I was thinking the other day about how many tracks I had been to. I guess it's more than most people, but there are still plenty left to see, as I haven't even shot outside the US! Since I always had a camera with me even before I was really a photographer, I actually have a pretty decent record of the early days. By my reckoning, I've shot 110 events at 31 different venues. Here's my list:

2004
1. Altamont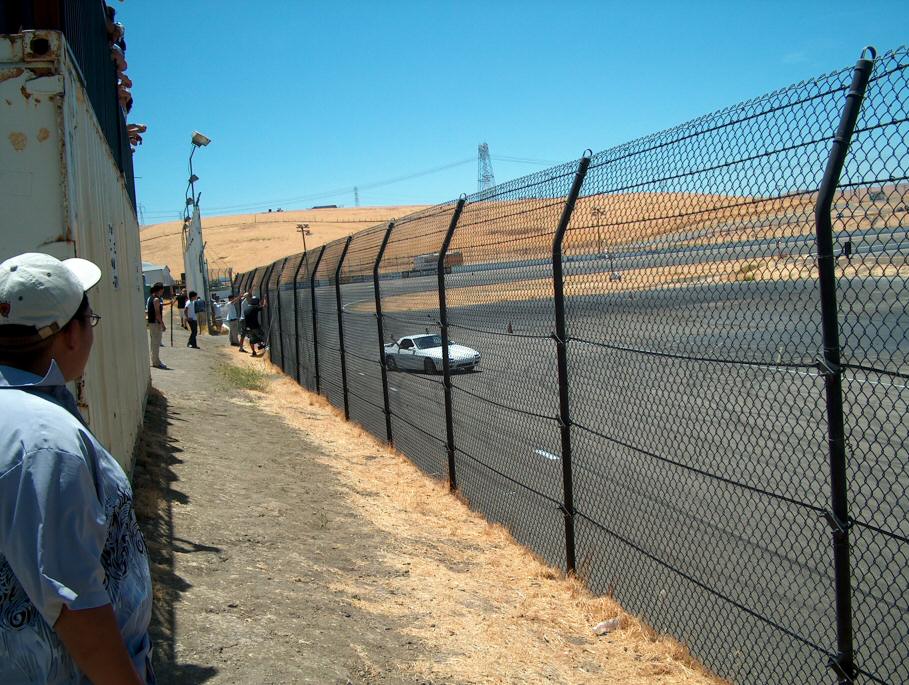 This was the first track event that I shot, and also the first that I drove in. Todd Ho was still a year away from having the first LS-powered RX-7 that I knew about.

2005
2. Buttonwillow


I was more focused on driving than on photography, so I'm not even sure I shot any action at all the first time I went to Buttonwillow. In any case this is the only photo I was able to find from this event. I have plenty from later events but I'm trying to keep this story about the first time I went to each track.

3.Thunderhill


Thunderhill is by far the track where I've shot the most, so it's kind of embarrassing that this photo is the best I could find for my first visit. That's my white FC in the middle.

2007
4.Redback Raceway (Streets of San Jose)


The first non-drifting track event I went to was the San Jose Grand Prix. After missing out on an F1 ride in 2007, Dutchman Robert Doornbos joined ChampCar for a season and won this race.

5. Sonoma Raceway


On my first visit to Infineon Raceway (now just Sonoma), Ryuji Miki was just as entertained by me as I was of him.



Conrad Grunewald and Ken Gushi were both in different cars in 2007. It's easy to imagine that Conrad used to drive the Tanaka Corvette since he still drives a big American car, but Ken in a Mustang seems a little far-fetched.

6. Laughlin


Rob Riter came all the way from Chicago to win a pro license at ProAm Nationals in Laughlin in 2007. Austin Robinson, Colin Frost, and Henry Schelley also got pro licenses. I don't even remember the name of the actual venue, but it's a parking lot across the river in Bullhead City, Arizona.

2008
7. Solano Fairgrounds


Geoff gets to drive now and then at the events he puts on, but never gets to compete. Motoring J Style at the Solano Fairgrounds was a welcome treat for him.

8. Rocky Mountain Raceways


I went with Richard Kong over to Utah for ProAm at Miller Motorsports Park in 2008, but we stopped by RMR first to make sure the car would perform at altitude. But wouldn't you know it, Dave Blunt was there too.

9. Miller Motorsports Park


Fellow Norcal driver Tomasz Olech was competing at Miller too. Both he and Richard qualified for ProAm Nationals to be held during the Red Bull Drifting World Championship at the Port of Long Beach in November. This was also the first time I'd ever heard of Cyrus Martinez or Jeff Jones.



Tyler McQuarrie was the overall Redline Time Attack champion, with a time of 1:35.307 in the CWest/Brian Crower S2000.

10. Camarillo Airport


There was an all-girls drift event at the airport in Camarillo. There were still a bunch of guys there but it was cool to see more girls than usual. Of course Yoshie Shuyama was driving that day.

2009
11. Stockton99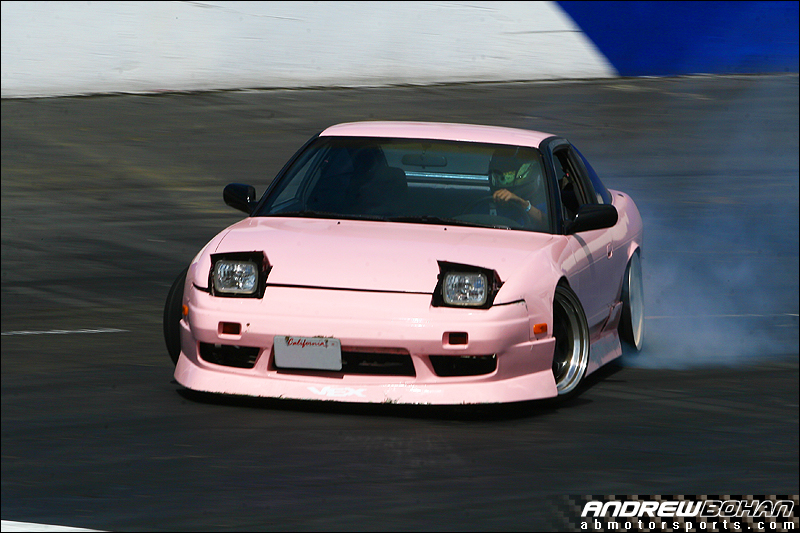 I was excited for Stockton99 to start holding drift events closer to the Bay, but not so excited when they wanted me to hand over all my photos. I haven't been back since this day, but TDProAm's next round is at Stockton.

12. San Mateo Fairgrounds


The first time I got to see Justin Pawlak drive his RX-7 was at HIN at the San Mateo Fairgrounds in 2009.

13. Marina Airport
UFO usually holds autocrosses but they decided to have a drift event one weekend. For some reason my photos are missing.

14. Streets of Willow Springs


I shot at Streets for the first time at All Star Bash in 2009. Mike Essa had an LS-powered FC back then. This is the same car Charles Ng would drive in 2010 and 2011.

15. Adams Kart Track
We stopped by Adams one night, but I have no idea where those photos are.

16. National Orange Show


Matt Powers and Tommy Roberts will killing it the Megan Racing Invitational at Orange Show Speedway in San Bernardino.

17. Evergreen Speedway


Even though I'm from the Seattle area, I hadn't shot at Evergreen Speedway until Formula D went there in 2009. Chris Forsberg won this event, on his way to winning his first championship title.

18. Laguna Seca


It's not every day you get to see someone crash an 8-million-dollar classic Testa Rossa, but I saw it happen during the Monterey Historics.



The Gulf Porsche 917's are some of my most favorite race cars ever.

2010
19. El Toro


I went to El Toro in March of 2010 when Conrad Grunewald and Rhys Millen were preparing for Long Beach. Rhys had set up cones to approximate the shape of the course.

20. Streets of Long Beach


In 2010 I really got agressive with shooting Formula D, going to five rounds this year instead of just one or two. I found out the hard way that Long Beach is a difficult track to shoot.

21. Great America


Fatlace started holding events in one of Great America's parking lots. Unfortunately they only lasted a few months, until the neighbors started complaining.

22. Las Vegas Motor Speedway


The heat of August in Vegas instantly made this my least favorite place to shoot.

23. Irwindale


The coolest car at Irwindale for my first visit has to have been Kris Hackenson's Street Hooker Trash S14. Such style!

2011
24. Horse Thief Mile


I had been producing Luke Lonberger's Corvette build videos, and the last episode featured him testing the car on Horse Thief Mile.

25. Big Willow
While at was at Willow Springs I shot a little RTA on Big Willow, but again I have no clue where those photos are.

26. Road Atlanta


2011 was the first year I traveled to the East Coast for Formula D. Road Atlanta became my favorite track for shooting.

27. Palm Beach International Raceway


I had the honor of being the first photographer to shoot pro drifting at PBIR. Not a bad accomplishment for my first time being there. I tried not to repeat cars in the post, but there could only be one first car at PBIR.

28. Jackson County Fairgrounds


I went up to Medford for Drift Evolution's big two-day event. This was the only time I've ever gotten to see Joe and Justin drift.

29. Wall Stadium


I'd been looking forward to shooting at Wall since 2009 when there were huge puddles on the track. No such luck when I finally made it there in 2011, but there was that epic Jersey Storm.

2012
30. Oregon Trail


I shot Rally America for the first time this year, so that means lots of new venues are available. The stages of the Oregon Trail Rally were the first ones I hit, and the Olympus Rally is coming up in a few weeks.

31. Glen Helen


And my most recent addition to the list is Glen Helen. I went down there with Conrad when he test drove Robbie Gordon's Stadium Super Trucks. It was awesome and different to say the least. I never had to worry about cars landing on me before.

So there you have it, folks. 31 different tracks and that's barely scratching the surface of what's available! I can't wait til I get to shoot at Pikes Peak, Road America, Spa, Monaco, Fuji, and Tsukuba, just to name a few. Here's to 31 more!



.:Bohan