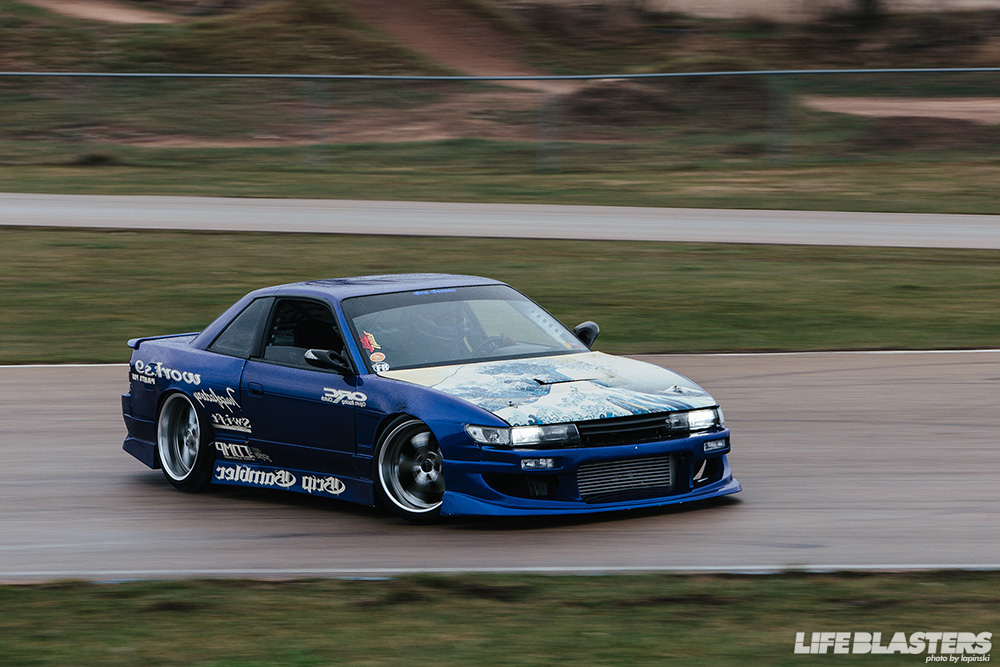 It's that time of year again, the smell of spring is in the air and drifters from all over the upper Midwest descend upon the USA International Raceway in Shawano, Wisconsin; marking the start of ClubFR's 11th season hosting drift events in the Midwest.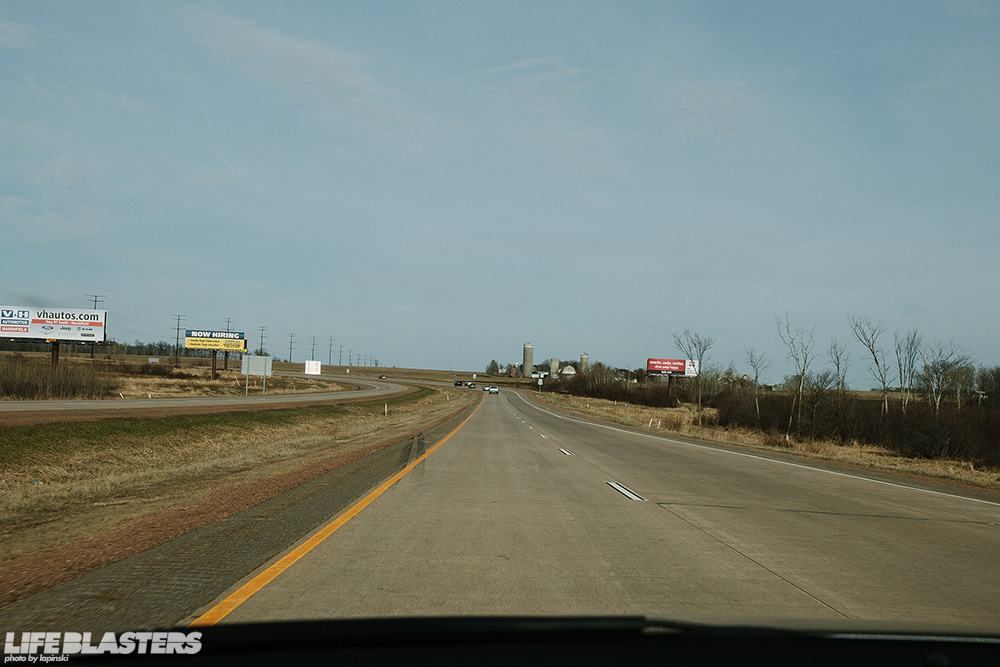 So I packed my things and began my four hour trek from Minneapolis across Wisconsin., staring at scenes like this most of the way.
I arrived the night before to find some friendly faces at the track. Simba Nyemba, one of ClubFR's organizers, was just wrapping up shooting a video for the upcoming Final Bout event which will be held here in August.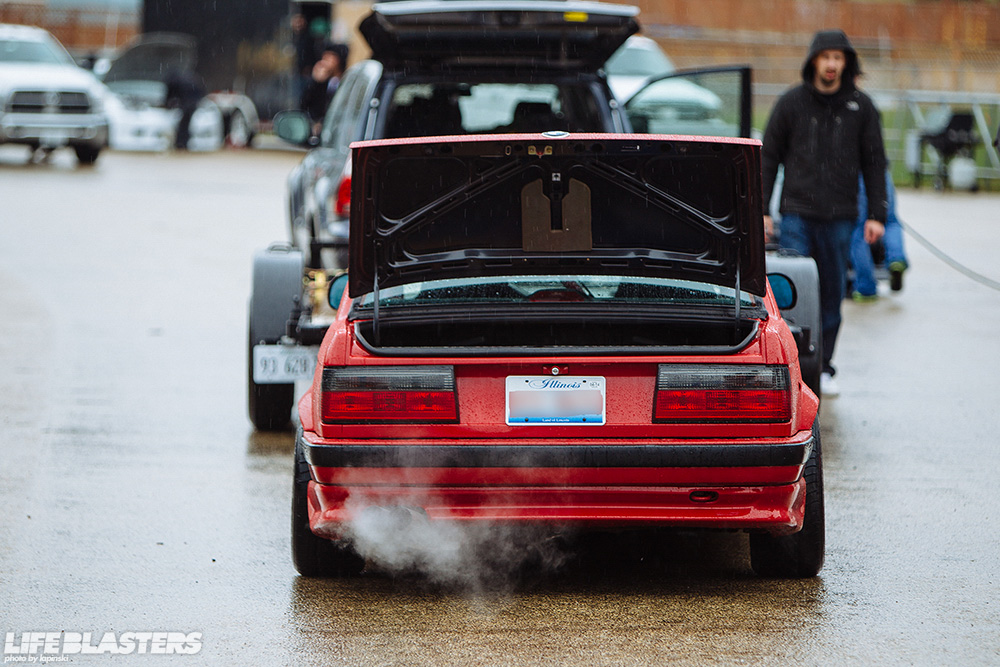 The morning of the event rain had moved in and the temperature was hovering between 35 and 45 degrees.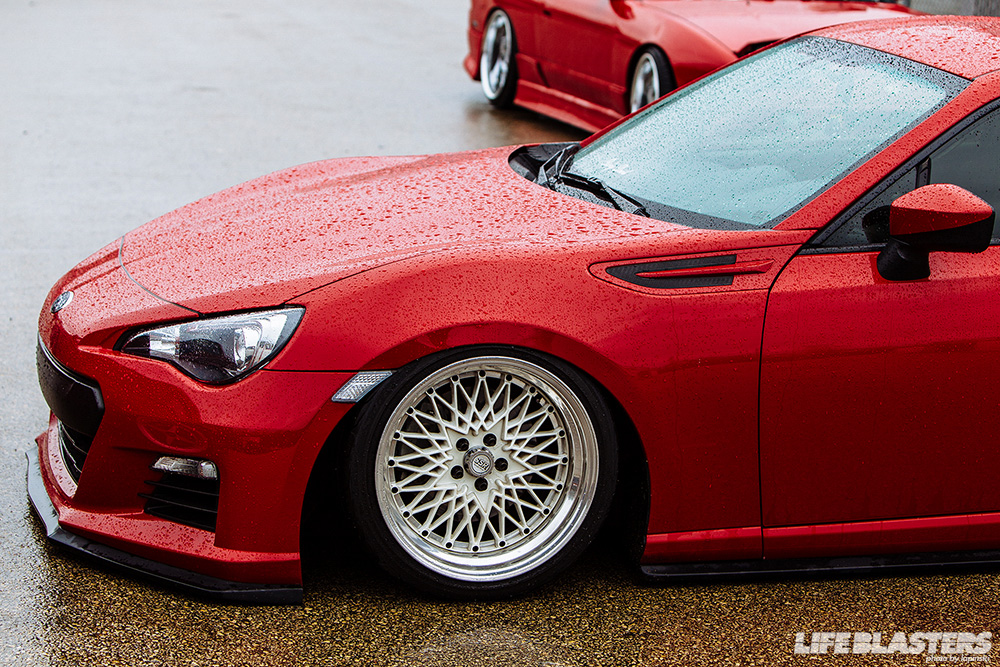 It was a damp chilly morning.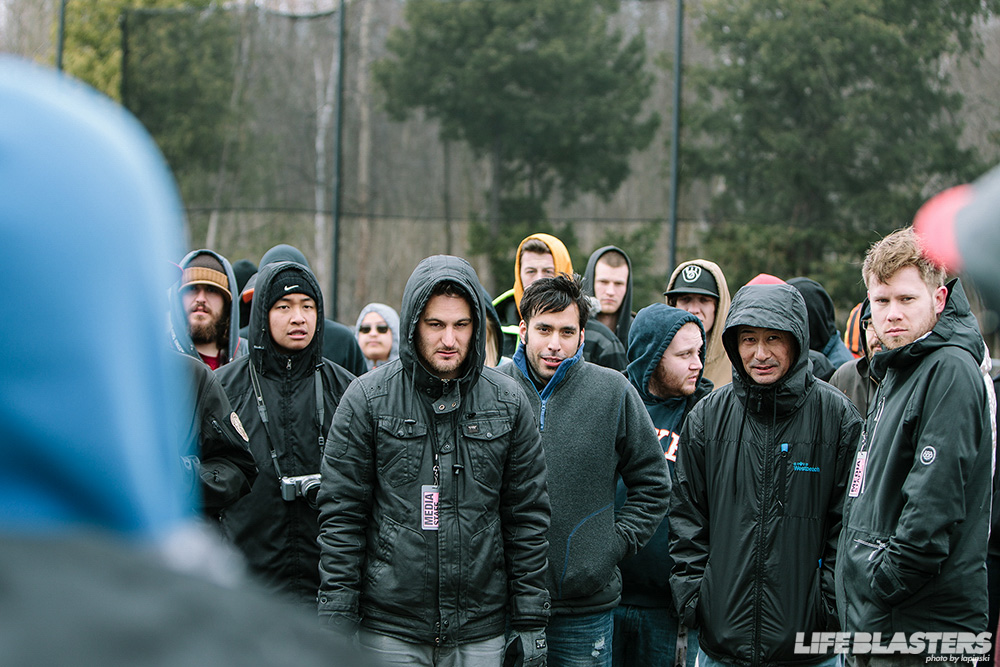 The looks on people's faces at the drivers meeting said it all. It was like people had been in hibernation all winter, which I suppose is basically true.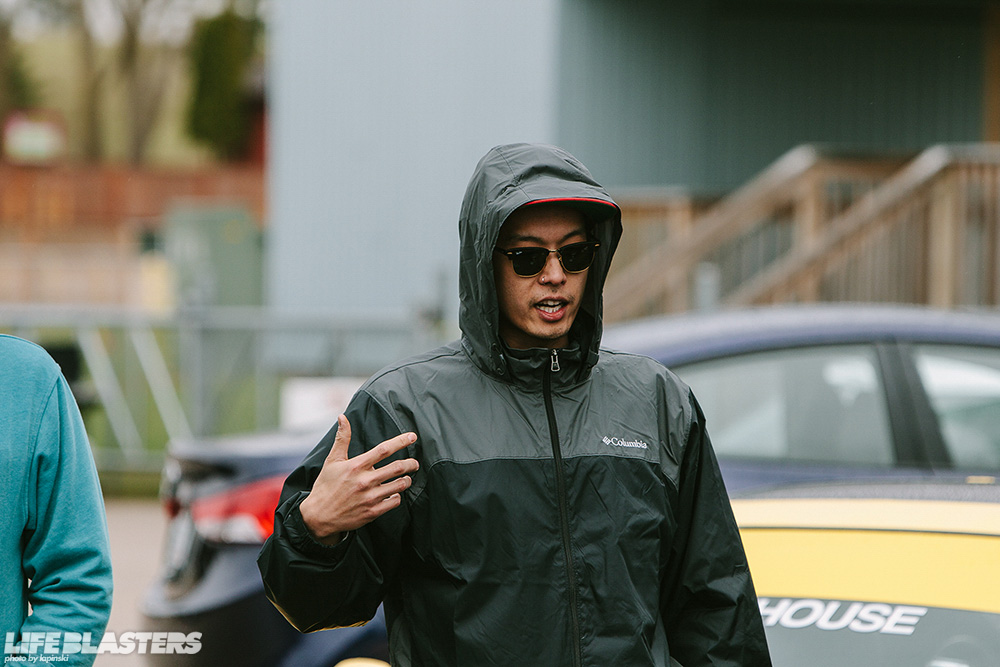 ClubFR's Phillip Lee finished the meeting and it was time to go drifting.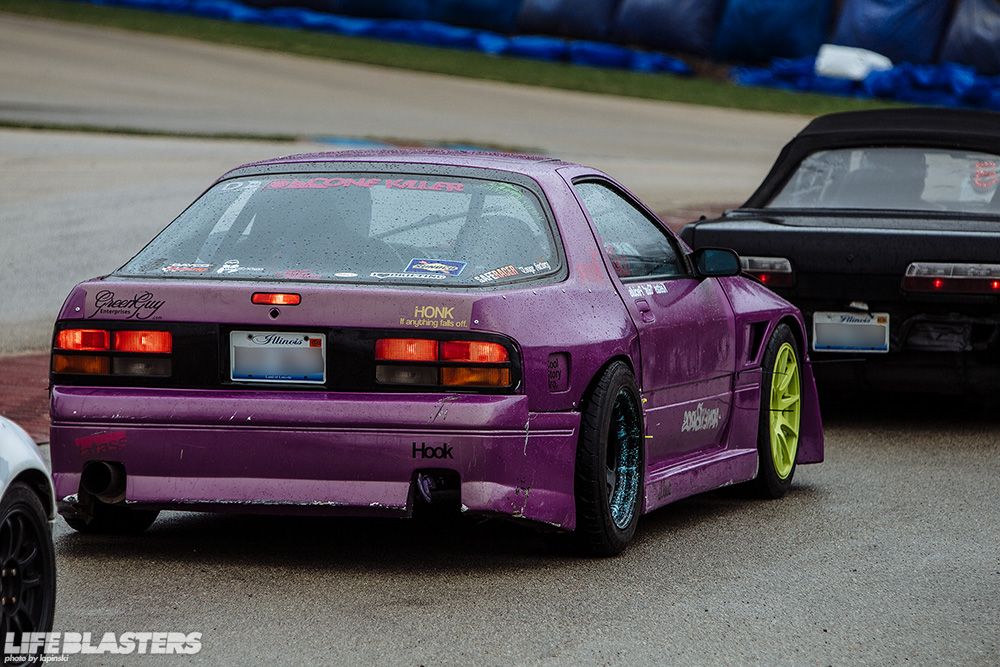 The drivers lined up their cars, anxious to get back on track and shake off the cobwebs.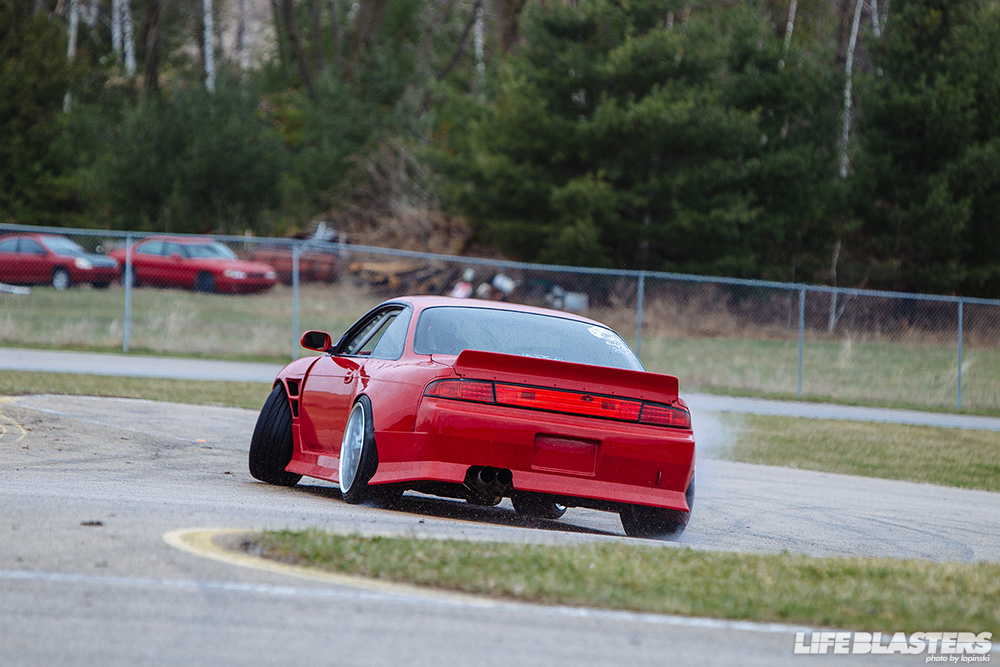 ClubFR offers and advanced and intermediate courses; I first encountered Risky Devil's Richard Fisher and his LS powered S14 on the advanced course.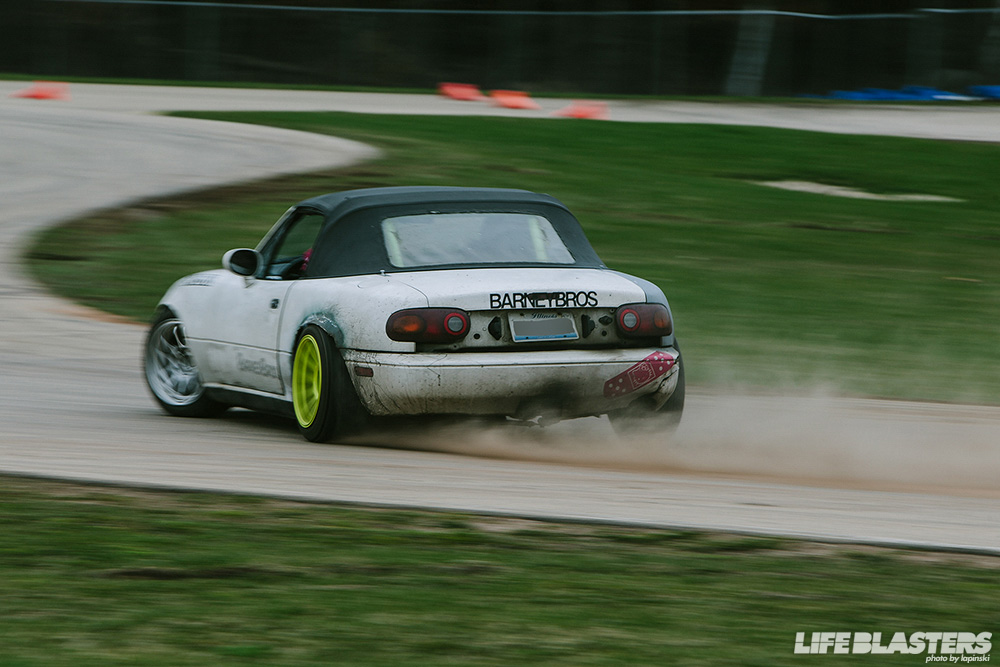 The intermediate course was also teeming with action. It's a great way for drivers of all skill levels to drive and more importantly have fun while gaining more experience. Seat time is important and ClubFR offers a great chance for people to grow as drivers.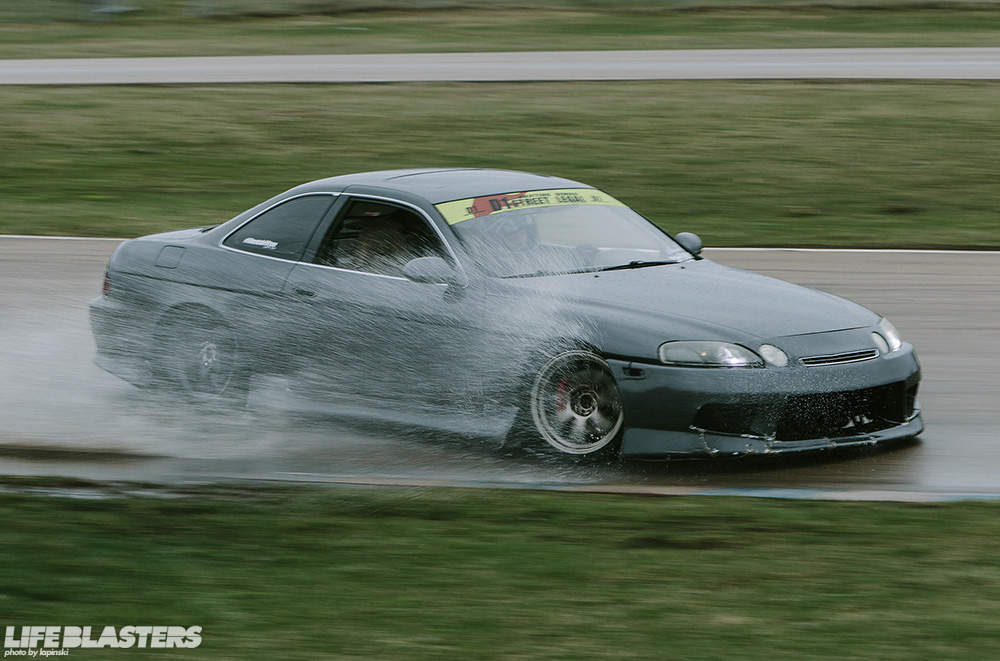 I returned to the advanced course to find drivers slamming through puddles…..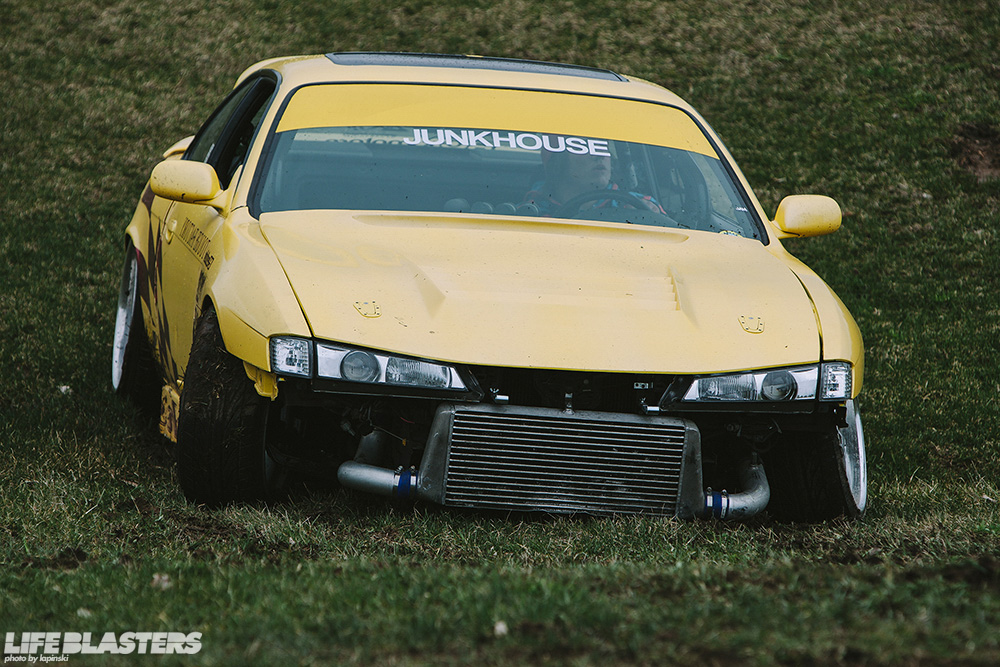 As Jake Possemato found out the track was quite slick….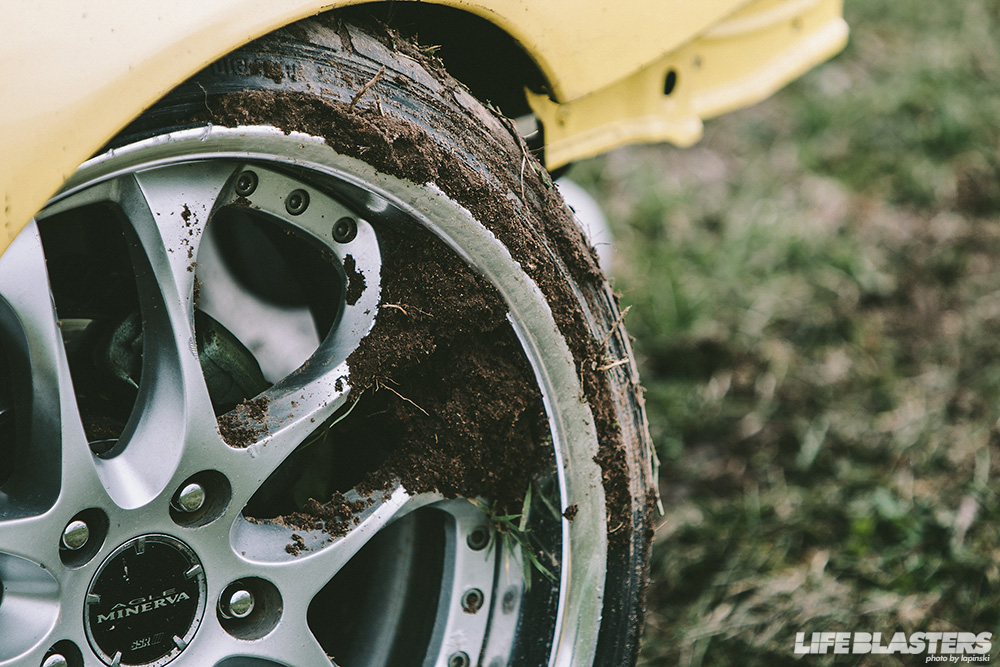 …as he beached his S14.
It had stopped raining, so the track was drying and with some broken aero he was right back at it soon after.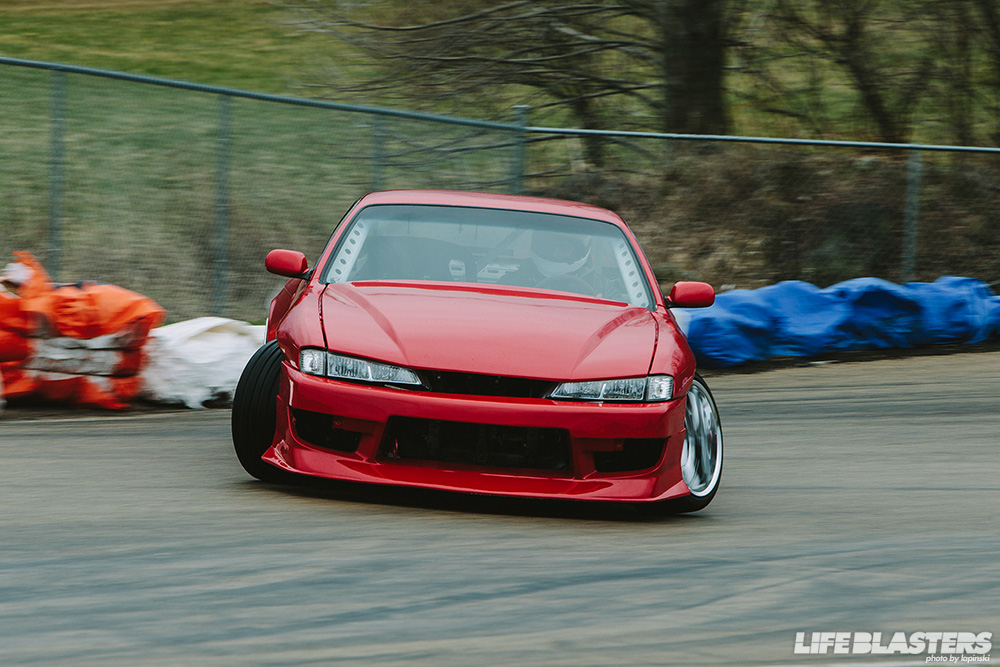 Drivers had few runs left with a damp track and the opportunity for less tire wear.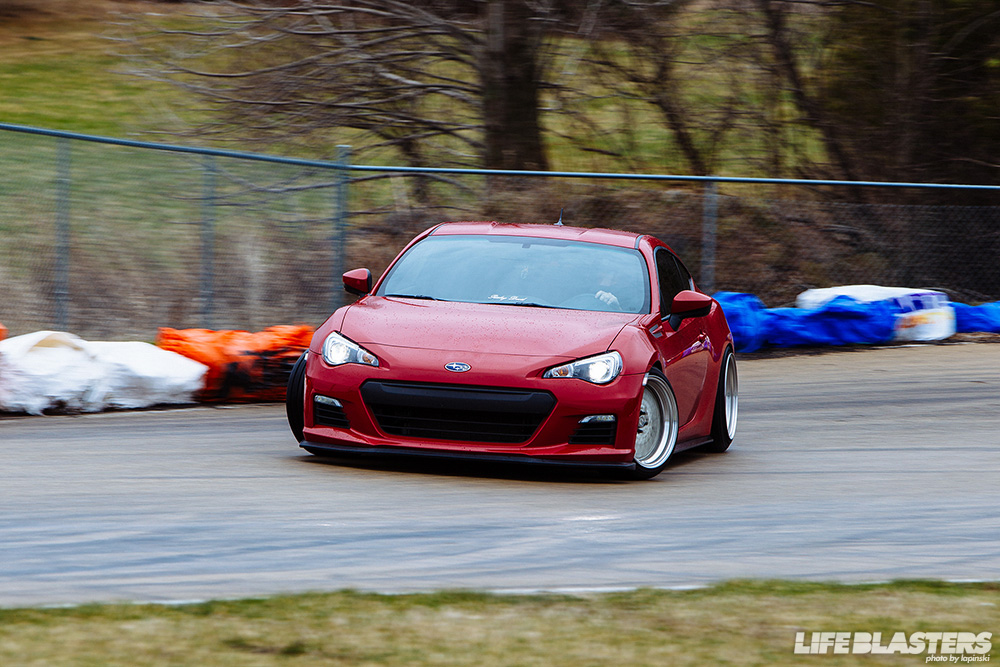 A.J. Gillett of Risky Devil was taking full advantage of it in his new BR-Z.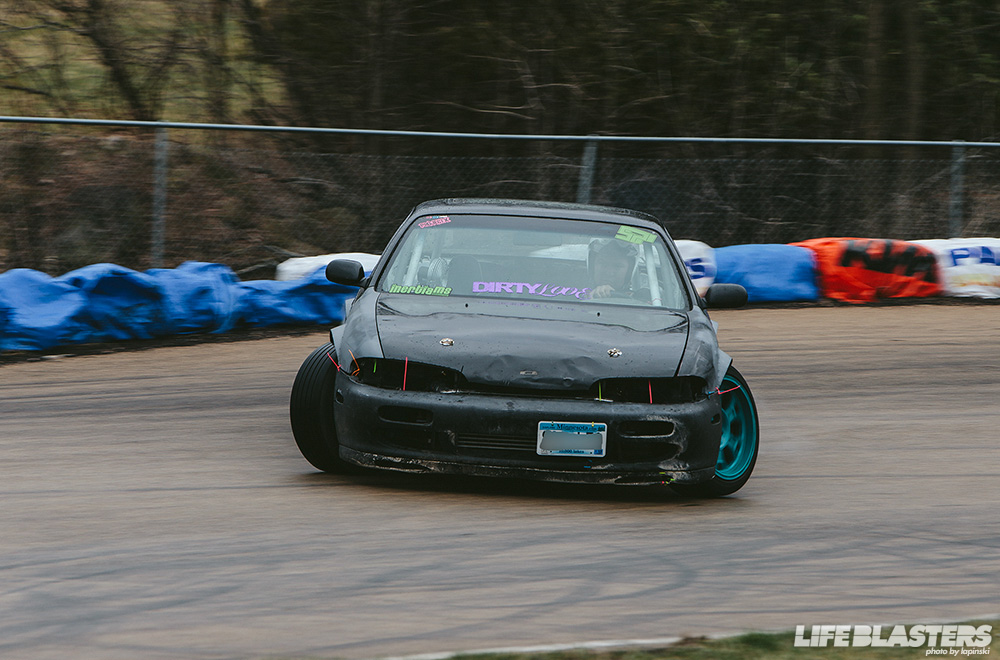 As well as Jordan "Daytime Only" Potter.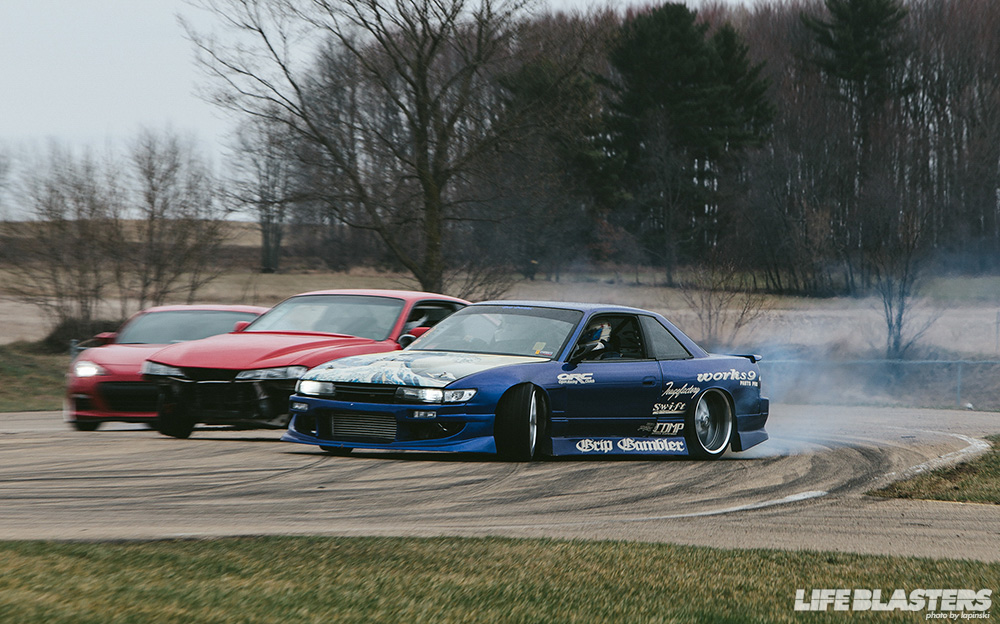 With Final Bout approaching in a few short months and the drivers taking a break for lunch it was the perfect opportunity for Simba, Richard, and A.J. to test a possible course layout.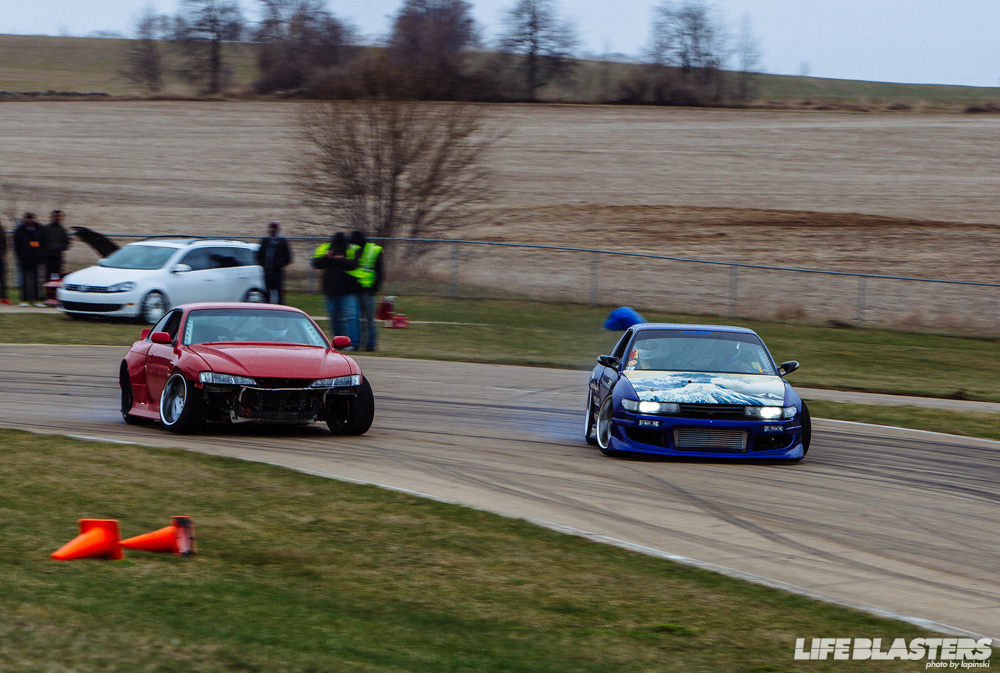 Tandem is always fun.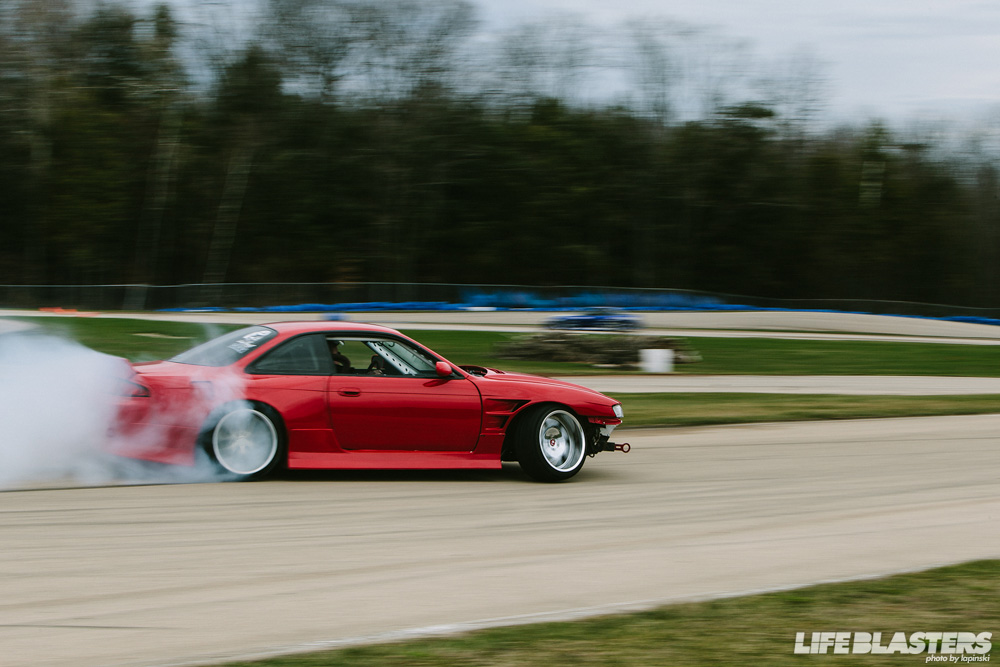 As is tire smoke, which we were just now getting to see since the track was almost dry.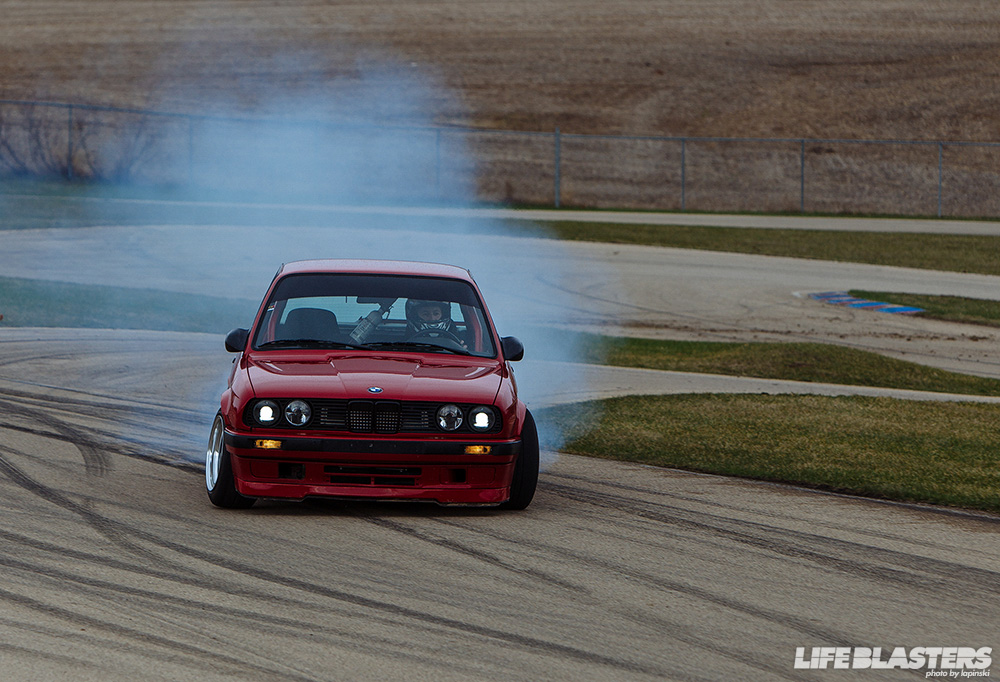 Steven Ostojic in his SR20DET powered BMW 3 series also got down. It was cool watching them drive this layout because I had not seen it driven before and with teams like Tandem of Die, Animal Style, Breaking, and the Hotboyz coming from all over the US and Canada it is the event I am looking forward to the most this summer.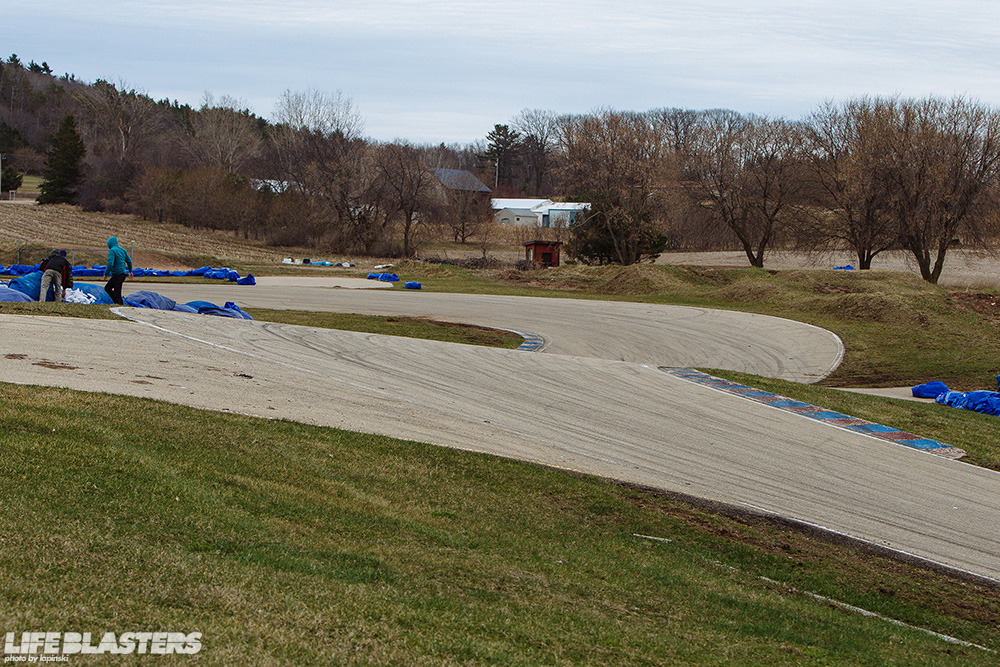 US International Raceway is filled with lots of blind corners and elevation change. A track that was originally intended for karting has become a staple for ClubFR events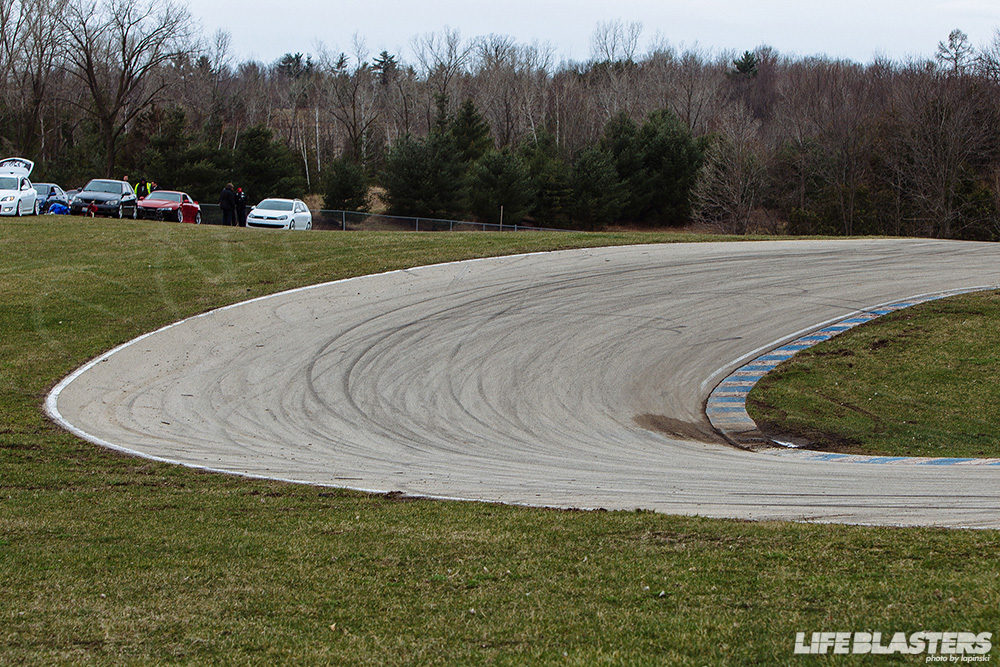 Small rolling hills lend themselves nicely to a track like this. It's surprising complex.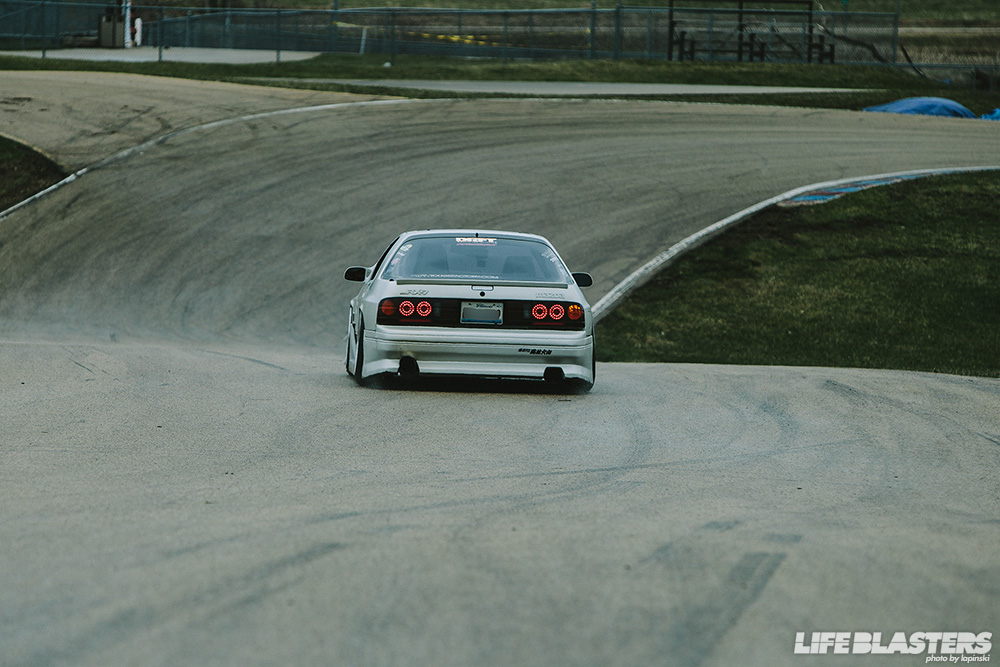 The elevation changes starts at the starting line…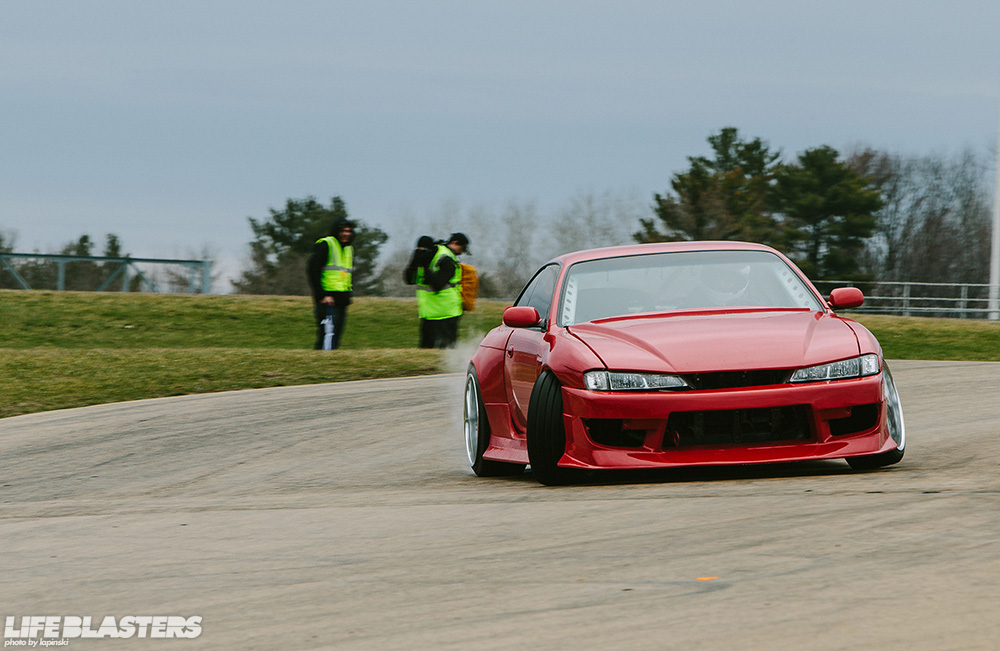 …and continue throughout the length of the course.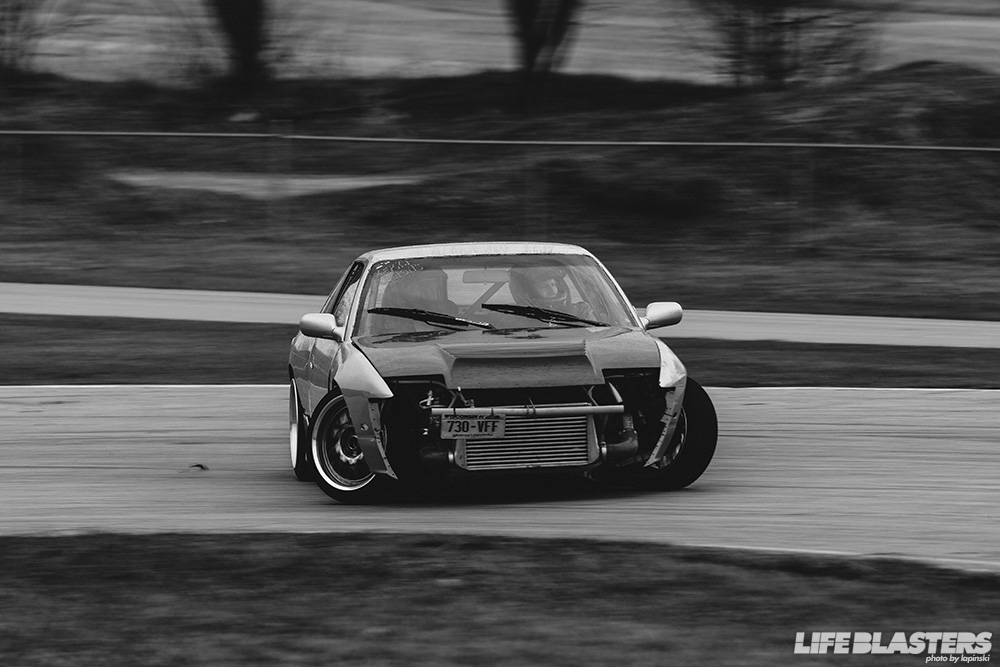 After lunch the drifting continued.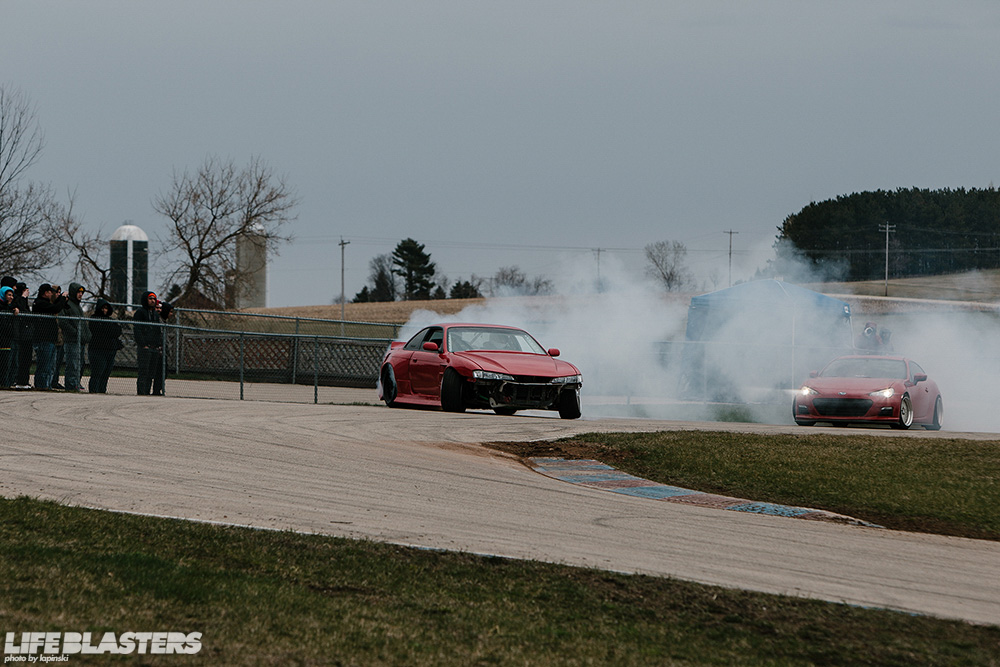 Risky Devil got some tandem runs in.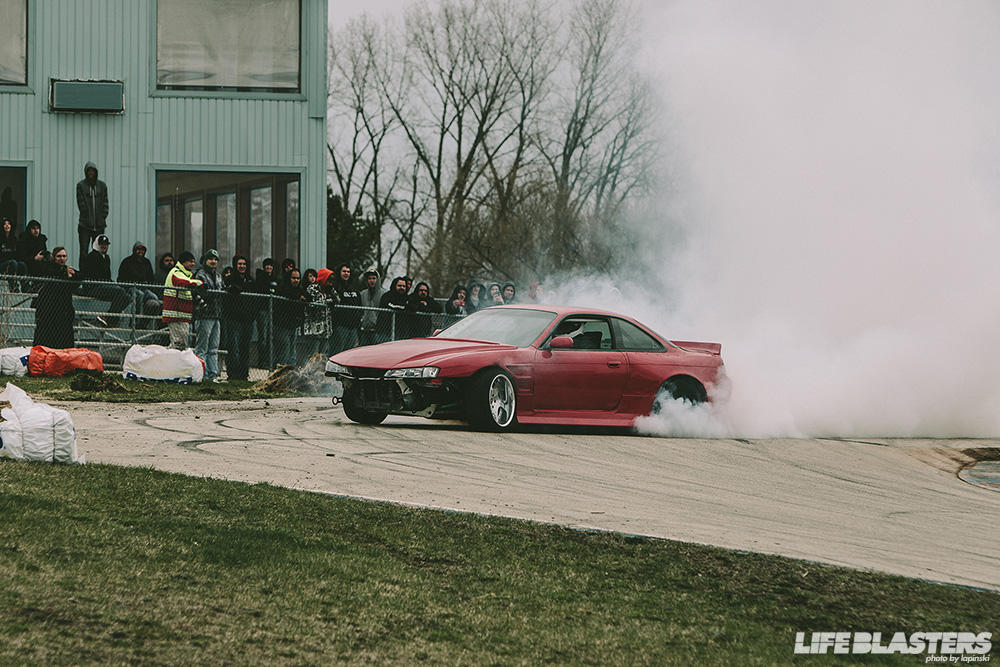 Making sure the tire is completely slayed is crucial.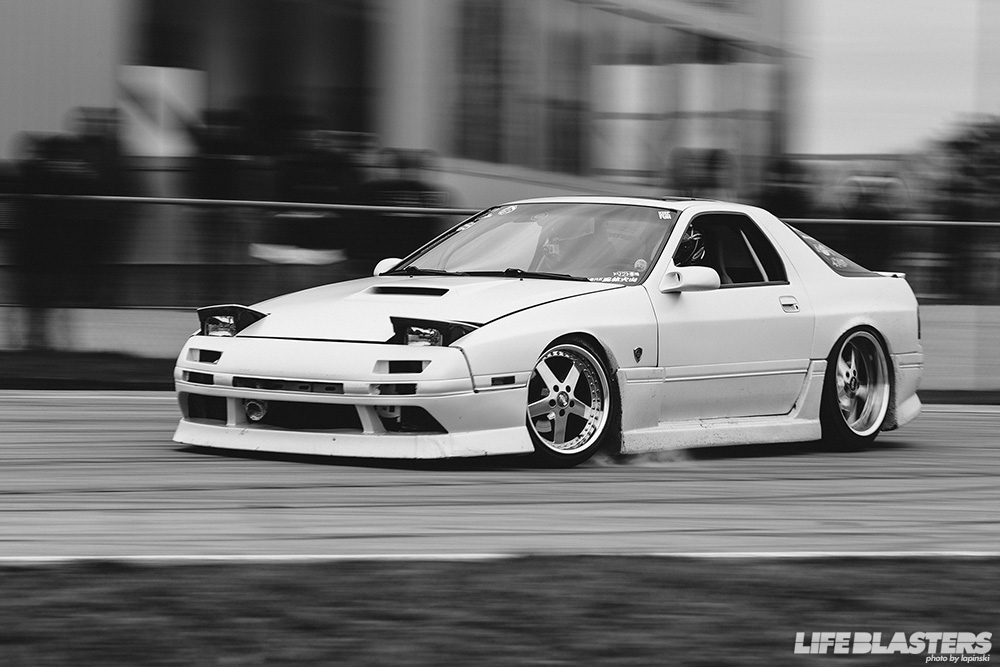 Before finishing my day and heading back to Minnesota I went to my favorite spot to shoot.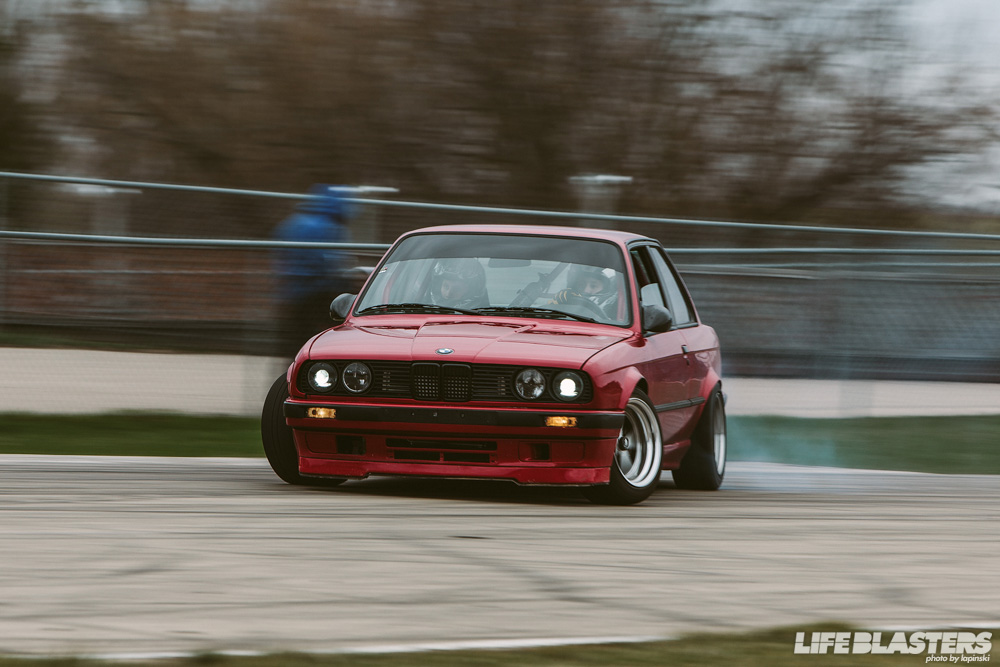 I really like the angle here.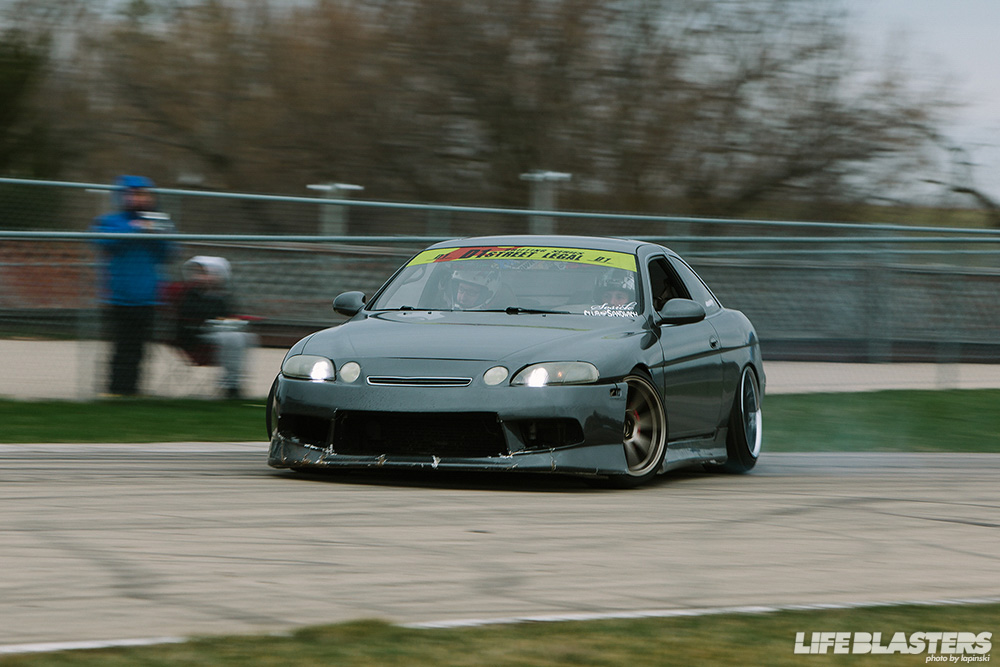 You get the idea.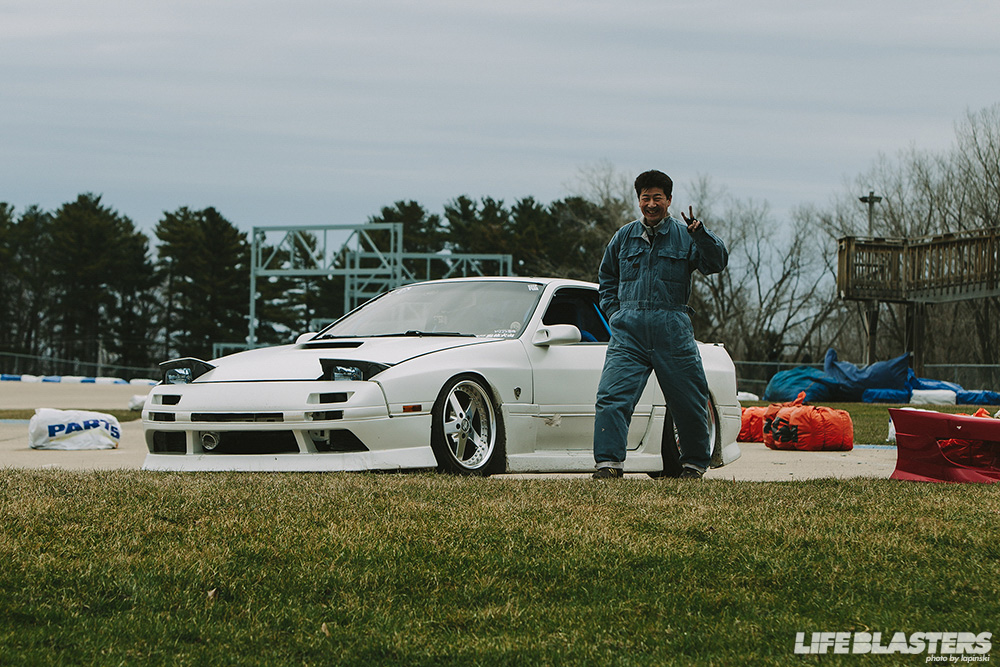 The last photo I took at the event is a fitting one; Fred giving the peace sign. It is hard not to have fun at a ClubFR event. I was first introduced to drifting by attending an event back in 2006 and I have been hooked ever since. The fun, family like atmosphere is what drifting is all about to me and I have found that in ClubFR. After last year marking the club's 10th year I can only hope that the next 10 years provide just as much as the first 10 and with events like Final Bout on the way the future looks promising.
Big thanks to Maggie Mui, Simba Nyemba, Phillip Lee and everyone who staffs ClubFR events. It is your dedication that makes it enjoyable for the rest of us.
-Peter Lapinski
www.clubfr.net
https://www.facebook.com/ClubFRDrifting
http://www.usairmotorsports.com/
@clubfr
@finalbout