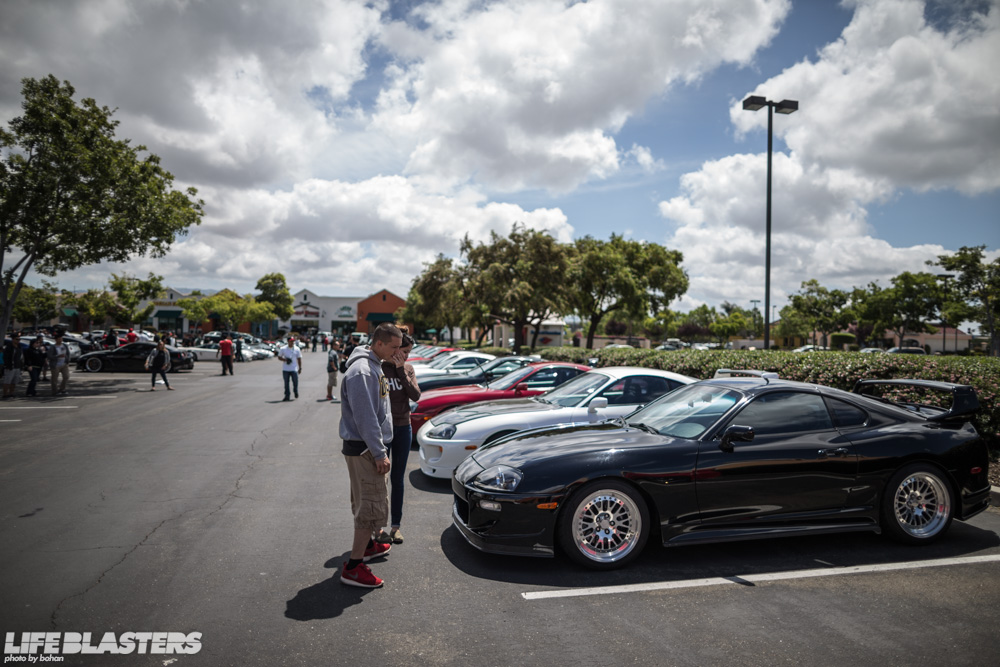 I hadn't been to a car meet in a long time, so when our buddy Albert Facultad invited me to the second Japanese Super Car Meet, I said, "Sure, why not?" I spend so much time around race cars that it was actually kind of refreshing to hang out with street car guys for a change. This meet was comprised mostly of Mark IV Supras, NSXs, FD RX-7s, and GT-Rs, with a few other models sprinkled in for good measure.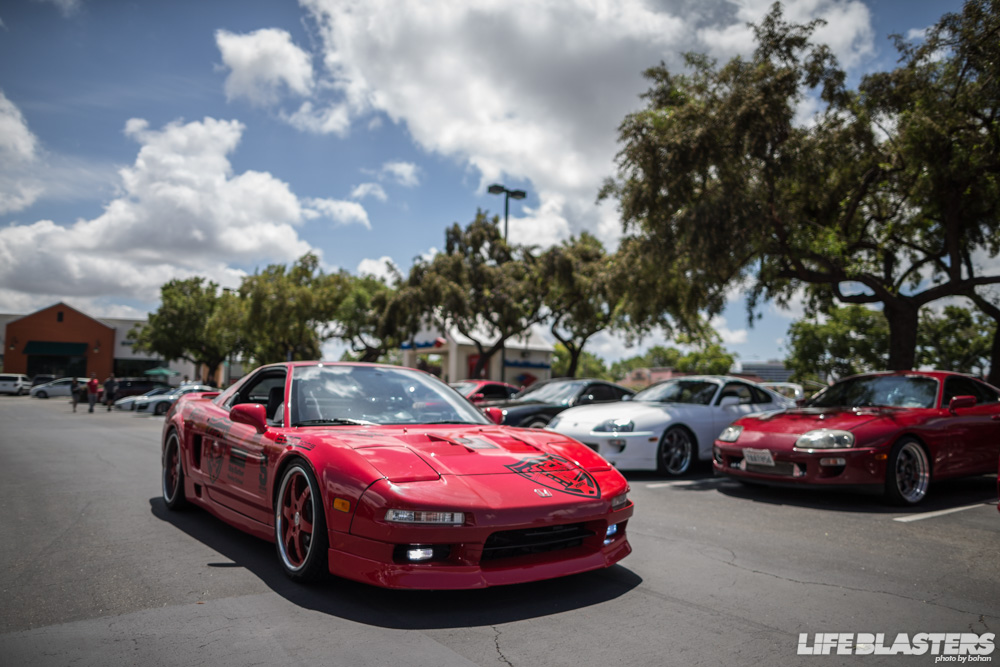 Everyone first met up at Starbucks at McCarthry Ranch in Milpitas so it had kind of a Cars and Coffee vibe.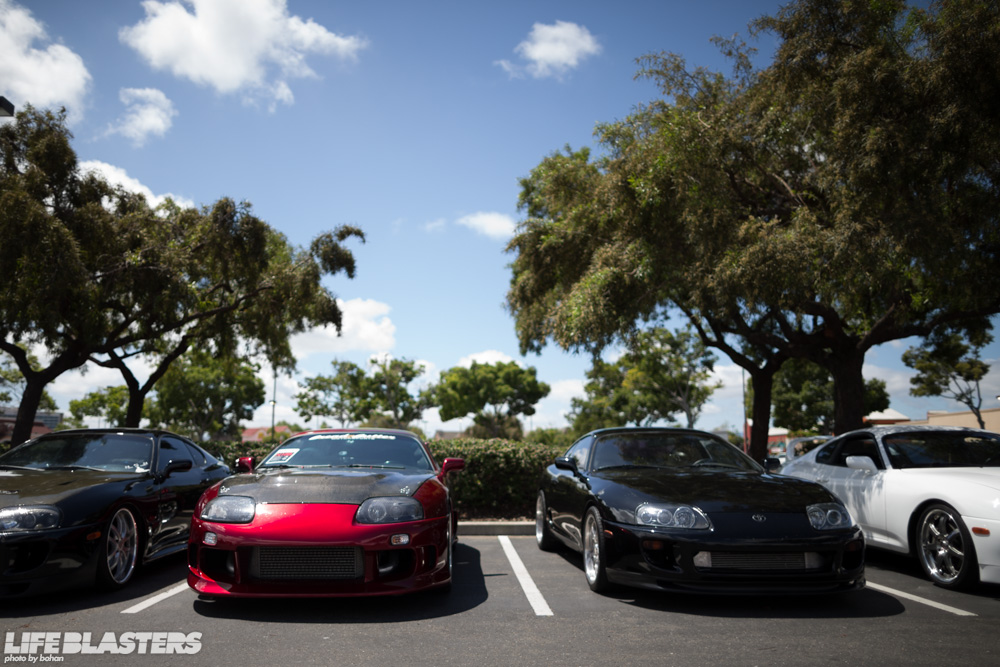 Since there wasn't really a schedule and the cars weren't moving, I didn't know what to do. Maybe I've been shooting too much motorsports lately. Nahhhhh.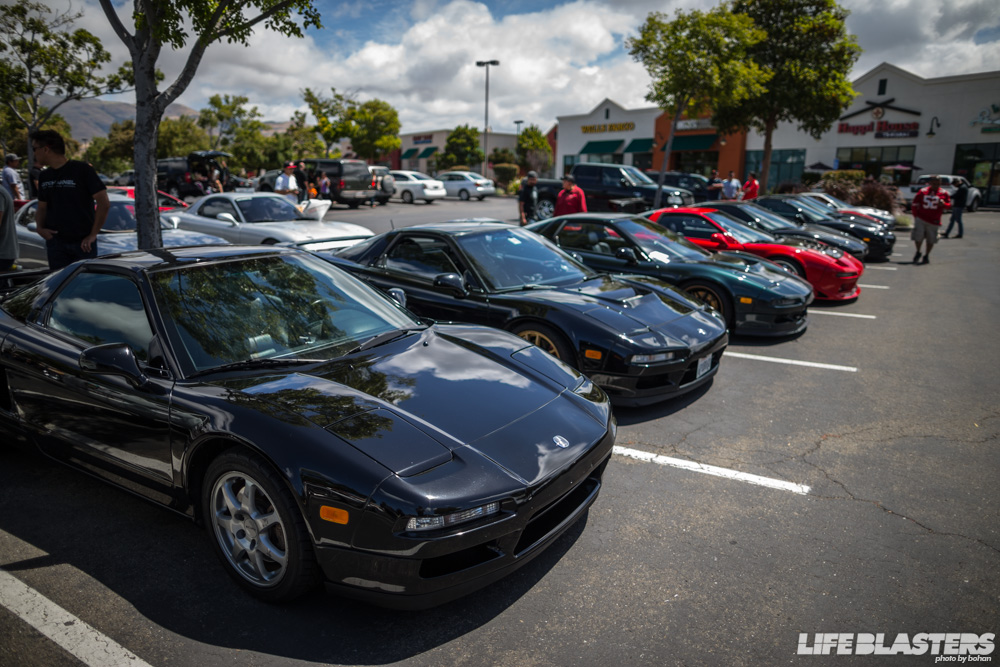 There were NSX's as far as the eye could see. Or at least to the end of the row.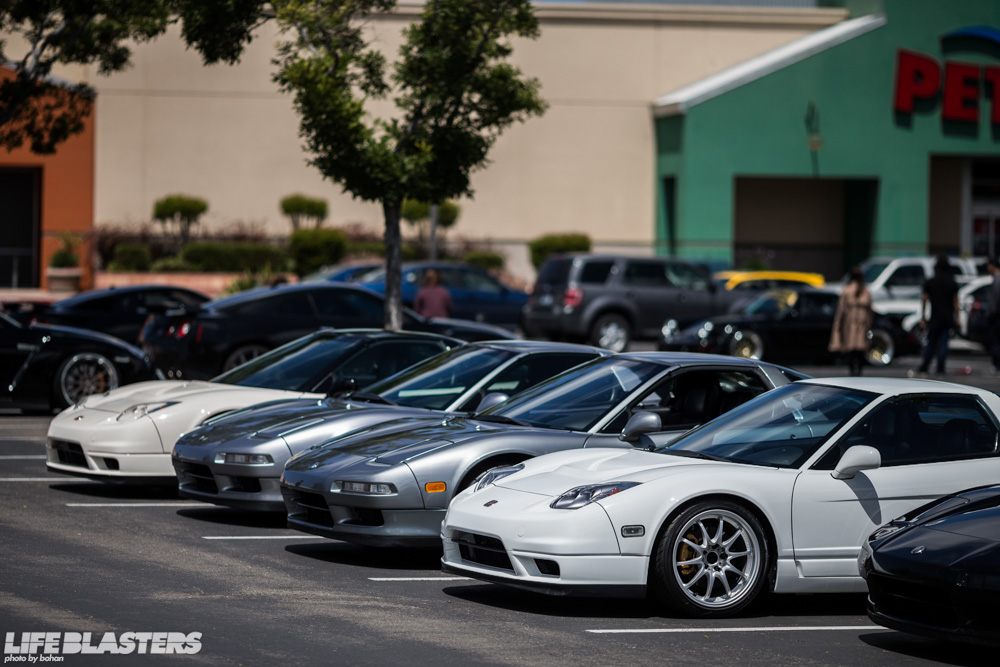 …Both directions. I've never driven one, but I knew a few guys who had them back in the day.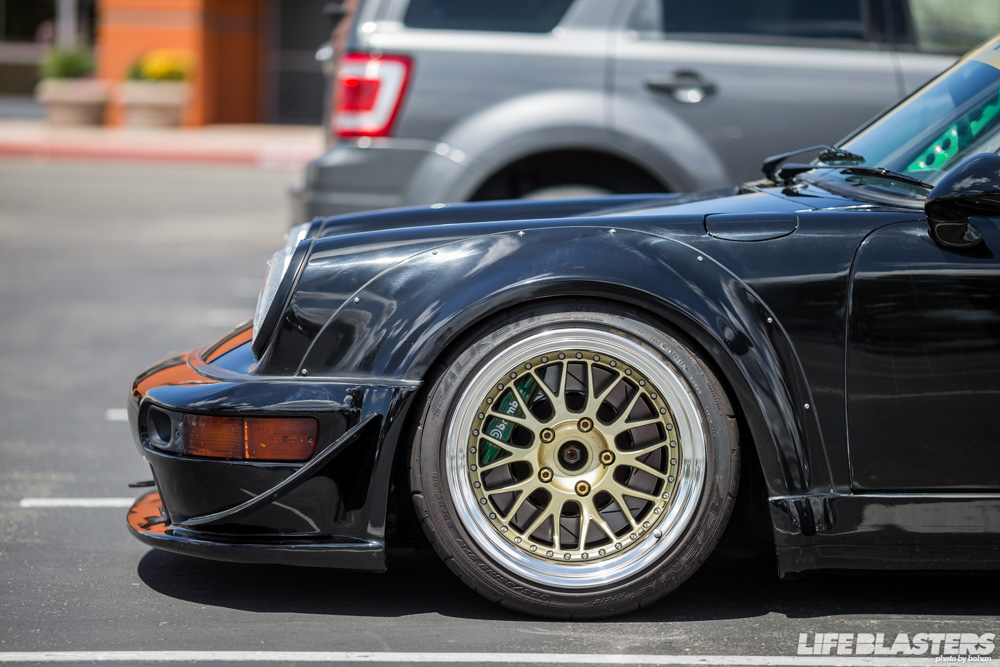 Max Nagano of Fatlace was there with a certain RWB Porsche that used to be green. I thought this was a Japanese car meet though. Max is Japanese and may or may not be super, so maybe that's close enough.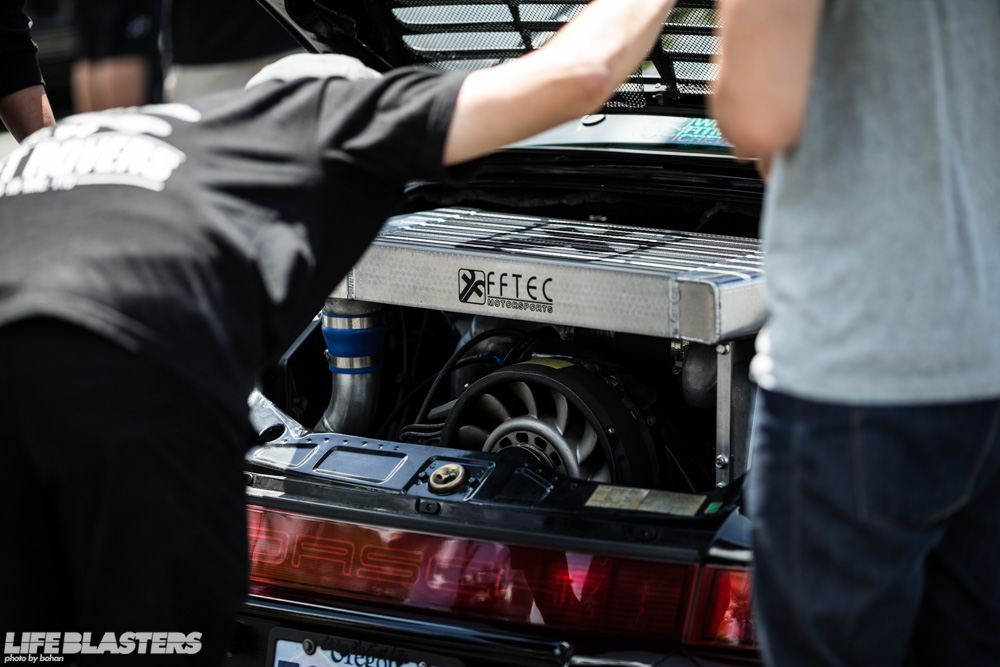 Cars guys are car guys, and people still wanted to check this German car out.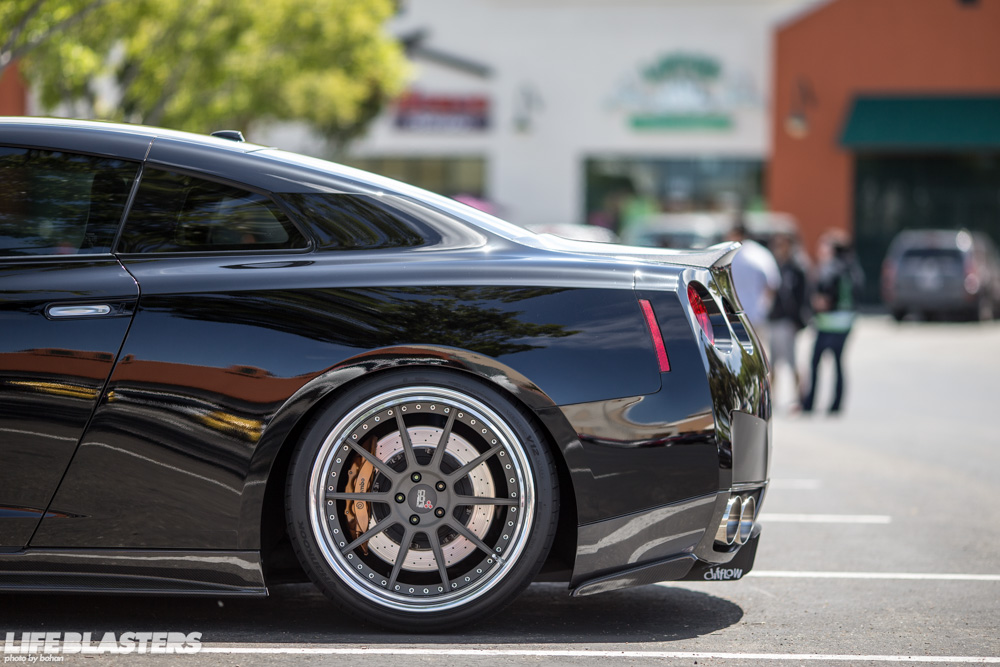 As the bulk of the cars were from the 90s, I was hoping some Skylines would show up. The R35 GT-Rs were close enough.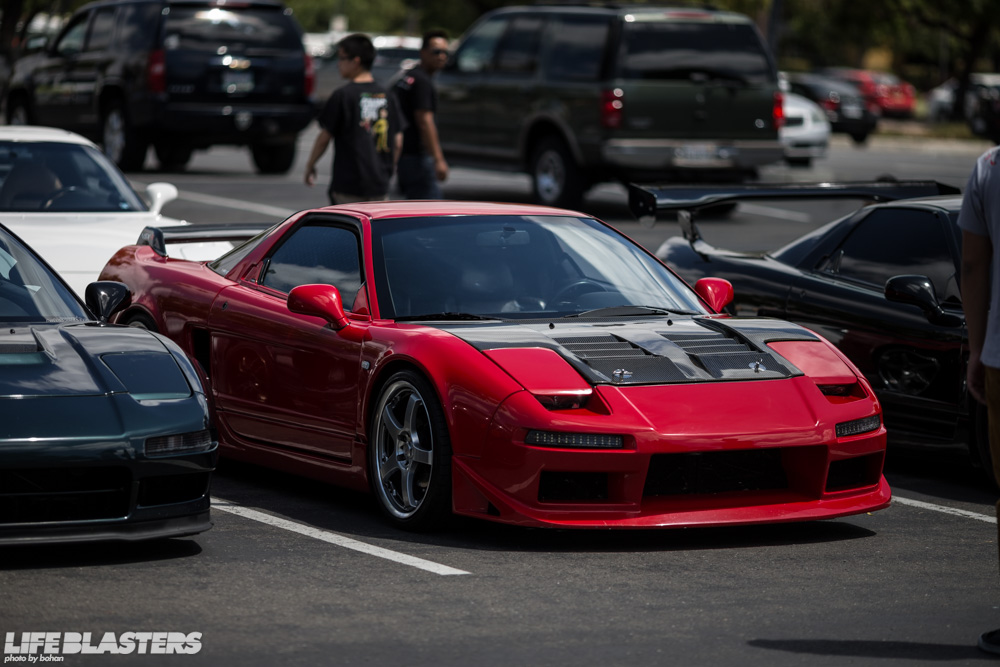 I'd never met most of these guys before though.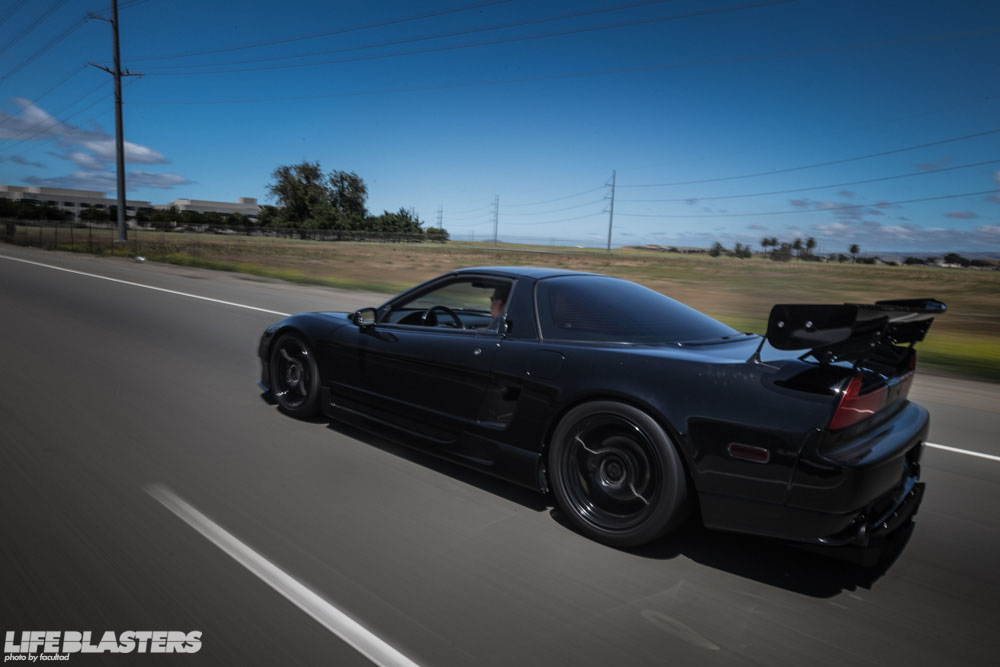 The plan called for caravanning up 101 to Treasure Island. That meant an hour of getting rolling shots.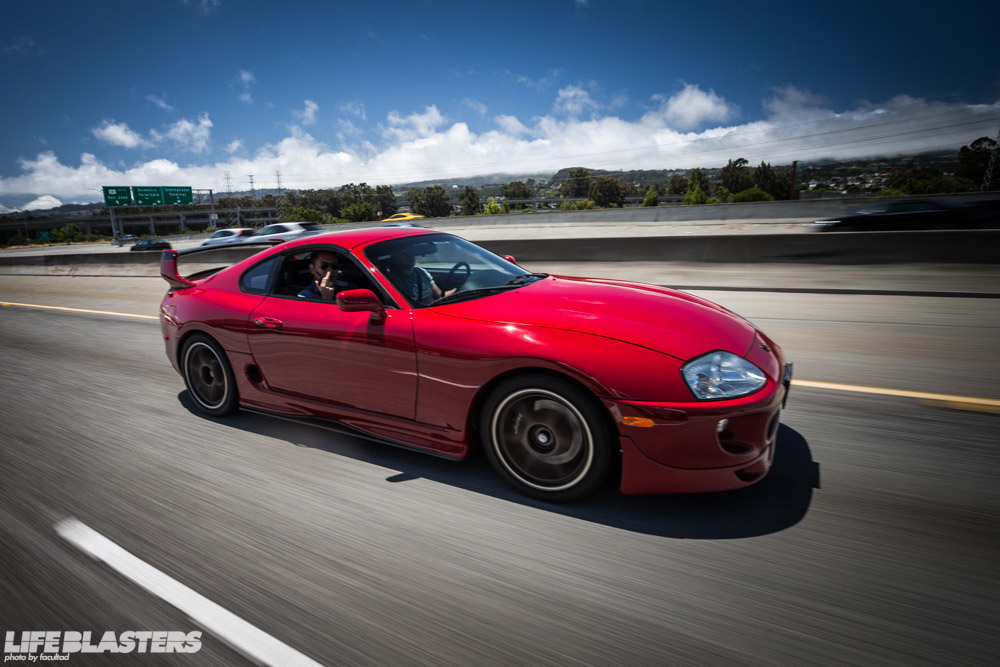 Albert spent most of the trip hanging out various windows of the Blastfinder. Boris Lim was driving this one, and I hadn't seen him since he was drifting his Mark III Supra a lifetime ago. "Supra passengers are jerks," says Albert.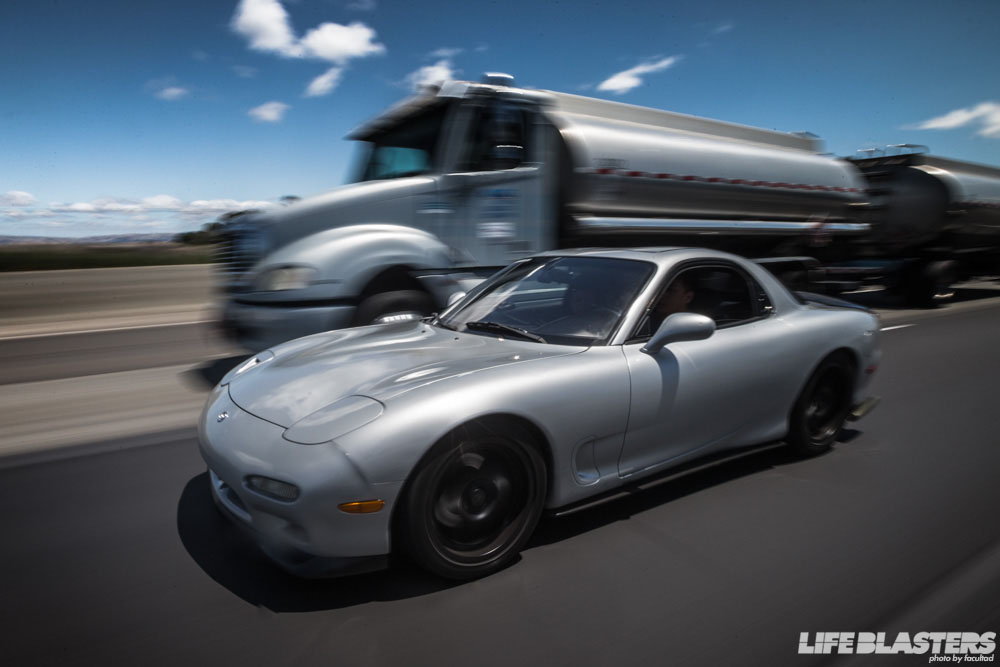 Who wore silver better? The tanker truck or the FD?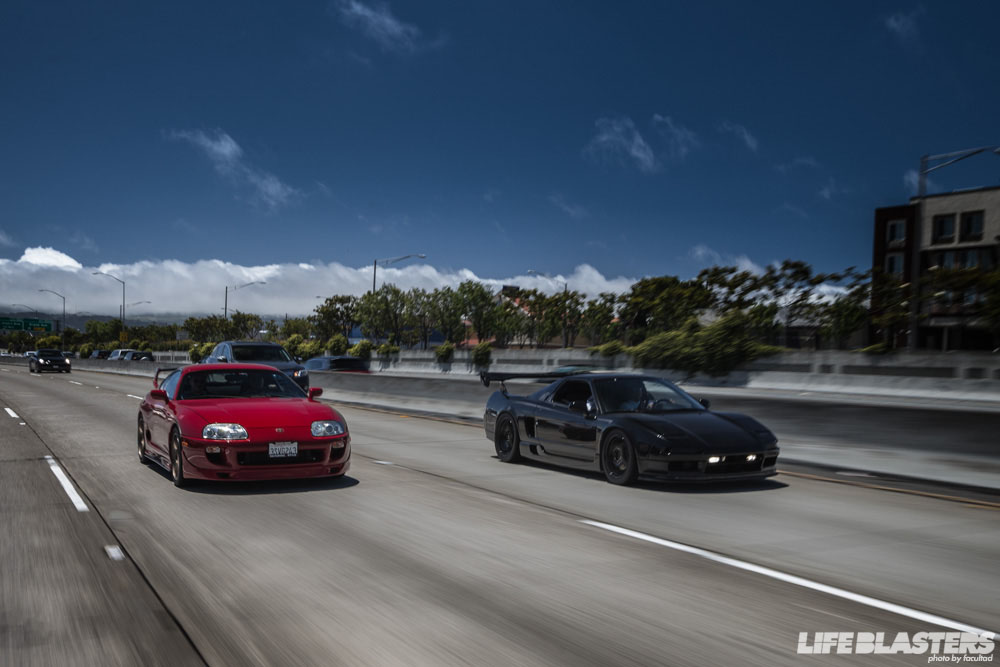 The caravan was so long we had no chance of shooting most of the cars, so we just bounced between two nearby groups.
And over the Bay Bridge we went. We should have had walkie talkies so we could coordinate this better. Next time!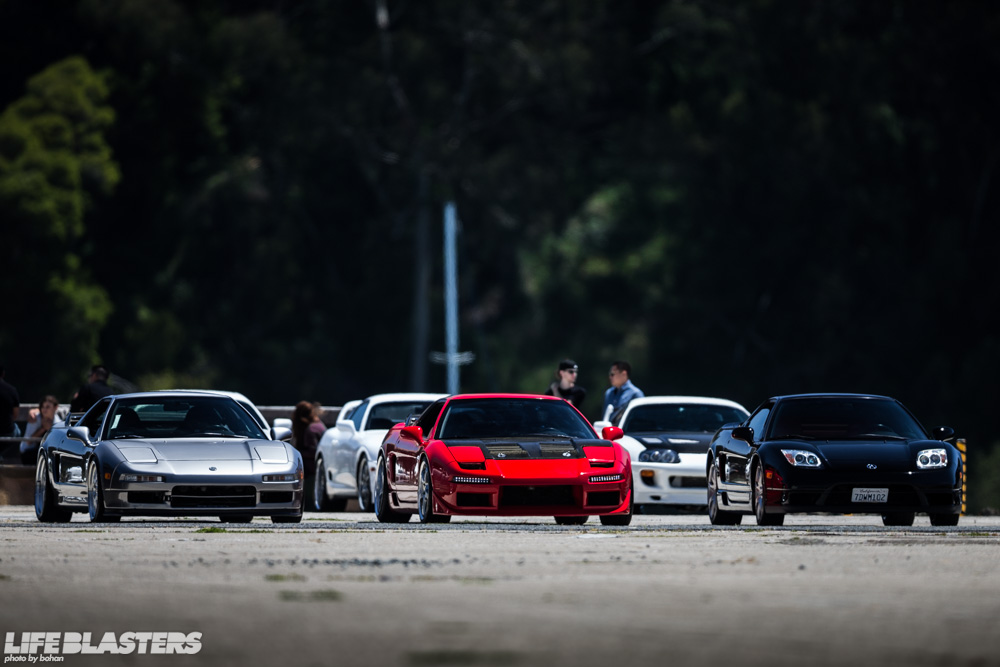 We got onto Treasure Island and all the cars got reorganized.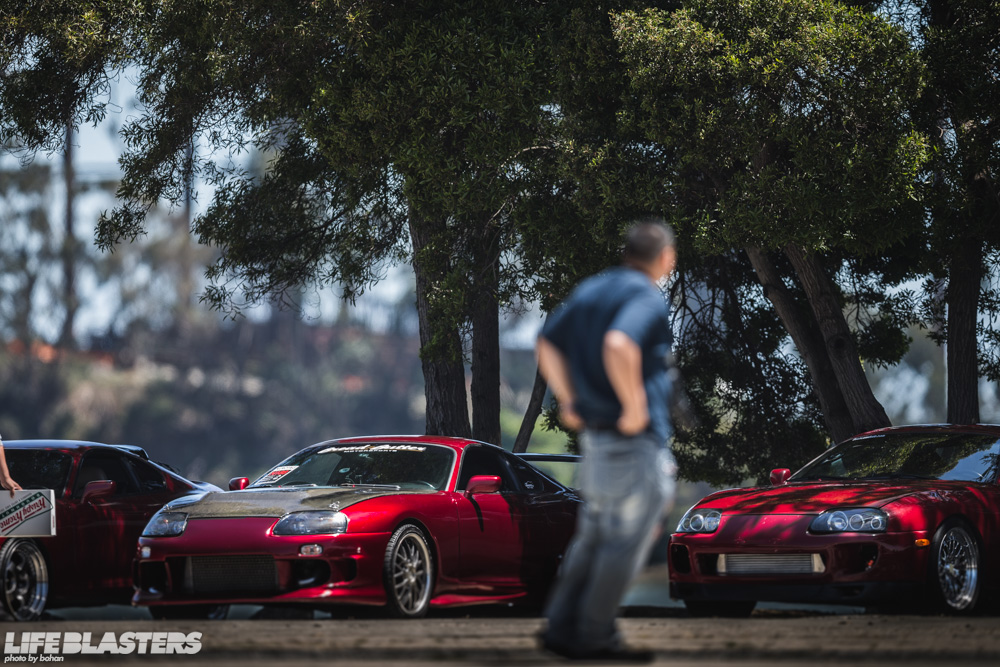 Shooting from 500 feet away has its drawbacks. Sir, please.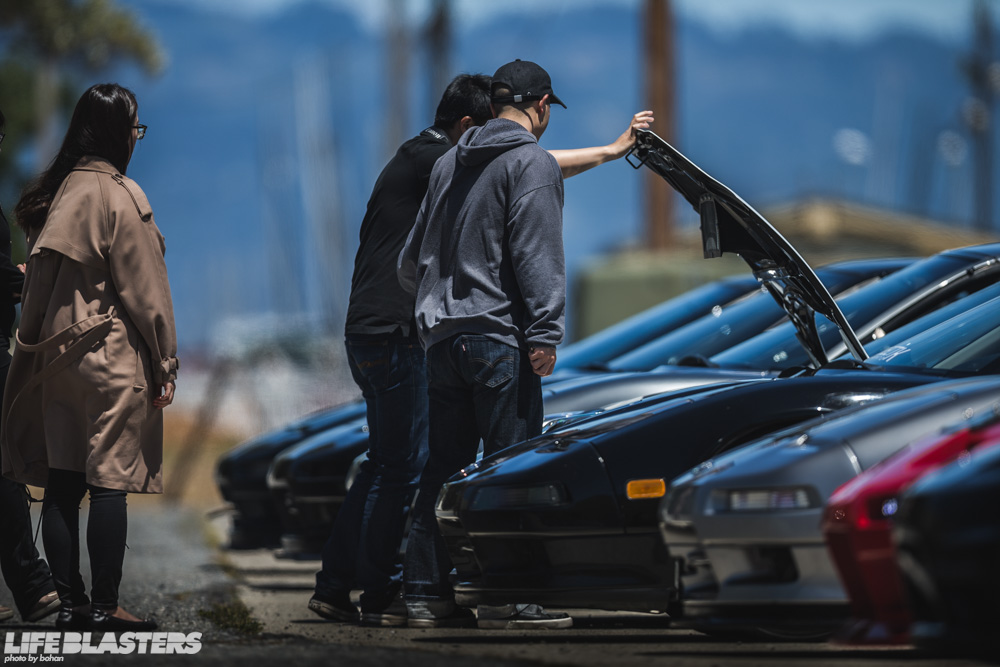 What's under the hood of an NSX anyway?
The engines are in the back! But no one was looking.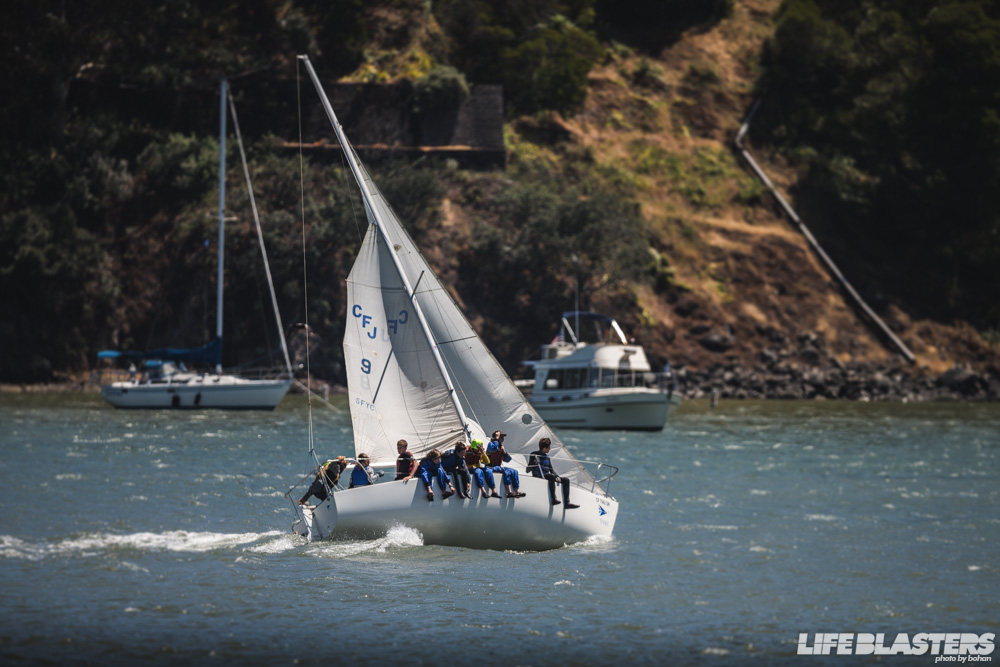 This sailboat was from a sailing school or something, and kept tacking back and forth in the harbor. Every time it came about it would keel over and everyone at the meet would yell "whoaaa!!"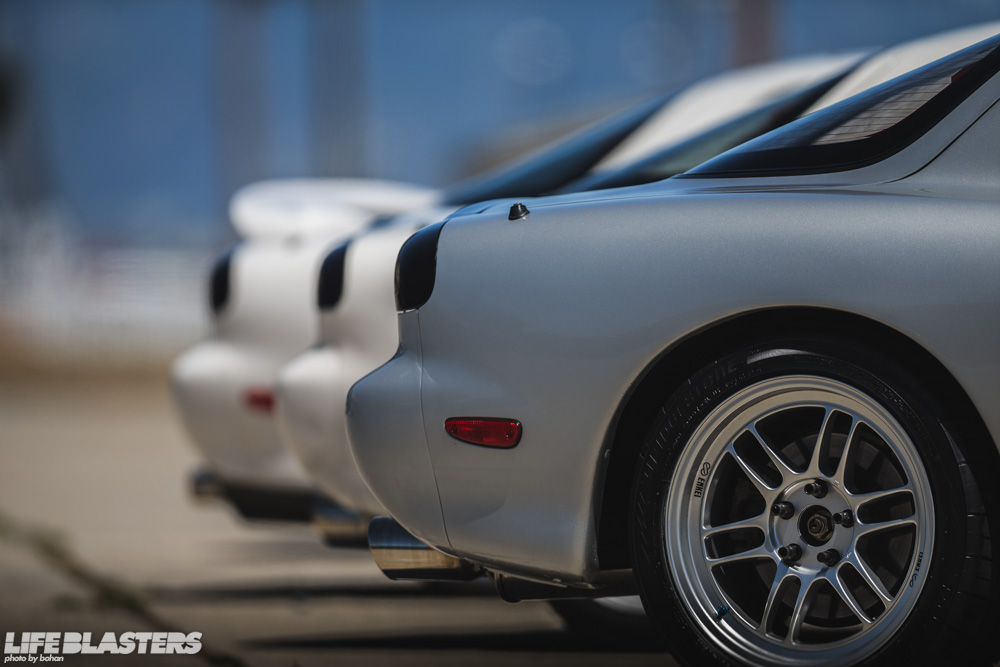 I'm partial to RX-7's, as I used to own one myself. I was kind of surprised not many of them were kitted.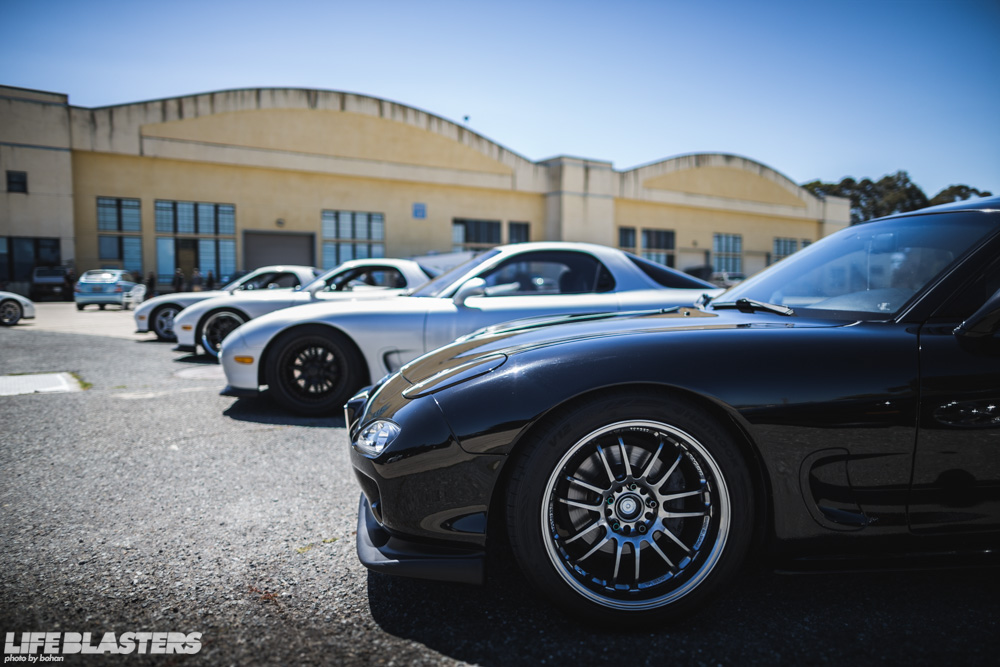 Lips and 99-Spec bumpers? Check!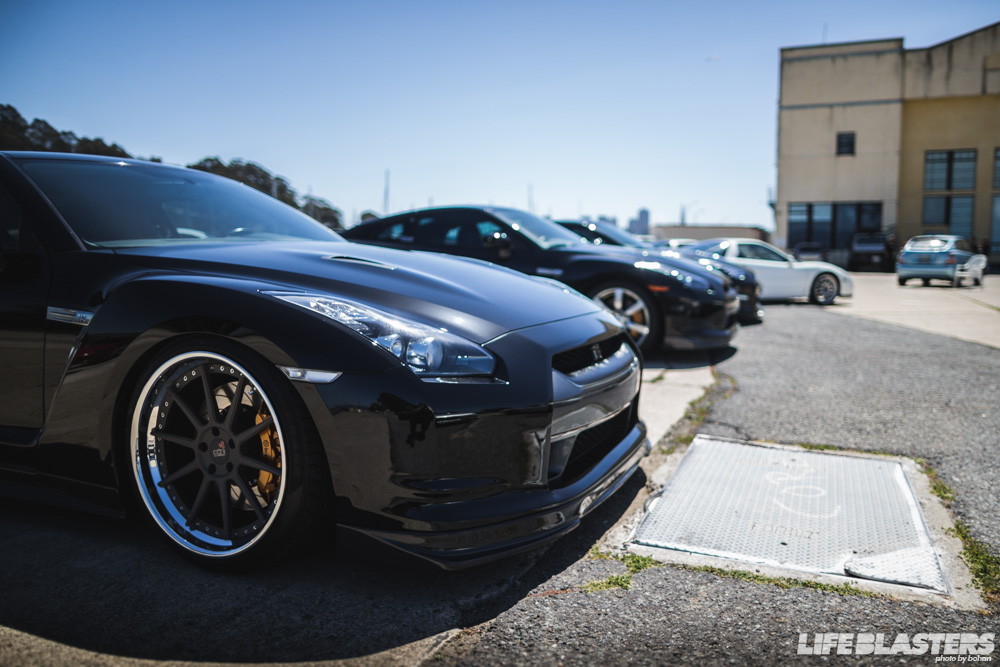 The GT-Rs and RX-7s parked across from each other like it was a staring contest. I'm not sure if it was a fair fight though, as GT-Rs don't even have eyelids.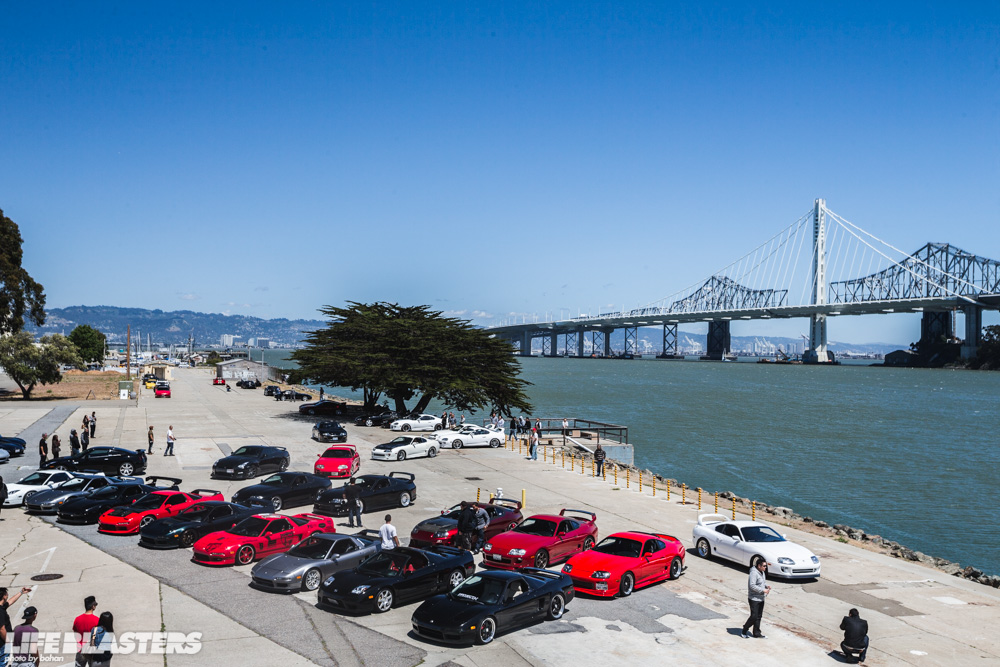 The guys wanted a group shot with the new East Span of the Bay Bridge in the background so they reorganized the cars again. I scoped out a shooting spot on a balcony. Albert took the final group shot.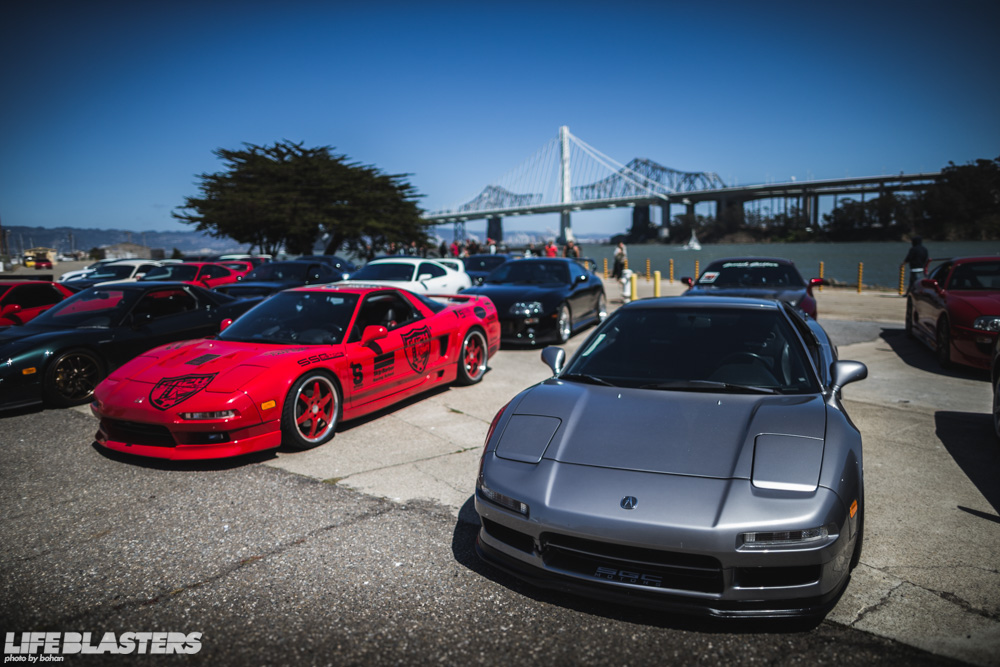 I liked the view from the ground better.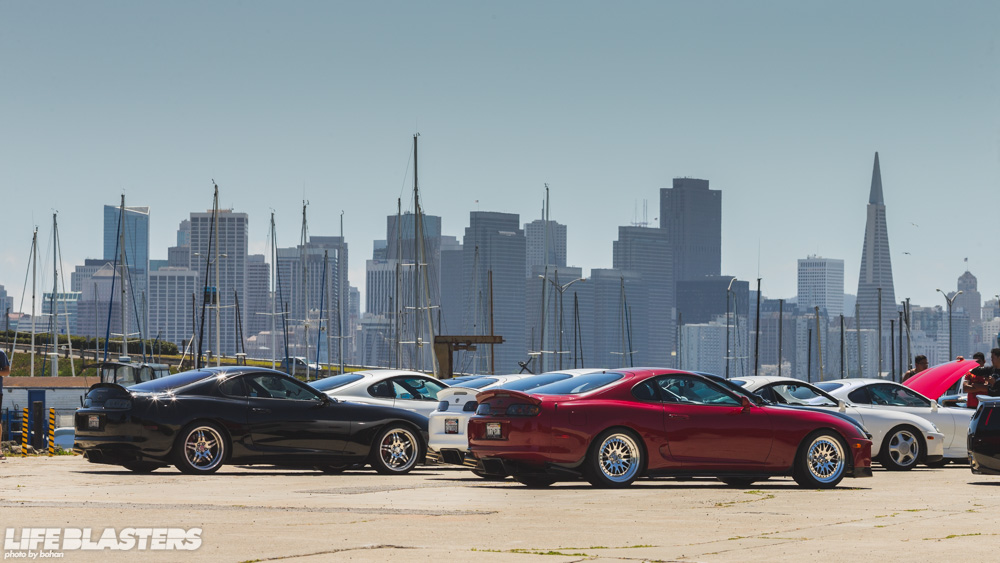 I'd never been to a meet on this part of the island before. In years past we'd always gone to the northwest corner. The view from here still wasn't too bad though.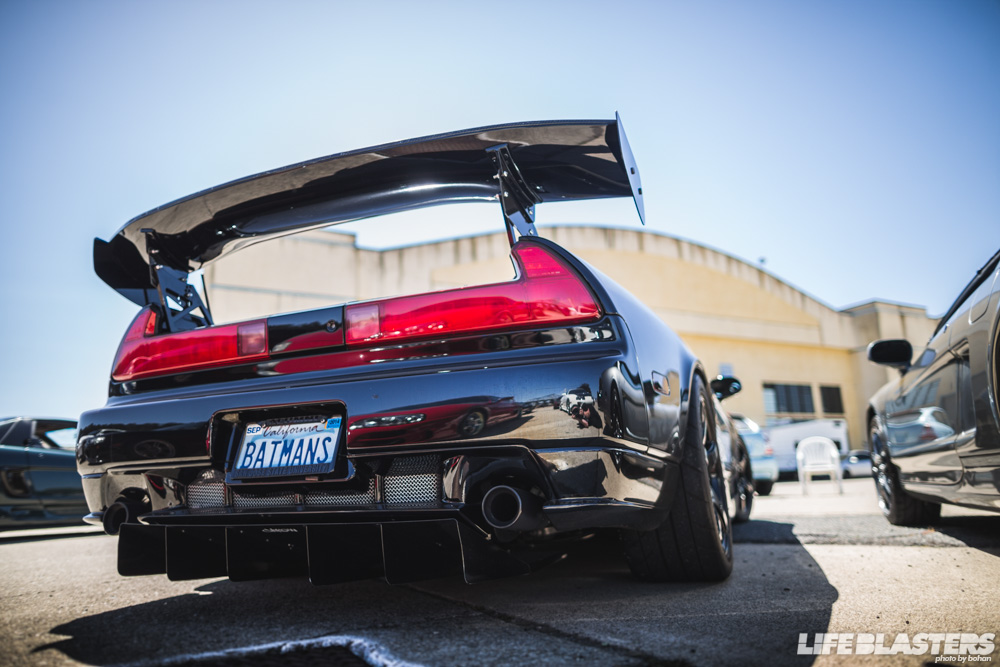 Some cars were more race prepped than others. Most didn't have diffusers or GT wings.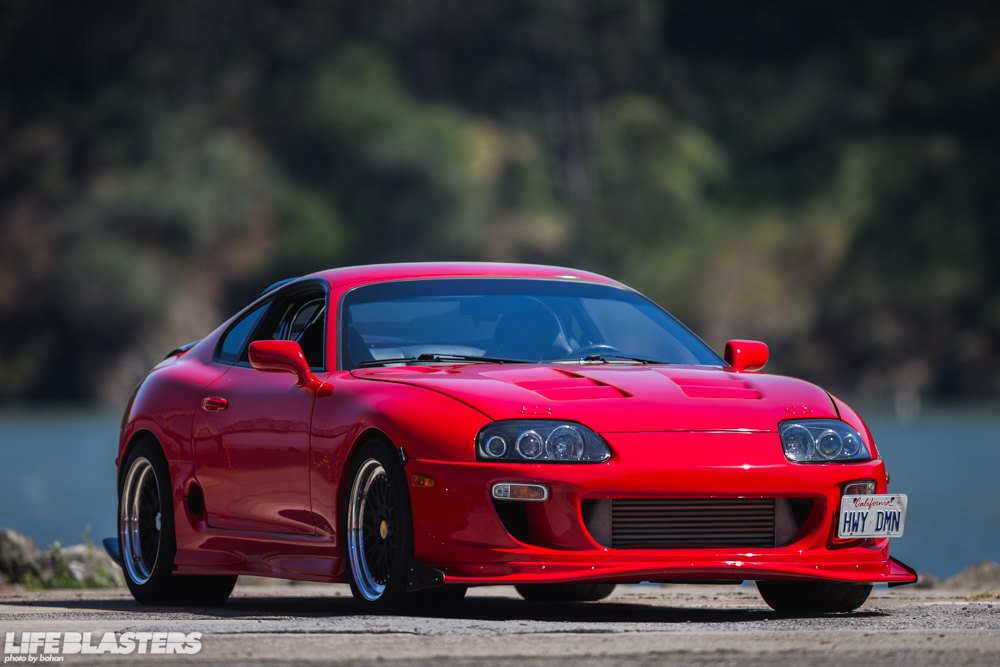 I'm starting to miss having a fun street car with the right mix of performance and comfort. The Blastfinder is good for hauling gear but its VG33 is only 165hp so it's not very fast. Maybe a 2JZ would be better.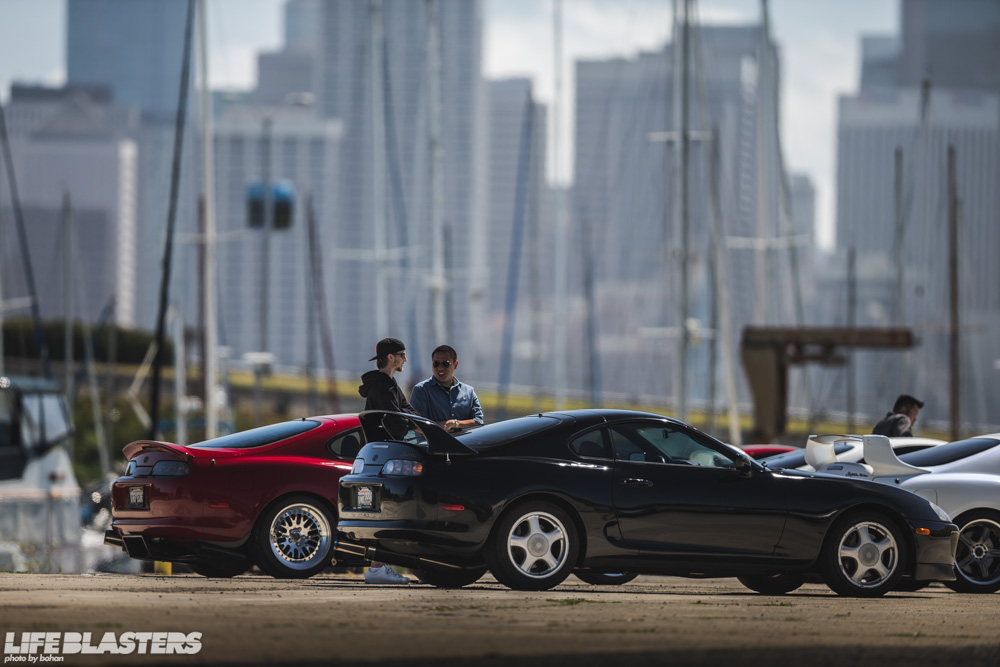 After a few hours it was time to disperse. Most of us were getting hungry and, well, there aren't really a lot of food choices on Treasure Island. It felt kind of weird leaving an event that didn't have a winner.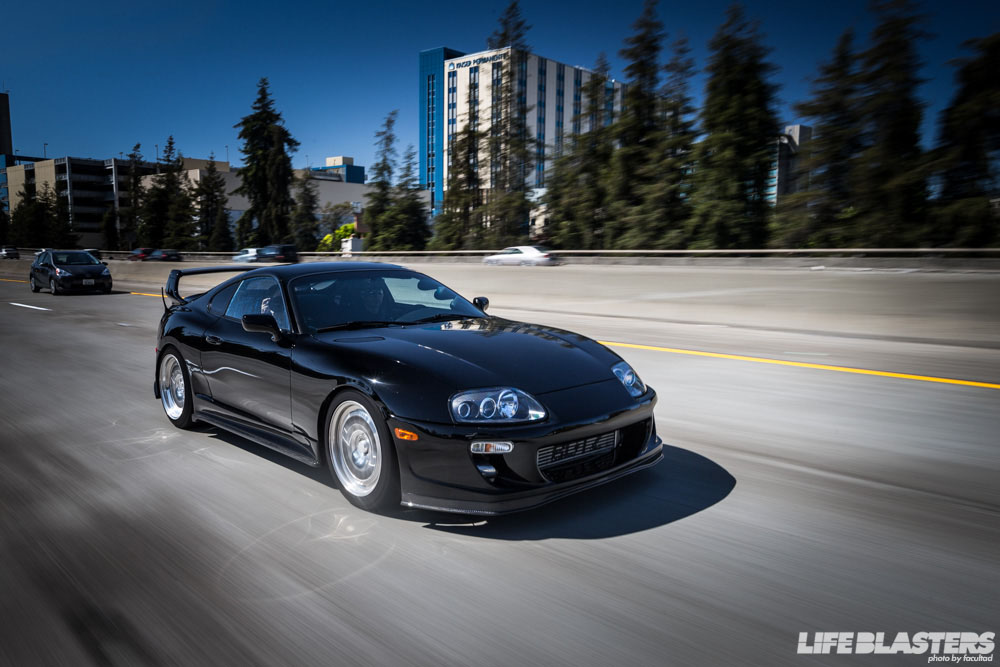 Or maybe my 2nd grade softball coach was right and everyone was a winner.
.:Bohan
email: bohan@lifeblasters.com
instagram: @lifeblasters, @andrew_bohan