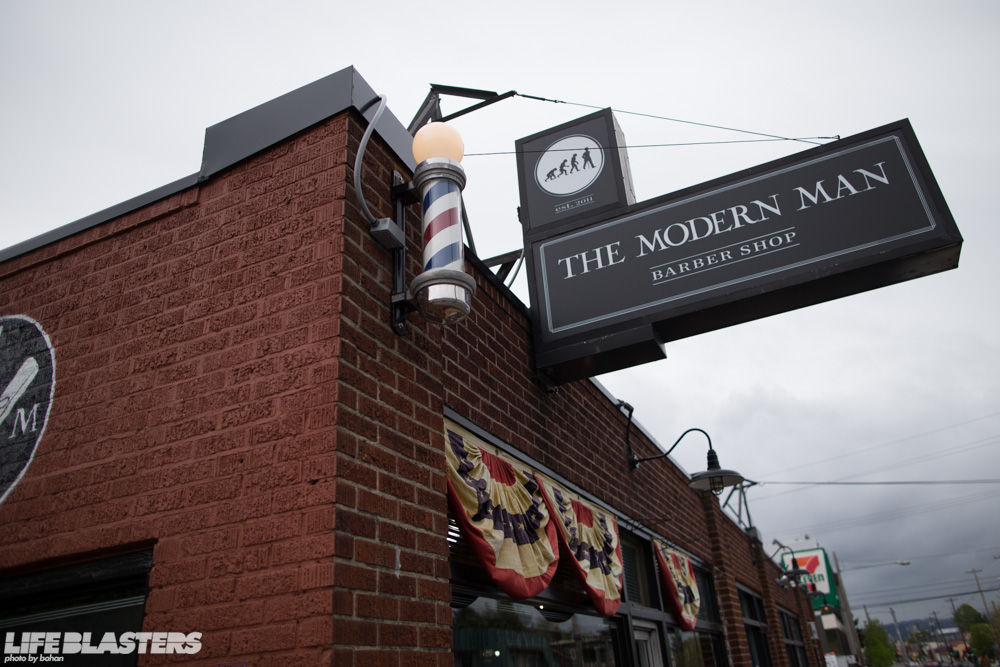 Portland is a pretty unique place. You've no doubt heard of the Keep Portland Weird sign or the Bacon Maple bar at Voodoo Doughnuts. Maybe you've heard about the abundance of bicyclists and vegans too. As far as big cities go, Portland feels very insulated from the rest of the world. I don't mean that in a small-town way, as Portland has as much culture as any other city of half a million people. It's just not the same global culture that every other big city ends up with. Portlanders love art as much as recycling and they love supporting small independent businesses and craftsmen.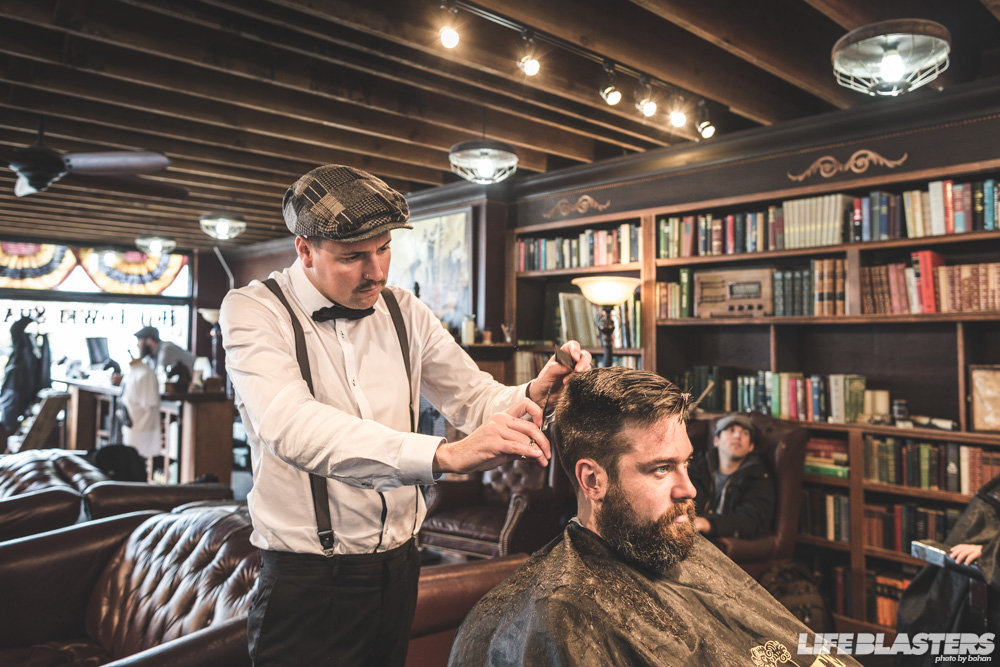 The show Portlandia joked that "the 1890s are alive in Portland" but all jokes aside it would be hard to argue against that. The art aesthetic of the city primarily ranges from Victorian to Tattoo Flash, packaged in a midcentury minimalist wrapper with an elegant modern twist. A pioneer lumberjack, an outlaw biker, or an Applephile could all fit in without issue. One of the more recent small businesses to embrace this style is the Modern Man Barber Shop. Founded in 2011, it now has three locations around town, and it's the place to go if you're a man and want to be treated like one.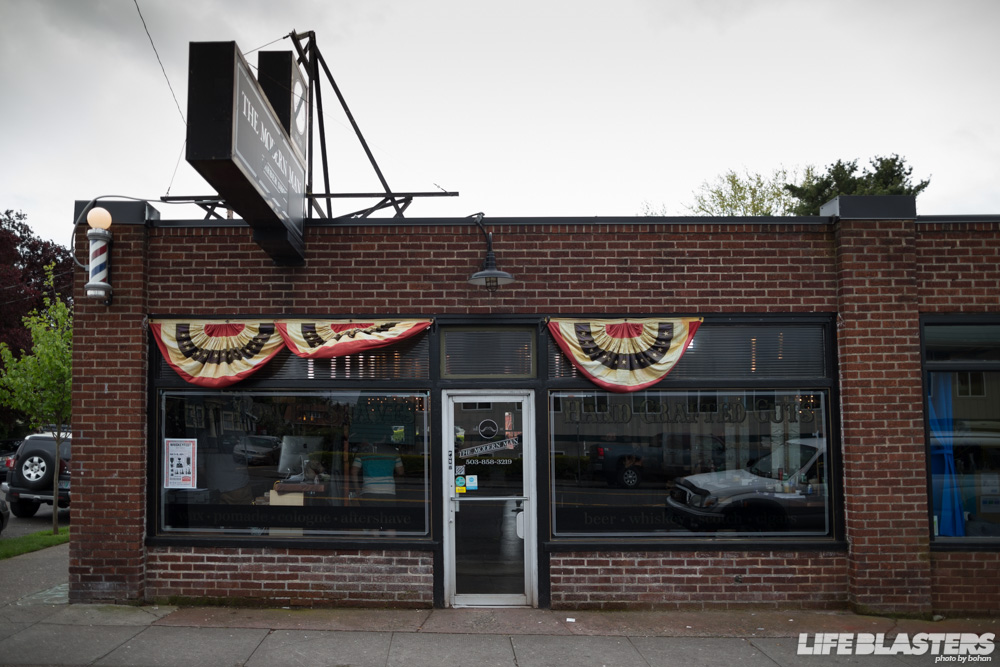 I went to visit Joe and Justin in Portland last month and decided I needed to check the Modern Man out. Justin just happens to know the owner, so we got appointments together for noon one day. The location we went to on Hawthorne takes up one half of an unassuming brick building, and that seemed perfect.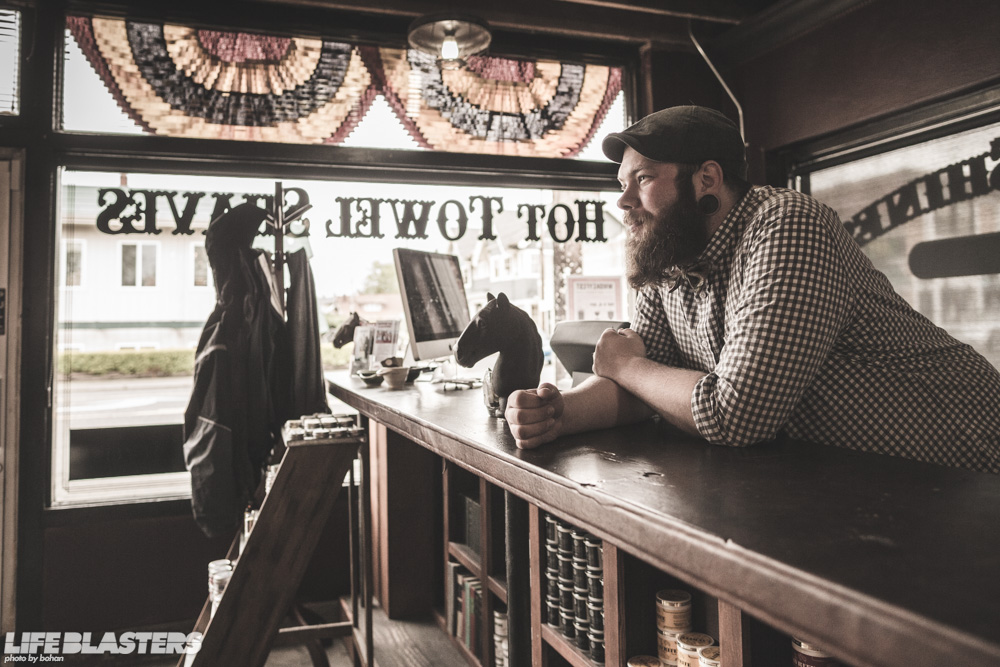 Kelley greeted us as we entered. He's an awesome guy with an awesome beard and got us all squared away. Somehow the iMac on the counter doesn't distract from the old-timey vibe of the place. Some detractors would be quick to label this entire city as Hipsterville, but too many of the people here are genuinely authentic for that to be the case. The guys at the Modern Man were about as authentic as they come.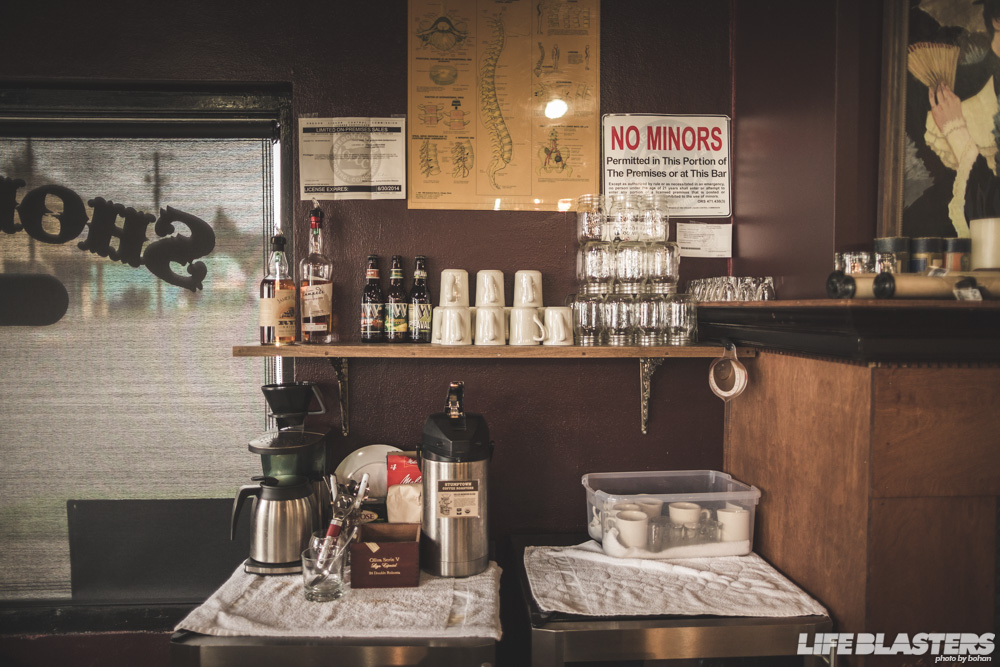 I already knew this place was going to be cool, but I wasn't expecting Kelley to offer me a drink. It's included with every haircut. I'd never had a shot of whisky at a barber shop before, but now I have.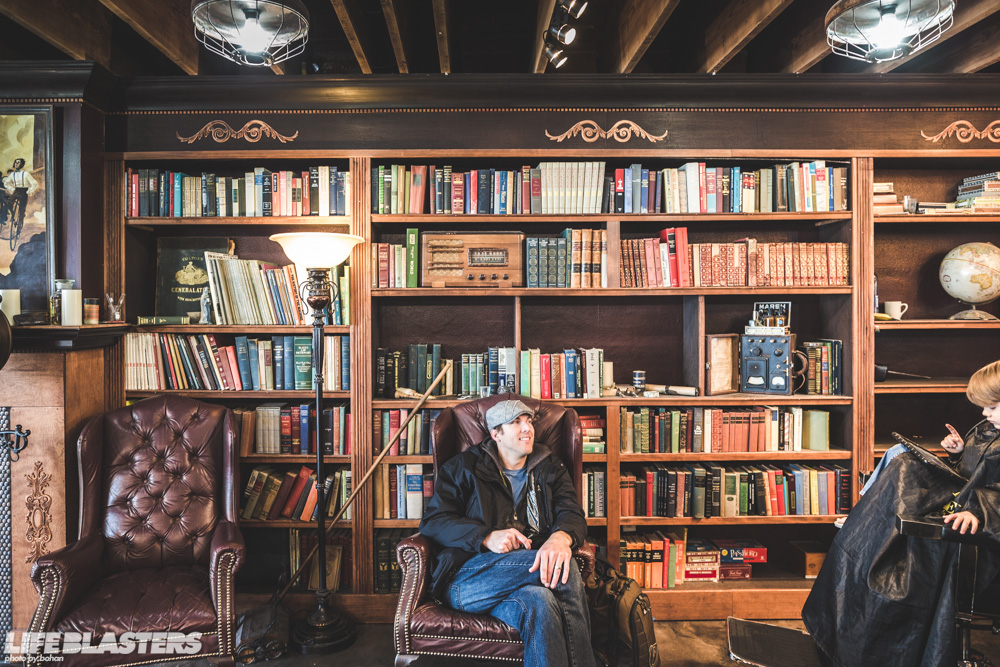 The Modern Man's first location has a Wild West theme and the second has a train station theme. This location has a Victorian library theme, complete with leather chairs and old books, while the staff was dressed closer to prohibition-era style in bow ties and flat caps. The Modern Man embraces the classic notion of manliness, which flies in the face of a political correctness that eschews manly things. It's actually pretty refreshing.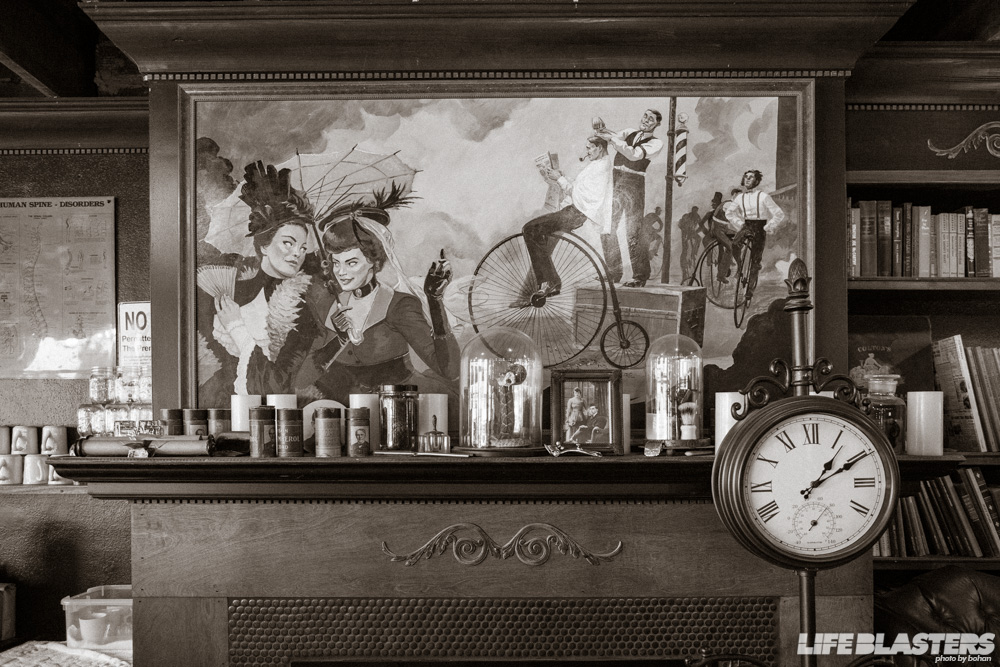 If the painting above the fireplace seems a little too appropriate, it's because the owner, Chris Espinoza, commissioned it for the shop. It was painted by local artist Jonathan Case. Did I mention all the bicyclists in Portland?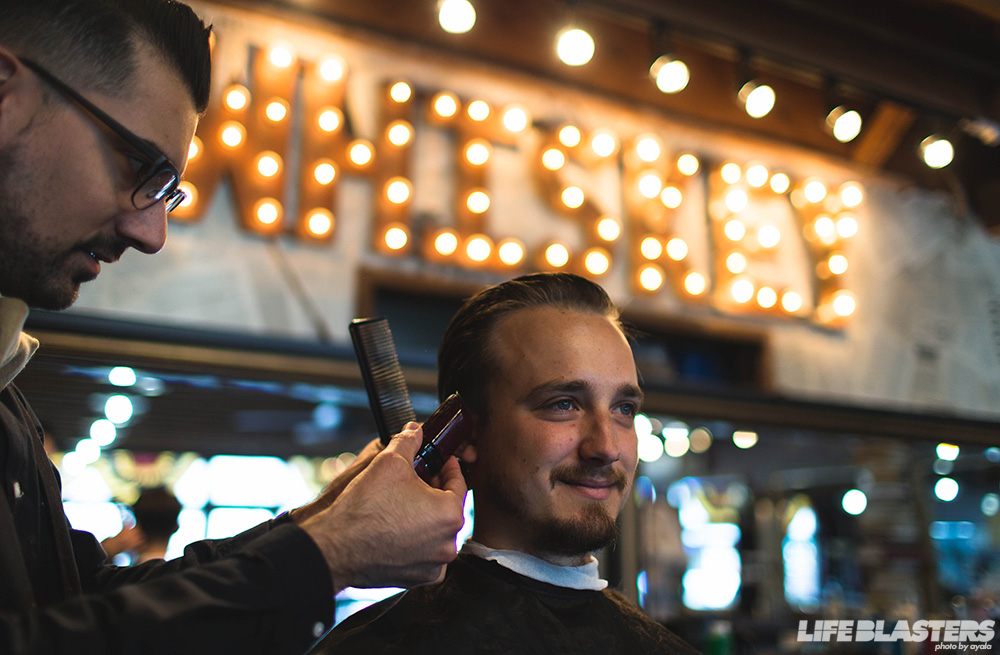 Justin's cut was up first. He was just getting a trim.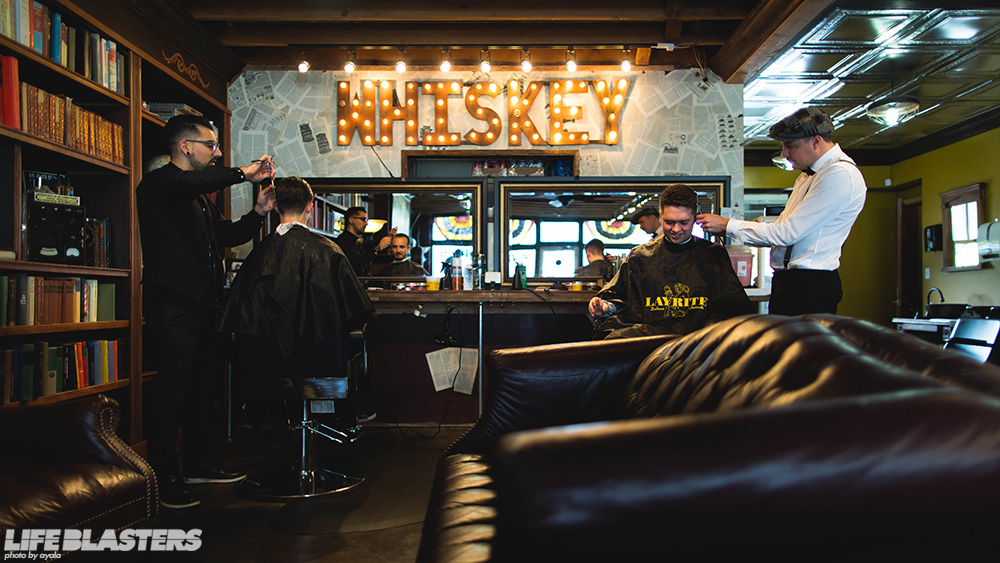 Even with all the decorations, this place isn't tacky or overdone at all. It's not like one of those theme restaurants with knick knacks covering every wall.
Then it was my turn. I didn't ask for a certain style, but rather for whatever would work for my hair and face. Paco knew just what to do.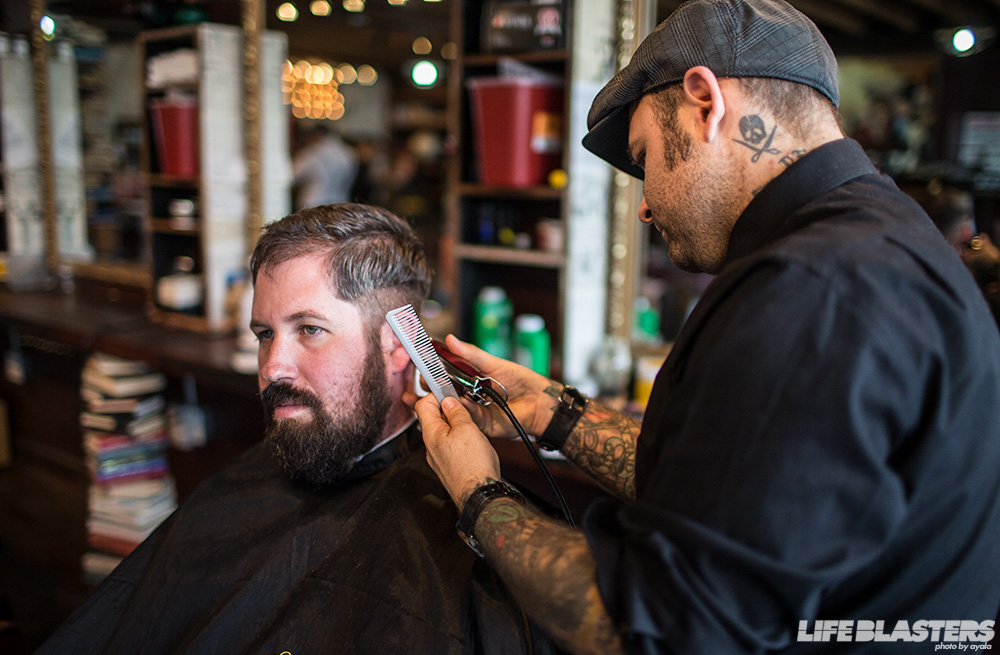 I'd never really had a parted style before. I'd either combed my hair straight forward, straight back, or shaved it all the way off. Paco trimmed the edges first, then buzzed off the sides, and finally used scissors on top. He gave me a part and a style I could dress up every day or leave messy if I wanted to. Perfect!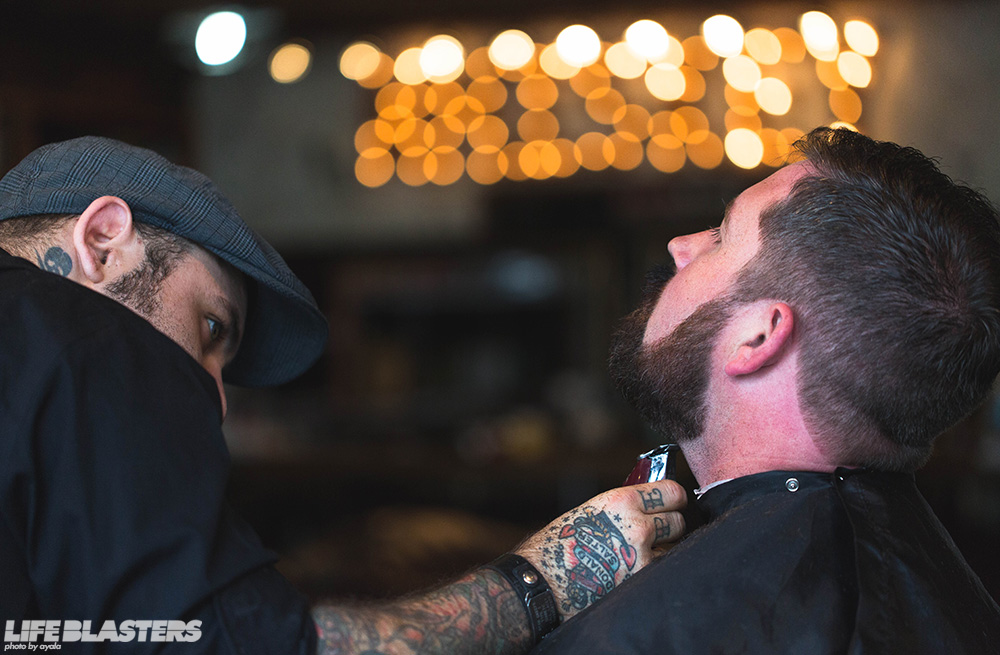 After he finished my hair he went on to trim my beard.  Clippers first to define the edges.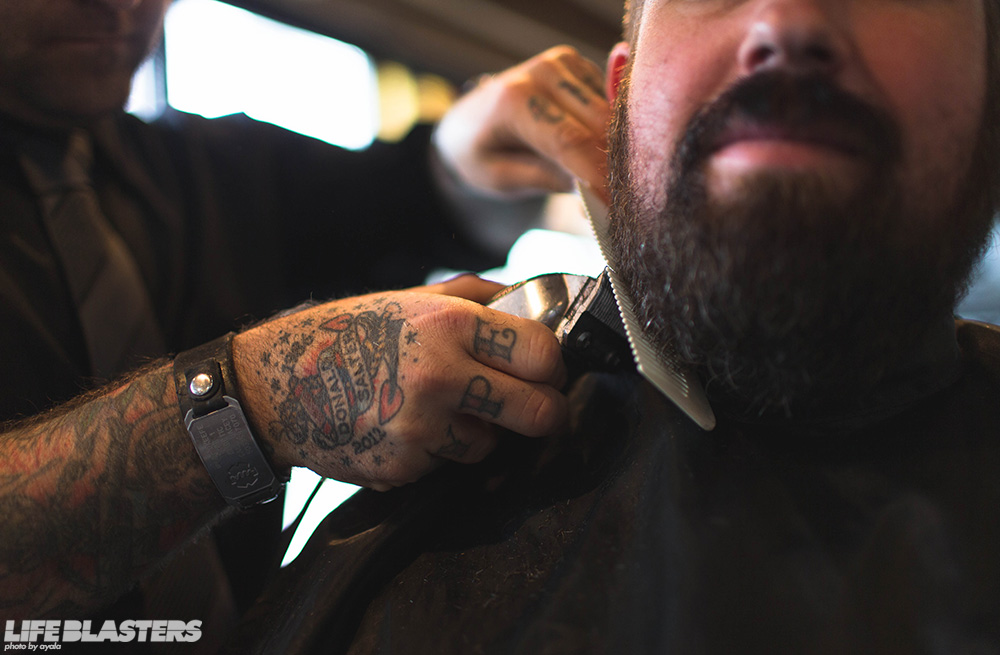 Then he went around and sculpted the length.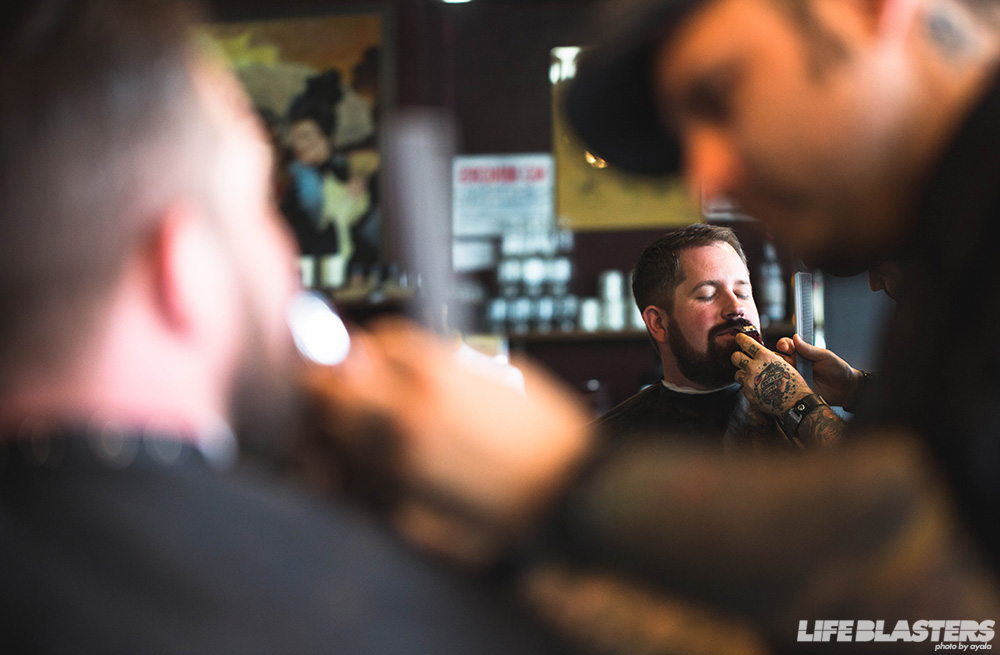 Next he did my mustache. "Close your eyes," he said, "or little bits of hair will get in them." He was right.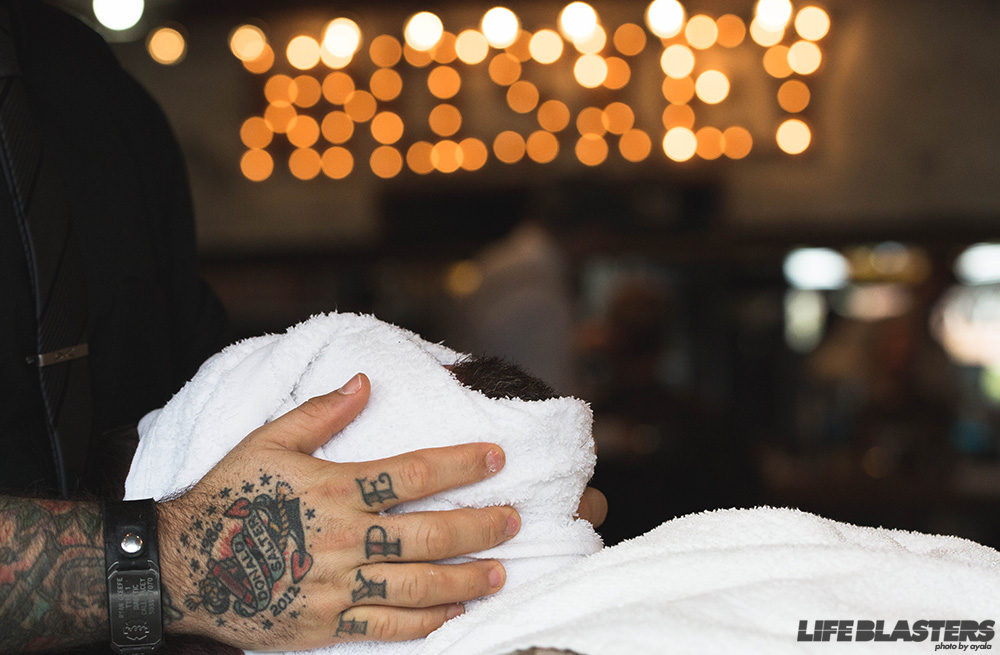 Then it was time for a shave. "This will be my first straight razor shave." Paco said with a totally straight face. I didn't believe him for a second.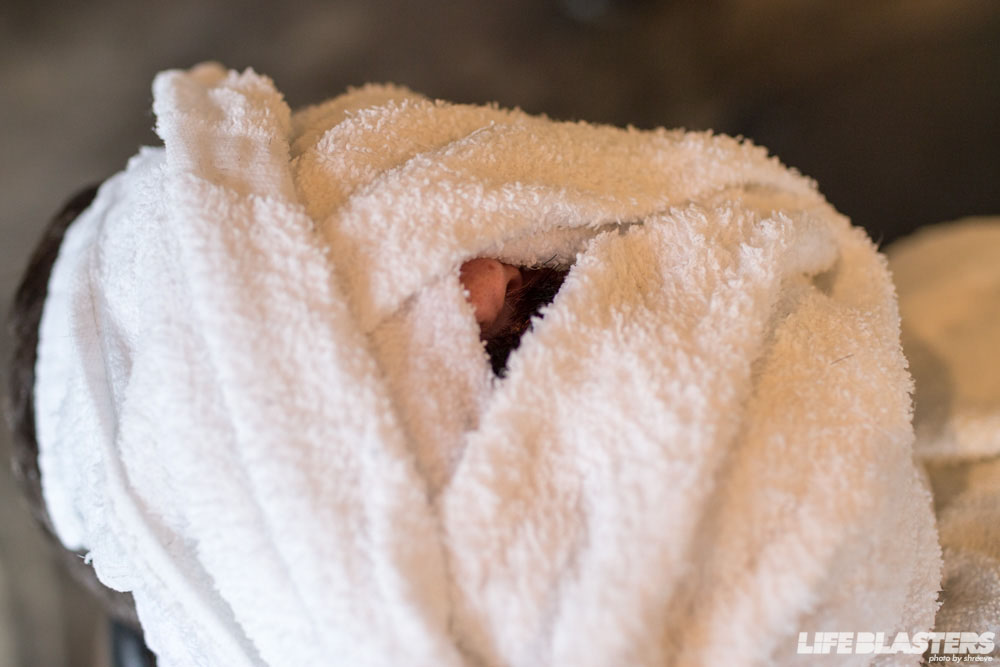 It was pretty relaxing inside all those warm, moist towels. I may or may not have fallen asleep.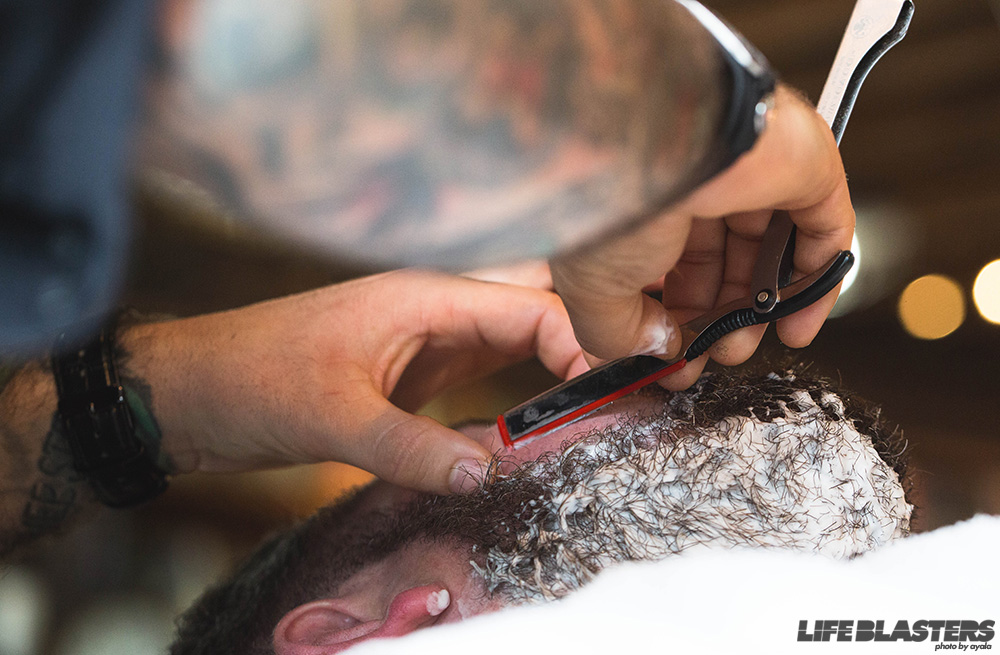 Then came the razor. Paco reminded me to just relax and let him do all the work. The last thing he needed was for me to try to "help" and give myself a bloodbath.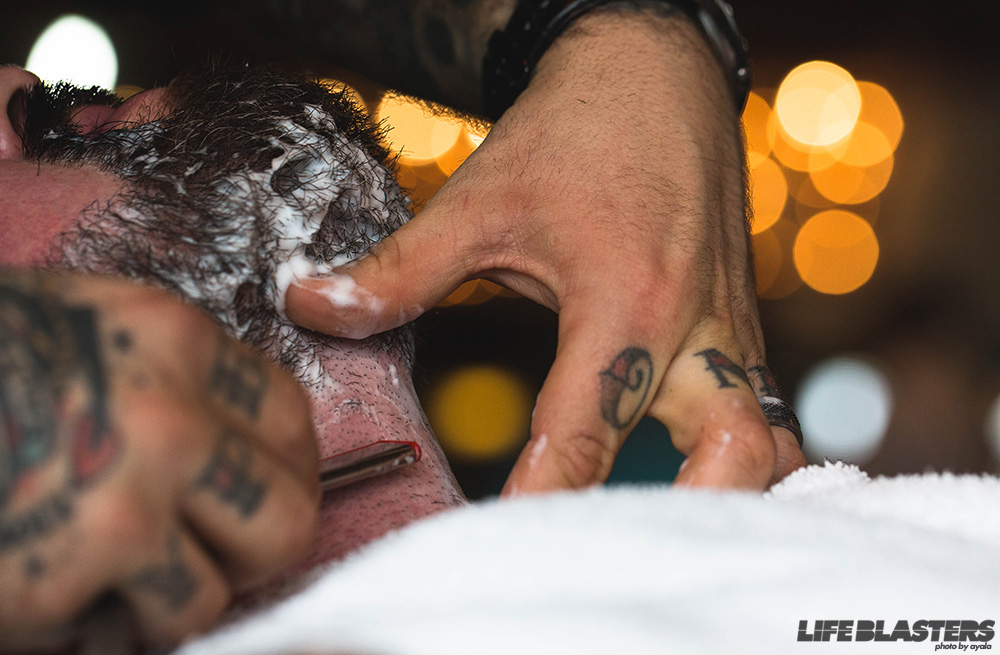 It would have been so easy to kill me. Luckily neither of us owed the other money!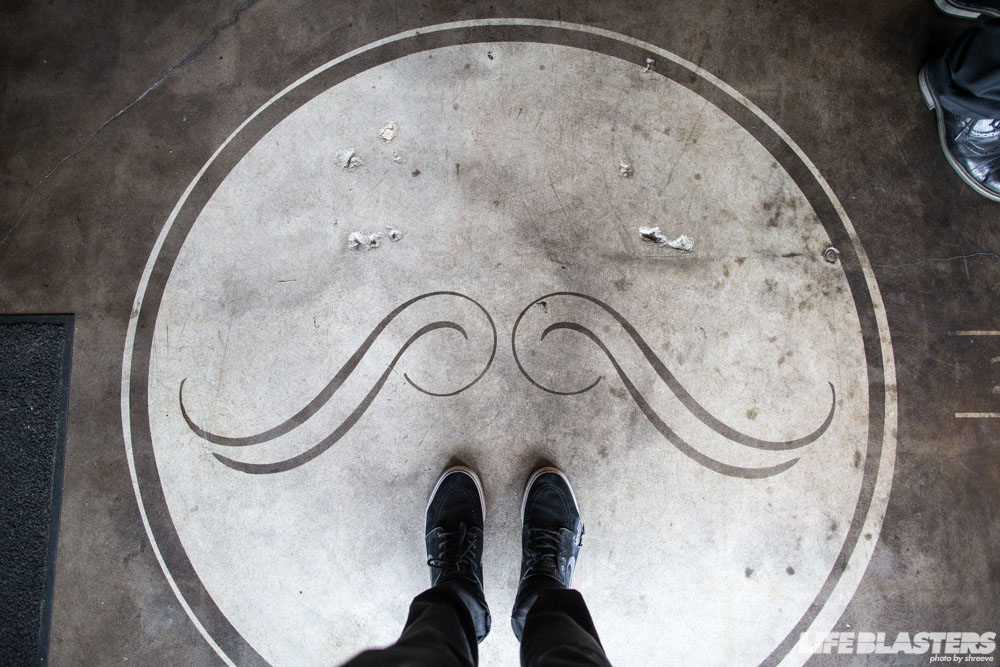 Somehow in all the excitement no one took an After photo. Drat! You'll just have to take my word for it that I looked pretty awesome. Paco got a handsome tip!
For your new do and fresh face, the Modern Man sells all kinds of potions and elixers, from pomades to colognes. We said good bye to Kelley and we were on our way.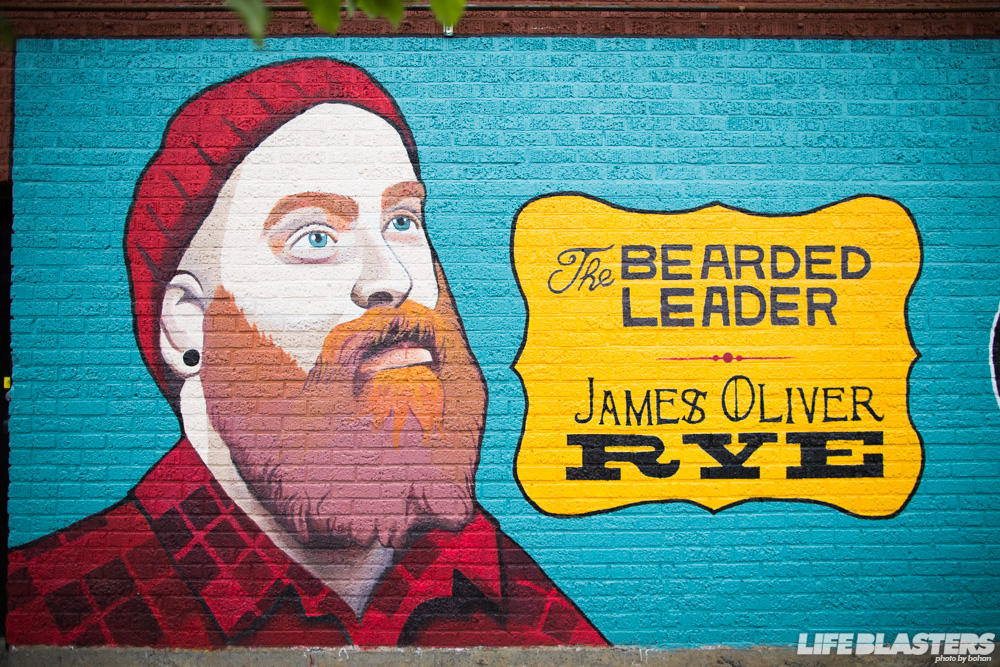 On the way to our next stop for the day, I took a few more photos outside. Who is James Oliver Rye? It's one of the whiskeys they had inside.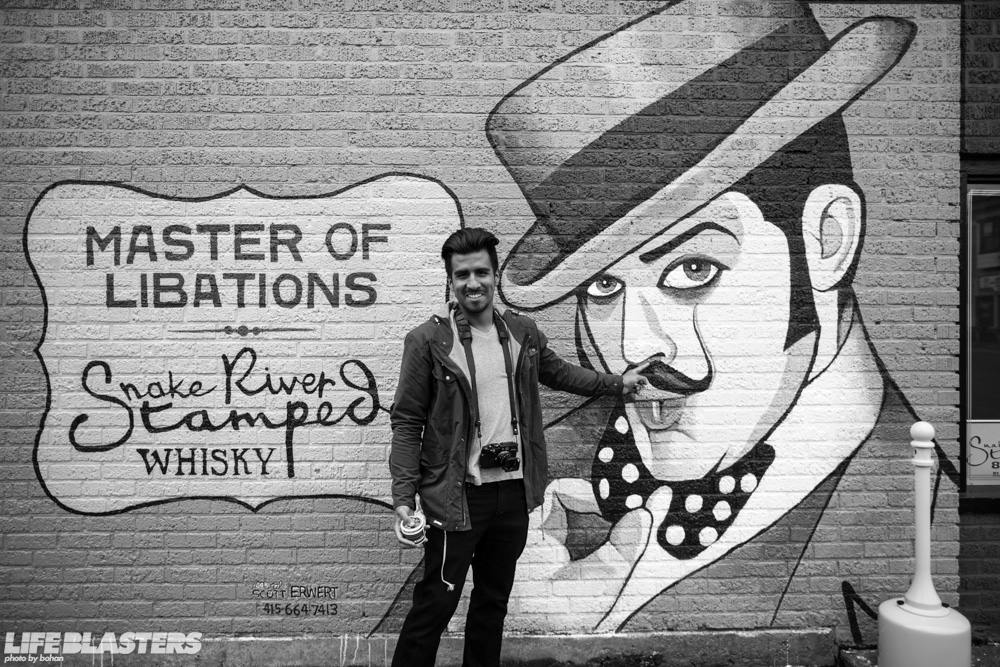 Snake River Stampede was the other bottle they had. The Modern Man must really like these whiskies.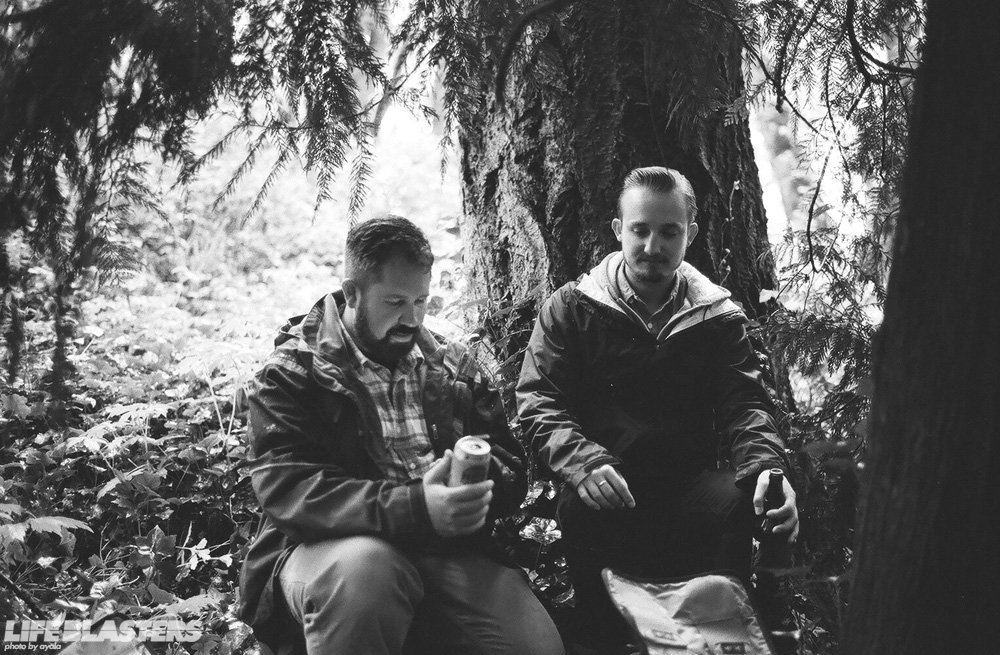 We picked up some local Portland beer before hiking out in the woods and sitting around a campfire. Modern Men indeed.

For more info, visit The Modern Man's website.



.:Bohan
Photos by Shreeve, Ayala, and Bohan
instagram: @justin_shreeve, @joe_ayala, @andrew_bohan