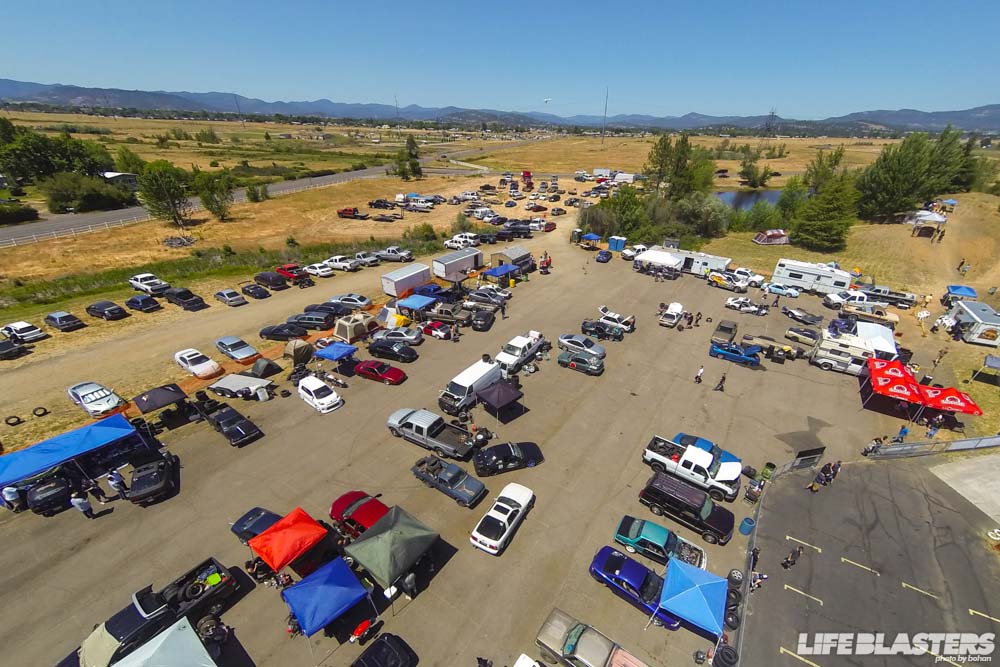 Last year's Bash to the Future was one of the funnest events I'd been to in a long time, or maybe ever. It wasn't just the track, but all the people who went that made it awesome. We were all disappointed when it wasn't going to happen again this year, but then, with just six weeks notice, word came out that it would be happening again! Of course at 2 Bash 2 Future I'd be doing standard photography, but I also wanted to take the opportunity to practice aerial and mounted shots.

I hitched a ride with Ken from My Life @ Speed, along with Ry Moore and Aaron Conklin, and we left the Bay Area around 7pm Friday night. With stops for gas and food that put us in Medford right at 1am. The Rogue Recency Inn has a wonderful parking lot that is perfect for partying on those warm summer nights. The party was complete with drunk bridesmaids (for a wedding at the same hotel the next day) complaining to the management that they were getting harassed by coming and harassing us. Oh, and the cops came too.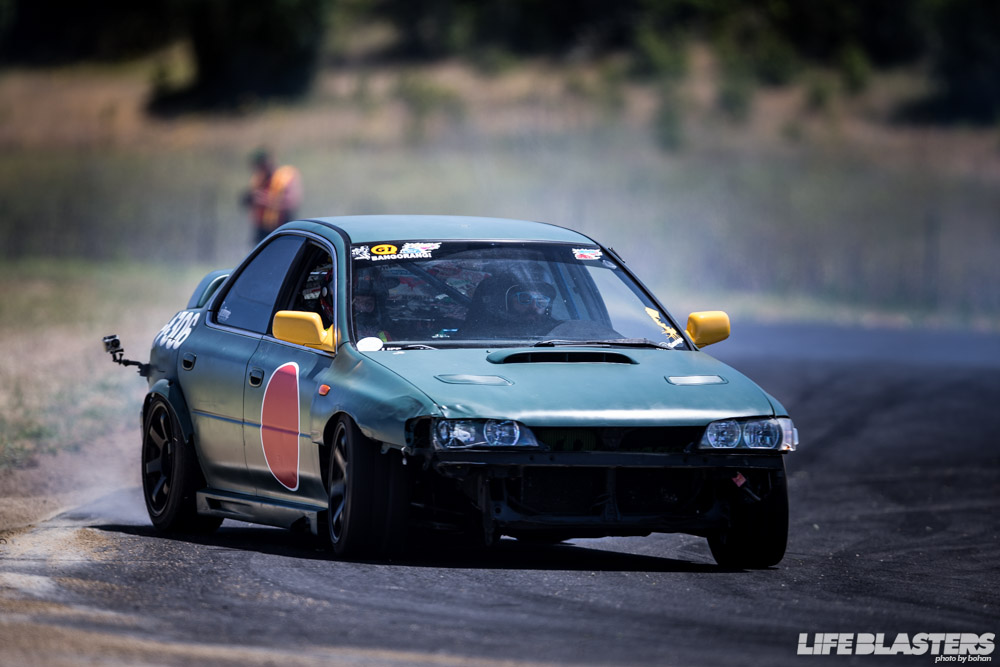 When we finally made it to the track bright and late the next morning it was just how I remembered it, less a few friends. From Norcal, Julian Jacobs and Ryan Kado of Animal Style were missing. From Socal, Hert was missing. Last year, Kia Shariloo had broken down on the way and turned back, but this year he made it.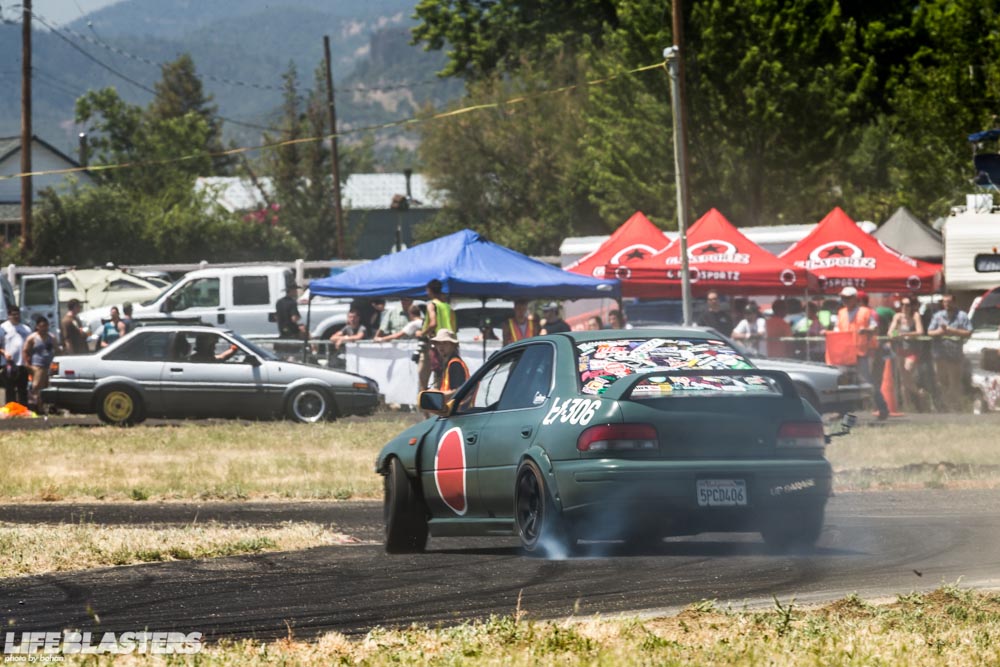 The Mitsubishi Zero-inspired RWD Subaru is a pretty strange sight, but Kia rocks it hard.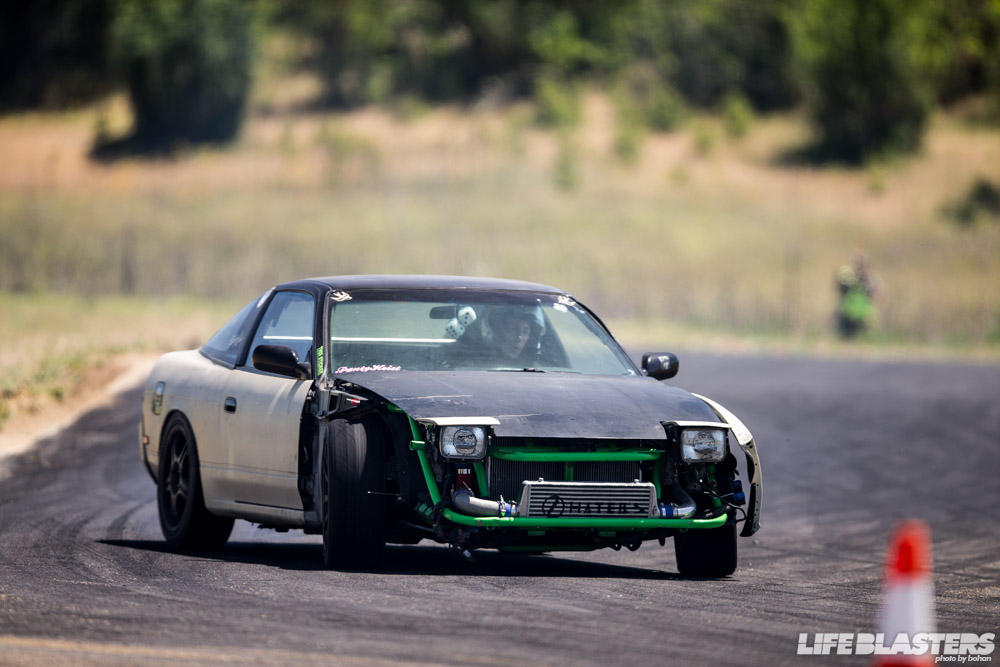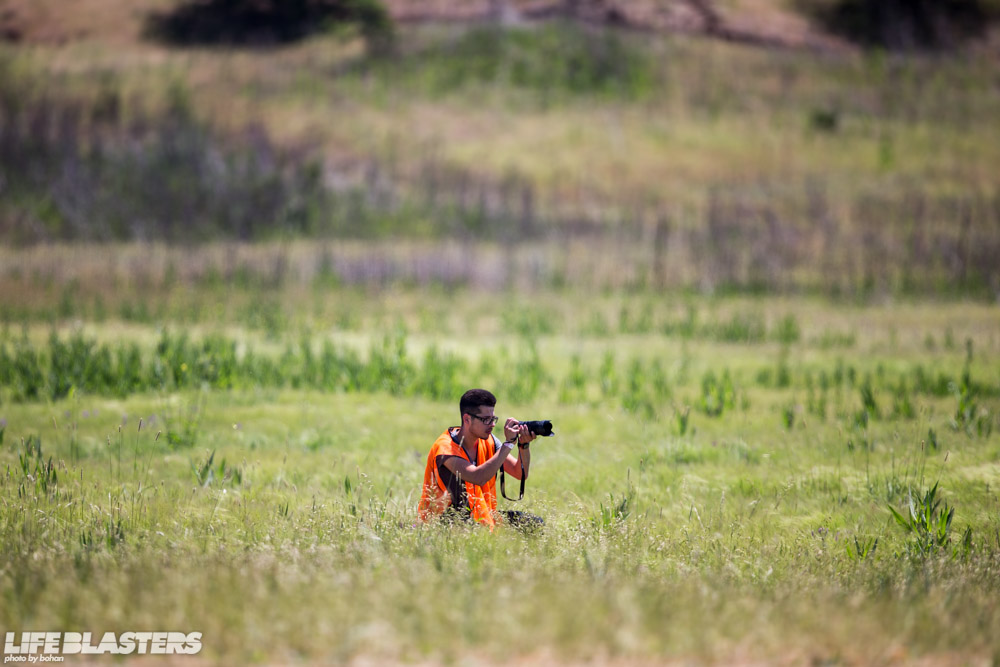 Conklin rented a Sigma 35mm and pushed the EOS-M to its limits.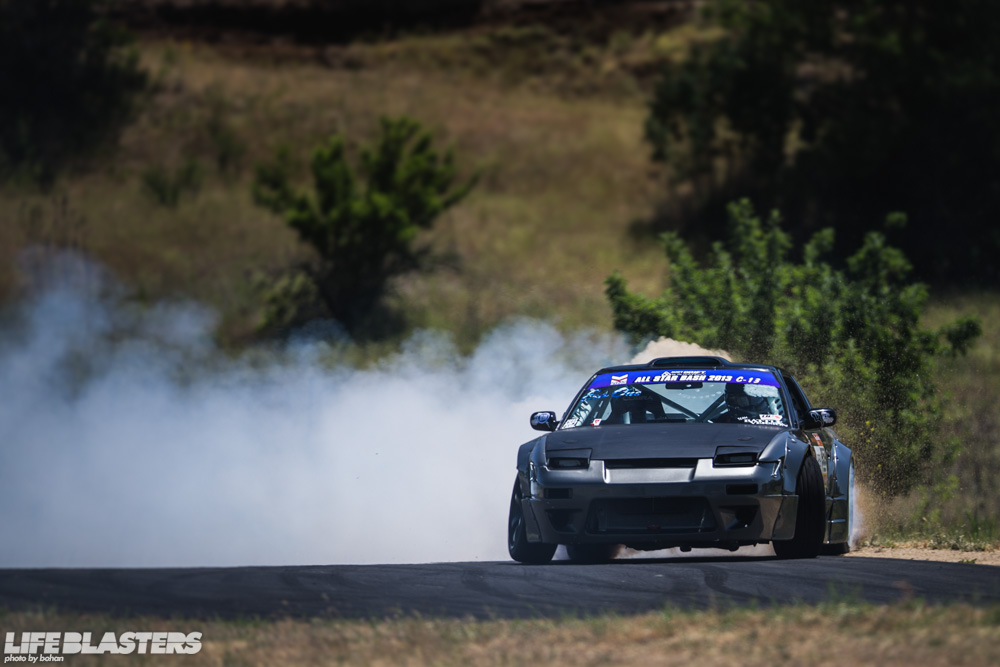 Matt Coffman was the only pro in attendance this year.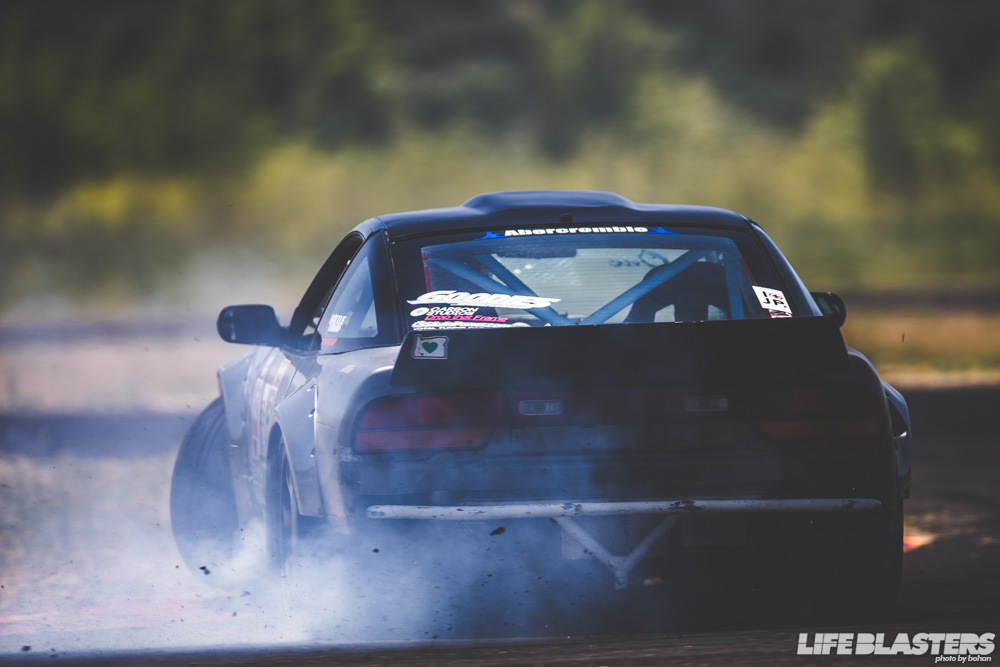 His proam car lives in Medford, which was convenient since his pro car is currently on the East Coast. He also has a million more hours of seat time in this car.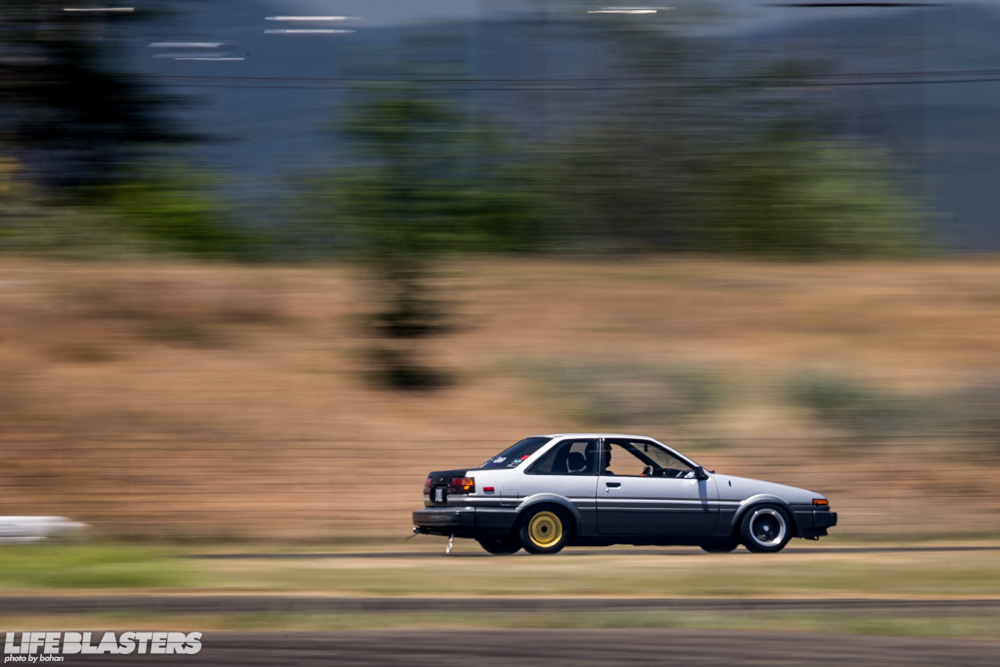 Of course, as expected, I didn't know most of the drivers. Most were from Oregon but some came from Washington and British Columbia. Maybe Idaho or Nevada too.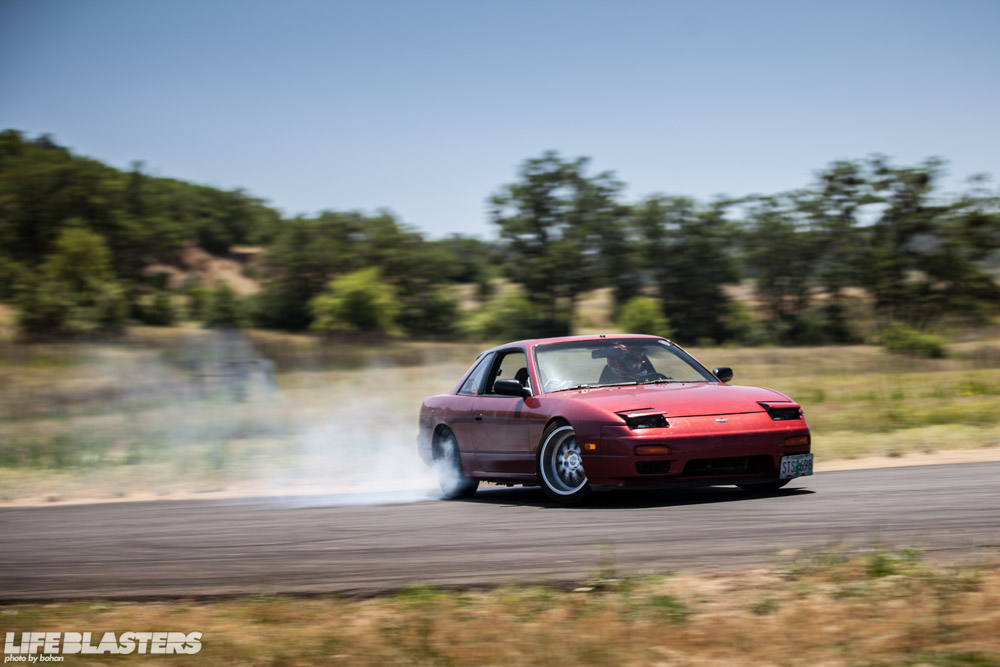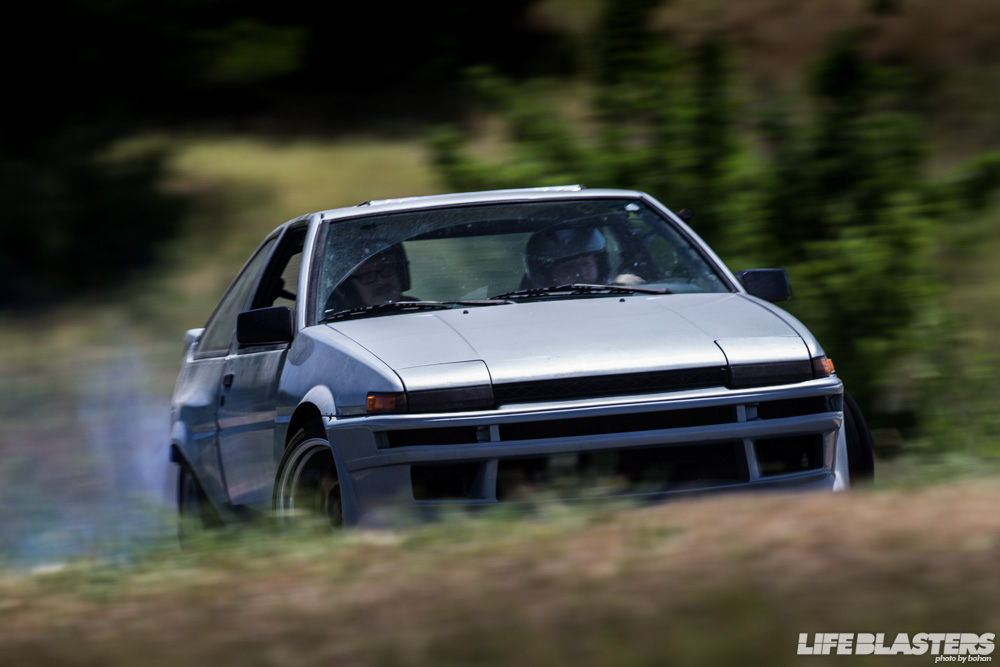 Did anyone come from inland? Last year Arizona sent a representative.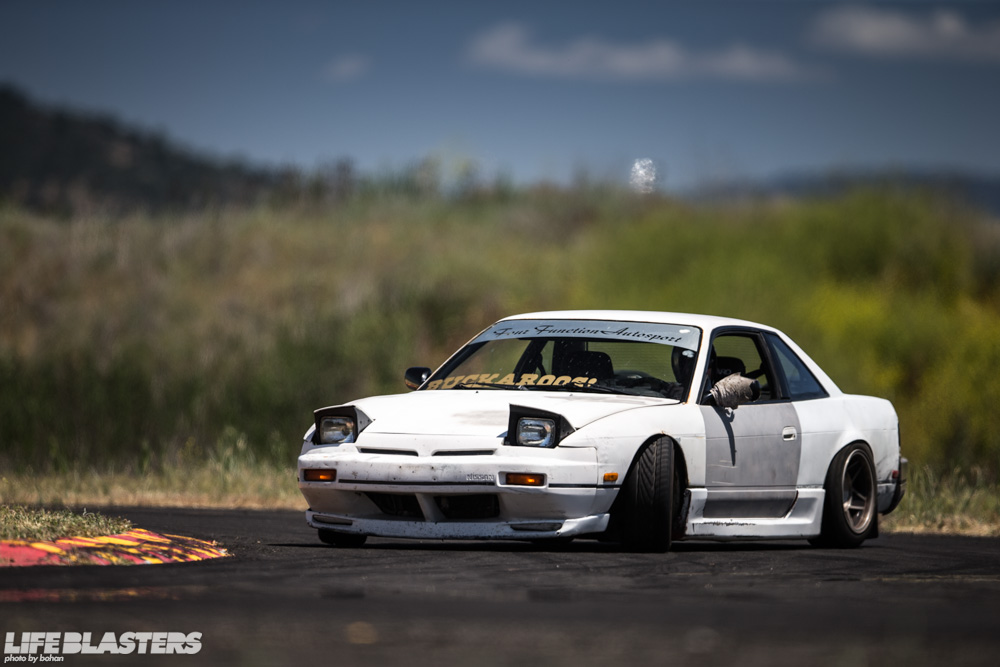 Everyone was cool though. I didn't see any fights break out.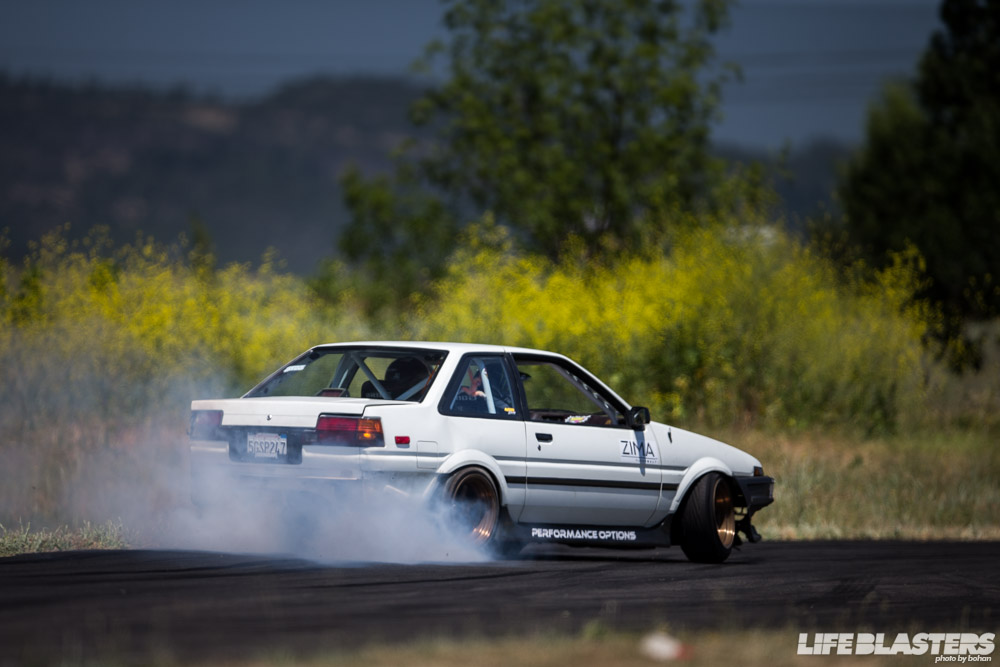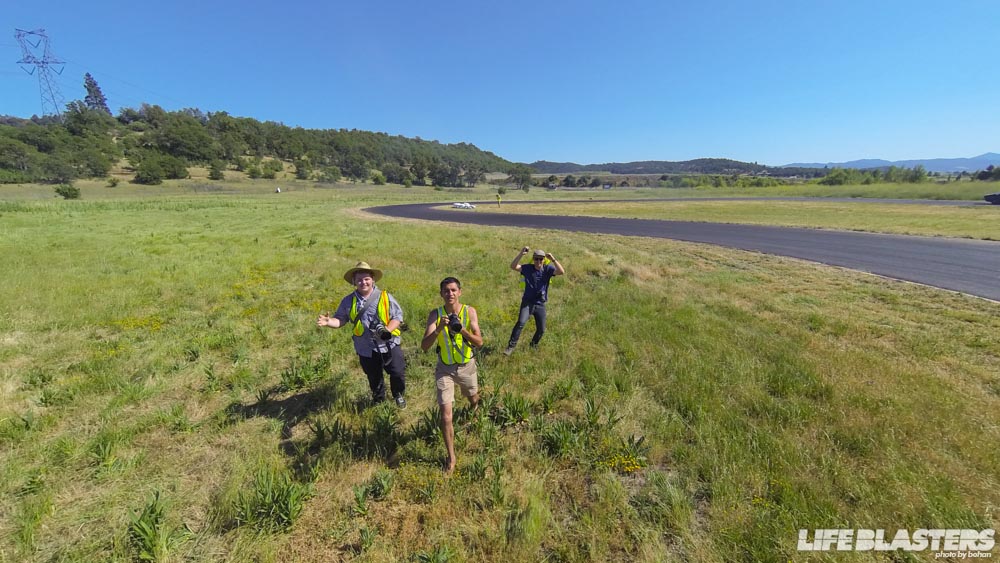 Here we have a previously uncontacted tribe reacting to the strange flying machine. I'm pretty sure they think it's one of their deities.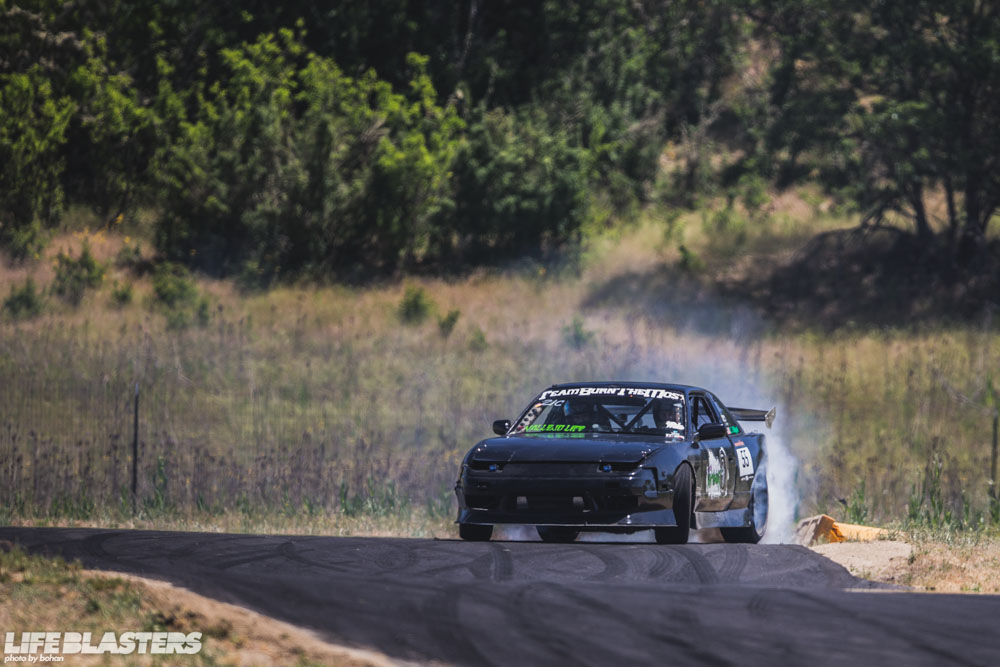 Team Burn the Most's Crick Filippi and Joe Tardiff came up from the Bay. They had their eyes set on winning the team tandem competition.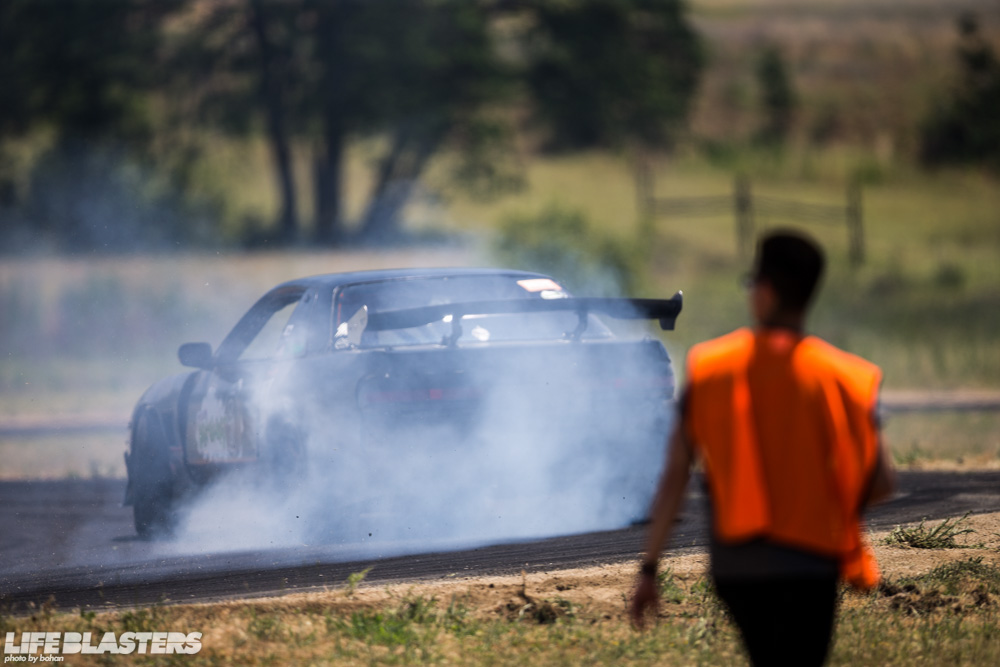 Thanks Conklin. Sheesh.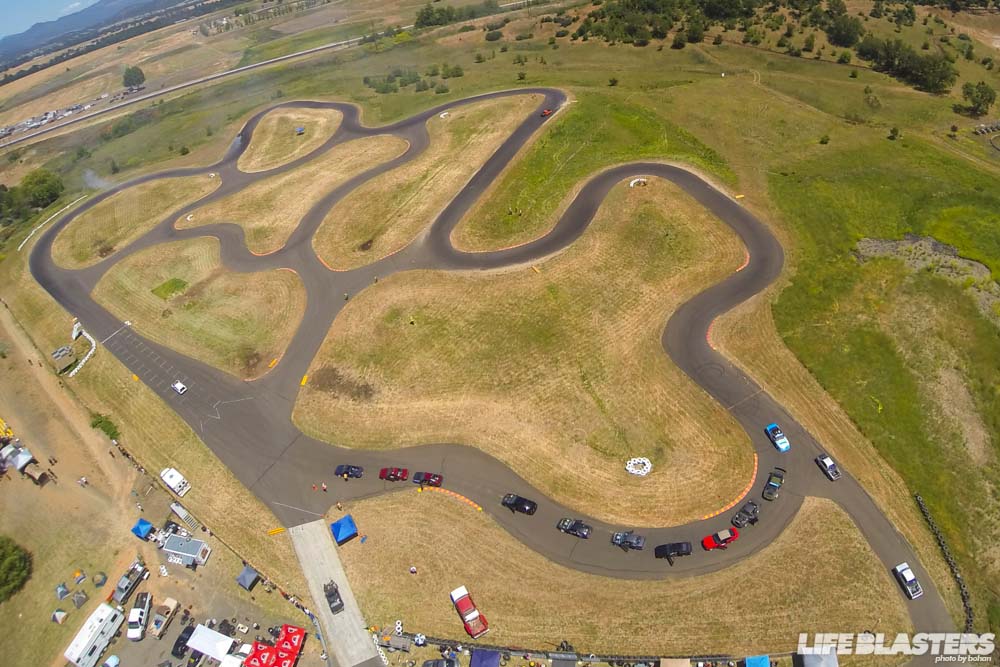 Jackson County Sports Park's Kart track is pretty cool. I have no idea how they designed this mass of squiggly lines, but it sure it fun. I'm sure it's fun in a kart too.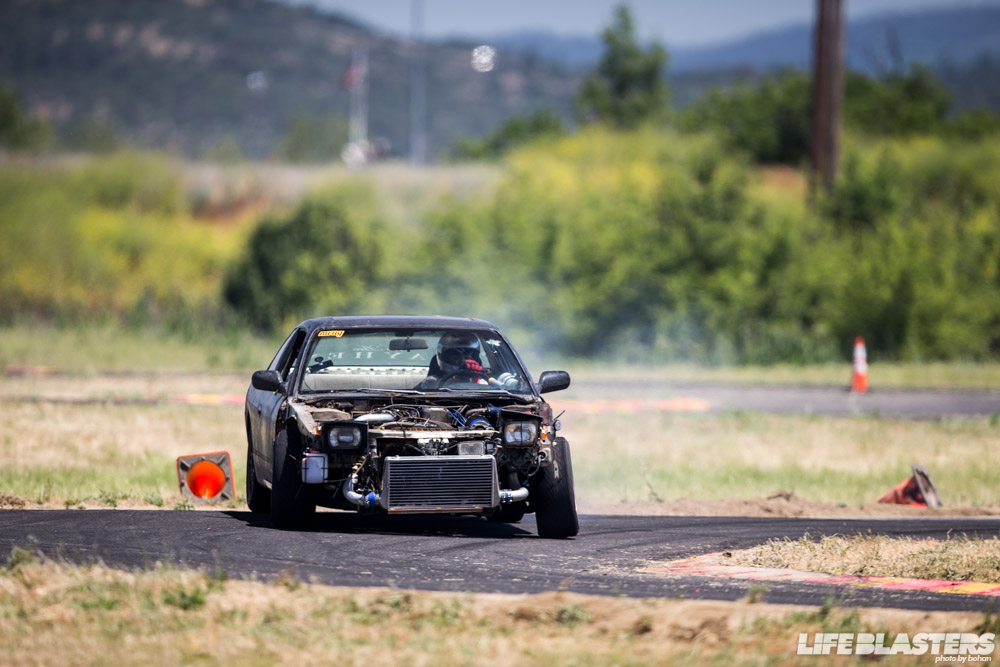 2 Bash 2 Future was definitely not a beauty contest. There were clean cars and there were dirty cars. This car was barely a car. But it was enough of a car to be awesome.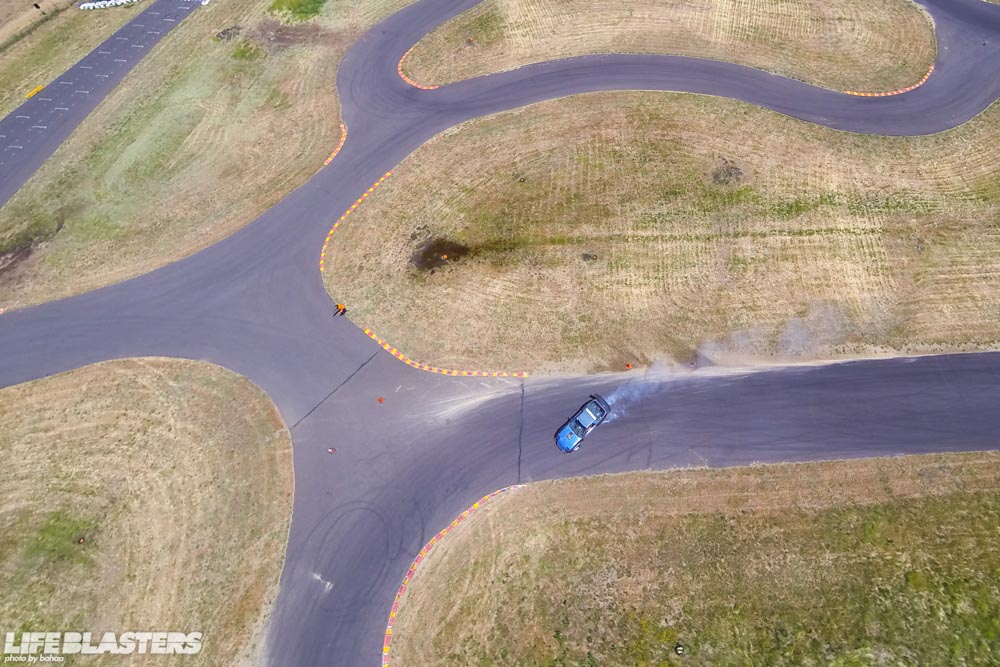 This car was almost too clean. I don't see too many one-color kitted S13's around, especially not with hoods, widebody, and wings too. There would have been fiberglass everywhere if anything happened.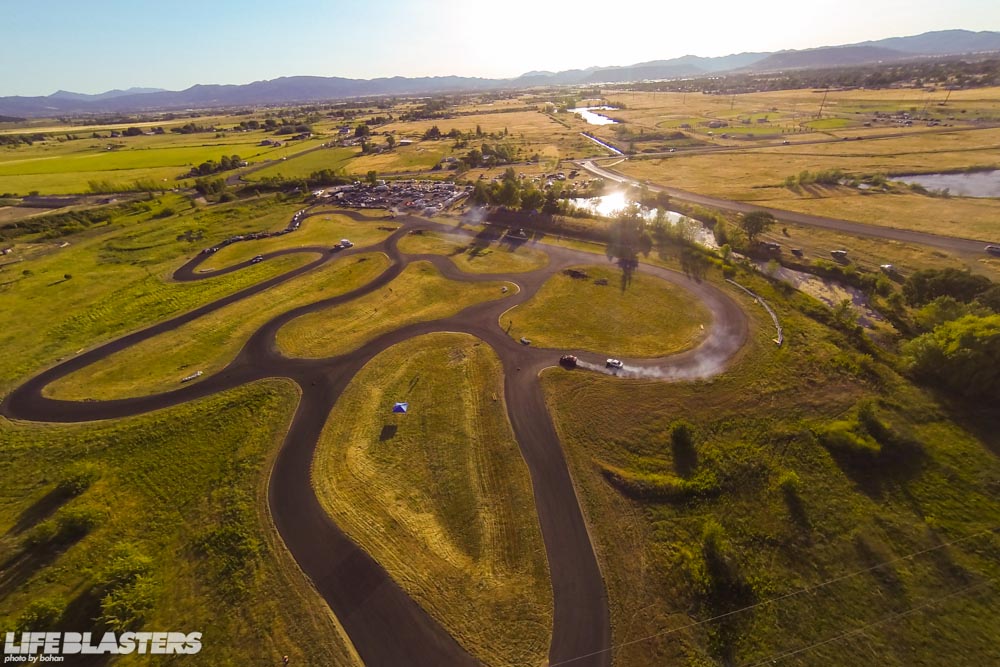 The sun started to get low and the light started to get awesome. It was almost time for team tandem!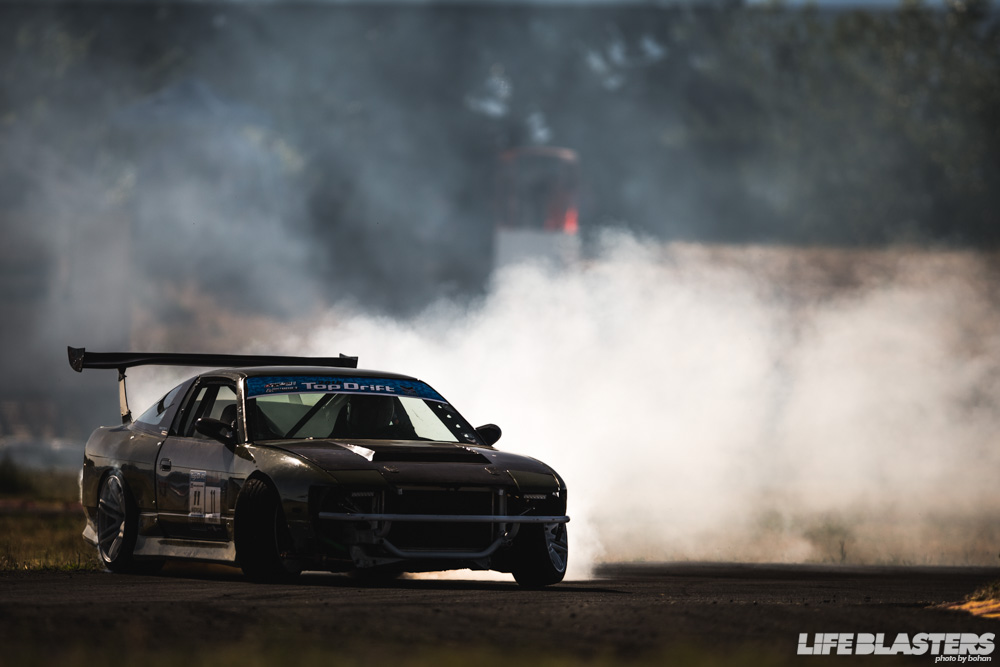 Matt Madrigali likes to blow up his bumpers first thing in the morning, before I get a chance to shoot his car.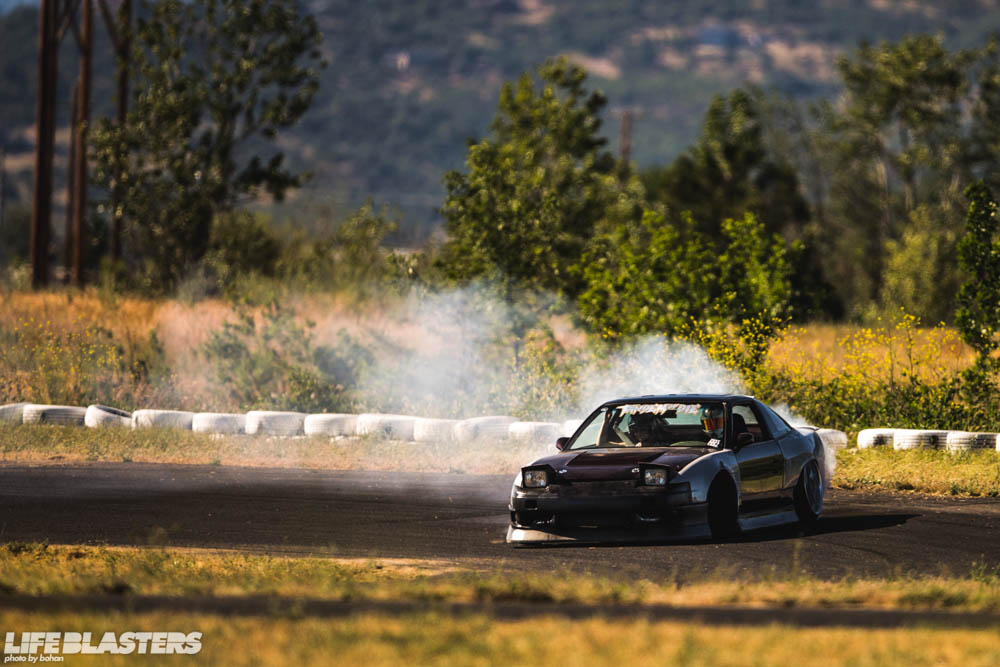 Joe broke his radiator before the day even began, so he spent a lot of his day fixing it. Then his had a boost leak or something too. Finally he got his car working properly and went out to demonstrate the team tandem course.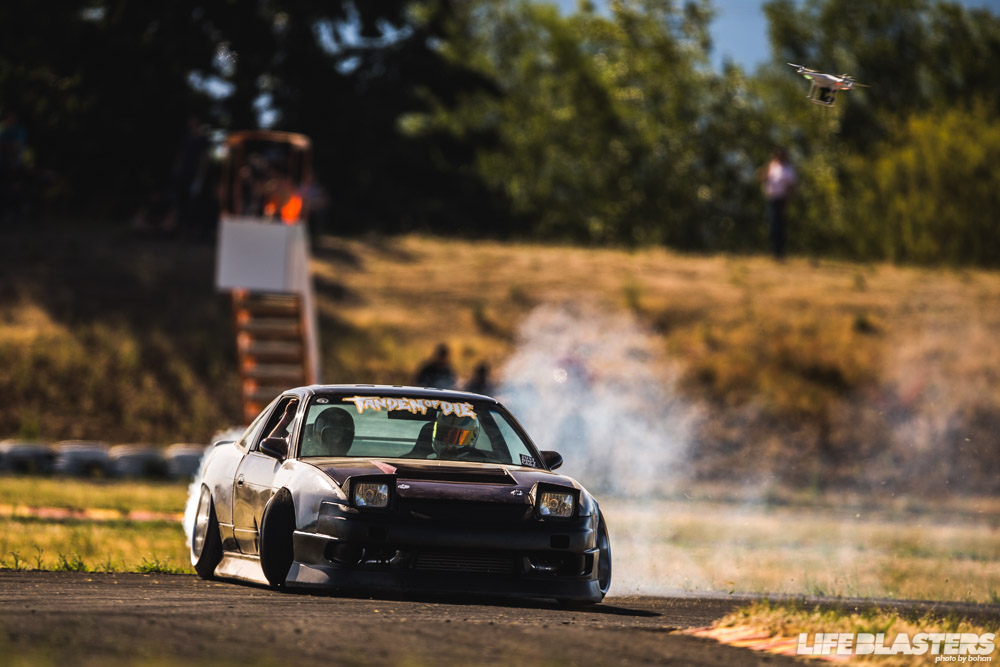 He also got chased by a drone.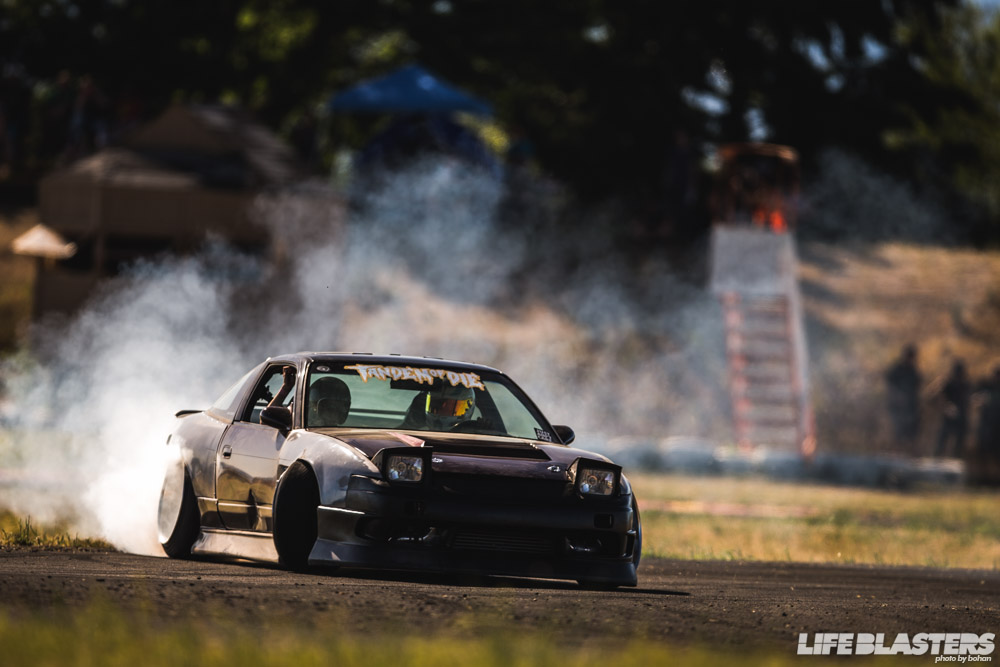 But this photo has better smoke. Deal with it.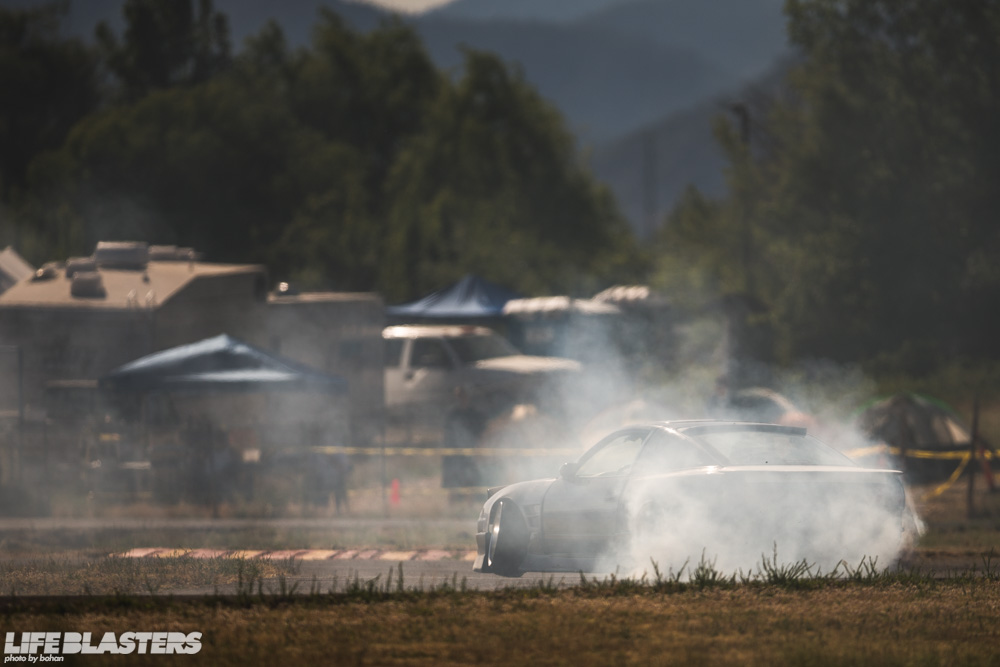 Joe took several laps, to make sure everyone got it.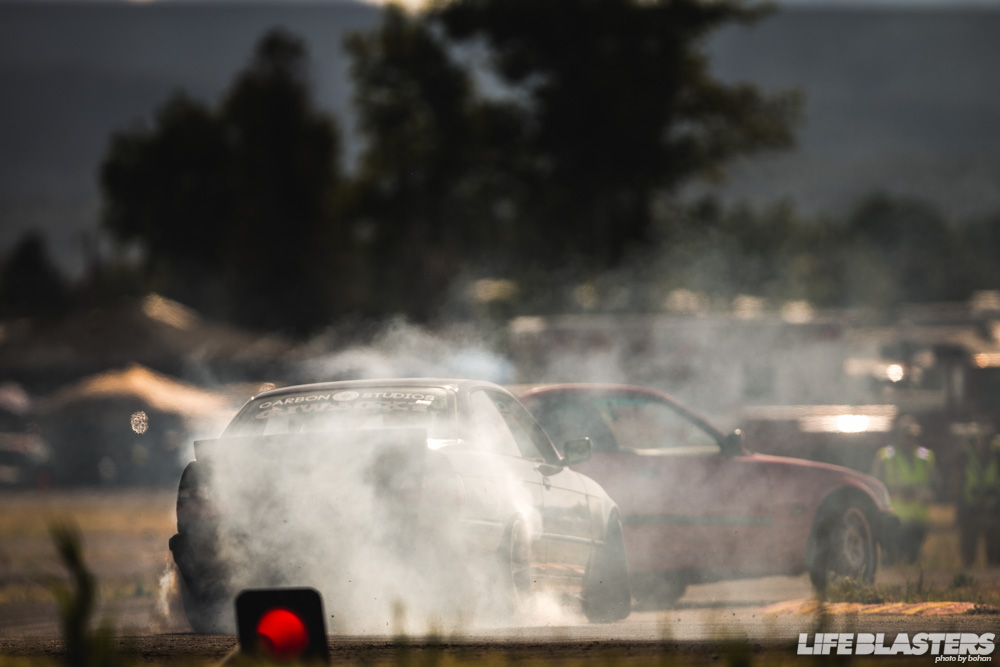 There were actually a lot of BMW's at this event. Norcal's Donovan Brockway came up too, and so did a guy with a 240 with a BMW engine. Weird swap, but why not?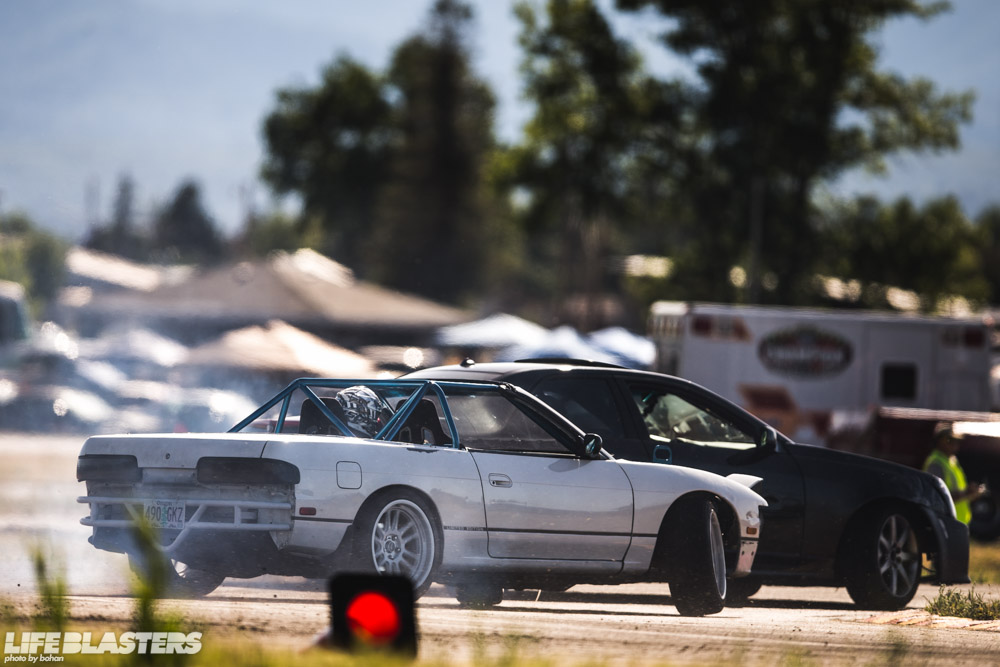 This team gets the Odd Couple award. I'm pretty sure an S13 vert can fit completely inside a Cadillac CTS.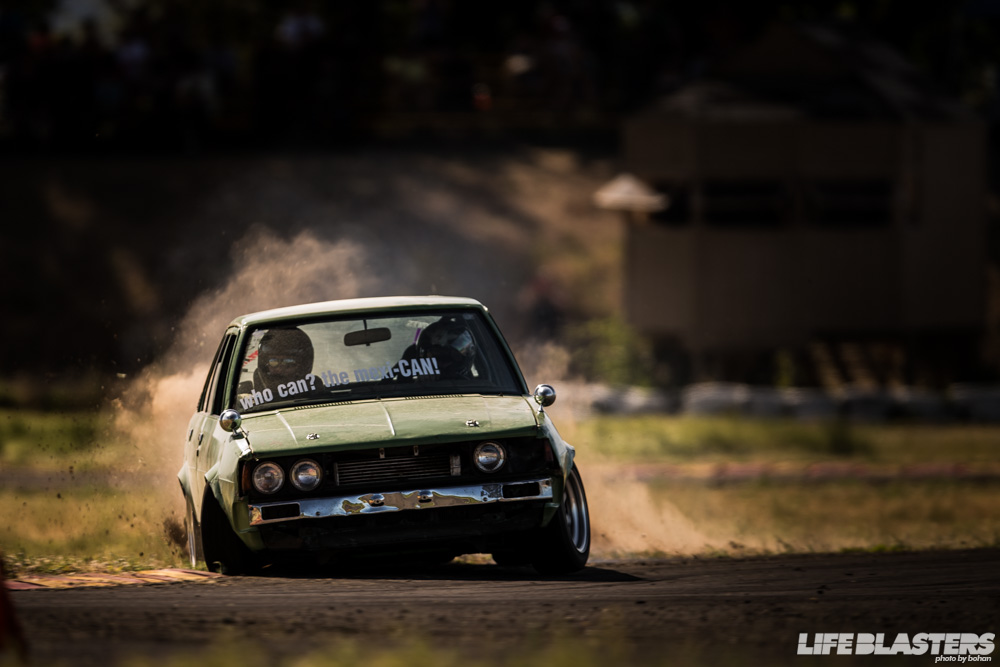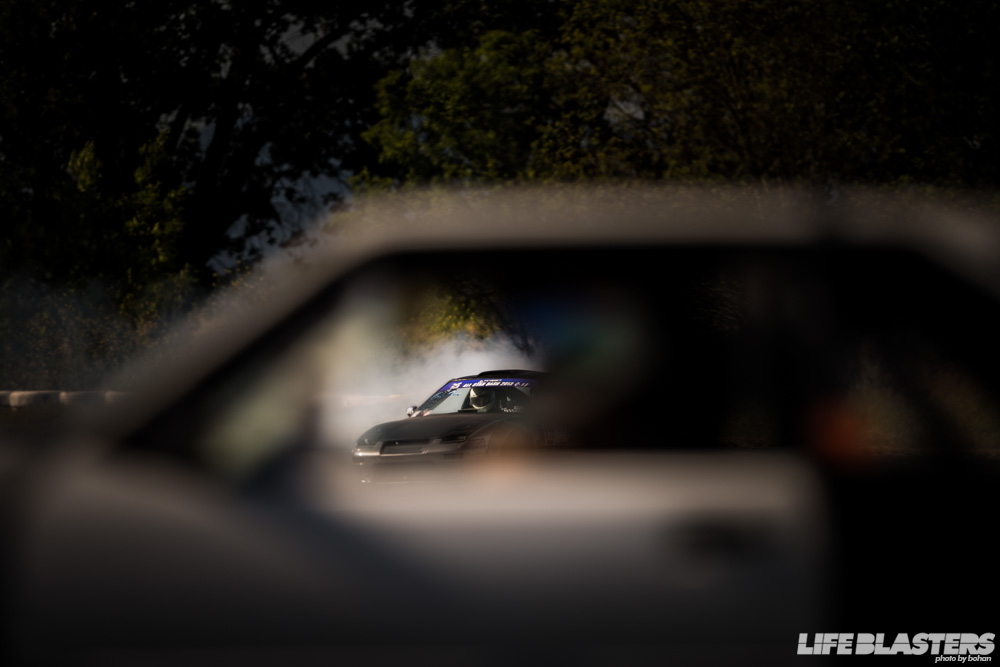 Peek-a-boo. This shot will never ever happen again.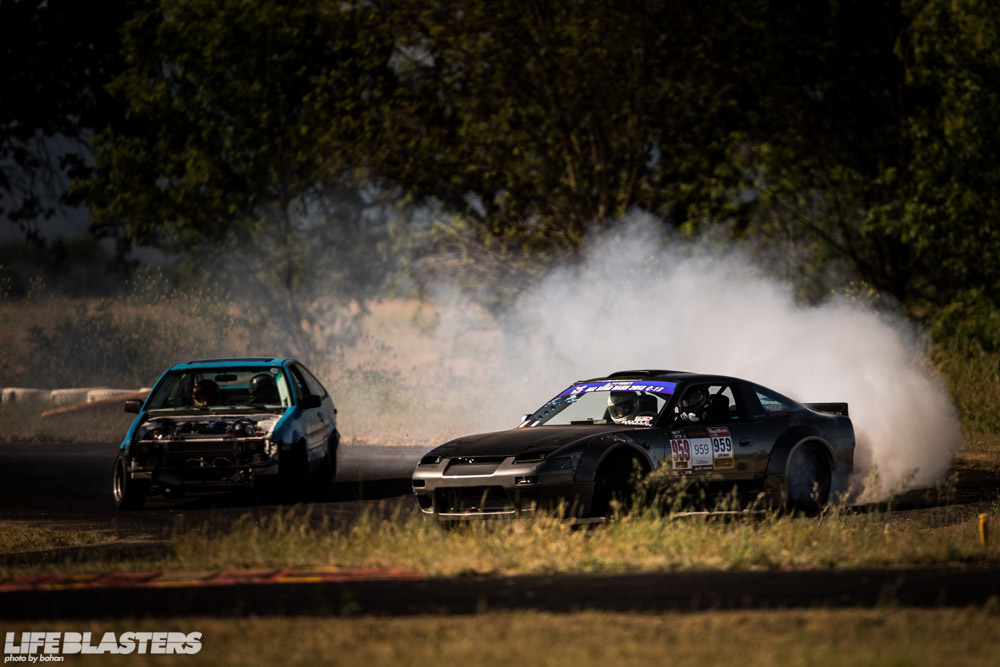 Craig Alexander joined with Matt Coffman but they didn't have much luck. This is 1/12 of a second after the previous photo.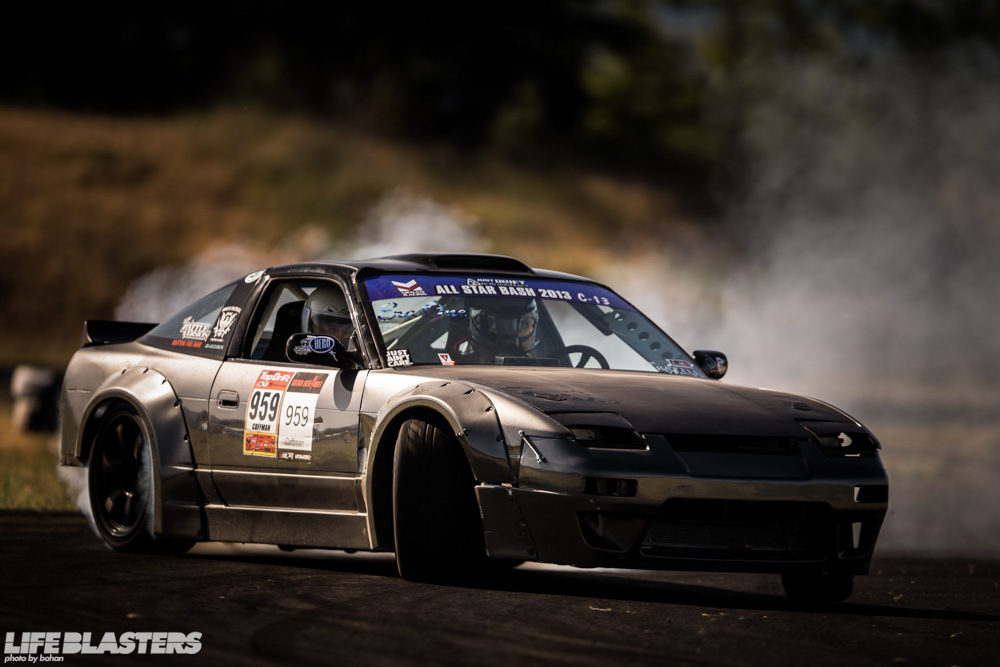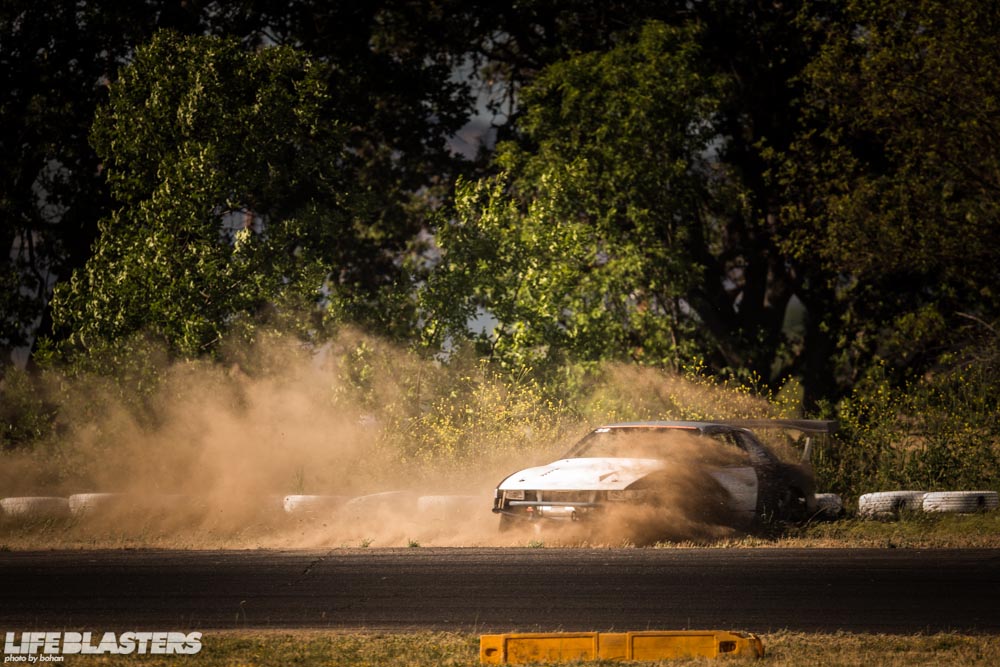 Nathan Shewchuk overshot the initiation on one run. Team tandem is definitely a lot different from just doing laps for fun!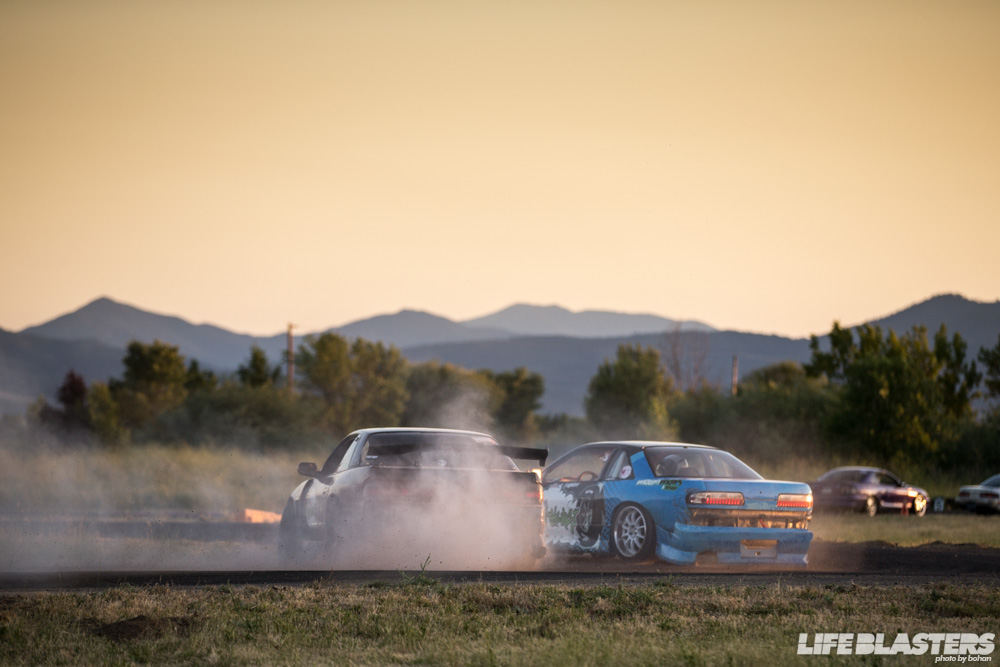 Team Burn the Most drives together a lot, and it shows.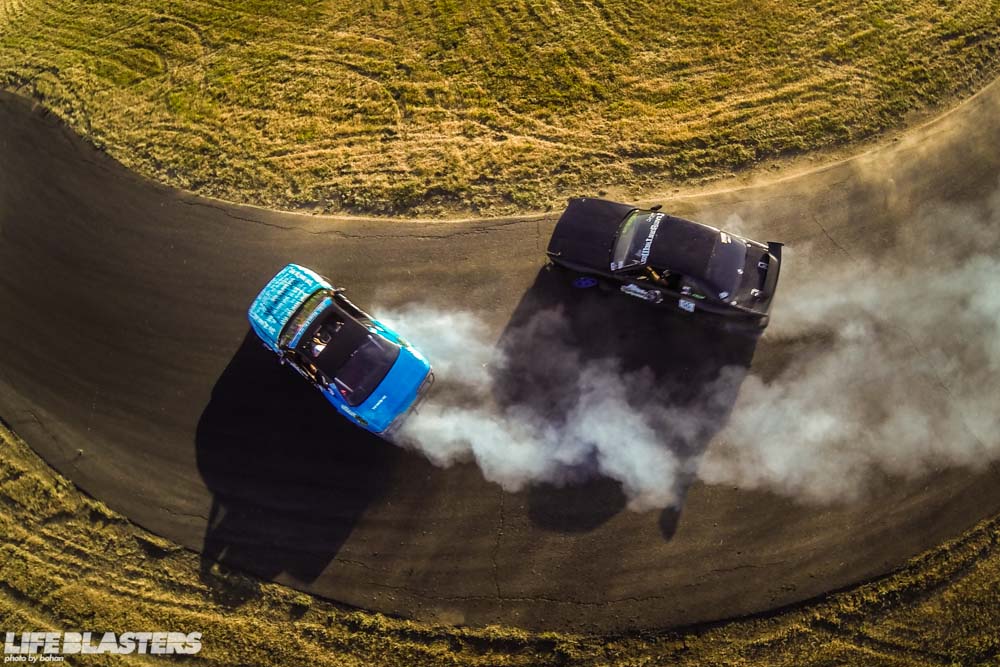 They ended up winning the team tandem competition, 200 bucks Hoonigan, some plaques, and other swag. Swag.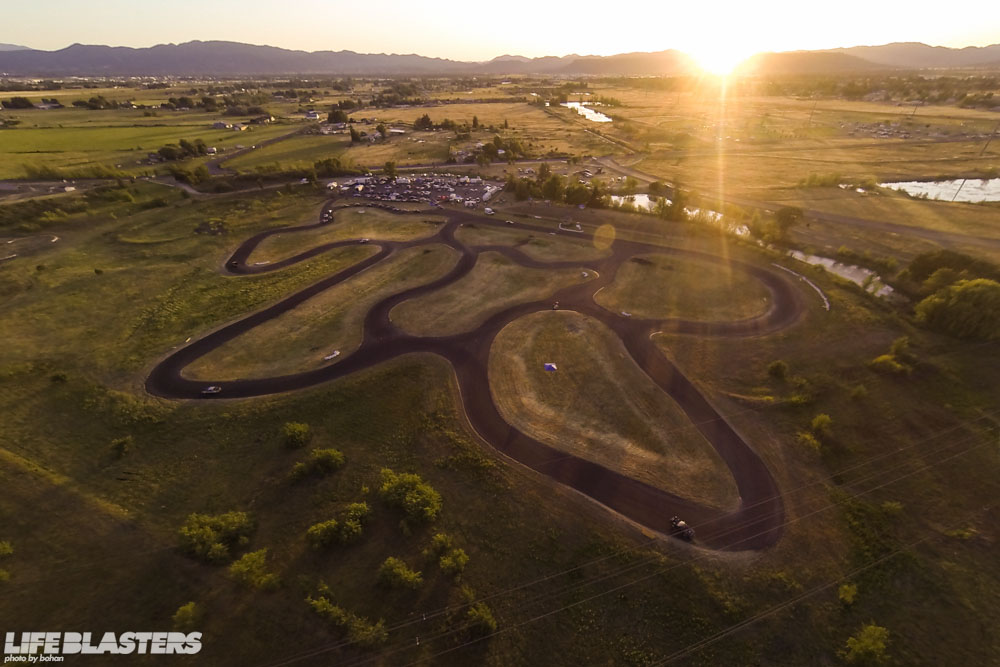 After the winners were announced, the sun was close to setting and the drivers went out for a few more runs before it got dark.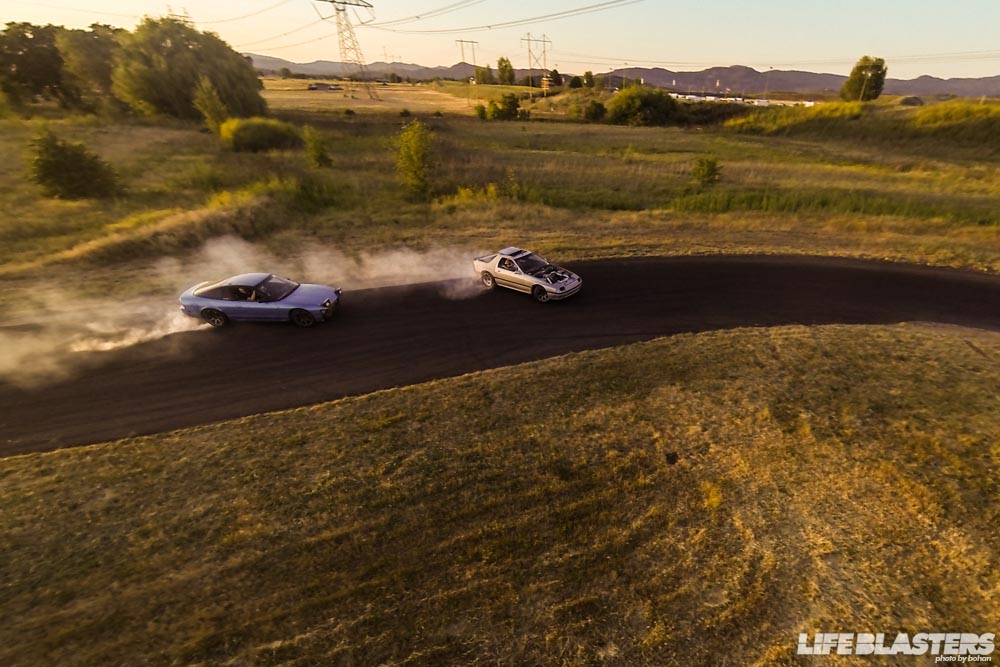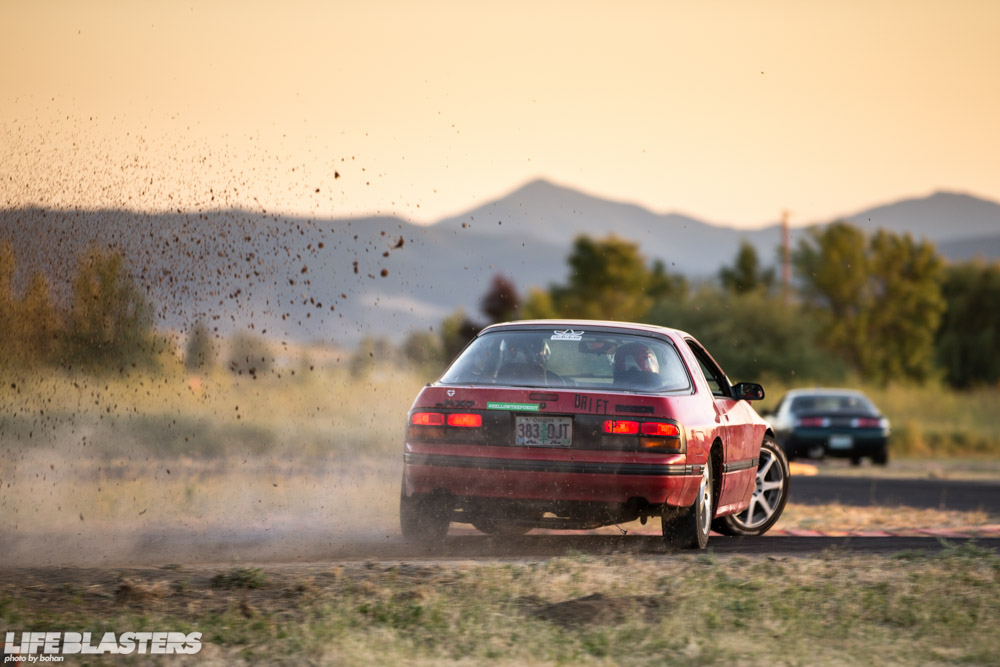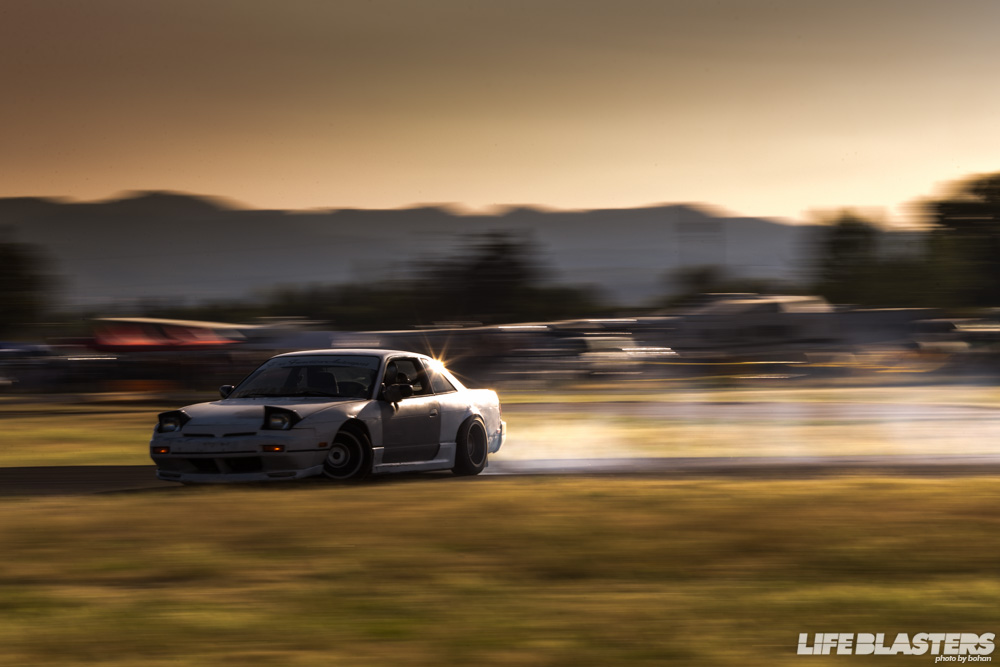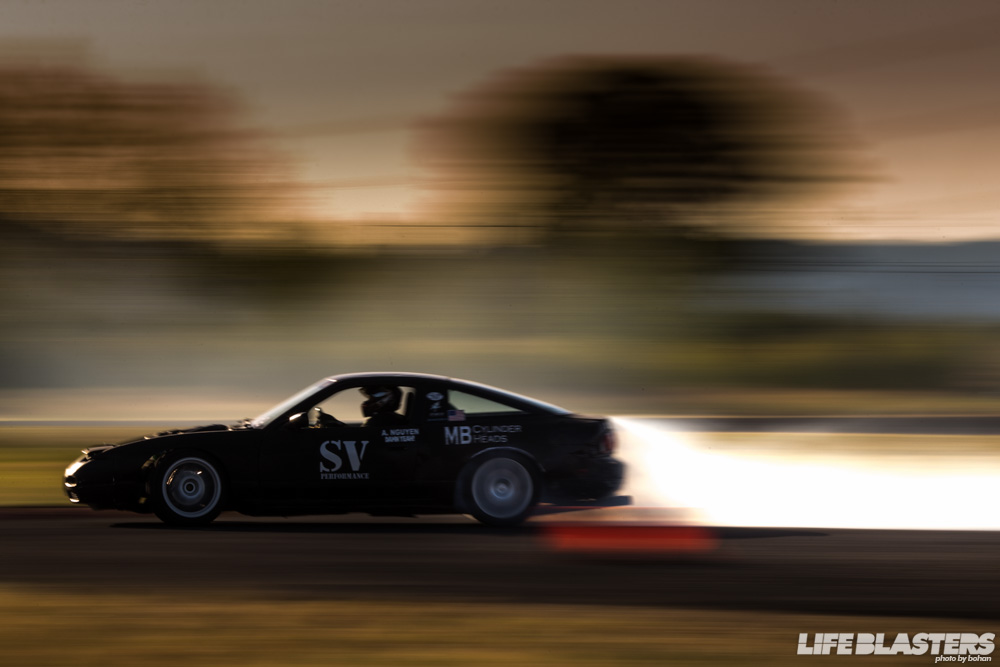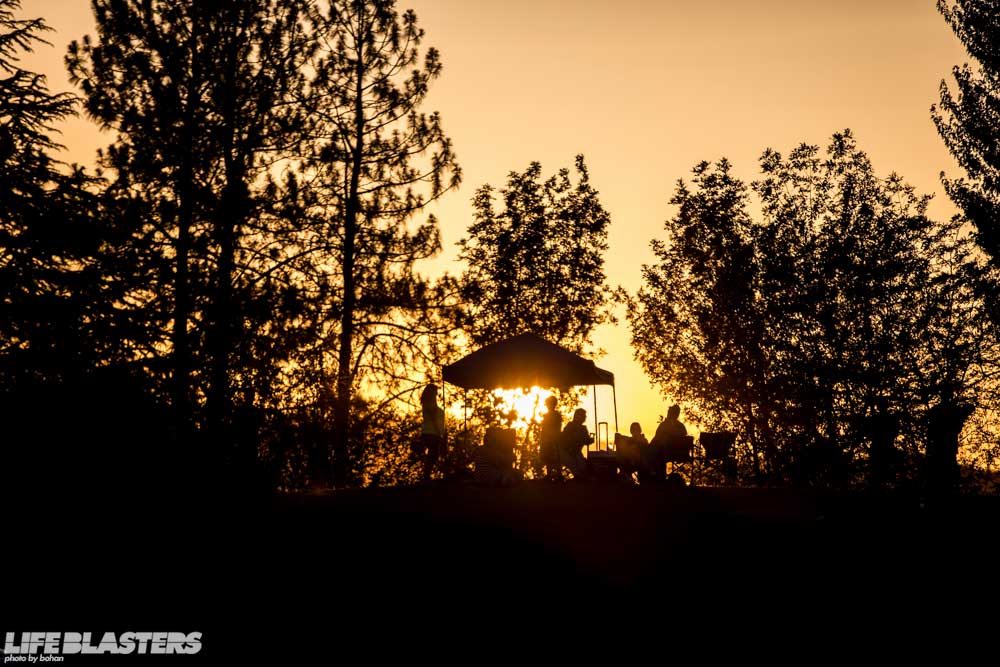 The crowd stuck around til the bitter end.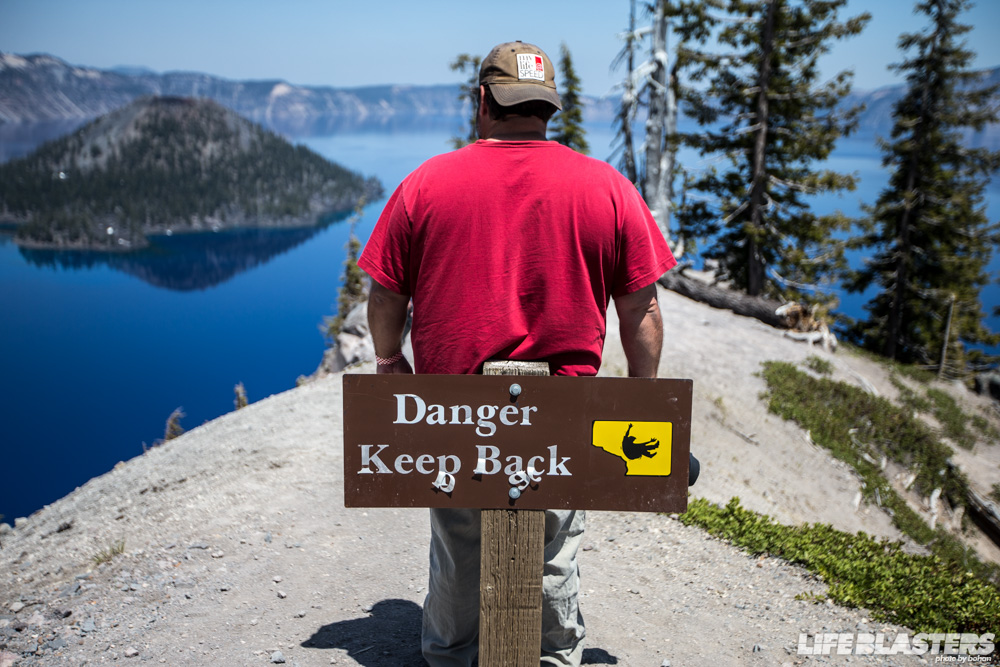 The next morning the air was pretty hazy. It looked like wildfire smoke and we couldn't even see Mt. McLaughlin. We showed up at the track and not very many people were running. Some had only intended to run on Saturday and some just weren't awake yet. We decided to go exploring until things got going. Our conversation went something like this:
Ken: "Let's go check out Rogue River. I've never seen it."
Bohan: "It's pretty close. I'm down. Wait, I think Crater Lake is close too."
Ken: "80 miles? Piece of cake."
Conklin: "I'm okay with this plan."
Ken: "I think this falls into the Life Blasting category."
Bohan: "This is the essence of Life Blasting!"
And then we went to Crater Lake.
When we got back, Joe's car was all smashed up, courtesy of Cole Chalmers. Joe had wanted me to shoot this pre-planned crash from the air, but we didn't actually tell anyone we'd gone to Crater Lake…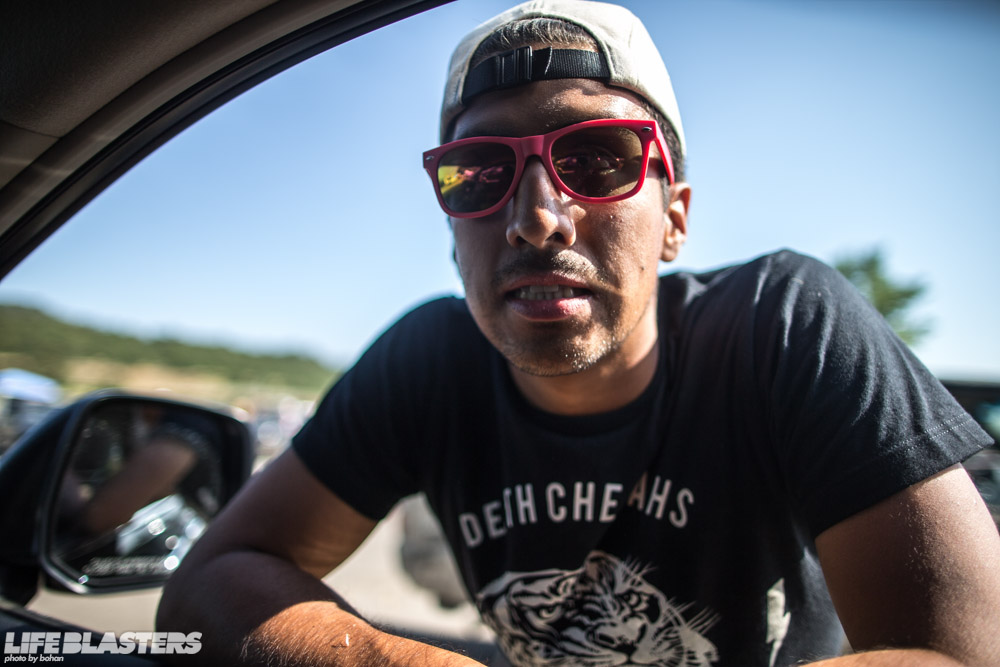 Joe wasn't mad though. He was happy we came and was sad we were leaving. Until next time!



.:Bohan
email: bohan@lifeblasters.com
instagram: @lifeblasters, @andrew_bohan