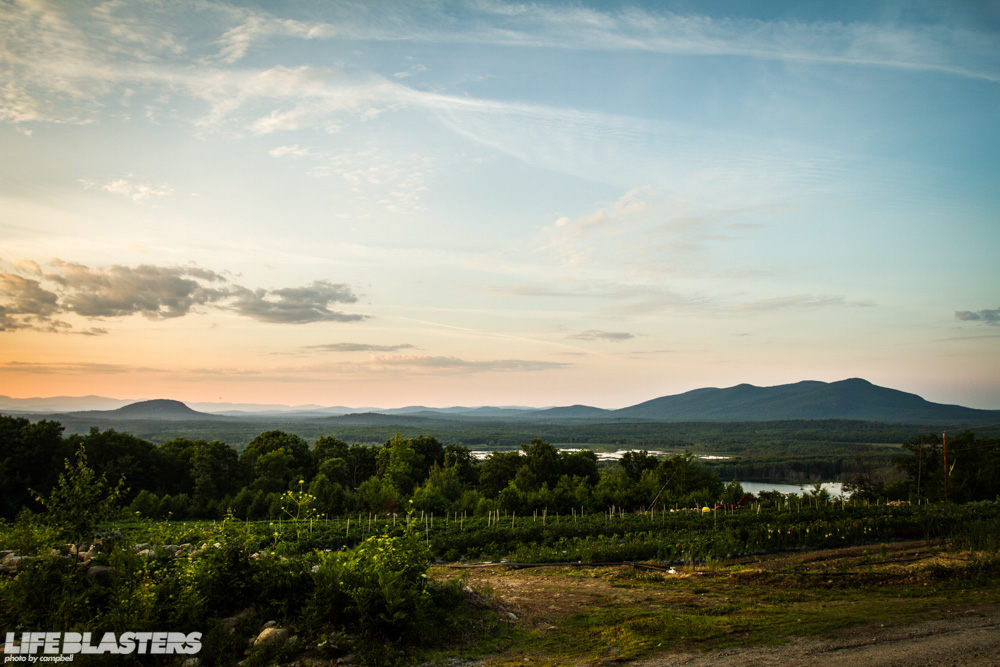 What do you do when you live on Long Island in New York and there's really no good racing? You drive for hours to get off the island and then you pick a direction.  This time around, it was Mt. Washington Auto Road for the "Climb to the Clouds" uphill race!  Let's start by heading up to Brownfield, Maine.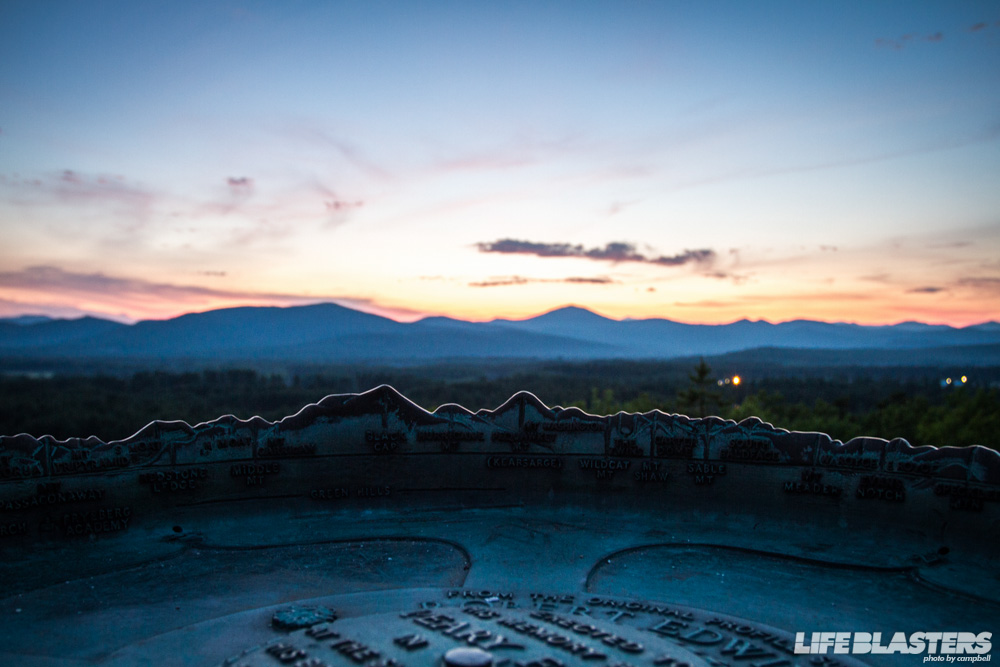 While in Maine, I had to go and check out the Jockey Cap Trail in Fryeburg.  As it turns out, this is actually kind of a little unknown climbing spot.  Had I known, I would have brought my climbing shoes.  600ft of elevation later, you'll find yourself on the top of Jockey Cap Rock, which is also where you'll find this monument that honors Admiral Robert E. Peary.  In 1909, Peary was the first explorer to reach the North Pole.  It's kind of a neat monument since you can also use it to find the names of the surrounding mountains.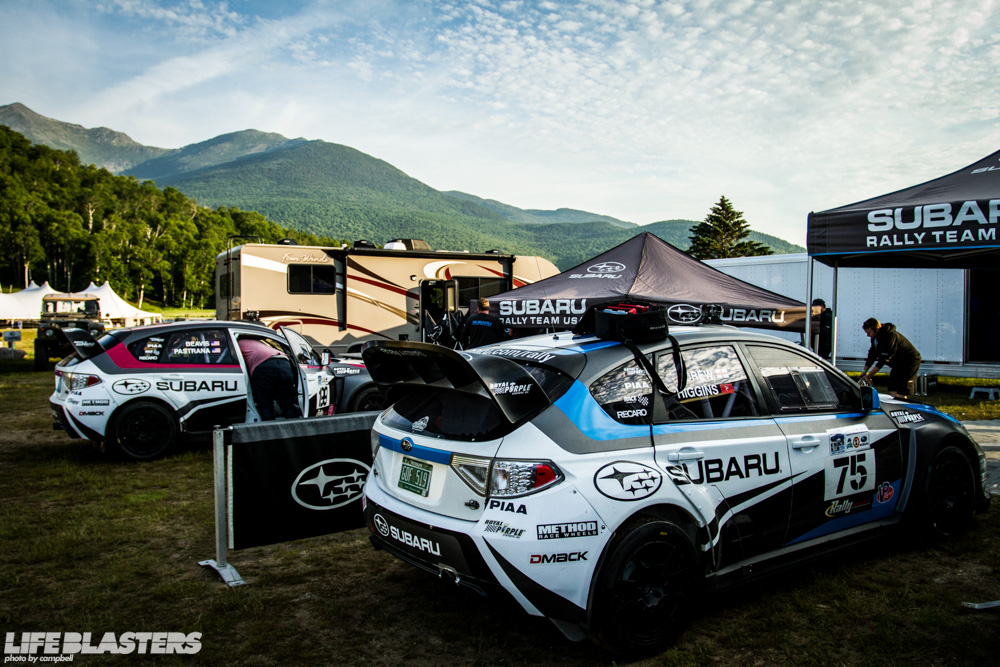 Onto the Climb to the Clouds.  Now if you don't buy your shuttle tickets on their site, then it's limited sales on-site, on race day.  So naturally I got to the base of Mt. Washington at about 6 a.m. and bought the last morning ticket for the "Signal Corps" spectator area.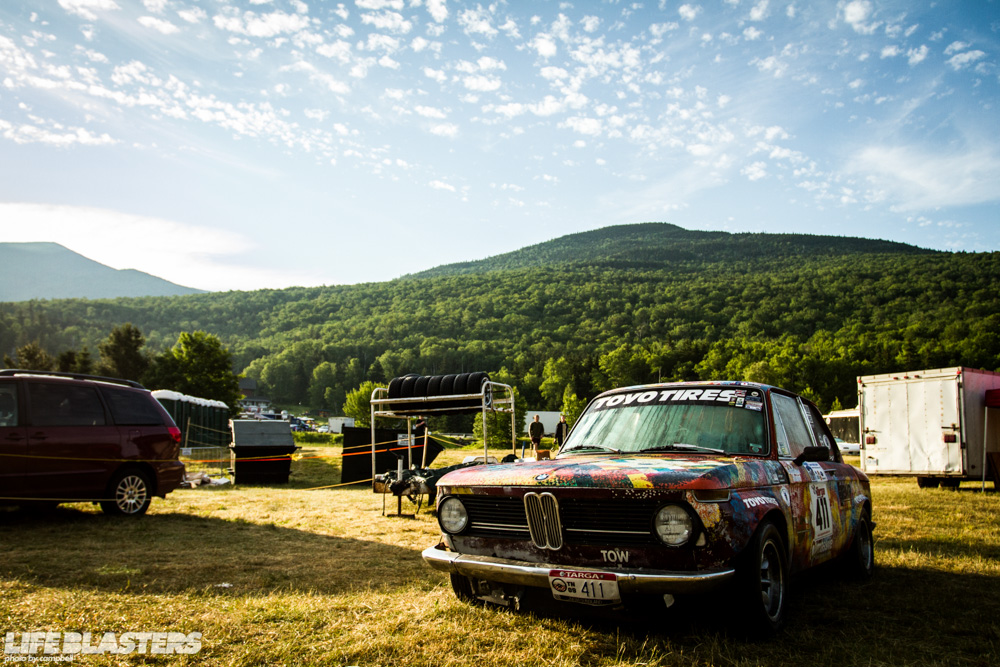 I thought I might as well get a couple shots in the service area before my shuttle left.  Because if you miss that shuttle you're out $40.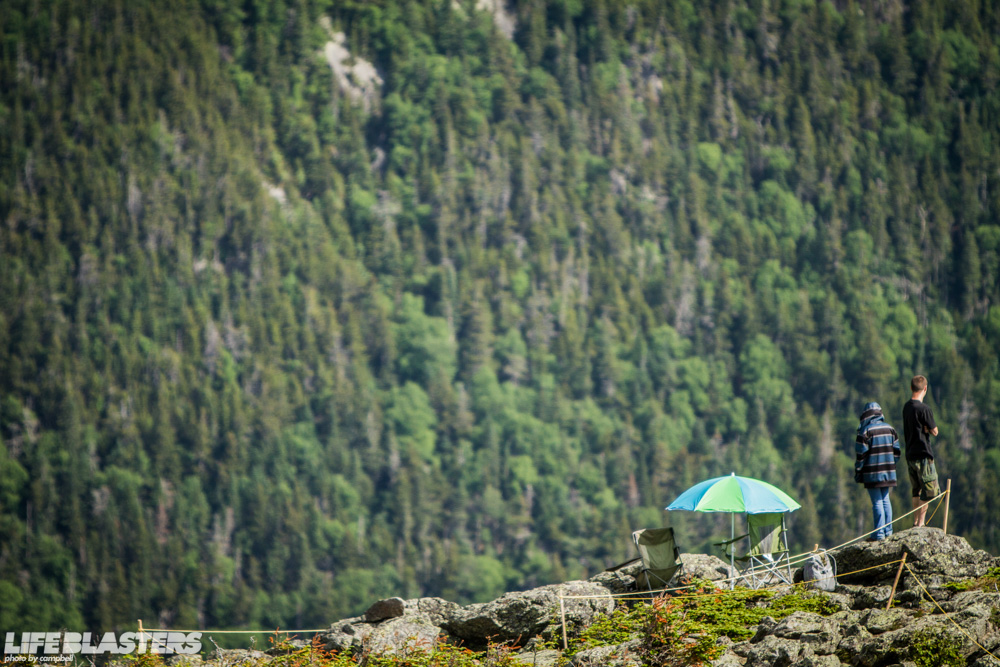 About four miles into the 7.6 mile run and 4,000ft of elevation later, we arrived at the Signal Corps corner.  Everyone scrambled about to find their spots while staying on the inside of the ropes.  Normally ropes are put up to protect spectators from competitors.  But at Mt. Washington, they're put up to protect some delicate, and some rare, vegetation.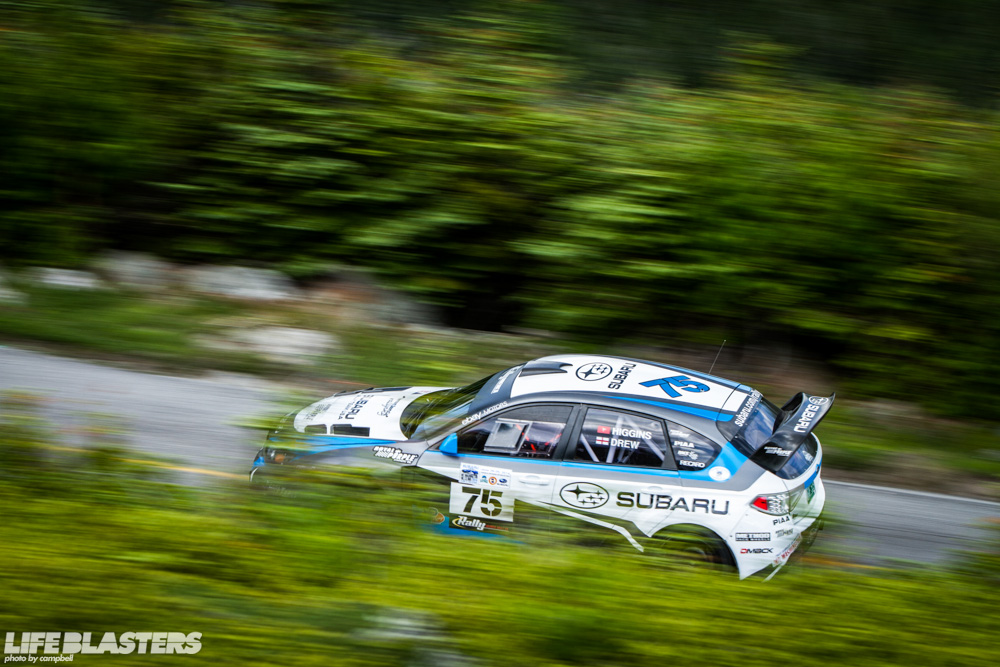 As one would figure, David Higgins and co-driver Craig Drew made it too.  Not only to collect Rally America points, as this year's Climb to the Clouds is part of the Rally America Series, but they were also here to defend the hill climb record of 6:11.54, only to beat it again!  This time they came in at 6:09.09!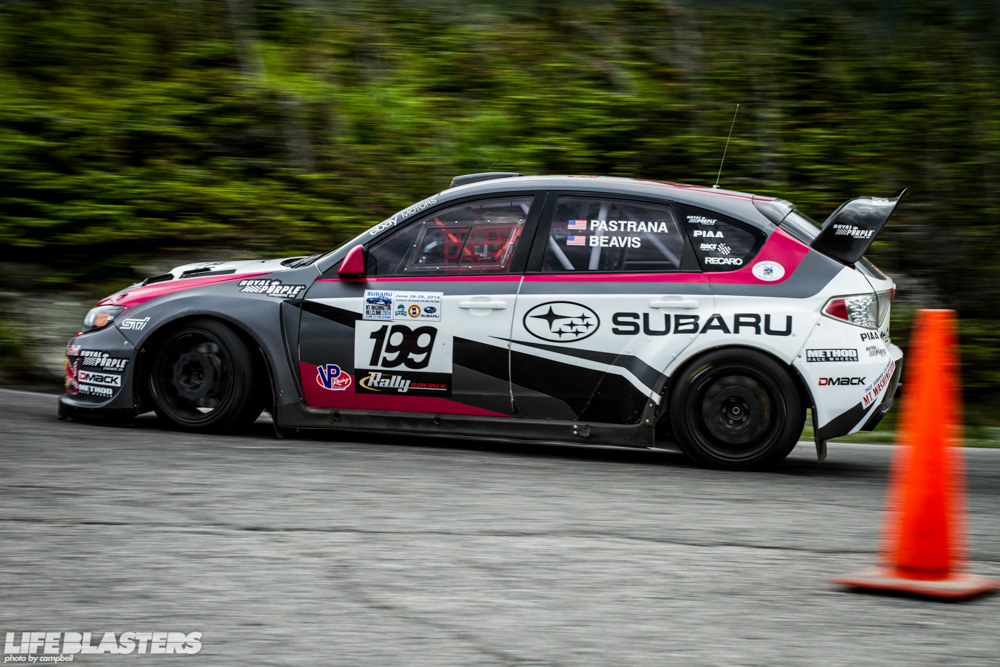 Naturally Travis Pastrana and co-driver, Chrissie Beavis, were running on Higgins and Drew's heels, but just couldn't take on their record breaking speed.  Keeping within that record pace, they did their best coming in at 6:12.29.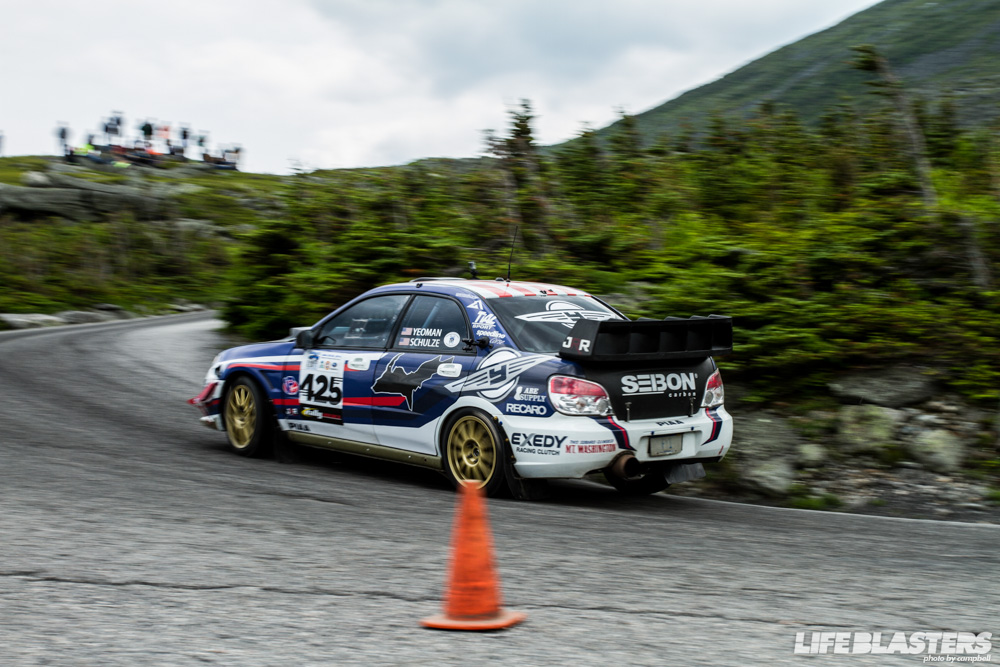 Having lived in Michigan for a couple years, I have brought a little MI pride back to NY with me, so I can't help but cheer on Michgan natives Adam Yeoman and Jordan Schulze.  They started this year with a great pace.  Yes, they did try very hard to hug a tree at STPR, but they were able to make it to Mt. Washington and pull in a 3rd place finish in Rally AWD Class with a time of 6:54.70.  Great work, Yeoman and Schulze.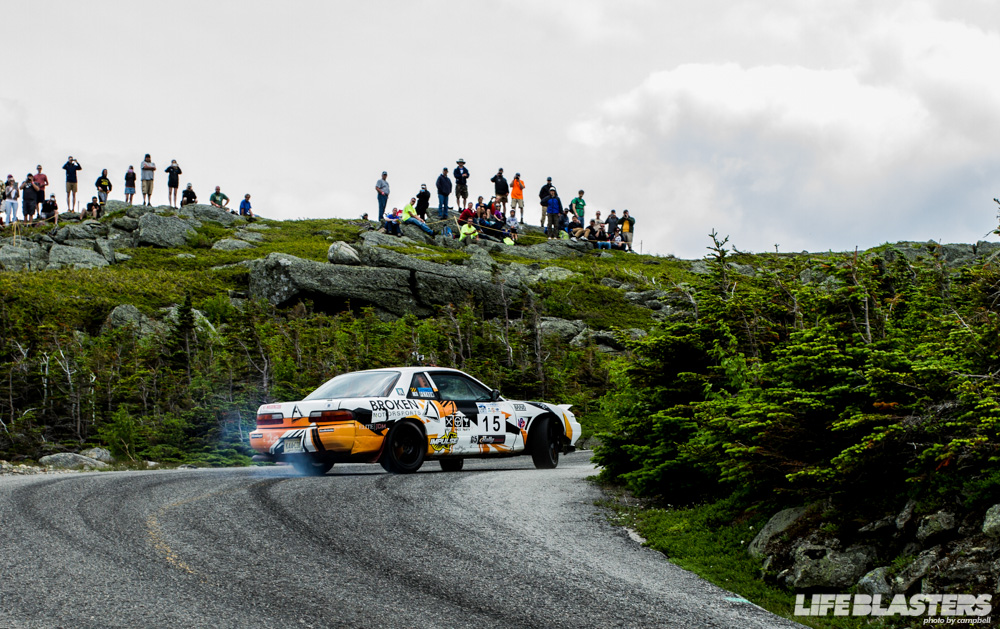 Another must-mention rally car out there was the Broken Motorsports Nissan 240SX, piloted by driver Bill Petrow, co-driven by Ryan Symancek.  These guys decided to just go ahead and take the record for the Rally Two Wheel Drive class, coming in at 7:09.95.  Google them and you'll find their video of them driving the gravel section right at where it drops right off.  It was a much deserved win if you ask me.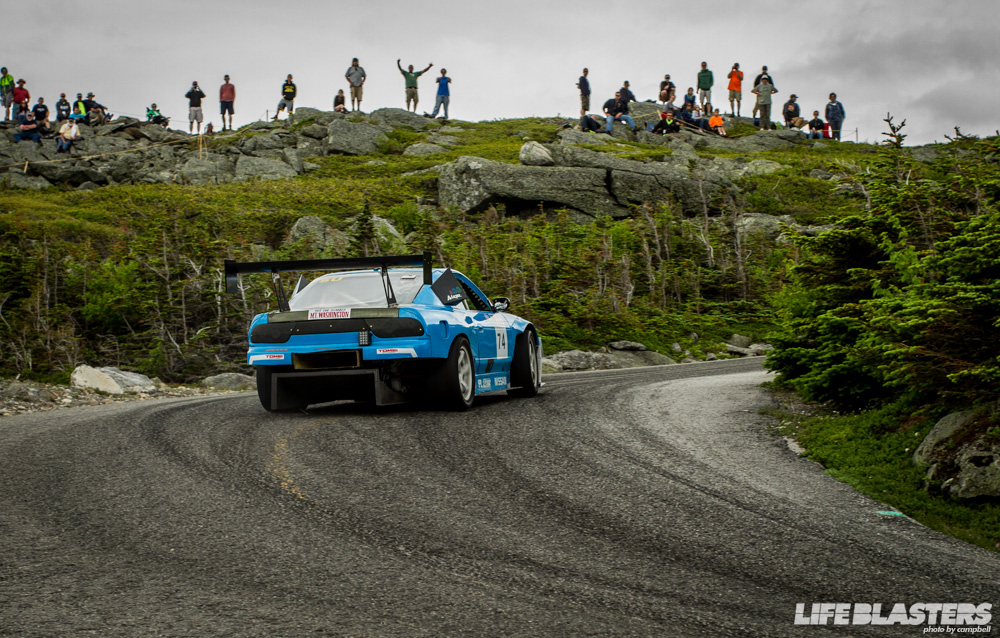 Now, this is my first hill climb so there was a hand full of cars I didn't expect to see.  For example there was this Hillclimb 1 class Nissan 240SX driven by Bill Washburn.  Heading straight on, I didn't even realize it was a 240, till it turned and drove off and I noticed those tail lights.  Time to the top: 6:55.89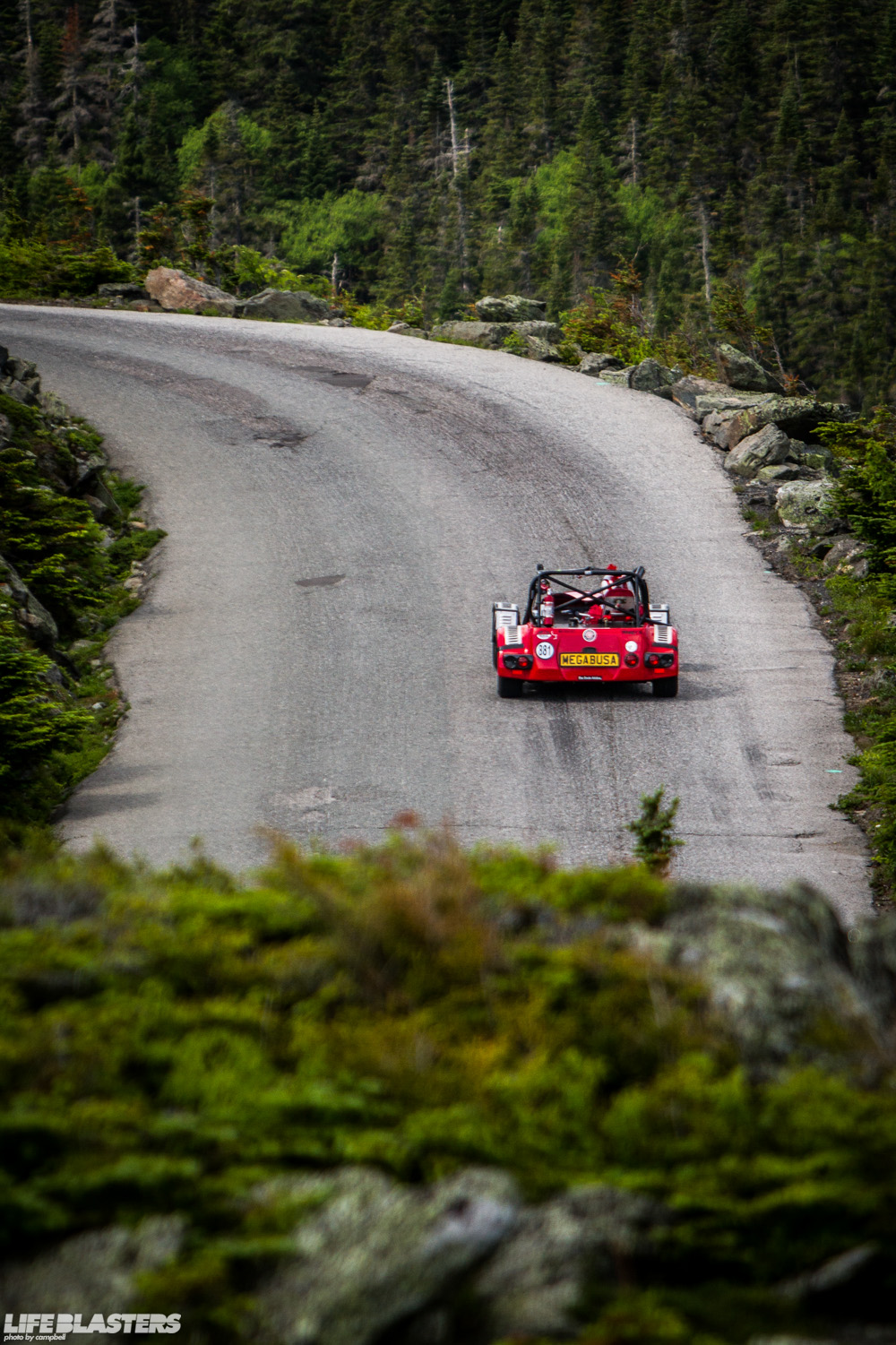 Then you have gems like Ted Theodore's red Westfield Megabusa.  And if you couldn't tell, that is a mohawk on Ted's helmet.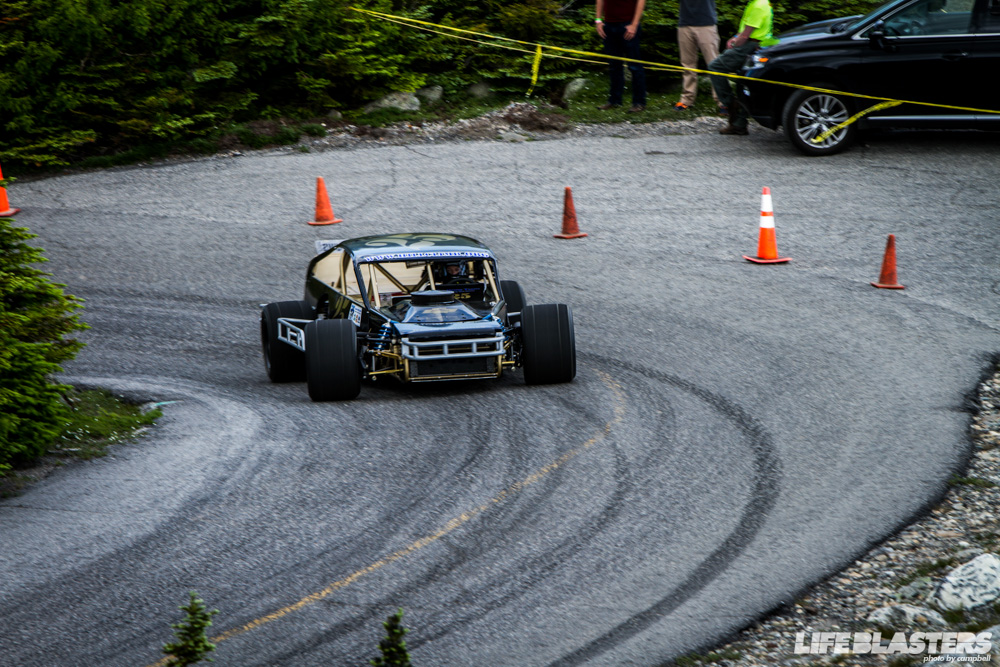 There was even competitors in vehicles like Troyer Modified racecars!  I have never seen a car like this in person, but I will say, that I definitely wouldn't mind driving one.  It's basically a stock car with less body.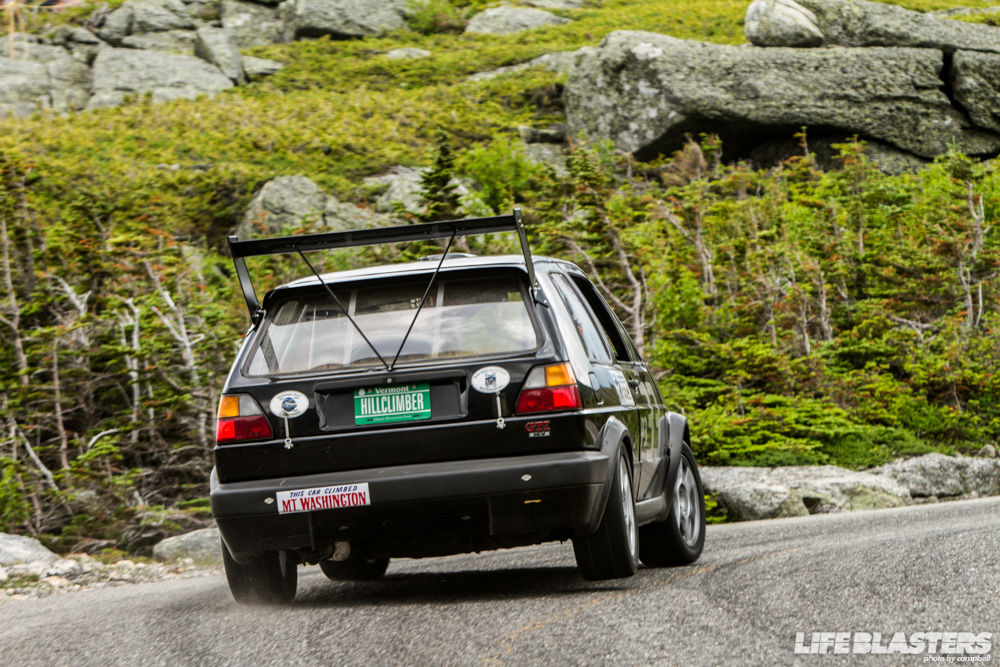 And of course there's the always three wheeling Volkswagen guys out there.  I don't think there was a single VW that didn't corner on three wheels at some point throughout the entire race.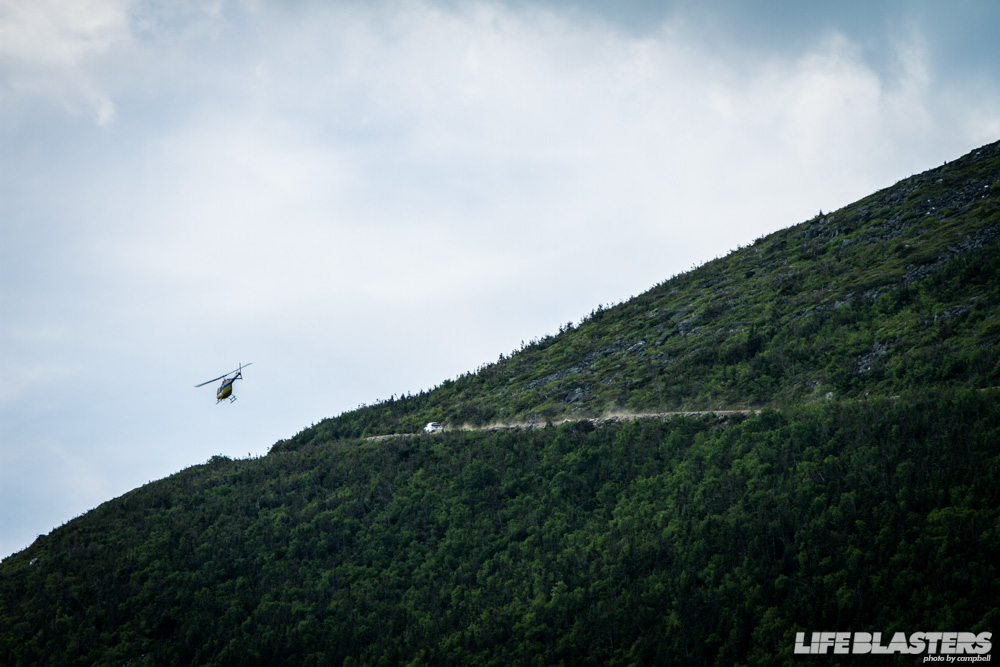 What a great way to beat your own record.  Blasting uphill in the final turns, while being chased by a helicopter.  Granted, I'm sure they're so focused they didn't even notice it was right there.  Now that the race was over, it was my turn to head up to the top.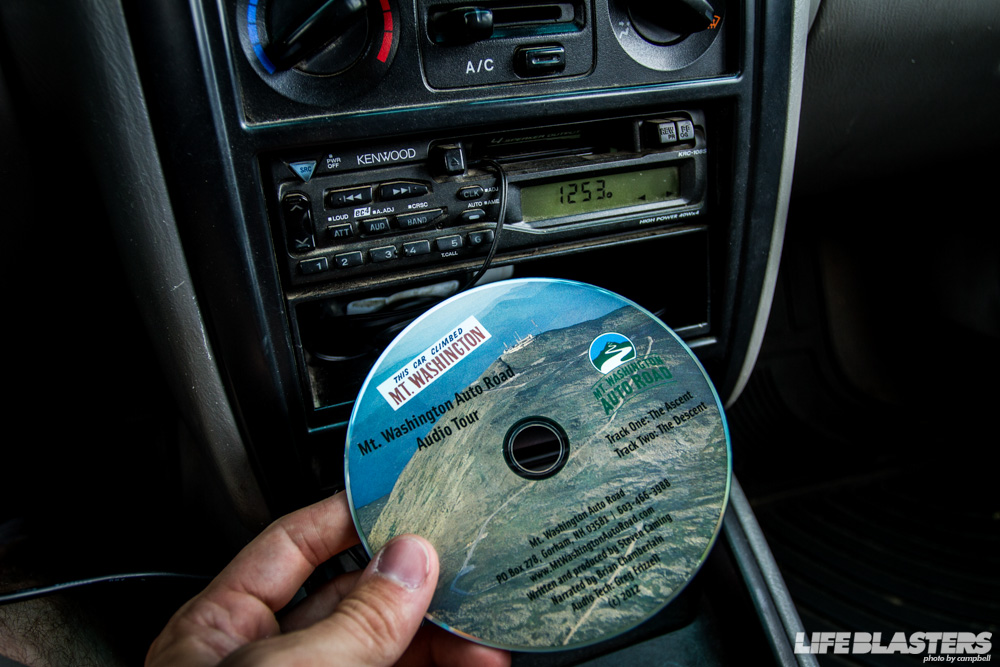 When you first drive up and pay your $25, you get a pamphlet, a coupon, a bumper sticker and you get an audio tour CD that you can listen to on your way up.  It's too bad this is 2014 and I'm still running a tape deck…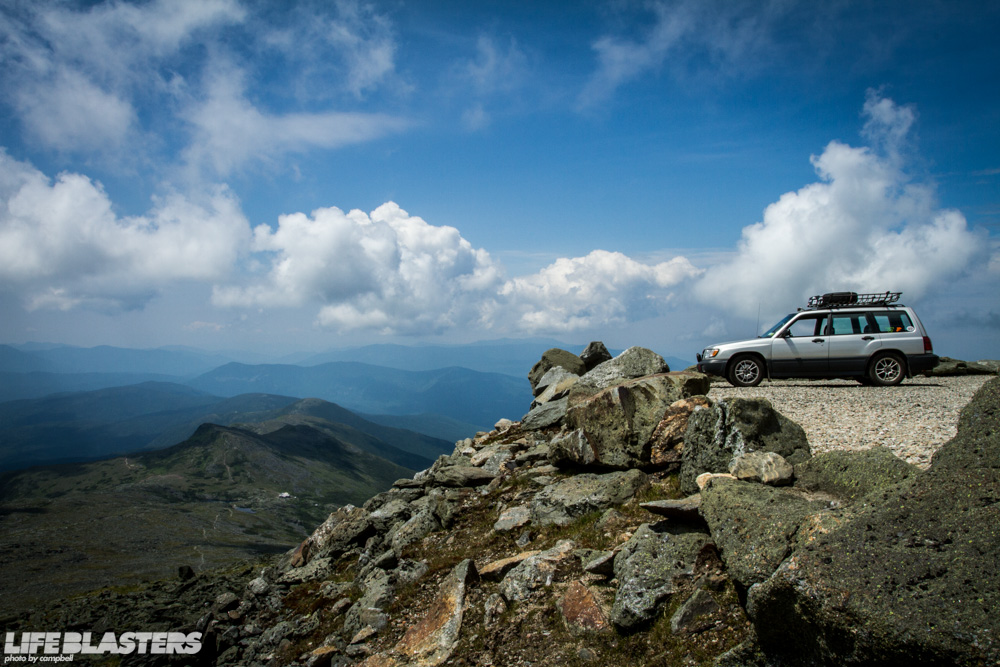 At 6,288 feet, Mt. Washington is the highest point in the Northeast.  For years the weather observatory on the summit held the record for highest wind speed on Earth, at 231mph which was set back in April of 1934.  It may no longer hold the record, but the mountain is still well known for it's severe weather.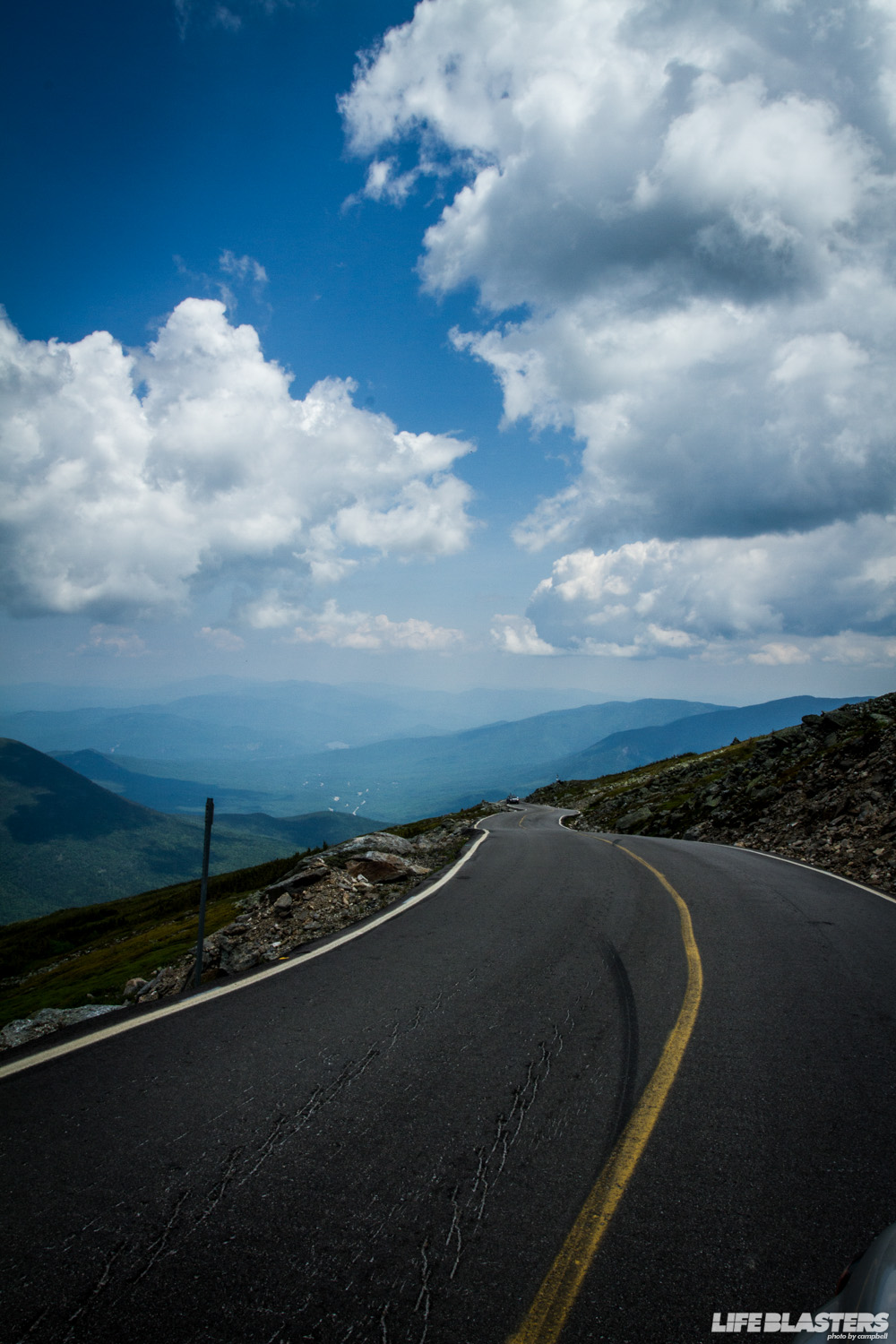 They say 1st and 2nd gear up and down the mountain.  And there's plenty of places off the side of the road to stop and take breaks.  I quickly learned that it was mainly for you to stop and let your brakes take breaks and cool down.  Almost eight miles of downhill is a lot of stress and work on everyday cars.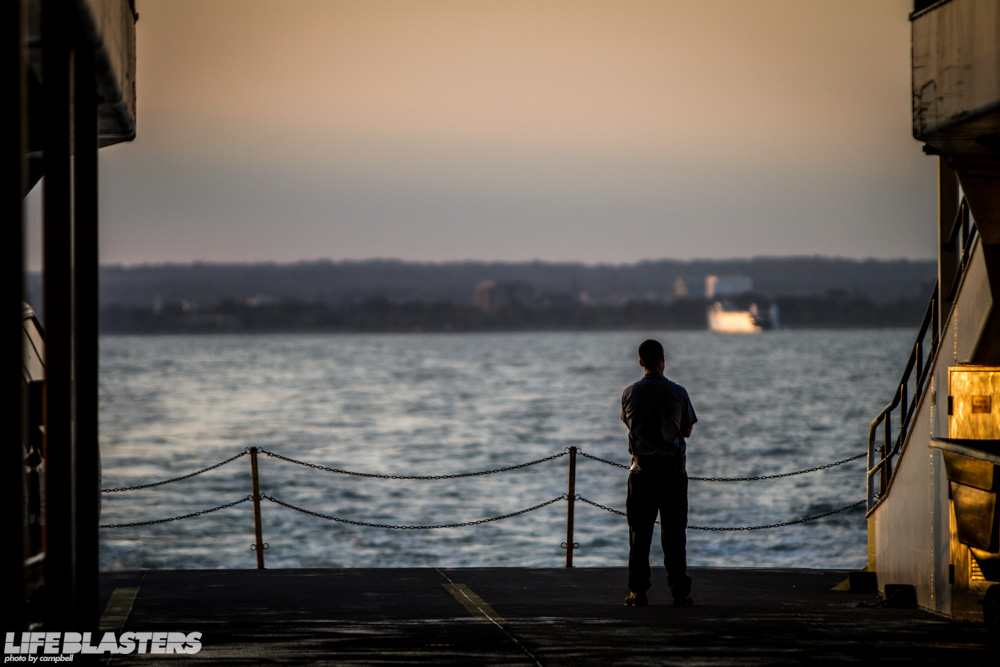 The only good thing about having to drive back to Long Island, is that sometimes you're close enough to Bridgeport, Connecticut, that you can just take the ferry across Long Island Sound and avoid driving through NYC and having to cross bridges.  Who wouldn't rather park their car and hang on a boat for about 45 mintues?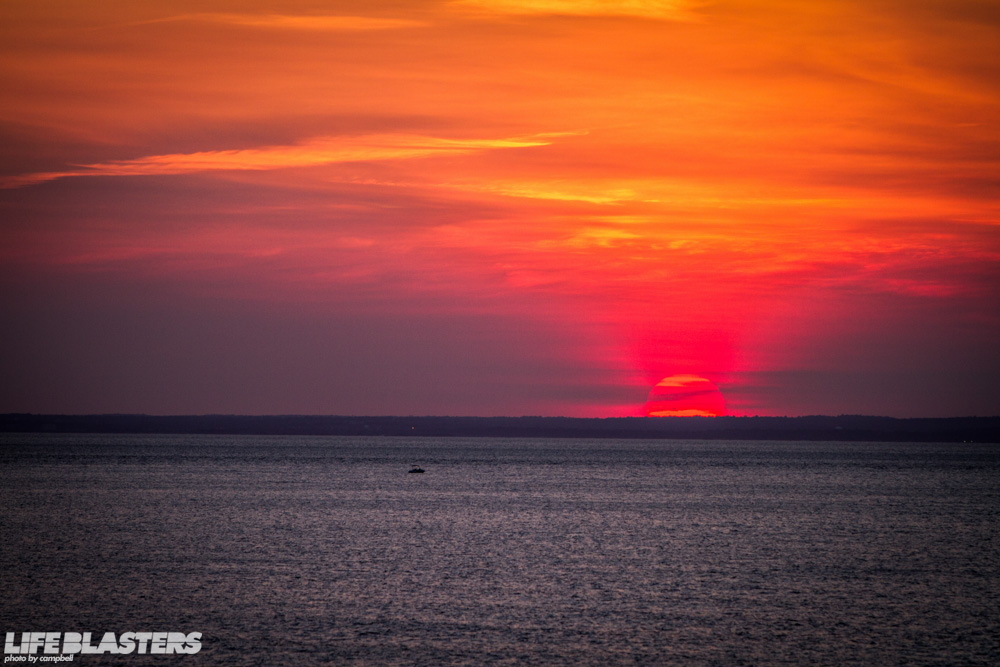 The other plus side of taking a ferry… it's a lot easier, as a photographer, to be able to continue shooting for a while and not have to worry about paying attention to the road.  Sometimes you miss sunsets when you're on the highway.
-Matt Campbell