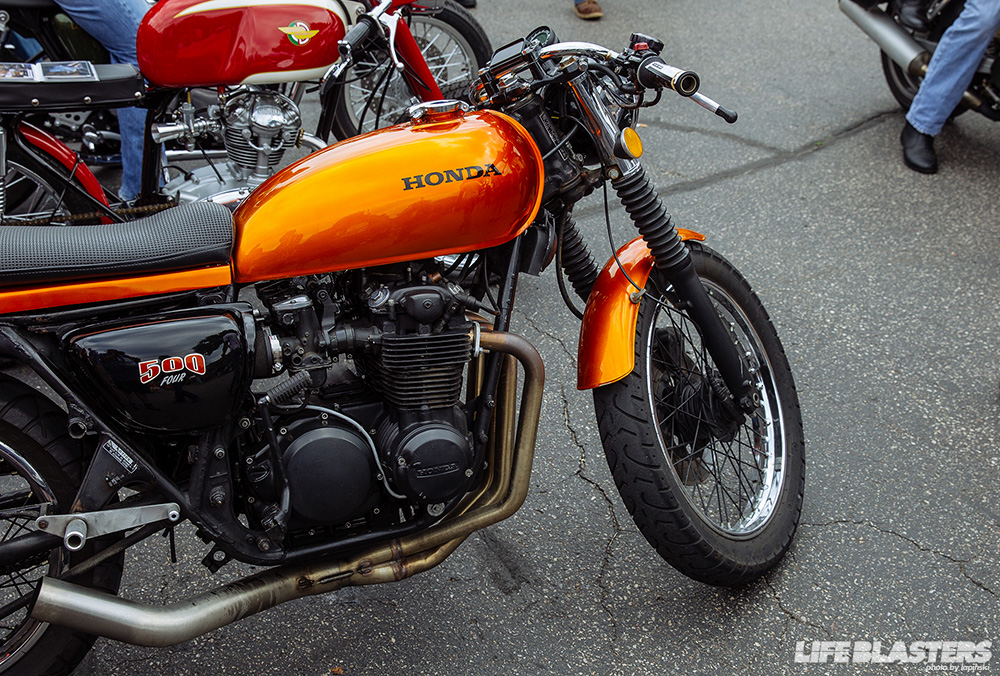 Motorcycles were never really something I was into until a couple years ago. Many factors have contributed to my liking of them, whether it was growing older or just wanting to branch out to something different from cars; while my knowledge of them is still in its infancy I'm glad I've gained an interest in them.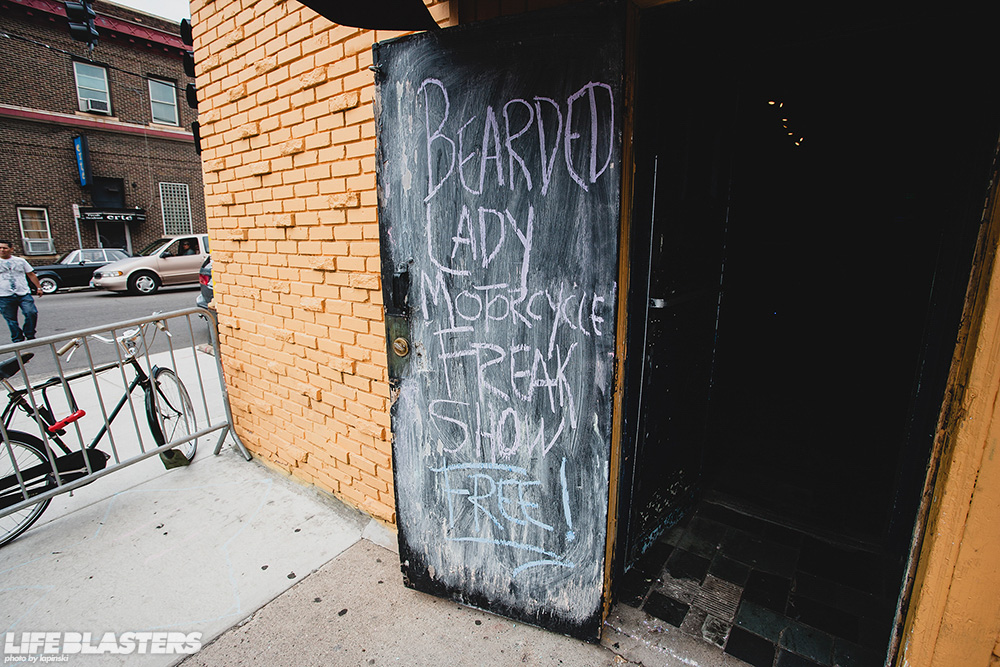 A couple years back the Bearded Lady Motorcycle Freakshow was brought to my attention. A show described as one consisting of bikes, dancers, freaks, dweebies, punks, gear heads, oddities and much more and for one day each year it occupies a small area of Northeast Minneapolis; having missed it the past couple years I was eager to attend this year.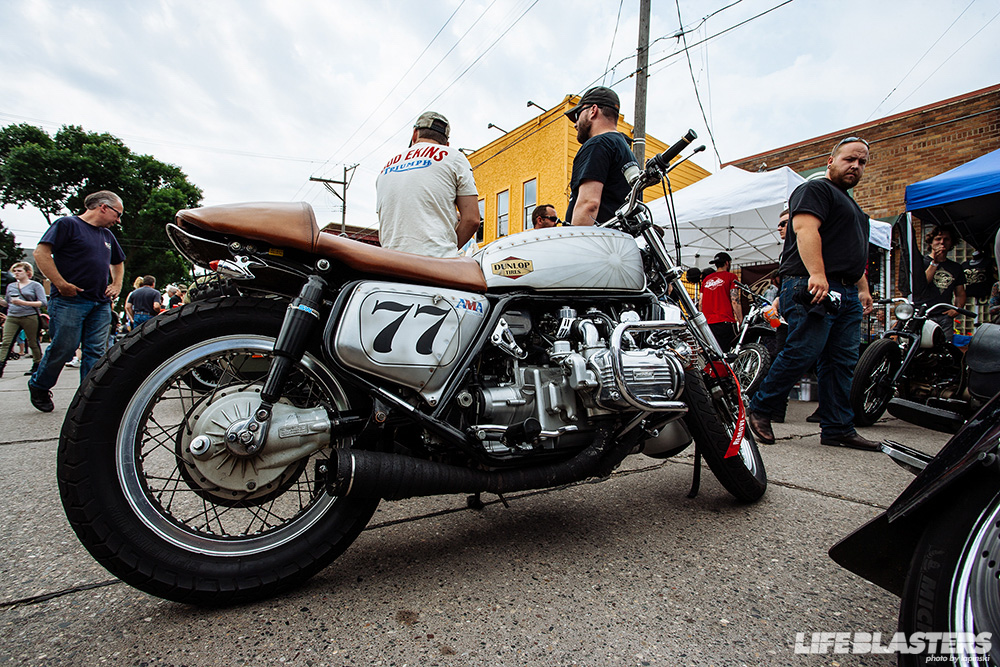 While most races and shows feature modern machines, vintage bikes are more my style.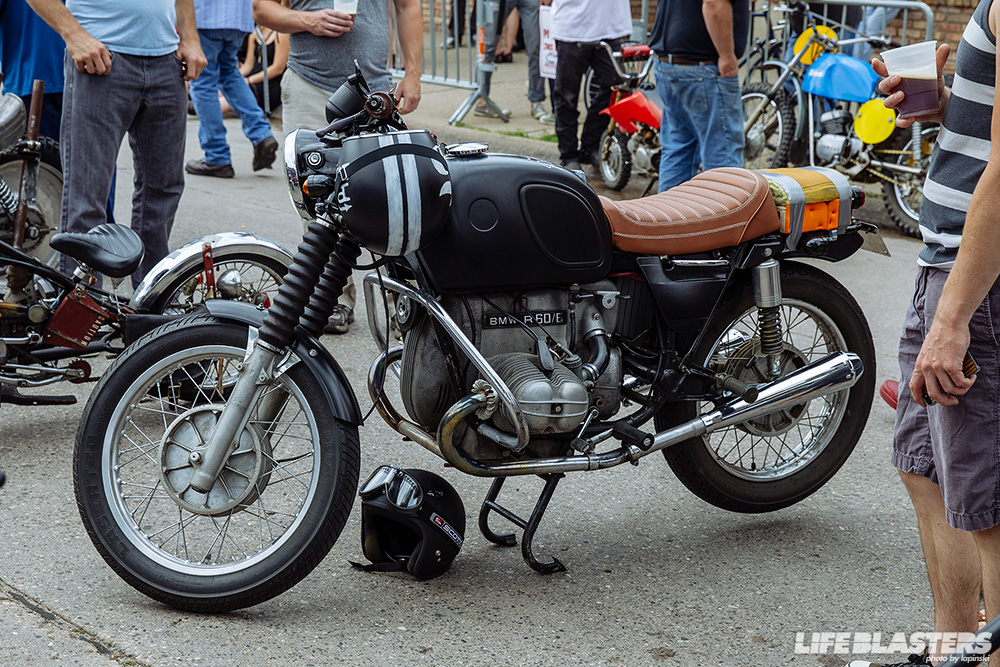 The second I got to the show I was in heaven.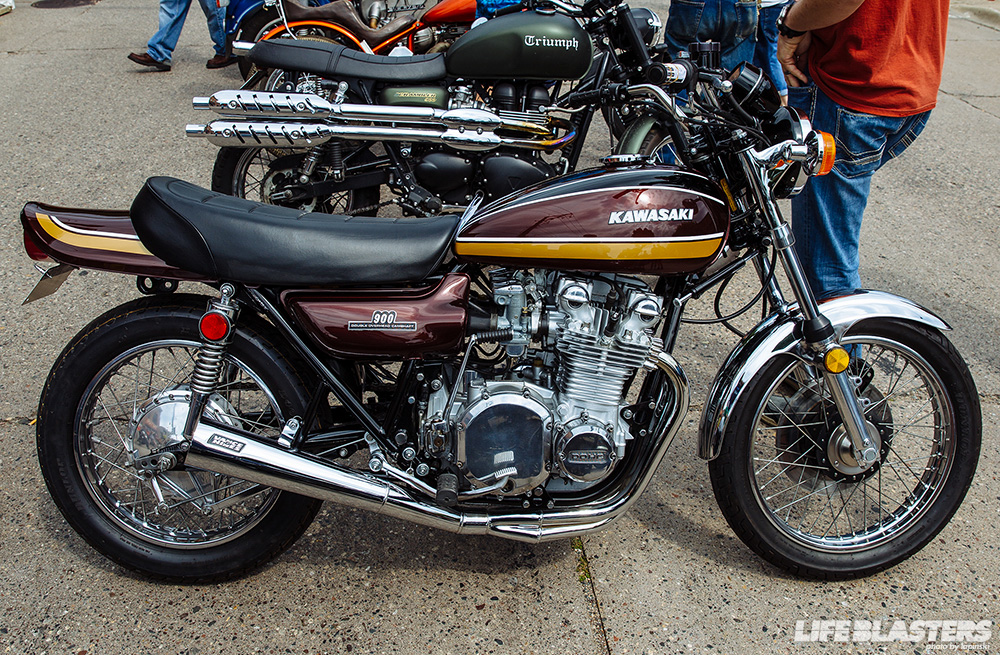 This Kawasaki Z900 was one of the cleanest bikes there as well as one of my favorites.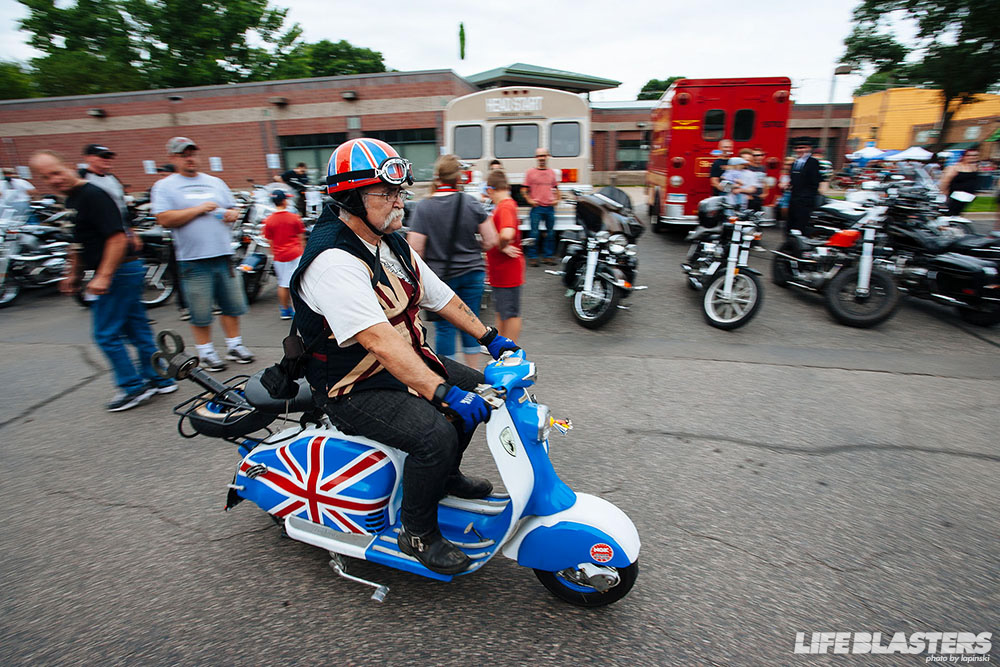 While heading to another area of the show I was almost ran over by this guy, he was a man on a mission definitely feeling the spirit of the show.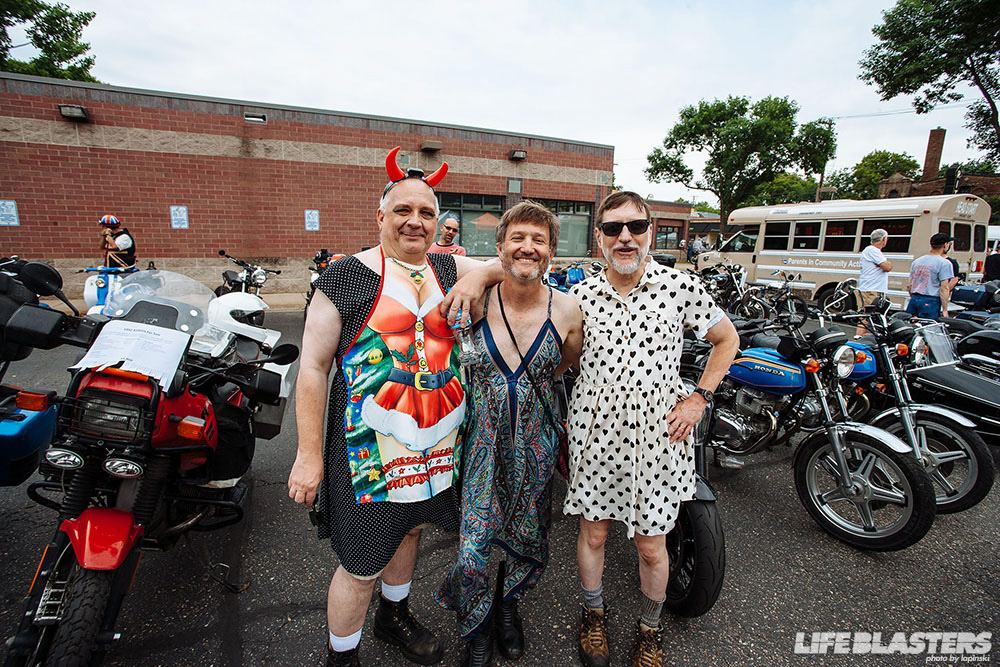 …so were these guys.
There were a variety of bikes from different parts of the world represented; ranging from England with this Triumph.
and this Royal Enfield……..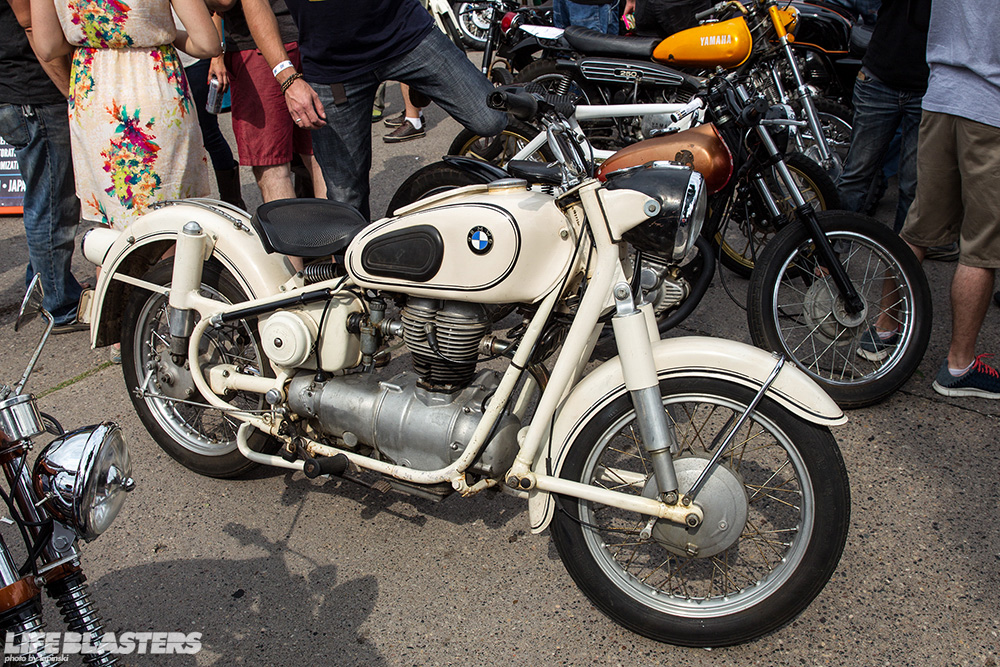 To Germany with 1959 BMW R50.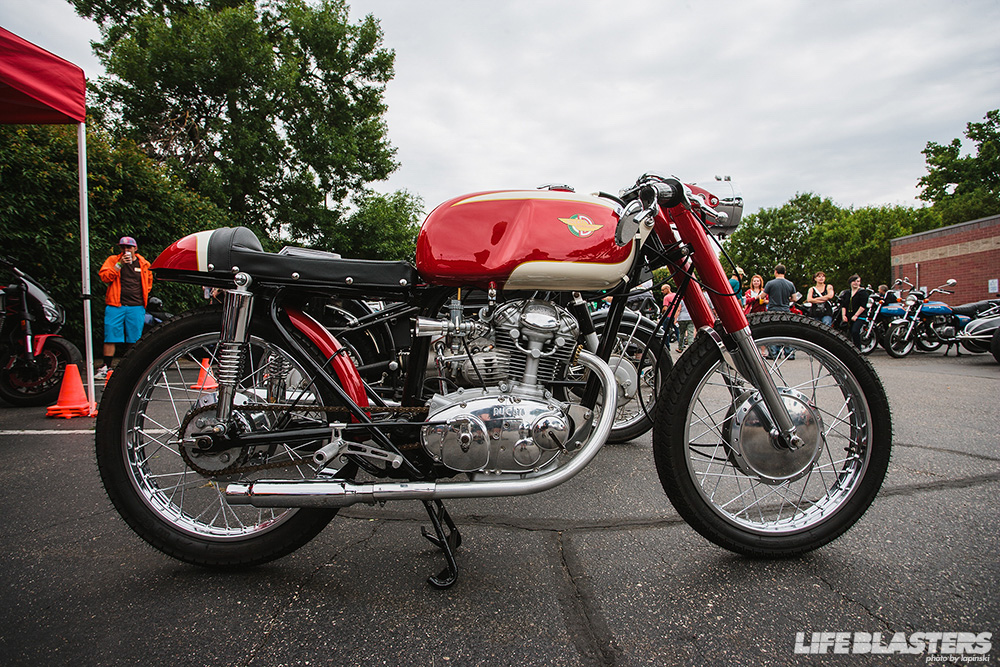 But it was Italy that grabbed my attention the most with this beautiful 1966 Ducati Monza.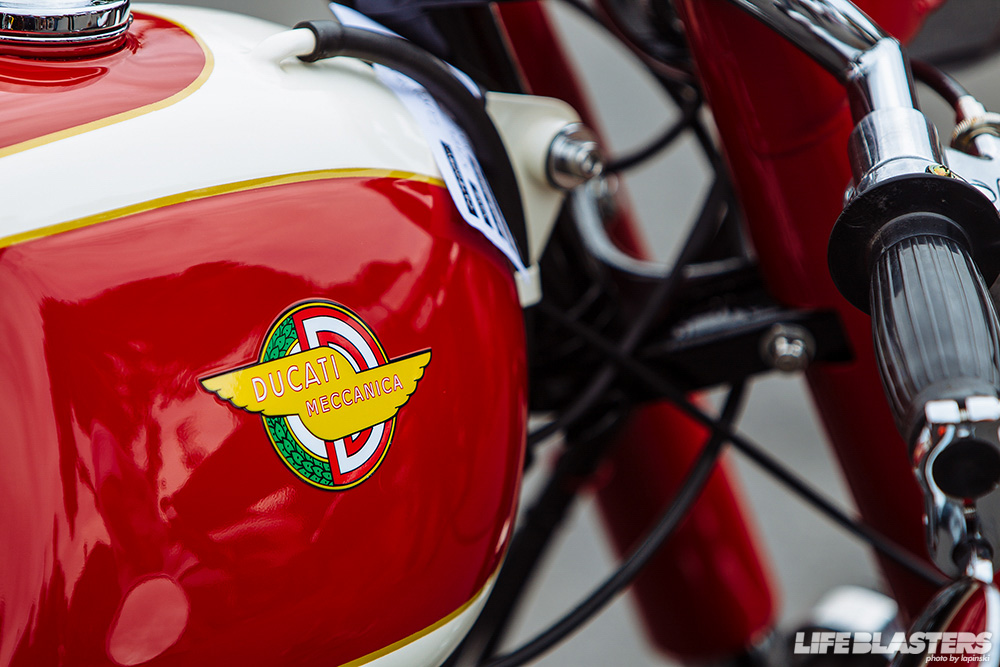 It was in immaculate condition, a work of art on two wheels.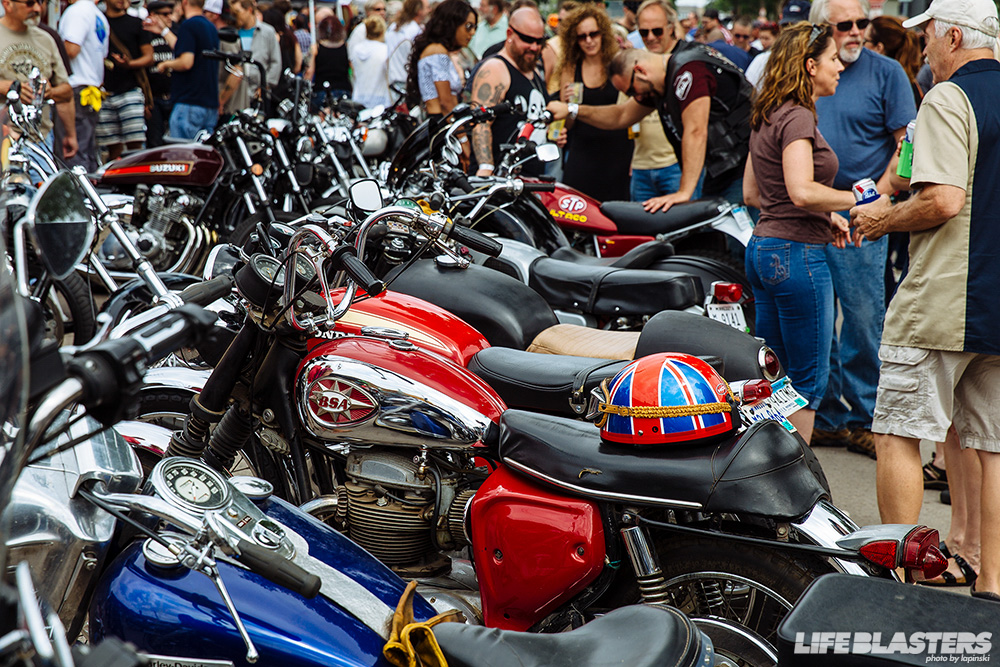 The street was quickly filling up quickly, making it a crowded mess of bikes and people.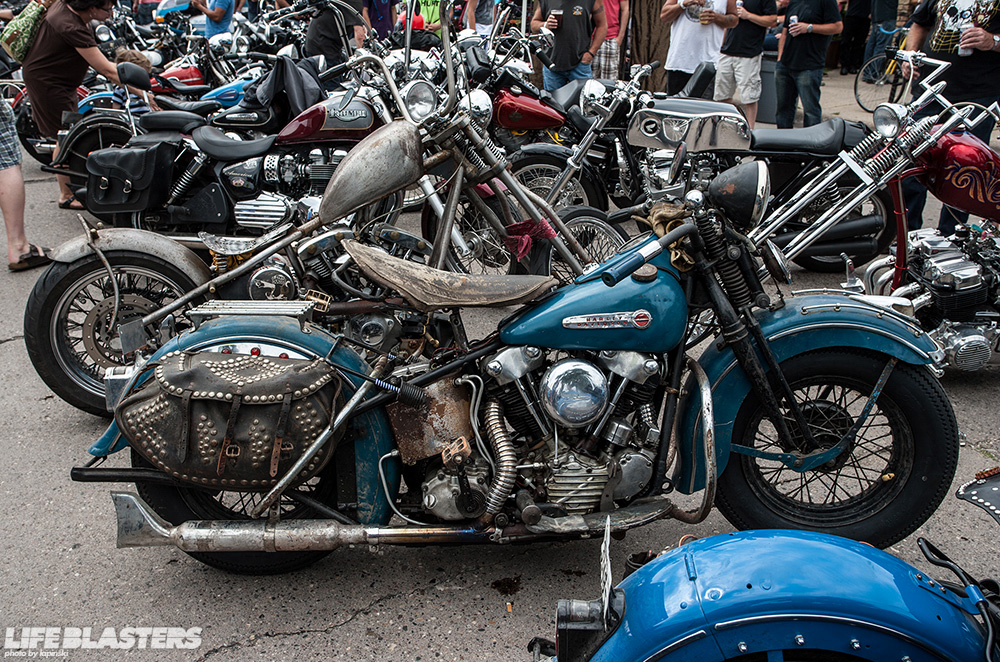 Which I didn't mind one bit, and with bikes like this old school Harley-Davidson XA showing up it was eaay not to mind it.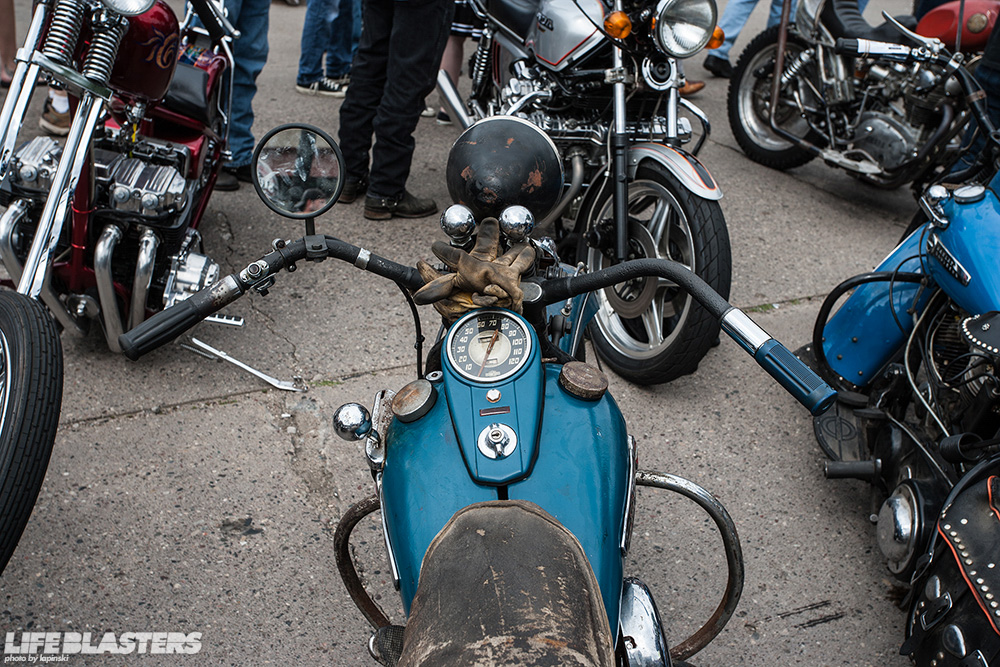 The bikes that appear to have been never restored have a certain personality to them, something you don't get with some of the newer bikes.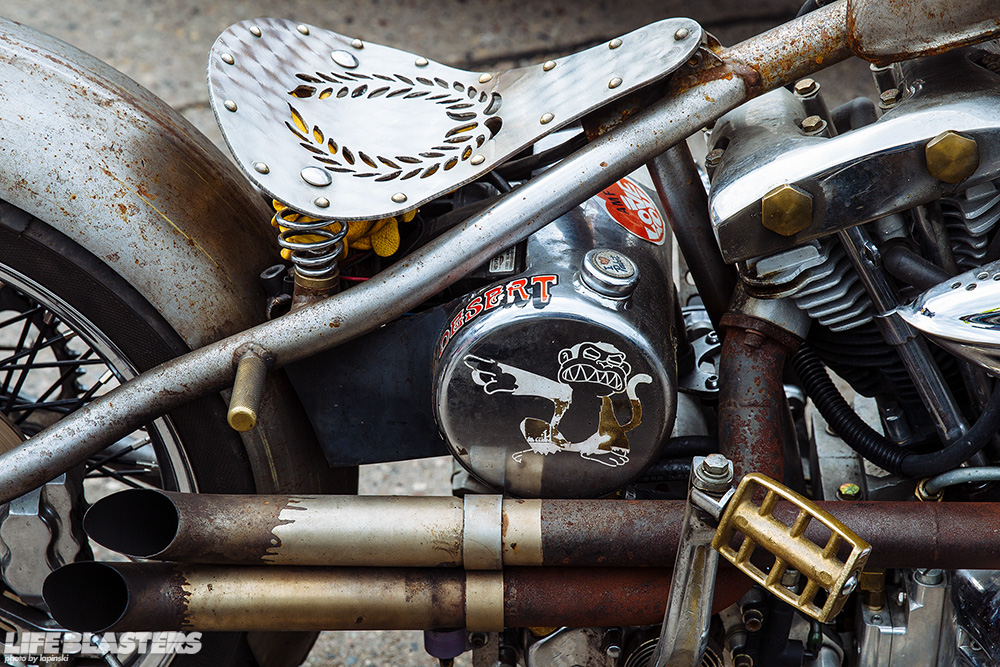 Personality is what every bike at the show had, a lot being hand built by the owner to fit their own personal style; every detail being its own unique element.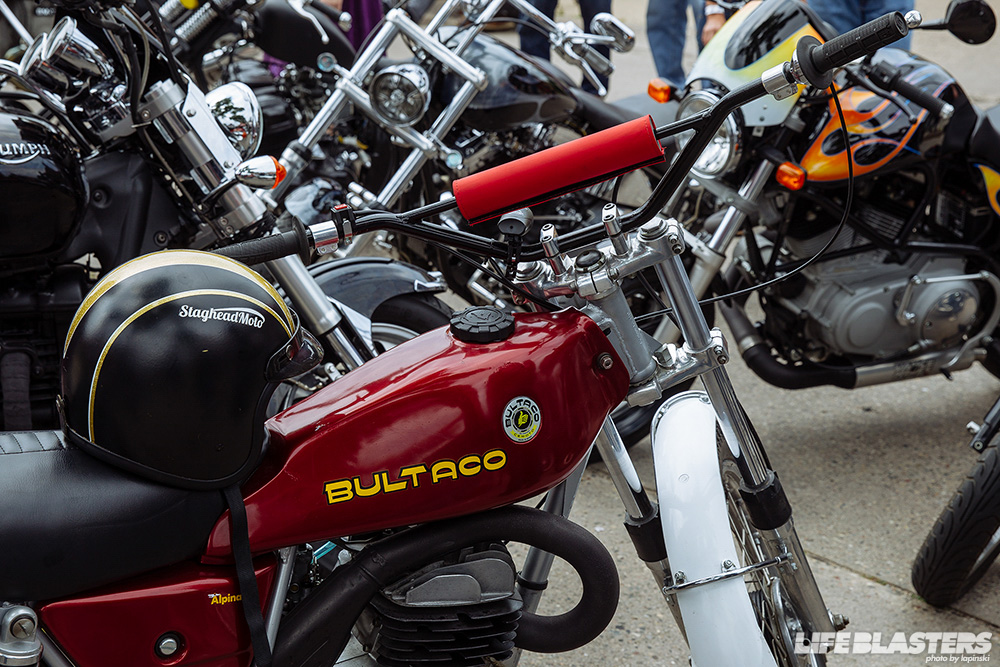 More bikes continued to pull in. The variety of bikes was continuing to grow. This Bultaco Alpina 350 was representing Spain.
And this three wheel Ural 650 Sportsman was representing Russia.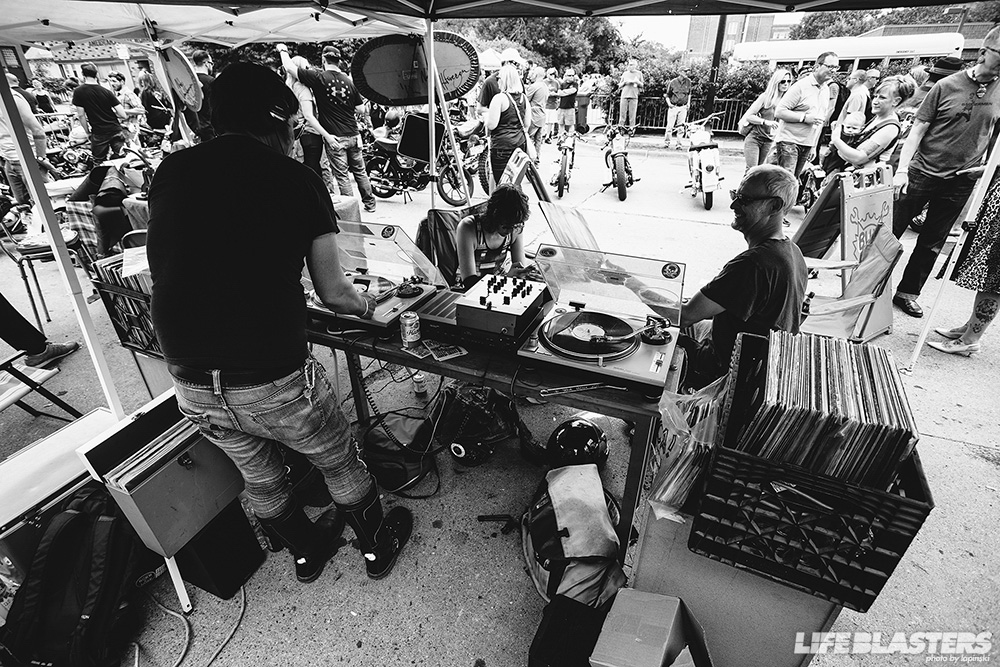 Continuing around the show, music was helping set the mood; the DJ and his turntables were busy keeping the mood festive by blasting some ska and old punk rock.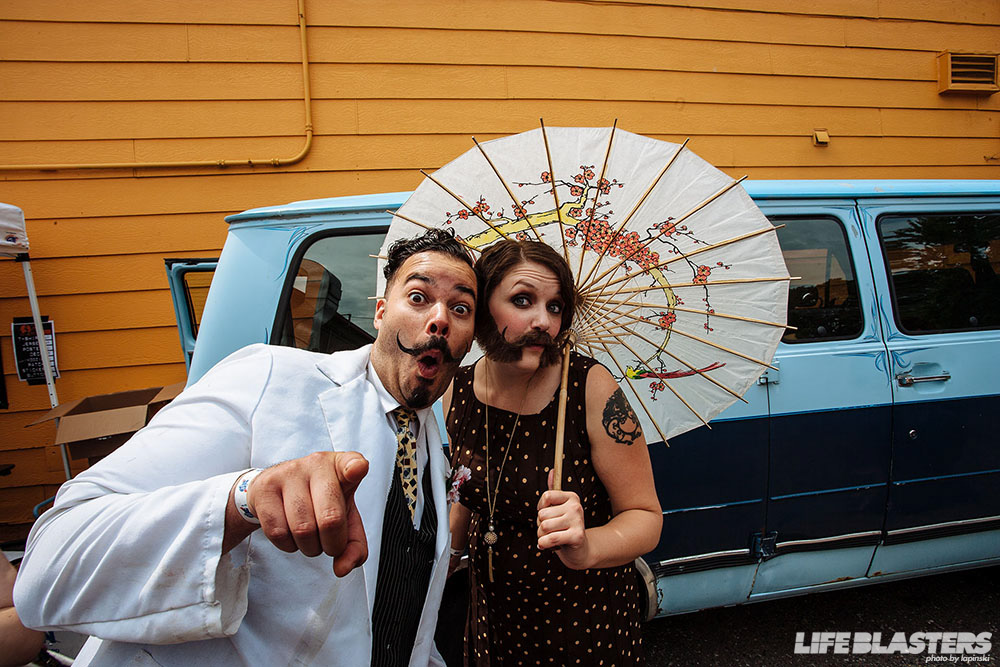 It wouldn't be a Bearded Lady show without a…Bearded Lady!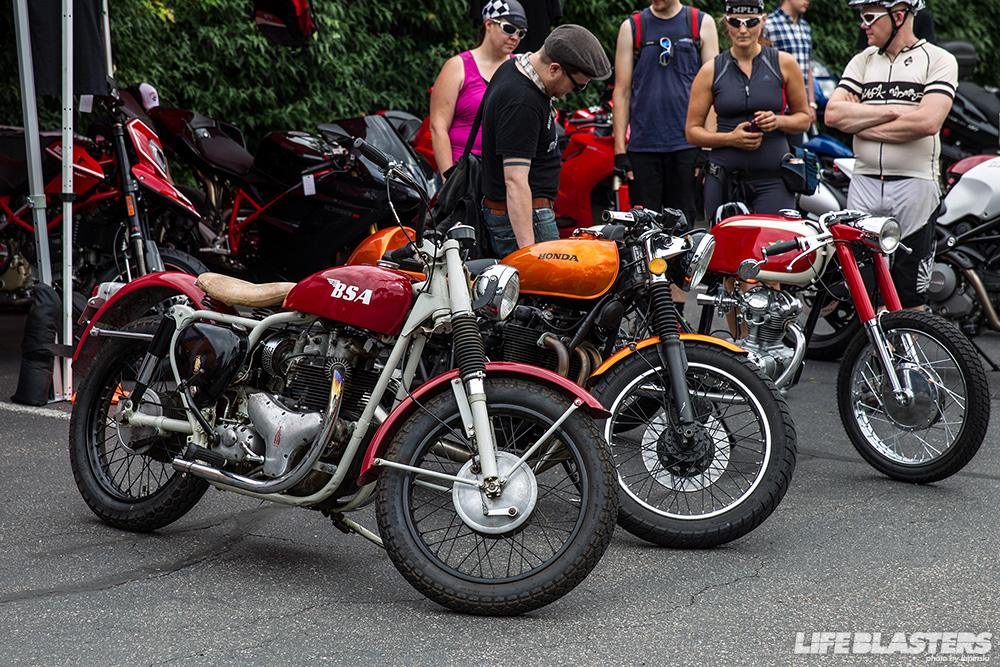 As I was finding my way out of the show this 1960s BSA caught my eye, BSA standing for Birmingham Small Arms Company. BSA Motorcycle was founded in 1919 and produced motorcycles until 1972.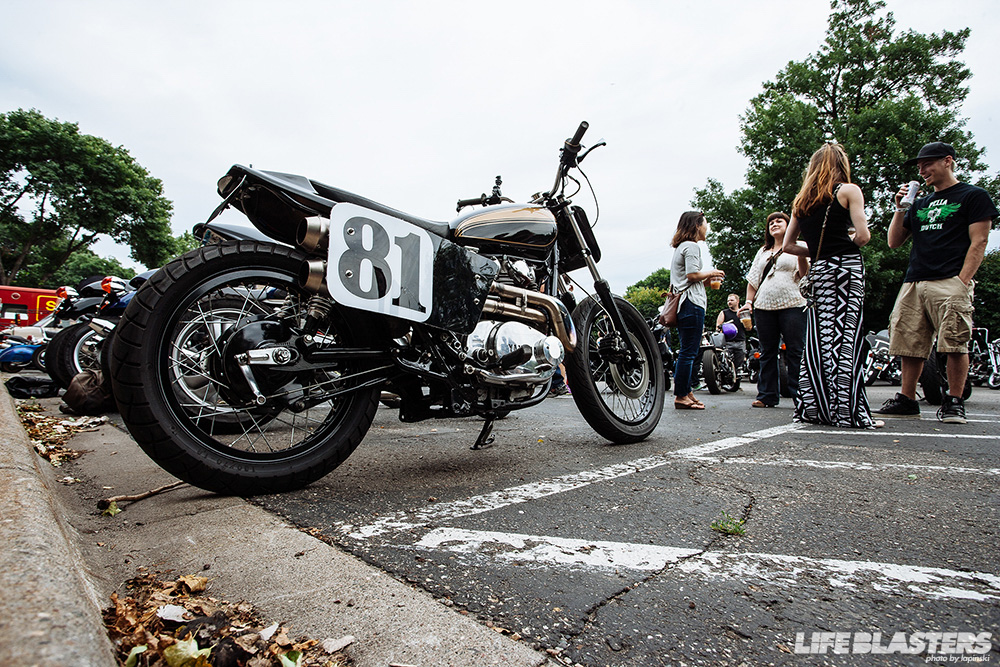 I thoroughly enjoyed myself at Bearded Lady. It was a day filled with awesome bikes, beer and cool people. A day not to be missed if you are in the area, because how can you go wrong; just grab a beer and look at some rad bikes. You will not be disappointed.
Peter Lapinski
instagram: @lifeblasters, @peter_laps