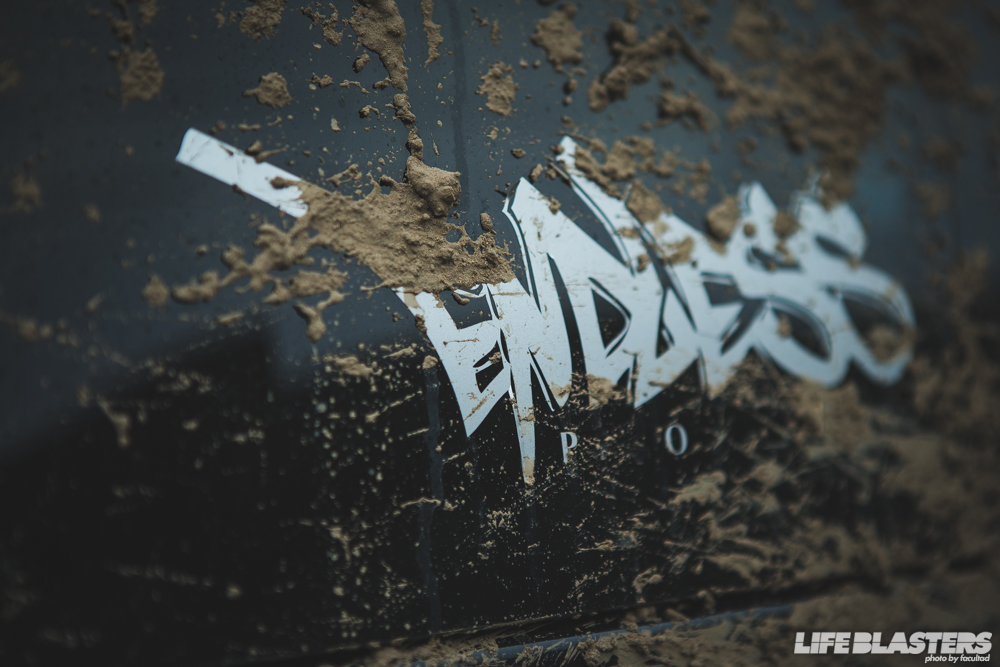 Known for one of the biggest automotive events in the Bay Area, the Blox team pulled out all the stops for this year's event. They ramped up the event campaign by putting up a few billboards around the Bay Area and releasing a neat little teaser trailer. This show draws bigger crowds every year and the usual parking lot wouldn't be able to fit everyone, so they decided to hold this event at a massive abandoned shipping warehouse in the Dogpatch neighborhood  of San Francisco.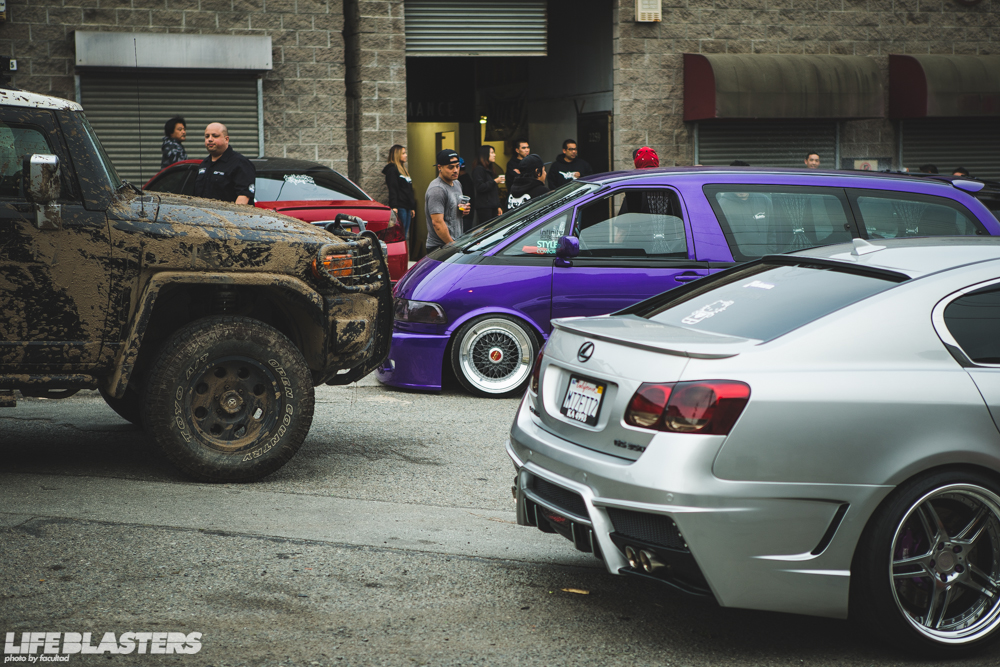 I started the day off early to meet up with the Endless Projects crew as they prepped their VIP rides, carefully detailing every nook and cranny which was completely offset by one of their more utilitarian vehicles.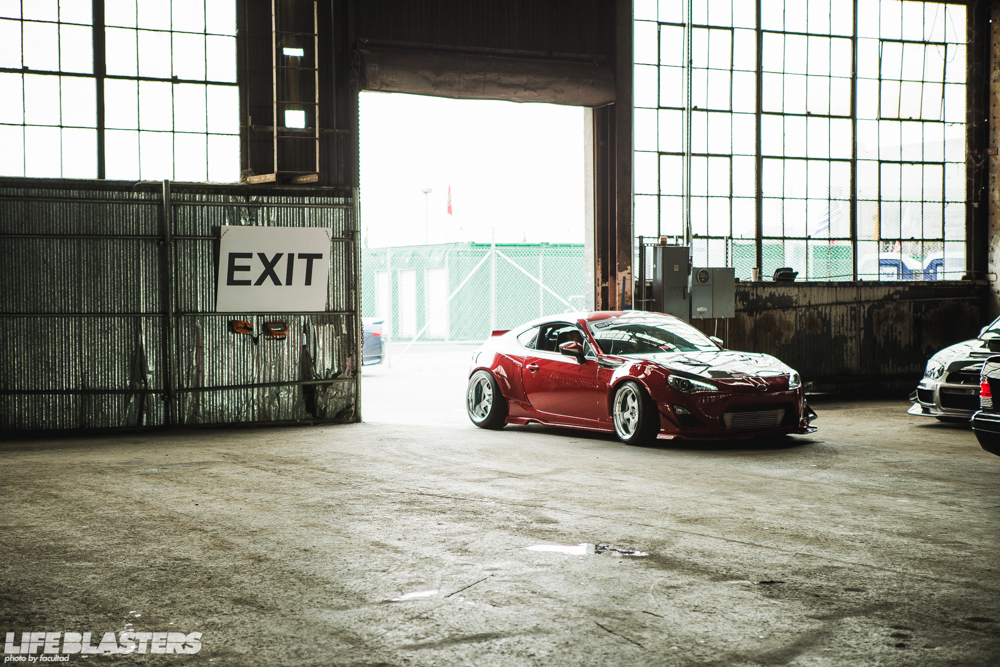 After all heads were accounted for, it was a quick drive to the massive Pier 70 warehouse where the fun activity of arranging parking layouts and setting up booths was underway. While everyone was busy setting up, I took this chance to poke around and snap some photos before the place got swamped with media. I was lucky enough to hitch a ride with the Endless crew and made it in a bit earlier.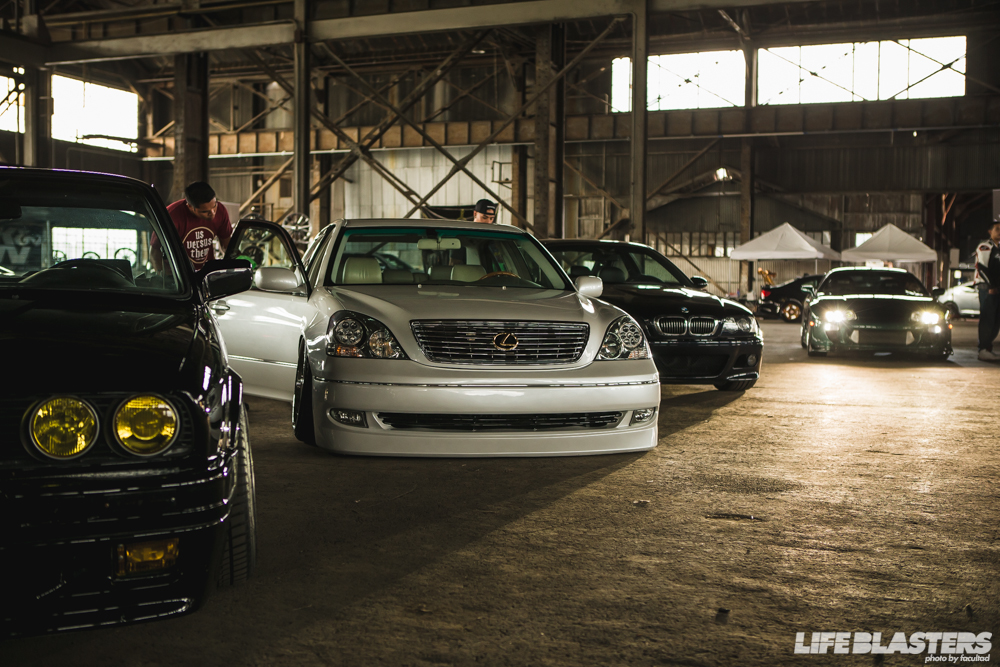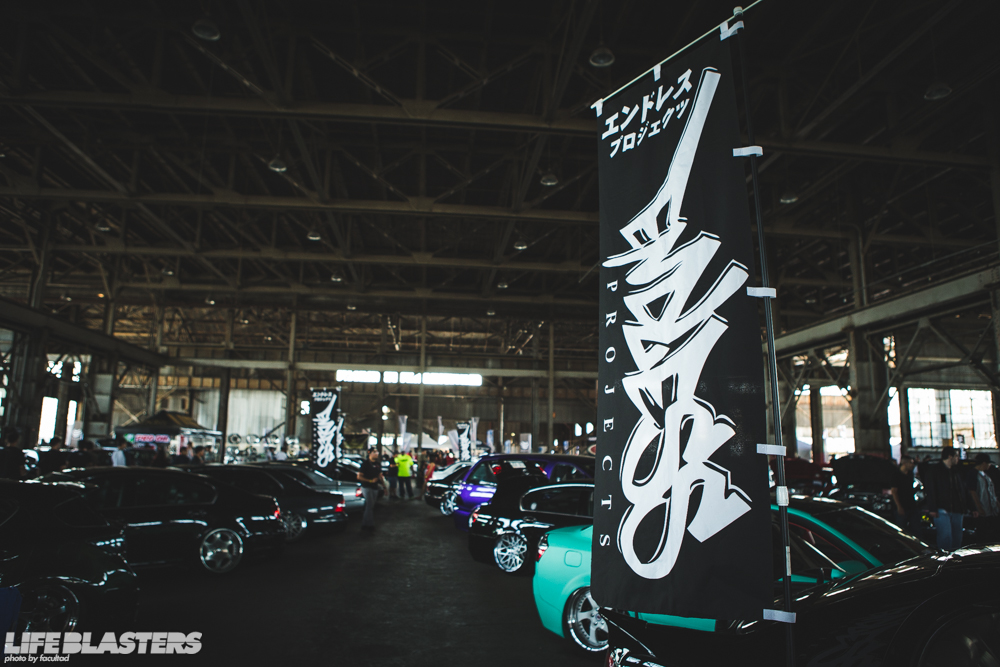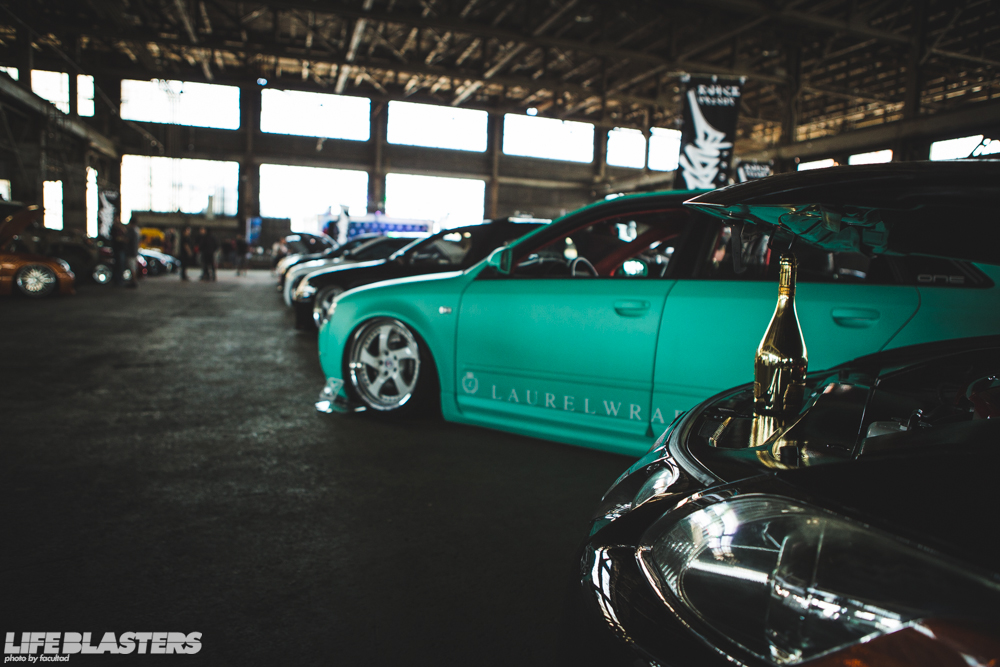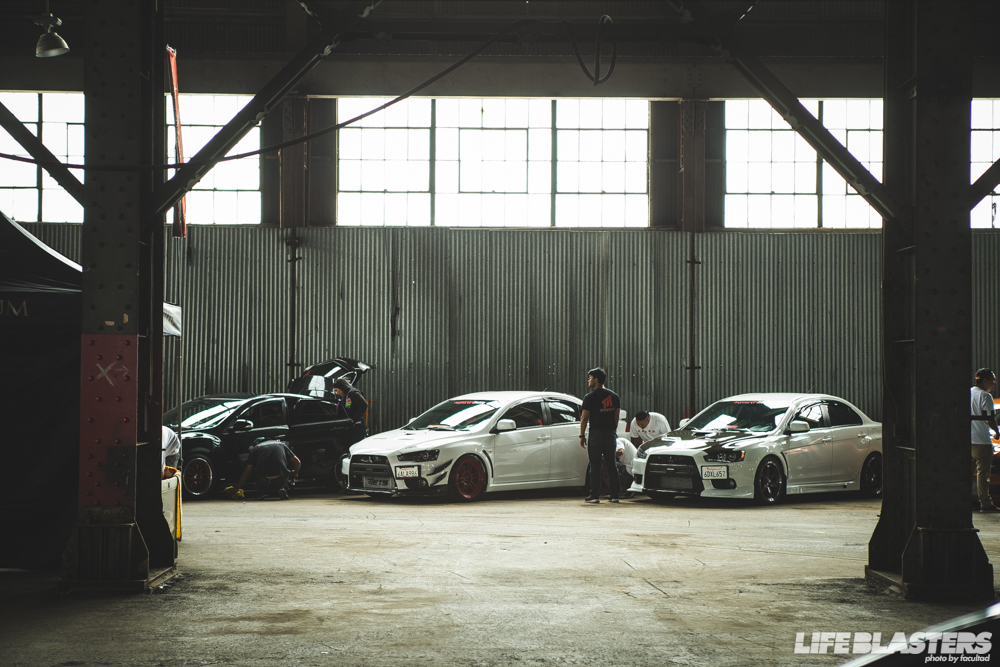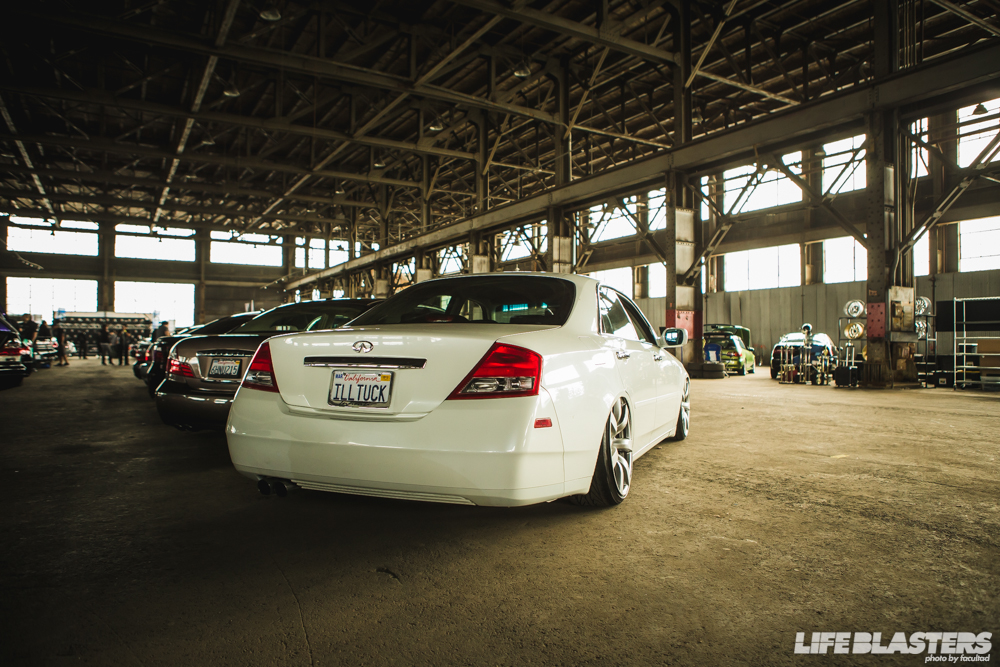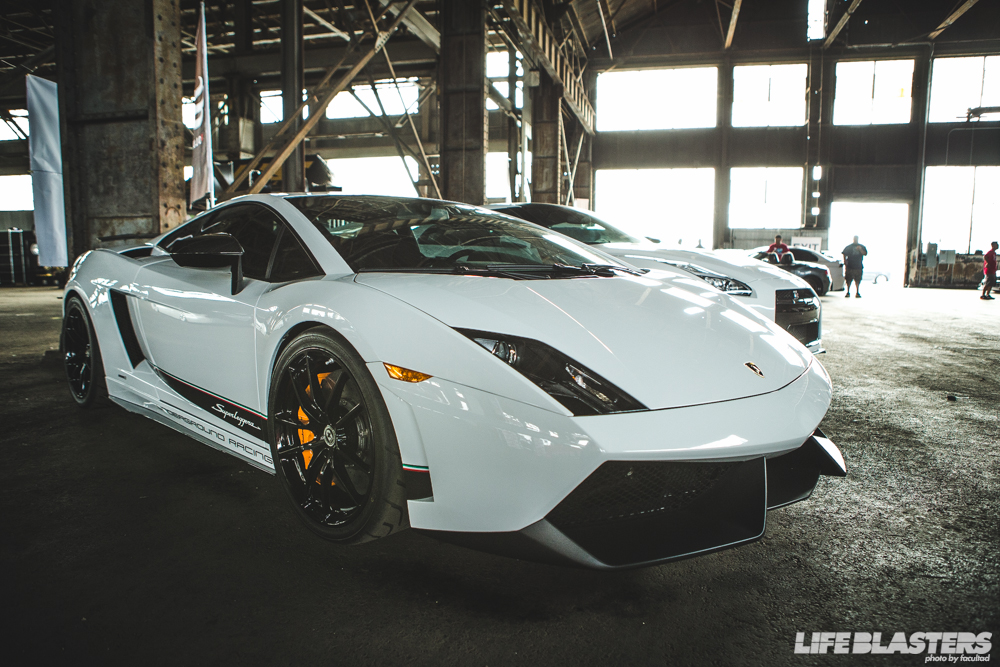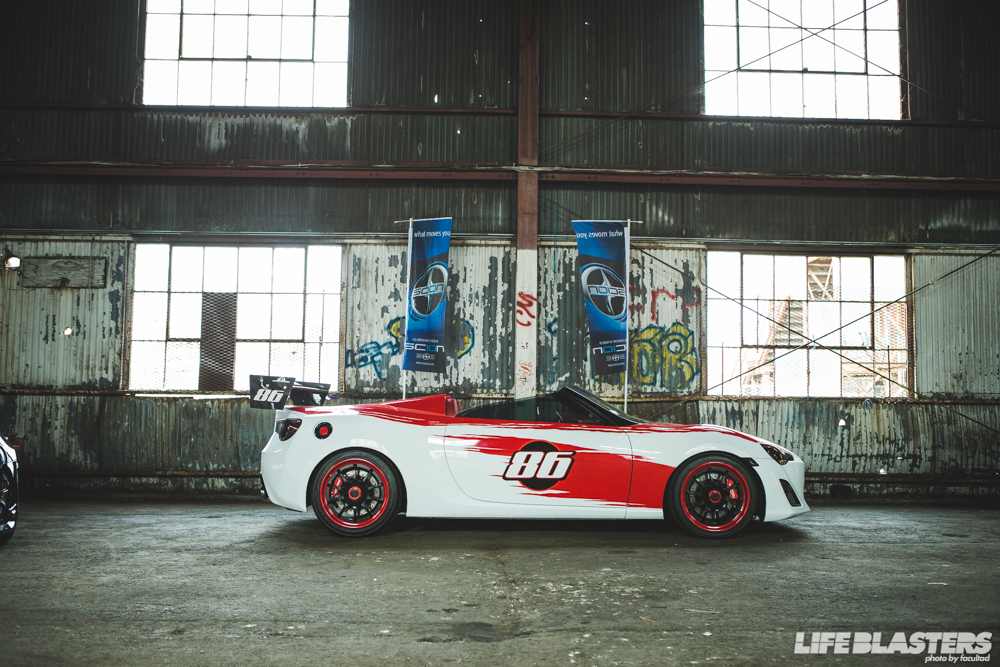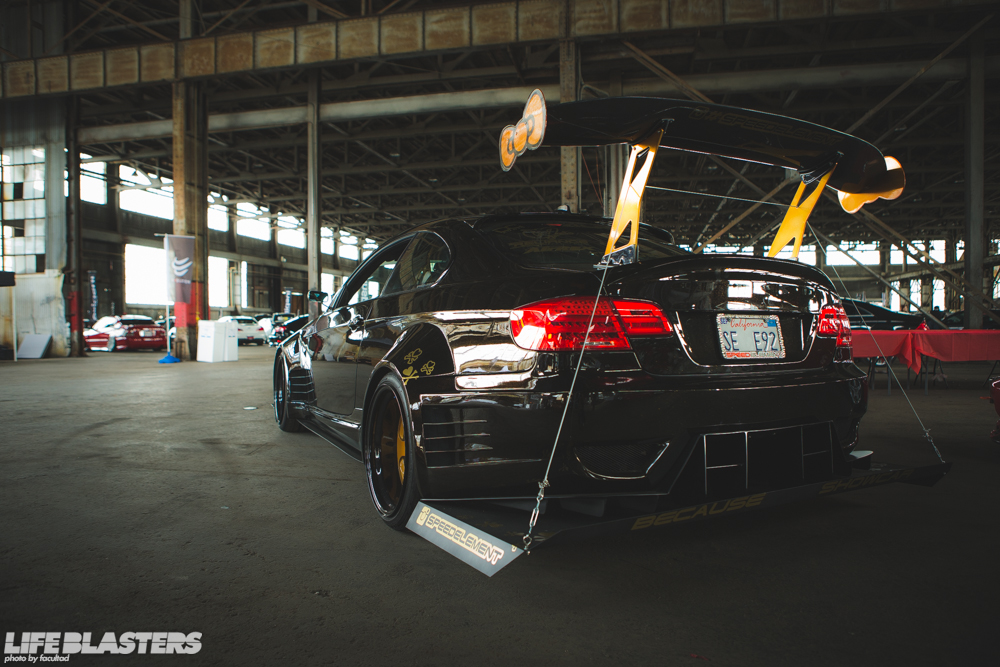 Then this familiar E92 showed up. Last time I'd seen this was at RaceWorz, sporting a quad tip exhaust and running 10 second quarter miles. For this show, they added the gigantic diffuser and lighting effects but sadly, did away with the exhaust setup.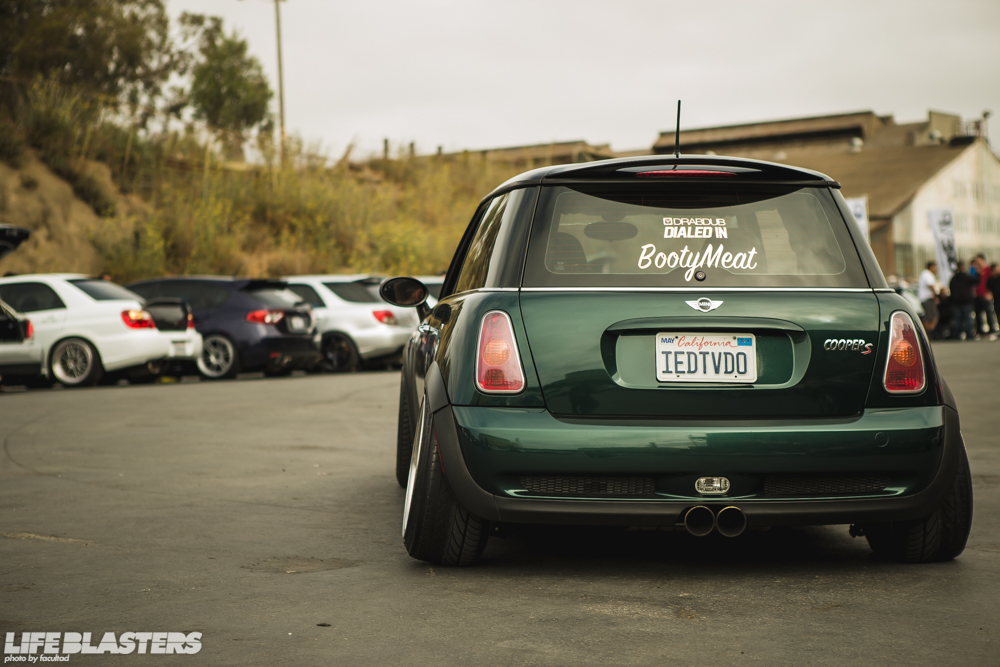 While things were finishing up inside the warehouse, I went out side to take a look around. Much to my surprise, I was not disappointed with the level of quality of the cars that showed up. I honestly expected in-progress builds with mismatching primered panels held in place by zip ties scattered throughout the lot, but those days of high school parking lot pimpin' are gone and replaced with dedicated car enthusiast that are serious about their work.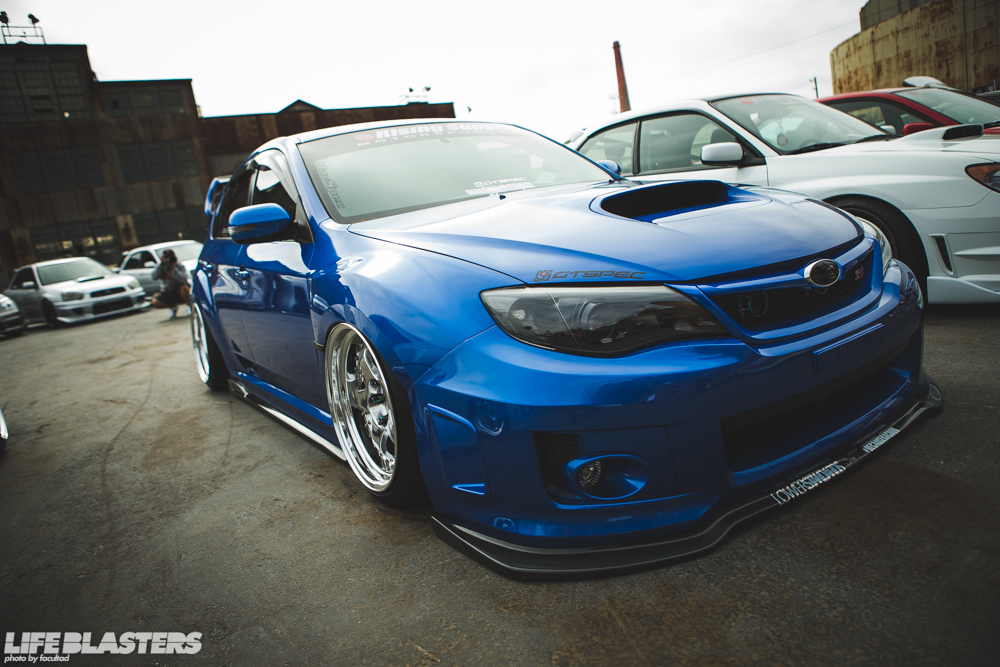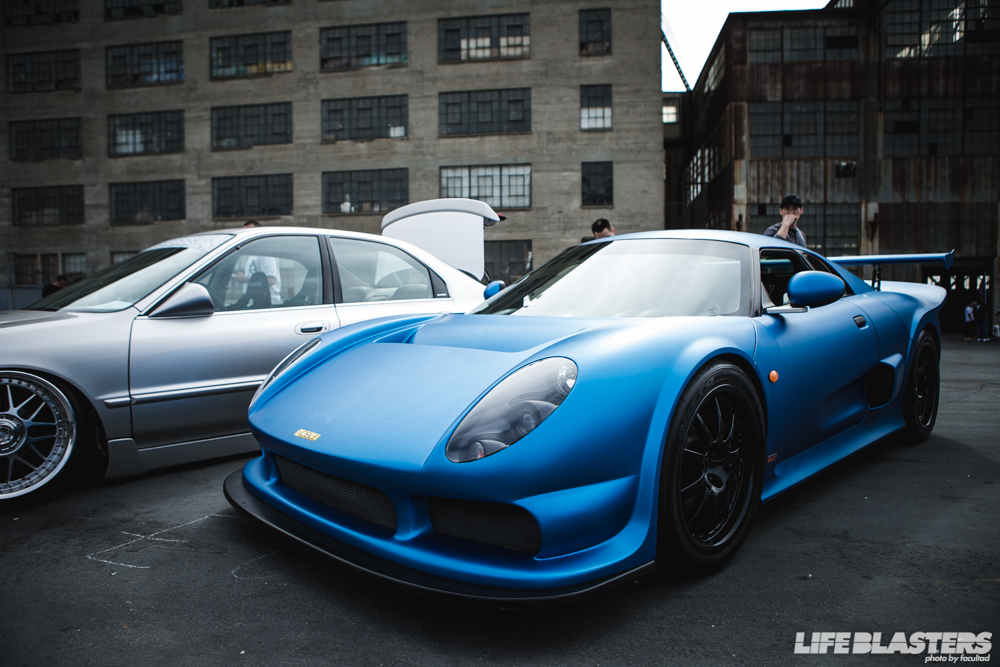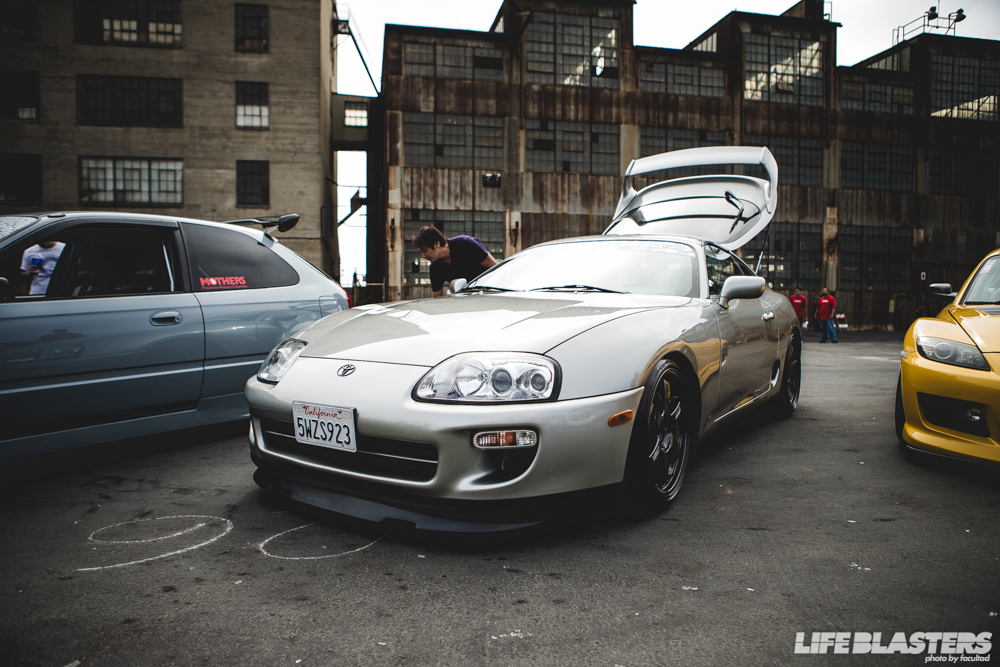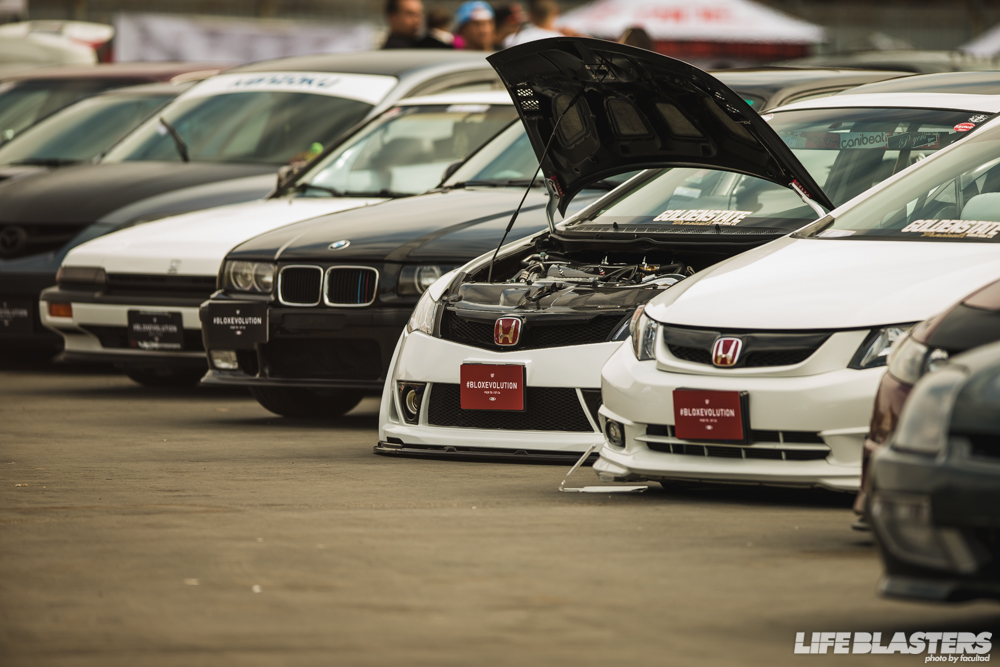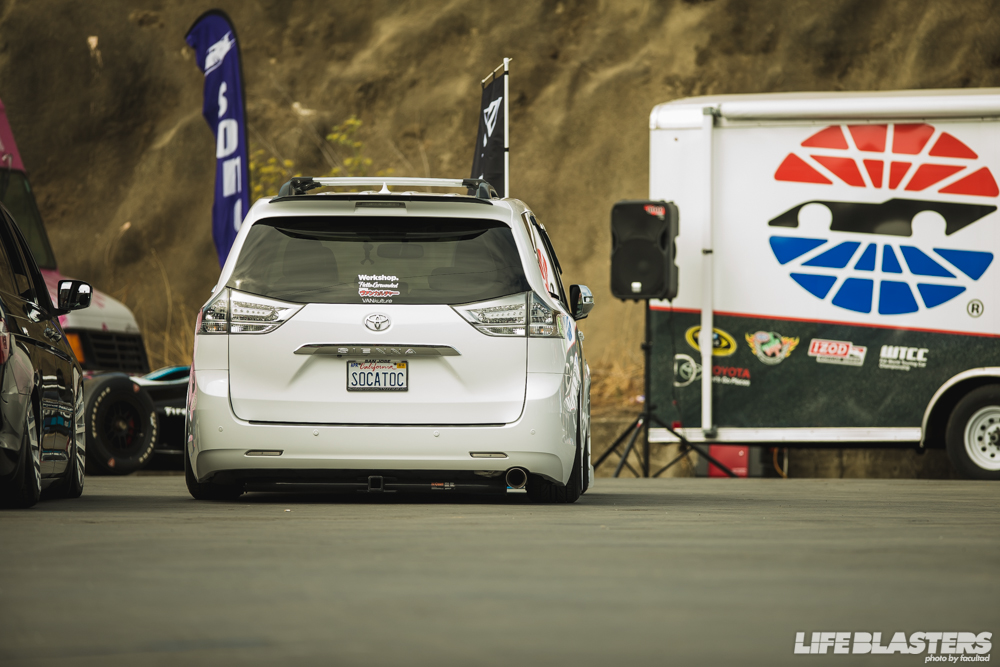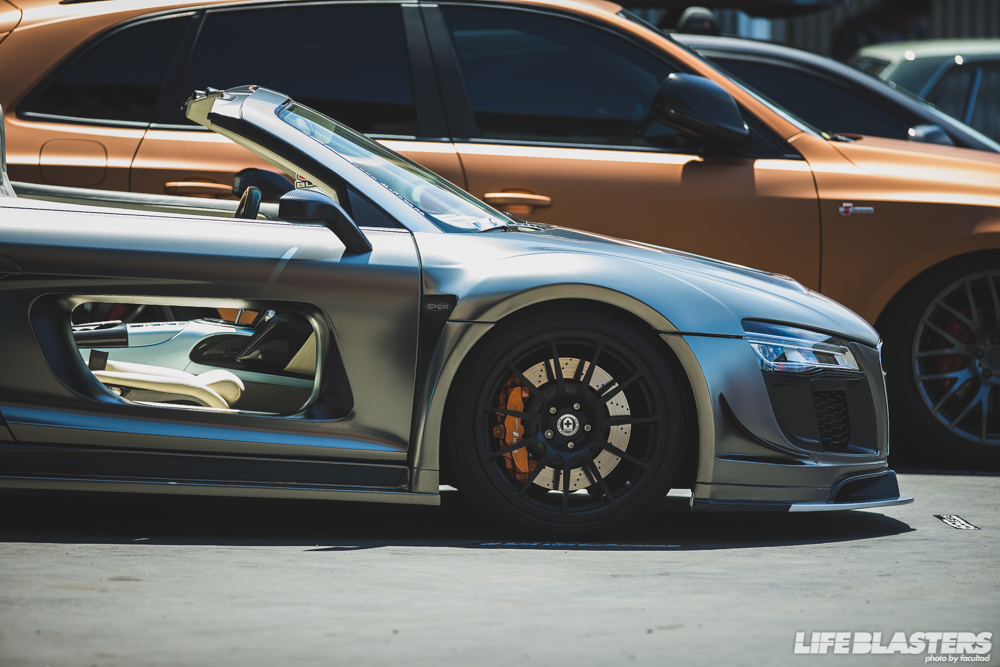 This R8 was sporting an interesting combination of voyeur windows and wide body fender flares. The perfect vehicle to show off your car show trophies or a trophy wife.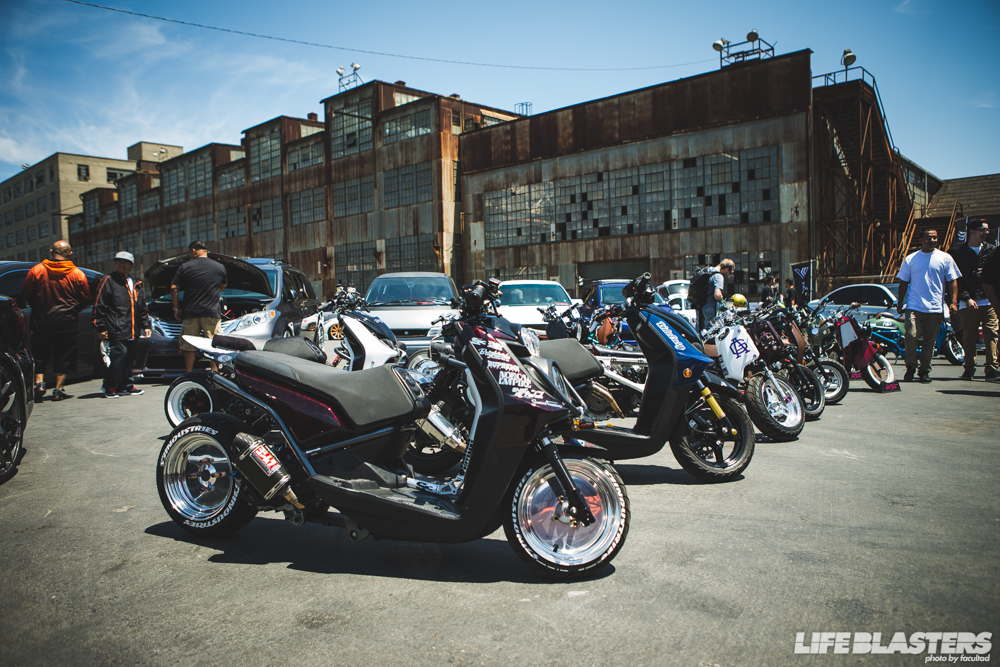 It's pretty much just stance-out anything at this point. This state of mind has influenced all different kinds of motorized people movers and it's showcased in this event in varying forms.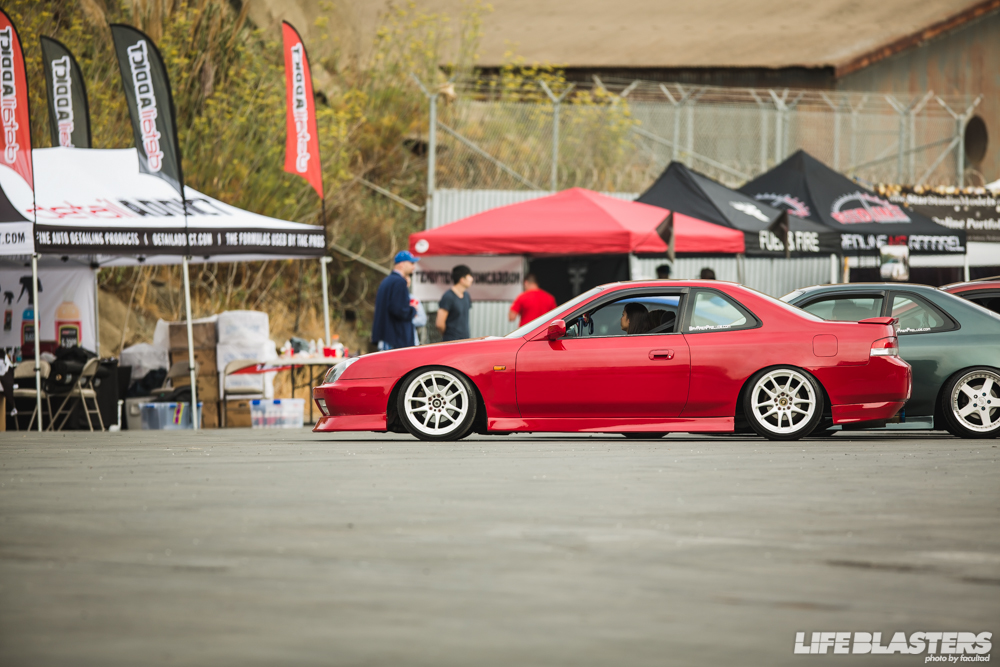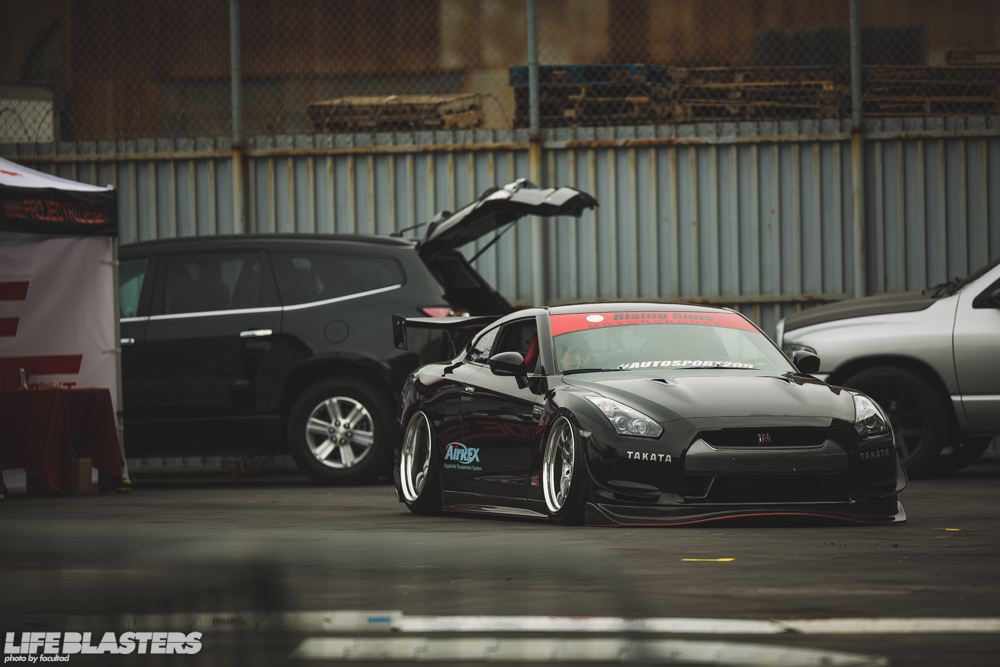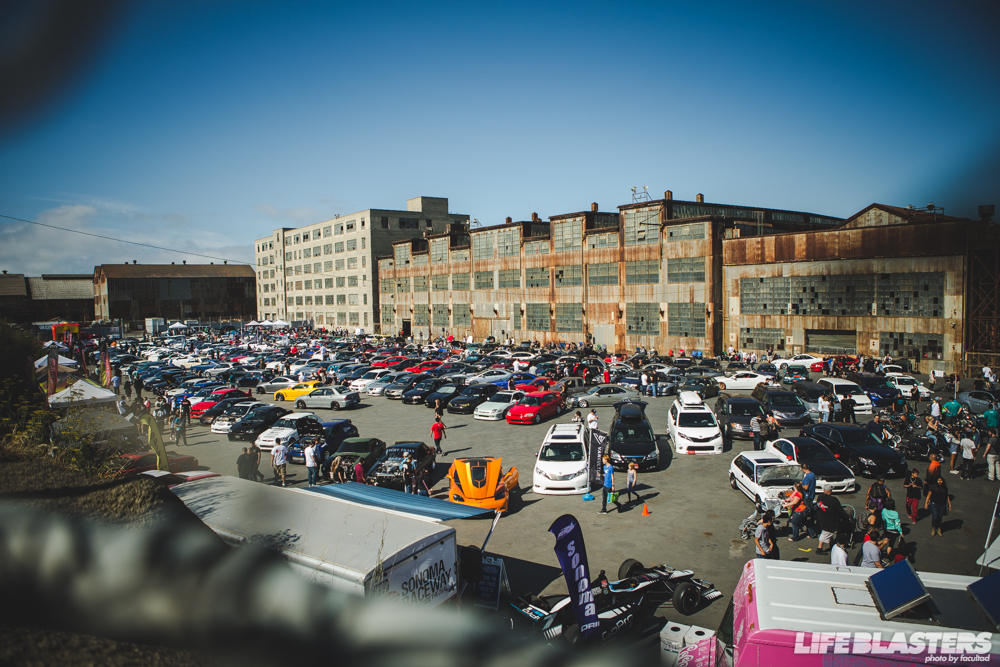 After the last car made its way in, the floodgates opened and the venue was quickly bum rushed by thousands of eager spectators. The line of food trucks provided various delicious offerings such as sushi burritos and frozen pudding. The tall Red Bull can I brought helped me fight off a potentially debilitating food apnea.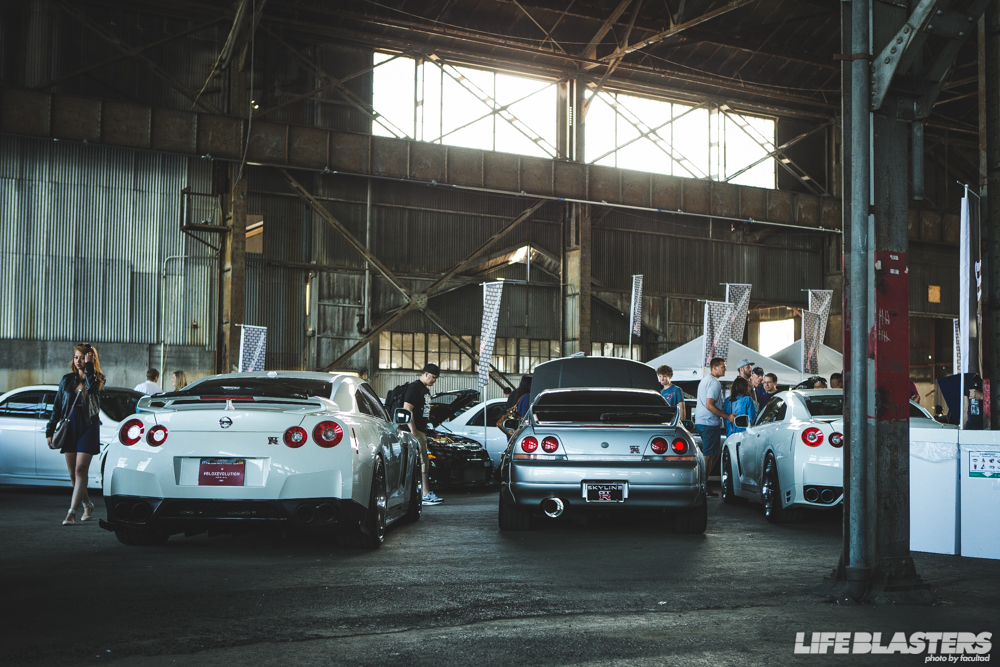 Among the crowd favorites were the GT-Rs, and this year's lineup did not disappoint. There was a nice collection of R35s with an R32 and R33 for variety but the showstopper was this fully decked out Rocket Bunny R35.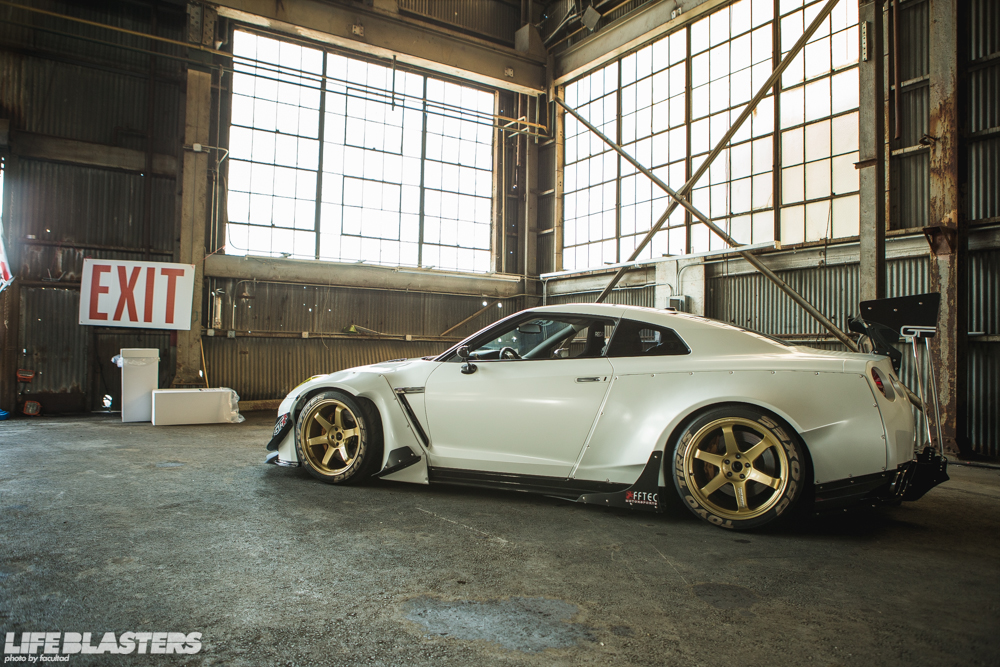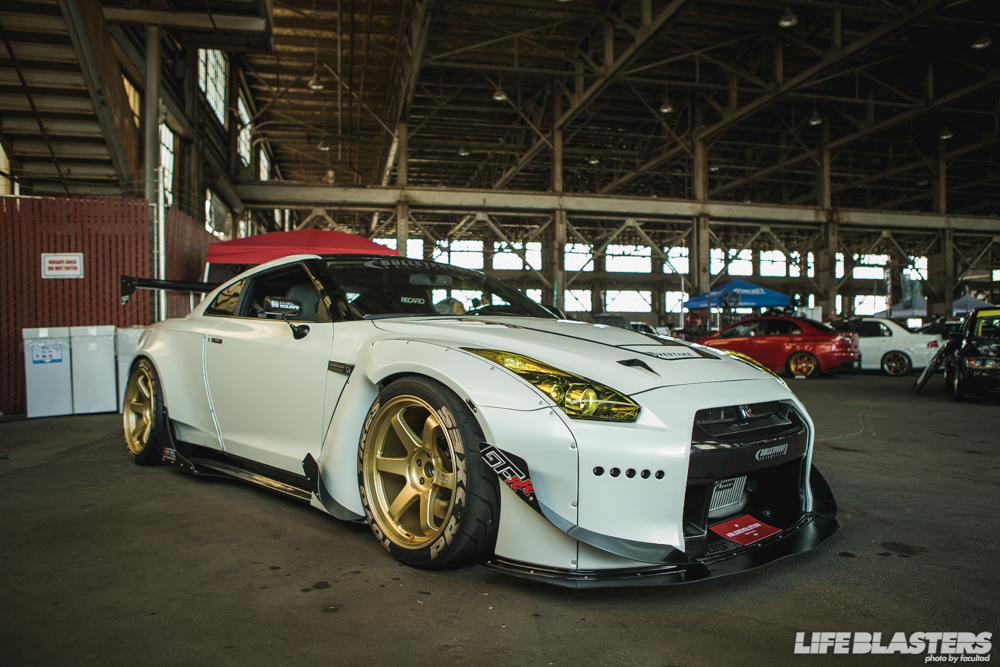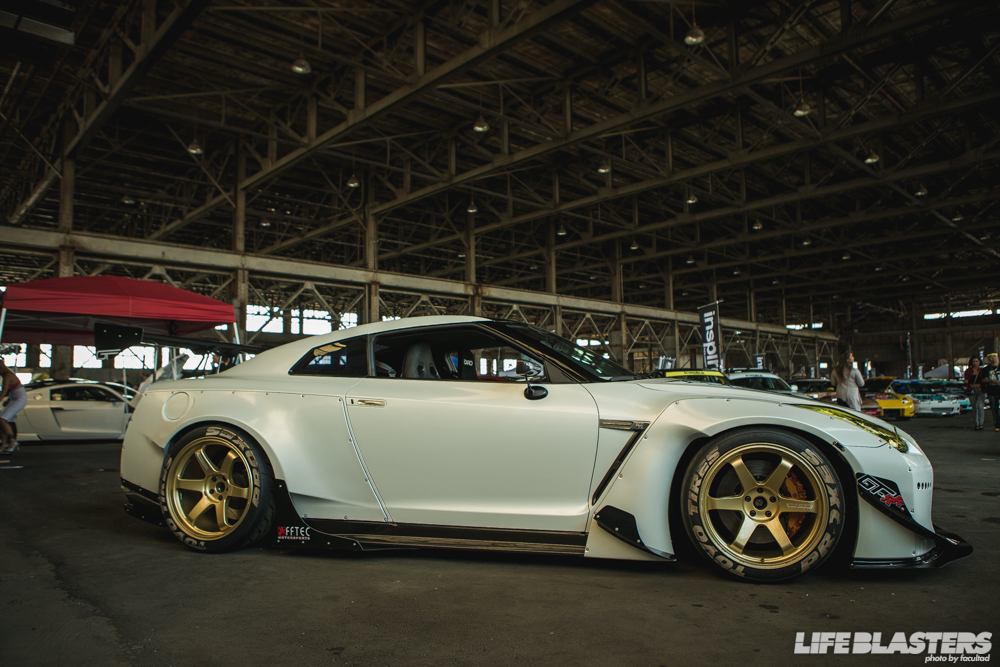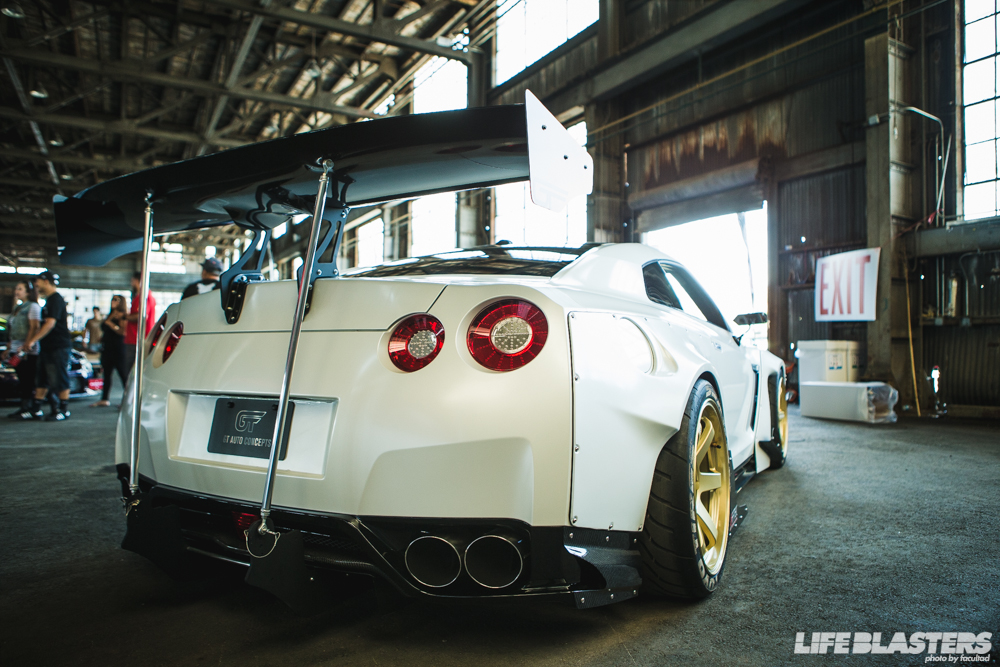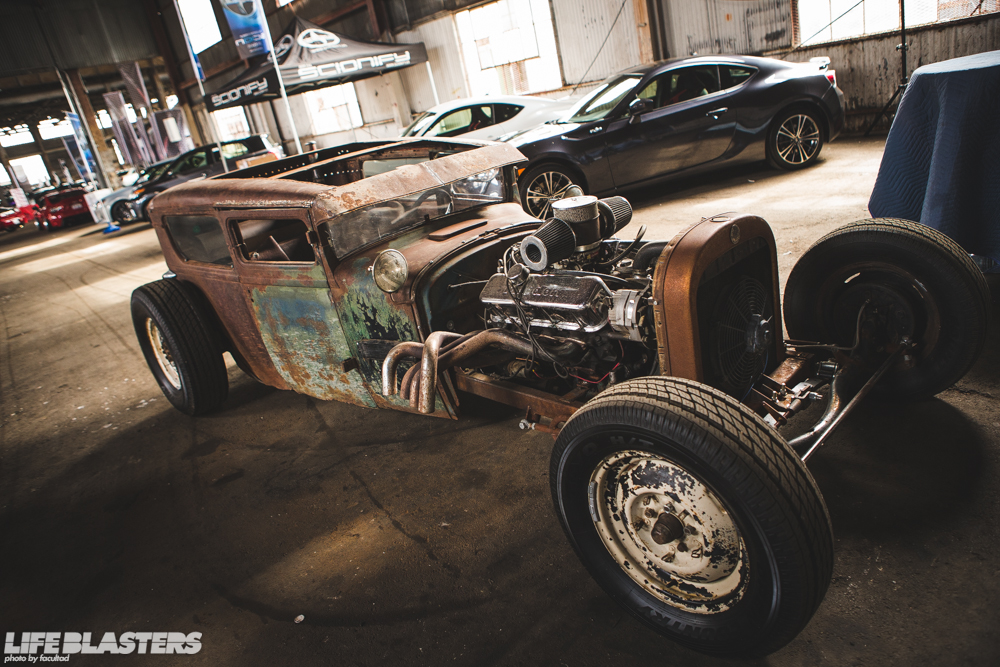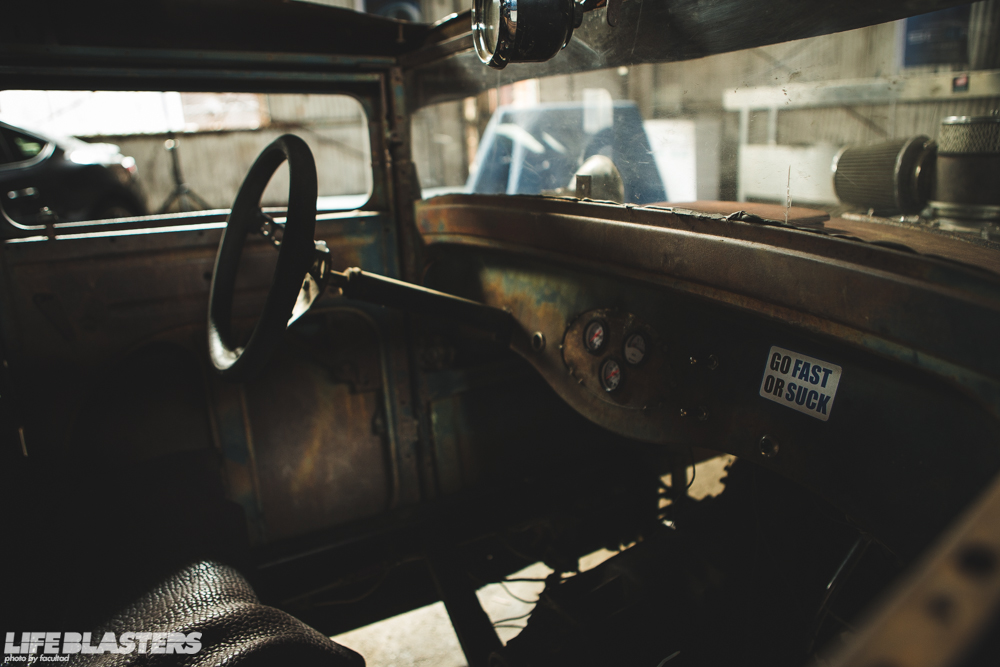 Sometimes you need a little self-reminder to help you throughout your day.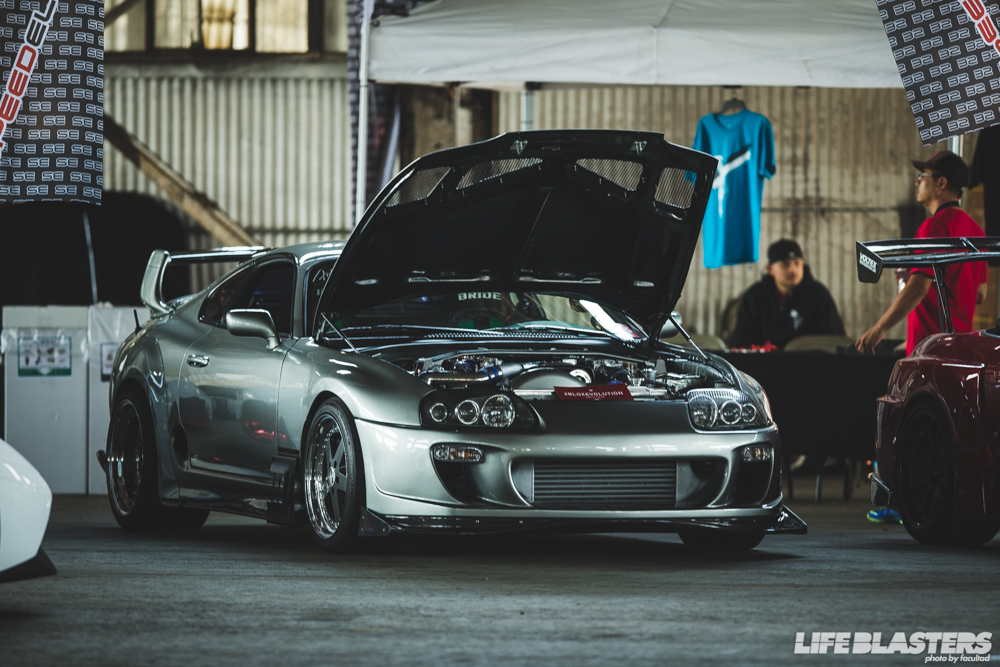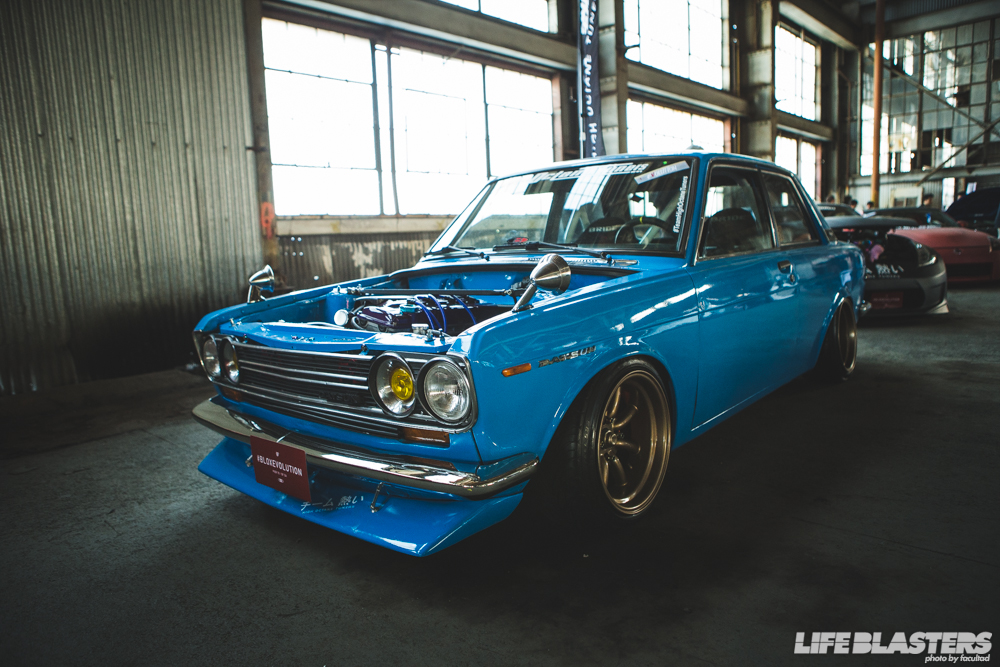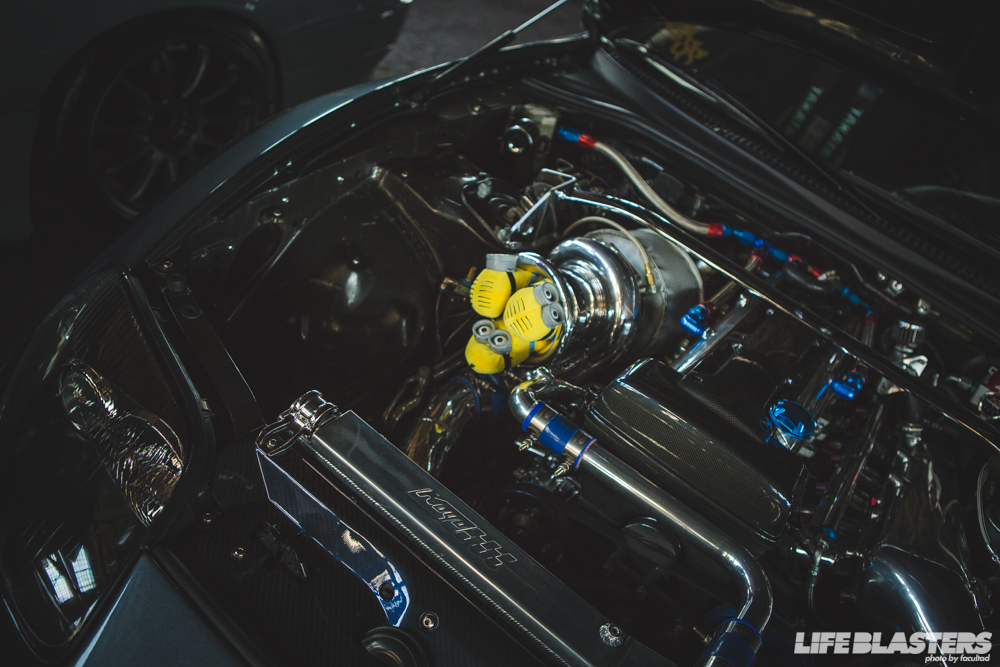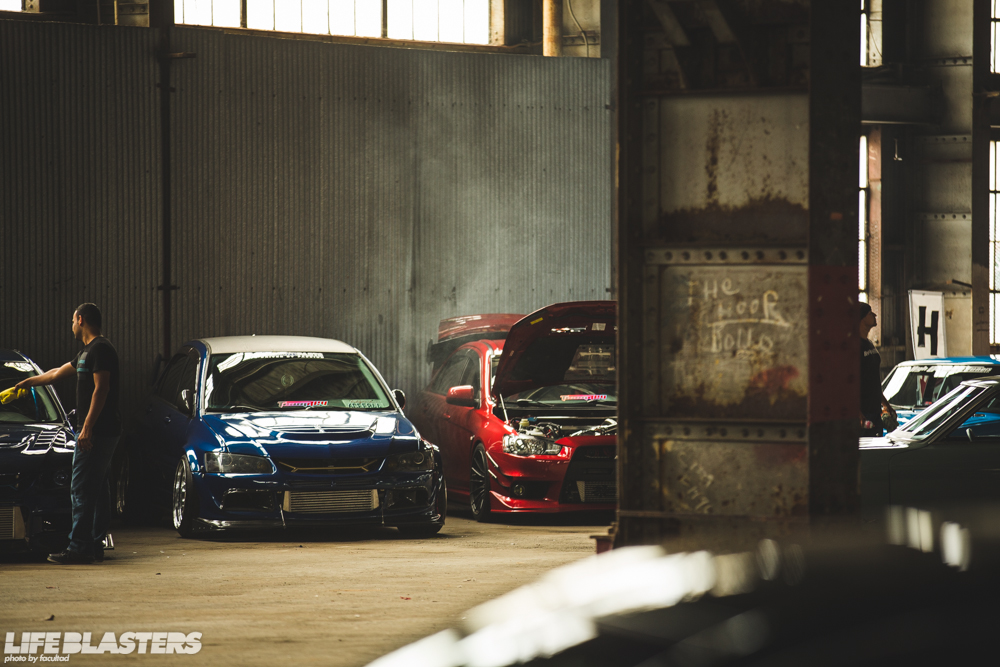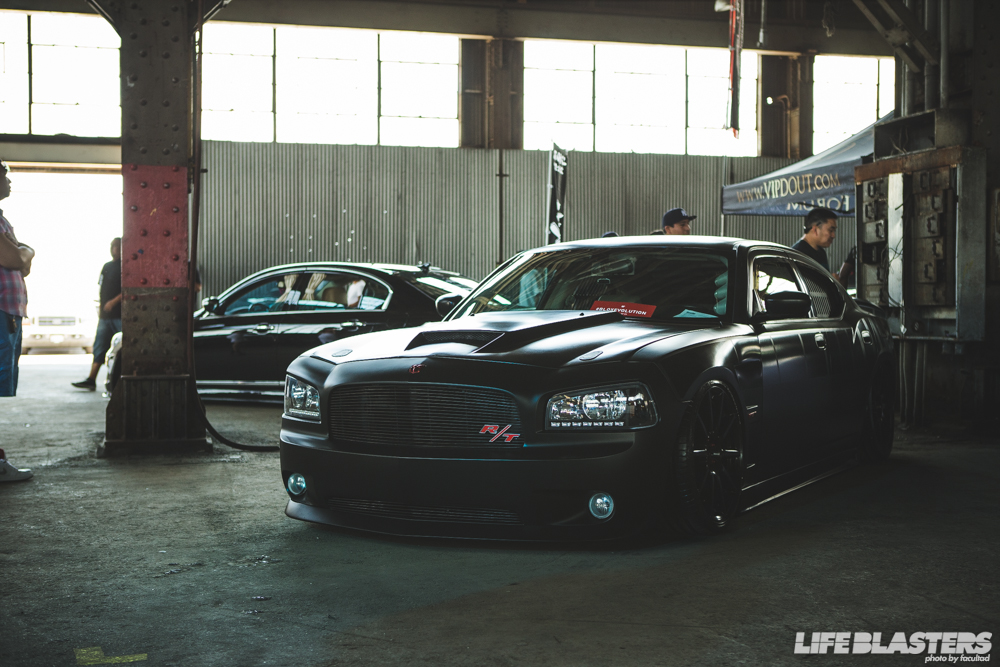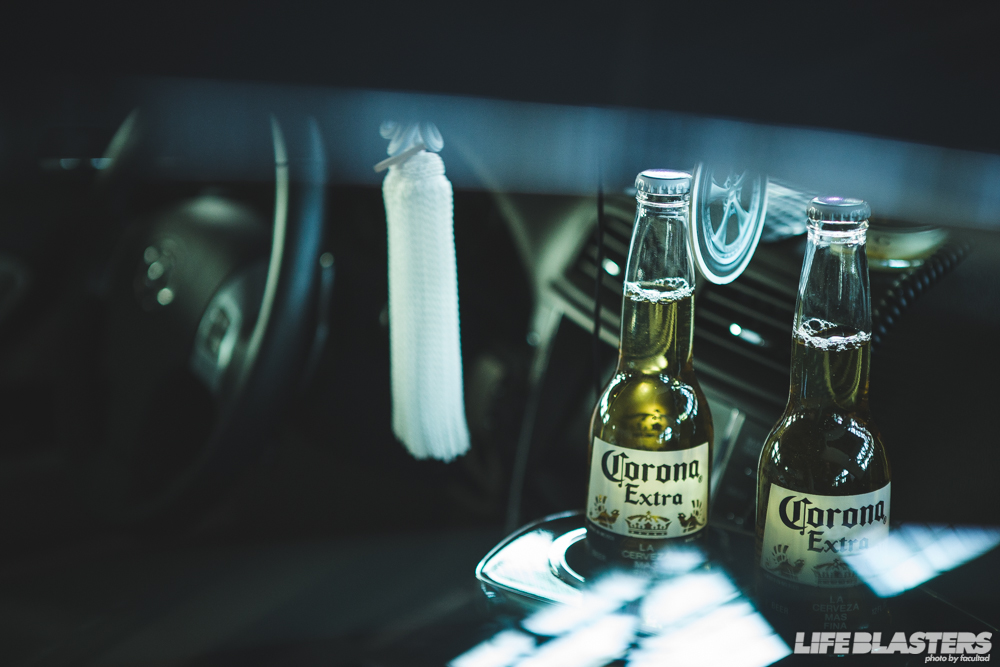 After taking this photo, it dawned on me that it was about that time to dehydrate after a long hot day of shooting.  So I went with my friend Jack.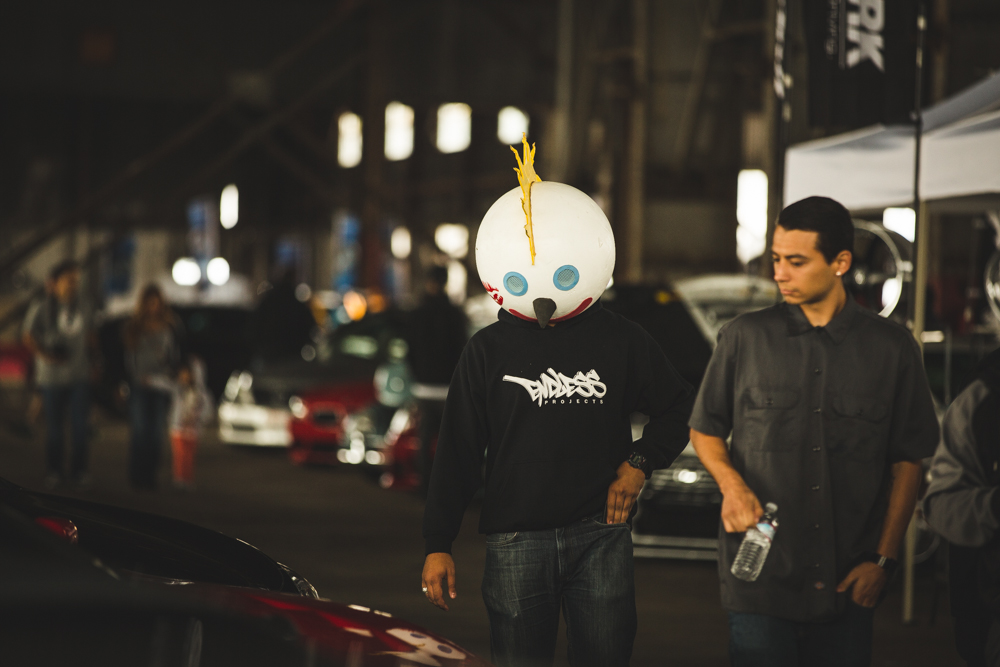 Good old Jack was having a great time after taking swigs off a bottle with the same name. His increasingly sloppy demeanor made for a few hilarious encounters around the warehouse.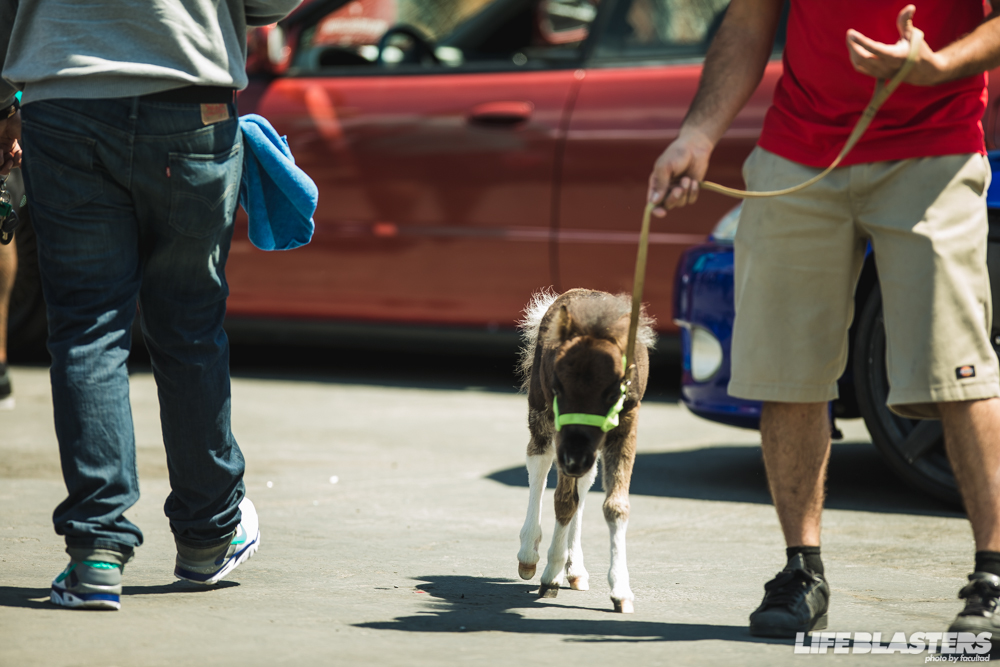 Speaking of hilarious drunken encounters, I had to double take after spotting this baby/miniature horse walking around. I made sure to take a quick snap just in case so I can convince my future sober self that it actually happened.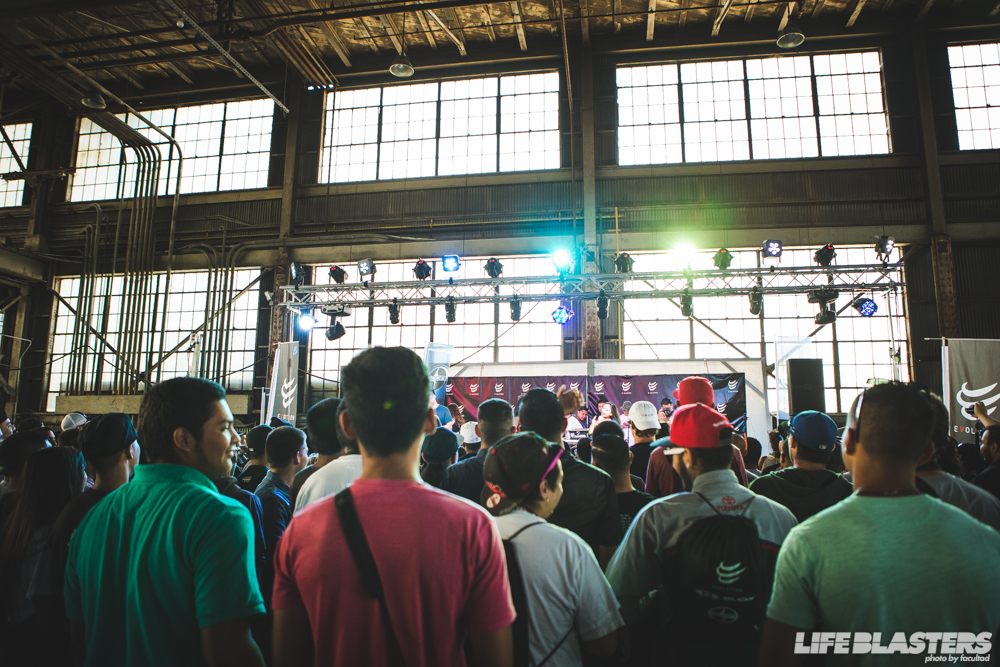 A car show wouldn't be complete without the DJ, and gogo dancers tended to flinging free shwag at you. I scored an air freshener to cover the musk smell in my car after walking around drenched in sweat all day.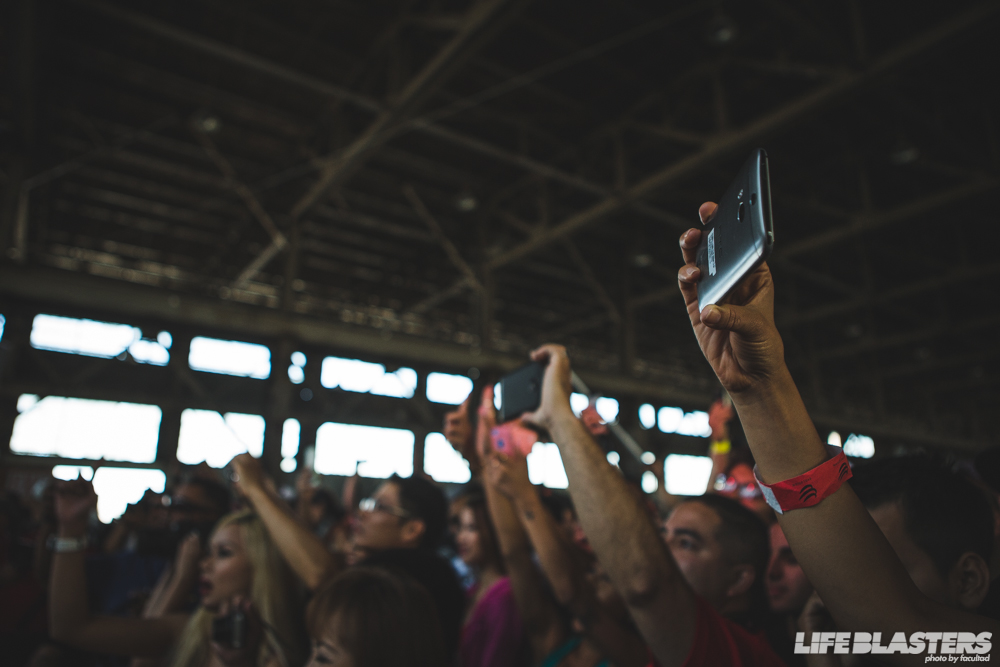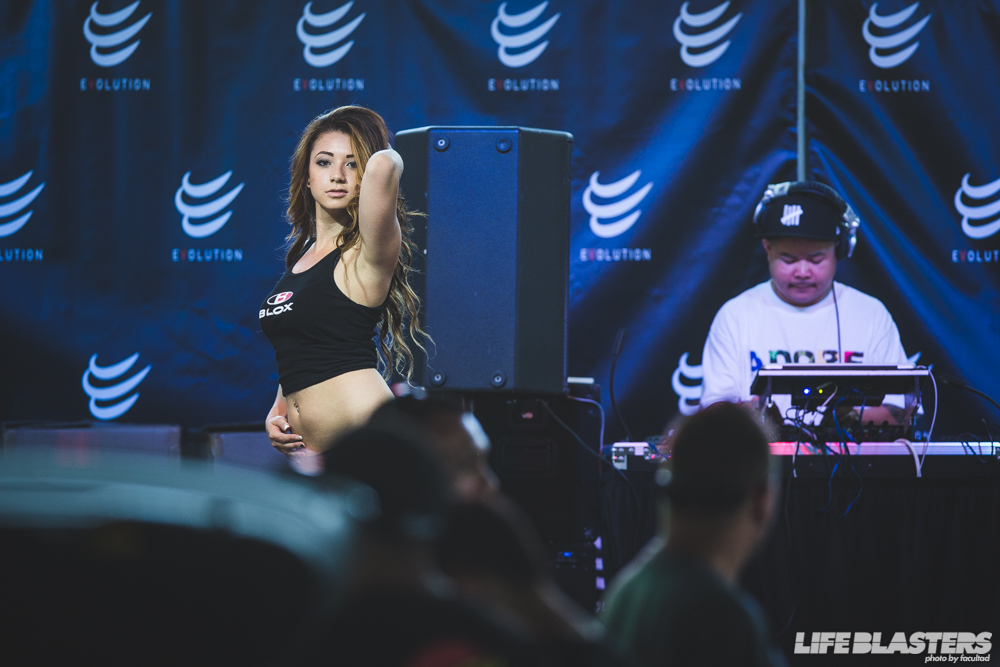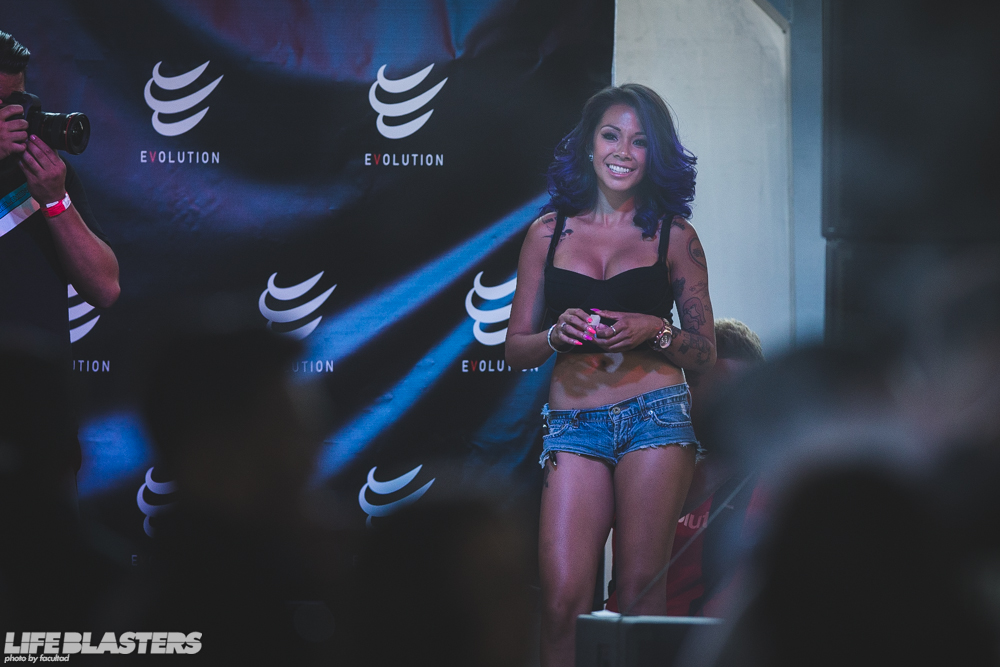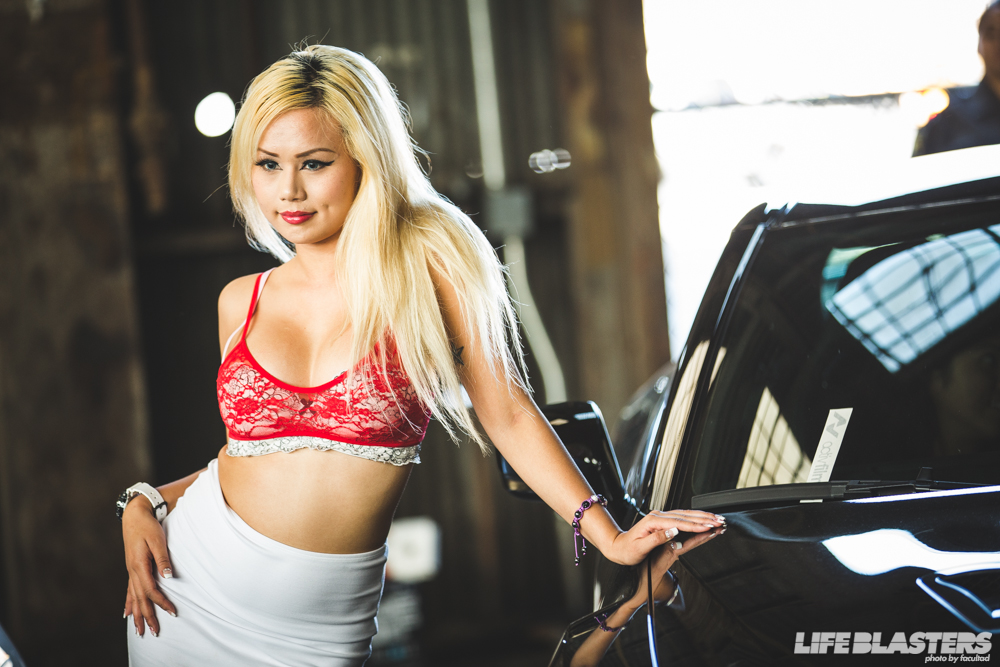 And of course, obligatory import models and twerk competitions are always fun to shoot.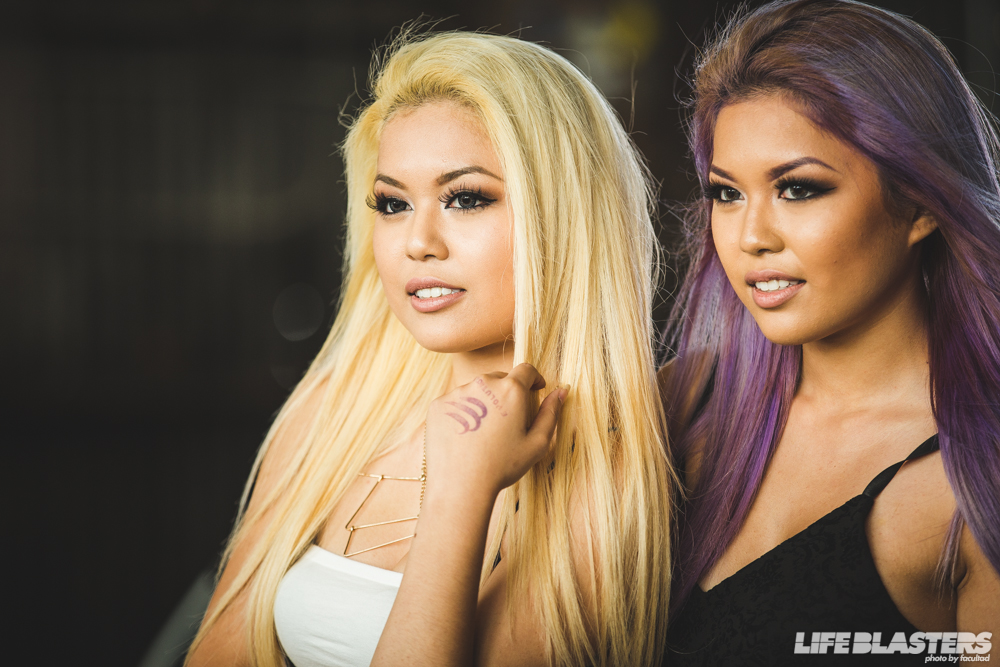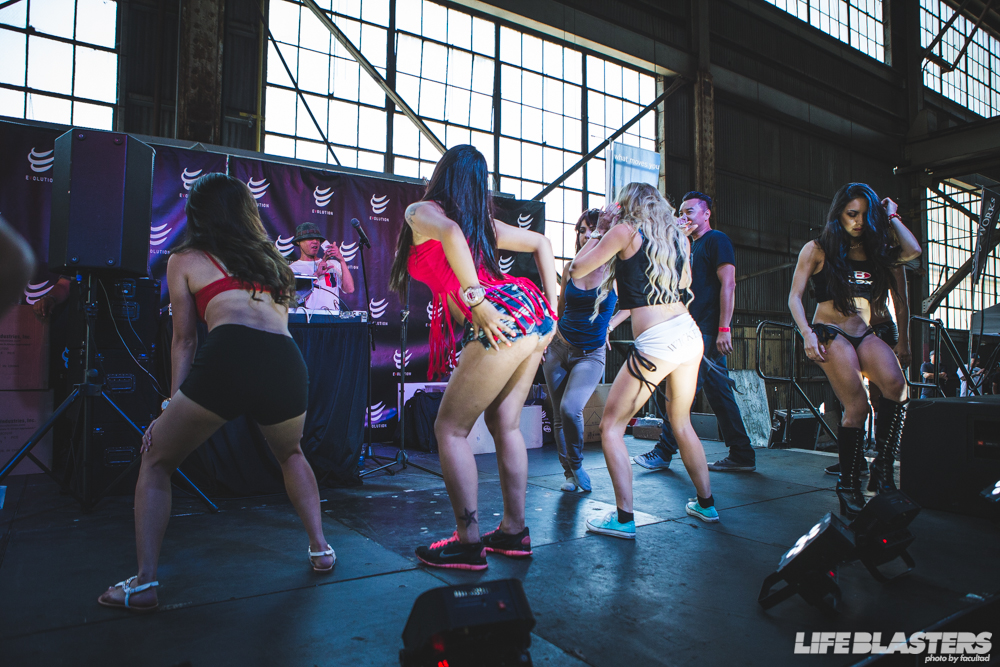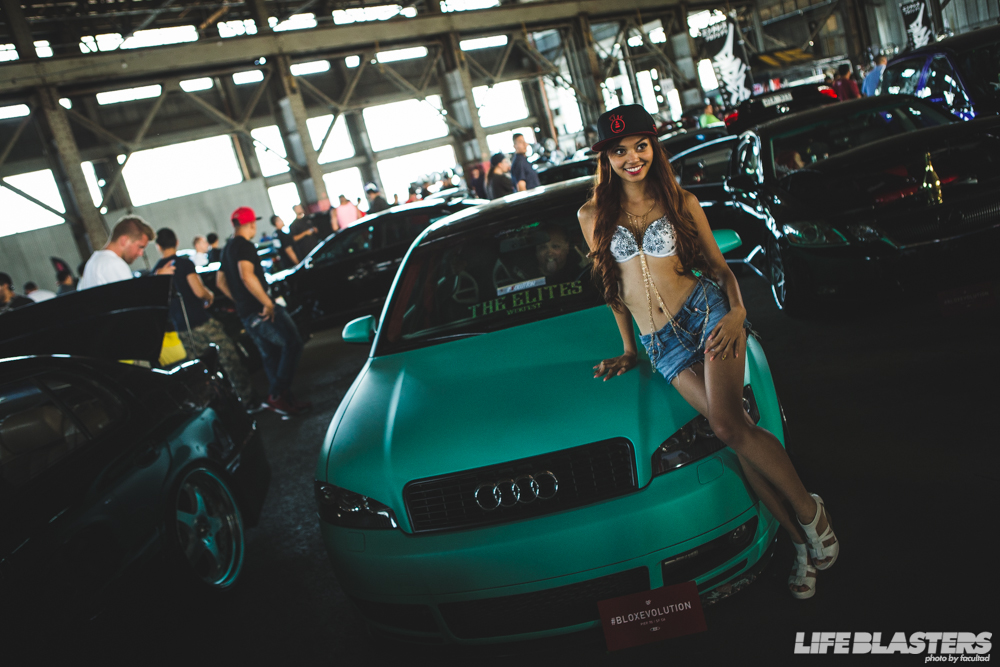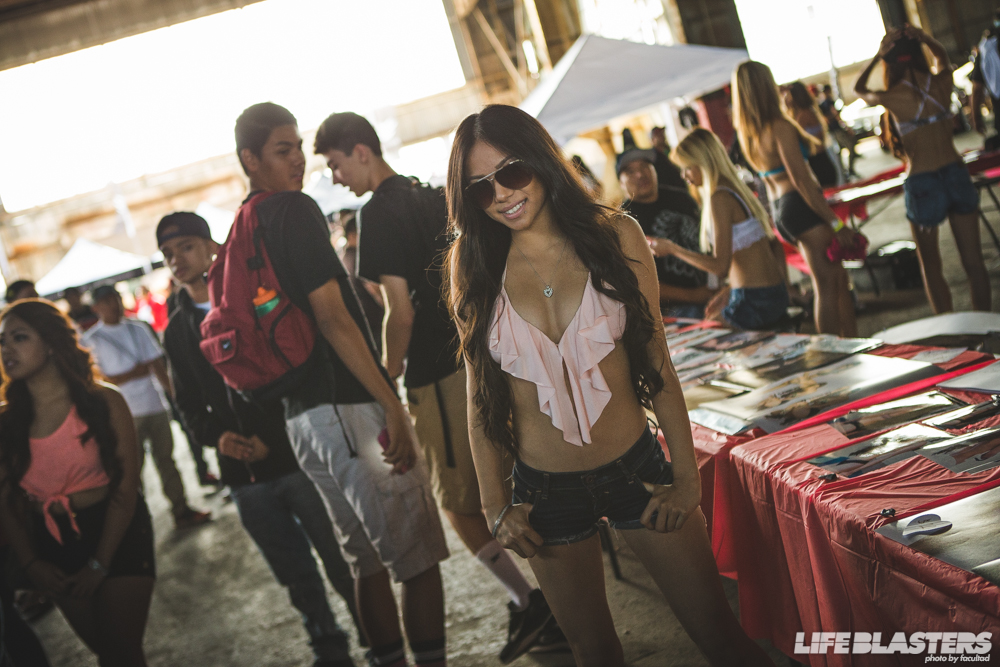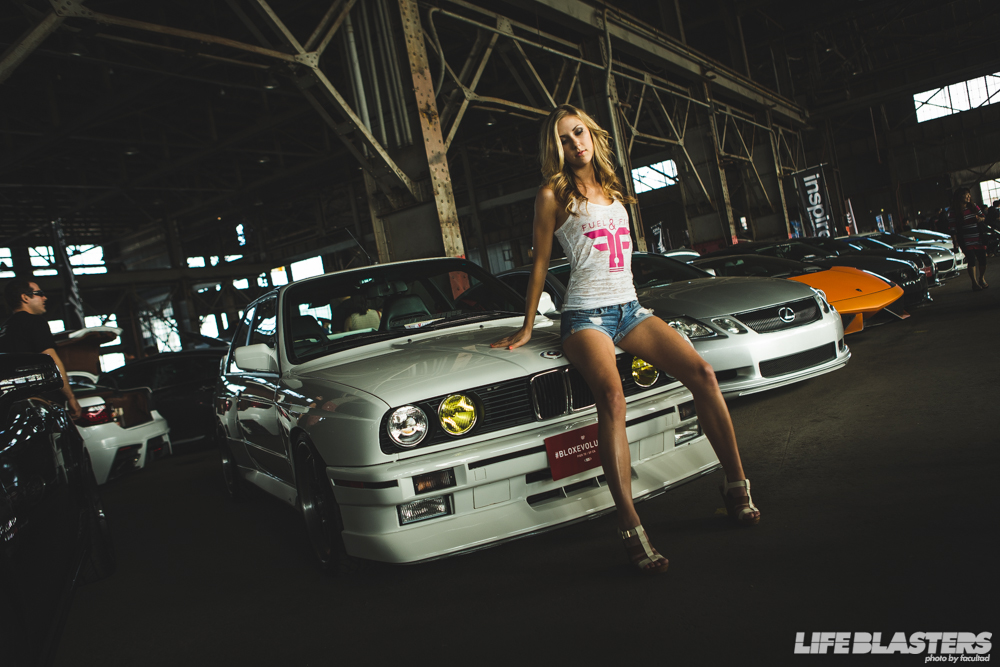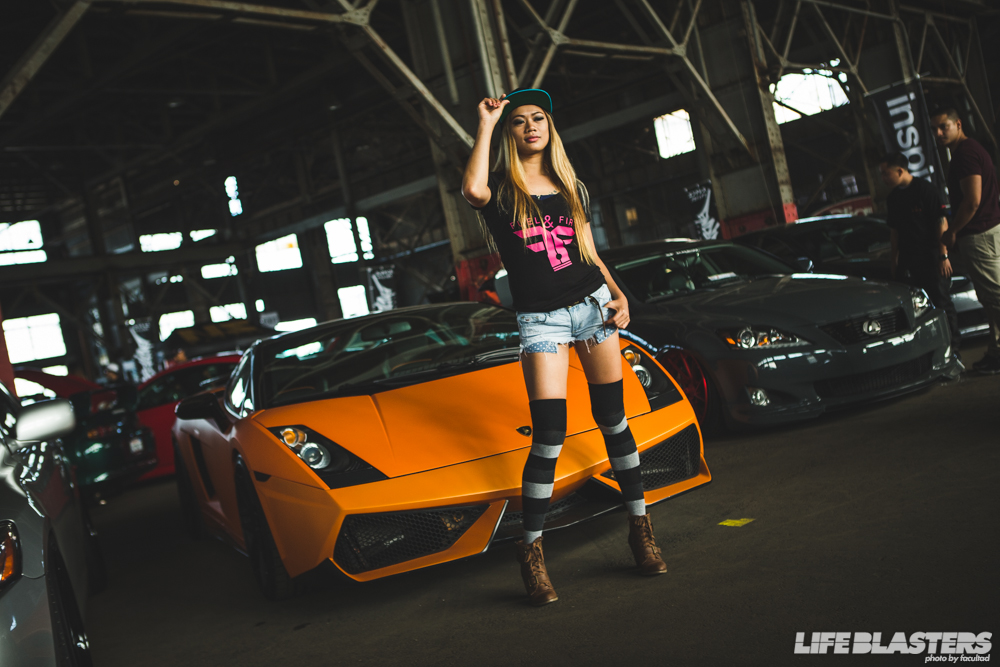 I wrapped things up pretty early since upping the shutter speed on my camera wouldn't hide the effects of alcohol and intense heat. I have to give the Blox team a thumbs up for pulling an event of this scale.  I'm definitely looking forward to see what they have in store for next year's Blox Evolution.



-Albert Facultad
instagram: @gynoceros, @lifeblasters