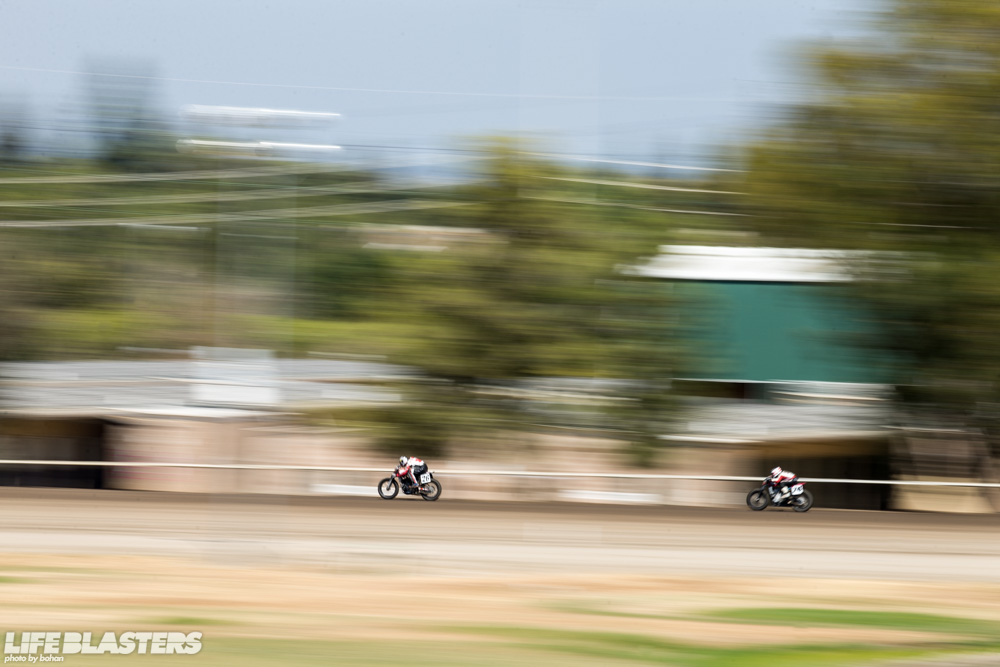 Over the weekend I got willingly dragged out in the scorching Sacramento heat to catch some flat track motorcycle racing. Not just any racing, but an AMA national race that's been going on since 1959, minus a few years known as the Sacramento Mile. This was the 48th running of the race and though there would be some history being made, I just wanted to see guys on bikes slide around in the dirt.



After some practice and qualifying sessions, it was time for the heat races. First it was the singles.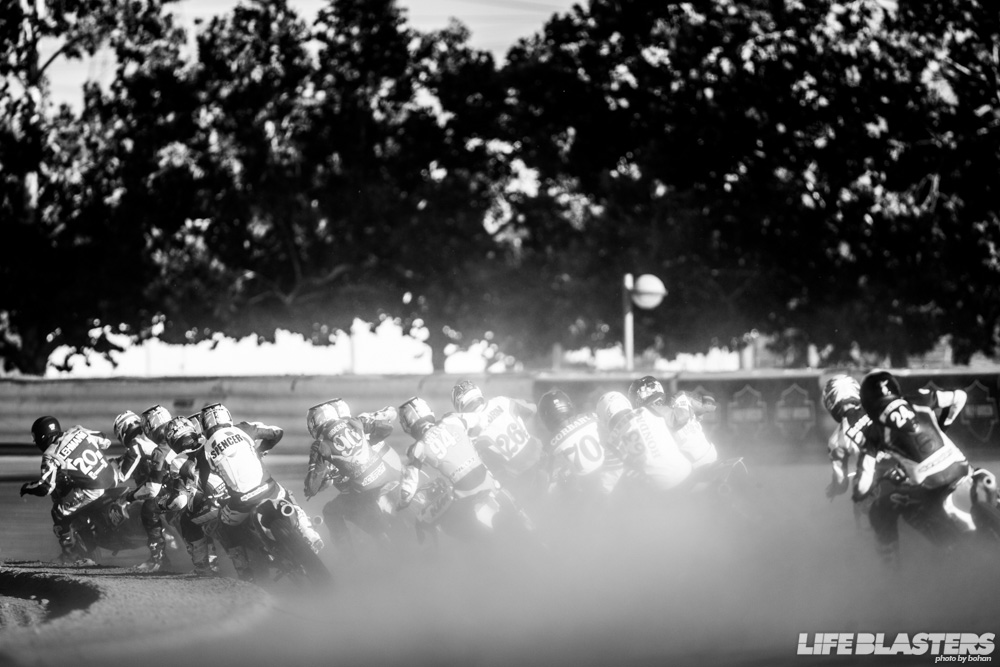 It hasn't changed that much in 40 years.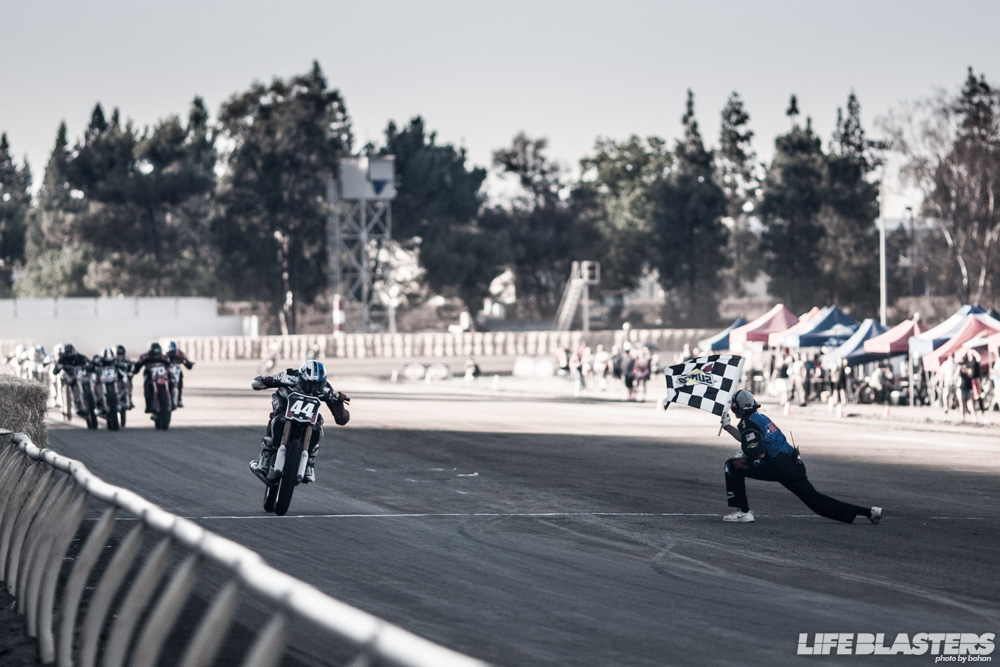 Nick Armstrong ended up winning the first heat.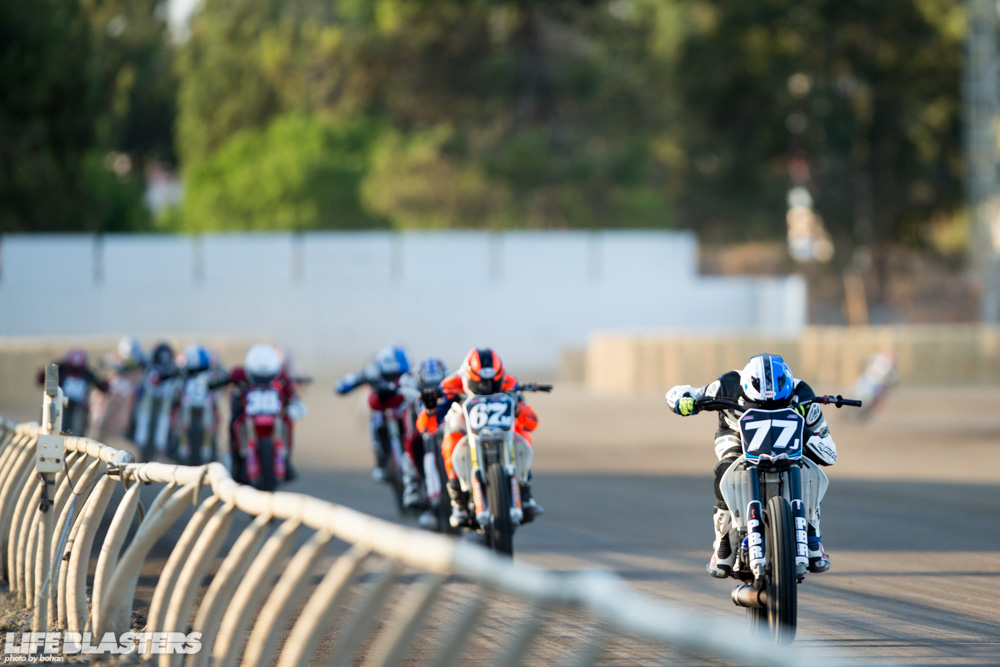 While Kyle Johnson won the second heat.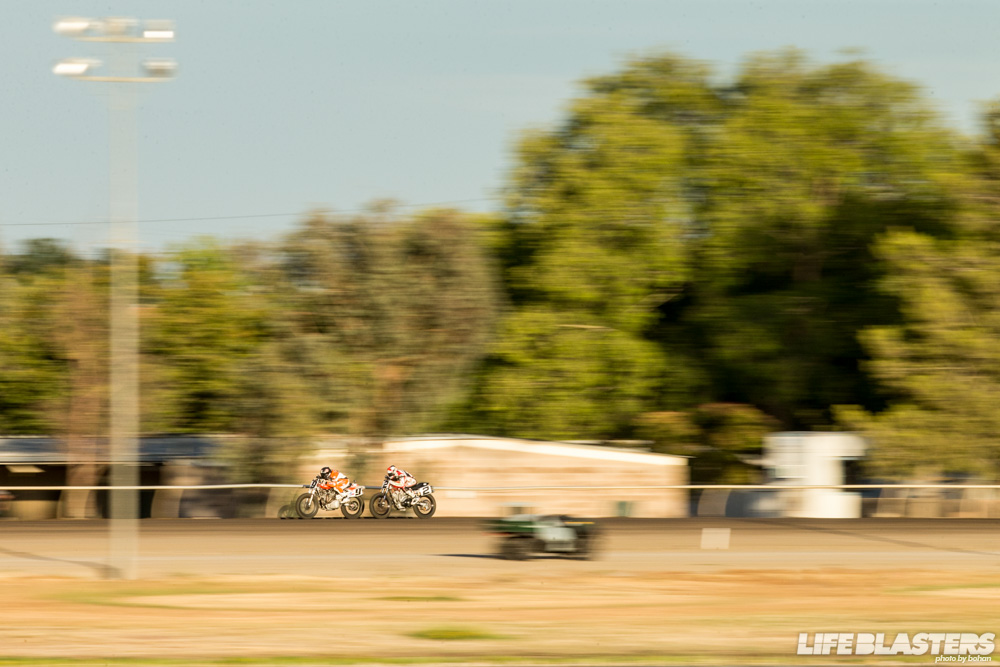 Between races they brought two old timers out for a grudge match. Chris Carr and Jay Springsteen duked it out for a few laps. It was pretty entertaining, as they were totally on it the whole time and didn't have anyone to worry about but each other. I don't even know who won.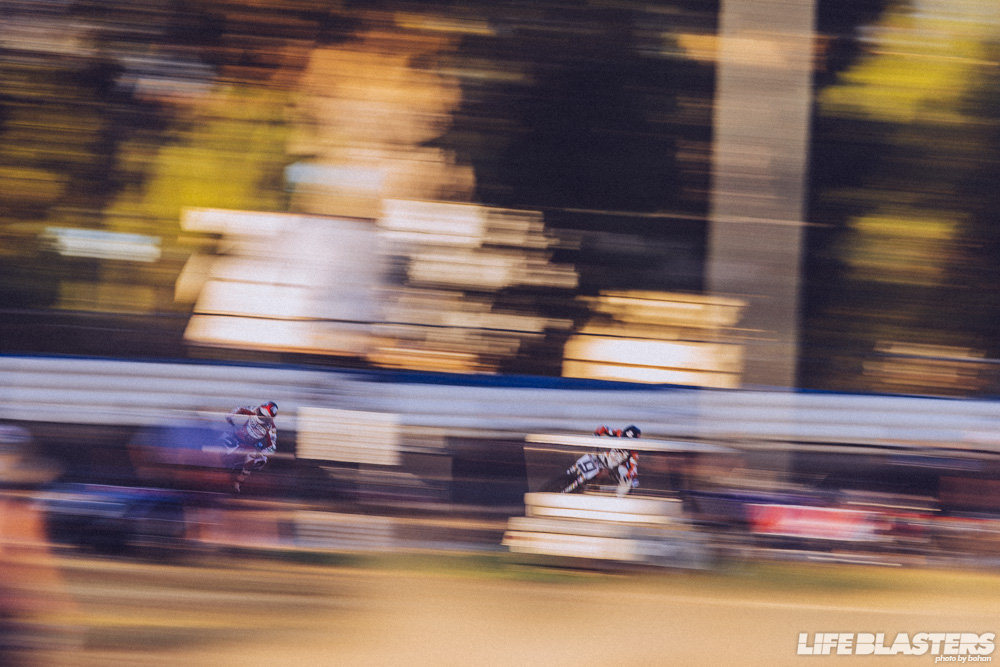 The twins raced next.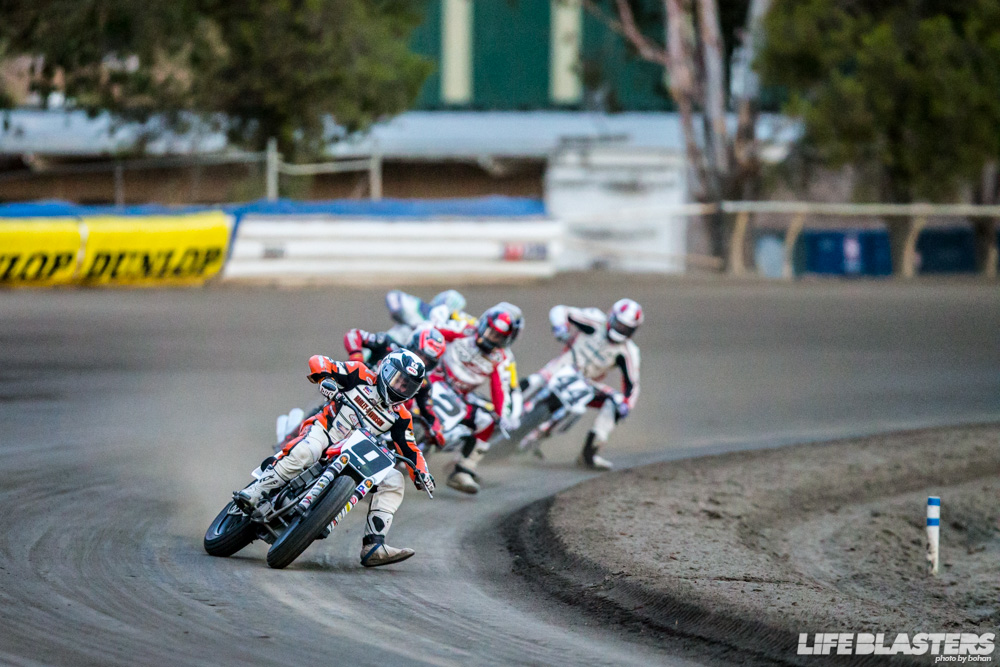 Jared Mees won Heat 1.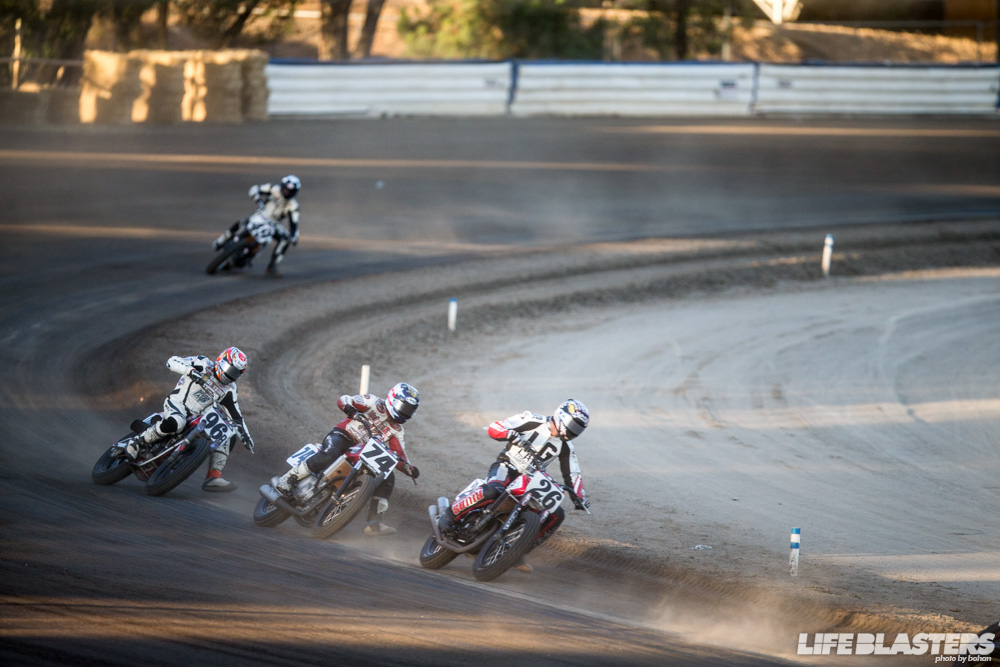 I couldn't get enough of these guys.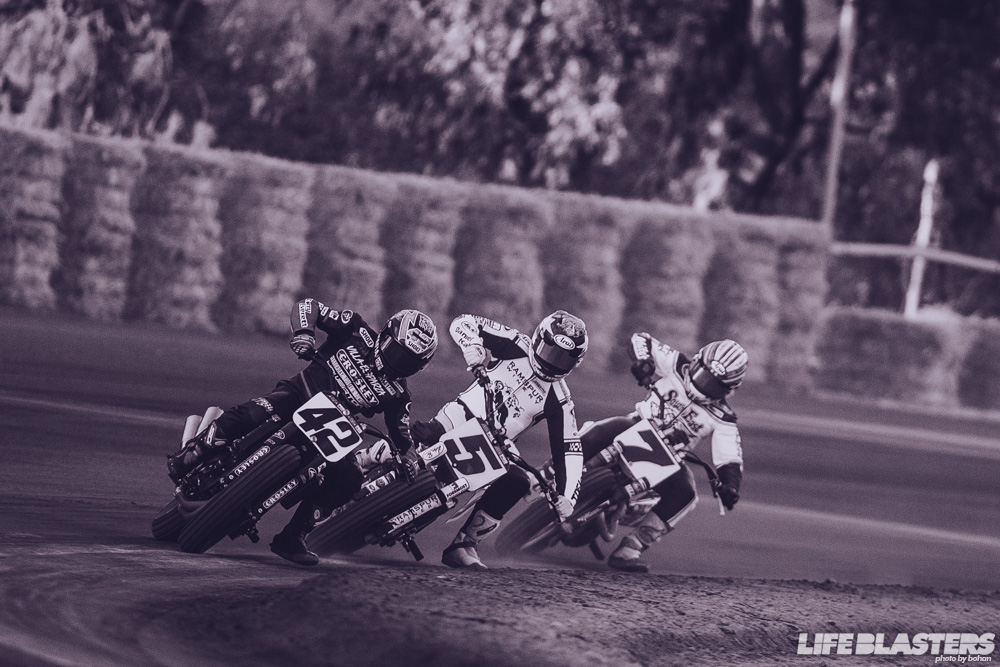 Bryan Smith won the second heat. He was looking at winning an unprecedented 4th straight race at Sacramento. Other riders had won more races here but none had done four in a row before.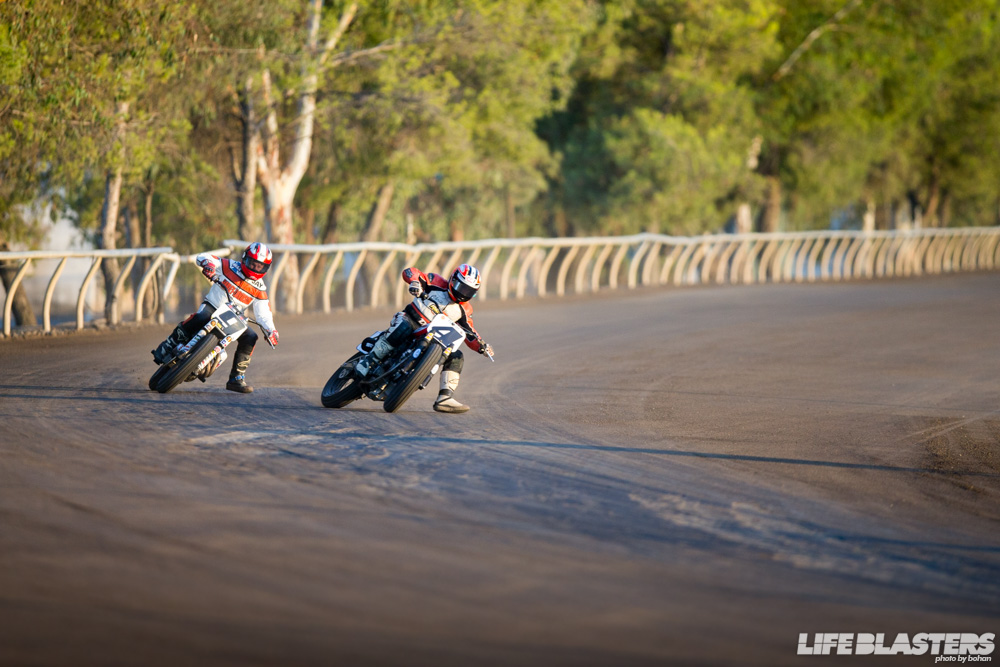 Of course Carr and Springsteen had to come out and go at it again.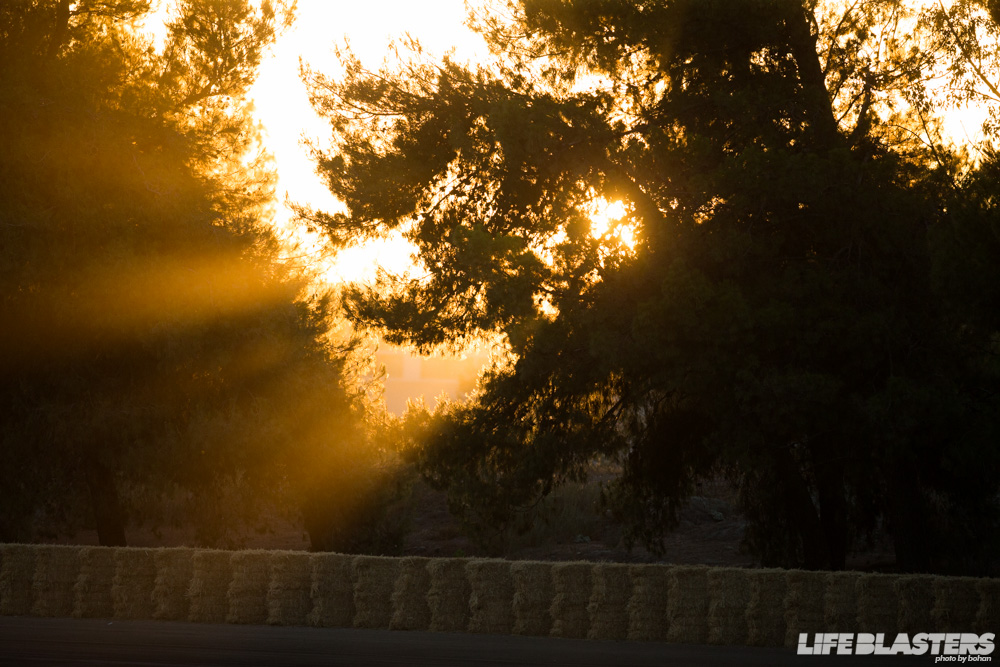 The sun was getting low and throwing sunbeams through the light dust kicked up by the bikes.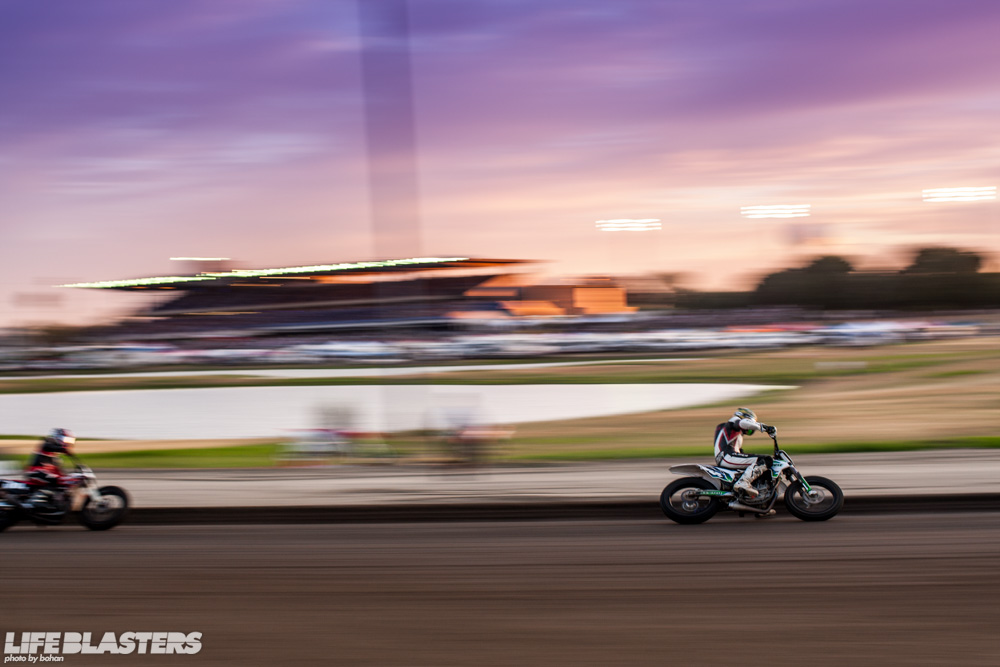 And then it was time for Last Chance Qualifying for the singles, where riders who hadn't qualified earlier had one last chance to make it into the big show.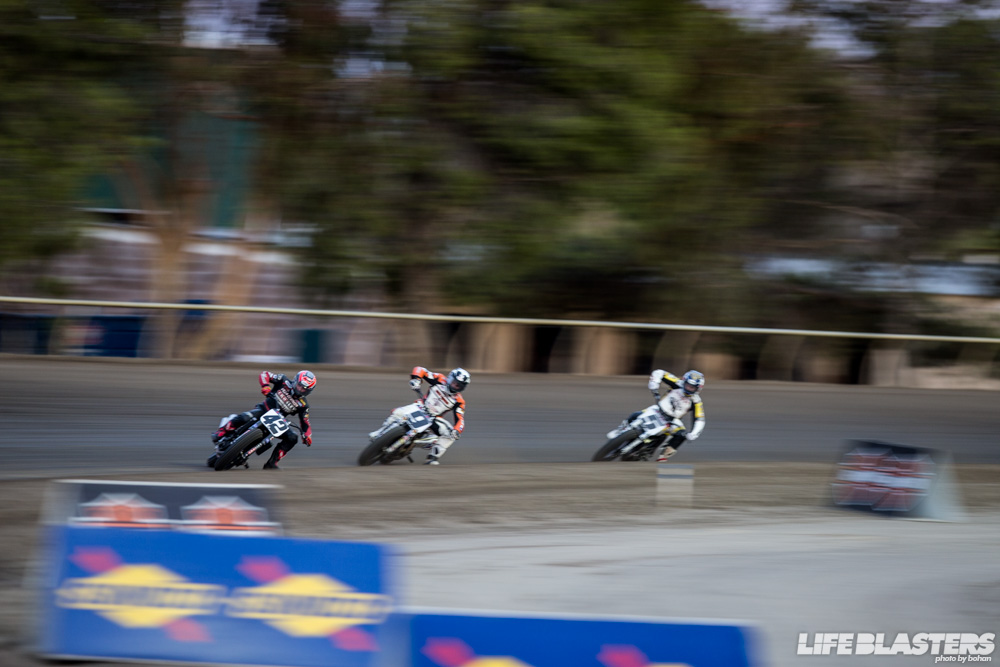 After that was the twins Dash for Cash. Mees actually beat out Smith on this one and got the 10 grand.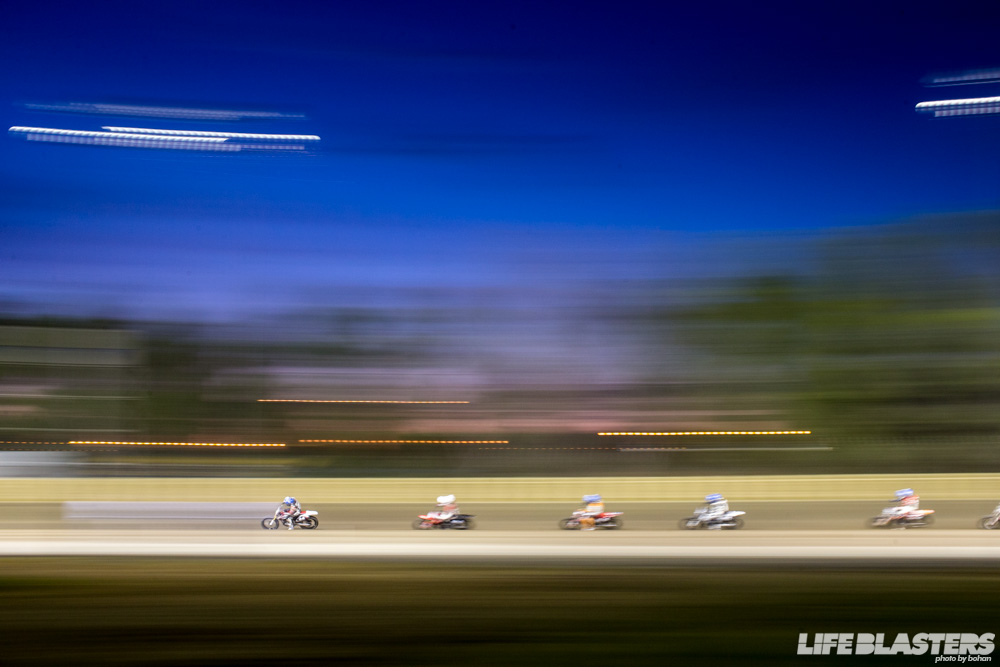 Then finally there was the main singles race.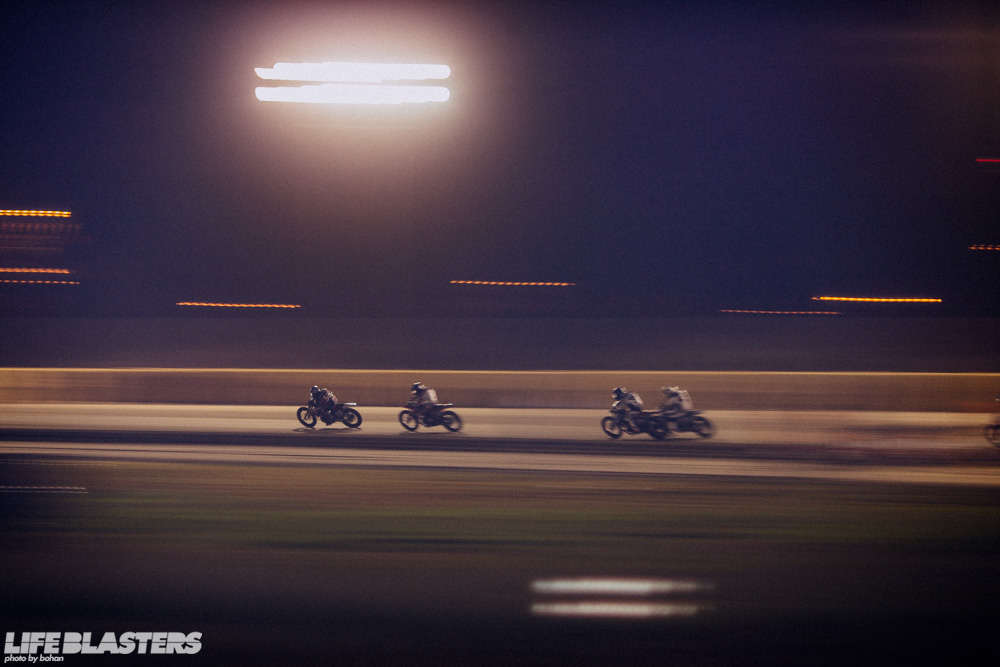 12 laps, 18 riders, and Kyle Johnson came out on top, followed by Davis Fisher and Nick Armstrong.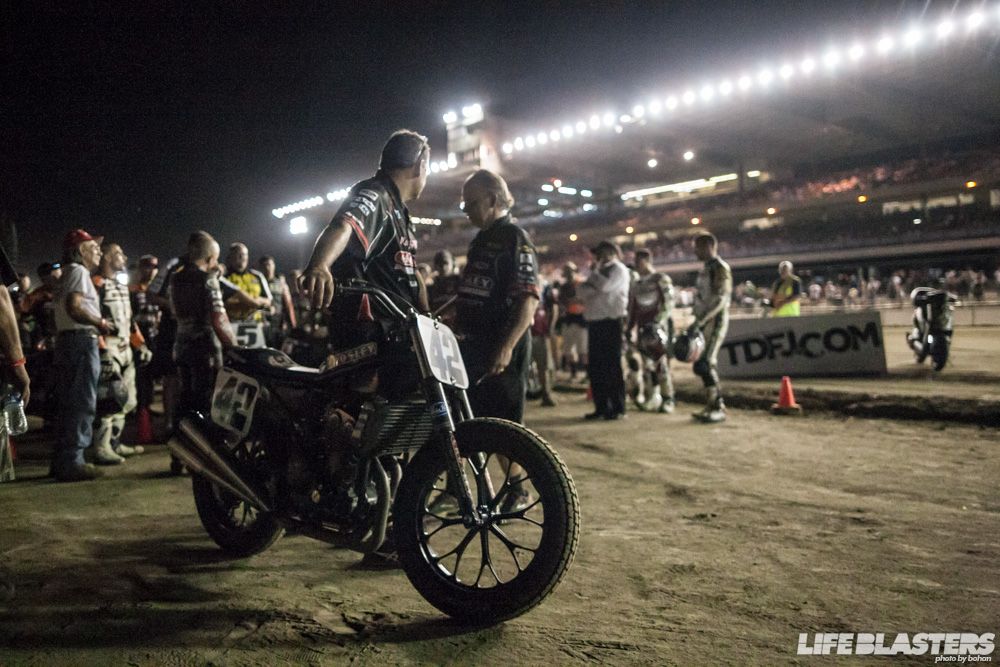 And finally, finally it was time for the main main event, the AMA Pro Grand National Championship race at the Sacramento Mile.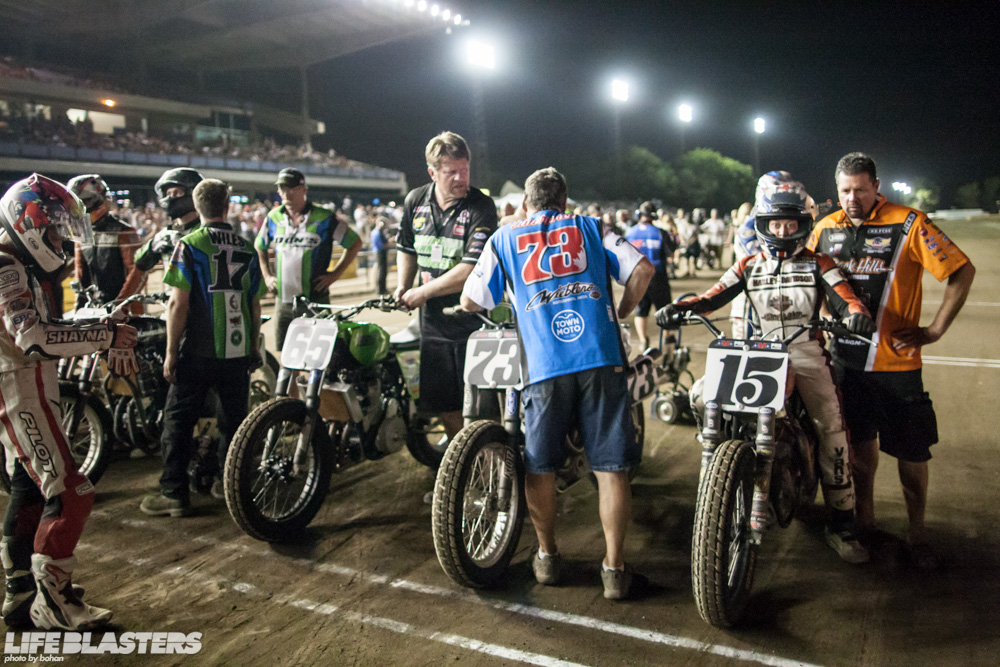 Like the singles race, 18 riders lined up on the grid.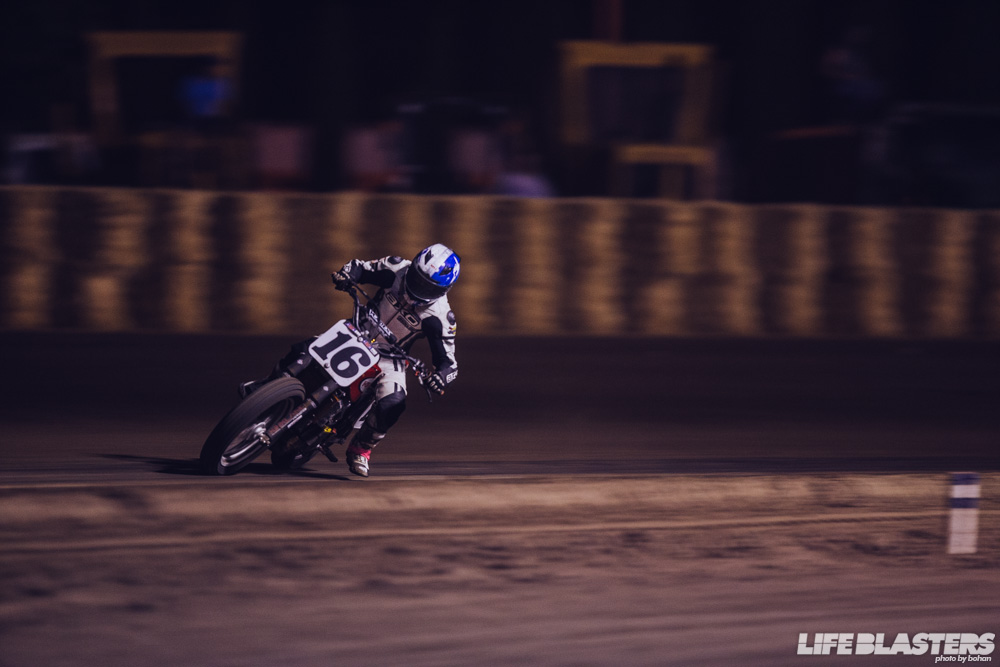 Wyatt Maguire was leading the Saddlemen Rookie of the Year chase, and he was riding an SV650 (which I used to ride) so I hoped he would do well.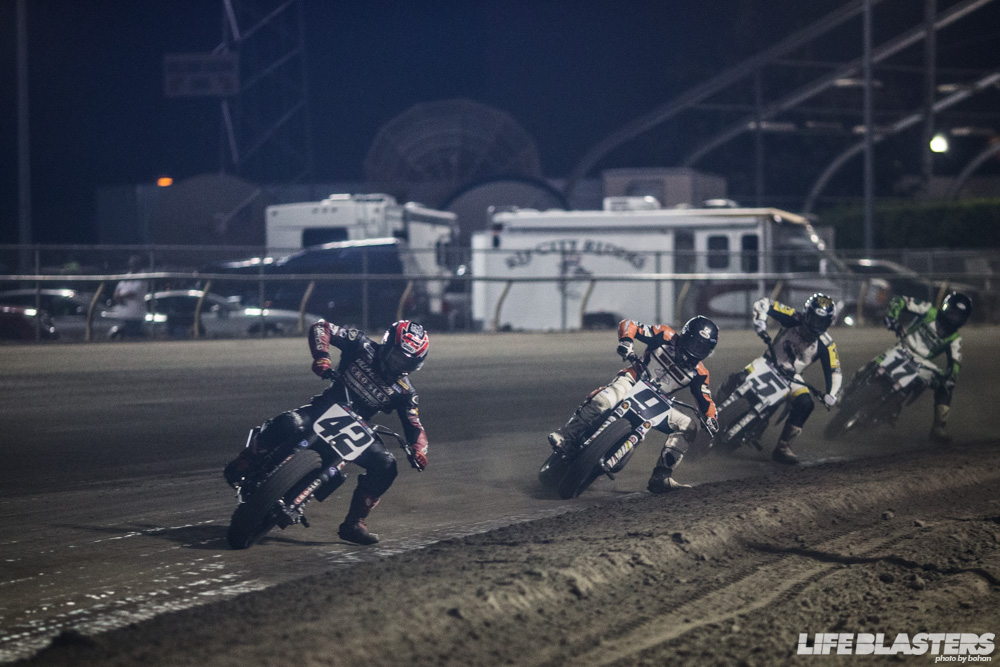 Bryan Smith wasn't always in the lead. He was dicing it up  throughout the race before breaking ahead one last time.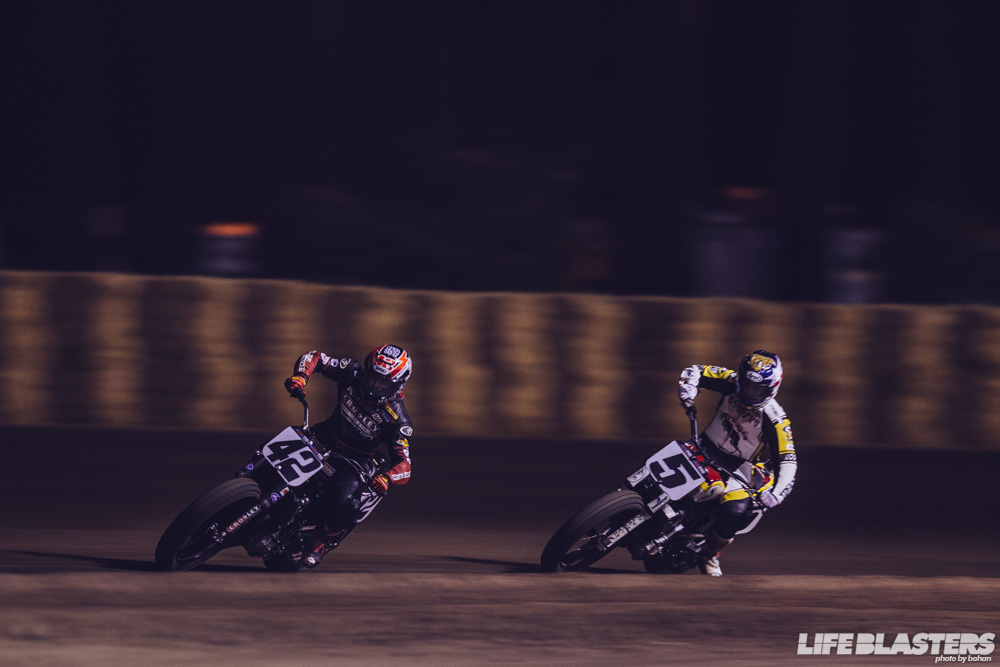 He held the lead as Jake Johnson chased him all the way through the finish line after the 25th and final lap.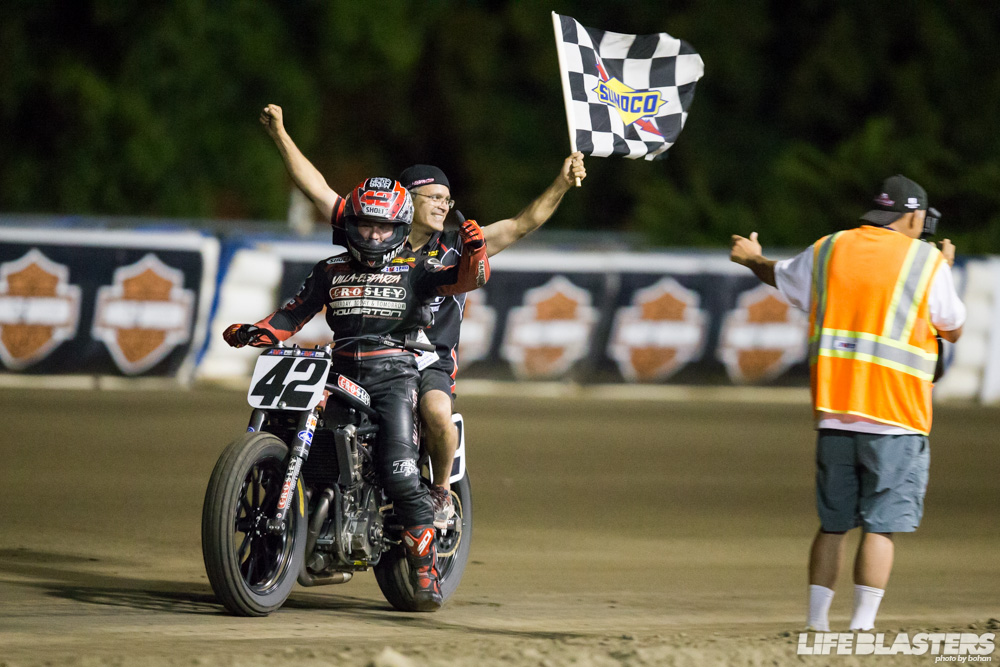 And who wouldn't want to take a victory lap with an attractive gentleman on the back?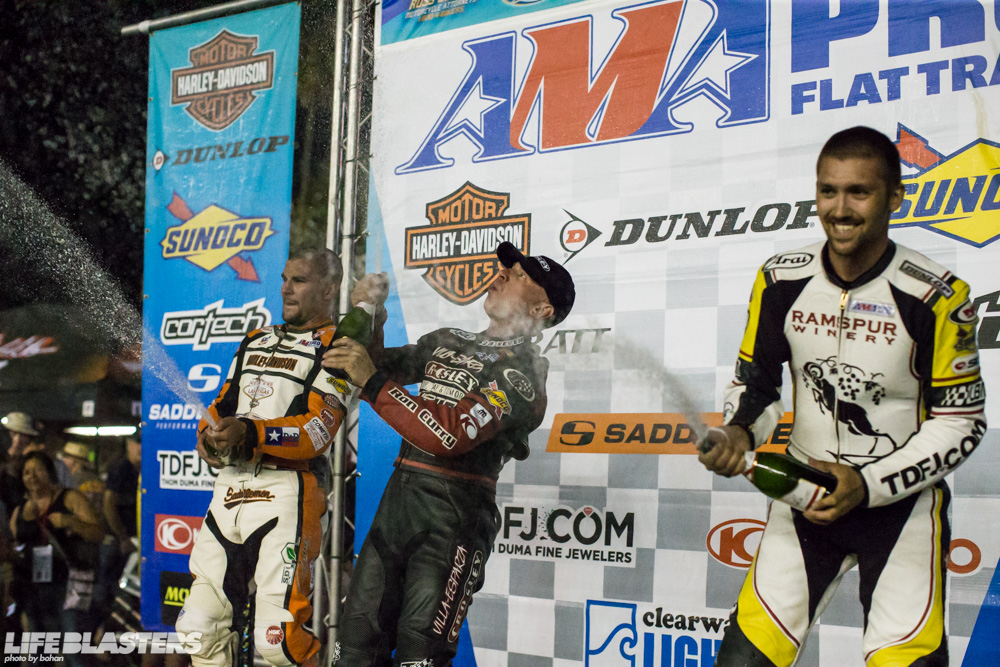 Along with Smith and Johnson, Jared Mees got to taste that sweet, sweet champagne. After this race, Smith is leading in points with 28, while Johnson and Mees are tied in second with 21 each. Aside from that, Smith was super happy to have won that 4th race in a row. I think he mentioned something about drinking beer afterwards.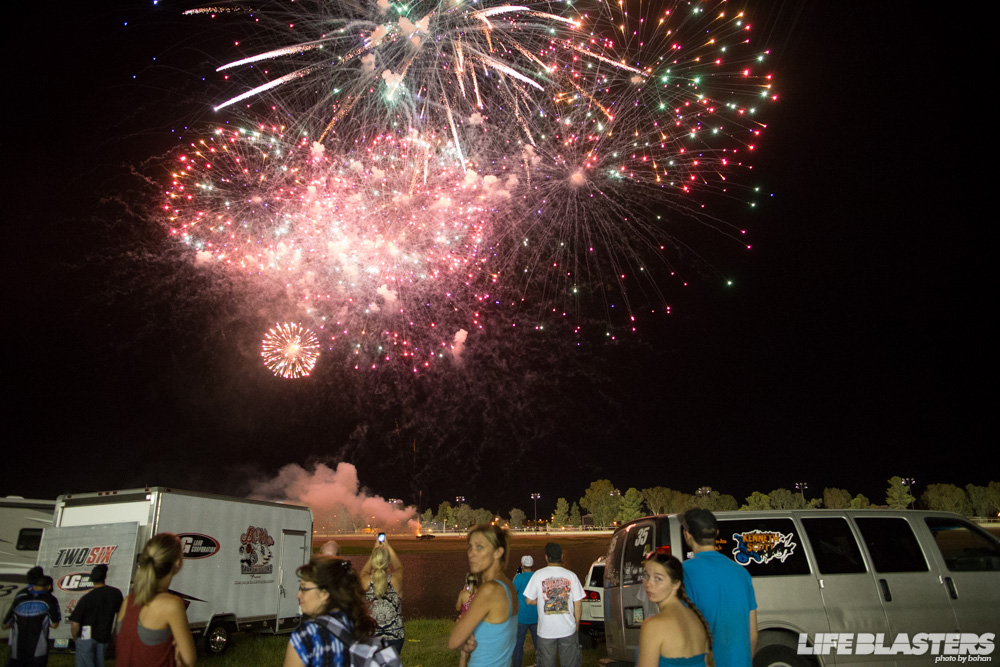 What kind of hot night of racing would be complete without a fireworks show?
.:Bohan
email: bohan@lifeblasters.com
instagram: @lifeblasters, @andrew_bohan