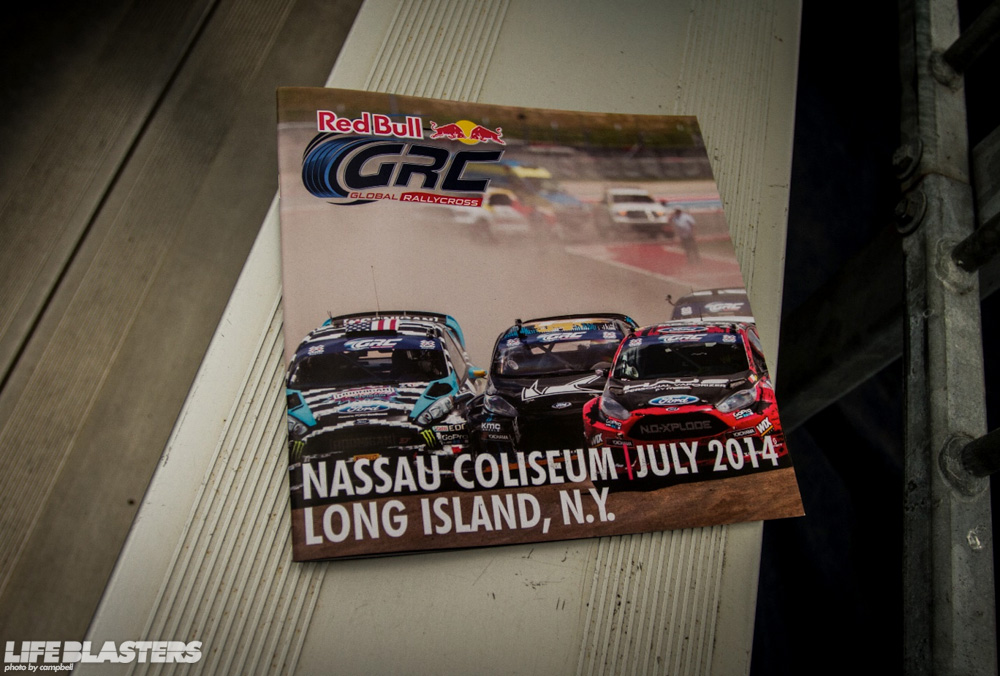 Global Rallycross on Long Island! I finally had an opportunity to shoot a cool racing event in my own backyard. A 15 minute drive has to be the shortest trip I have ever made! Nassau Coliseum, a 32 million dollar arena, with a parking lot that's perfect for local autocross and now a full blown RedBull event!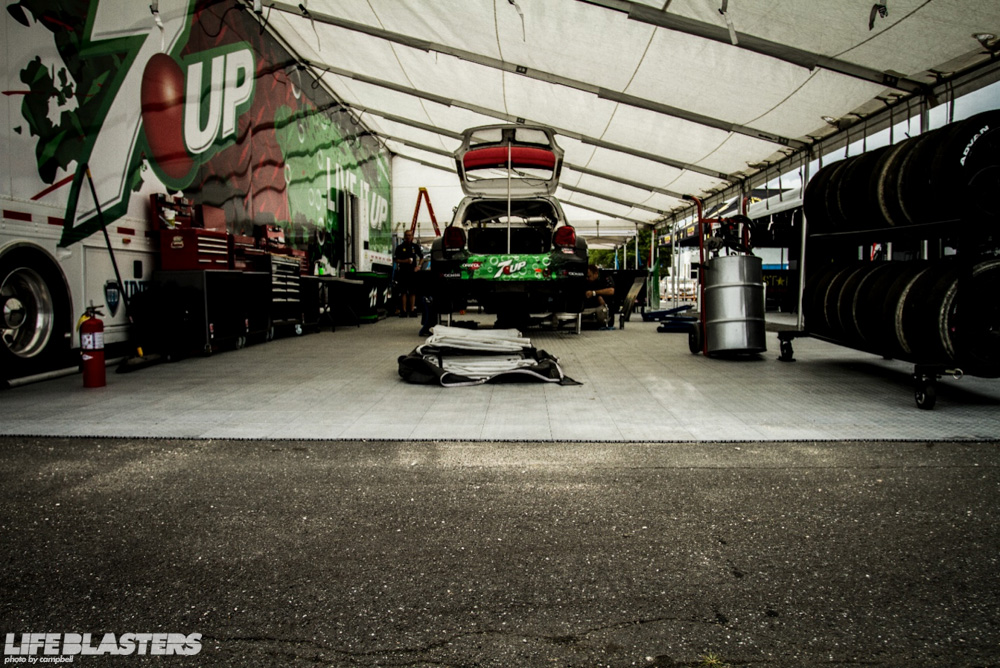 Volkswagens are what originally got me into cars as a kid, so naturally seeing Scott Speed's 7UP VW Polo R was first on my list of must-see cars.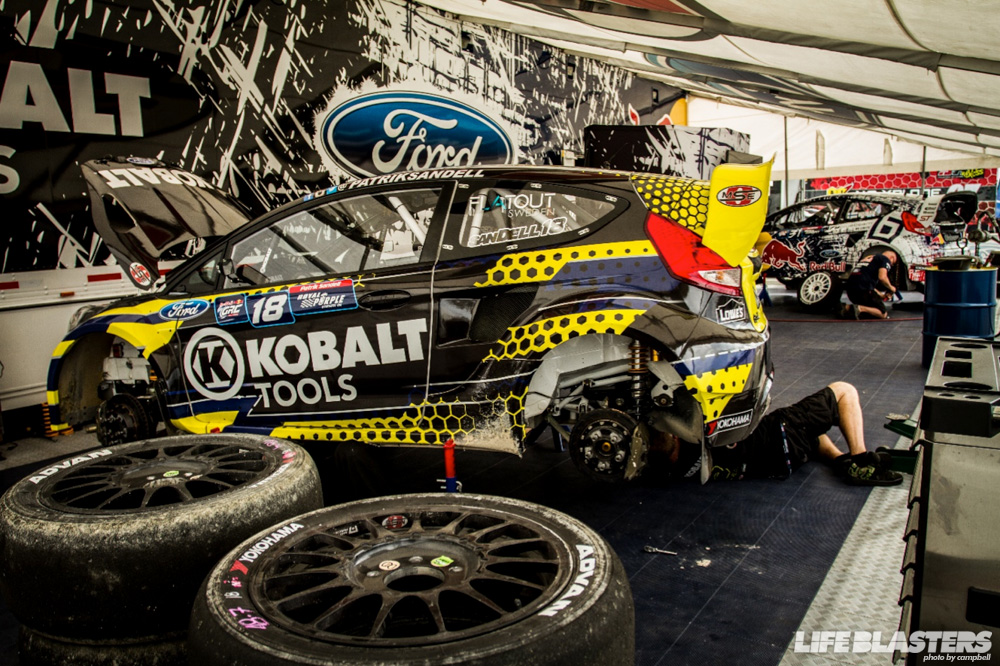 Now don't forget about the Fords that have come up and interrupted the whole AWD Subaru game. That's right all you Subie-heads, 13 entries in the Supercar class and only 2 are Subarus, the majority being Ford. Patrik Sandell's and Joni Wiman's Fiesta ST's getting some pre-race settings dialed in.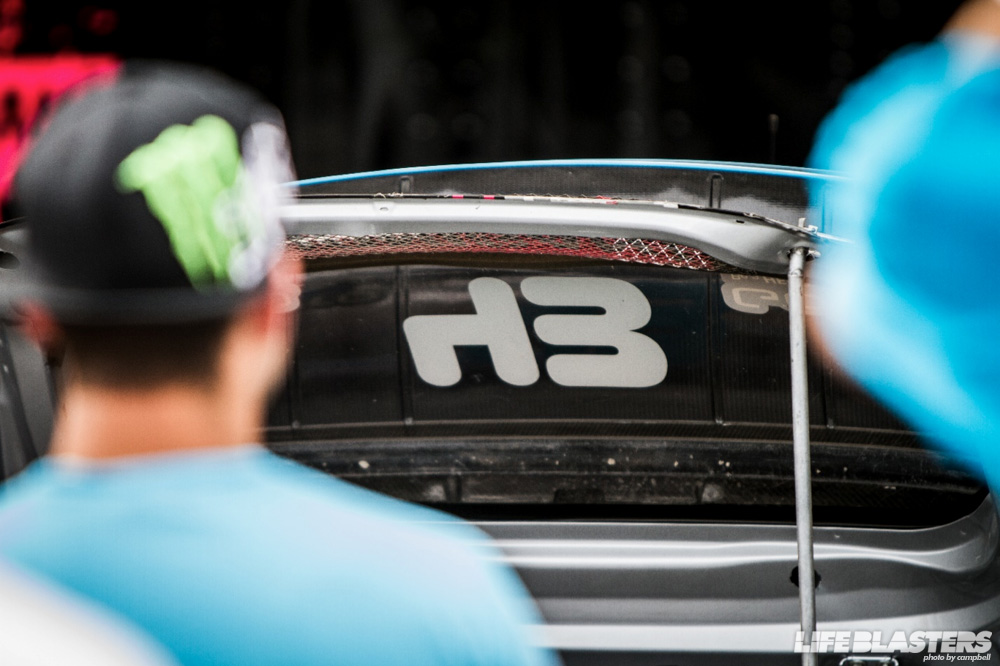 Speaking of Subaru and Ford, another crowd favorite was in town for the event.  That's right, Mr. Ken Block himself.  It's funny to see how much attention even his empty car gets.  He skipped out on the Rally America New England Forest Rally to compete at GRC.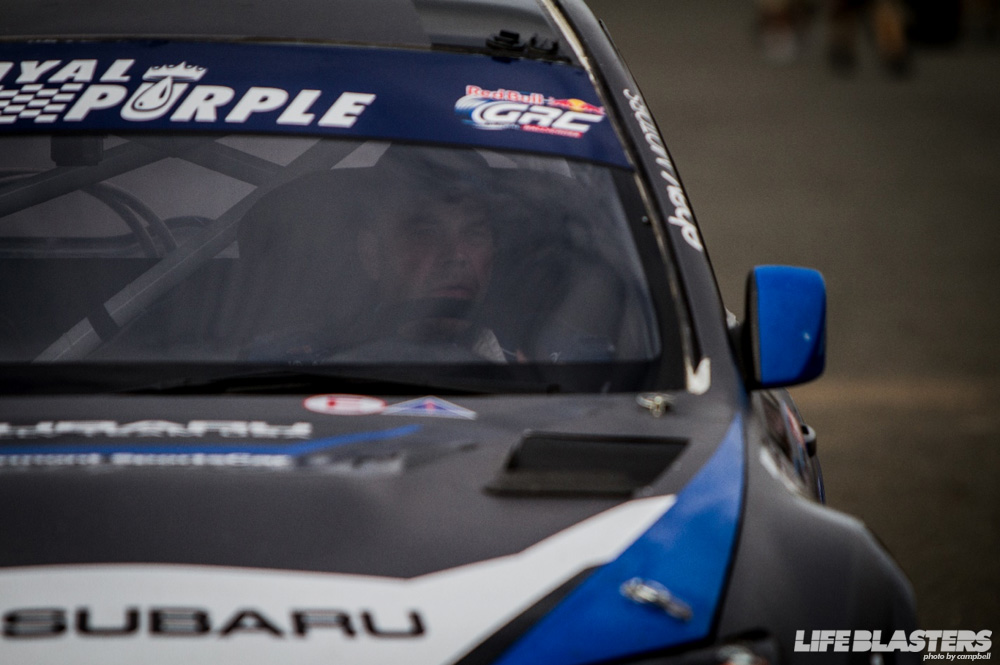 Then we've got drivers like Sverre Isachsen, driving for Subaru.  Going out for practice runs, he was already one of the most focused drivers out there.  Let's skip ahead to some racing, but first…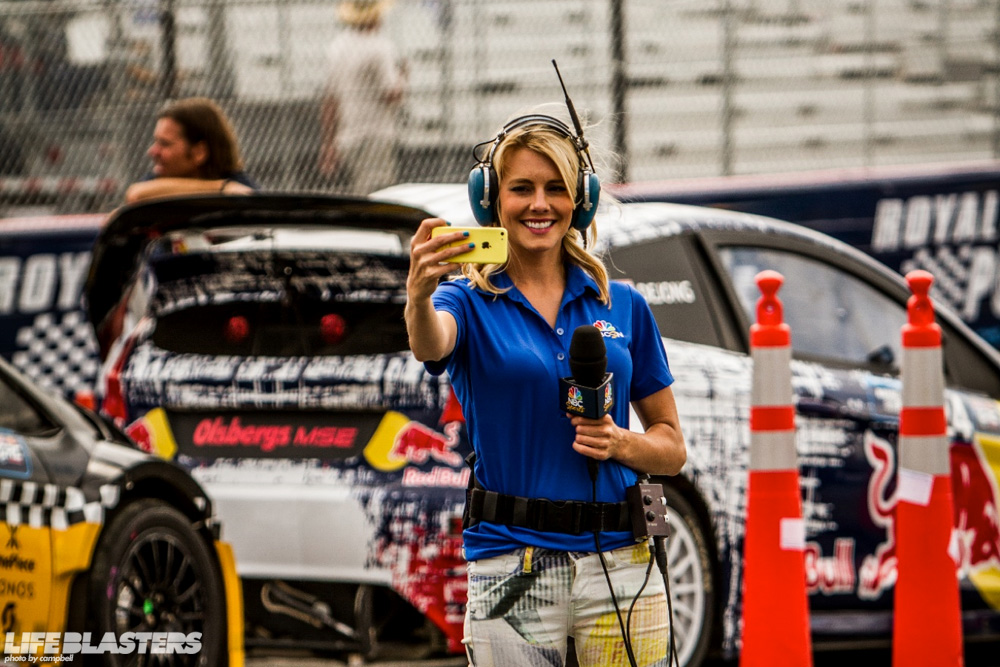 Let's catch NBC Sports host Kristen Kenney taking a selfie on the grid.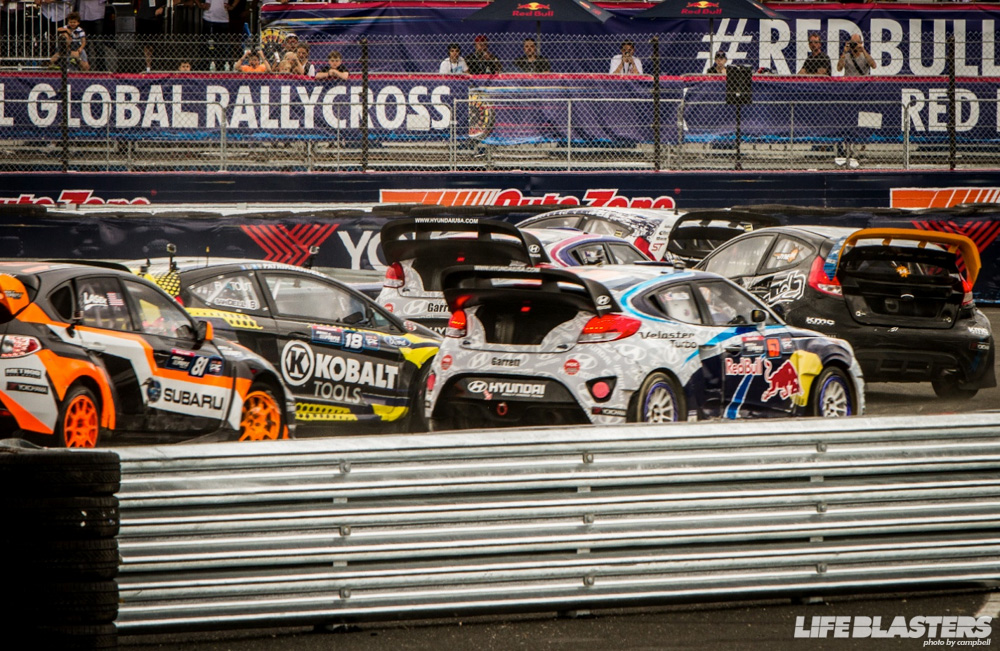 And they're off!  It's pretty intense when you're used to seeing one rally car at a time.  But to see all these rallycross cars packed and constantly fighting for track space, it's very different and very exciting.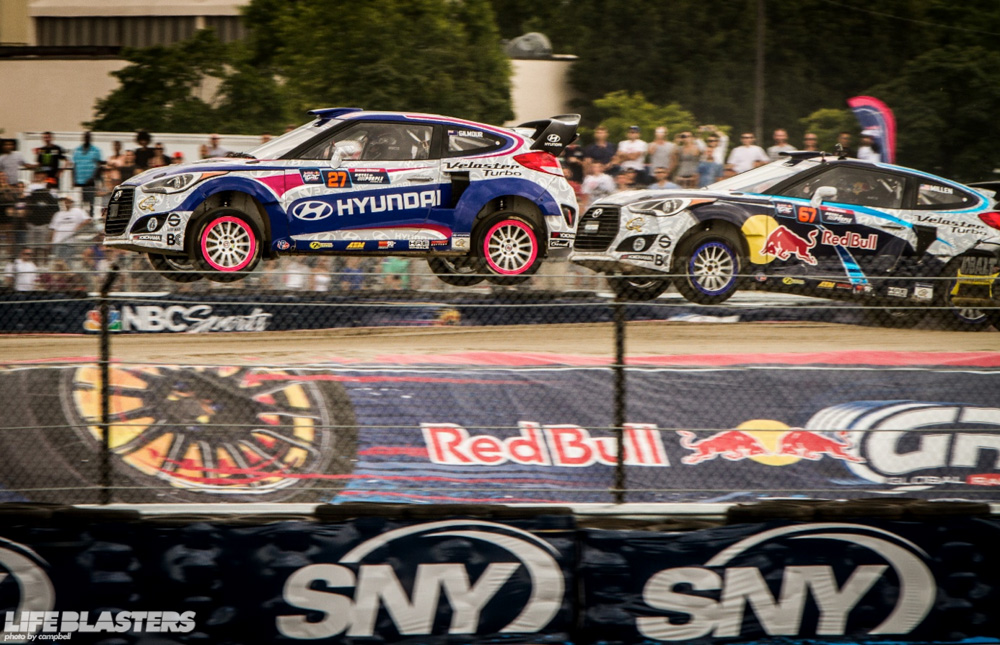 Unfortunately there's not enough dirt on Long Island for GRC. But that didn't stop RedBull from bringing in their own to at least build a nice table top. Air Hyundai in tandem flight, piloted by Emma Gilmour and Rhys Millen.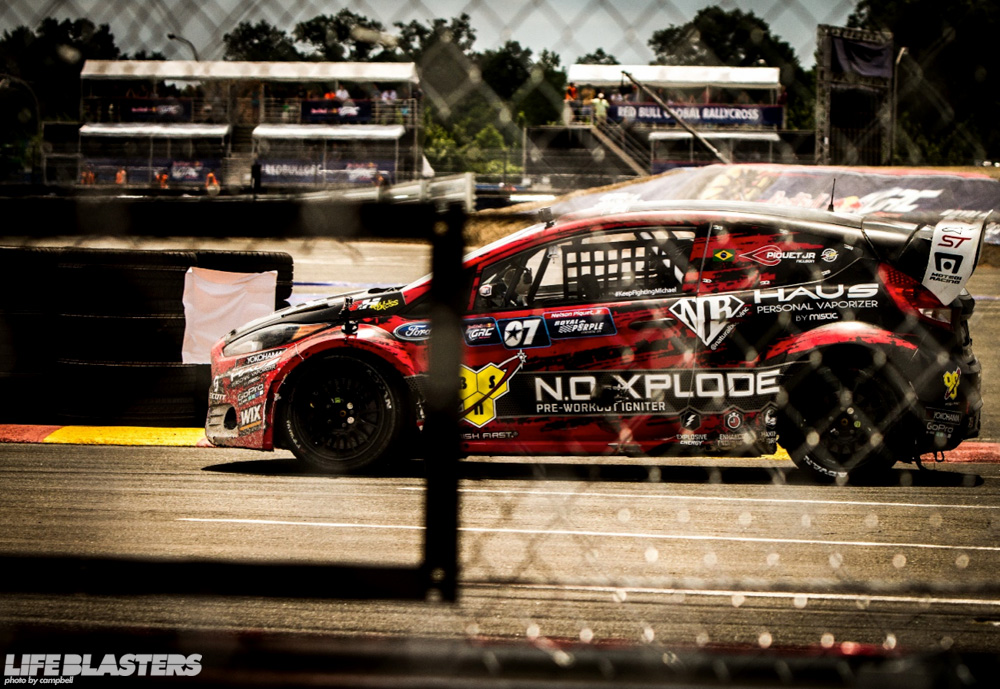 Another name to look out for is  Brazilian driver Nelson Piquet, Jr., running one of the few Fiesta ST's out there.  Piquet is no stranger to speed in close quarters, having come from Formula 1 and NASCAR.  He's got his eyes set on Block and Foust for that number one spot.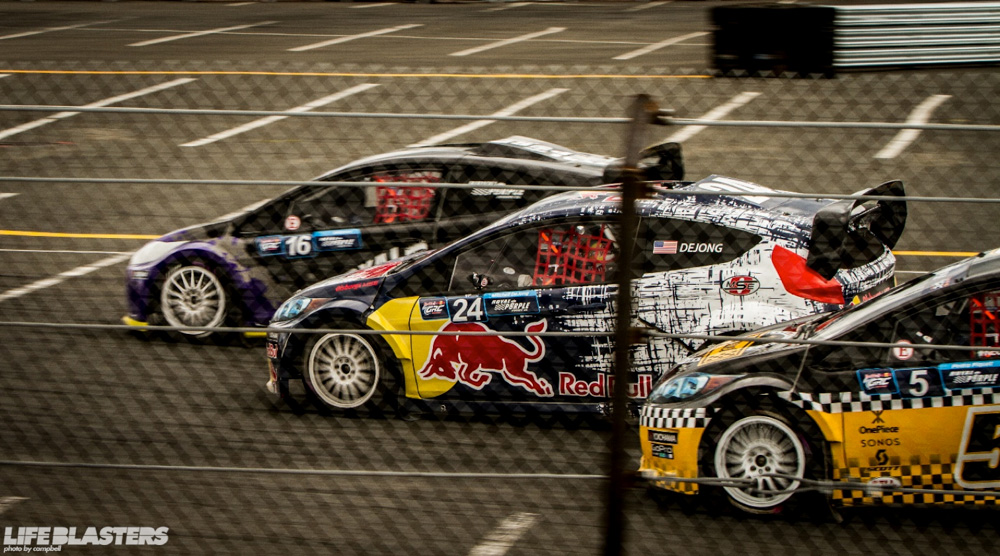 Let's not forgot about those who run in GRC Lites.  Lites, for those who don't know, are basically your rookie class with half the horse power of the Supercar class.  But don't be fooled, these guys can still drive the hell out of these cars.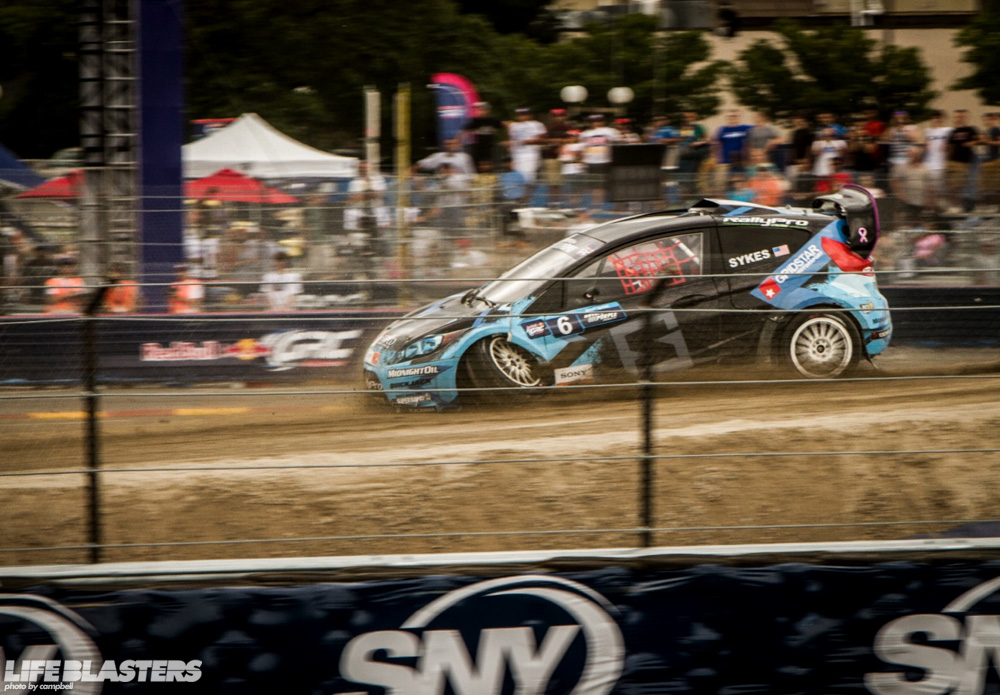 Unfortunately for Geoff Sykes, driving the hell out of his car means to literally drive it till the wheels fall off.  And for the record, he had been bounced around like a pinball and sustained this damage before the jump.  Hitting the jump and the landing just didn't help his situation.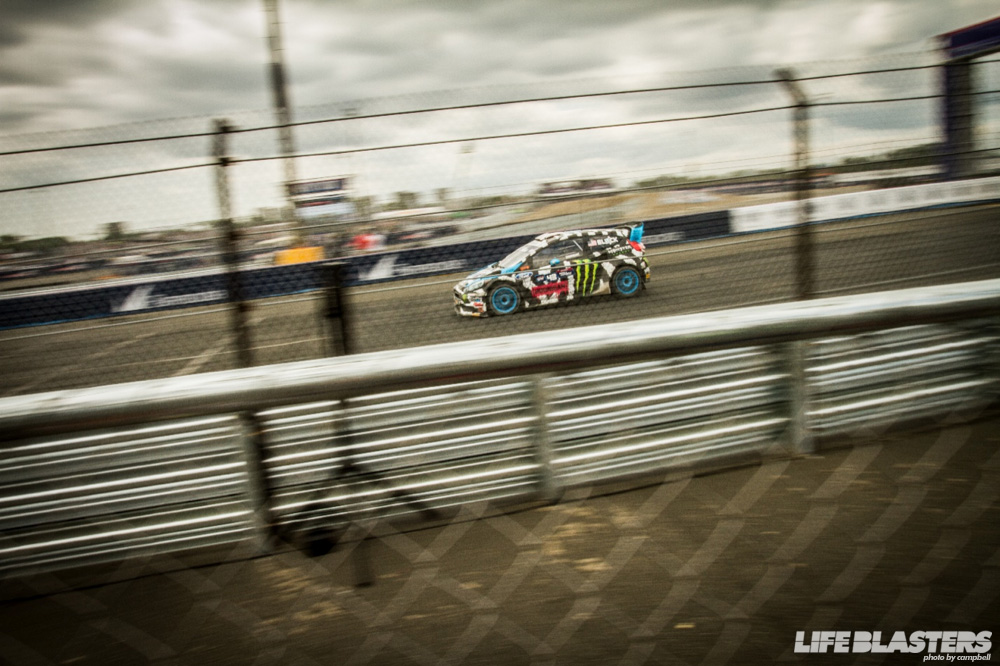 And for the Block fans, here's Kenny B. throwing it down on the straightaway.  The last time I had a chance to witness Block's skills on Long Island was back in 2007 after the release of DC Shoes first racing shoes.  They decided to test the magic of the internet and posted about driving from NYC, after the release, over to Airport Plaza on Long Island for a car meet.  Hundreds of people showed up and Block took his Subaru rally car out for a quick drift session.  YouTube "Ken Block Long Island".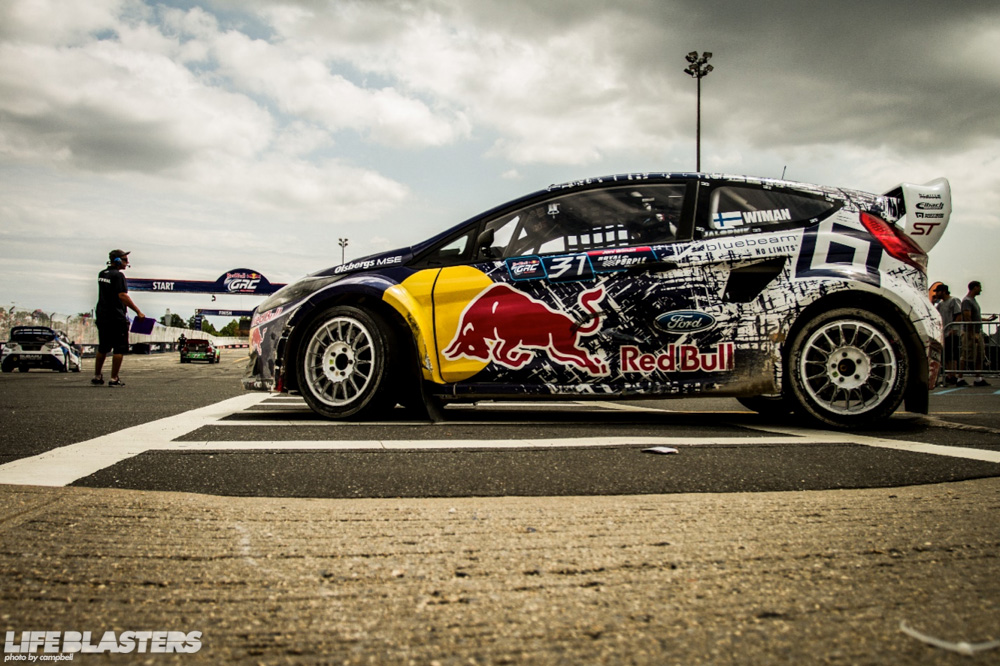 Let me take a moment to ask, what hasn't RedBull gotten involved in?  Now, I don't drink energy drinks at all, but have to say that if I had to pick a favorite it would have to be Red Bull.  They seem to be doing so much for so many sports out there that just never got the same coverage as sports like baseball or football.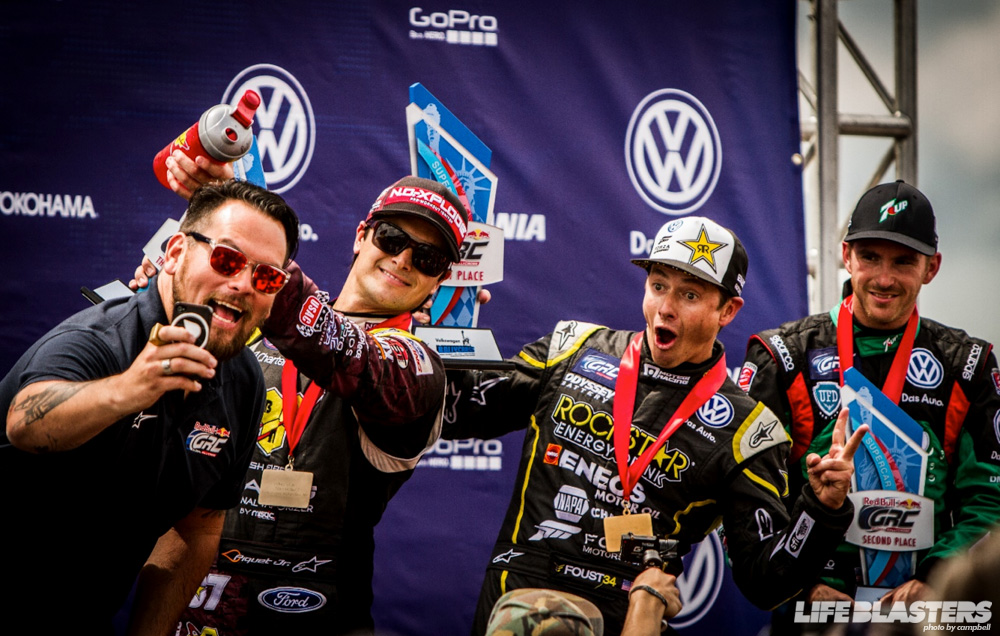 So our Supercar class ends New York with Foust taking the gold with a 3.574s lead over Piquet,  but first let's take a podium selfie.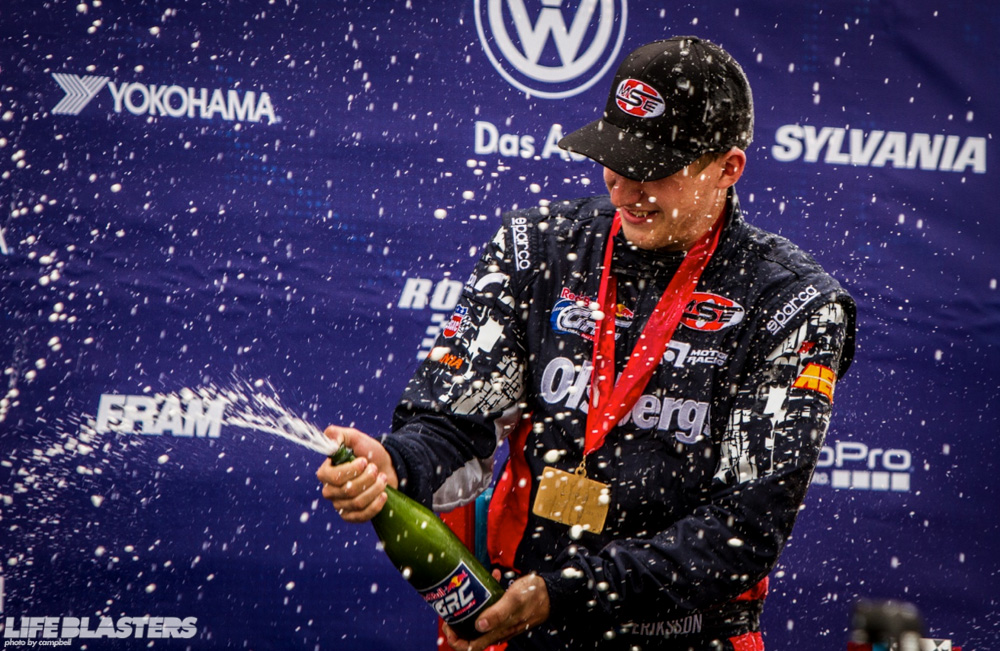 Let us not forget a big congrats to rookie Kevin Eriksson for taking 1st with a close 1.84 second lead against Mitchell DeJong.  A well deserved victory for the 18 year old Swede.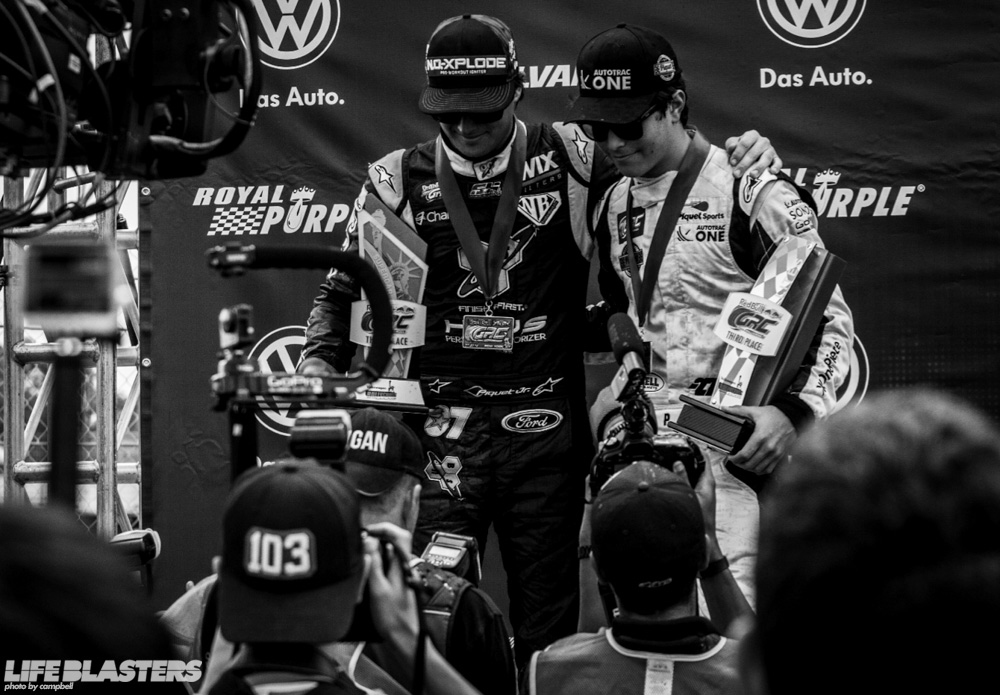 Not only is Piquet Jr. leading the overall championship in Supercar class, but his kid brother, Pedro, is slowly working his way up the Lite class standings.  Hopefully big brother Piquet can teach him a thing or two throughout the season to keep up the fight to first.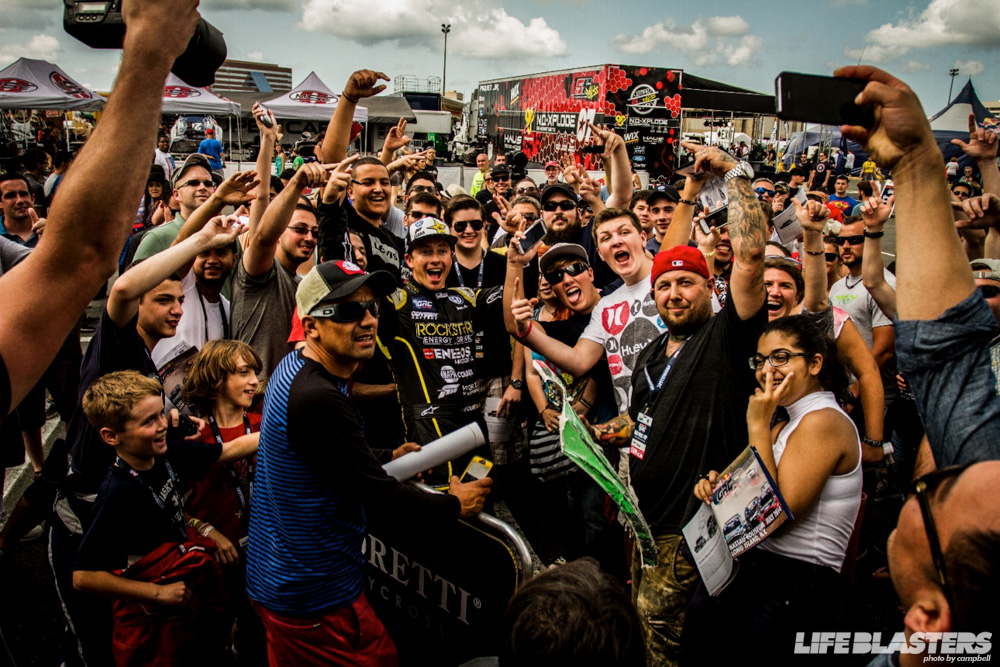 Race is over, awards are over, crews are packing up cars and gear and drivers are out letting the fans know how much they are appreciated. Overall a great day of racing and the first time I've ever been able to drive home effortlessly, same day.
-Matt Campbell