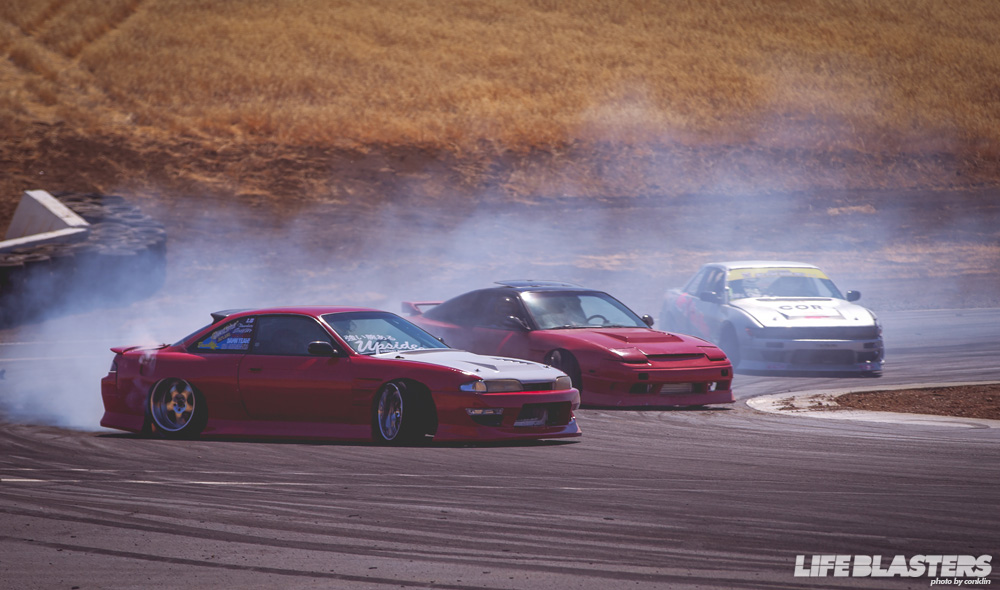 When I first heard Thunderhill was building an extension to its now-classic three mile course, I was both optimistic and skeptical. Would it be cool for drifting? Would it be cool for the 25? When I saw the initial plans, I was happy. It would be a lot of tight, technical turns and kinky straightaways. When I saw it under construction I was even happier. The hills added an awesome three-dimensionality to the new track that the old track lacked. Now all it needed was someone to see if it was linkable.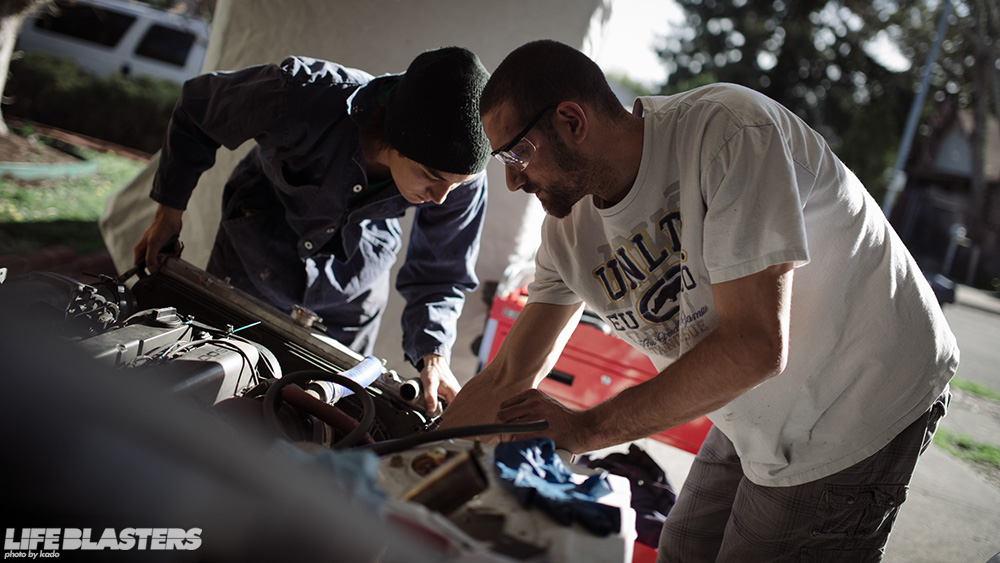 That part would be left up to ThunderDrift. Geoff's 20-year relationship with the track guaranteed him first dibbs on holding a drift event on the new Thunderhill West, and the first weekend in August quickly became the target date for every drifter in Norcal to finish their cars.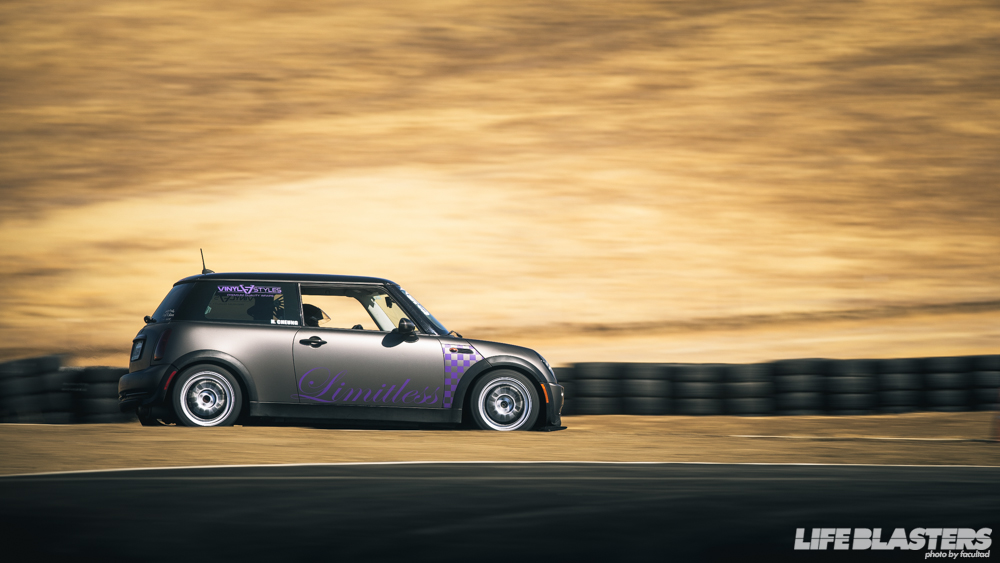 The new section saw its first event in May, and it all suddenly became very real. The first reports started to come in from drivers who had done grip track days there. Some drivers liked it. Others didn't. Some said the rhythm was unnatural. Some liked the challenge of an unnatural rhythm. It would only be a few short months until it was time to drift on it.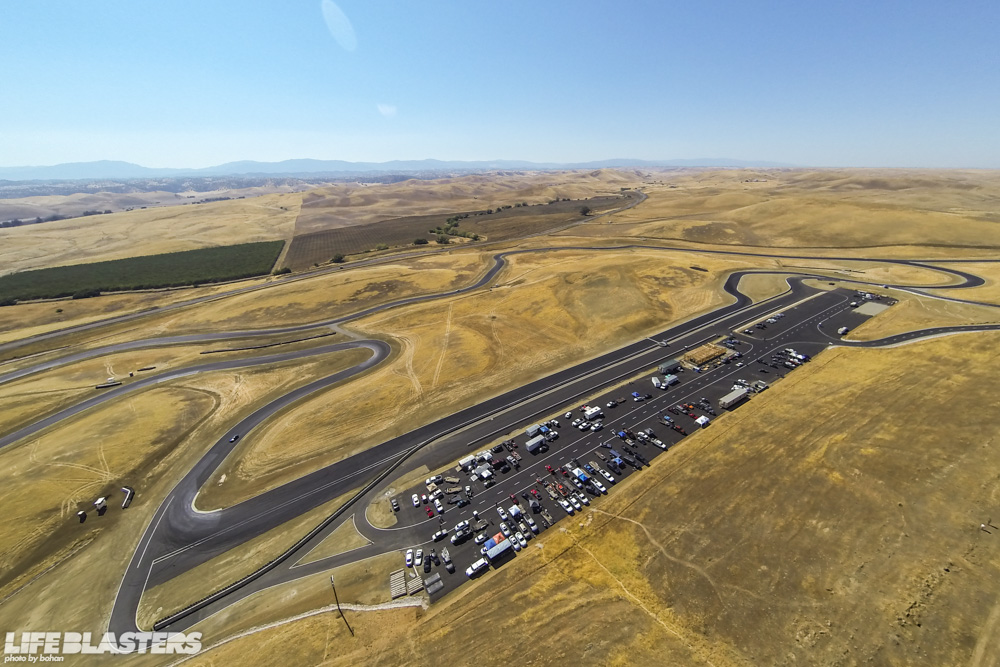 And before we knew it, it was time! 50 drifters made their way to Willows from all over the West Coast.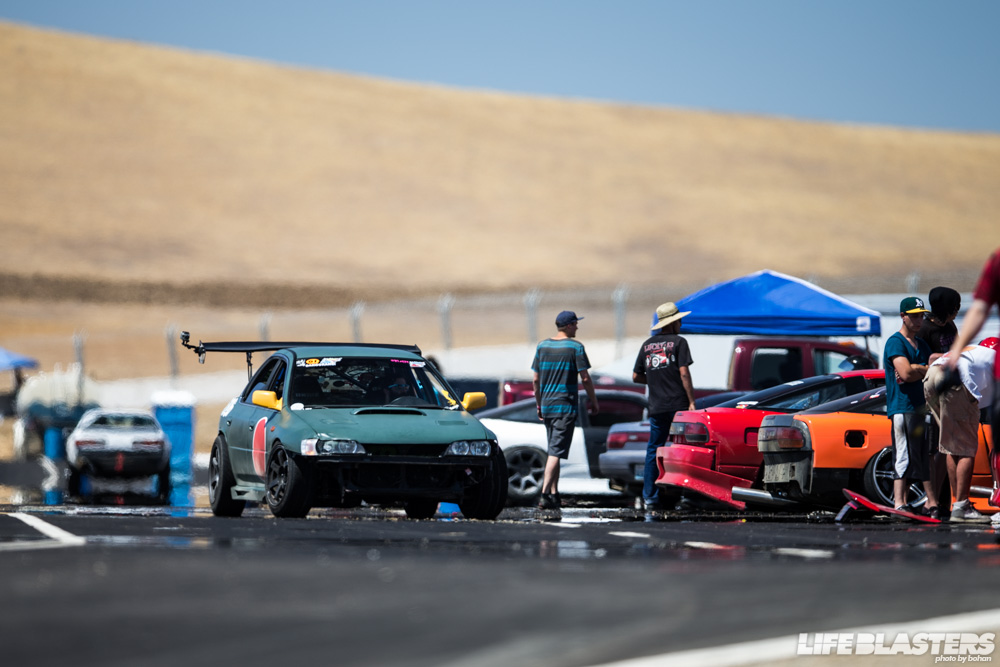 Lots of current and former pro drifters showed up, as well as a good number of pro-am guys and of course guys who like to just keep drifting fun.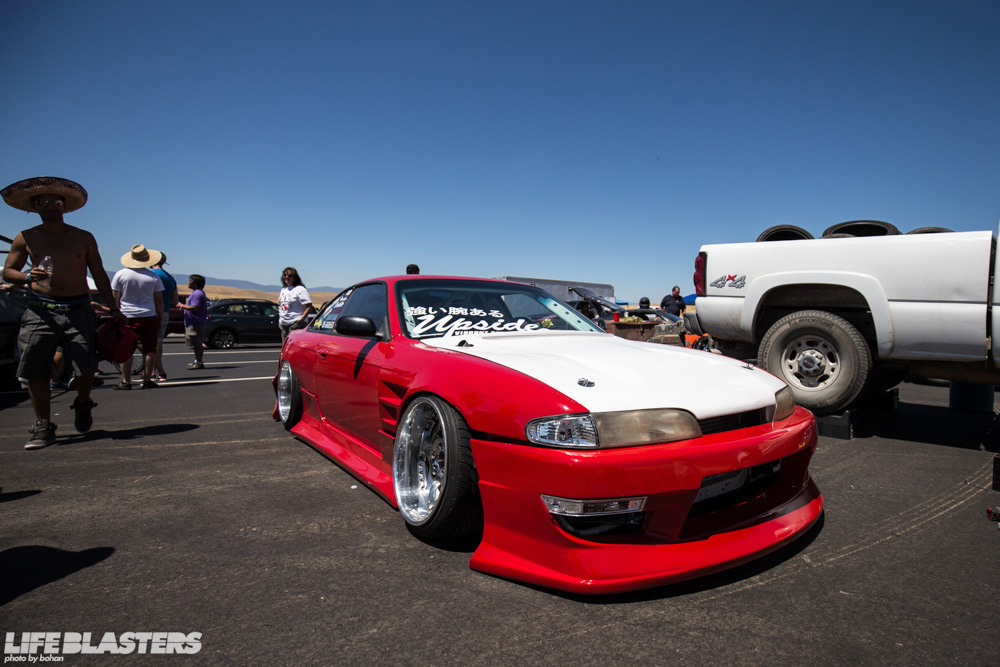 This was a time to debut new cars and new builds. One of the most anticipated was the S14 of Julian Jacobs. Drift Team Animal Style was out in full force, for the first time with (mostly) matching paint.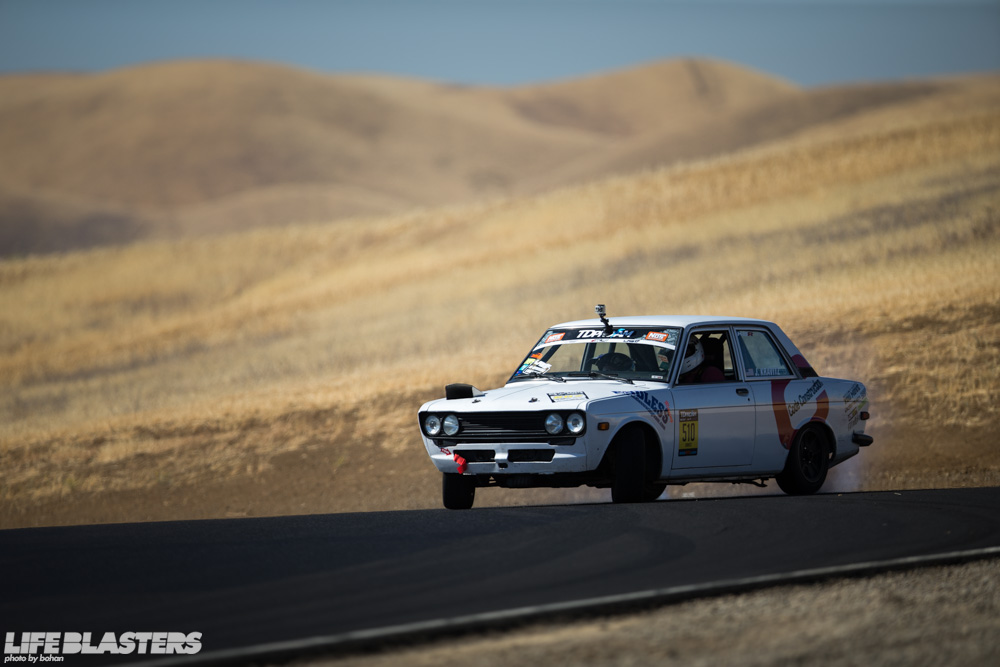 The big question was, "who will drift Thunderhill West first?" Josh Kravitz led the intermediate group out of the gate and gave it a go, opening up a new era in Norcal drifting.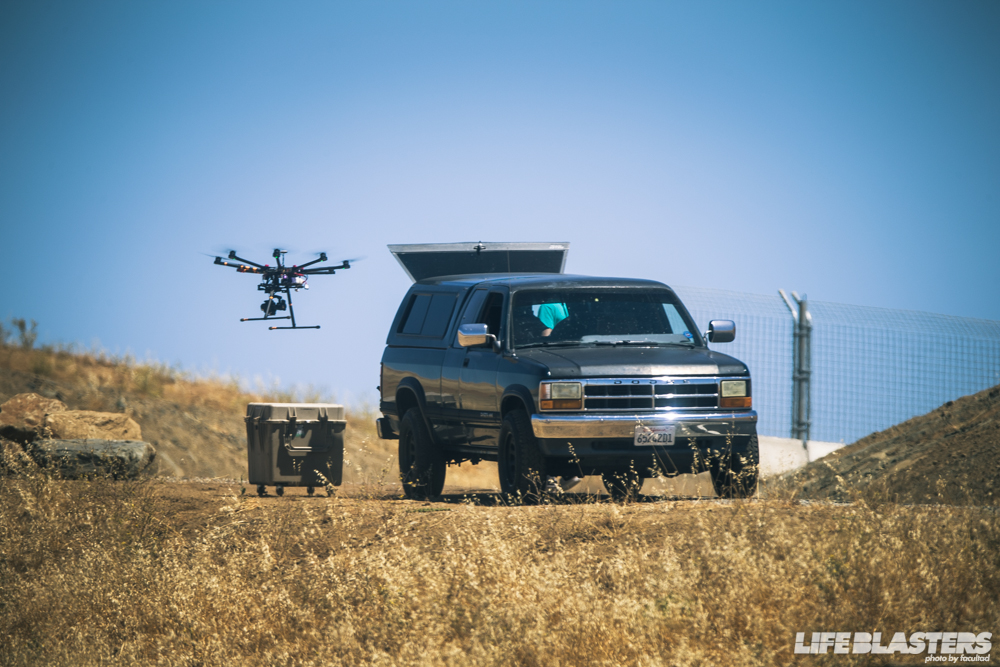 This was a big enough event to attract media heavy hitters like Will Roegge.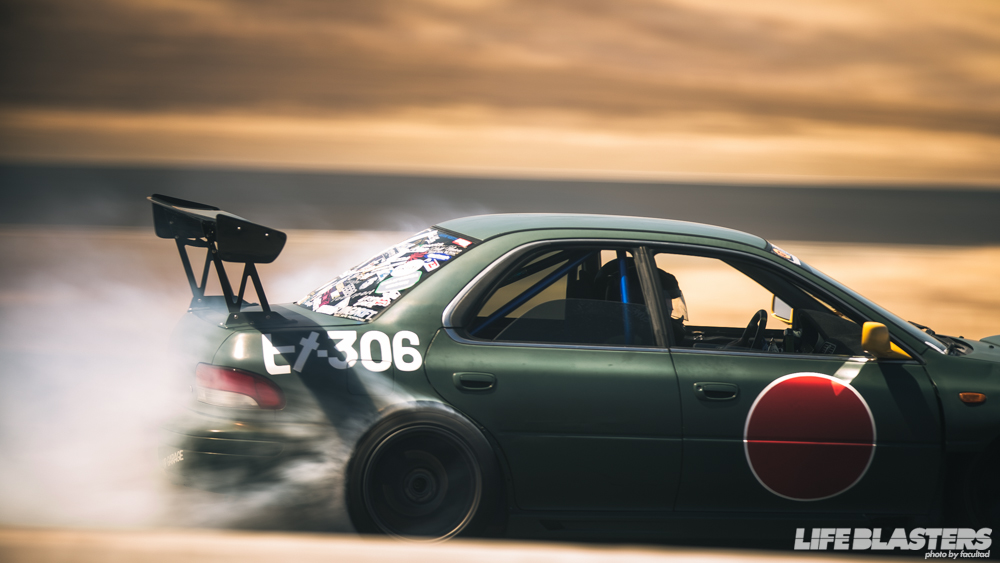 …As well as long-time ThunderDrift drivers like TDGarage's Kiavash Shariloo and his Mitsubishi WRX.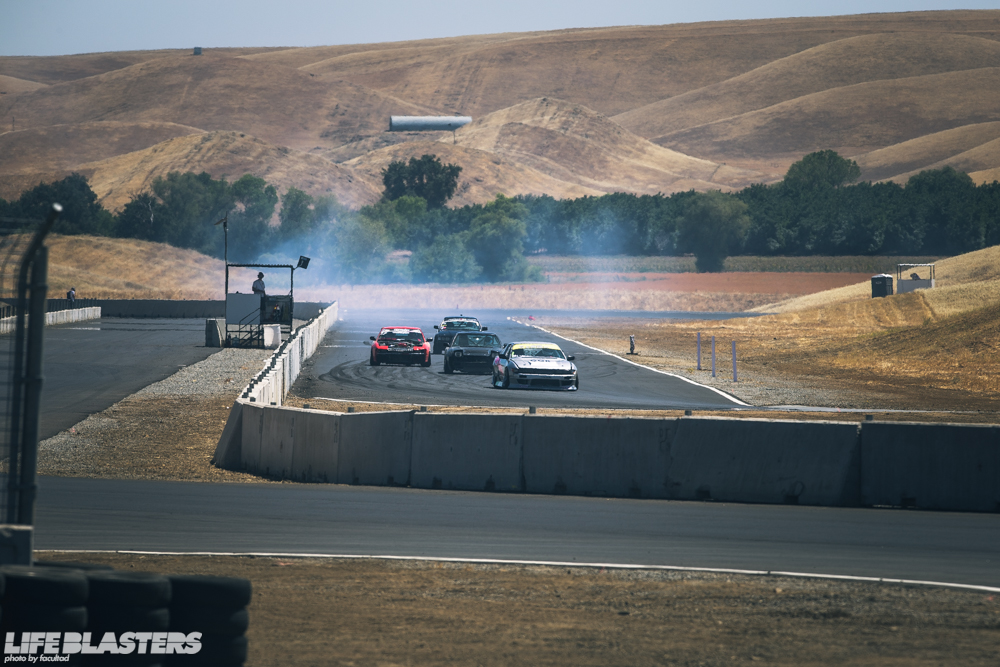 Most of the drifters said they like the new track. It's standard-FIA width but the turns are much tighter and more technical than the original Thunderhill, full of decreasing radii and smiles. It could be described as a happy medium between a kart track and  a typical road course. The track was slippery because it was so new, but it was also over 100º this day so that helped the grip level stay up. Before long there was rubber all over the racing line.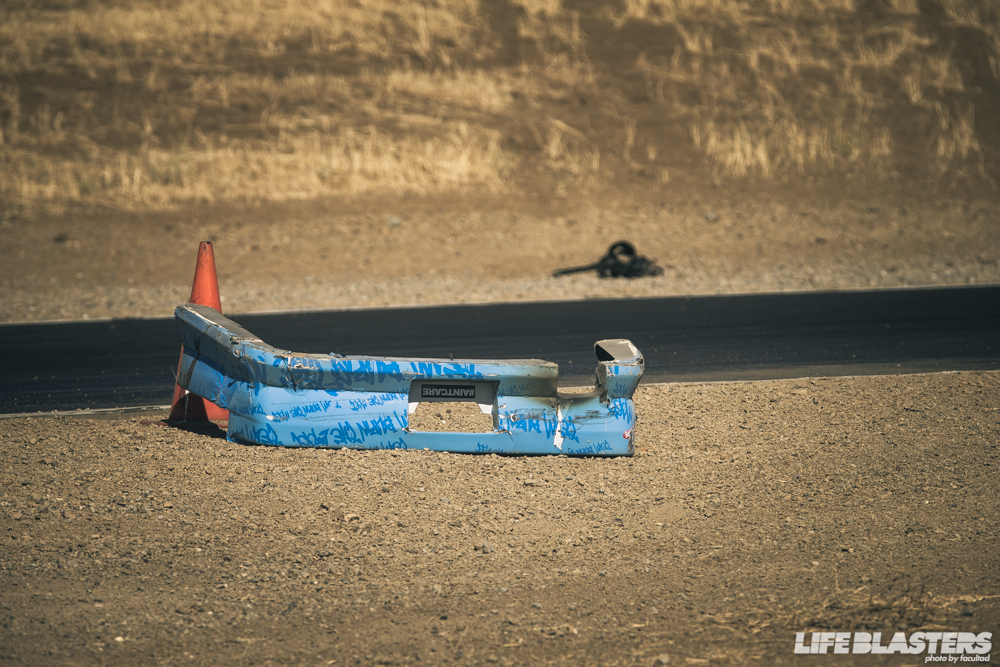 Once the cobwebs were dusted off, the drivers wasted no time in getting on with the carnage.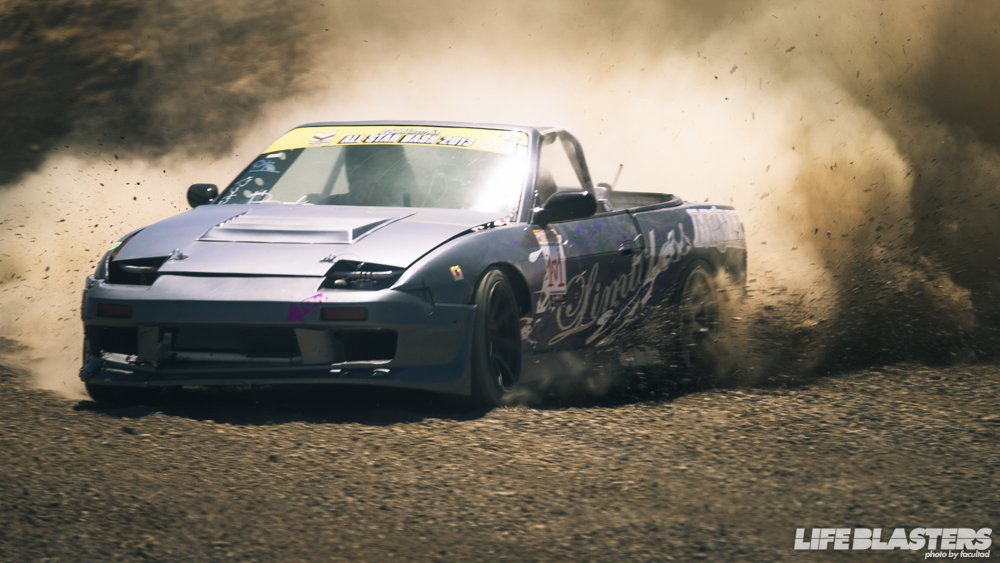 "Don't dirt drop," they said.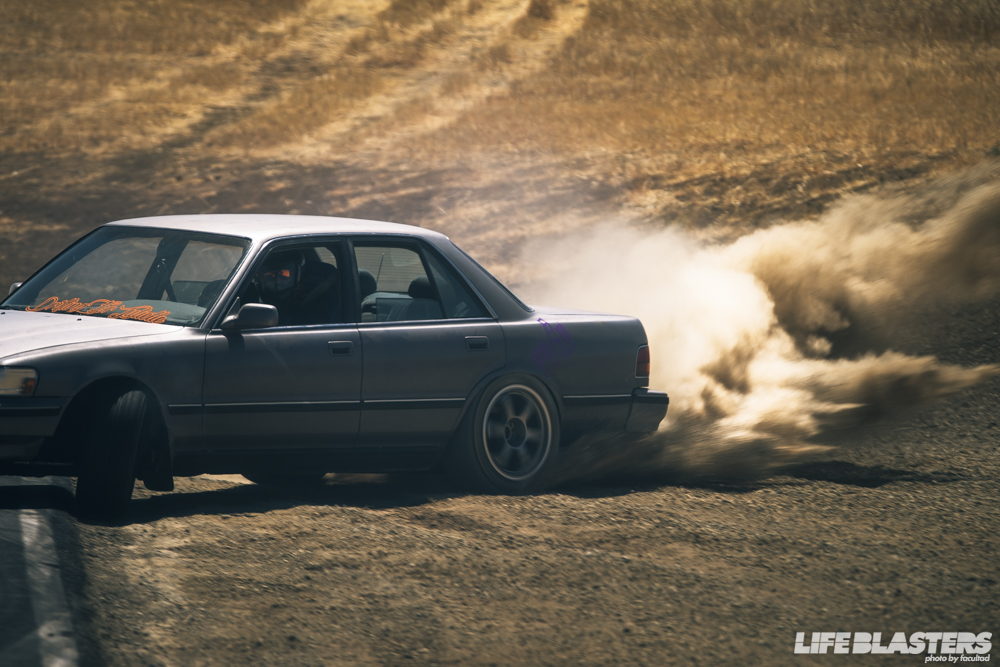 "The track edges are still soft," They said.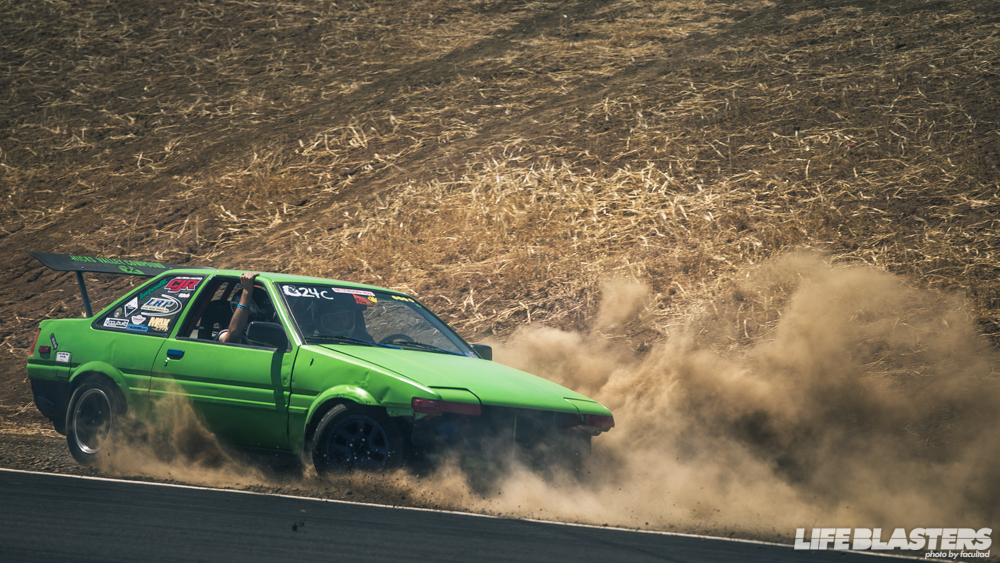 That's just how drifting goes though.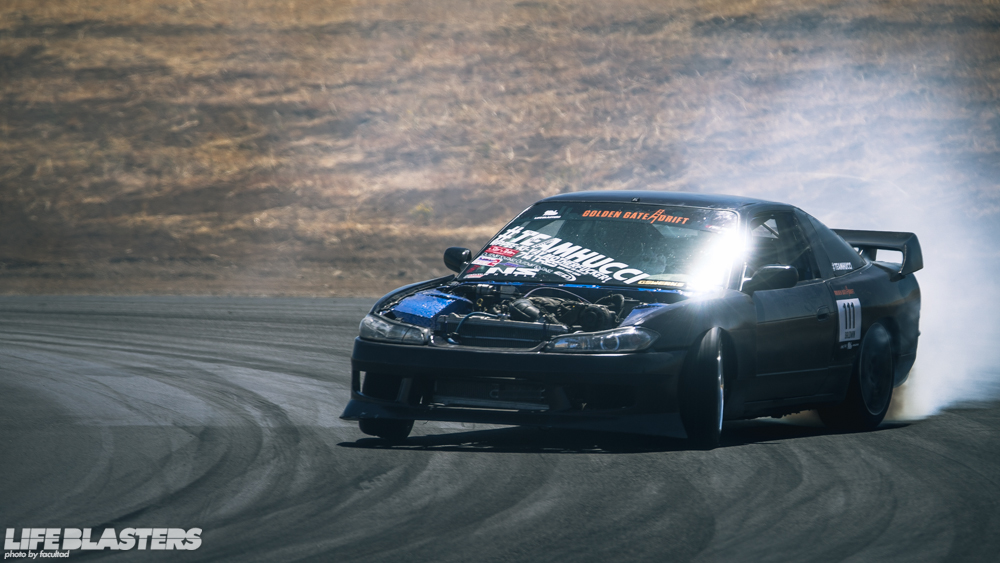 The drivers did behave themselves more often than not, though, and spirits were high.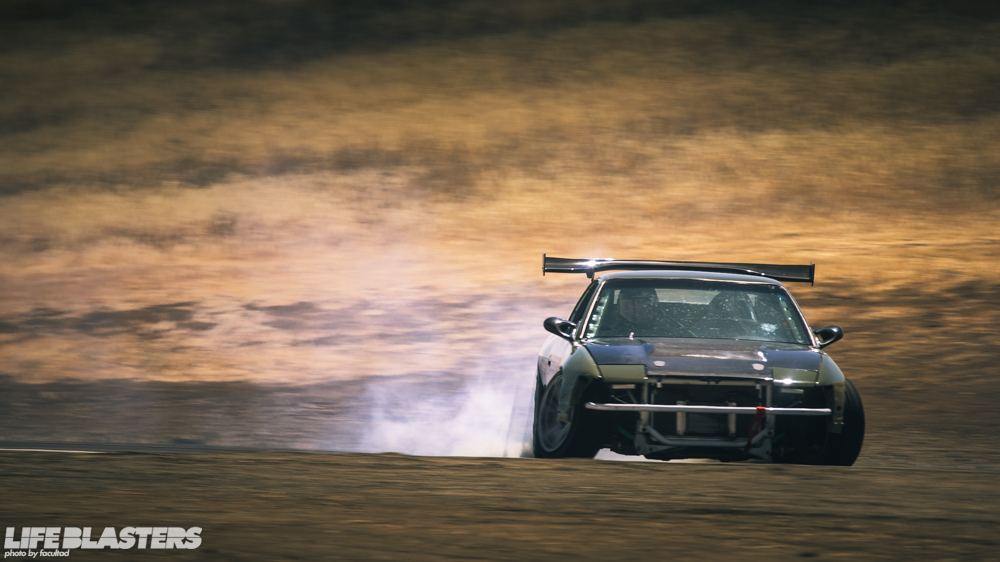 "Best trackday ever" was a common quote to hear, despite the motivation-draining heat.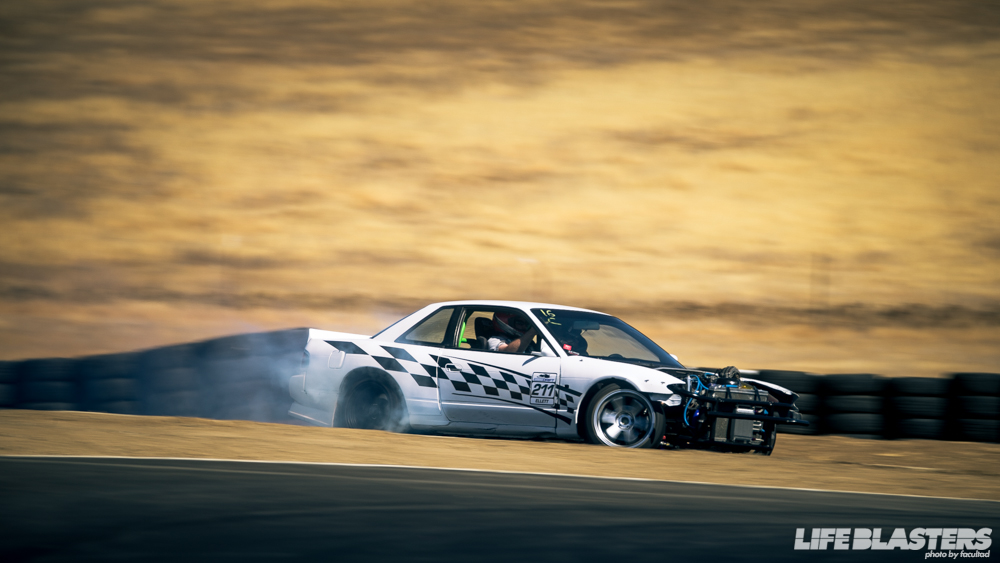 Lap after lap, the sounds of V8's and turbo 4's and 6's echoed off the hilly infield, accompanied by a symphony of screeching, agonizing tires.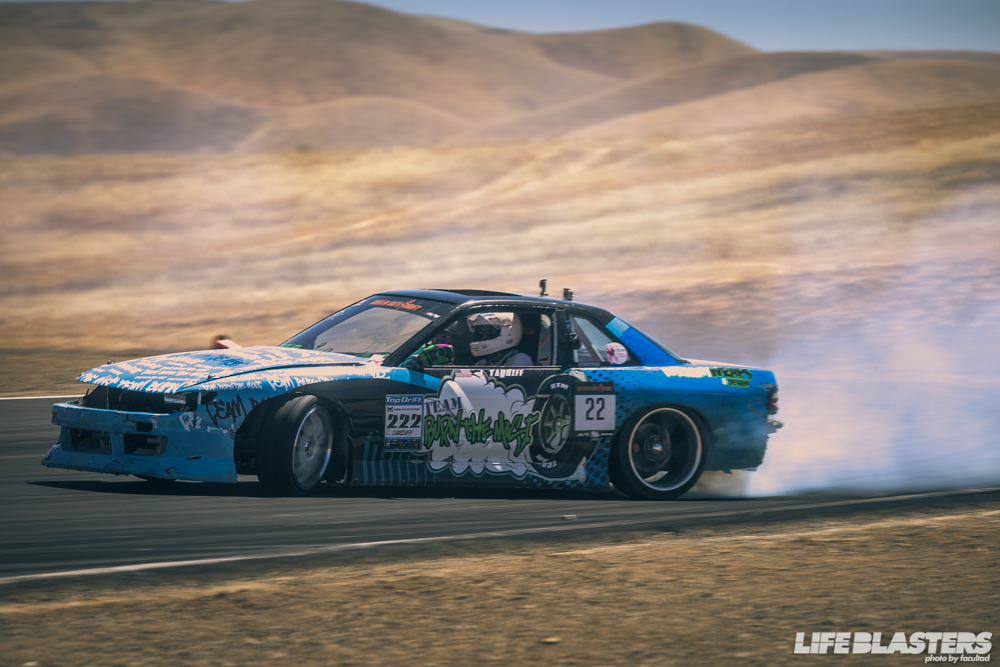 The day wore on and tires were moved from the "new" pile to "used" pile. Most drivers were nearing the end of their supply.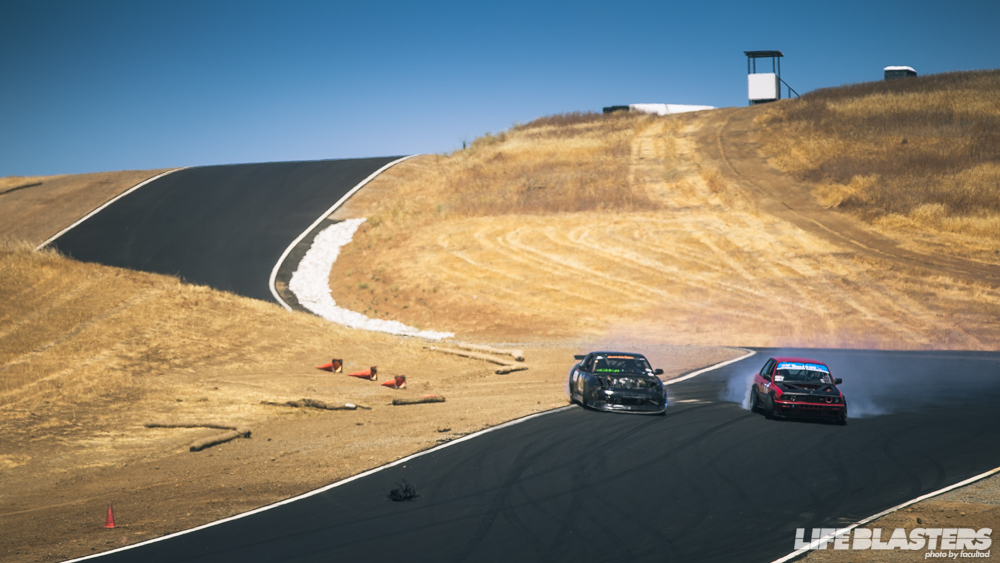 But others hung on til the bitter end.

With less than two hours to go, Ryan Kado and Julian Jacobs were ready to head out on track for the first time.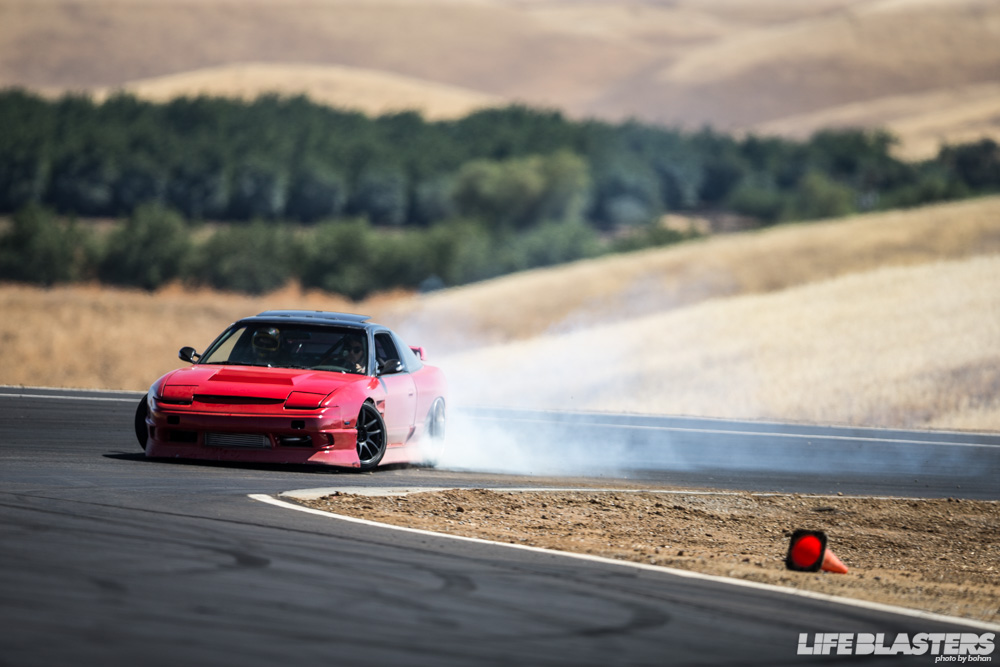 They did a recon lap and then let it all hang out.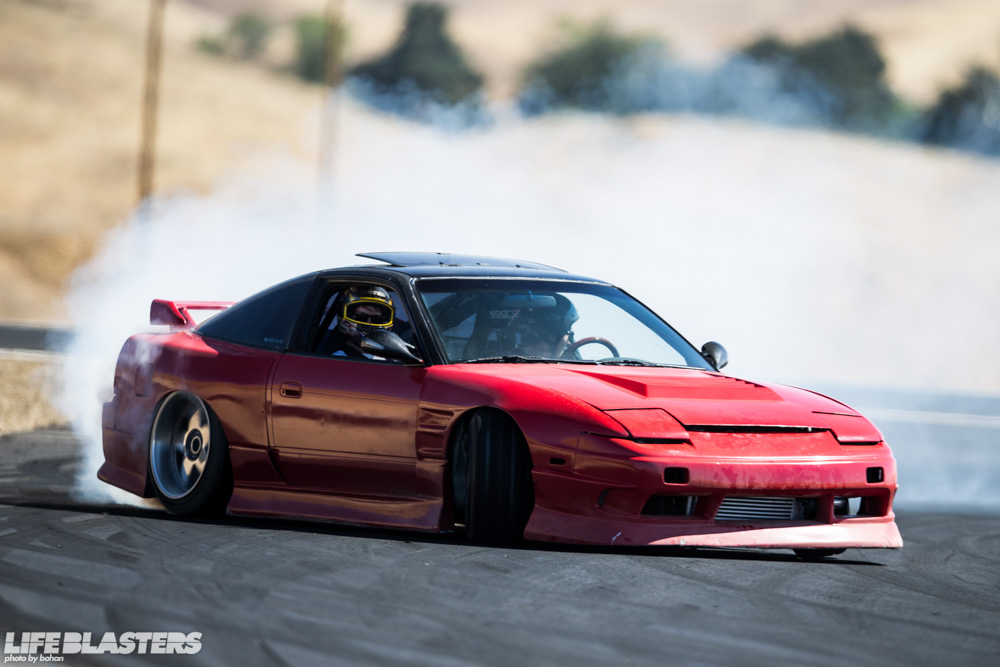 They learned the course in no time at all.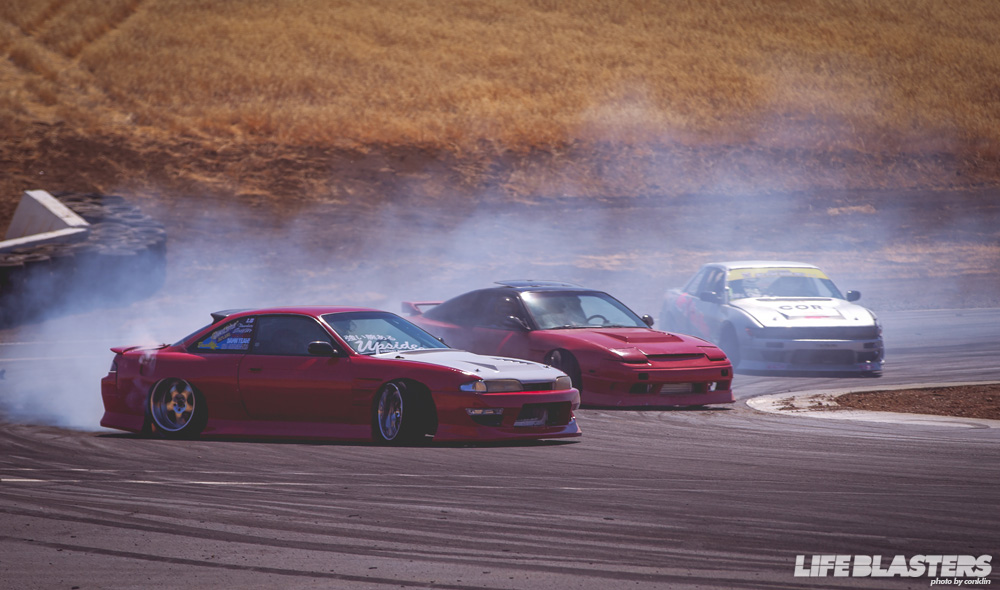 It wouldn't be a proper break-in of a new track and new cars without a tandem train, would it?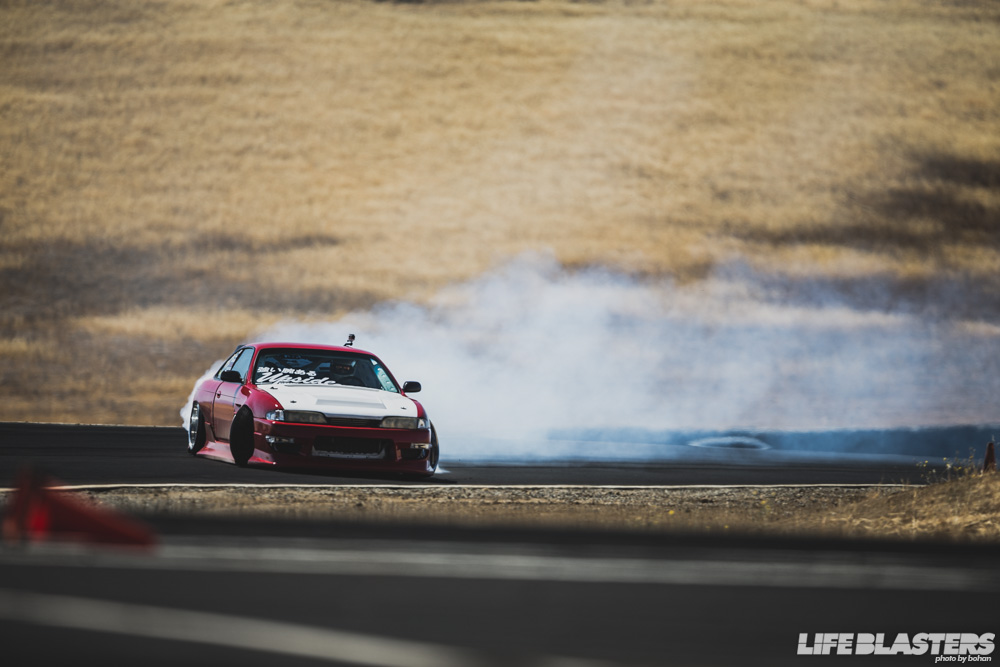 But as quickly as it started, it was over.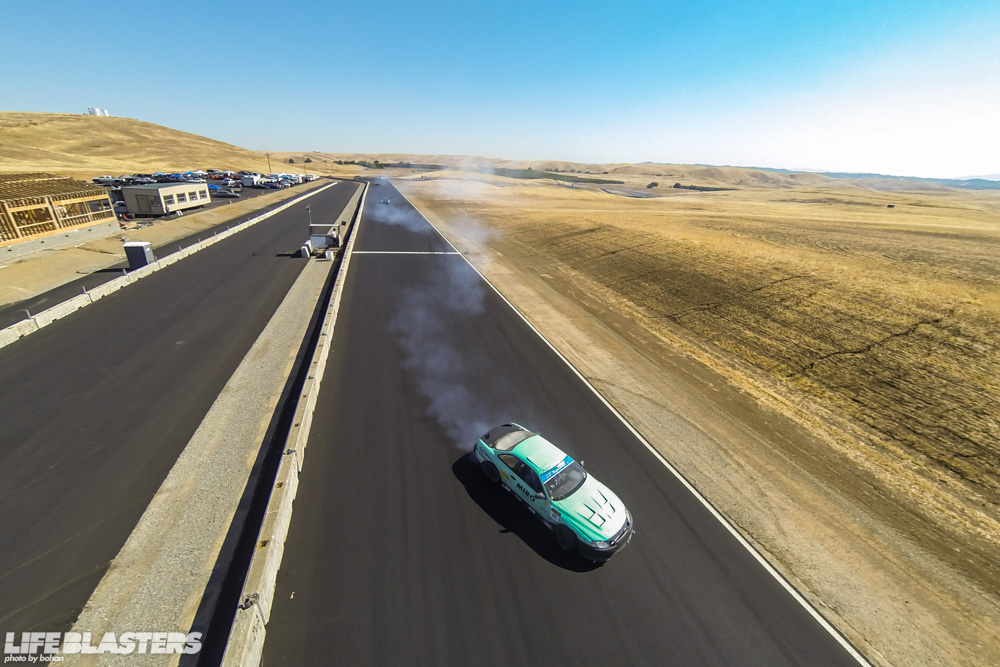 The last few drivers burned up their last few tires and it was time to pack up and get out of the heat! Great success? I'd say so. I heard nothing but praise for Thunderhill West, and as the temps drop as we head into fall it'll be downright pleasant. There are still some buildings to build and other facilities to otherwise facilitate and this will join the ranks of awesome American race tracks.
.:Bohan

Photos by Facultad, Conklin, Kado, and Bohan

email: bohan@lifeblasters.com
instagram: @lifeblasters, @andrew_bohan, @gynoceros