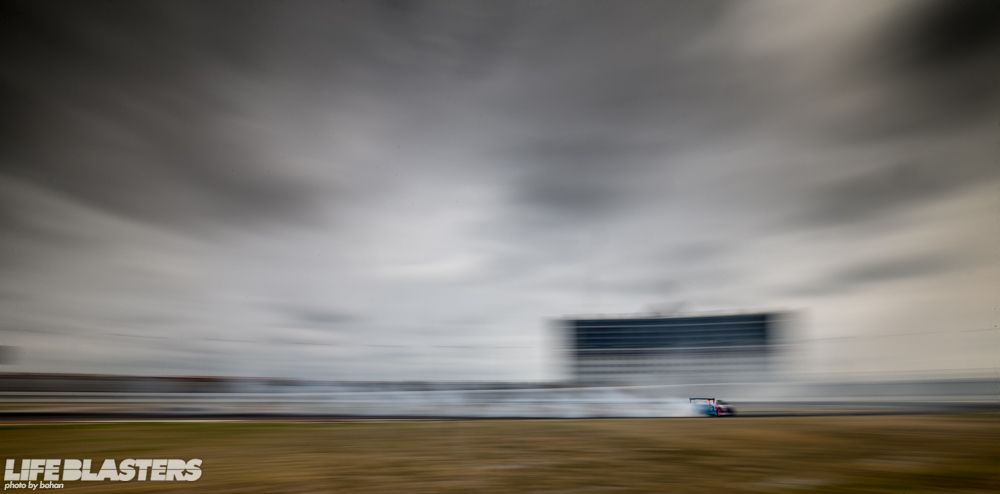 I'll admit it, I wasn't really looking forward to going to Texas this year. Long Beach is close to home, Atlanta is my favorite track, Wall is a good excuse to visit NYC, Miami is, well, Miami, and Seattle is where my family is. But Formula D Texas never got me excited. It's hot, humid, and flat in that part of the state, and the track is short and doesn't have much spectator presence compared to the other rounds. In the days leading up to the event, I saw reports of over 100º in the Dallas area. After the seven-week break since Round 5, I was out of the groove and I wasn't ready to peel myself away from home and jump back into it all.



But it is Formula D after all, my home away from home no matter where it is. And no matter the environment, the results of Round 6 would set up all the scenarios for Round 7. How everyone places determines who still has a shot at the championship in Irwindale, and how well they'll have to do in order to claim the first title in the second decade of the series. How could I say no to that?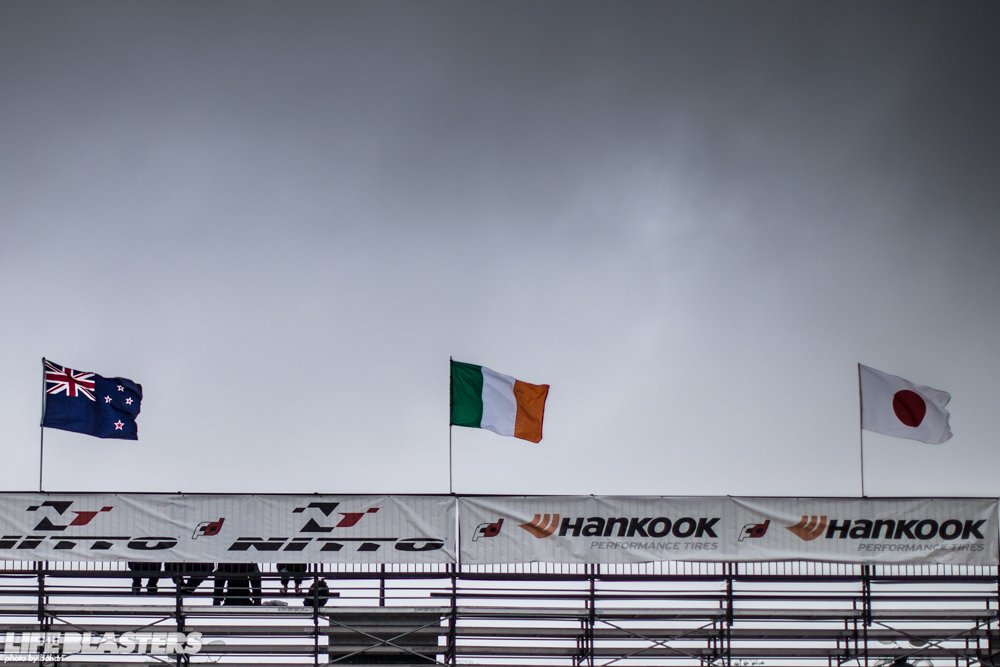 I flew in with Geoff, Ryan and Brandon Kado, and Ry, one of Ryan's crew guys. We landed at 5:30am. Red-eye flights only halfway across the country aren't very good for getting sleep. Even that early in the morning it was muggy and I hated life. We quickly caught an air conditioned cab to our air conditioned hotel and all was good. When we headed to the track later it was pleasantly cloudy and in the 70s. It was going better than expected already.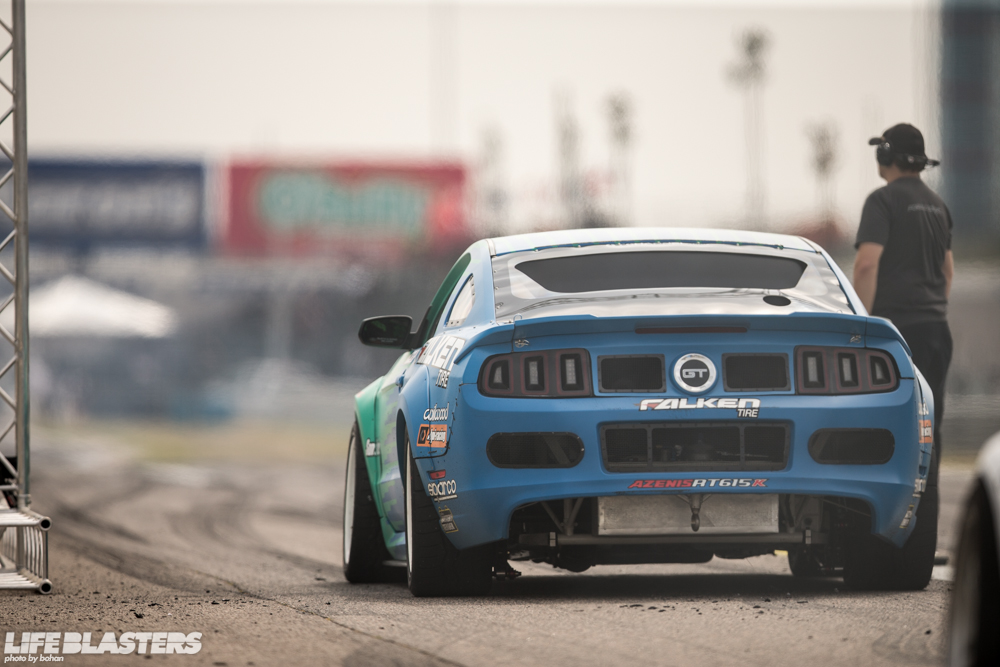 I could get through four hours of practice in this weather, no problem. The drivers made run after run on the course, which was a little different from last year. The start line was moved forward and there was a Seattle-style chicane for the lead car. Maybe the chicane will be a feature of every track now. The shorter run-up meant a little different line past the first two clipping points, but it was nothing the drivers couldn't figure out quickly.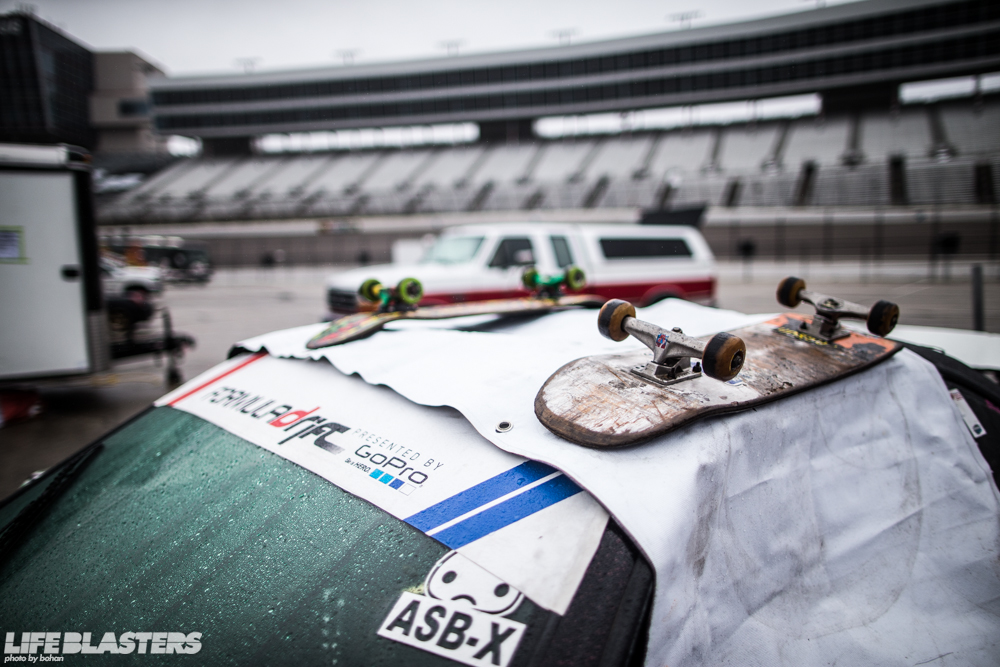 Friday was even better. For the first time in a long time, I was cold at a Formula D round. I don't remember being this cold since they still ran at Sonoma.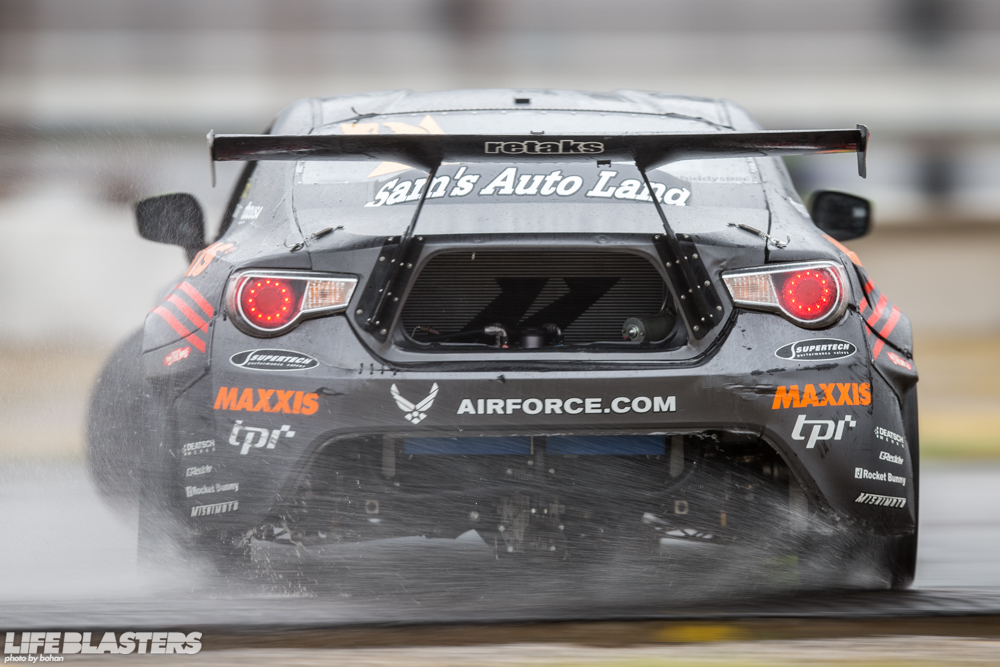 There was a little bit of rain, but at least the track doesn't form huge puddles like Atlanta and Wall.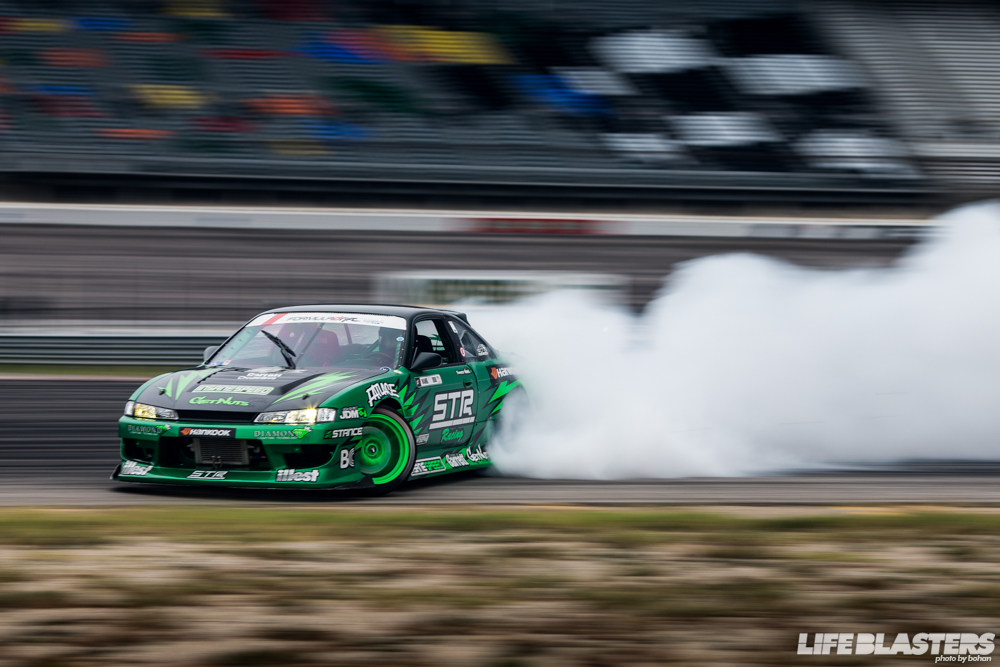 It started to dry out by the time qualifying started. Forrest Wang got the top honors, followed by Forsberg, DeNofa, and Kearney.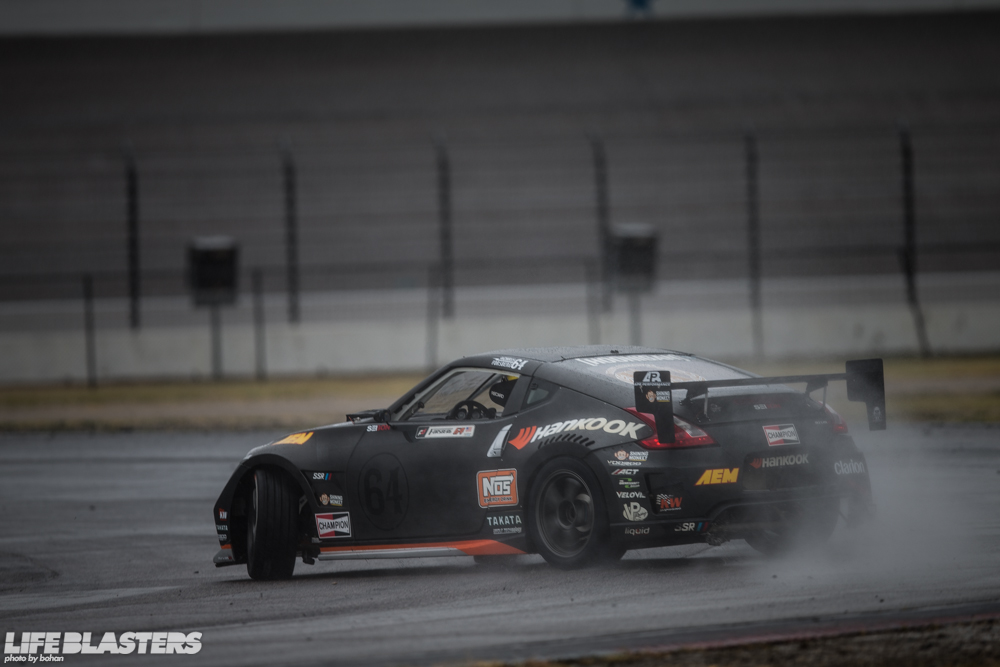 Forsberg would be looking for his sixth consecutive podium finish.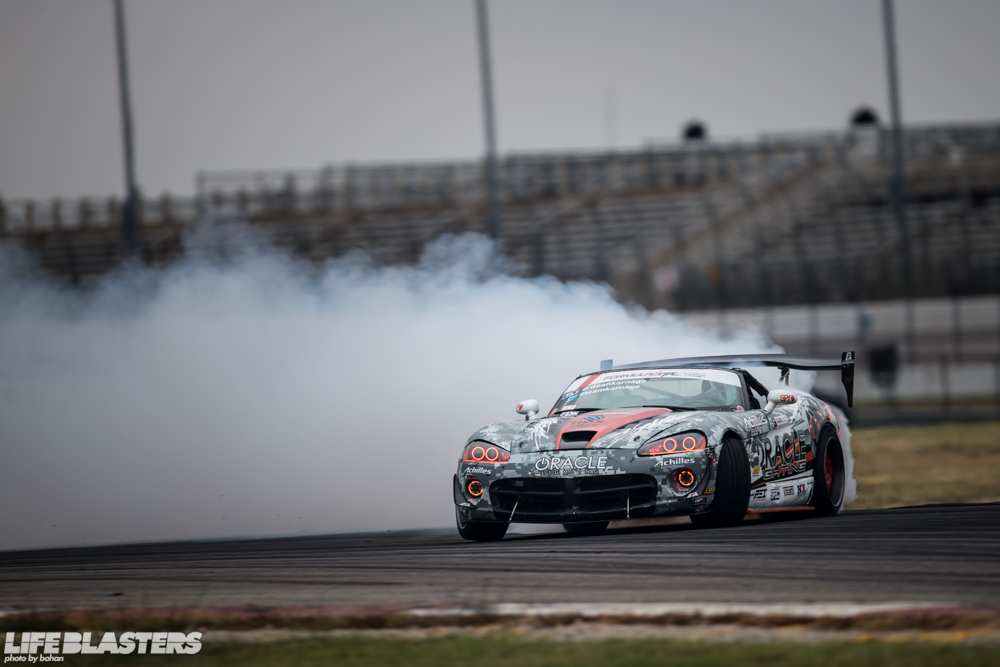 Would Kearney finish on the podium again after his surprise performance in Seattle? D-Mac qualified way back in 27th, a far cry from his perfect weekend at Round 5.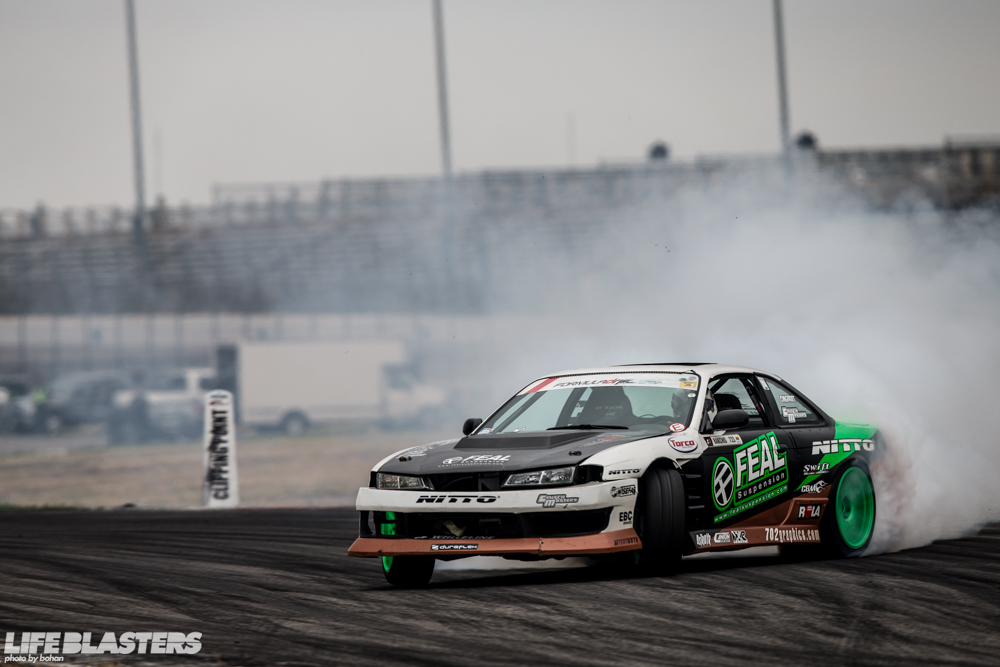 Odi Bakchis quietly took his place as fifth qualifier, eager for another trophy.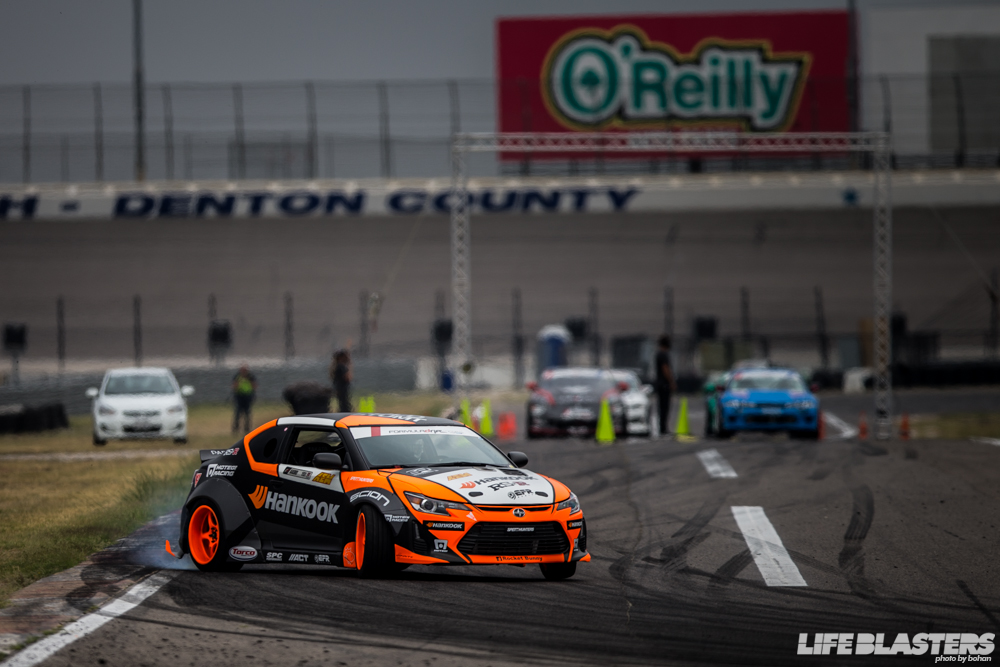 Aasbø wasn't far behind as the sixth qualifier. It seemed like he'd definitely be nipping at Forsberg's heels, trying to keep the old-timer from securing a second championship. Let's not forget that Aasbø's rookie season was a year after Forsberg won it all in '09.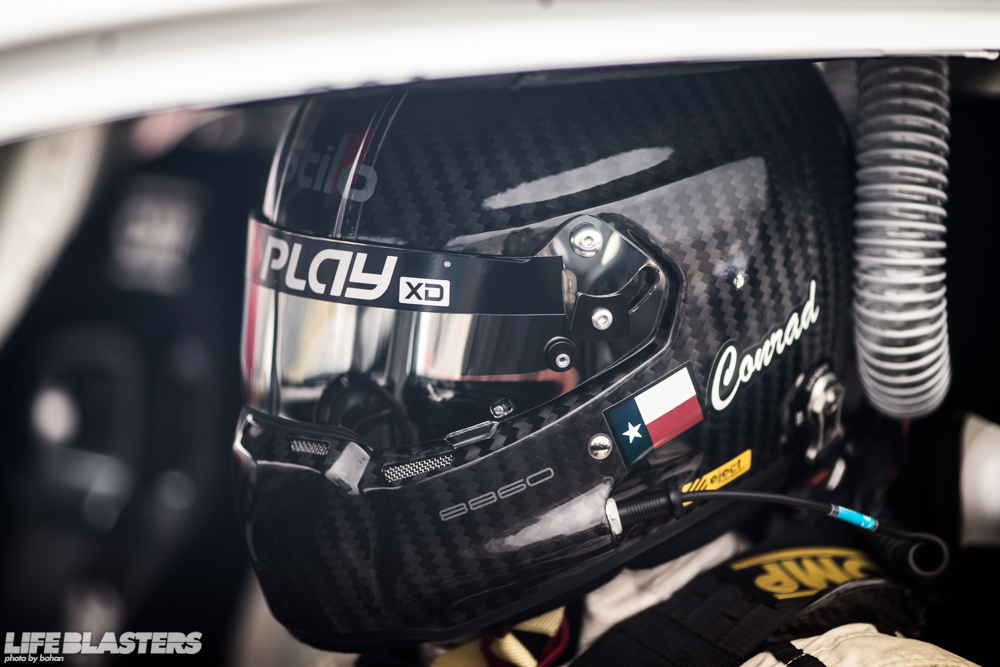 Saturday started off overcast but the clouds quickly broke to reveal the hot Texas sun. Still, it wasn't nearly as overbearing as last year. I could do it. Practice, Top 32, break, Top 16 and up, and then have a beer or three and call it a night. I was ready to tackle the day. So were the drivers.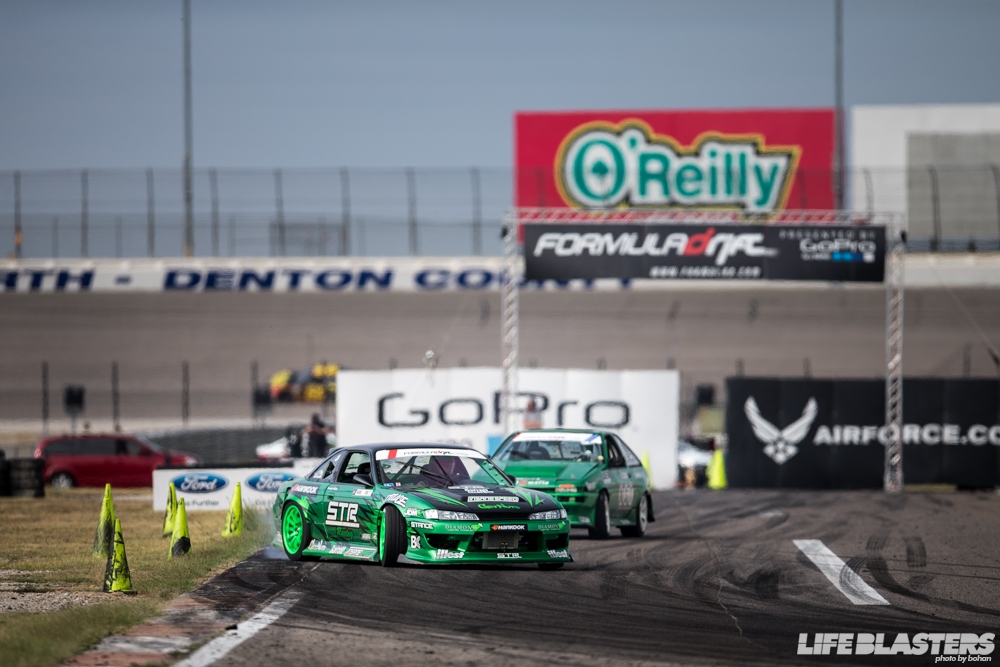 Forrest Wang led Will Parsons on the first battle of Round 6.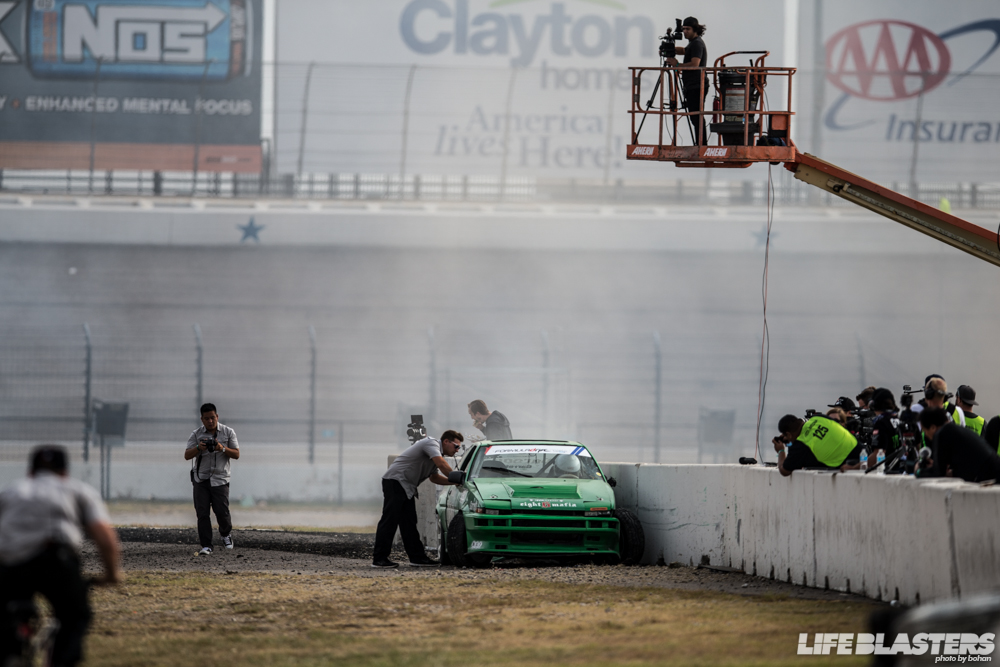 Parsons put up a fight, but put himself into the wall on his lead run. He was okay, but the car will need some work.

In a controversial battle, Gittin was given the win over Matt Field. Field, looking for his first podium this year, was furious and fans were confused.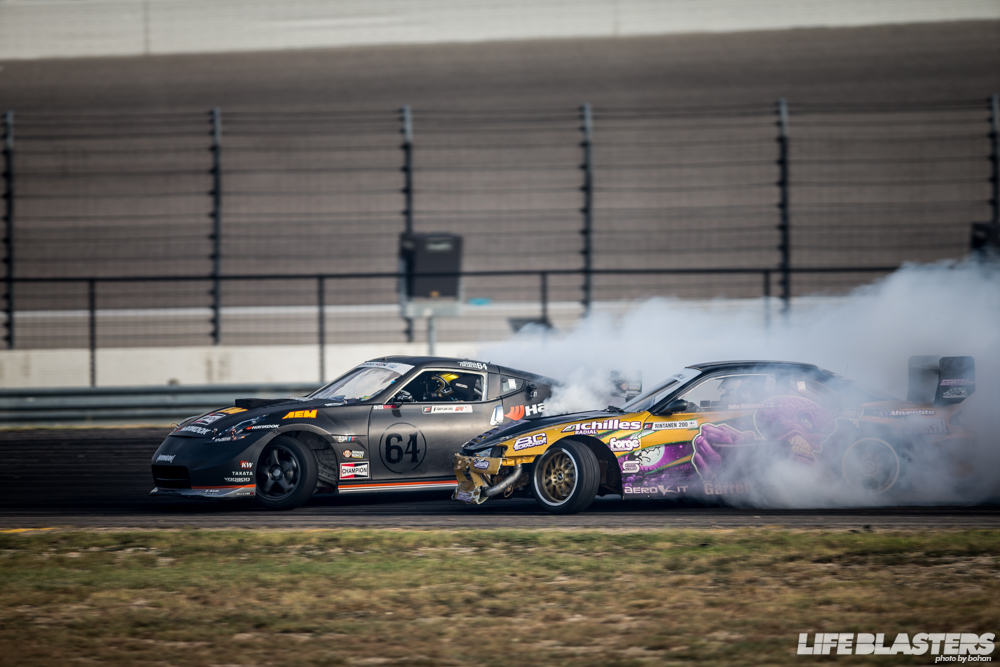 Juha Rintanen didn't stand a chance against Forsberg.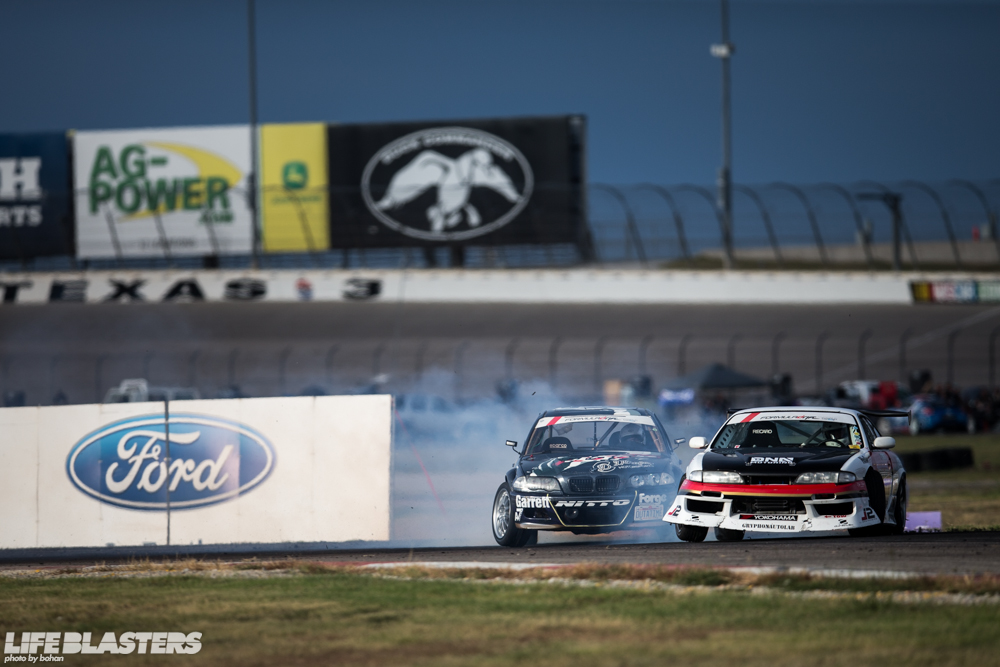 DeNofa laid down arguably the sickest chase run of the year against Karl Osaki. It looked like he was pushing him around the track!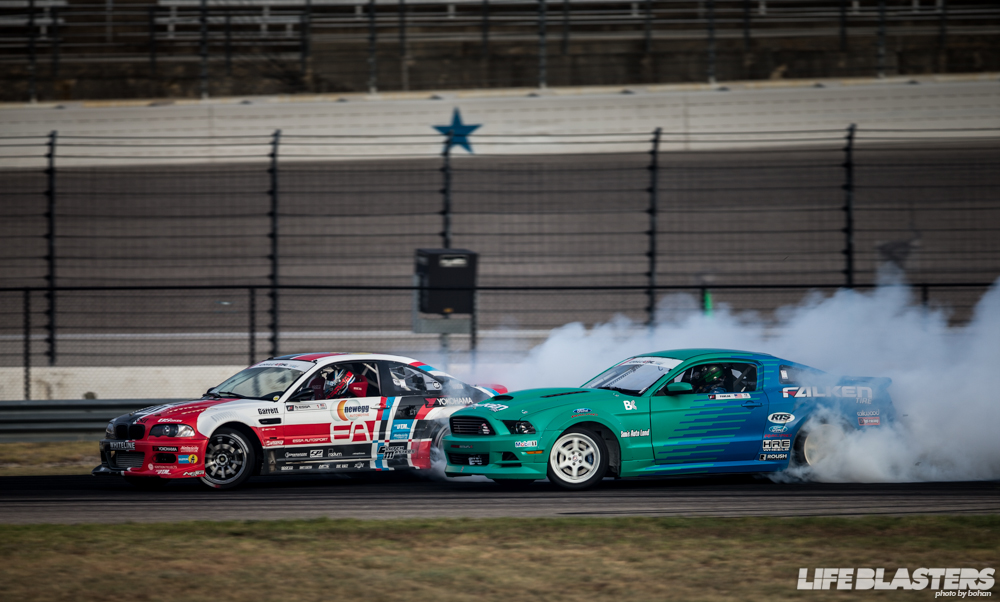 Essa won this round last year, but he went a little too hard into Justin Pawlak this year. With Pawlak laying down a slightly more conservative chase run, the 2013 champ's fate was sealed.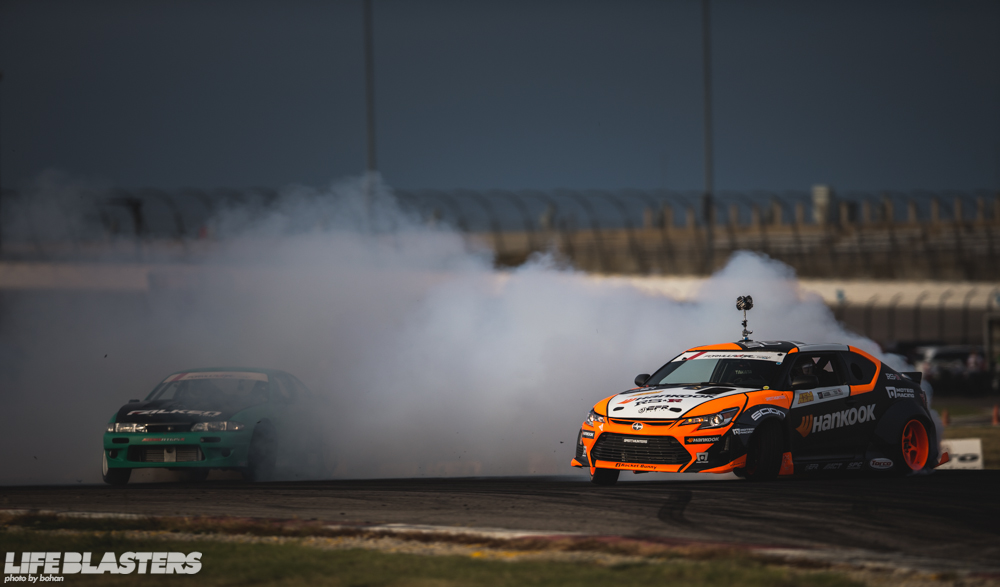 And finally, Aasbø made it official and ended D-Mac's weekend in the Top 32. It's quite a swing to go from top qualifier and event winner to nearly bottom qualifier and getting knocked out in the first battle. I blame the weather.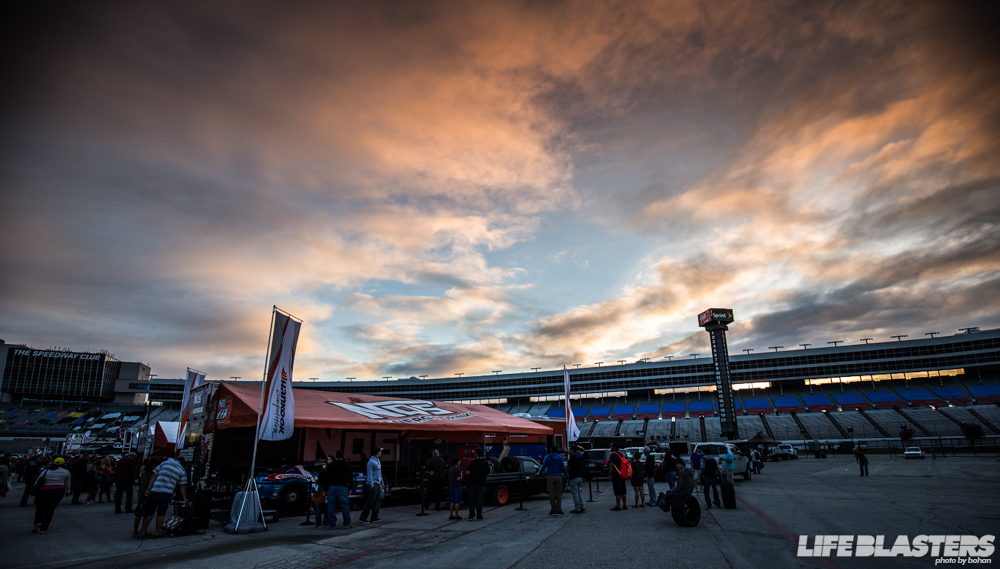 The sun went down during the break. I wish the schedule always made the sunset during competition. I don't think they ever think of that.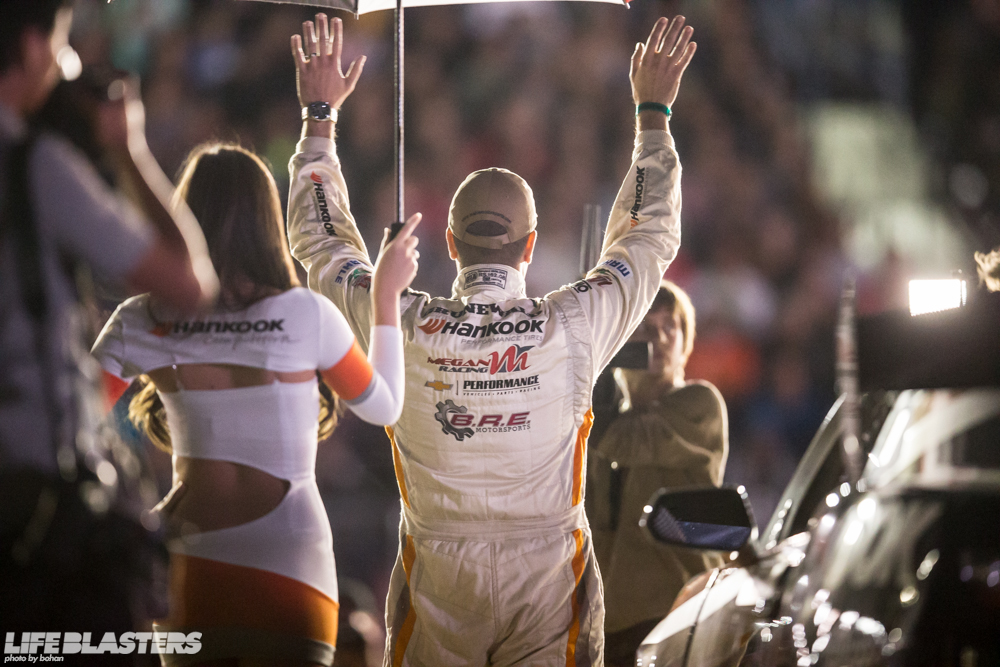 It was fully night by the time the Top 16 driver introductions started. The Texas crowd loves their Texas boys.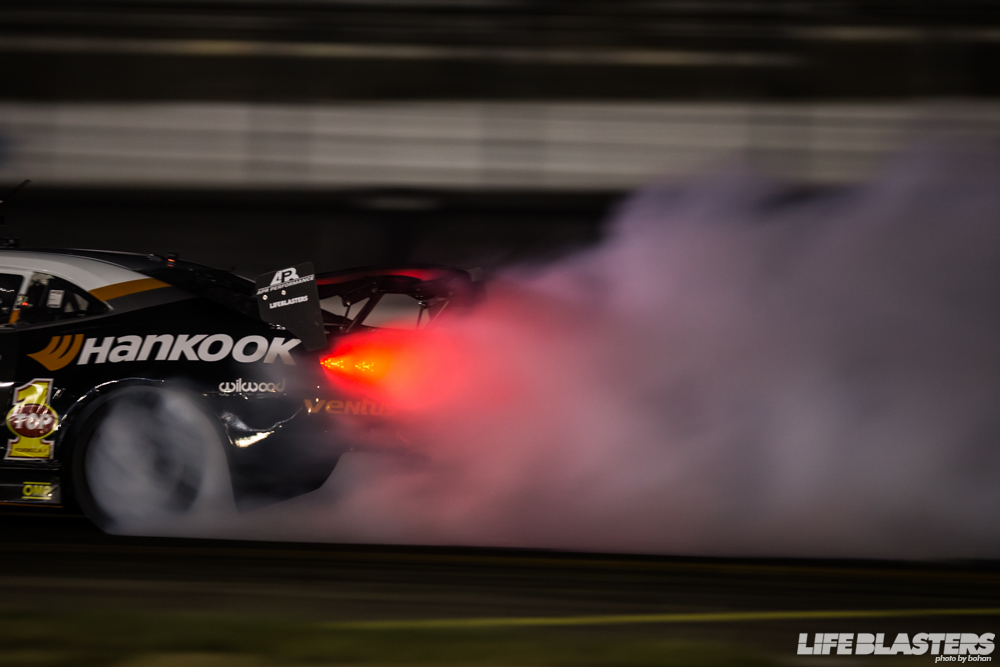 Unfortunately for them, Conrad Grunewald fell to Forrest Wang in the first Top 16 battle.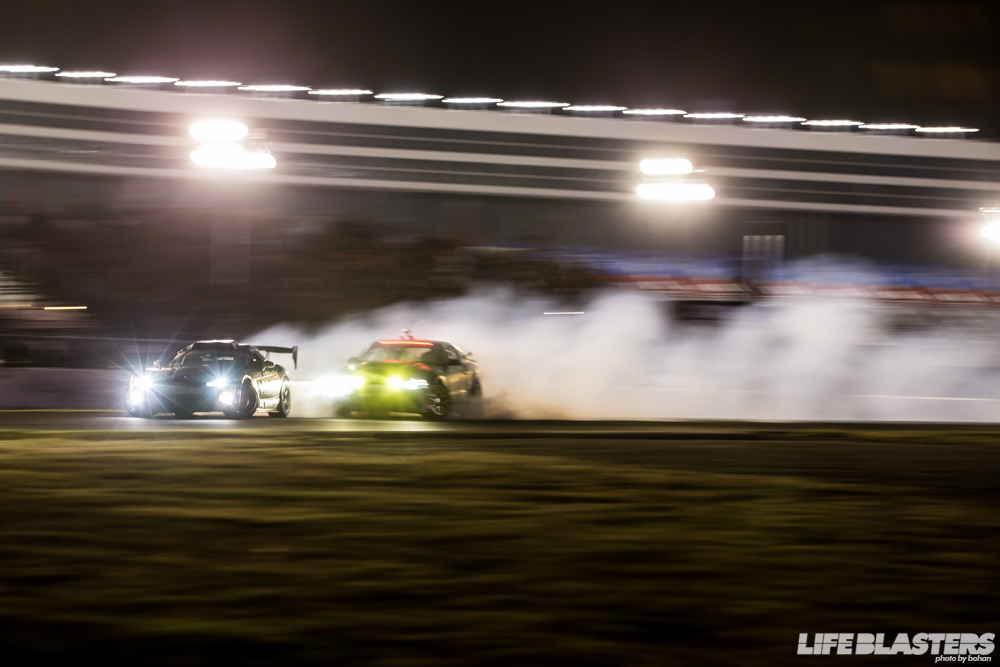 Gittin then stomped out Kearney, and there would be no Irish drivers on the podium this time.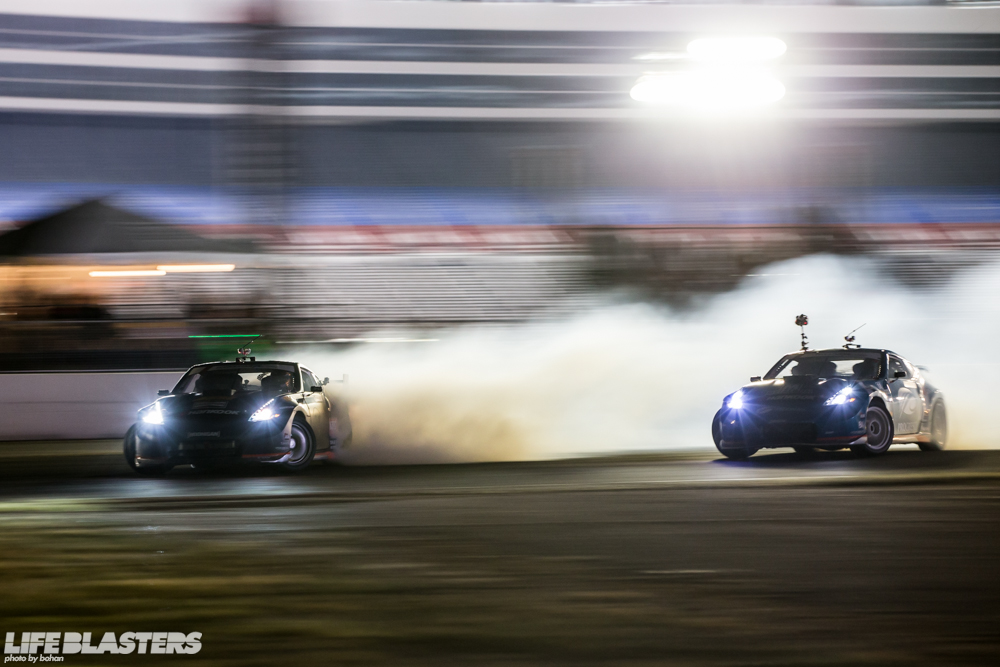 Forsberg faced his teammate Jhonnattan Castro. It was pretty cool to see the twin 370Z's doing battle, and Forsberg came out on top.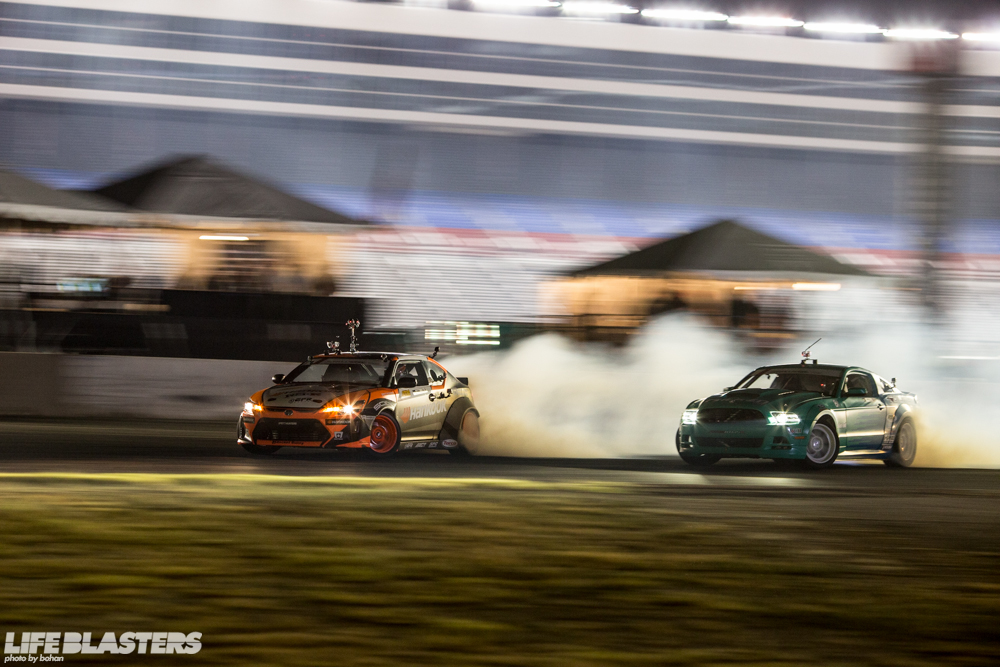 Aasbø had an impressive set of opponents, and he went up against Pawlak next. Two up, two down, and Team Falken was completely eliminated.

Joon Maeng had beaten Yoshihara and Gushi and made it to the Top 8 for the first time in a long time, but he couldn't get past Forrest Wang. Since Wang was the top qualifier, he was guaranteed a podium finish.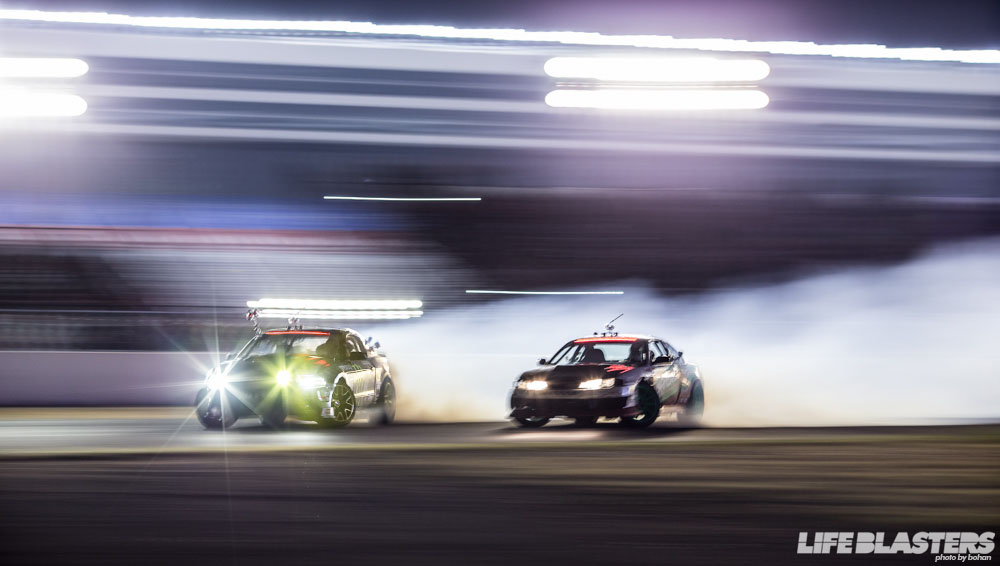 Gittin's controversy streak was ended by Odi Bakchis. Man, Odi was hungry!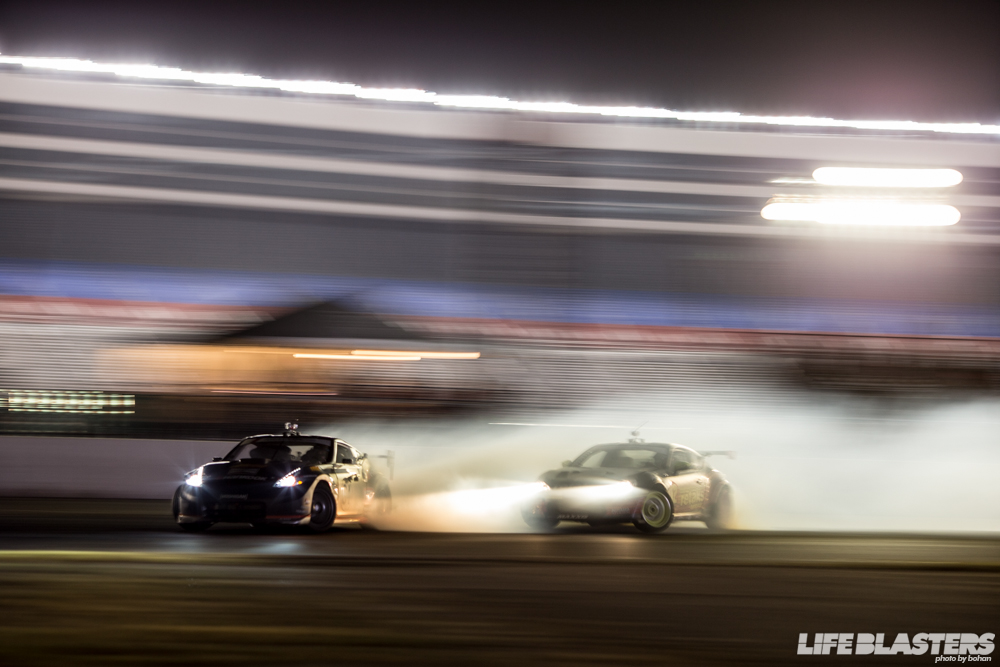 I thought Tuerck was going to beat Forsberg, but he killed the last inner clipping point and Forsberg moved on.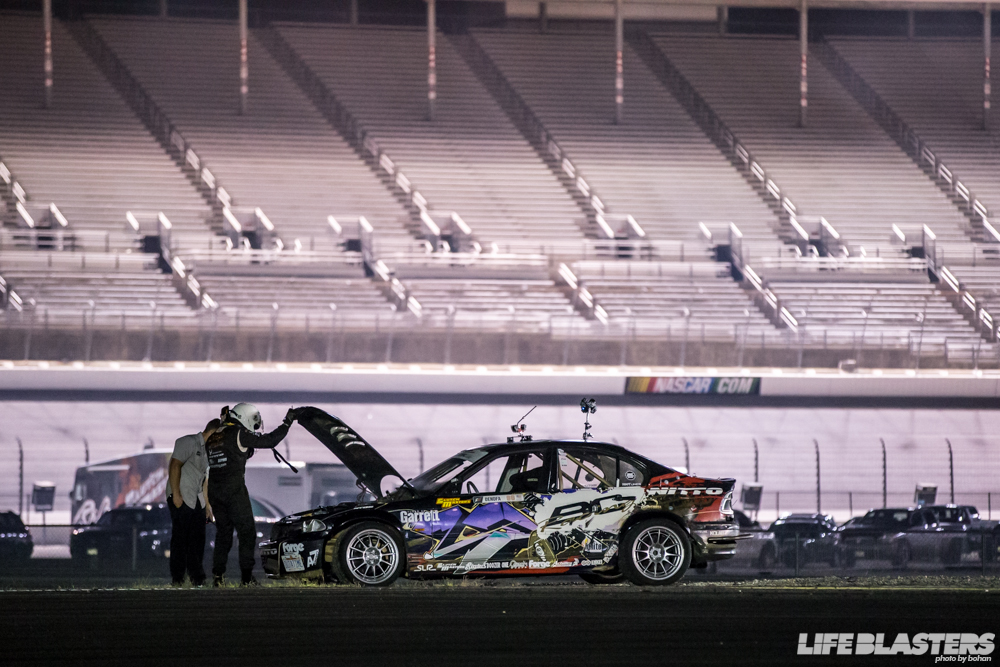 And Aasbø faced Pat Goodin, who had made it into the Top 8 due to DeNofa blowing his engine. Aasbø took the win and moved on to the Top 4.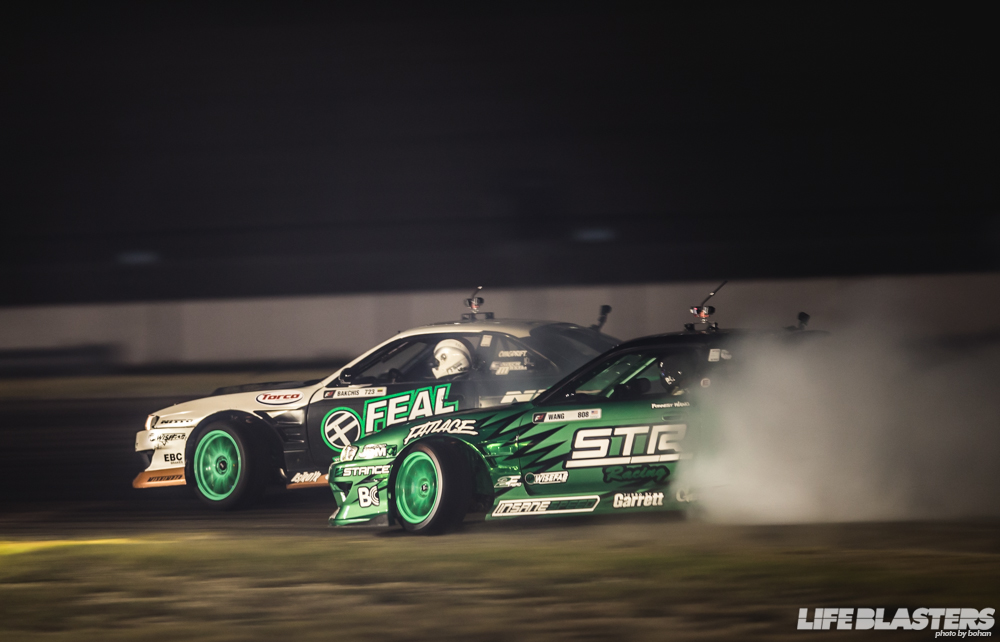 If Wang lost the next battle, his qualifying position would give him third place. Forsberg had qualified second, so he either Wang to win his Top 4 battle, or to win his own Top 4 battle, in order to finish on the podium. Wang lost to Bakchis.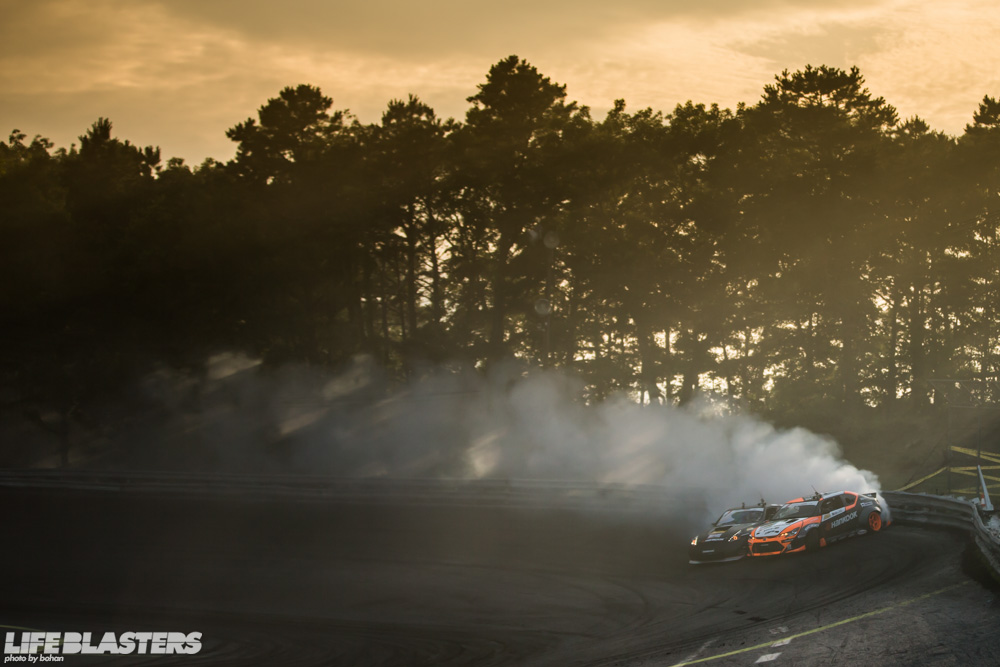 The pressure was on. Last time Forsberg and Aasbø faced each other was in the final battle at Wall, and the Hammer emerged victorious from that one.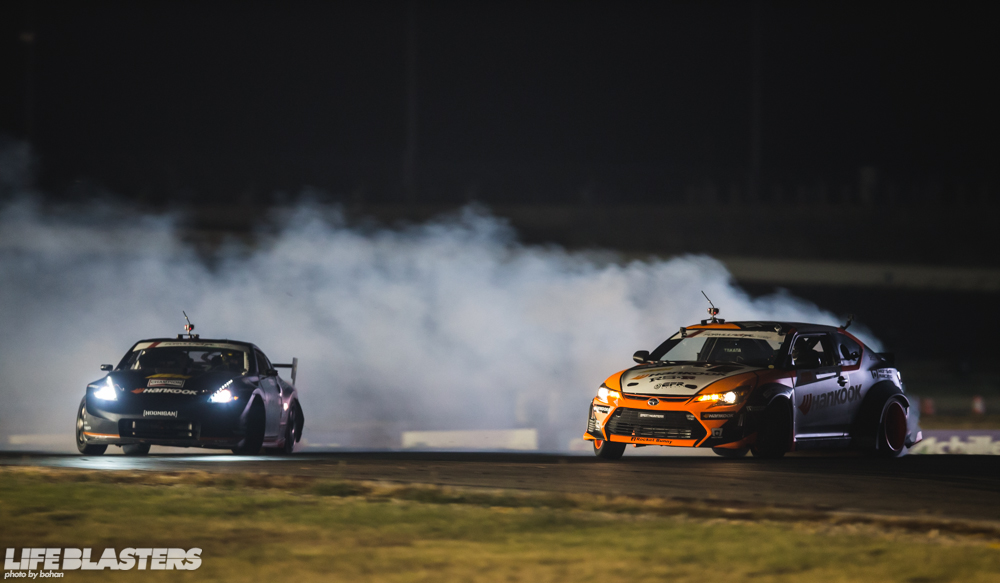 Forsberg tried a page from Gittin's playbook, and booted Aasbø off the track. Forsberg knocked himself out, all the way down to pavement next to the podium.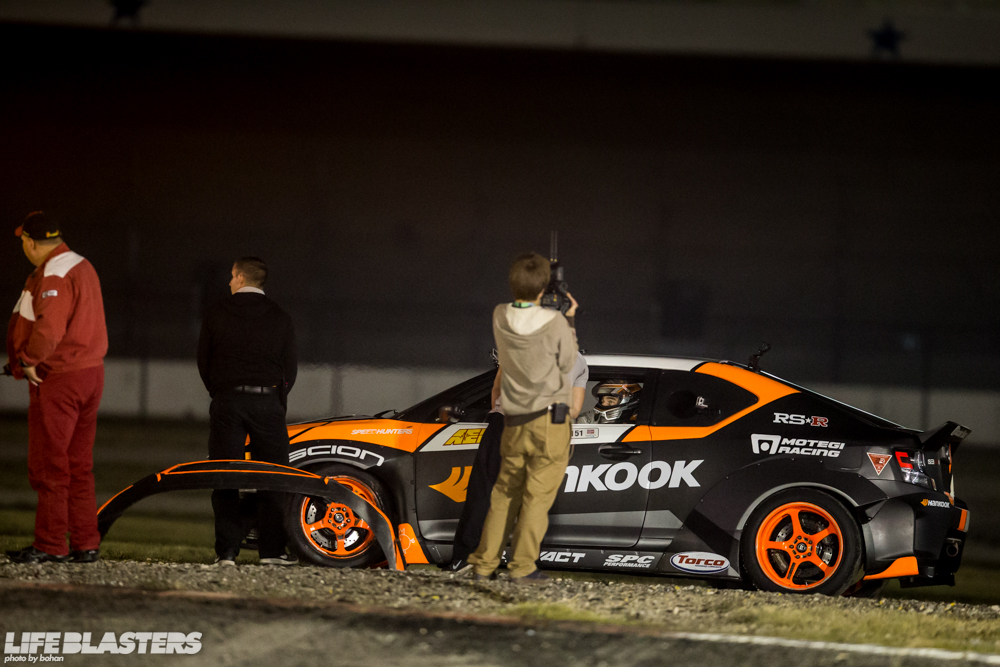 It was a good run at any rate, but I'm bummed I didn't get to see someone completely dominate and podium at every round. Not this year anyway.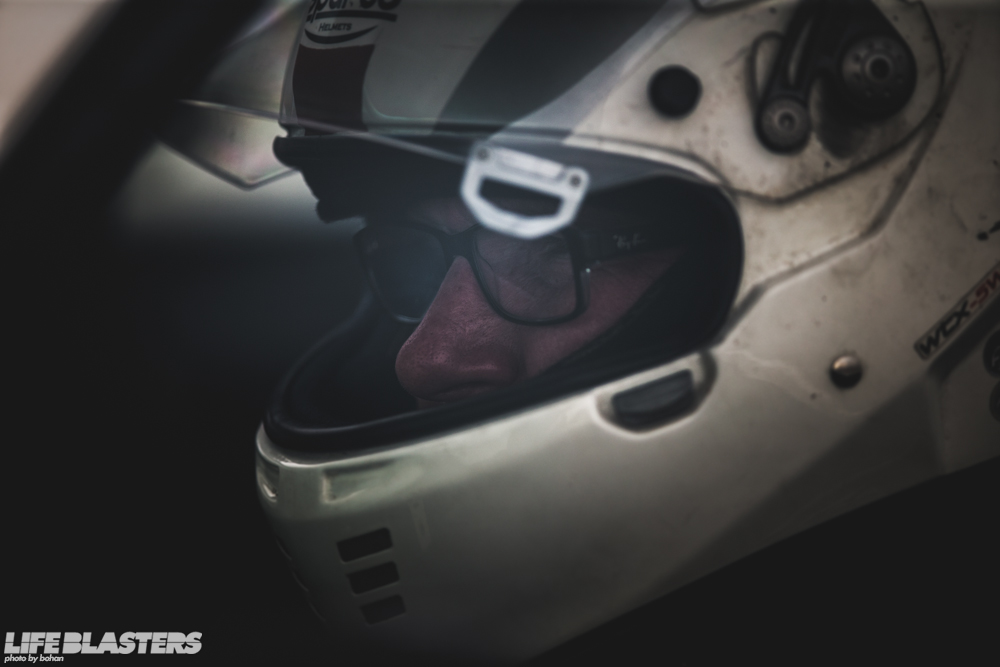 Bakchis and Aasbø lined up for the final battle. This was Bakschis's second podium and first attempt at the win, and it was Aasbø's second attempt at the win. Aasbø was also second in points behind Forsberg and narrowing the gap. Winning the event would bring him within 26 points of the leader. With only one more round after this, Aasbø needed as many points as he could get in order to make his task at Irwindale that much easier.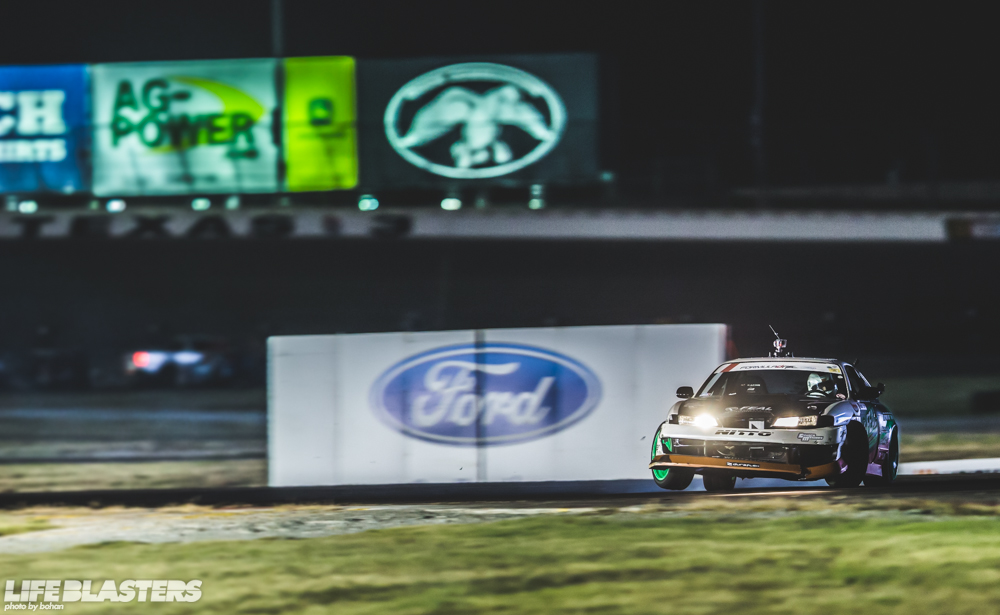 Bakchis lead first as Aasbø lagged far behind. Maybe he car wasn't completely repaired from the incident with Forsberg. Bakchis was one run away from his first win.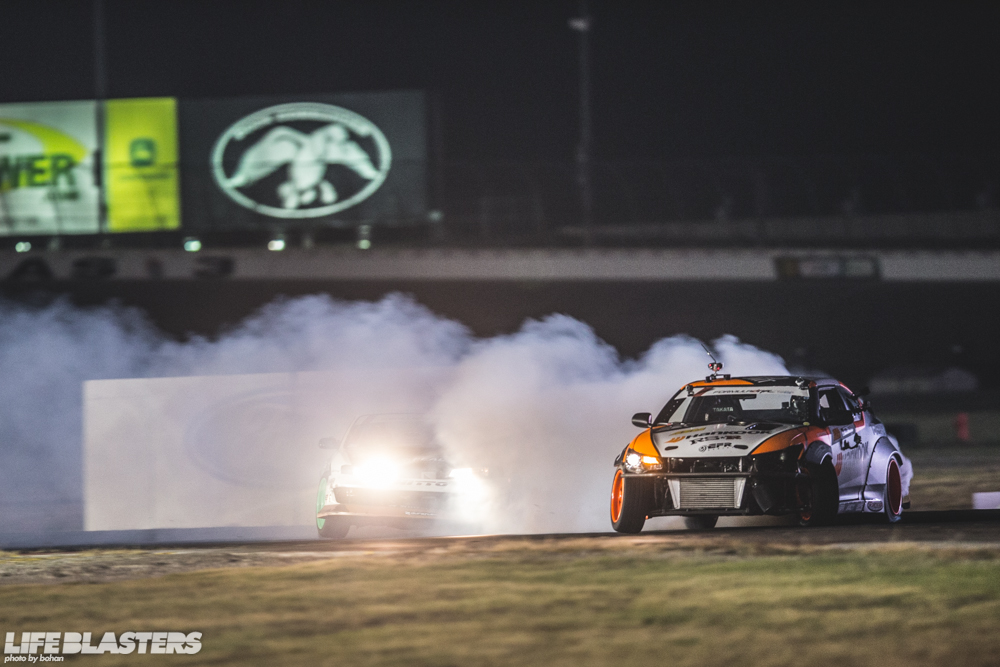 They lined up for Aasbø's lead run. They both cleared the second clip and Aasbø made the transition, emerging from the smoke and pushing to the outer clipping zone with no one behind him. Bakchis had gotten lost in the Hankook smoke and spun off the track. Aasbø finished the run and the decision was pretty obvious.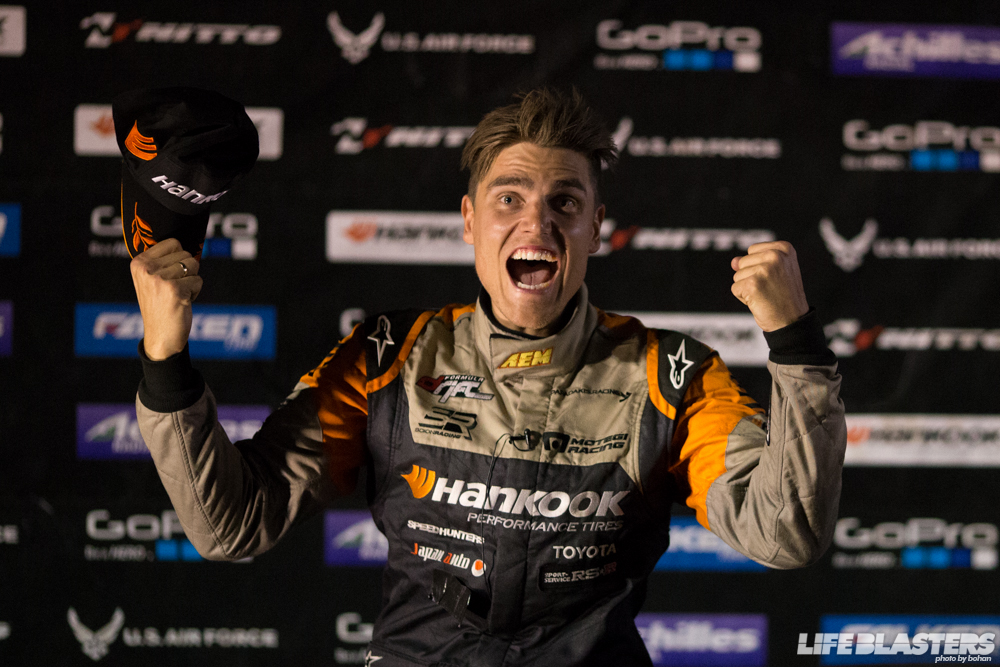 Aasbø had his second career win, and second of the season. He actually had more wins than Forsberg now. We also now know that this is his winning face. He made the same face in New Jersey after his win there.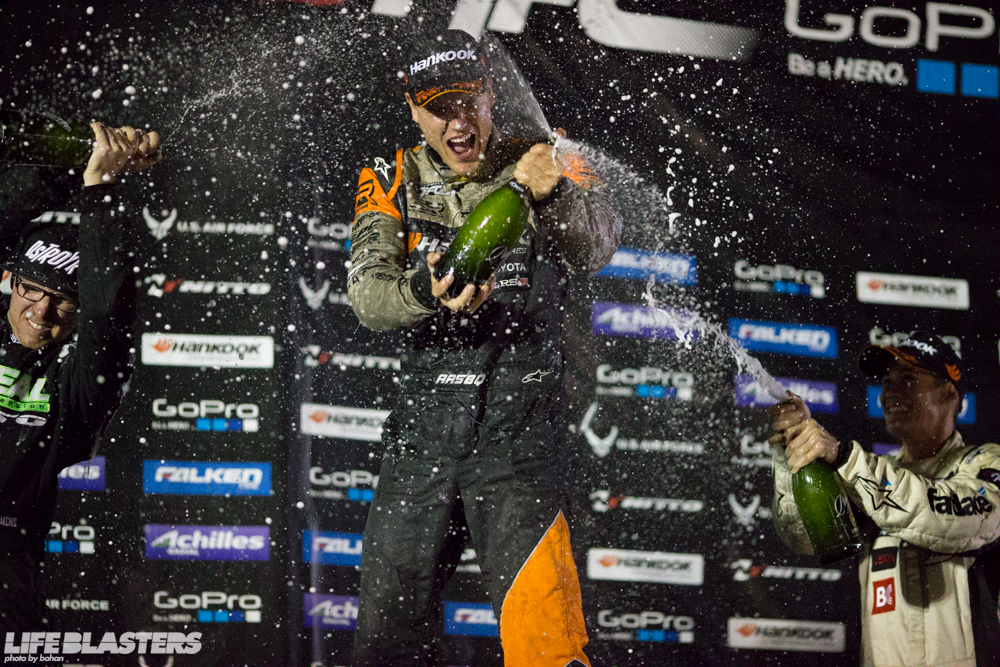 Bakchis and Wang joined him on the podium for that delicious champagne.
So what does this mean for Irwinale? That's another story. Watch for that one soon!
.:Bohan
email: bohan@lifeblasters.com
instagram: @lifeblasters, @andrew_bohan