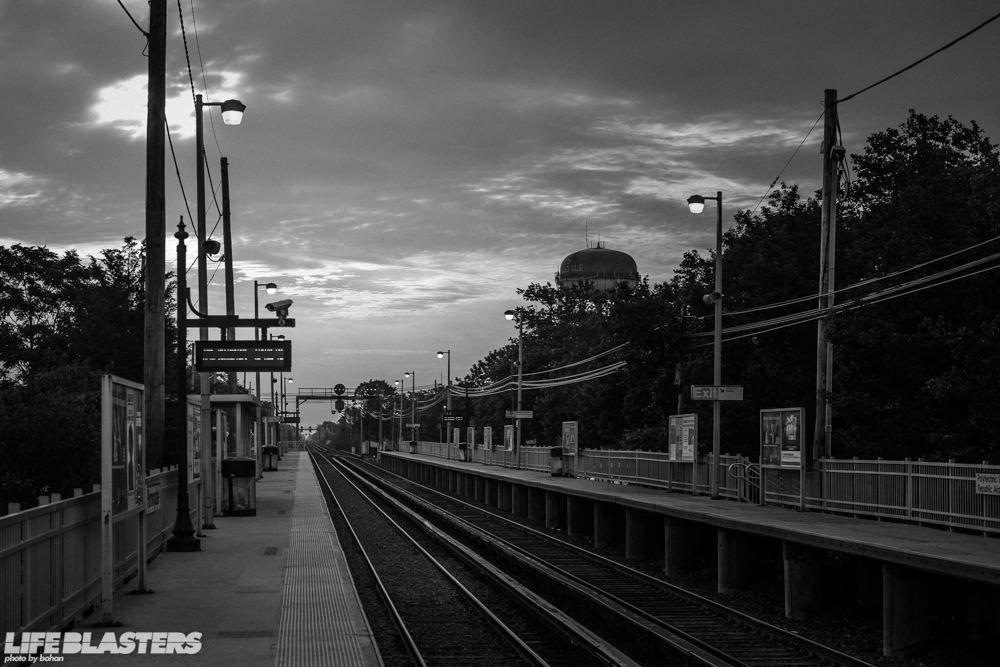 Every year when I'm in the Northeast for FD Jersey, I make it a point to spend some time in New York, and I always try to do something different. I stayed with GuestBlaster Matt Campbell out of Long Island, and he dropped me off at the LIRR station one morning on his way to work. I took the hour ride into the city and embarked on a 23-mile walk around Manhattan and Brooklyn. I didn't know that's what I was going to do at the time, but such is the nature of adventures.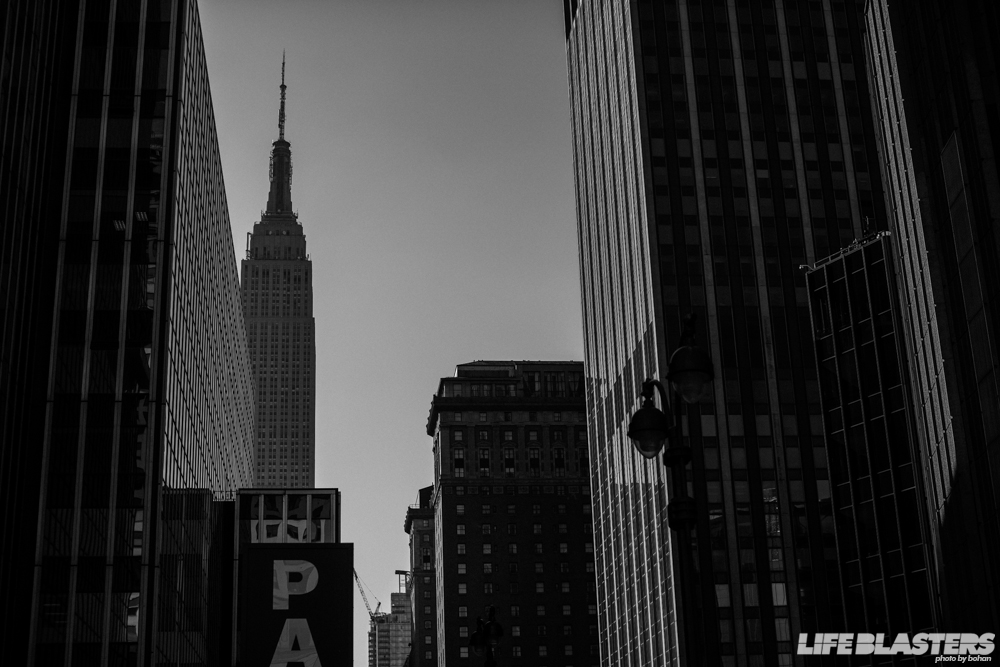 I emerged into the morning fray above Penn Station and in the shadow of the Empire State Building just a few blocks away and headed toward Broadway. I'd hung out in Midtown and Lower Manhattan before, but I'd always taken the Subway between the two. I wanted to see the Villages so this time I wallked.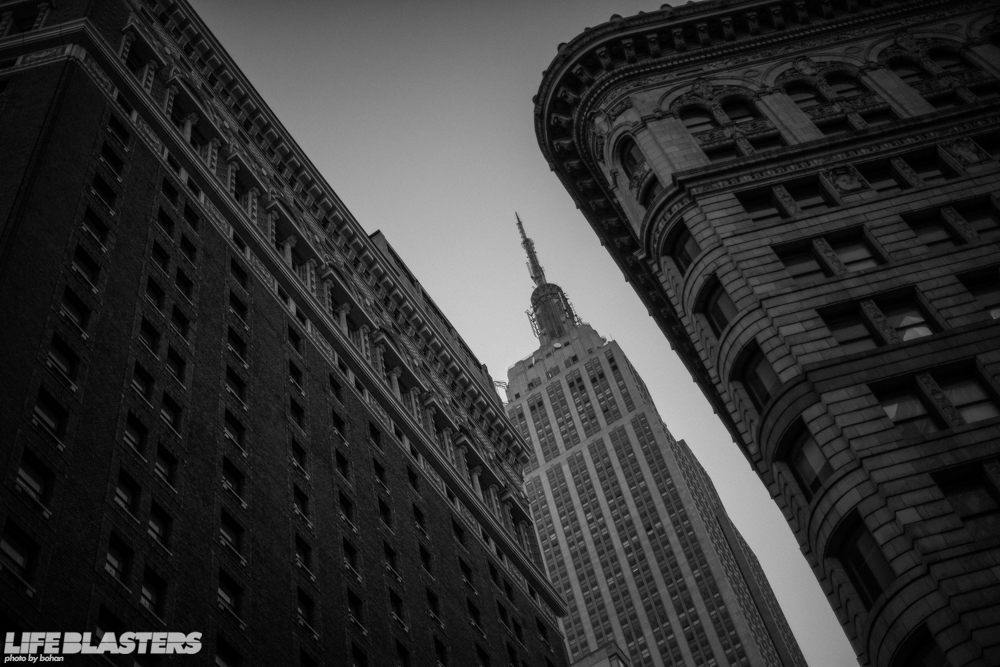 The Empire State Building is visible from many places in the city and is useful for orientation.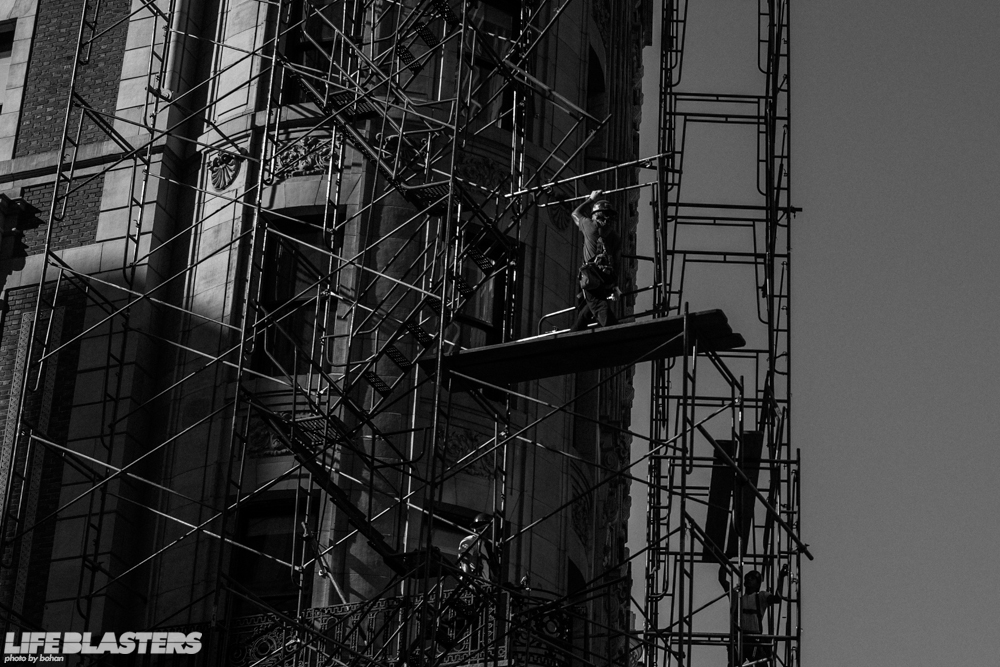 New York is always under construction. It's worse than Las Vegas.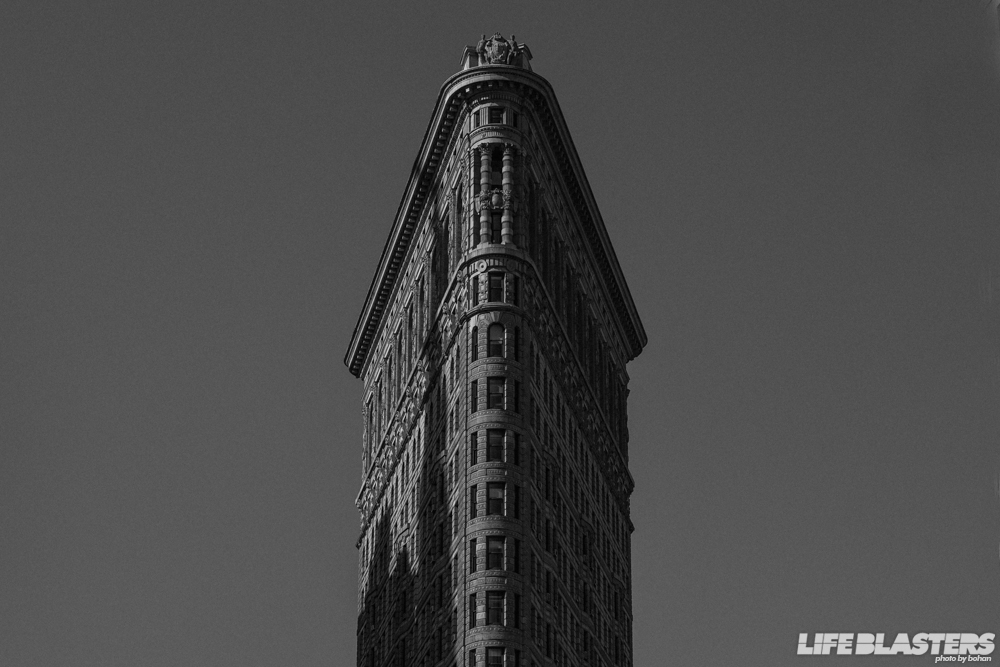 I'd never been by the Flatiron Building before. It's pretty cool.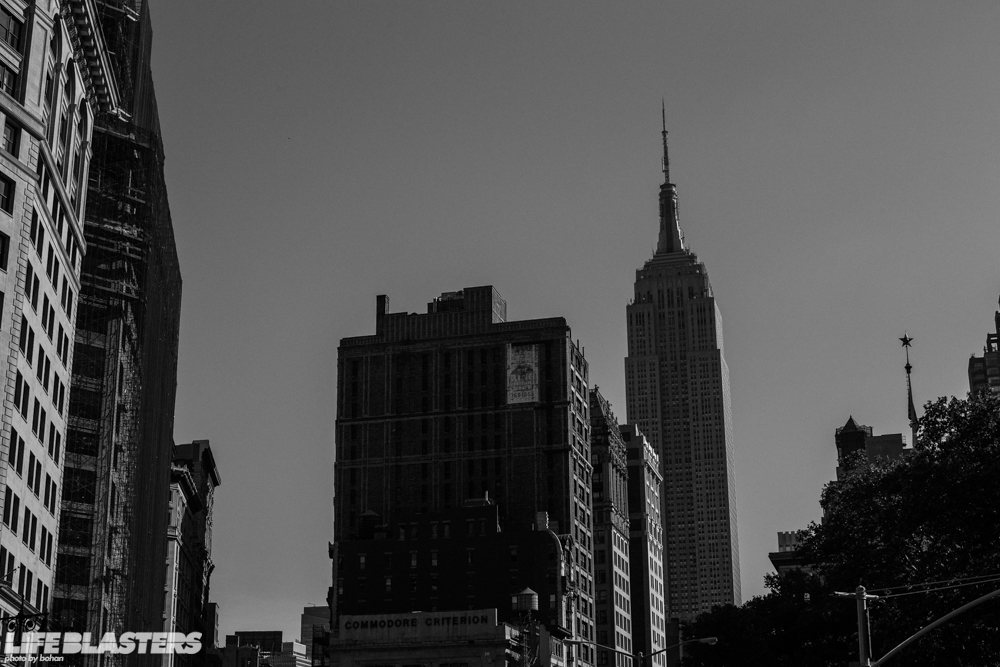 I continued south, but stopped to look back once in a while. I must not have looked like a tourist, because people kept asking me for directions. I'm happy to say I knew the answers to all their questions too. Not bad for only having been to New York a handful of times.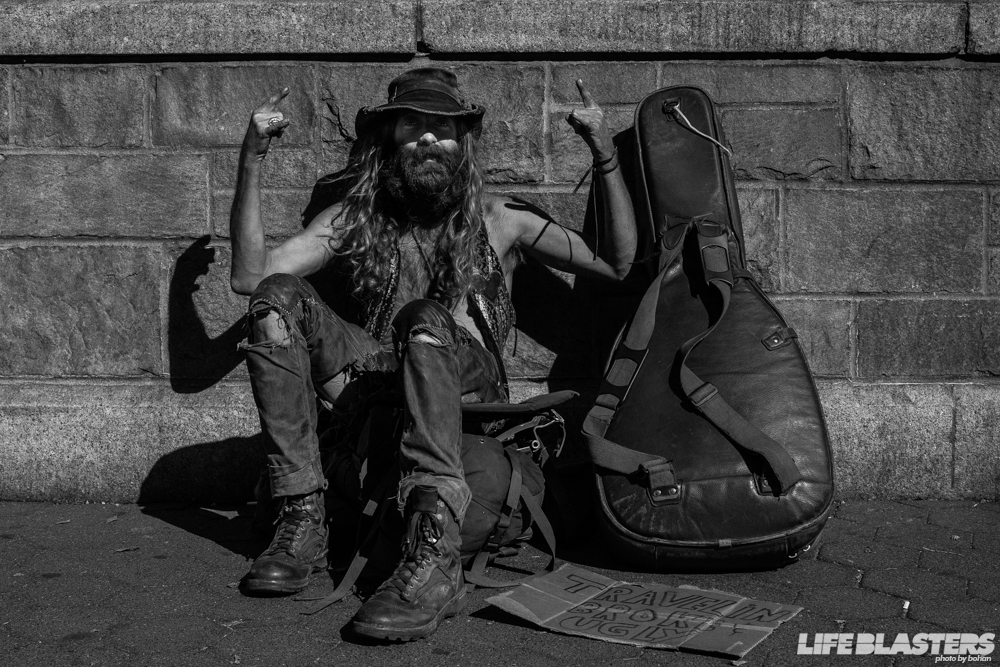 This guy was so stoked to get two bucks so I gave him two more. He may have been traveling broke and ugly but he was also awesome.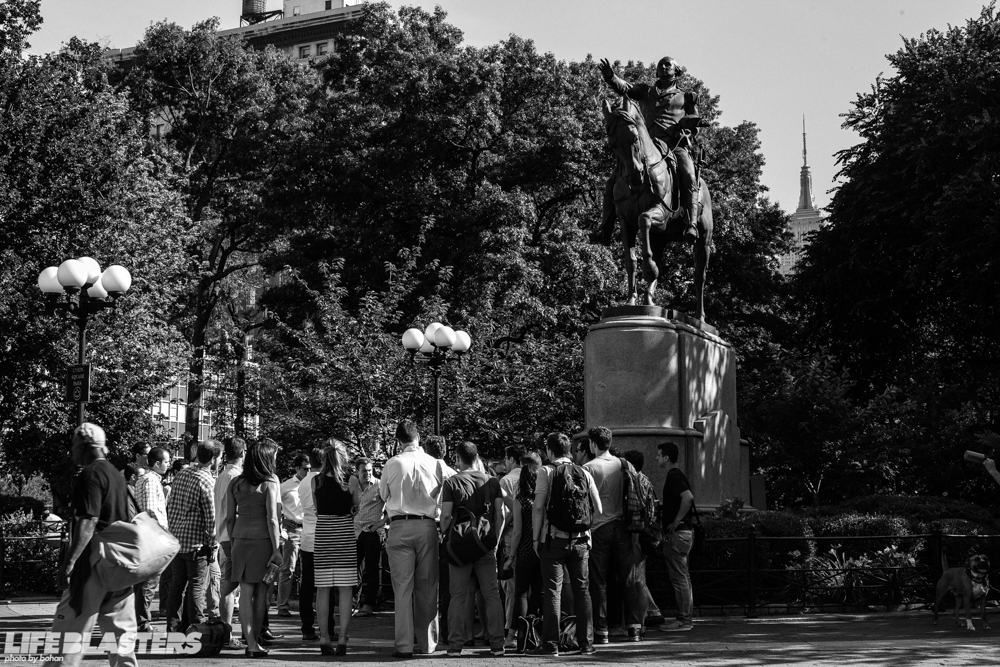 If Union Square has a statue of George Washington, what's in Washington Square? You can also see the Empire State Building from here.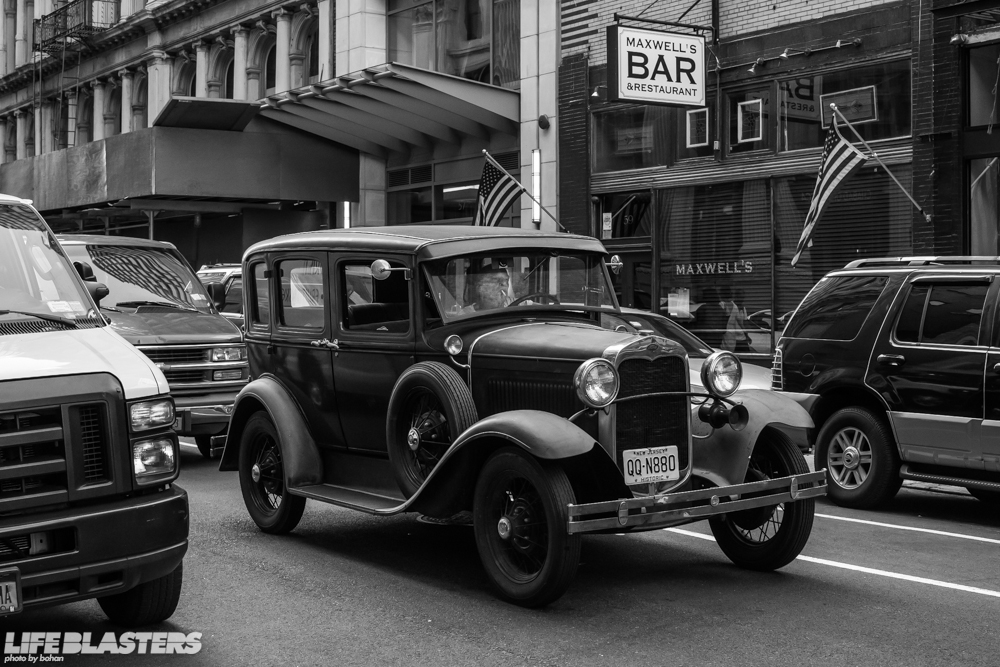 I took a brief detour onto Reade Street to follow this immaculate Model A.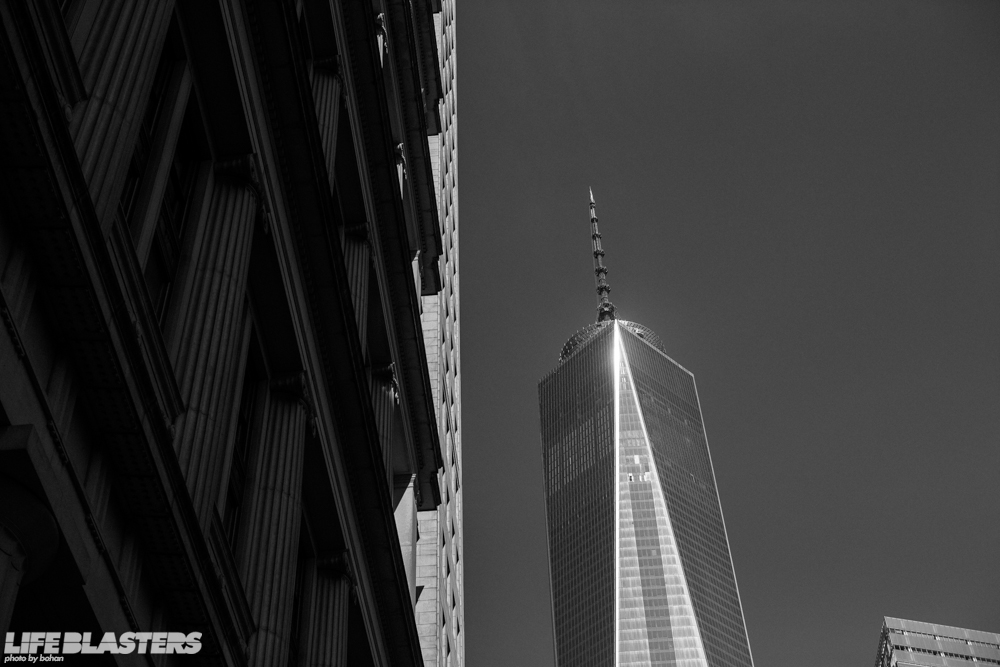 Finally I made it to Fulton Street and a view of the Freedom Tower, so close to being finished.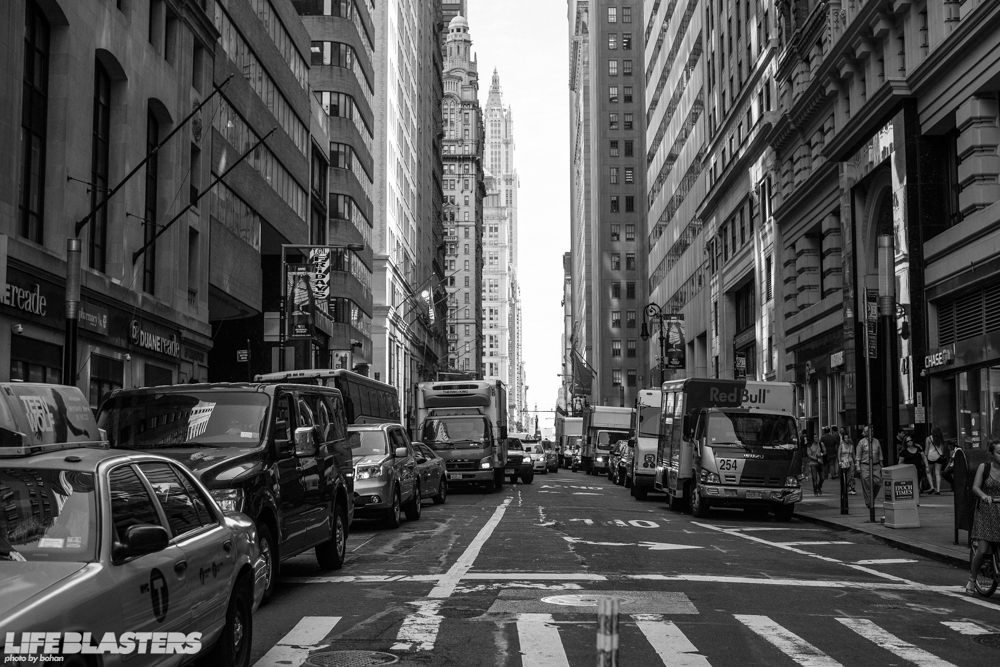 At Bowling Green, Broadway splits on either side of the Wall Street Bull. Not many people look away from the Bull, but that's what I did. Broadway is straight as an arrow for two miles leading up to this point.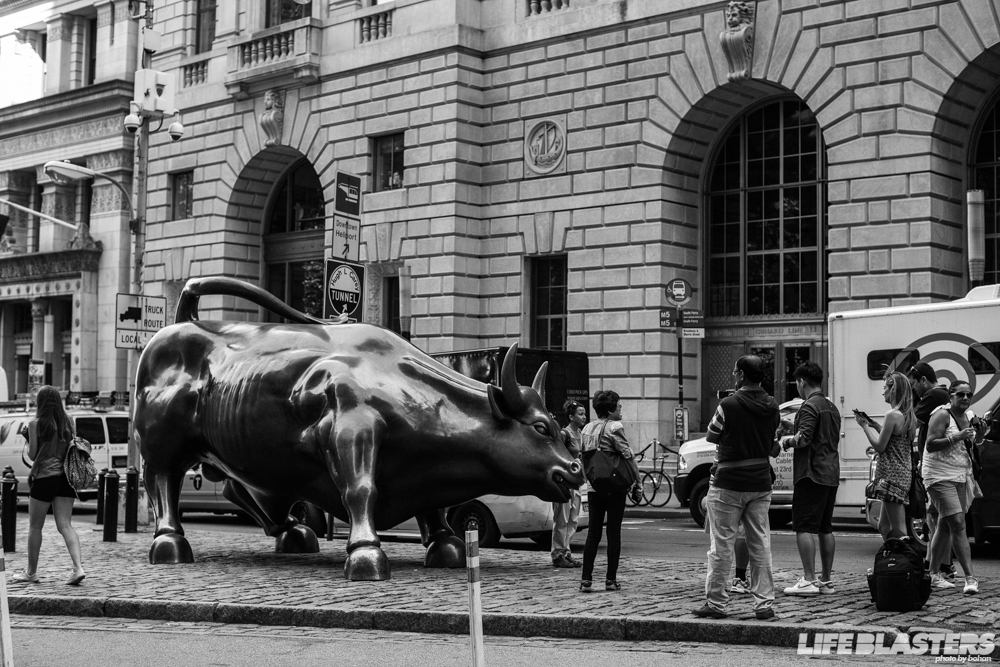 Oh there's the bull. The Life Blasters sticker from 2011 had been removed!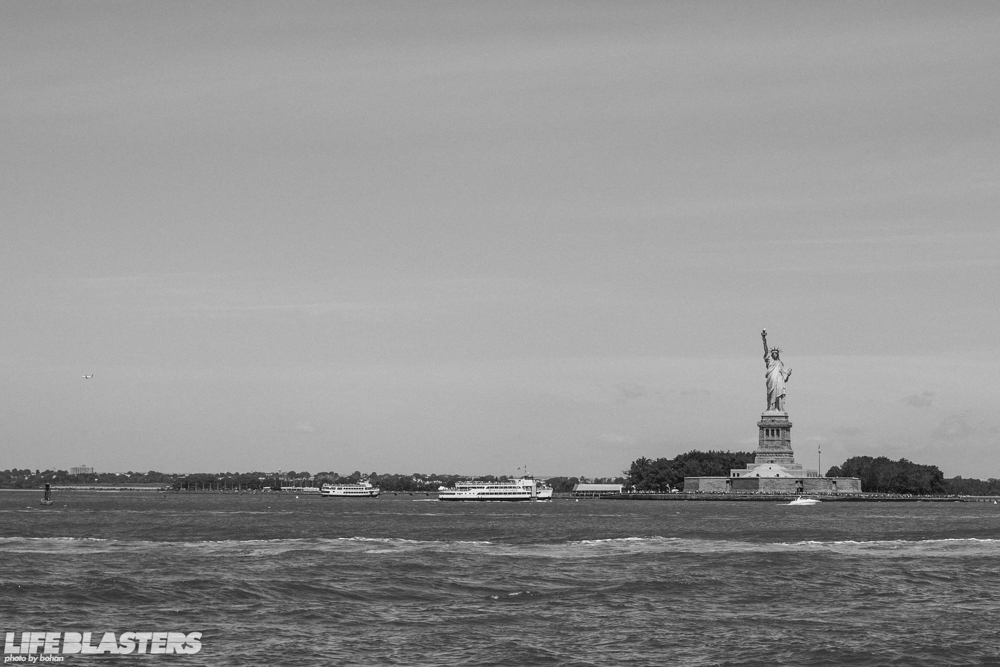 I ride the Staten Island Ferry every year so I can see how the Freedom Tower had been growing, but it's also a good chance to see the Statue of Liberty.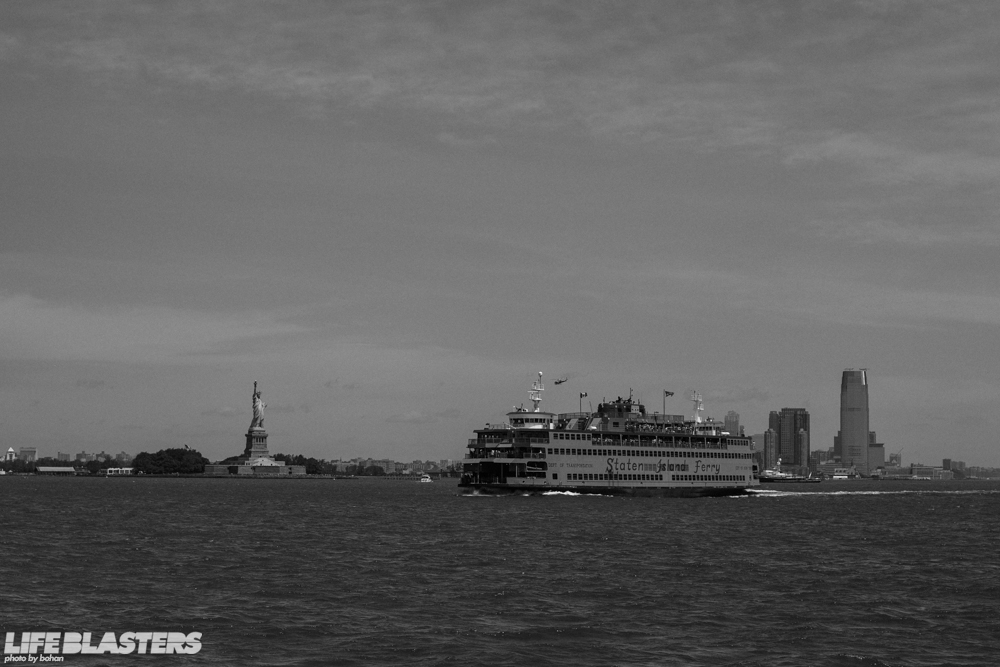 The Ferry is free and goes back and forth between Manhattan and Staten Island all day long. I don't know how that's financially responsible, but I'll take advantage of it as long as it's still there.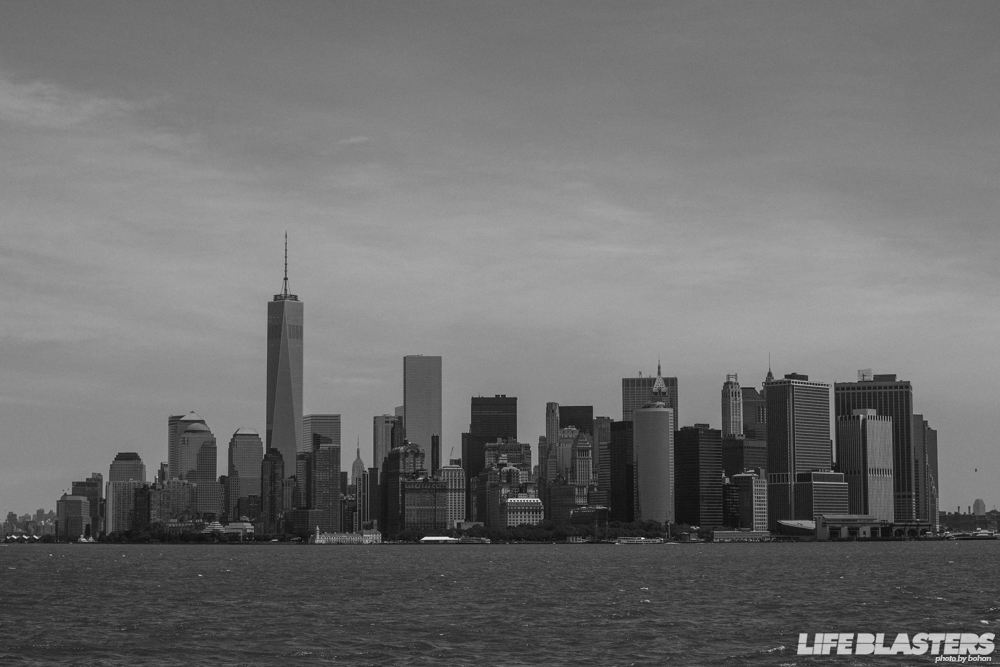 In 2011, the Tower was barely visible above the surrounding buildings. Now it's the tallest building in the Western Hemisphere. Look, you can even see the Emipre State Building from here! It's three and half miles from the tip of the island!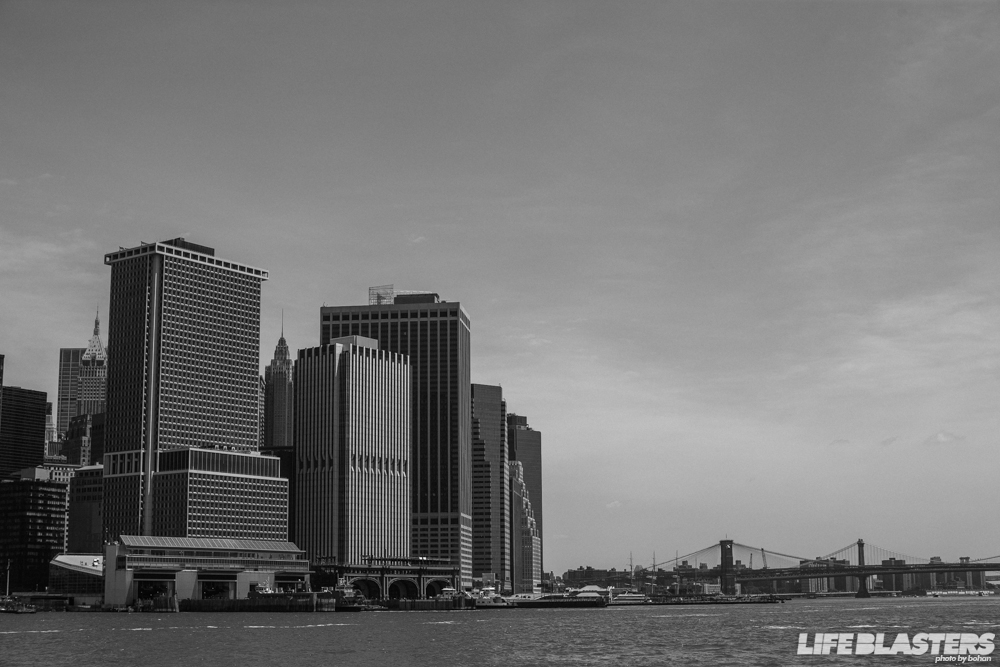 Heading back into the ferry terminal you get a sense of how dense New York really is.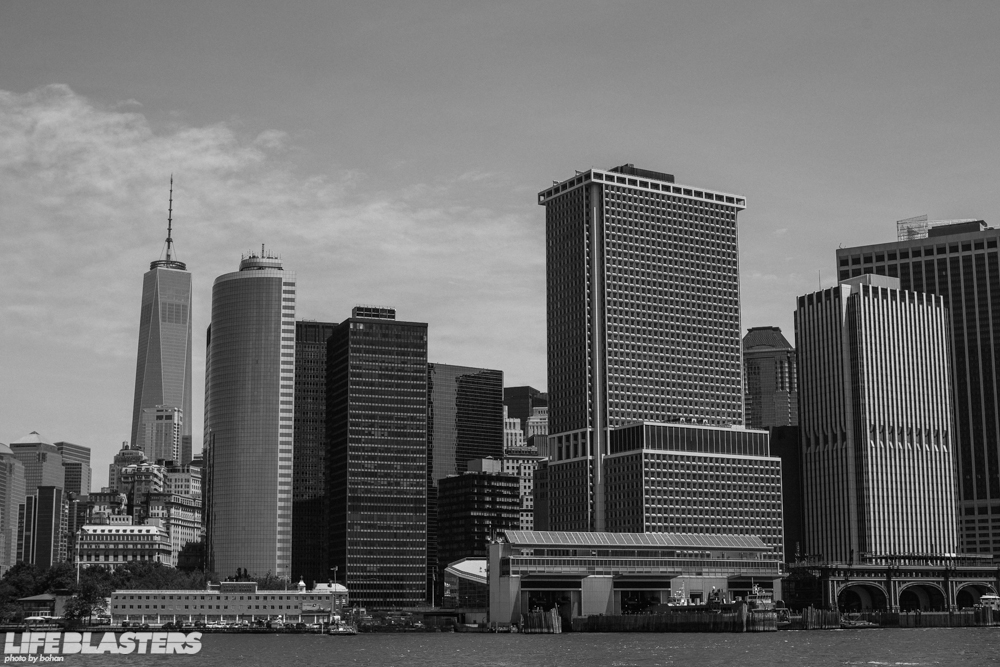 It's also a pleasant mix of 100 year old and one year old buildings. Consider that New York is almost 400 years old.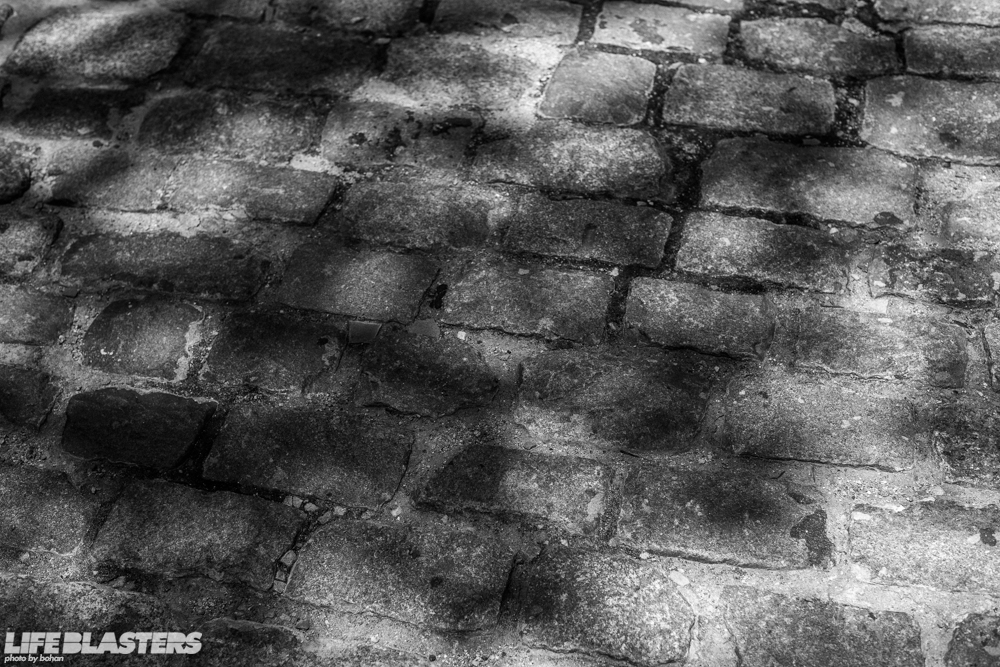 And brick roads still exist.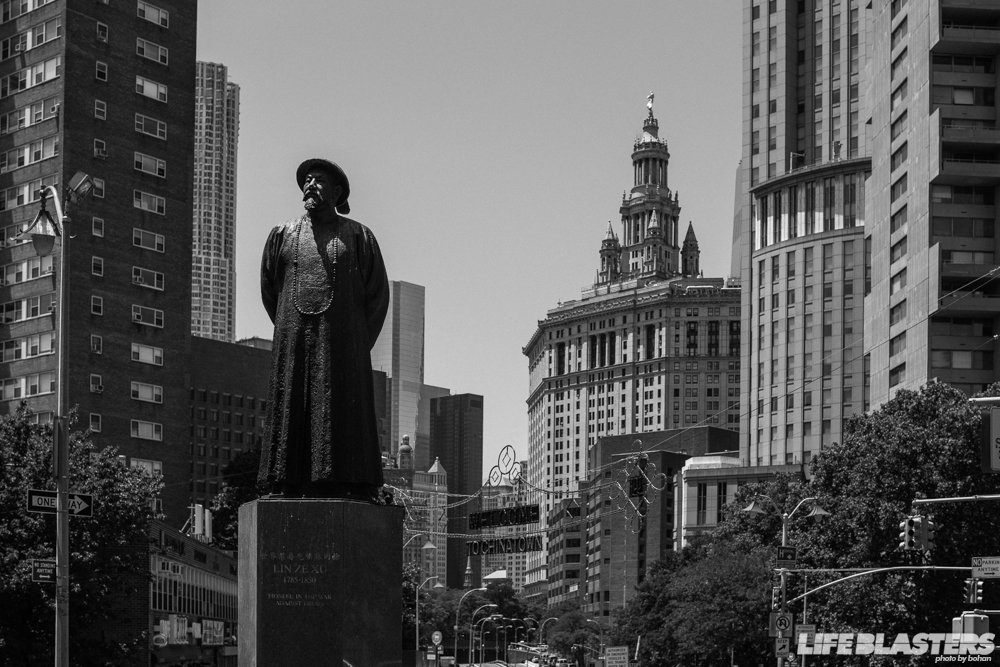 Up in Chinatown there's no shortage of statues. Becuse of opium Lin Ze Xu is considered the father of the war on drugs.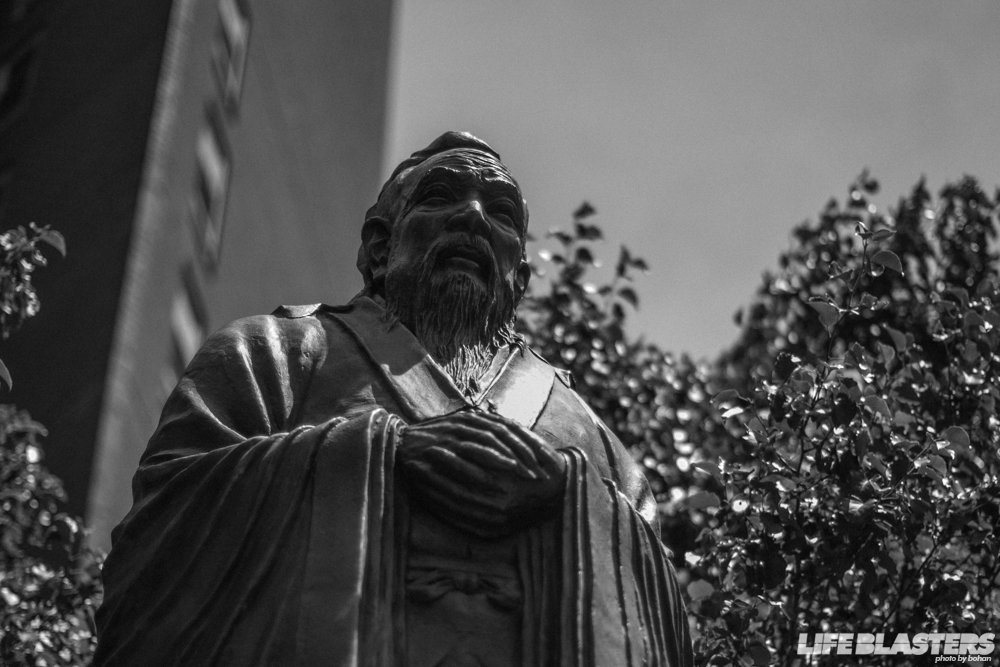 Confucius needs no explanation.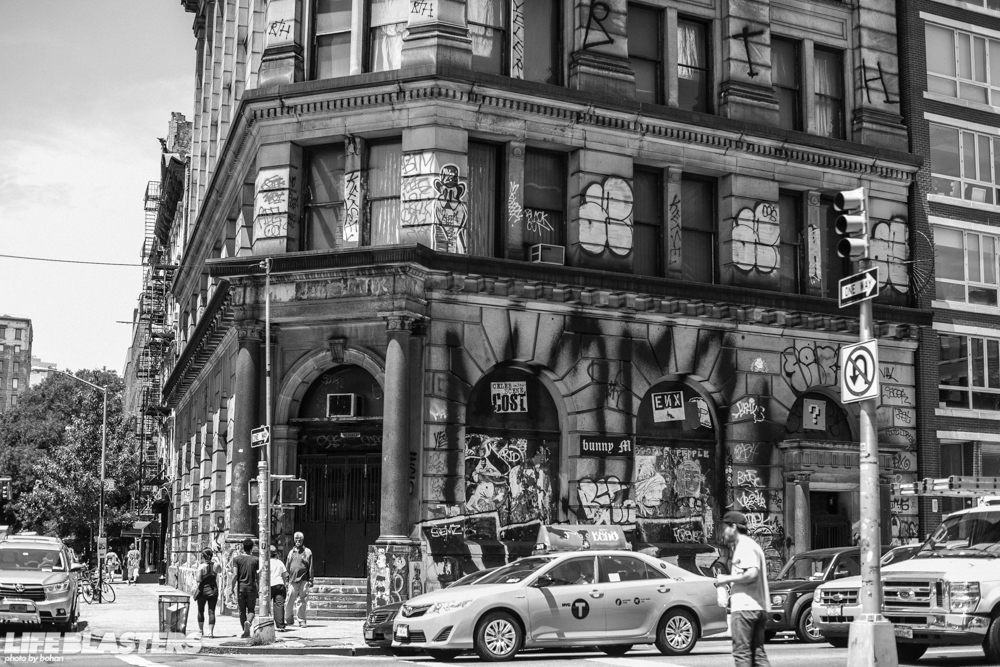 Further up 1st Avenue i found an abandoned building covered in graffiti. That's pretty bold but that's what makes New York awesome.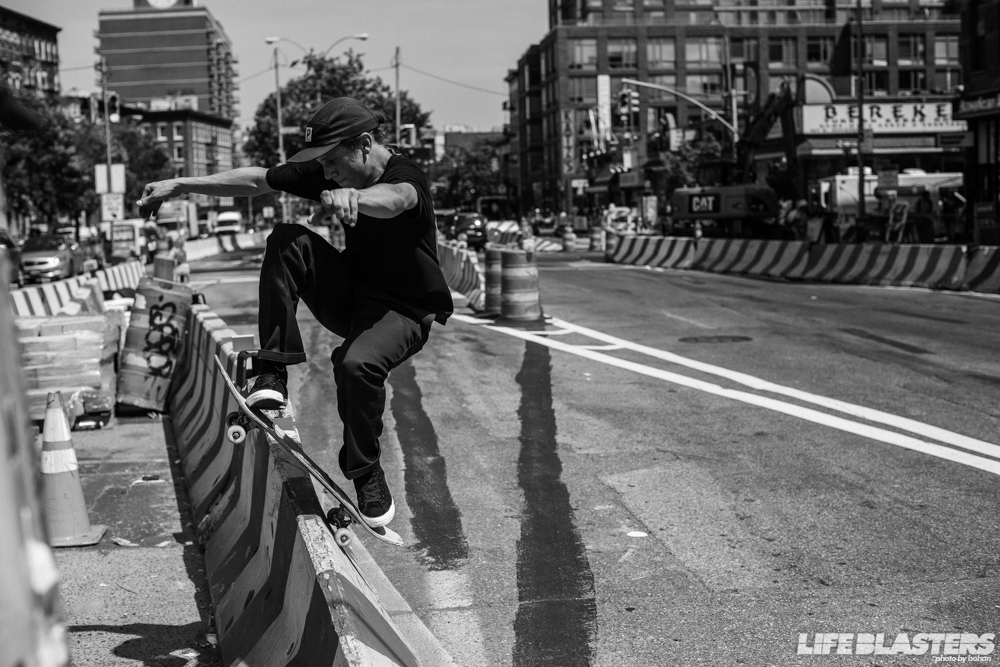 I ate lunch at a bar and walked back down 1st and found a guy skating on a K wall. His buddy was filming.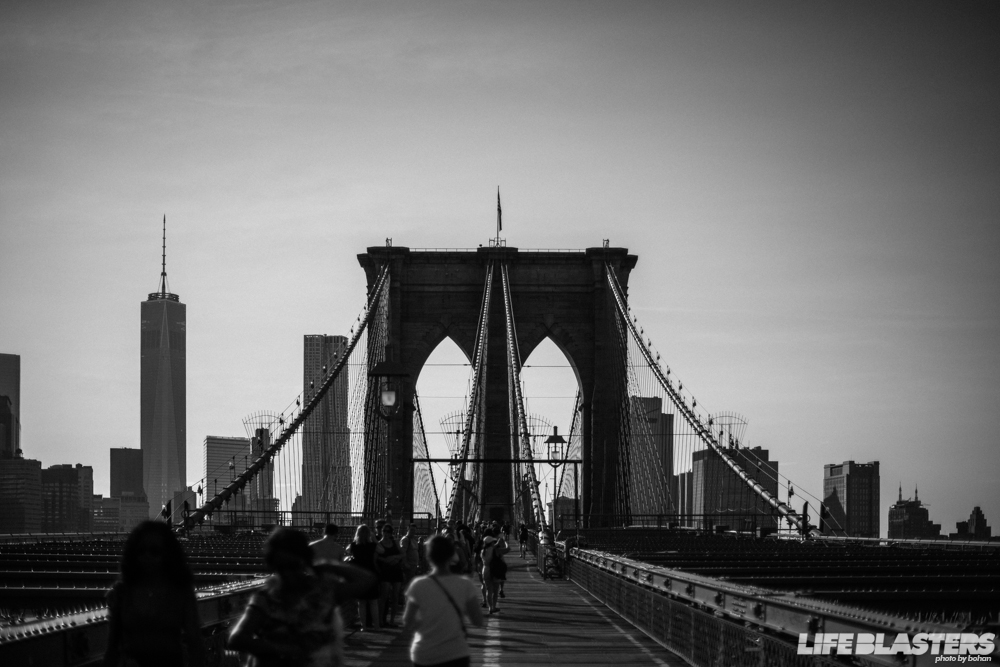 I crossed the Williamsburg Bridge, then walked through Brooklyn to the Brooklyn Bridge and crossed it back to Manhattan. Matt texted me to say he and his friend were going to get pizza after work and I was welcome to join them. That meant I'd have to get all the way back to Penn Station and ride the train way back out to where he lived on Long Island.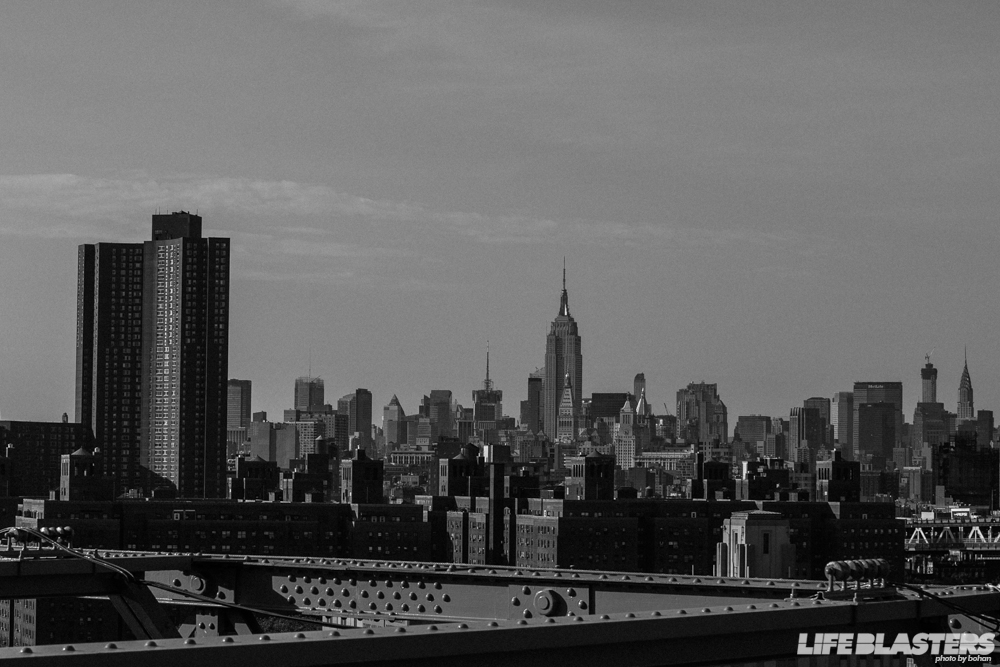 Penn Station is just a few blocks from the Empire State Building, remember? I could get there, no sweat.
.:Bohan
email: bohan@lifeblasters.com
instagram: @lifeblasters, @andrew_bohan