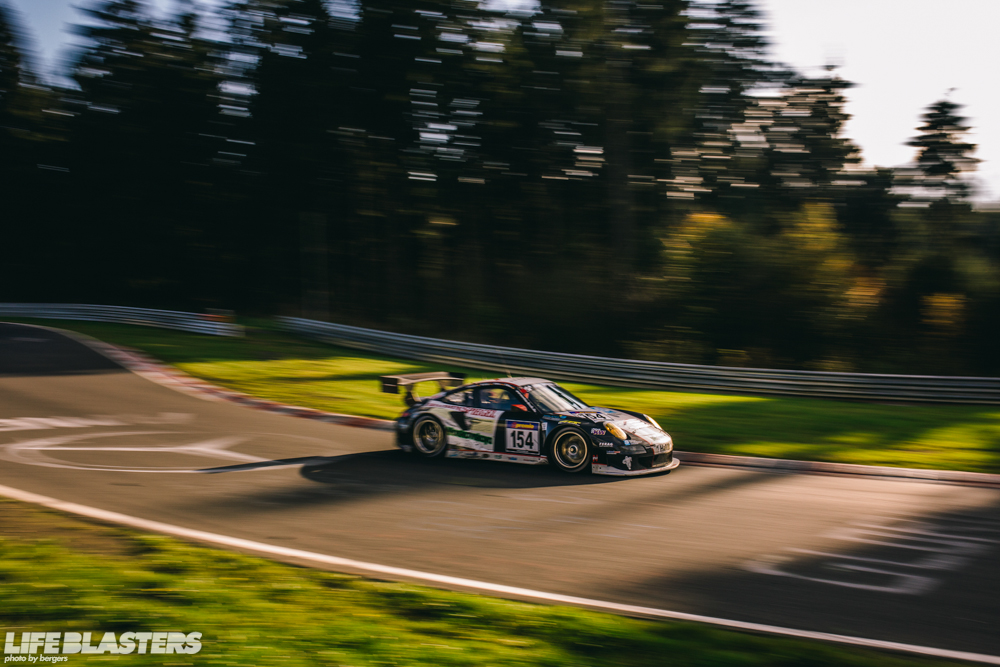 Often named The Green Hell, the famous Nürburgring is quite the opposite of a hell to me. As an enthusiast for pretty much anything with an internal combustion engine, this long stretch of asphalt leading through the Eifel region in Germany is what I consider heaven on earth. Especially the part they call the Nordschleife, which is as scary as it is beautiful. Even though I've been to the Ring several times before, every single time I get to go is something I very much look forward to. This time was of course no exception, as a good friend and I were going to check out the 9th round of the VLN Endurance Championship.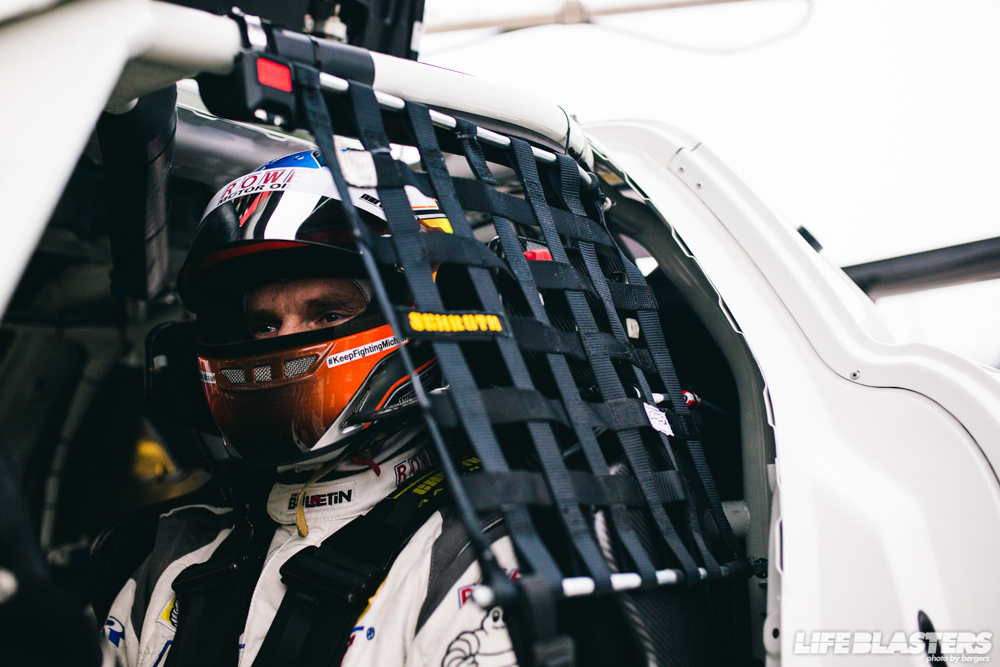 Home to some of the biggest teams in endurance racing, the VLN is probably one of the most impressive events I have witnessed this year. Well, there's one exception – the 24h of the Nürburgring, for obvious reasons.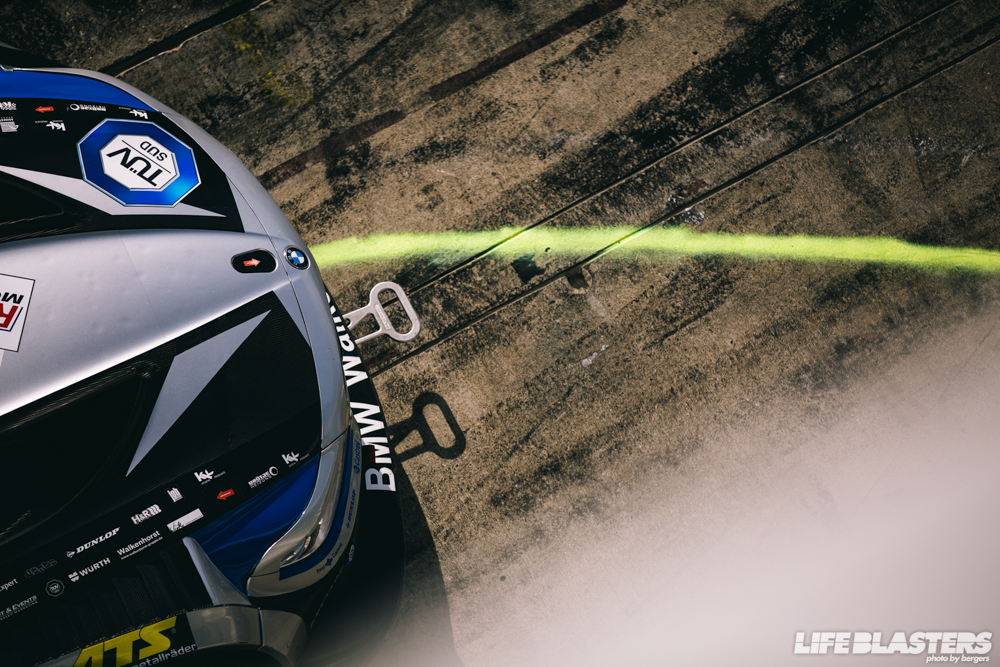 With a field of close to 190 cars competing in a plethora of classes, the VLN is an absolute spectacle to behold. From a BMW Z4 GT3 to an Opel Astra OPC Cup, this championship has an incredibly diverse field of competitors, which makes for some very exciting racing. Those competitors aren't just after a class, race, or possibly even a championship win, but also valuable experience for the 24h race held on the same track.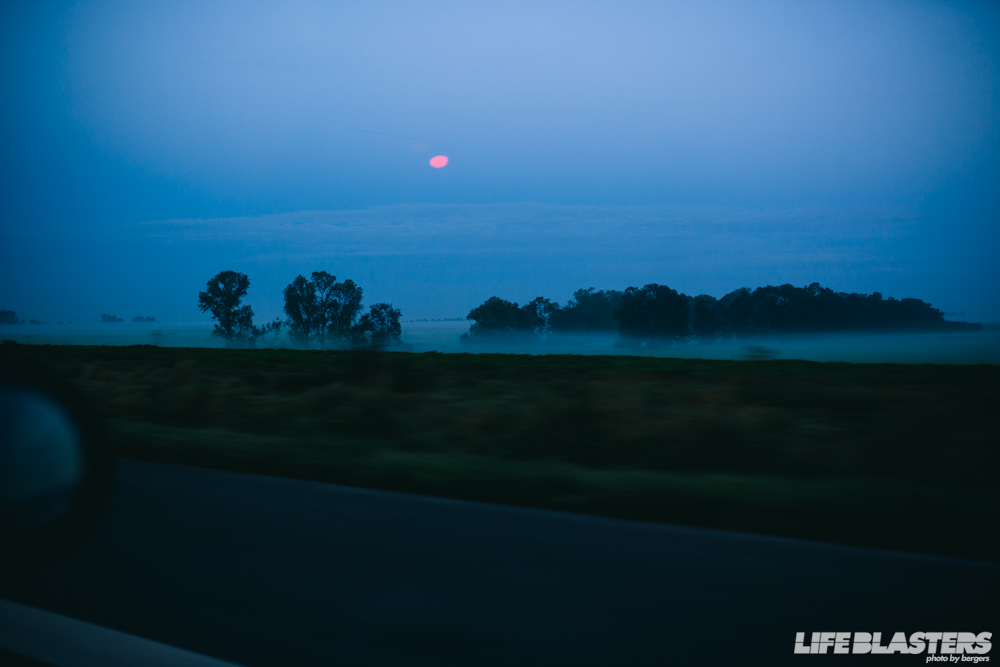 Our day started early Saturday morning when we loaded our gear in the car and headed for Germany. Meanwhile we had checked our weather-apps on our phones and things were looking good, even though the first part of the day would be a bit foggy.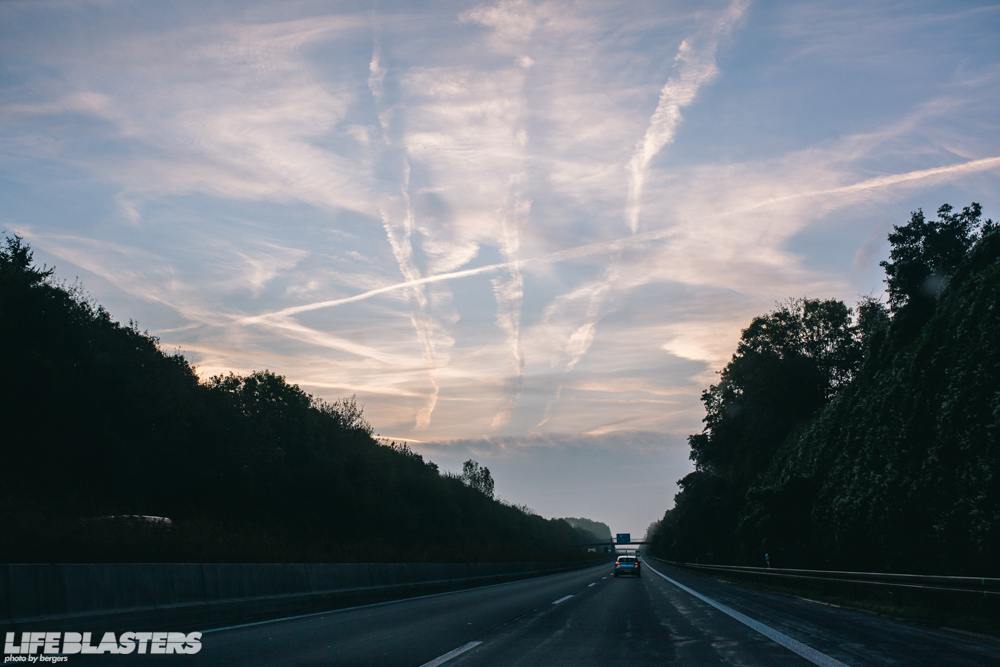 After leaving our home country of the Netherlands, it didn't take long for the landscape to change into something a lot less flat and uninspiring. The Eifel is a truly gorgeous region and even without the Ring would still be worth visiting. For some people, just the German Autobahn alone is worth a visit, as I'm sure most of you are already aware, there are parts which have no speed limits imposed whatsoever!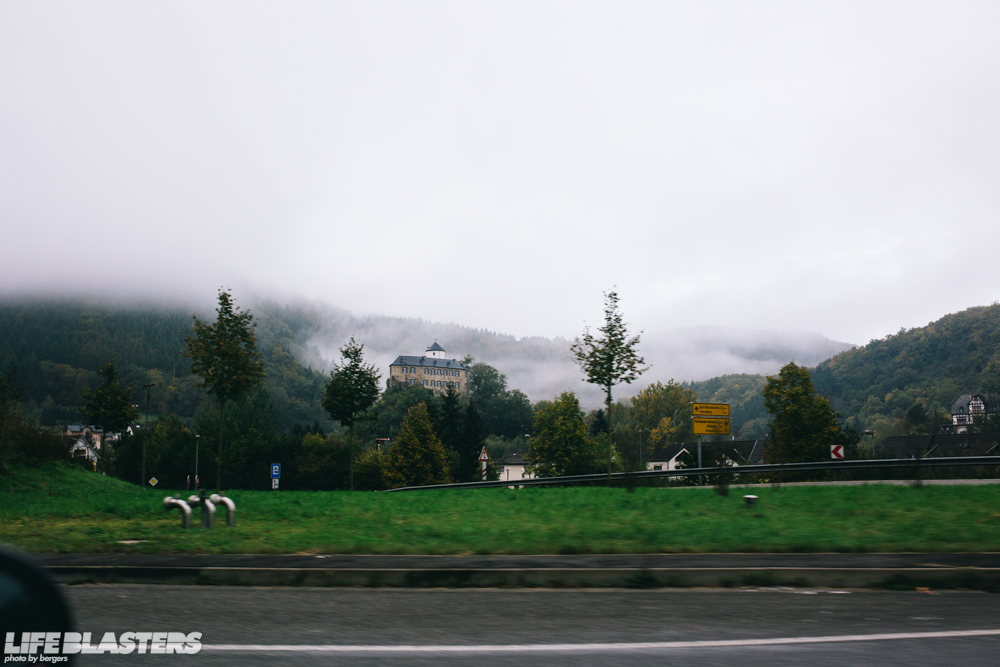 As I don't visit the Ring that often, I still enjoy getting closer and closer to the track. The anticipation builds and so does the excitement. I try to take in as much of the German scenery, which this time looked quite captivating as it was the first time I had witnessed it draped in fog.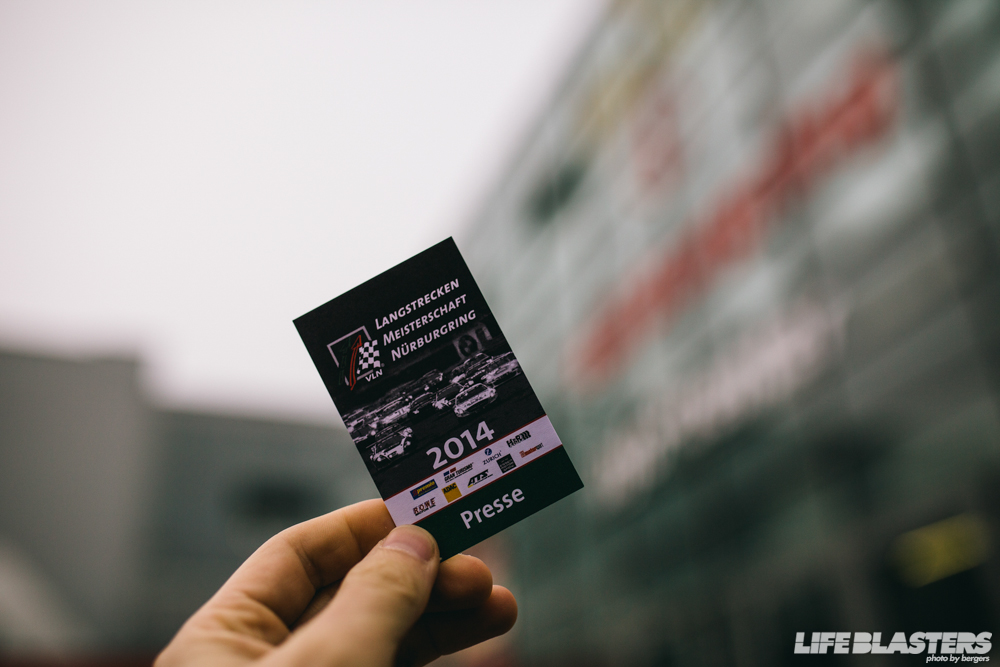 Once we arrived at the track, we first had to pick up some stuff. This lovely pass would, once paired with a green media vest, allow me to go places I had never been to before. As if being at the Nürburgring isn't overwhelming enough!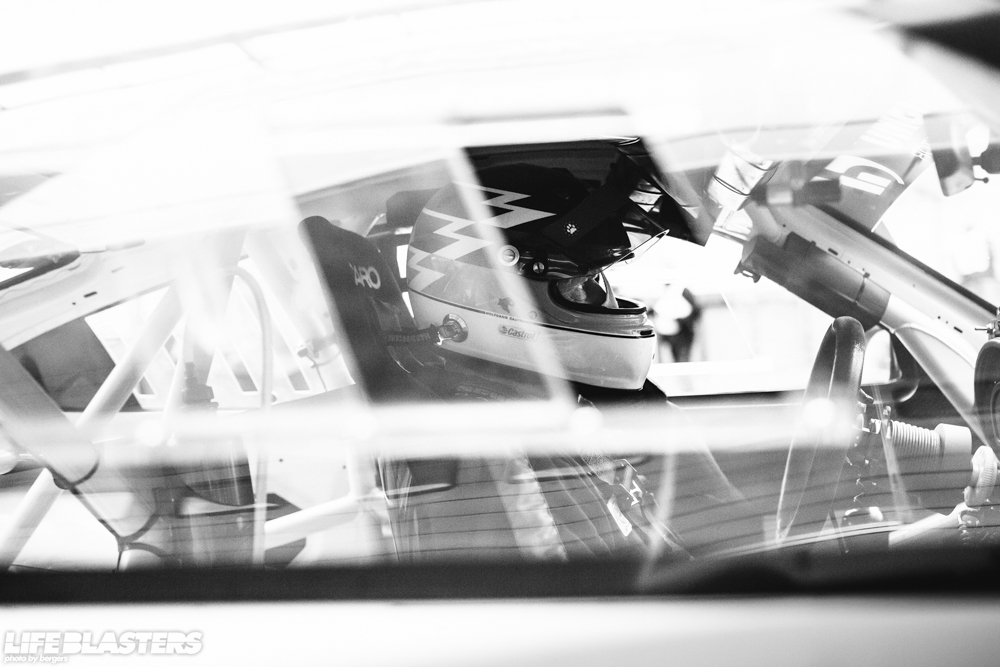 Our plan for the day was to hang out in the pits during the practice session to get up close and personal with not only the cars, but also the drivers and their teams.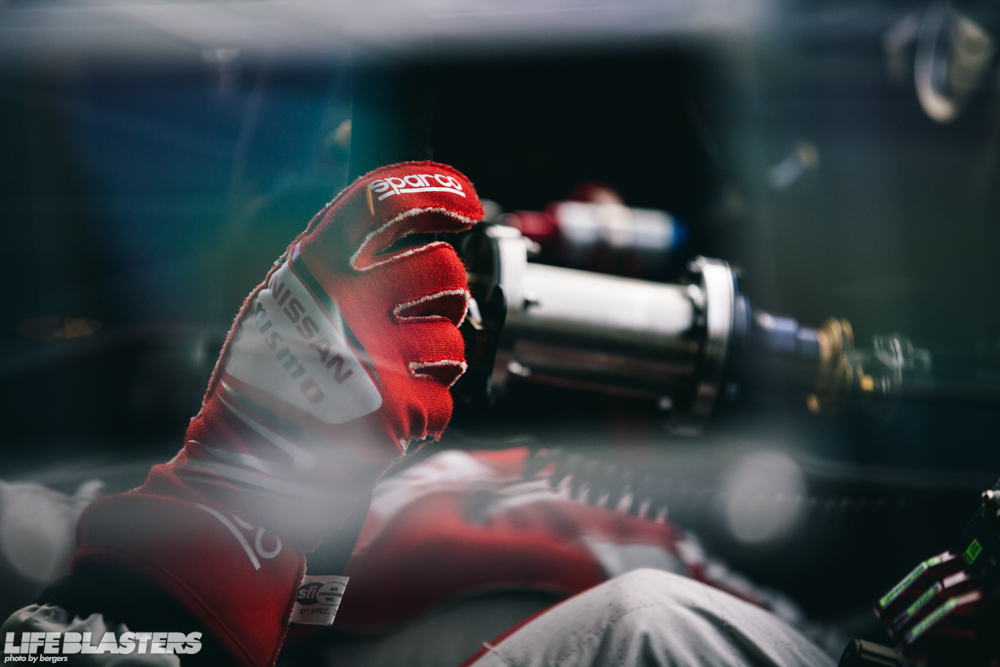 Now this wasn't the first time I found myself in a pit lane, but it definitely was the first one that was so incredibly crowded! Not just because they had to fit an extraordinary amount of team members, but also because spectators were allowed in the pits the first part of the day.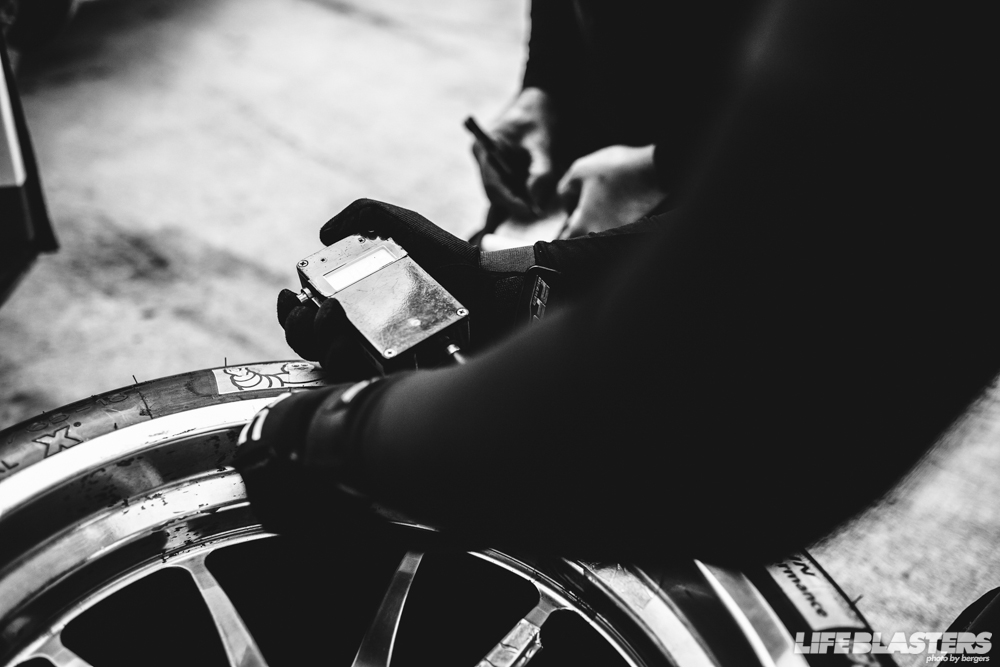 It seems that a lot of Germans are incredibly passionate when it comes to motorsport, so it was only logical they took the opportunity to have a look in the pits as well and see some of the most well-known teams in endurance racing at work.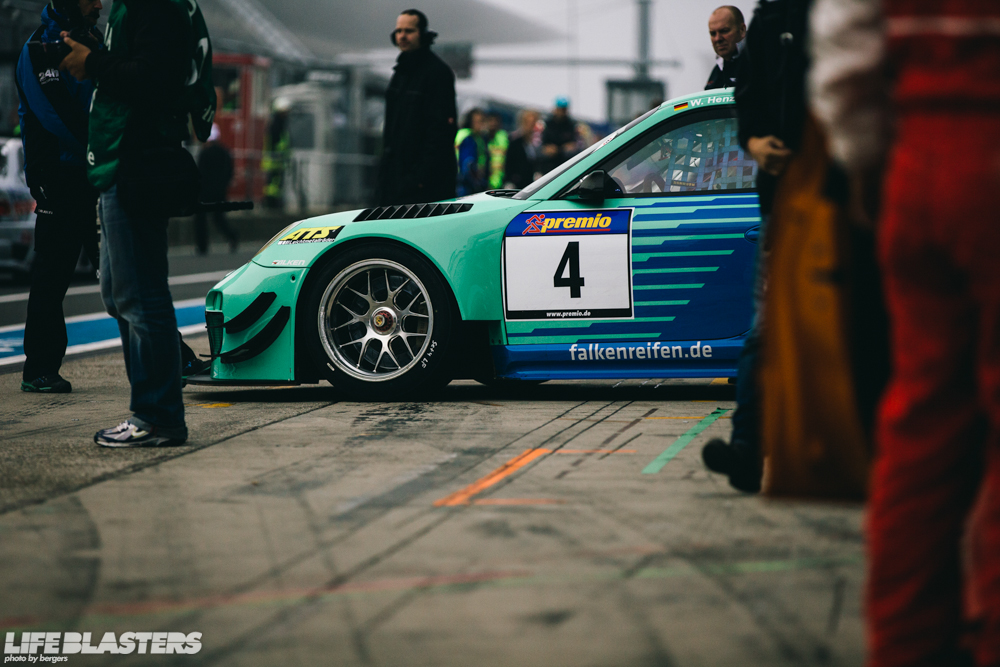 If there's one thing I have learned during my still very short career as a motorsports photographer, is that I absolutely love being in the pits. There's just so much going on!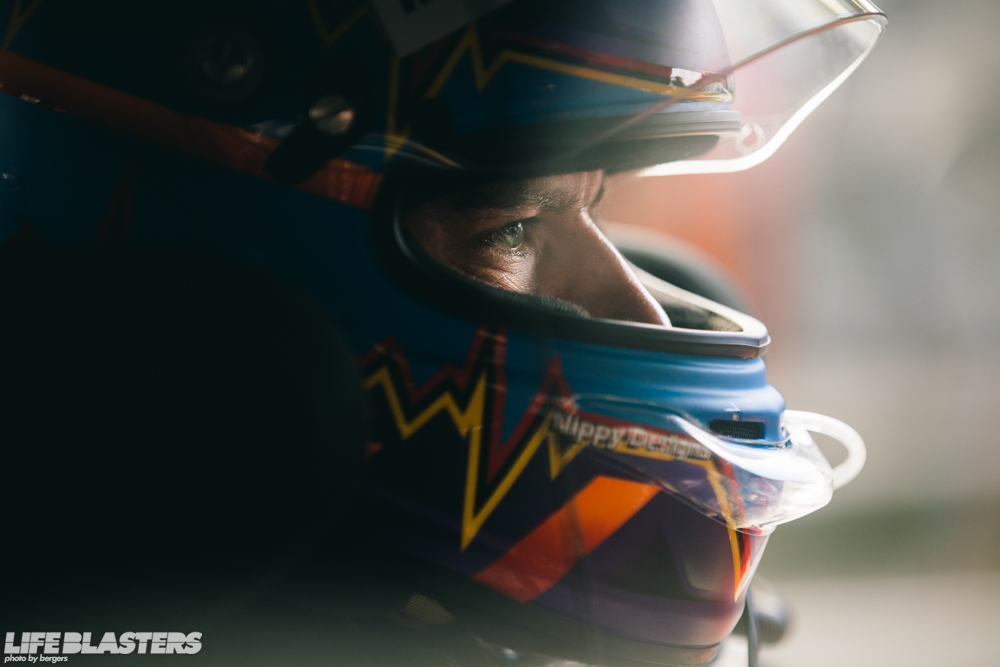 From drivers getting ready to get out on track, to safety crew standing by to intervene should any problems arise. From the pit crew checking tire pressure and even the drivers just relaxing for a moment after a stint in the car. It's just an incredibly bewildering place to be and I always enjoy the challenge to capture what I think matters.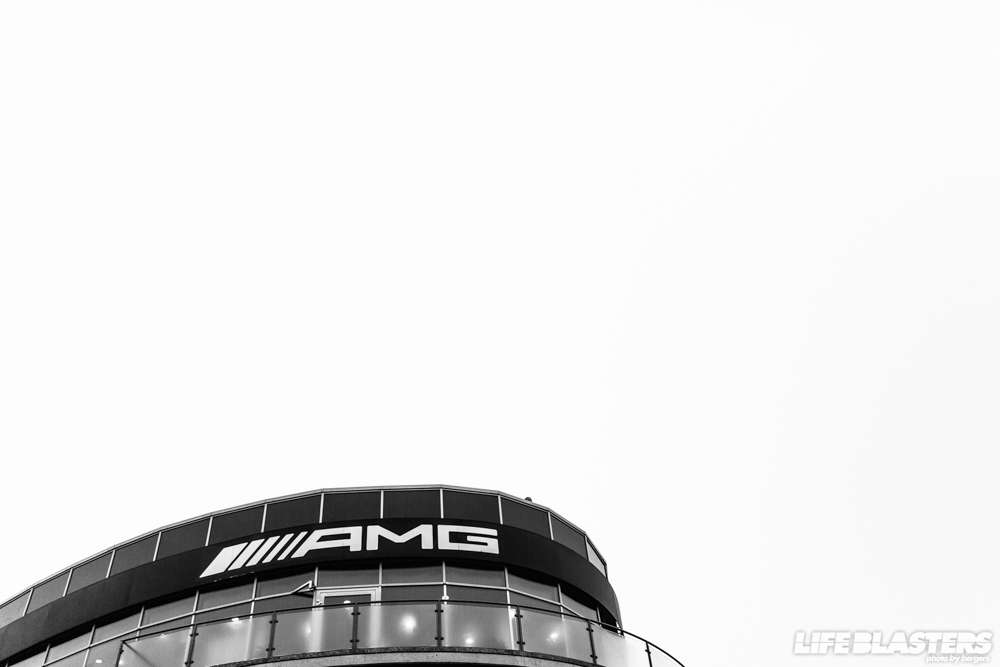 After practice was over, it was time for us to find a spot where we would start shooting. As the Nordschleife is incredibly vast, it leaves you with an overabundance of choices. We were also happy to notice that the fog had started to fade and occasionally the warm rays of the sun were coming through the clouds.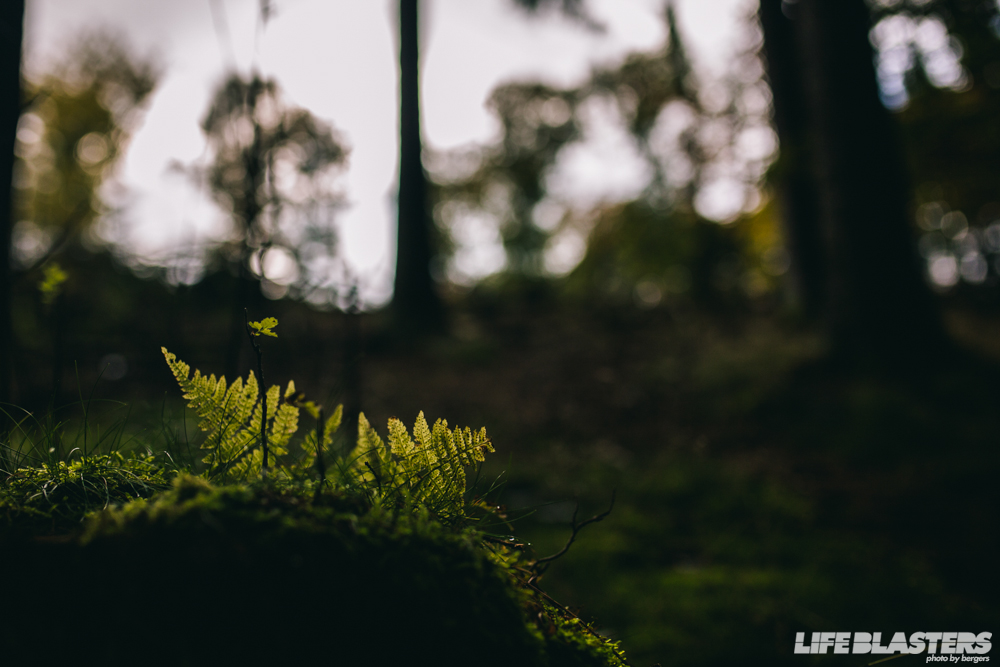 There is one spot that I have always wanted to capture, and that part of the track is Pflanzgarten. If I'm not mistaken this translates to vegetable garden, but vegetables were definitely not what I thought of when I first saw this part of the track.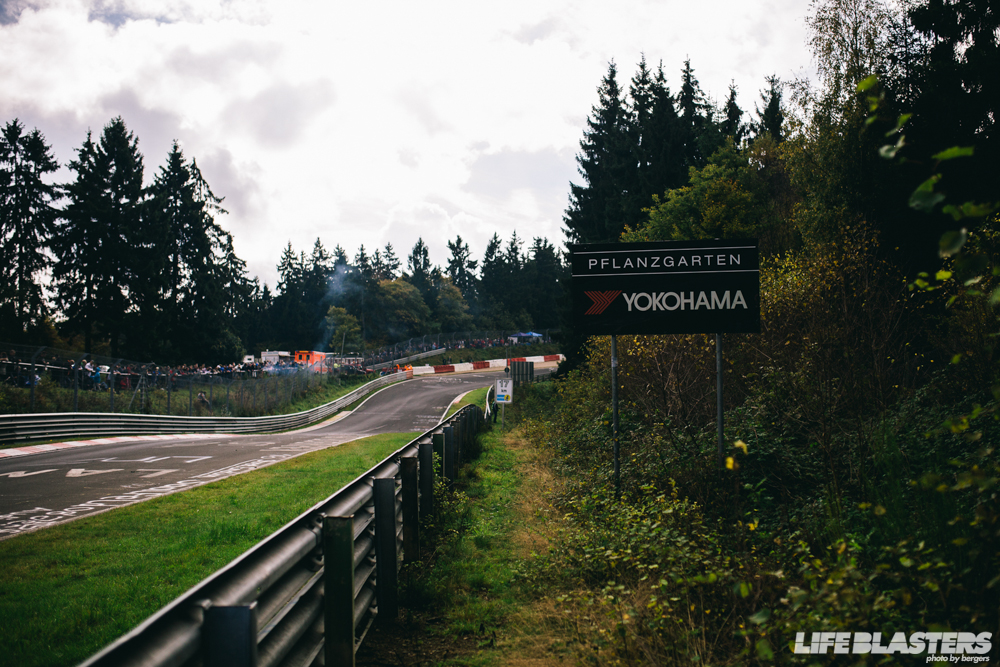 I had to get there first though, which meant I had a rather long walk ahead of me. Luckily Max Müller had told me how to get there, and it was pretty straightforward. Starting at Brünchen, one of the most well-known spectator places at the Ring, I worked my way along the track until I could see the famous jump. Yes, jump…
However, the race had not yet started once I had arrived, so I decided to keep walking a bit further.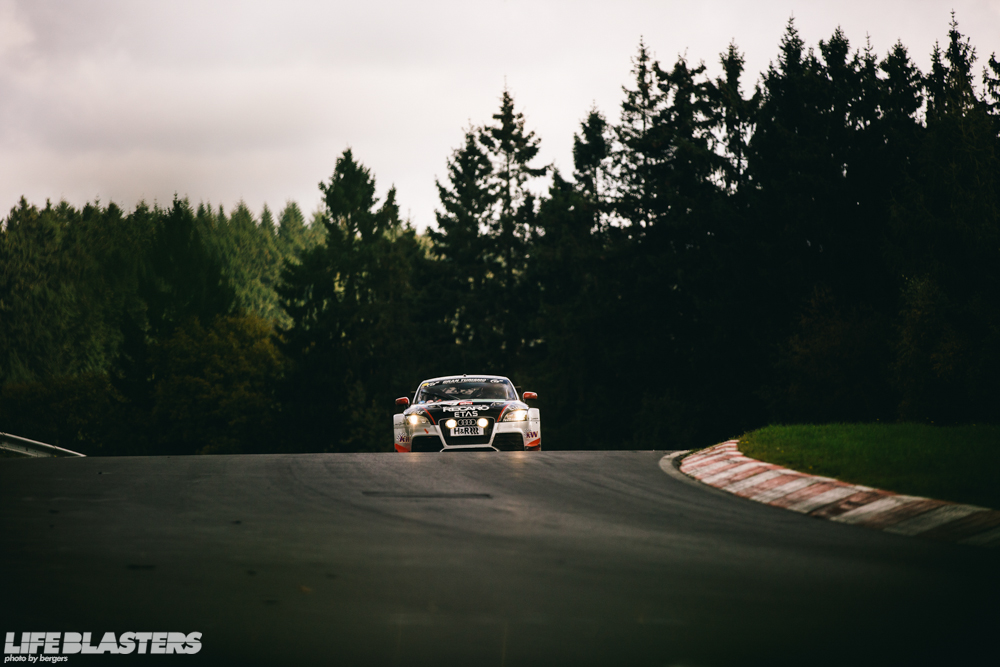 Suddenly the silence was interrupted by the distant roar of engines resounding through the mountains. The first lap was a warm-up lap, so I decided to just stand there and enjoy the moment while these marvelous machines passed me. I'll be honest, I might have let out a little scream of joy!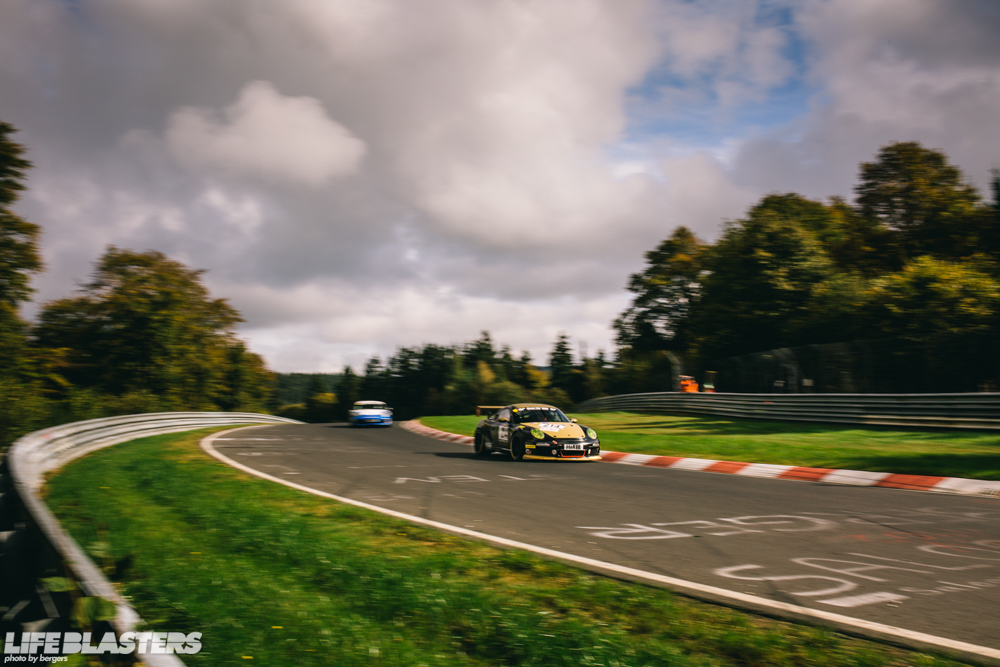 As much as I enjoyed that moment right there, being right next to the track at the Ring, I had a job to do! So I flung my camera from my hip, and started shooting. But even with the camera in front of my face it was only hiding my huge grin!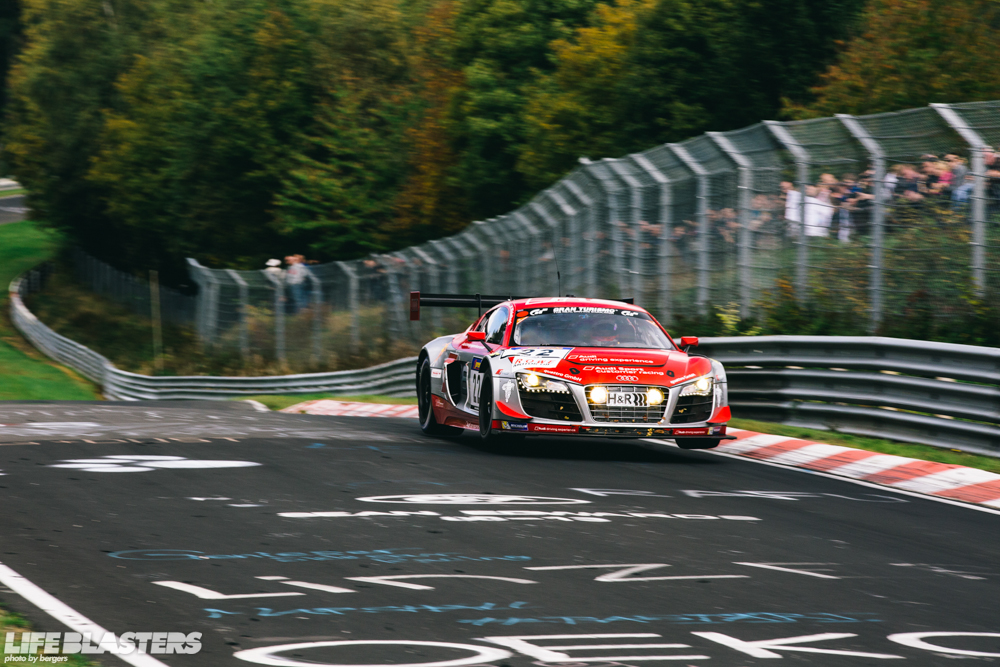 Whilst working my way back it was hard to not stop every few steps and capture the action just a few meters from me. The Nürburgring is so vast that even a four hour race is way too short to capture most of it, so I had to keep moving. After a few shots, I had come back to the spot I really wanted to shoot at – the famous Pflanzgarten jump. Depending on how their suspension it set up and how fast they are going, some of the cars actually completely leave the asphalt for a brief moment. Quite an impressive sight and even though the shot might be a bit of a cliché, I'm happy to have captured it.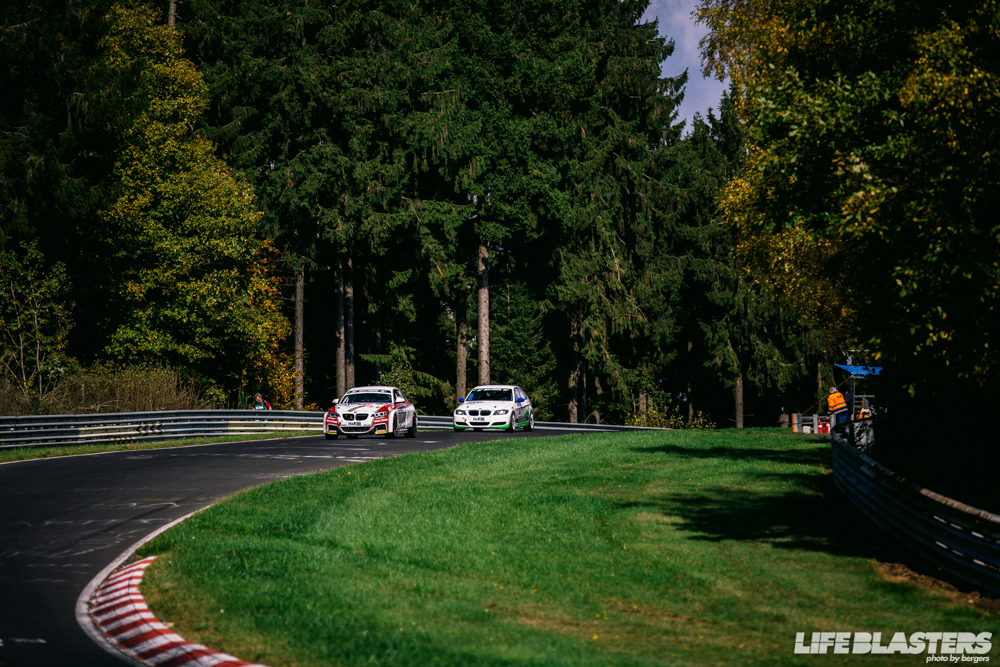 The walk back to Brünchen to meet up with my friend again wasn't a short one, so I tried to keep the pace up, constantly on the lookout for a cool shot. It really was a matter of getting the shot and moving to a different spot again.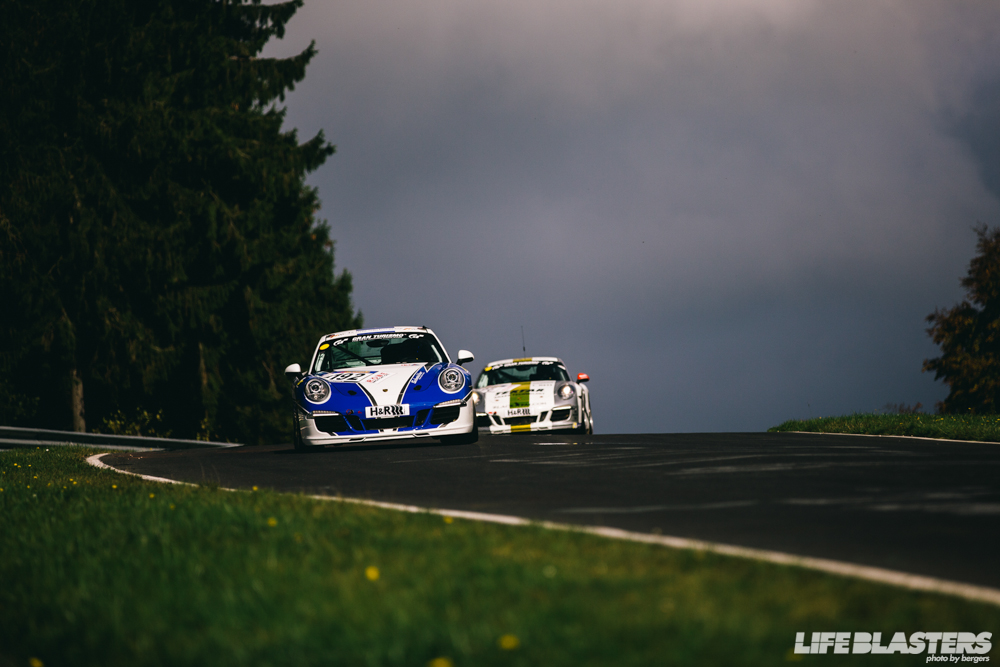 I do believe this is the way to go though, it gets you in a nice rhythm and makes sure you don't end up with hundreds of shots from the same spot.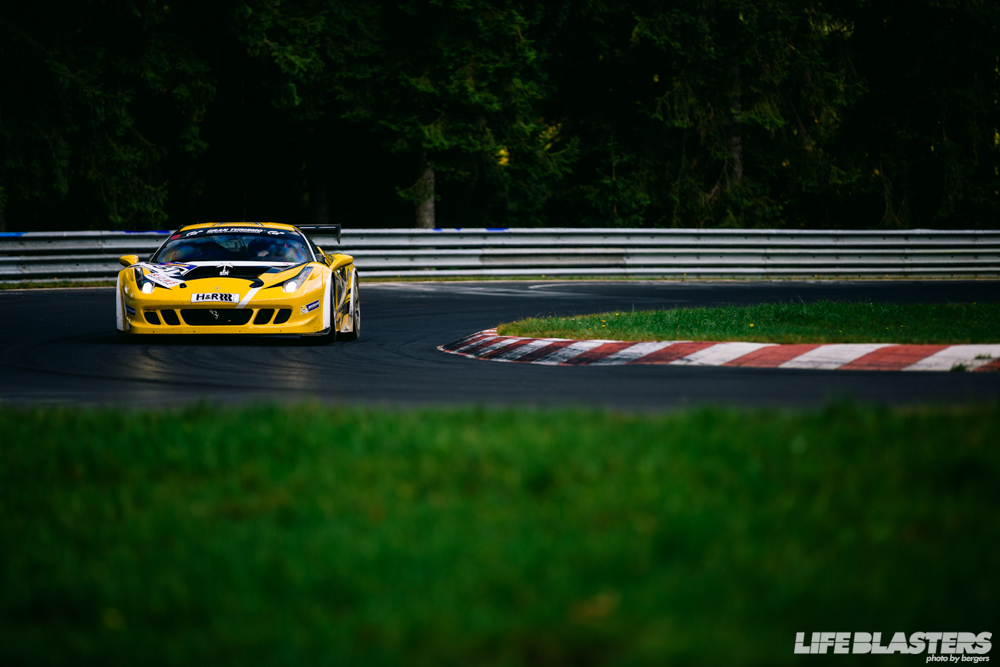 Meanwhile, I had absolutely no idea who was in the lead, but I did notice some cars weren't on track anymore, I guess this is a problem most photographers have. We get so caught up in capturing the shots that we pretty much have no real idea of what's actually happening in the race!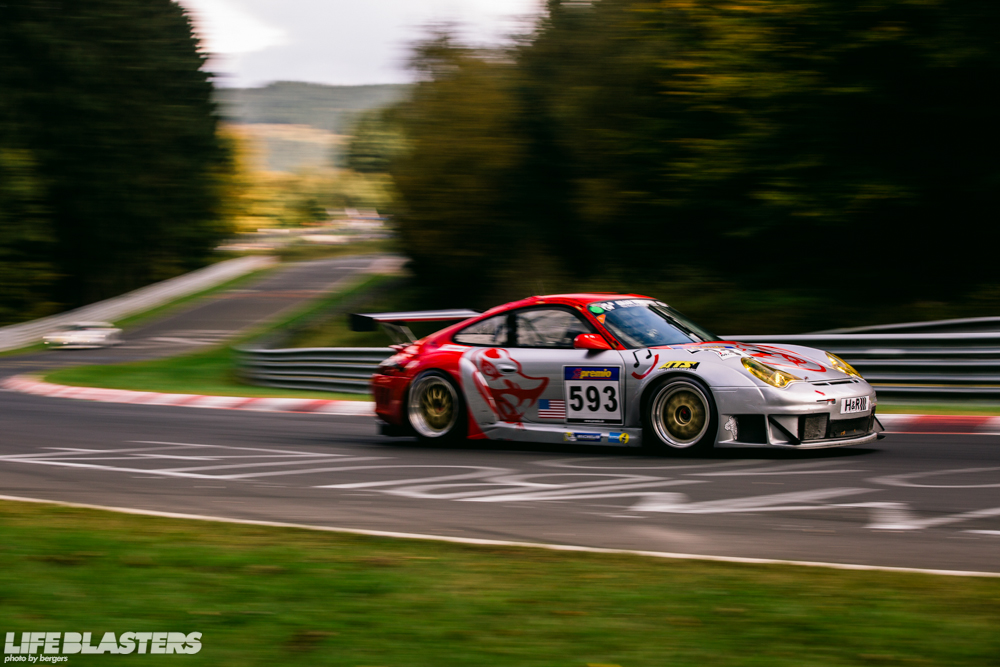 Luckily the VLN is exciting enough even without knowing who's leading in the many classes that teams can compete in. The cars battling it out against their competitors and the track is a sight to be seen.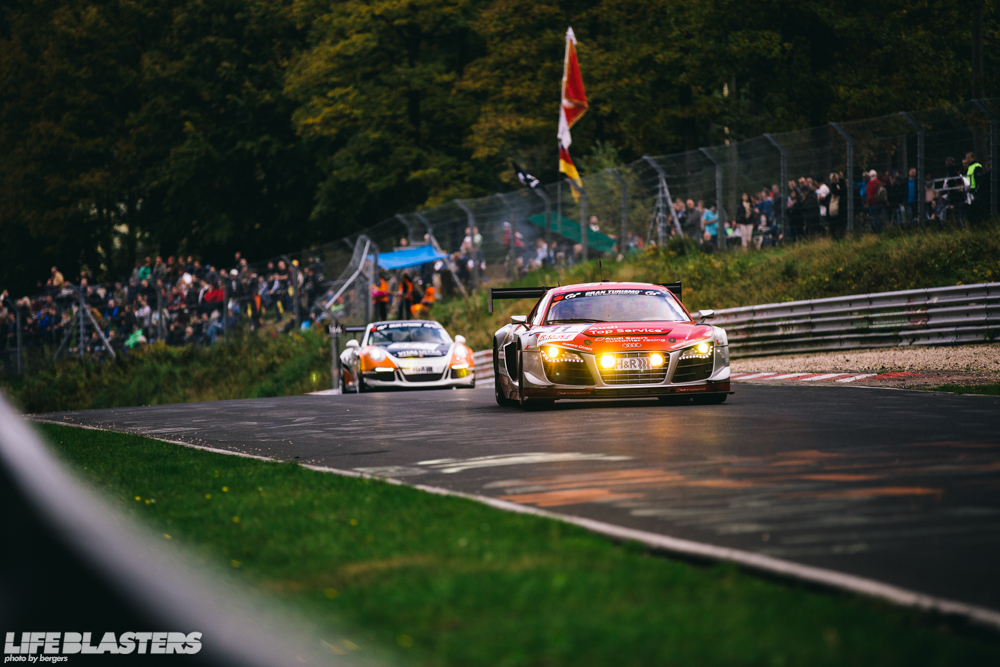 I still consider a lot of those cars as works of art. Not just because of the design of the car itself, but also the astonishing amount of work the teams put into those cars to upgrade them and make them safe enough to race around what is probably the most dangerous track in the world.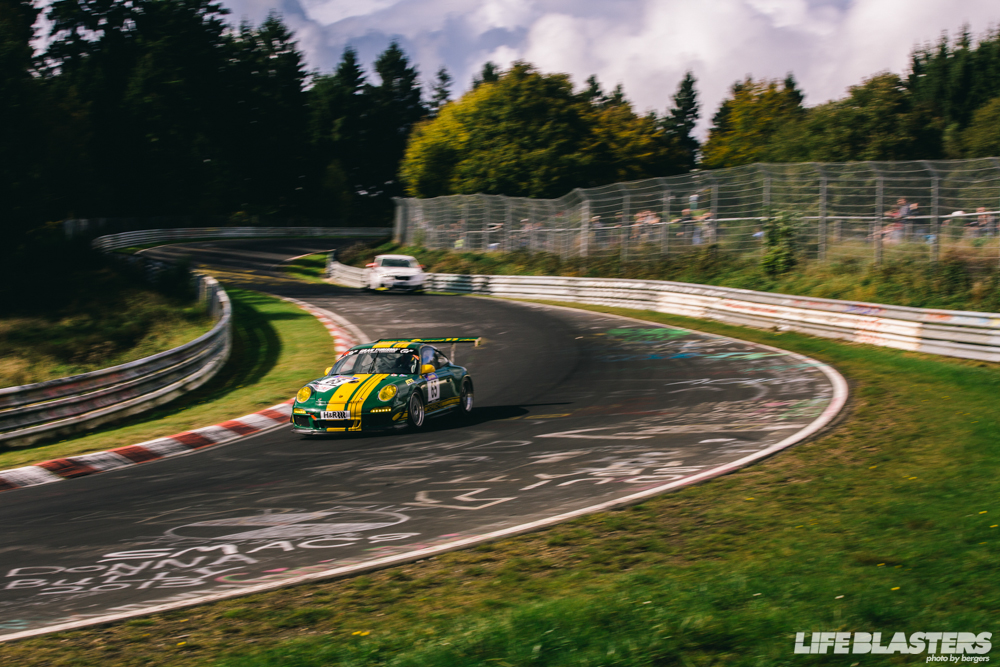 There are very little run-off areas and sand traps are rare. If this track isn't difficult enough with its fast blind corners and some serious elevation changes, don't forget that the track in the configuration run by the VLN Championship is over 24 kilometers long.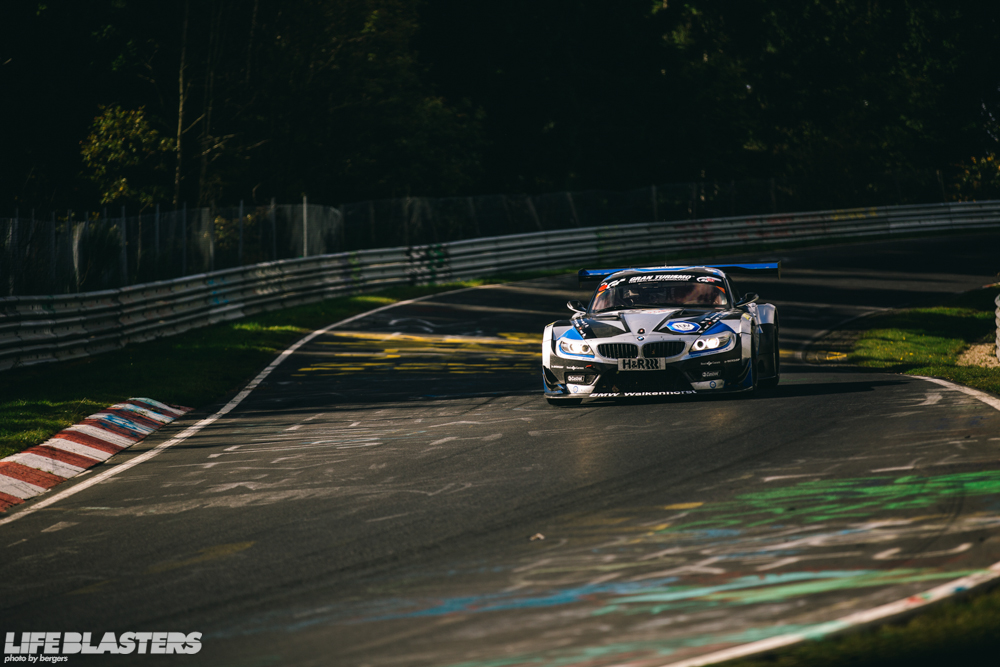 Most of those 24 kilometers lead you through beautiful woods that provide you with a gorgeous backdrop to the photos you take. Those woods next to the track also mean you'll sometimes have to navigate right through them to get where you want to go. The combination of modern machinery racing at breakneck speeds in the middle of this stunning bit of nature is another one of those things that makes the Green Hell such a special place to me.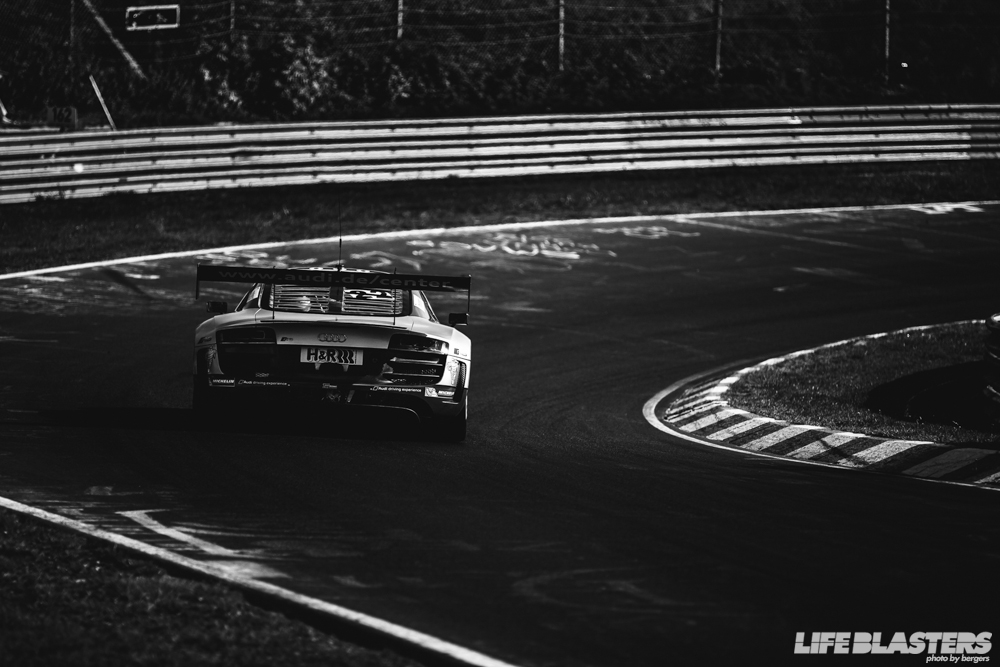 After a little while I found myself back at Brünchen, where I was reunited with my friend, who had a bit of a wander in the opposite direction.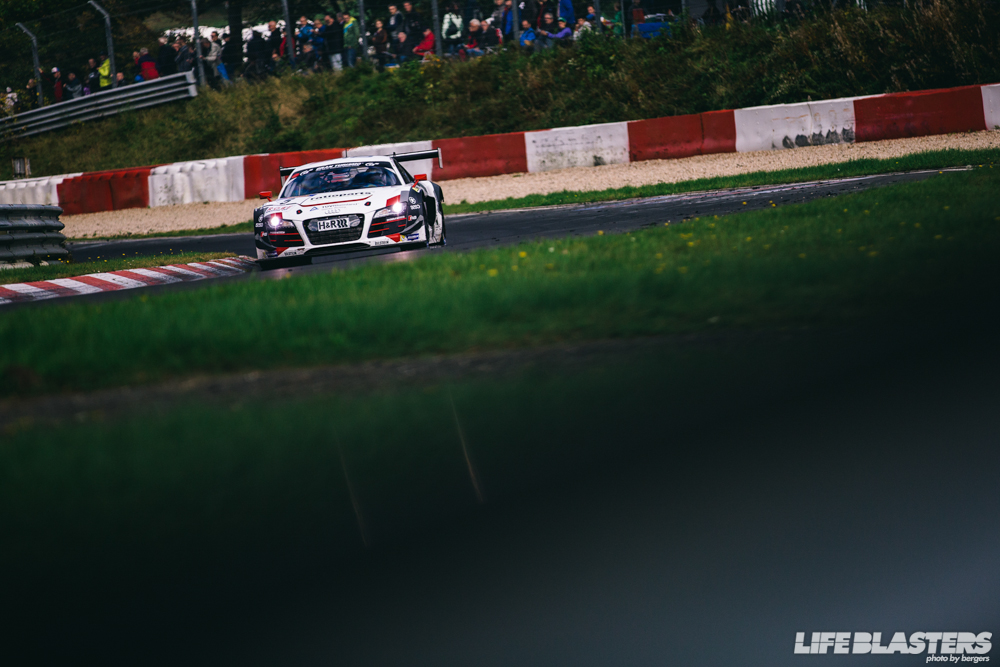 Before heading to a completely different part of the track we decided to take some shots from the other side of the track at Pflanzgarten. Though this time instead of walking there we took the car to save some valuable time.

We had already used up quite a bit of time we calculated the race would take, so after grabbing a few shots here, we basically only had time to visit one more section of the track. With the track being as big as it is, we once again jumped in the car.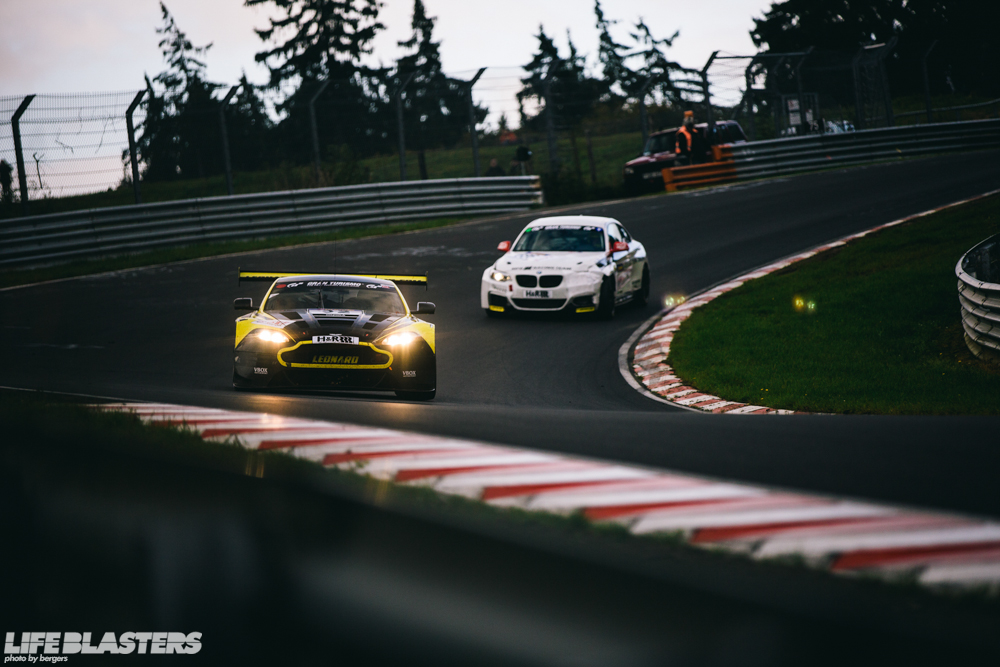 The sections of track we decided to enjoy the last part of the race at are called Hatzenbach and Hocheichen. This twisty part of the Nordschleife might not be the fastest part of the track, but it definitely is one of the more technical parts of the Ring.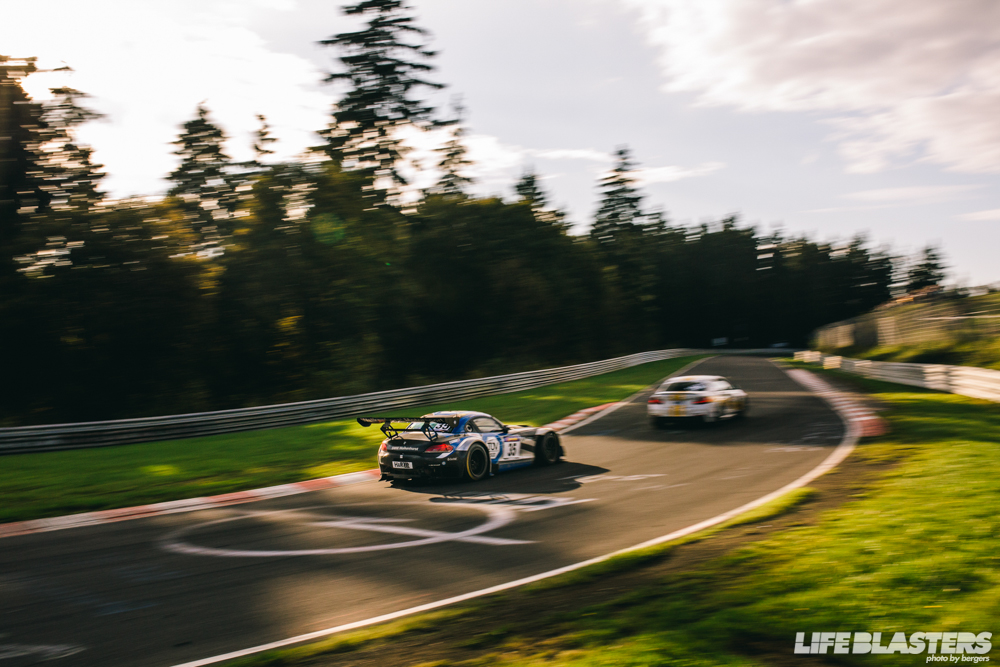 As we were nearing end of the day, the light was getting noticeably softer, sometimes shortly disappearing behind some of the clouds. Especially when the sun gets down lower here, it's hard to not see the astonishing beauty of this place.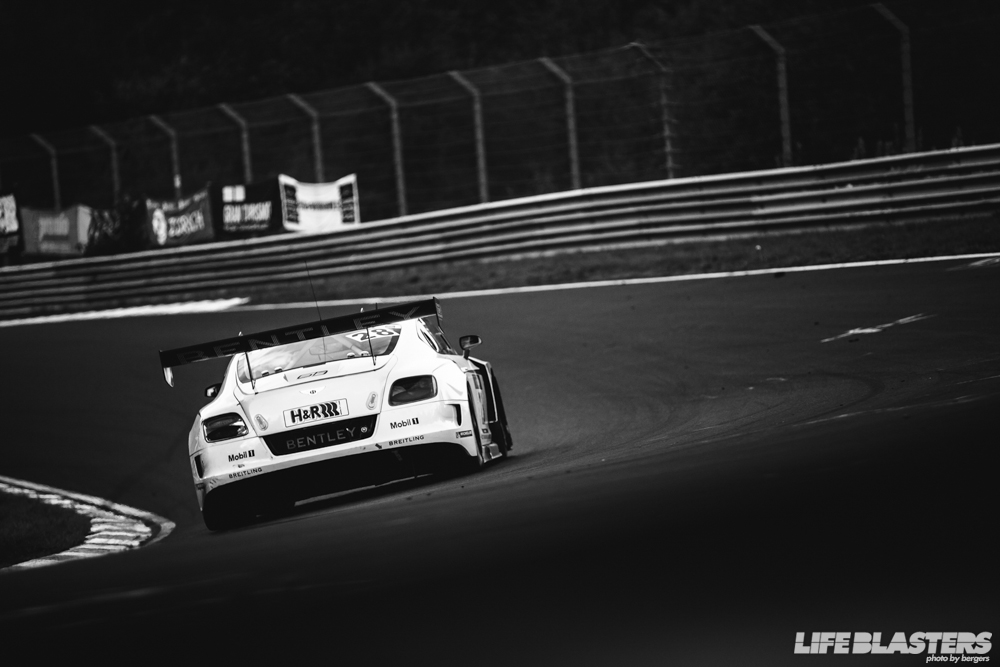 I really can't put into words how much I think you should visit this place if you haven't done so already. I don't even really care where in the world you are from, if you're passionate about motorsports then I have no doubt that you will have an undying urge to visit.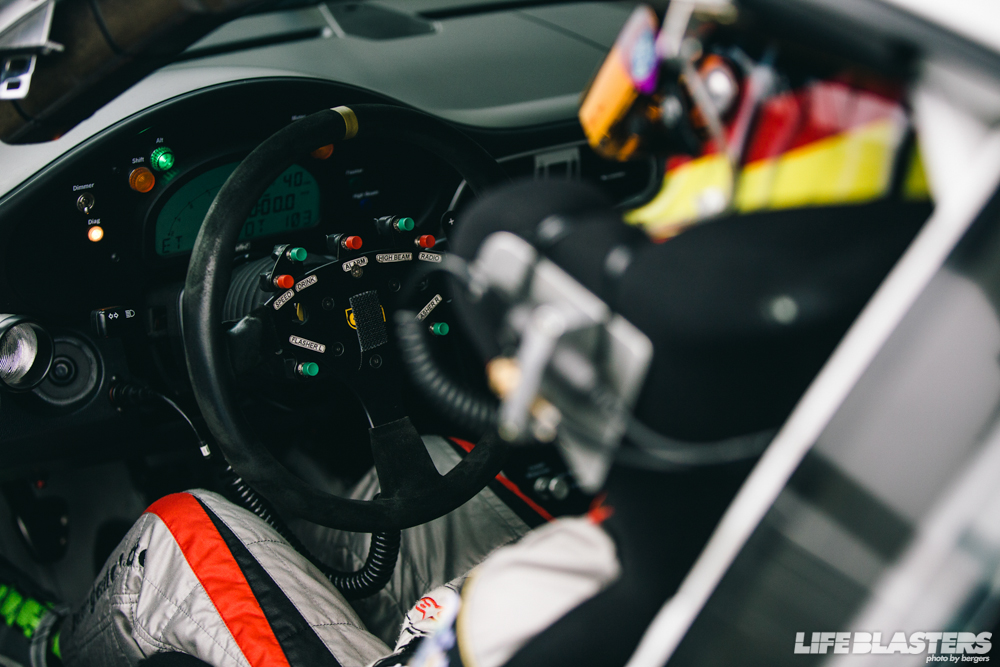 Now the 24 hours of the Nürburgring would be pretty much the event to visit if you ever come here. However, with the event only taking place once a year, it would be understandable if you couldn't make it.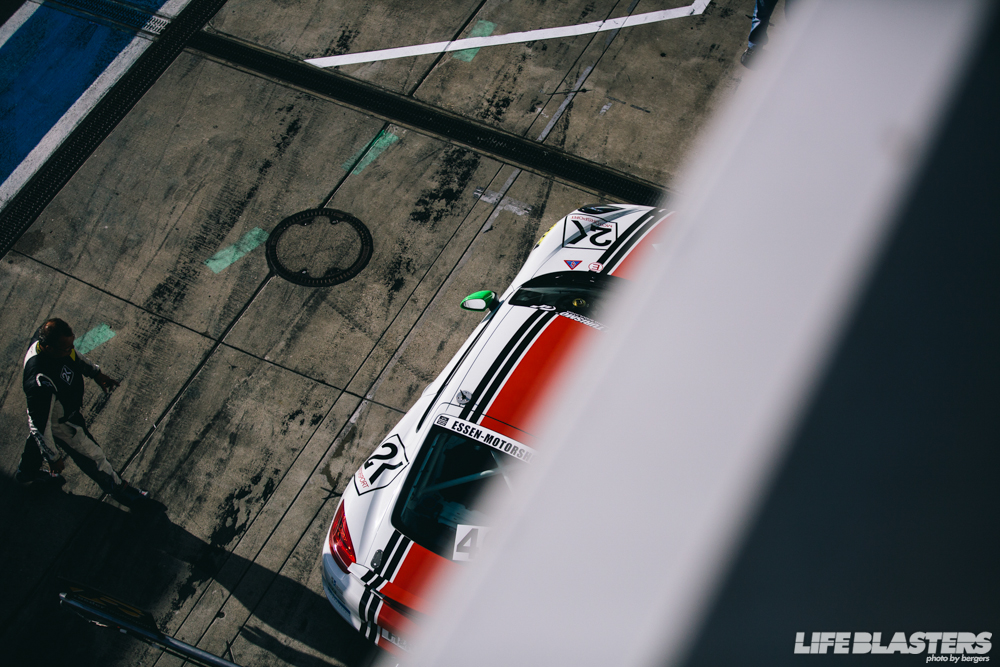 Luckily, there's the VLN Endurance Championship. With 10 races in 2014 alone, there should be no excuse not to make it to one of these next season. I simply cannot recommend it enough!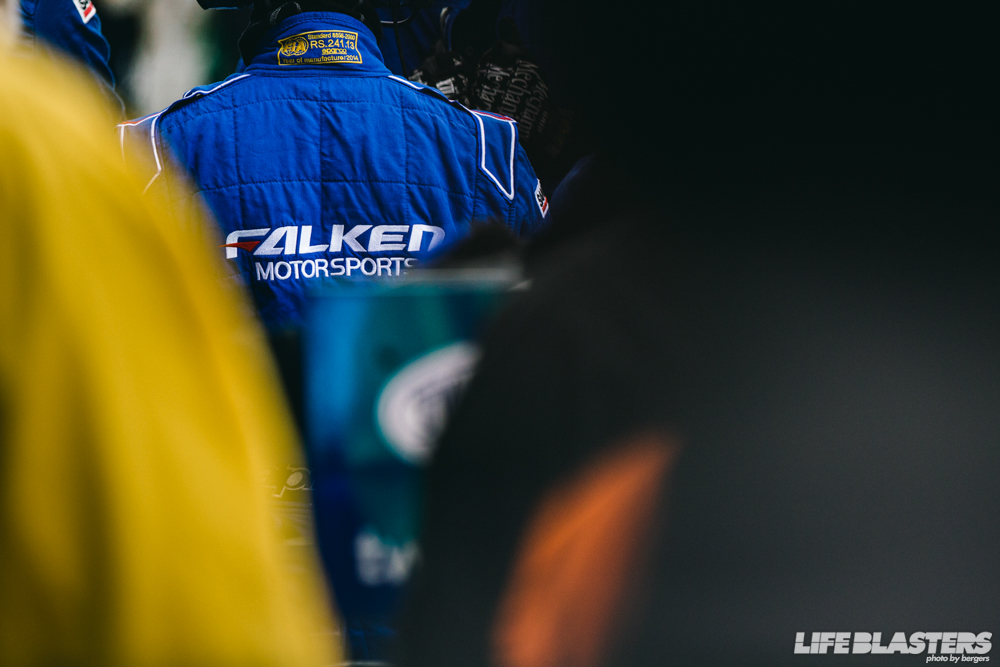 A lot of the teams that compete in the 24 hour race will be at the VLN races as well, so you'll get to see some absolutely brutal machines devour this so-called Green Hell.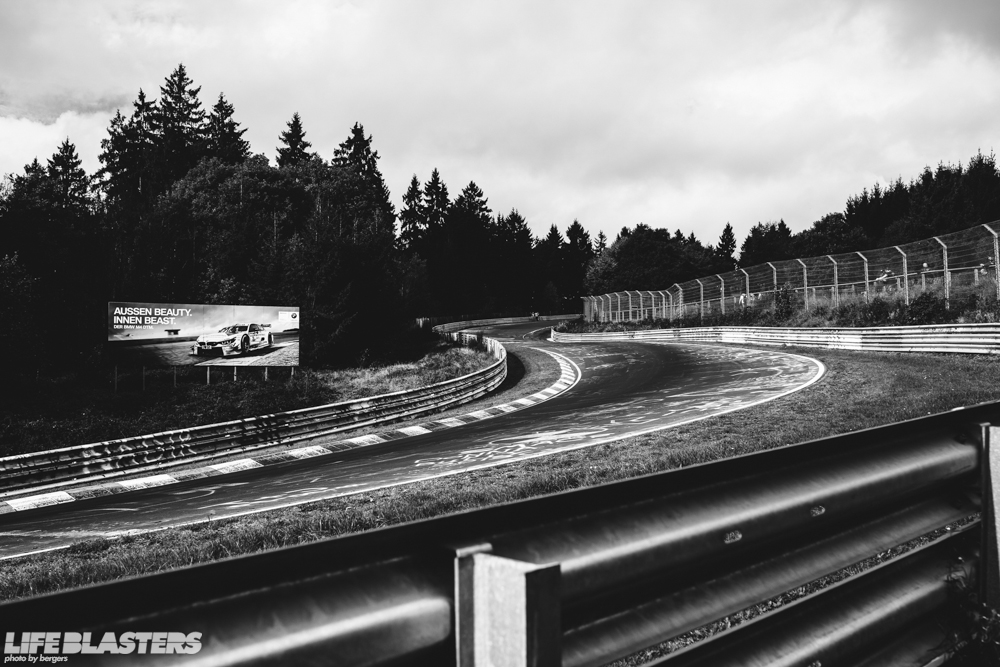 In my opinion it's an excellent event to spend a nice day at the races at the most intense race track in the world. Gather a group of your fellow car nuts and make the trip!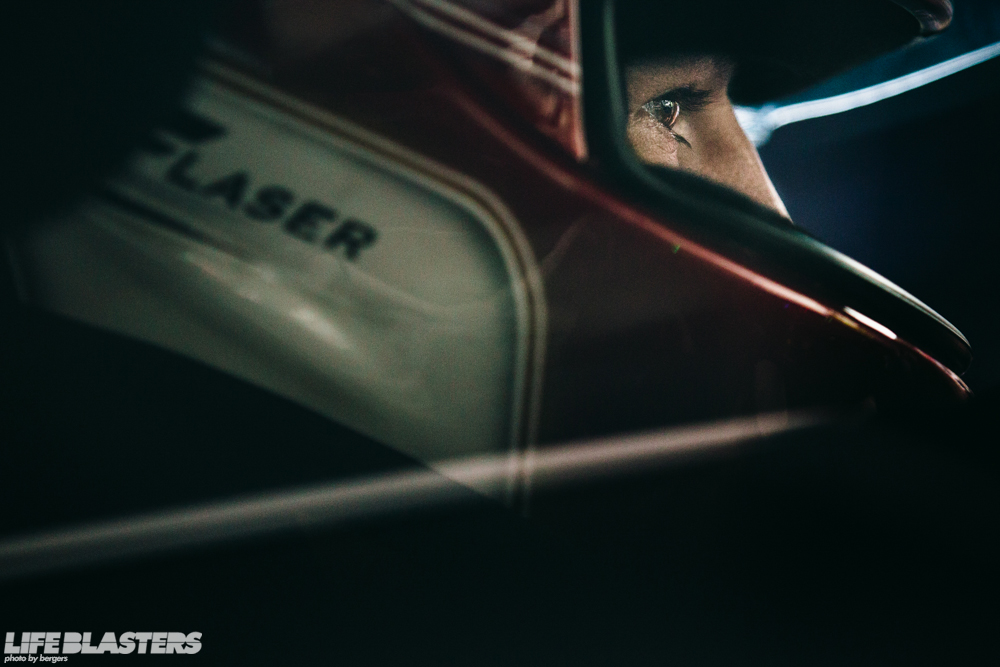 If you're a regular visitor or even if you've only been at the Ring once before, then there's no doubt you'll get why I'm so excited about this place.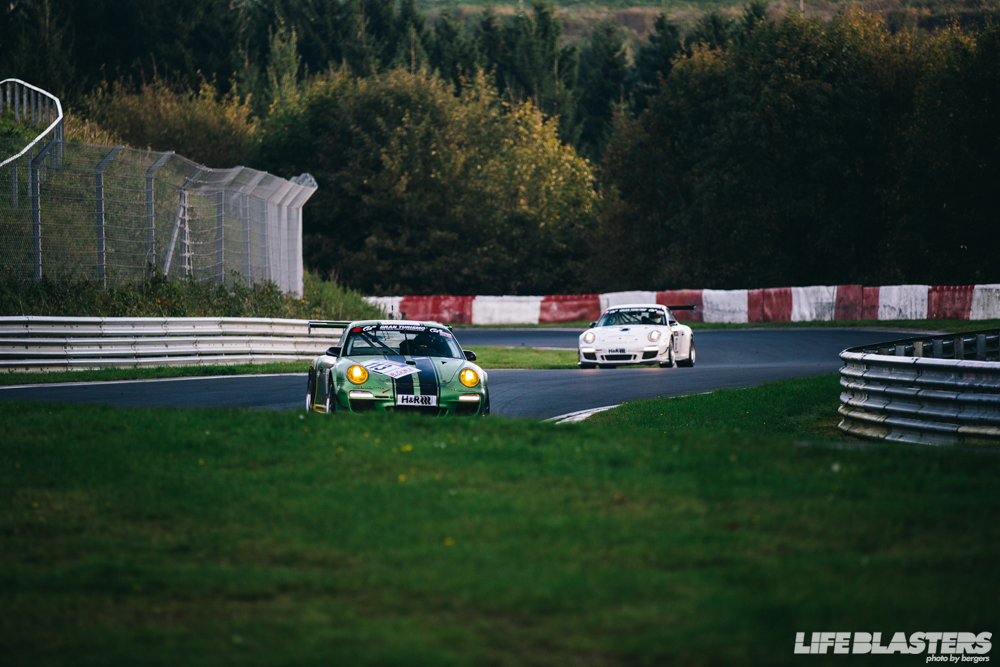 But let's not forget about the race! While snapping the last few shots of the day, we noticed the drivers had slowed down and were waving to the crowd. This was our cue to get back in the car and drive back to the pit lane so find out who was the overall winner.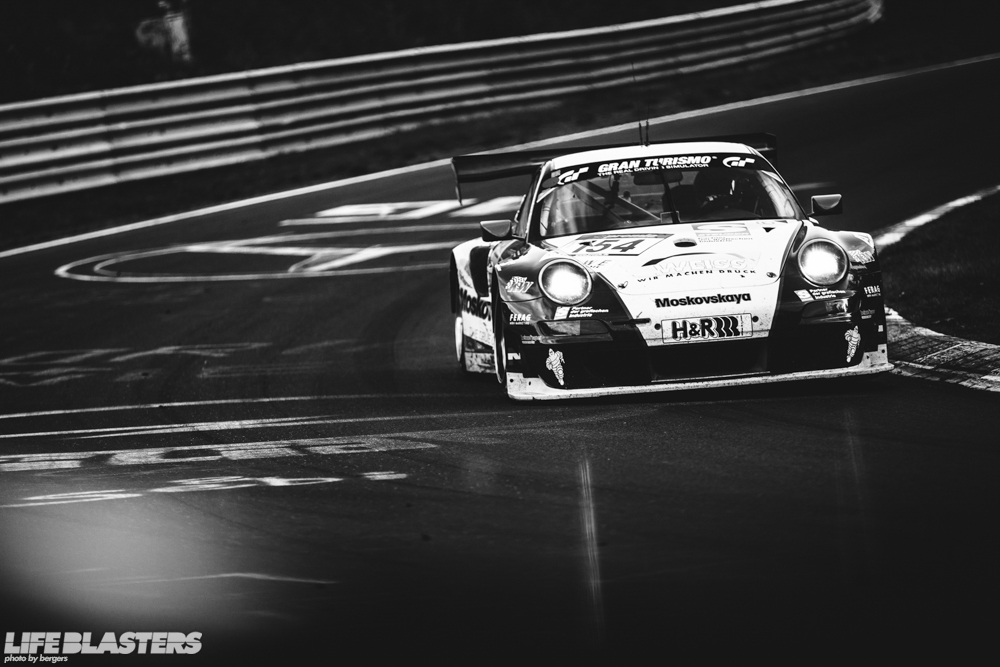 As the end of the race was pretty much immediately followed by the prize-giving ceremony, we were unfortunately unable to capture the top three showering in champagne.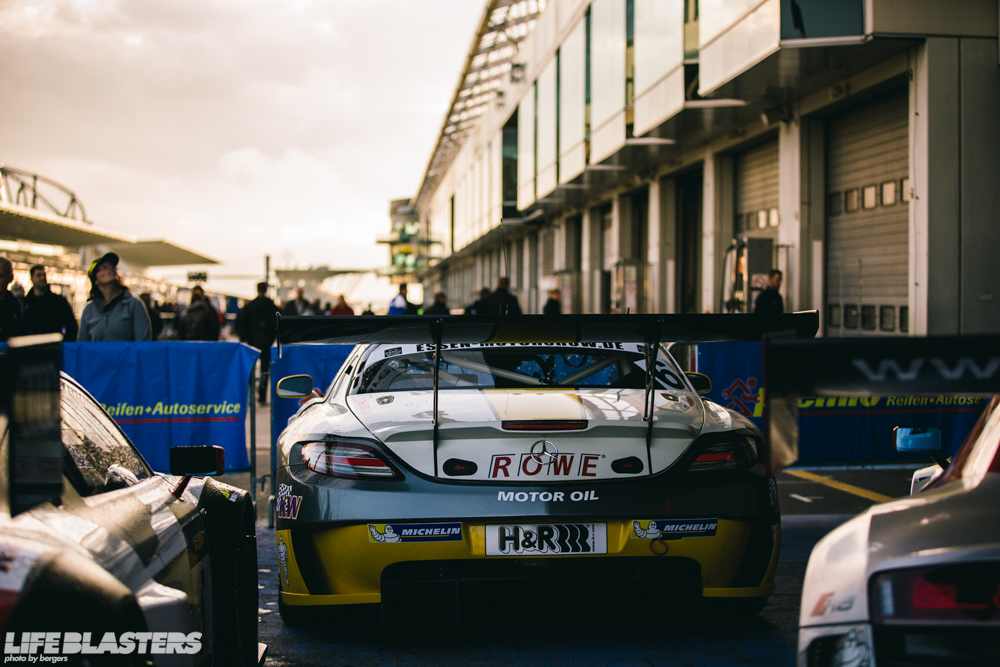 We did find out that it was the Mercedes-Benz SLS AMG GT3 of Rowe Racing that had managed to secure the win.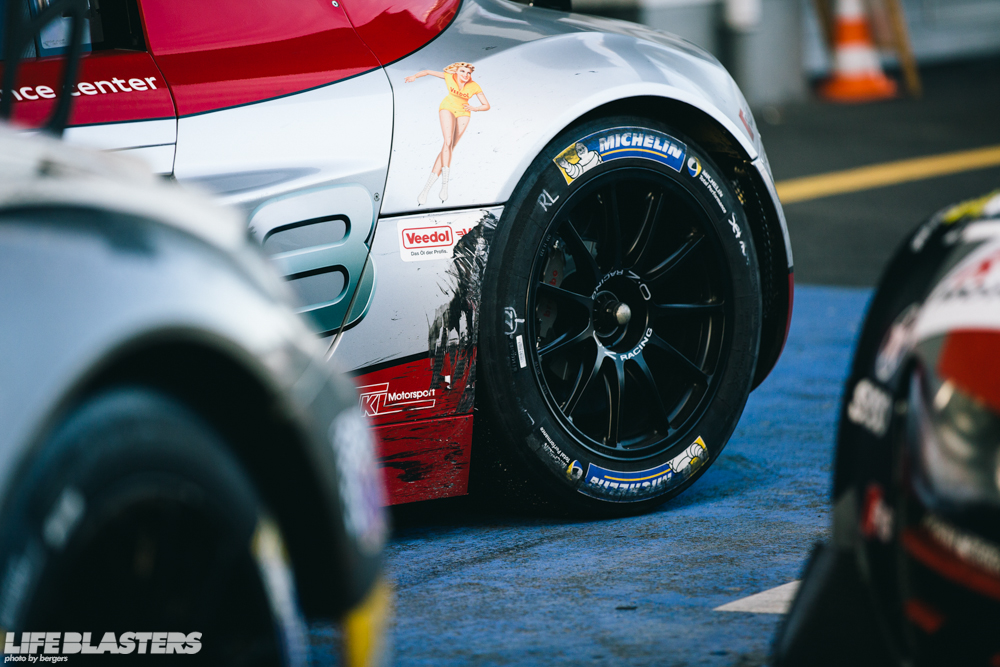 The Audi Race Experience team and Phoenix Racing had placed 2nd and 3rd respectively in their Audi R8 LMS's.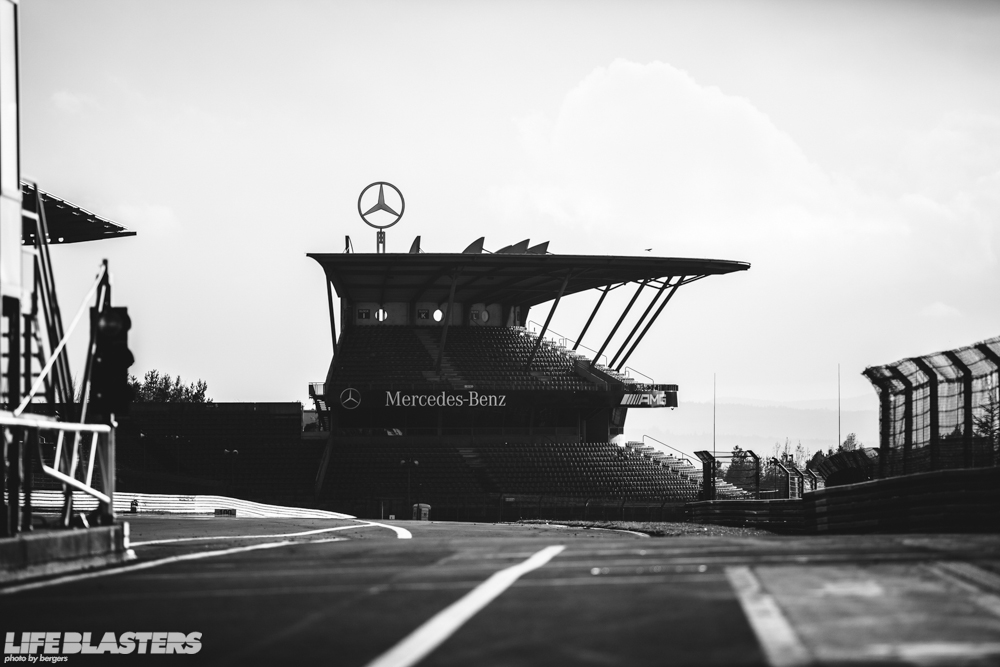 As to be expected, we both thoroughly enjoyed our day at the Ring and I for one cannot wait to go back again! I've mentioned this many times already, but this really is a truly magical place and needs to be appreciated at least once in your life, either as a spectator or even as a driver.
To conclude this article I would like to thank both Max and Andrew for giving me the opportunity to share my experience with other Life Blasters!
Maurice – Embee87
facebook: embee87
instagram: @mauricebergers, @lifeblasters