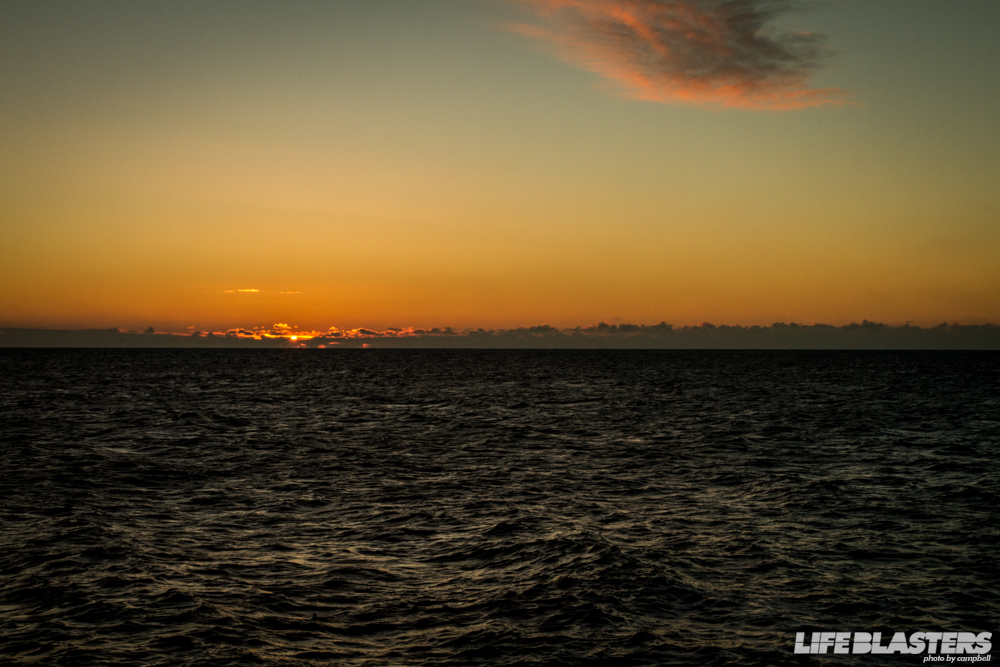 My name is Matt Campbell and I'm a Long Islander. Whether I like it or not, I was born and raised here and have lived here for almost 30 years. Originally when I was planning on writing about Long Island I had some "touristy" places picked out to travel to. The more I thought about it, the more it dawned on me, those who know me know I'm not a big Long Island fan to begin with. Then I figured, why not write about my Long Island? What does Long Island have to offer a native who can't wait to leave? So I spent a day driving across the island, stoppings at locations that I personally enjoy visiting.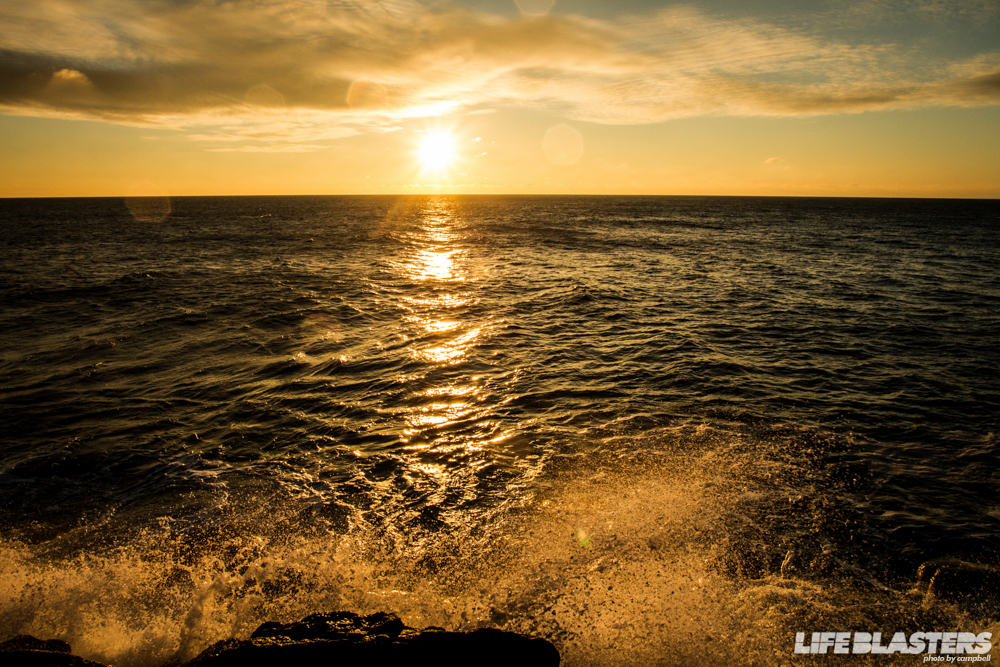 Ironically I started my trip at Montauk Point. Typically a touristy spot, but it's the best place to catch the sunrise over the Atlantic, this one actually being my first. Being this is the easternmost part of the island, it has rightfully been nicknamed "The End," hence the irony.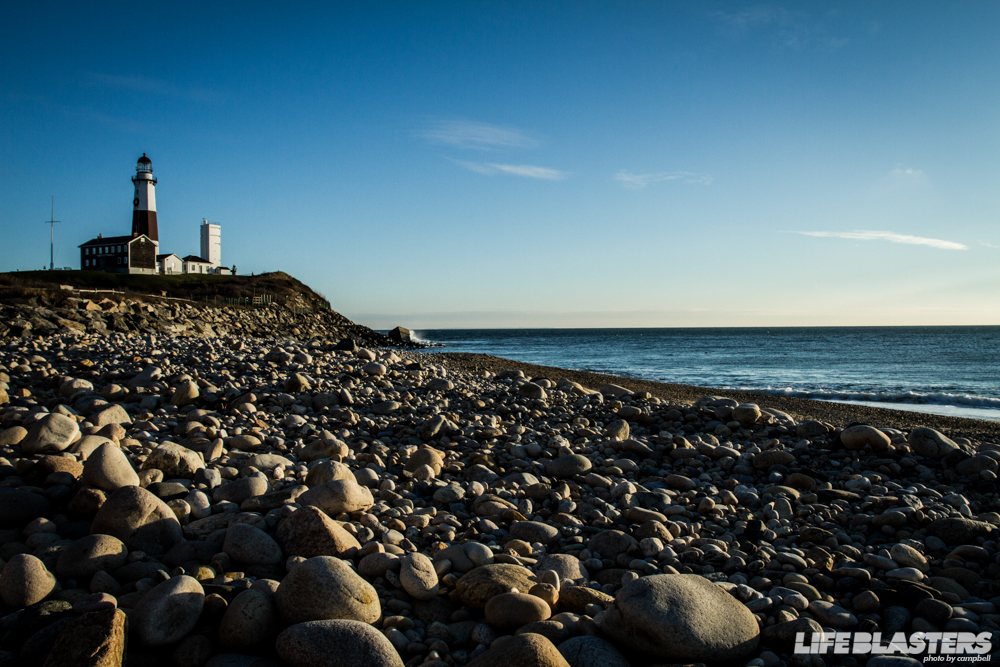 New York's first ever lighthouse, the Montauk Point Lighthouse, has been standing strong since 1796. That's probably the biggest tourist attraction here. If you go visit The End you have to see the lighthouse. Everything closes for the winter, which is when I like to drop by. So, you'll have to plan a visit in the summer if you want to go inside. I remember the view as a kid; it is pretty cool to look out at the never ending ocean from up there.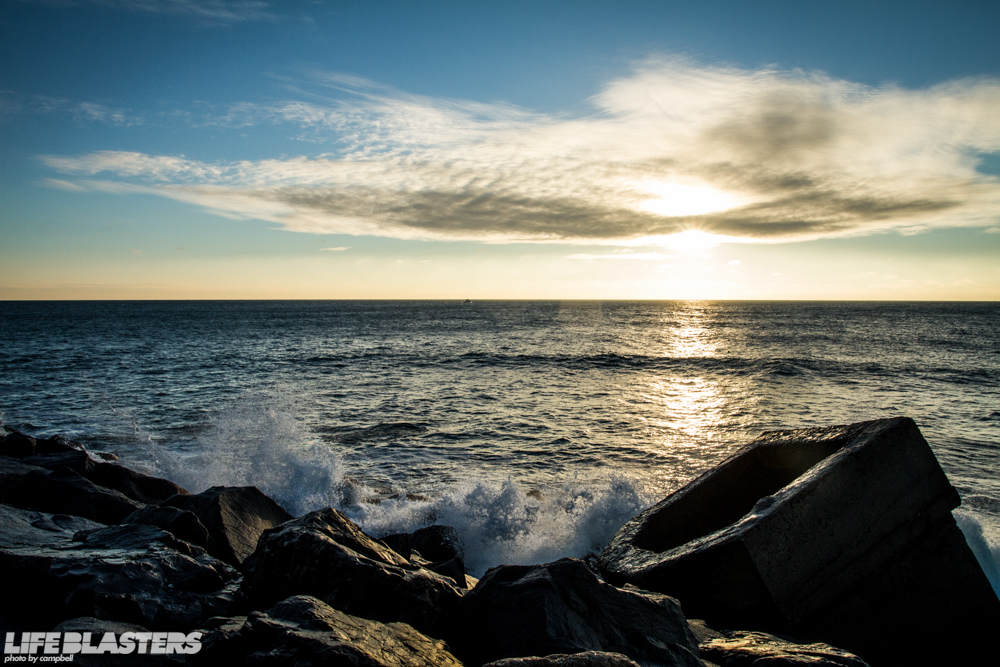 There's actually an entire drainage system under this large wall of boulders that protect the lighthouse from erosion. Well that explains how it's been standing after 200 years.

We all have favorite things in our lives. Favorite color, food, music, etc. Have you ever thought about what your favorite sound is? One of mine is after the ocean comes up the shore and rolls back into the ocean, but… specifically here where this section of beach isn't sand, but thousands of small rocks. The sound of water and rocks rolling back and forth together is pretty unique and I have yet to experience it anywhere else.

Another spot that people seem to drive right past is Camp Hero. The parking lot for it is only a minute away from the lighthouse parking, but people still seem to buzz right past it. This is where I would normally go, but we're chasing the sun here, so this is the only teaser you get of the former Air Force Station.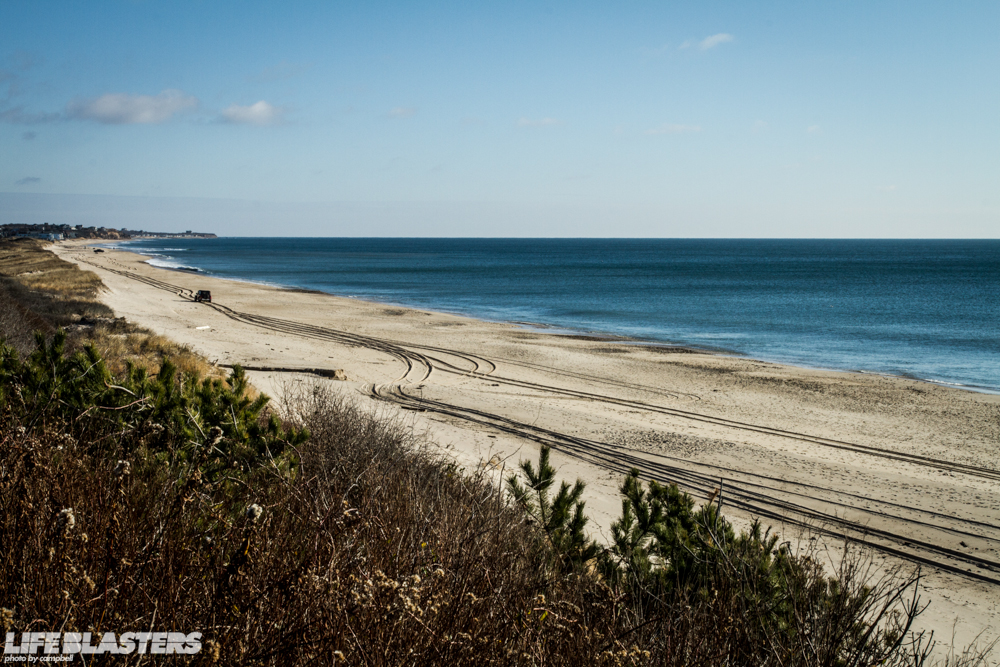 There might not be a lot of off-roading on Long Island, but you can always get a permit and cruise the beach. I'll add this to my list of "To-Dos" before I move. It's funny to think that out of all the people who own 4WDs on Long Island, the majority of them are sitting in traffic. Not this guy, he was just cruising.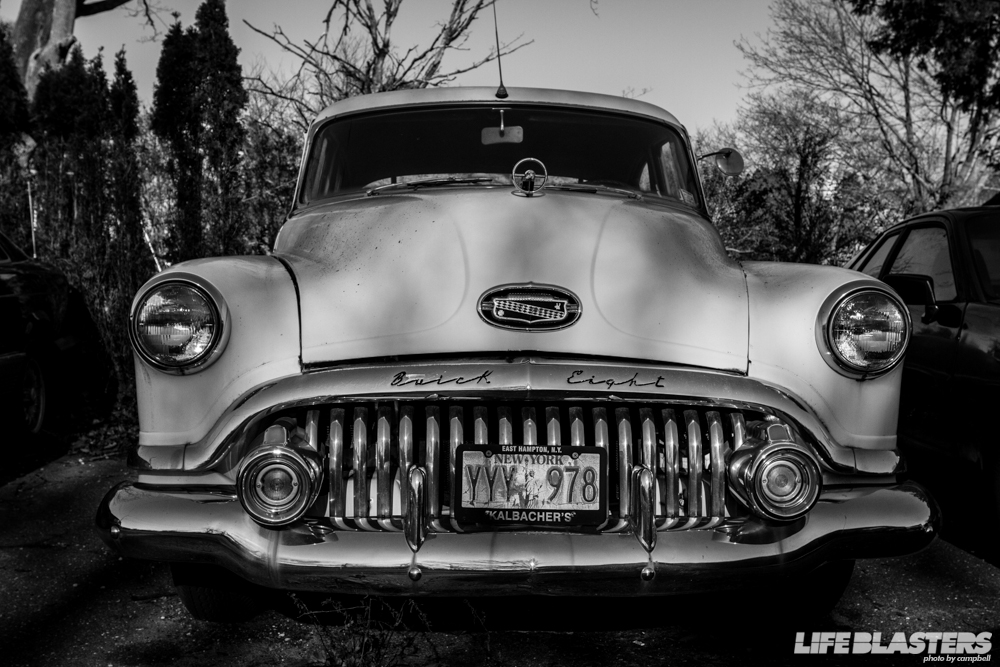 Another stop I like to make is at Corrigan's Foreign & Domestic Car Repair shop. It looks like an odd little run down place, and they're also a Hertz car rental place. It's usually easy to just pass by with the few nicer/newer rental cars they have out front, but mixed in there are a few gems.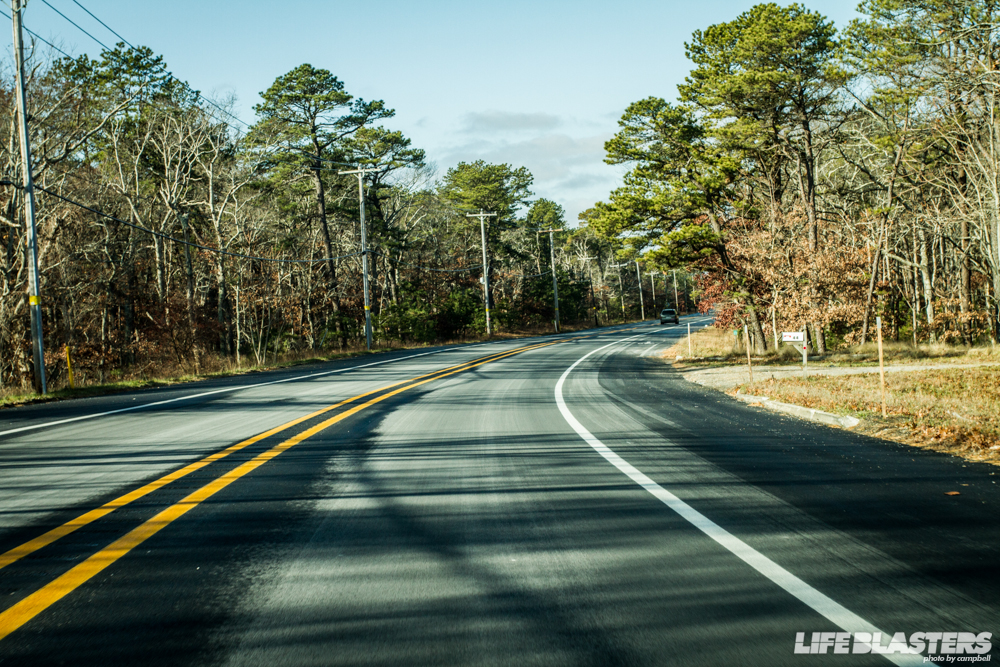 Now we continue down 25A, get off the southern fork, hit Flanders Road and go northwest to Rocky Point. Another favorite thing of mine is driving the roads "out east." Doesn't look like the Long Island that tourists expect now does it? Just more proof that Long Island is not NYC or just the Hamptons. Fellow Long Islanders know what I'm talking about. "Oh you're from Long Island? What's it like living in the city?!"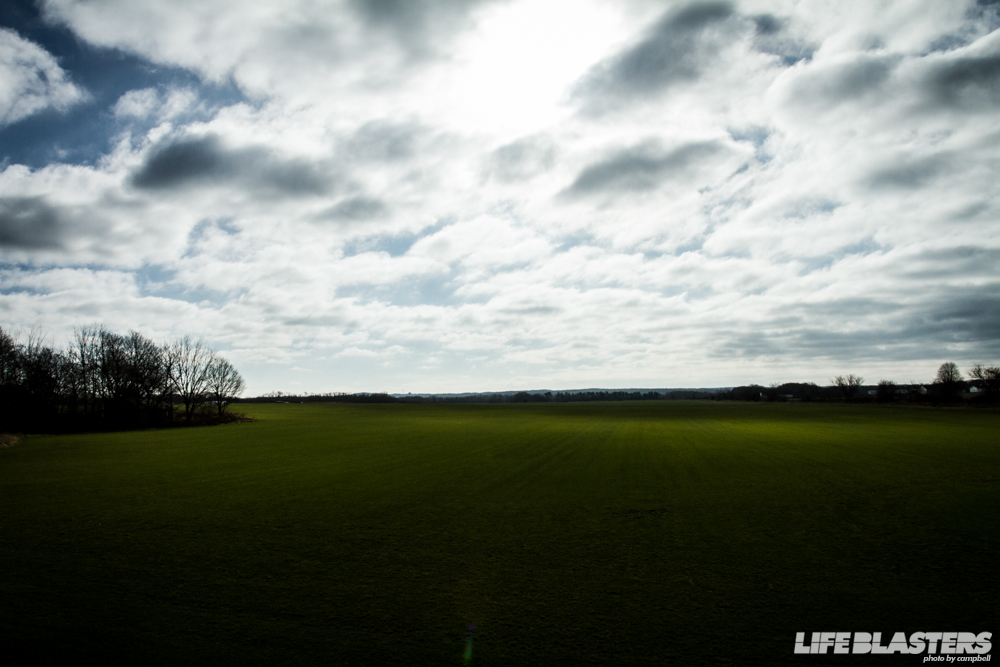 A quick stop and a shot from the roof of my car. Again…the entire island is not a city. We've still got farms out here too!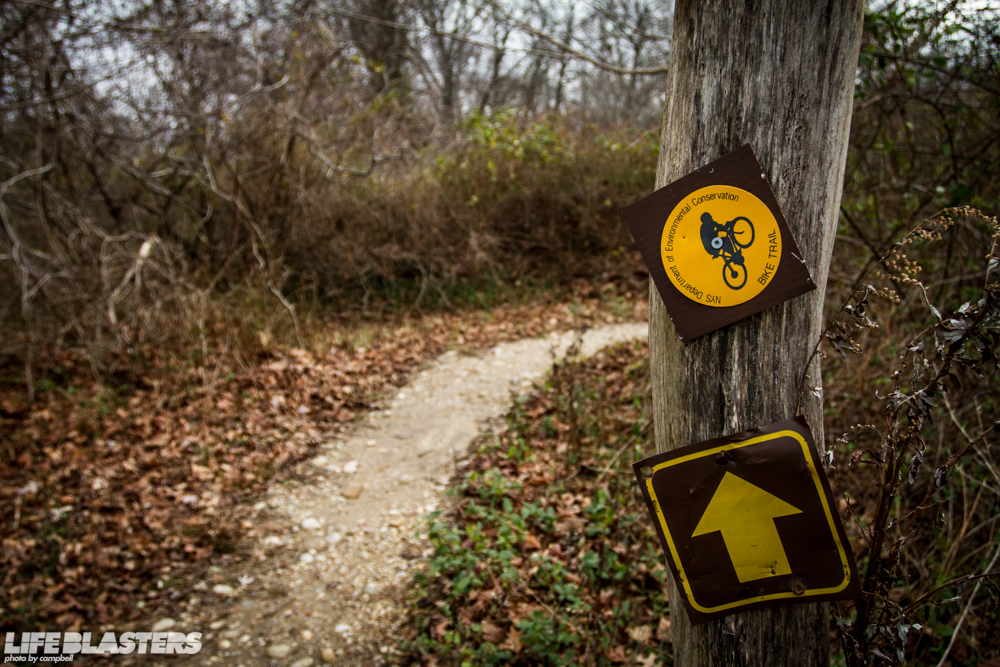 Back on track, or trail, we arrive at the Rocky Point Mountain Bike Trail. Sometimes, a lot of us as kids growing would rather do more on our own than with our folks. As an adult, one of my favorite activities is mountain biking with my father and this is our spot. And don't be fooled, my father might be an older guy, but he's fast and isn't one to skip any black diamonds.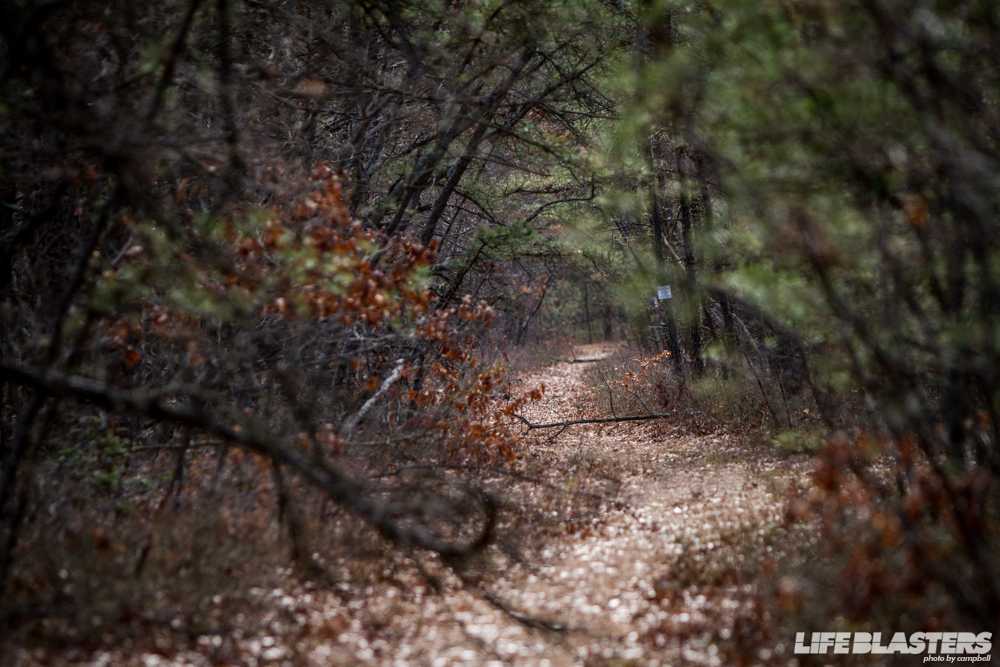 This time of year the mountain bike trail is closed to riders and the park is open to hunters. A local group, known as C.L.I.M.B. (Concerned Long Island Mountain Bicyclists) work their asses off to keep all of the trails on the island well maintained, and they do a hell of a job. When you ride the Long Island trails, you don't feel like you're on the island anymore. It's a great escape for guys like my father and myself. We belong in the wilderness more than the suburbs.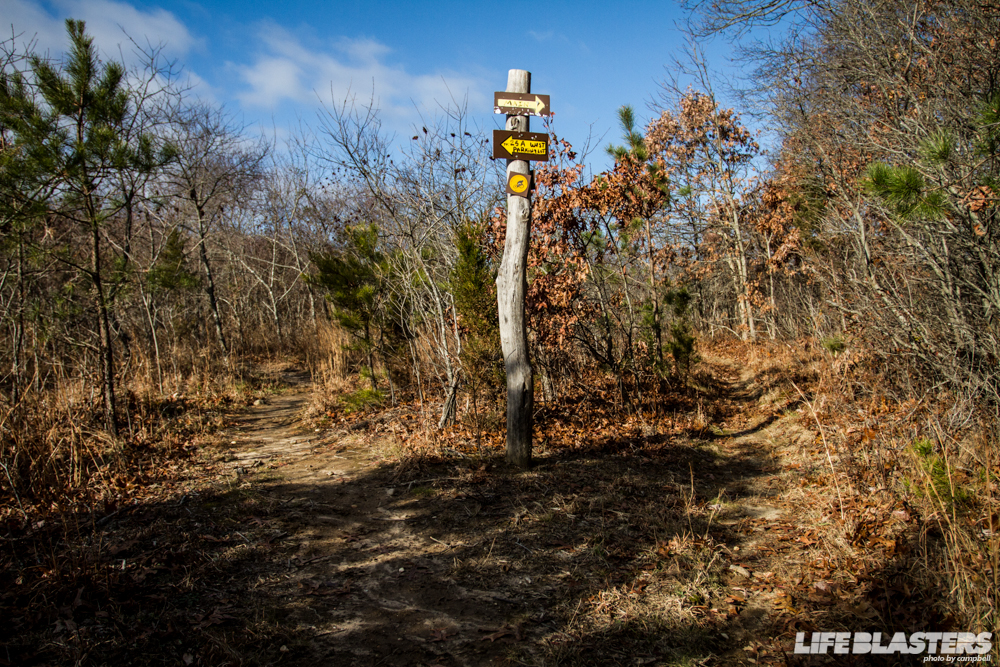 So what's it going to be? 25A Bypass lot and head home? Or do another 22 mile loop?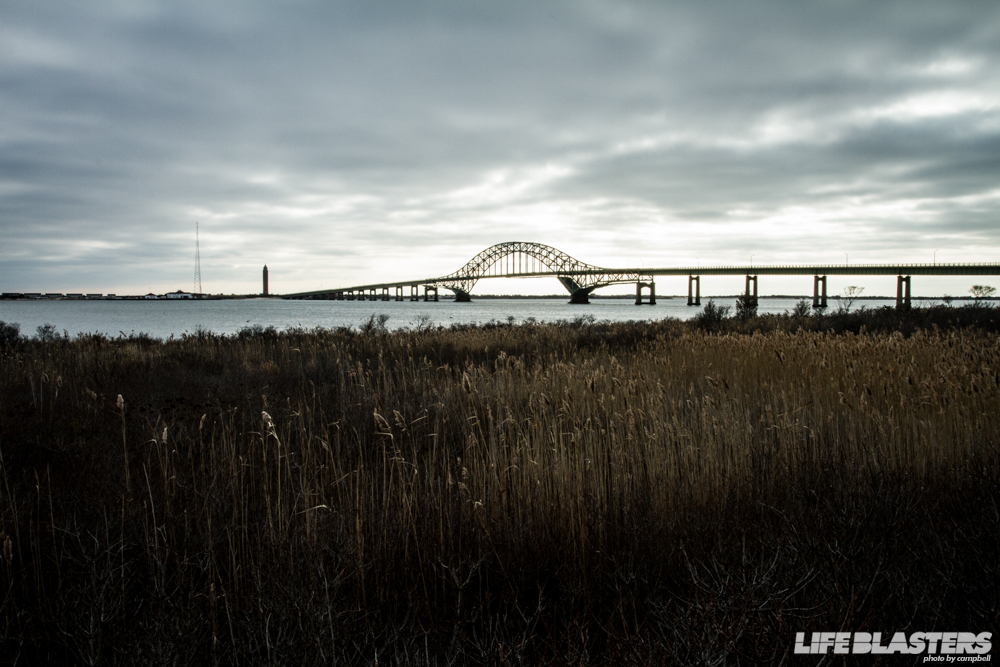 The sun sets in the west, we'll continue west…and south to Captree State Park. This is the easternmost end of Jones Beach. There's plenty to do here like fishing or going out on boat tours/group fishing boats. I usually like to trek down the beach toward the bridges. Some of the best structures on Long Island, in my opinion of course, are the bridges. This bridge being the Robert Moses Causeway, which leads to the westernmost end of Fire Island, one of Long Island's many barrier islands.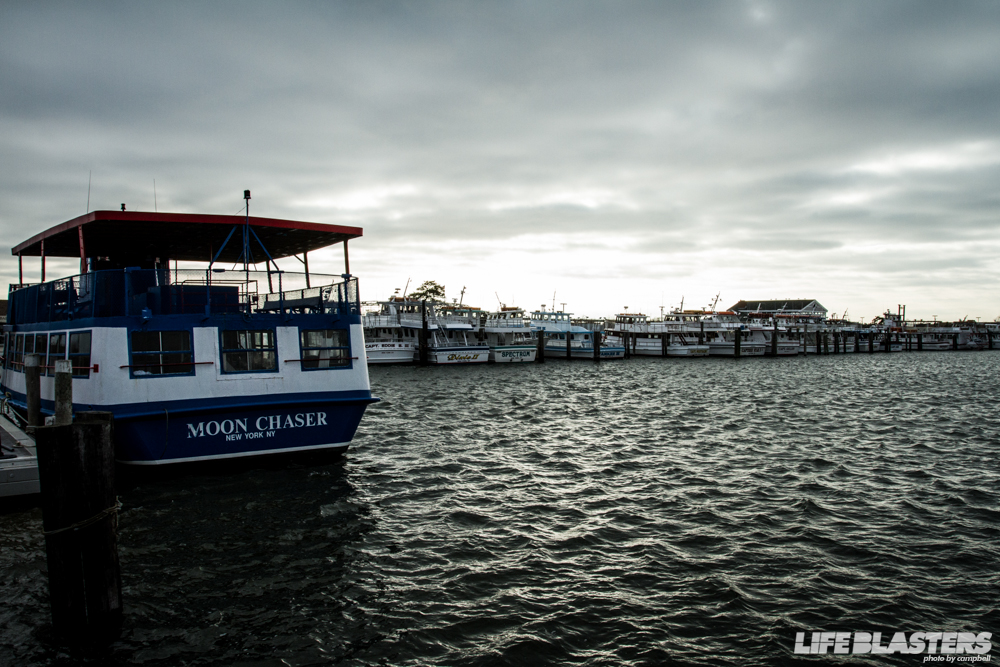 Boat tour on the 25 year old Moon Chaser anyone? Touristy? Yes, but closed for the winter which is what brings me around. Besides, my business today was chasing the sun, not the moon. If you're here in the warmer months, I'd say do the tourist thing and hop on for a tour of Great South Bay. My Long Island consists of much more empty boardwalks, quiet and relaxing. Did you know they do a "Cars and Coffee" type of meet here in the summer? I guess I have a good reason to come back when it's busy.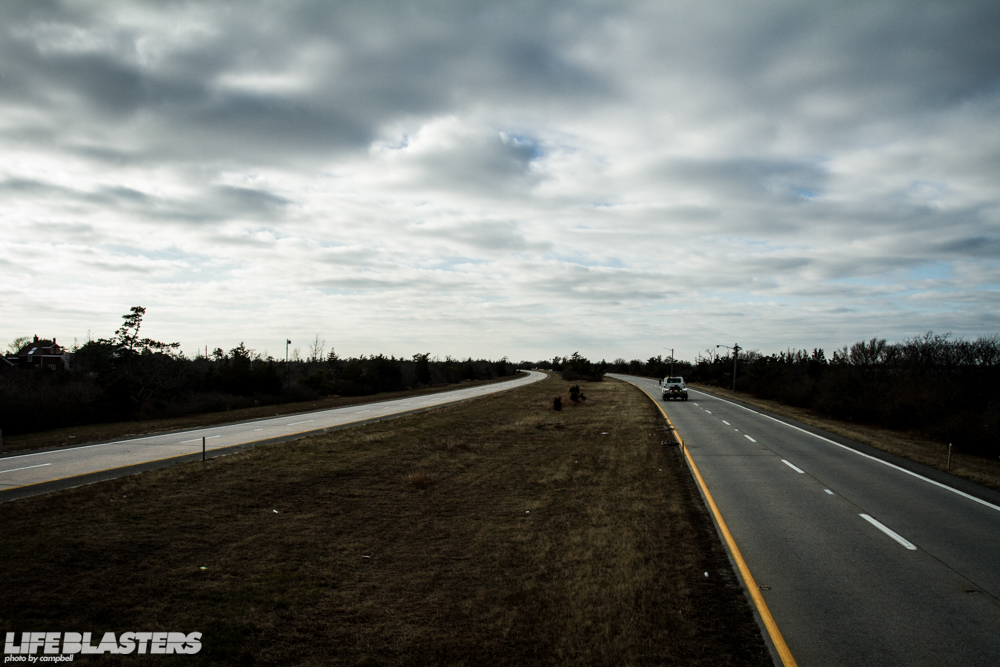 Ocean Parkway, almost 16 miles of road that runs along all of Jones Beach. It's a great, relaxing cruise daytime or night. And there are more than a few lots off either side to beaches. Each one has great views of either the Atlantic or South Oyster Bay. Take your pick. Till then, we still have a sun to catch up to and we're running out of time.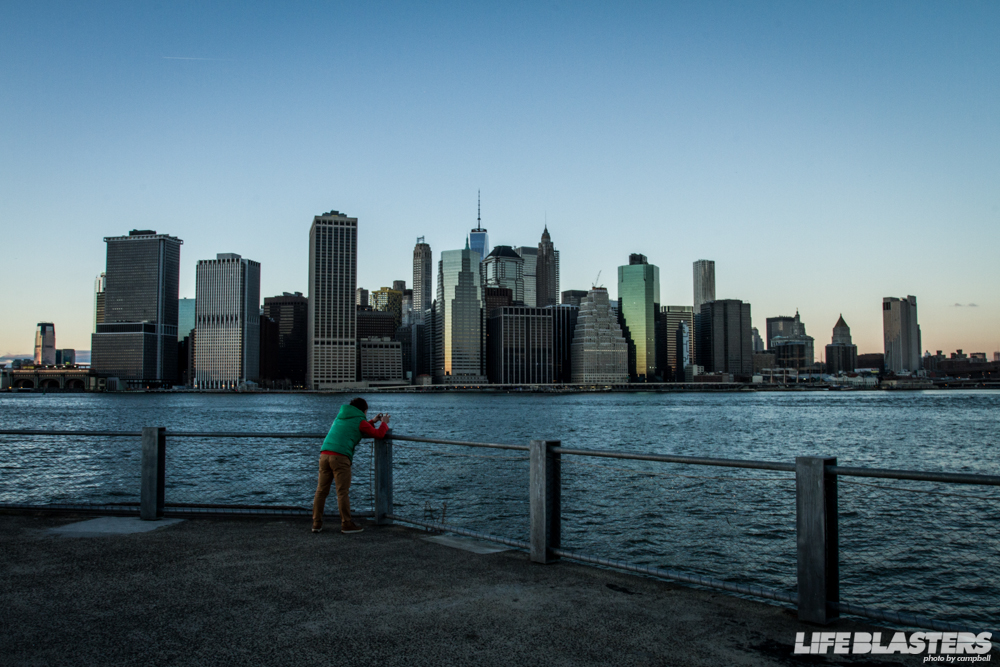 And so we've made it to the westernmost end of Long Island! Welcome to Brooklyn, New York (specifically Brooklyn Bridge Park), and before anyone gets confused, yes Brooklyn is technically/geographically part of Long Island but is in fact one of the five NYC boroughs. And Brooklyn offers a great view of Manhattan. Hell, you can just stand here people watching and catch tons of people taking photos from this spot. This guy was number 6.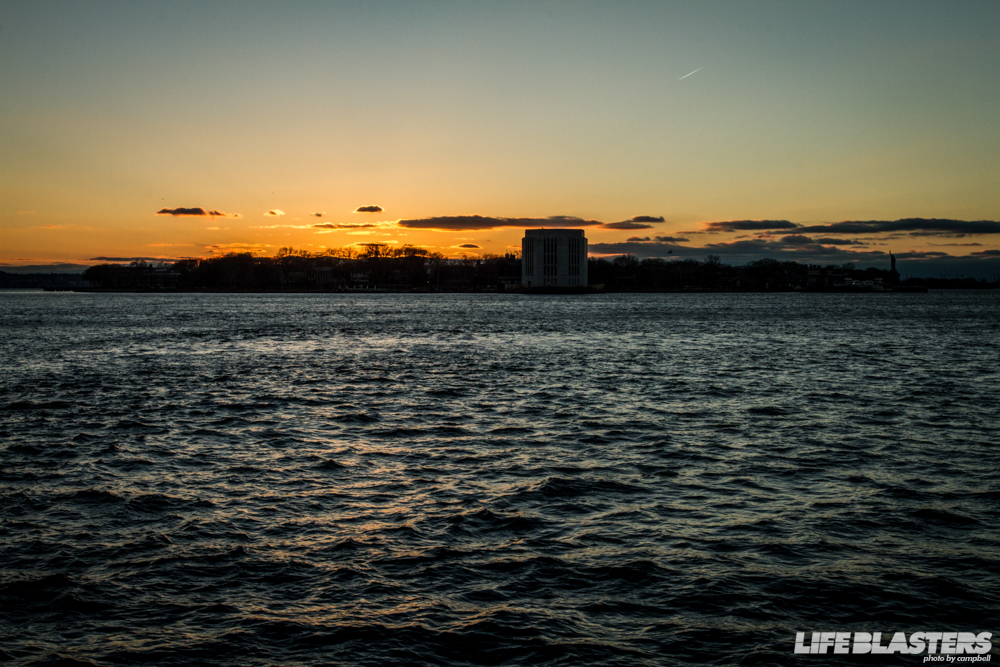 Success. The sun is setting just behind Governors Island. This little island has transformed from an exclusive island for Royal Governors to a rebel post taking out British ships to U.S. Army post to historical landmark. You can take a ferry from either Brooklyn or Manhattan to check out the sights on the island, as well as a great view of Lady Liberty herself.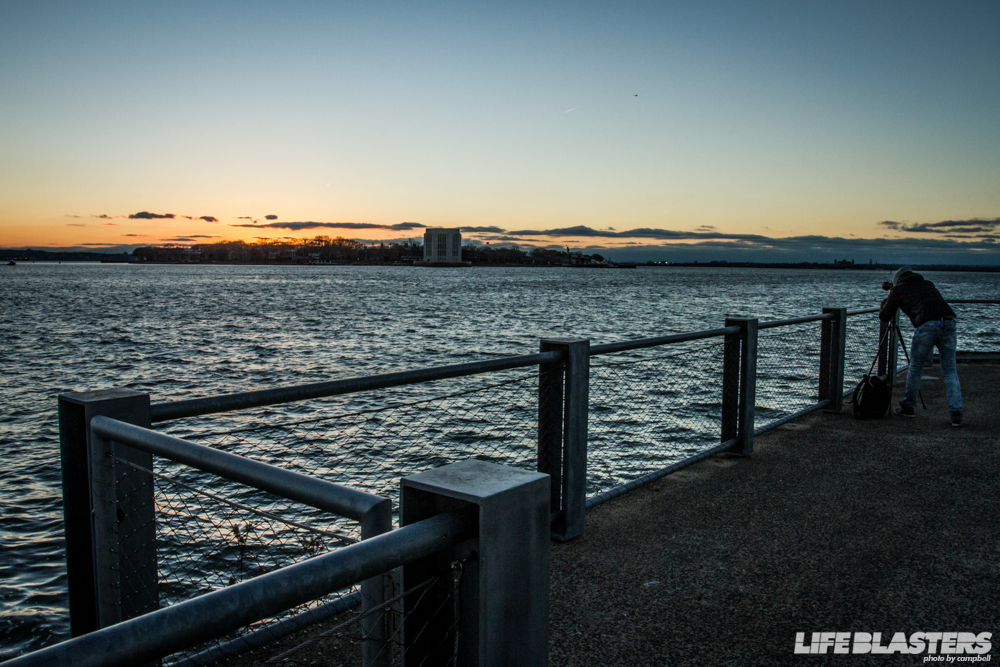 The piers in Brooklyn are in no way camera shy. I was only one of many folks walking about with some serious camera gear taking photos of just about anything and everything you can find.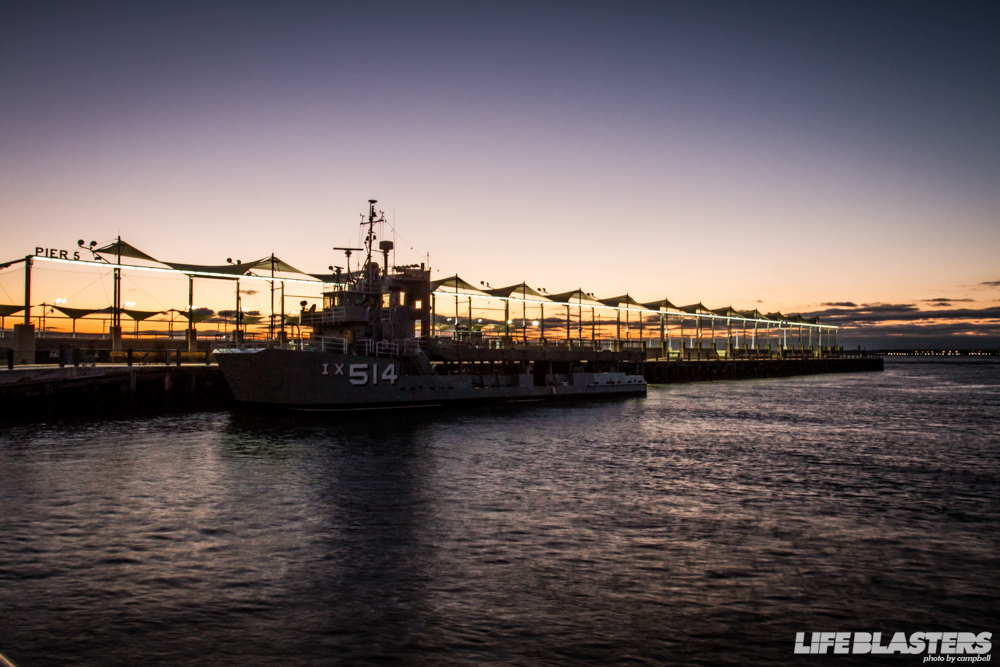 U.S. Navy Baylander IX-514, Vietnam vet and U.S. helo training pad, now resides in Brooklyn Bridge Park, Pier 5. This is actually part of an entire movement for a water educational program that will be available to New Yorkers! Brooklyn Bridge Park is still building and building and it's great to see that not only is it visually a nice area for people to enjoy, but there really seems to be a push to have a common area for people to interact with and educate one another.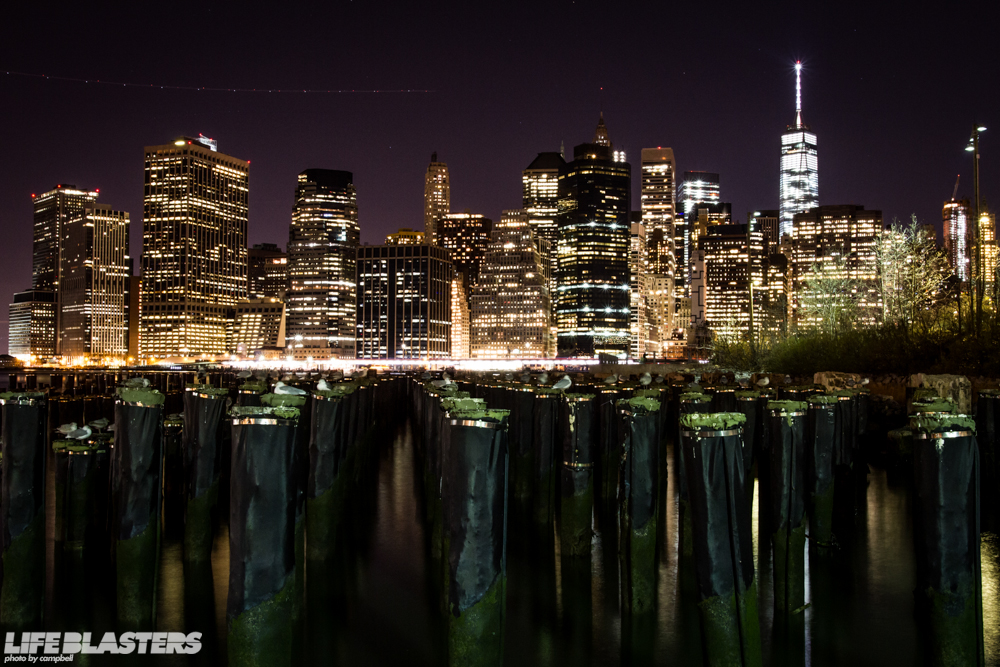 As much as I avoided crowded places throughout my trip, this is one area that I enjoy not only because of the obvious scenic appeal but also, because of the people. There are a lot of positive interactions between people, whether people start random conversations or two groups decide to start a game of soccer together. Even taking this photo, I found myself chatting with two other photographers sharing this perspective of the city.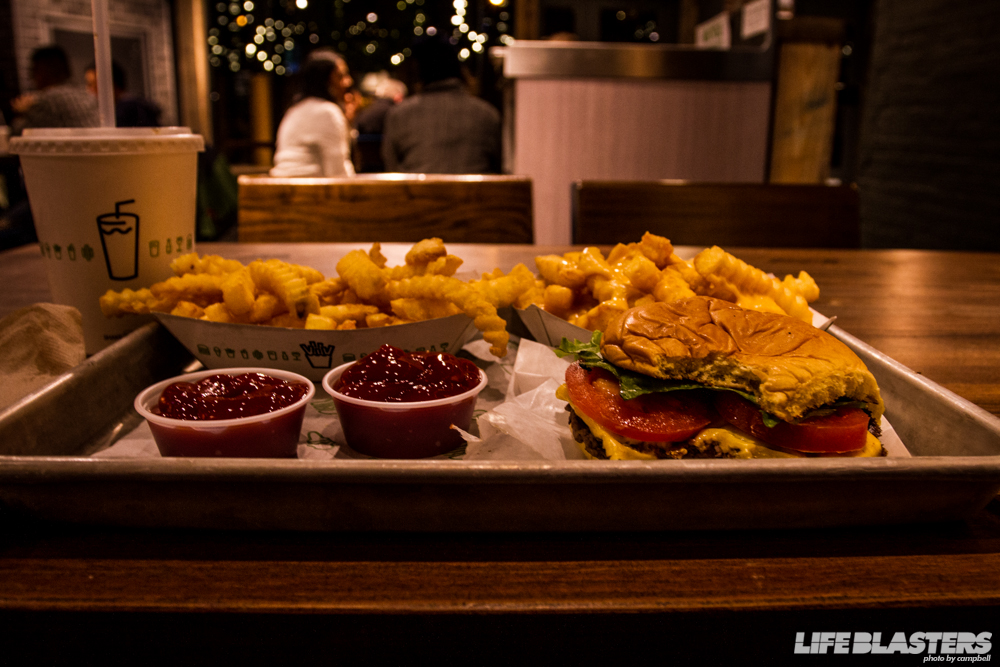 Now I really wanted to do the New Yorker thing and share with everyone what a REAL PROPER slice of NY Pizza looks like, but the two closest places were packed and I was starving. Luckily there was a Shake Shack right under the Brooklyn Bridge. Not only were the burger and cheese fries great, but they're very much about taking care of the environment, being energy efficiency, recycling, etc. All their furniture is built in Rochester using some materials such as recycled wood beams from old Brooklyn buildings. This particular location has even partnered with the "Badass Brooklyn Animal Rescue!" I came in for a burger and learned so much just by little info cards posted around the place!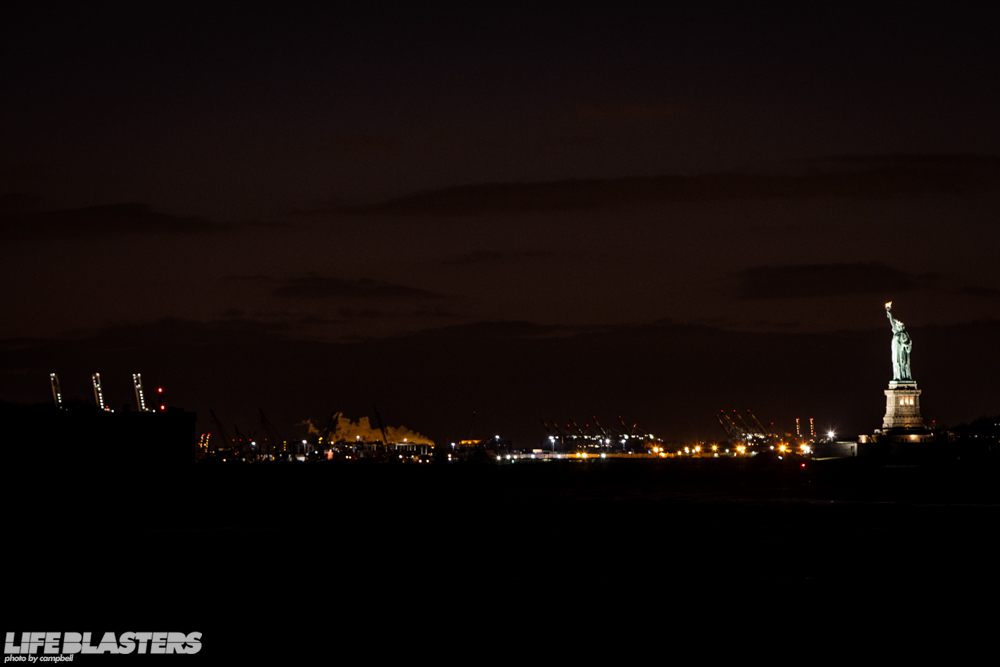 This was just a glimpse at my Long Island. From sunrise to sunset, Montauk Point to Brooklyn, beach to backwoods to concrete jungle. Who would have thought that a fun day trip would have started at "The End?"
-Matt Campbell