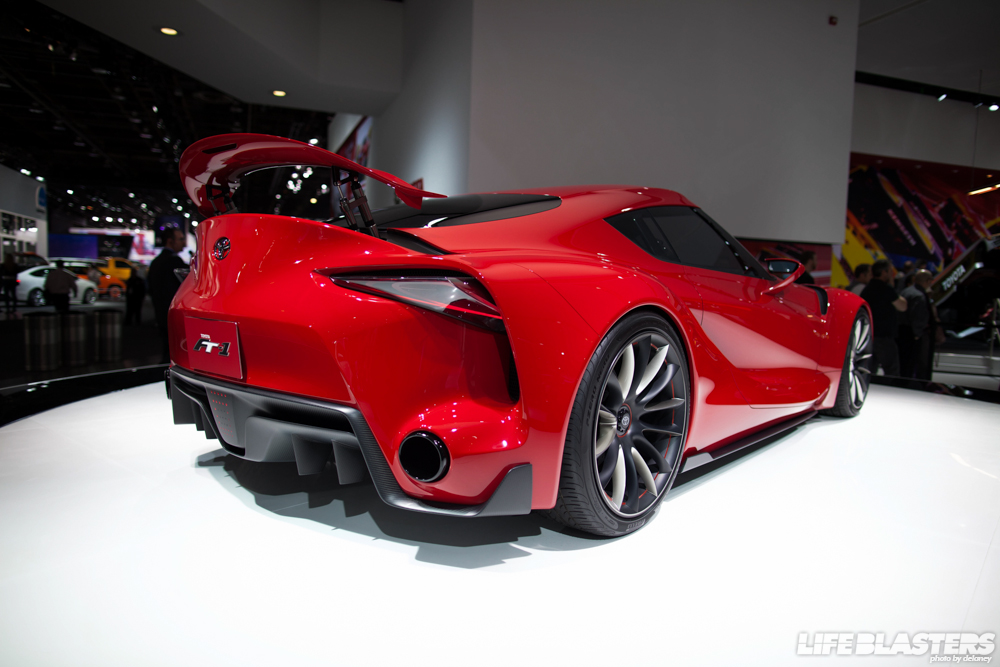 Another year of Life Blasting is over and what a trip it has been. From rally, to NASCAR, to drifting and sports cars. Unfortunately I couldn't travel too far this year, but luckily the amount of events around the Ohio, Michigan and Wisconsin area are some of the best in the country. For almost my entire life, the Detroit Autoshow is start of the automotive year. As of late it has been a bit dull, but this year Toyota brought out the FT-1 which was easily the most talked about car of the year. Between this, the Kia Stinger, and the Nissan IDx concept, it's looking like the auto industry is starting to listen to the car enthusiasts.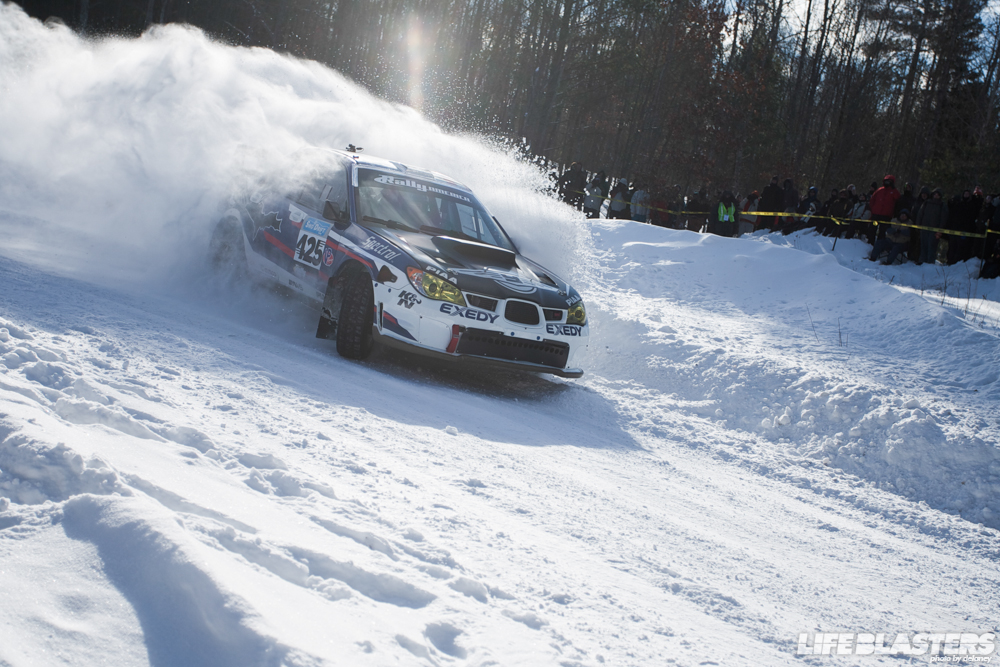 For most car enthusiasts here in Michigan, the last weekend in January only means one thing: Sno Drift. The opening race of the Rally America season heads about six hours north of Detroit to the middle of nowhere Northern Michigan.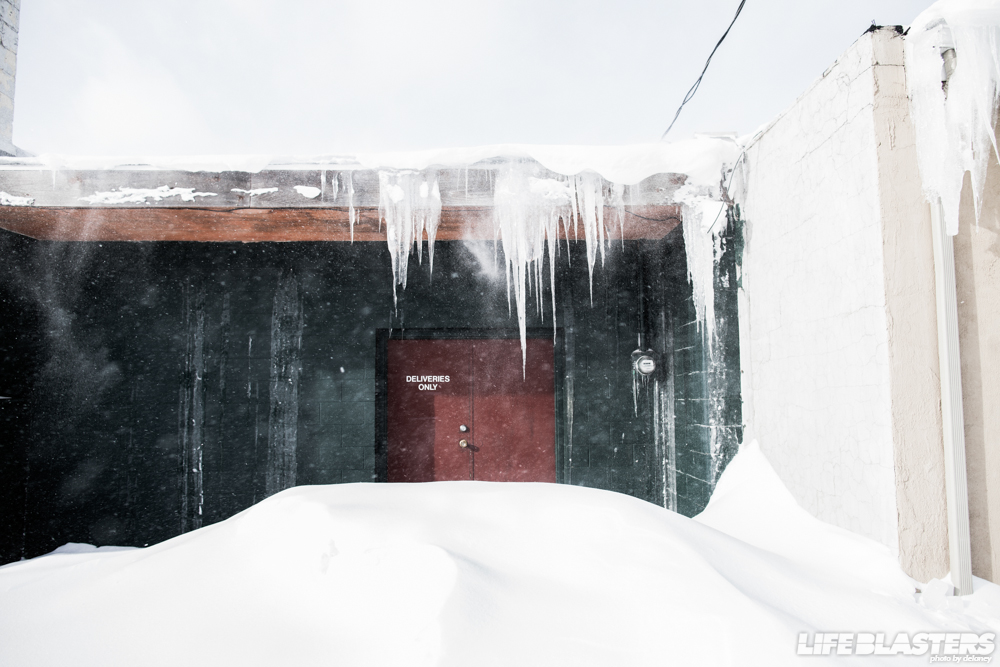 Although this rally was unlike any other I remember. The entire weekend the temperature never reached above 0°F, never even close to it actually. Between the wind chill and the usual winter weather, on the drive up we hit temperatures of -30°. The roads were frozen which caused most of the cars to move at just a crawl. After a long, slow, and cold weekend, the rally was finally over and it was time for the next event.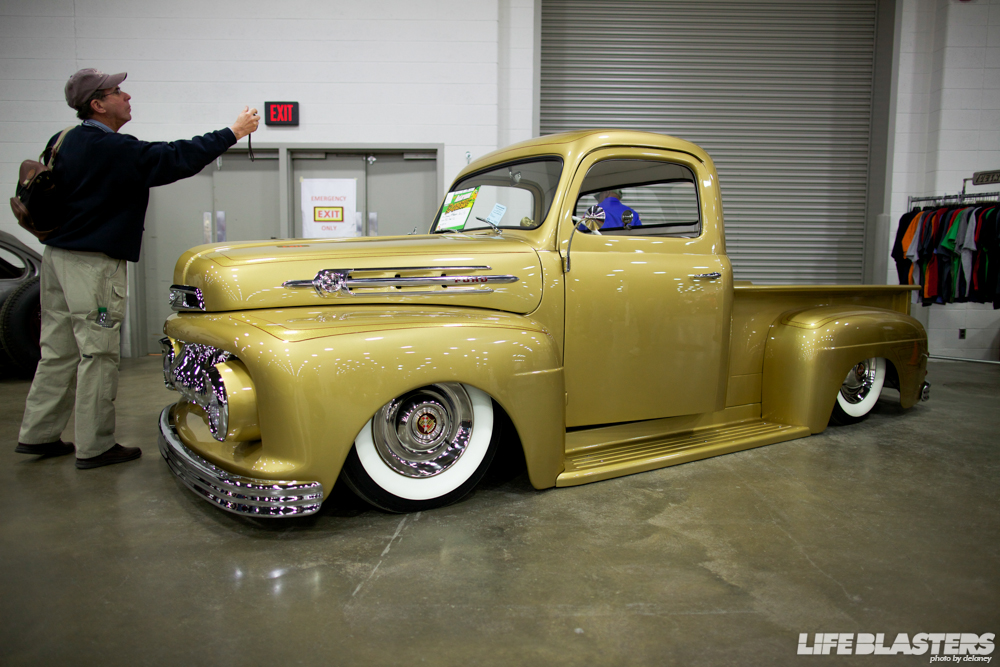 Back down in Detroit it was time for Autorama, the yearly gathering of hot rods and rat rods from around the Midwest and beyond. While on the main floor there were the $100,000+ top quality show cars, downstairs held my type of cars. What's not to love about a clean Ford F1 slammed with Cadillac Sombreros?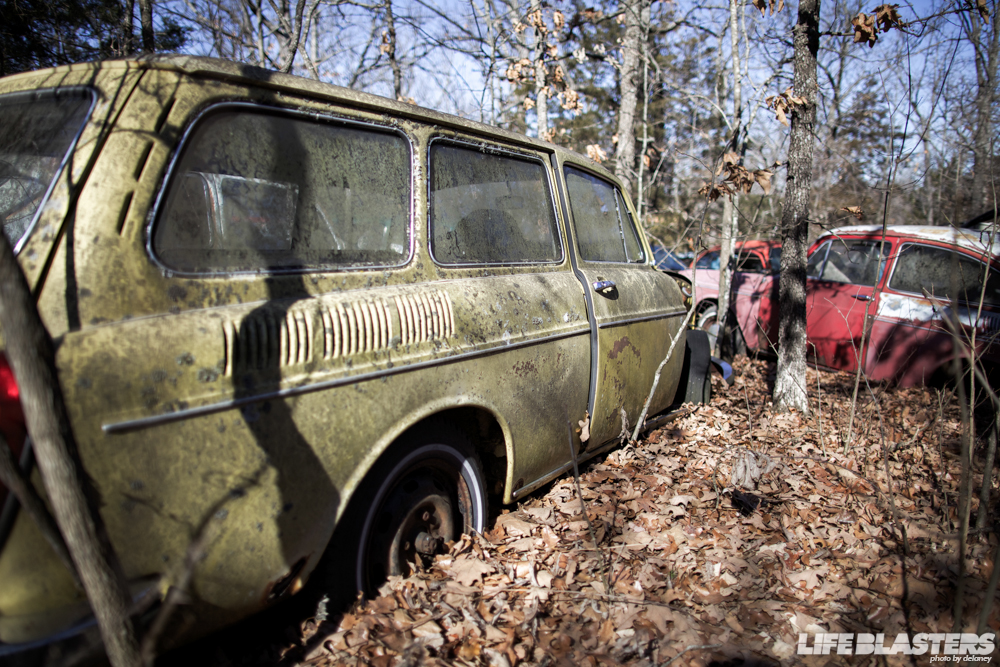 I originally thought I'd have to miss the 100 Acre Wood Rally in Missouri. But after hearing that Travis Pastrana was making his re-debut I knew I had to go. After a seven hour delay at the Airport, I met up with Alex Wong in St. Louis. Friday morning we rode to Jefferson City to check out the capitol and on the way back stumbled across a Volkswagen junkyard, how could we not check it out?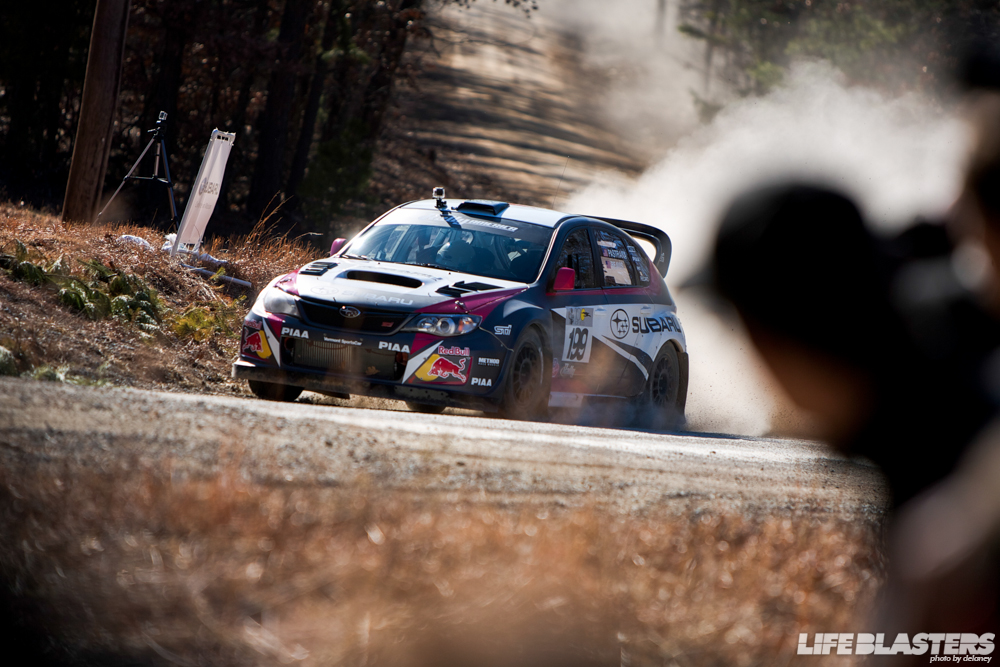 Pastrana's appearance drew a huge crowd, but the presence of Block, Higgins and L'Estage made it the only rally of the season with all four top drivers competing. With Higgins blowing his motor, and L'Estage also suffering a mechanical problem, Block took yet another win in the 100 Acre Wood and Pastrana would assume the second podium spot with FY starting their successful year in third place. I'm just going to go ahead and say this was easily the best rally of the year due to all four top drivers competing.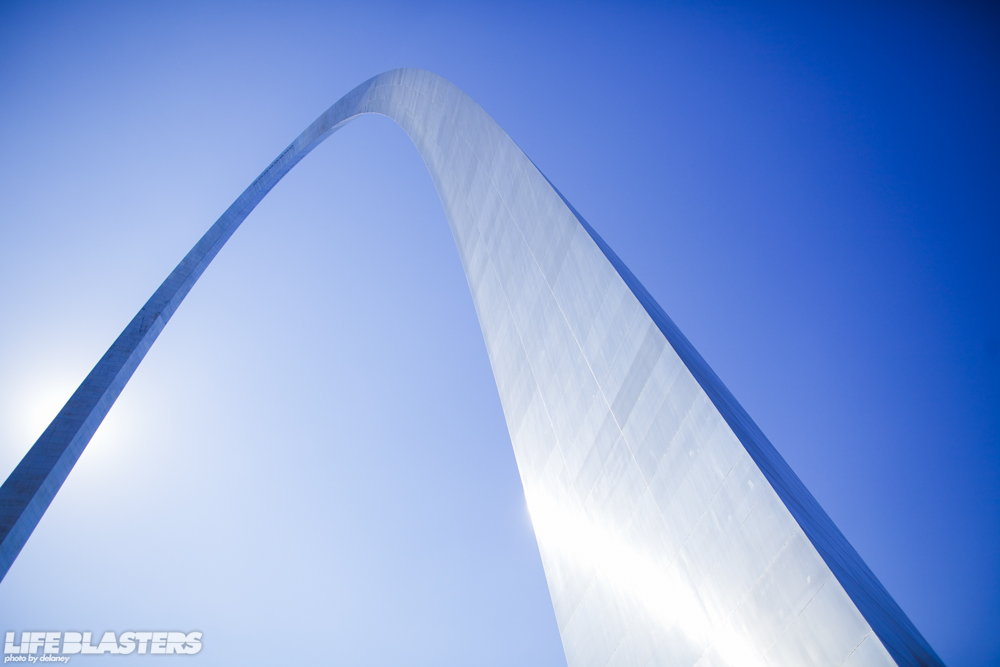 With both Alex and me having late flights out of St. Louis, we decided to explore the town a little. We stopped at Pappy's Smokehouse for some real St. Louis barbecue then hit up the St. Louis arch. Neither Alex nor I are fans of heights, but being able to finally check off the Arch was well worth it.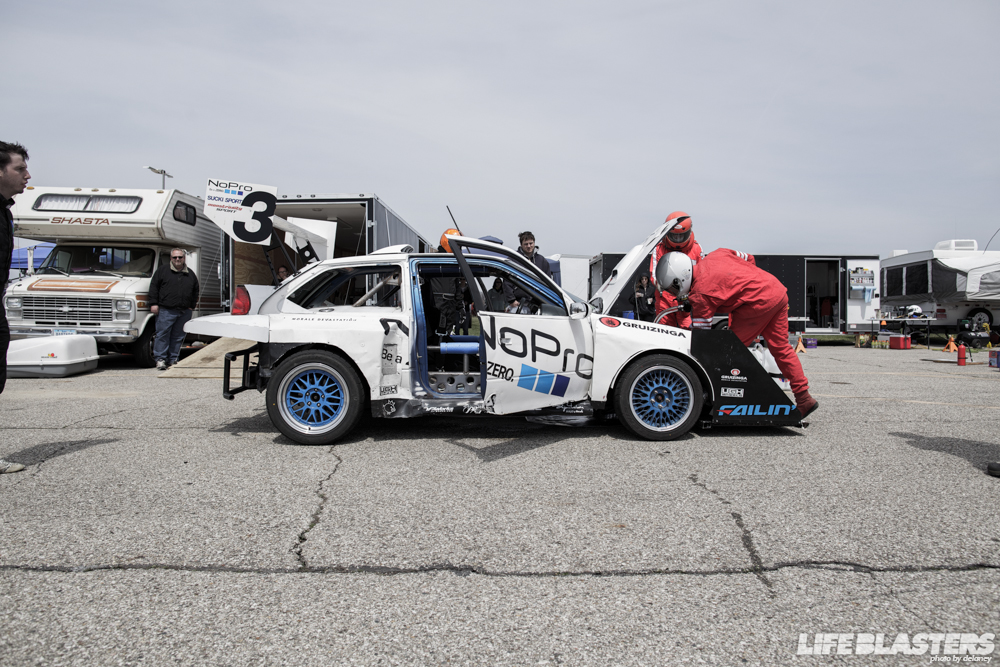 Back in Michigan my dad and I had decided to head over and check out the 24 Hours of LeMons after a few years of missing it. I think it's the only race where you can see an Opel GT Breadwagon race an Audi Quattro with a car that is almost a perfect replica of Tajima's GoPro Swift.

With a Taurus SHO motor in the rear and open rear end, it was pretty majestic to watch it race around. The best thing about LeMons easily is the creativity of the racers and their cars.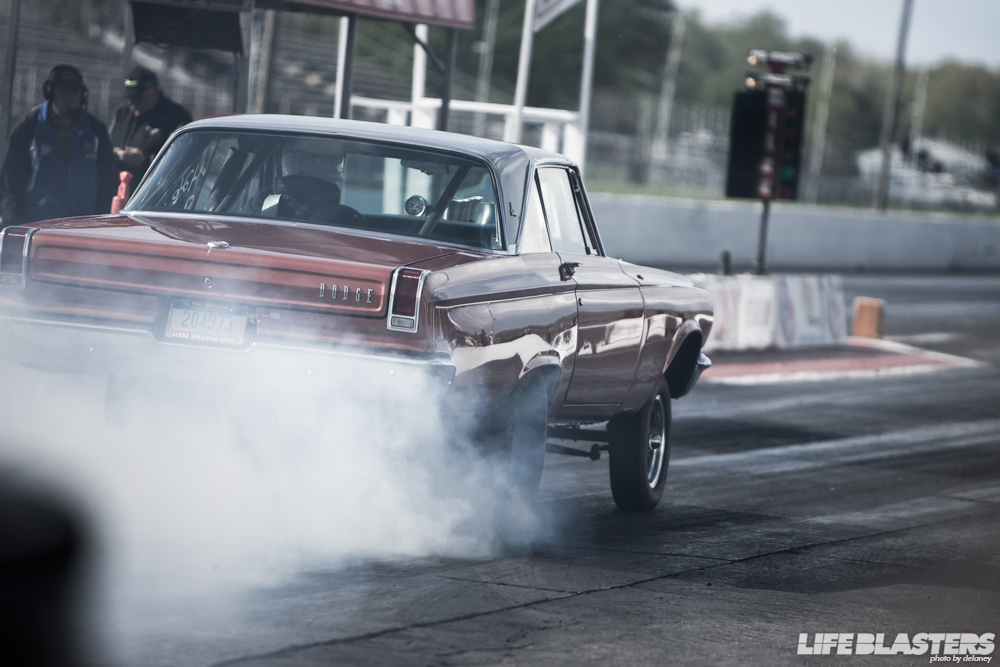 Living in Michigan, it would almost be criminal to miss out on some drag racing. The track closest to my town has two historic events a year, which are by far the best events to attend. Altered wheelbase, gassers, and nitro funny cars make up the main event. They may not be high-end technology laden cars, but man they look good.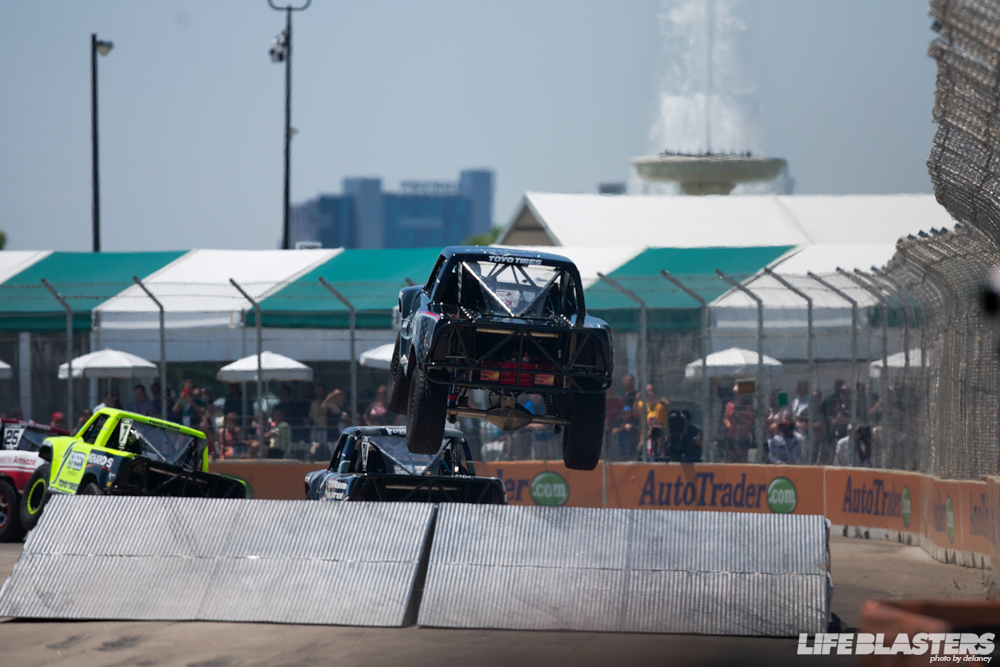 The City of Detroit may have the largest bankruptcy case in America, but that doesn't stop them from trying to rebuild the town. The Belle Isle Grand Prix has been held on and off since 2007, recently starting again in 2012. This year Robby Gordon's Stadium Super Trucks were among the support series for TUDOR and IndyCar. While they were just a support group, they were definitely the most entertaining, combining the tight nature of the track with the jumps on the few straightaways that Belle Isle has.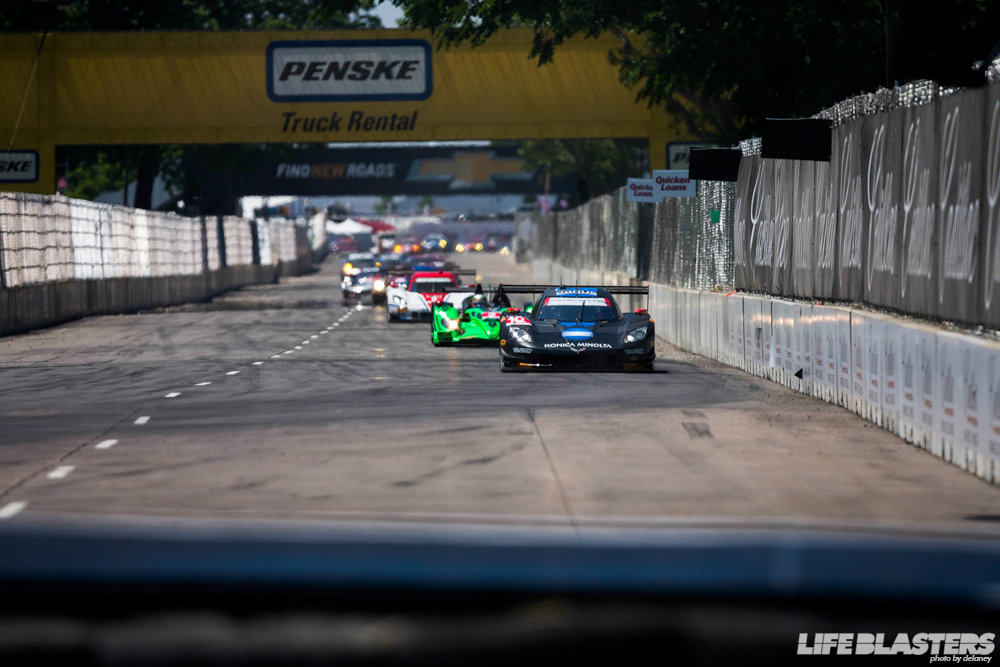 IndyCar ran the Duel setup, where they run one race on Saturday and another on Sunday. The TUDOR Series didn't run a full field due to the small track, and with a few of the GT teams being in France practicing for Le Mans.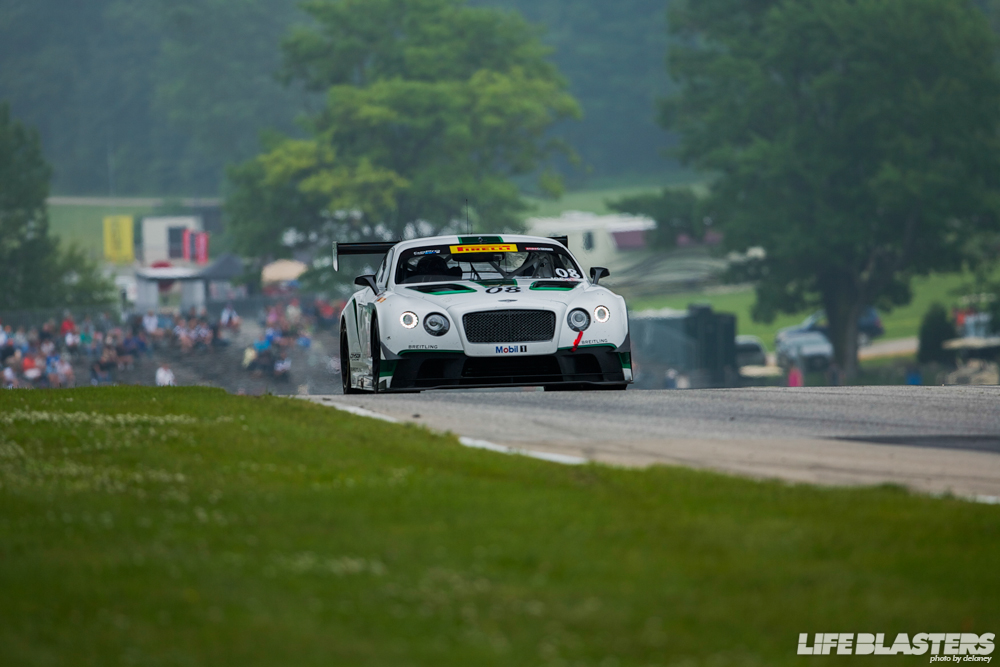 Like I said before, the Midwest has a great deal of awesome race tracks with a variety of series racing there. After Belle Isle, we went up to Road America for some old fashioned NASCAR racing. Along with NASCAR was one of my new favorite series, the Pirelli World Challenge. Luckily, Dyson Racing was debuting the Bentley GT3 car at Road America, making the eight hour drive up even more worth it.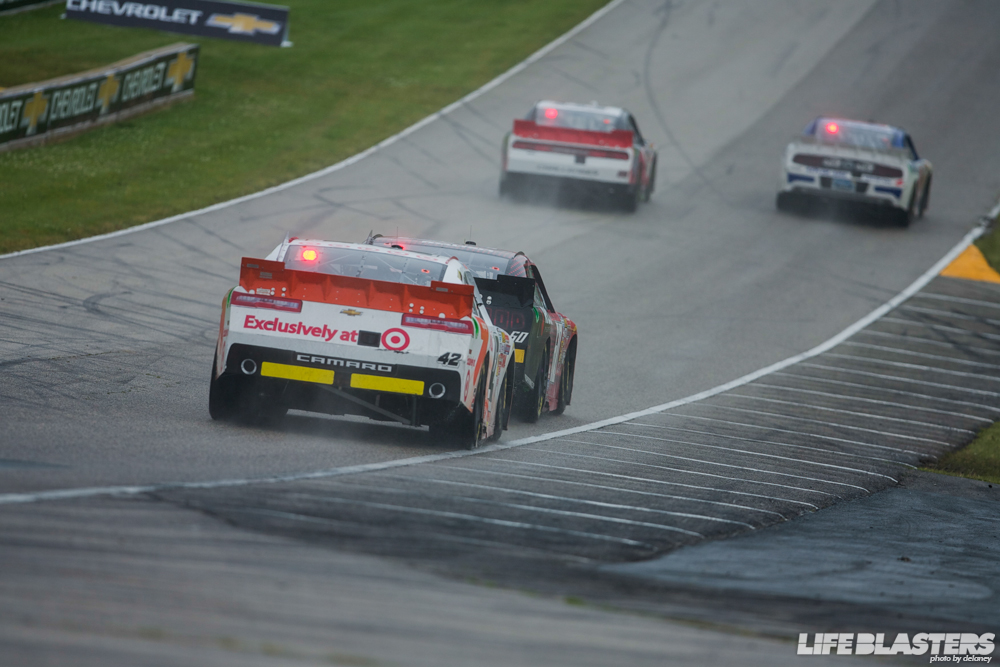 Not only did we get to see the Bentley's debut, but we were lucky enough to witness the Nationwide series race through a rain storm. I've always loved NASCAR, and I've seen them race in the rain on TV and online, but I never thought I'd actually get to see it first hand. This is probably a thing only NASCAR fans would really get excited over, but that made this race one of the coolest races I've ever seen.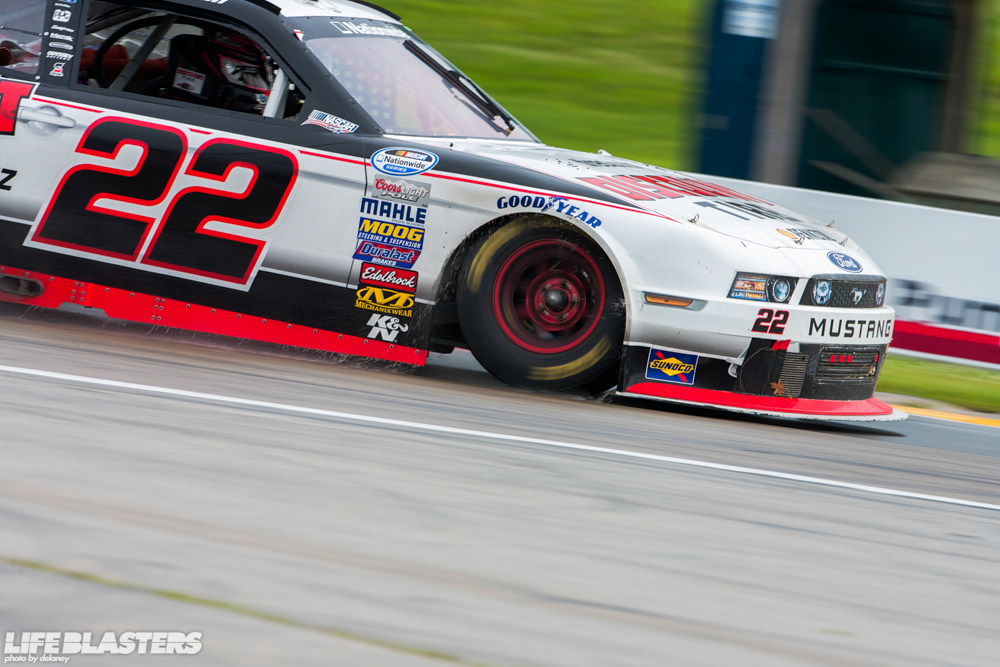 I mean, there's water streaming off a NASCAR! I still can't believe I witnessed it.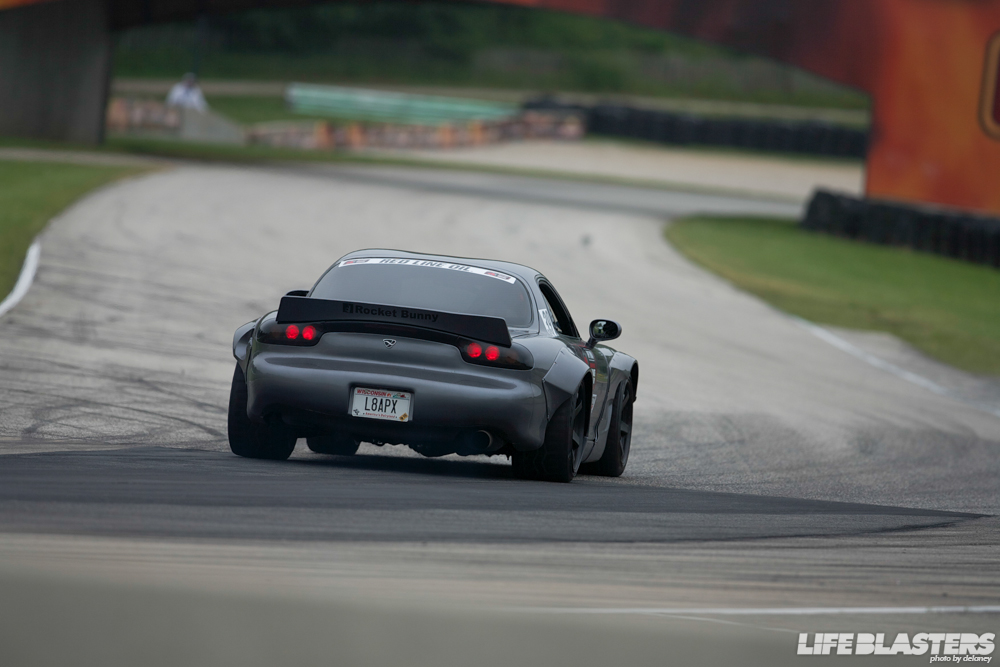 Just to add to the weekend, the Optima Ultimate Streetcar competitions were due to run the next day. We weren't planning on staying for that, but Saturday during the Nationwide race, fellow Blaster Peter told me he saw a Rocket Bunny RX-7 FD. Turns out, it was the first FD in the country, and this was its public debut. Between Friday and Sunday at Road America, the Bentley GT3 car made its US debut, the Nationwide series raced in rain and the first American Rocket Bunny FD was debuted. Being a Life Blaster is awesome.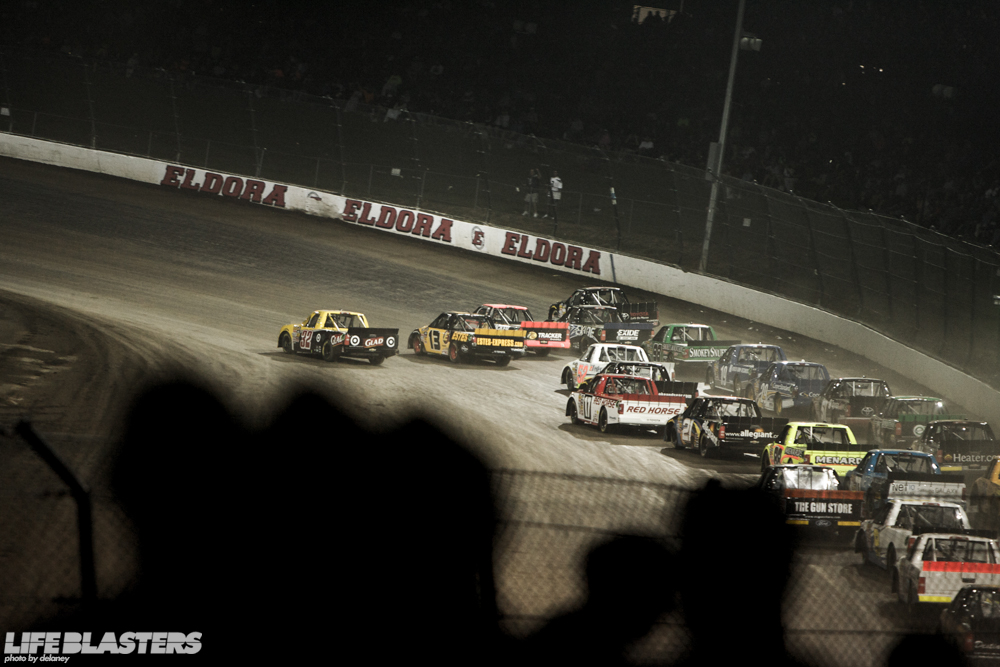 While the Nationwide was amazing, this race was the best of the year. I didn't run a story on it because we had no intentions of going until the night before, and being a night race with few lights didn't make for the best photos. But the Eldora Mudsummer Classic took the NASCAR Camping World Trucks series racing on a half mile dirt track deep in the Ohio countryside. The entire race I was grinning like a fool watching the trucks go four, five, even six wide into the turns. There was no real line with trucks running the very bottom, trucks running two or three lines in the middle and some trucks running right next to the wall with only a little bank of dirt keeping them from hitting the wall. Feeling the dirt hit your face lap after lap and the insanity of the side by side racing made this the coolest race I have ever seen.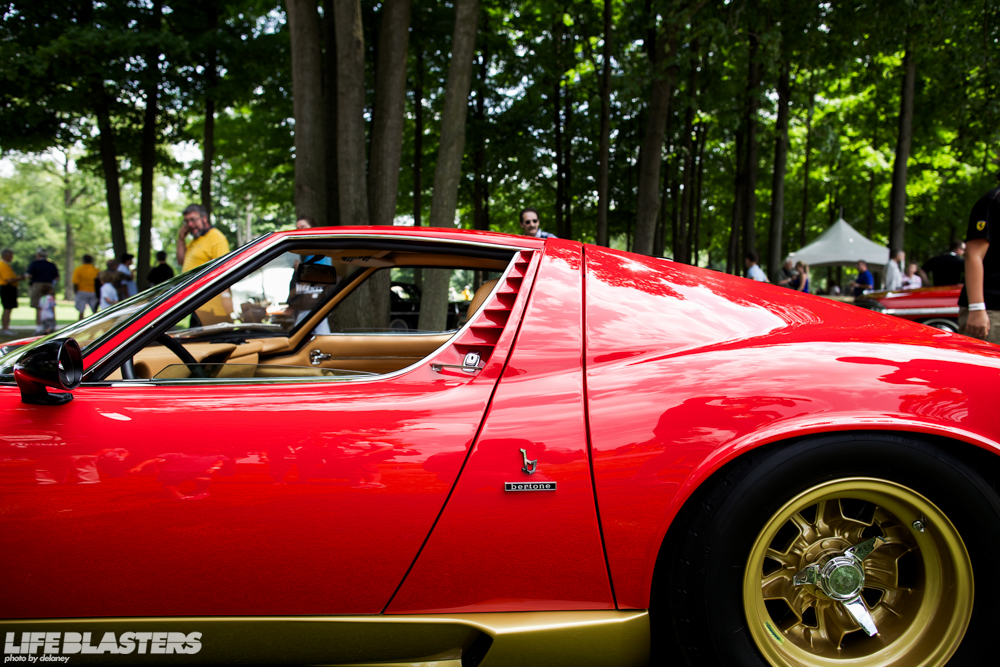 I've haven't been Pebble Beach, yet, but the closest thing we have here is the Inn at St. John's Concours. Close to 150 cars made up the show, each more cleaned and detailed than the other. I haven't been to too many concourse quality shows, but I love the detail and perfection that is put into these cars. Every car in attendance was outstanding, but this Miura took commanded of my attention. I've never seen a Miura this close before, and it looked like it had just rolled off the assembly line in Italy.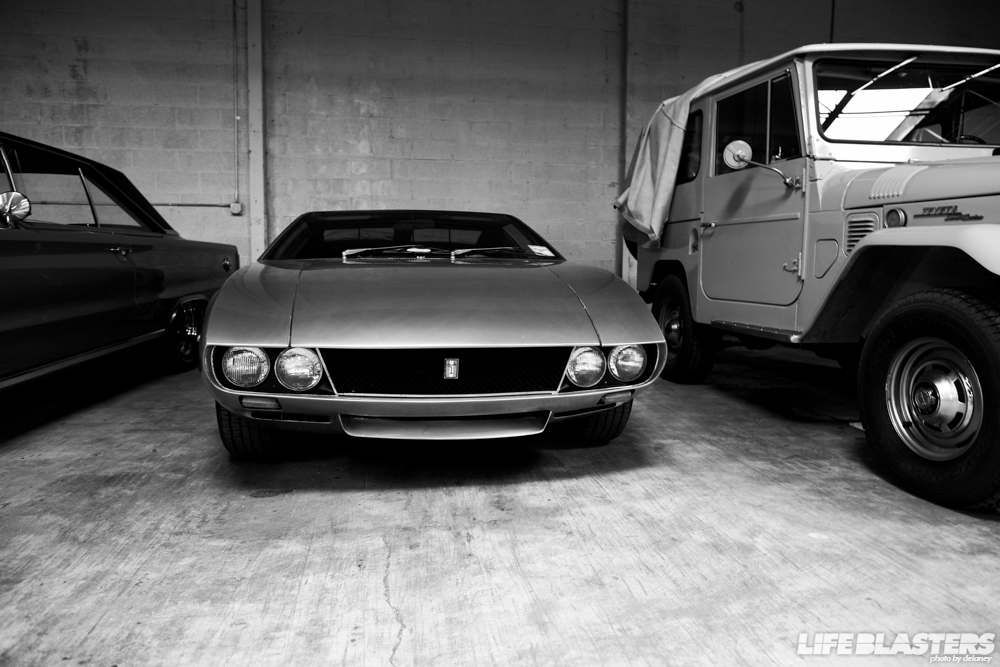 From one Italian beast to another, this Mangusta was tucked away in a little warehouse outside of Ann Arbor. While the Pantera has taken most of the De Tomaso notoriety, I've always been a Mangusta fan. The design looks so simple, yet still could pass as a modern day super car.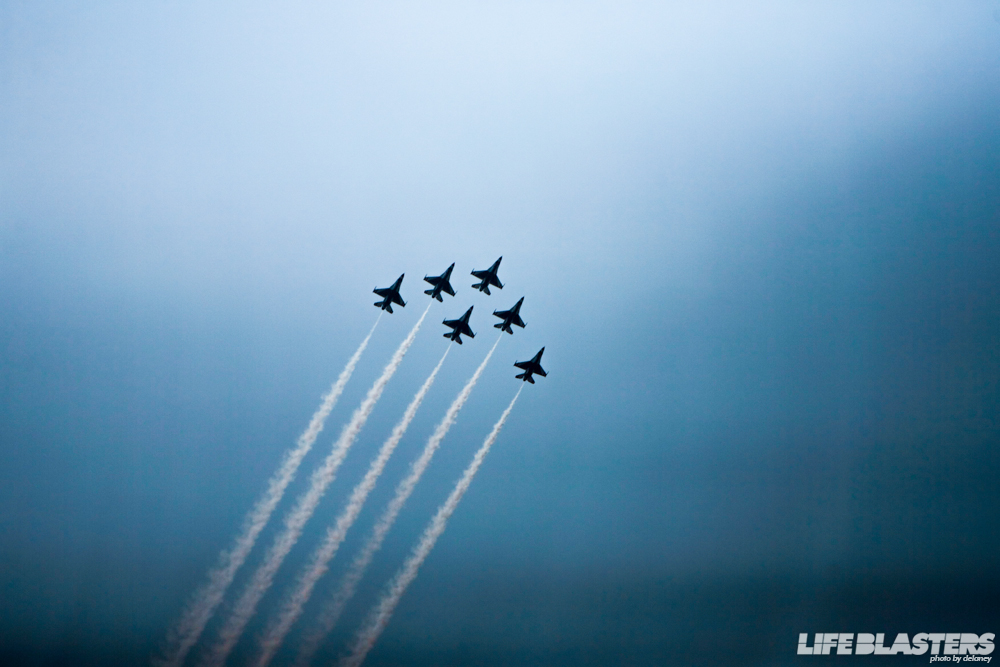 For something completely different, Willow Run airport held Thunder Over Michigan. The airport used to build B-24s during WW2, and ever since has been going slightly downhill. The headlining act of Thunder Over Michigan were the Thunderbirds. I've never seen the Blue Angels or the Thunderbirds in person, and I don't think I will ever get enough of the noise and power from the jets.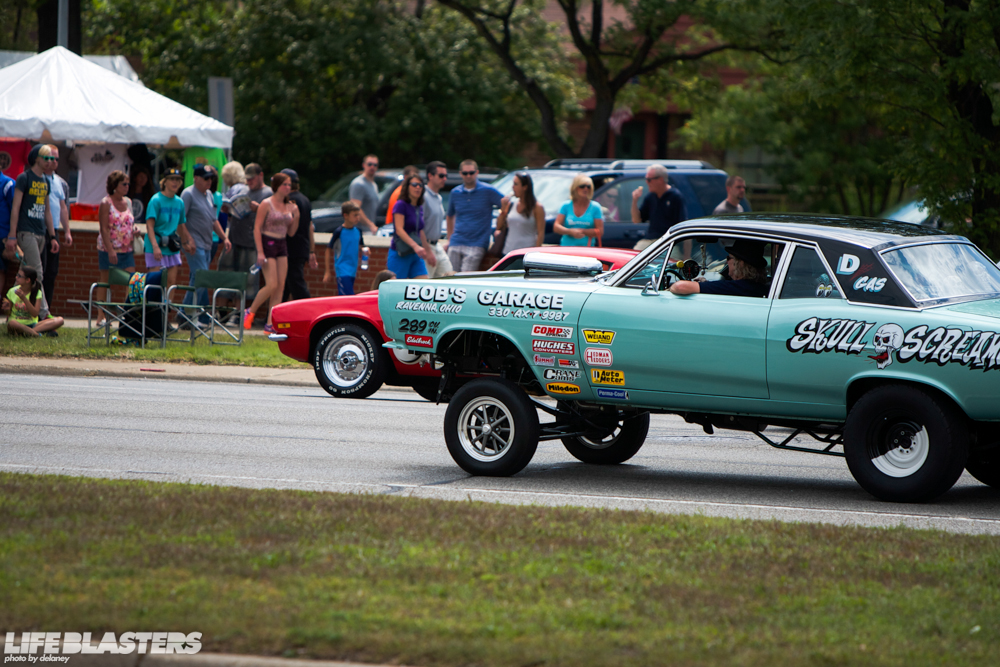 If you haven't put it all together yet, I don't really do too much other than car events. I think just about every weekend from about May to early September I spend at either a car show or race. One of the biggest weekends is the Woodward Dream Cruise. It's just an amazing experience with a never ending stream of cars.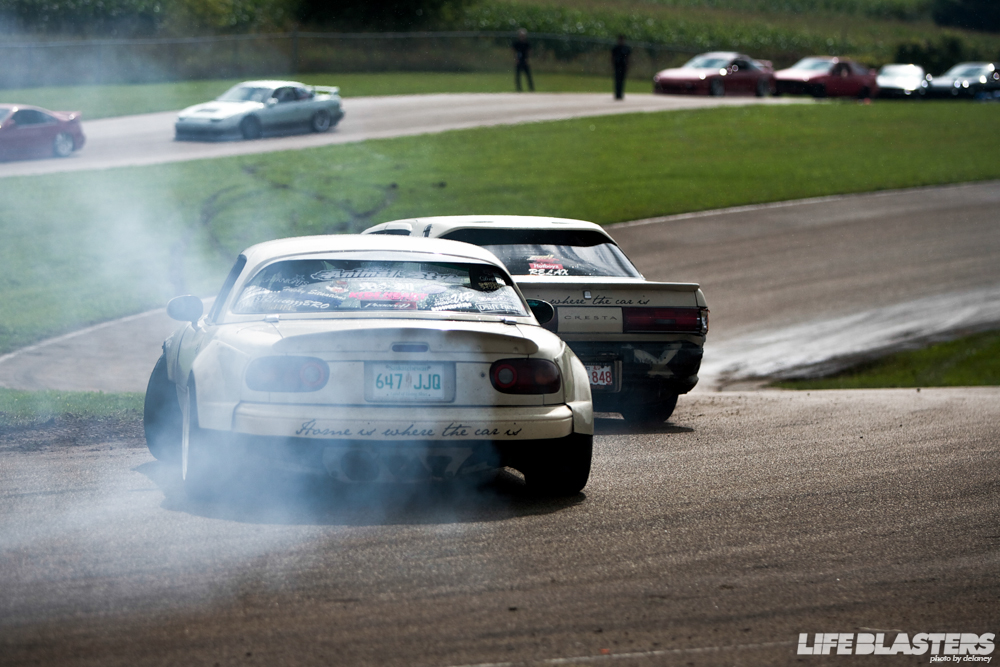 Then there was one of the biggest drift events of the year. Final Bout was a huge gathering of grassroots fans from around the country, a great place to see some awesome drifting. I'm not even the biggest drifting fan really, but this event was something the Midwest has never seen. Between the cars and the drivers, it seemed like a big gathering of friends instead of an event.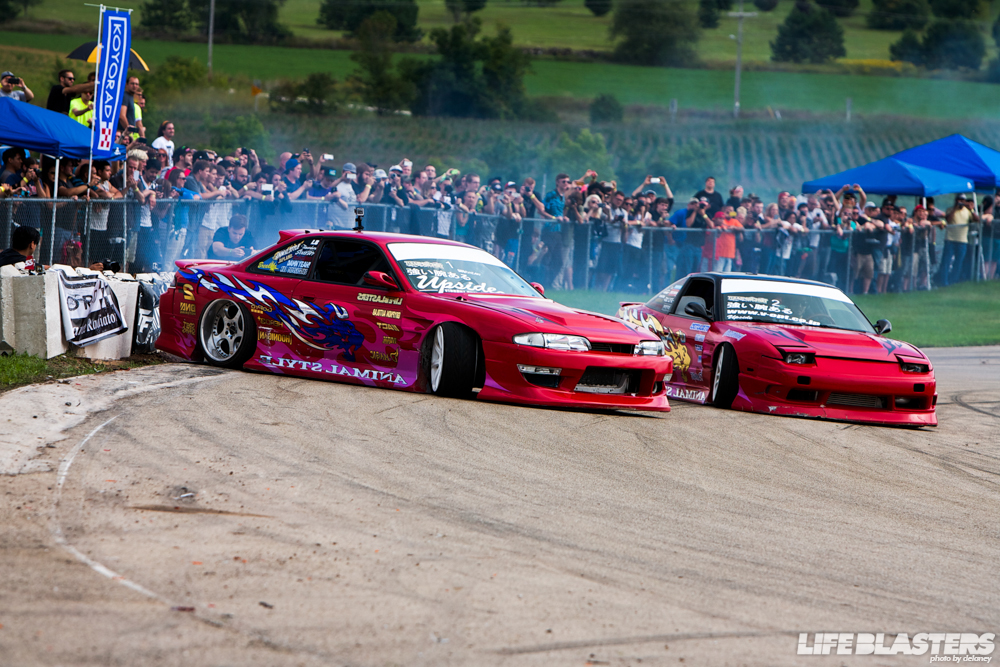 The coolest part was being able to see Animal Style in person. Ryan, Julian ,and Hert were constantly surrounded by people all weekend. While Hert was having problems, Julian and Ryan were on point all weekend with the tandem and angle categories. I'm hoping next year's Final Bout will be held at USAIR again in Shawano. Everyone needs to experience this event, and it's only going to get bigger.

It seems that everyone on Life Blasters has some interest in motorcycles, and it's only growing. Between Bohan and Pitts with their bikes and the obsession shared by everyone, I had to get to a show. The Ton Up mostly focused on the older bikes and Cafe Racers, and it was a perfect show. Small compared to some, it was good inspiration for the day I finally get on board the motorcycle boat.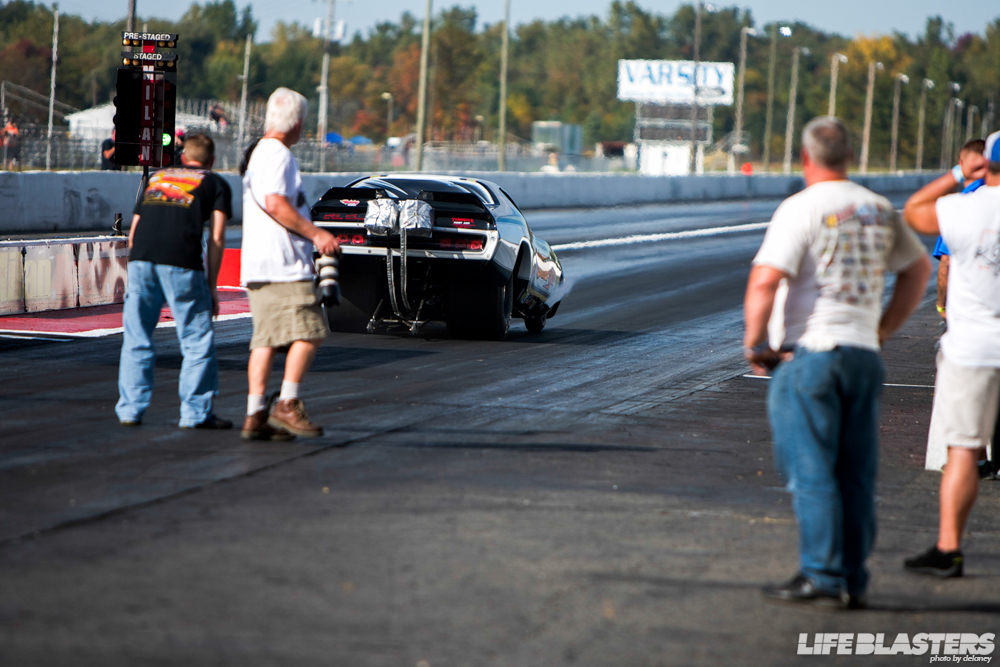 After missing all drag racing last year, we made it to two events this year. It was really no different from the other event, but I couldn't pass up the opportunity to post a Nitro Methane funny car. I'm petty sure they're the loudest cars on the planet.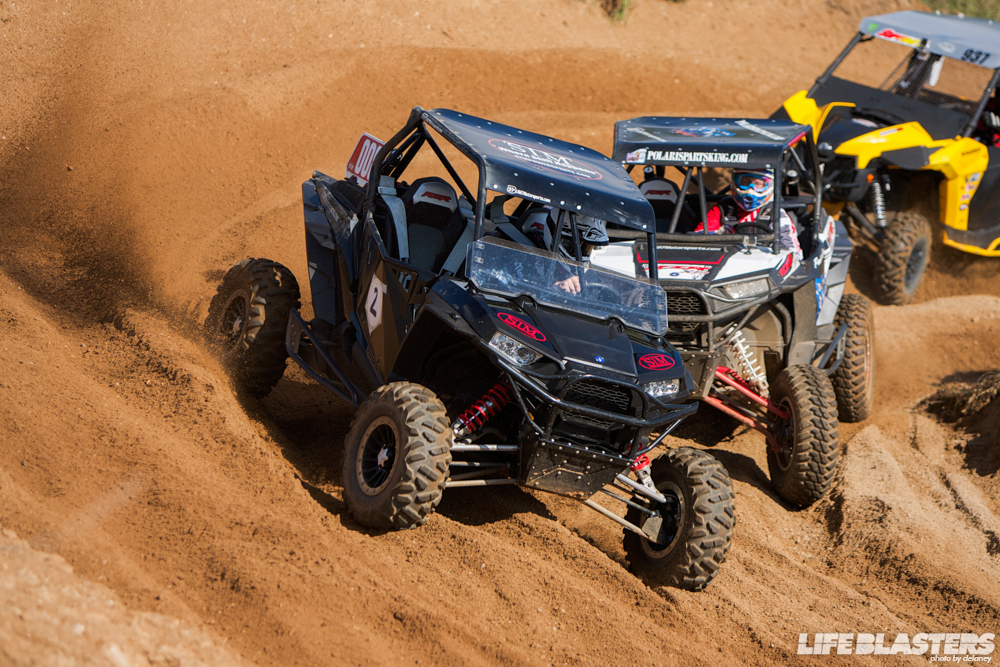 A friend I know from Rally America invited me to an event called Michigan Winterfest. With lawnmower racing, terracross racing, and snowmobile racing, it was a completely new experience. The snowmobiles were the most mind blowing things there. I'm used to snowmobiles here in Michigan, but some of the ones here were pushing over 600hp, with nitrous.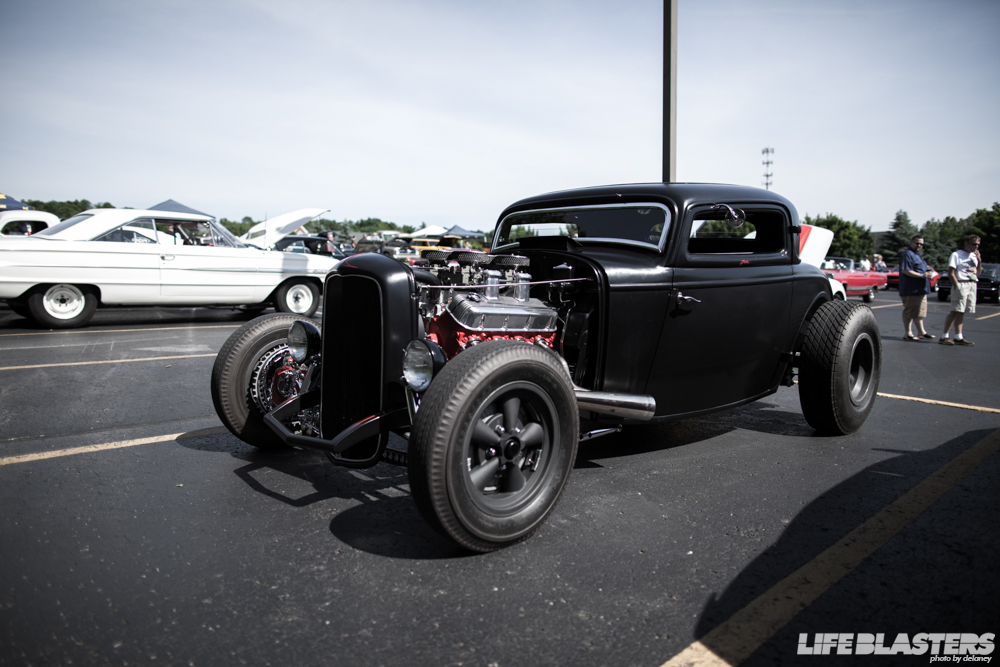 Weekend Hot Rod shows are one of the best things in the automotive world. It's a time when everyone can come together and have a good time. I originally attended this show years ago, but had unfortunately quickly forgotten about it. After seeing a photo online of a Porsche 918 showing up, I started attending every week for the rest of the year. Although the 918 never came back, the show ended up being the perfect way to end a week, and it couldn't be more American.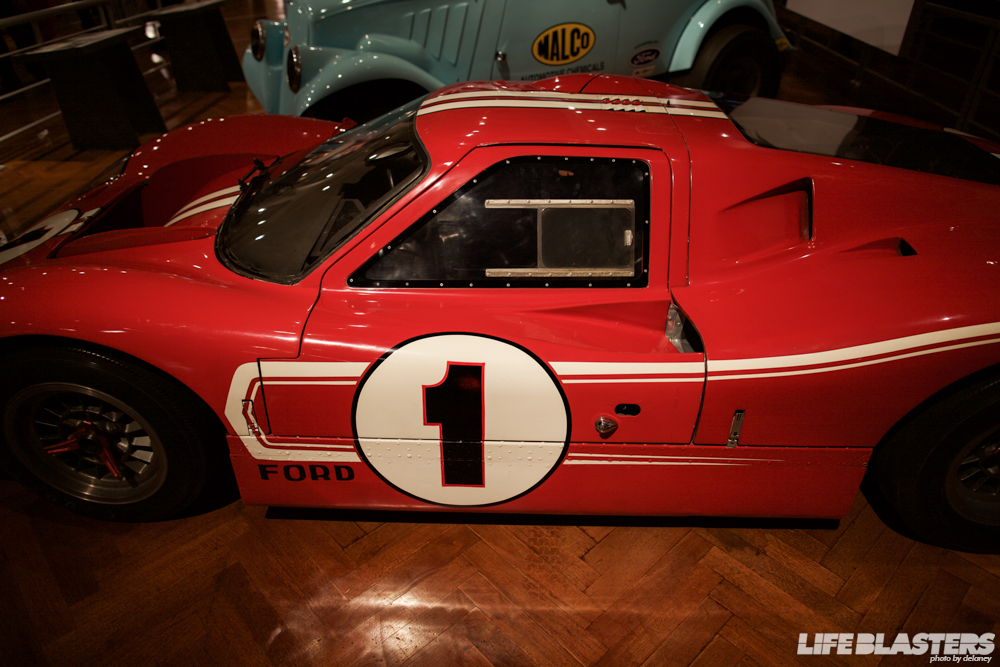 One thing about Detroit that surprises almost everyone is the fact that none of the Big 3 have actual museums. GM kind of has one, but it's private. Chrysler had a public one, but due to low numbers it was sold and is now private as well. Everyone knows of The Henry Ford, but it's more of a history museum than a car museum. There are famous Fords in the museum, like this Le Man winning GT40 and Trevor Bayne's Daytona 500 winning car. But there are also cars from Chevy, Toyota, Volkswagen, Rolls Royce. The original Model T manufacturing line? Just another semi-abandoned building in Detroit used for storage.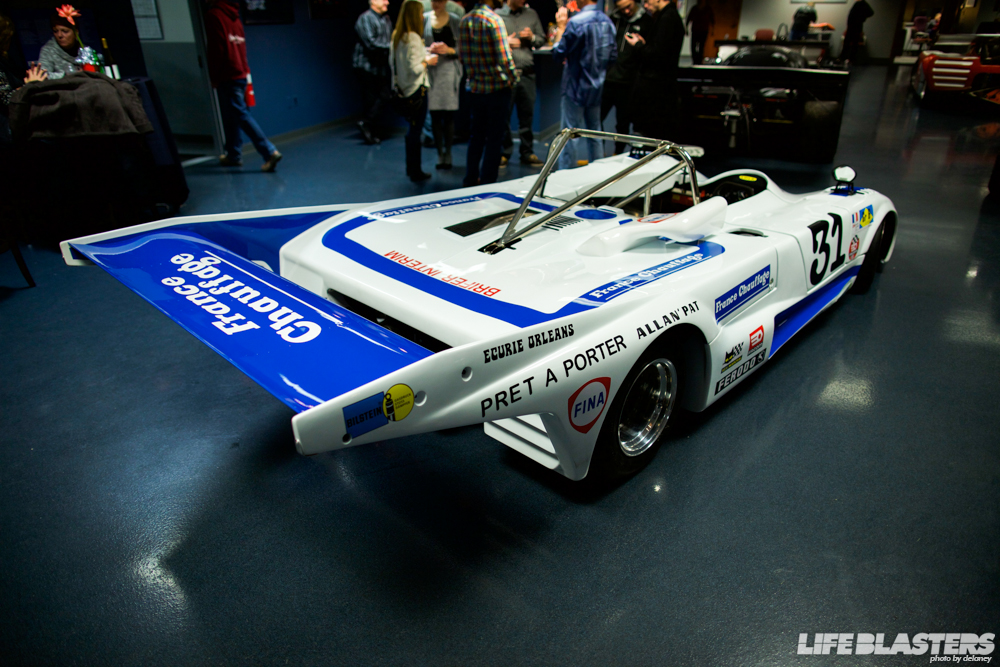 If there was ever a place in Michigan that intrigued me, it was RM Motorsports. I'd only seen their website and a quick glimpse in the garage when we used their driveway to turn around years ago. I knew they had an amazing collection of vintage cars, and an even bigger list of cars coming in and out for restoration and repair.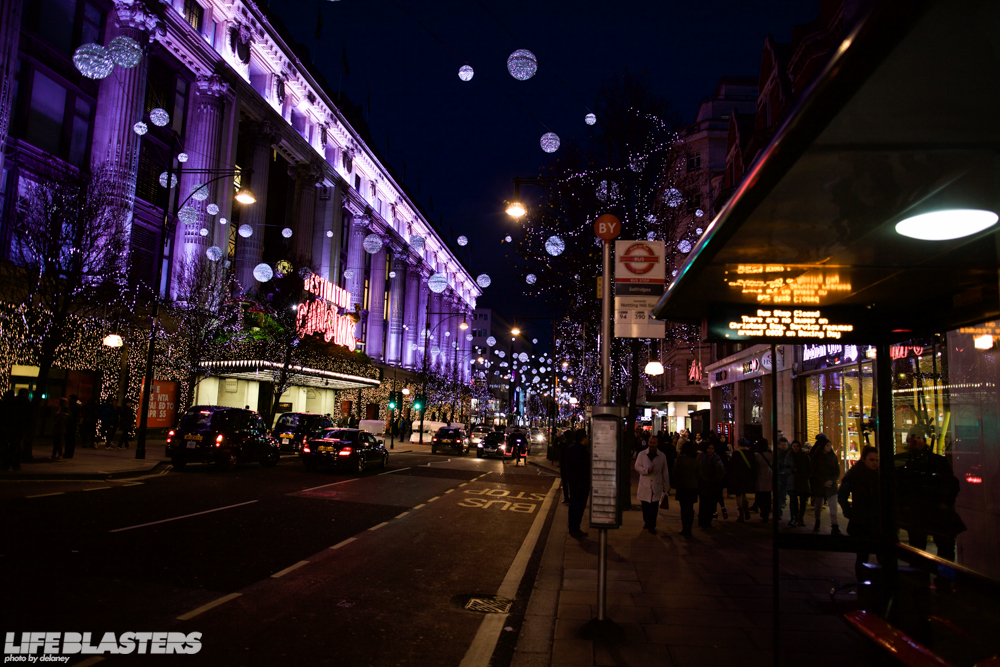 While the rest of the year was pretty tame, my family decided to spend Christmas and New Year's in Great Britain. We love England, and getting to experience a holiday in another country is really something special. More on that coming.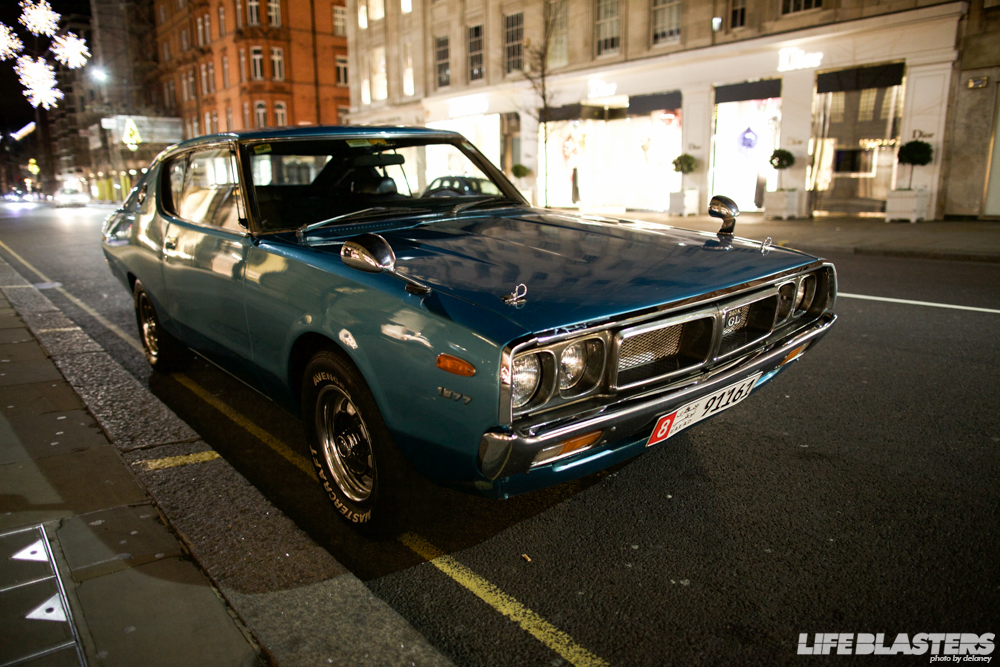 With me being me, I cannot go on a trip without constantly looking for cars. Usually London is filled with the super exotic and over the top, but during December it's relatively calm.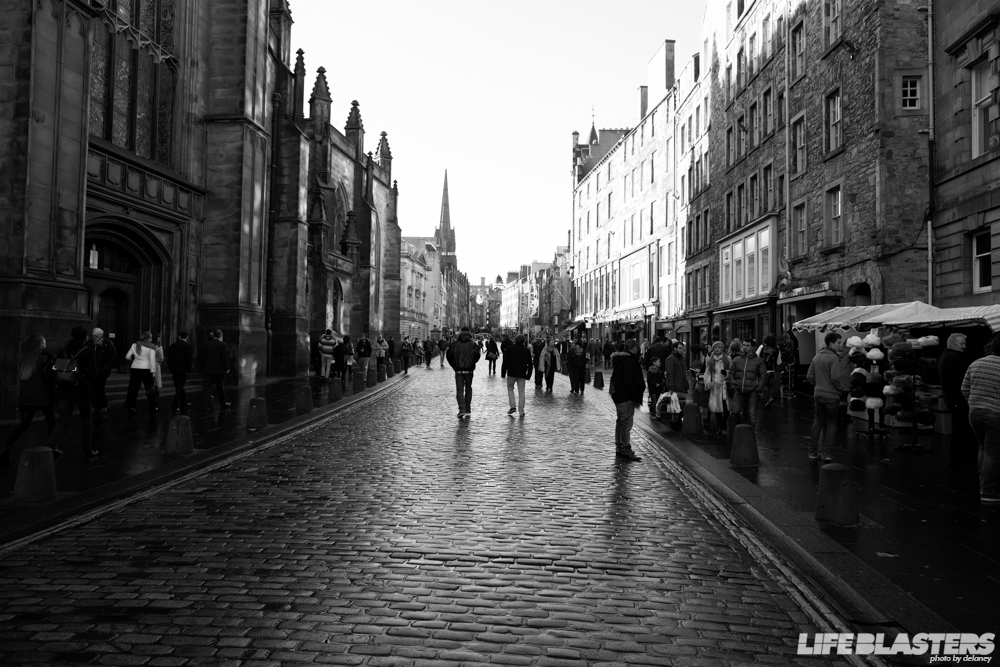 With Christmas in London done, it was up to Newcastle for a football match (go Magpies) then up to Edinburgh for New Year's.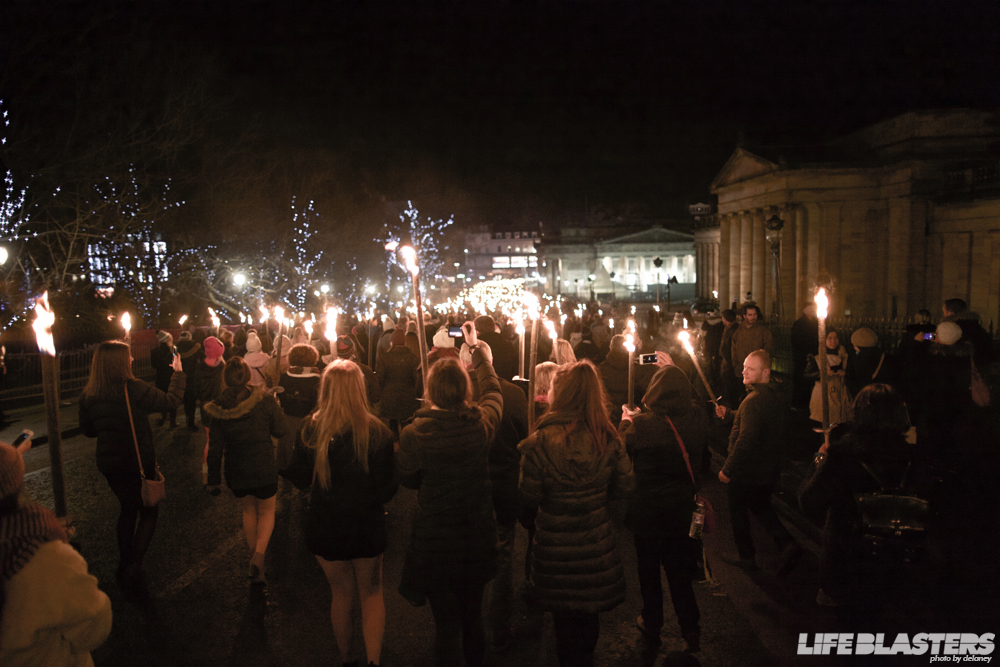 One of of the coolest things I've ever seen, aside from the Mudsummer Classic, was the torch walk. The night before New Year's Eve thousands of people walk down the main streets with torches. The sight of 8,000 torches flowing down the street like a river of fire is the coolest way to celebrate the new year.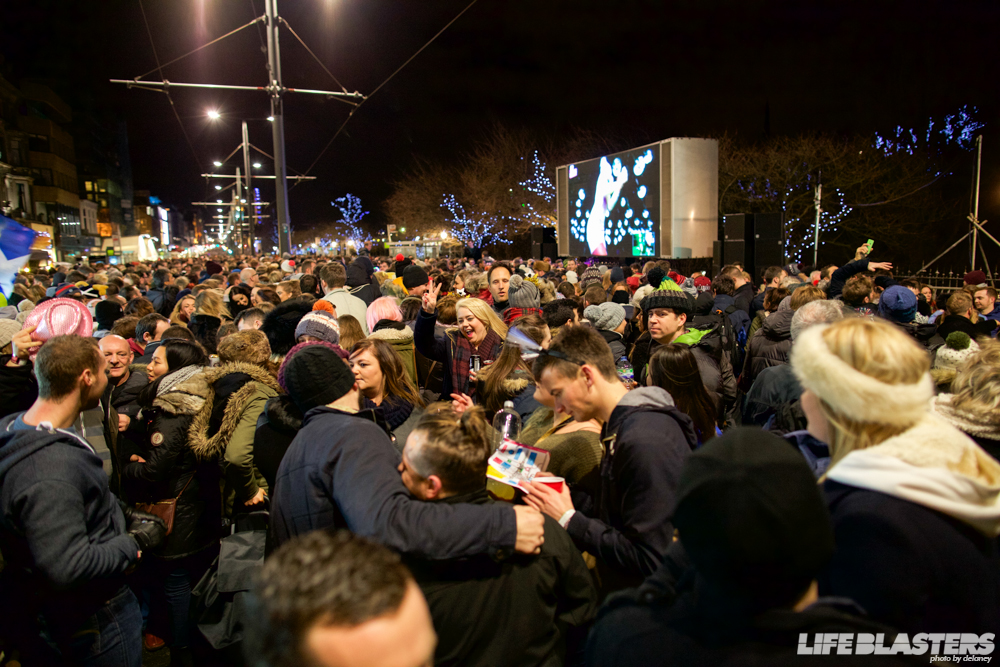 Then it was time for the main event. New Year's Eve is just a massive street party with bands, fireworks, food and a lot of drinking. While I'm not much of a partier, really not one at all, the atmosphere was just through the roof.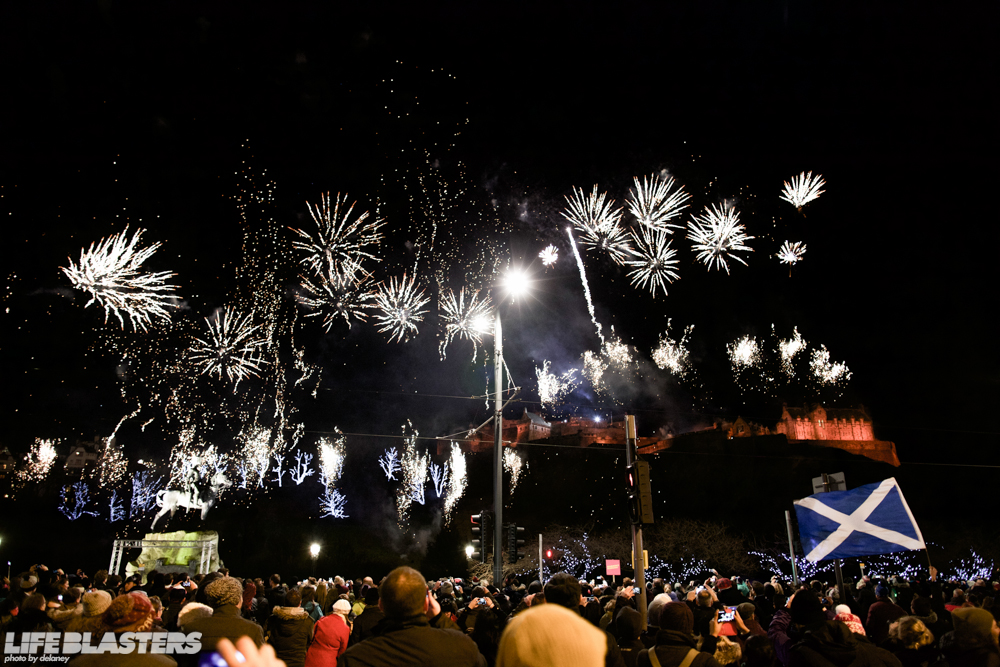 Bringing in the New Year in Scotland was a perfect way to end the year. I can't think of a cooler or better place to to be. It was a perfect way to end an awesome year. I can't wait to see what happens or where next year takes me.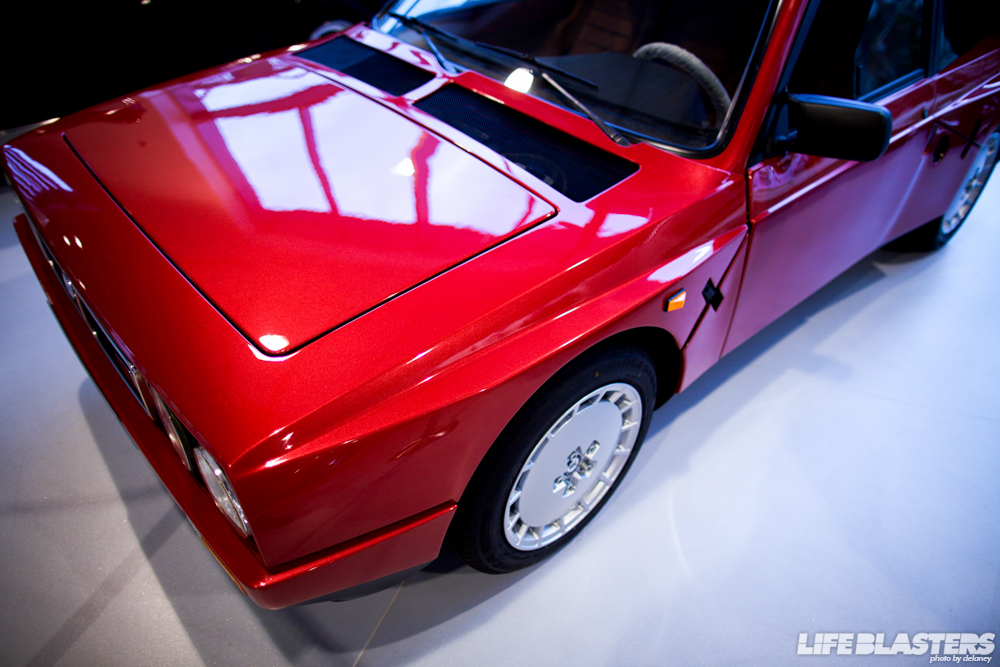 Oh yea, I saw a Lancia Delta S4 too.
Delaney
Email: delaney@lifebalsters.com
Instagram: @lifeblasters, @ericdelaney