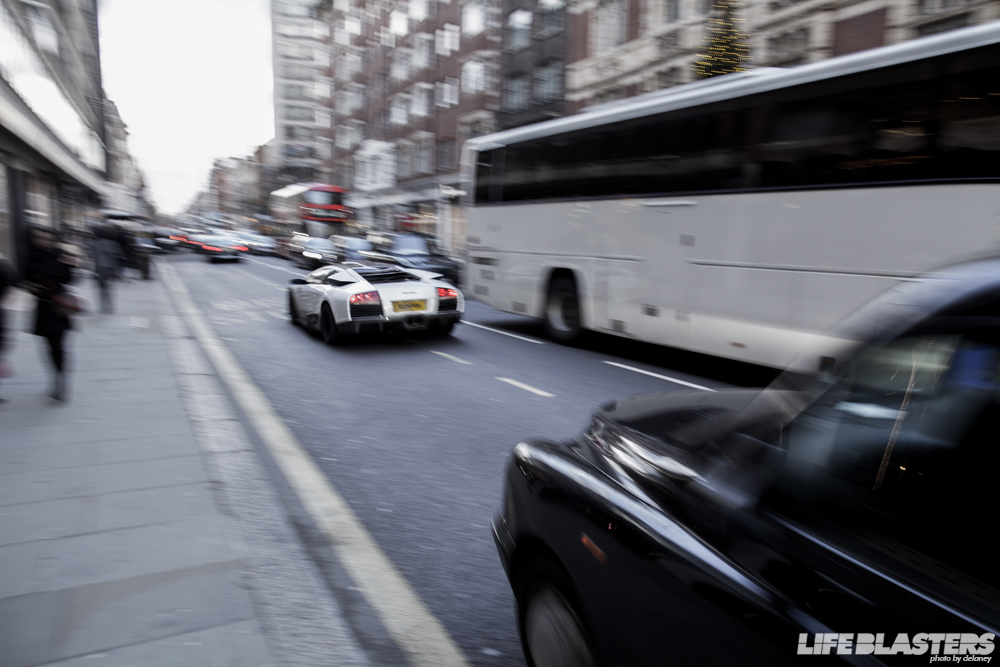 New York; most people love New York, the sights & sounds, the people. It's one of those cities that to some people never gets old. I've been there once, and if everything goes according to plan, it'll stay that way. There's another city to me that is the best. And that is London. I've been there seven times now, and I always leave wanting more. This story won't be all about cars, but I had to use this. It was the first photo I took right after getting out of the Underground.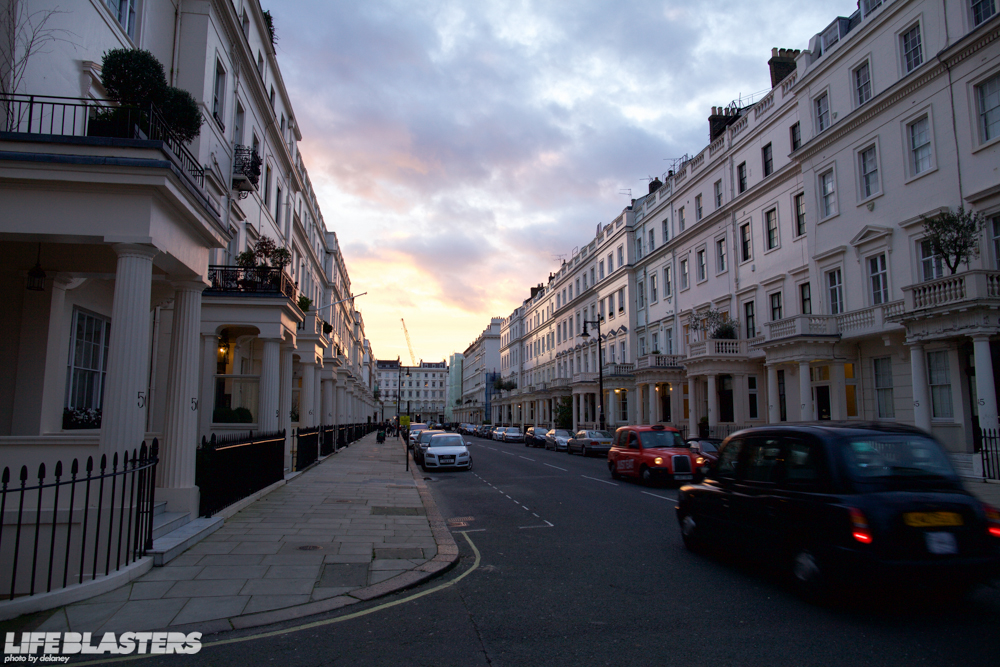 For people who know London, we stayed in the Belgravia during our time there. The only reason we stayed there is so I can find cars, really. It's close to Harrods, all the fancy hotels, it's almost impossible not to find something good. Unless it's Christmas time, then there's almost nothing to see, but oh well.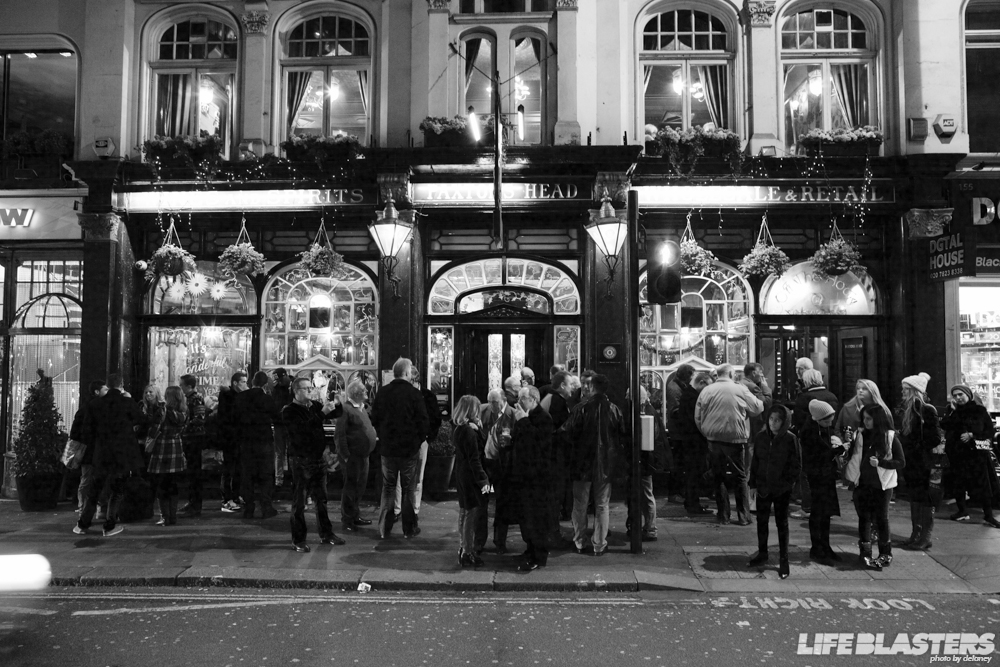 When I'm in London, I usually like to take a couple hours out of the day and just wander around. I find it's the best way to see new things and find stuff off the main path. While we were there, the sun started setting around 3:30, and it was pitch black by about 4:15. Being the week before Christmas, people were out shopping and meeting friends and family at pubs and restaurants.

There's one thing that I've always wanted to experience in London, and that was seeing a Veyron. I don't know why really, but during the summer it seems there's an abundance of Veyrons around. While this wasn't really a street spot, it works for me. And if you've ever wondered, Bugatti has their own store. Want a Bugatti purse? They have those.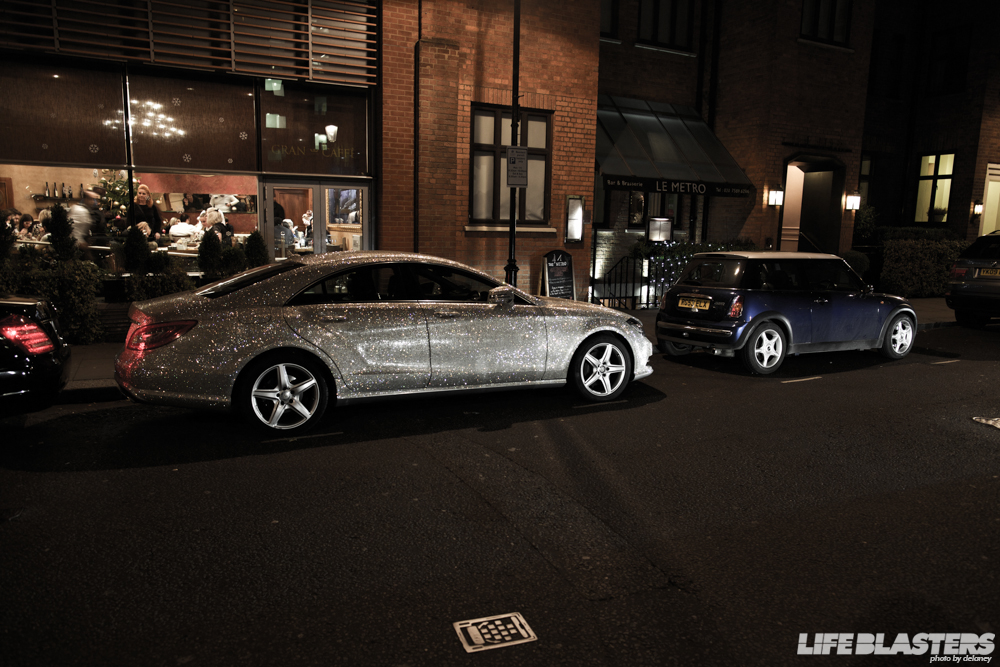 I said this wasn't going to be all cars, but with me that's tough. After the Bugatti store, I headed down by Harrods, the most overpriced store in the world. This crystal-encrused Mercedes was just casually parked down the street stopping everyone in their tracks. London has a diverse car scene, with the ultra exotics in one corner, and the "over the top, please stop what you're doing" in the other corner. Why cover a Mercedes in over a million Swarovski crystals? Because Russia.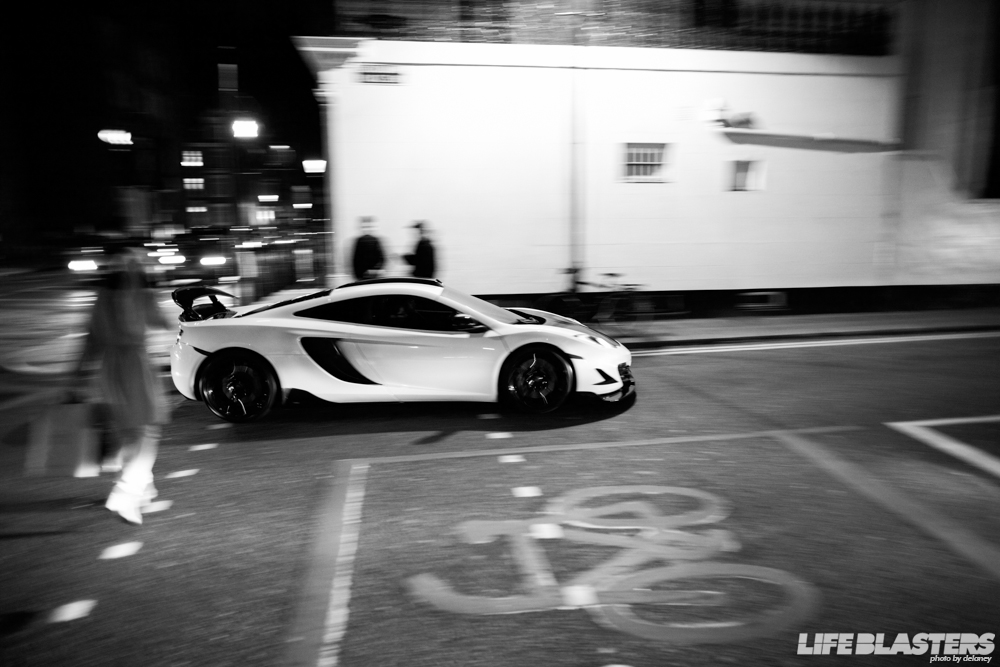 On the other side of Harrods was this McLaren MP4-12C with the Velocita Wind body kit by DMC. During the summer time this would be considered mundane, but with most of the usual cars either back in the Middle East or tucked away for the winter, this was almost as exotic as I was going to get. But I was there for Christmas with family, not for the hunt of exotic cars.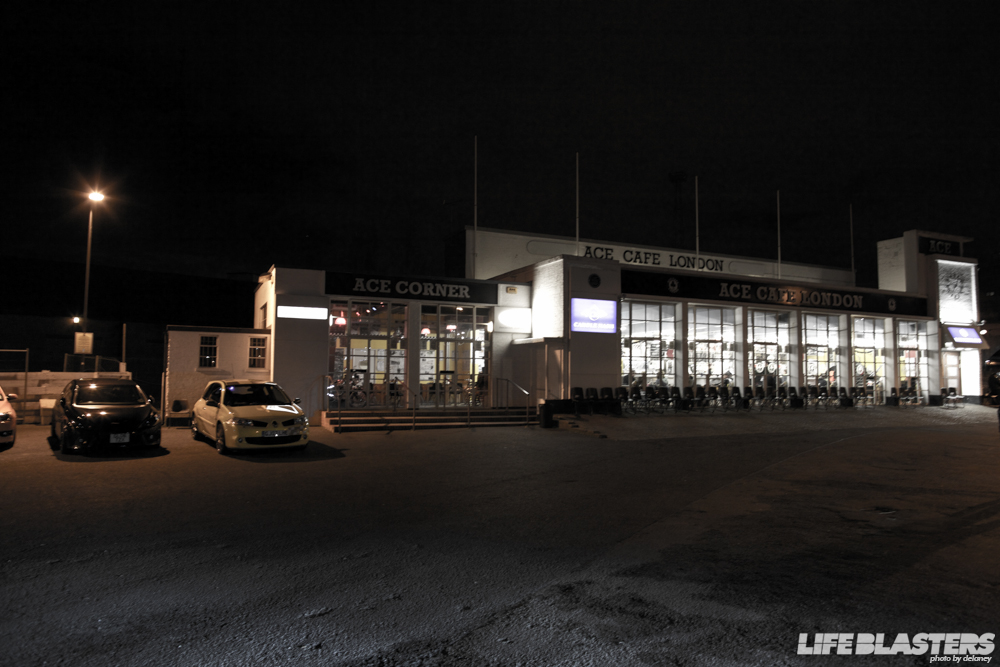 After my little excursion around town, my dad and I got on the Tube and headed to to Ace Cafe, a must see for anyone going to London. Their website said they'd be having a car show, so how could we not go? We planned on going to Ace anyway just to visit again, but a car show never hurts.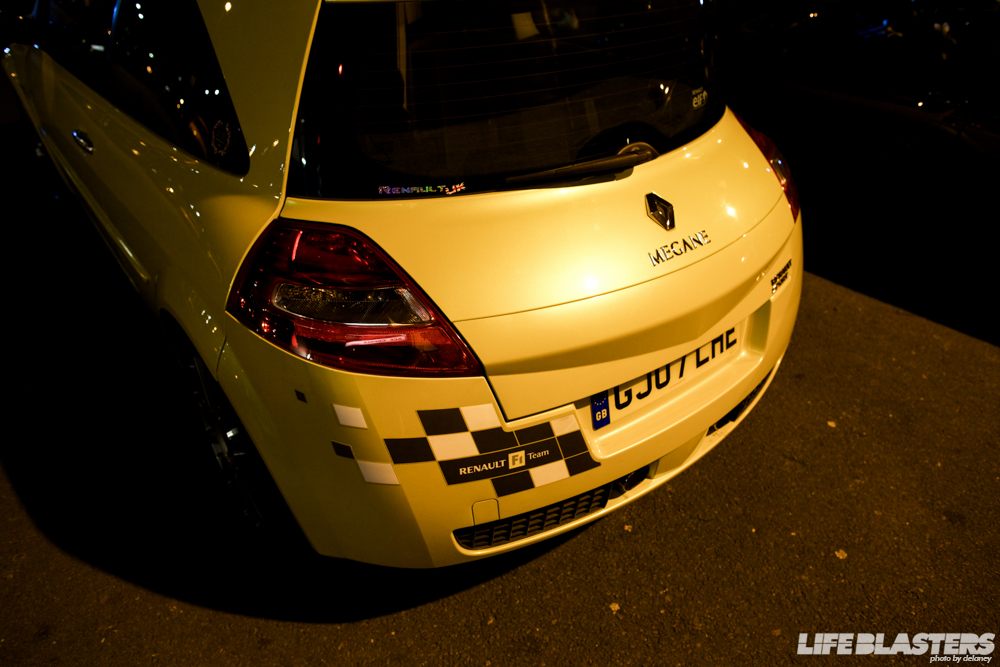 As it turned out, the show was a bit of a let down. It was mostly sport compacts with questionable wheels, body kits and other unexciting bits. But the show was for charity, so I was happy to see they came out for a good cause.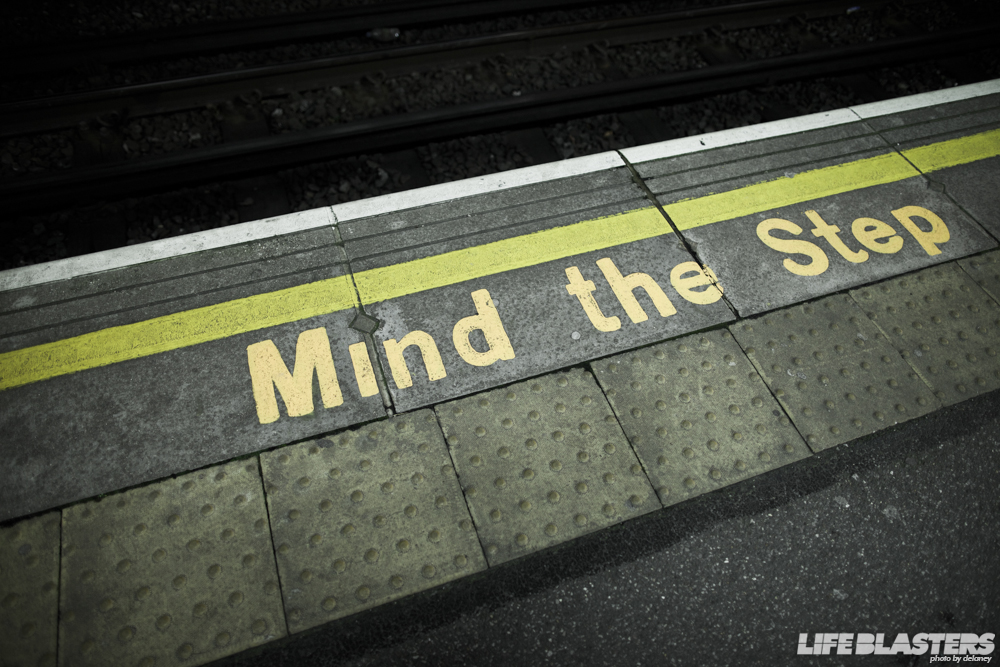 After about an hour, we decided to call it quits and head home. Mind you this was all in one day; we were closing in on 40 hours of being awake and had 13 more days to go.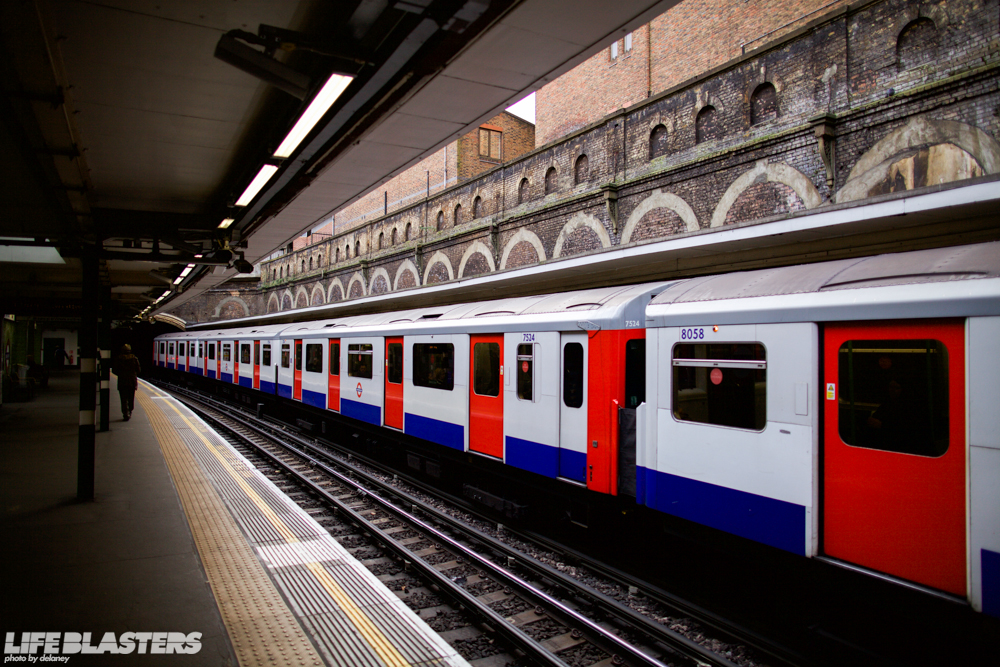 The Underground, better known as the Tube, is by far the best way to see everything and anything in London. The Tube has been around since the late 1800s, making it almost a passage through time when you're walking to the train. Stations were also used as bomb shelters during WW2 adding to the history and stories that the Tube holds.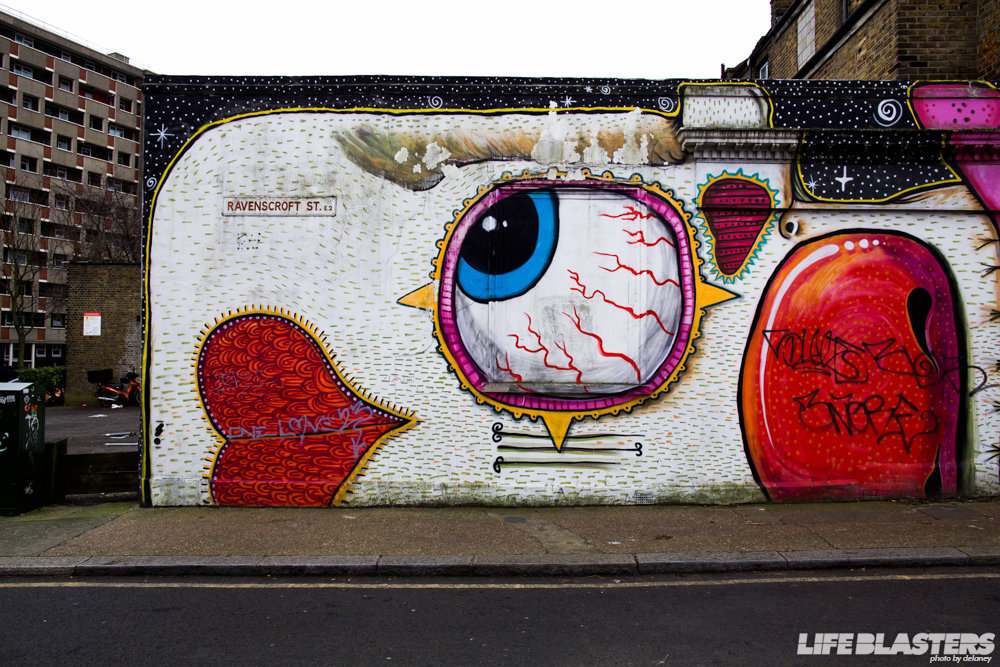 We headed over to Shoreditch for the Columbia Road flower market, but the area is also known for its graffiti. Almost every building in reach had something painted on it. It' not just any graffiti though, some of this stuff was beyond believable.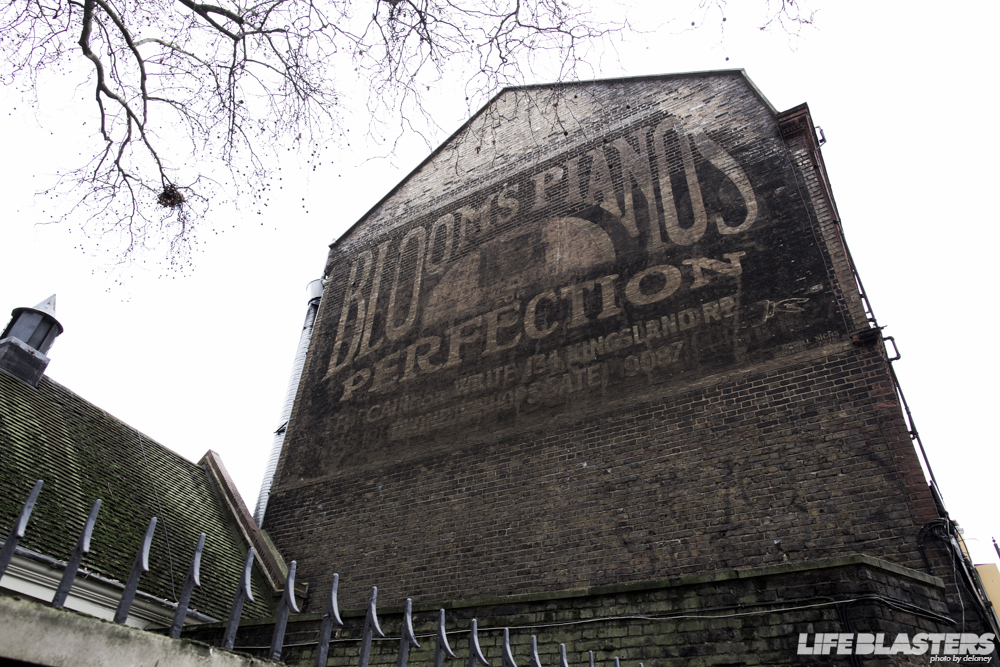 This Bloom's Pianos ad was slightly hidden behind a tree, but it was a pretty cool sight up there all worn out. I just wish I could find some info on it from what era it was from.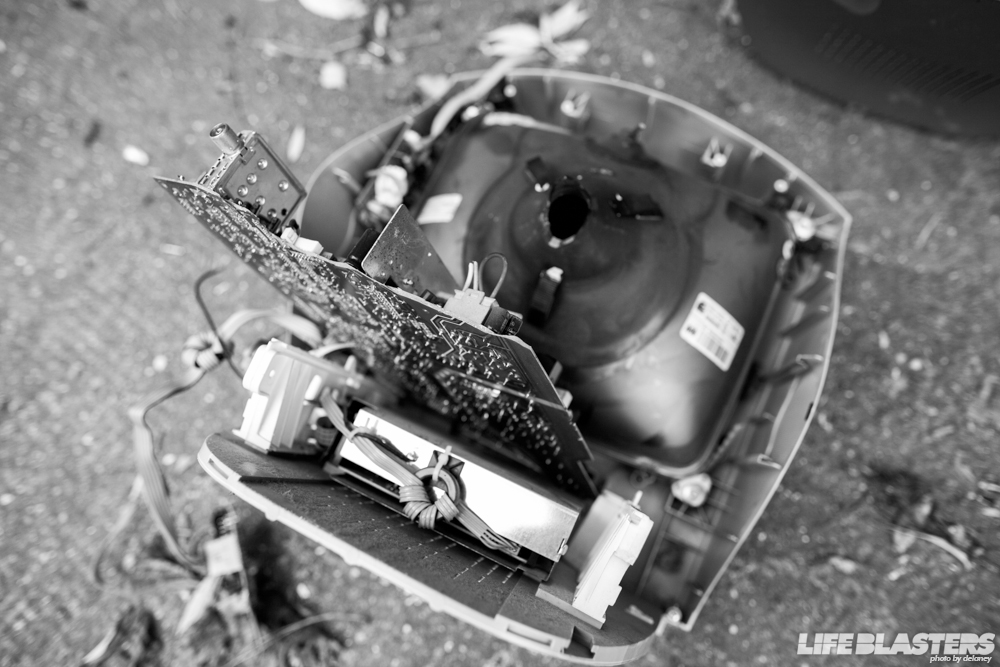 Actually this walk of Shoreditch was pretty interesting. There was this casual computer screen in the middle of the sidewalk. Then right down the road was a random hand car wash with a Rolls Royce coming through. It's an interesting city.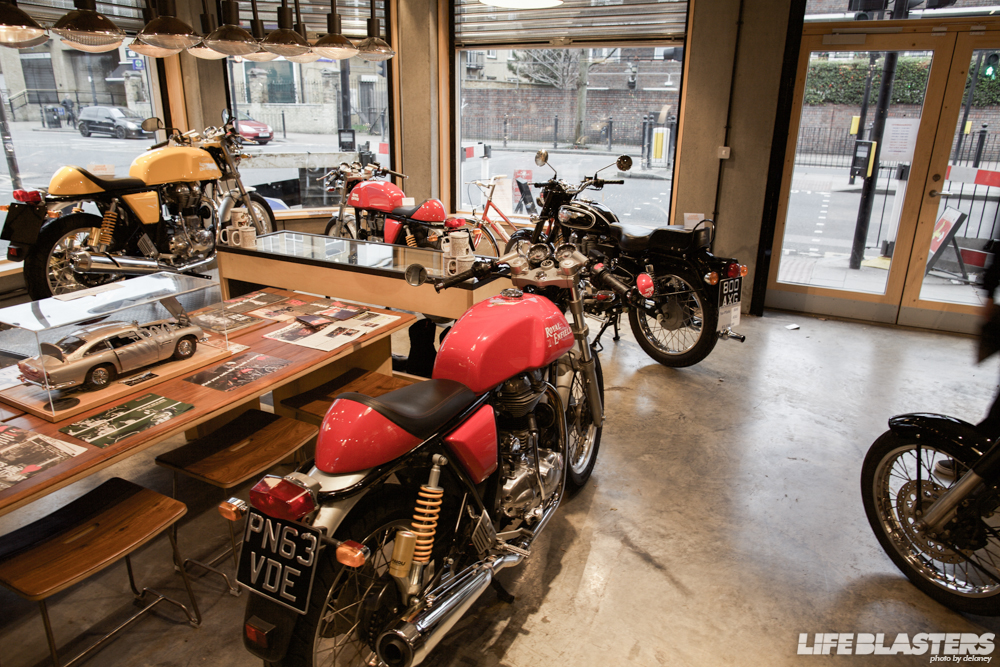 And then we ran across this Royal Enfield dealership. It was part of another more normal motorcycle dealership, but the salesman insisted he'll unlock the Royal Enfield showroom and show us around.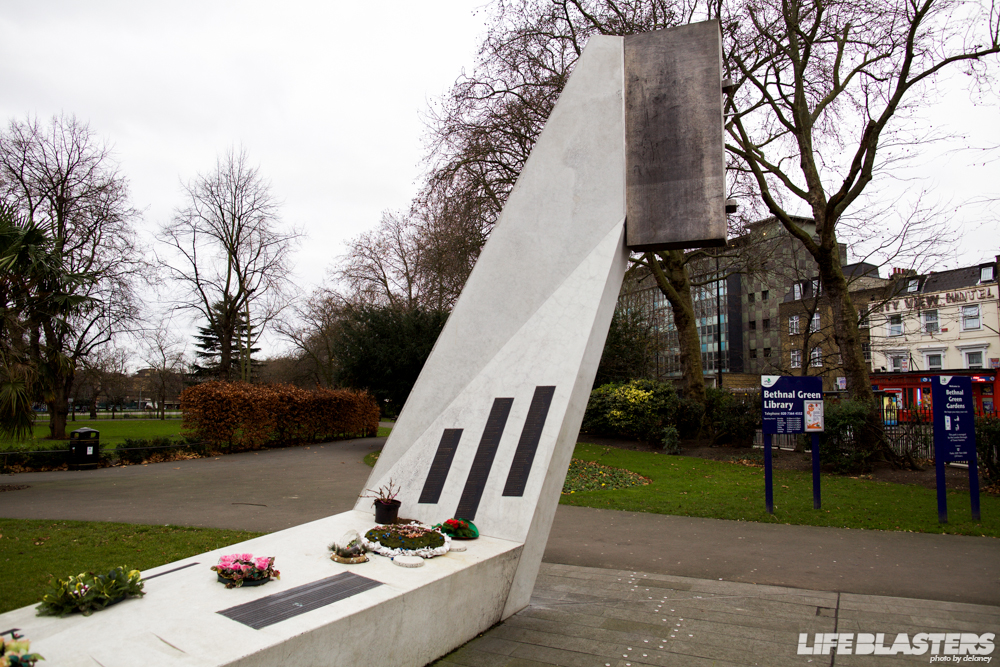 I asked Bohan what he'd like to see from London and one of the things was damage from WW2. While we had a good list of damage sites, plans never go according to plan and we never really got to any of them. But this monument was to remember the Bethnal Green Tube disaster of 1943. On March 3rd at 8:17pm the air raid warning siren went off, causing hundreds of people to rush to the station. Due the darkness a woman and child fell over causing a chain reaction. 173 people were crushed and asphyxiated, making it the largest loss of civilian life in Britain during WW2.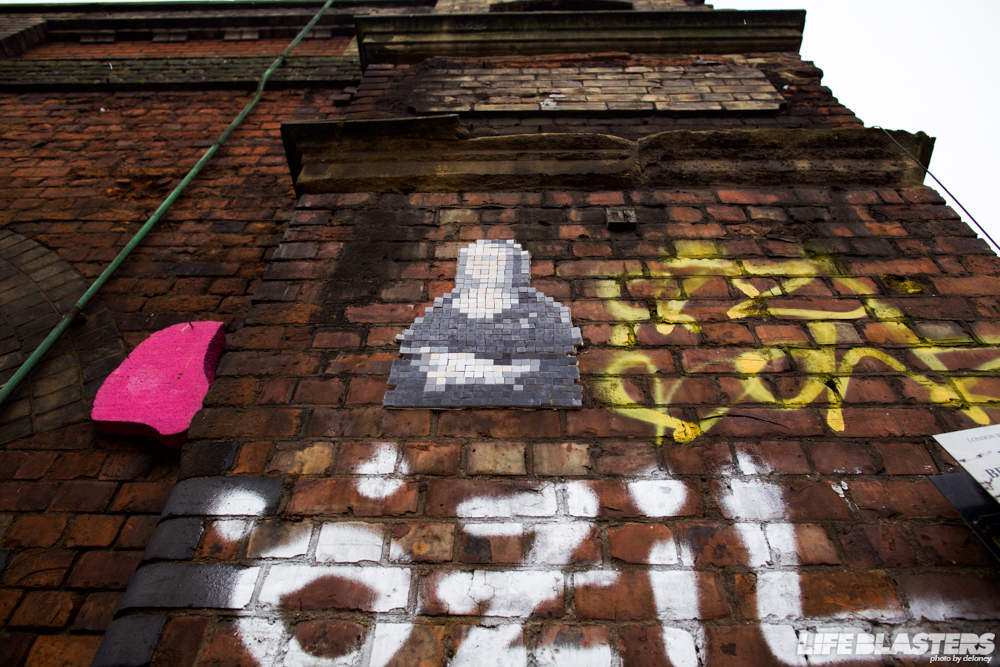 Still in the area of the street art, this pixilated Mona Lisa was pretty cool.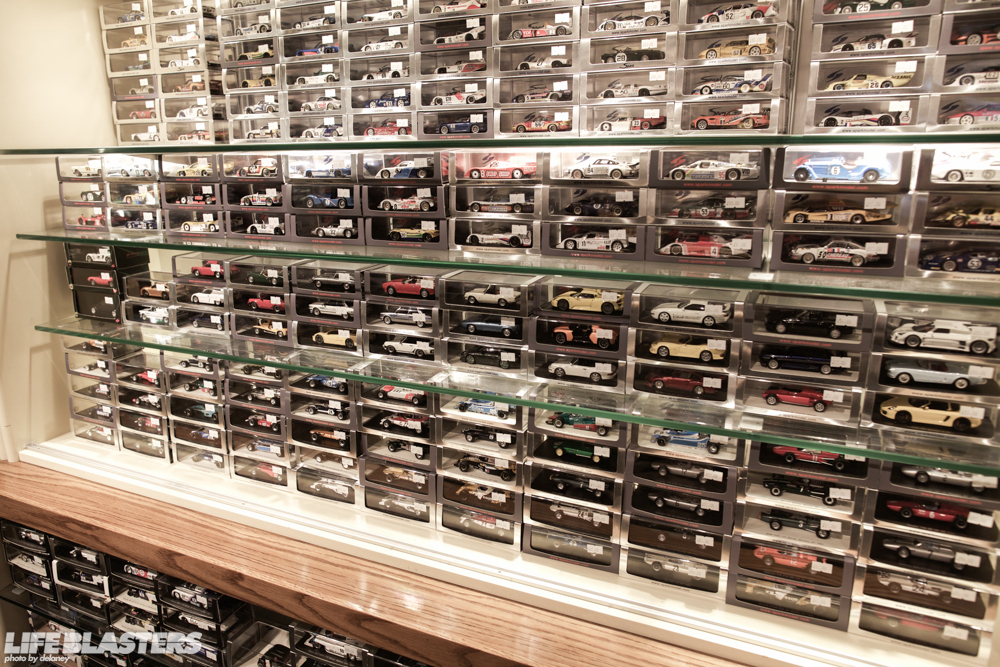 Ah, the best store in all of London. Between my dad and myself, we've filled an entire room with racing cars and race related things. St. Martins Models is the last place we needed to visit on our trip, since we can't pass on buying racing cars.

Just about anything race car you can think of is there in 1:43 scale, with some 1:18 too. It was almost overwhelming with the choices of cars to get, but the difficult job had to be done.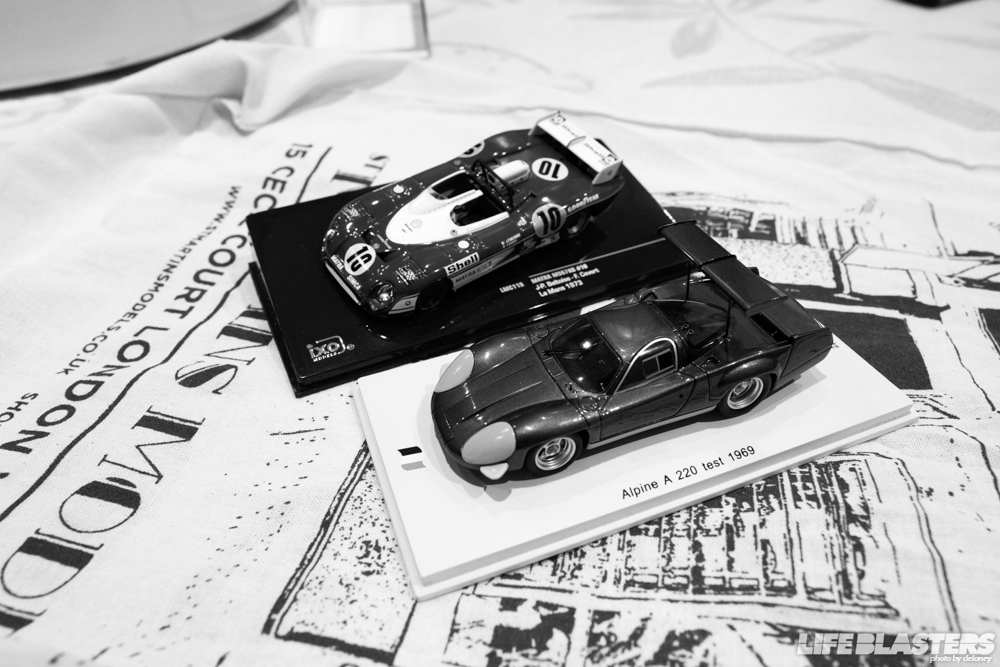 I actually had my mind made up pretty quick, even though we spent over an hour looking around. I've recently grown very fond of French cars. The Matra MS670, in the back, is one of my favorite cars. Look it up on YouTube; its V12 is glorious. And once I saw the Alpine with a roof mounted wing, I knew I had to have it.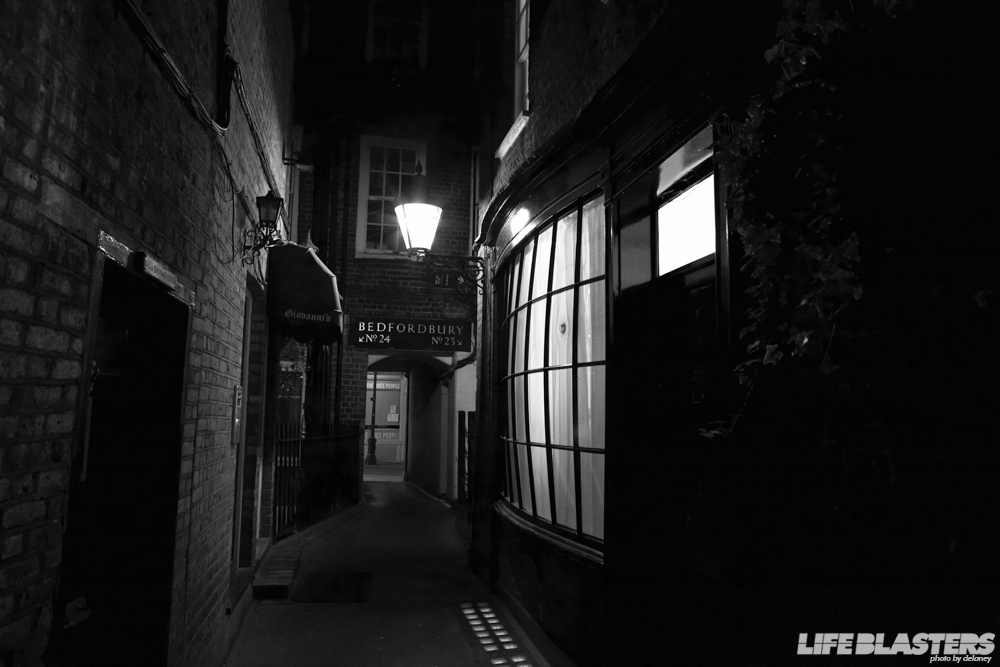 The coolest thing about London is the history. You can go from modern  office buildings that are hundreds of millions of dollars, to an alley that makes you feel like you're in the 1400s.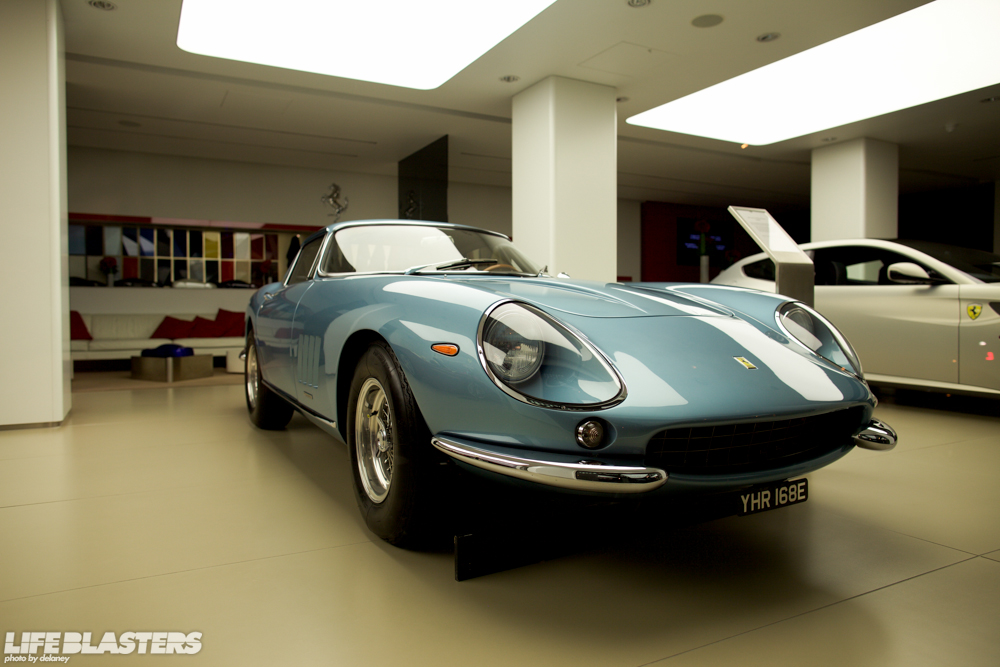 Last time I was in London I came across an HR Owen Ferrari dealership with Nick Mason's Ferrari 512. This year though it was just this 275GTB.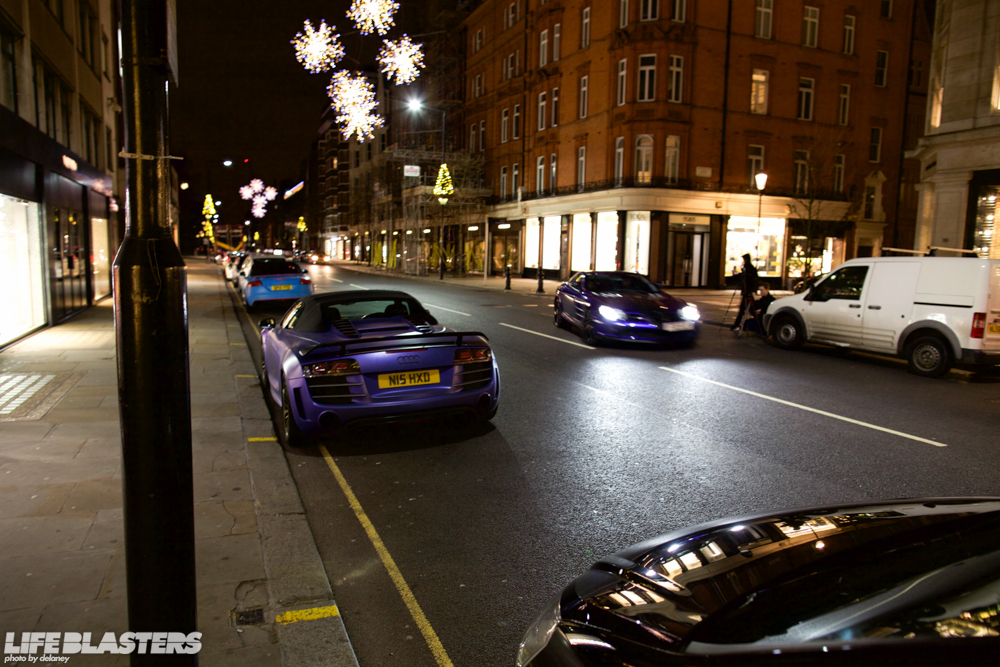 Walking back to my flat, on Sloane St, the best street for car spotting in London, this matte purple R8 Gt was a nice surprise. Then the chrome purple SLR came around the corner and powered off. Just a normal night in London.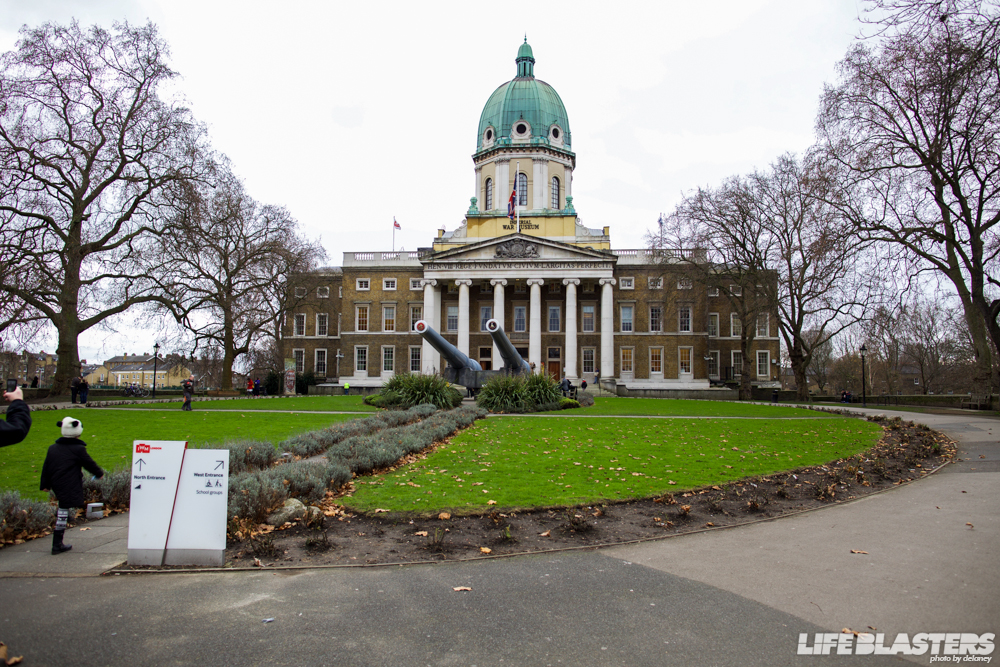 The following day it was time for one of the coolest museums in London, the Imperial War Museum. One thing awesome about England is most of the museums are free.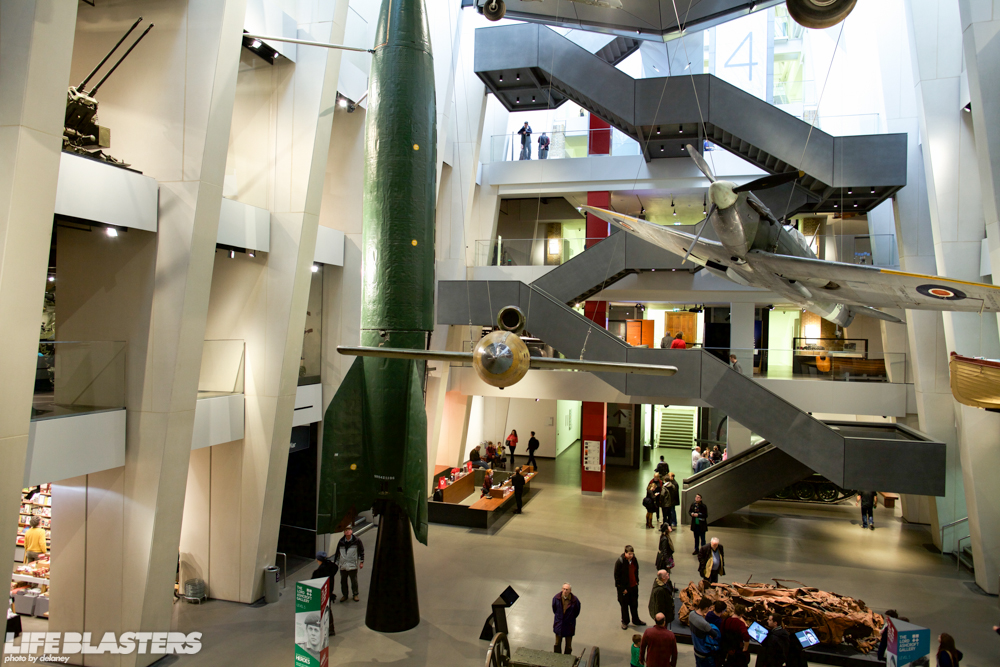 It was kind of odd walking into a war museum in London and seeing V1 and V2 bombs right in the middle.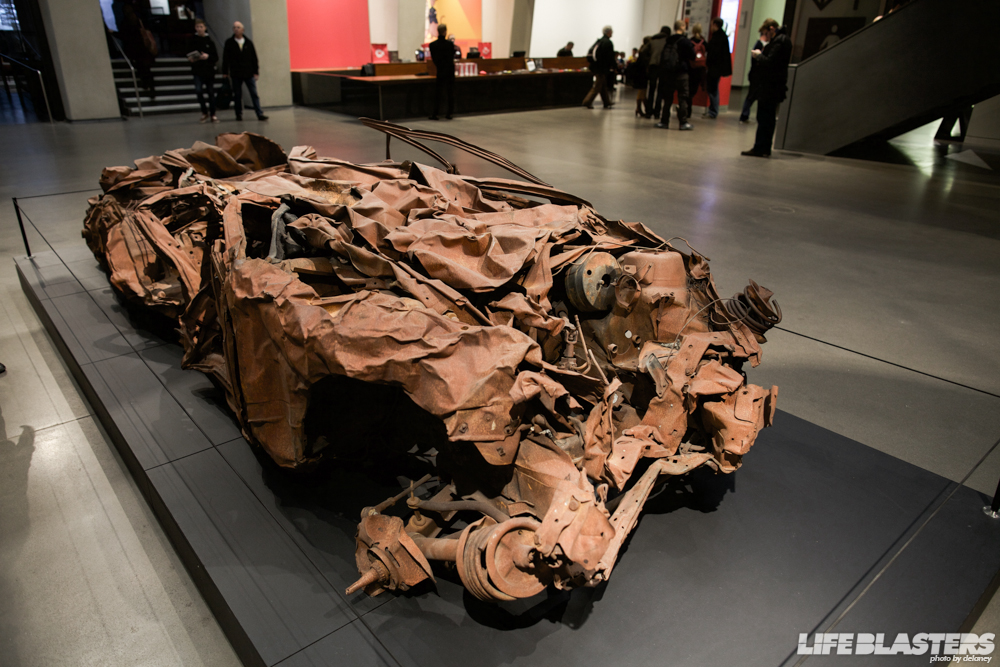 Out of everything this was one of the most breathtaking. It was a car that was near a suicide bomb in Baghdad in 2007. We've all seen the videos and photos from car bombings, but seeing one up close and in person is something completely different.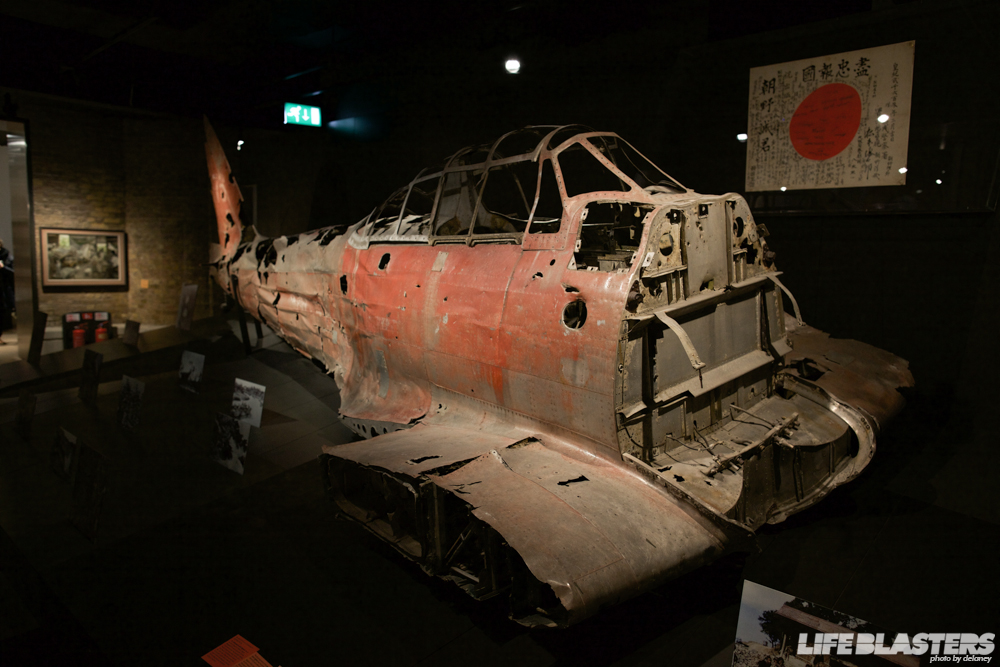 Upstairs had a Mitsubishi Zero that was shot down in the Pacific Theater.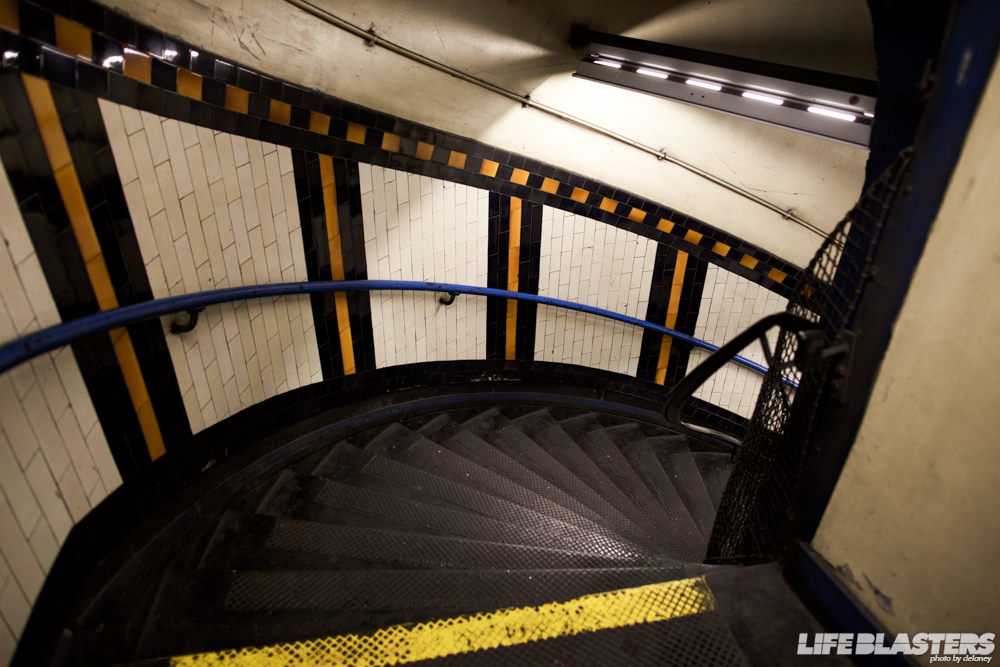 Tube stations have elevators and escalators now, but my dad and I couldn't pass up taking the spiral stair case down to the platform.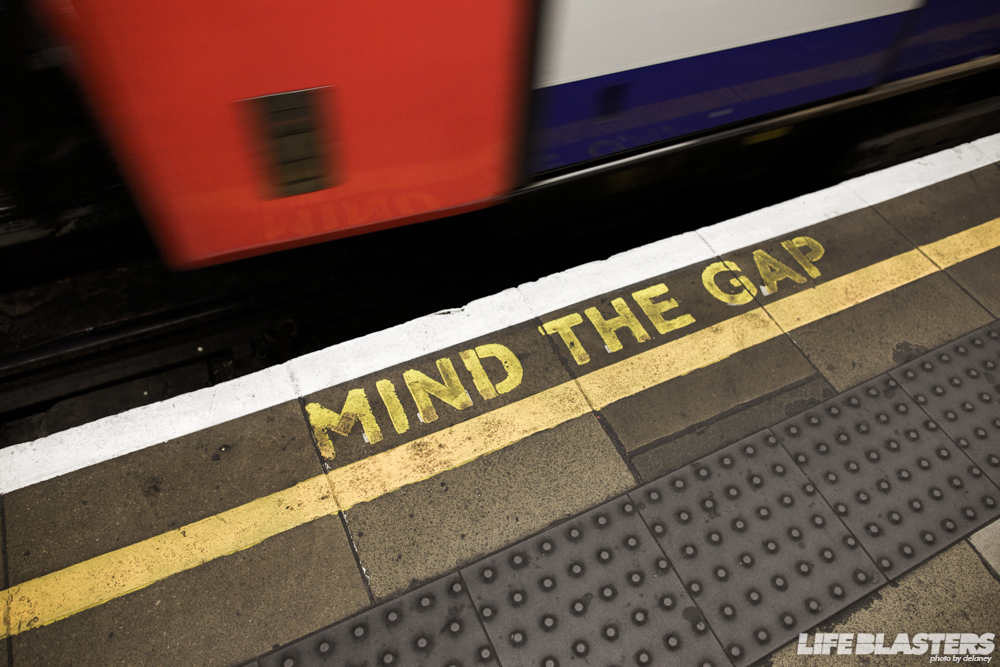 Right after "Keep Calm and Carry On," this is probably the the most famous saying or phrase out of England. And it's not there just because it's famous, some of the trains and platforms have a gap that could swallow a human.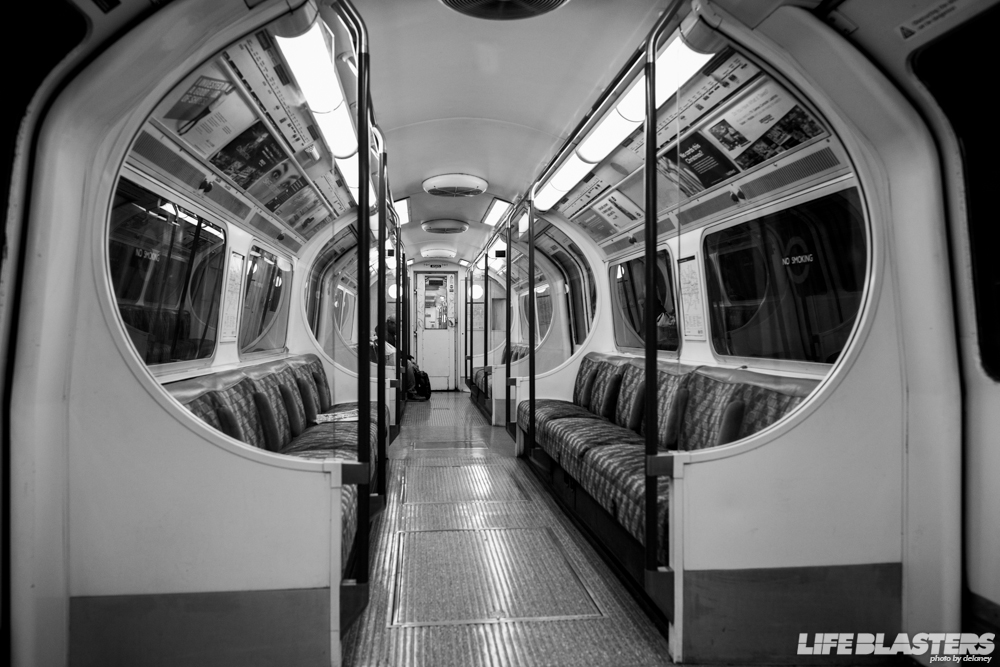 This is probably the most common view for a Londoner, or anyone visiting London.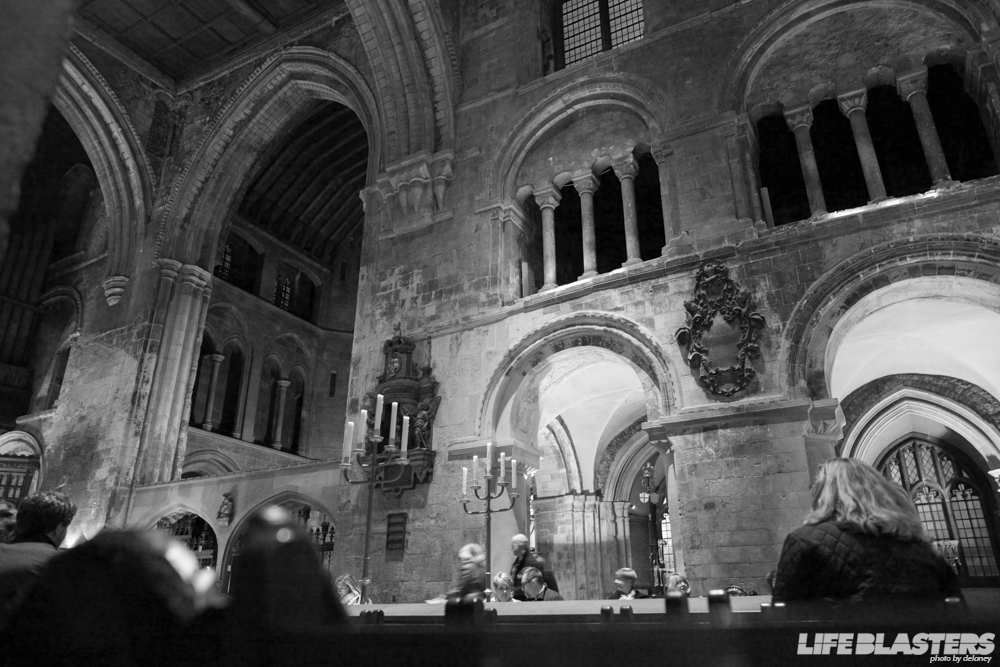 We went to the Ceremony of Carols at St. Bartholomew The Great in the City of London. It doesn't sound that interesting right away, but the cool part is, this church has history that traces back to 1143. I mean, can you just imagine the people that have walked in and out of here over the almost 900 year history? Just that alone amazes me.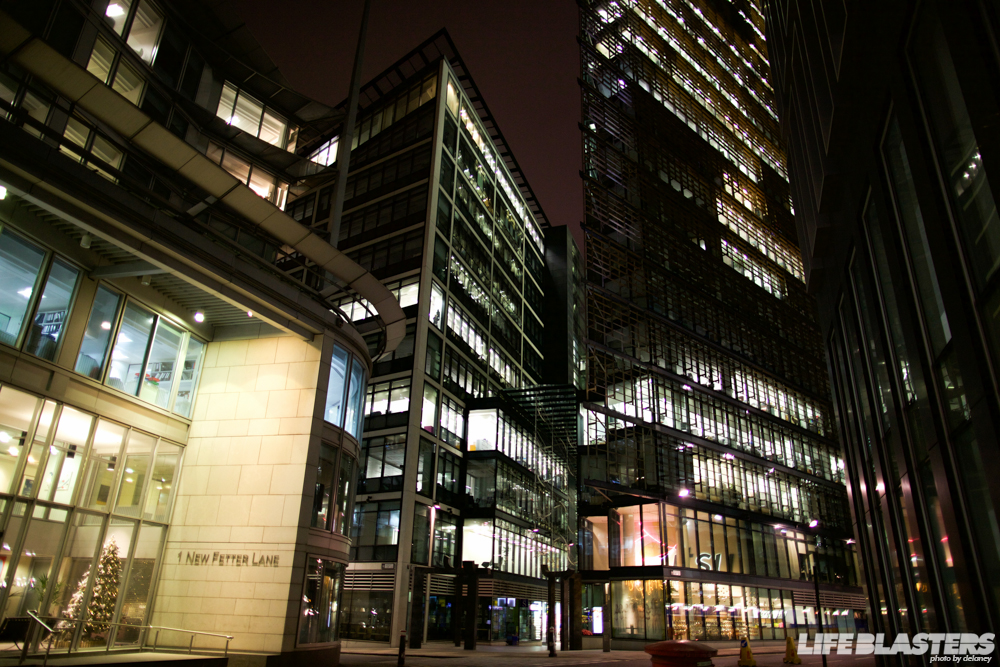 Then right down the street were these ultra modern glass office buildings.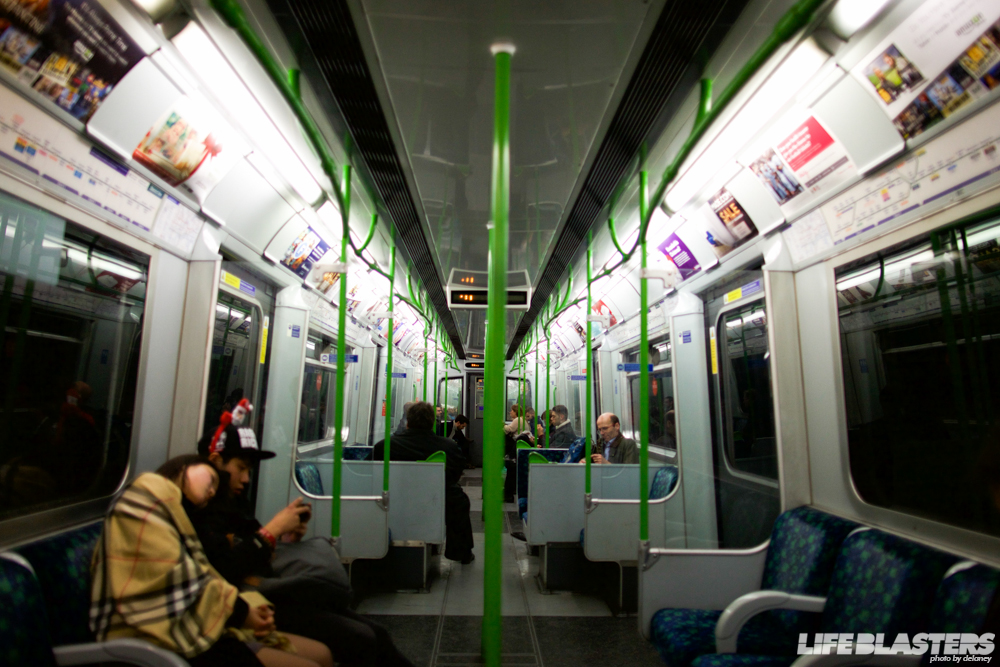 Another trip on the Tube and some rest for the next day.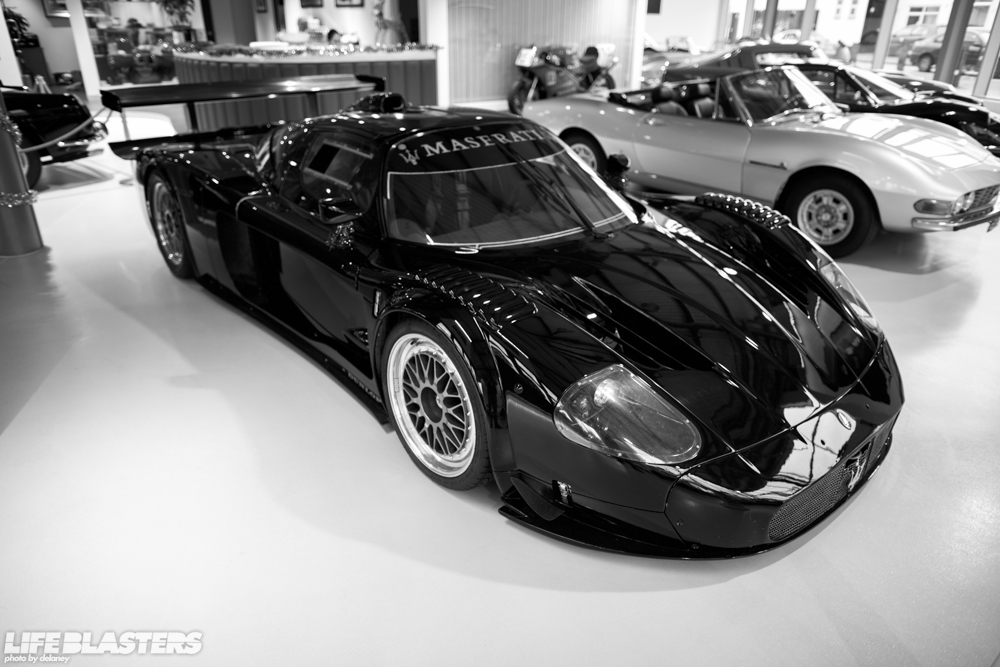 And it was an awesome day. We went Southwest of London to Joe Macari Performance Cars. It was a dealership, but leaned more towards a museum with the cars they had. An F40, two Daytonas, this MC12 Versione Course, Pagani Huayra and tons of other amazing cars.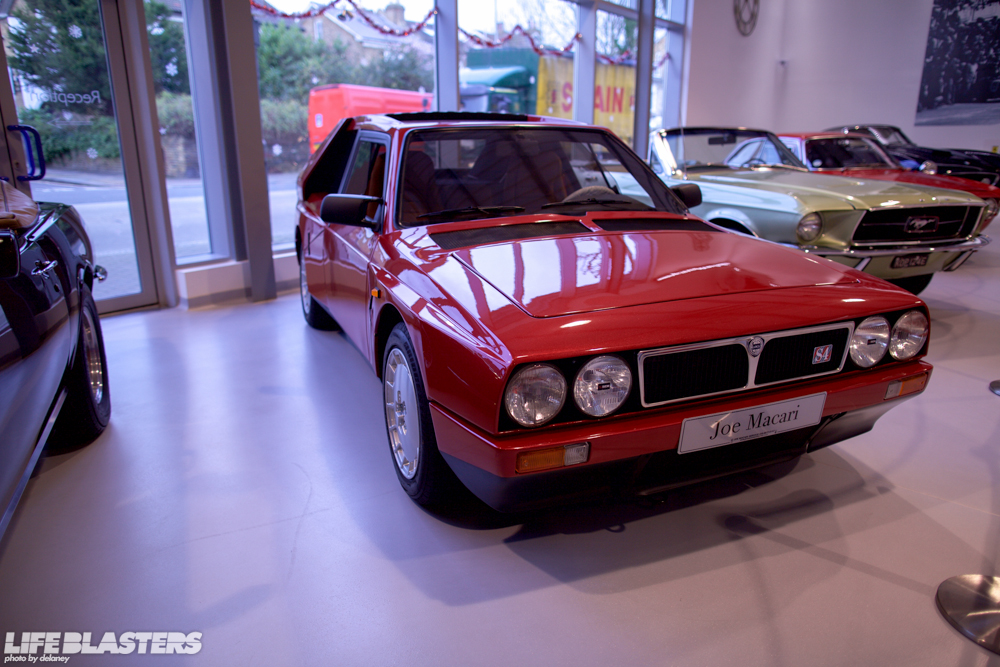 But this was the best to me. I'm sure some people look at this and think, "oh, cool hatchback." What this is, is a Lancia Delta S4 Stradale. The street version of the Lancia Delta S4, possibly the craziest rally car ever built. You can count the number of rally spec S4s with one hand, and 45 Stradale versions available.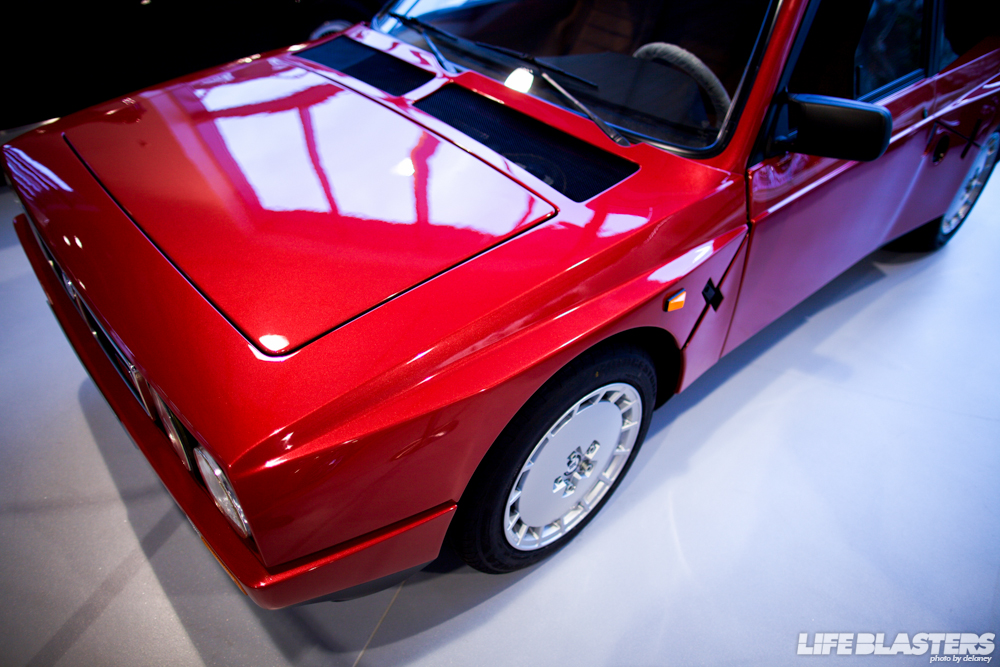 I never really thought I'd see an S4, but now that I have, I need to see a rally version. I guess that means I'm off to Goodwood! Fellow Life Blaster Max Müller and I had a bit of a competition to see who could find one first.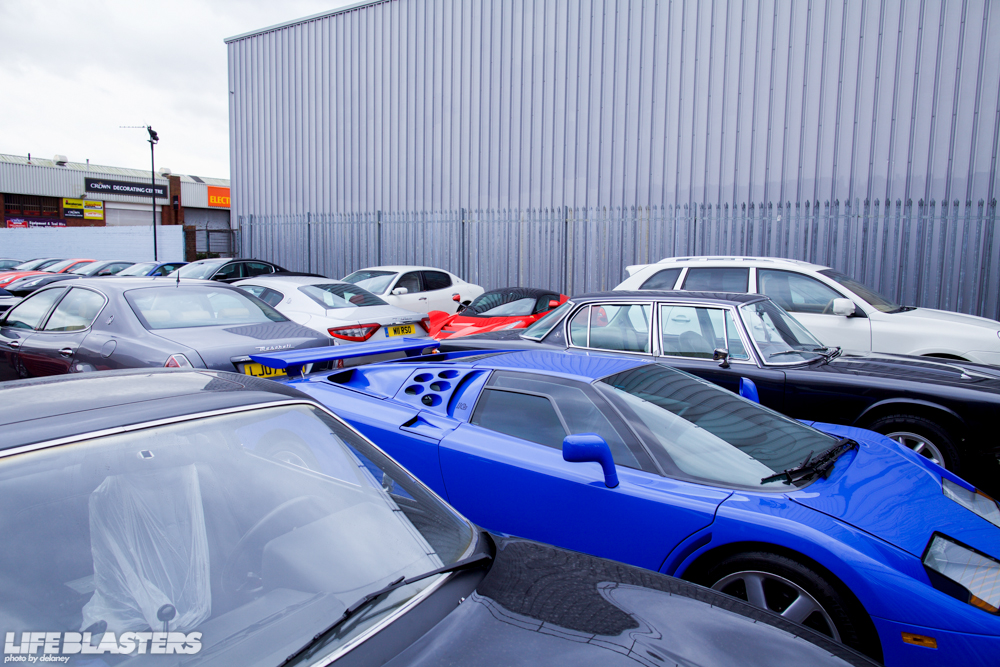 Then there was this. We walked down the street a little and came across Joe Marcari's service lot. As we rounded the neighboring fence, I saw the unmistakable blue of a Bugatti. It's not every day you come across an EB110 in an open parking lot in Southwest London.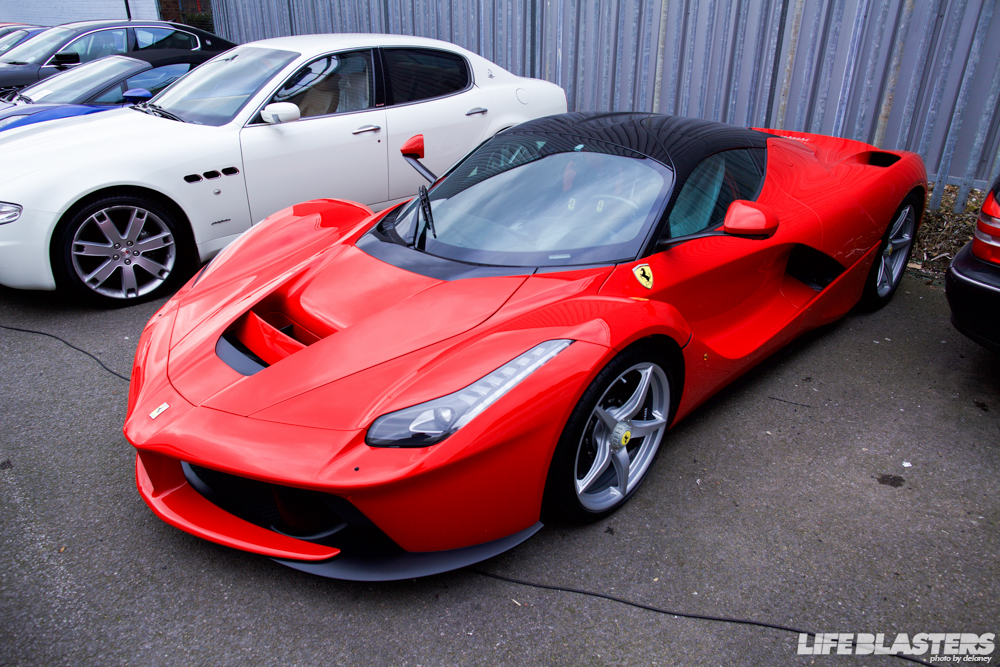 But that's not all. This LaFerrari was was also just parked nonchalantly in the parking lot. No roof, no gate, just a lot filled with cars. My goal was to find a LaFerrari, Porsche 918, or McLaren P1 somewhere in London. While this wasn't a legitimate street spot, seeing a LaFerrari is seeing a LaFerrari.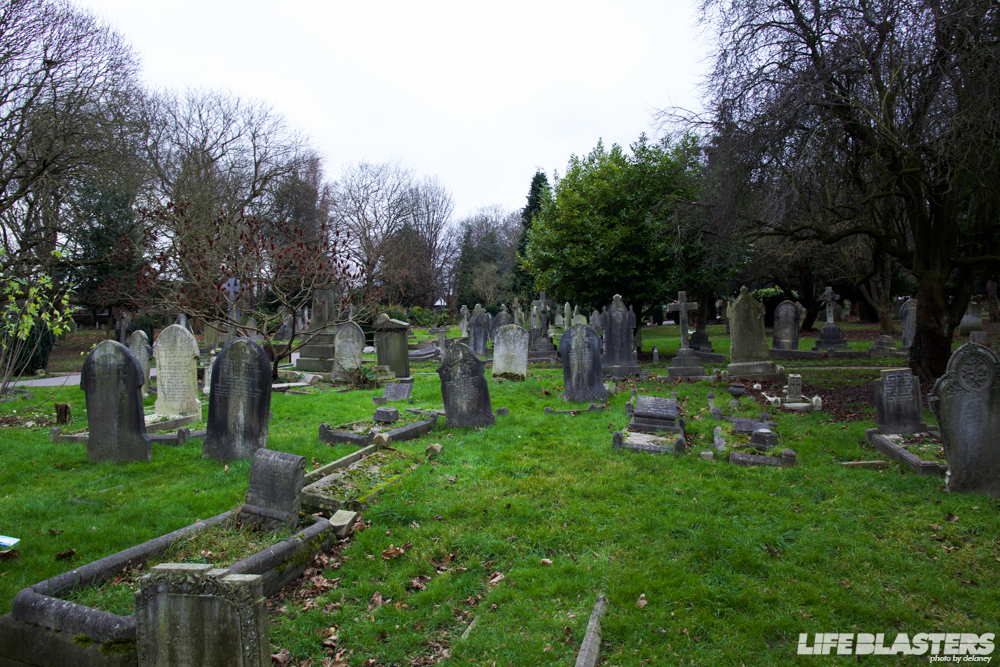 From the excitement of a LeFerrari to a cemetery. My mom likes taking photos of angels, so we often stop by a lot of cemeteries in England. Cemeteries are pretty cool in England though, some of the headstones date back to the 1700s. Maybe it's just me, but seeing headstone from 300 years ago makes you think about all the time that headstone has been there.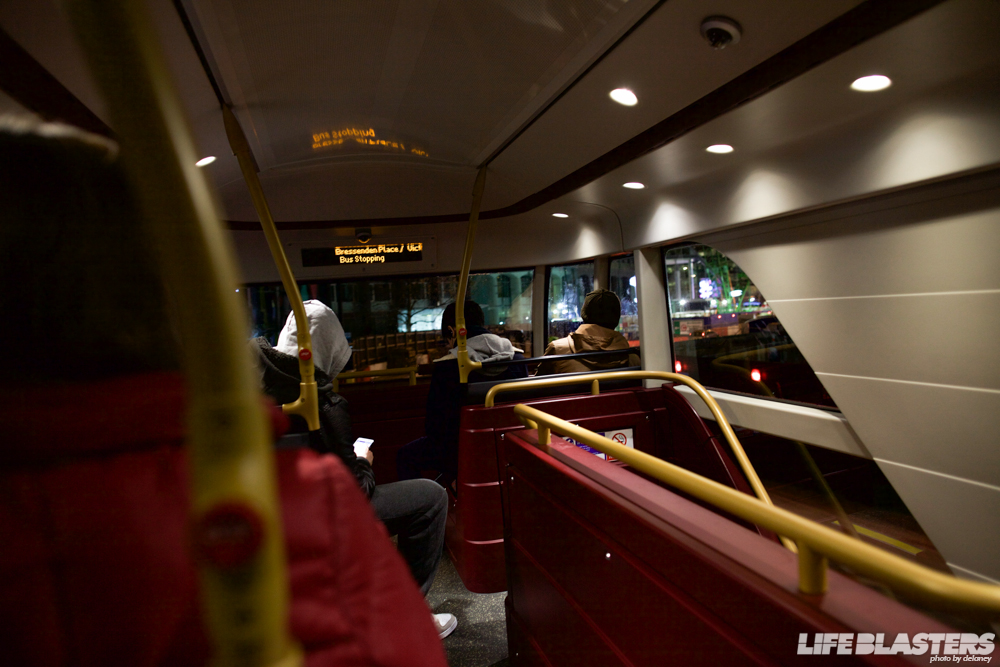 To travel up a little bit, we took a bus to the Southbank Center for a Christmas Market. We got on one of the newer London buses and of course we had to sit up top.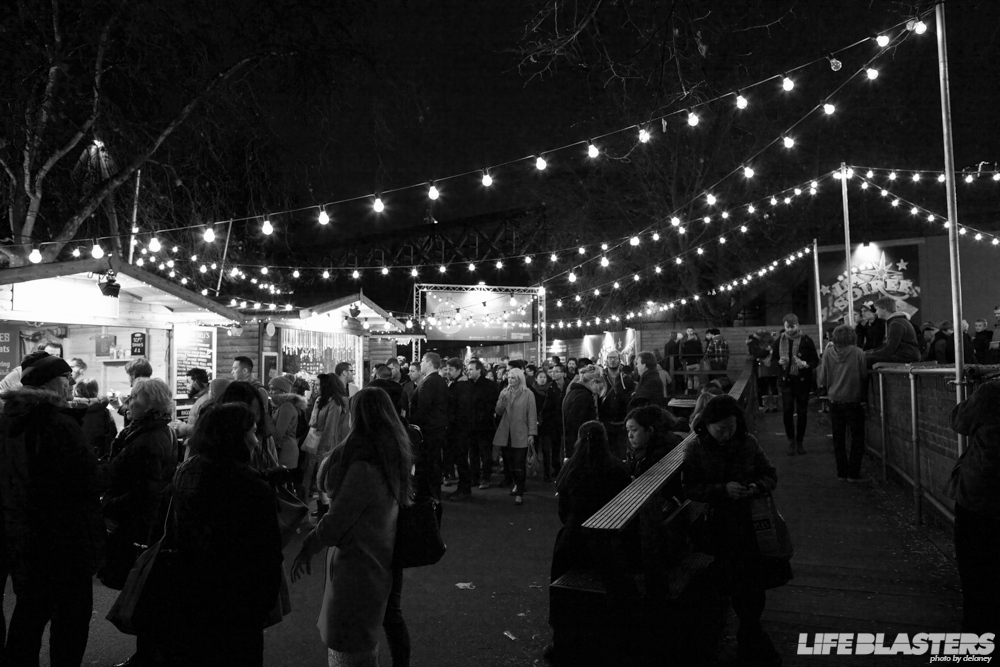 Under the London Eye was a Christmas Market filled with food vendors and craft vendors. With Christmas only a few days away, everyone was in good spirits and having a great time.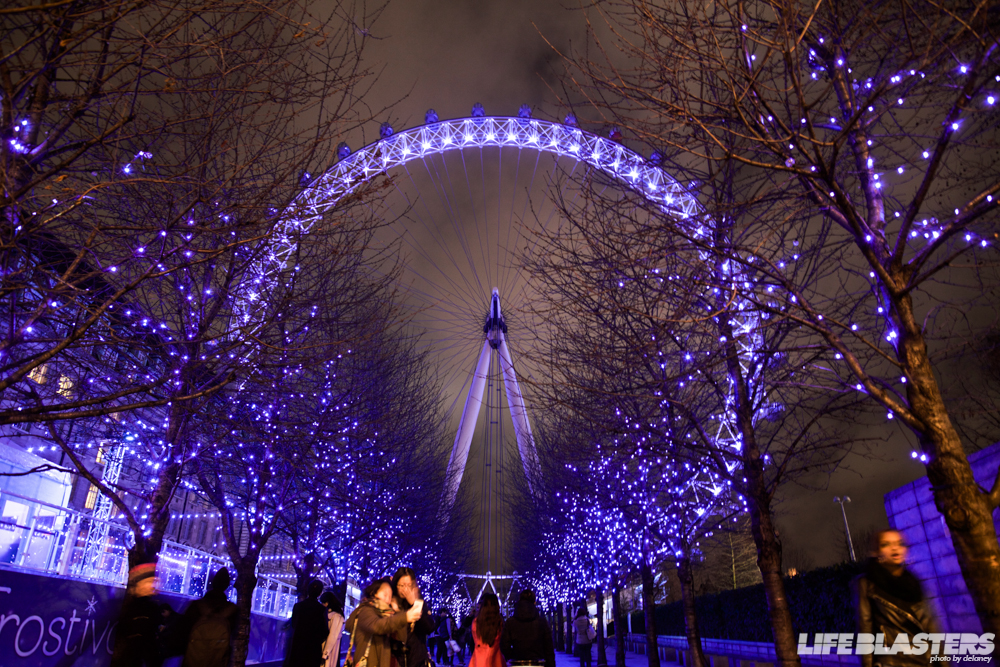 This already seems like a long winded story, so here's a quick break with the London Eye, which I didn't manage to take a ride on this time.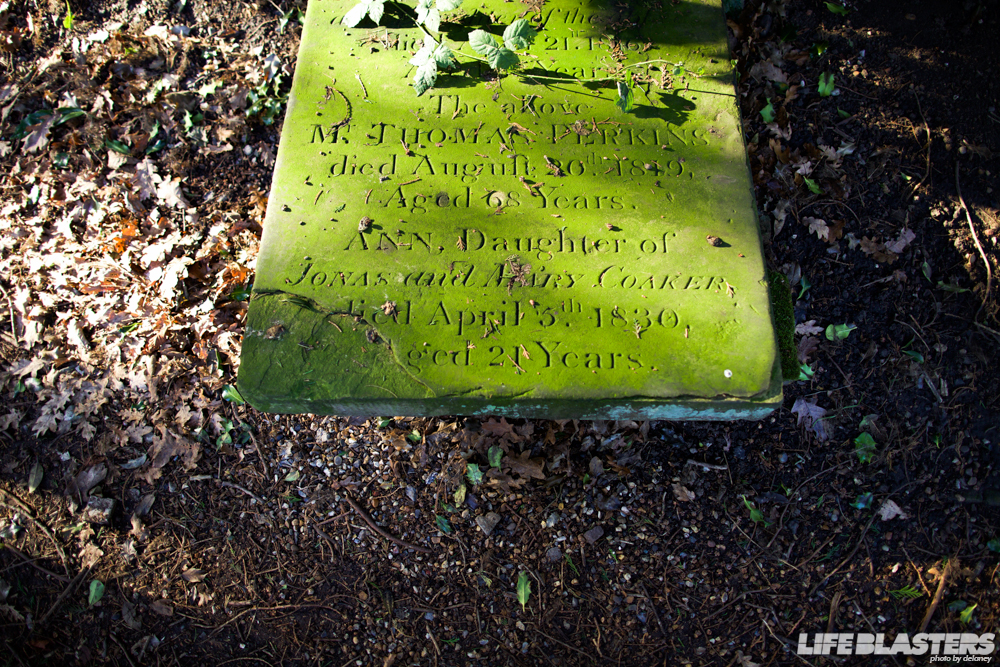 Up in Hampstead we stopped off at another cemetery. Patina on cars is awesome, while patina on stone is just as awesome too.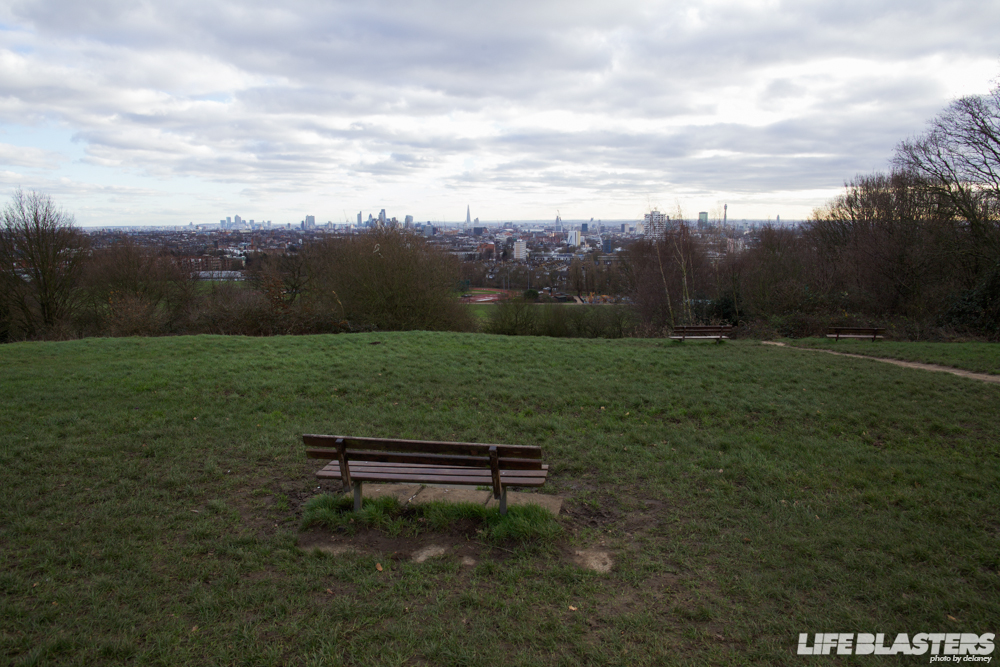 We climbed up to the Hampstead Heath for a view of London. The tall point in the middle is the Shard, the tallest building in the European Union, which can be seen from all over London.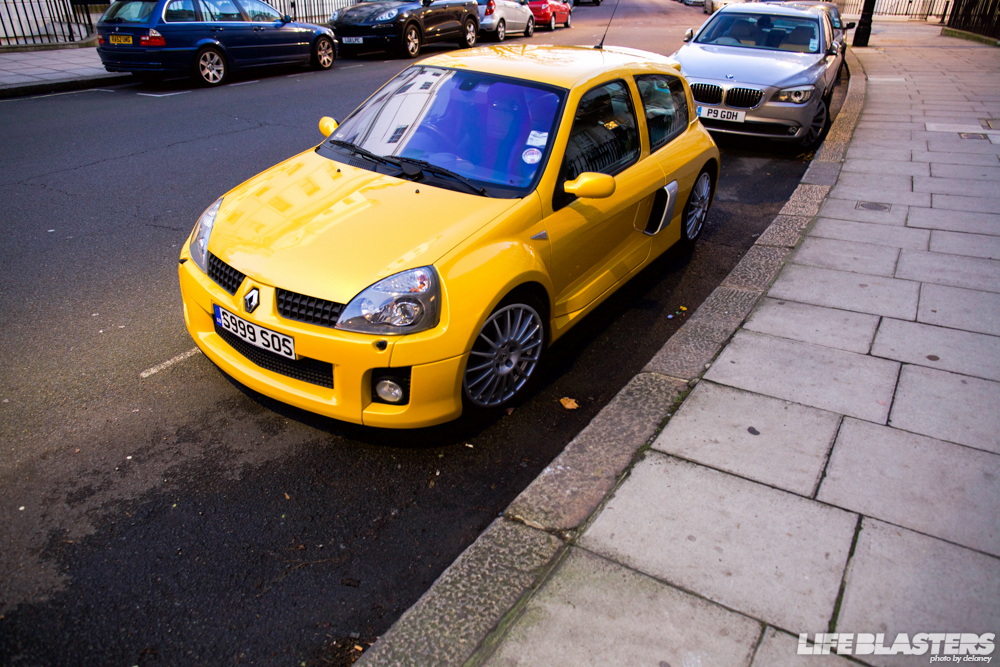 Back in London again, I was off looking for cars, like usual. I saw this Clio every night I was in town. Renault decided to take their little FWD Clio, put a V6 behind the front seats and make it RWD. Seeing this really made me wish we had French cars here in the states. Having Renault, Peugeot and Citroen here would make Rally America and other series here so much more competitive, and better looking.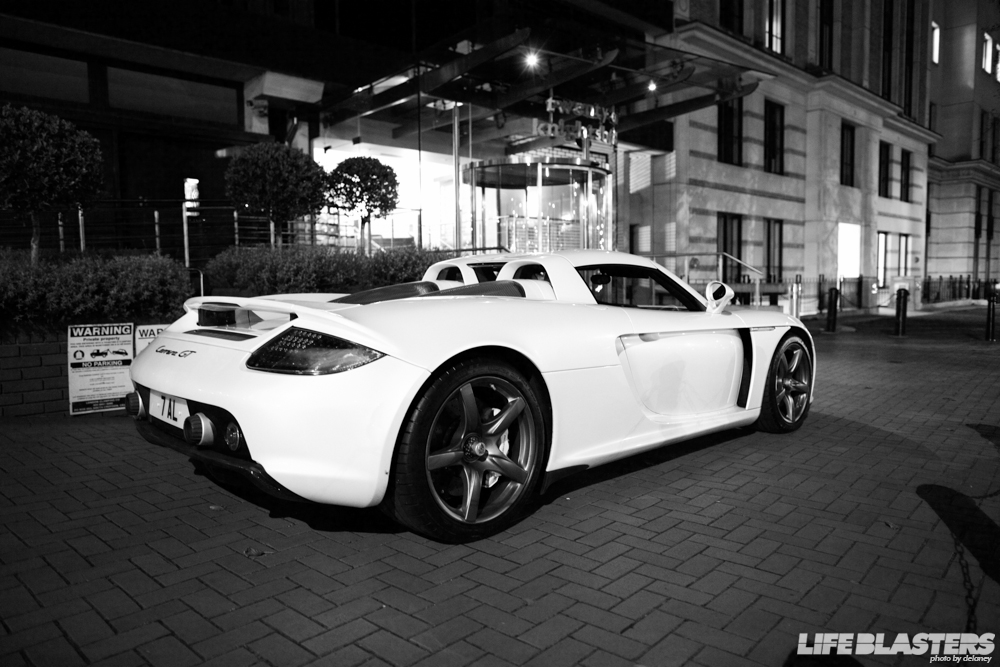 I don't think there's a better way to end the day than finding a Carrera GT, on Christmas Eve nonetheless. London being London, I never saw the car before or after this photo.

The Lloyd's Building down in the City of London is known as the inside out building. The ducts and elevators are on the outside to maximize the interior space, and make for a very interesting building.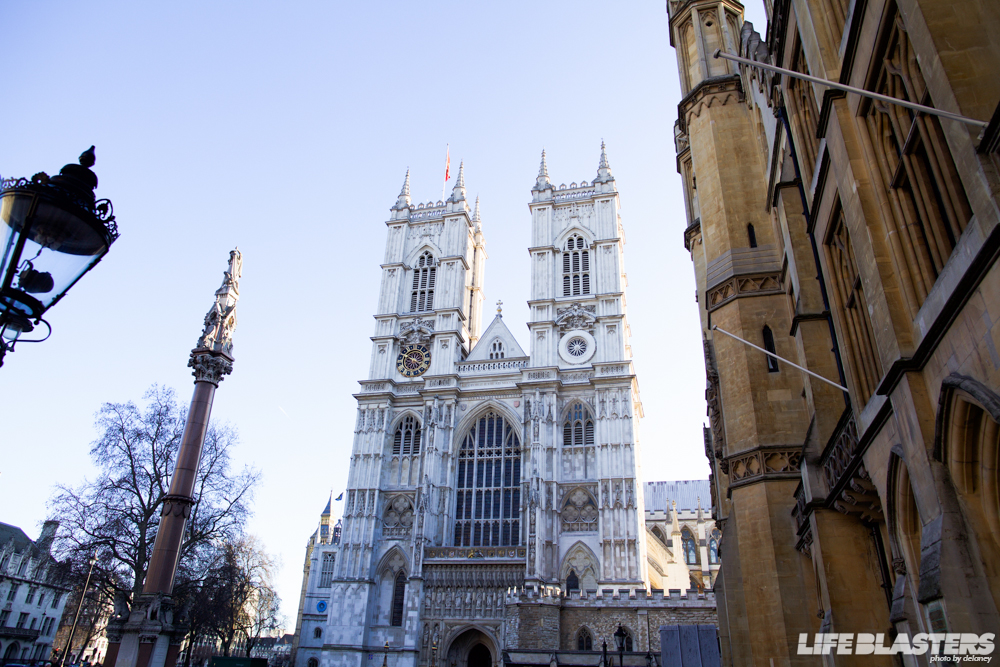 Christmas day we headed to Westminster Abbey for Christmas Eucharist. Again, the coolest part of it all is the history that this building has seen. Opened in 1080, I can't imagine what it must have been like for the peasants to see this towering over them.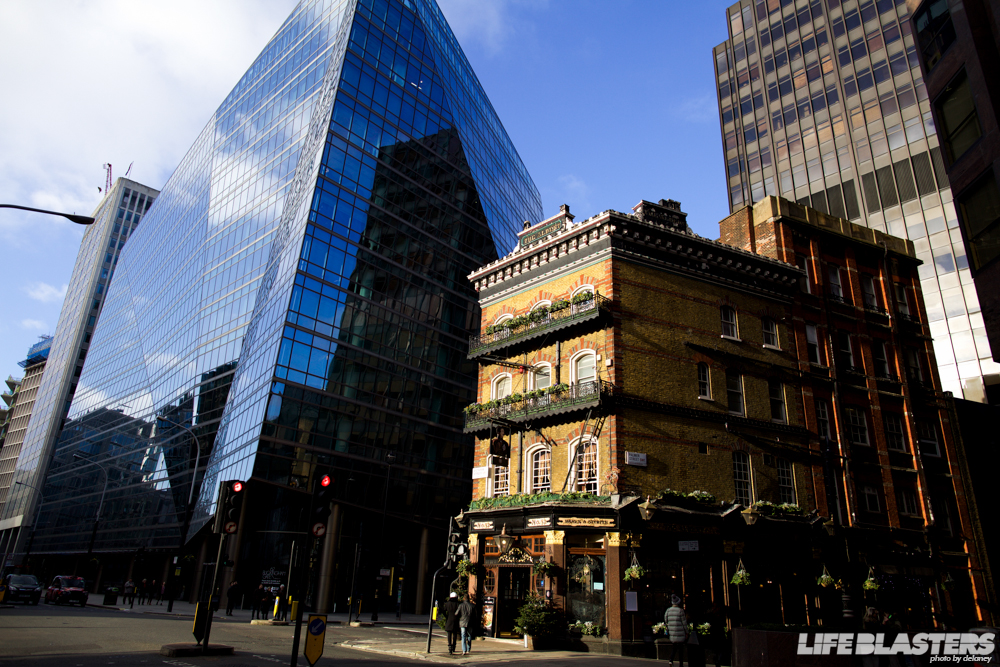 Back to the contrast between new and old. Brick and window sills look way better than modern day all glass.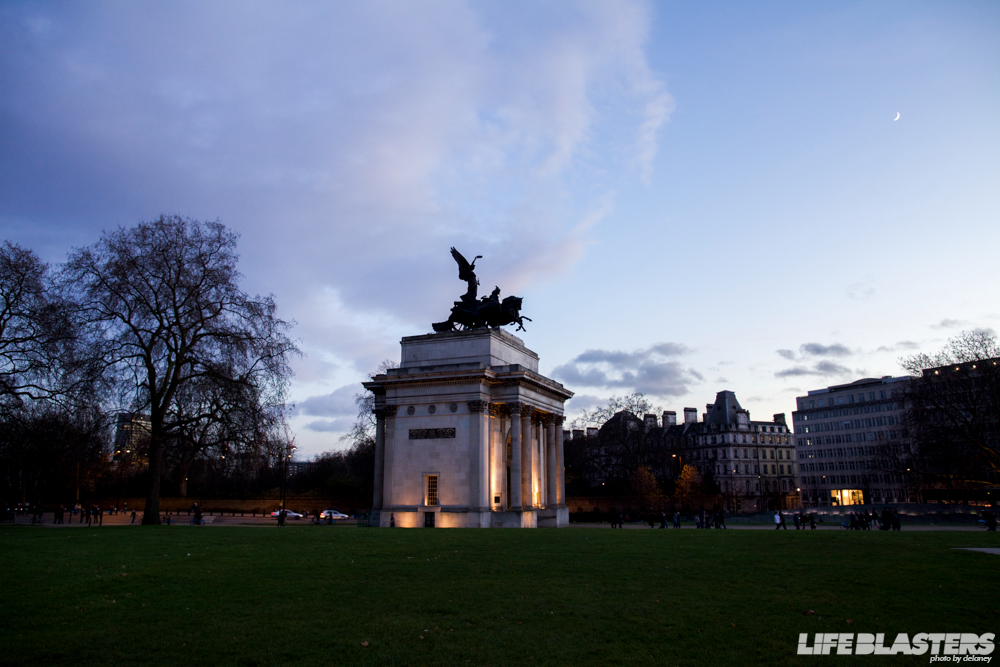 Back out looking for cars, I couldn't pass up this shot of the Wellington Arch. It's not as intimidating when you're far away from it.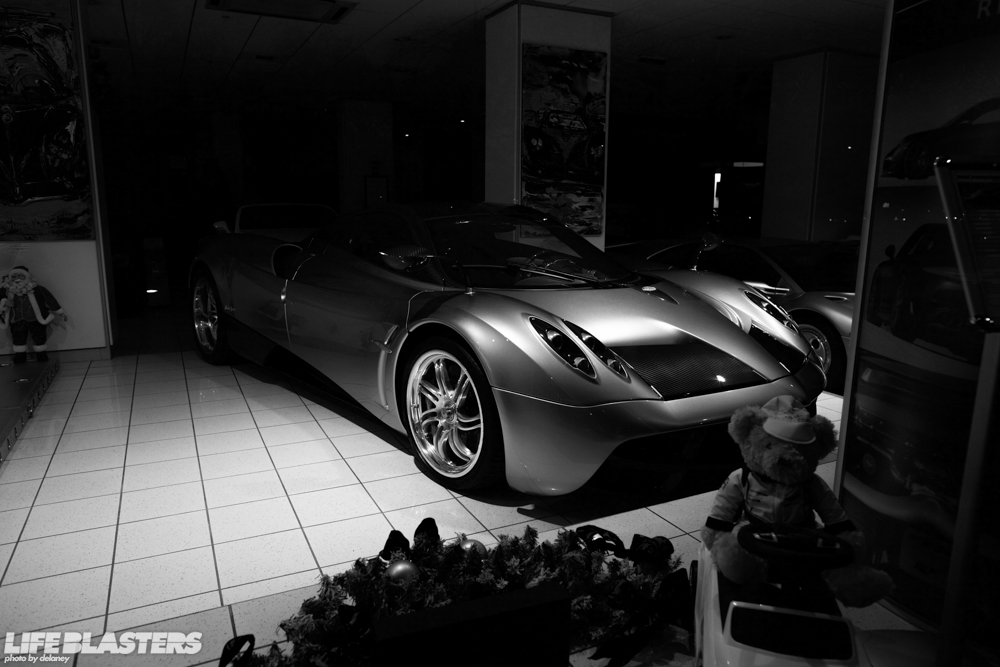 But then I found this Pagani so I quickly forgot about the arch. If only this car was on the street it would have been much cooler. They had Zondas here before so this was even a bit of a let down, I'm only slightly spoiled when it comes to cars.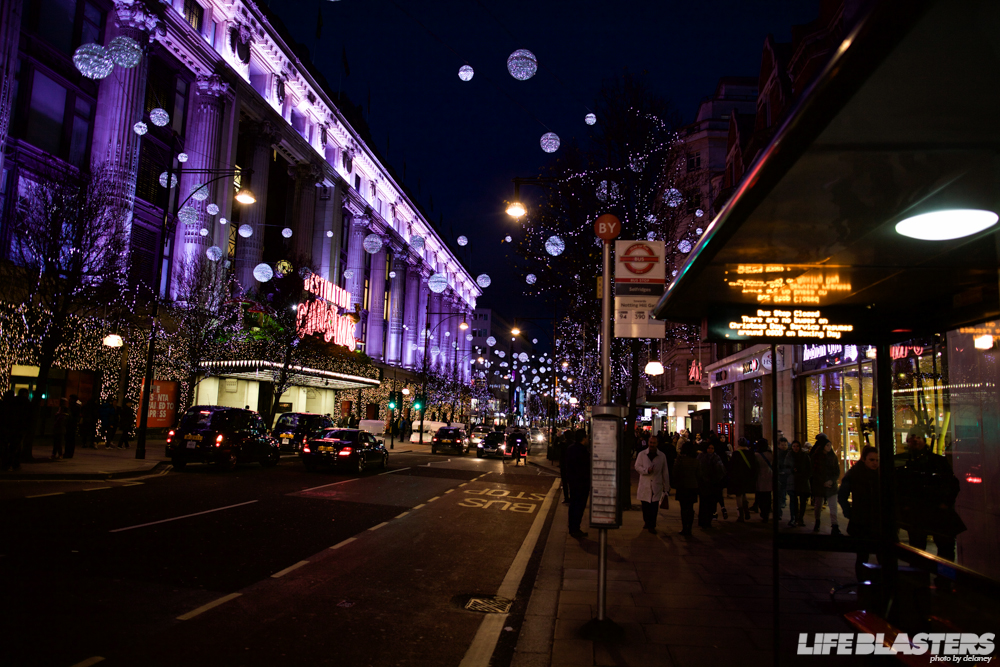 I stumbled across Oxford Street while trying to find some other dealerships. The street was lit up for the holidays, and it being Christmas night didn't keep people back. The sidewalks were completely filled with people out looking at the lights and planning their day after Christmas shopping route.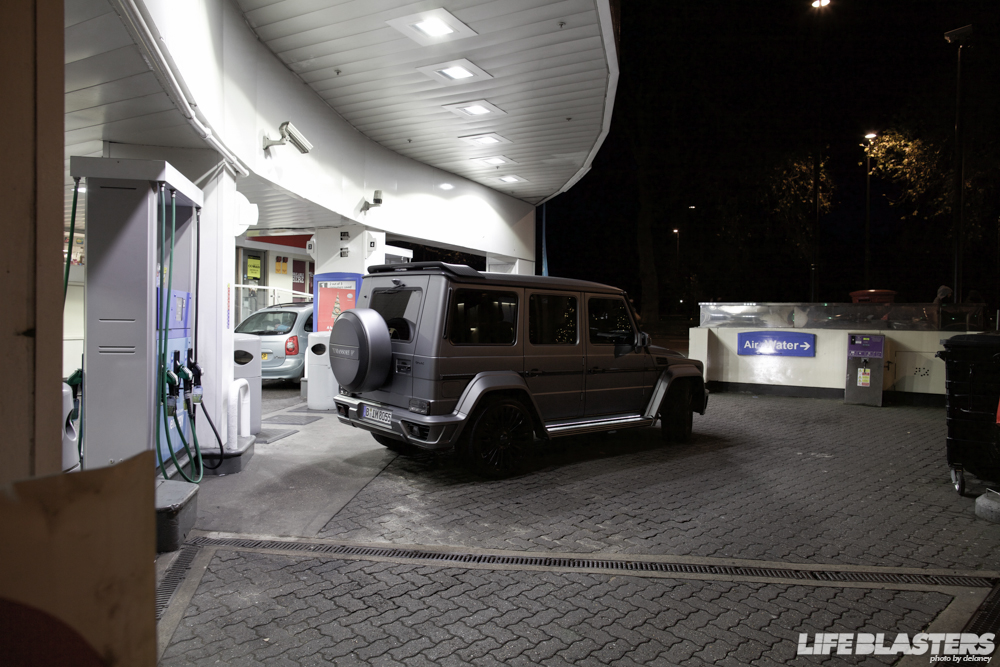 Out of the thick of it, I came across one of the few gas stations in London. Or at least it seemed like there are only a few, and this Mansory G Wagon parked here didn't hurt either.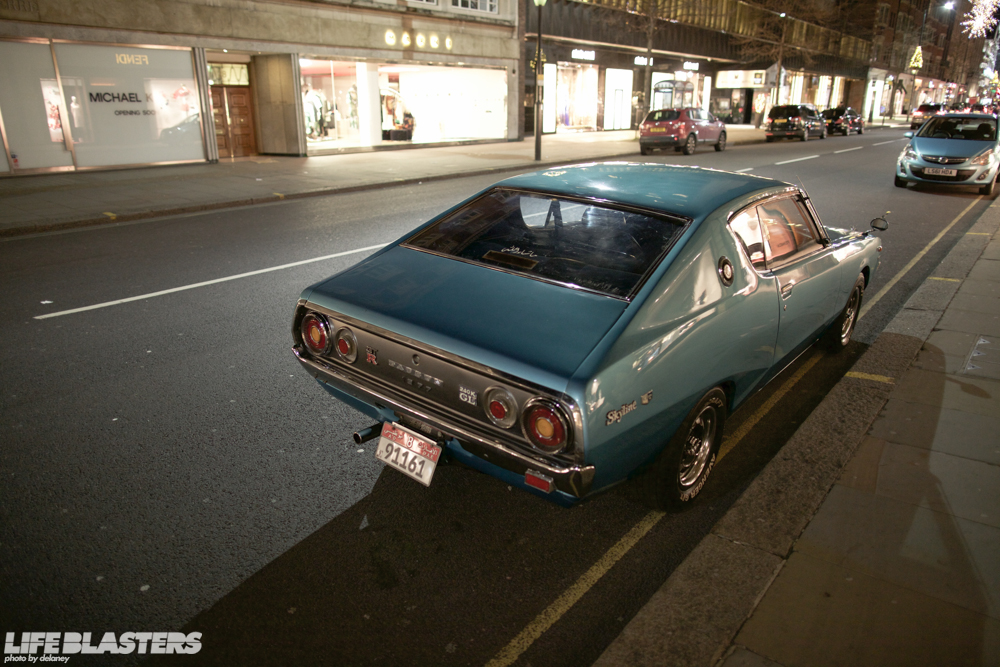 We were heading down to Harrods to see their window displays, and found this Datsun 240K, the Australian version of the Kenmeri Skyline. Most of the cars from the Middle East have left, but this seemed to be one of the few Middle Eastern cars left over.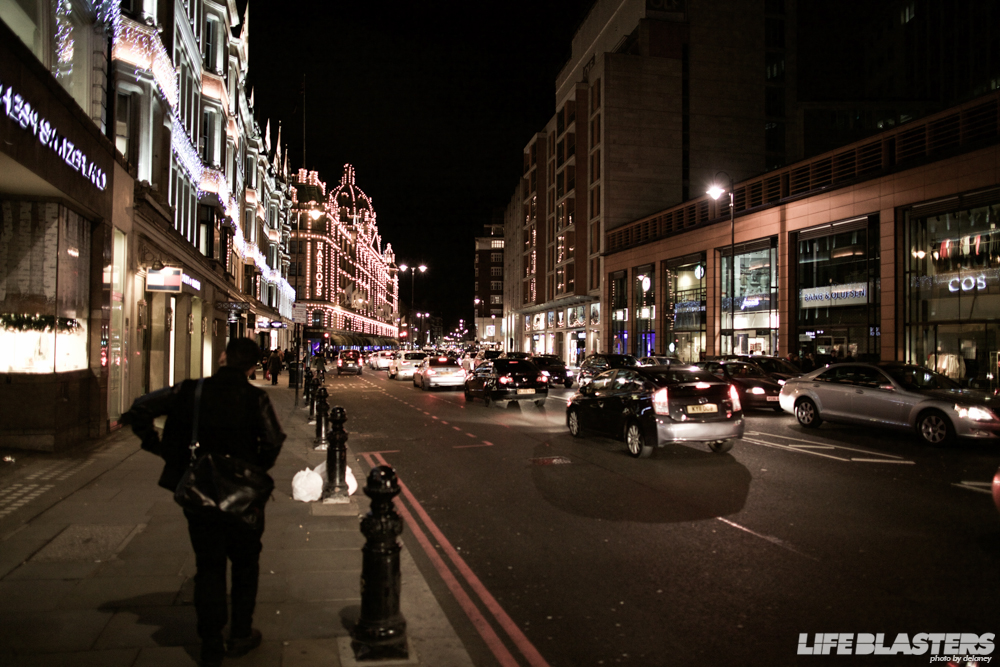 While other parts of London were pretty empty while everyone was home on Christmas night, The A4 in front of Harrods was just as full as always. It seems that some people really can't rest.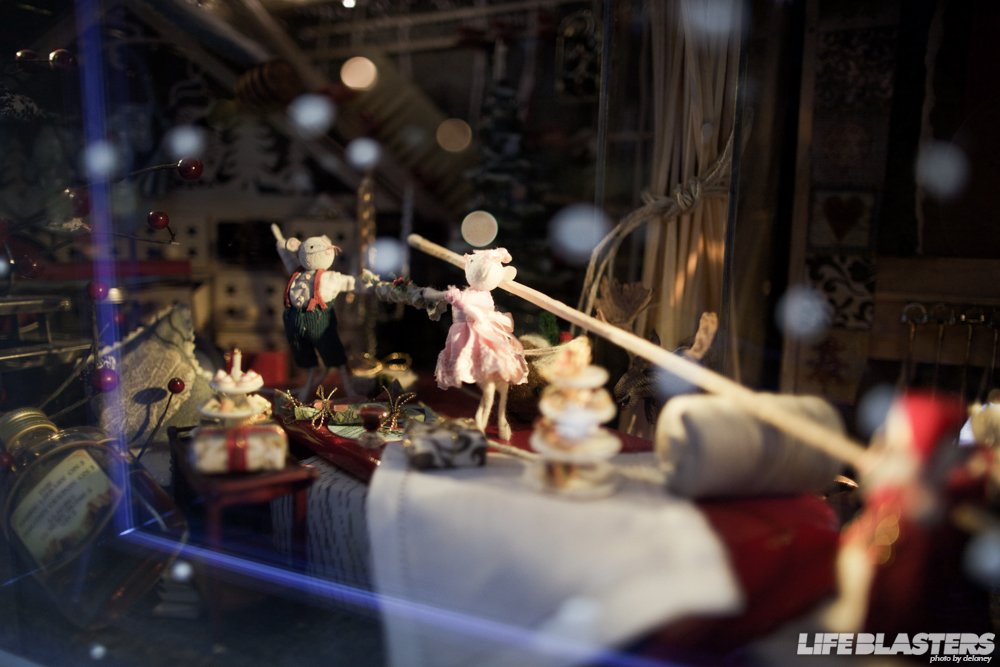 Some of the human traffic was due to the window designs Harrods had on display. This year the displays were various mouse families celebrating Christmas under the floors. That sounded weird to type.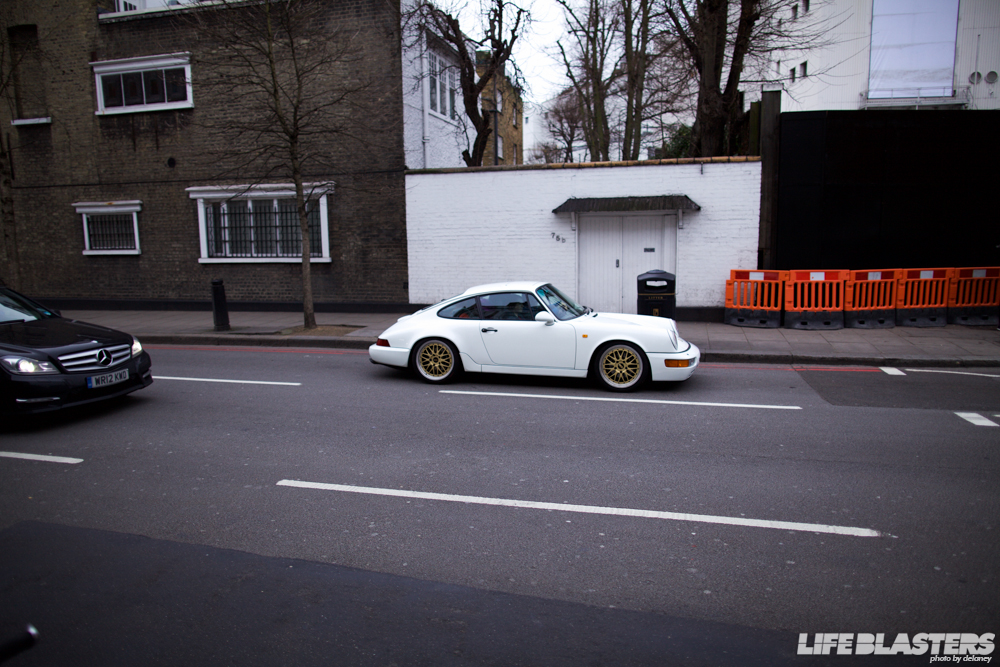 Then it was time for our last day in London. We headed over to Chelsea for one last cemetery. But this Porsche on BBS meshies was the first thing we saw.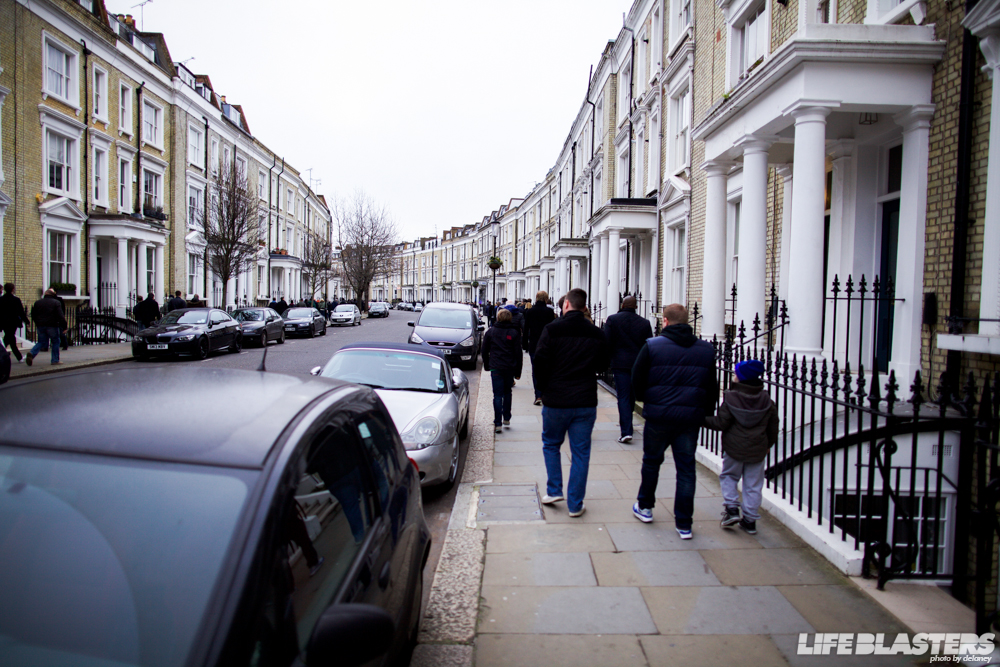 The Tube and station were filled with people when we got to Chelsea. It turned out the Chelsea Football Club were having a home game starting in a few hours. My Newcastle United broke Chelsea's undefeated record a few weeks before today, so I felt slightly smug watching them all.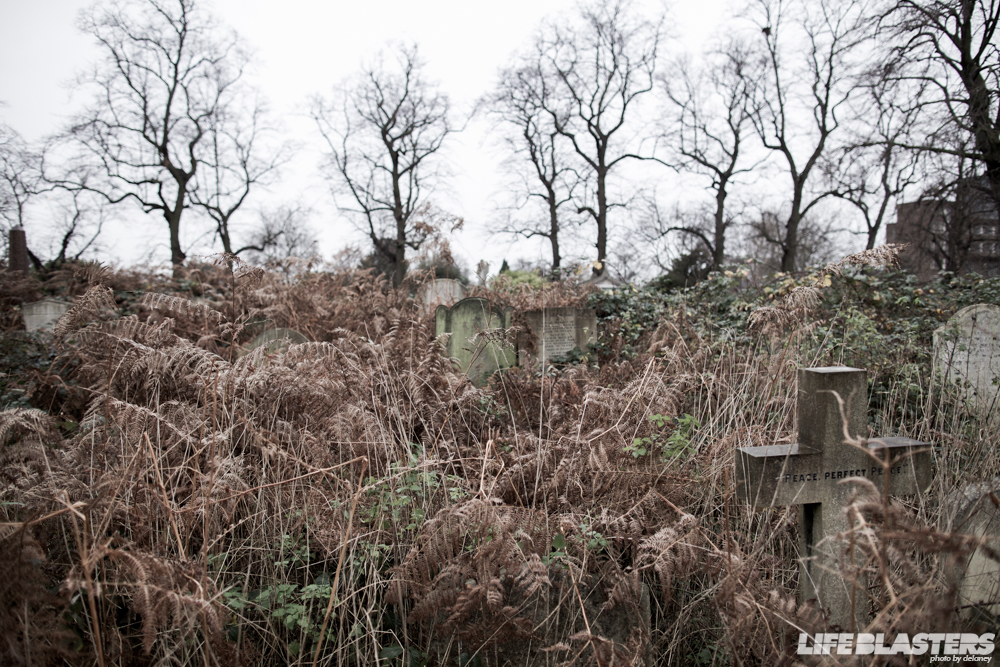 And then to the final photo of this part. Brompton Cemetery is one of the oldest cemeteries in England that was consecrated in 1840, making it part of the Magnificent Seven, which is made up of seven cemeteries in London from the 19th Century established to alleviate over crowding in other burial grounds. The main row of the cemetery was kept up and trimmed, but the other rows are overgrown and wild. All the headstones peaking up from the grass and overgrowth was pretty crazy.
That's the end of Part one on London. Probably a bit long winded, but London is a city that is impossible to quickly sum up. Up next is Northern England and Edinburgh, Scotland, for New Years!
Delaney
Email: delaney@lifebalsters.com
Instagram: @lifeblasters, @ericdelaney