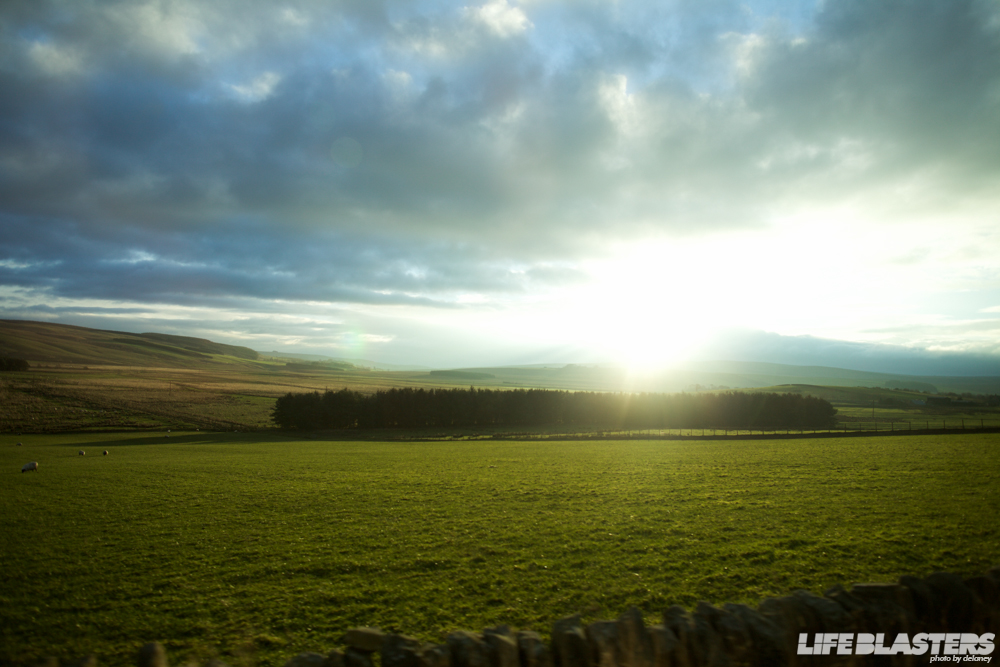 After being surrounded by people and buildings for a week in London, it was nice change of pace when we arrived in Newcastle, England. Newcastle is a pretty big city itself, but we were going out to Greenhaugh which was literally in the middle of nowhere. It was awesome.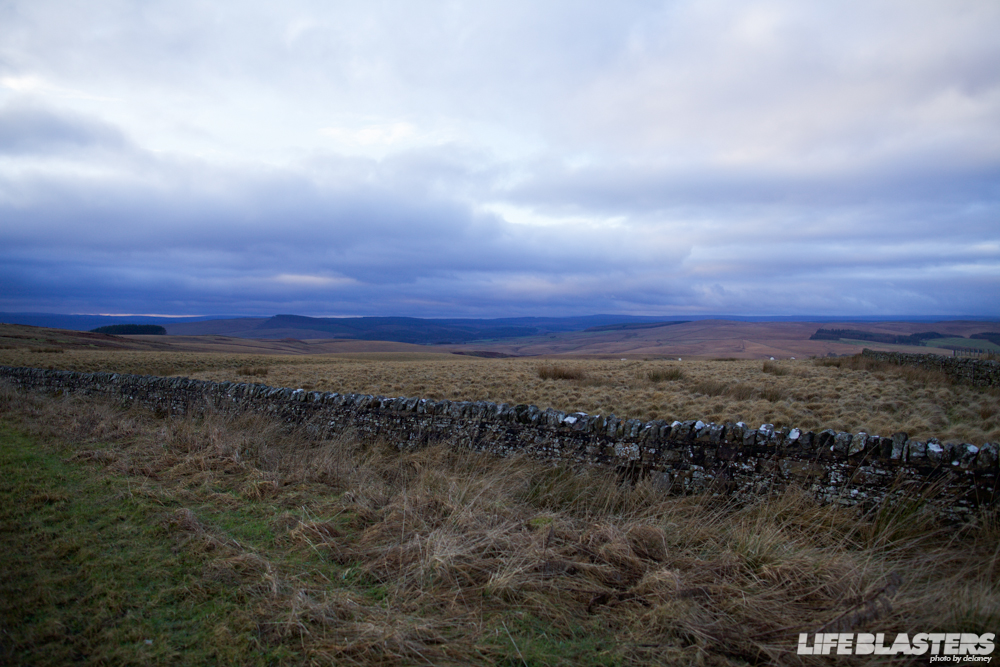 After getting out of town and navigating the streets, we got out in the country and decided to pull off into what looked like a pull off spot, or at least that's what we made it. I've heard the saying "silence is deafening," but I've never experienced it. Until we shut the car off out here. It was the weirdest feeling, it honestly felt like I had sound canceling headphones on.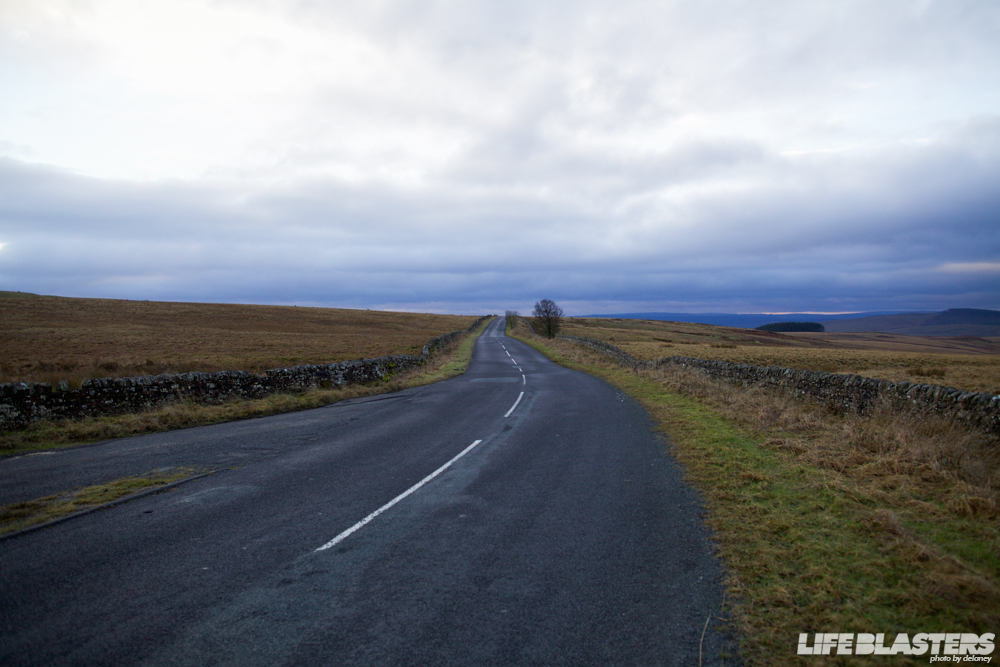 Whenever I looked down the road I imagined a Mark II Escort ripping down it with people sitting on the walls.

About 15 minutes down the road we reached the area where our Bed and Breakfast was. I love hotels, I love when we're in Southern California and we have a nice hotel room or flat right on the ocean, but there's something about staying in a building from the 17th century in the middle of the country that has a special flare.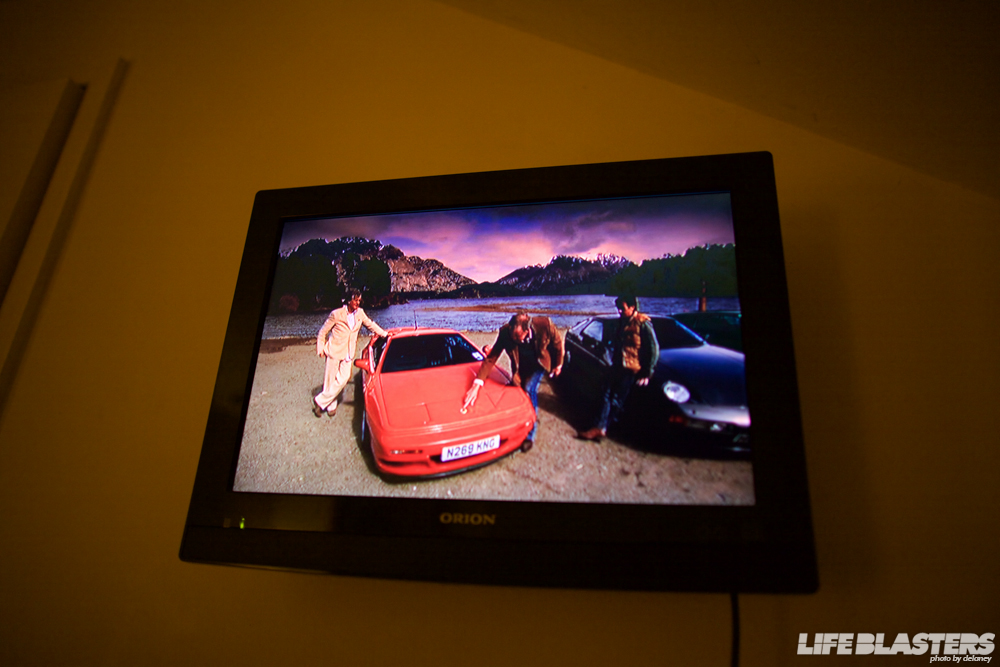 The best part is they had BBC2, which meant I was able to watch the Top Gear Patagonia Special. Downstairs in the pub they had their darts and dominos night, but Top Gear takes precedence.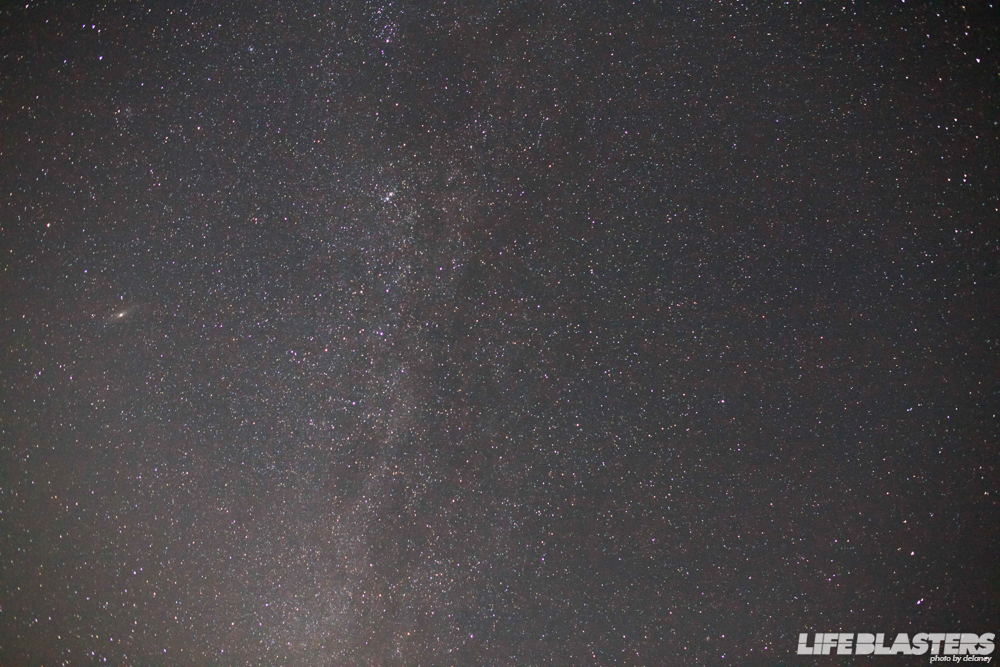 After Top Gear my dad and I went outside and down the road a little to look at the stars. The entire town consisted of five to seven houses, our B&B and pub, and a small farm. So light pollution was nonexistent. The darts and dominos seemed to be quite the event, because cars were seemingly coming from out of nowhere to join.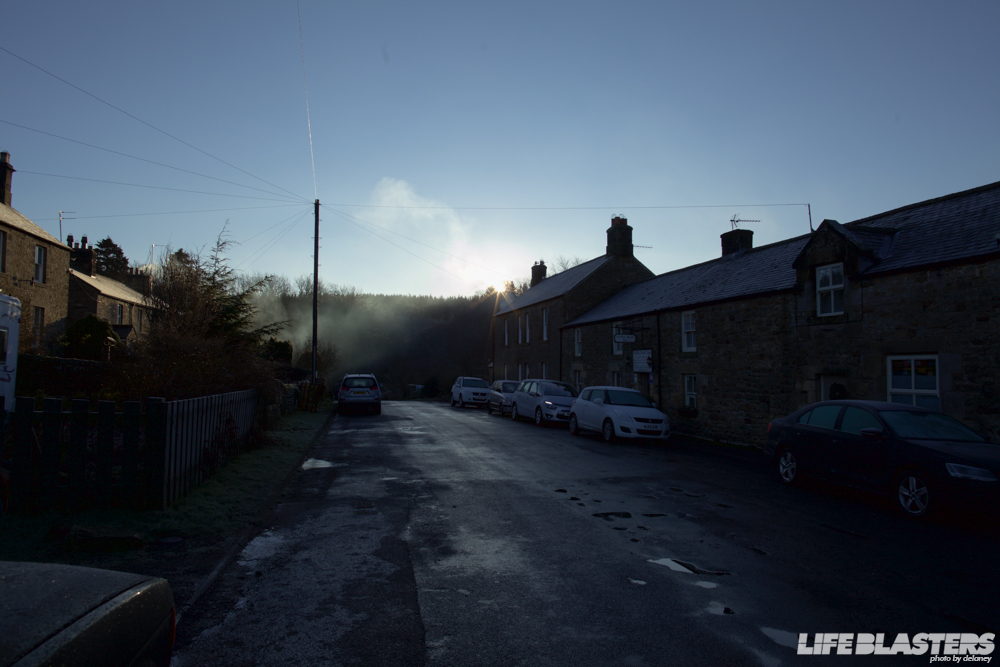 We just stayed one night, a kind of rest day in-between our main cities. The next morning everything was covered in ice and the smoke from the chimneys gave the town the perfect English countryside look.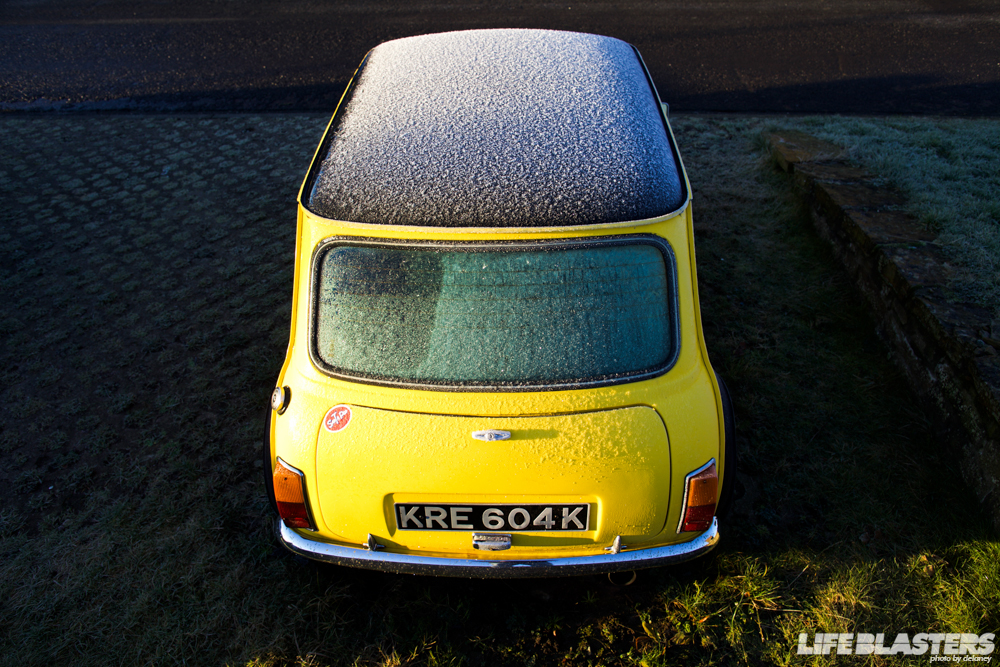 Across the street was this Mini that didn't move either day. Nothing too special, but I mean it's not an English story without a Mini.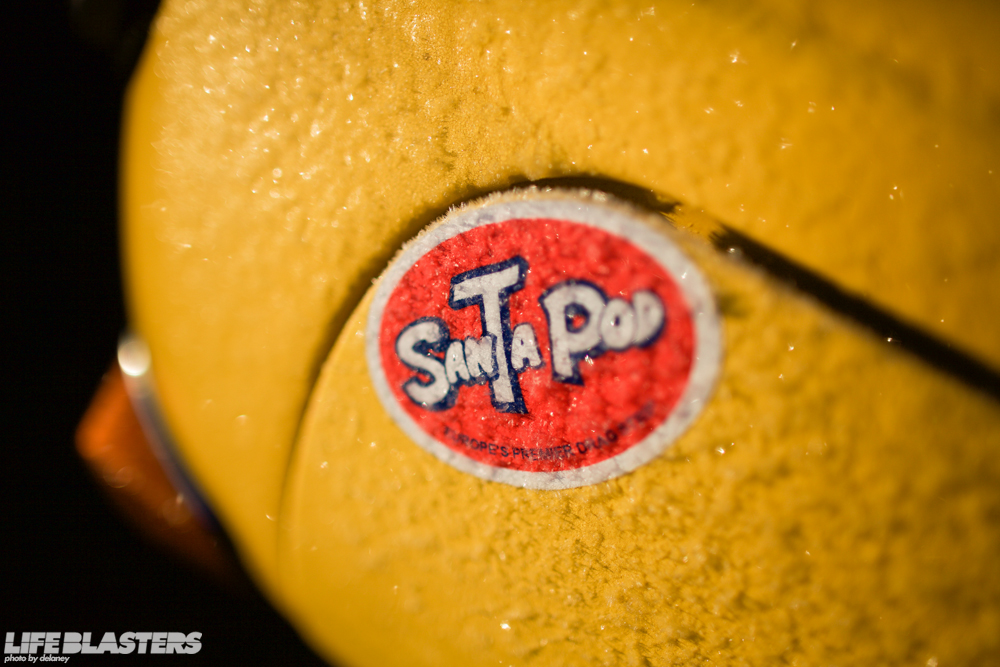 It also had a Santa Pod sticker which reminded me that I need to get to Santa Pod someday.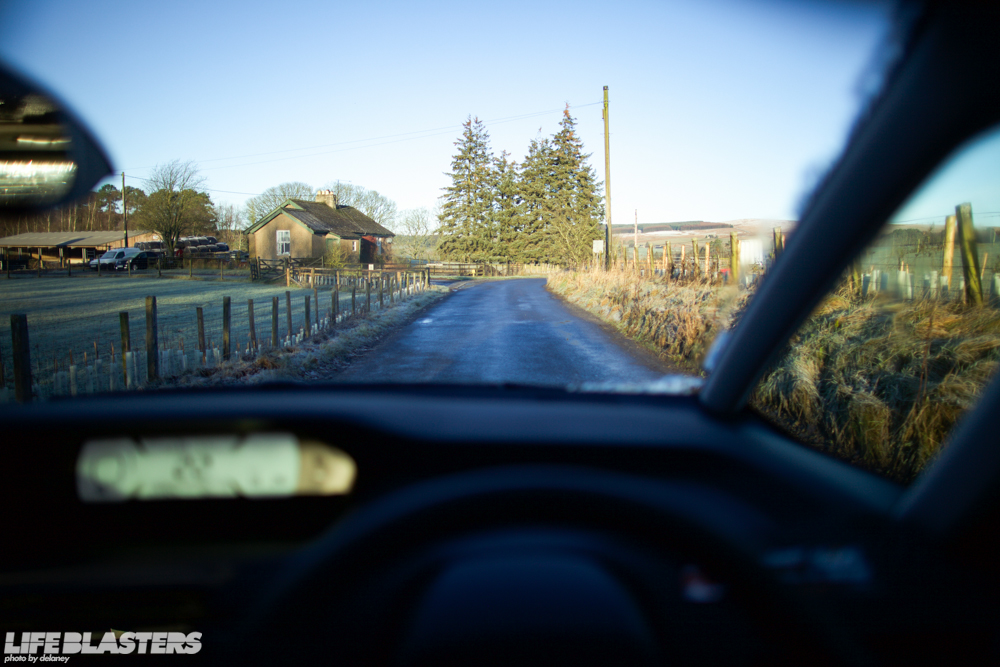 Before we left, I had to get behind the wheel and finally drive a RHD car on the street. I've driven one once before in a parking lot, but now I can say I finally drove on a real street, a small, country road, but a road. I even passed a car going the other way which really added to the whole ten minute experience.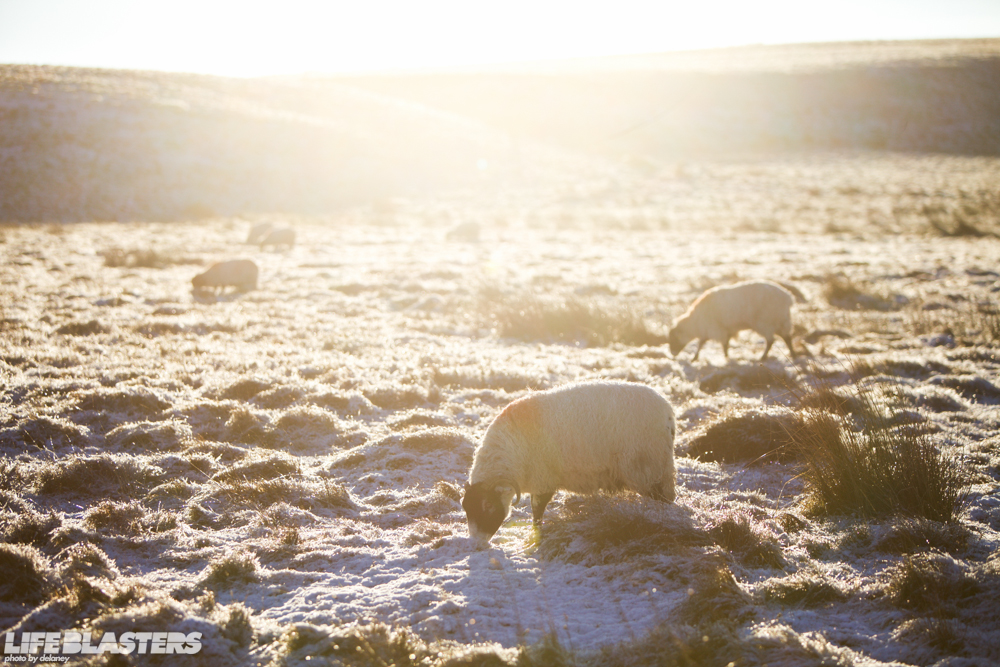 On the way back we stopped back off at our spot from yesterday for just one more look over the country. It seemed like the sheep from  the day before didn't move one inch. They just waited there to cast the same gaze at us from yesterday as if they wondered why we were there.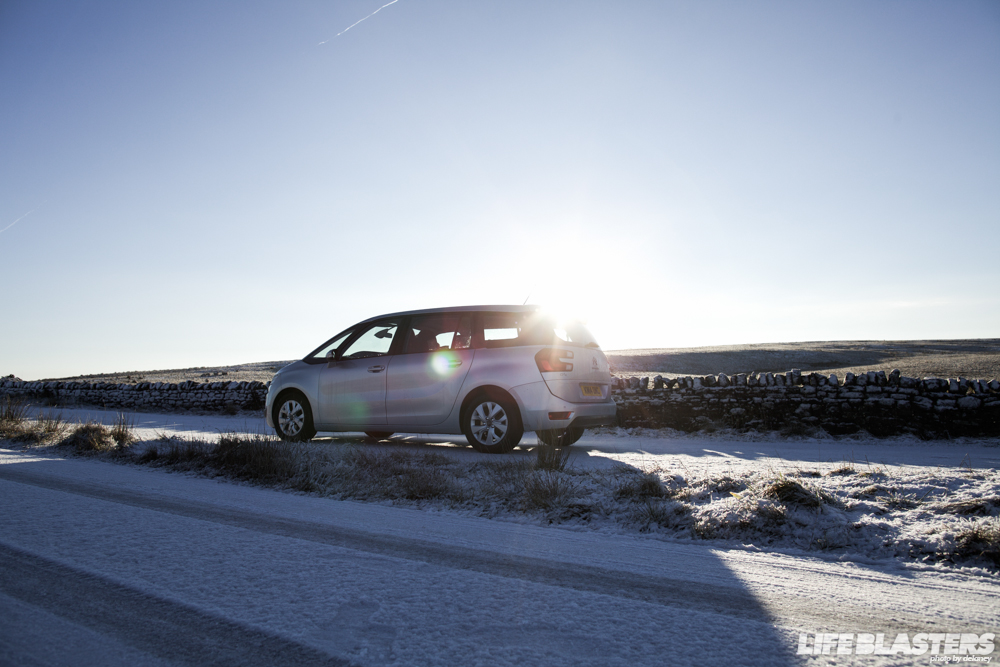 I needed to show a little love to our rental car, a Citroen C4 Picasso. Not the sportiest car out there, but Sebastien Loeb used to race a normal C4 in WRC, so it's basically the same thing.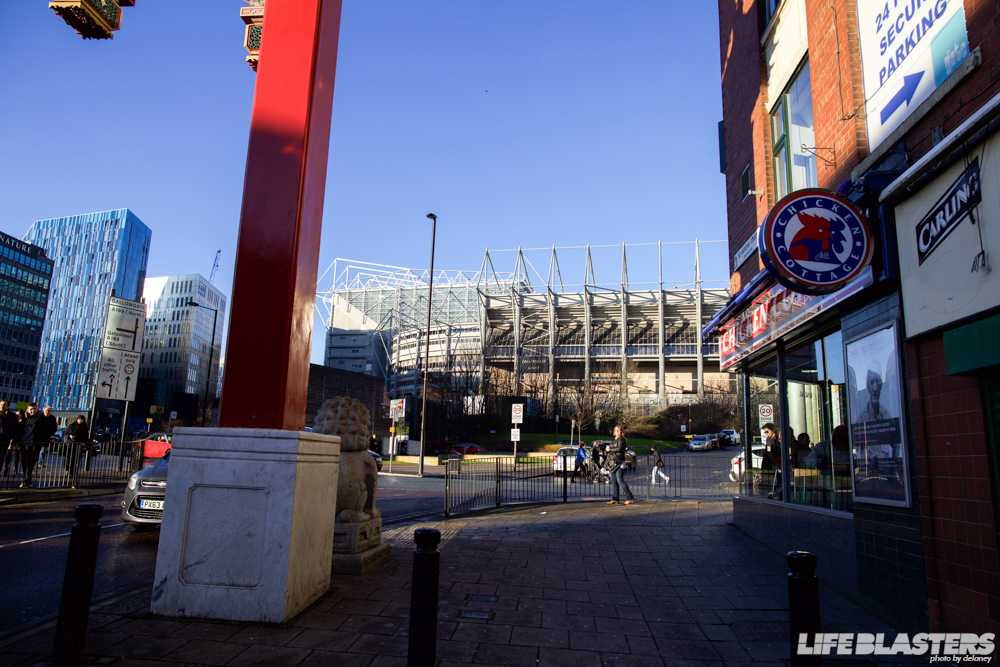 We got back into Newcastle and only had a few hours to explore a little and get our tickets for the game. I'm not sure how many readers are into Premier League, but I can say I am fully into it. I picked Newcastle United when we first started watching Premier League back in late 2013.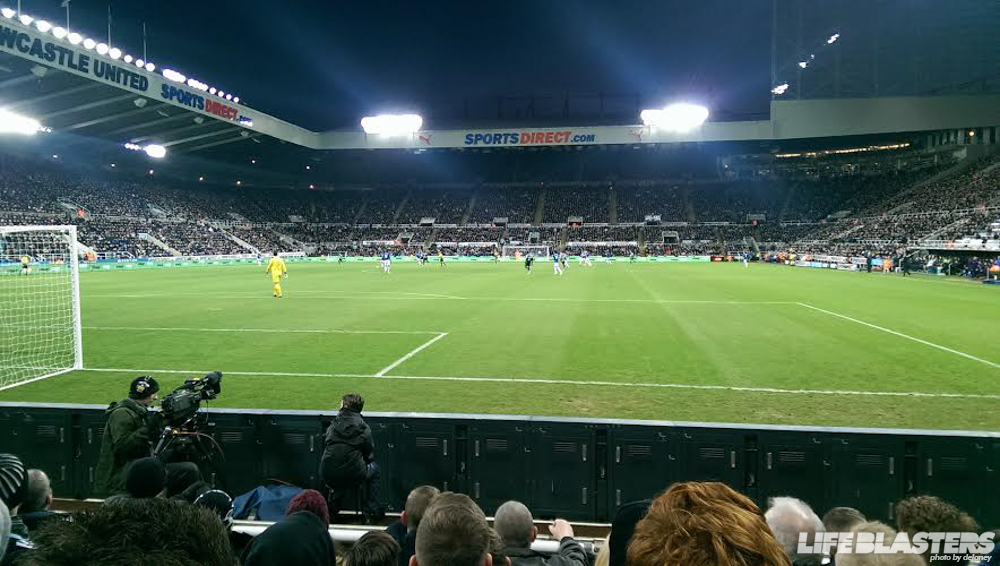 I didn't take a camera in because I was unsure of the rules, so here's an awesome cell phone photo. The atmosphere was incredible, and the seats were incredibly uncomfortable. It was the first top level sporting event other than racing that I have been to that I can actually remember, sadly the USSR vs USA hockey game I went to when I was an infant I can't recall. Also, the sky makes it look like it was seven at night, but it was just past 4:30 when the game started, who knew it got so dark so early up North. After we won the game 3-2, the night couldn't get better, but it did! As it turns out, the second part of the Top Gear special was on. In one day I finally drove a RHD car, I saw my team win at home, and I was able to see the end of the special. Newcastle is awesome.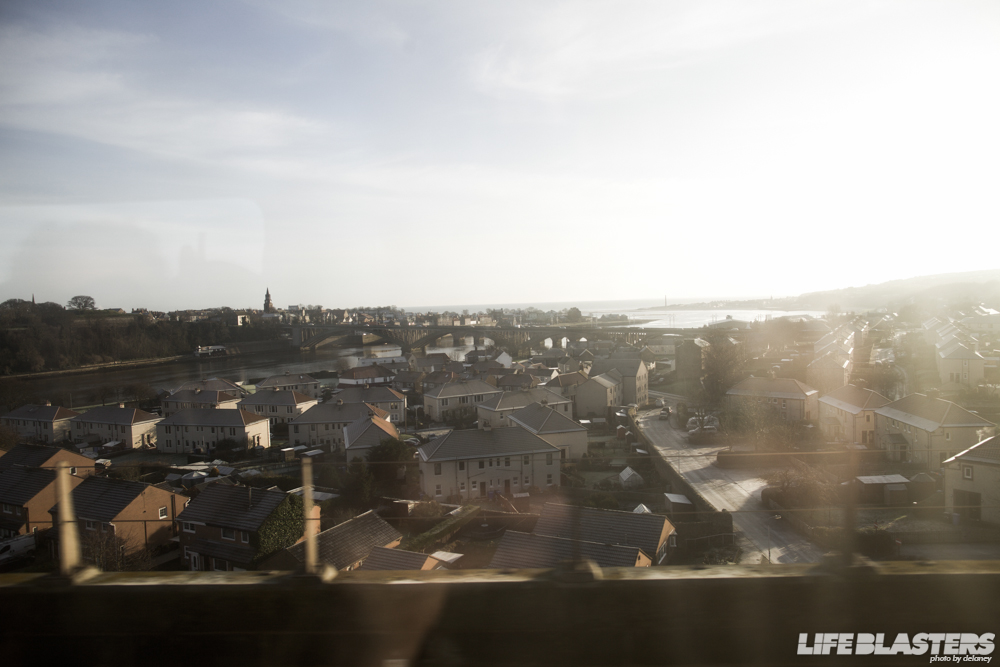 The next morning it was time to travel up to Edinburgh. While train travel is awesome, trains are not without their problems. First our train was 45 minutes late, then our train was terminated due to mechanical problems, so we had to all move over three platforms to another train. But all that aside, the rest of the trip was smooth and the views of the North Sea were pretty nice.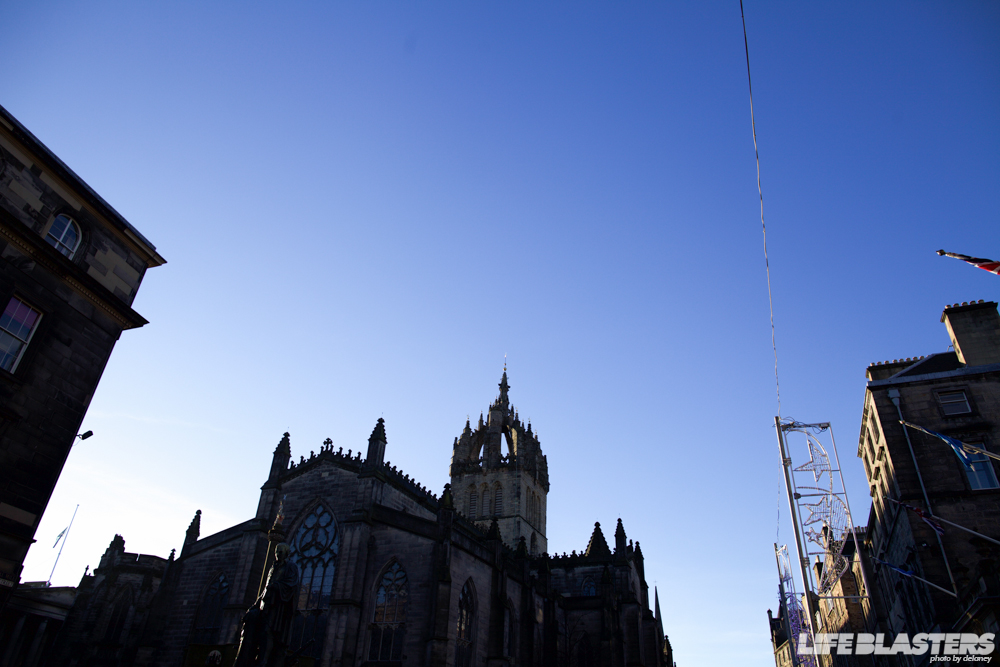 After the train ride we finally arrived in Edinburgh, got into our flat and wasted no time heading back out. We were staying on the Royal Mile, which stretches from Edinburgh Castle down to Palace of Holyrood where the British monarchs stay when they visit Edinburgh.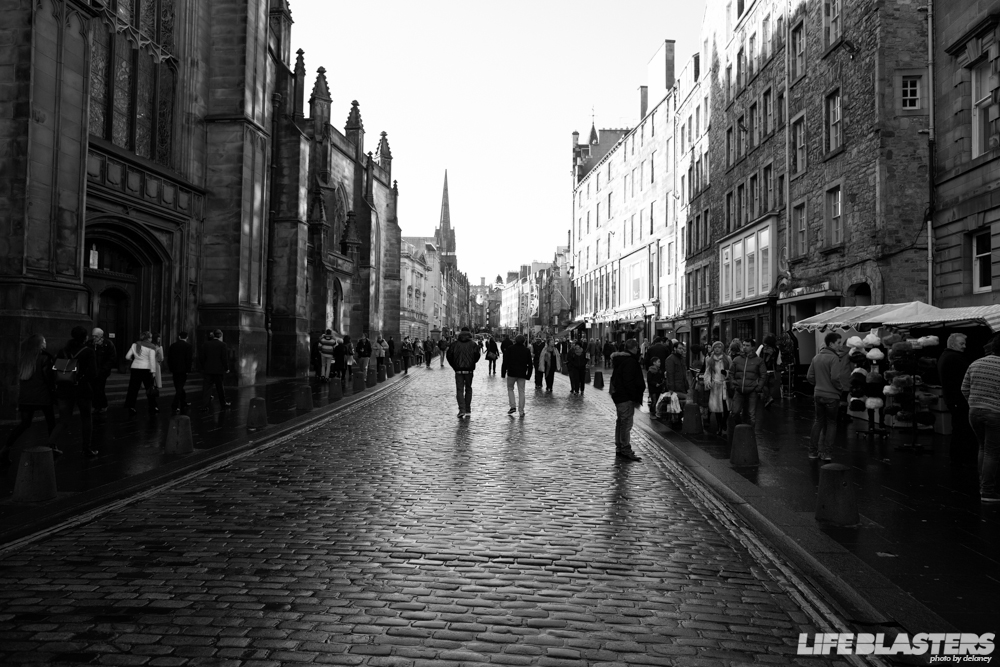 With Christmas just wrapping up and the New Year on its way, Edinburgh was packed with people. Many people, including us, were there to celebrate Hogmanay. Hogmanay is the Scottish word for last day of the year, and massive parties are a part of the celebration.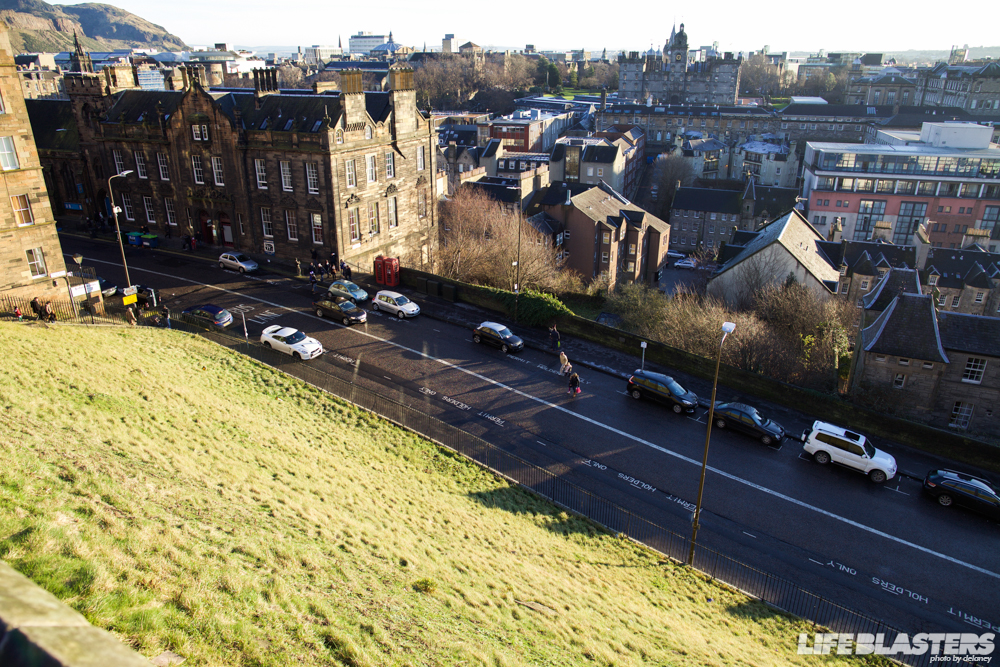 We climbed up to the castle to check out the view, and while looking over the city I couldn't help but spot a GTR. This photo shows the topography of Edinburgh. Where ever you're going, chances are you're going up or down a hill or stairs.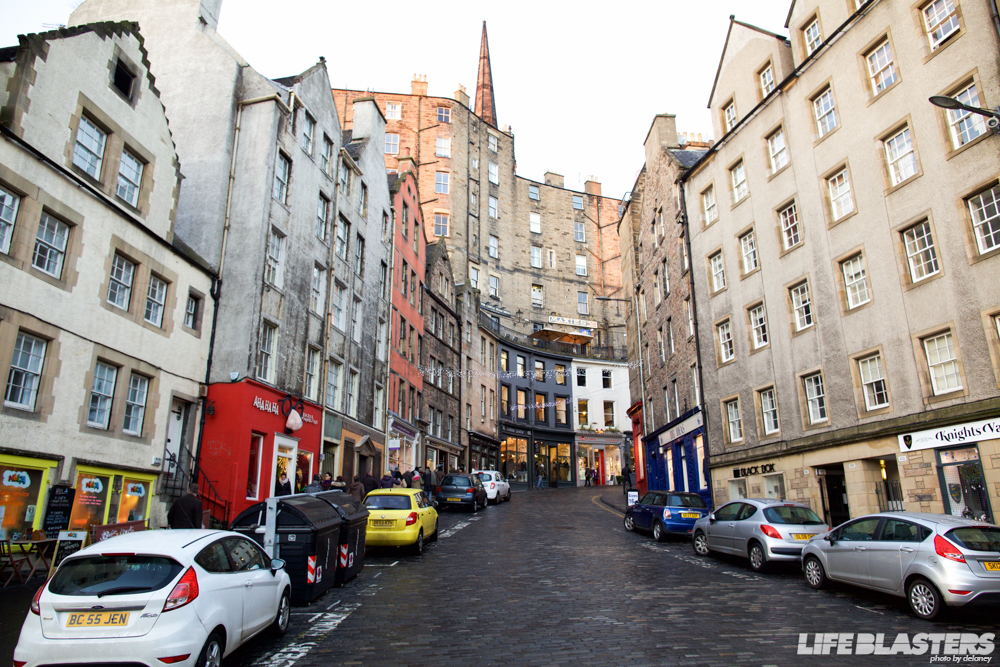 Victoria Street was one of the things I really wanted to see. First off, the curved building give it an awesome look, but it's also a two story street, with shops on the street, and sidewalks on top of some of the buildings with other shops up there.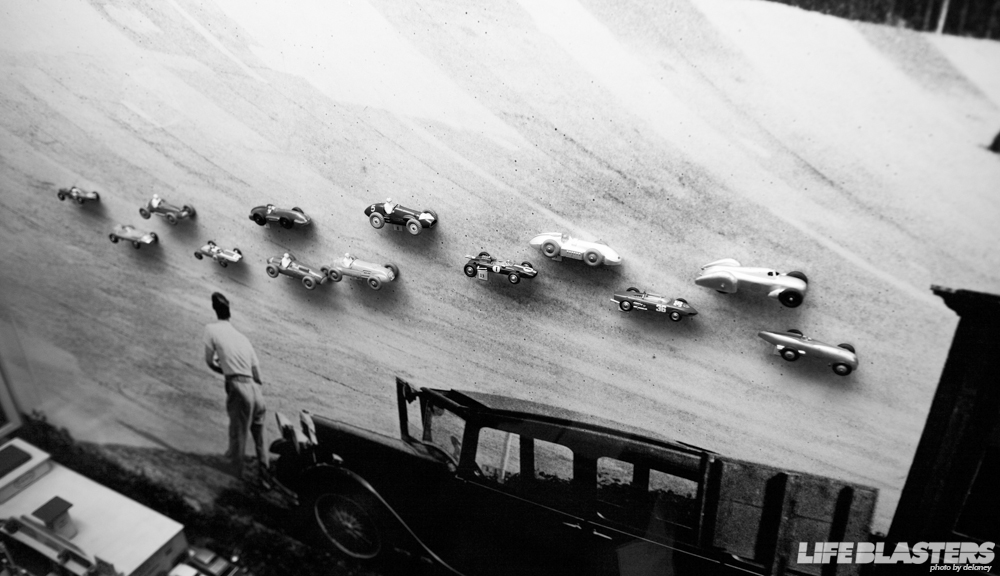 We passed the Museum of Childhood and decided to stop in to see if they had anything cool in the gift shop. Then we decided to see if there was a display of toys cars. There were only two cases with cars, but this Grand Prix themed area was pretty cool.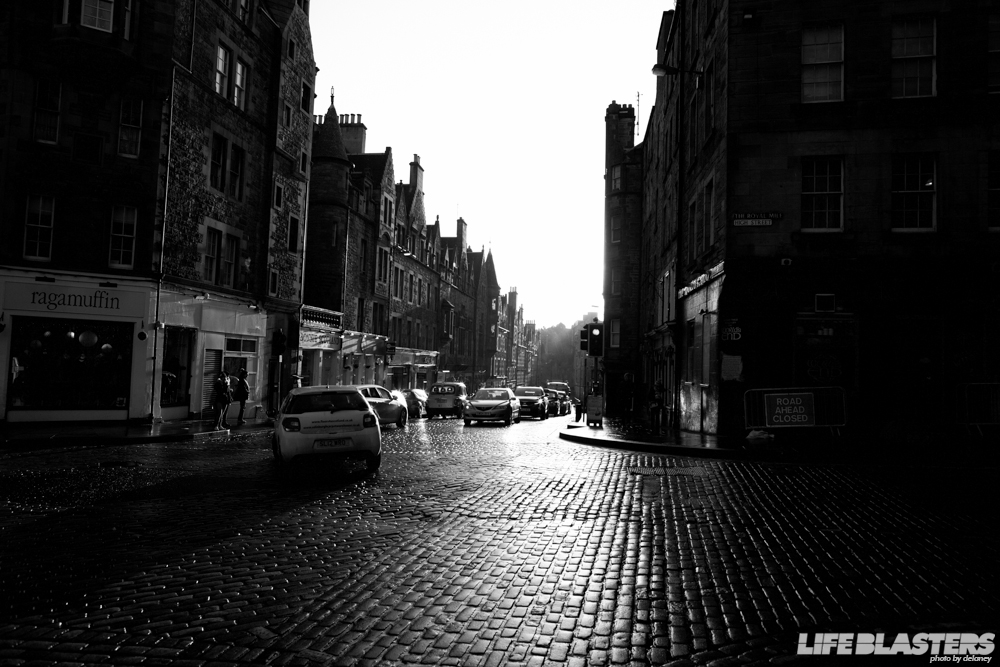 While Edinburgh is no London, the traffic was still pretty constant all day. Many of the roads are also still brick which makes for an interesting sound with cars constantly running on it.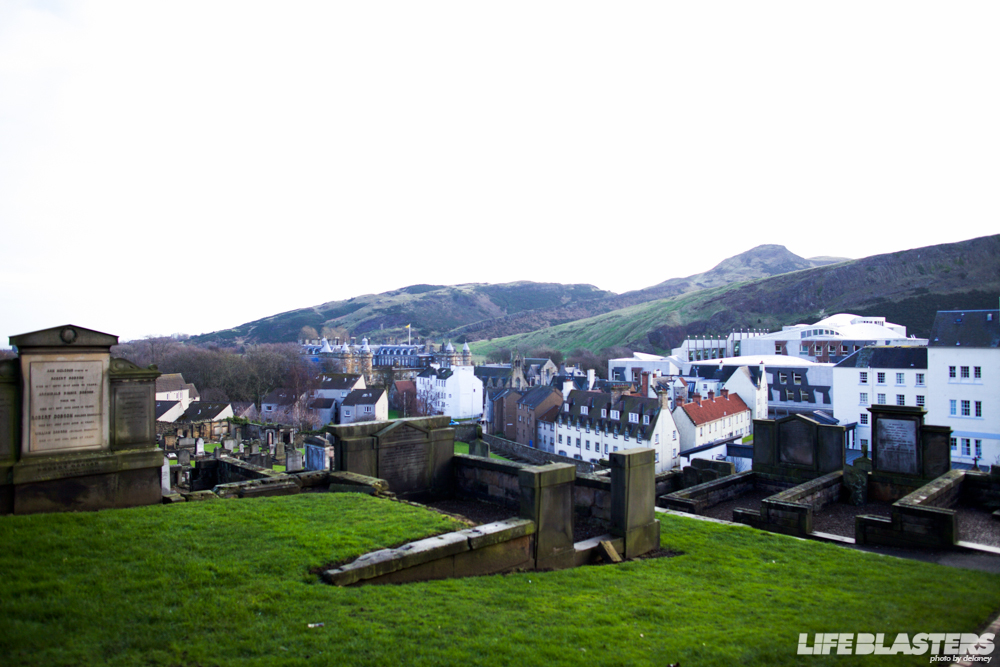 Our original plan was to climb up Arthur's Seat, the hill going off to the right of the frame, but after we got up about 50 yards we gave up. After walking who knows how many miles in London and having to deal with almost a week in hilly Edinburgh, we called it good.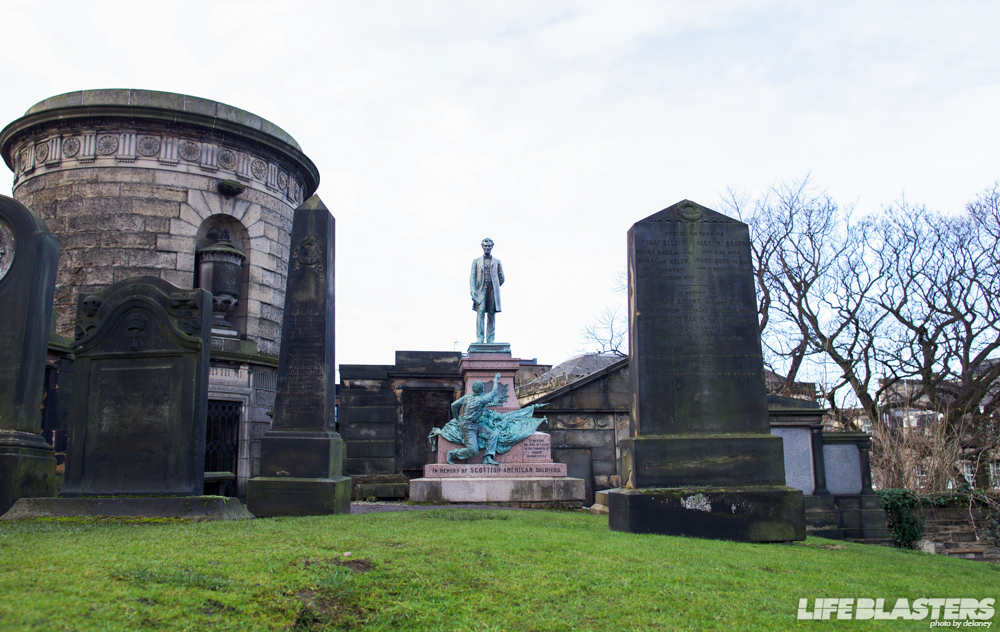 Instead we decided to wander around and see what else we could find. We found this monument, which was the first monument outside the United States of Lincoln, or any US President for that matter, and of the Civil War.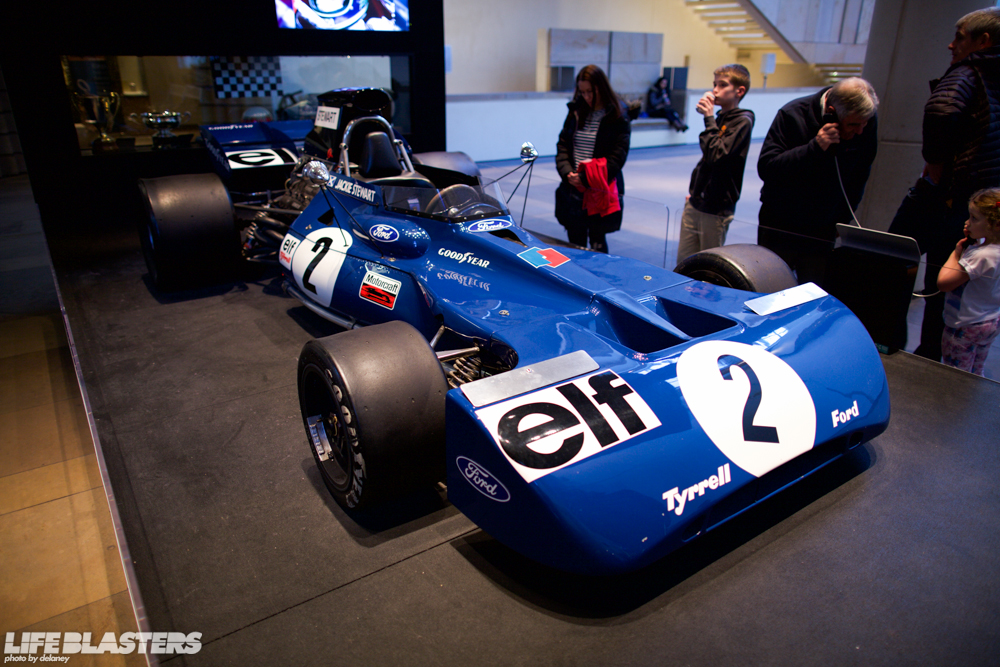 We had a pretty busy schedule, meaning we couldn't spend too much time at the National Museum of Scotland, but you bet we had time to find Jackie Stewart's Tyrrell 003.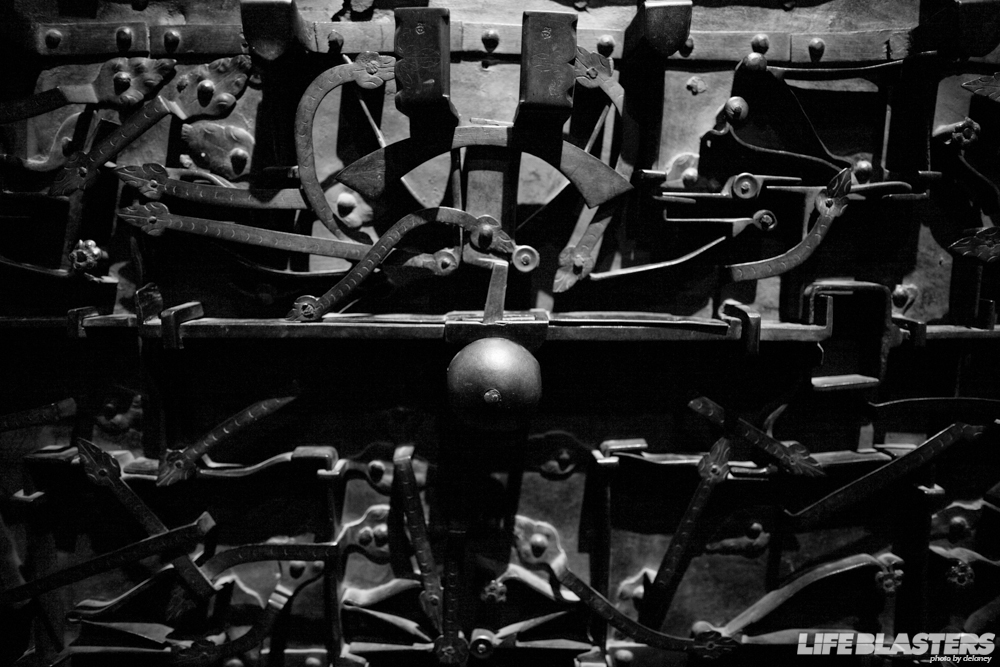 We wandered around a little and saw this crazy chest with some amazing metal work.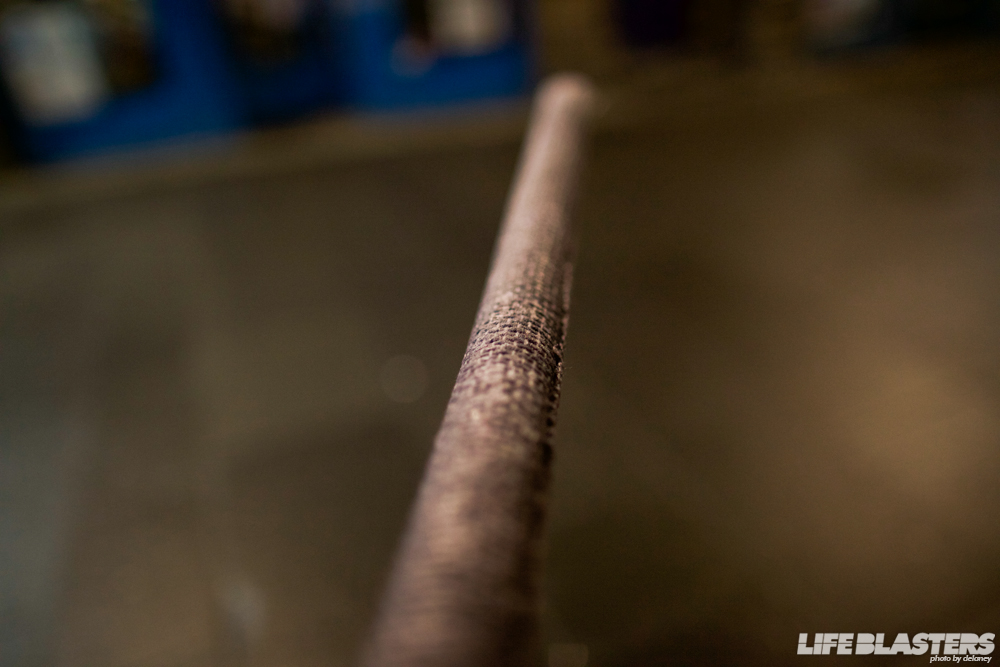 All the while we had to carry these weird sticks with us that would soon serve their purpose.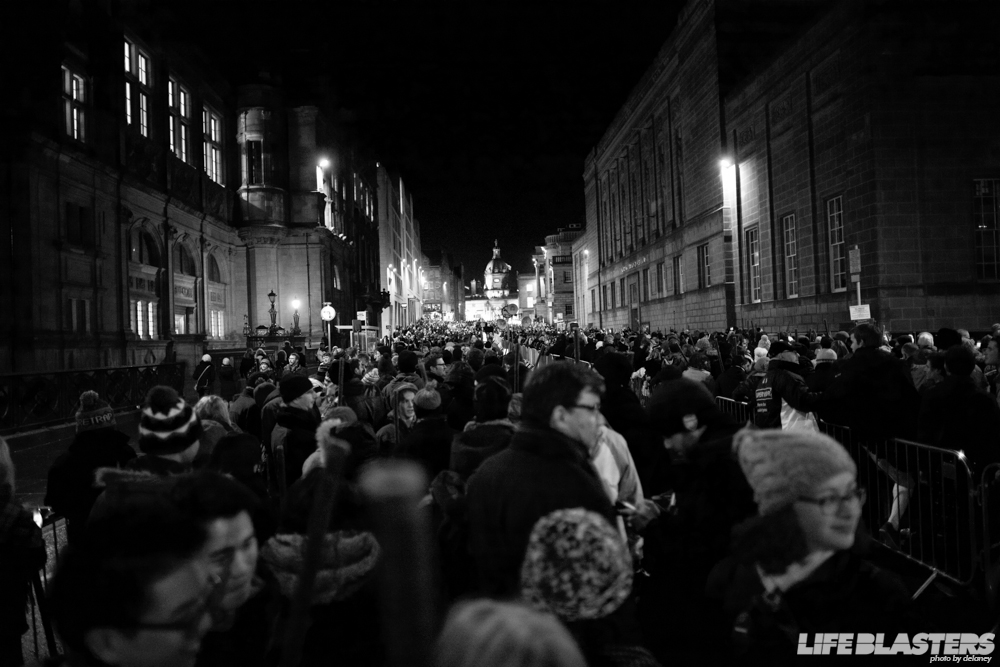 We weren't the only ones carrying them either. Around 8,000 people showed up carrying these sticks and gathered in lines, waiting.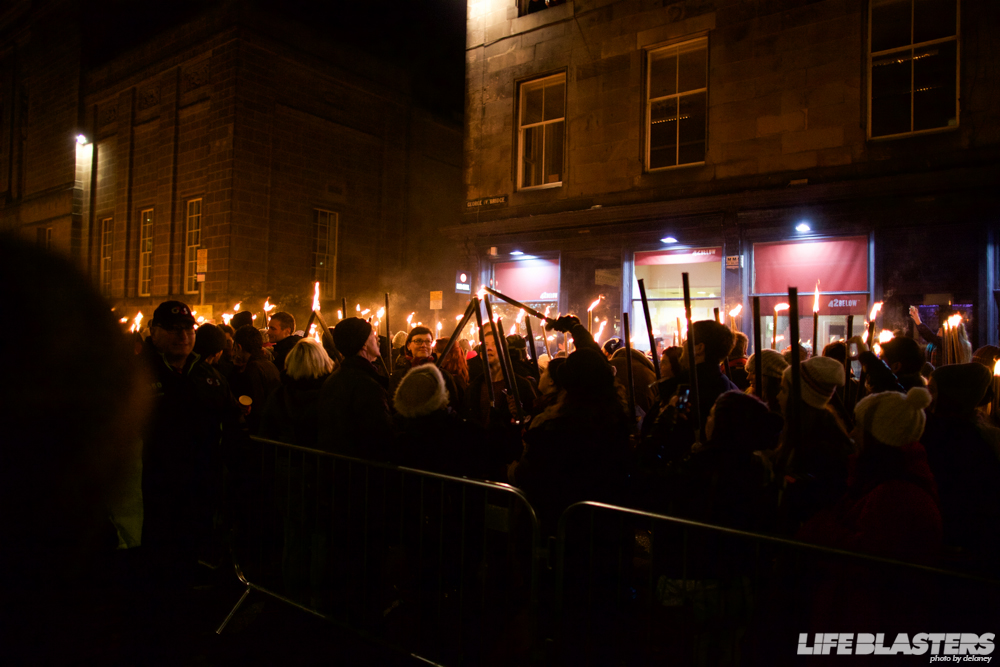 And for what? The torchlight procession. The Scots don't do a "normal" New Year celebration, this wasn't even for New Year's Eve. It was the day before.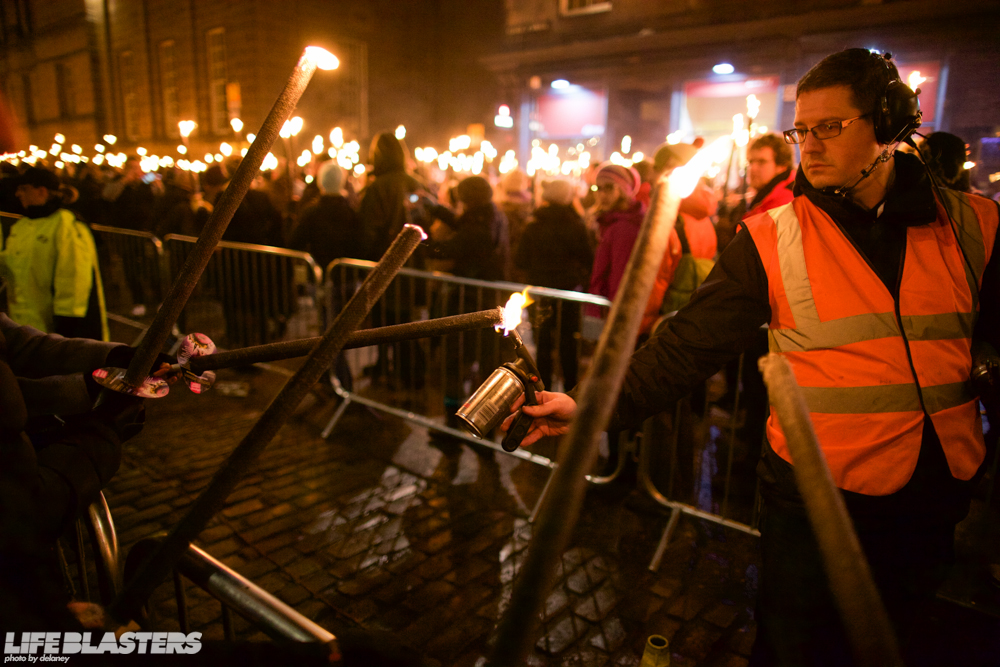 The point is to make a river of fire through the streets of Edinburgh. With Vikings leading the way, it makes you feeling like you're in Norway as opposed to Scotland.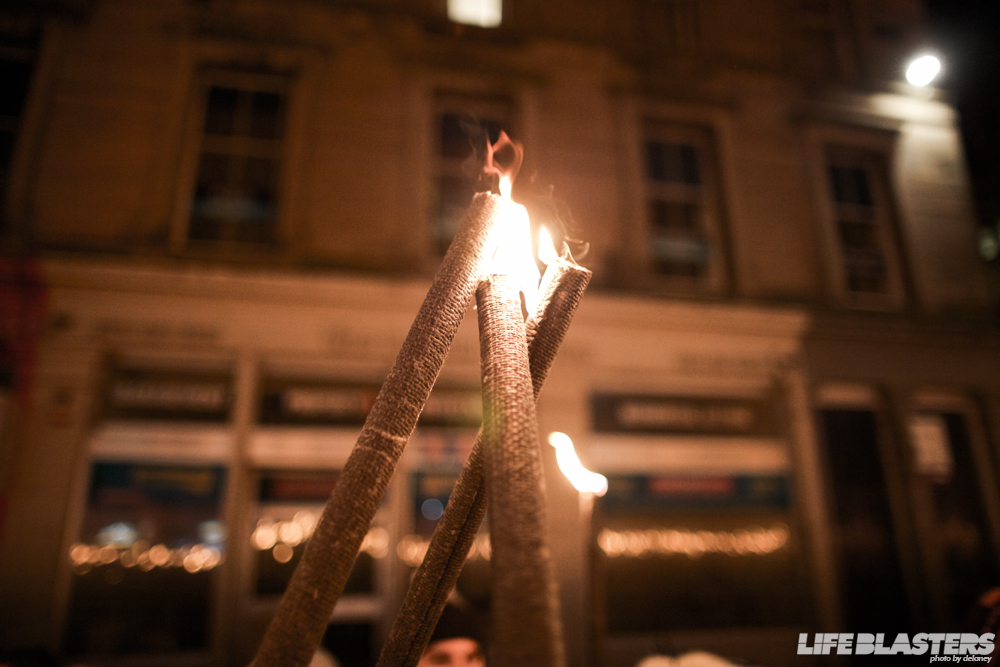 Only a few torches are lit by the staff, you then have to share your flame with others making it a friendly event and making for a lot of conversation between strangers.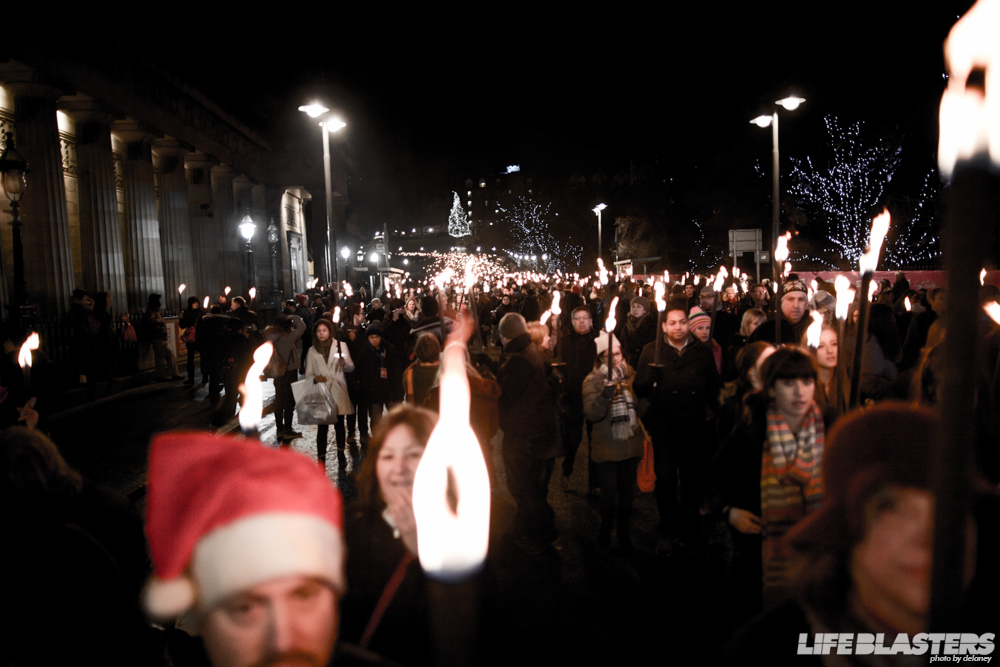 The end result: amazing. Seeing nothing but flames in front and behind for as long as you can see was simply awesome. At first it was cool, but after awhile you started worrying about getting hit by someone else's flame. That's only a minor thing though.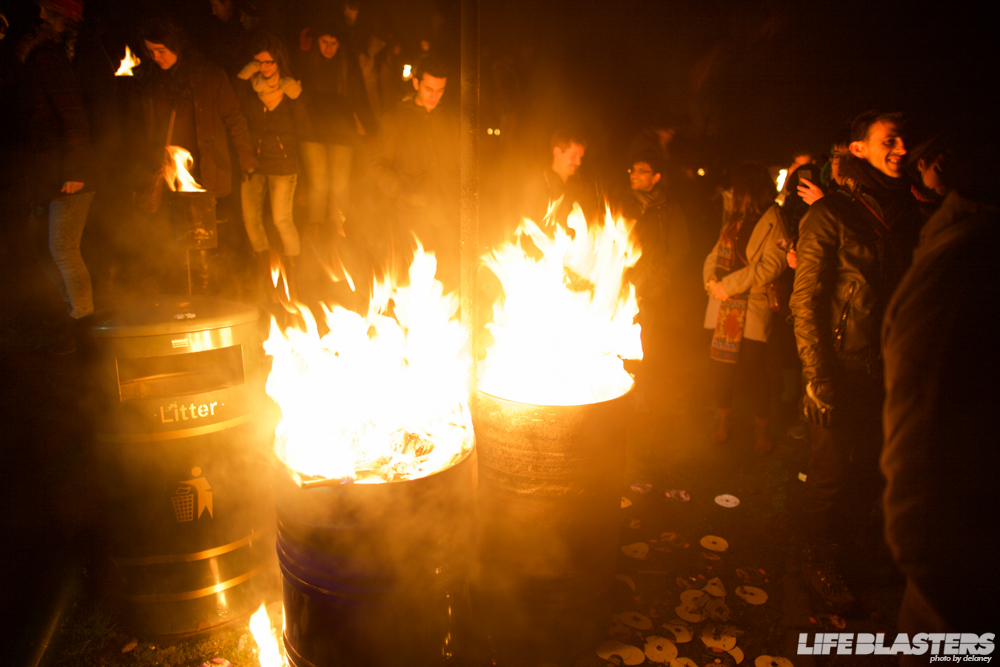 At the top of the hill were some barrels to dump the flames, which made for a communal flame of everyone coming together. Pretty deep, no?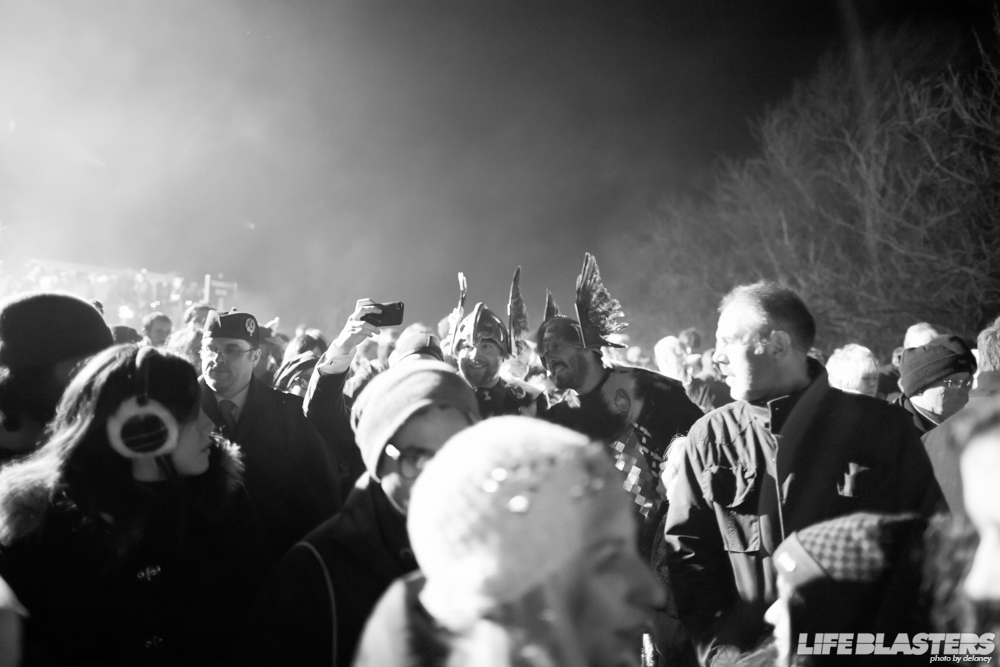 It was also pretty cool seeing people dressed as vikings walking around with everyone else and posing for photos with every other person they passed.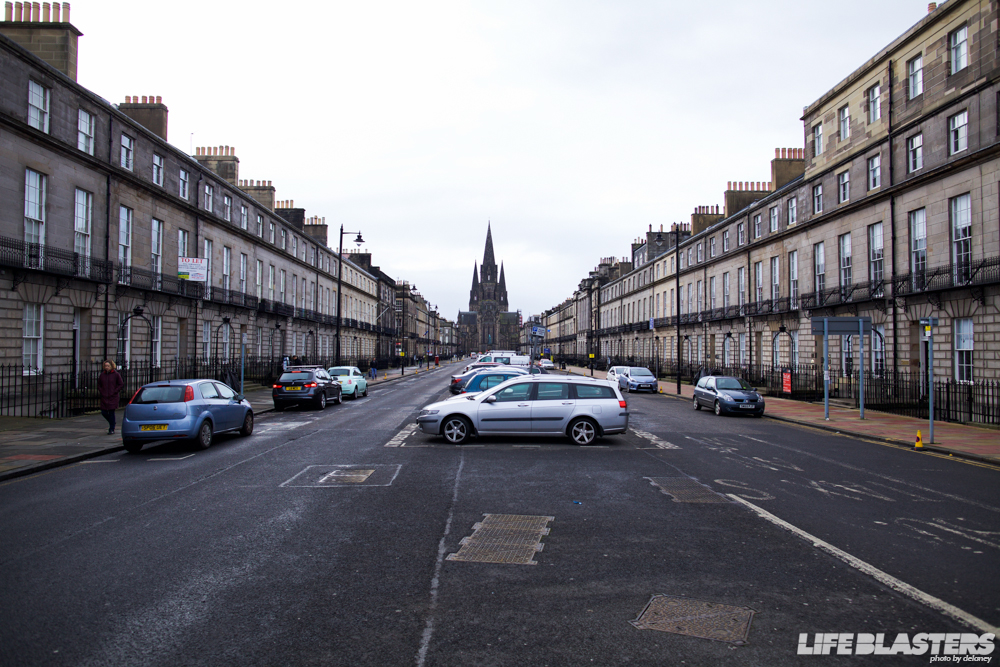 The next day is what made me really like Edinburgh. At first we were just on and around the Royal Mile, but today we went out a little more and saw more of the town. Living in the United States we don't have any insanely old churches like this one. Especially ones that stand out like this one.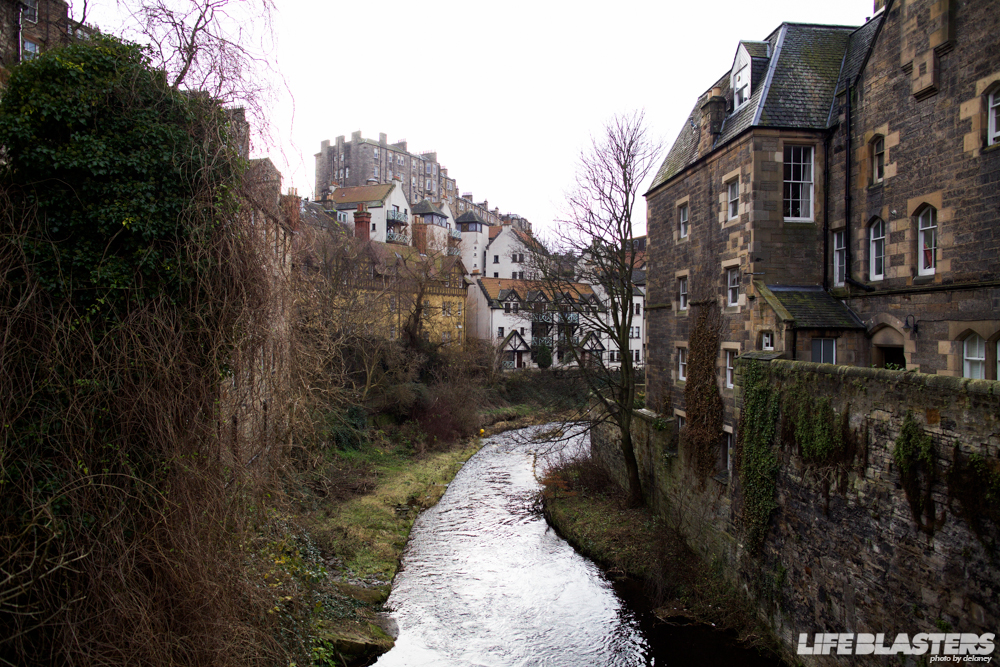 We seemed to have accidentally walked all the way down to Germany when we got to Dean Village.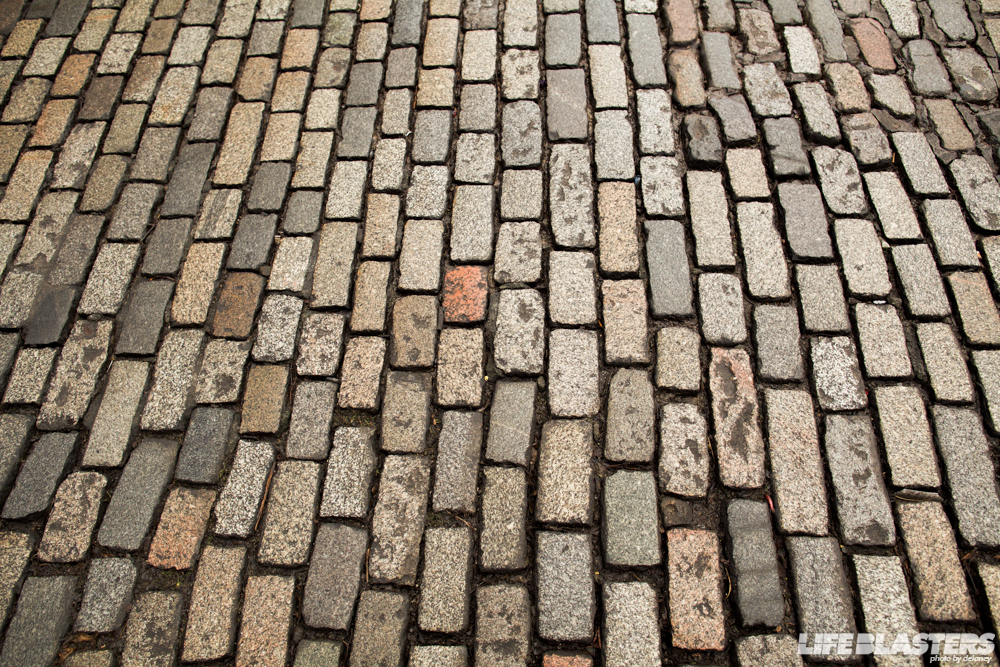 And as we walked most of the roads were still the old bricks. It really drives home the age of the city and how long it was been around.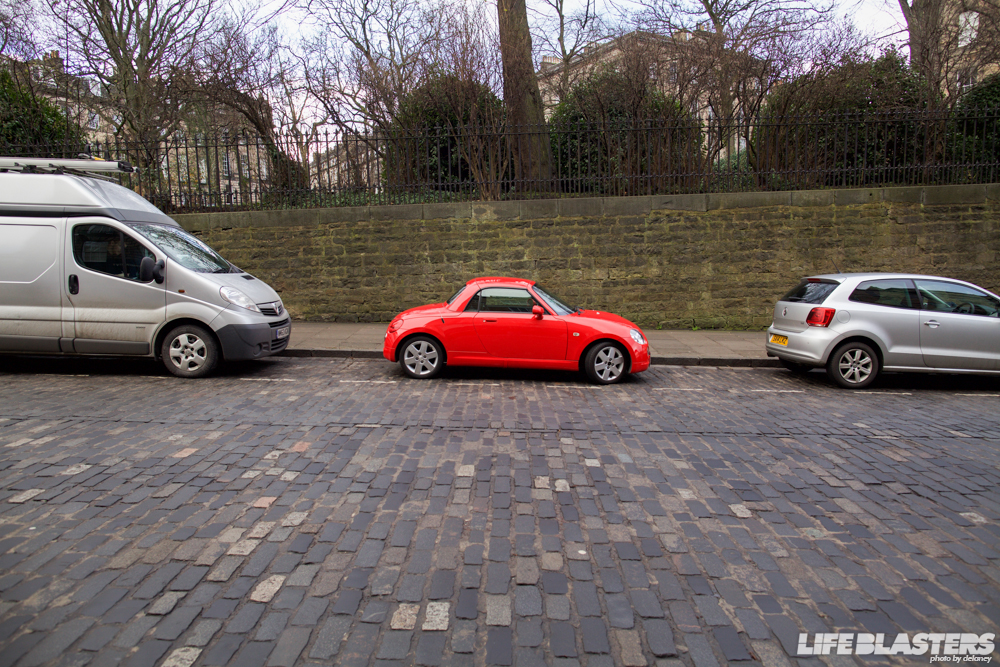 I couldn't help but shoot this Daihatsu Copen when I saw it. Probably because we don't get kei cars here in the States, but also because I always see them at Tsukuba Circuit.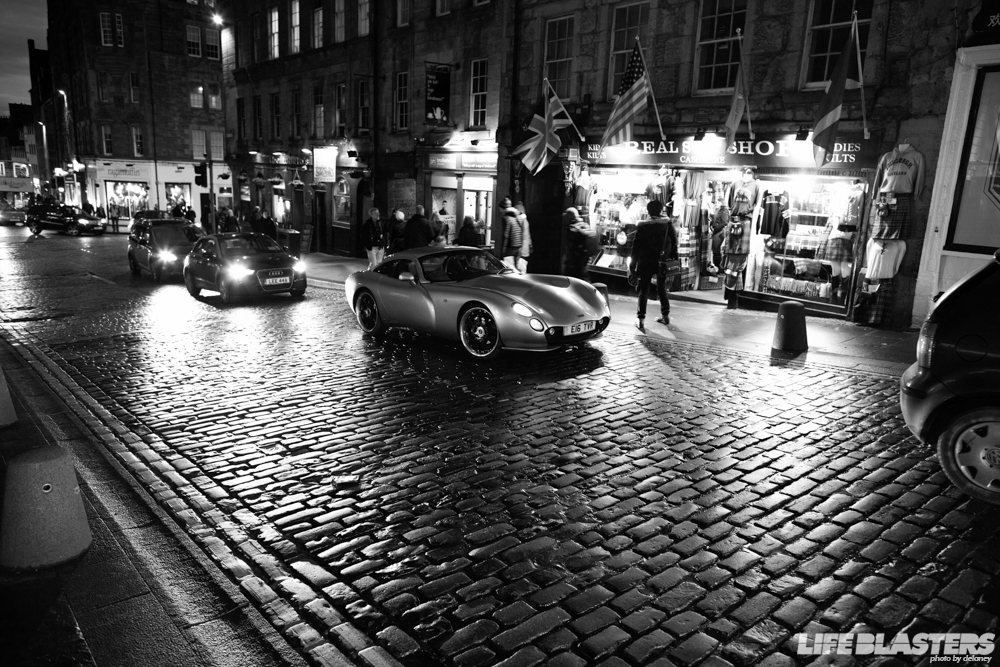 Then the last car in this story, and it couldn't be more perfect. I was surprised that I hadn't seen a TVR yet in the home of TVR, but getting back to the flat on New Year's Eve I finally was able to check it off the list. Good way to end the year I think.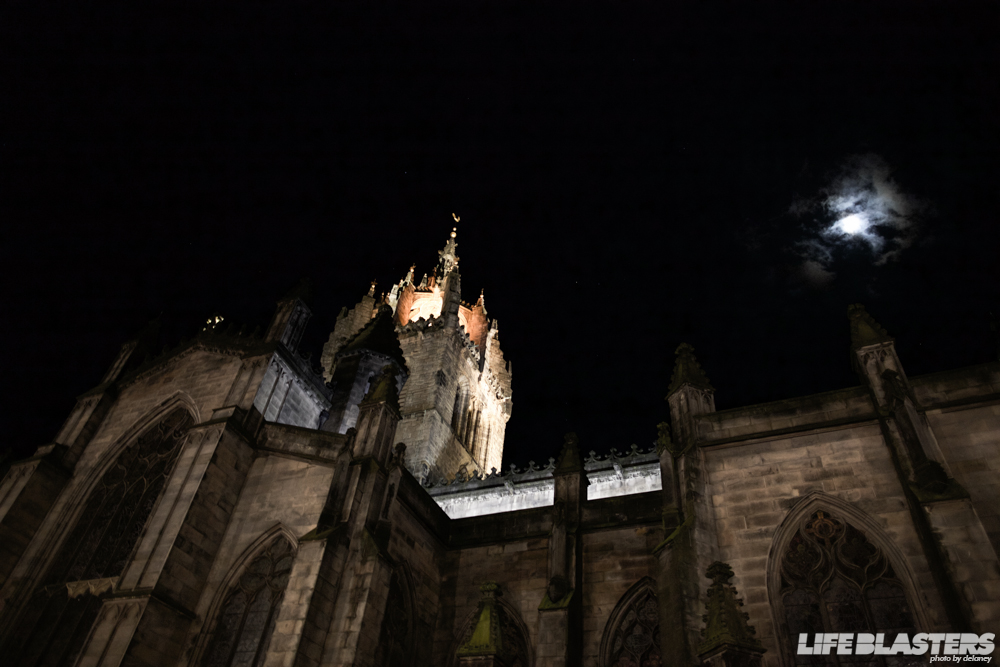 Once darkness fell, around 4:30, Edinburgh started to really come alive with year rapidly approaching its end.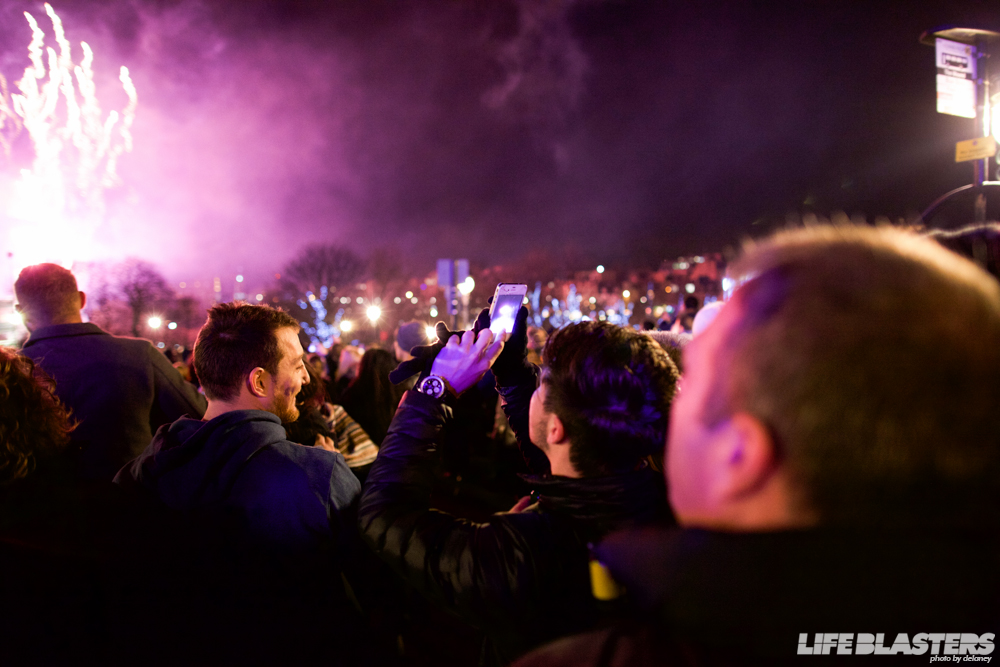 Princess Street, one of the main streets in Edinburgh was shut down and filled with people, food and stages. Every hour from nine until midnight, Edinburgh Castle shot off fireworks, each show slightly bigger than the one before.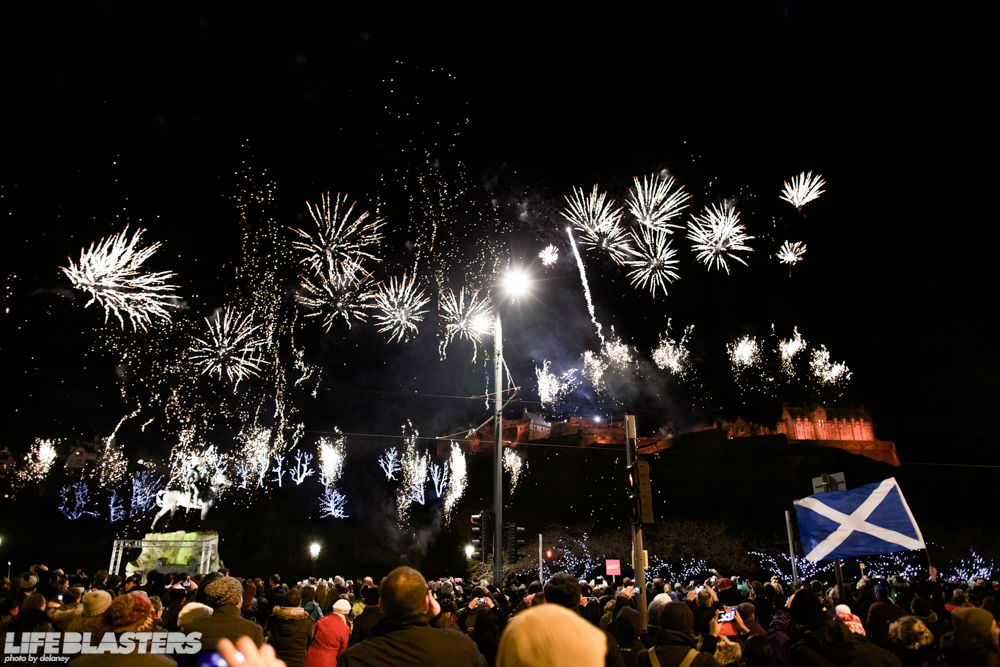 Around ten till it seemed like everyone stopped what they were doing and turned their attention to the sky.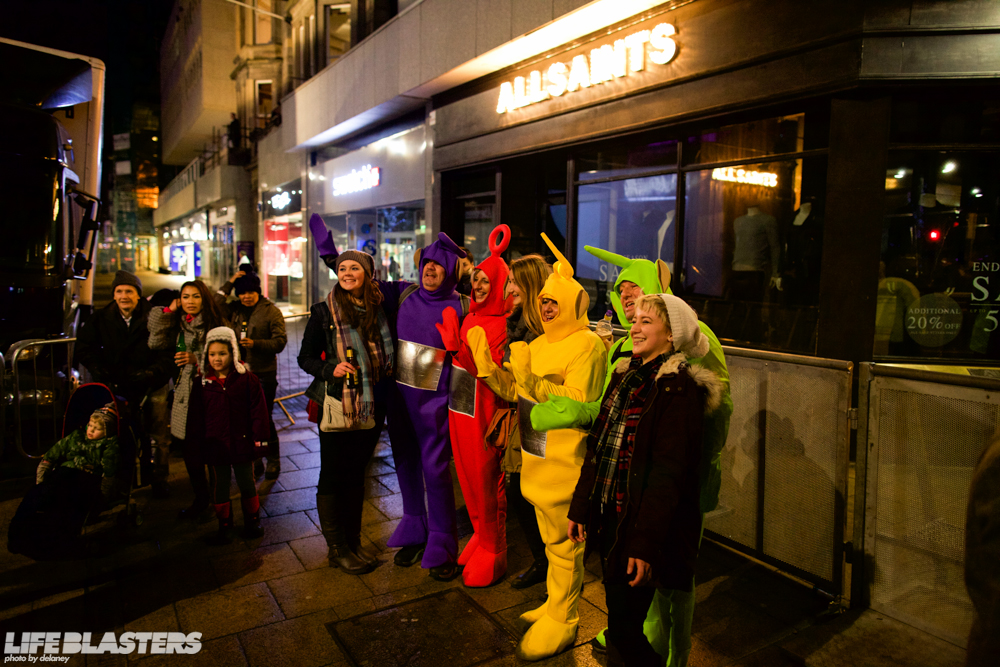 The saying for Hogmanay is, "if you remember New Year's in Edinburgh, you weren't in Edinburgh for New Years." Not too sure how well the Teletubbies here remember Hogmanay, but I can assure you many of the people we were around most likely have no recollection of this party.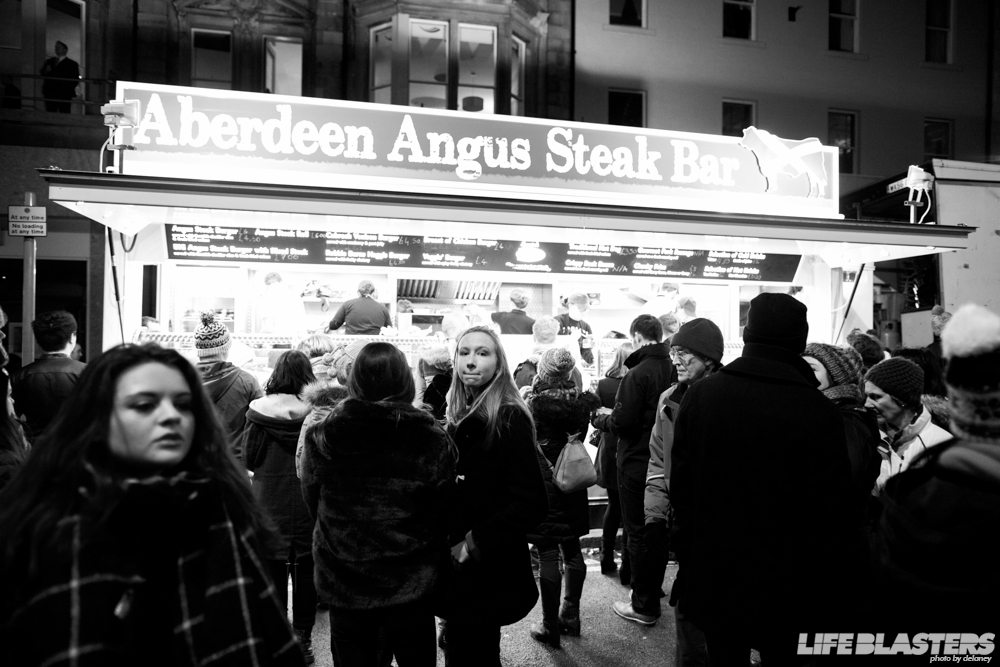 And no party is complete without food. Aside from the bar tents set up, every food truck was packed with people. If there was ever a time for me to try haggis, this was the time. So I did the right thing, I avoided it like the plague.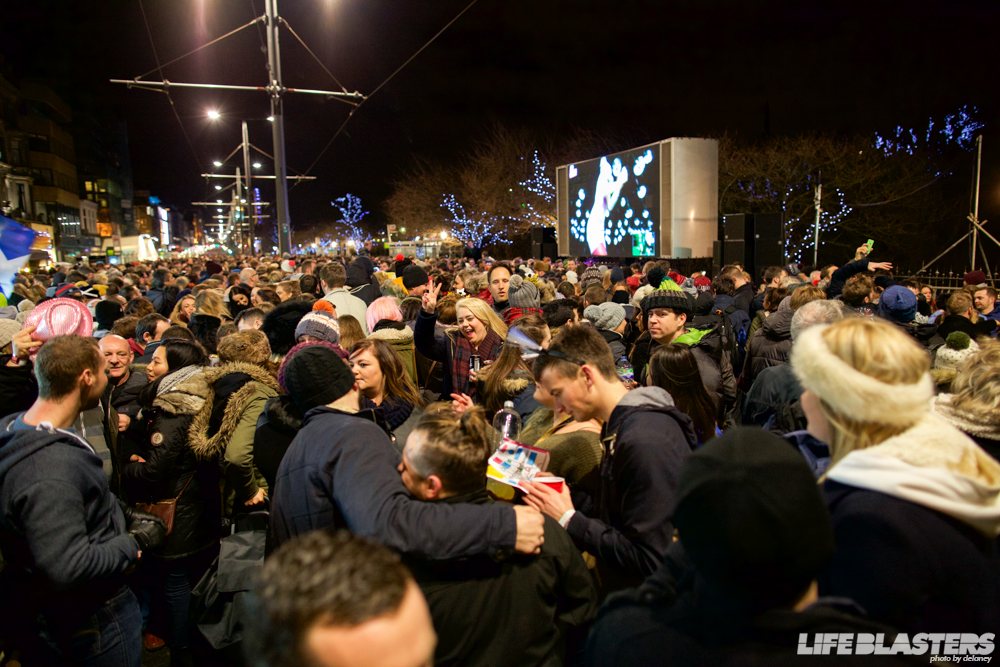 With various live performances going on up and down Princess Street, one performance was broadcasted over the large TVs. DJ Hot Dub Time Machine played hits from the 50s on up with every hour being a new decade. But no song got quite the roar like 500 Miles by the Proclaimers. But then again, how can you not want to sing along?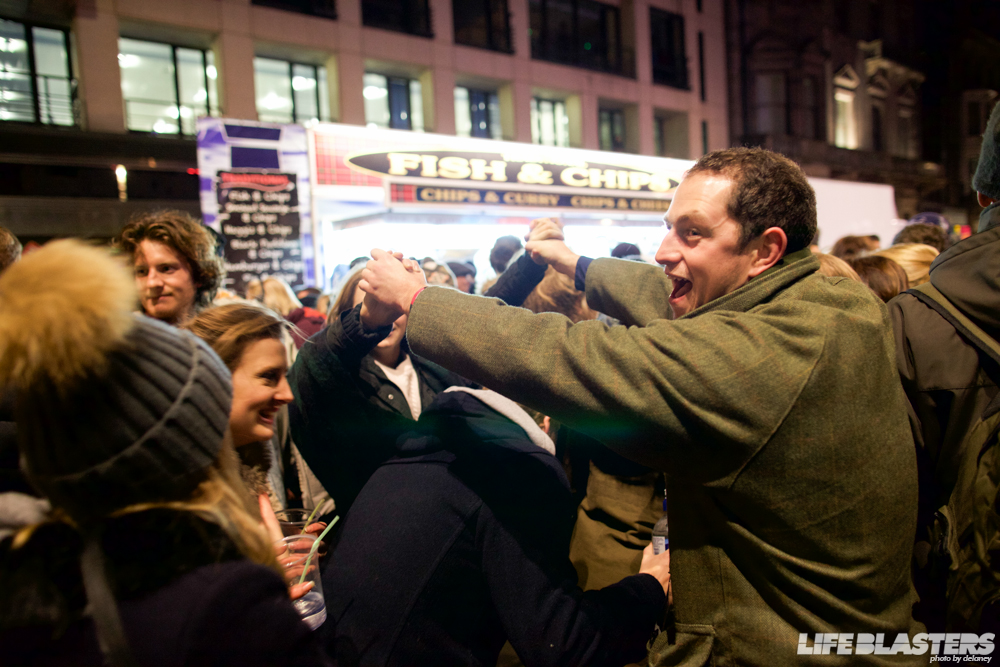 I've never been to a New Years party anywhere else, but I reckon they're all pretty similar. Being in Edinburgh was like being with family, a family of 75,000 people from all over the world. Everybody instantly became friends with whoever was around them at the time. Everyone was smiling and laughing about something. The sea of liquor and beer bottles on the road beneath us might have had a helping hand, but either way the atmosphere was that of happiness and joy.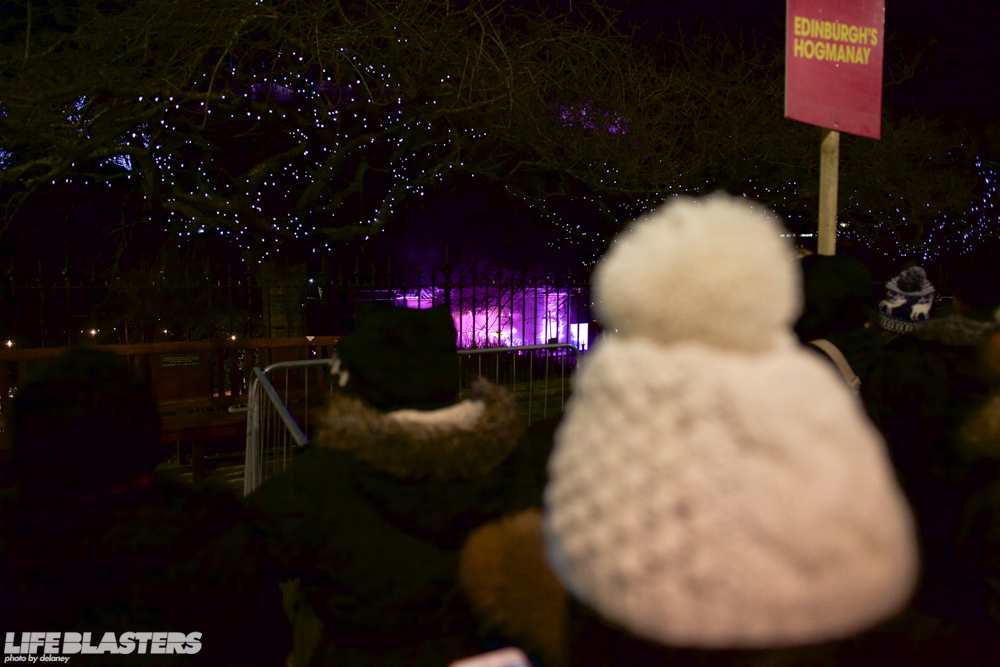 And Edinburgh didn't stop at just the street party either. The headlining act was Lily Allen, that little purple box. It was an extra charge to get into her concert, so we and a few thousand other people just stood next to the fence and watched.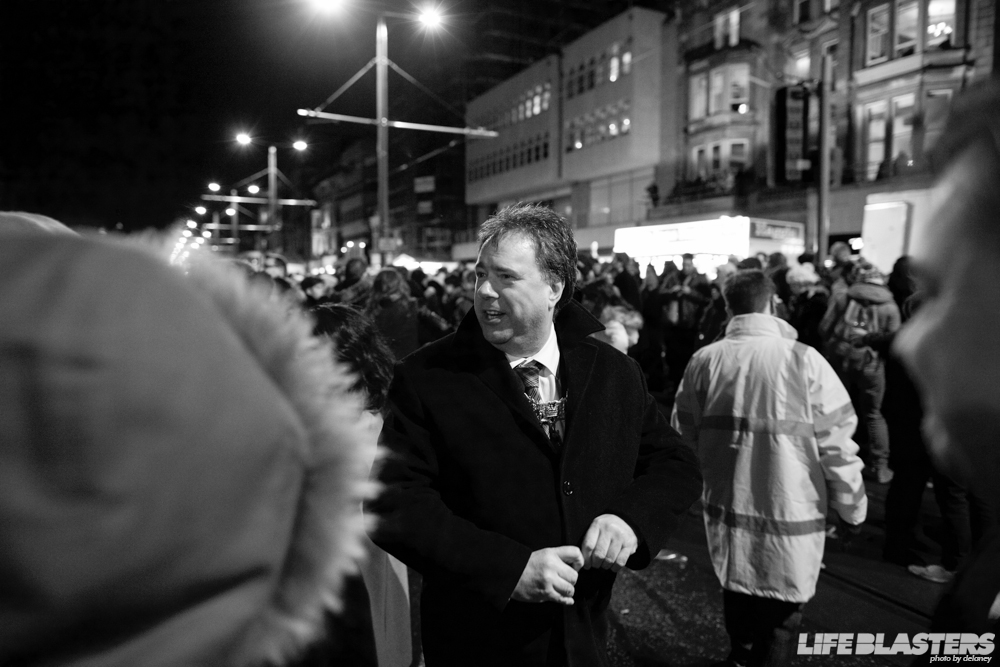 Then the Right Honourable Donald Wilson, Lord Provost of the City of Edinburgh showed up. He's the equivalent of a mayor.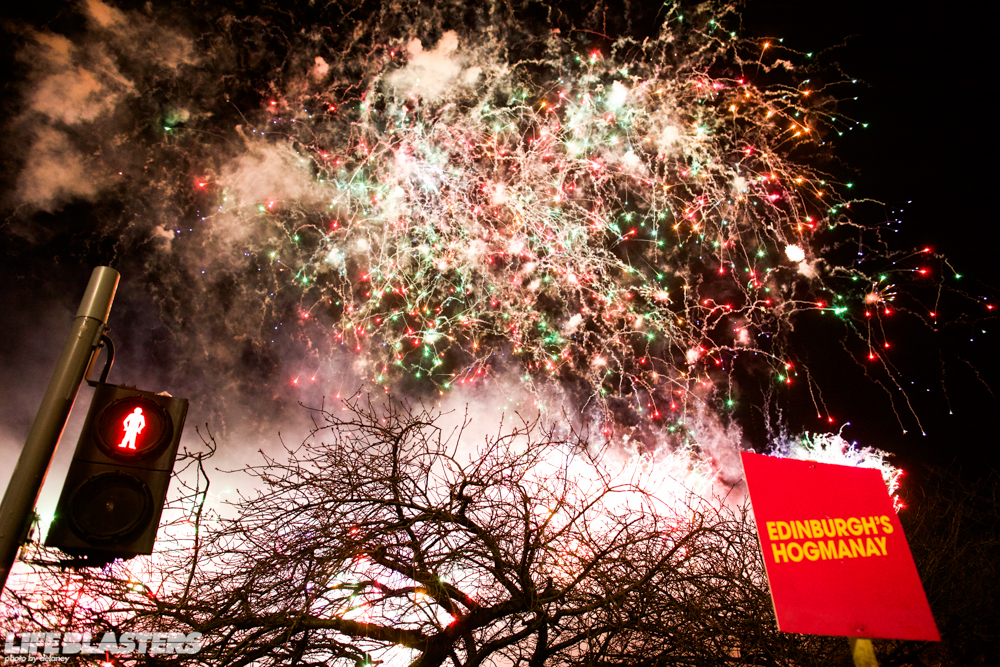 Midnight hit and I saw one of the largest firework displays I'd ever seen. It went on for about five minutes and kept building and building on itself until it was almost just a wall of light in the air.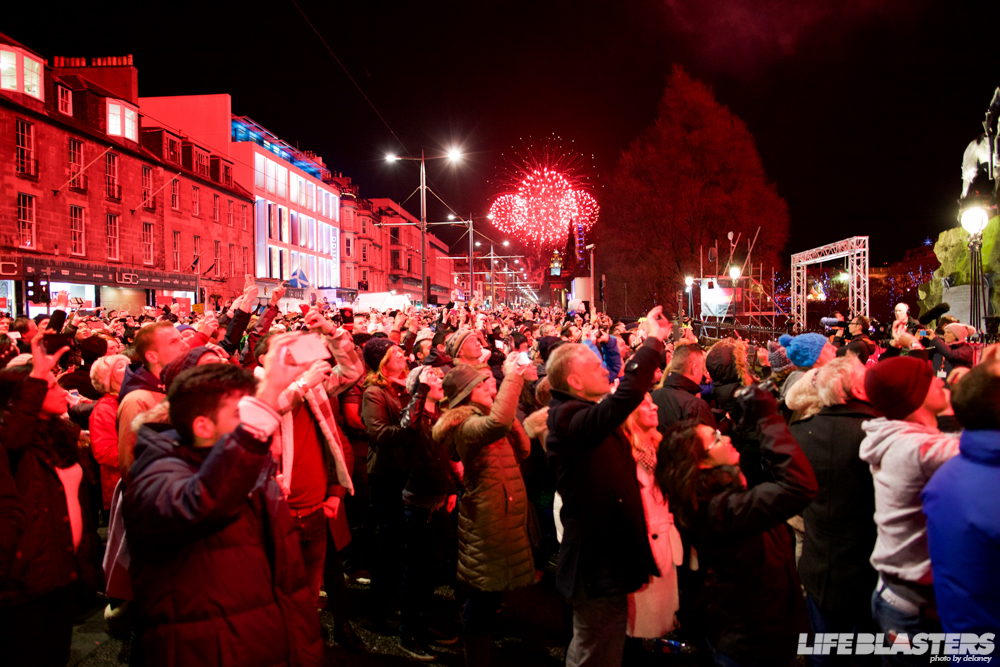 But Edinburgh doesn't just have one firework show, no, that would be easy. They have two that go at the some time from both sides of town.

After the fireworks we decided to call it quits and go back to our flat. The usual 15 minute walk turned into an hour walk with all the people and blocked off roads, but it just added to the experience. And there is probably no better way to start a new year in Scotland than with bagpipes.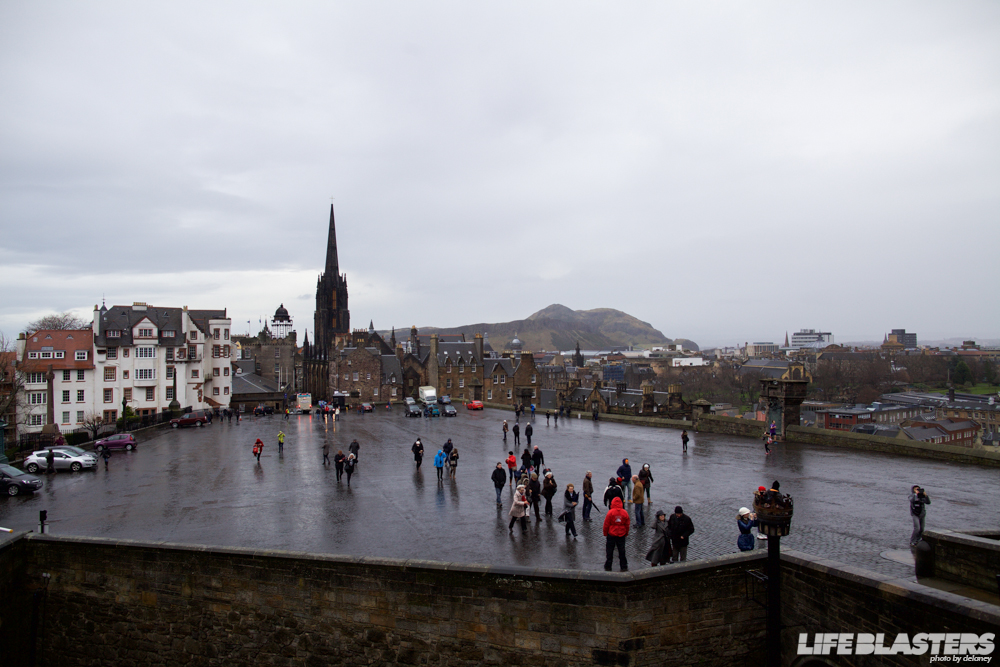 The next day couldn't have been more fitting for the state of most of the people from the night before. It was cold, cloudy, and rainy with wind gusts over 100km/h. So of course it was a perfect day to go to the castle!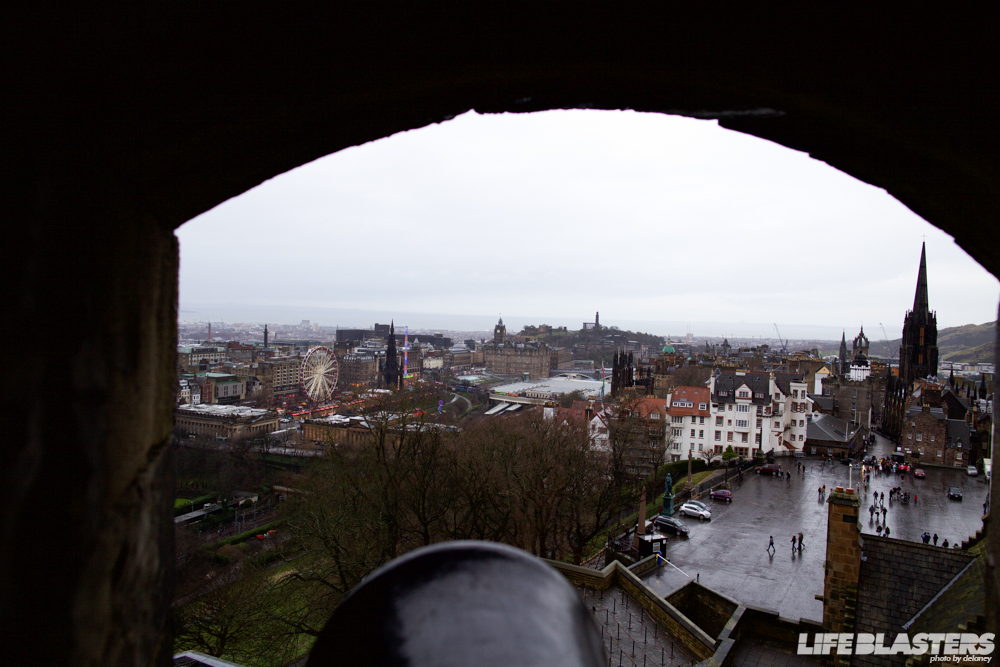 There was a certain spot of the castle that caught the wind just right, and it could have easily blown you off your feet if you weren't paying attention. I don't think there is a cooler day to visit a castle than this.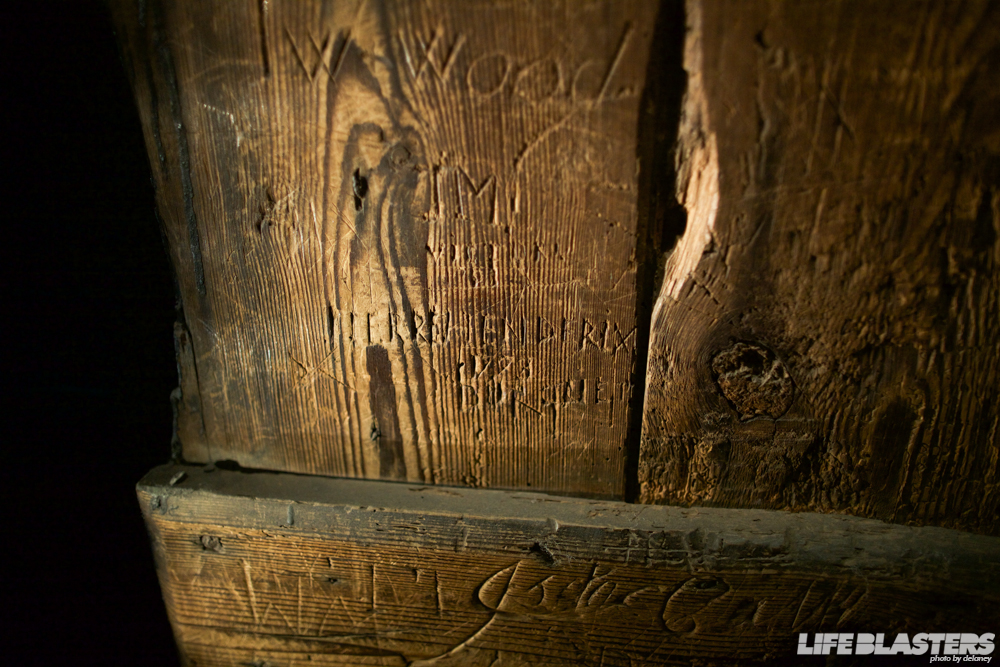 With the castle being mostly a museum now, they had some awesome pieces around. In the dungeons was this door that had carvings in it from the 1770s.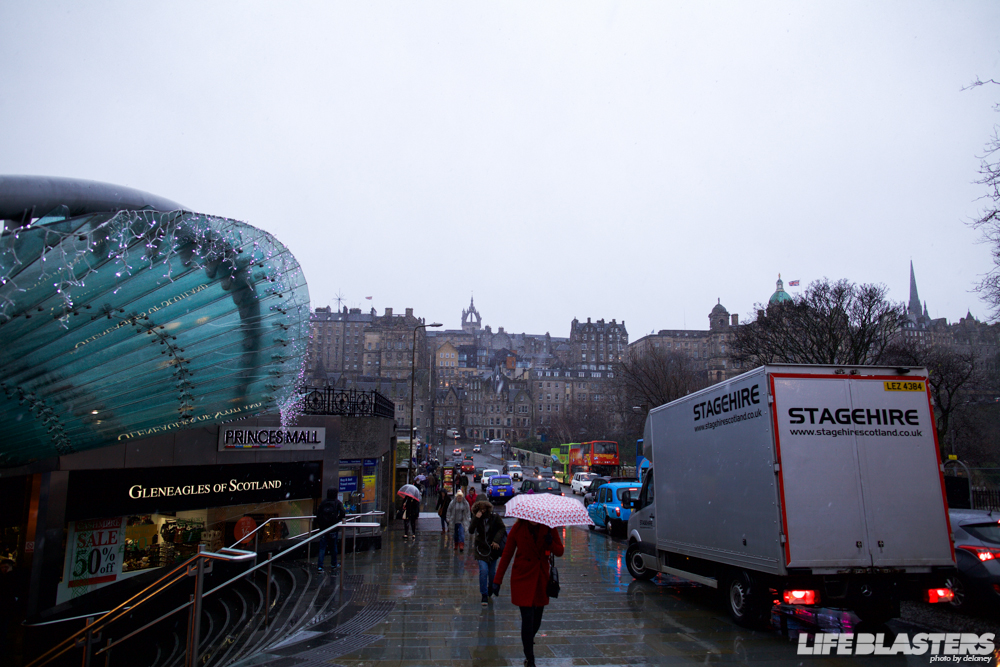 Here in Michigan there's a say that goes, "if you don't like the weather, wait 15 minutes and it'll change." While I'm sure that's said in many states, it's usually just a joke. But In Edinburgh it's truth. In the ten minutes it took us to get to this point here, it went from cloudy, to rain, to sleet then snow.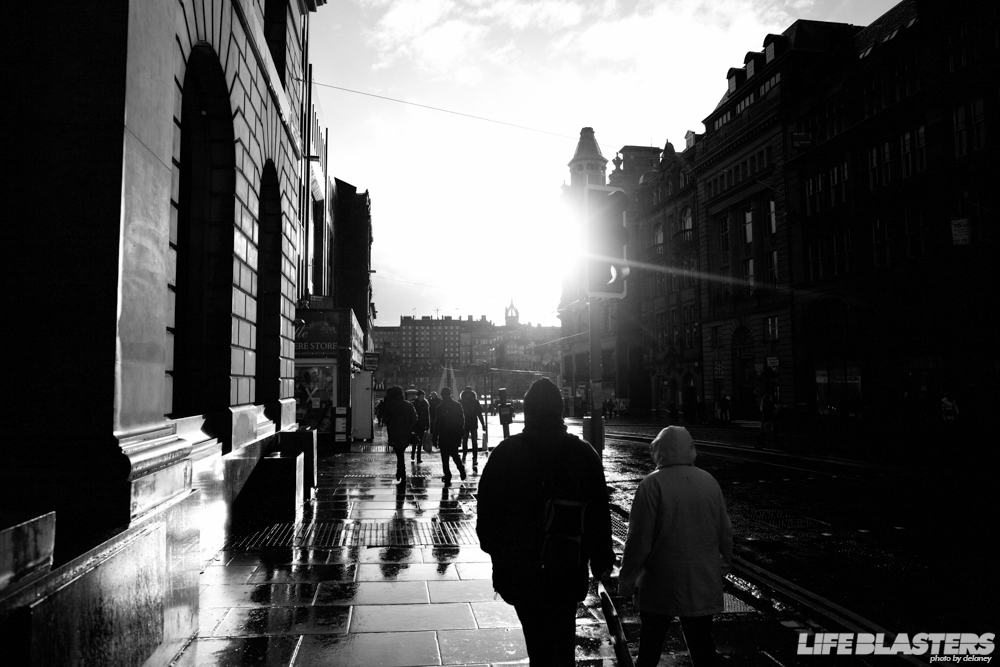 Then another ten minutes gave us a clear blue sky, followed but a downpour ten minutes later.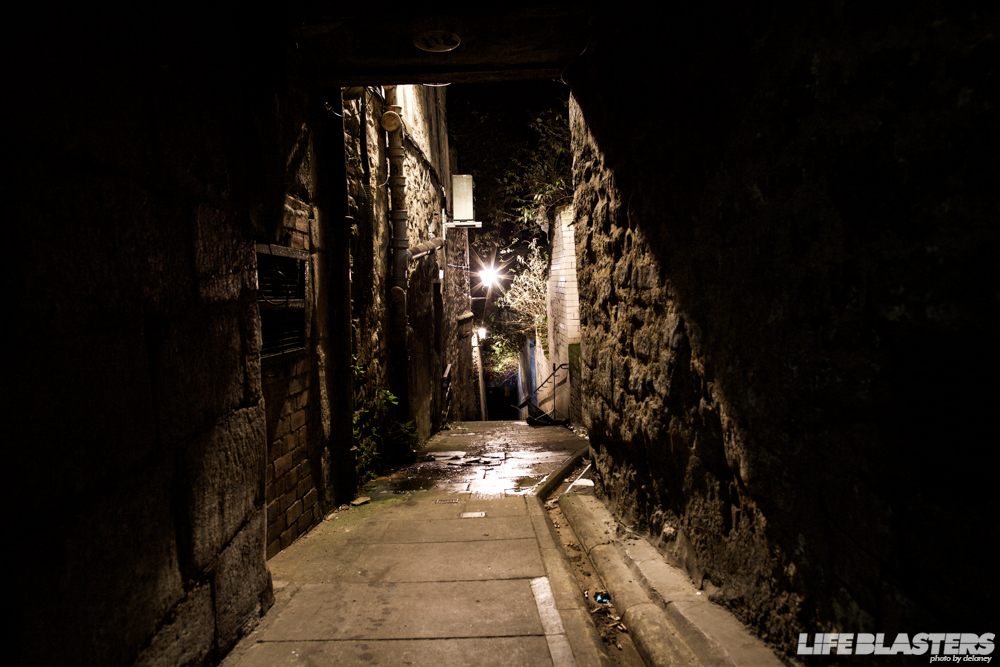 Our final night we wandered around looking at closes. Edinburgh is famous for its closes, or alleyways. Usually named after famous people who lived near them, every 50 yards there was close leading off the Royal Mile going either north or south.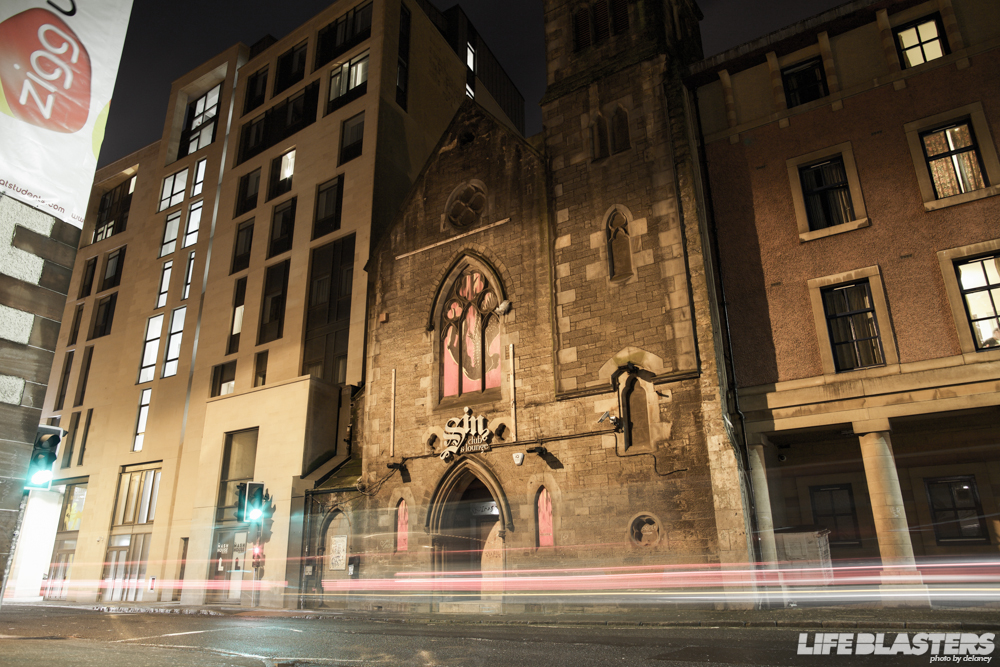 And Edinburgh has a weird thing with churches. I think I saw more churches that have been converted into bars or restaurants than actual churches.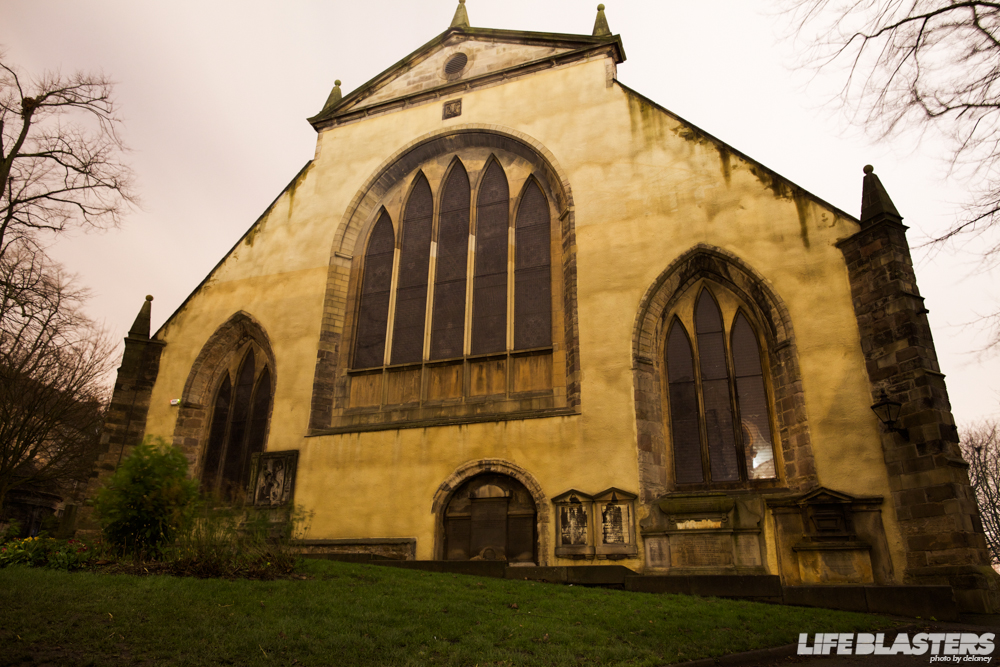 Although some churches were still left intact.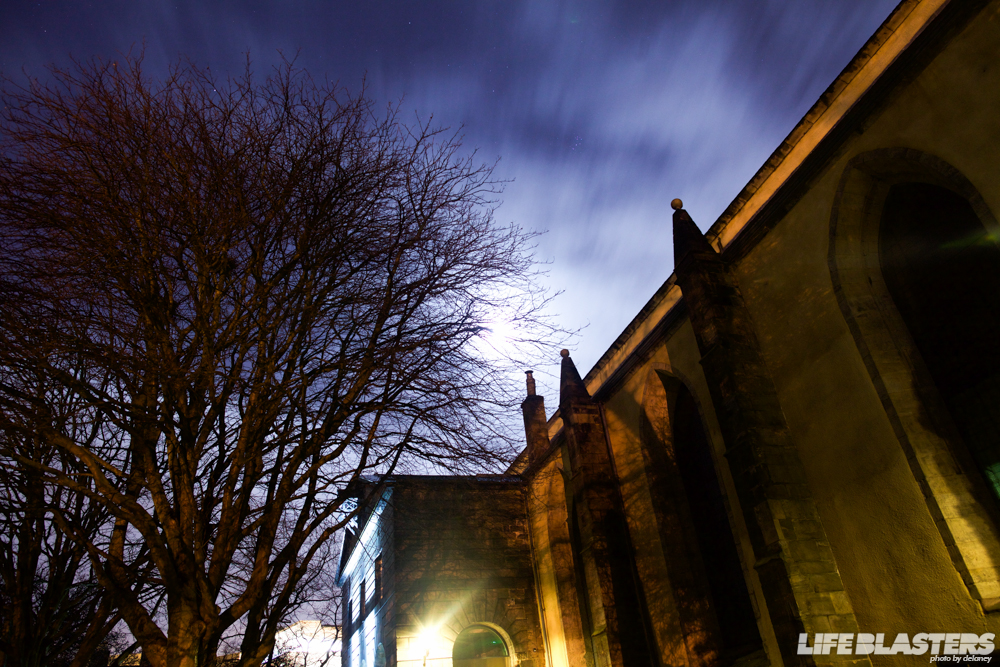 It was a bit menacing walking around the church and graveyard at what felt like 10 at night, but it was only 6 when we got there. After about half an hour of looking over the city for one last time, we headed back to our flat and prepared for our trip home the next day.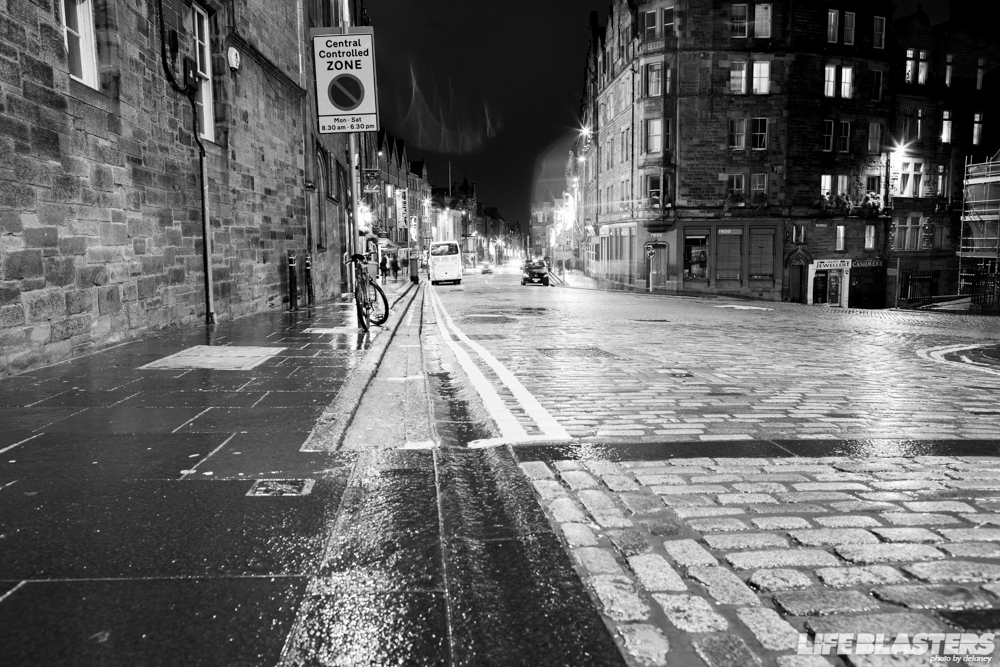 This marks the end of the story and trip. Two weeks in an awesome country and seeing awesome things. The only thing it did was make me crave more. Especially cars and racing, but that's besides the point. Getting to bring in the new year in a different country and doing it five hours before the East Coast was a weird but cool feeling. Hopefully these two parts weren't too boring, and if they were, my bad, but I enjoyed trying to take you along on this vacation.
Delaney
Email: delaney@lifebalsters.com
Instagram: @lifeblasters, @ericdelaney