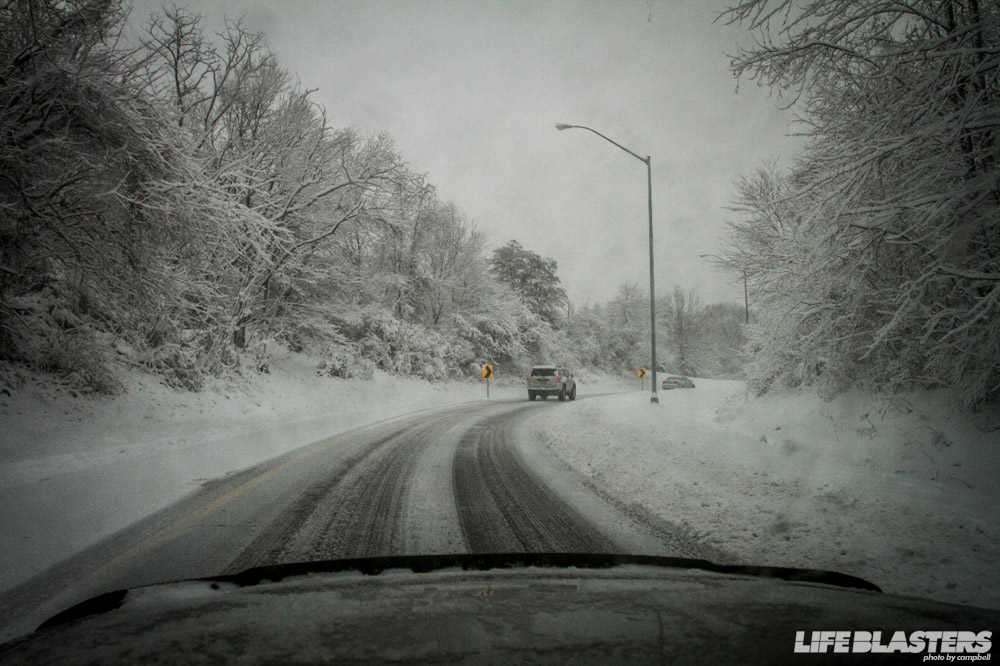 It's March 4th, a beautiful 70-degree Thursday out in good ol' Cheraw, South Carolina, where rally competitors are coming in from all over the country for the Sandblast Rally, held by NASA Rally Sport. As for me, this is the day I decided to leave Long Island, NY, during a snow storm, to make the 600+ mile drive to see Team Finn compete.



Despite driving through four states with poor visibility and hardly seeing the lanes, it wasn't the worst drive. After thirteen hours I did finally make it to the Inn Cheraw where I met with Dan and Teena Finn, of Team Finn. I woke up Friday to find cars being tweaked and worked on in the parking lot, Dirty Rallysport being one of many.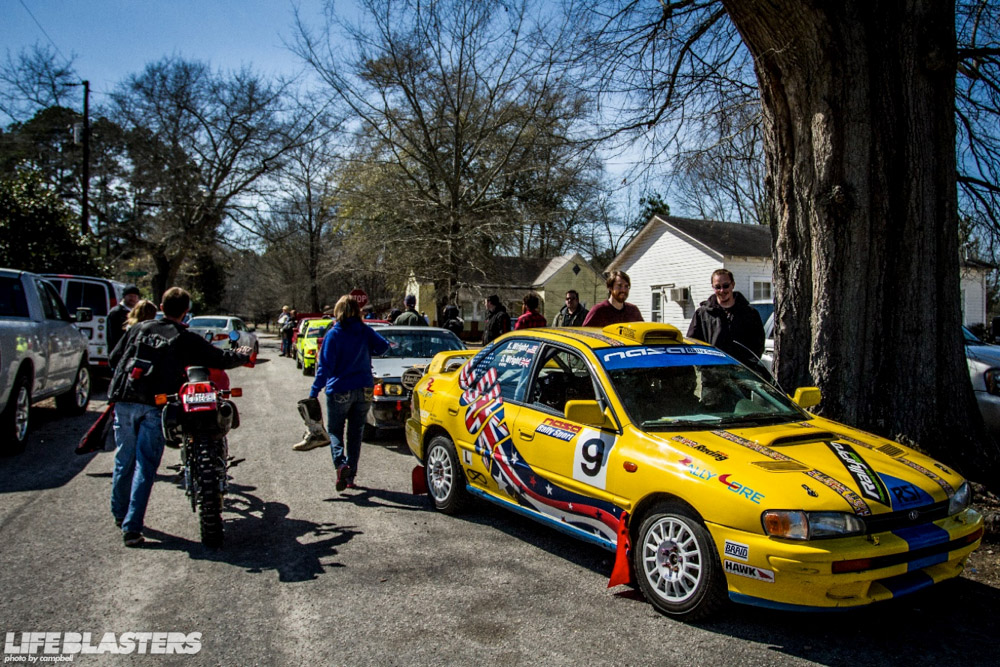 Friday was Tech Day. It's always interesting to see where things, like tech, are being held for different rallies. People just don't realize how much volunteer work goes on behind the scenes at a rally. There's no official rally garage here. Just a small hotrod shop in the middle of this residential area that, for one day, has been overtaken by rally cars and dirt bikes.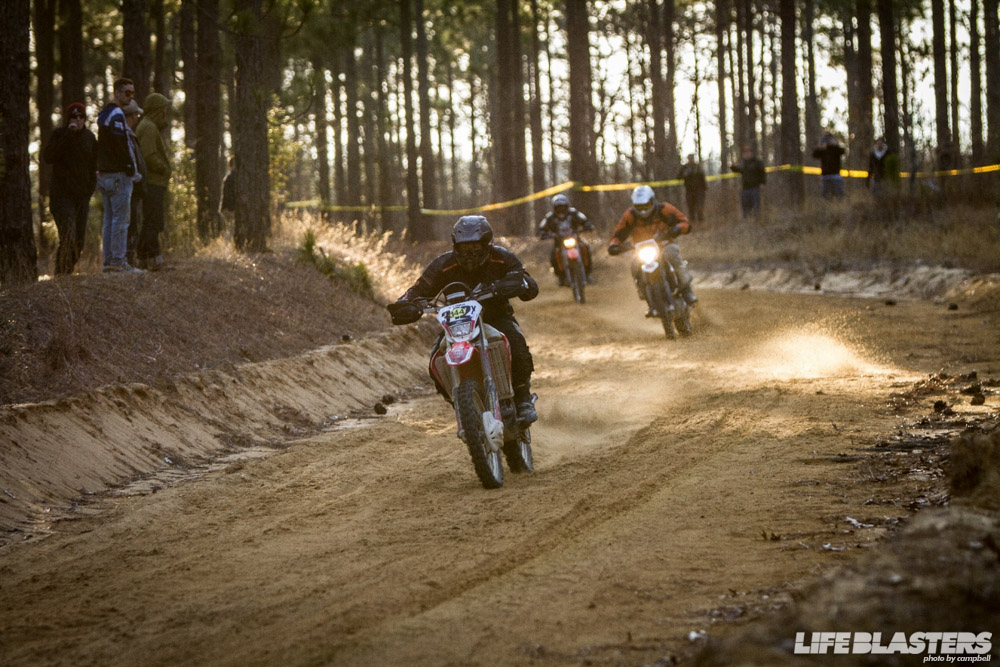 For whatever reason, this rally is one of the few that doesn't have a day for recce. But at the very least there is time for a quick shakedown stage. I've never had a chance to see dirt bikes run on a rally stage before, so this was pretty exciting.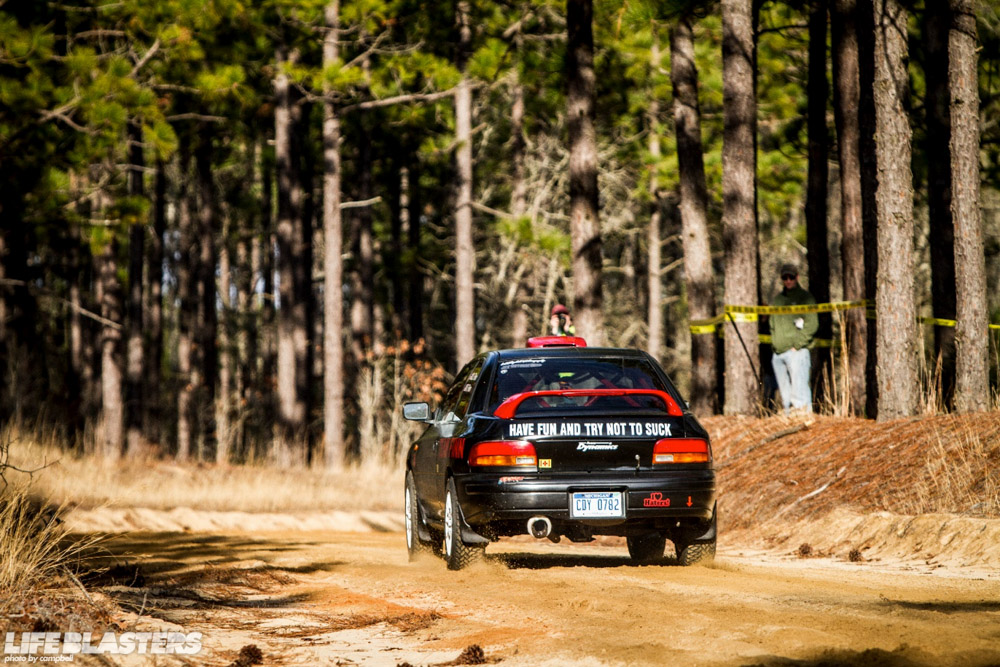 Remember Team Finn from earlier? These guys are the reason I'm here because they're finally debuting their Subaru Brighton and its 1.8 liters of fury. This couple's team doesn't have such a typical story either. Dan and Teena built this car and started racing it to honor their son Zach, who had been dreaming of hitting the stages before he died in a car crash when he was 18. Their family motto can be seen on the trunk of their rally car, "HAVE FUN AND TRY NOT TO SUCK," easily the crowd's most favored trunk quote.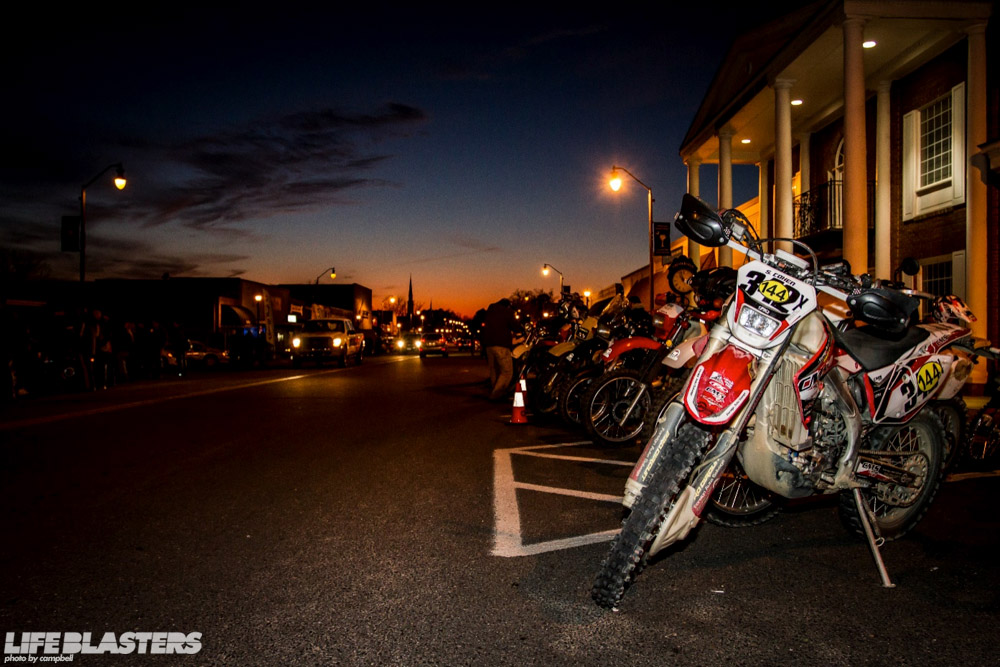 Just when you thought the day was finally over, you realize that there are two parc exposes. One the night before the rally…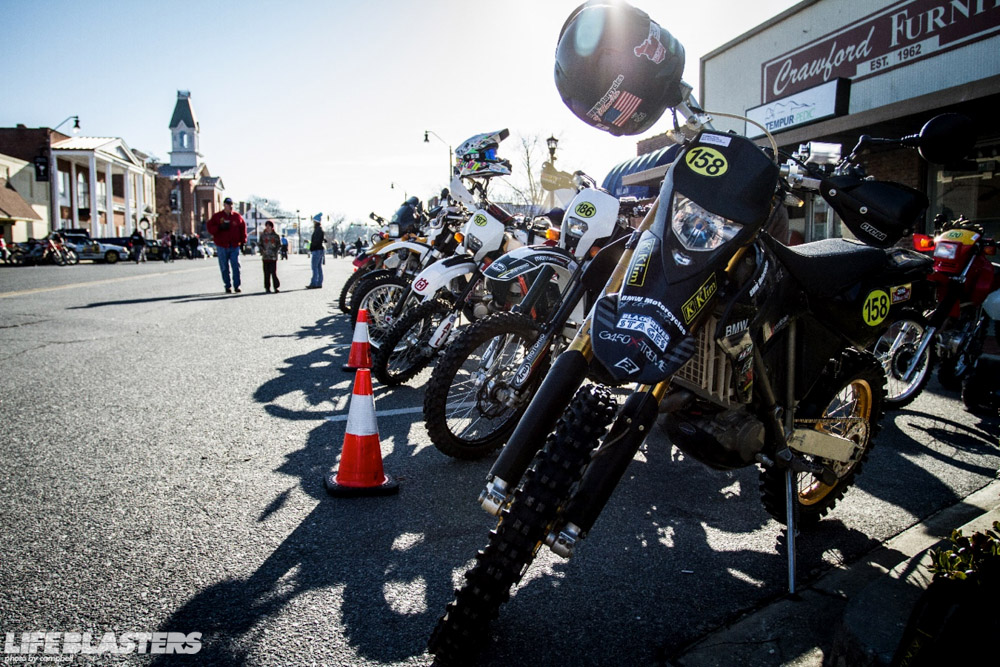 And another the morning of the rally.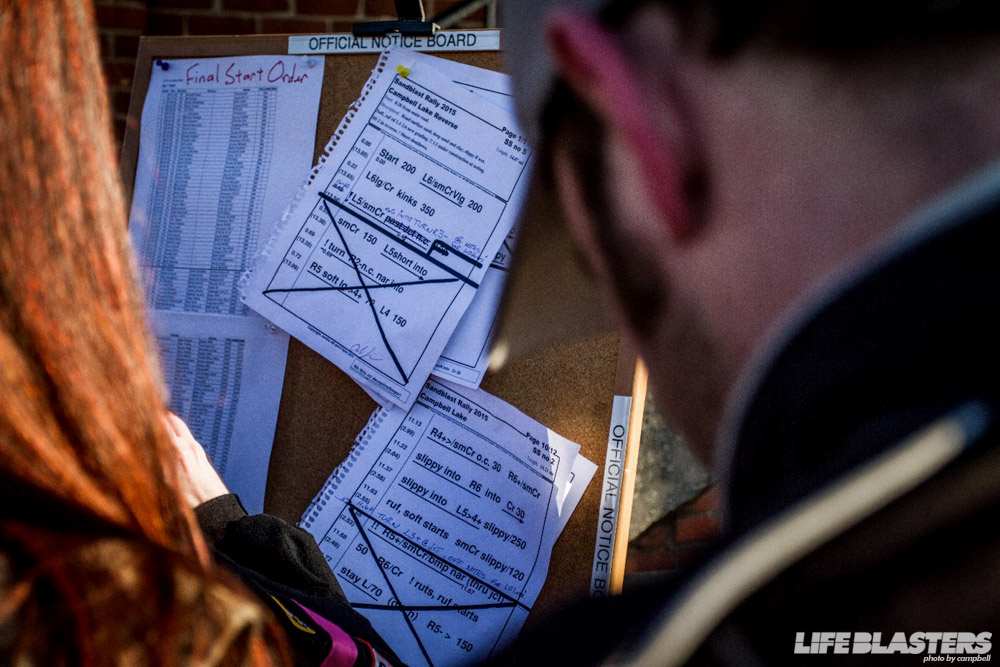 While most drivers are putting the final official decals on their cars and mingling before the stages begin, you'll find most co-drivers huddled around the Official Notice Board. The biggest change to make note of this time is an entire section of a stage that's been removed due to sudden road work. This will make things much more challenging since there are also no pace notes for the new section of road. All drivers will be driving this section, in both directions, blind.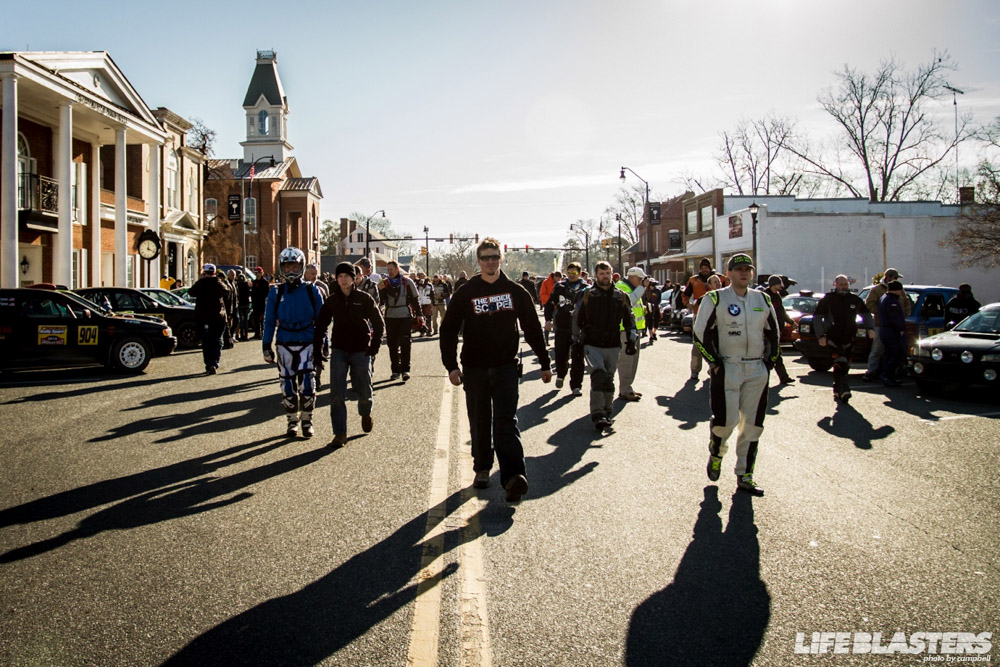 Drivers meeting, check. Co-drivers note adjustments, check. Now start your engines and get dirty.

Right from the start, the sandy stages of South Carolina proved to be difficult considering how much speed you lose in this terrain. Luckily for some drivers, running full throttle wasn't too difficult.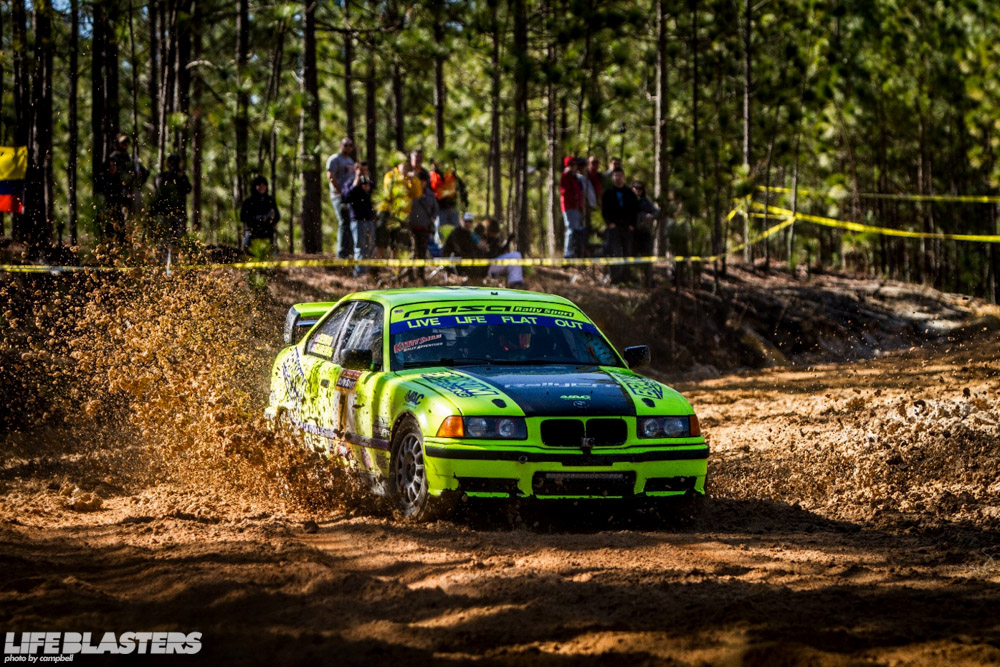 Brandenburg and Sherwood were tearing it up in their Beemer. This was their first real run with a new transmission and it seemed to be doing great. Unfortunately some overheating issues later took these two out of the rally. But in the usual Brakim Racing fashion, it was still very entertaining.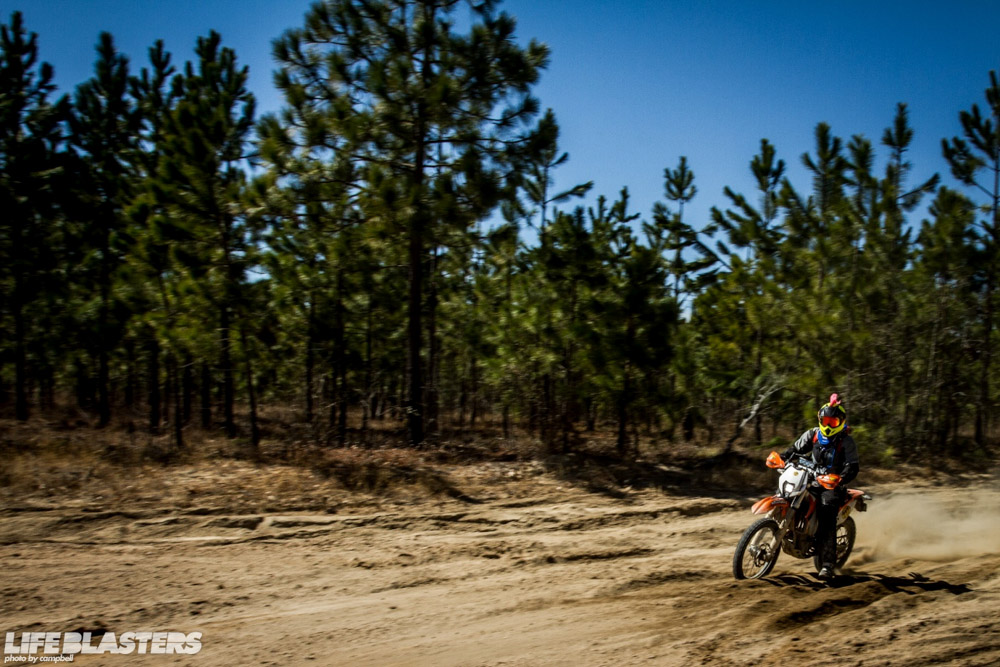 At Stage 5 I was able to get to a corner before the motorbikes. As little time as I had to experience the bikes, I tried to enjoy and milk every second of it. These riders are definitely some of the toughest folks I've seen compete.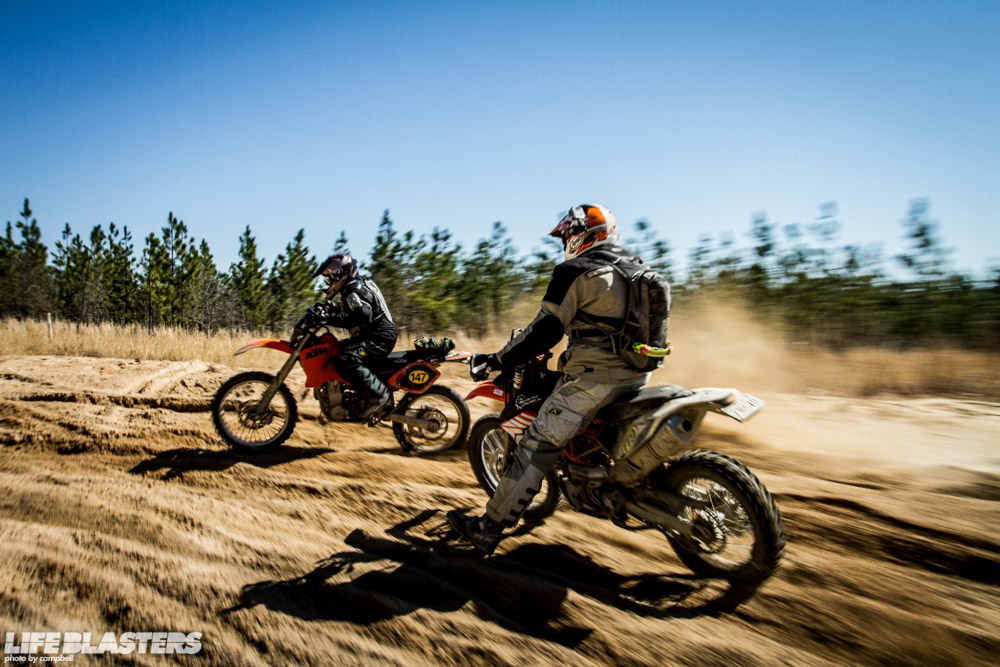 At one event, I've seen more riders catch up to one another than I've ever seen drivers catch each other, all the while literally fighting their bikes to keep from falling in the sand and keep their speed up.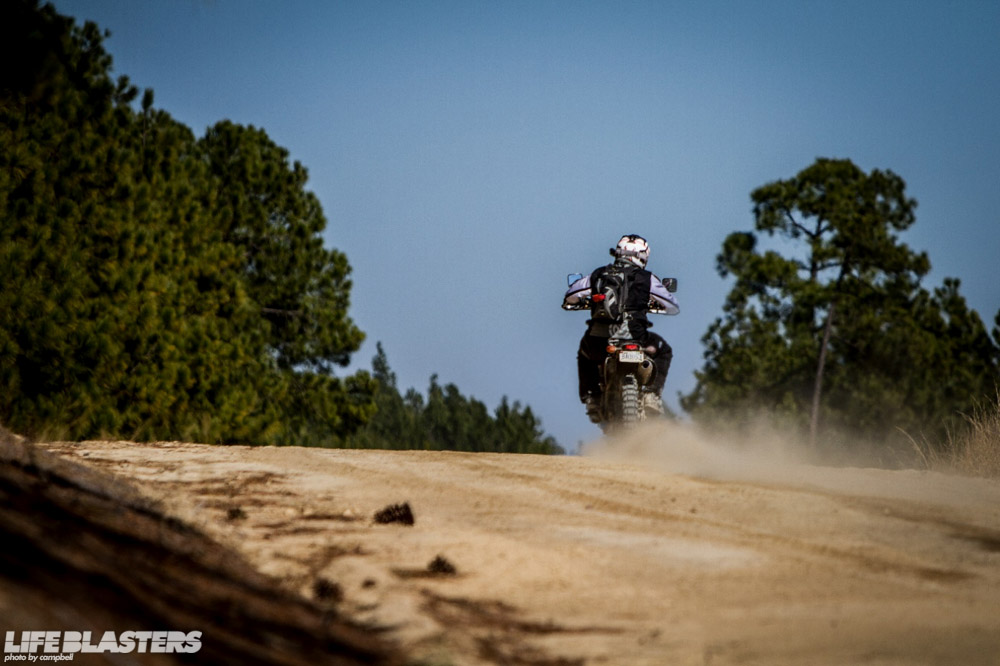 I've always had respect for those who ride. But I do believe my respect level has gone up a few notches since this event. It's a whole lot of work to fight your way to the finish, let alone compete for that top three podium position.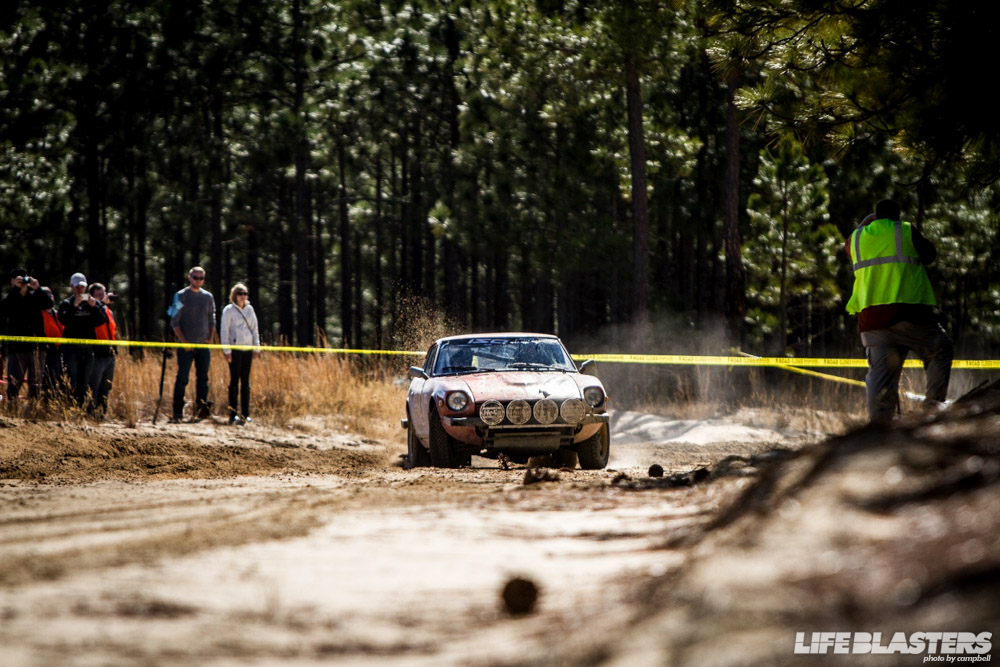 Everyone loves all the big name drivers and new age rally cars with all their cool modern technology. But there's a handful of us who just can't get enough of those old school, all manual, raw cars with no special aids that still compete. Like this 1978 Datsun 280Z, driven by Greg Healey, co-driven by Philip Barnes.

The biggest PRO I've heard everyone talk about, in reference to racing in sand, is that it's very forgiving and will quickly slow you down before possibly making friends with a tree or two. The biggest CON being that it's pretty easy to get stuck in the sand.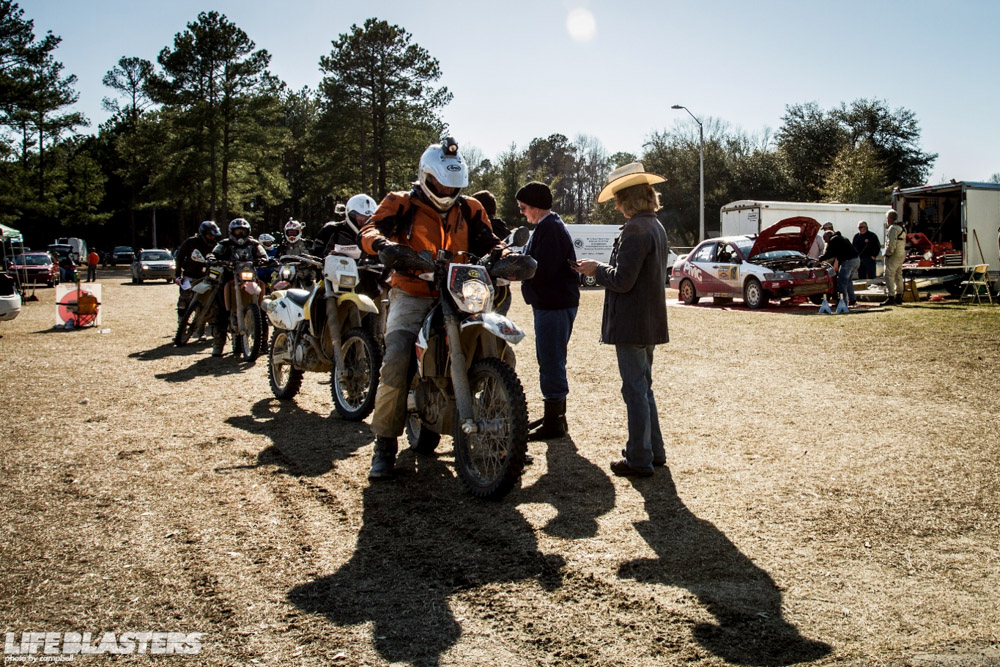 The final service for the day was 60 minutes, a good time for everyone to take care of any big issues or take a moment to catch your breath. Don't get too comfortable though, 60 minutes goes by a lot quicker than you think.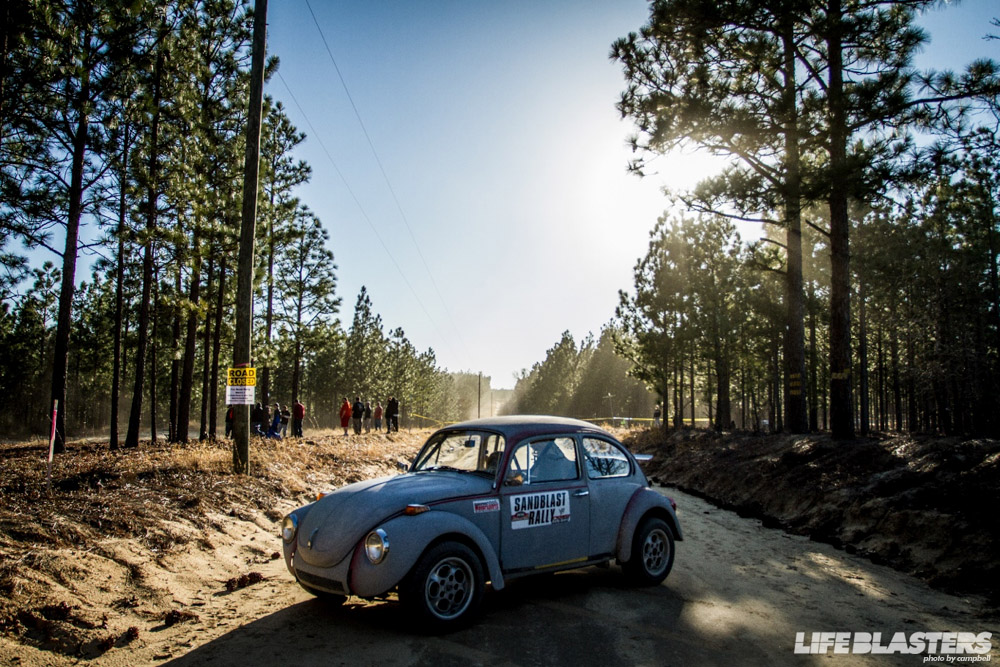 One thing that friend and fellow Blaster Eric Delaney has always pointed out… Half of the fun going to these events are the cars that aren't even competing. At this corner, of Stage 7, I found this amazing little gem of a bug. Porsche 944 wheels, custom fabricated rear spoiler and a cockpit I'm sure didn't come from the factory. I can only imagine what else has been done with this little beast.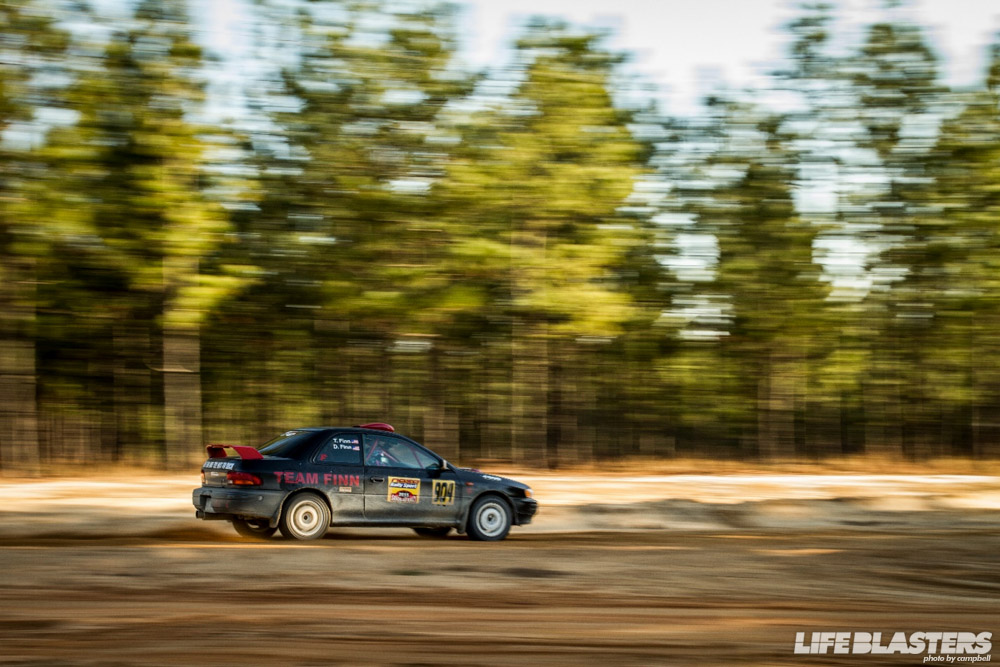 Stage 7 and Team Finn was still in the fight. Every time I saw this car pass, I made sure to look for any damage and so far the Finns had only collected more dirt and sand throughout the day. There was one more stage to go, but I need to beat them back to downtown Cheraw for the finish.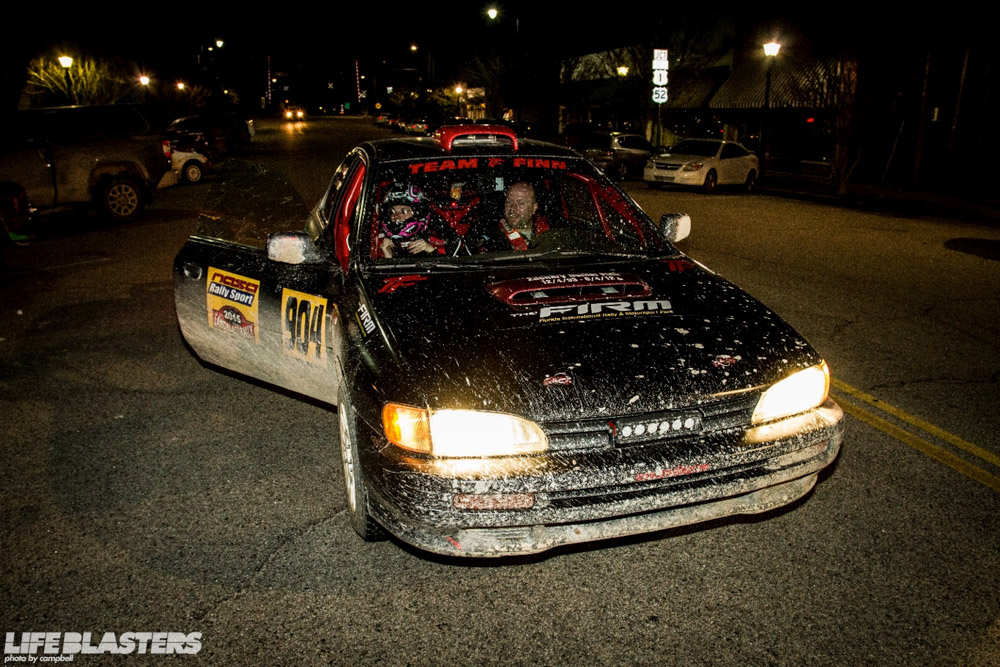 So I beat Dan and Teena to the finish, but much more importantly they completed their first rally! All of their hard work, preparation and concentration had finally paid off. It's not often that a new team completes their first rally, but not only did they finish, they even showed some competitive times.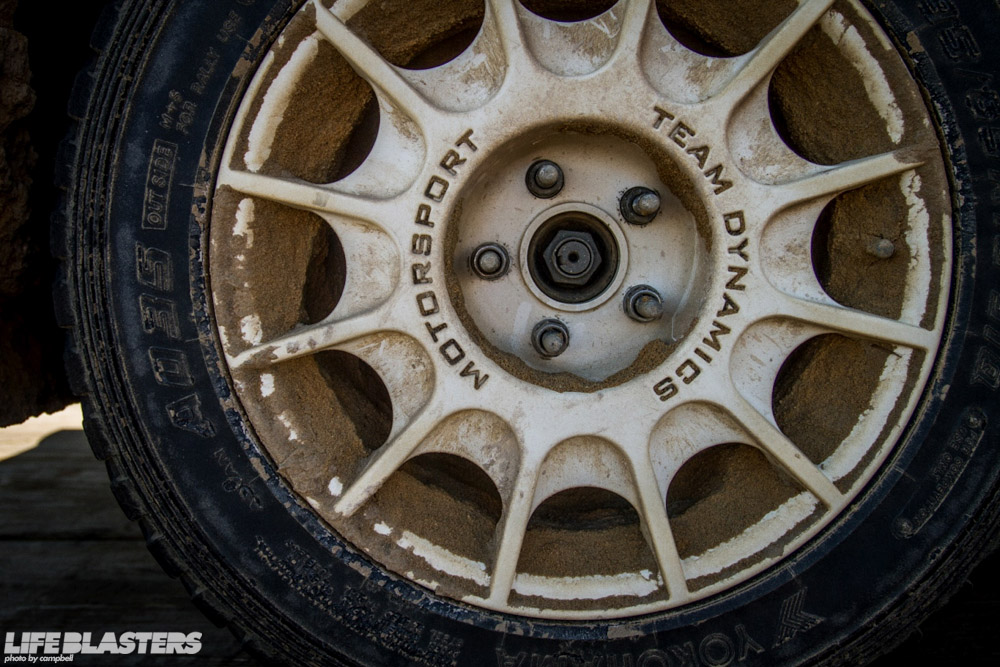 For some, bringing home souvenirs from a rally event usually means t-shirts, stickers, mini cowbells, etc. For teams it means bringing stage notes covered in tabs and pencil marks, bloody knuckles, battle damaged cars and sometimes a few pounds of the stages themselves.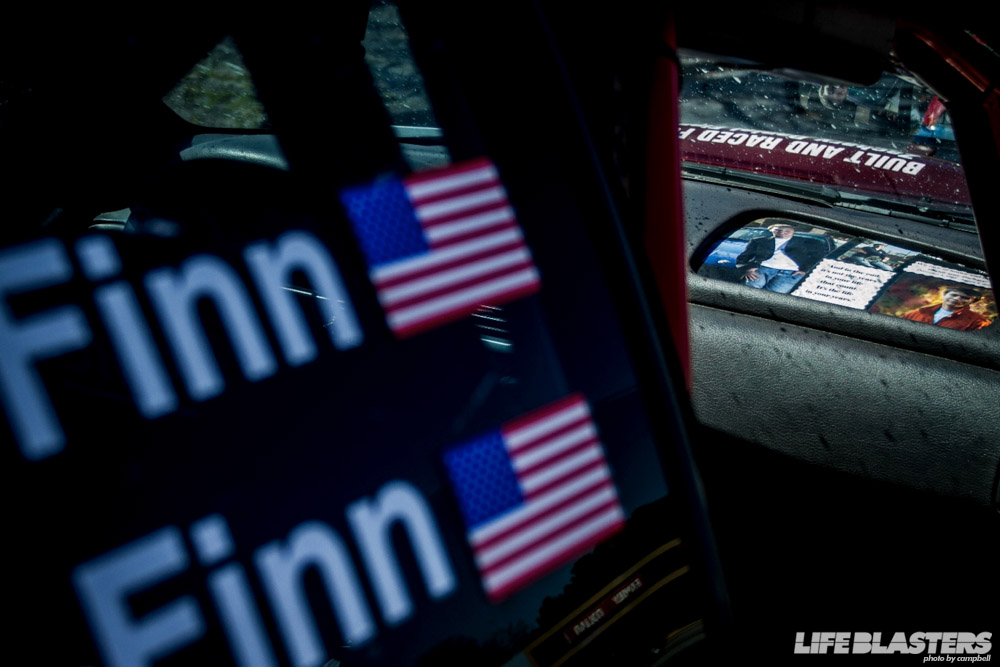 Now Dan and Teena Finn are dear friends of mine and I would like to take a moment to congratulate them on completing their first rally. Any small grassroots team can tell you that trying to build and race isn't the easiest thing to do. Things like money, mixed opinions, finding the time off from your normal "9-5er" all play a factor. Unfortunately for Dan and Teena, the loss of their son has been the biggest part of the battle. I remember one of the first times I talked to them about Zach and what pushed them to continue with their dream of stage rally and Teena said "Well, if Zach could be here right now and we weren't going to rally just because he wasn't here, he'd be pissed!" they went on about how excited he was about cars and rally and all he wanted to do was race with his parents after high school and the best way they can think of honoring the name and spirit of their happy-go-lucky kid is to fulfill his dream of being a family rally team.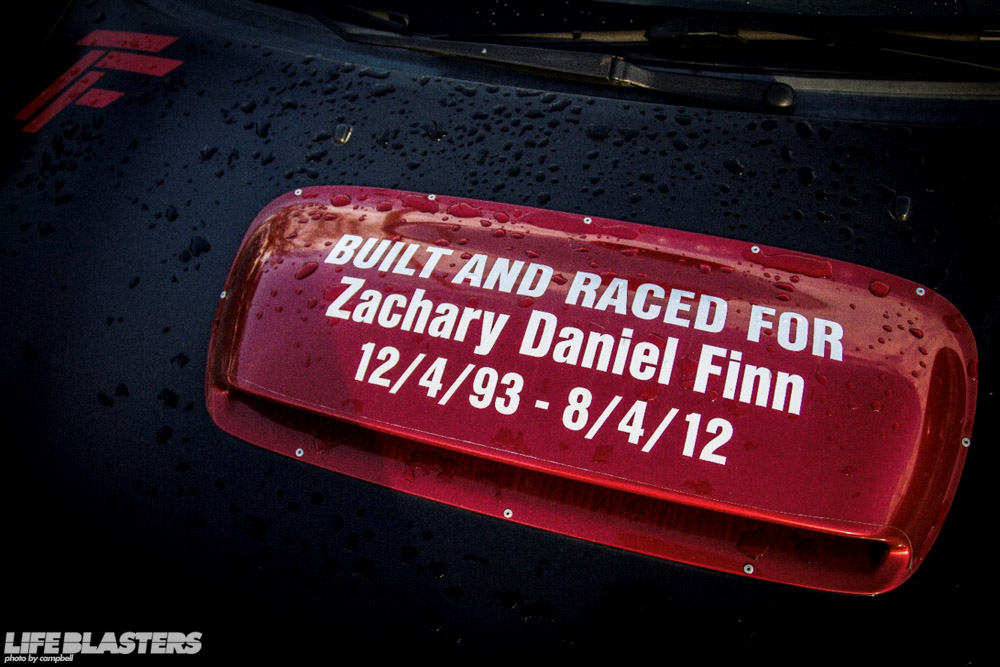 We're all very proud of your parents Zach and we look forward to their next rally.
-Matt Campbell