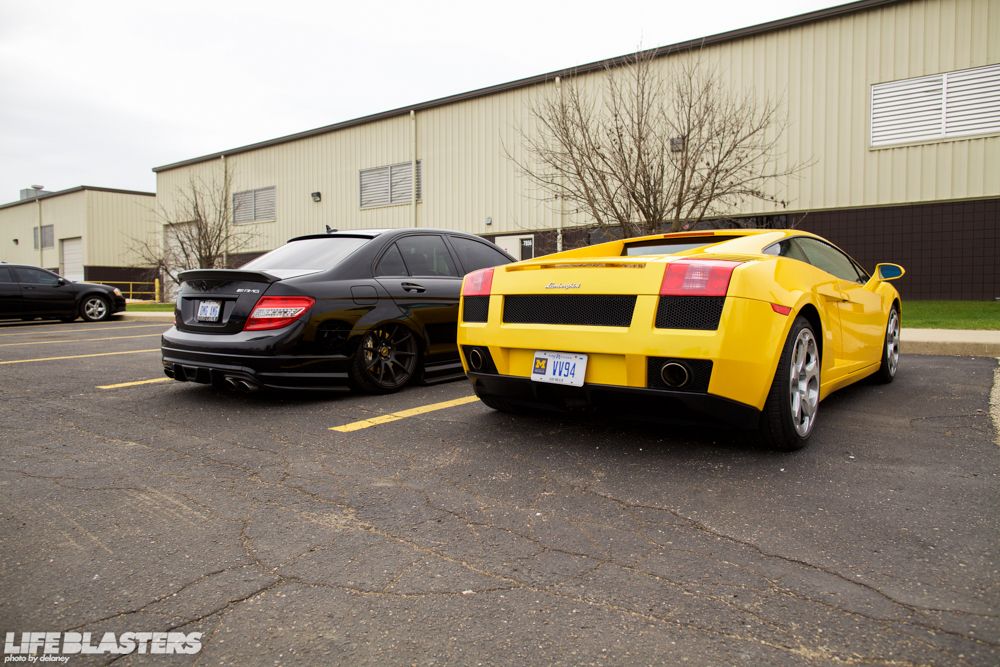 A couple months ago I heard that Ken Lingenfelter was having an open house at his collection. It's been a few years since my last visit, so I decided it'd be a good time to catch up on what's new. Since this collection is probably the best car collection in Michigan, it attracts a pretty decent crowd. A C63 AMG on bags next to a Gallardo is probably the exact way I might picture the day starting off.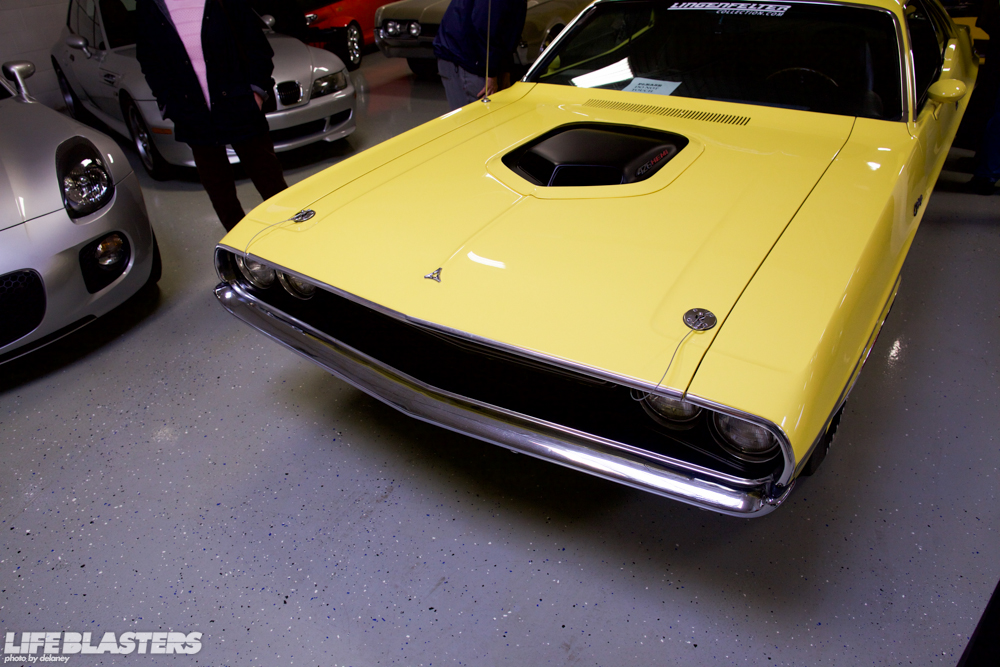 The collection is made up of three garages separated into muscle cars, Corvettes and exotics. This Hemi Challenger R/T was one of the cars that caught my eye in the muscle room as soon as I walked in. But being Lingenfelter, this is no usual Challenger. This is one of only 356 R/T Challengers, and on top of that it's one of only 11 built with a four speed manual and Shaker hood, it also has the optional 150mph speedo and 8,000rpm tach.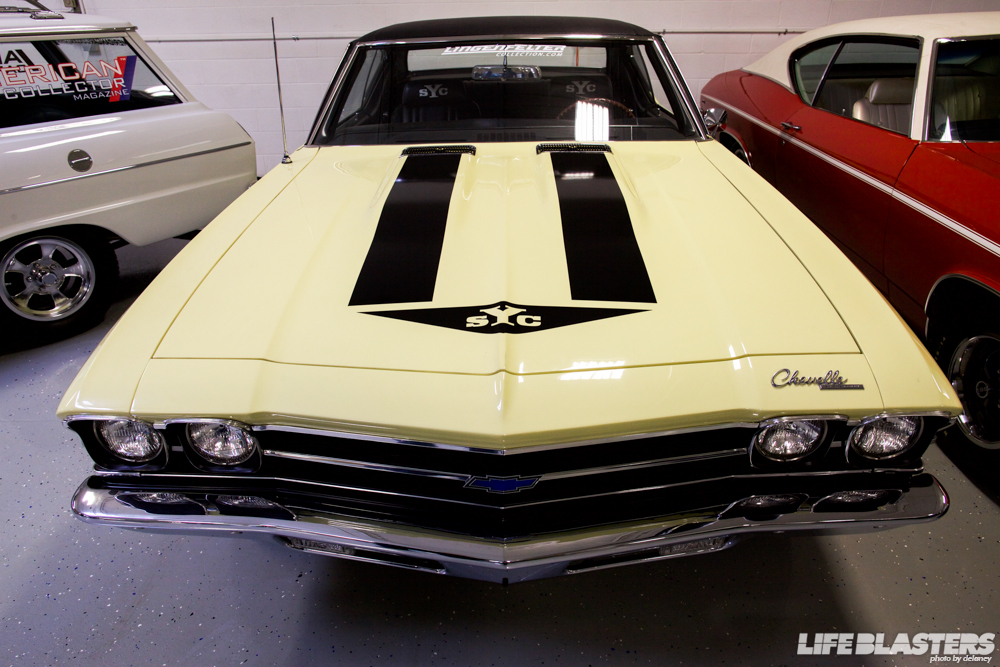 Continuing with the specialty cars, this Yenko Chevelle is almost as special as you can get. One of only 99 Yenko Chevelles ever built, this is a car that some people would do anything to see. There are tons of Yenko replicas out there, but when a real one shows up, it's really something to appreciate.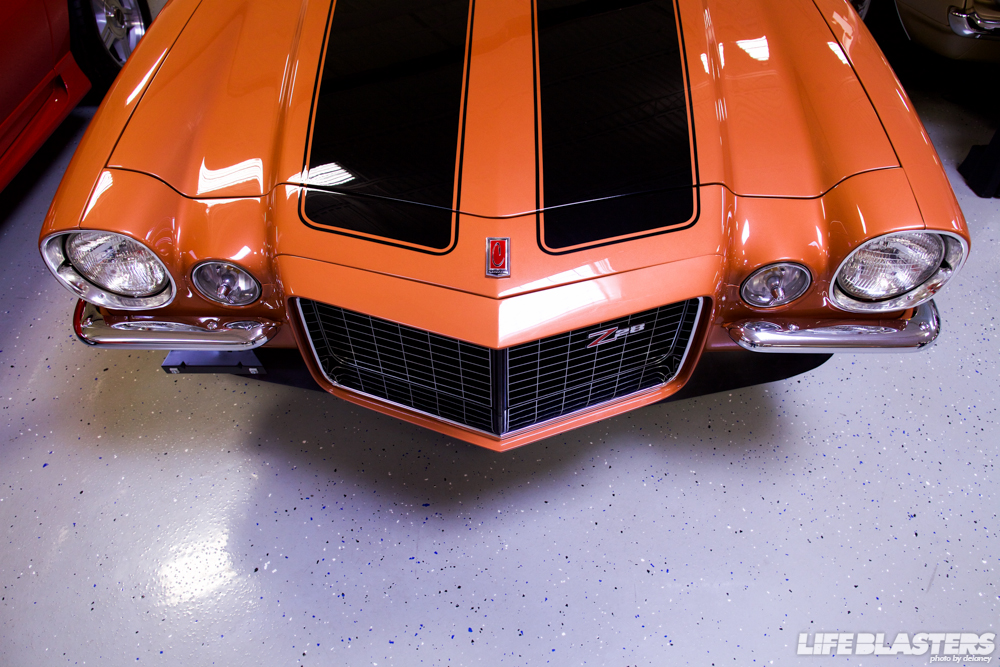 While the Yenko and Challenger both are jaw dropping, this split bumper Camaro is easily one of my favorite muscle cars ever made. Not as rare or special and the previous two cars, the split bumper still has an appeal that puts it up there with some of the most desirable muscle cars.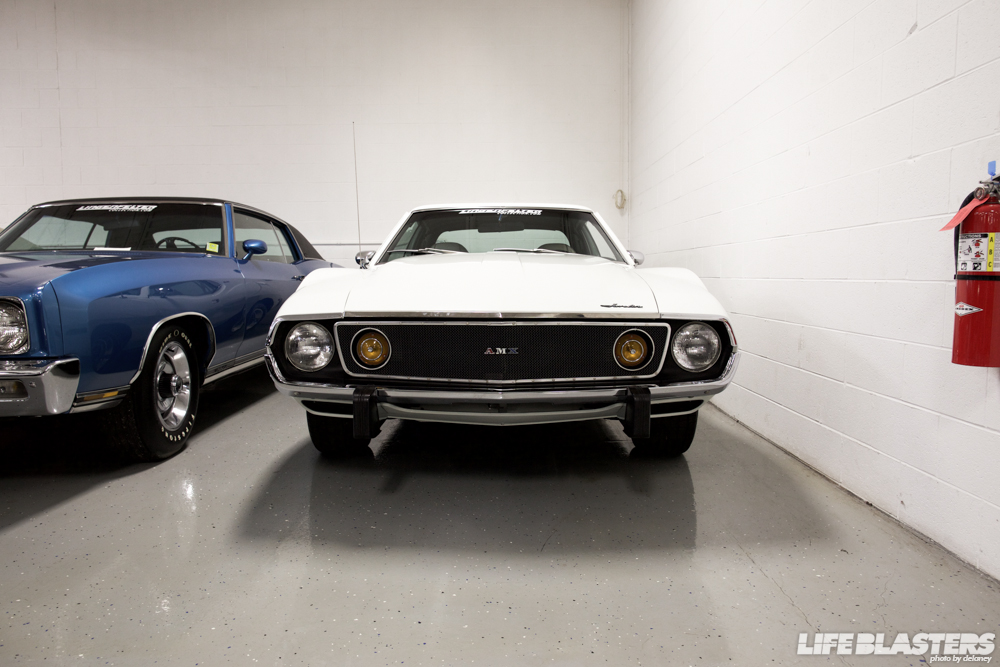 Then there's the dark horse parked in the corner. A car that never really got the fame it deserved, but became more of a cult car, much like every AMC car. The Javelin was AMC's attempt at the pony car and muscle car classes made popular by the Mustangs and Camaros. This is the second generation Javelin built between '71 and '74. While it never really took off like its competitors, the Javelin did have success on the race track winning the Trans Am Championship in '71, '72 and '76. Not to mention it having some of the best body lines of any American car out of the '70s.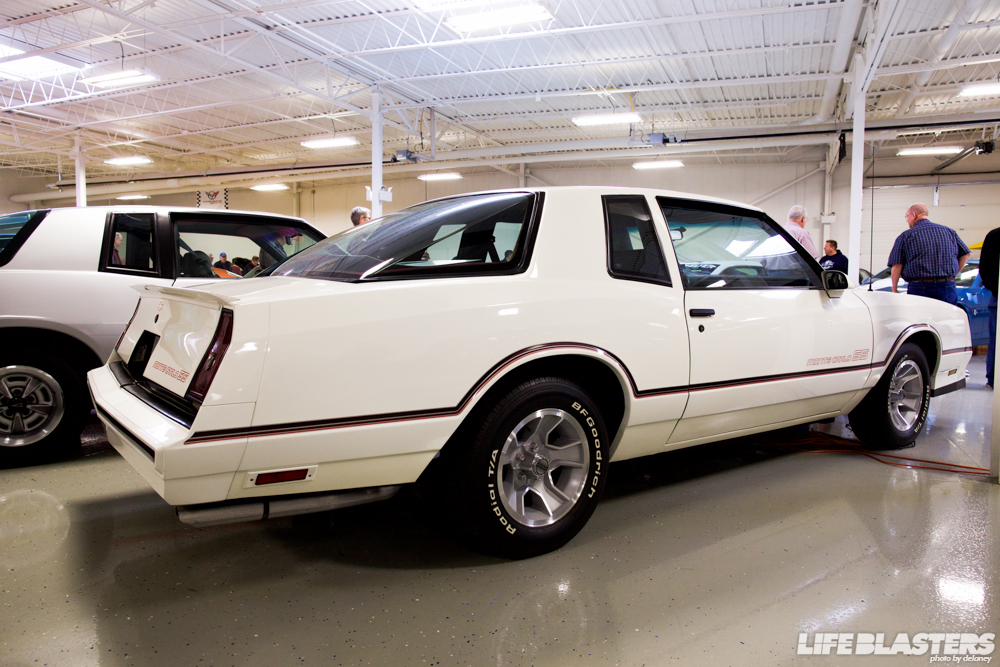 Then there's the Aero Coupe. Monte Carlos have never really been sporty cars, and no one looks at a fourth generation Monte Carlo and thinks, "boy I'd love to have that." But this one is different. The Aero Coupe was made to please the NASCARs homologation rule, meaning only 200 Aero Coupes were ever made.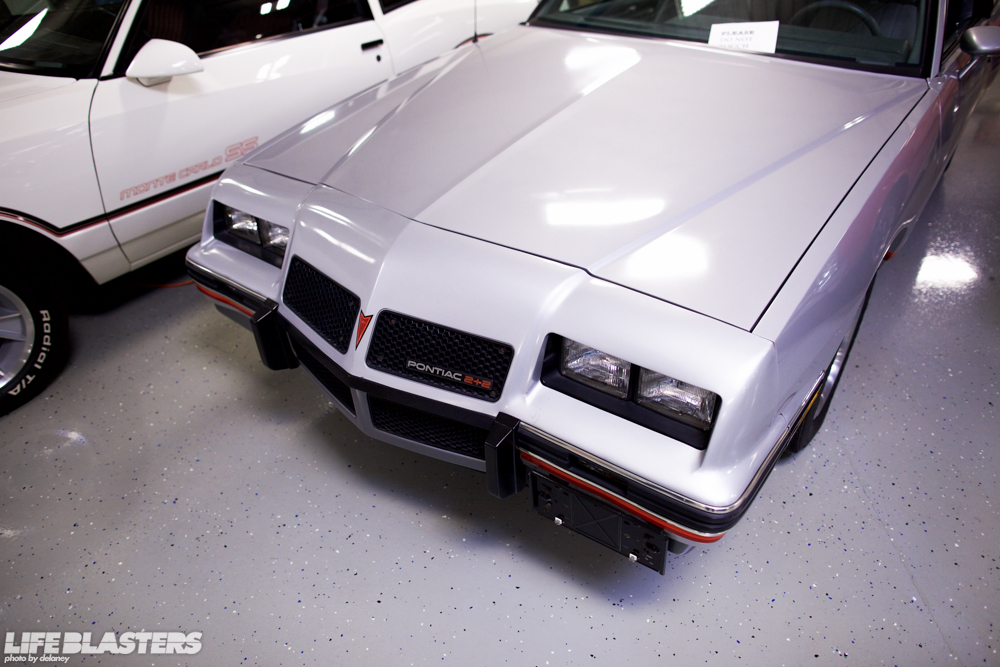 Right next to the Aero Coupe was this Grand Prix 2+2. It's pretty much the same thing as the Aero Coupe, but about 1,225 2+2 were made. Making this one of the most common cars in the whole collection.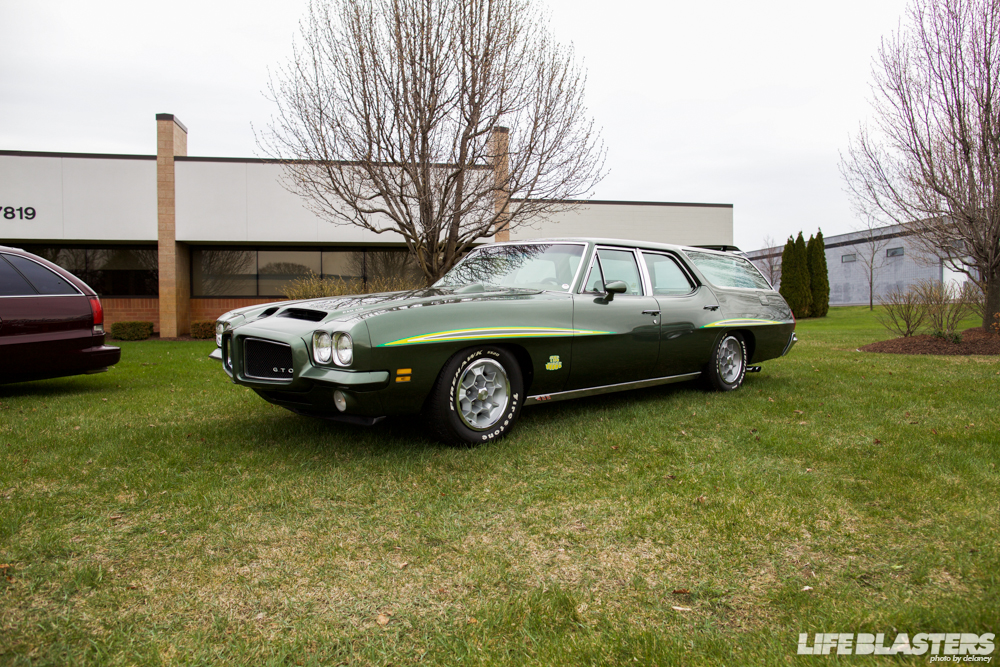 Out front sat this interesting creation. GM never offered a GTO in wagon form, but that didn't stop people from creating their own. It's one of those cars that people either love it or hate it.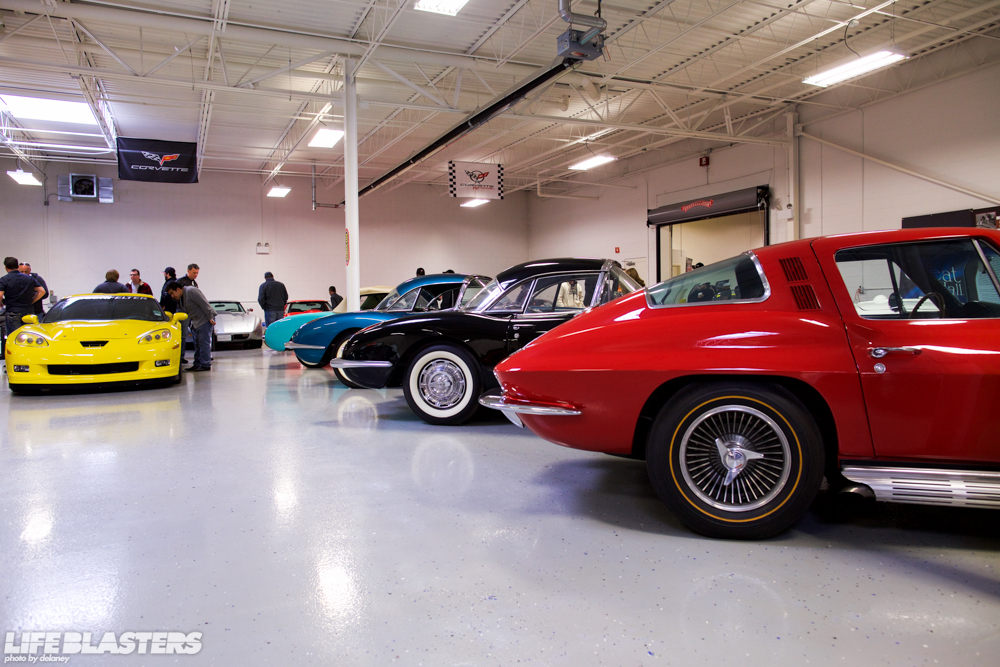 The Lingenfelter name is mostly associated with aftermarket Corvette parts, which explains why an entire garage is dedicated to Corvettes. Every generation of Corvette is on display here, with various versions of each generation.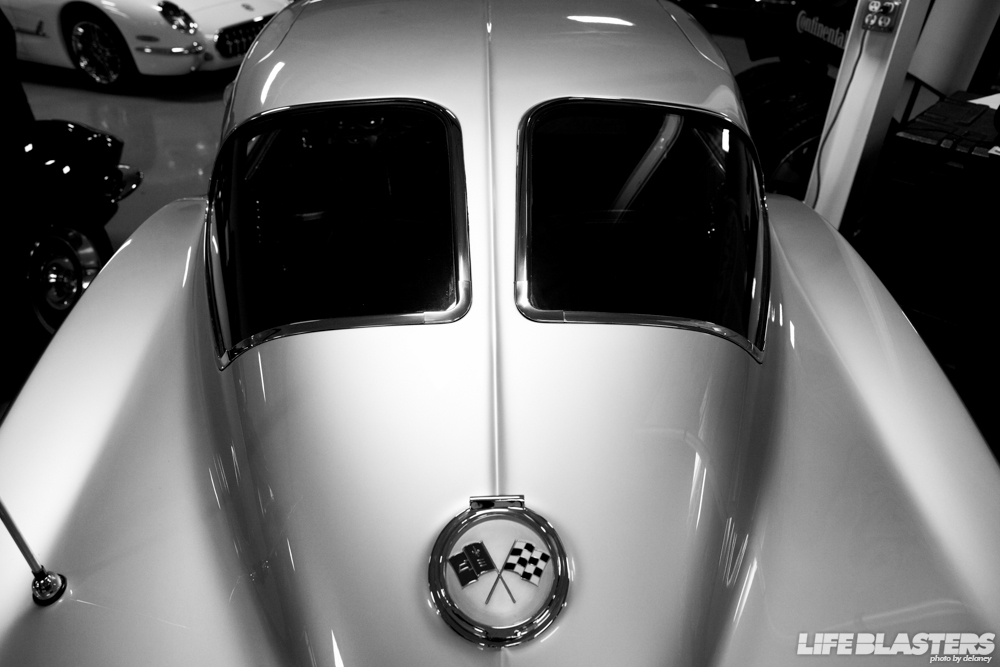 Including the spit window Corvette from '63. It's a simple and small detail, but a timeless one.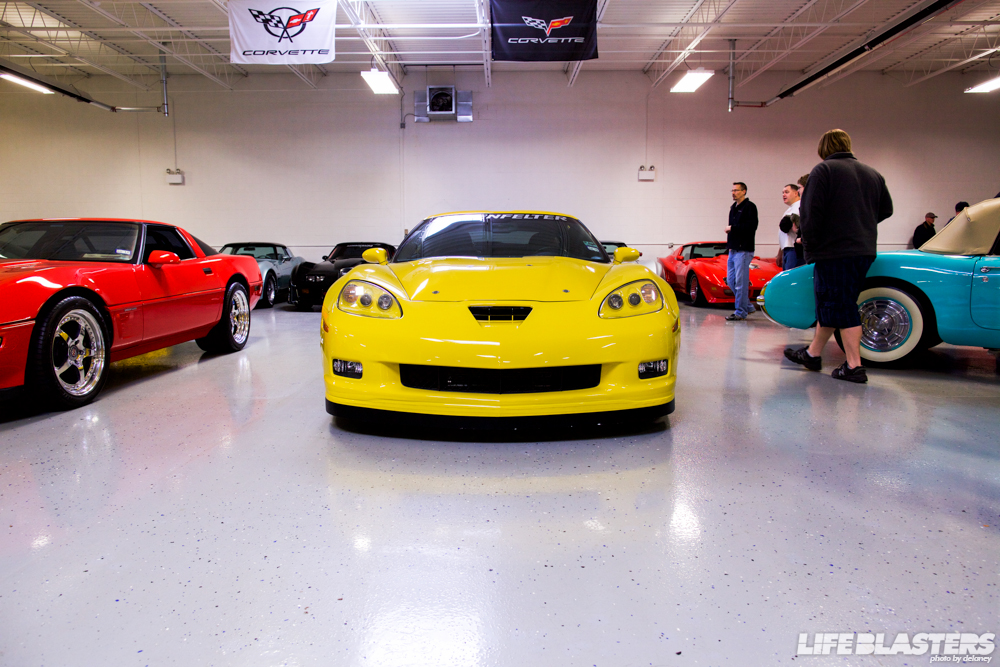 Quick jump to some modern muscle, this Corvette was just sitting in the middle of the garage not getting any attention. While it was mostly stock on the outside, the bulging hood gave away its secret. The 7.0 liter LS7 was fitted with two turbos and completely rebuilt by Lingenfelter, giving it an estimated top speed of 300mph. The car clocked 0 to 200mph in 18.34 seconds on 93 octane gas. It makes 1100hp on 93 and 1300hp on race gas. In earlier development, the motor made 1518hp and 1400 lbs ft torque, and all that with smaller turbos. The car was built for the 2007 Motor Trend Shootout, and managed to hit 226.25 mph in the standing mile.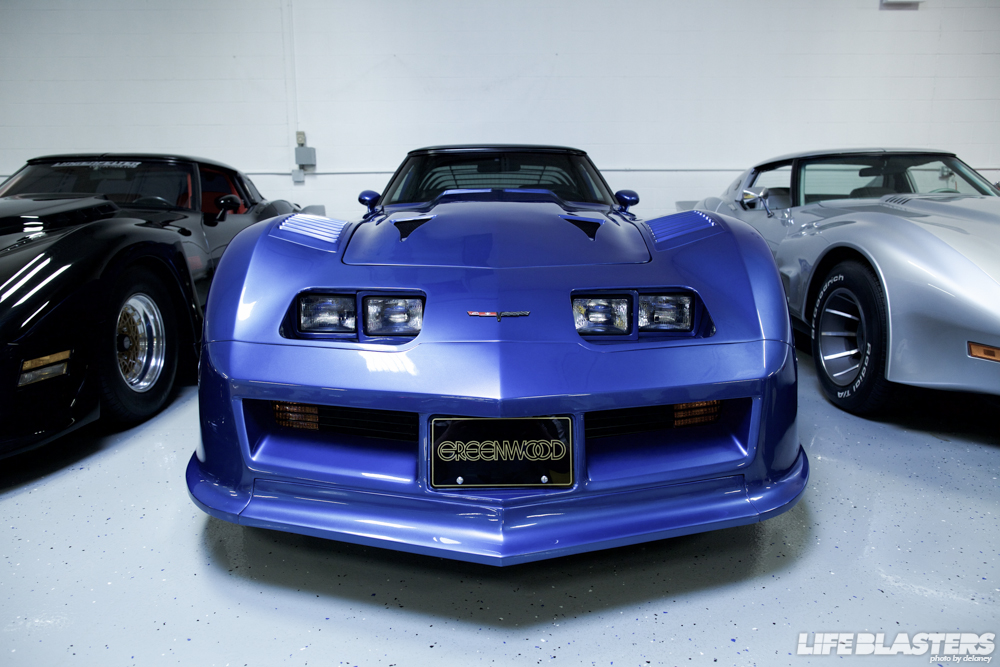 From a subtle Corvette to something that looks like it came from a bad '70s movie. The Greenwood Corvette. While it's way over the top, I'll admit that I absolutely love it. Mostly due to the race cars from the '70s that raced at Le Mans and Sebring, the seemingly excessive aero just works. Granted, from this angle the car looks fairly normal.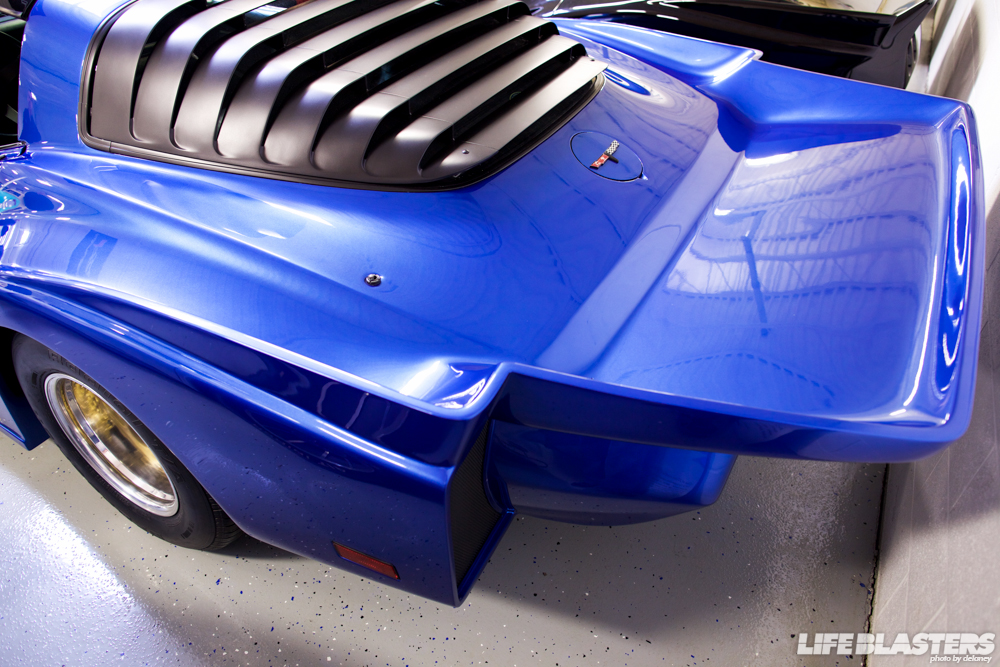 But head the to rear and you start to see the almost comical rear wing and fenders.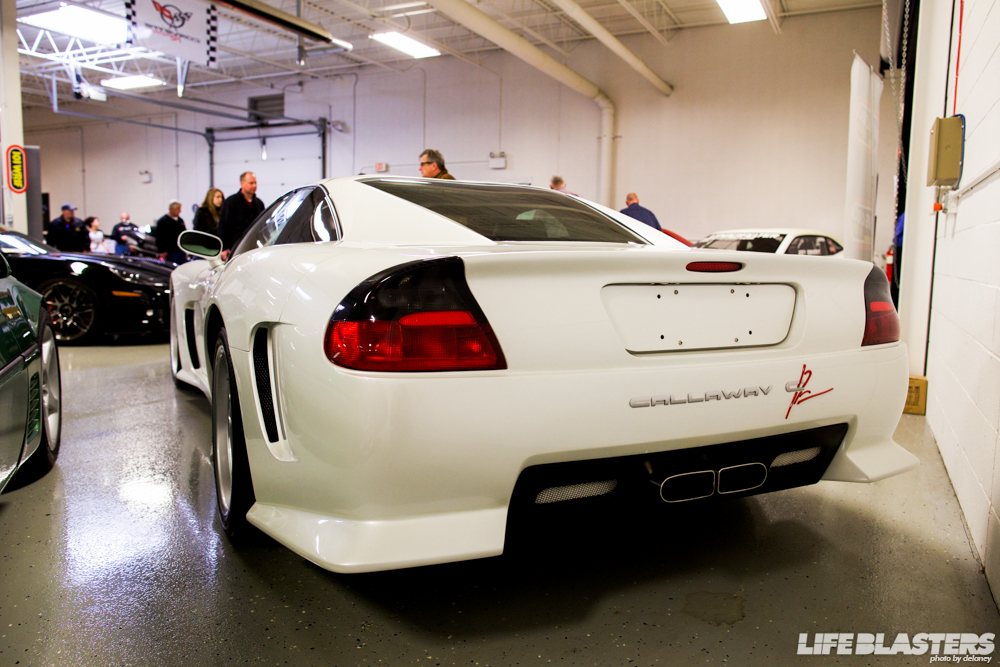 Mixed in with the Corvettes were these awesome Callaway C12s. They're made from Corvette C5s and completely transformed into the car here.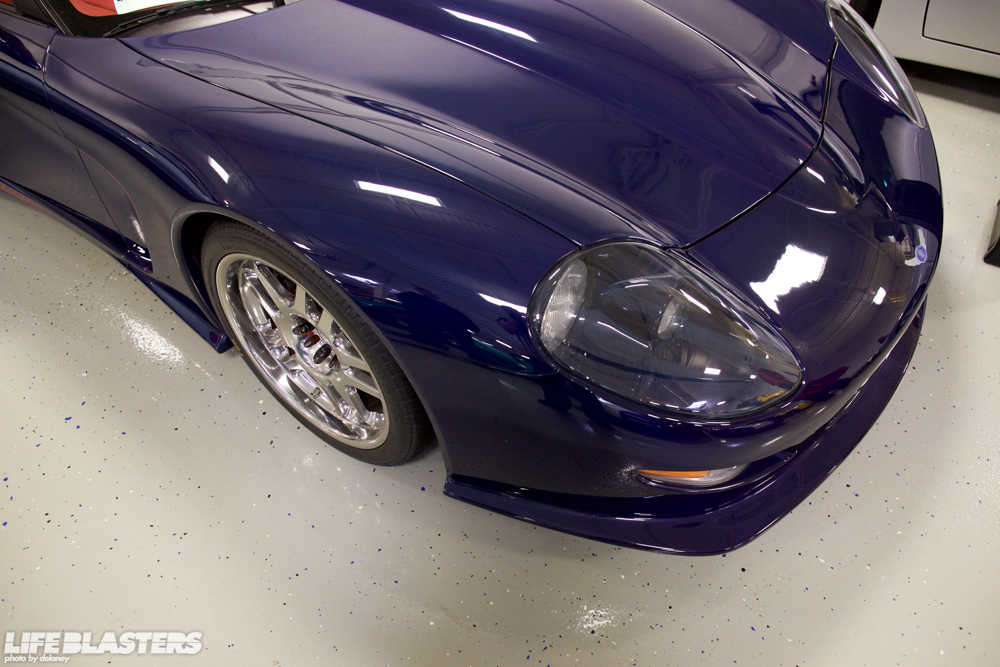 This C12 is known as the Inky Blue C12, made to showcase the technical abilities of Callaway.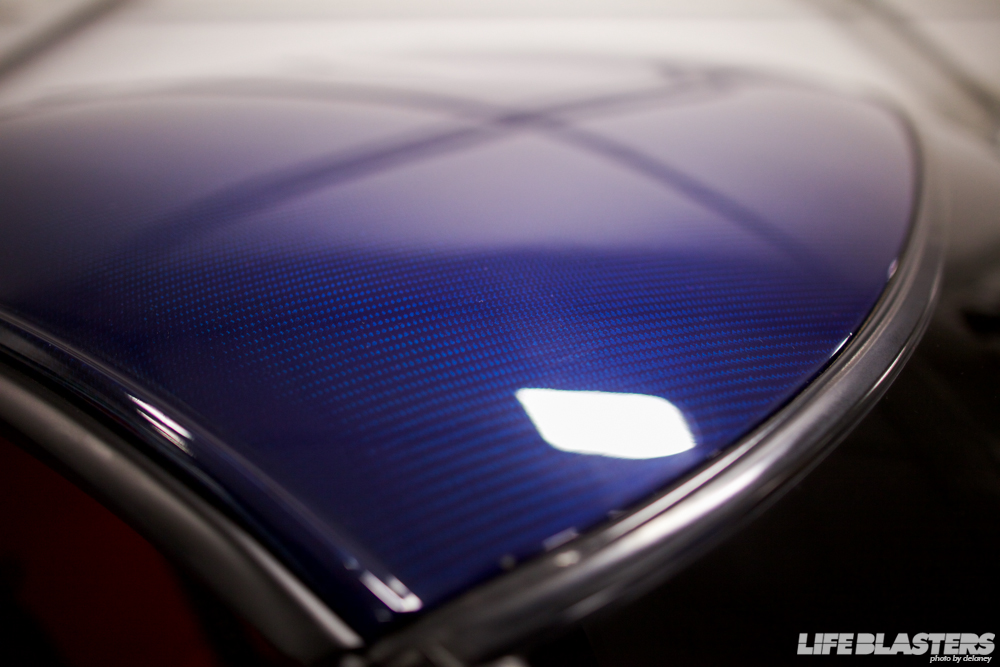 The entire body is made out of blue carbon fiber, giving it the inky blue look.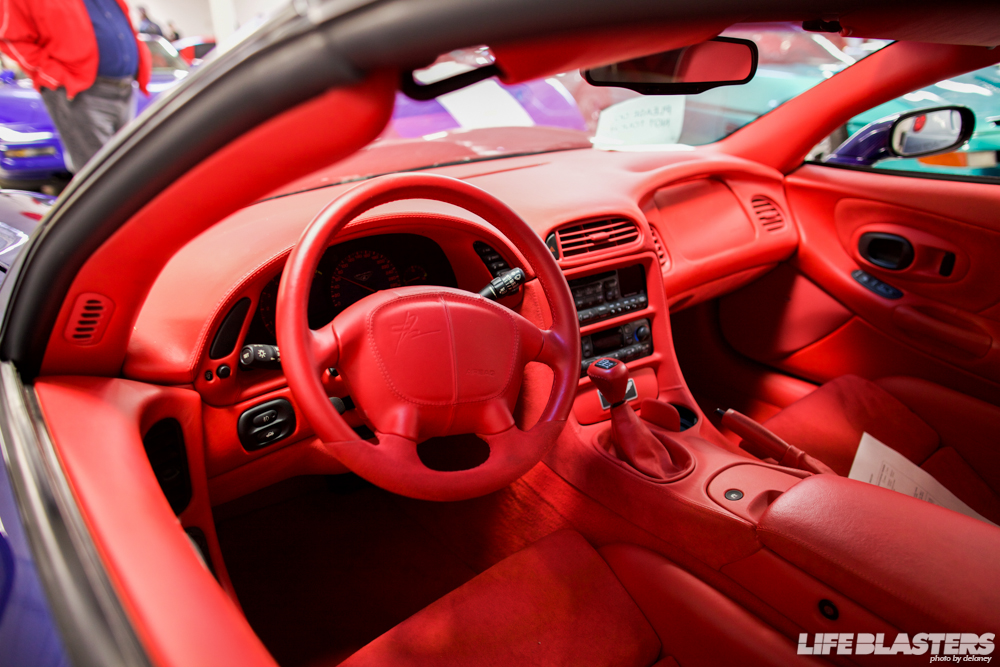 Although the interior is a bit questionable.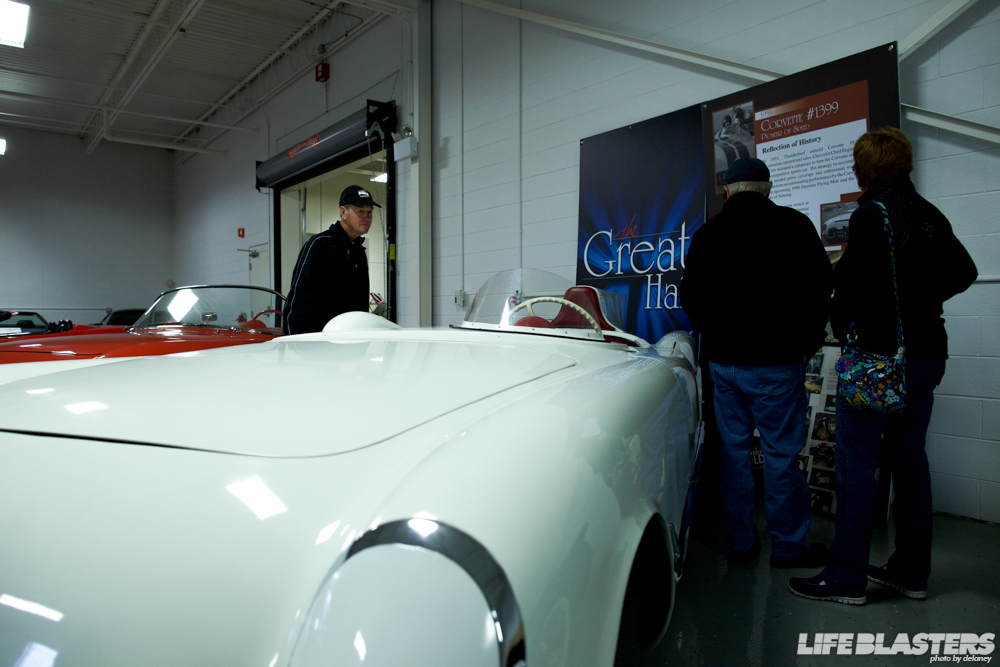 Then finally there's the Duntov Corvette. The first true performance Corvette, and the car that made the Corvette into what it is today, being the first ever Corvette to be fitted with a V8.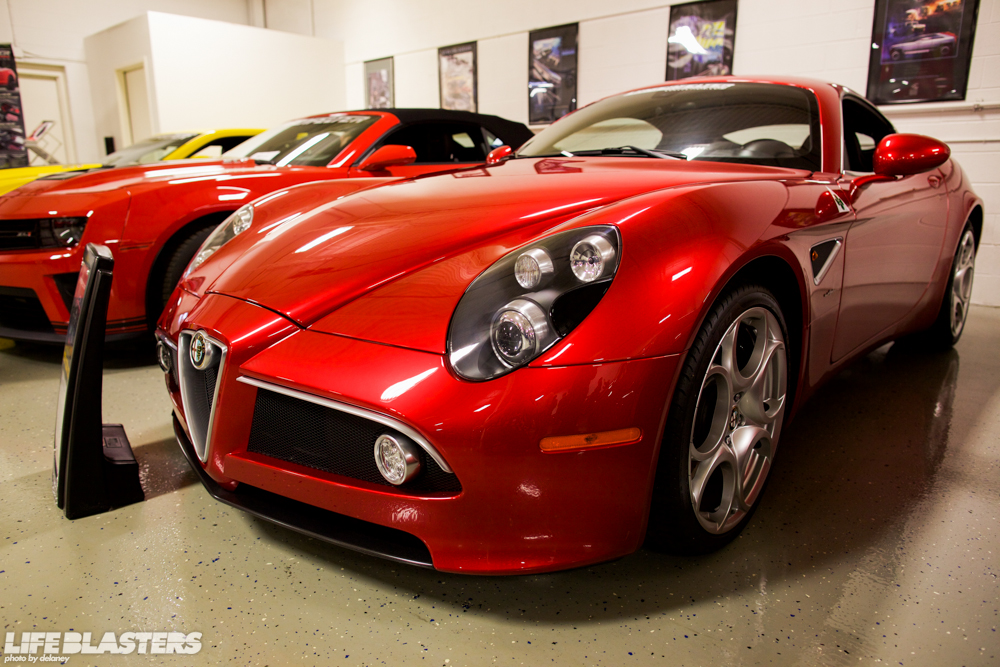 Finally the exotic room. One of the best looking cars in the collection is this Alfa Romeo 8C. It may not be the best handling car of all time, but man it looks good.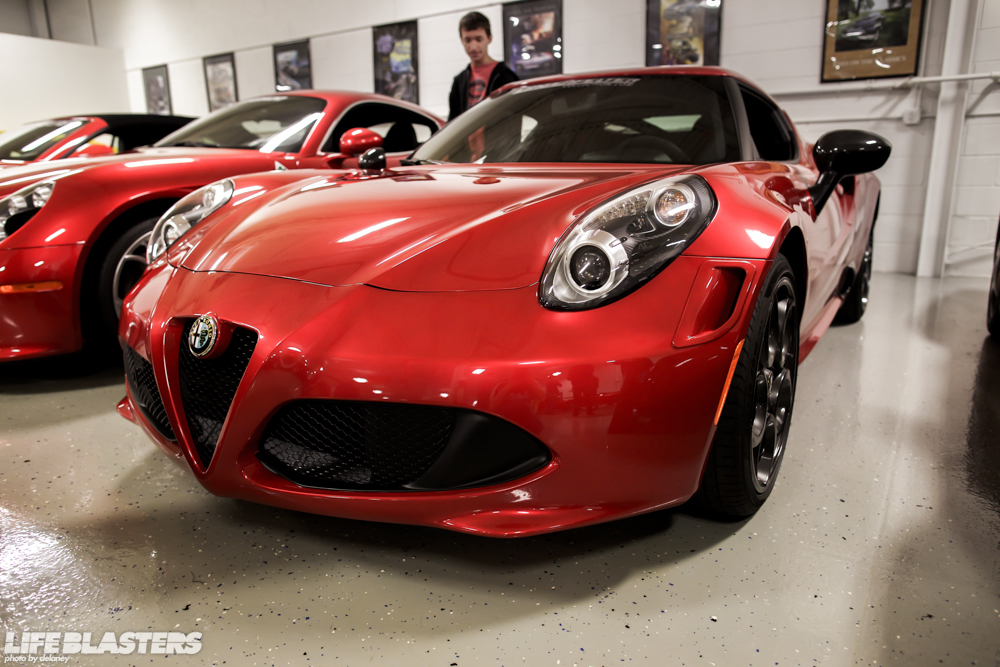 And right next to it was its newer younger brother, the 4C.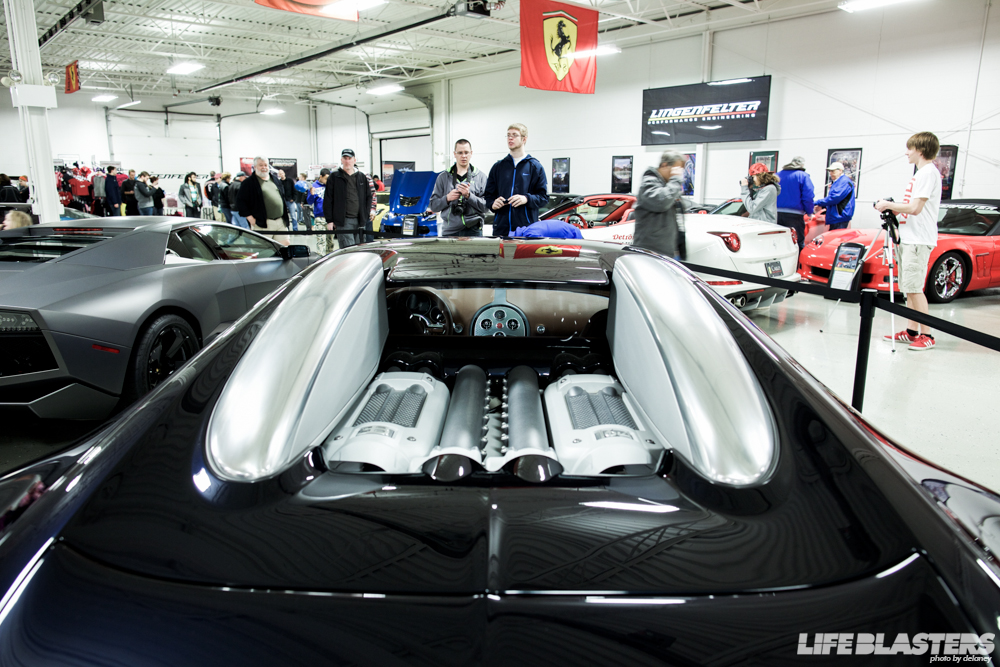 When a Bugatti Veyron isn't the center of attention, you know you're in the right place. Even though over the course of the day it received a far share of attention, there was something that still out shined it.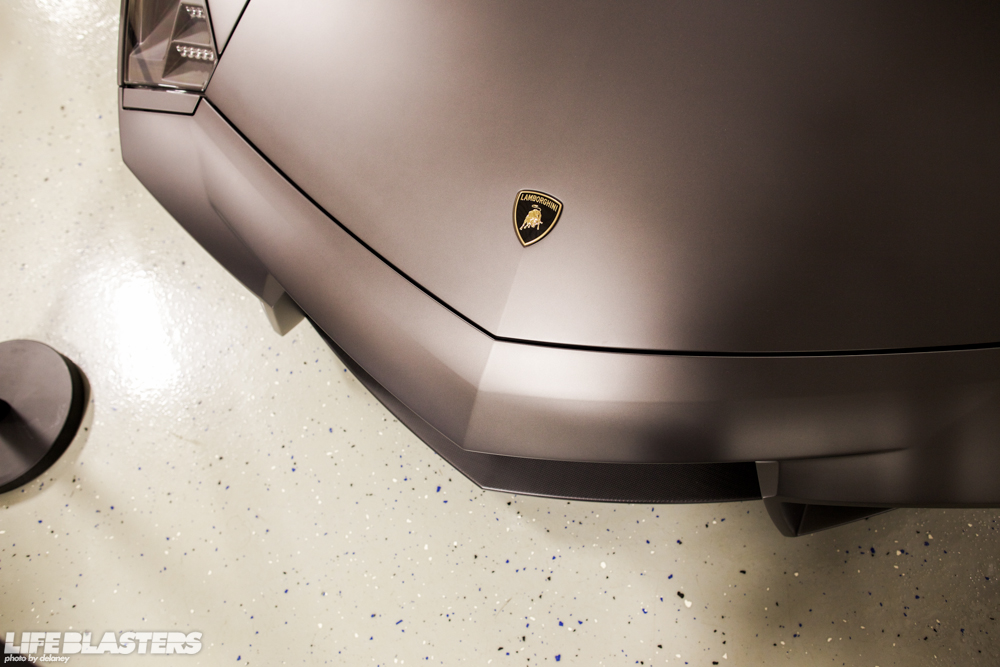 And it wasn't even this Reventon either, which is number 12 out of 20.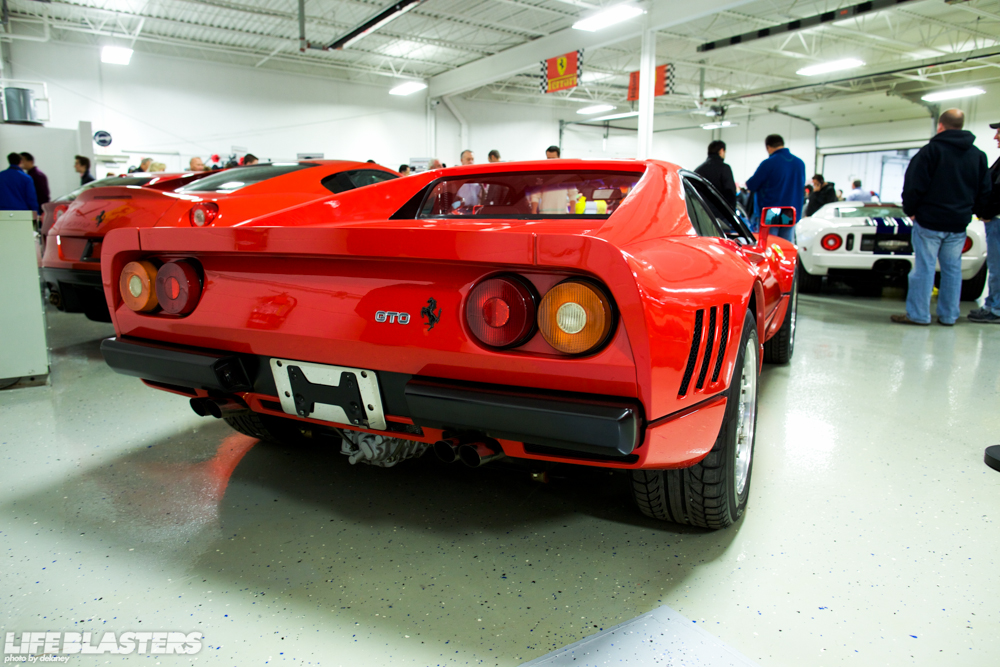 The 288 GTO was easily one of my favorite cars in the collection because it was originally built to race in the Group B class. With Group B being cancelled before the 288 could race, all 272 288s stayed as road cars. But it makes you wonder what rally would be like today if Group B hadn't been cancelled back in 1986.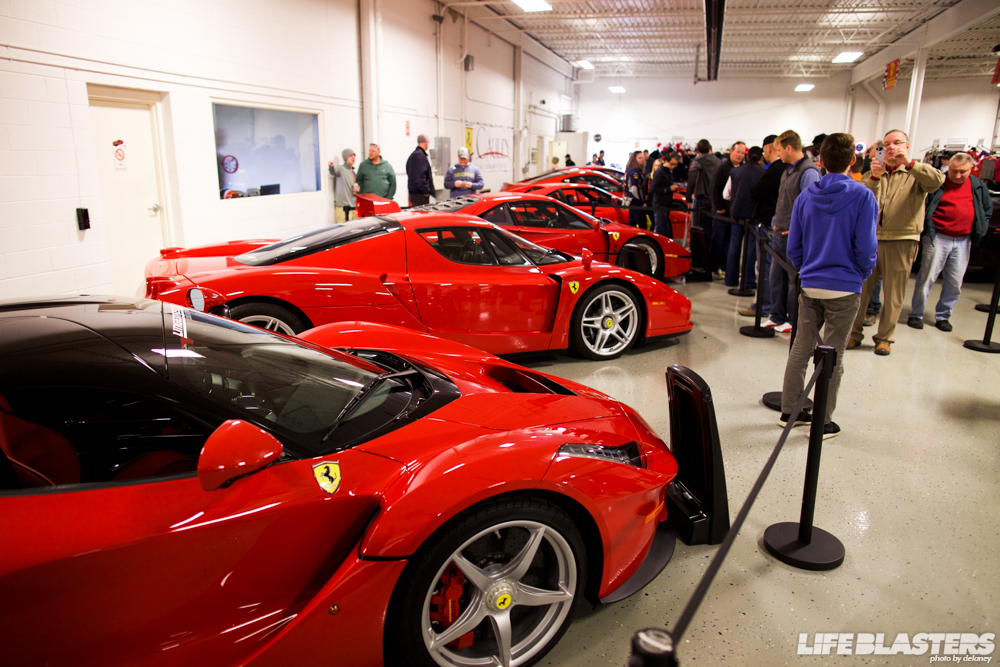 While the 288 was getting attention, this line up is the reason the Veyron was ignored. An F40, Enzo, and a LaFerrari side by side on display. While a line up like this might be more common in California, London, or the Middle East, seeing something like this in Michigan is special. Not to mention the Veyron and Reventon there with them.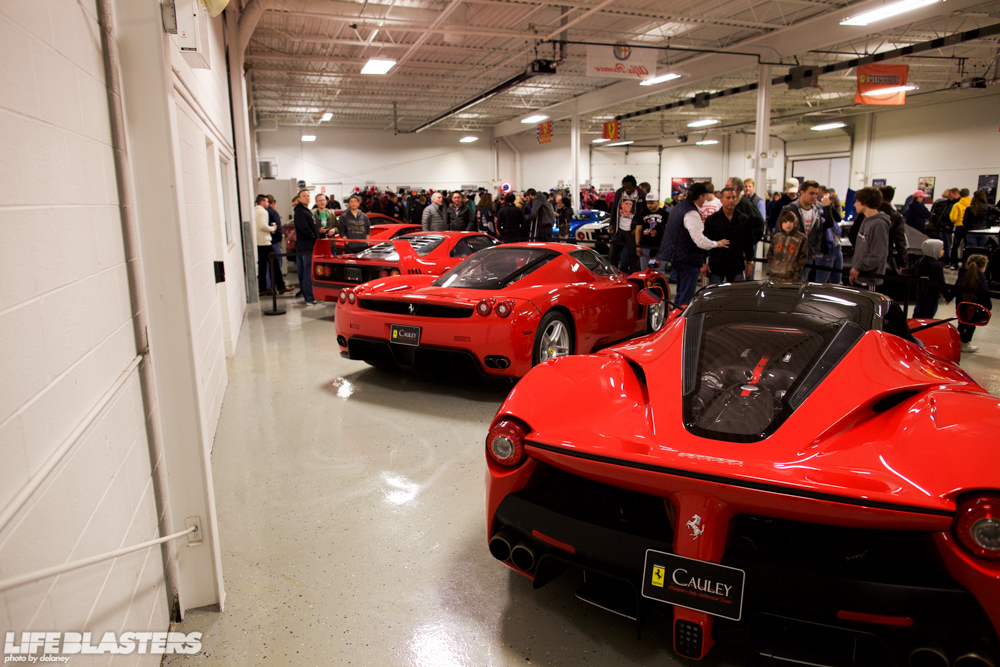 Out of the entire state of Michigan, we have one Ferrari dealership and I wouldn't be surprised if Lingenfelter is their biggest customer. Although there is some promising news, when Lingenfelter was picking up his LaFerrari, two other LeFerraris were delivered. Mix those in with the couple of Porsche 918 Spyders seen around the state, this could be a good summer.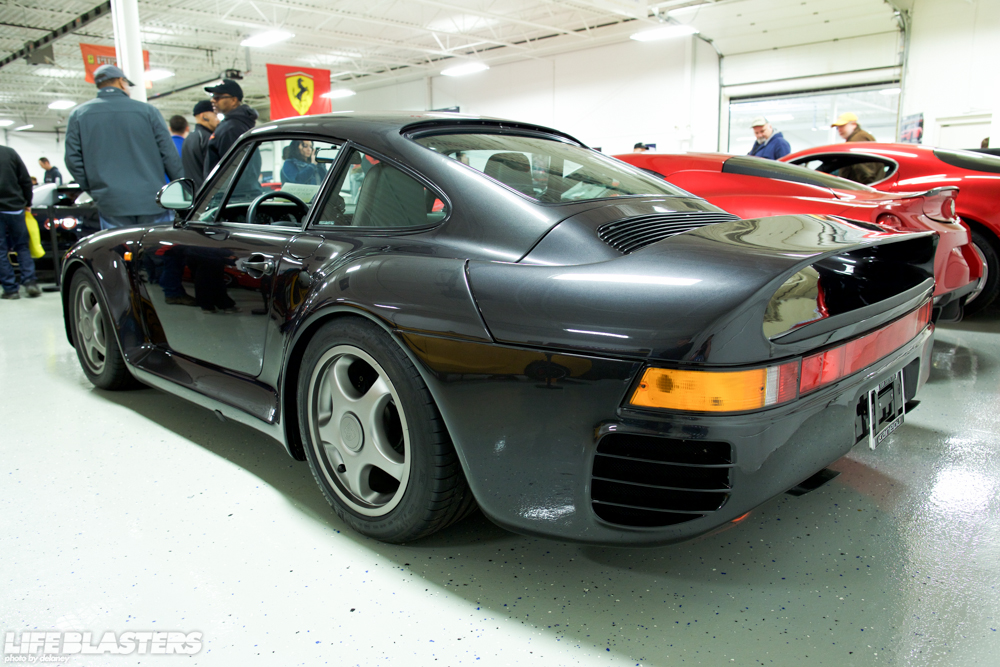 The final car is another personal favorite, the 959. It's a truly amazing AWD twin turbo car, but yet its design is subtle. Like the 288 GTO, the 959 was designed to race Group B. Even though Group B was cancelled, Porsche was determined to race it, so they took it to Dakar where it won and made a racing variant called he 961 that won its class at Le Mans. The '80s were an awesome decade for racing.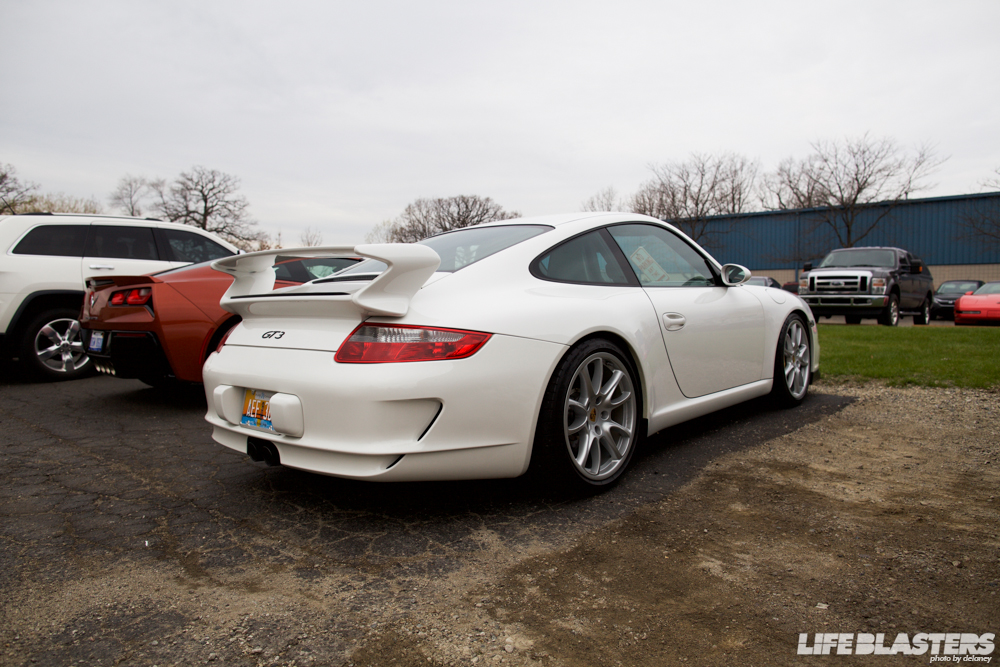 I finished with Porsche because the day seemed to be ruled by Porsches. Parked outside was this GT3 that seemed like a perfect addition to the collection.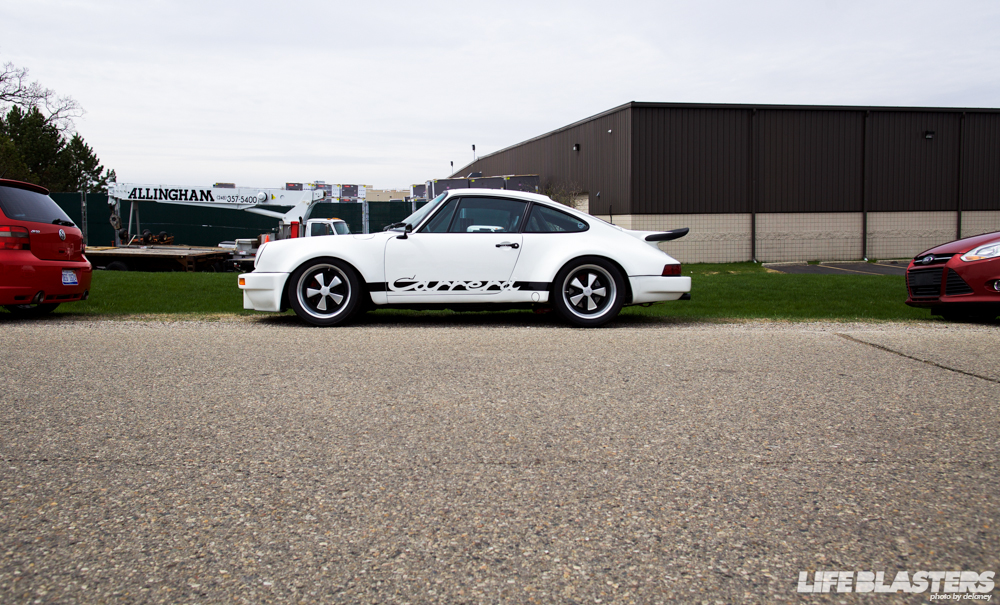 Down the road from the GT3 was this Carrera RSR. While I'd love for it to be real, I have the feeling it's a well done clone. It's awesome to see it out and about this early in the season.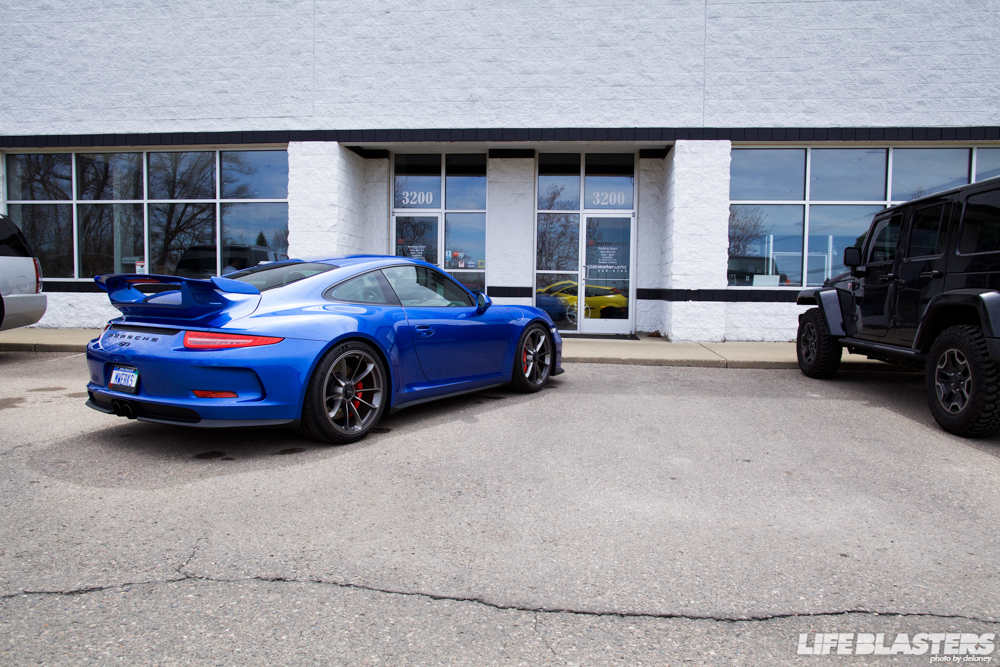 To top off an awesome Porsche day, I came across this brand new GT3.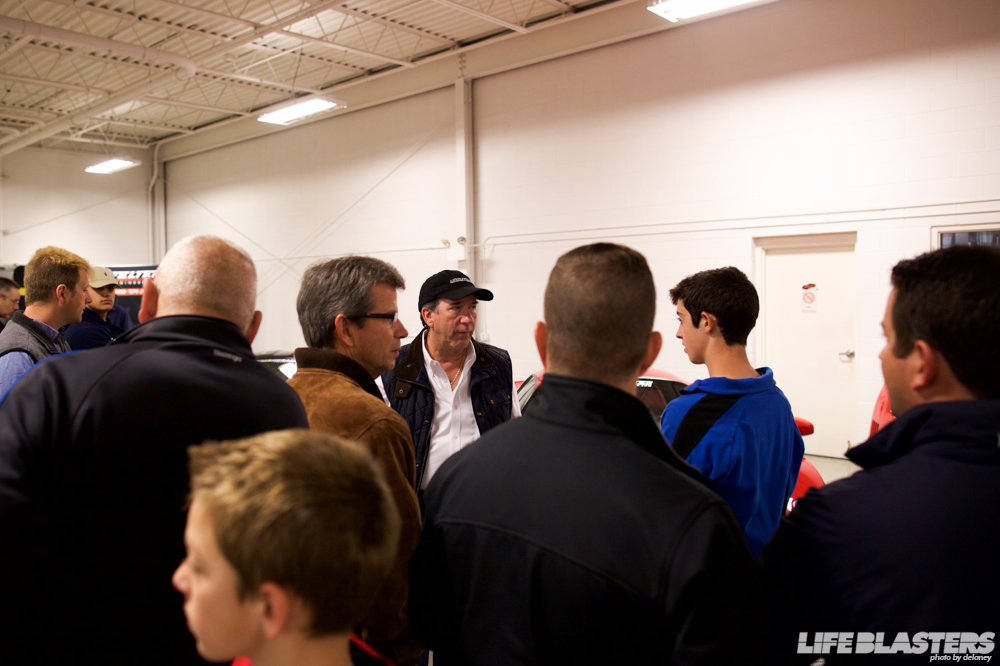 From limited Monte Carlos to 1500hp Corvettes to a LaFerrari, Lingenfelter (in the black hat,) has it all. It's awesome to see someone that truly enjoys cars and truly enjoys collecting them all. And what's even cooler is the fact the Lingenfelter takes all these cars out during the summer to shows and events; none of them just sit around. And all the open houses are to benefit local sports teams or local charities. So thanks to Ken for opening his collection up and allowing all of us to get our fix of some of the finest cars to ever be produced.
Delaney
Email: delaney@lifebalsters.com
Instagram: @lifeblasters, @ericdelaney