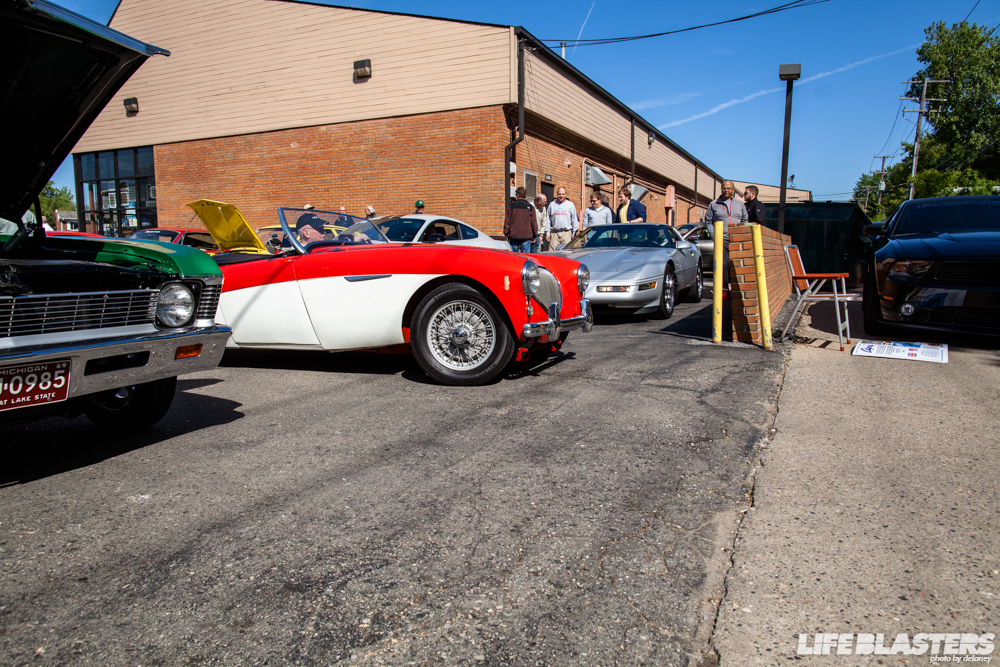 Most of my friends will tell you I never stop talking about California. It's due to many reasons, among them the weather, the views, and the overall good vibes I get from being there.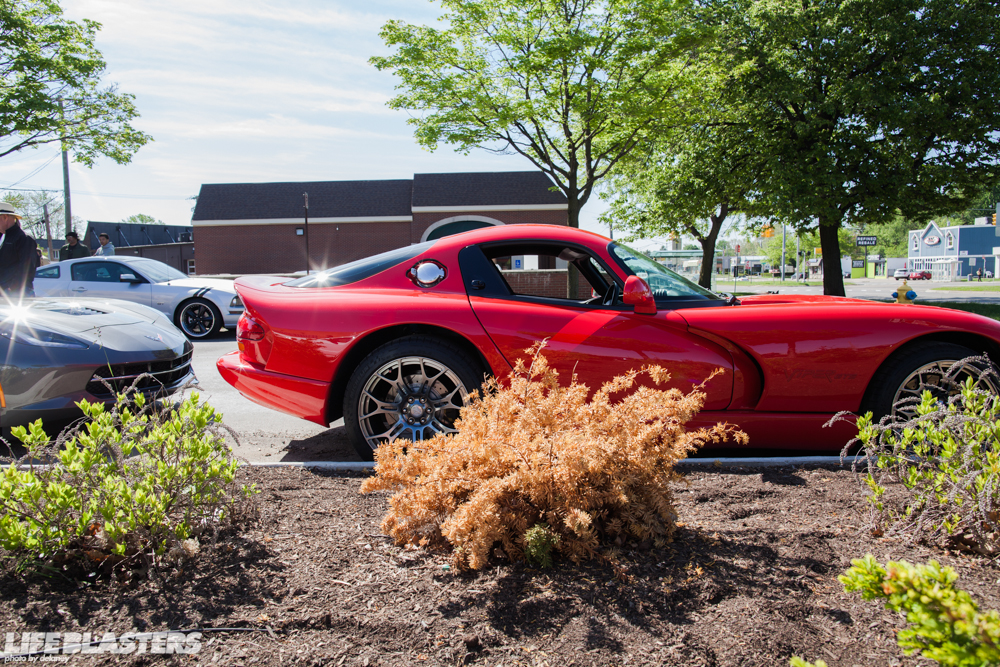 But more than anything it's the cars. While nothing might be able to touch the car culture in Japan, California is the best I've ever experienced. Before it was shut down, I was lucky enough to attend a few of the Cars and Coffee events in Irvine. I always said there will never be another show that comes close to the diversity and scale of Irvine.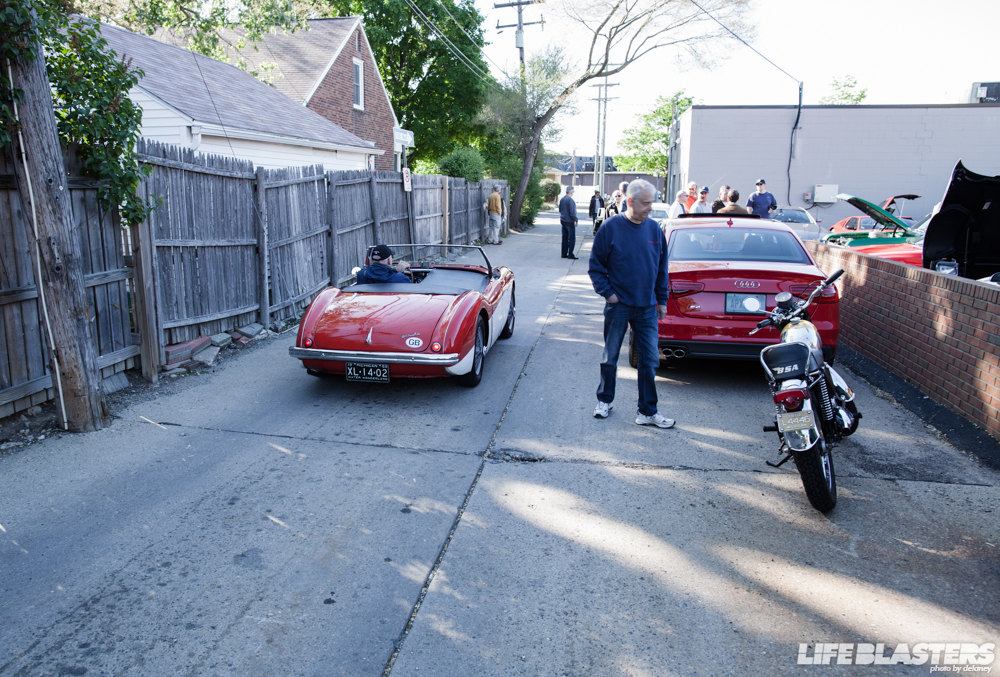 But that's where Parking at Pasteiner's comes in. It may not be the scale of Irvine, but the quality of cars is close.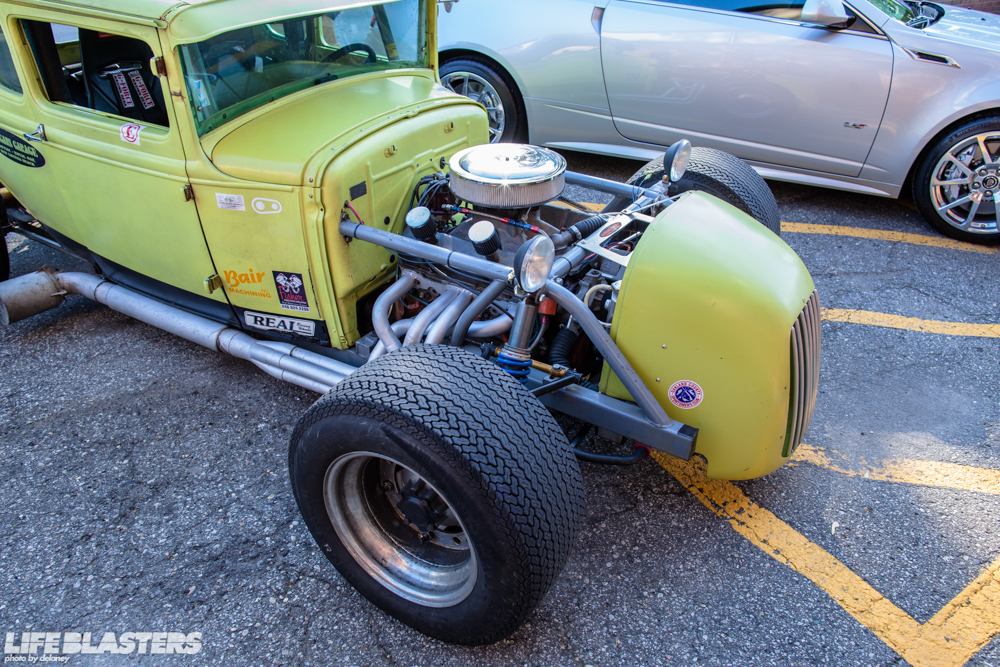 While Irvine has true purpose built race cars from Porsche and Ferrari, we have some more colorful cars. This conglomeration is something I've seen out on the local track on various weekends. If the headlights look like an afterthought, they are. I've never seen this car with headlights.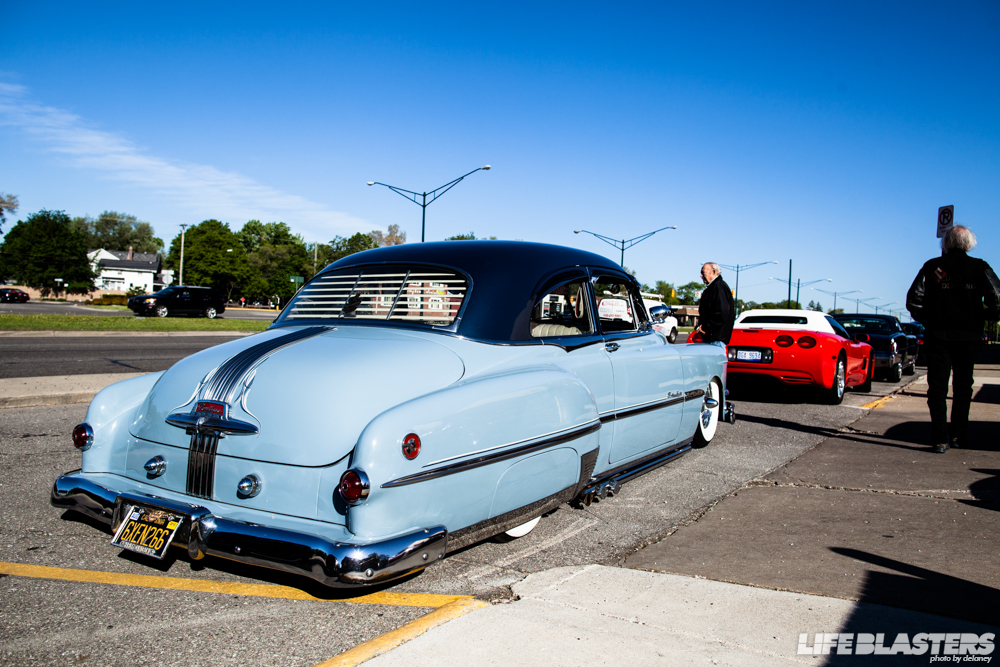 Pasteiner's parking lot can normally hold about 20 cars, but come Saturday the lot swells up to about 50 to 60 cars parked out front, in the alley behind the building, and the parking lot next door. This pristine Pontiac Eight had the classic lowrider look down perfectly.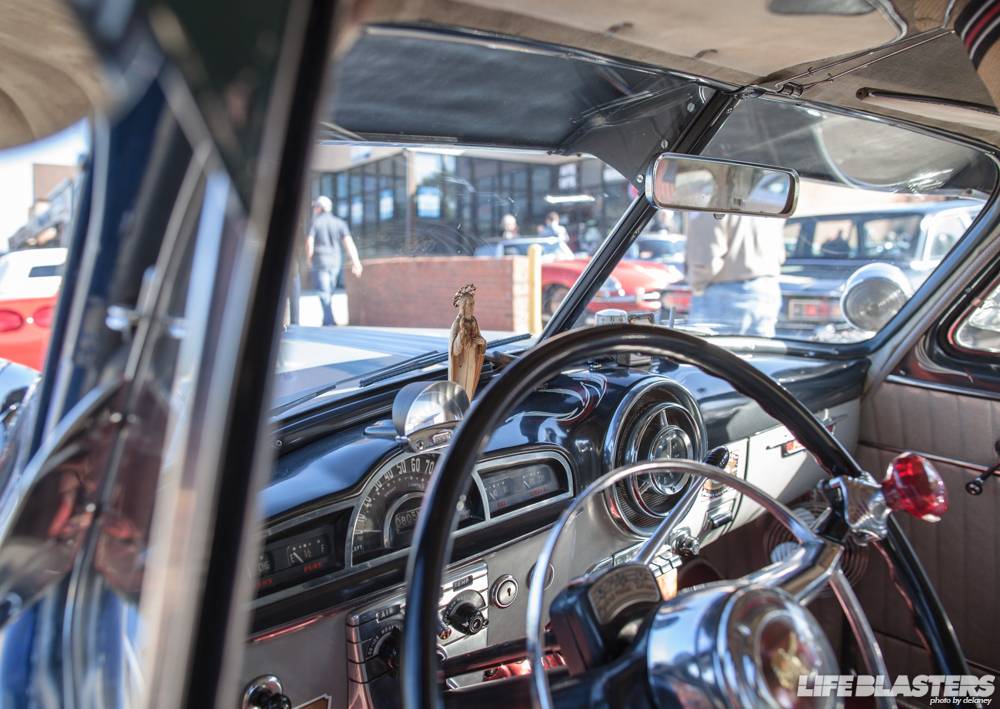 Even down to the steering knob and Jesus on the dash.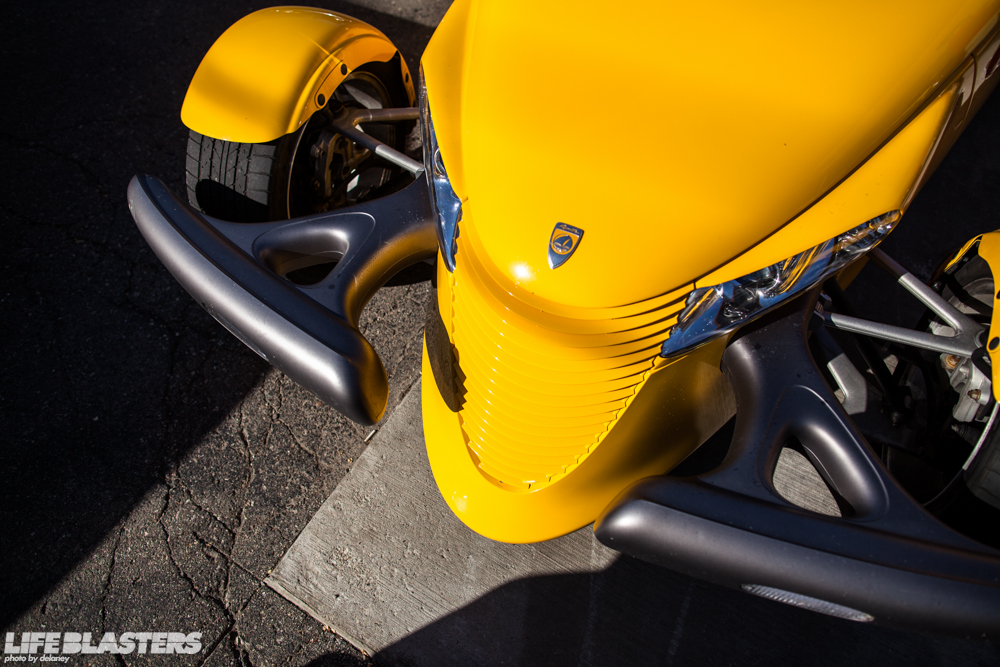 While it might not have been a big success, the Prowler is a special car. The design was a radical attempt at the retro style, and was just too ahead of its time.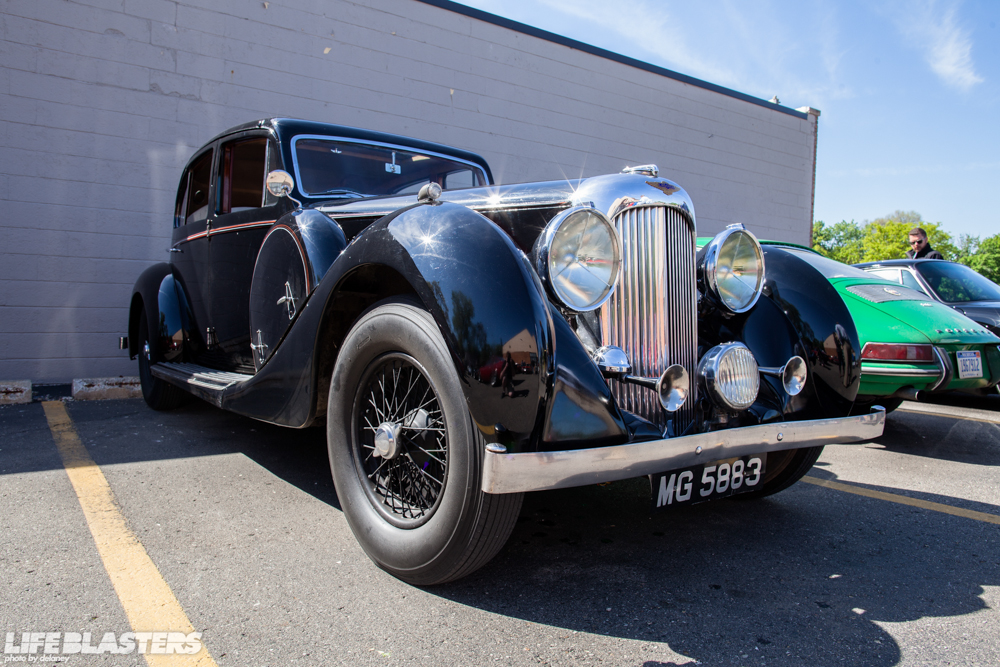 From the little fenders of the Prowler to the massive fenders of this Lagonda. This car is usually at a garage out near me, meaning the owner drove about an hour to get this here. I truly think this is the greatest weekly car show in Michigan, and one of the best shows here, period.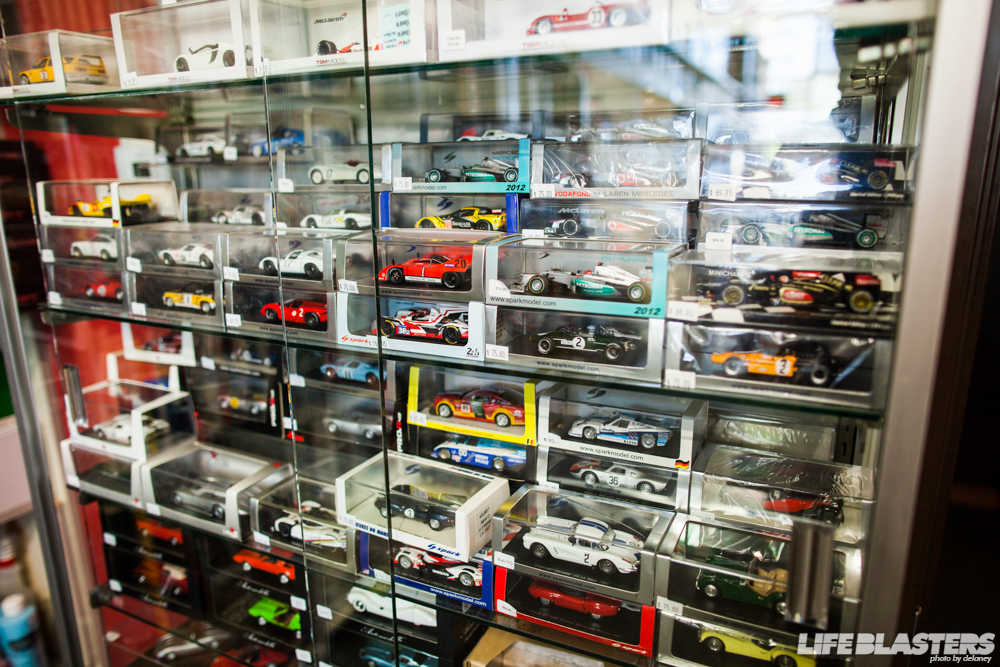 But one thing it has over Irvine, is the store. Pasteiner's is a hobby store that has more 1/43 scale models than you could ever want.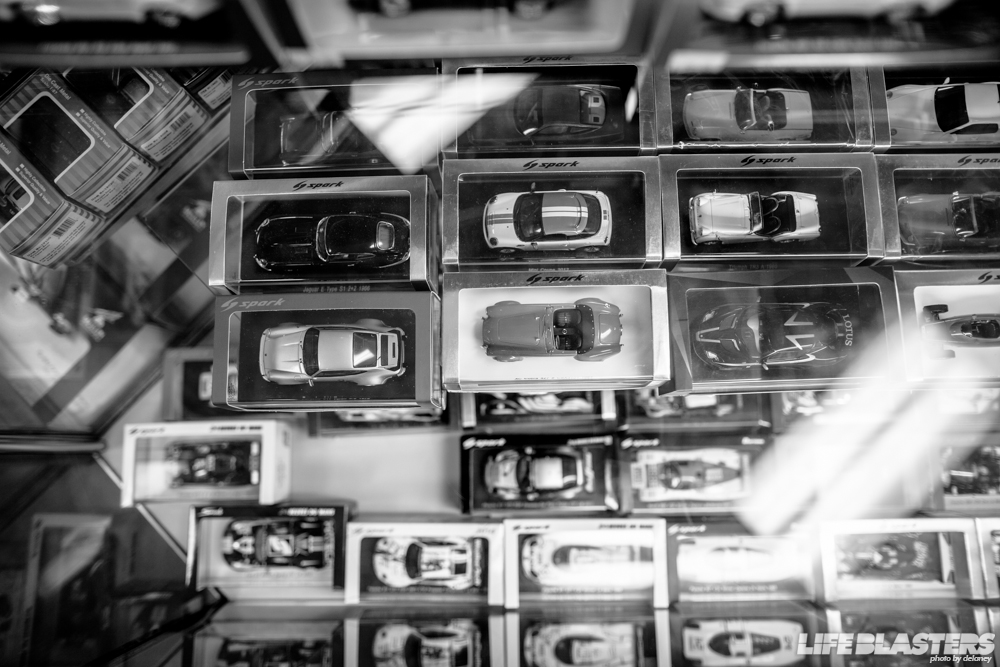 The shop is filled with them. As soon as you open the door, surrounding the cash register, even a seven foot tall display case in the back. There's also a whole wall of magazines and books. They even have a collection of old Autosport magazines, among others, from the '50s and '60s, I can almost never leave without picking one up.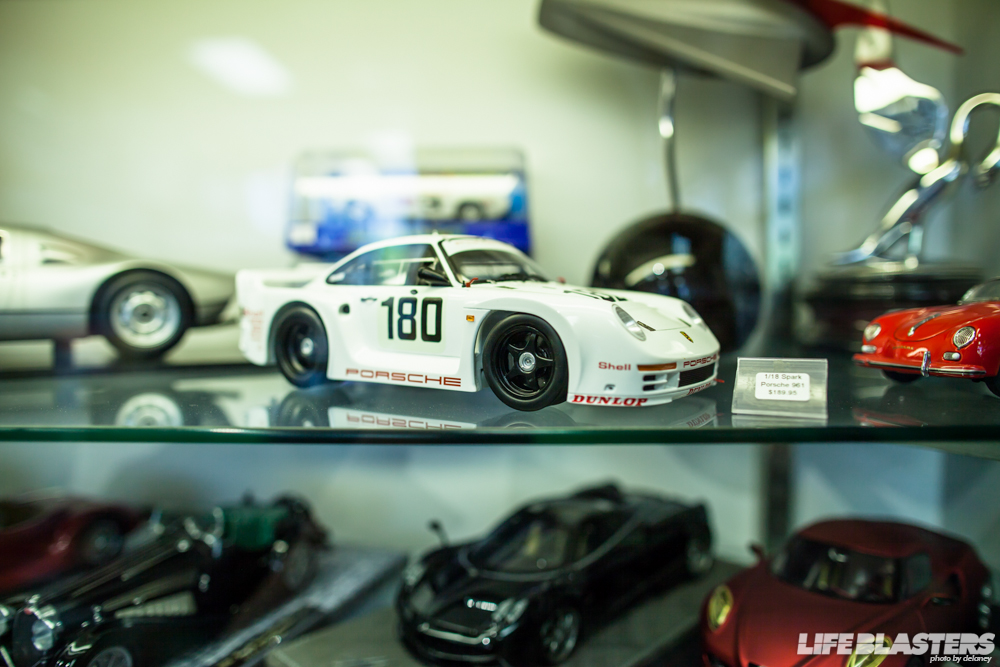 And of course they have 1/18 scale models too. Most of which (all) are too expensive for me to buy. But this Porsche 961 makes my mouth water every time I see it.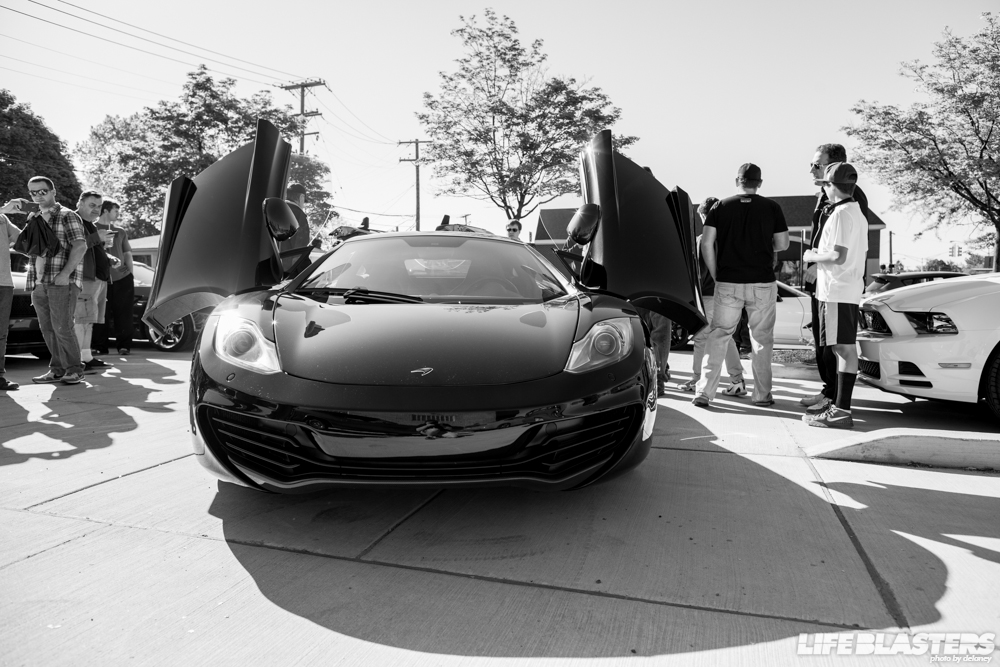 The show also parallels Irvine in its hours. The show starts at 8am every Saturday morning, and by 10am most of the cars are gone. The sweet spot is usually around 9am. This MP4-12C pulled up as we were parking. It quickly drew a crowd.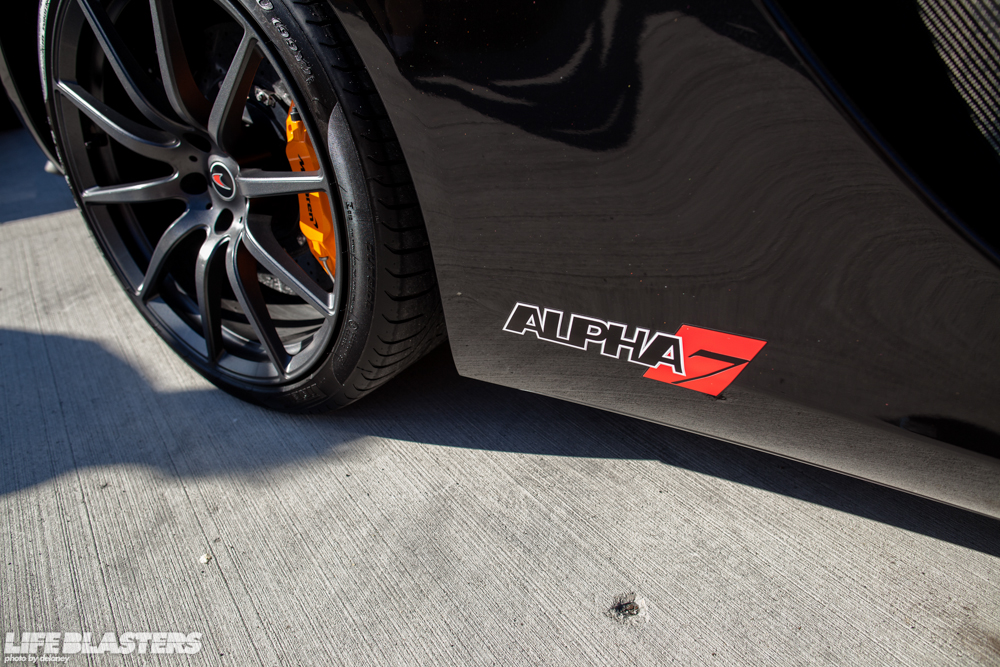 I'm sure most people were drawn to it because of the badge, but the Alpha 7 sticker only increased the interest. While black looks good on the McLarens, it's beyond me why they aren't only offered in McLaren Orange like the calipers on this one.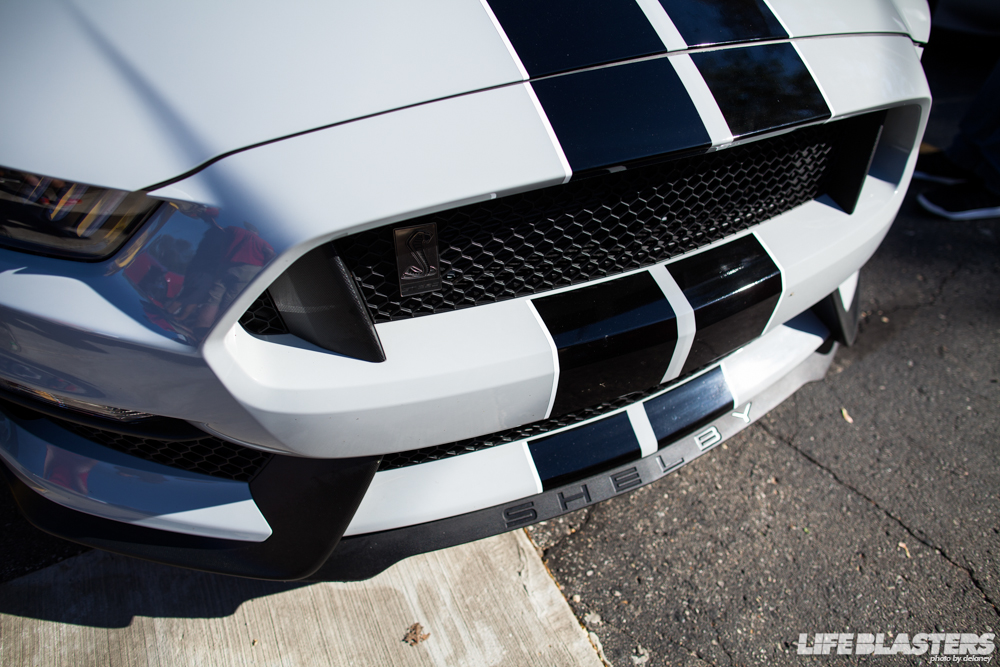 Cars and Coffee Irvine was located between Ford and Mazda, meaning they were treated to more than a few sneak peeks at new cars. Since Pasteiner's is only about half an hour away from Detroit, we too get a good look at some new cars.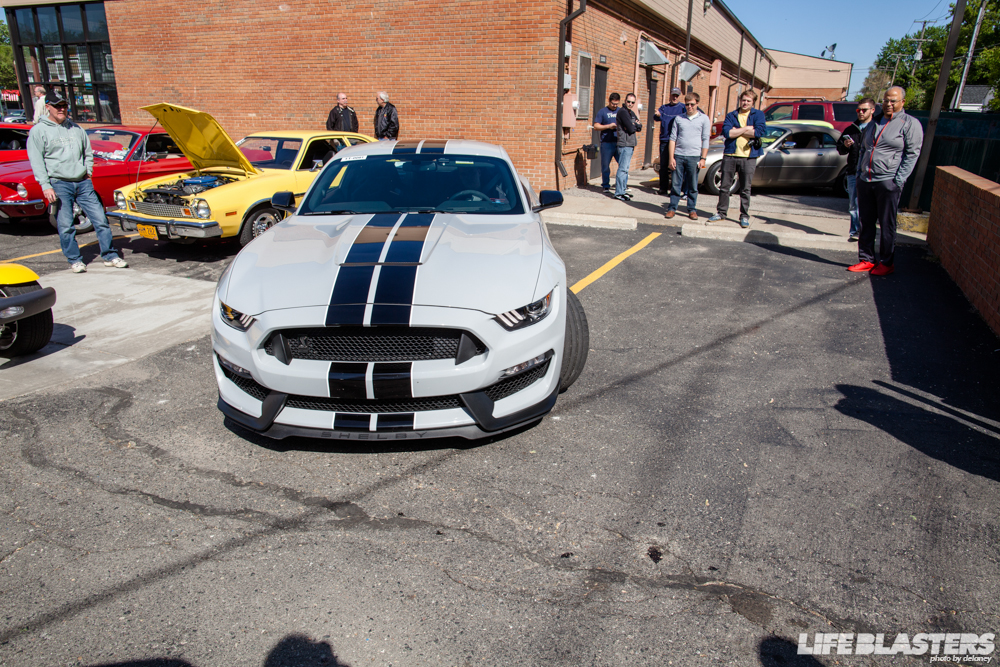 While the new Mustang is a spreading all over the US, the GT350 is still waiting to be released. Somebody brought out this GT350 probably to get a little interest going in the heads of the people. While the car looks amazing, it's the Avalanche Grey color that sold me on it. The glossy primer look is a color that I've never really seen before on a car.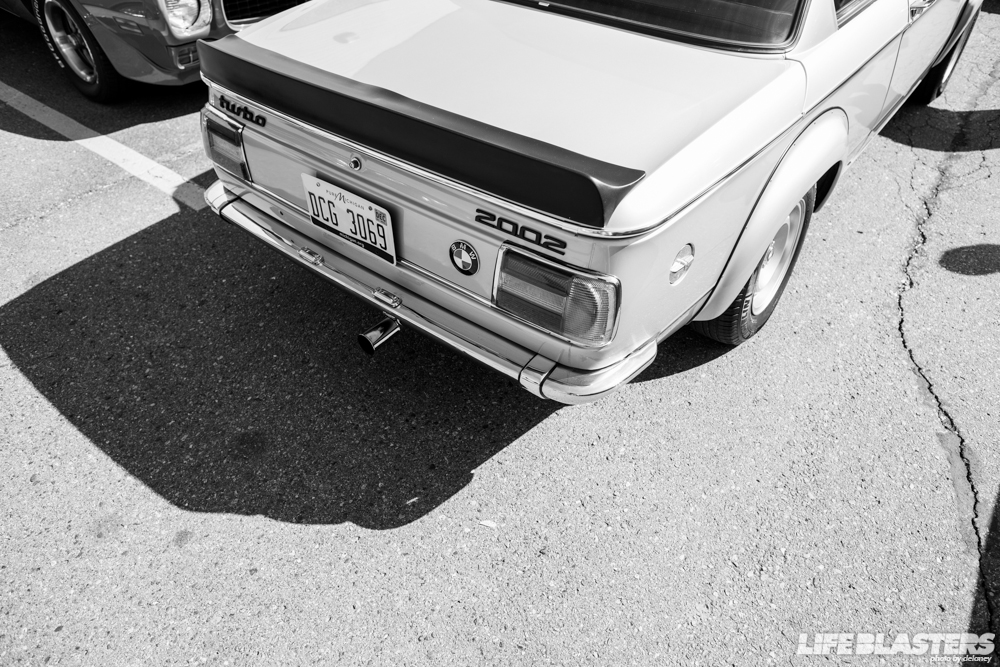 This 2002 Turbo looked like it just rolled out of a museum. With the winters here lasting sometimes into mid April, there's a lot of time for restoration. Then there are another few weeks of rain and waiting for the salt to get out of the roads. How people manage to keep their cars this pristine is beyond me.

The bubble fenders and turbo badging really brought this car together in every way.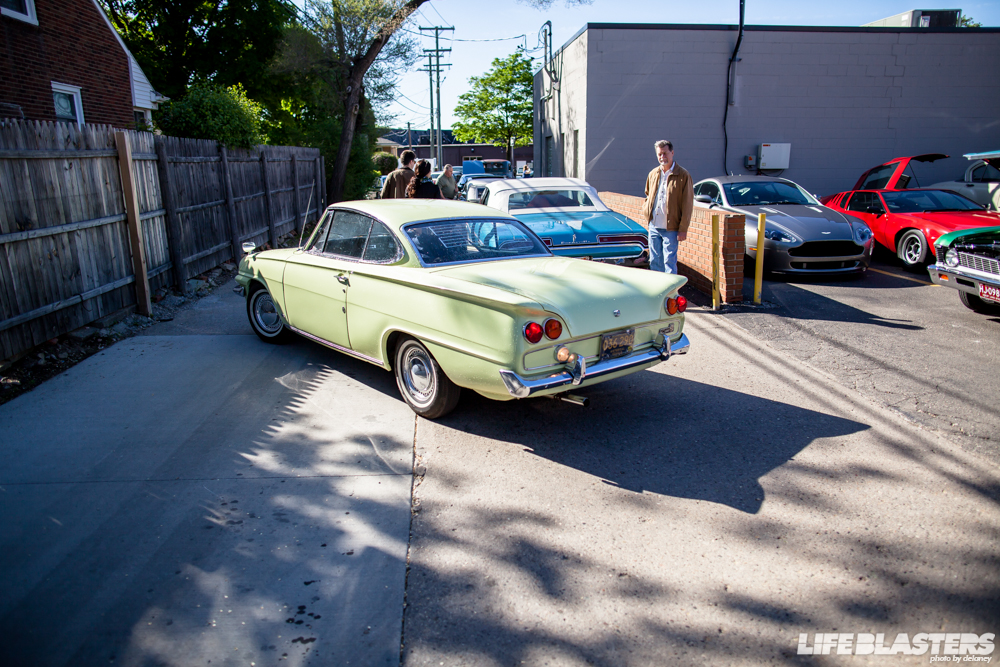 While the Alpha 7 12C was one of the most popular cars, this little thing was the most interesting. Before it was even parked people were talking to each other trying to guess what it was. Even the well seasoned Pasteiner's visitors were stumped.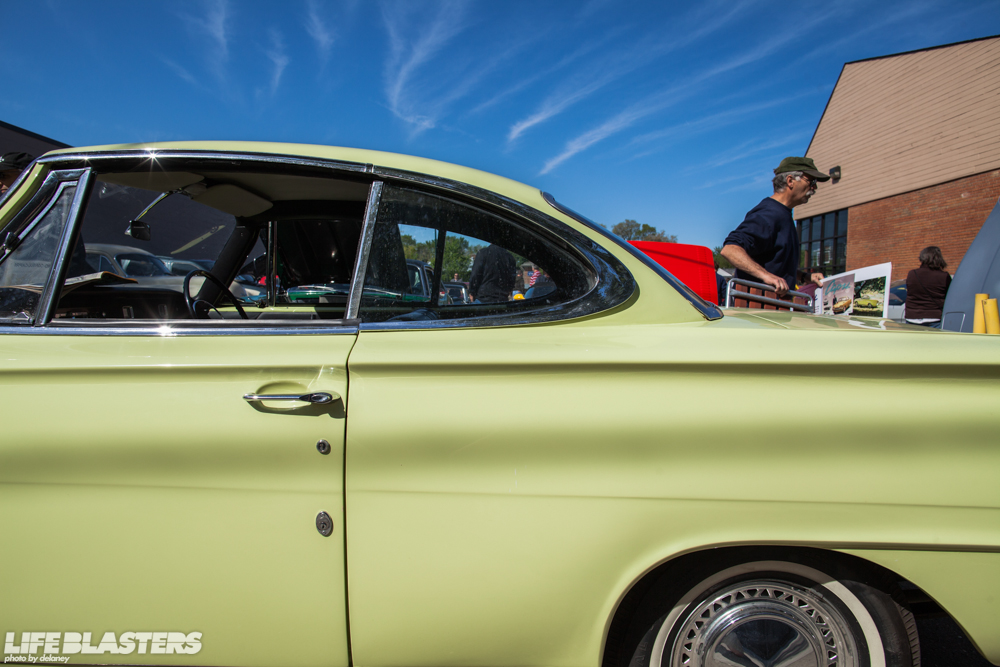 The owner of the car is actually the designer, but he wasn't on hand. Someone else, in the green hat, brought it out. And once he got his lawn chair supported sign, we knew what it was.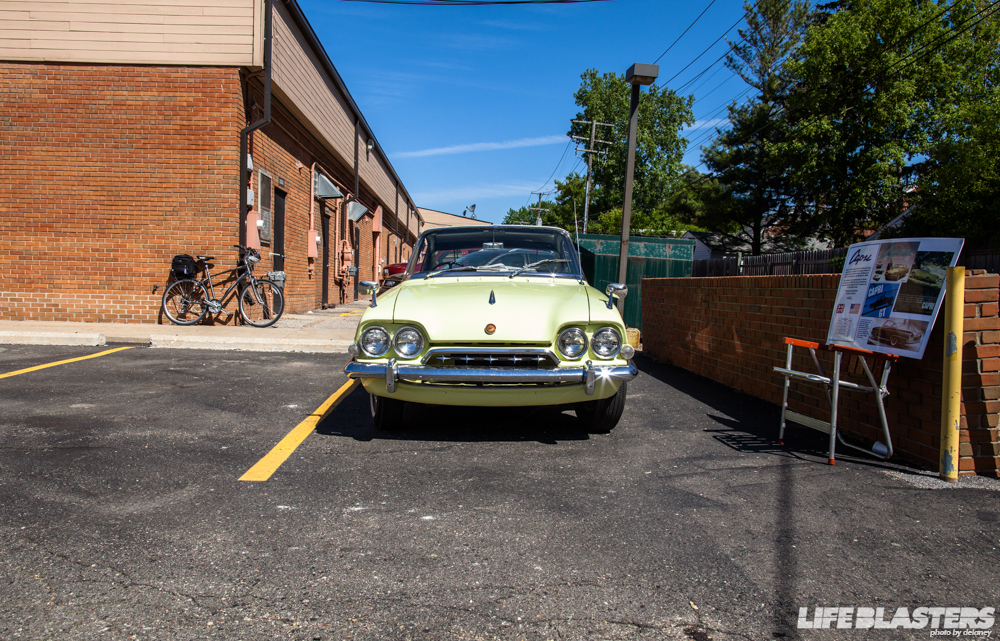 It's a Ford Consul Capri GT. The car was built in England, making it right hand drive, and one of the few in the US I'd guess. And the first one of its kind I've ever seen.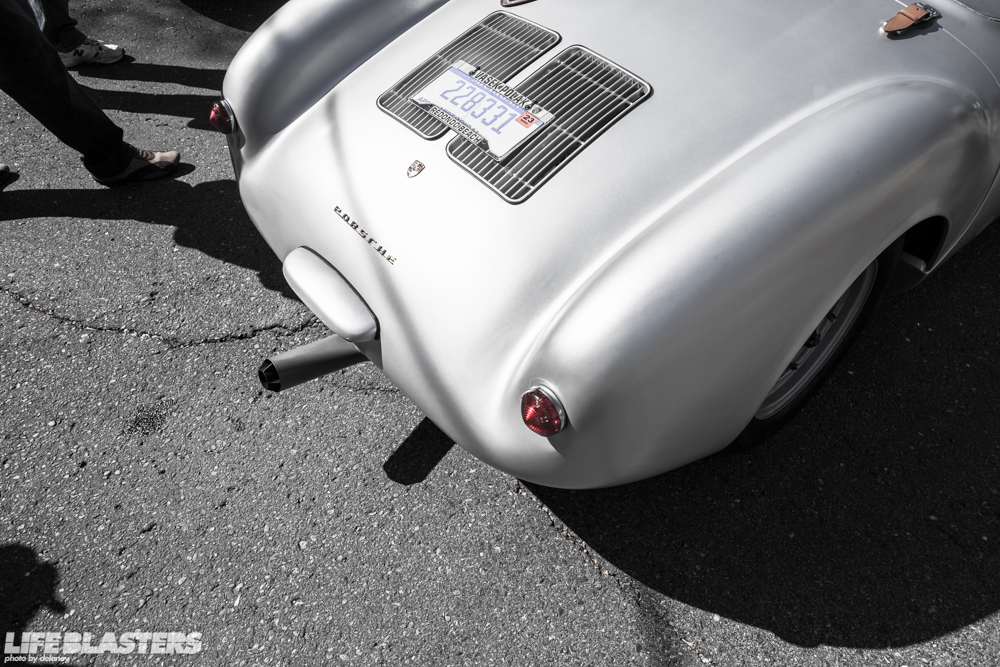 As the meet was winding down, there was a roar of a flat six cruising around the buildings. This Porsche 550 pulled up. While it wasn't a true 550, it was built with real parts.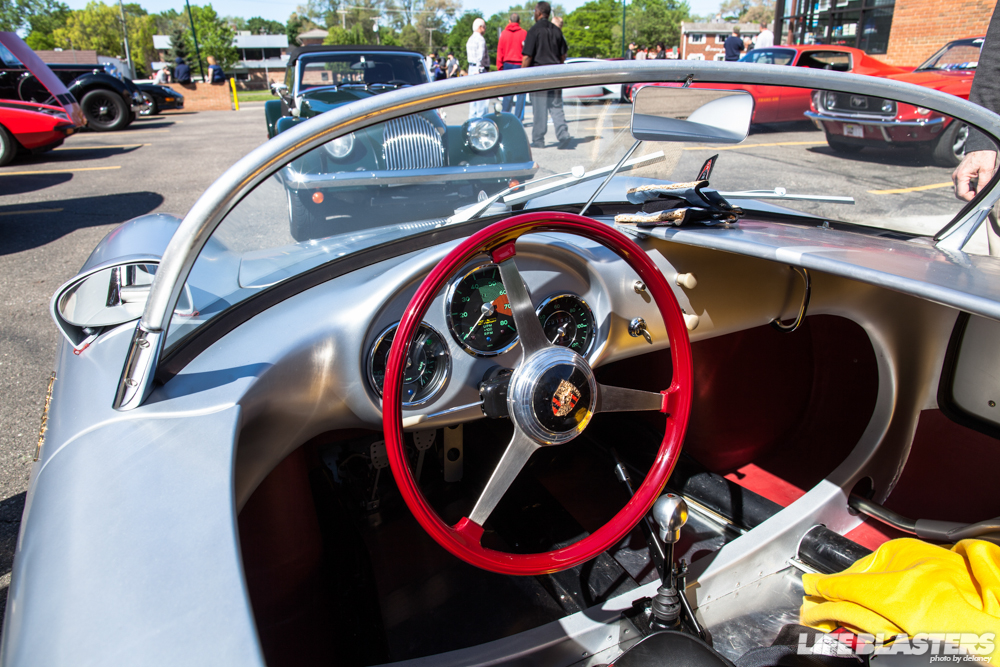 The steering wheel in particular looked original. I don't know much about the owner, but I do know he has an amazing collection of Porsches, from racing 356s to a replica Janis Joplin painted 356C.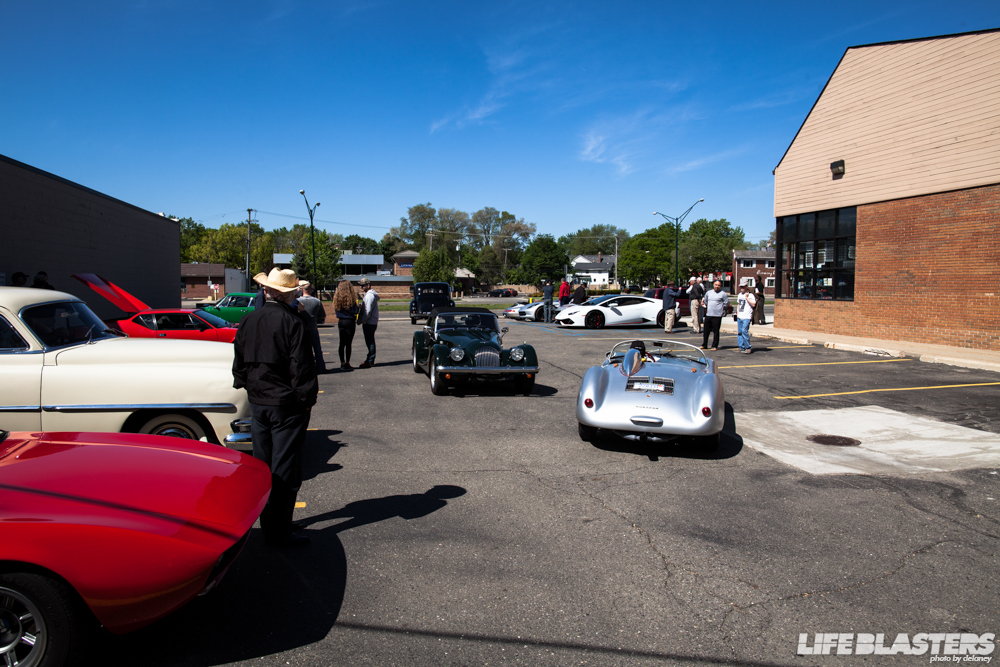 After a quick visit the 550 headed off, thinning the crowd even more.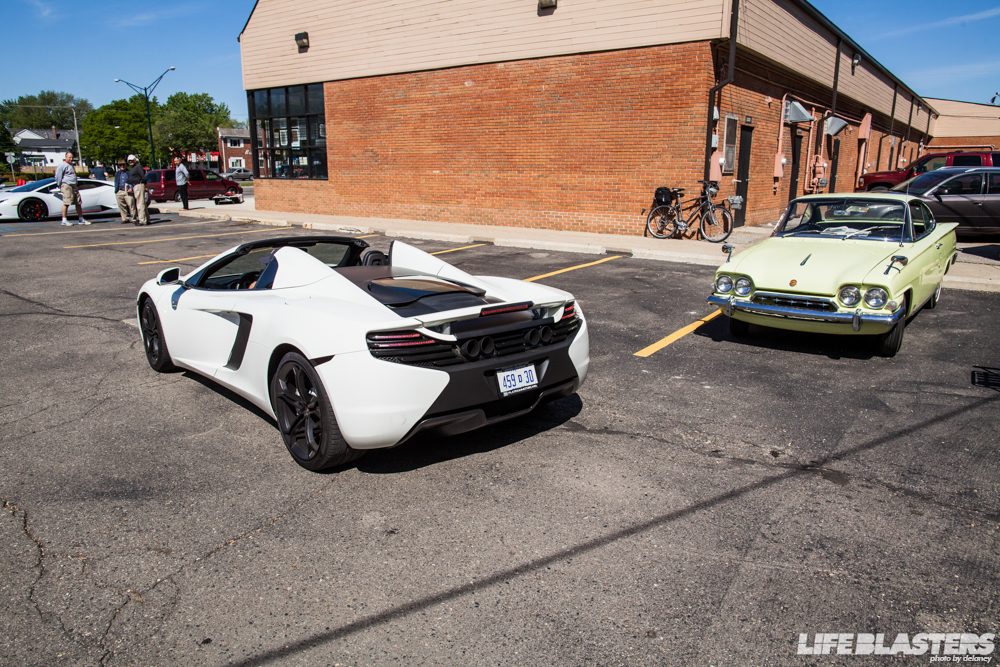 But with one gone another car showed up. One McLaren is fairly rare here, so seeing two was a treat. This one had a rather interesting exhaust set up too. If you're interested, it's currently for sale for just $209,995!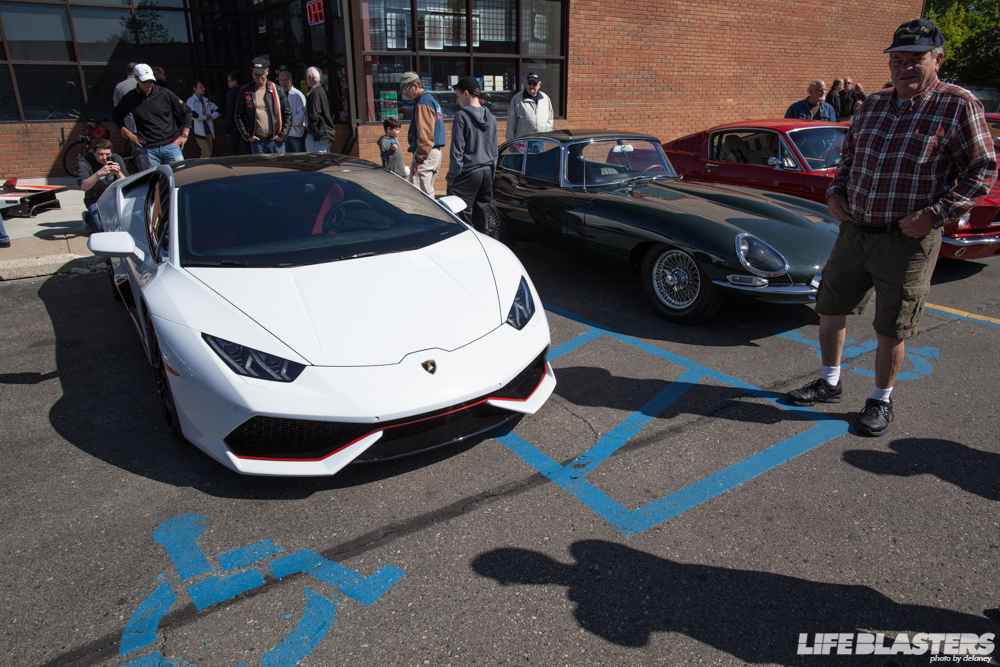 Along with the white 12C, this Huracán came from a local exotic car dealership. While Pasteiner's usually has a good exotic crowd, it's usually not this new.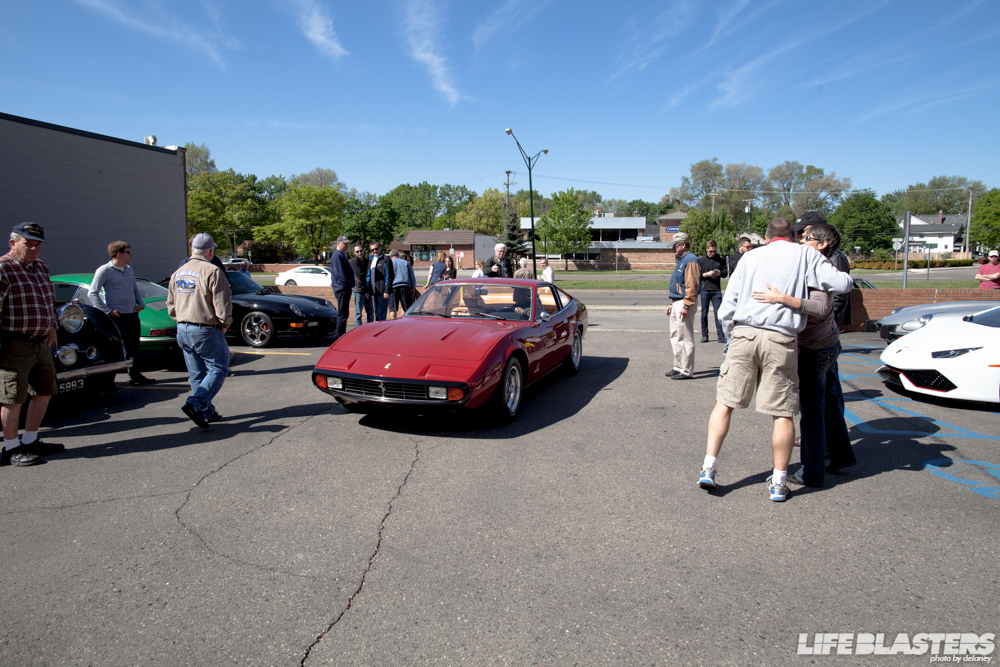 This GTC 4 is more like what usually shows up. And this car doesn't miss too many shows through the summer months. Only 505 GTC 4s were made, which is why it's cool to see this come out so often.

But there was one car that no matter how hard I tried, I couldn't ignore. And that is the De Tomaso Mangusta. I really don't know why it attracts me so much, but there's just something about the flat design I love.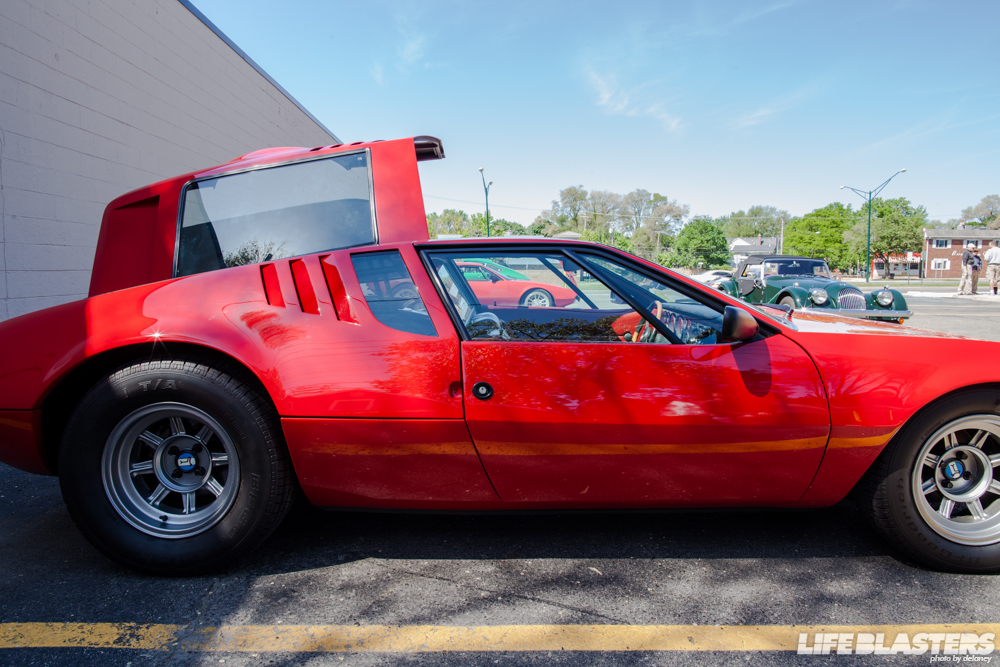 401 Mangustas were ever made, and about half of them are thought to still be in existence. I still wonder why the Pantera became such a cult car, and the Mangusta was left behind to almost be forgotten by time. But there's something about this car that makes it one of a kind.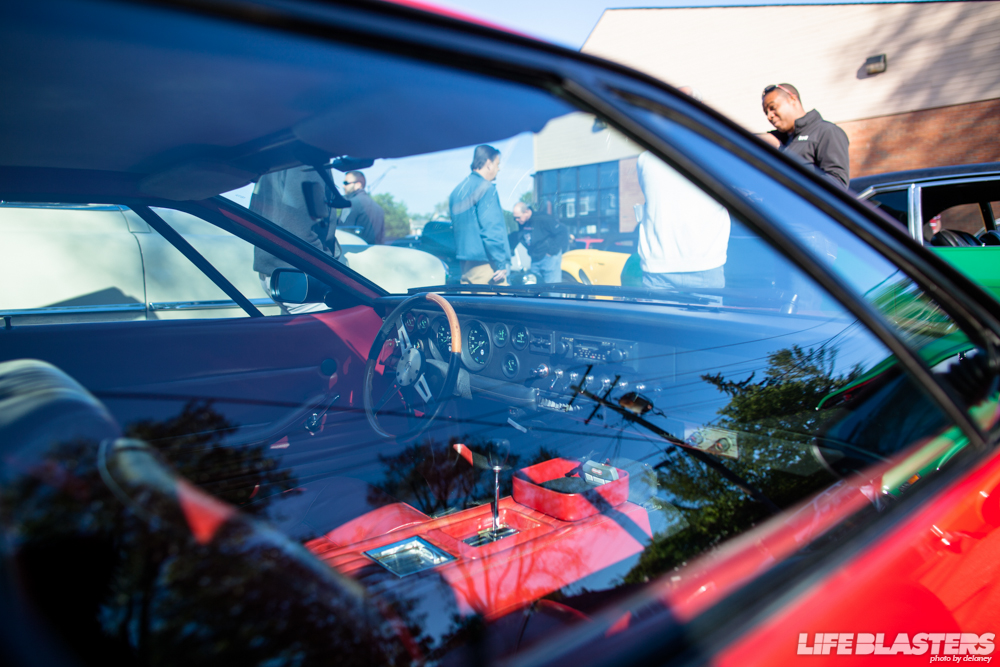 All 401 Mangustas were built with Ford motors, all except this one. This car was built for Bill Mitchell in 1969, who at the time was Vice President of General Motors. So when he ordered the car, he told De Tomaso it must have a GM motor. They told him send whatever engine he wanted to Italy and they would do it. So this is the only Mangusta to ever be built with a Chevy motor. After a few months with it, Mitchell decided to sell. The current owner won a raffle to buy it, and has owned it ever since. And like the GTC 4, this car gets out to Pasteiner's regularly.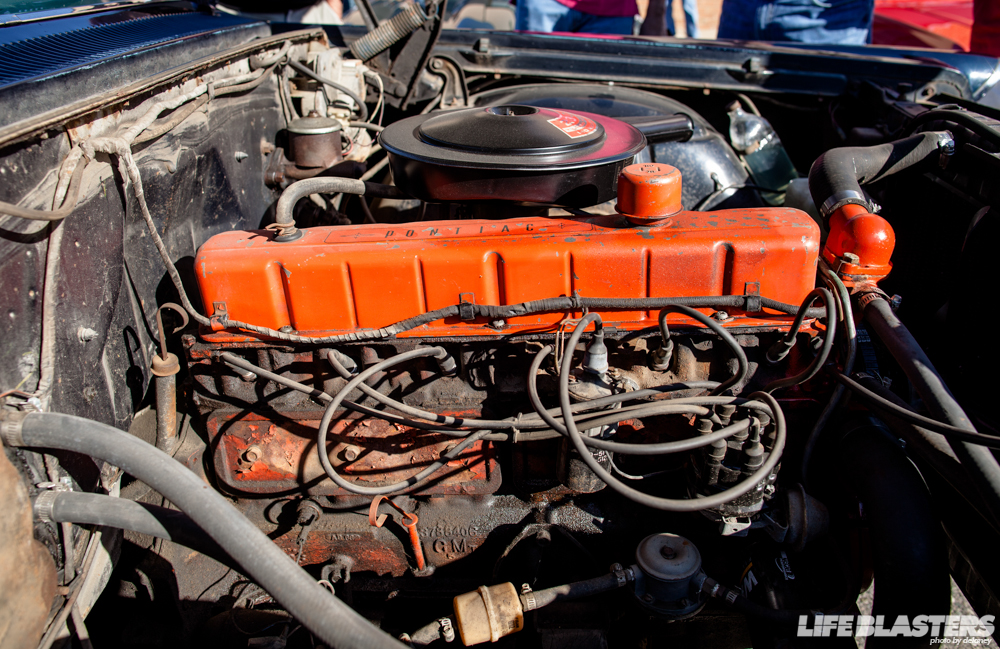 While many other car shows in Michigan shut down over the winter months, Parking at Pasteiner's continues. Even though the parking lot is usually filled with normal cars, the shop is still filled with people eager to talk cars and drink coffee all through the winter. And sometimes a few brave soles will still venture out in their classic.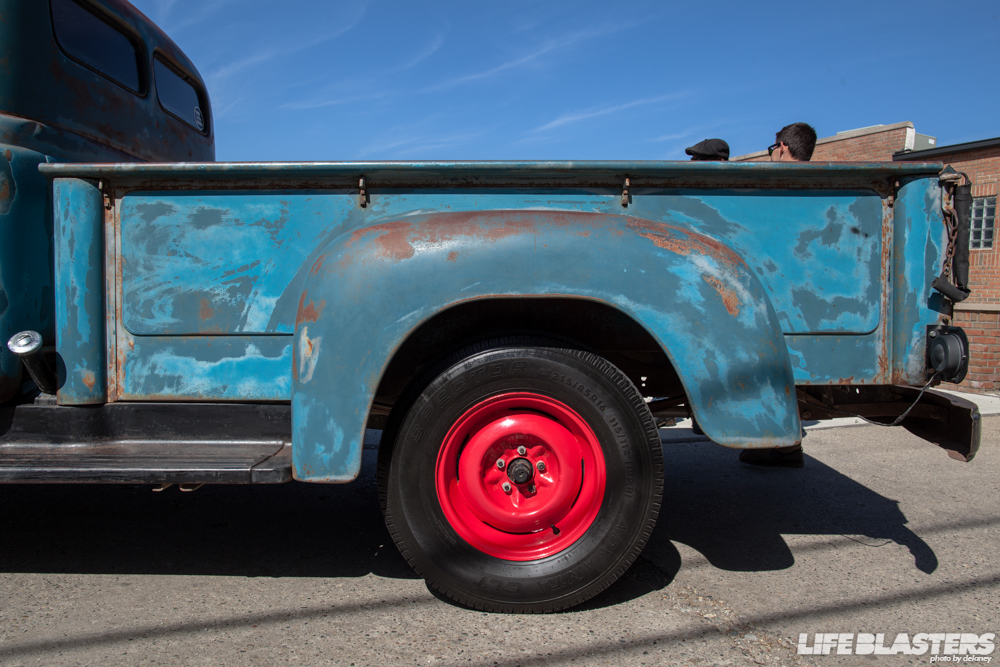 While Cars and Coffee Irvine may never be surpassed, I like to think this is our best alternative. The people, cars and stories that are shared here are amazing. Everything from designers to magazine writers to famous car builders show up here during the summer. Everything from one-off Mangustas, to perfectly patinaed Internationals, imported oddities, and everything in between shows up. Almost every week something new shows up and one more person joins the fun.

Even during this show alone I witnessed an E-Type Jaguar, Audi R8, and a few Ferraris drive by with the driver craning his neck in disbelief at what is going on. Of course it doesn't hurt that Pasteiner's is located on Michigan's main cruising street, Woodward Avenue. But I will always defend the idea that this is the best weekly car show Michigan has to offer.
Delaney
Email: delaney@lifebalsters.com
Instagram: @lifeblasters, @ericdelaney