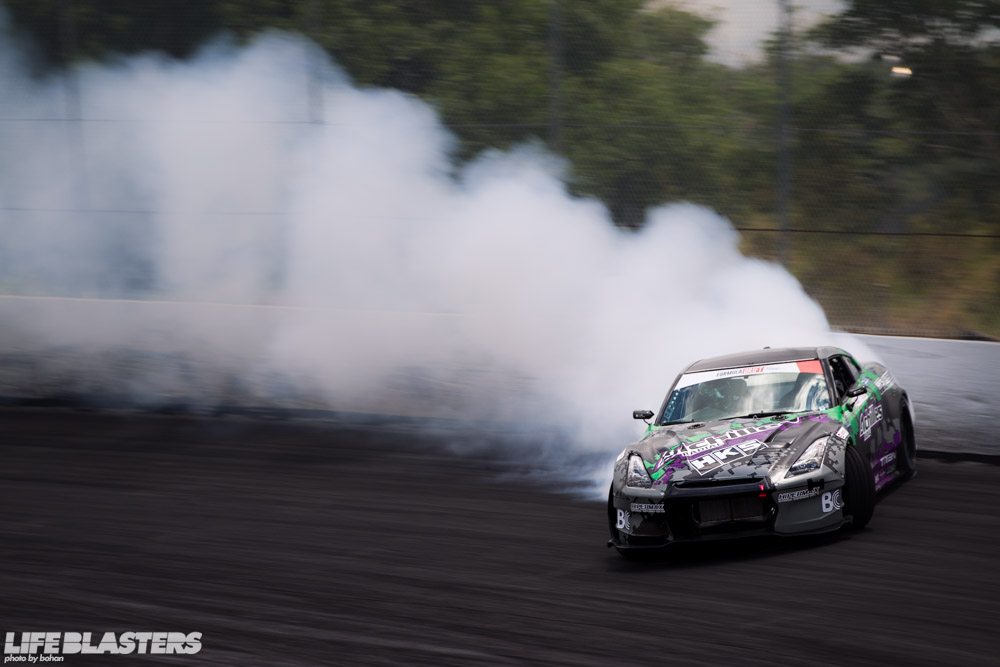 So where were we? In Atlanta, Odi Bakchis had won his first event and took the lead away from Fredric Aasbø, Ken Gushi had returned to the podium for the first time since 2009, and Chris Forsberg found his rhythm, getting back into the championship race. Daigo Saito and Tanner Foust were still unimpressive in their new builds but Mad Mike's return to the series in his 4-rotor Radbul Miata made him a crowd favorite.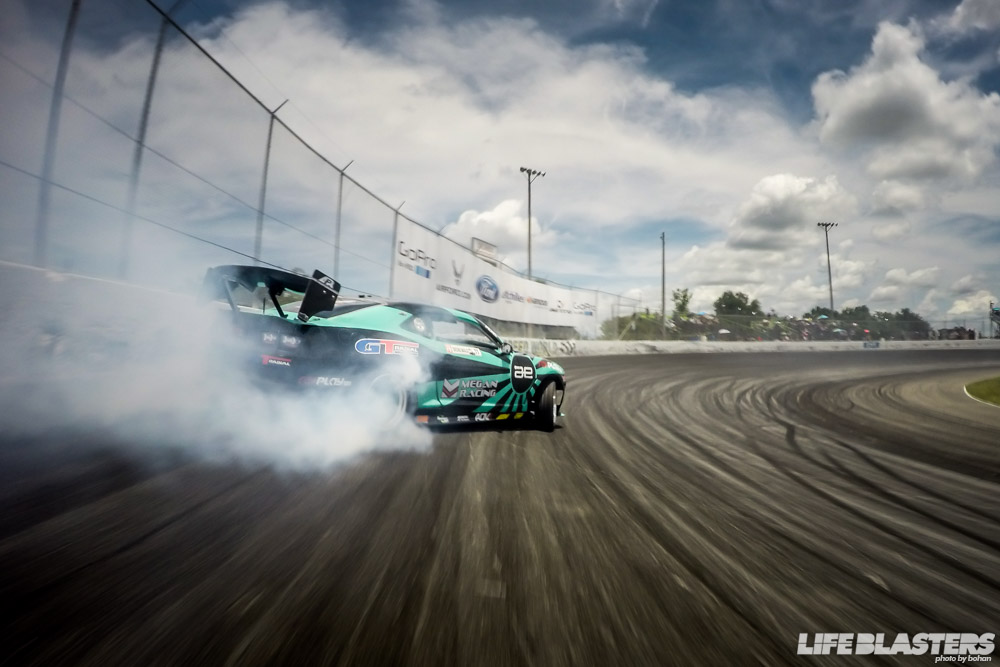 That brings us to Orlando Speed World, the third track in Florida FD has visited in as many years. Oval tracks are not particularly popular choices, though it does make spectating easy and the paddock is always close by. At first glance this appeared to be an extremely easy course, but it was really long for how simple it was, requiring the drivers to hold drawn out, constant radius drifts. Still, as a photographer I'm always going to prefer road courses.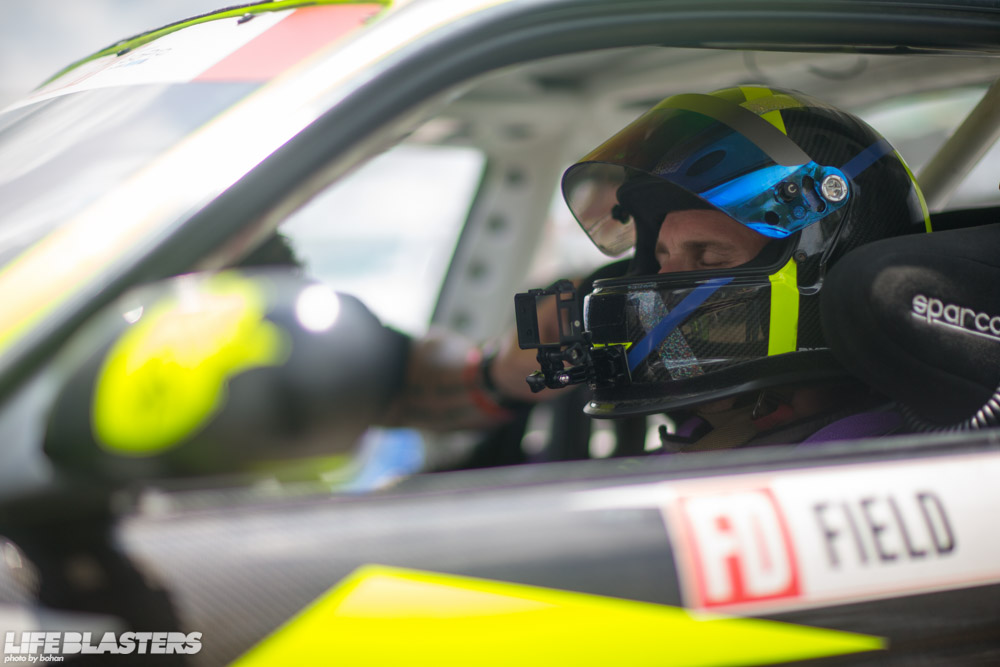 It was no surprise to anyone that Florida in June is hot and humid with afternoon rain. It's been like that forever. That doesn't make it easy to perform in, though, as no matter how hot it is outside, it's always way hotter inside a racesuit in a racecar, prompting many drivers to wear coolshirts. I wouldn't mind having a coolshirt and an icebox backpack for all the hours spent shooting trackside.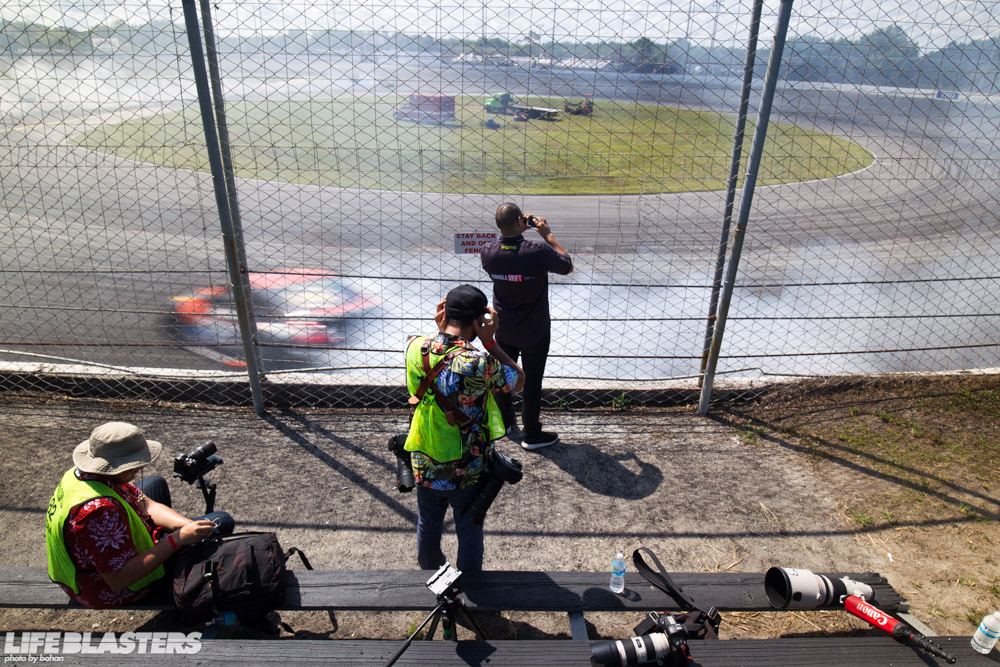 Speaking of shooting trackside, this was the first event I'd ever shot with zero media access. There was a double fence around the entire track, with only two small holes cut in it, which we kept having to shoo spectators away from. It was interesting to say the least!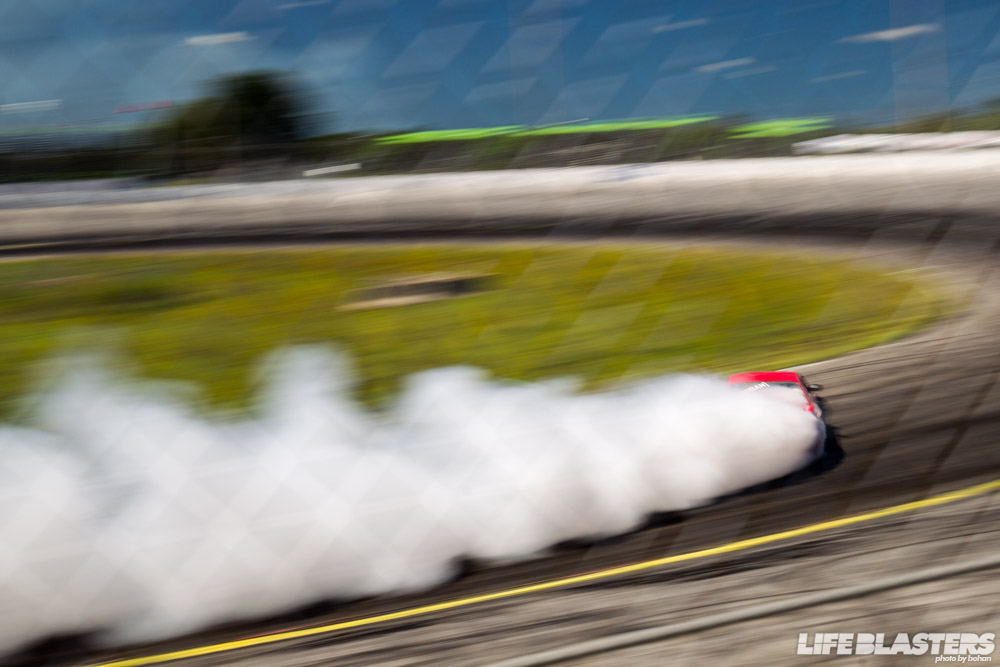 Qualifying went more or less as expected, though it was unfortunate that Pat Goodin, who calls this track home, didn't make it in. There were also some interesting battles that appeared in the bracket: in Top 32: a Whiddett-Savage rematch, Bakchis-Saito, and an Aasbø-Yokoi rematch, and in Top 16 the possibility of Bakchis-Aasbø which would have huge championship implications.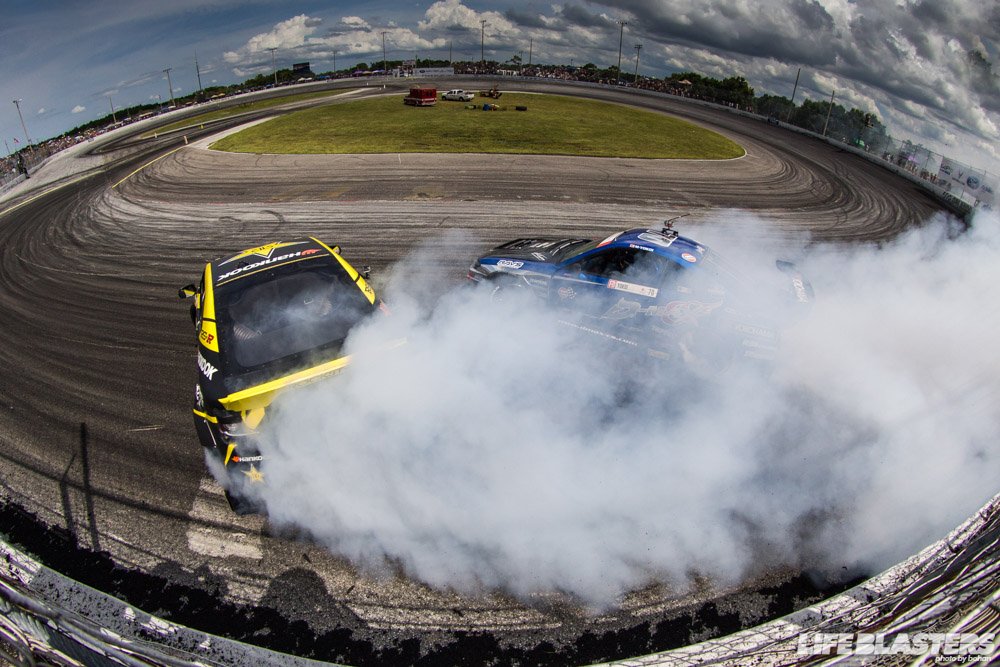 That's not how it went down though.When it started raining on Saturday, everyone's predictions went out the window. Fredric Aasbø had already been knocked out in the Top 32, while Daigo Saito's car was having issues, forcing him to forfeit his battle with Odi Bakchis. Jhonnattan Castro had upset Justin Pawlak, Hohnadell had upset Dai Yoshihara, and Ryan Tuerck's car sustained some damage in an incident with Kristaps Bluss.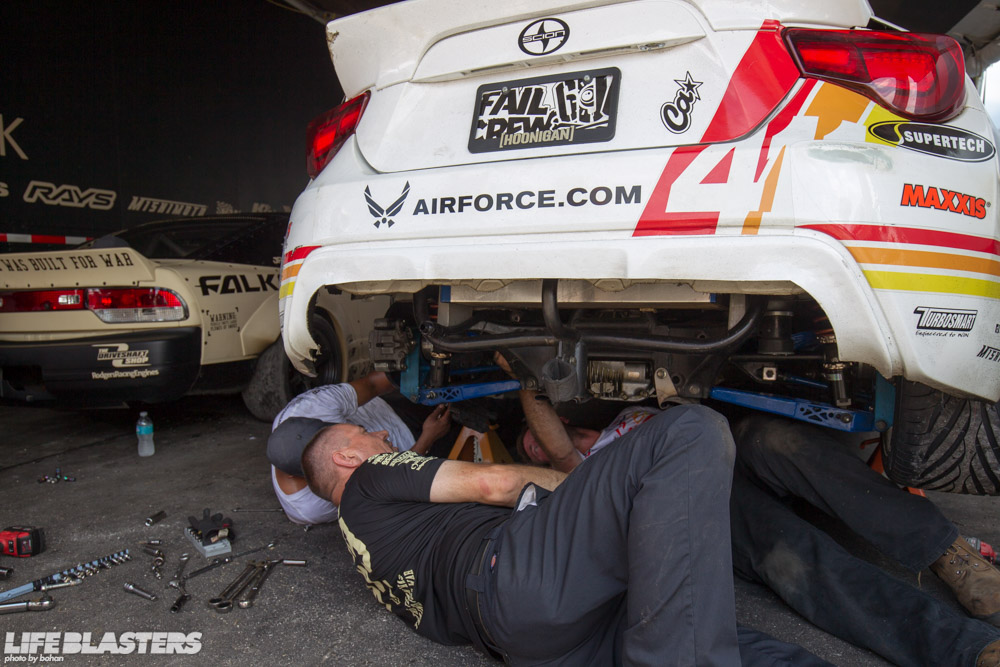 Tuerck's crew worked on fixing the FR-S through the rest of the Top 32 and when the car wasn't ready yet, he was given the automatic win. However, they did get the car ready in time for the Top 16. Talk about doing it exactly right! The stage was set for the Top 16, but what a strange cast of characters it was.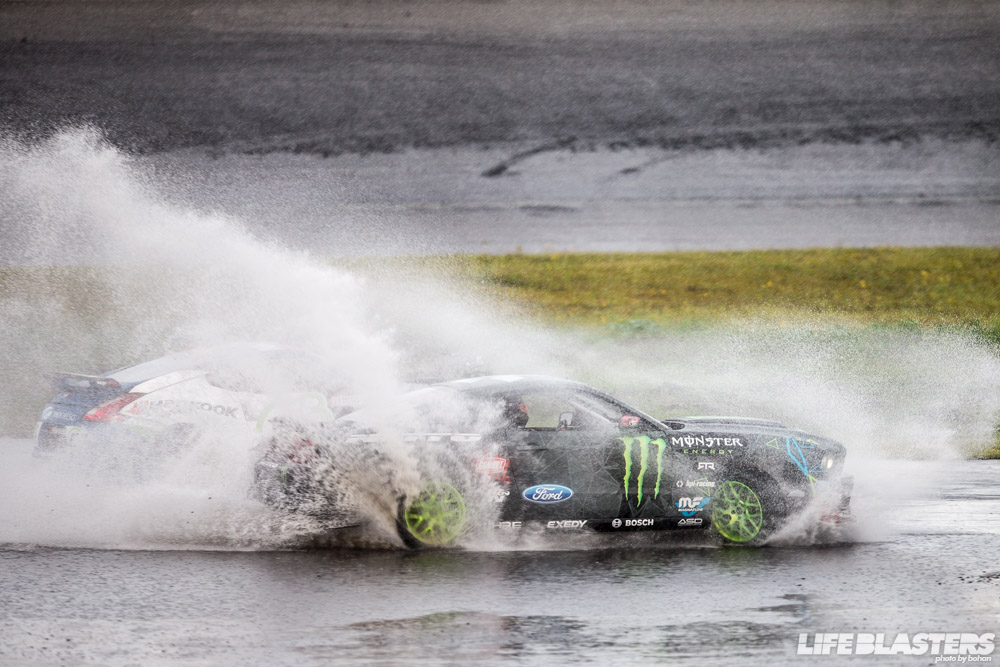 We saw more than a few spin outs in Pro2 the night before in a heavier rain, but the Pro drivers had yet to experience Orlando Speed World in the wet. Castro and Gittin were allowed practice runs before their battle, as were McQuarrie and Forsberg, which gave many people flashbacks to the four-hour rainy qualifying session at Road Atlanta last year. The rain eventually subsided and the track slowly began to dry out.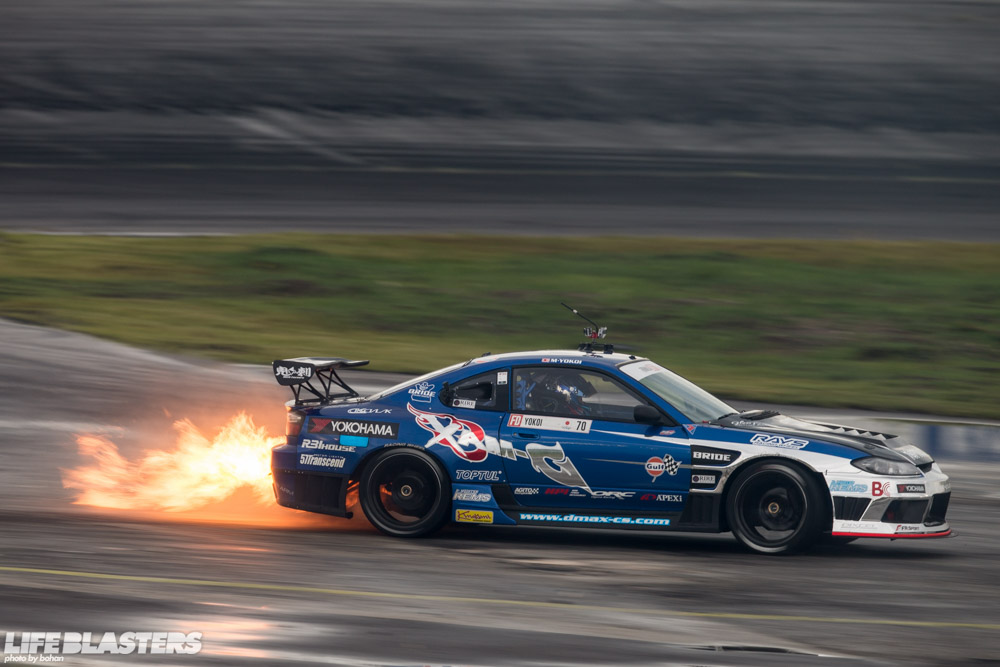 Gushi and Forsberg emerged to dominate the left side of the bracket, while Field felled Mordaunt and Yokoi's car caught on fire, yet another lucky break for Ryan Tuerck.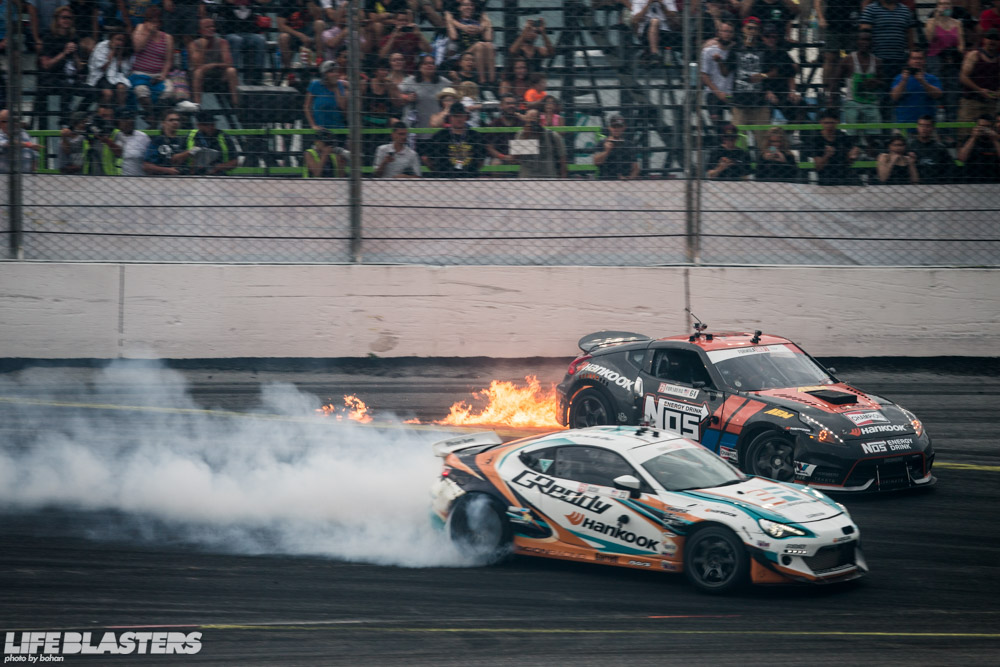 On Forsberg's lead run against Gushi in the Final Four, it looked like he slowed down abruptly and caused Gushi, who was on a low line anyway, to run into him. For the second event in a row, when these guys went against each other, Forsberg's Z laid down some fire. Only this time he was the winner.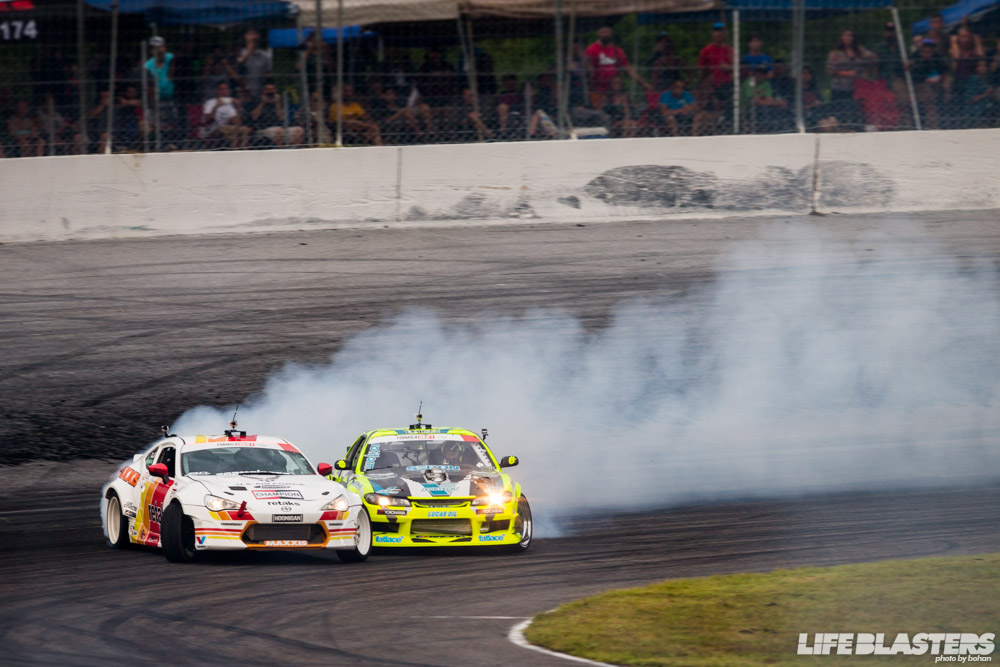 Matt Field gave a valiant effort but he straightened out in the transition and had to re-initiate his drift, and Tuerck moved on to the Final Battle.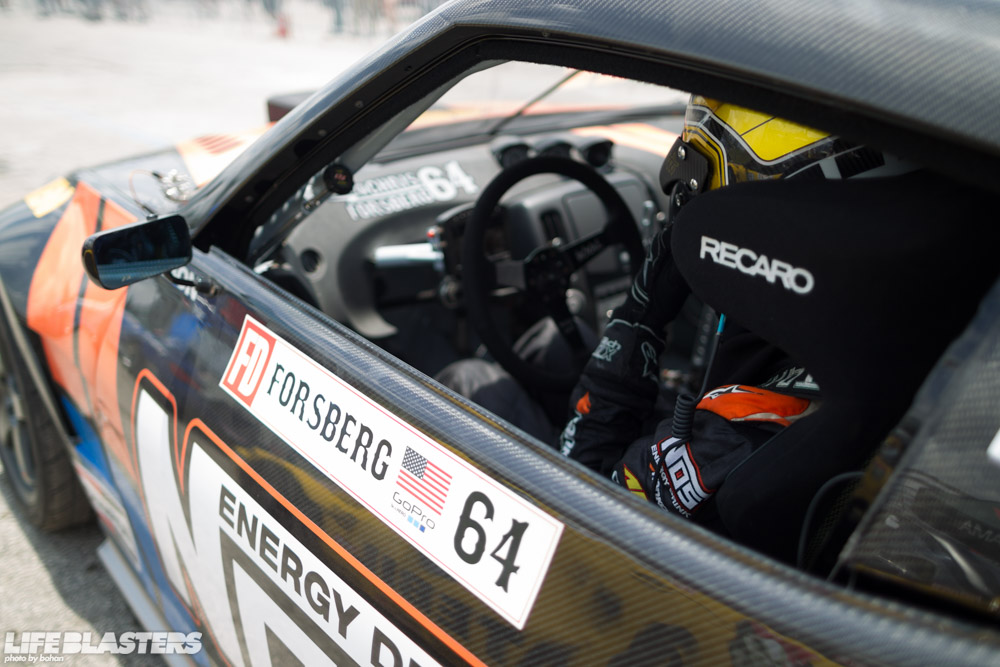 Except Forsberg's car was broken, so there was no Final Battle. Tuerck had won the whole event by default. I'm not even sure if I've seen that happen before, and this was my 40th round of Formula D!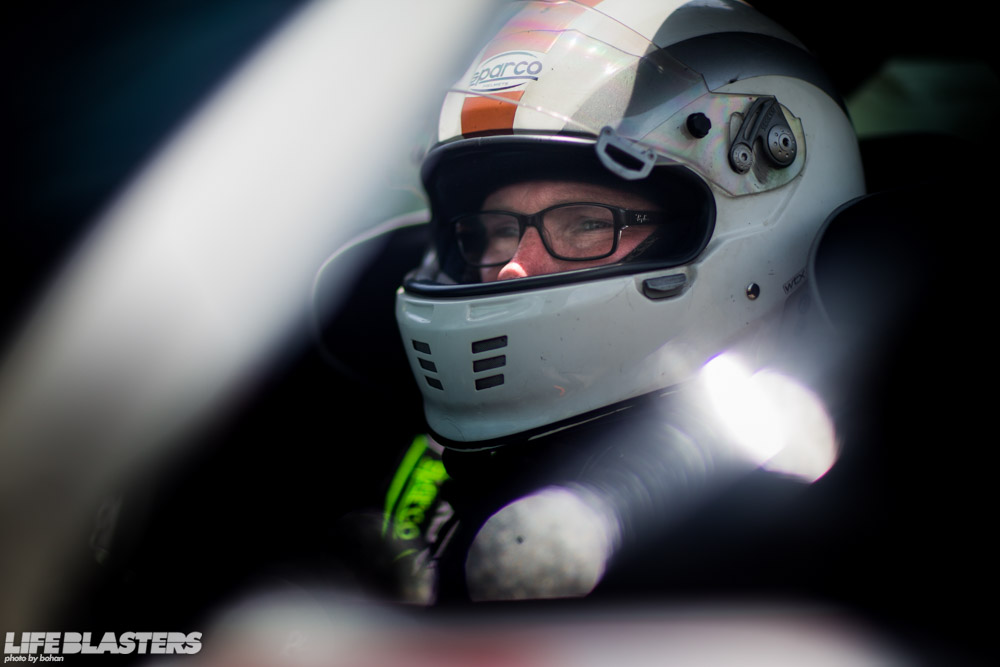 Odi Bakchis is still in the championship lead, even with his early exit in the Top 16. Ryan Tuerck's win propelled him into second place overall, followed by Forsberg and Gushi, with Fredric Aasbø slipping all the way back to fifth. Next is Wall Speedway, where everyone has tons of seat time. Aasbø had his first career win there last year, but he won't be repeating if Bakchis has anything to do with it.
.:Bohan
Email: bohan@lifebalsters.com
Instagram: @andrew_bohan, @lifeblasters