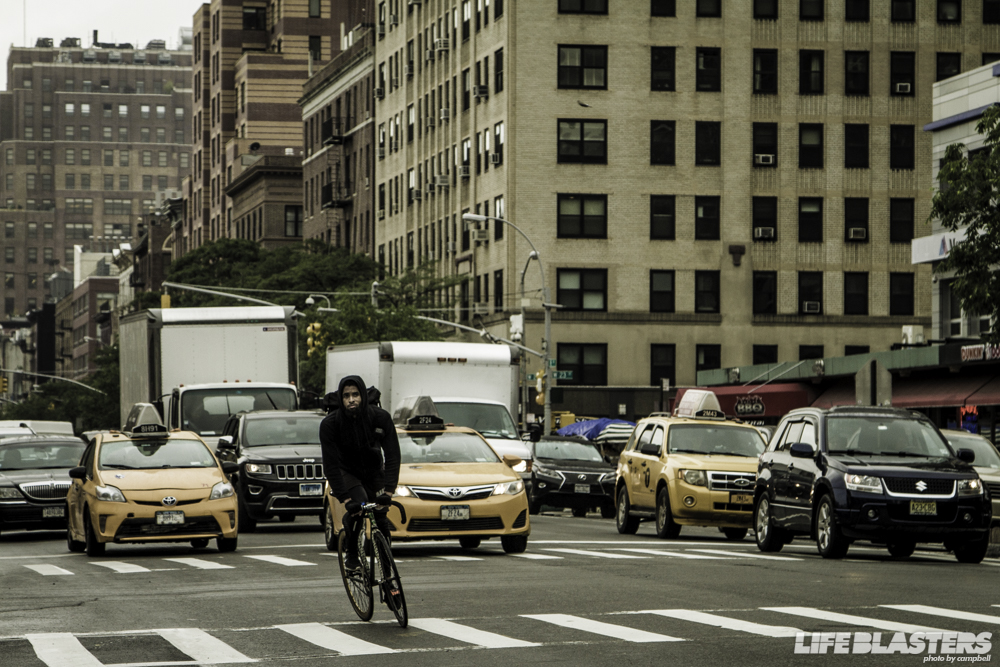 In past years I've always found myself with very few reasons to want to travel into  New York City.  Typically I'd hop on the LIRR for the 40 minute ride in for things like the NYC Auto Show.  But last year I've made the decision to explore the world of two wheels, and I'm not talking about my usual cycling.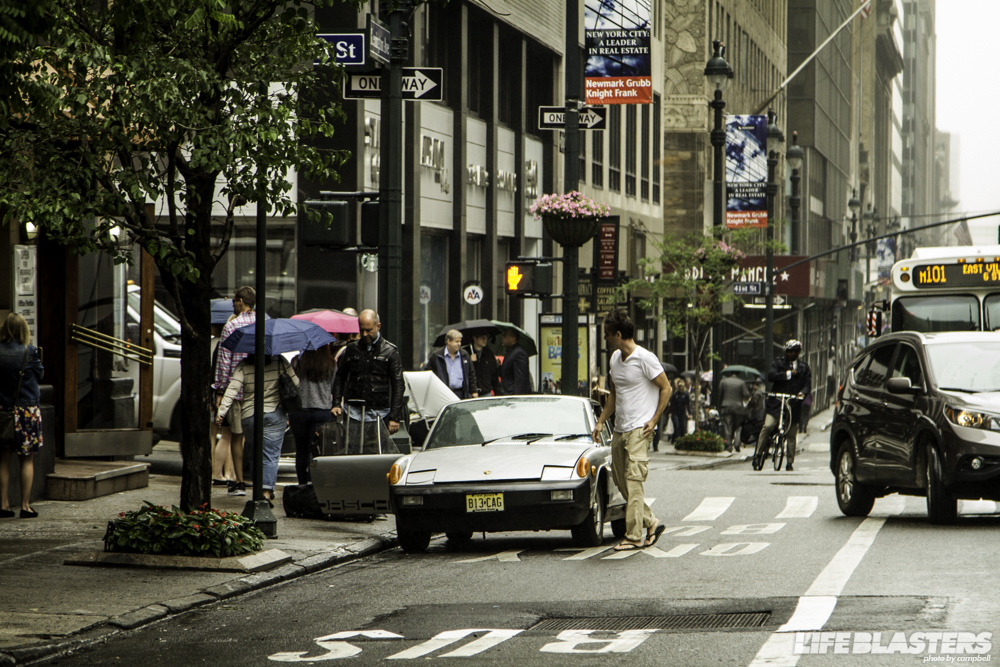 Now before we talk about why exactly I'm in the city this time, lets take a moment to admire this Porsche 914.  Really one of Porsche's oddest designs that didn't seem to do so well back in the day, and now are loved by the few of us.  This is my first time ever seeing this car so I felt the need to share.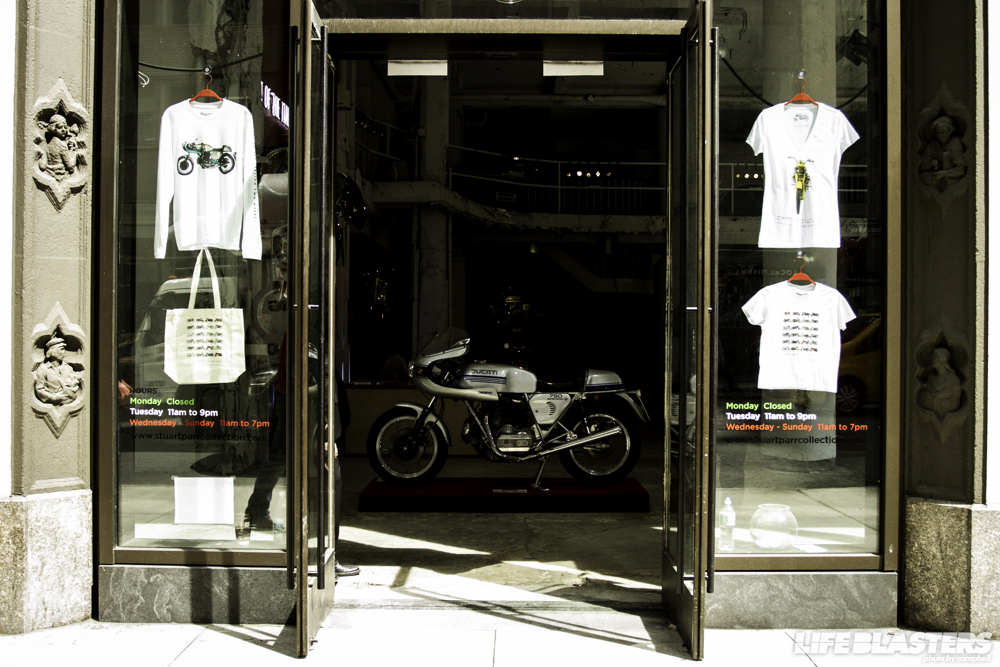 We all have some kind of hobby; for some it's playing sports, for other it might be running around with a camera taking photos of everything, maybe we have a collection of some kind.  And it's safe to say most people have a mix of things they enjoy.  For entrepreneur Stuart Parr, one of his hobbies is collecting vintage motorcycles.  And like the rest of us, he wants to be able to share this collection with whoever is willing to take the trip to Manhattan.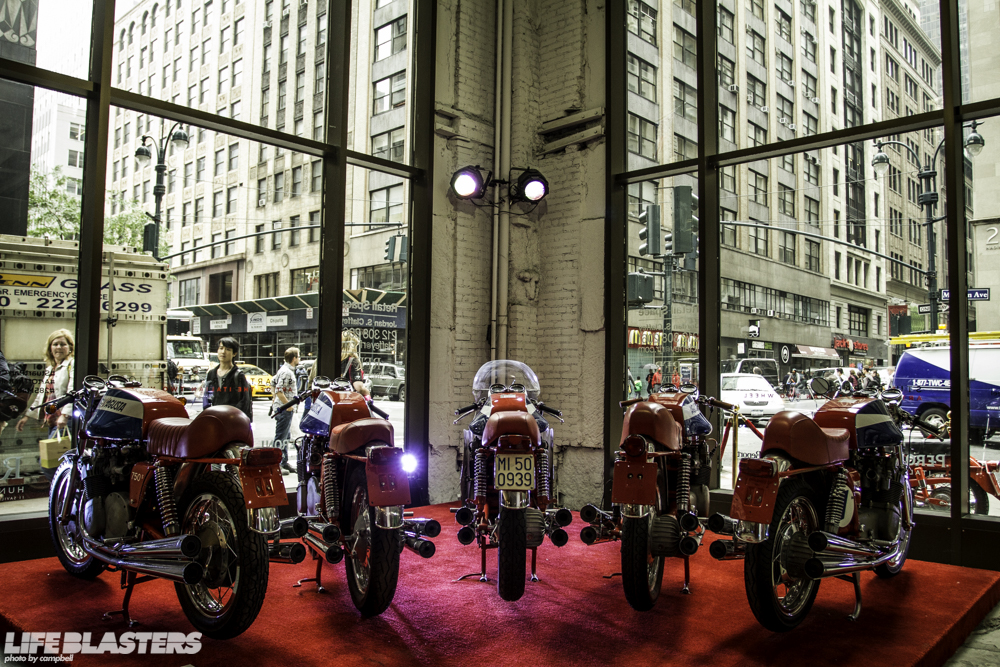 So here we find ourselves on the corner of Madison Ave & 40th Street for Parr's exhibit, "The Art of the Italian Two Wheel."  I had barely walked in before I was approached by a man, welcoming my brother and myself into the exhibit and we quickly learned it was Mr. Stuart Parr himself.  We had a brief chat, as he was on his way out.  If there was one thing I had learned about Parr in that moment, it's that he's very passionate about motorcycles.  He seemed more excited that I had recently purchased my first motorcycle than he was about showing off his bikes to us.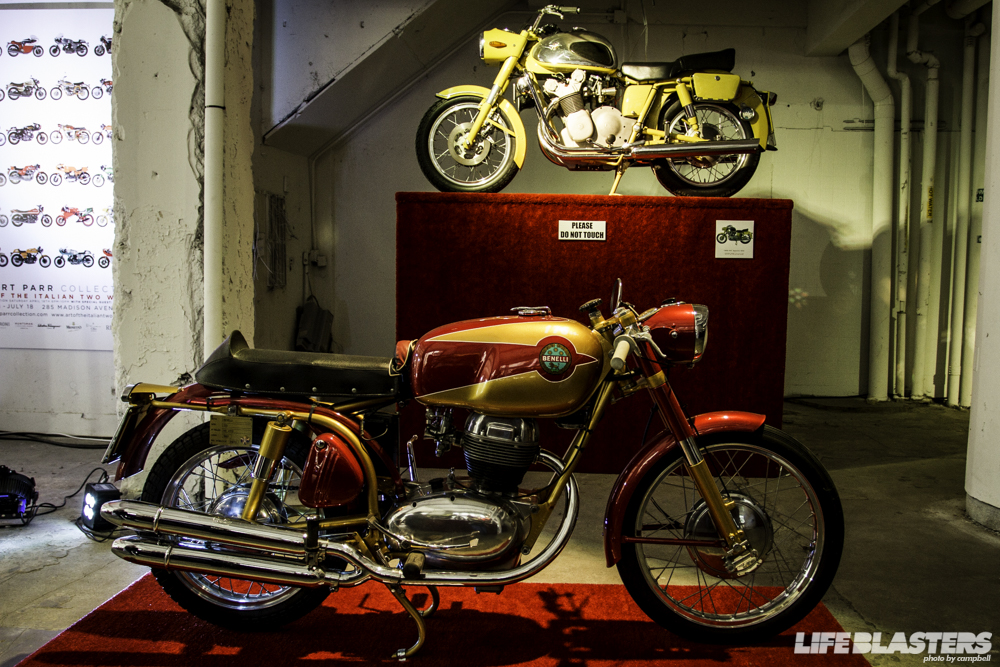 Being the motorbike novice that I am, I found myself in awe of bikes I never even knew existed.  And to see them for the first time in this kind of condition made it that much more enjoyable.  Like this 1968 MV Agusta 600 and 1960 Benelli 175.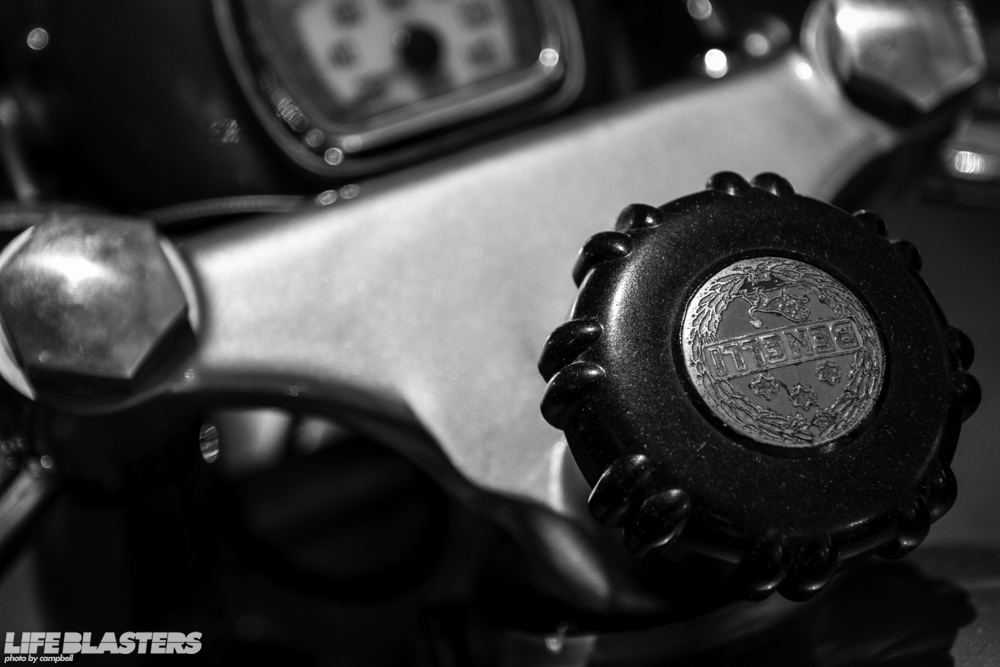 The detail in these old bikes from the 1960s is really something else.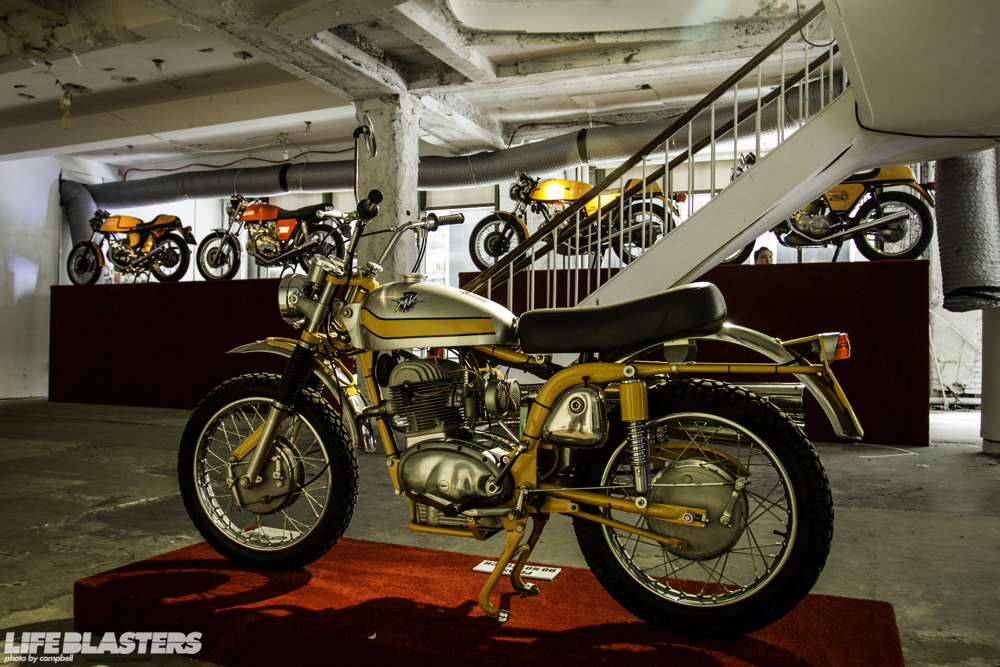 A personal favorite of mine is this beautiful 1975 MV Agusta 350 Scrambler.  It might be a 40 year old bike, but I would bet it would still be ready for whatever terrain you decide to throw its way.  This bike is definitely on my wish list.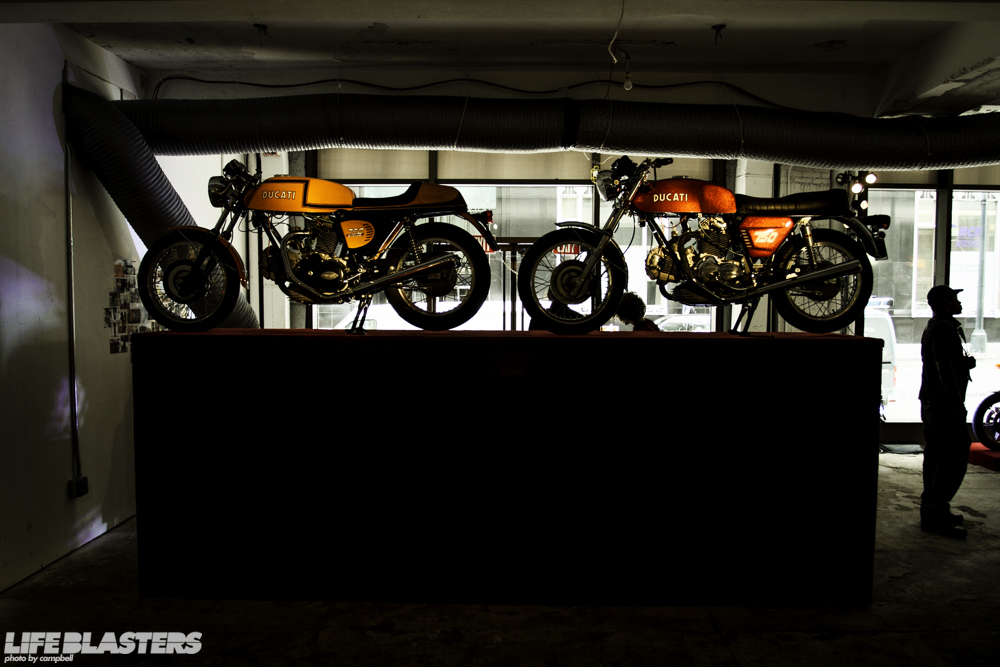 When most people hear the name Ducati, they either think of the newer Ducati Monster or just that they're just very expensive motorcycles.  Then there are the few who think of the years of heritage on the track since the mid to late '40s.  And to think, Ducati started off building radios.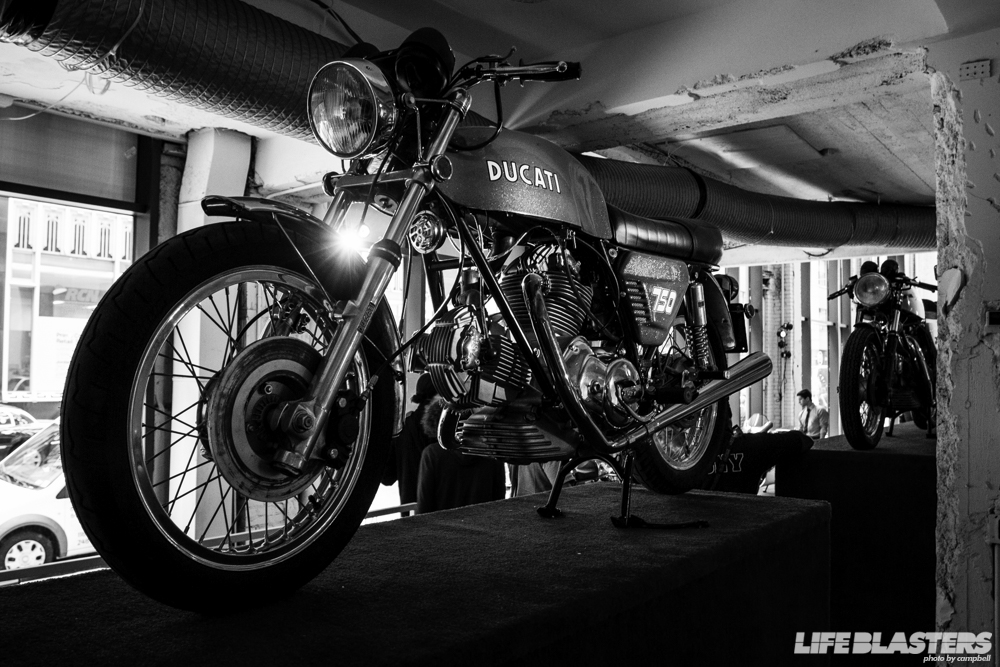 When I heard the name Ducati, I imagine a much younger version of my father, taking to the streets of Long Island with nothing but the freedom of the road ahead of him.  Granted, I'm sure at that time he would have done anything for a Ducati 750 like this one.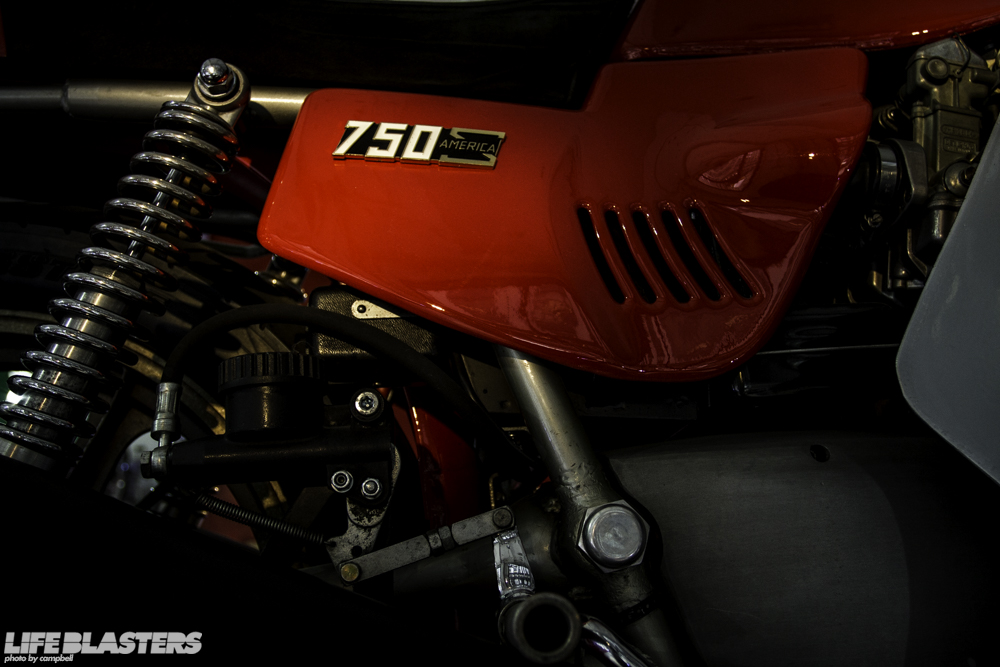 MV Agusta, aka "The Ferrari of Motorcycles," this particular one being the 750S America.  This one looks pretty spot on like the one Jay Leno owns.
Jay Leno's Garage – 1976 MV Agusta 750s America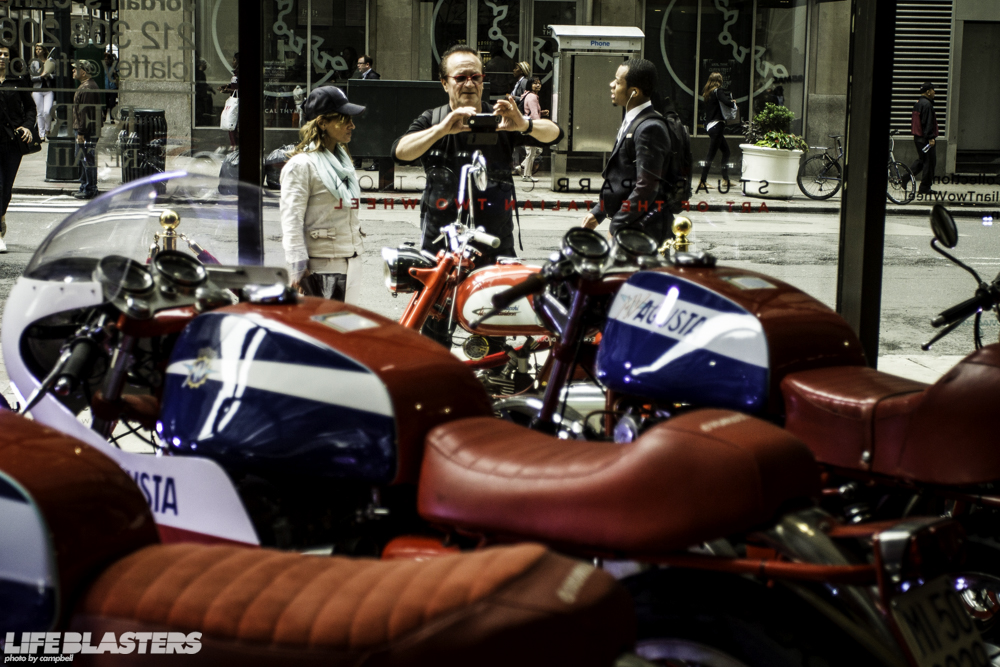 It's funny to think there are literally millions of people in New York City and only so few will walk by these large windows and actually notice the the years of history on the other side.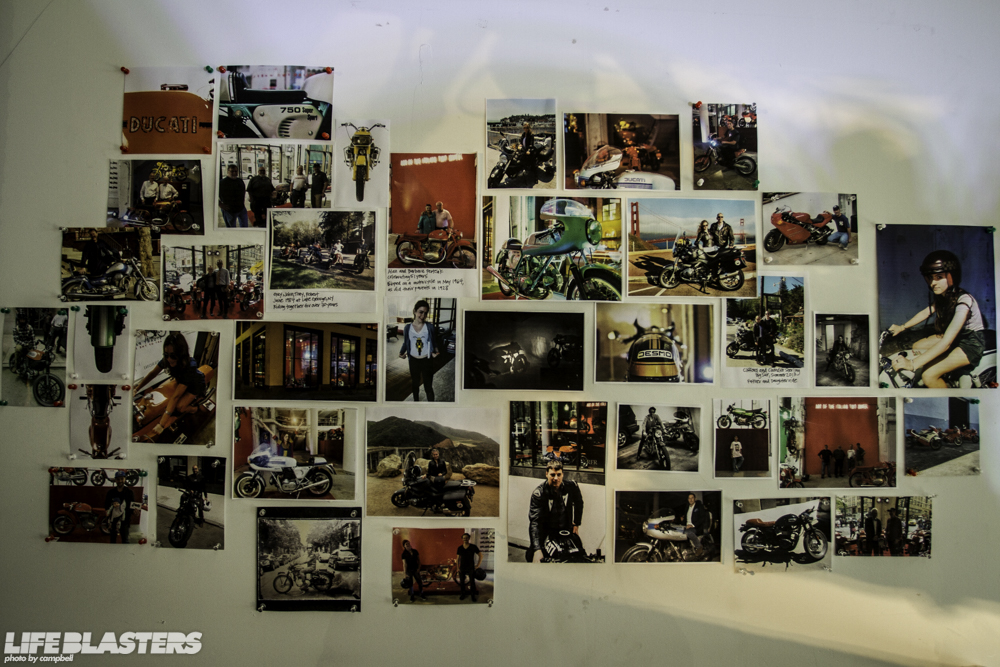 Hidden on a wall in the back of the exhibit you'll find a small collection of photos.  Photos of people who all appear to share the same passion for motorcycles as Parr does.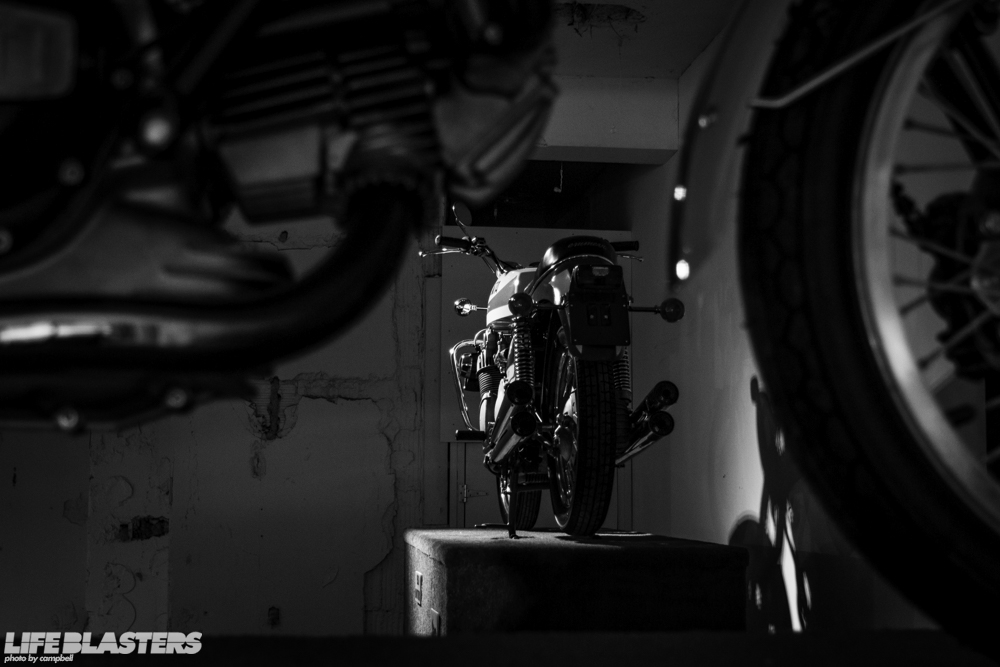 Naturally, after checking out the photo wall, you can look to your left and see this beautiful '72 MV Agusta 750GT just on the other side of a couple Ducati 750's.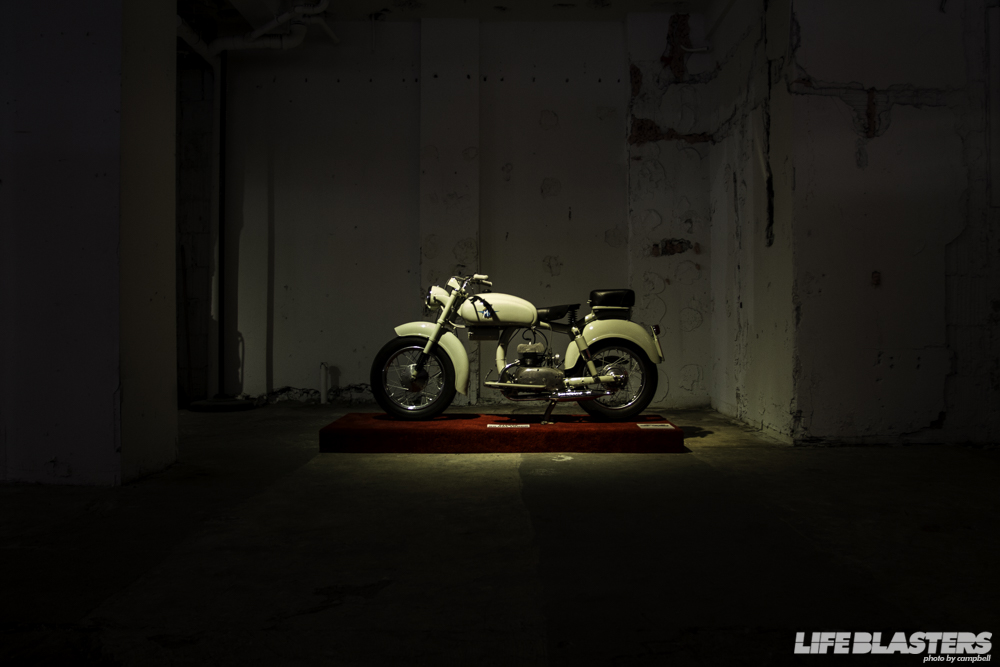 1963 MV Agusta 125 Pullman.  There's just something about those large bubbled fenders that make it seem inviting.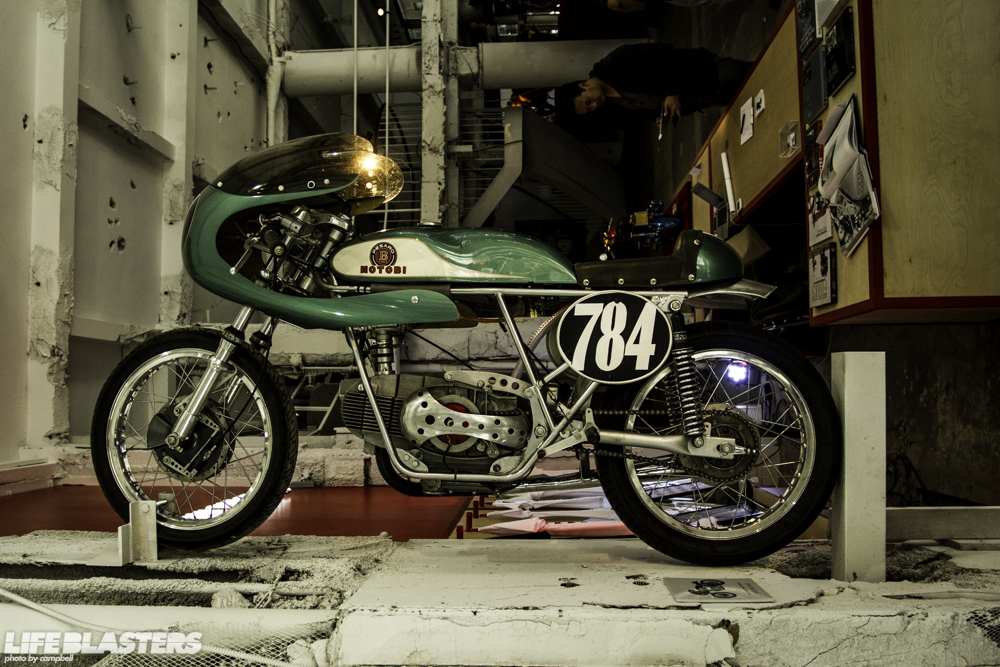 As you make your way back to the door you'll find this lone Motobi.  This bike definitely stands out with that great, bright green.  The fact that it's the only bike on the wall might help too.  Either way, it's amazing and its condition is damn near brand new.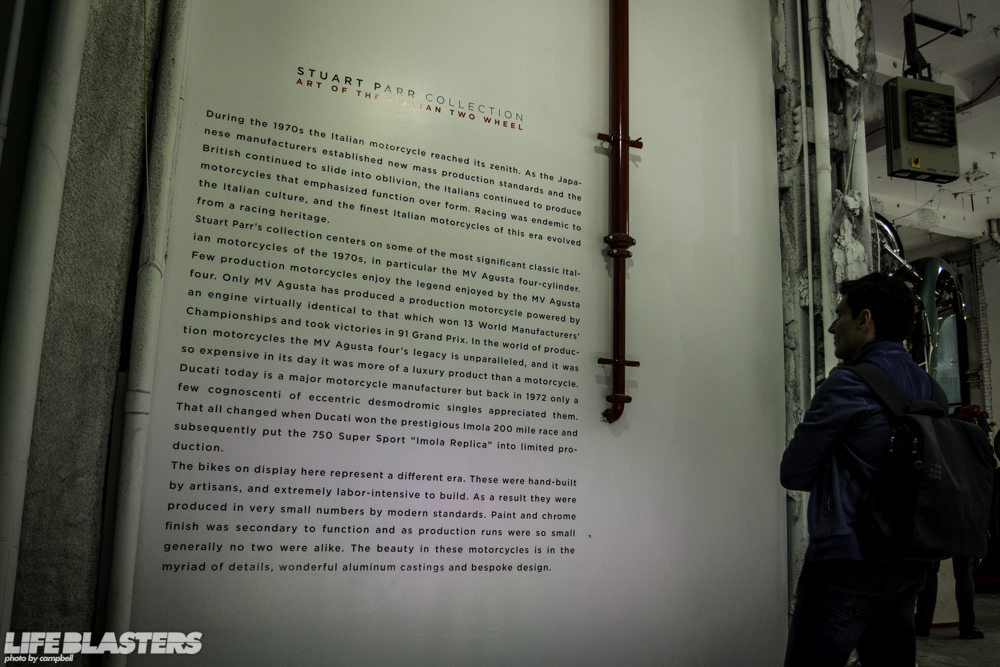 A short explanation on the era in which this collection covers.  "The beauty in these motorcycles is in the myraid of details, wonderful aluminum castings and bespoke design."  The only problem is, it's hard to understand just looking at photos.  It's truly something that needs to be seen up close.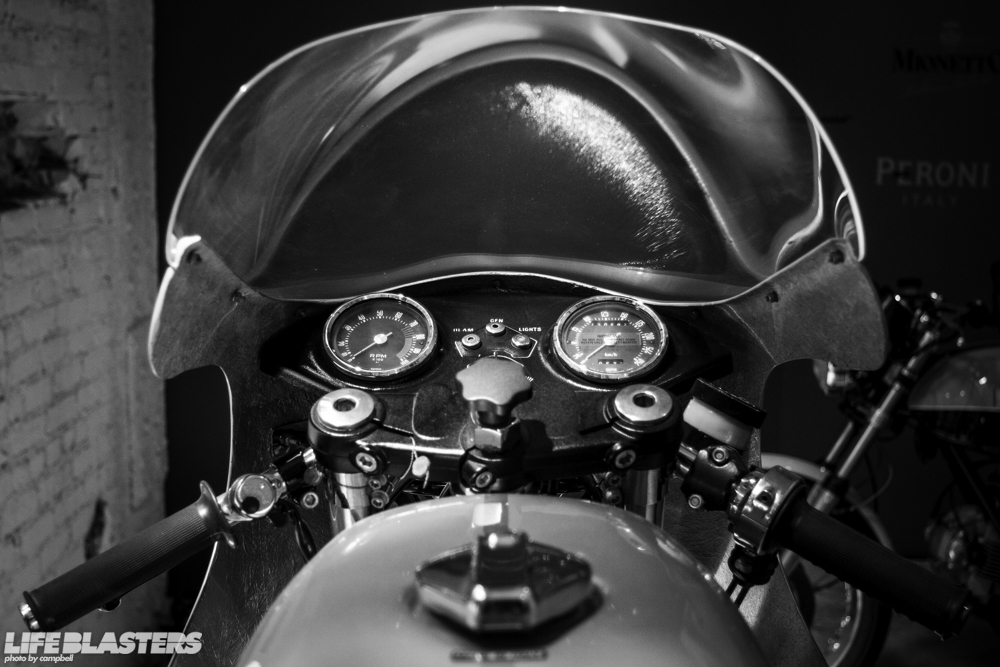 Imagine being the person, or part of the team, that developed the one product to save your company.  That would be the '74 Ducati 750 Super Sport.  With only 401 produced, it managed to set the bar for production bikes across the board.  All that aside, it's basically a race bike with the bare minimum to be considered street legal.  Just imagine the years leading up to this consumer super sport.  Years of innovation, blood, sweat, tears, passion, adrenaline, heartache, pride… And all for the love of these two wheeled machines.
-Matt