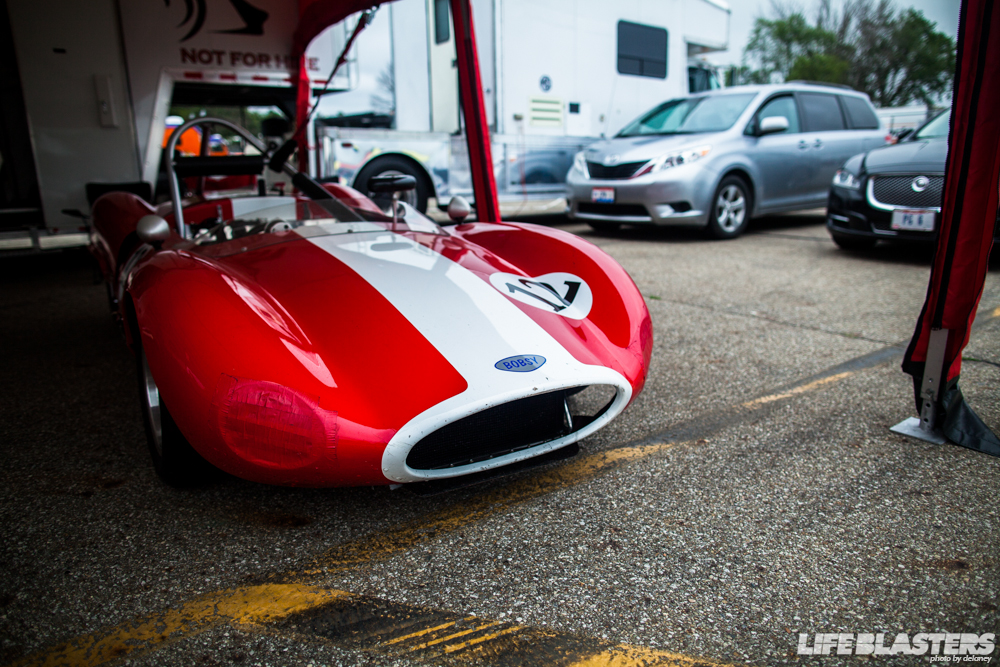 Every weekend in the summer there's racing all over the globe. And usually I'm upset because I can never get enough racing, and I don't think I ever will. But recently there was one of the best weekends this year. TUDOR was at Watkins Glen for their six hour race, Pirelli World Challenge was racing at Road America with an amazing number of cars, and Formula D was in New Jersey. But there was one race that trumped them all, and that was Goodwood.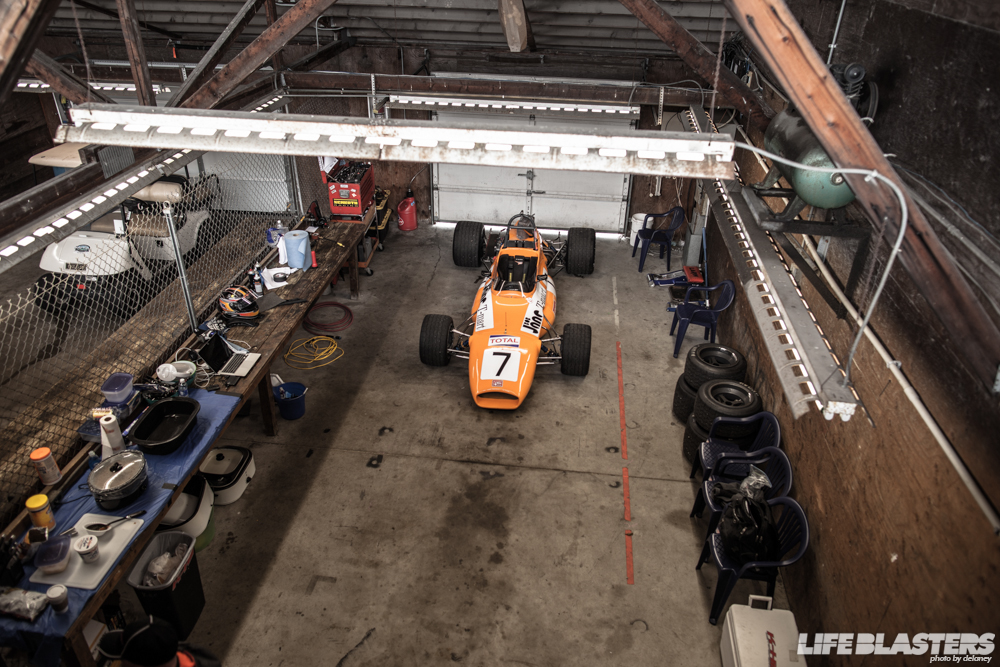 Unfortunately I live in Metro Detroit and nowhere near Southern England. But luckily I had a small filling of vintage racing at Mid Ohio. If I were to be asked what my favorite style of racing is, I'd answer vintage without hesitation. Maybe it's because I love all types of history, or maybe it's because the cars we see now are so sophisticated and electronic, they don't have the same essence as the cars did way back. Whatever it may be, I will never get enough of old cars racing.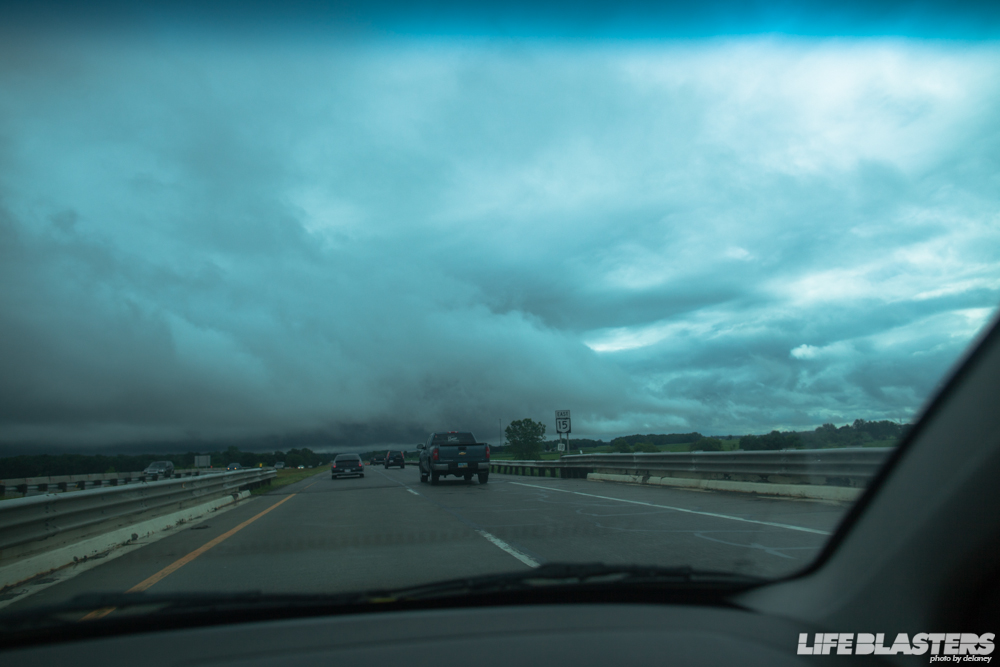 I almost didn't even get to see them race because of the weather. It seems like it rains every weekend here now, and Saturday morning didn't look promising for racing. After looking at the radar it seemed like the rain would hold off, so we committed to the 2.30 hour drive to my old home track, Mid Ohio.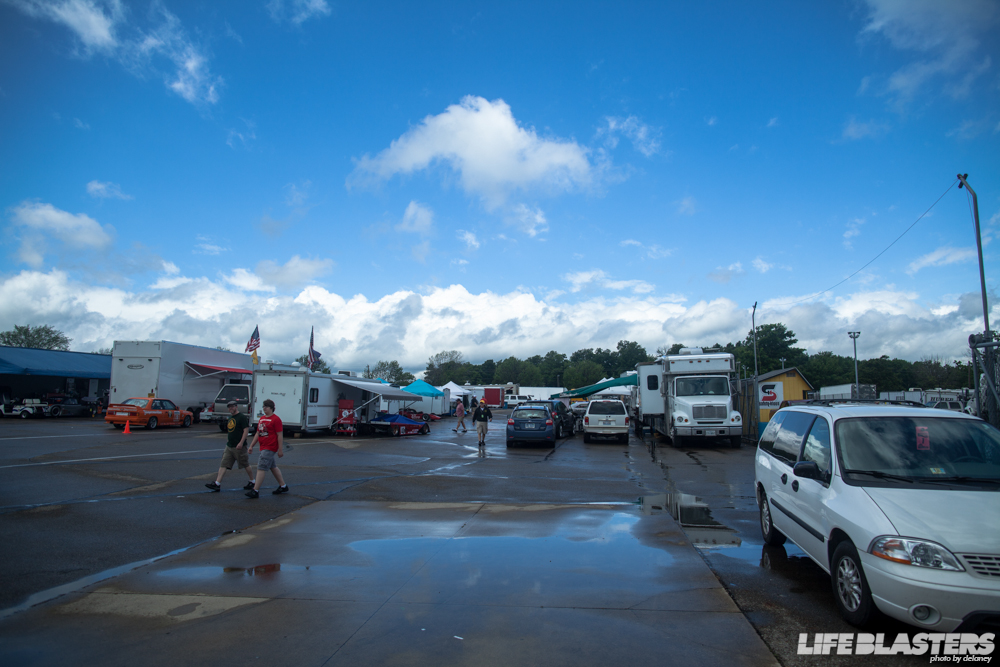 The whole trip down was nothing but dark and thick clouds, but about 20 minutes out the skies started to clear and we even got a little bit of sun.

One of the things about vintage racing is the randomness. With normal motorsports you know what'll be on hand, you see them on TV and online, but with historic racing you never know what could show up. As soon as we walked in we were greeted by a Lotus Cortina and an MK.I Escort.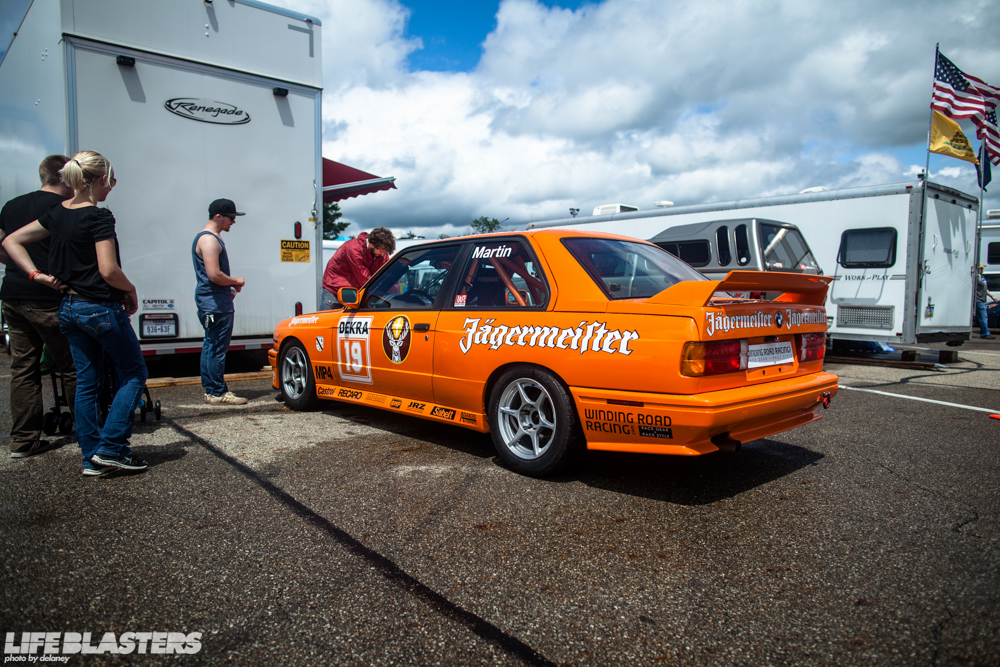 Across the way was this awesome E30 M3 with full DTM Jagermeister livery. Sadly I never saw it run, but it still looked good even in the paddock.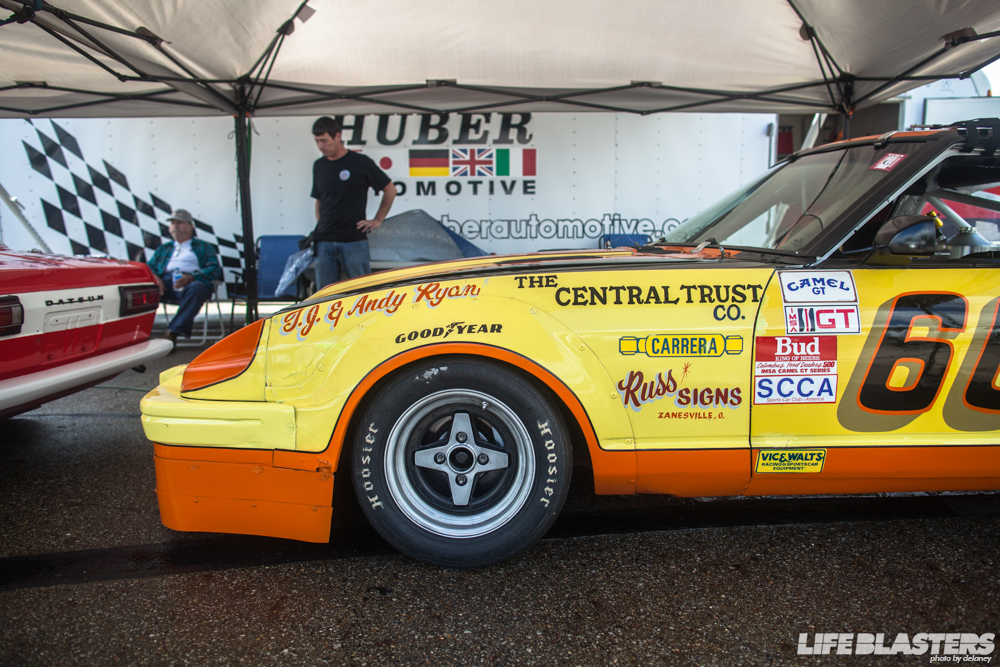 A large contingent of Datsun competitors came out too. Most brought out their 510s, but this 280Z was a welcomed change.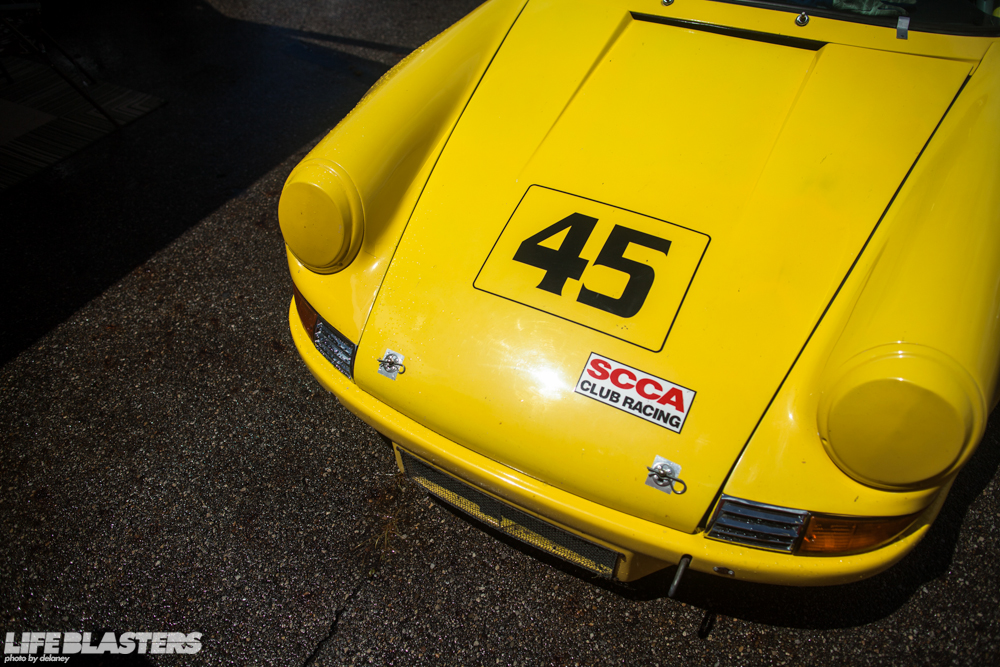 My excitement level was truly peaked when I read that Porsche was the featured marque. I was hoping to finally see a real 917K and anything else they had to offer. But it seemed that the threat of storms all weekend really took a toll on both the competitors and spectators. But I can't complain about an RSR, wether it be a clone or not.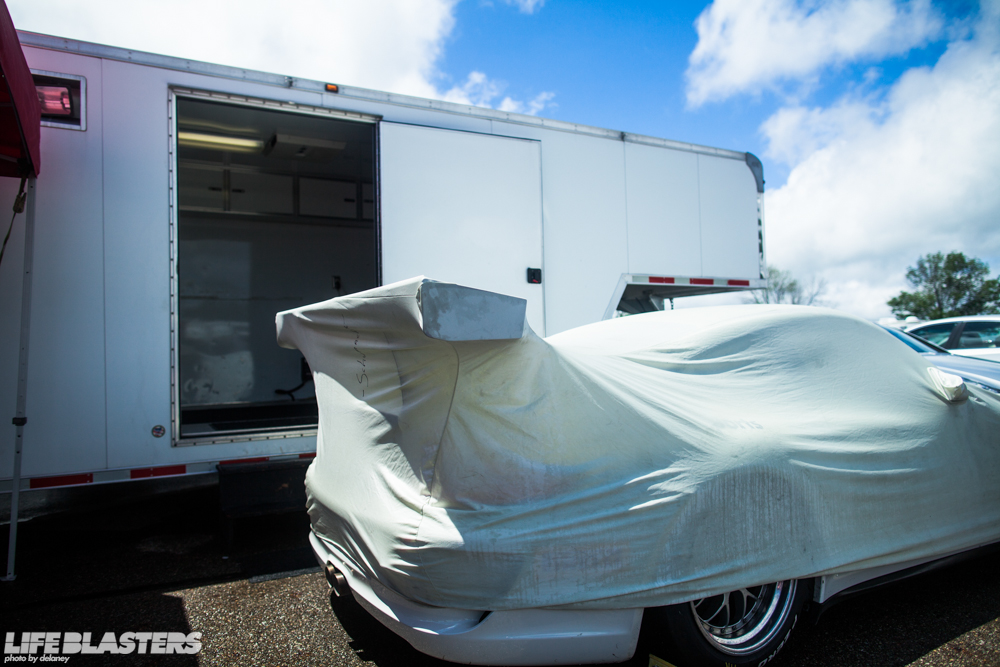 There might not of been a 917 or 956 on hand, but the Porsche stable wasn't anything to scoff at.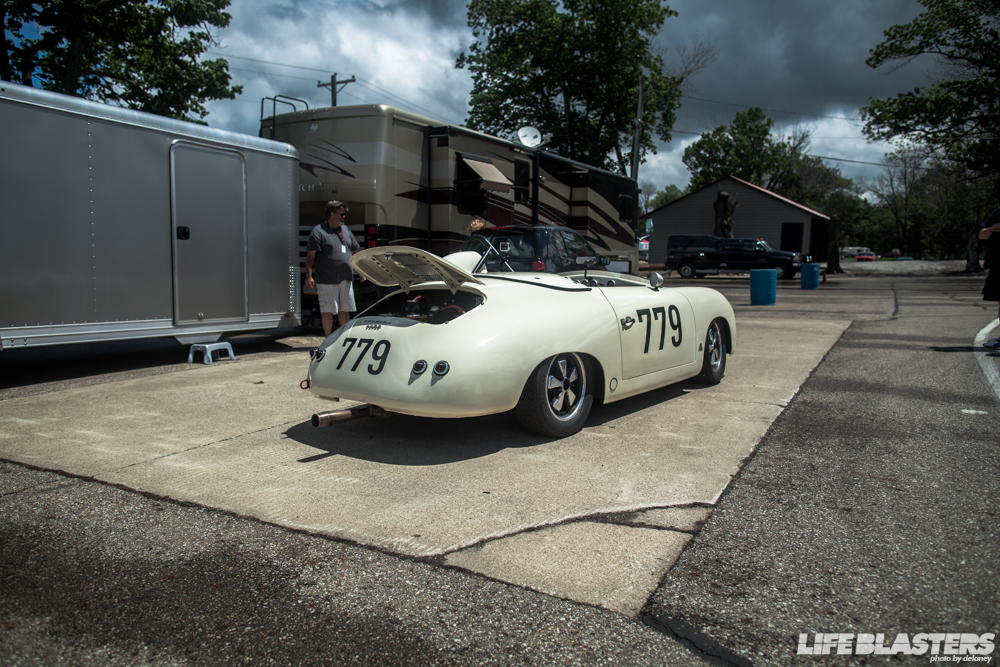 There was something on hand from just about every generation of Porsche racing. 356's when they're in their road going guise are amazing looking cars, but once they transform to race they're a whole different beast.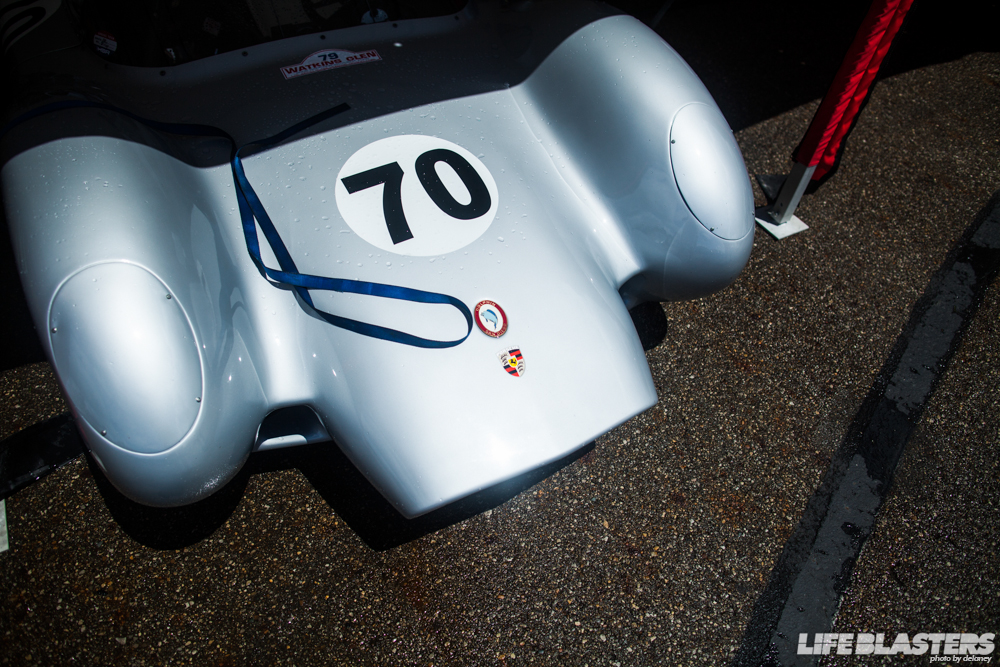 Then there's this interesting piece called the Dolphin Porsche. Another thing I love about the past were the random cars. Today you need millions of dollars of R&D and more millions to build a car. But back in the sixties it seemed like anyone could race. Dolphin was a small company started by an English race car designer and an aerospace industry craftsmen. The cars were a fiberglass body over a space frame chassis and came with various engines. This one comes with a Porsche 1620CC engine for an owner of Porsche dealership who wanted to replace his drivers aging RS Spyder. So he contacted Dolphin to do the body, and just threw in a Porsche motor. Things seemed so much simpler back then.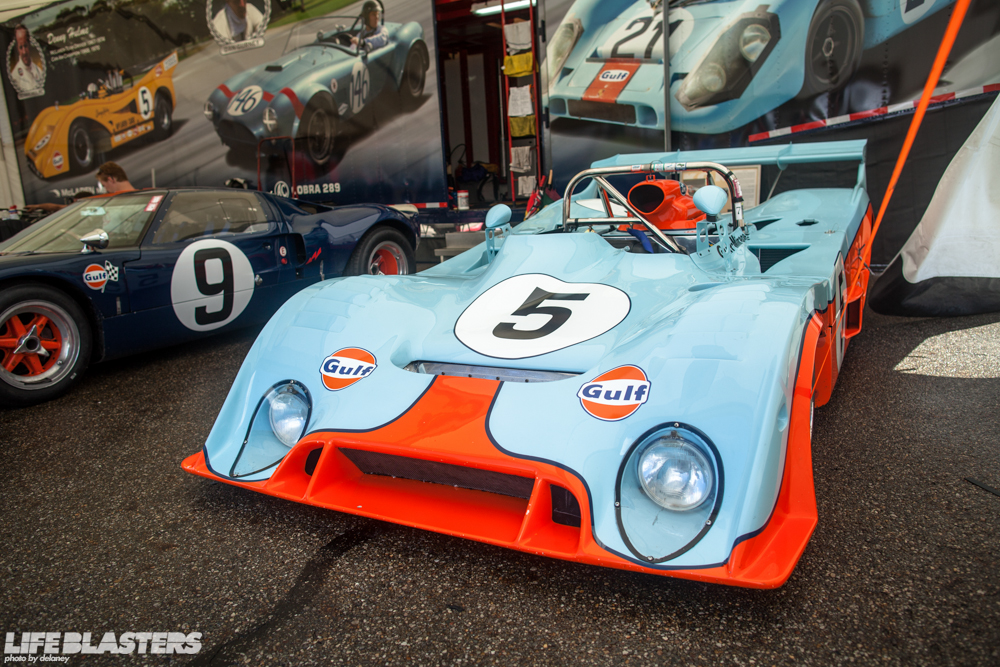 Although there was no 917, This Gulf Mirage M6 almost made up for it. I saw a Mirage M6 Coupe last year at RM Motorsports, but to see a full functioning Mirage was something new for me. And it came from one of my favorite eras in sports car racing, Group 6.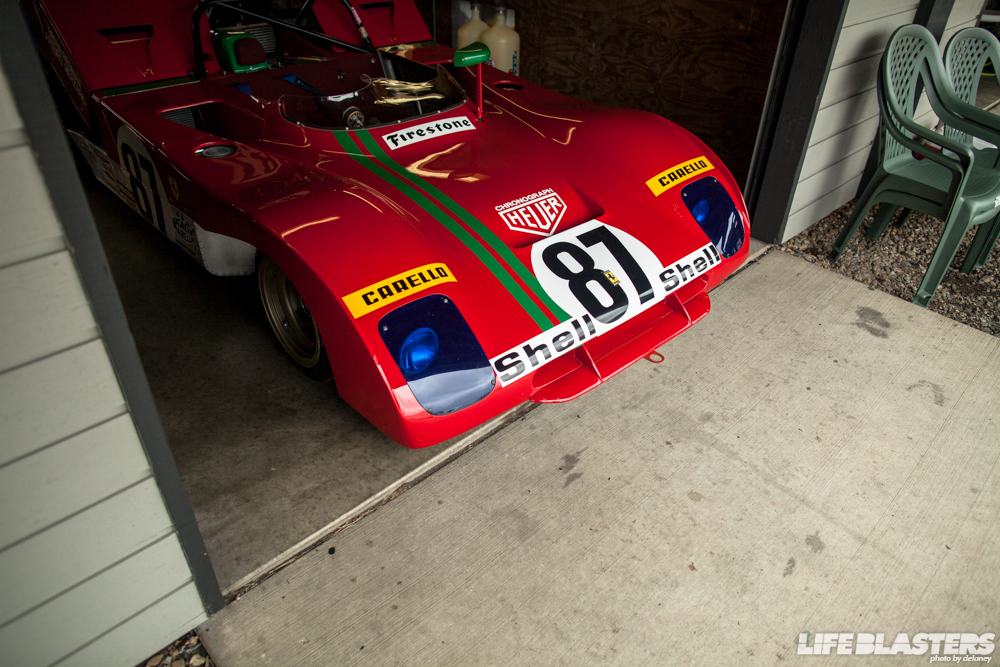 Then there was this. It was one of those things where you wonder where it came from. Does someone in the Great Lakes area have a Ferrari 312PB? Sadly it never ran, I'm not sure why but I was guessing it was part of the concours that was planned. The rain threw a wrench in that plan because the entire infield was mud. So they probably just wheeled it into the paddock for people to enjoy.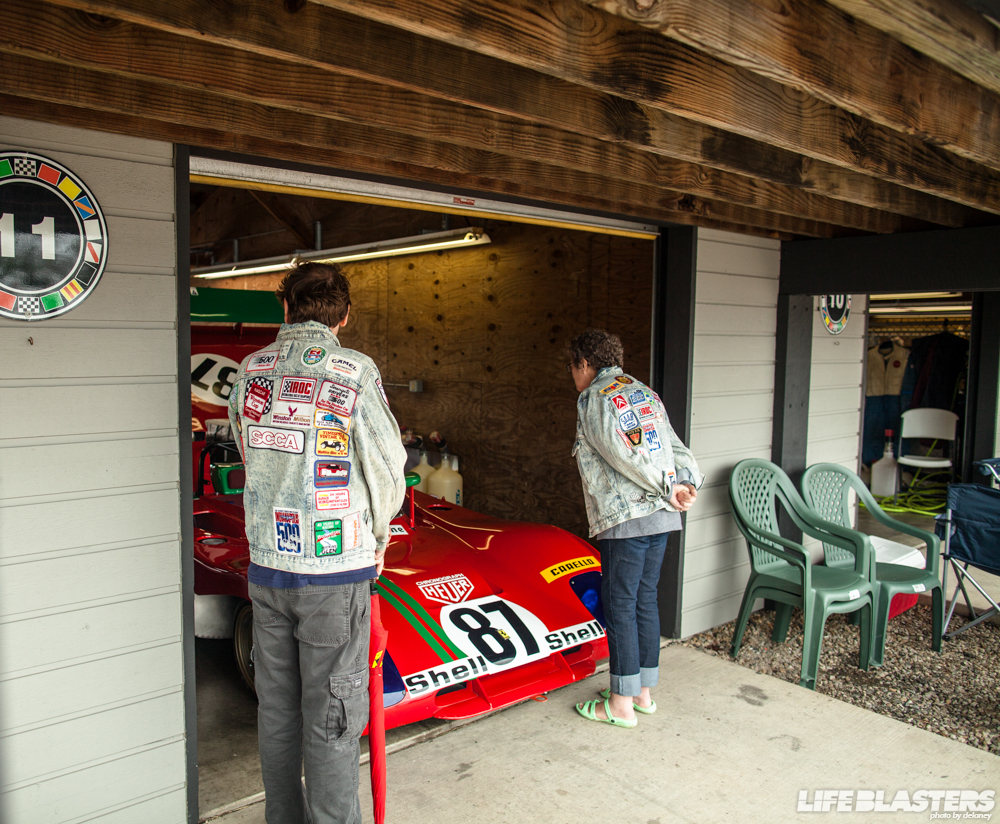 I'm normally not a denim fan, but the patches these two had made them look legit. I'm not sure if they just bought them online, or they were legit, but they certainly gave a proper period feel to the situation.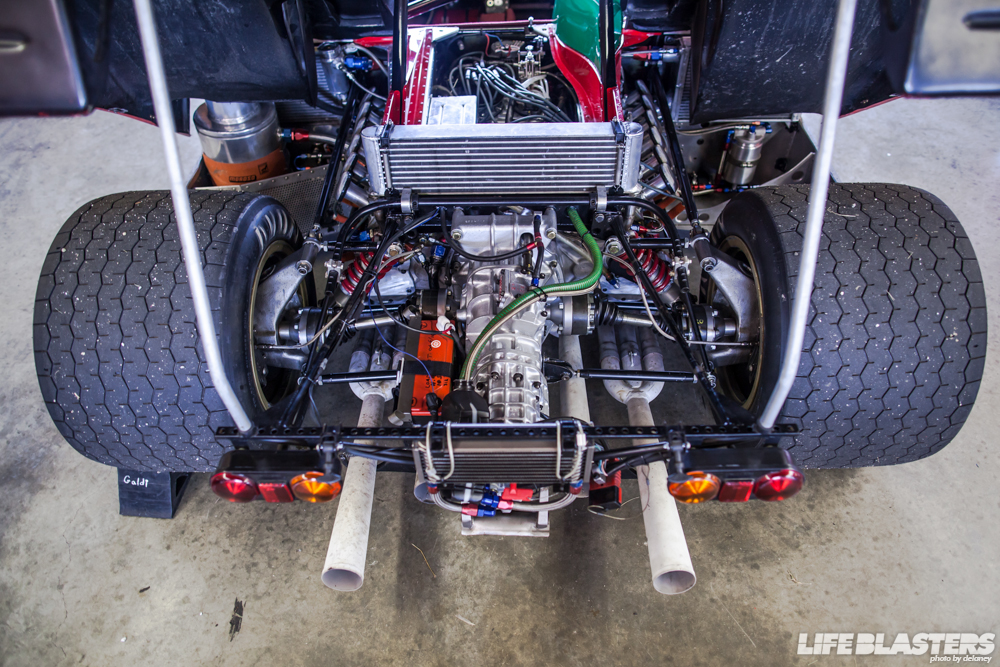 With a V12 from their F1 car at the time, it would have made an amazing noise. But just being able to see something like this in person was a treat within itself.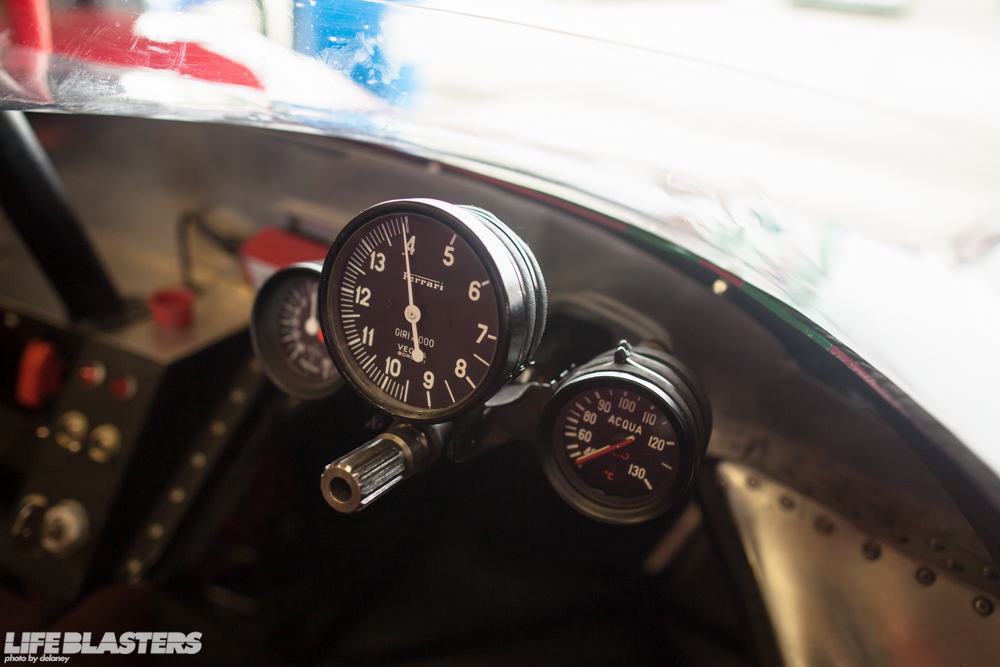 You do have to love a tach that starts at 4k though.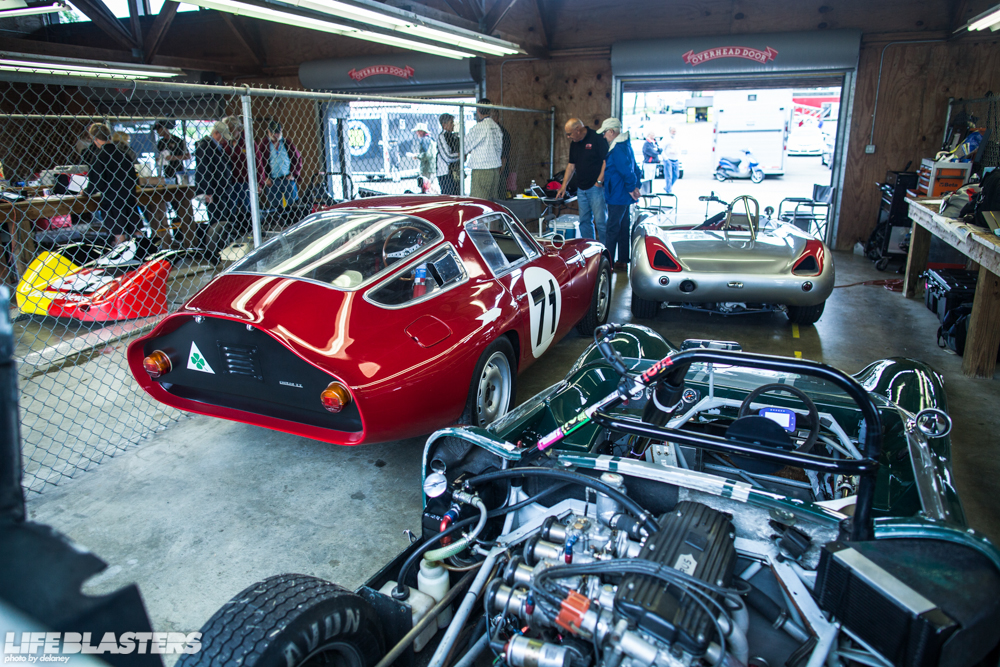 This Alfa Romeo Giulia TZ was another car that looked like it was here for the concours, but did end up racing Sunday when I wasn't there. It's still amazing how good these cars look.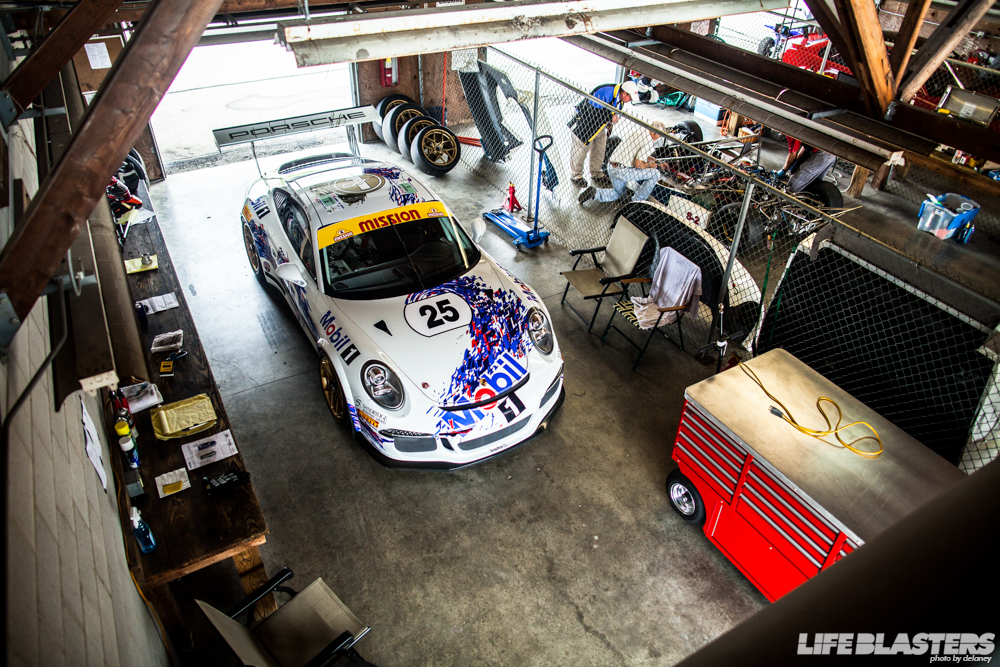 Back to Porsche, this GT3 cup car had a full throwback livery to the early 911 GT1 cars from Le Mans.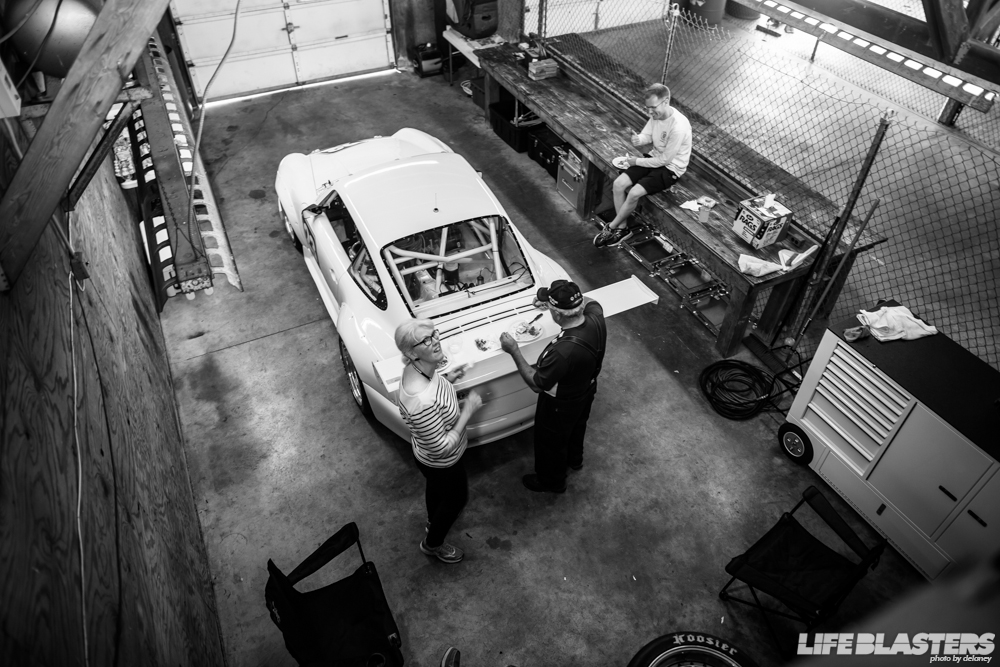 And this 993 GT2 showed off it's multipurpose wing. One of the things I love most about Mid Ohio are the walkways that allow people to look down on the teams, or families in this case, working on their cars.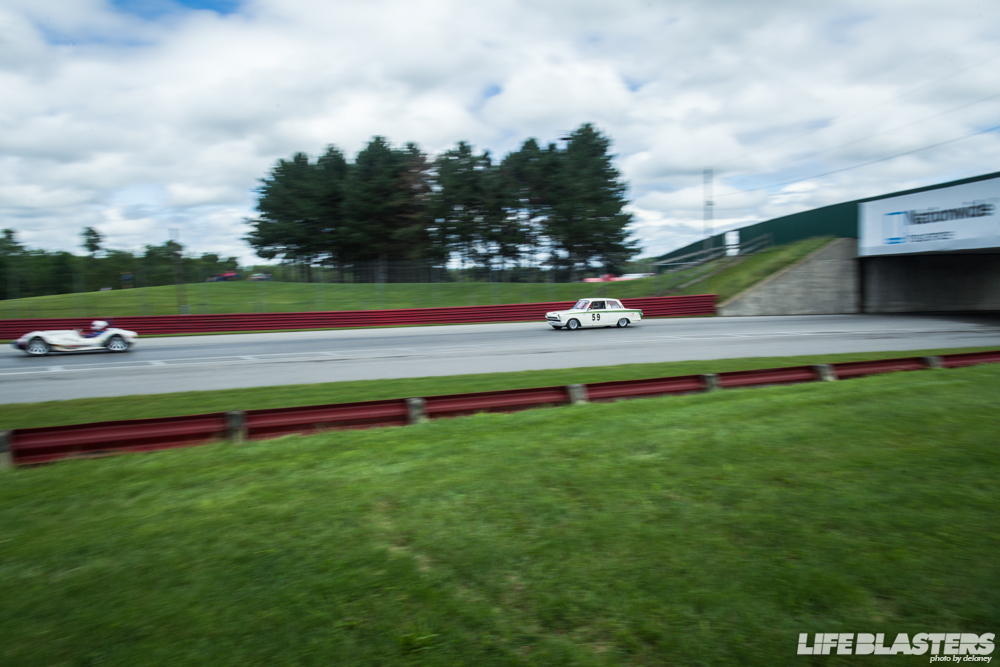 The action on track was pretty intense too. It was no moving car show but a full out race. It was awesome seeing the little touring cars going at it.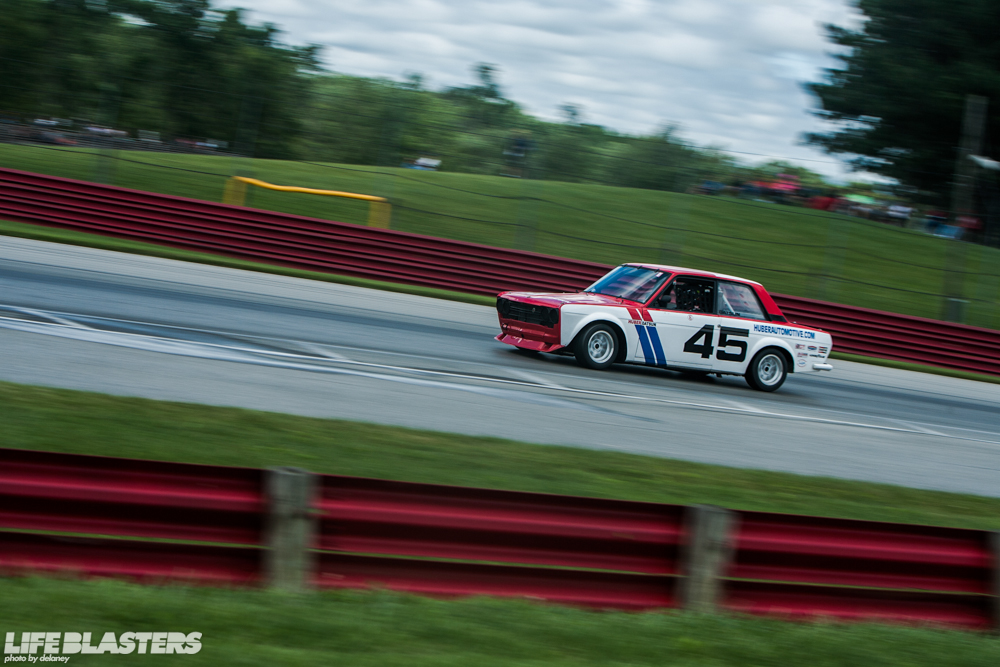 It wouldn't be a vintage race without a BRE liveried 510 out on track.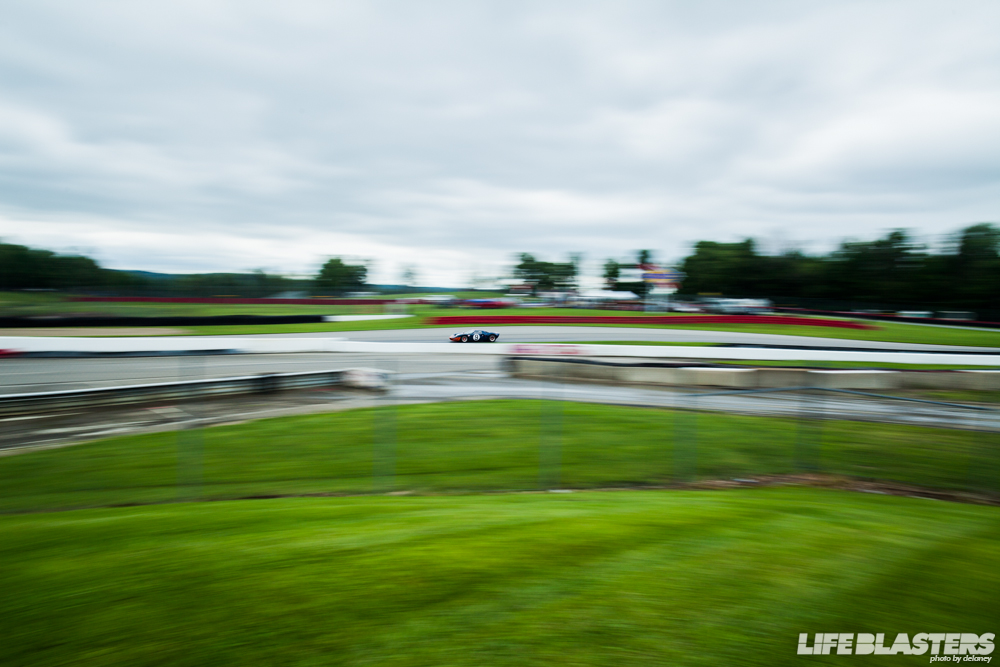 After the smaller touring cars, the bigger more powerful cars came out. GT40s, Penske Lolas, Mustang GT350s were all out racing together.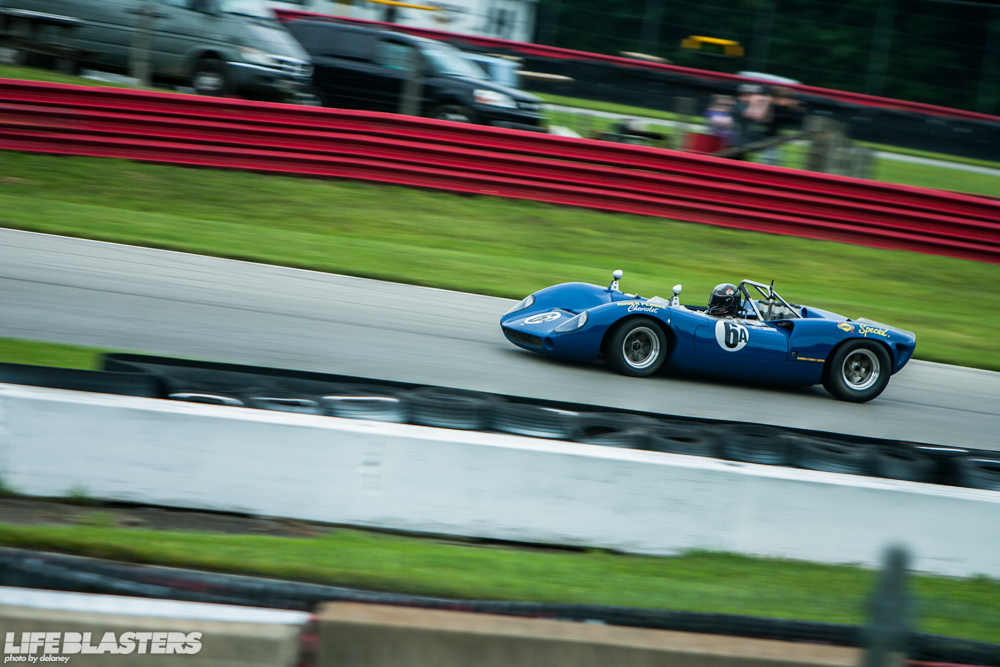 This Penske Lola was just awesome to see. Not only because it's a beautiful car and a recognizable livery, but it was also an ex Mark Donohue car. I still think Mark is one of America's greatest ever drivers. Driving cars like the Sunoco Camaro, 1000+hp Sunoco Special at the Indy 500, the 1500+hp Sunoco Porsche in the Trans Am series and countless other iconic cars. He also has one of the best quotes ever when asked about how much power his car had by saying, "it will never have enough power until I can spin the wheels at the end of the straightaway in high gear."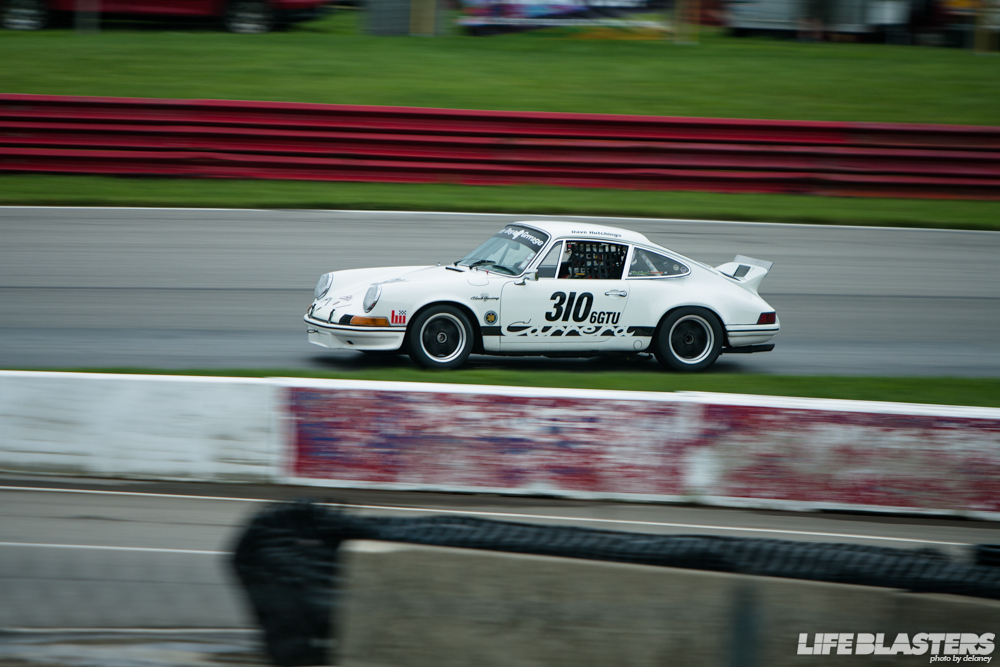 And of course, you can never have a proper racing series without a Porsche.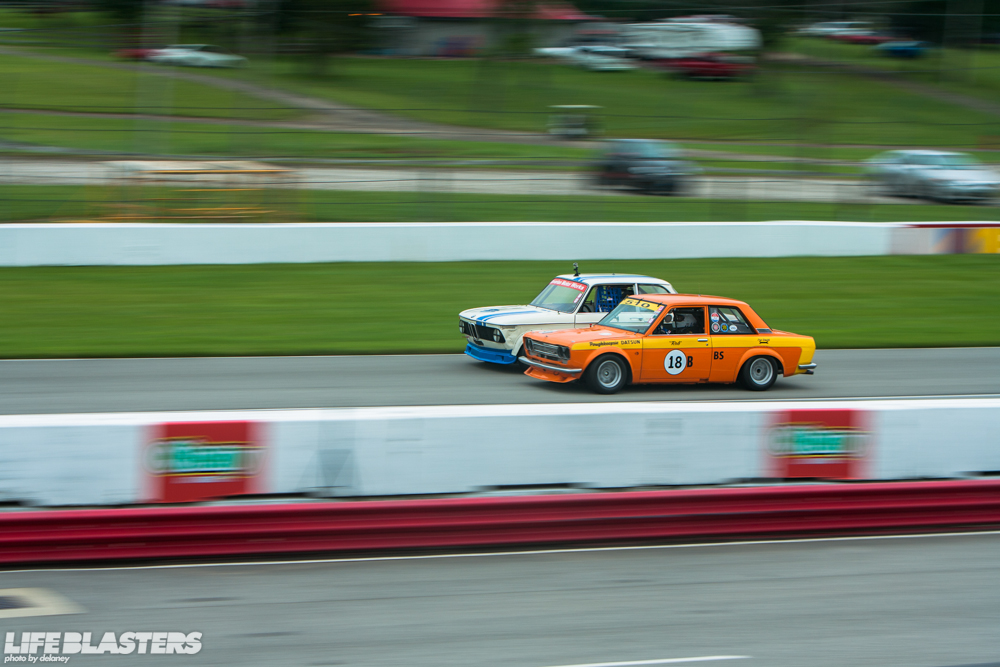 As with any race, you never really know what's going on, but another touring car class came out next. I just wish I could have seen these race in period.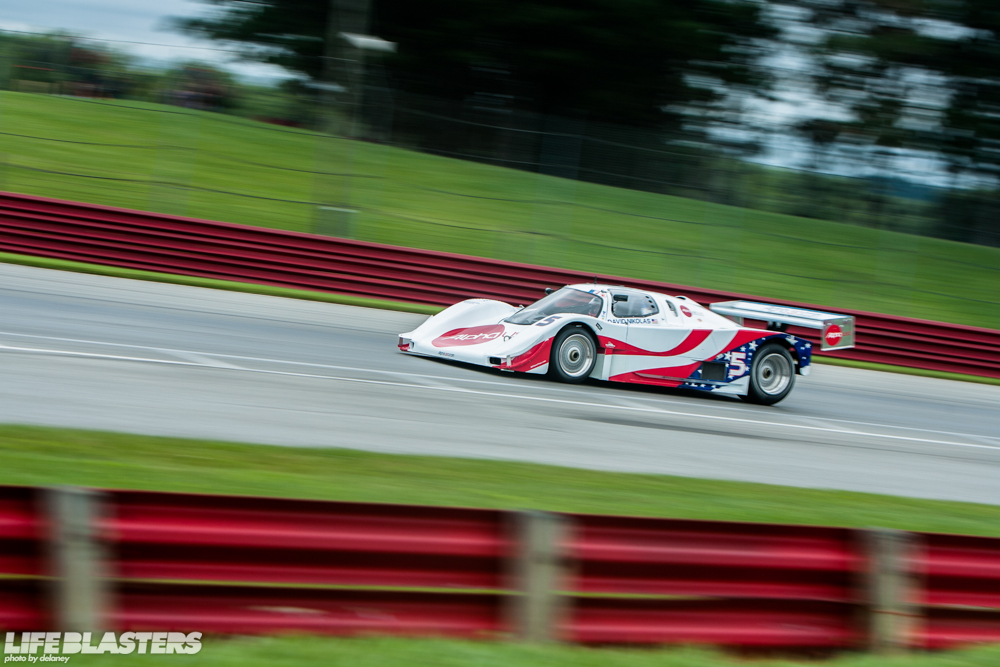 Then it was time for the big guns to come out. The prototypes had their time to come out and really gave a show.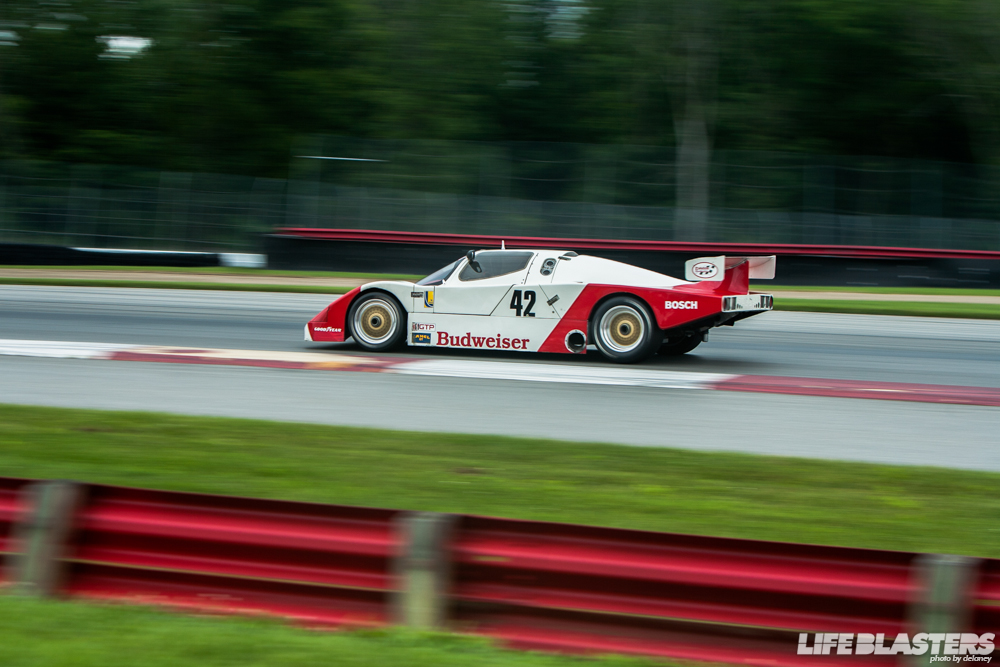 Mid Ohio has been around around since 1962, so it has seen every series you can imagine. Even having a six hour endurance back in the '70s. So much history has raced here, it's amazing. This Porsche Fabcar has an interesting racing history, racing back in 1986 and 1987 in the IMSA GTP Series.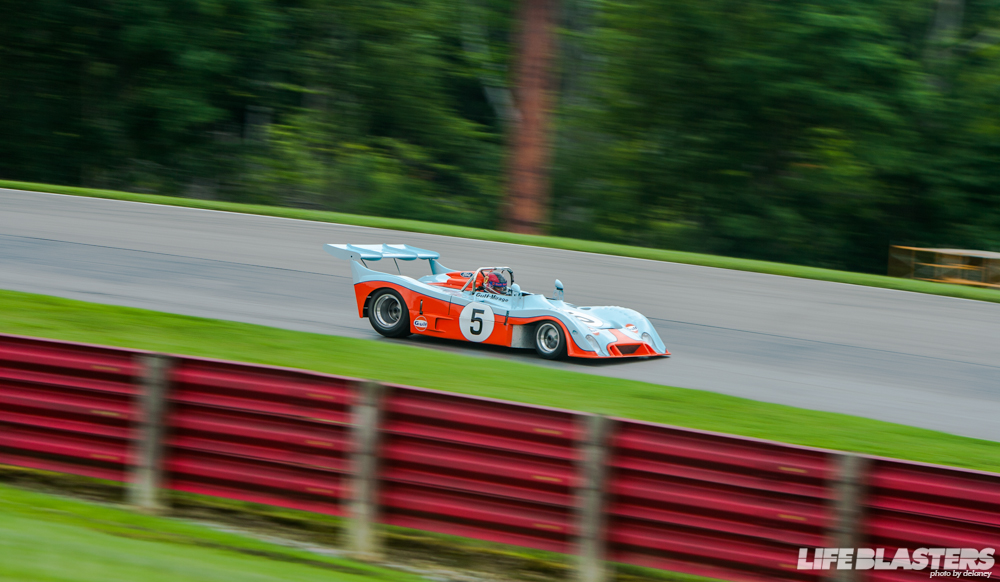 Also out on track was the Mirage M6. Being able to see a Group 5 car at full power is just so cool. The M6 wasn't the most successful Mirage car, but another M6 won the 1973 1000Km of Spa.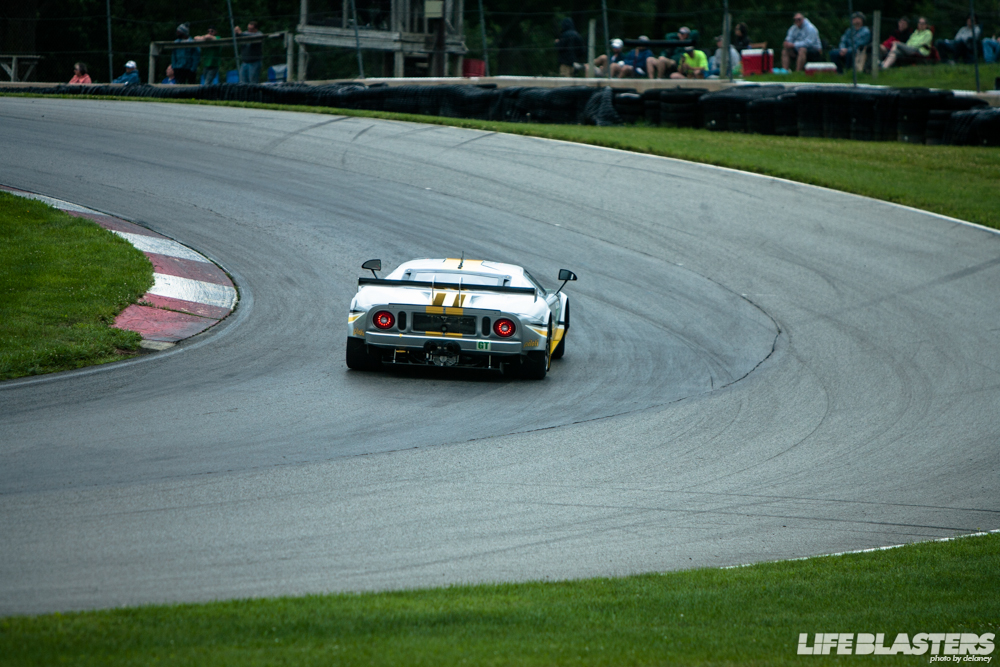 Robertson Racing brought out both of their Ford GTs from the former American Le Mans Series.  Seeing the Group 5 cars was great, the IMSA GTP cars were awesome, and the GTs took me back to the days that ALMS used to race at Mid Ohio. TUDOR needs to come back.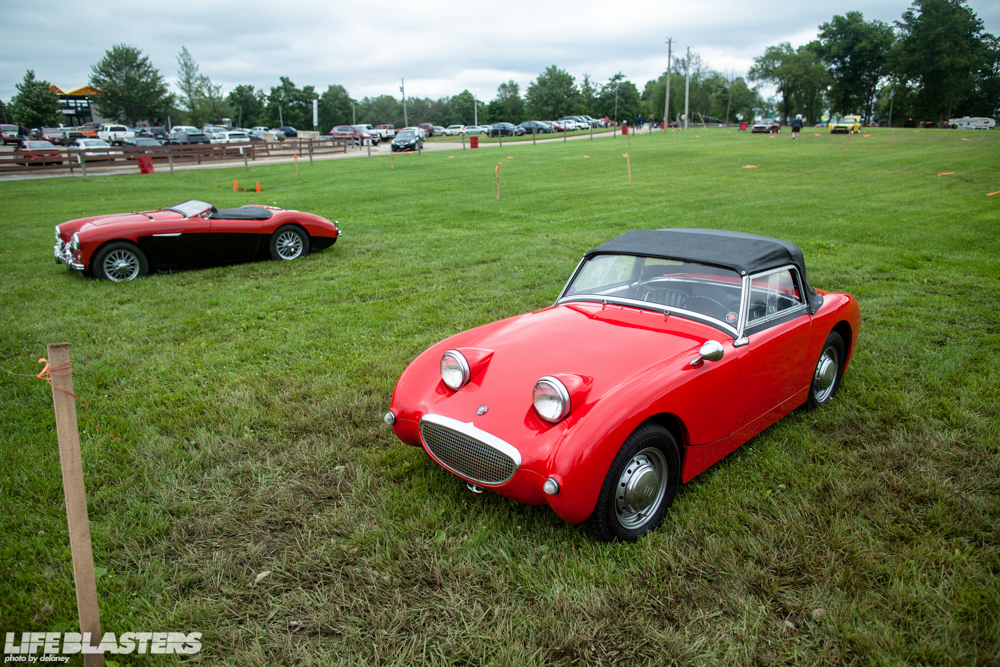 I wish the weather would have held out for a couple more days just so the concours could happen. There was also the usual car corrals that were sadly empty. But a few brave souls still filled the empty fields.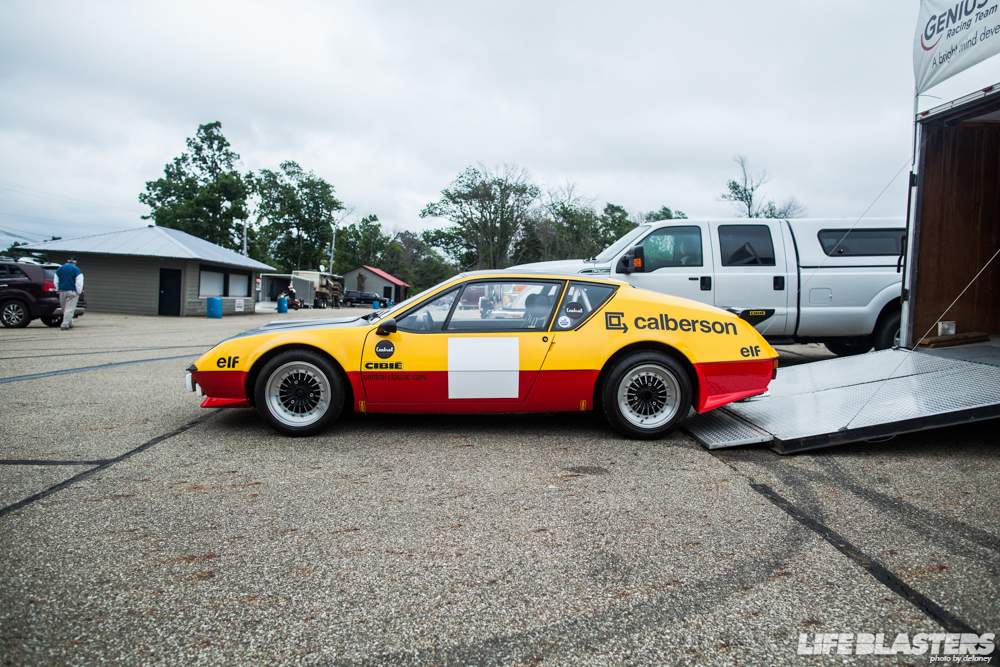 While the M6 was awesome, this Alpine A310 in rally guise was the best car on the premises. All Alpines are awesome, but the A310 is one that does't really show up too often, especially over here.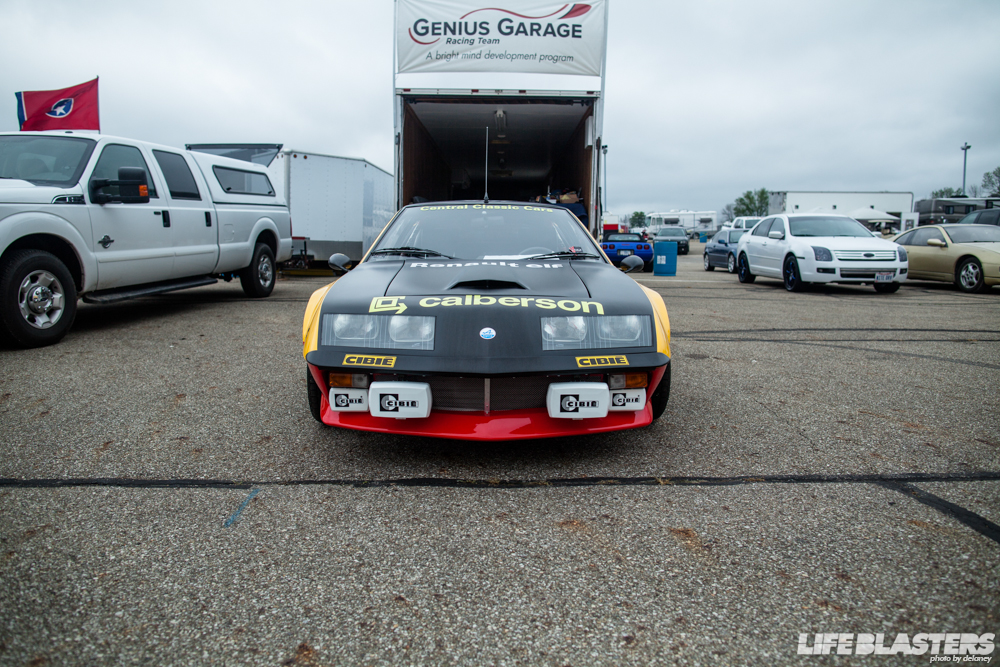 The French really knew how to make interesting looking cars. It's not a common car, but still one of those cars you can recognize almost instantly.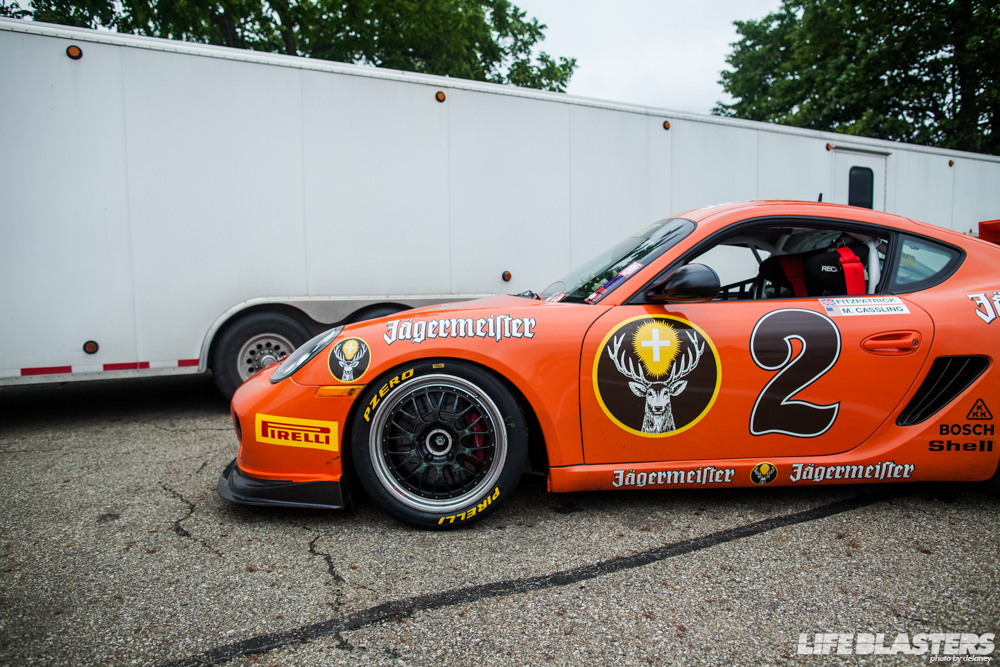 A few cars from the Porsche Interseries came out too. Caymans may not be the most exciting looking cars in the world, but the Interseries cars are awesome because they have throw back liveries to all the Porsches from racing history. Martini, Jaegermeister, Apple and tons of others.

Even though the rain turned a lot of people away, it was still a solid day of vintage racing. It's no Monterey or Goodwood, but for where I live, it's perfect. Datsun 510s, Mirage M6, Porsche Fabcar and tons of other small British sports cars. I'm tempted someday to dedicate a whole year to just historic racing. I don't think I could ever get enough vintage racing. The noise and smells are awesome, but it's the design of the cars that really gets me.
Delaney
Email: delaney@lifebalsters.com
Instagram: @lifeblasters, @ericdelaney