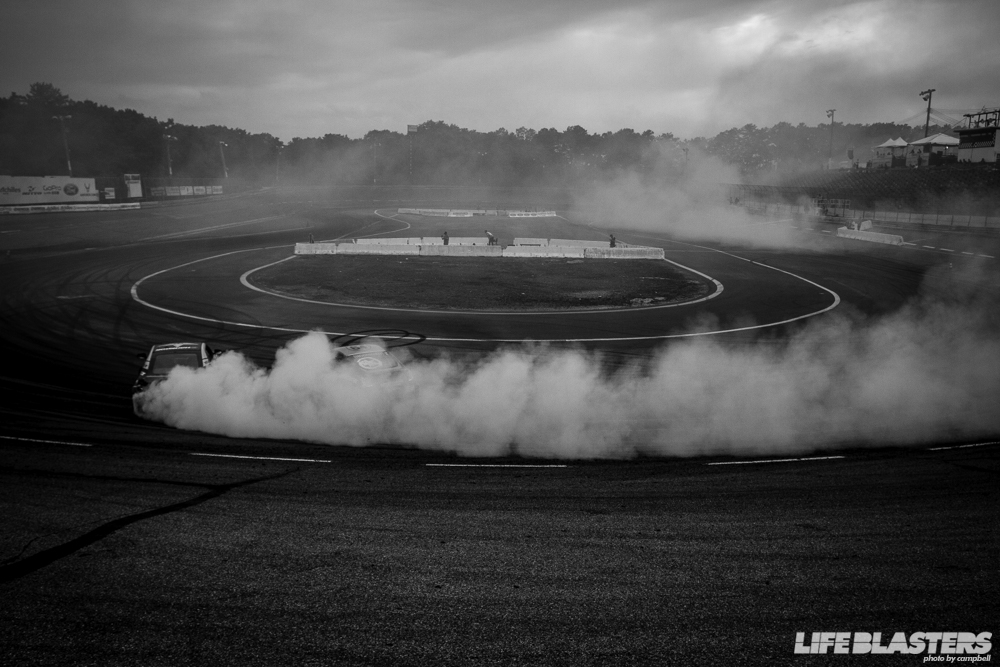 FD Jersey never disappoints. Despite Wall not being a particularly pretty track, it produces some of the most amazing drift battles anywhere in the world. The steep, dangerous bank, the quick transition sections, and the long flat turns provide ample opportunity for wall rides, tight tandems, and disastrous mistakes.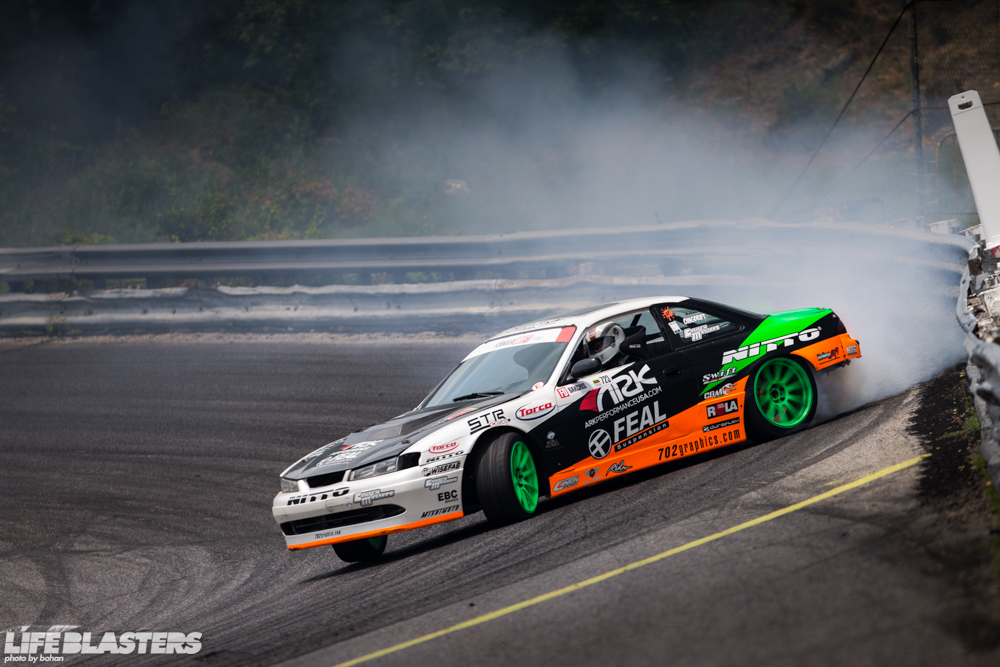 Going into this round, Odi Bakchis had maintained his lead, though the gap had shrunk dramatically in Orlando. Fredric Aasbø had fallen further behind, but Ryan Tuerck had surged closer to the top with his unusual win.

Ken Gushi grabbed the top qualifying spot for the second event in a row, followed by Aasbø, Justin Pawlak, and Pat Goodin.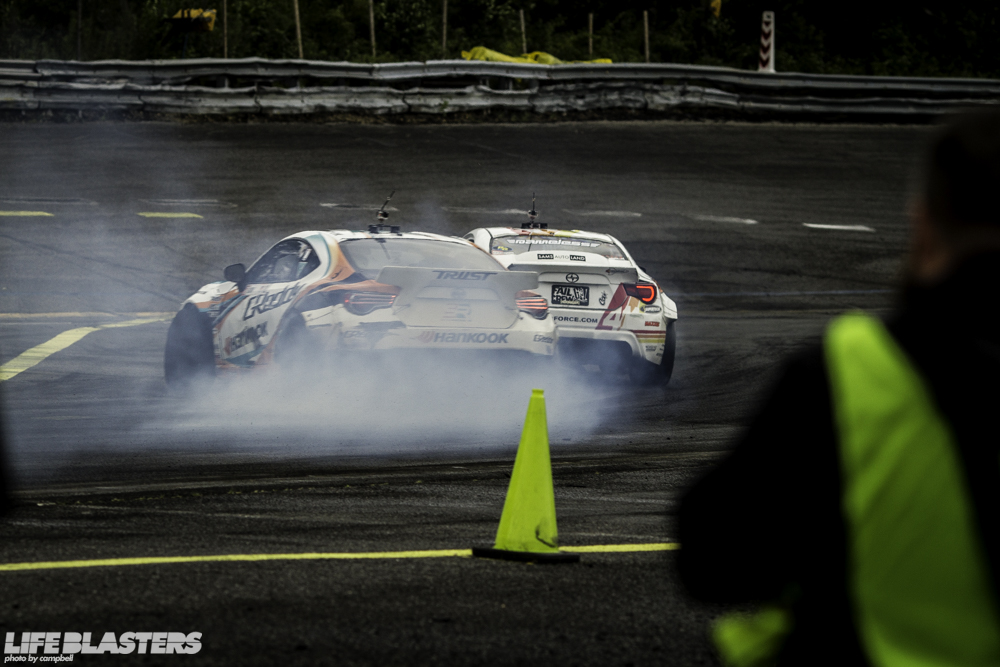 Gushi got through Nate Hamilton and Matt Field only to get stopped by Tuerck in the Great Eight.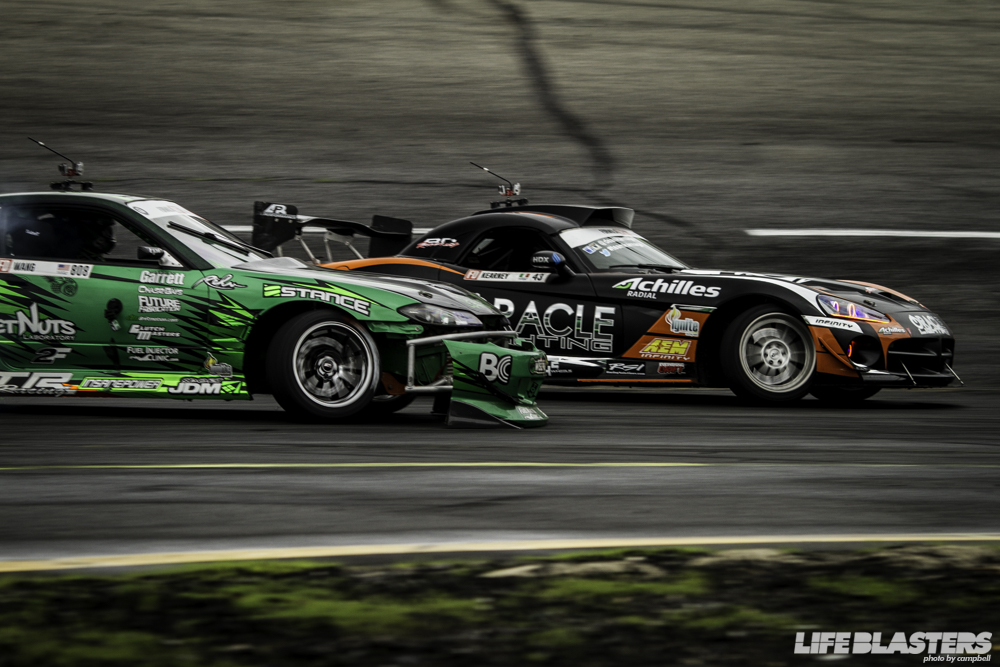 Forrest Wang beat Goodin in the Top 16 but missed making it to the Final Four after Dean Kearney proved he was still competitive.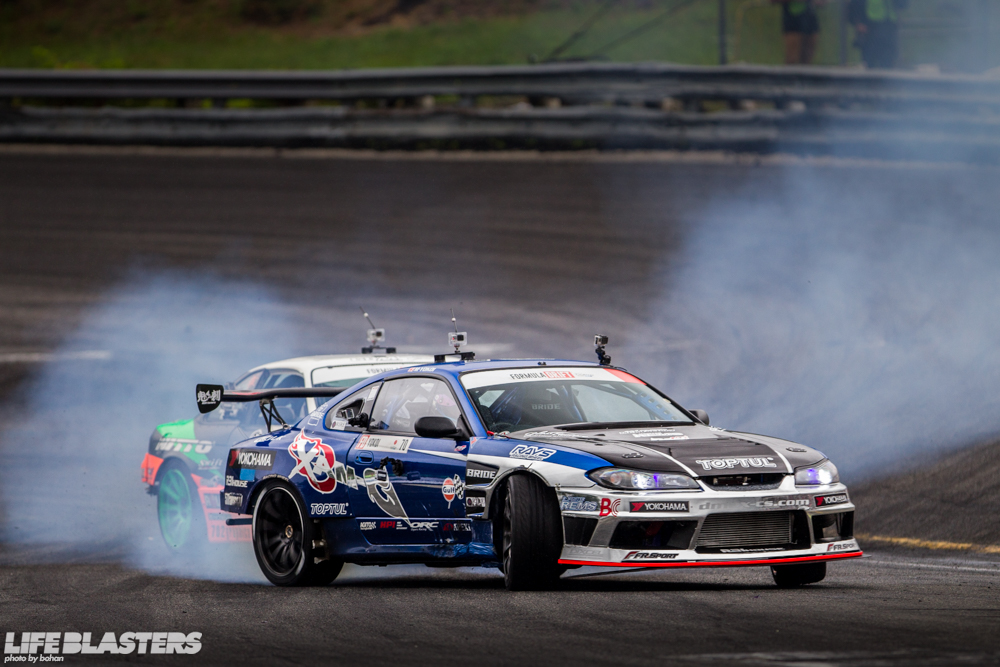 Pawlak bested Tyler McQuarrie the classic Chevy-Ford battle, but Masashi Yokoi had really gotten into the Formula D groove. The Japanese rookie ousted Dan Savage, Pawlak, and front runner Bakchis on his way to the Final Four.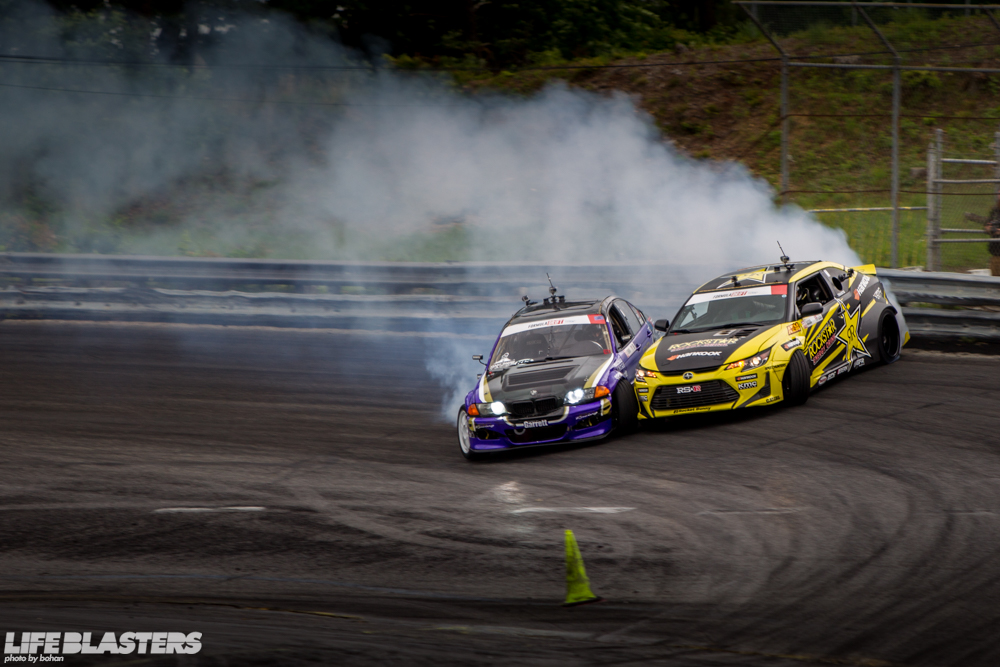 And after two consecutive disappointing rounds, Fredric Aasbø was able to wrangle his car past Mats Baribeau, Jhonnattan Castro, and Chelsea DeNofa. If he hadn't performed well in this round, his chances for the championship might have slipped too far away.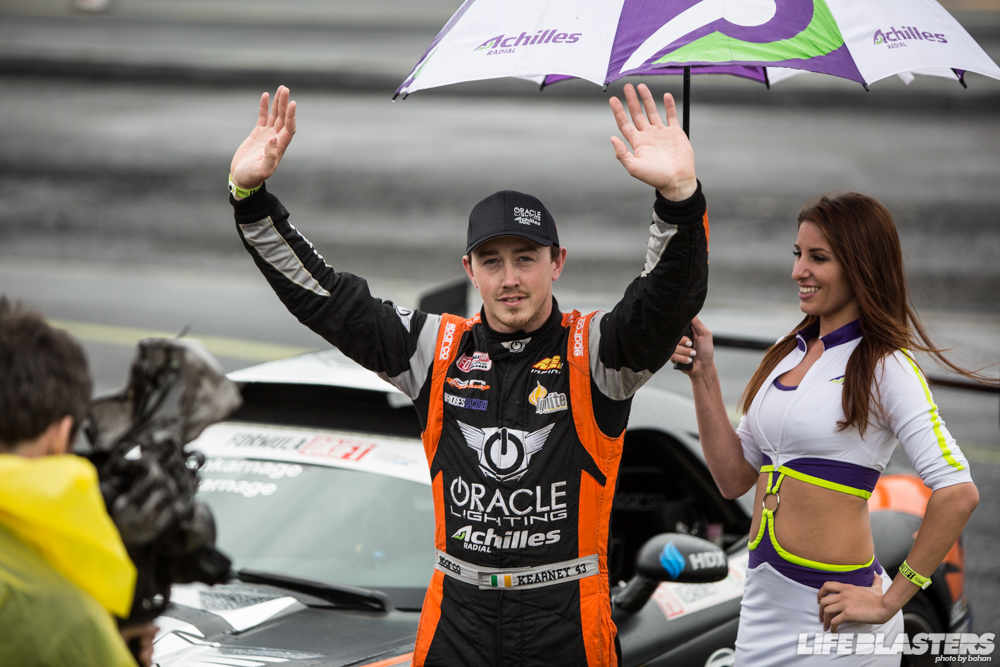 The Final Four consisted of an American, an Irishman, a Norwegian, and a Japanese driver. It really can't get any more international than that.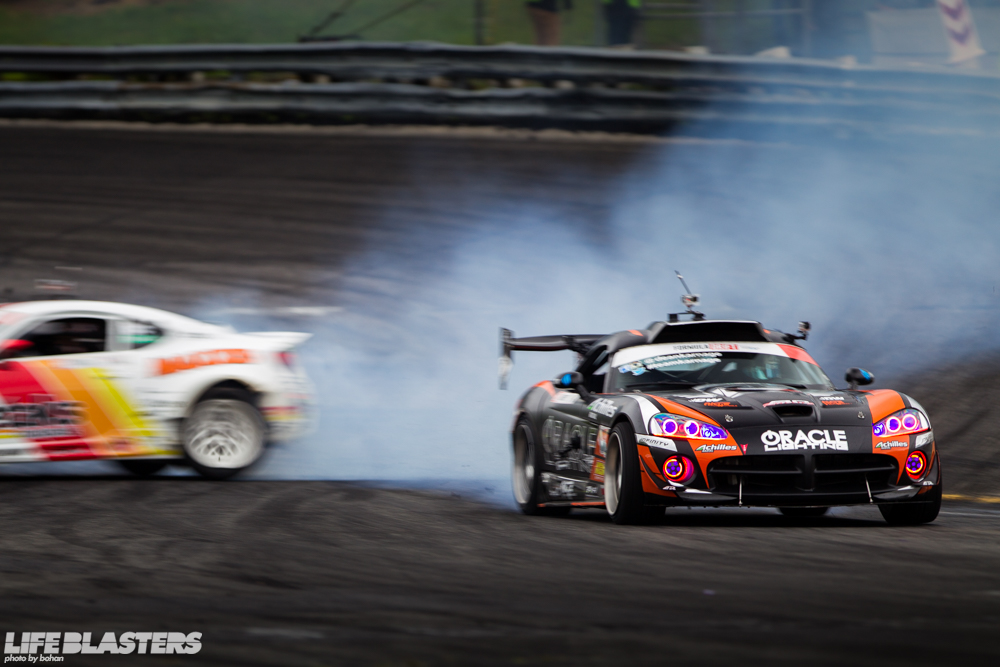 Tuerck's luck ran out as he squared off with Karnage Kearney. As Tuerck was in the chase position on the second run, he got a little to aggressive coming off the bank and booted himself off line, spinning into the infield.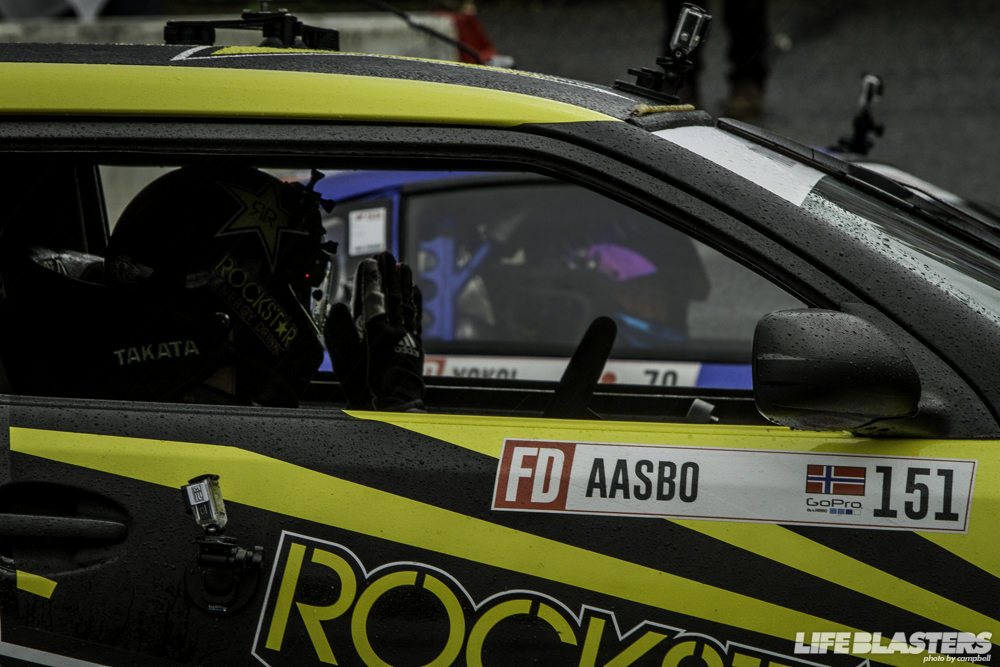 Aasbø and Yokoi have a little bit of a rivalry going on, with each driver taking one win against the other this season, though much earlier in the competition than at this round.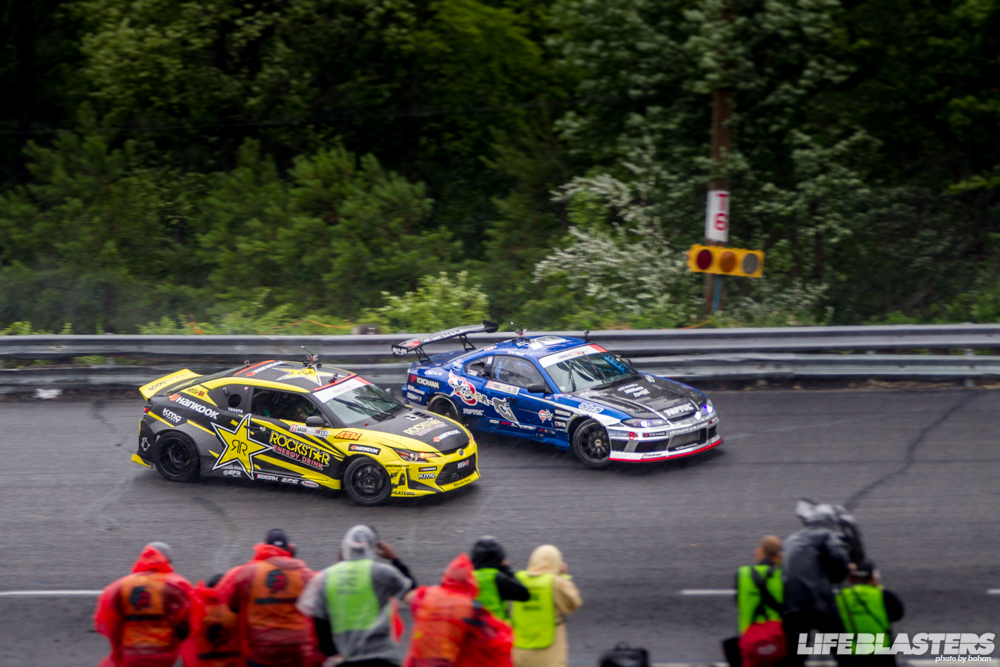 As the rain picked up, they each got to take a practice lap and then the battle began. After two hilariously slow and awkward runs, Aasbø emerged as the winner, going on to face Kearney in the finals.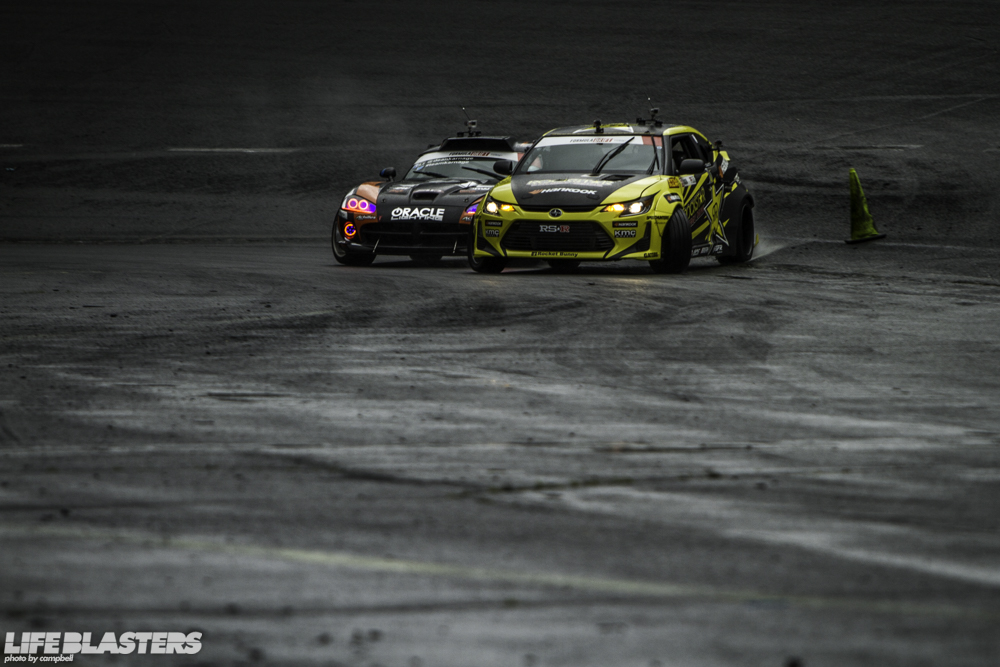 Kearney was allowed his own wet practice lap and then lined up to chase Aasbø. The run wasn't quite as awkward as the previous battle, but it was still almost as unbearably slow. They switched positions and after the second run I couldn't pick a clear winner.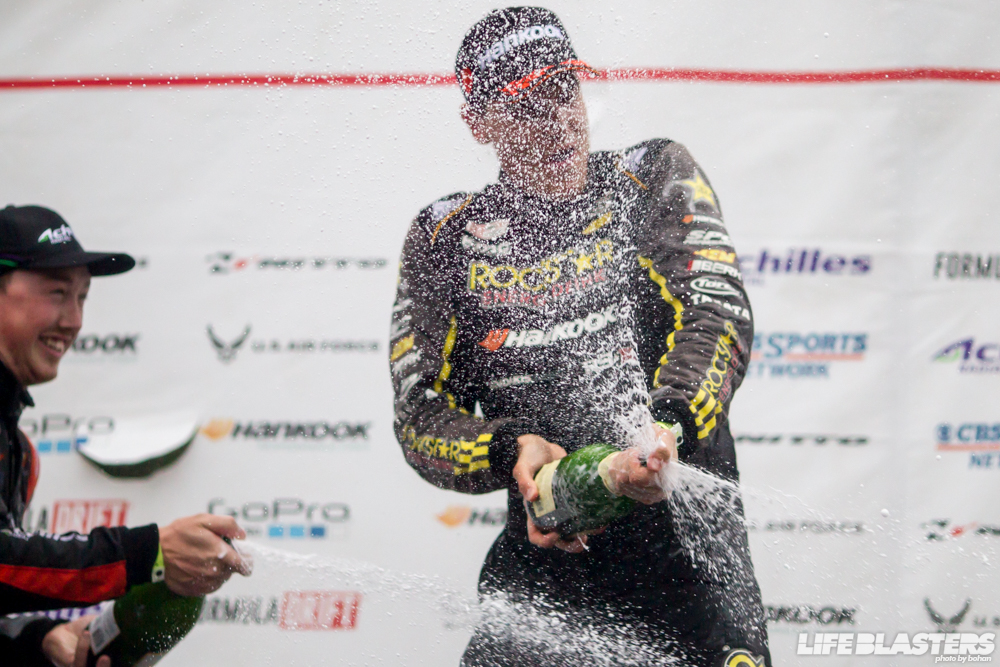 The judges could, though, and they picked Aasbø. This marks his second win of the season, which, coupled with Bakchis's early exit from this round, would have him move back up in the standings.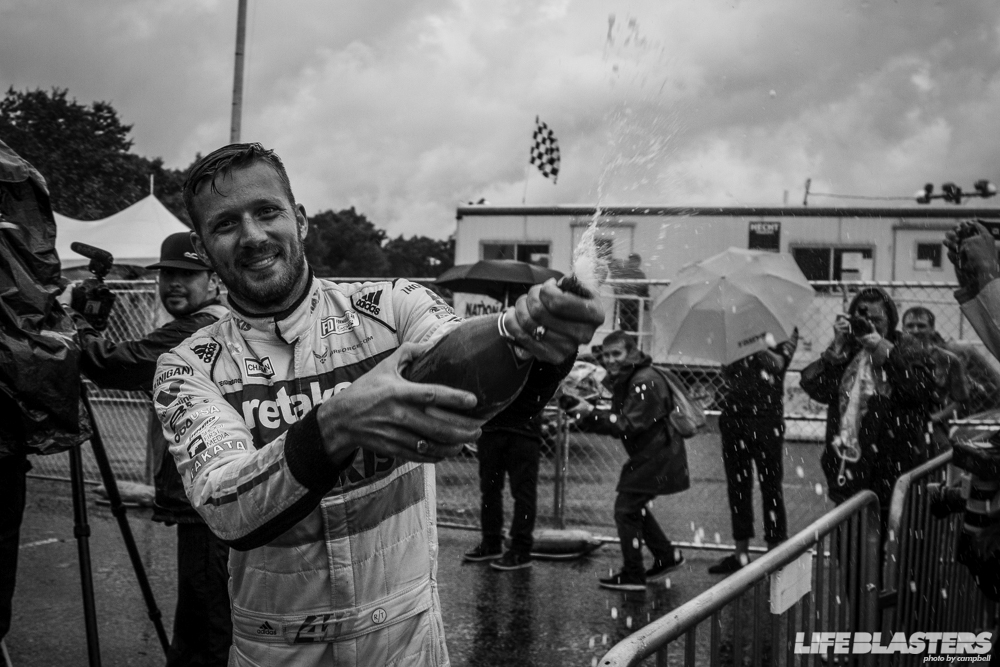 Tuerck's third place finish in New Jersey moved him past Bakchis and into the overall lead, with Aasbø landing in third position overall. Evergreen is next, and Kearney finished second there last year. Aasbø finished 4th after defeating Bakchis in the Great 8, so it's going to be a familiar cast of characters at any rate. Check back for more coverage soon!
.:Bohan
Photos by Campbell & Bohan