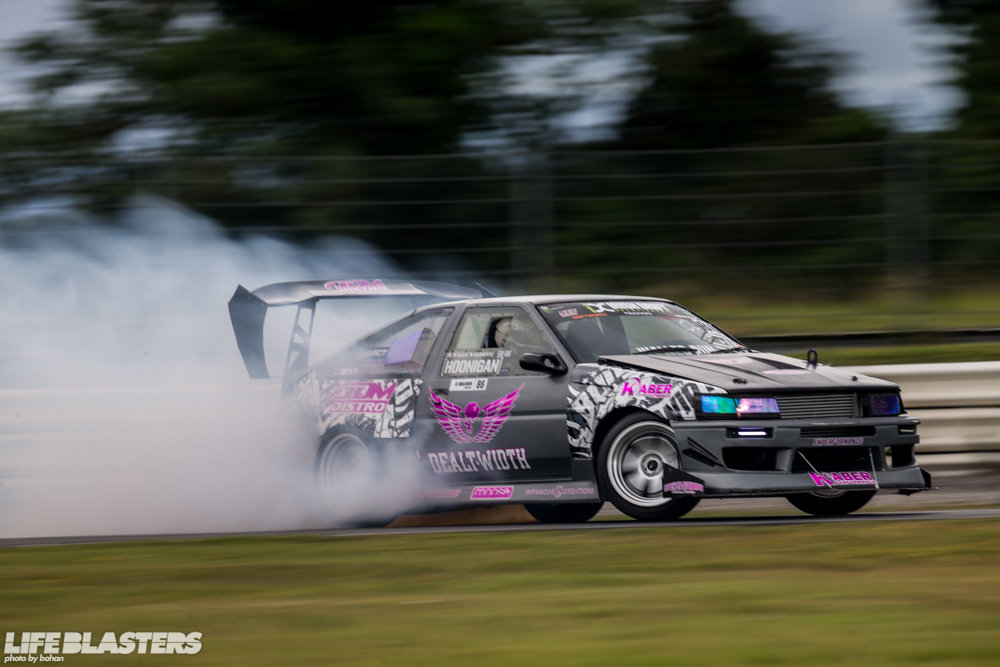 It's always a little weird going to an event you don't know much about. When I'm at Formula D, I know most of the drivers, their crew members, the FD staff, and the media, I'm familiar with the intricate details of the standings and what different results would mean for different drivers, and I was there for nine years of its history, which helps me put current events in perspective. At IDC I had almost none of that.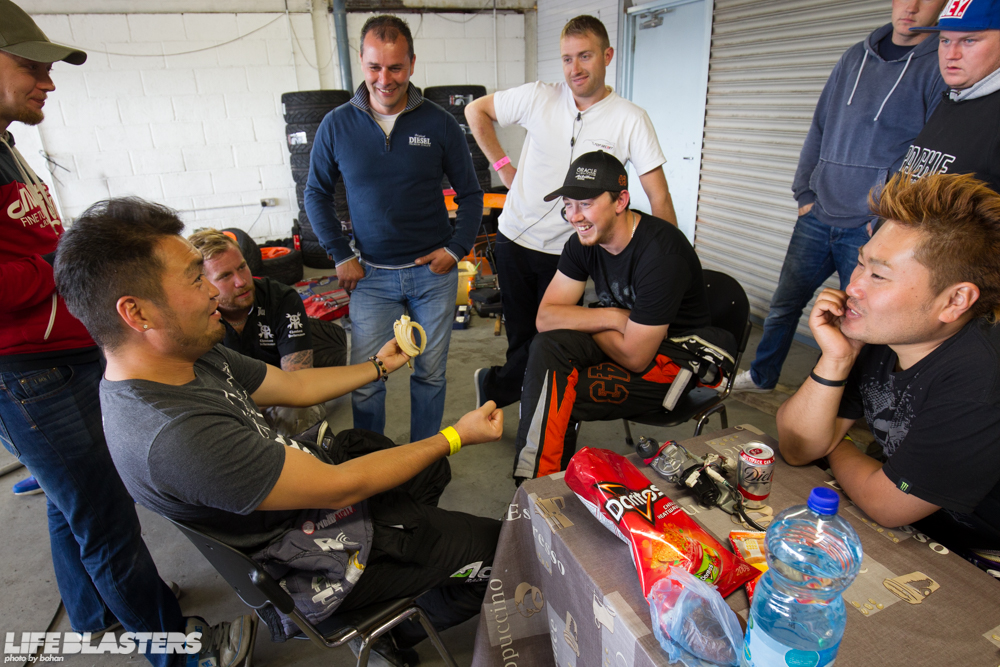 Luckily the Global Warfare round, which is attended by many international drivers, provided a kind of anchor for me. Ryan Tuerck was the American driver, Robbie Nishida and Daigo Saito were representing Japan, and Luke Fink was visiting from Australia. Of course Dean Kearney was also competing, but in Ireland he's not an international driver!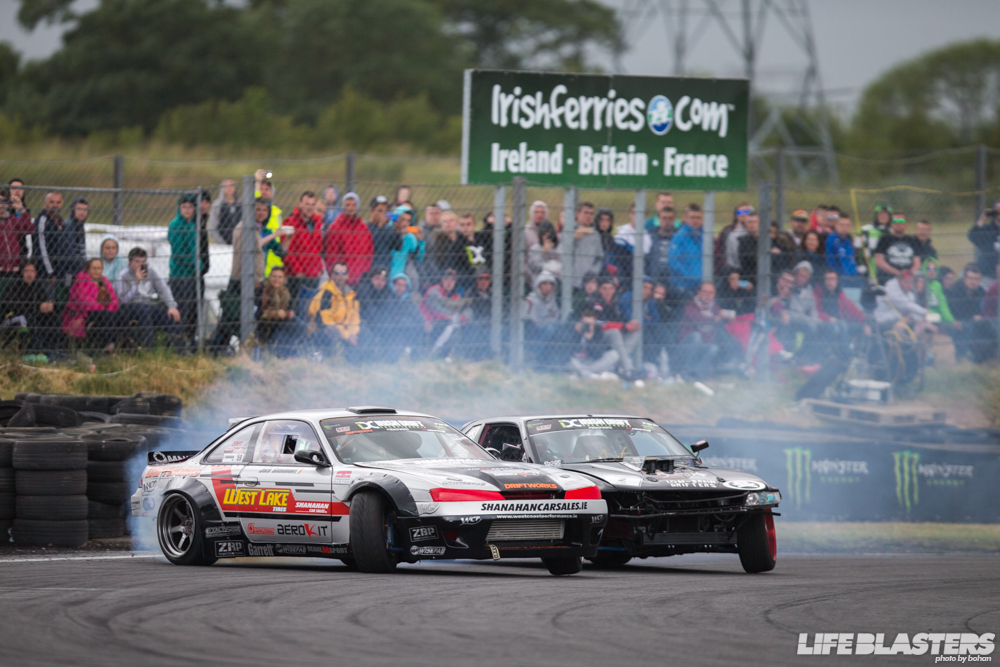 My Irish friends were also buzzing with Internet drama between Fink and 15-year-old Irish drifting phenom Jack Shanahan. I don't pay much attention to beef usually, but I was desperate for any insight  that would help me identify important battles.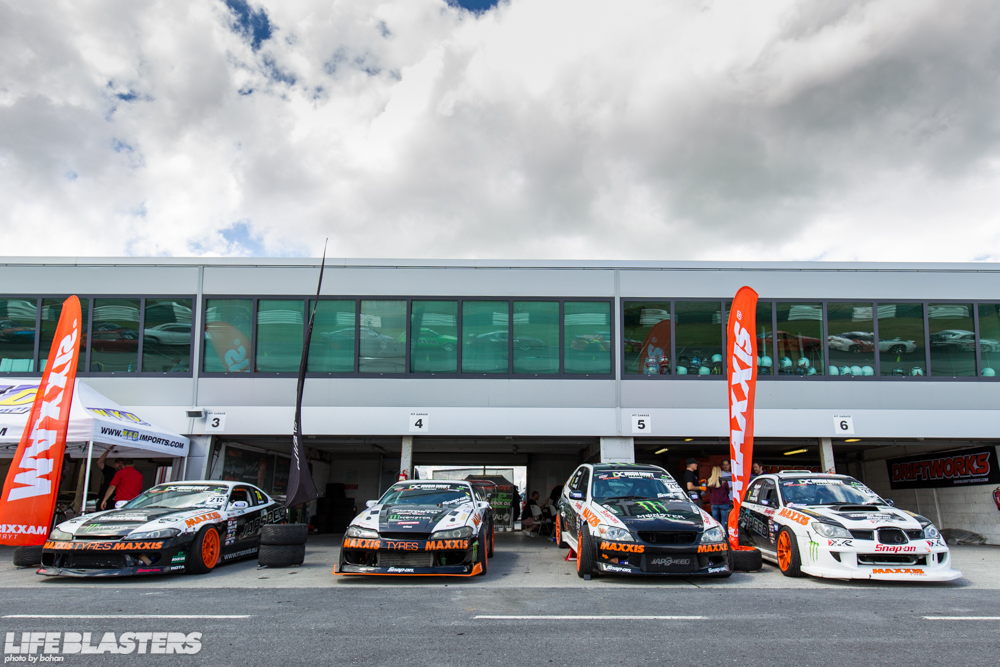 When I got to the track on Friday, I gave myself a quick tour through the paddock and pit lane, and there was no shortage of stuff to see. Team Japspeed was visiting from the UK and Tuerck was driving the IS200.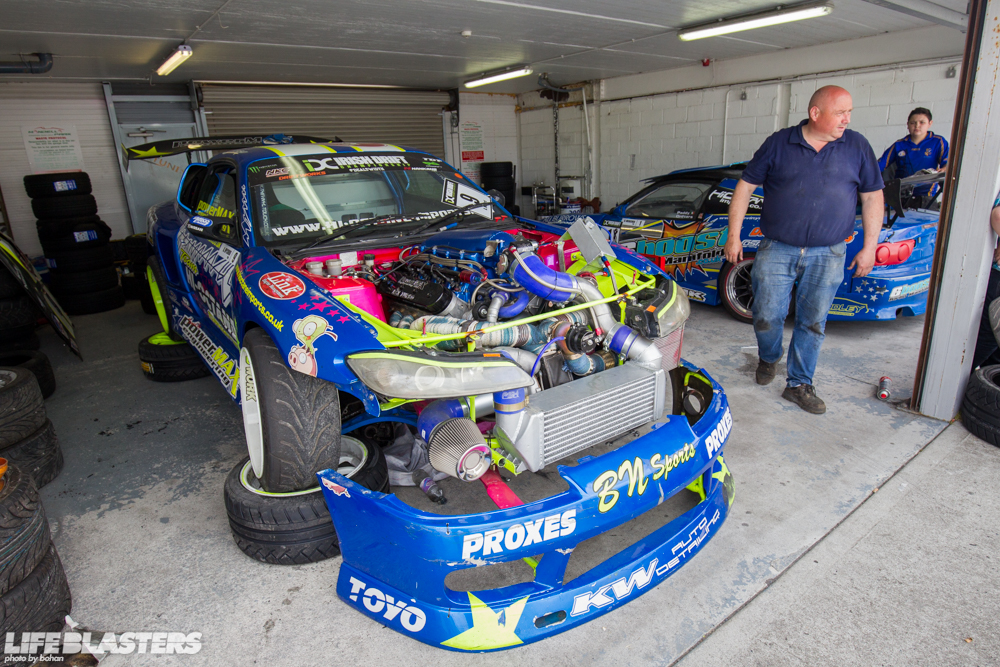 Alan McCord's car clearly has Japanese styling influence, but the Turbo LS1 is all American.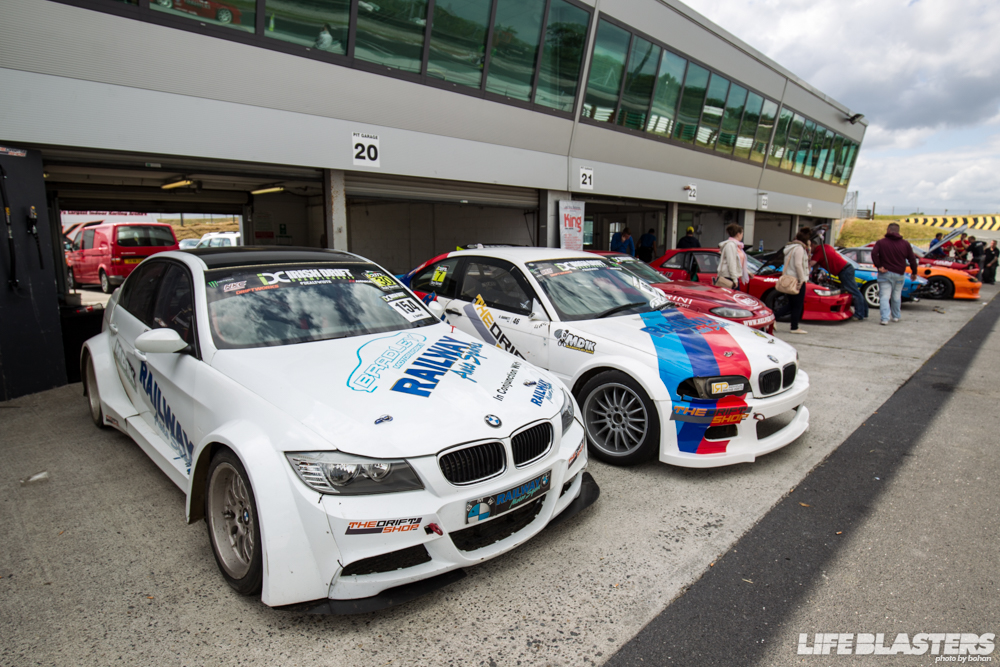 Being a European event, BMW was well represented at IDC.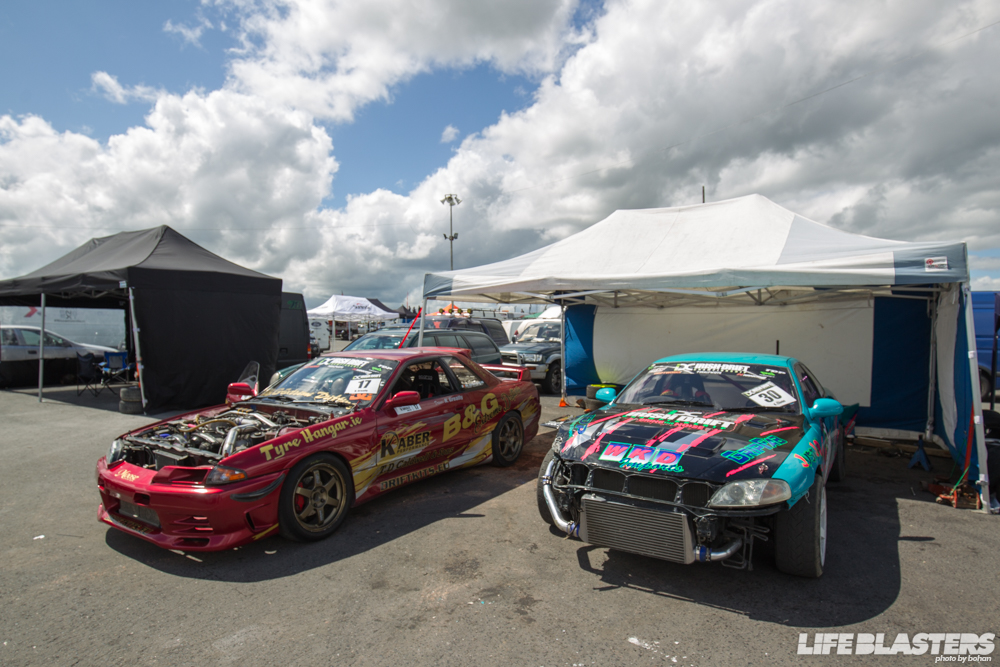 Everything was fresh, new, and interesting. I had no idea who was the best, who was the richest, or who had a chance to win. I didn't even know which classes any of the cars were in at first.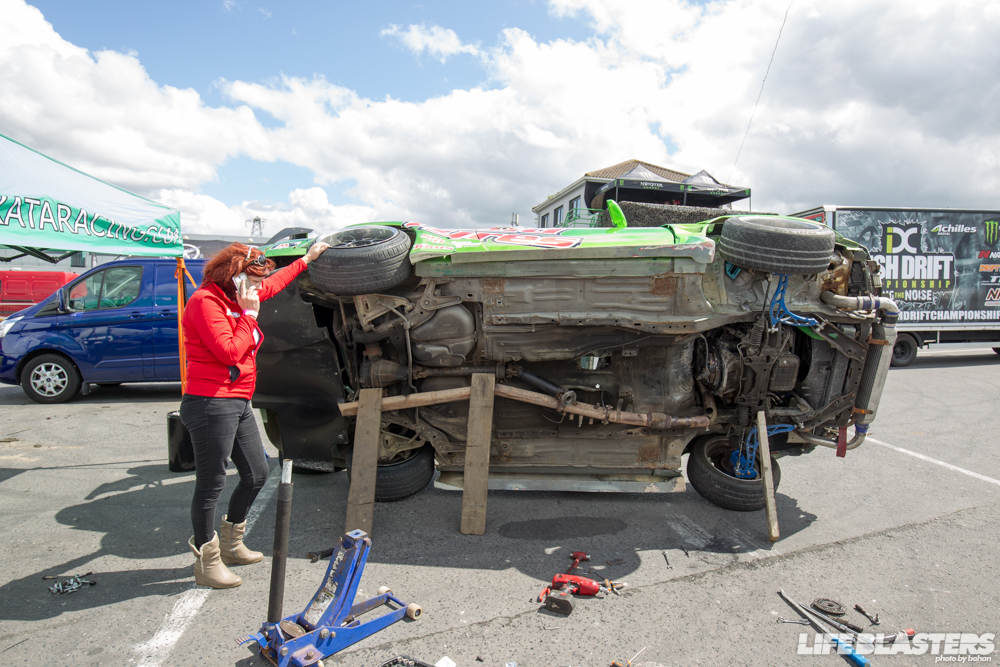 Danielle Murphy had some sort of transmission problem, and this is the proper way to address such things.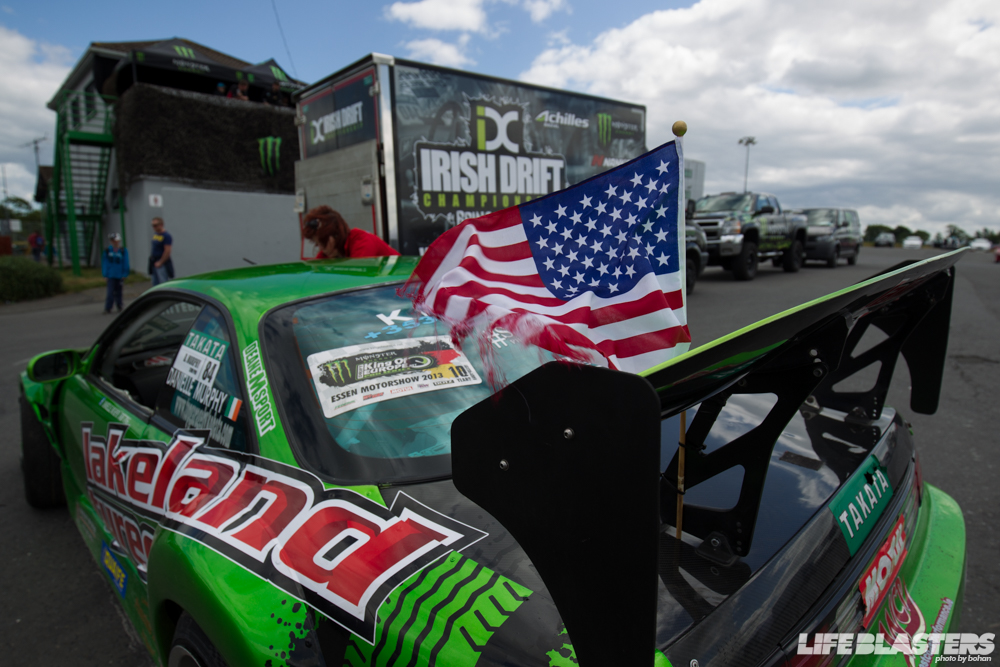 When her car got back on all four wheels, I saw she was rocking an American flag. It was the 4th of July after all, and if anyone can relate to having a war of independence against the the British, it's the Irish.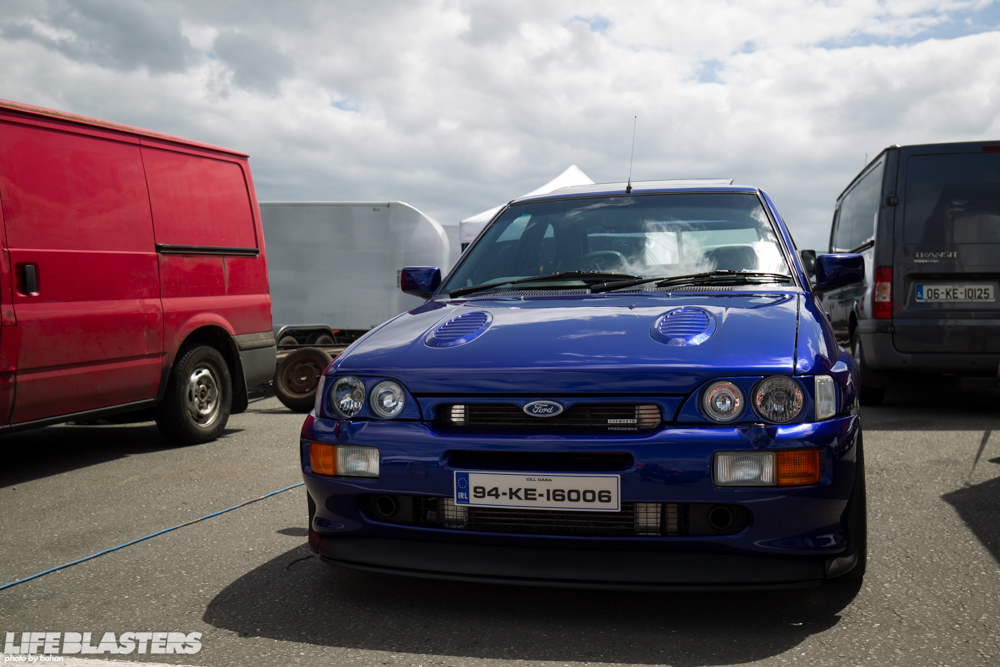 No matter where an event is, there will be cool cars parked at it.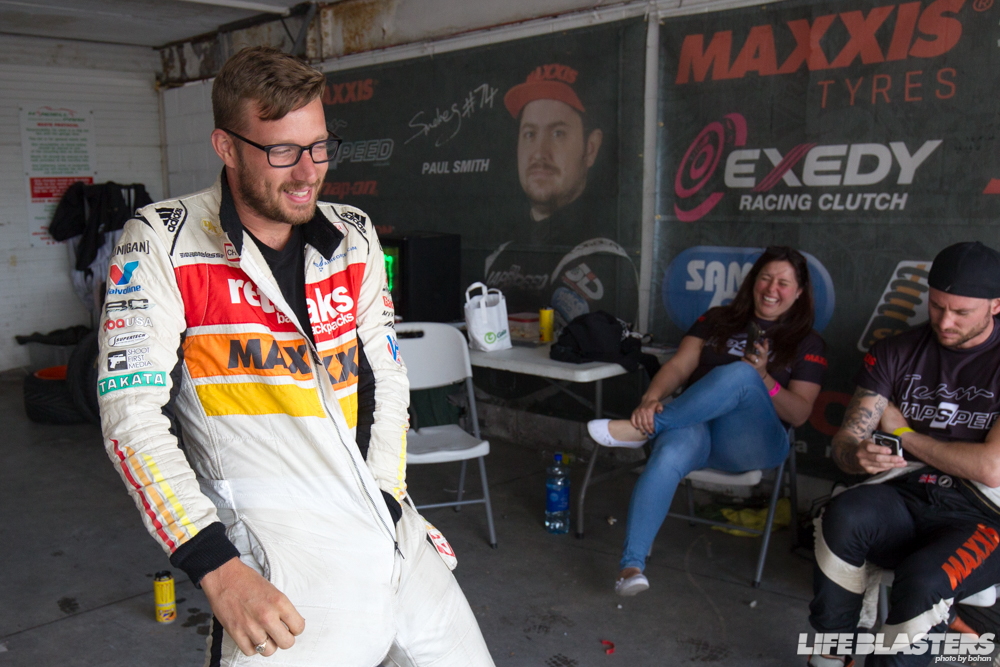 Toward the end of the Rookie/ProAm qualifying session, it was time for the Pros to get ready for their practice session.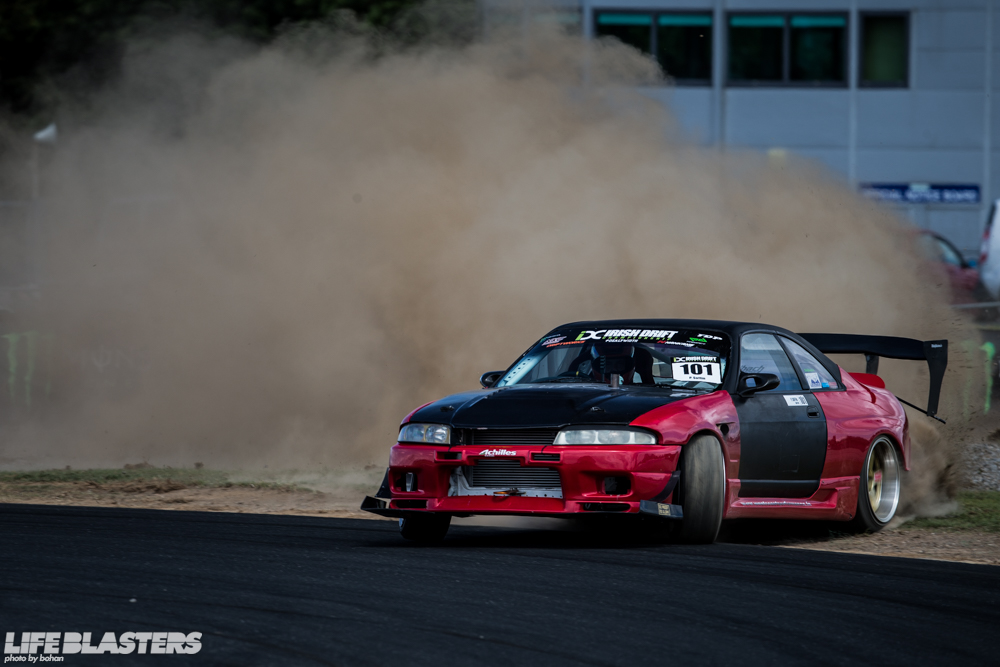 So I headed out to the track to find some spots. I met Paddy McGrath of Speedhunters and he suggested this spot.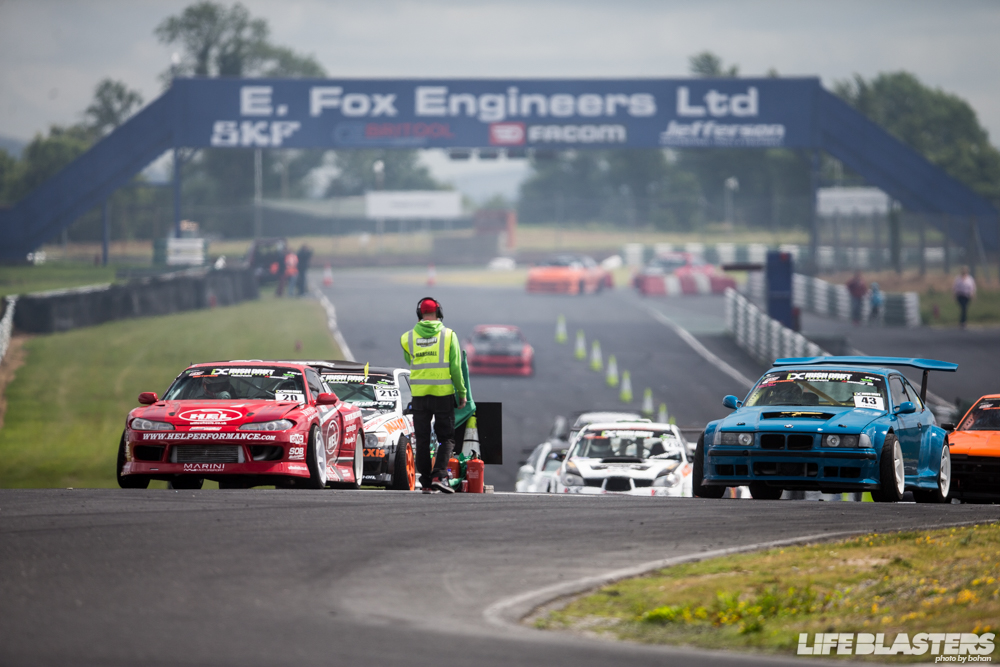 The start line shot was cool but not a good place to see actual drifting.

For whatever reason, as soon as I got to Ireland I started getting really random and interesting bird placement in my photos. IDC was no exception.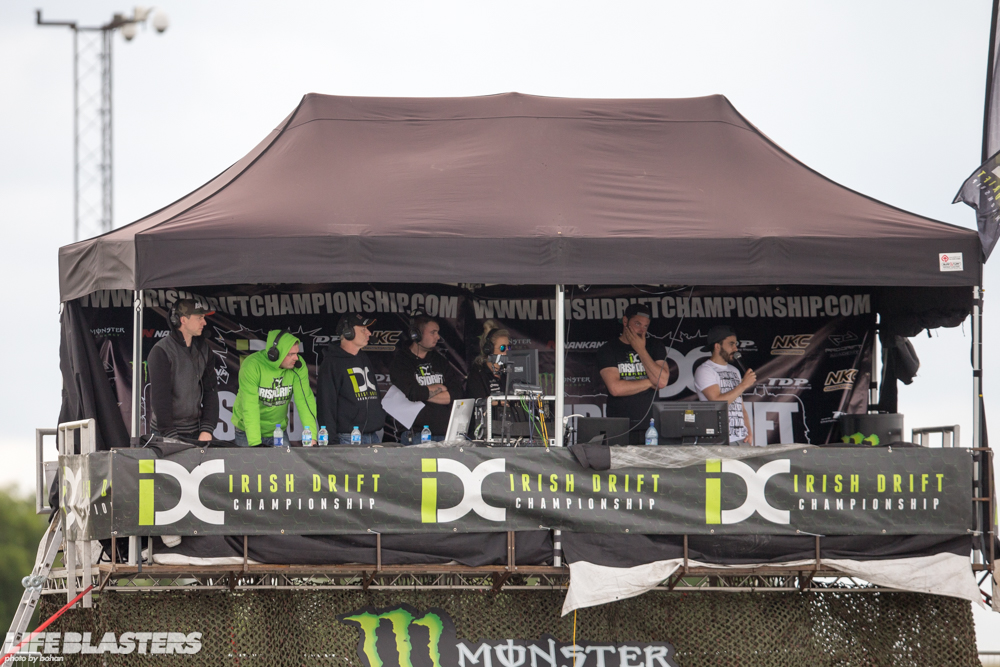 After the pros were done, it was time for the main Rookie/ProAm competition. Look, there's former Formula D driver Eric O'Sullivan! He's one of the judges.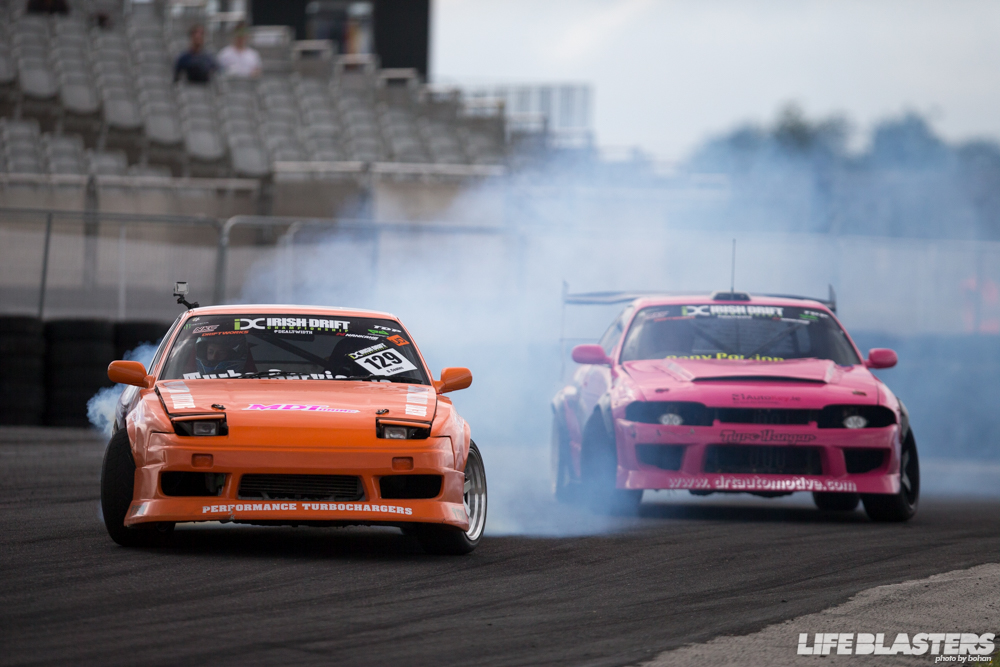 I wasn't able to stick around for the whole thing, but what I did was pretty impressive. The driving was at least on the same level as Formula D Pro2.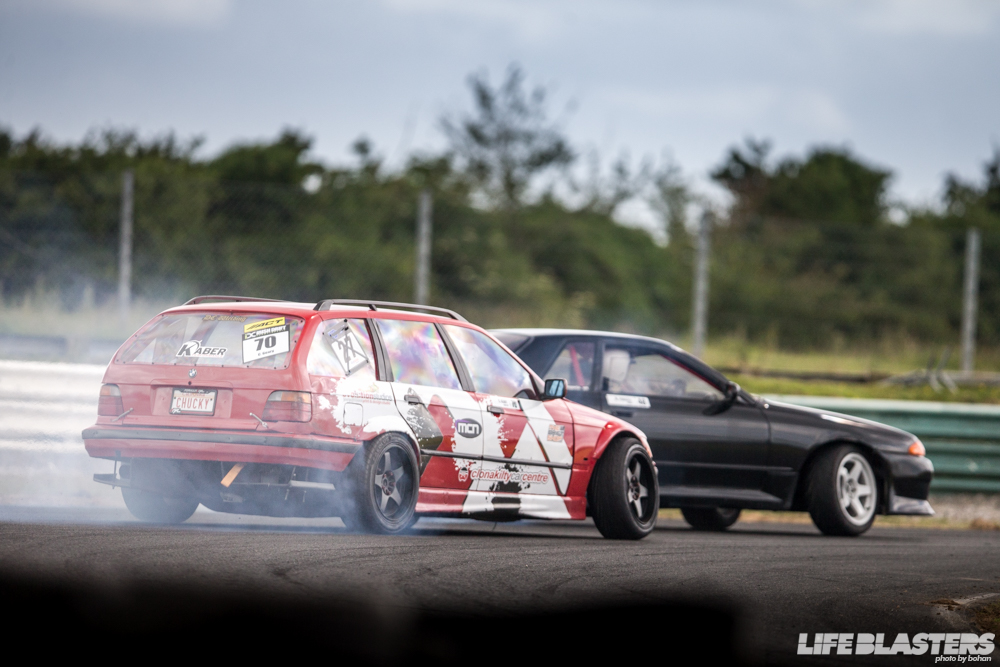 At the end of the day, it was Charlie Geary, pilot of the 3-series wagon, who came out on top. The top four Rookie/ProAm drivers earned a chance to qualify in the Pro competition the next day.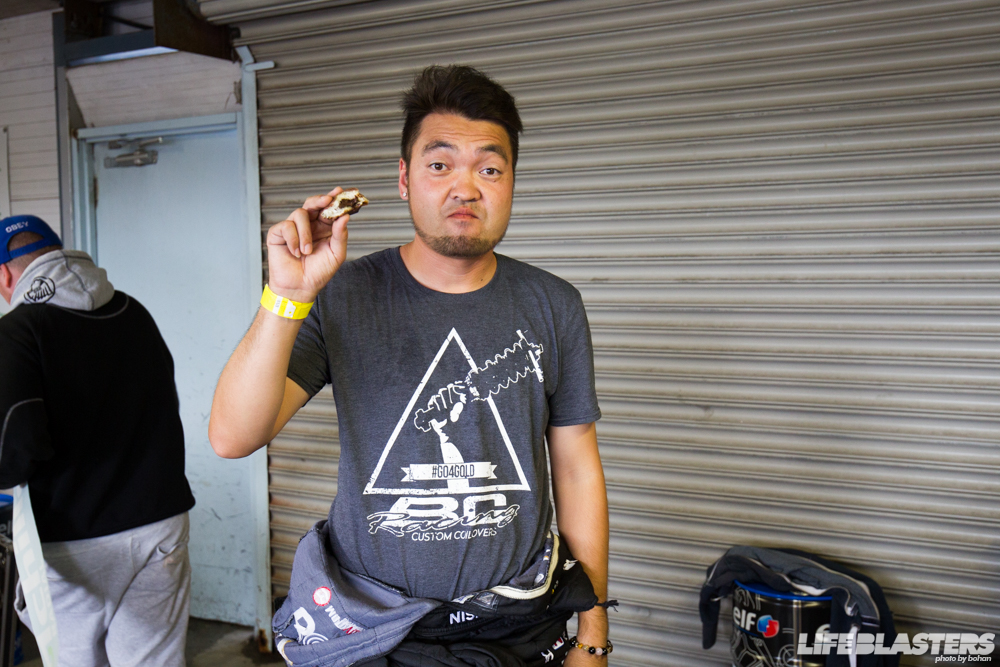 Robbie Nishida had a rough weekend. During Friday practice he crashed the car he'd rented from Darren McNamara and spent Saturday just hanging out. He and the Achilles manager Cheralyn had decided it might be a good idea just to take it easy and recover for FD Fuji the following weekend, which was a much more important event for the team. At least the pastries were good.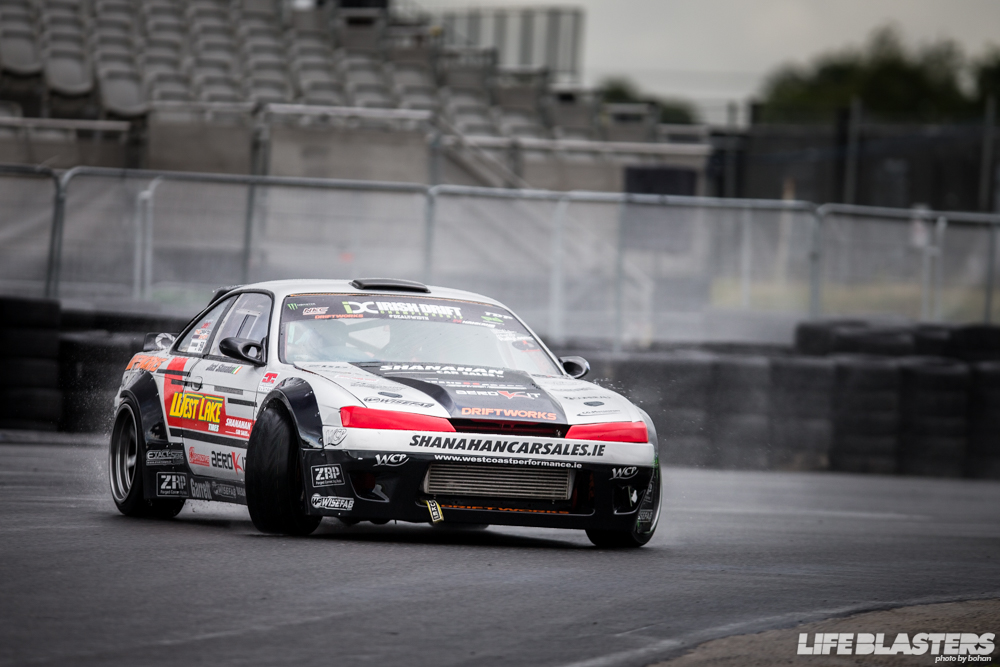 On Sunday morning, Jack Shanahan made sure to get some wet practice runs in. The forecast called for showers on and off all day.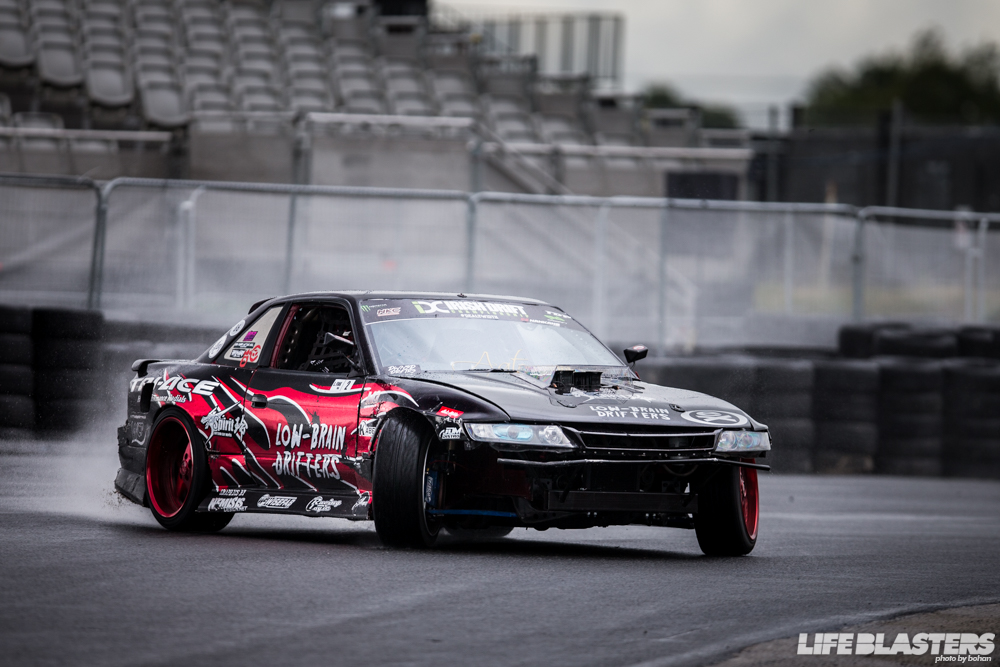 Luke Fink put in a few laps as well, as he had some words he needed to back up with actions.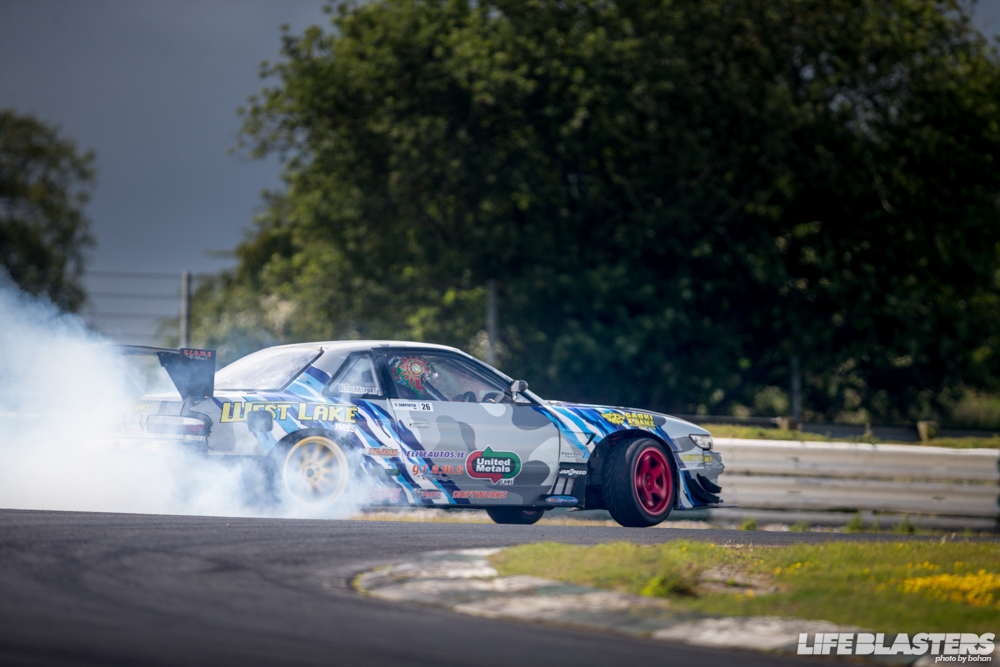 Out came the sun and dried up all the rain. It was time for qualifying.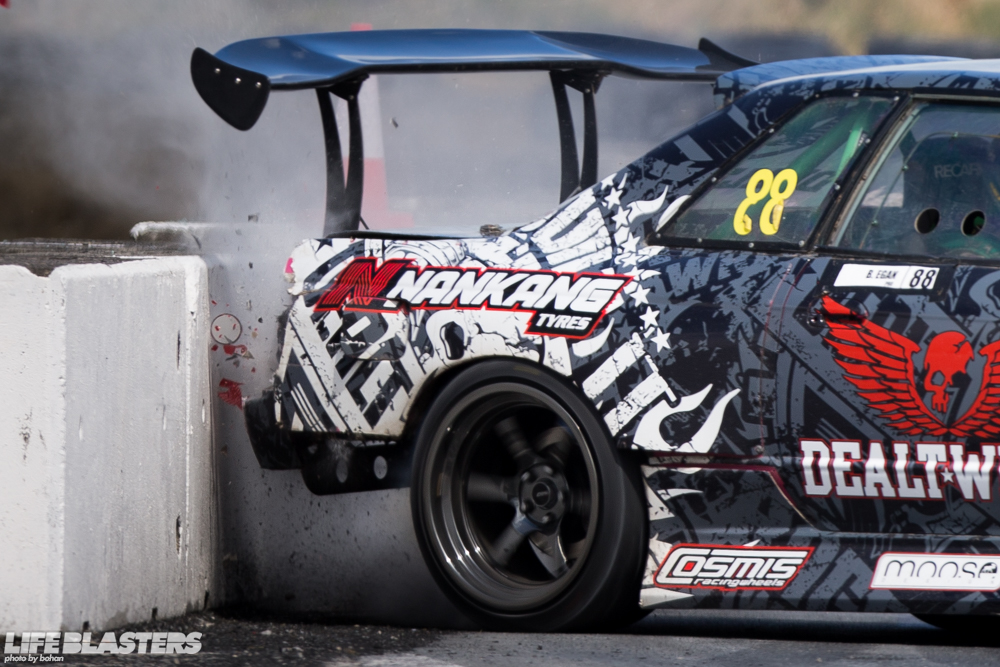 Brian Egan took this opportunity to find out where the wall was.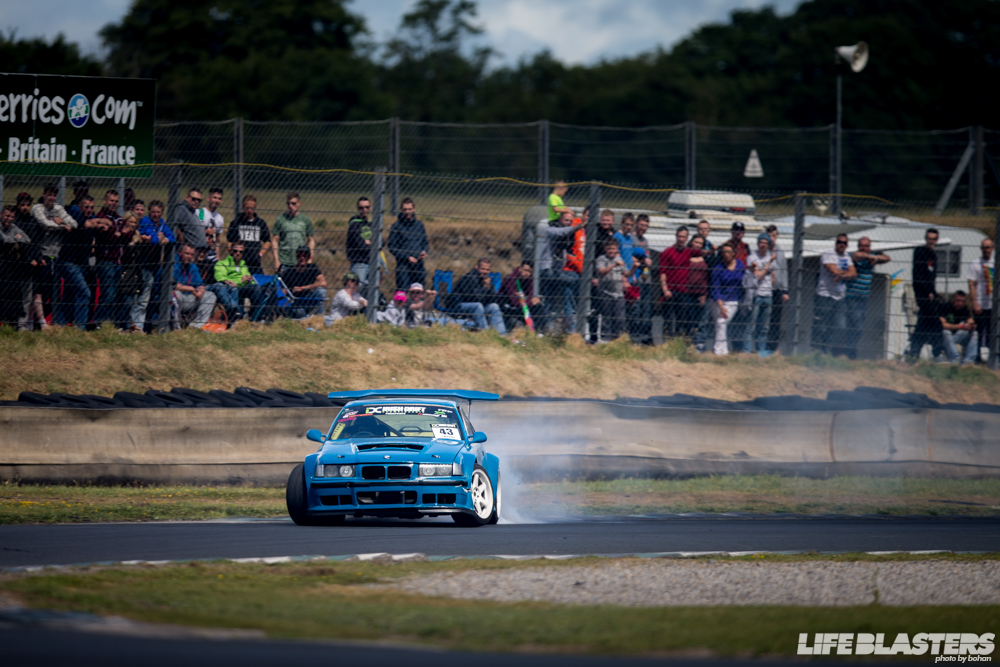 Spectators began to fill up the spectating spots.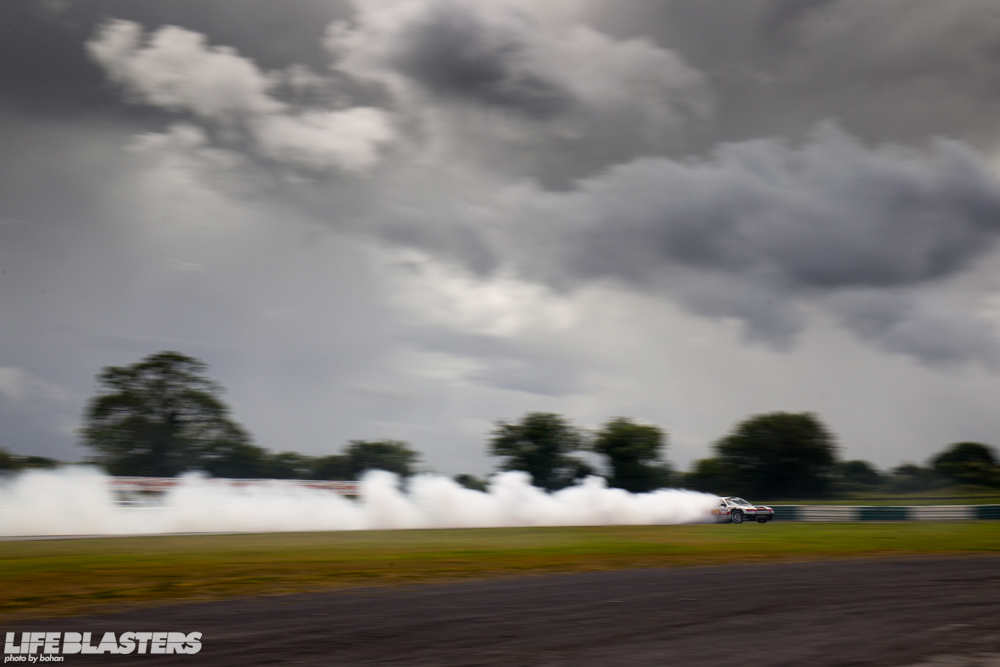 There's a reason Shanahan is a crowd favorite.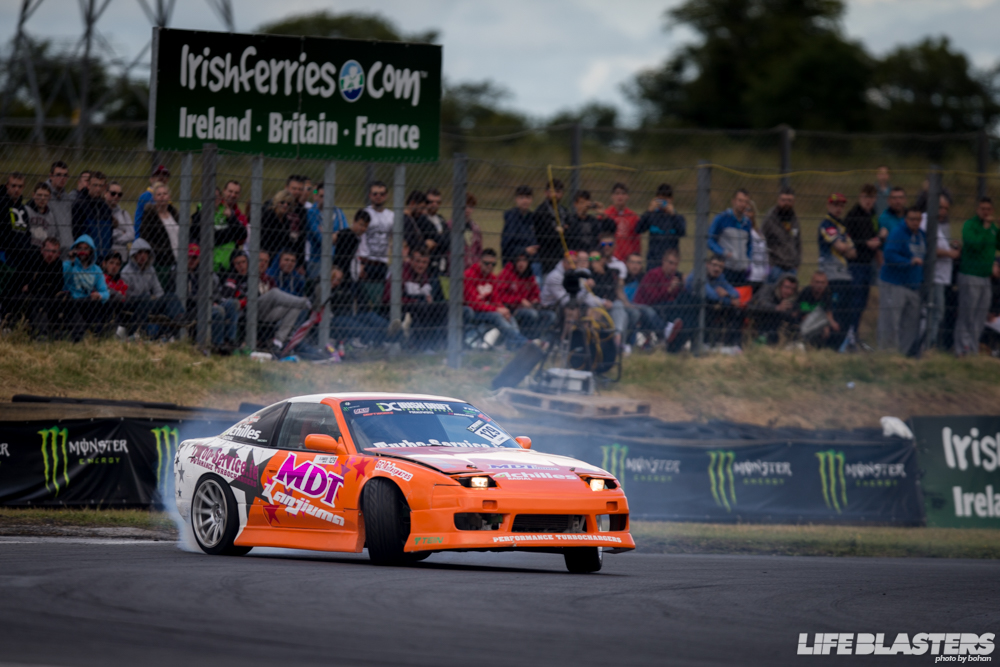 Darren Coates offered his car to Robbie Nishida, and Robbie was feeling better on Sunday, so he decided he would compete. But then the car had a mechanical problem during qualifying and Robbie was out again.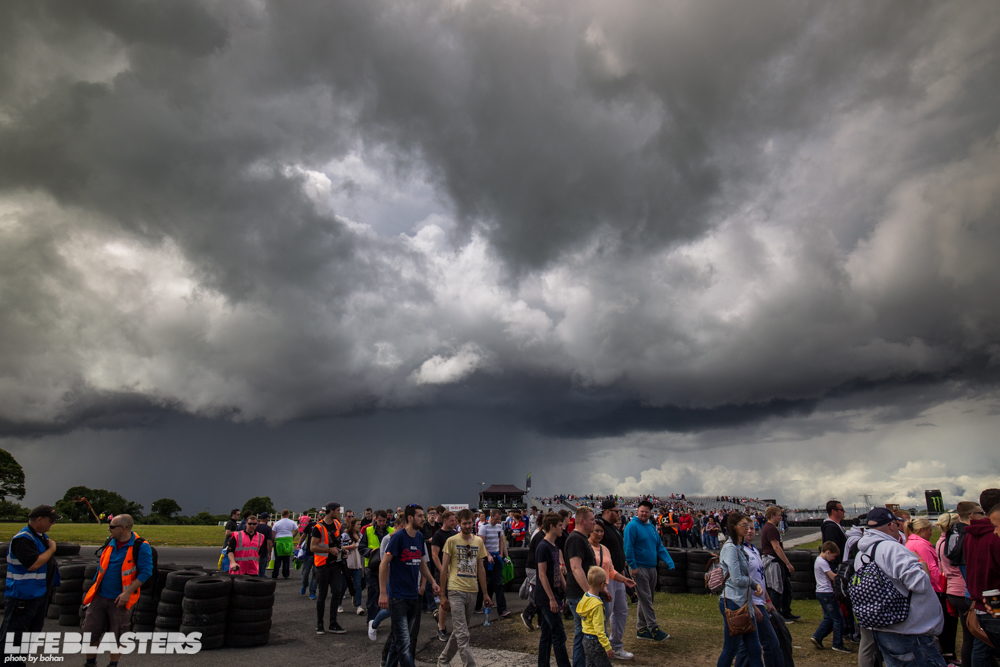 Qualifying ended right as another squall was coming in.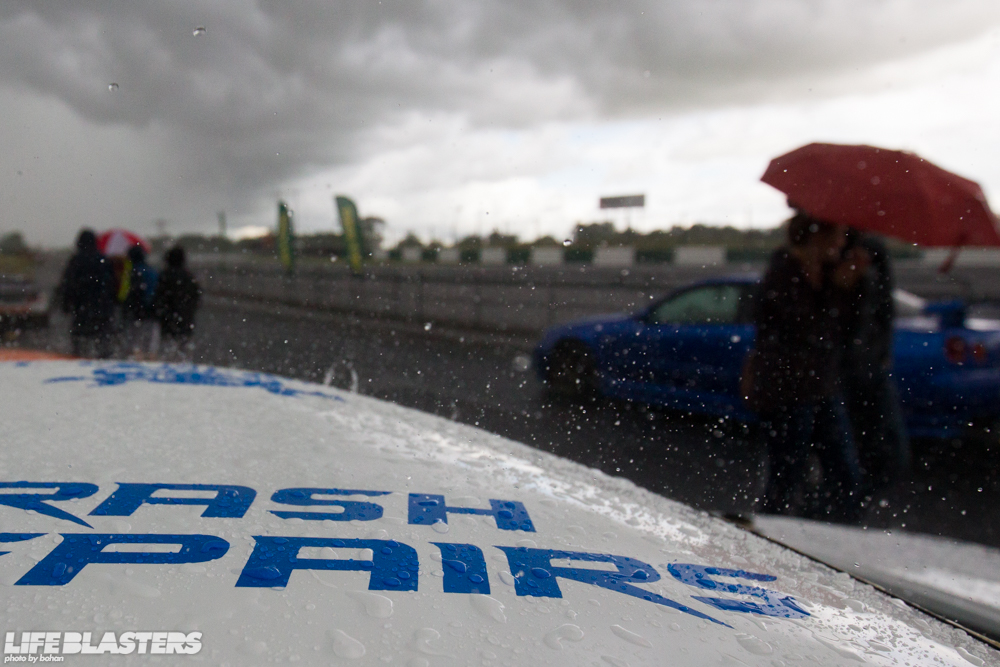 At least we had a short break so nobody had to actually drive during this rain.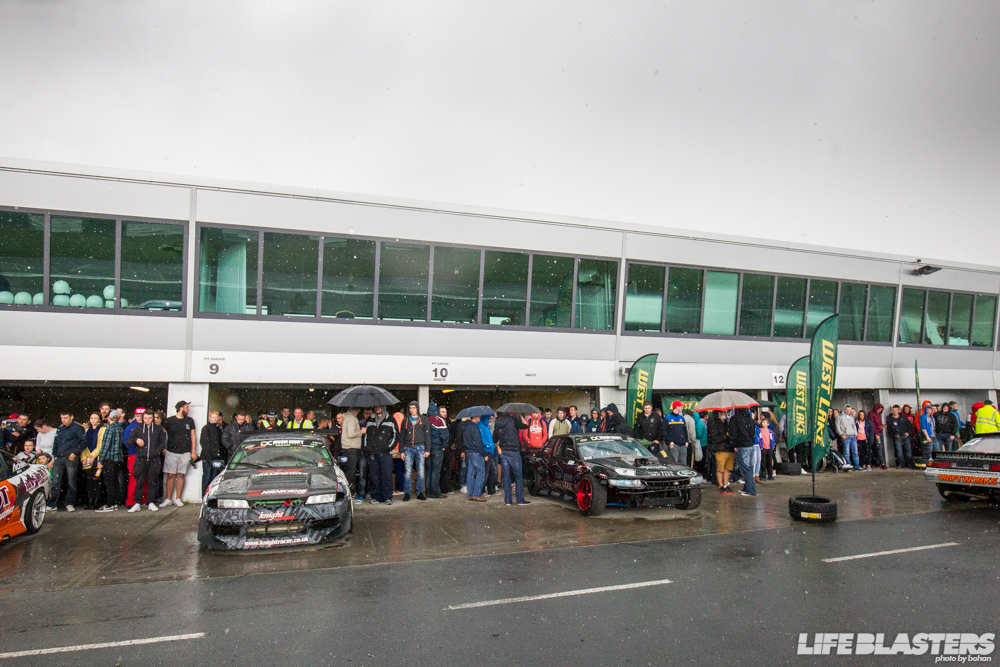 I thought it was pretty funny how everyone lined up in front of the garages when the rain got heavier.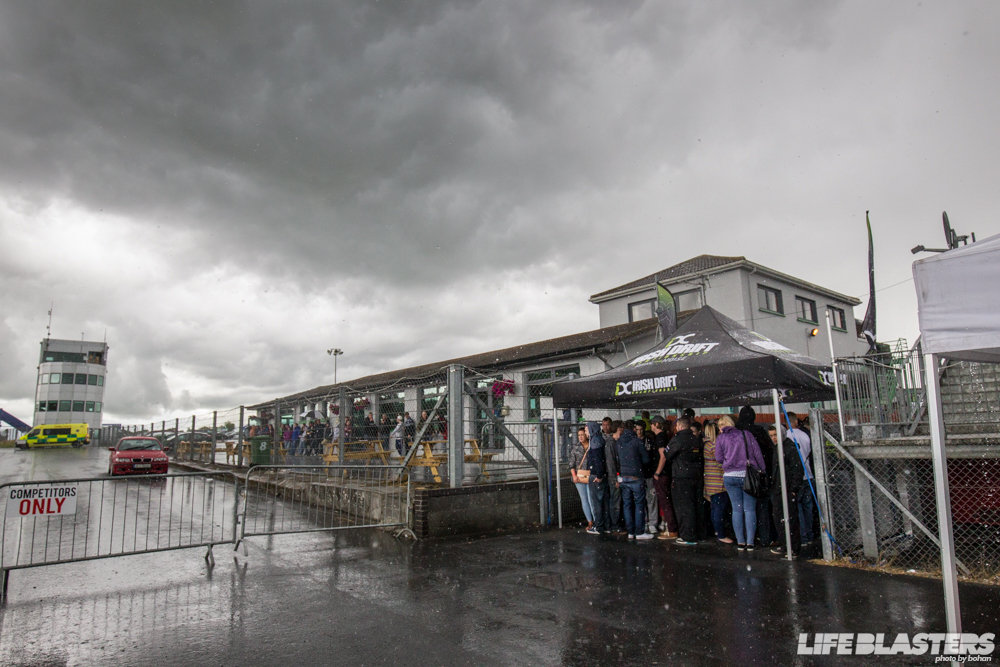 Apparently not everyone had a raincoat or umbrella.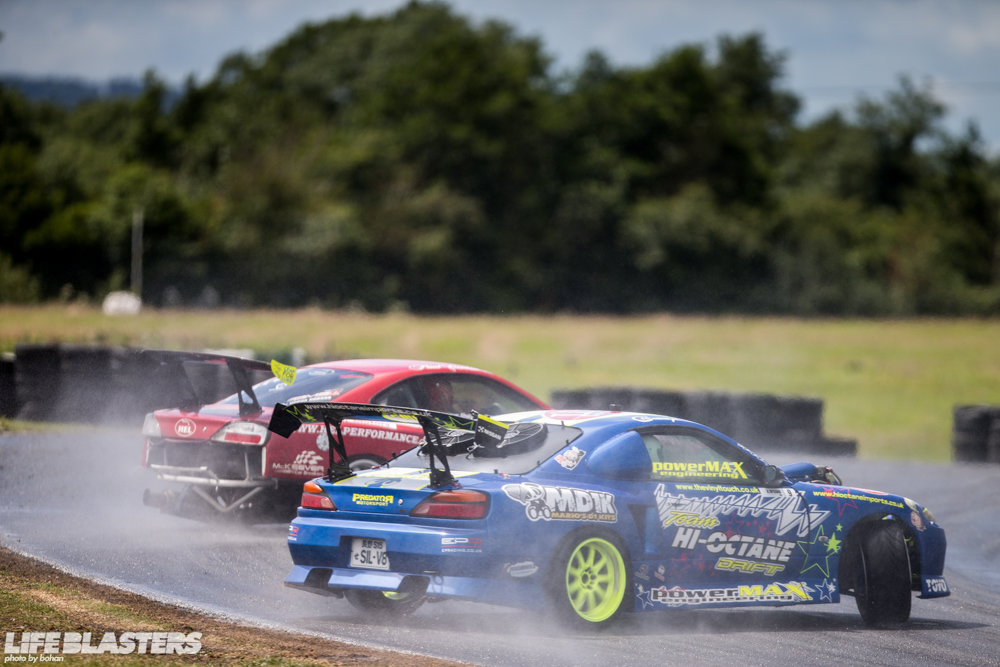 The squall passed and the Top 32 began. The track was still soaked, but each successive battle helped dry off the racing line.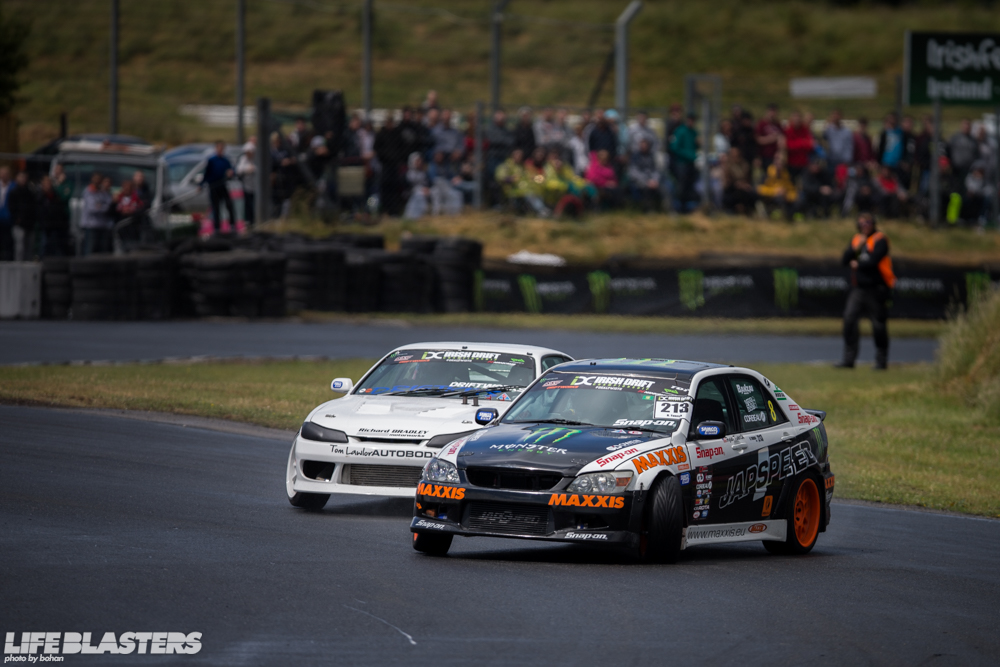 After a One More Time, Ryan Tuerck was the first FD driver to get knocked out of the competition.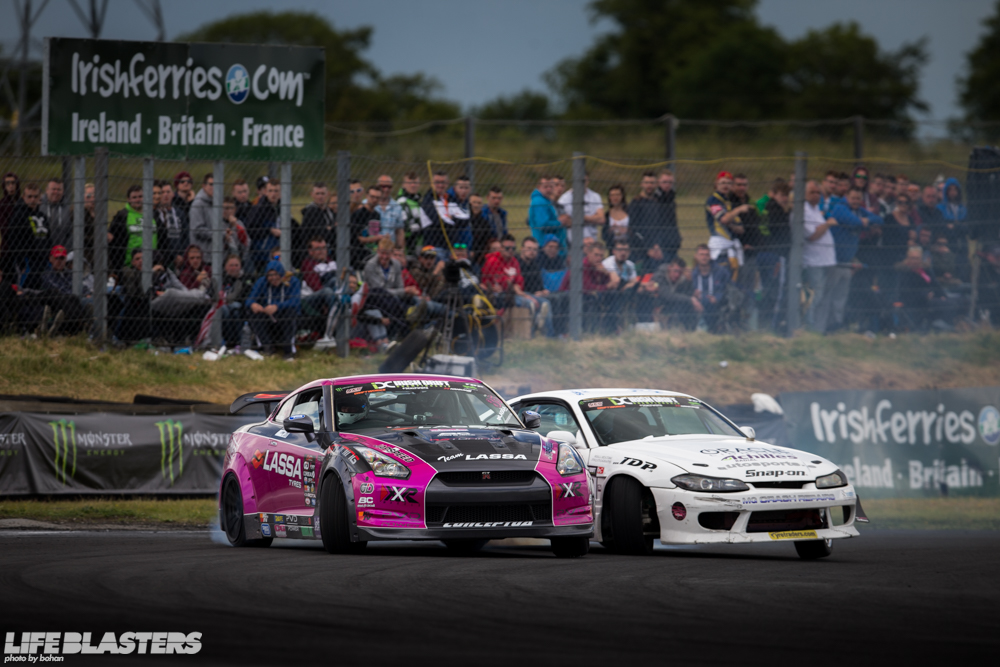 Dean Kearney stayed in the game after defeating Simon Perry and his very high-profile GT-R.

Tomás Kiely practices the art of drawing opponents into the wall.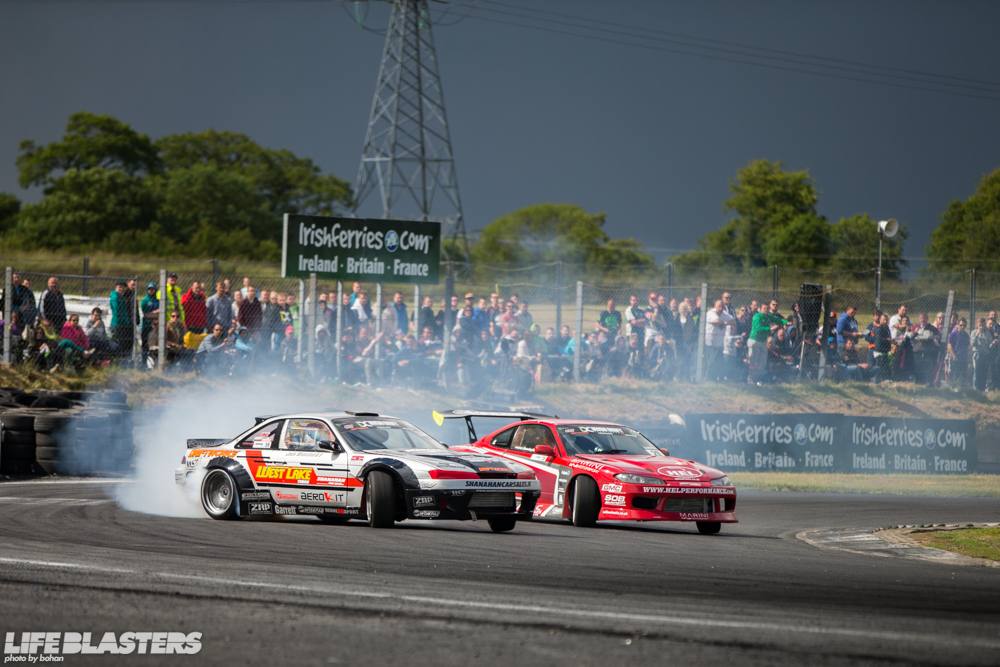 By the time the Top 16 started, it was sunny and dry at Mondello.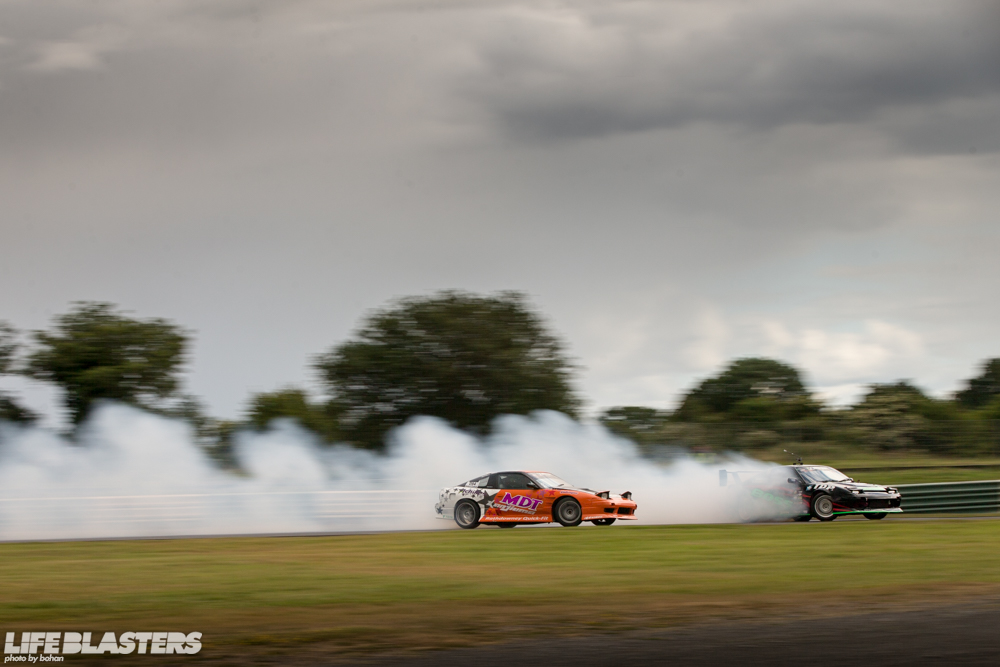 Daigo Saito's rented car wasn't a smoke machine like some other cars, but his skill behind the wheel was apparent.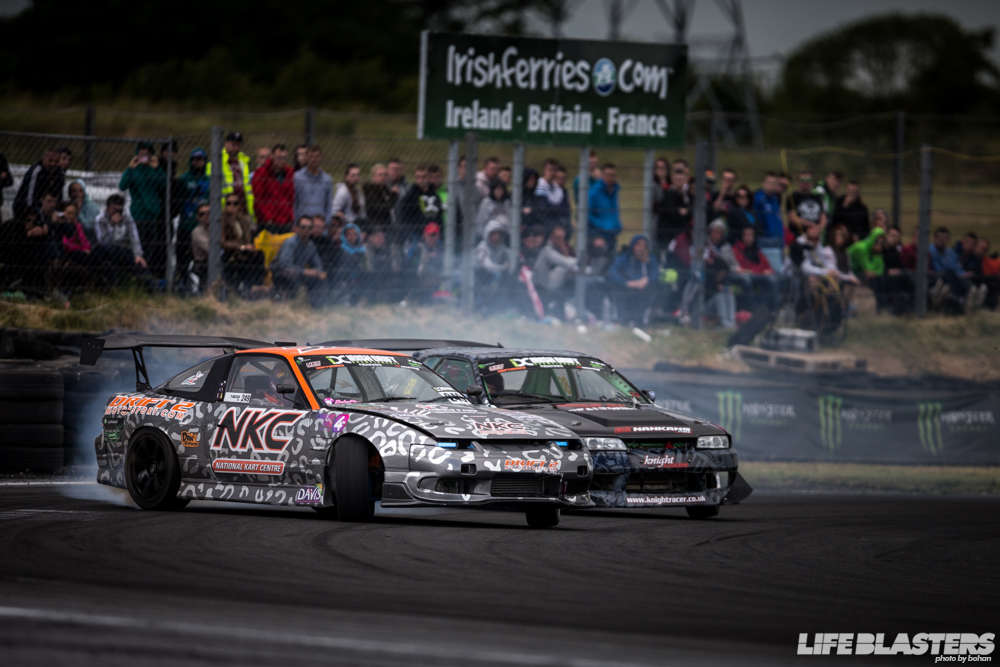 Peter Nielsen took Egan to a One More Time but couldn't keep it together for the second time.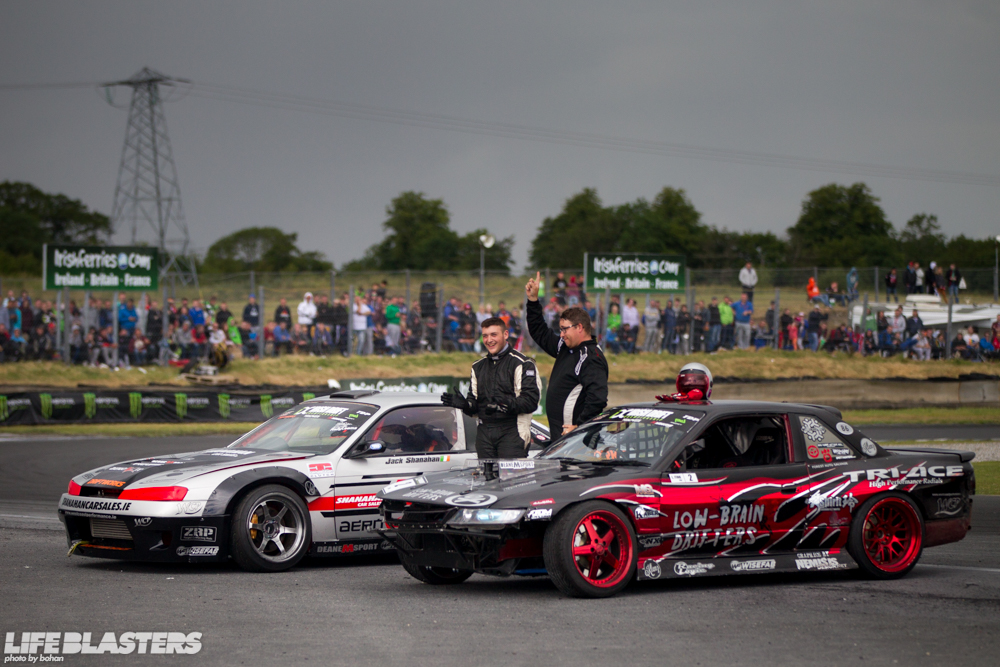 The sky was getting dark again as we moved into the Top 8, and we had the most-hyped battle of the weekend: Shanahan vs Fink. I thought Shanahan had won it, but the judges voted One More Time.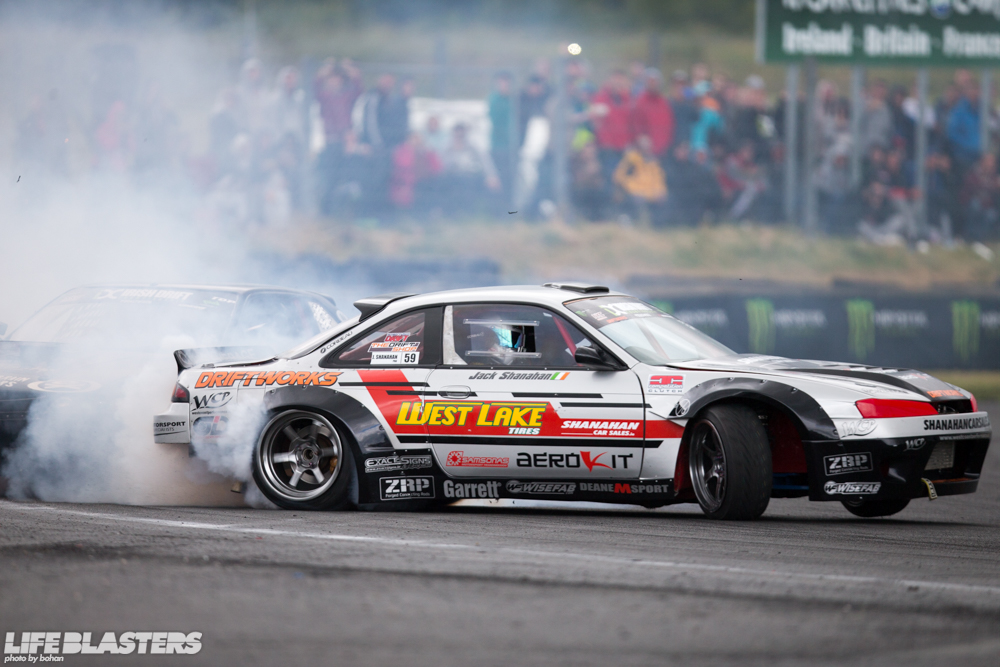 Fink knew he had to be super aggressive to have a chance against the faster Shanahan, but Shanahan was a master of leading opponents into he wall.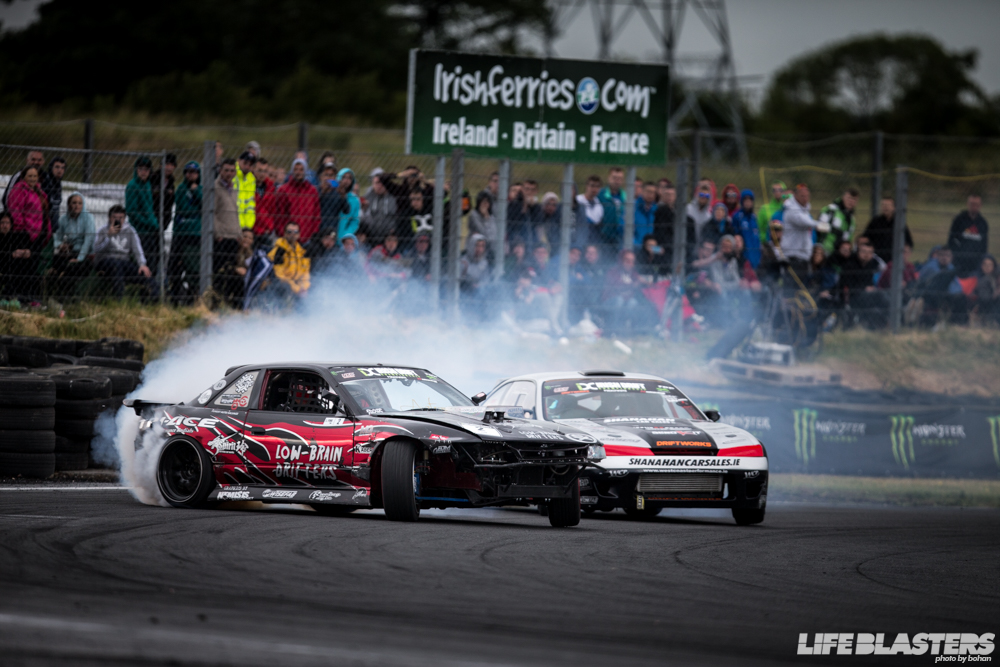 Everyone thought Fink was done for, but he called 5 minutes and went back paddock to fix some things and came back to the line with time to spare. He had a good second run but it wasn't enough to overcome his crash, and Shanahan moved on.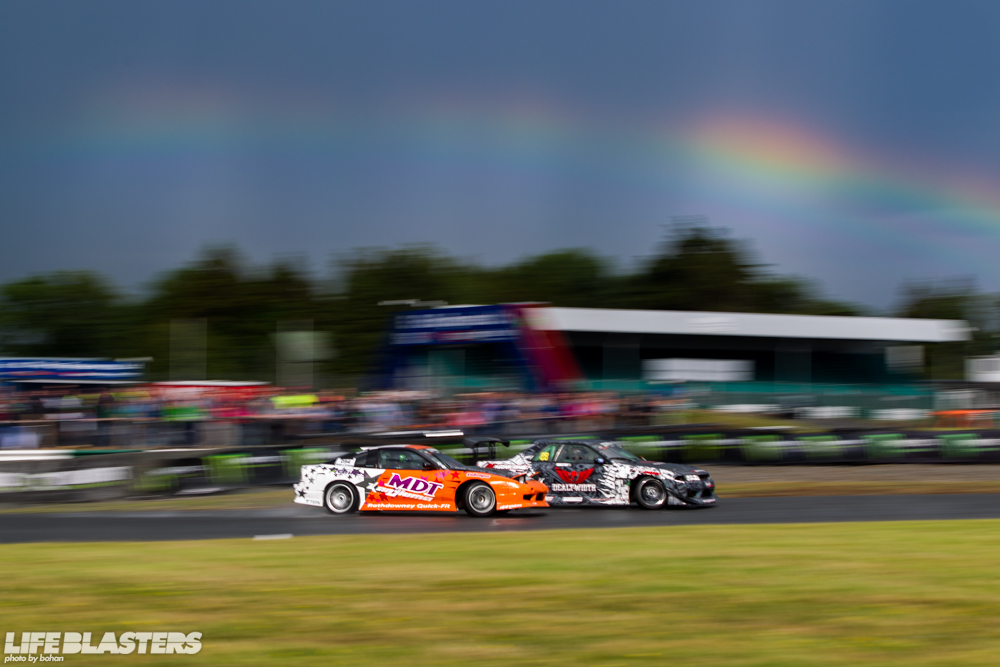 Saito put an end to Egan's weekend, with a rainbow as a backdrop too!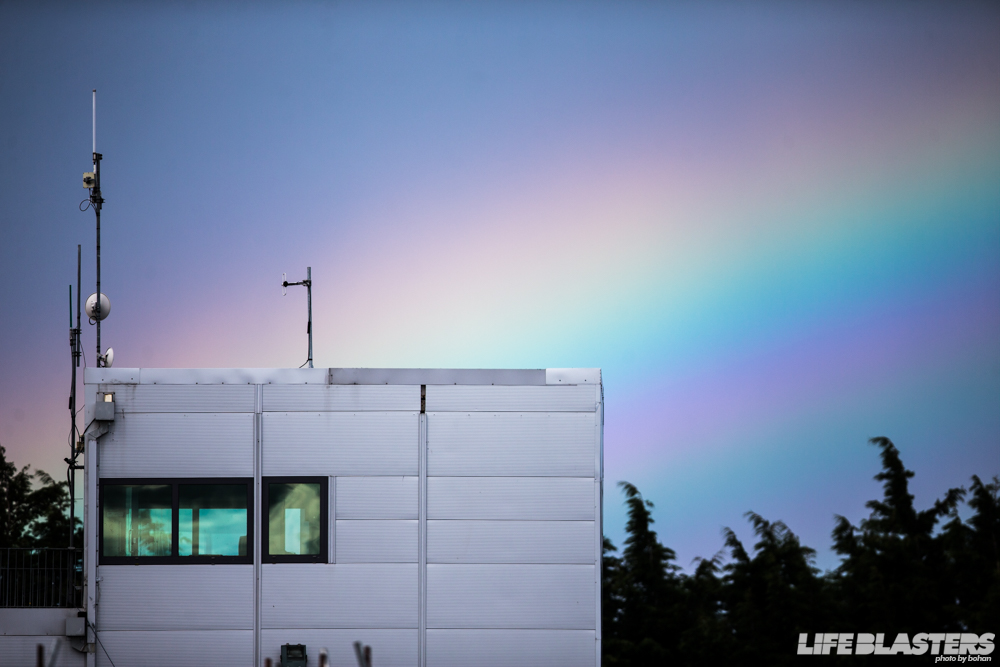 Would you just look at it?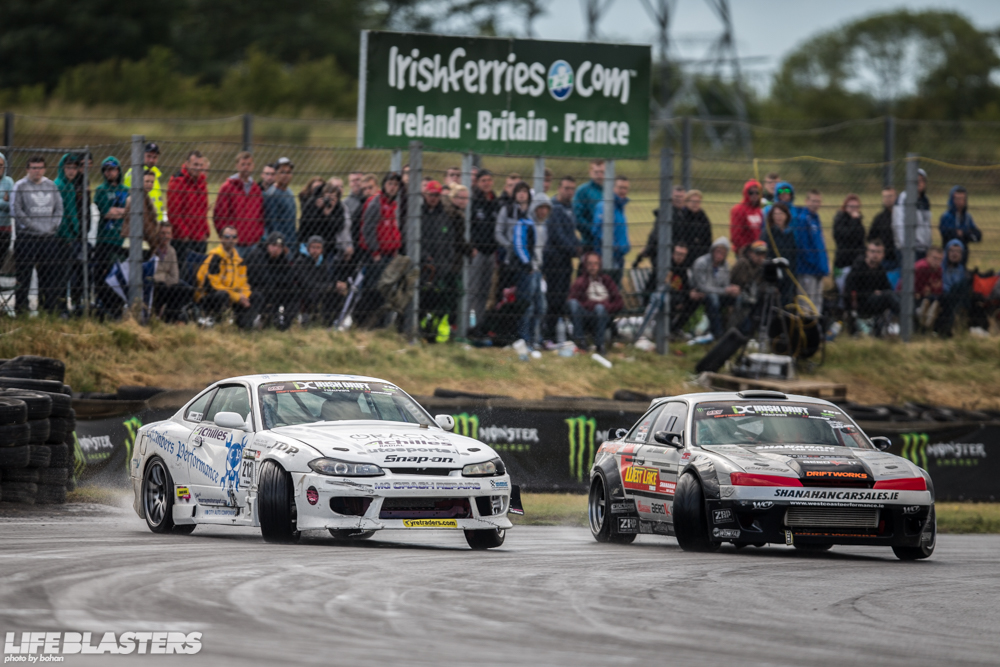 Kearney made it all the way to the Final Four, where he was defeated by Shanahan. Either way, an Irishman was going to the finals.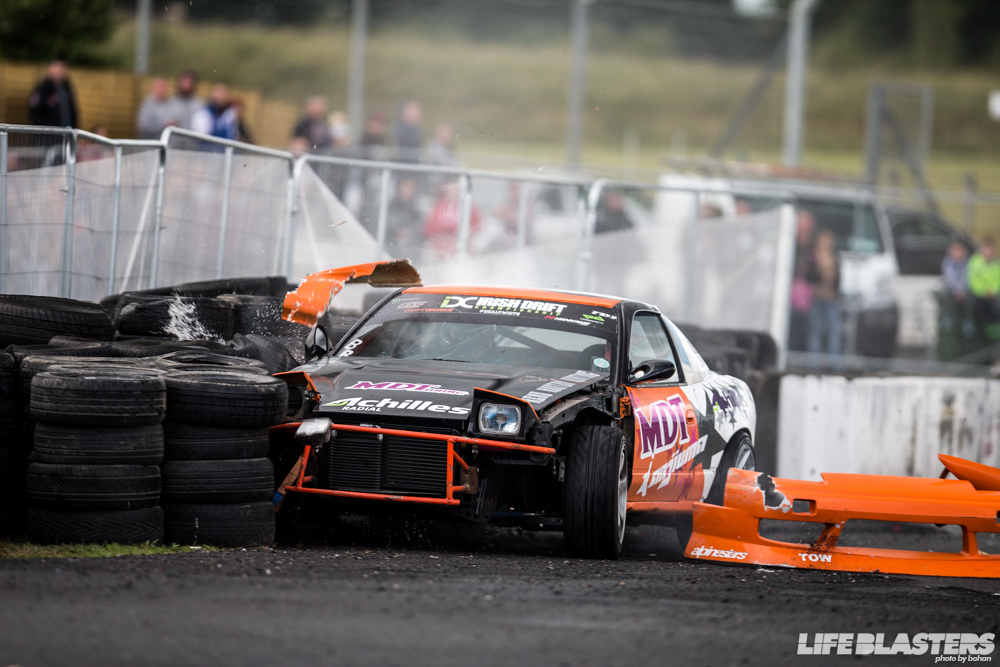 Kiely was up to his old tricks, leading Saito hard into the wall, forcing him to retire. By making it to the Final against Shanahan, Kiely had ensured that the Irish stayed undefeated at home 11 years and counting. It's risky business inviting all those foreign drivers to the Global Warfare round, but the reward is that much sweeter.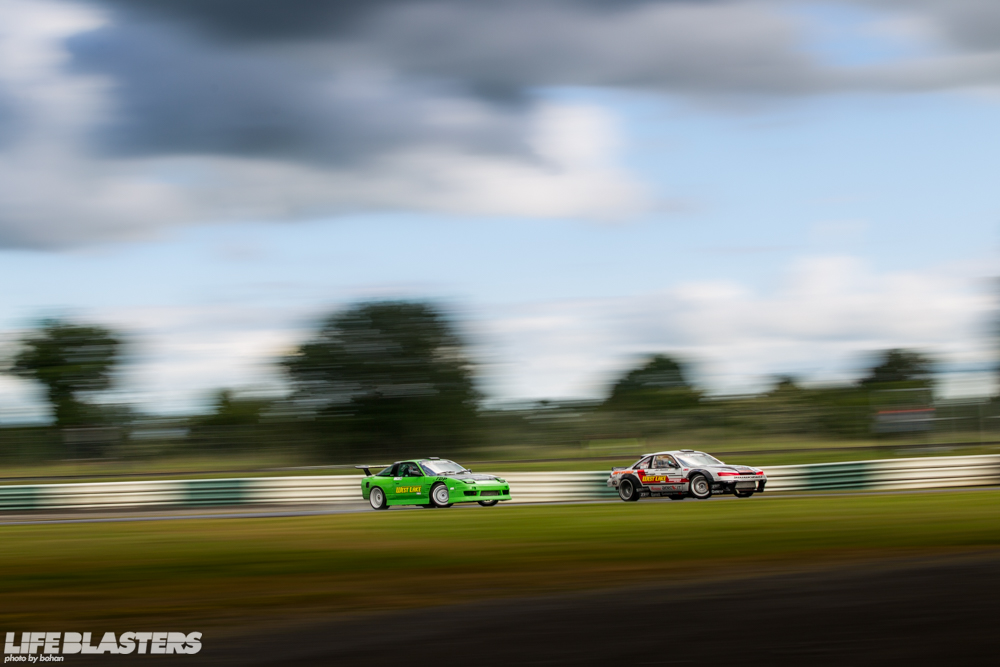 And just like that, it was two 15-year-olds going head to head for the win.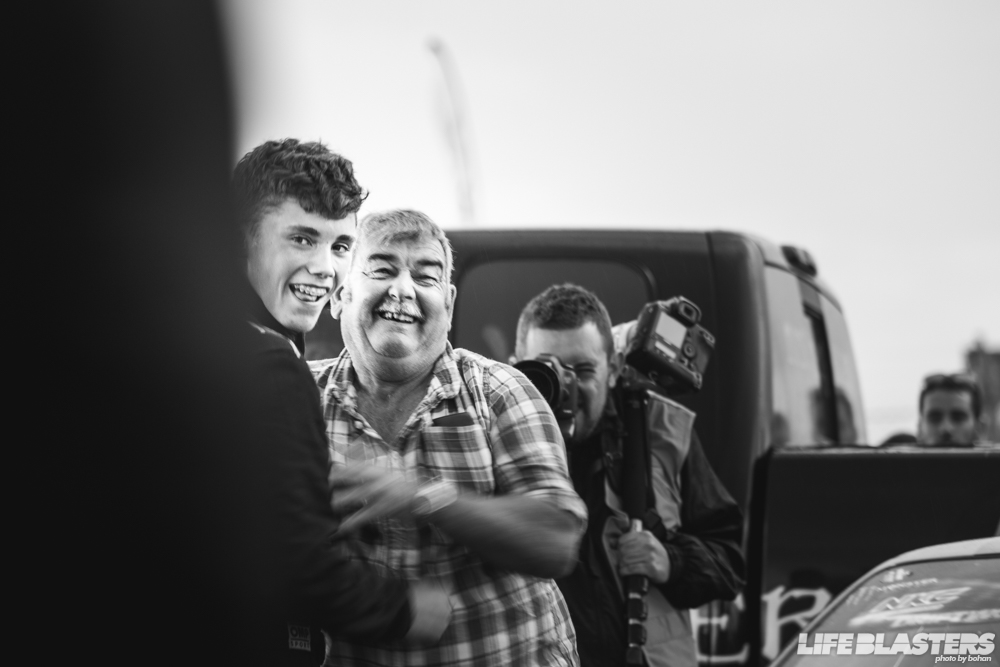 Shanahan had lost, and that meant Tomás Kiely had won it all.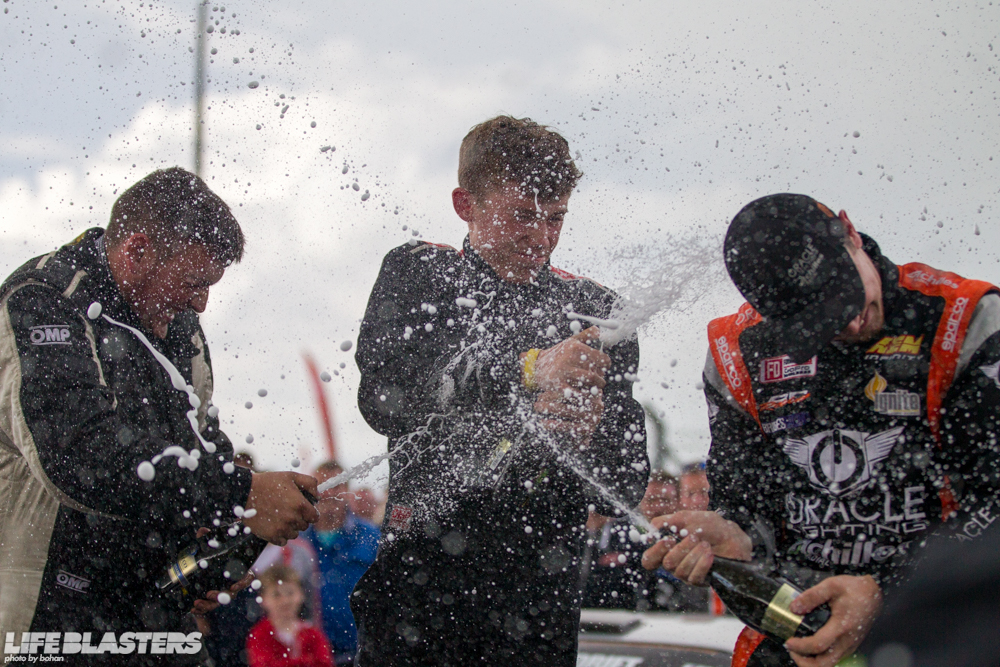 Not a bad result for a couple of guys who still have a few years to go before they could even drink the champagne they were spraying!
.:Bohan
Email: bohan@lifebalsters.com
Instagram: @andrew_bohan, @lifeblasters