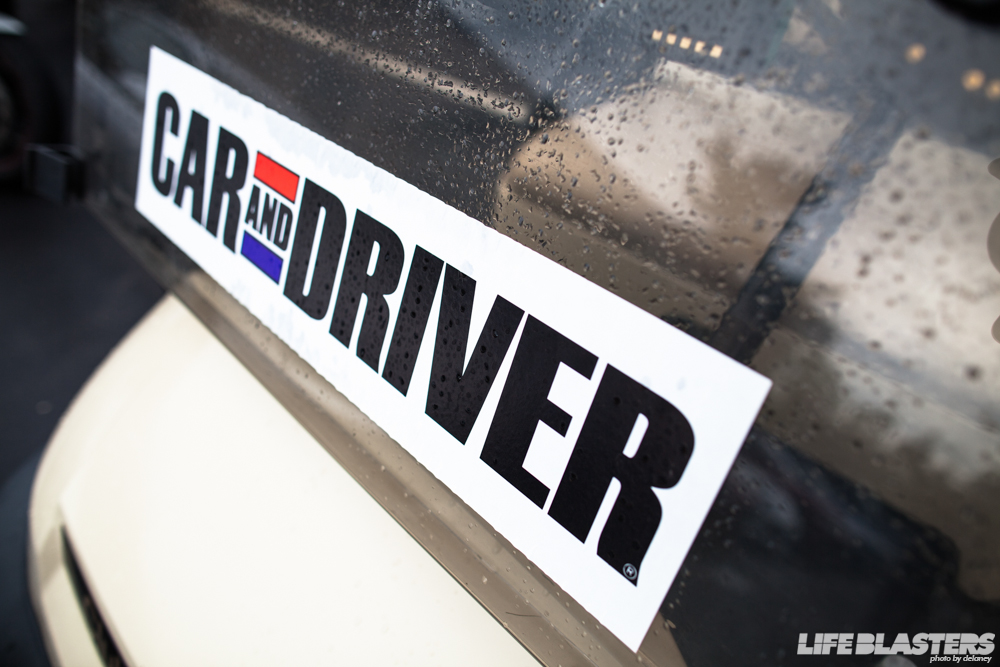 I live about half an hour away from Ann Arbor, Michigan. Ann Arbor is an interesting city with the University of Michigan right in the center. It's a high-tech city that is filled with businesses and shops that cater to the high-tech community and university students. Its also home to a few well known car magazines, Road & Track, Automobile, and of course Car and Driver.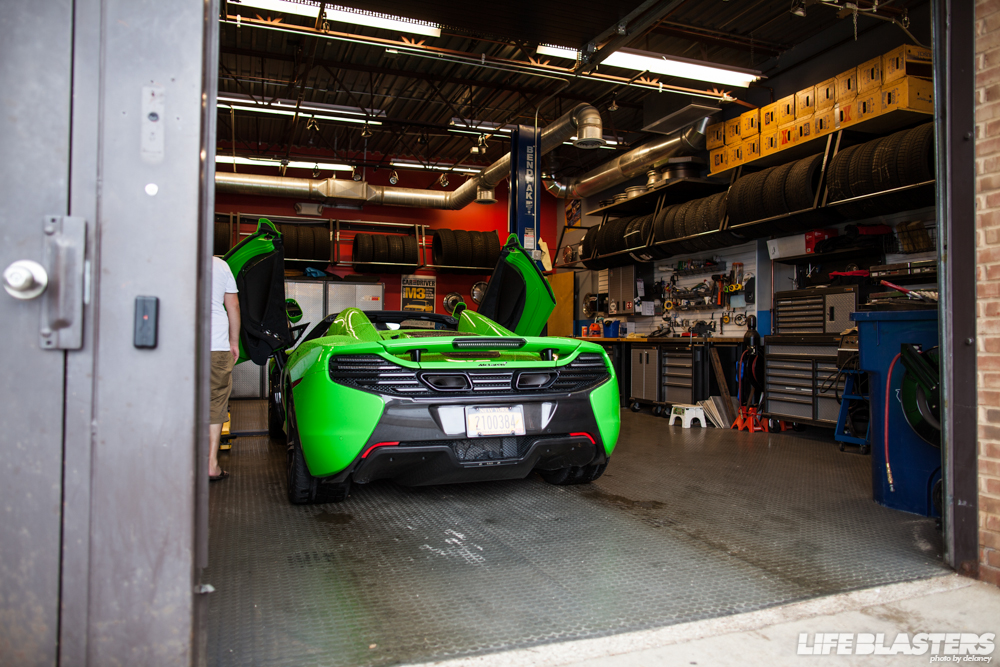 I saw on Facebook an ad for Car and Driver's summer Cars and Coffee event. I can never pass up a good car show, and one hosted by Car and Driver I couldn't miss.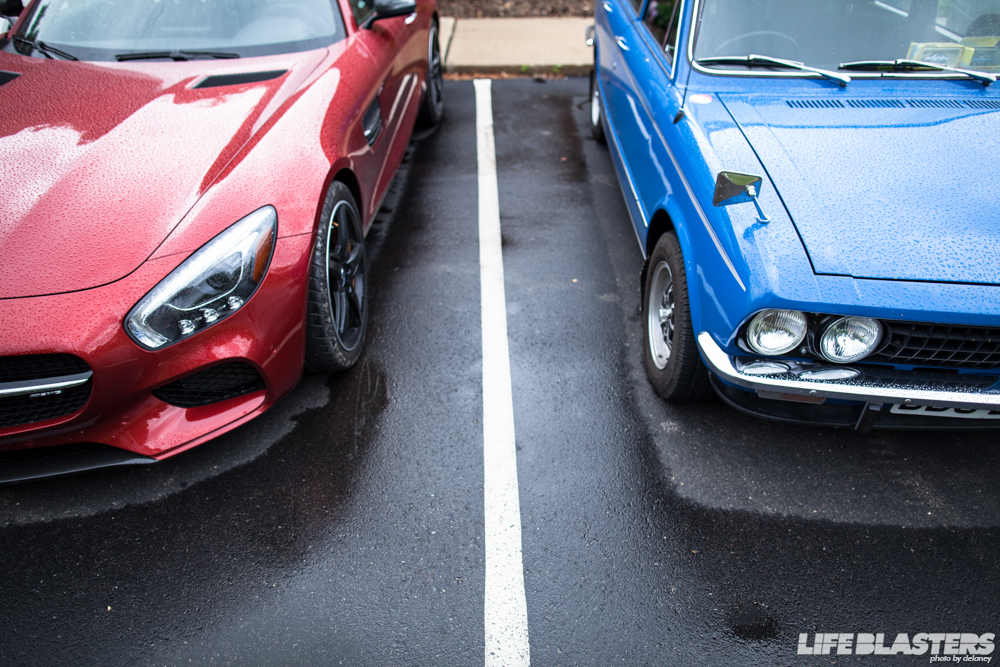 In typical Michigan summer style, I woke up to rain and an overcast sky. Their Facebook event page had over 1,000 people saying they were going to attend, so a little morning rain was nothing.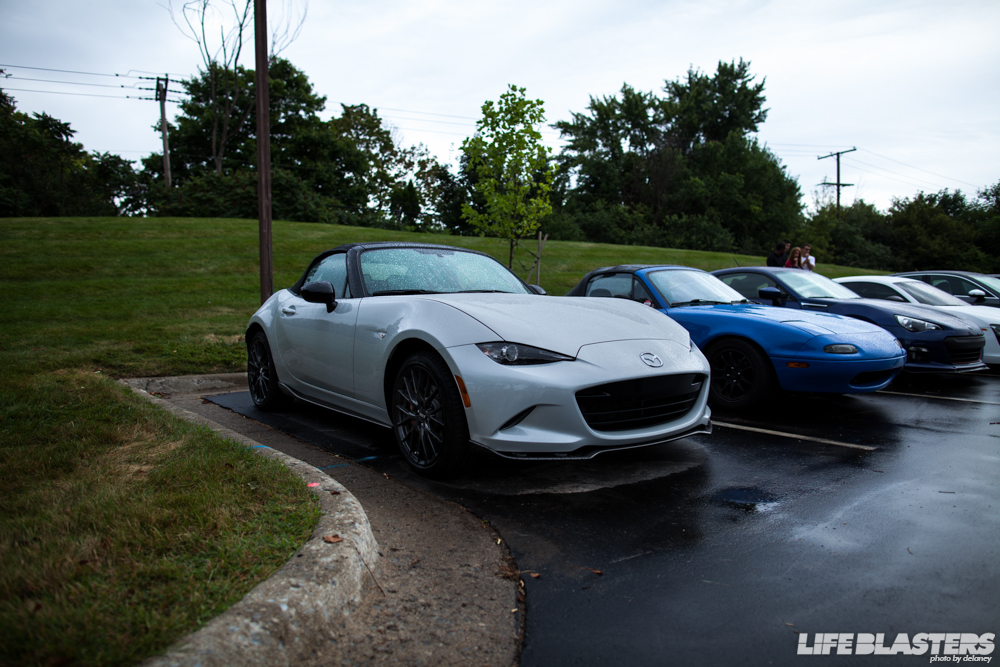 Since it was Car and Driver we were treated to a few new cars. This was my first new Miata in the real world, and I have to admit I really like it. This car is actually the fully accessorized Miata with a front lip, side skirt, BBS wheels and the awesome ceramic metallic paint.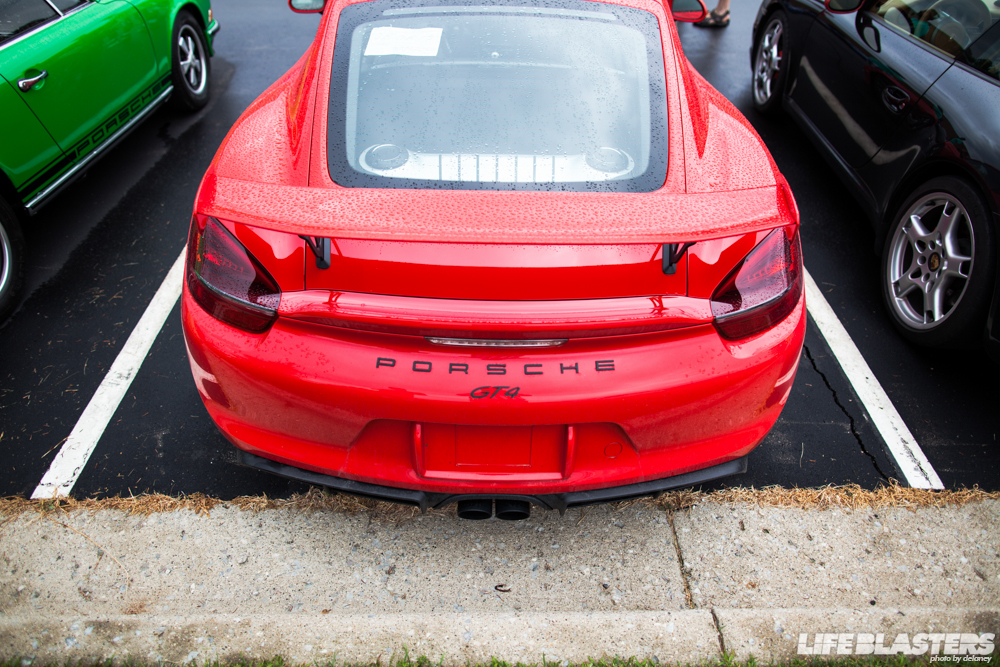 This Cayman GT4 has been out and about for awhile making its rounds at various car shows.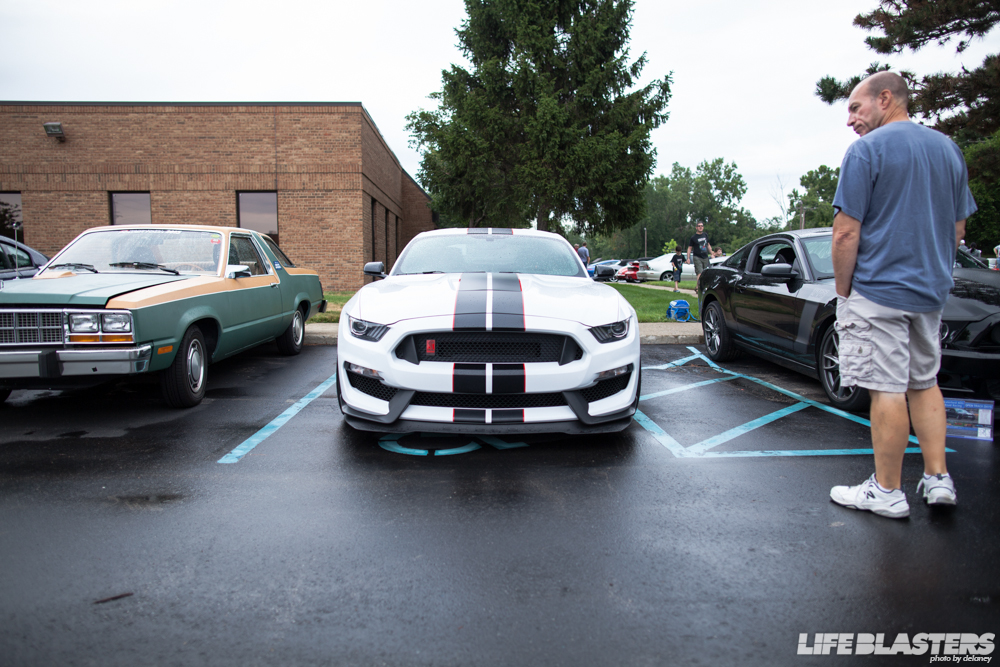 Ford has been showing off the new GT350 everywhere. They're all over Michigan out testing while hitting car shows at the same  time.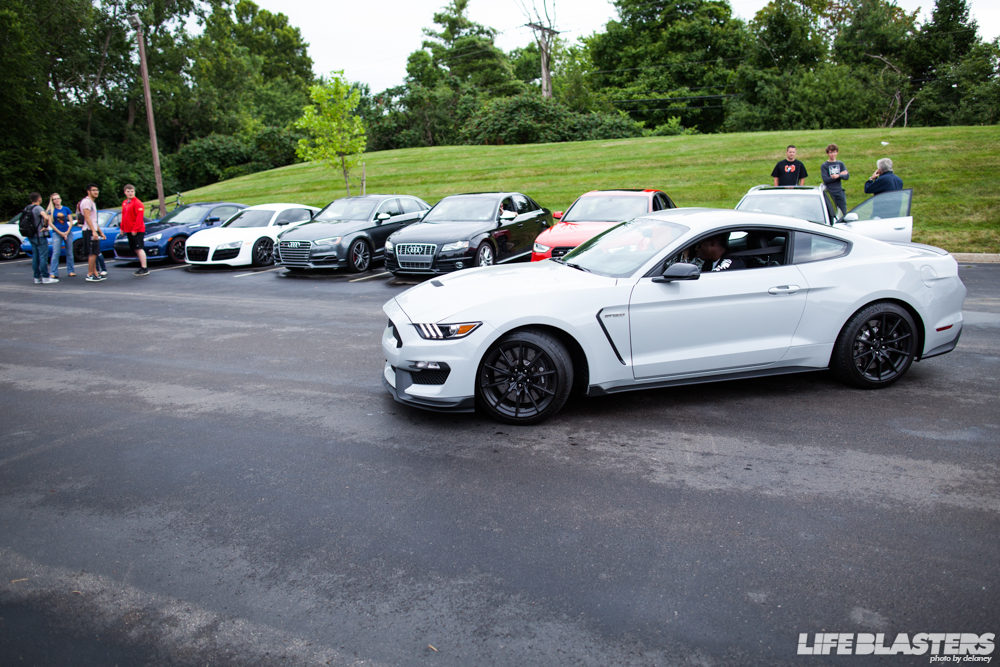 We didn't have one, but two GT350s come out to Car and Driver headquarters on Saturday morning. Both cars showed off their flat plane crank exhaust note. Because how could they not?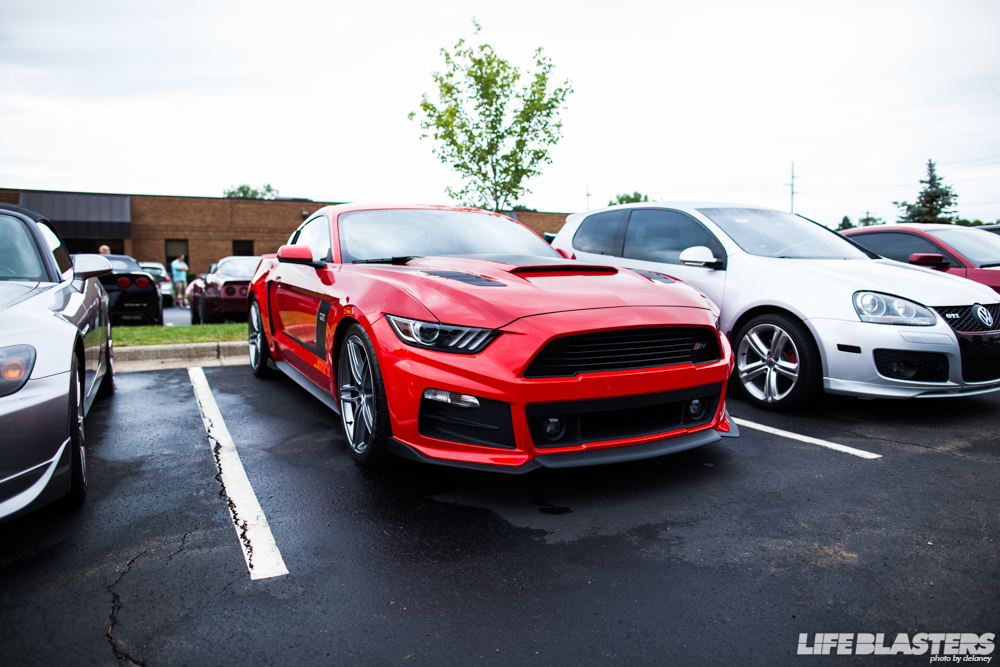 Roush also brought out their Stage 3 Mustang to the show. The new Mustang is becoming the domestic market version of the FR-S.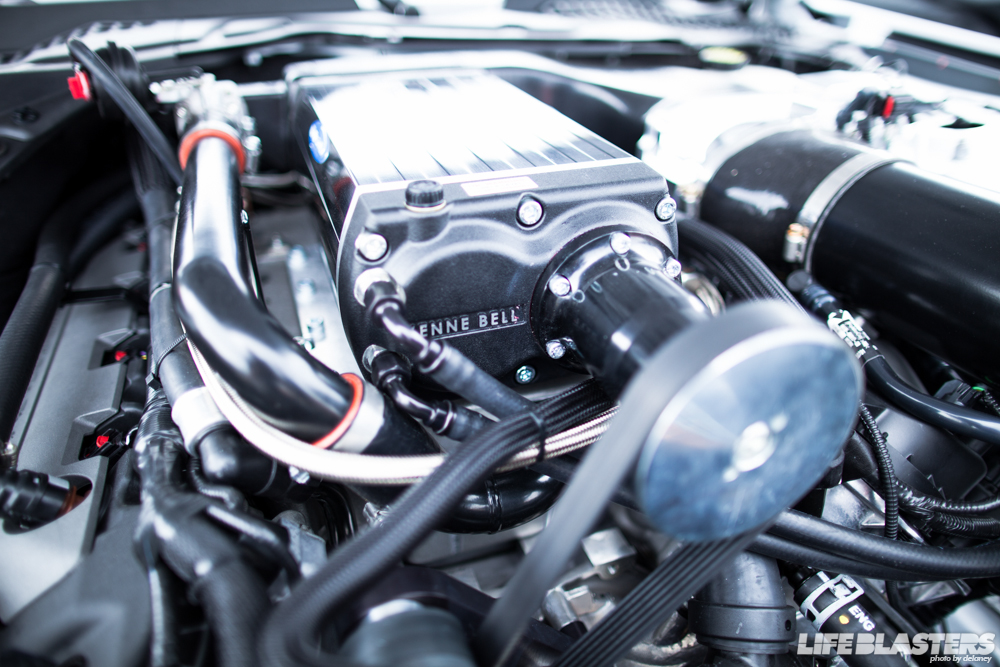 A local shop had their Kenne Bell supercharged Mustang out too.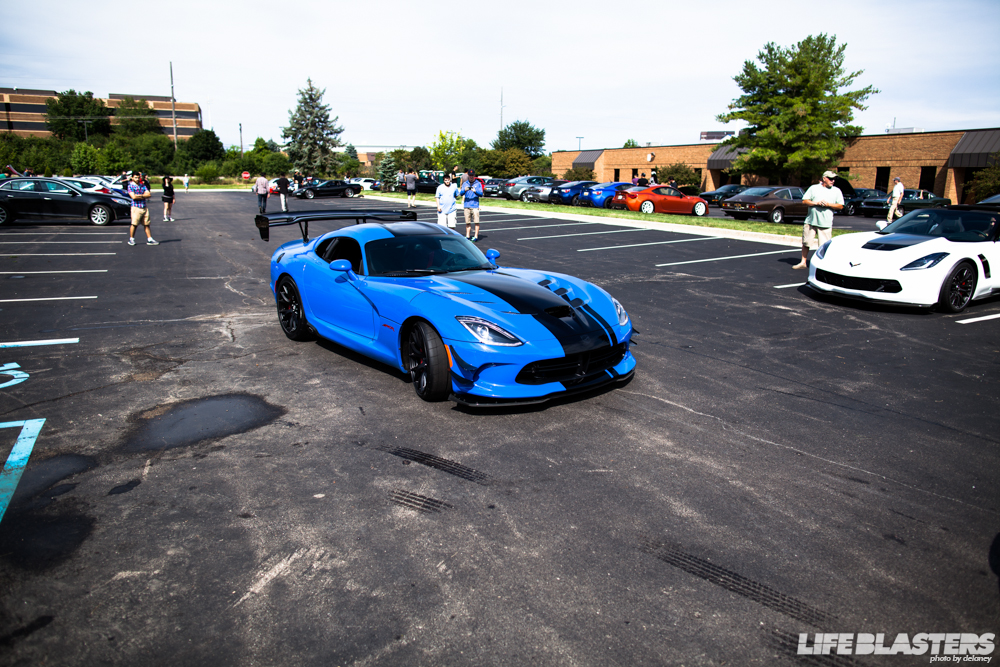 While Ford had their GT350s out, Dodge was well represented with their 8.4 liter ACR Viper.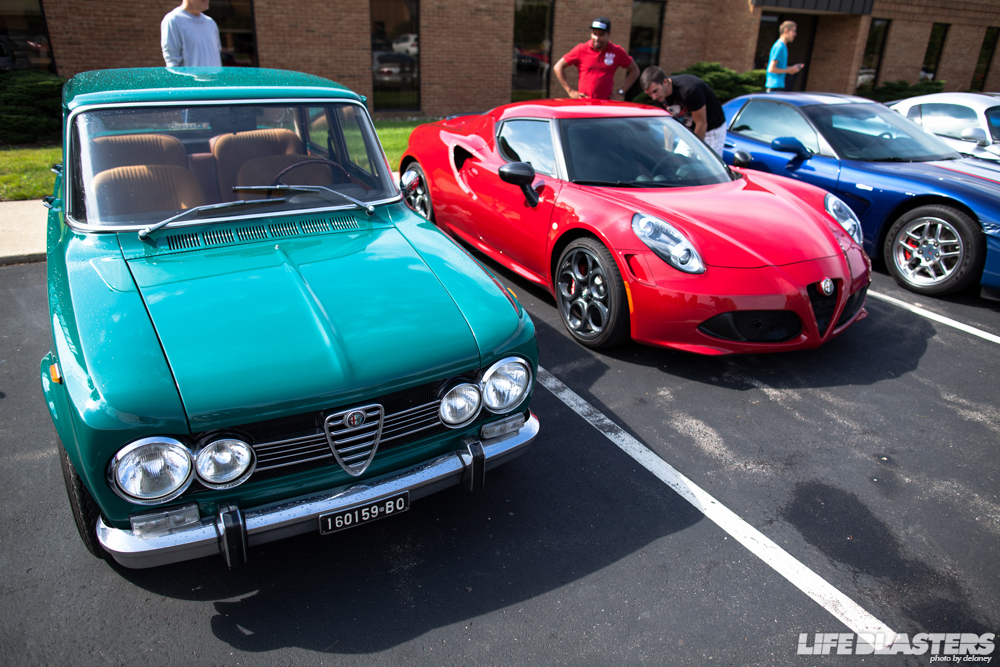 And plenty of Alfa Romeo 4Cs found their way too. It's funny to see how the went from boxy and straight to curvy and flowing. And it's hard to believe the 4C is actually smaller than the Guilia.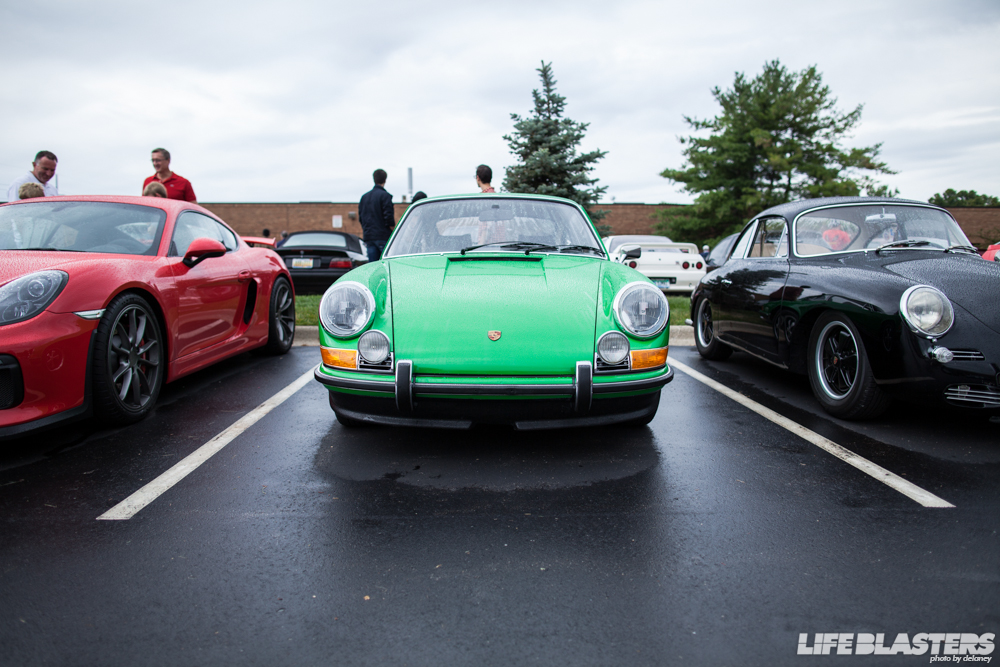 While the new a cutting edge cars are cool, it's pretty much impossible to beat the classics. I mean, that's the real reason we all go to car shows anyway, right?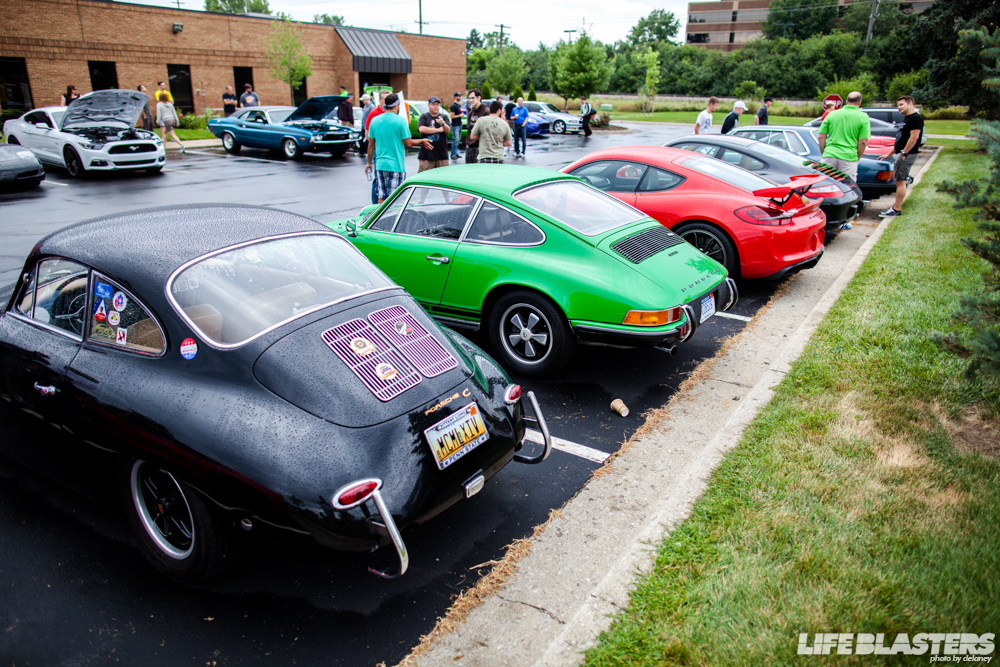 You can't expect to have a car show of this level without a few Porsches getting in on the action.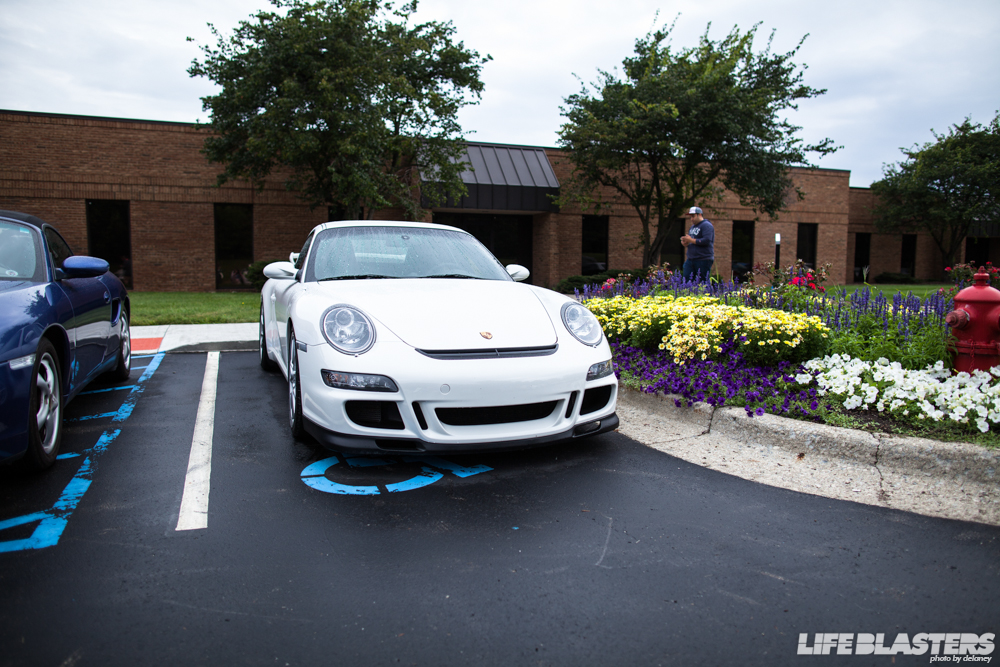 Car and Driver is located in the back of a small industrial park, with the show covering about half of the parking spots.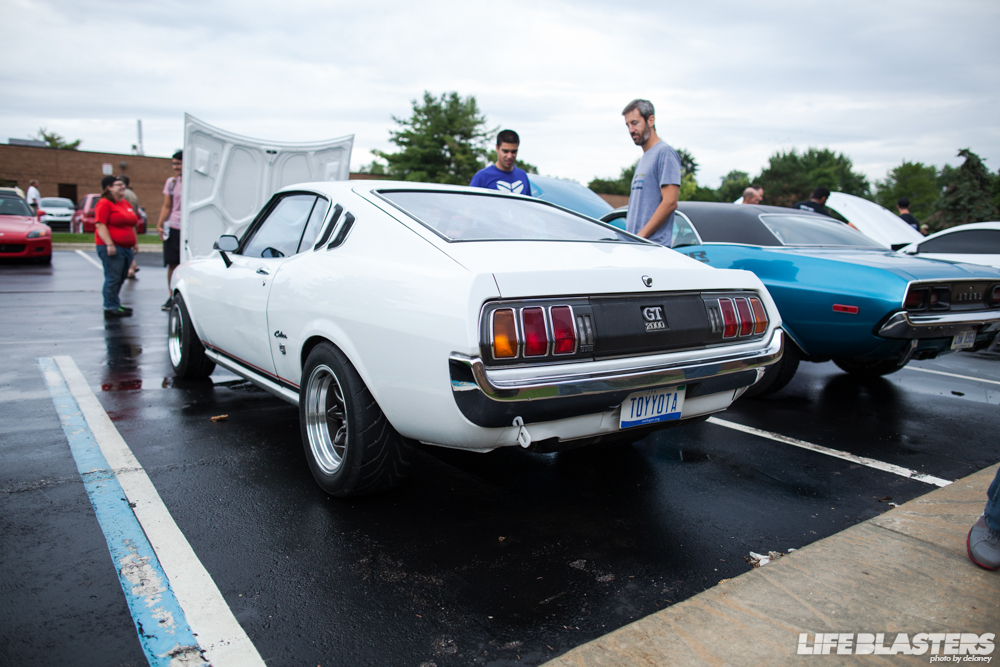 Over the morning about 200 cars rolled in and out of the parking lot, with most staying until the end of the event at 11. This Celica is one I've been seeing a lot of recently.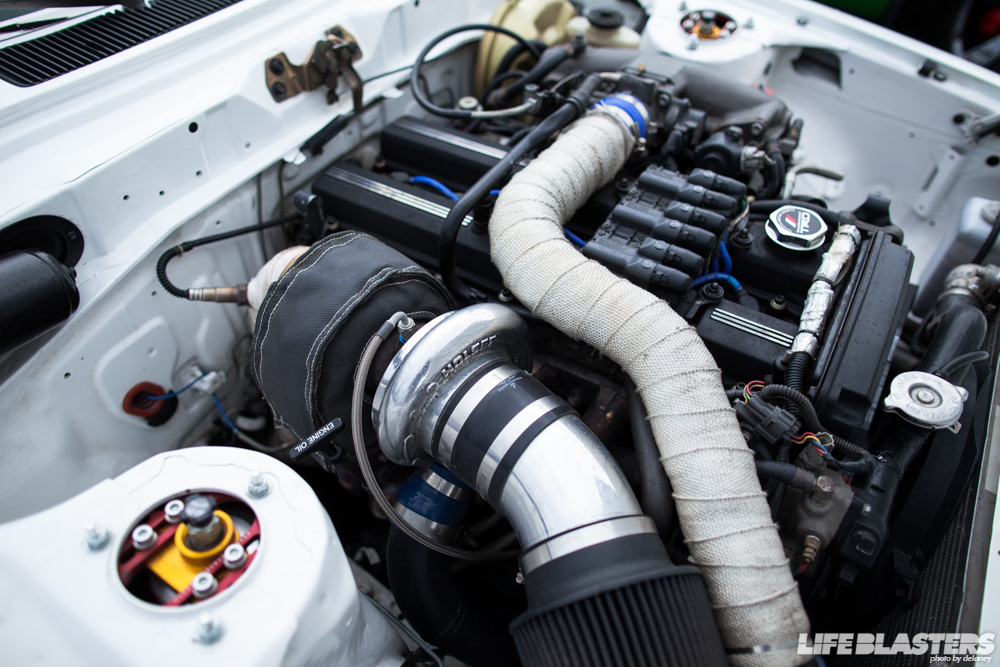 And hearing. This video was from a show a few months ago.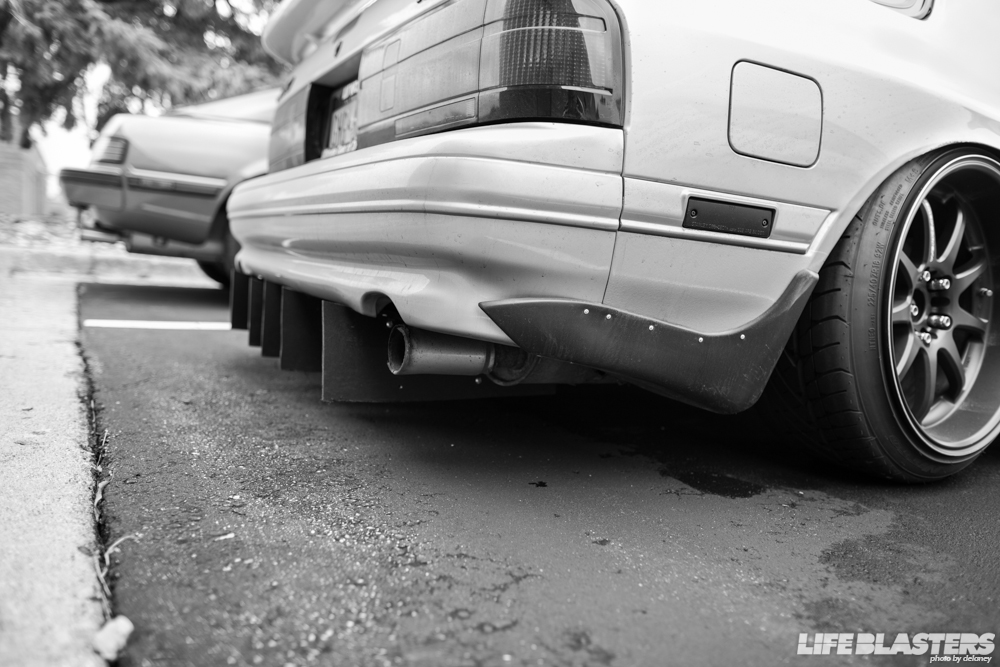 One thing I love about these kinds of shows is the diversity. Having 200 or so cars means there's a chance for a lot of repeats. But at Car and Driver there was just enough diversity to keep it interesting, but realistic. It wasn't filled with tons of million dollar cars and one off high end cars. It was real people bringing out their cars.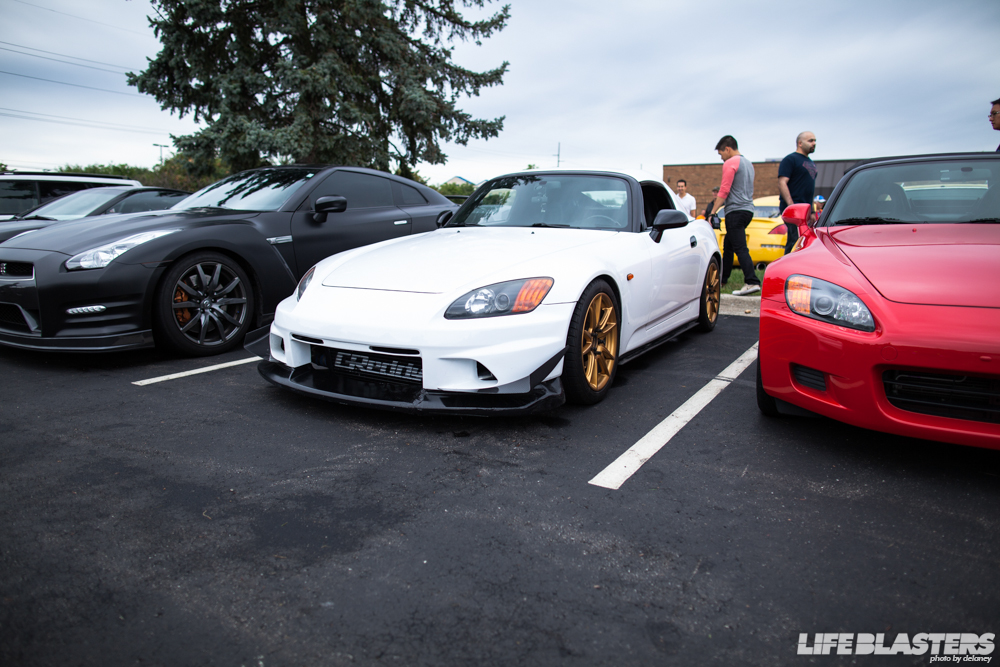 Don't get me wrong, I loved Cars and Coffee Irvine and Parking at Pasteiner's, but sometimes it's fun to see just a bit more of the real or every day world.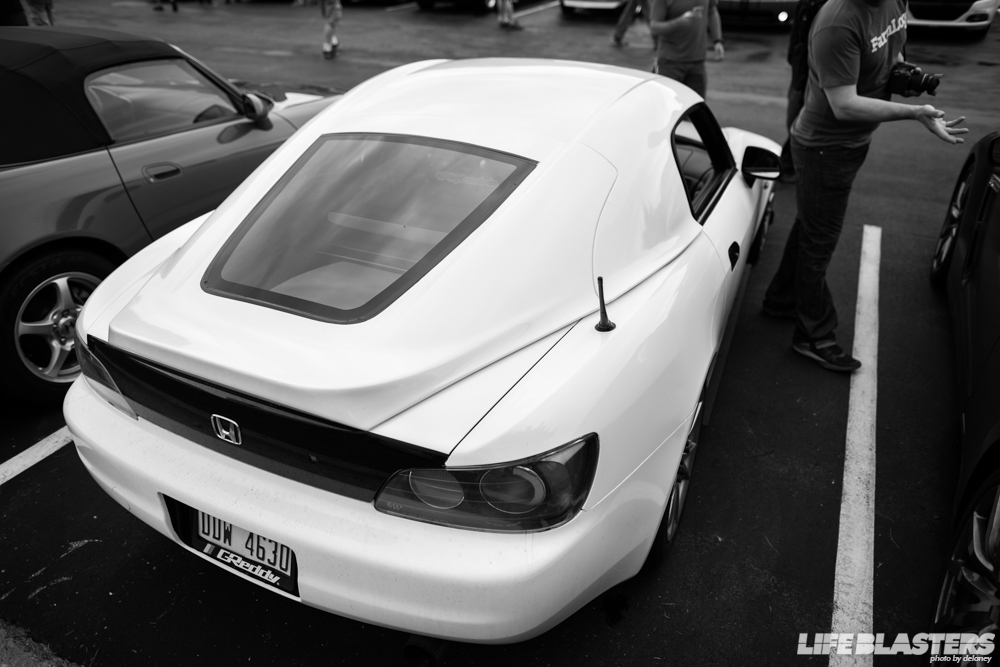 And there was this S2000 with the coupe conversion.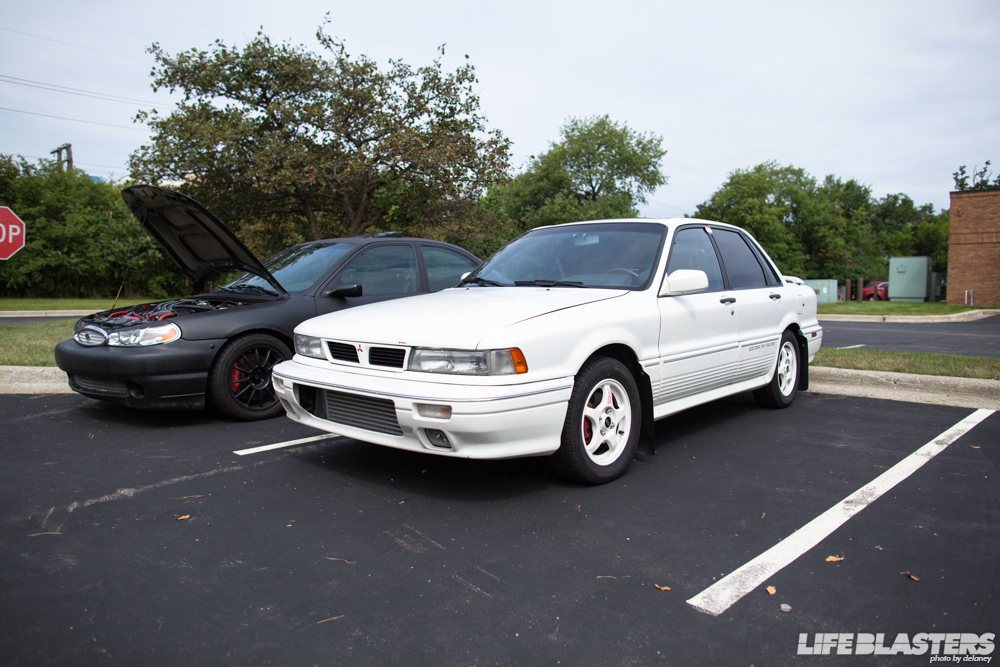 But what we lacked in high end Ferraris and Lamborghinis, we made for with some other unique cars.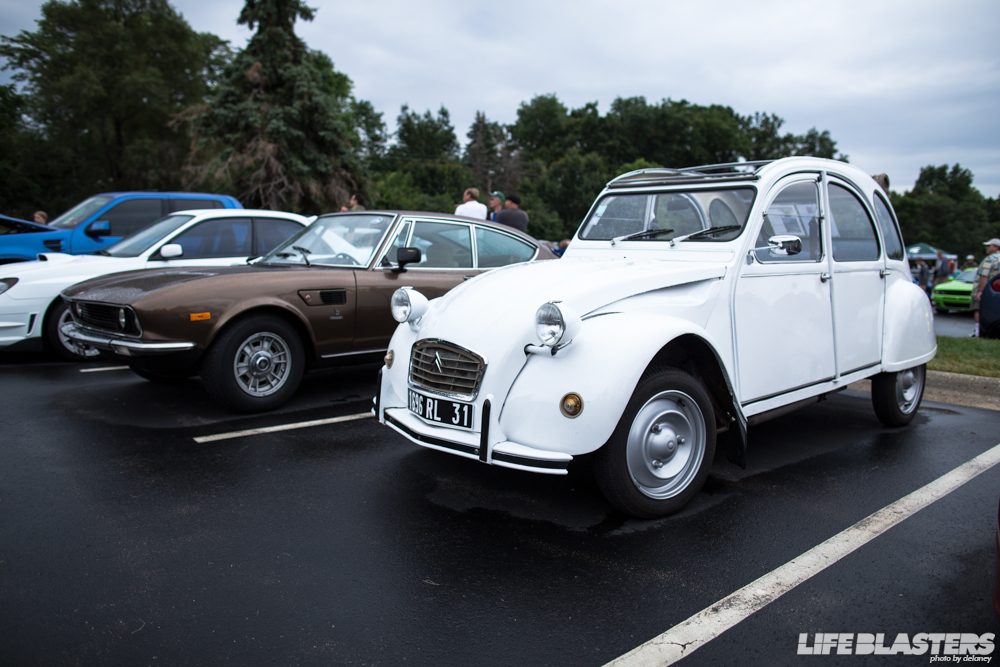 The Ann Arbor area has an oddly high number of French cars. Renault and Citroen are pretty well represented in the area. Right next to it is an other oddball, a Fiat Dino Coupe.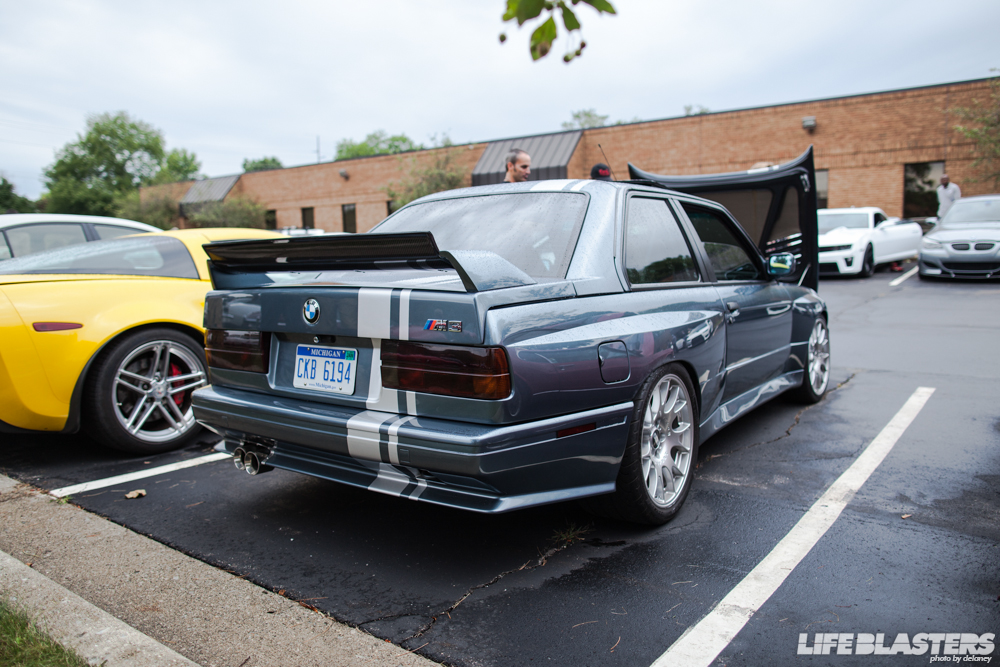 This is an E30 that might be more recognized around the country than other cars here. Built by Kevin Byrd from Two Guys Garage for the 2012 SEMA show. While the car is amazingly clean from the outside, it packs something that splits feelings about this car.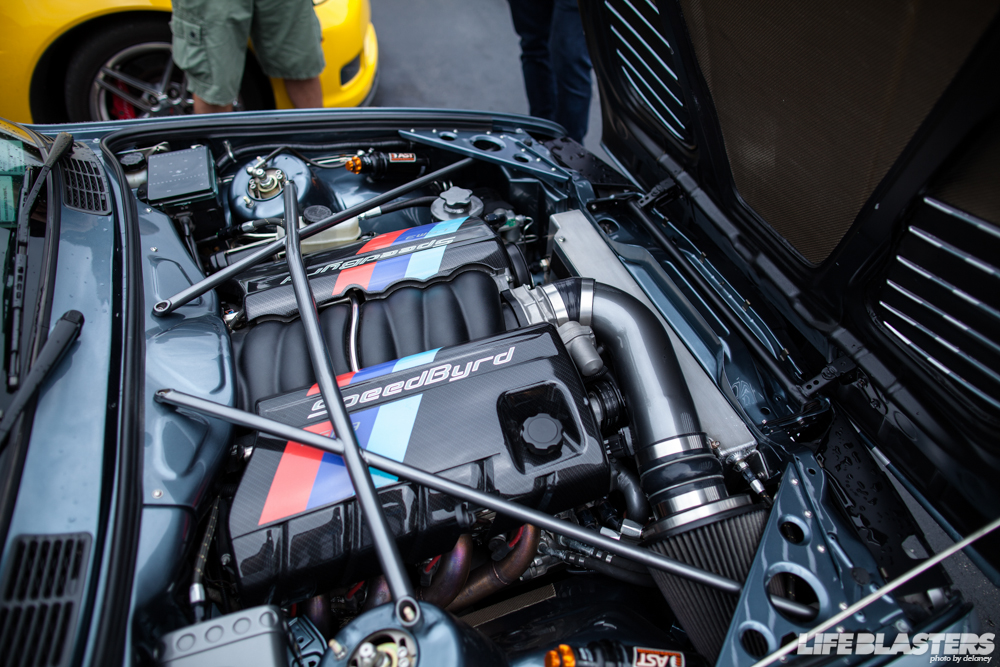 Its been swapped to an LS3 motor. Like the Celica earlier, this M3 has been making the rounds recently showing up at car shows all over the area. It's cool to see a SEMA car that gets out frequently.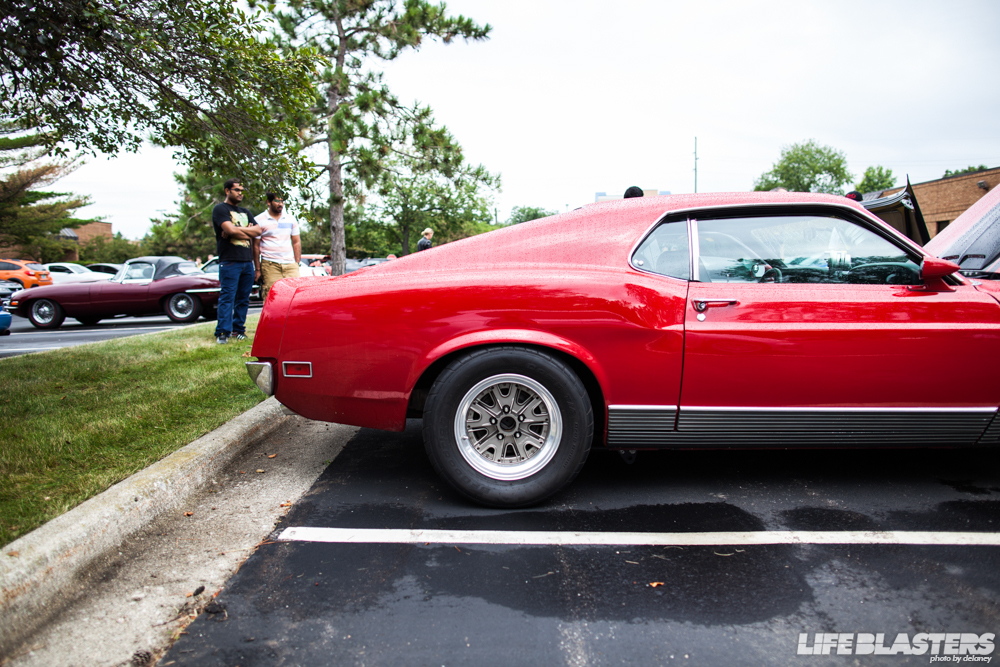 From a German car with an American heart, we go to an American car with British wheels. Terrible transition, yes, but man does this car pull off the Compomotive wheels well.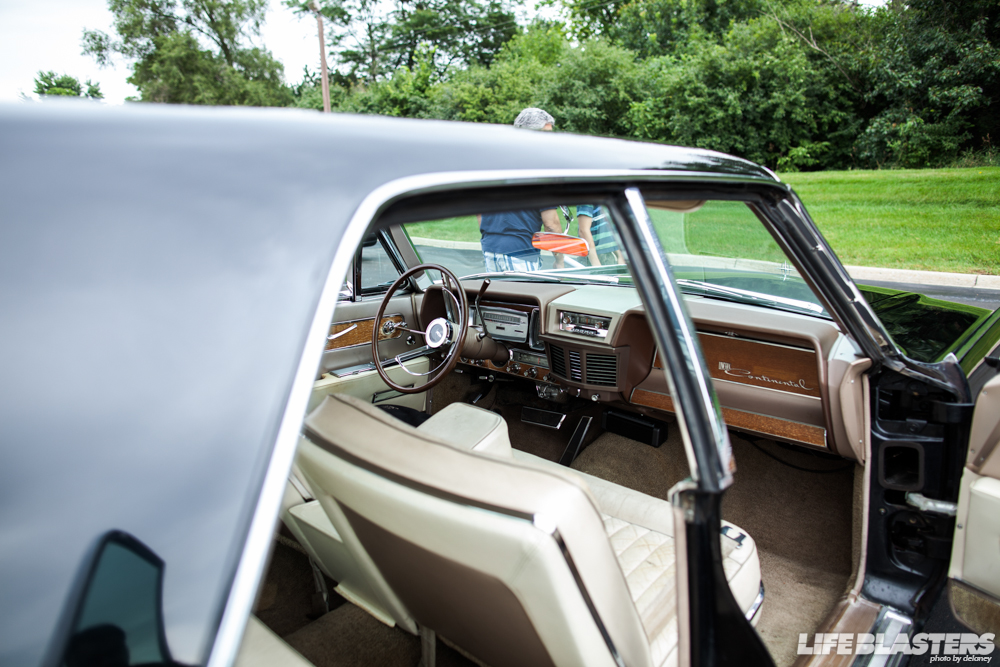 While American cars pretty much dominated the turnout over all, most were modern day Camaros, Mustangs and Dodge products. So the classic American cars were kind of a minority. This Continental had the suicide doors wide open showing off the classy wood grained interior.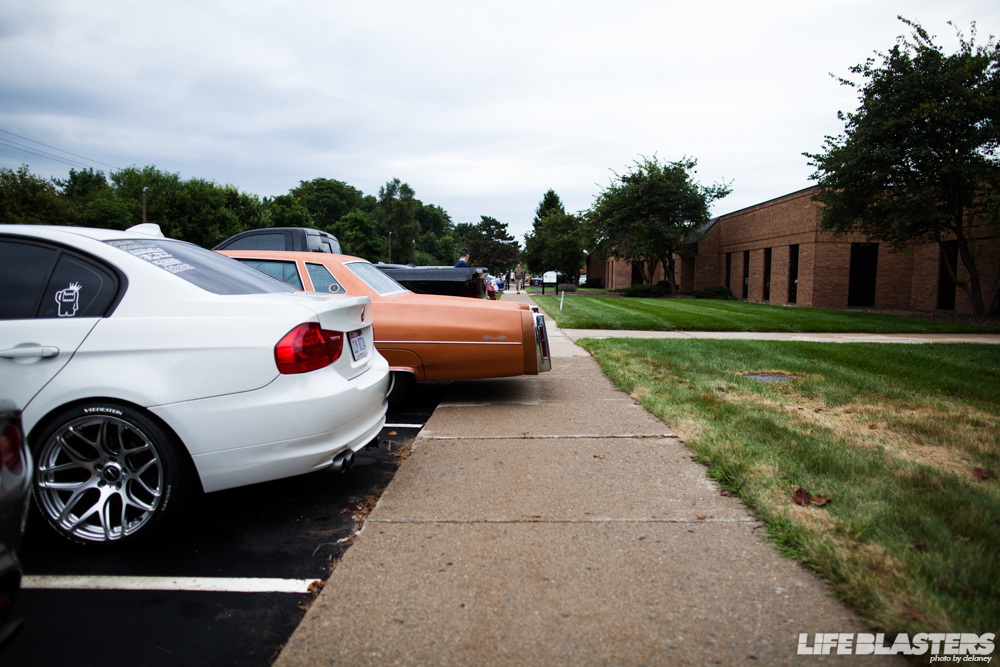 And someone even brought a boat!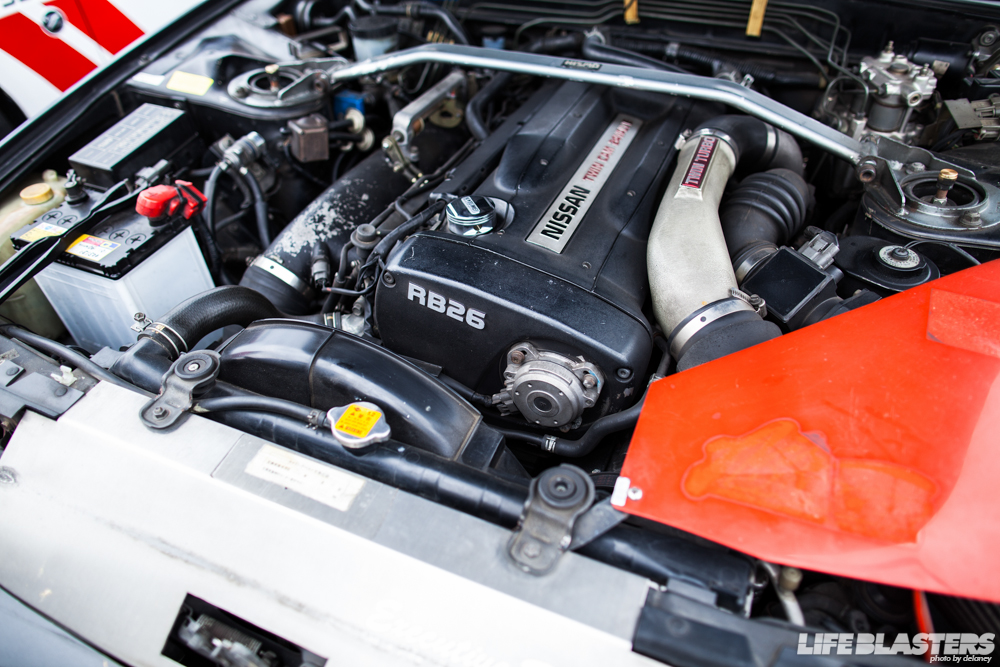 But there was one manufacturer that had a massive turnout, partially thanks to the 25 year rule of importing cars.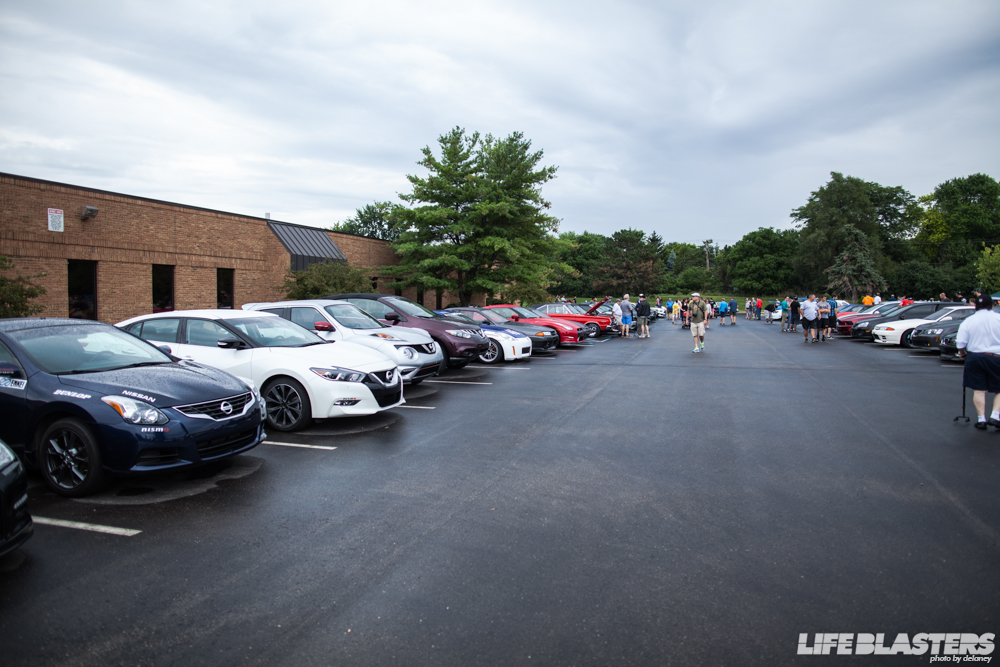 Nissan had control of a large portion of the parking lot with a wide span of cars. Three R32 GTRs, around eight R35s, a couple 280s and even a Murano convertible!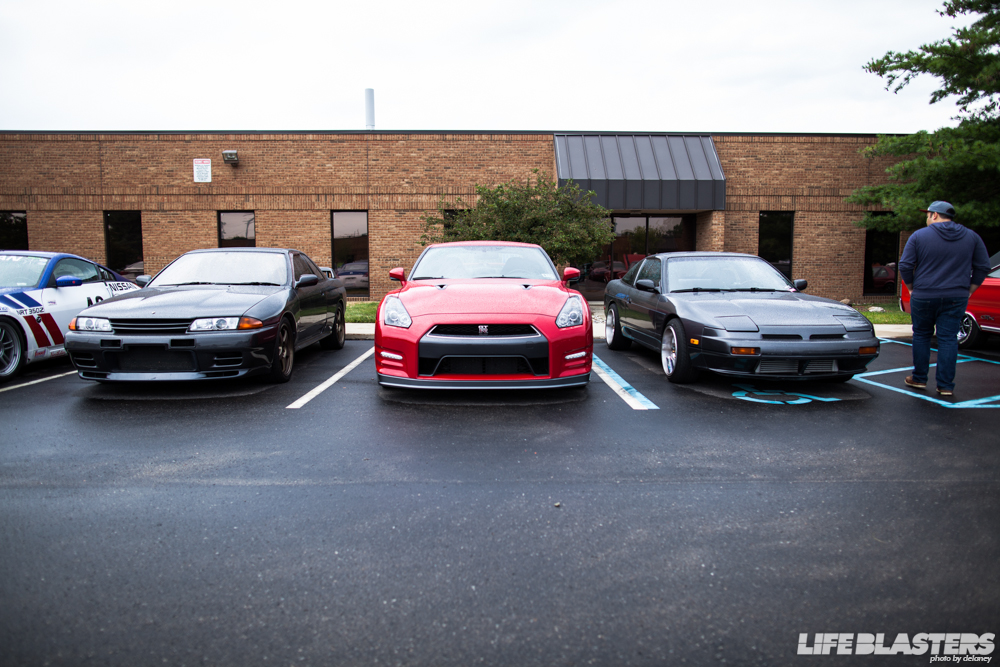 Three cars that have turned countless children into car obsessed adults.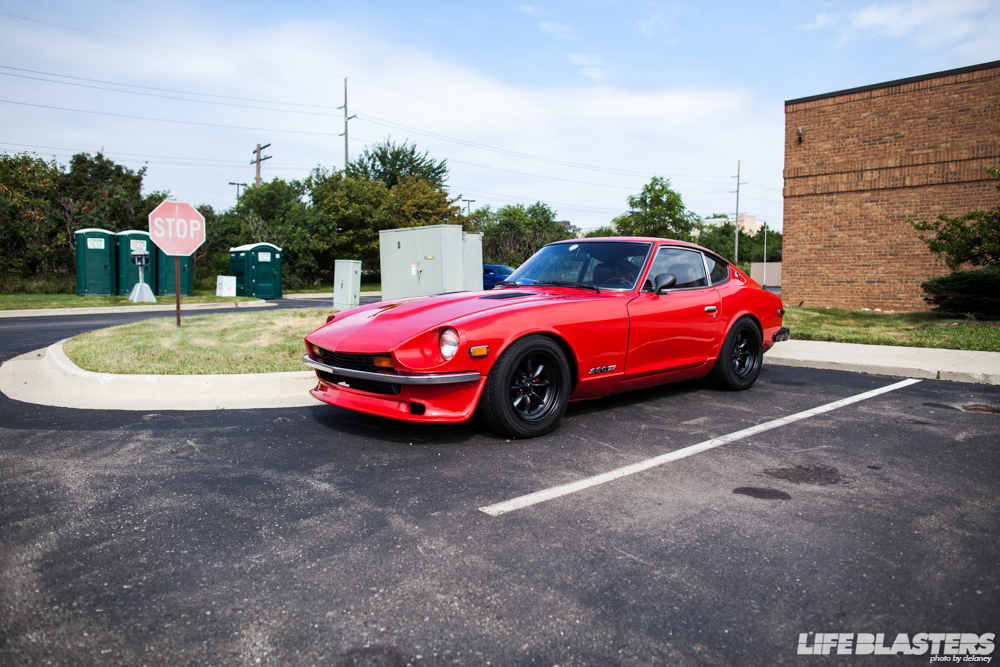 With the old timer watching over them all.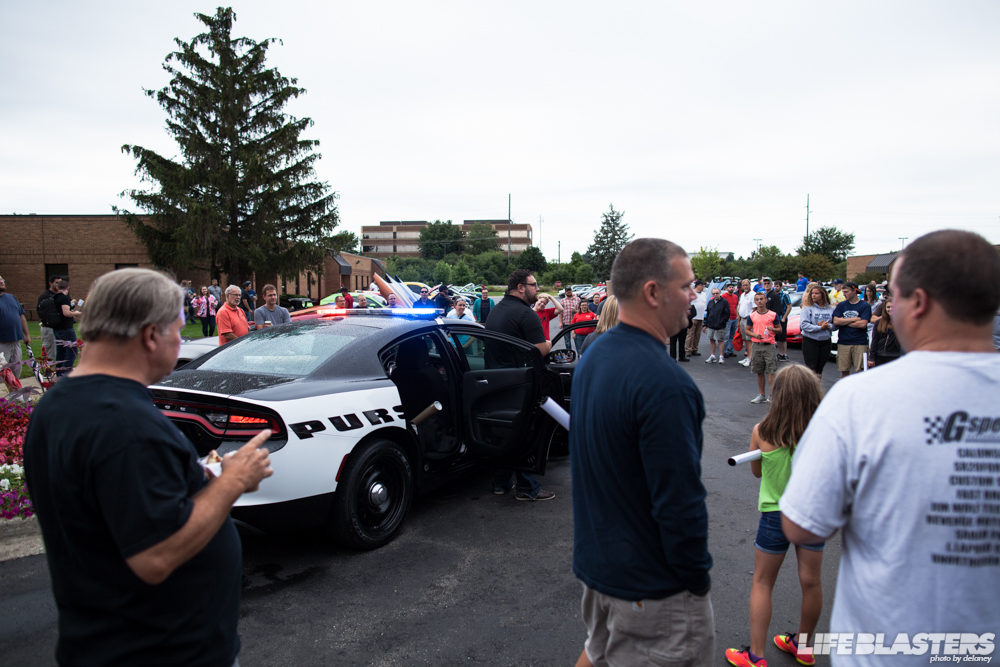 Free coffee, free donuts, tours of the Car and Driver headquarters and a raffle of various posters and other goodies. I don't think Car and Driver could've had a better show, other than maybe better weather in the morning.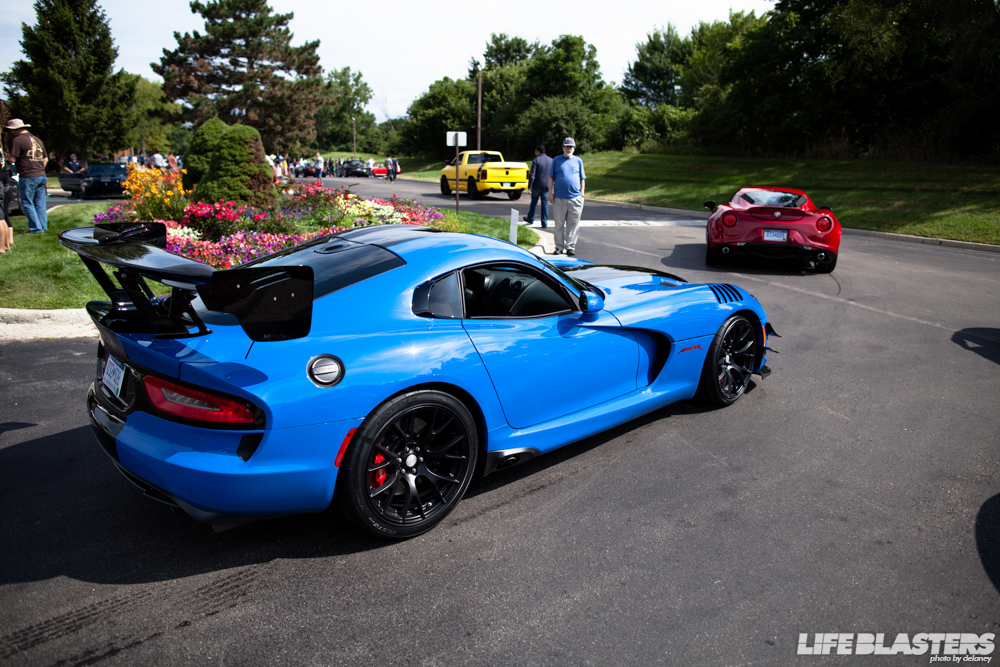 Once 11am hit, a mass exodus of cars took place. A symphony of four, eight and ten cylinders, turbo and supercharged filled the air and everyone headed out.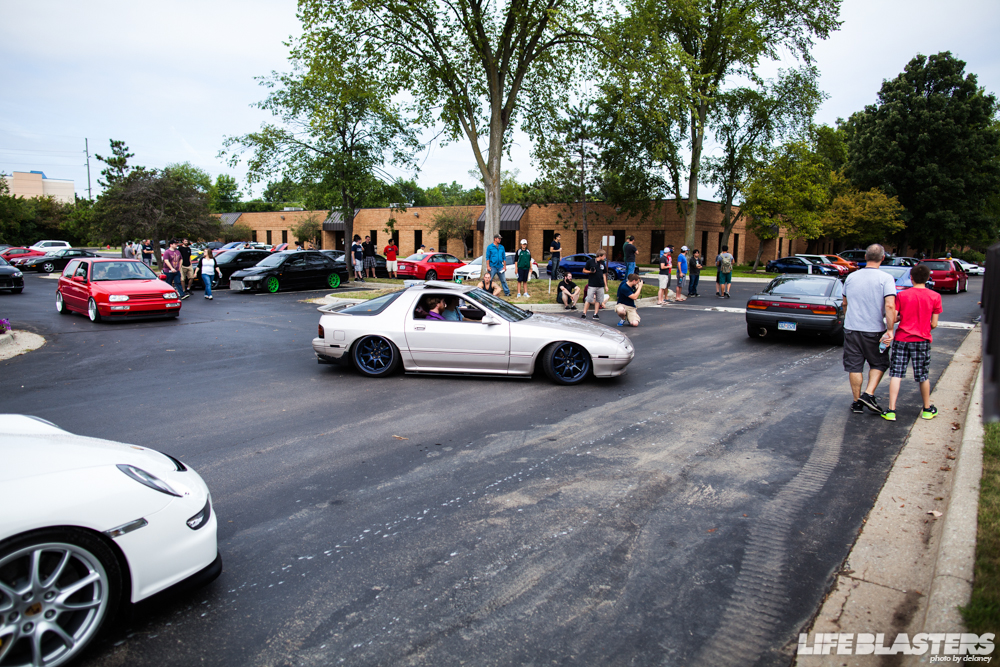 Luckily just about everyone minded their manners and left peacefully and quietly, albeit for a few revs here and there. One Evo had a bit of an over the top launch, but nothing a talking to by a guy in a Dodge Coronet Wagon couldn't handle though.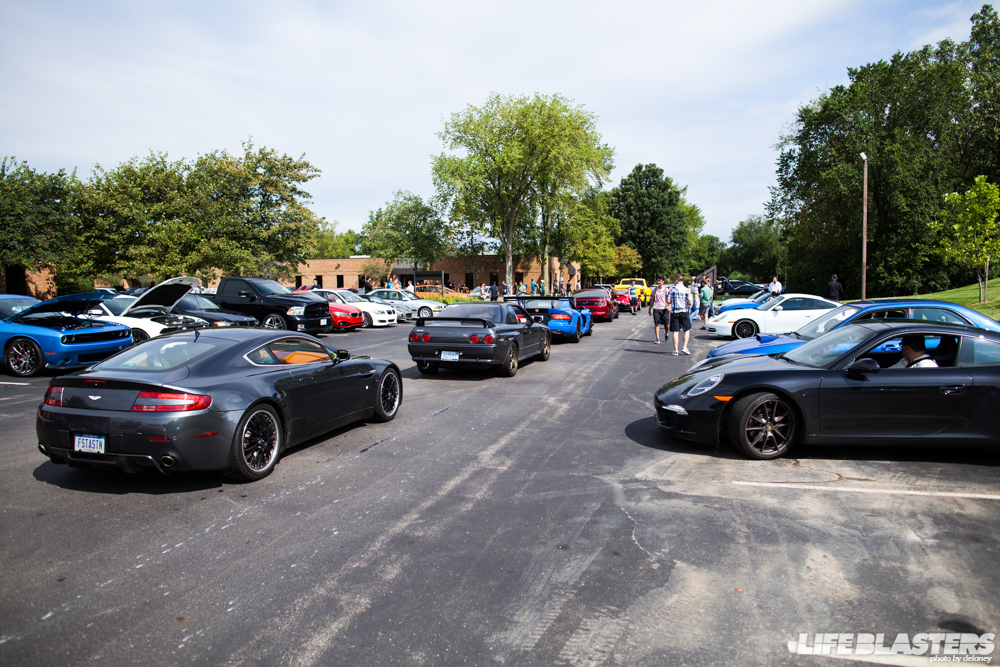 In the end it was an awesome Saturday morning. Part of me wishes it happened more frequently, but then that would take away from the essence of the whole show. Seeing an ACR Viper followed by an R32 GTR with an Aston Martin behind just sums up the variation of the show. It's also awesome that it was Car and Driver that got us all together. Everyone came out just to look and talk about cars. That's always something that blows my mind. We all wake up early in the morning and drive crazy miles sometimes to look at something that some people just see as everyday tools. But that's why we're different, we spend all day thinking about cars and we can't wait to spend mornings with other people who feel the same way.
Delaney
Email: delaney@lifebalsters.com
Instagram: @lifeblasters, @ericdelaney