It was finally time for an event that I've been waiting for since last year: Final Bout II. Last year's event was awesome. The atmosphere, the teams, the cars and the camaraderie of the drivers and fans made it one of the funnest events anyone had ever been to.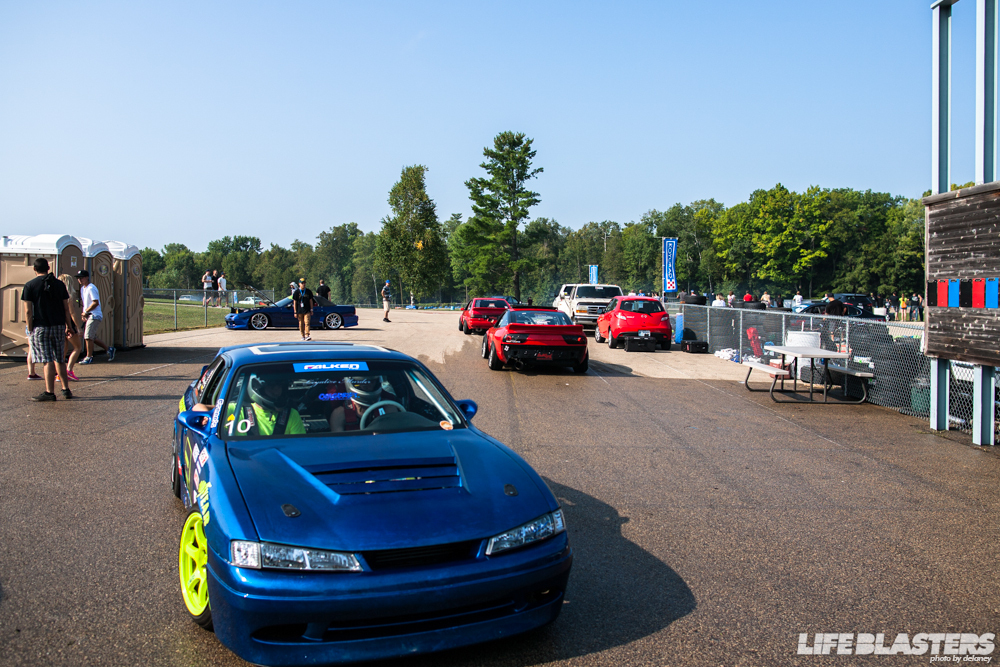 This year was no different, in fact, it might have been even better.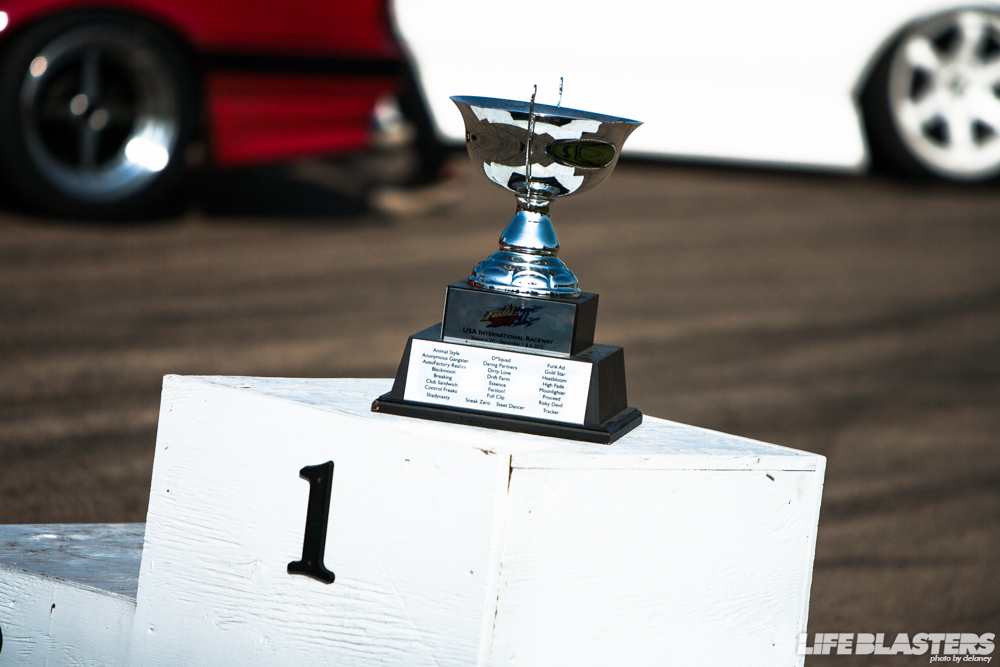 What I love about Final Bout is the basic idea. There are no championship points, no money that I'm aware of, and no huge sponsorship deals. It's just teams coming together to earn the right to hold the Final Bout trophy.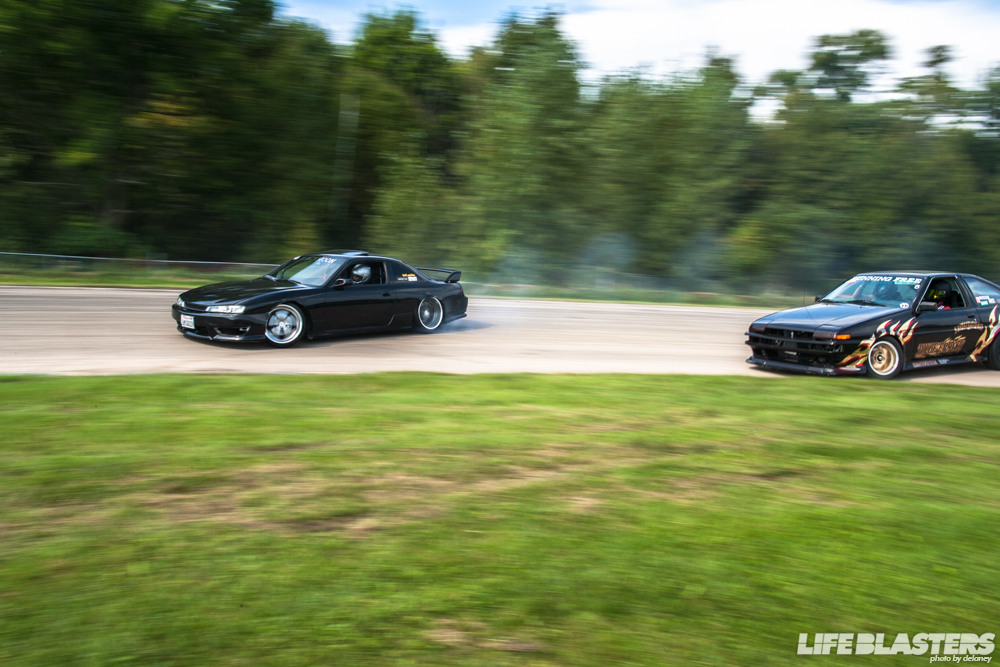 But the competition itself is just a small part. For the most of weekend, you can see anyone running together. Animal Style and Proceed with Breaking and ShaDynasty all running together is just a normal thing at Final Bout. Or in this case, BLVCKMOON and Anonymous.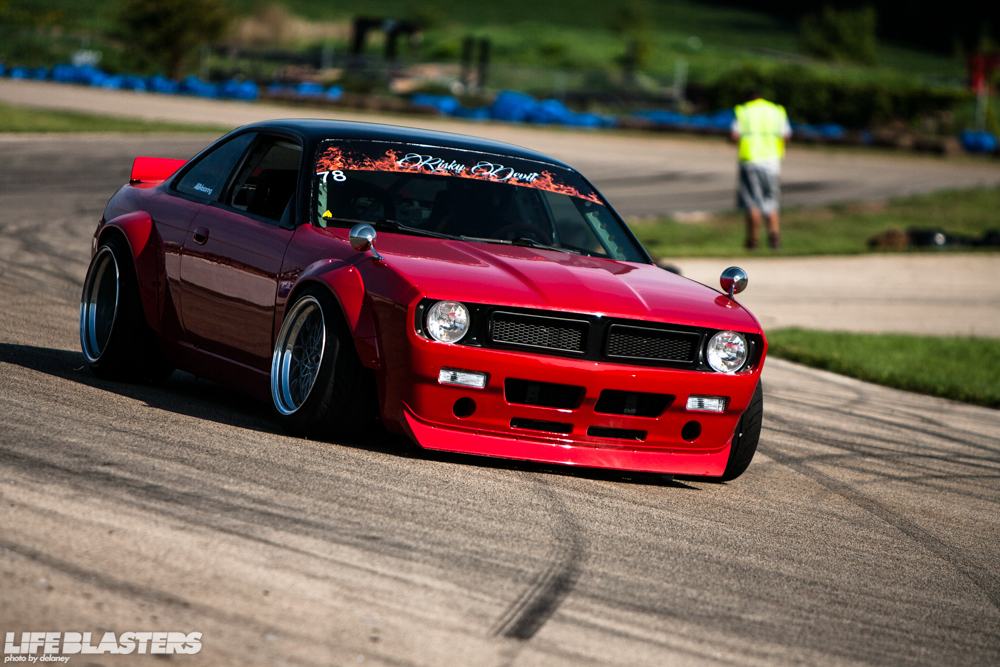 I've been looking forward to Final Bout since last year's event as I said. But what really got me hyped up was the photo I saw on ClubFR's Instagram page. Richard Fisher of Risky Devil has the new Rocket Bunny Boss kit on his car. I love Rocket Bunny, and I love this kit because it's so different.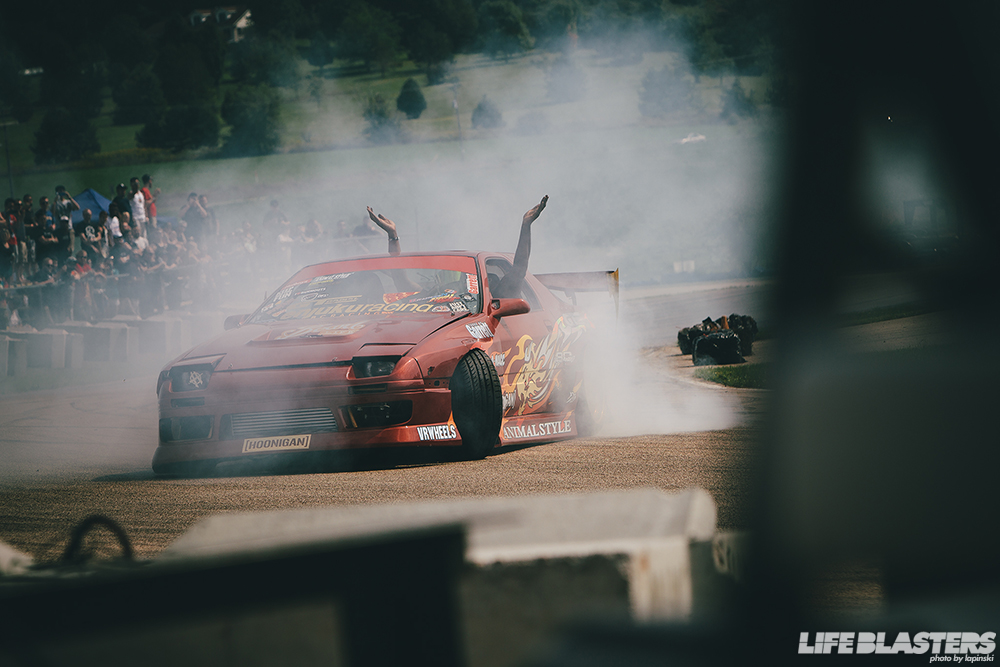 Last year's event was filled with rain pushing the main competition to Sunday, but this year it was a different story. During the day it was easily in the high 80s with almost equally high humidity. Hert was lucky with his sunroof, letting in just that little bit more of air.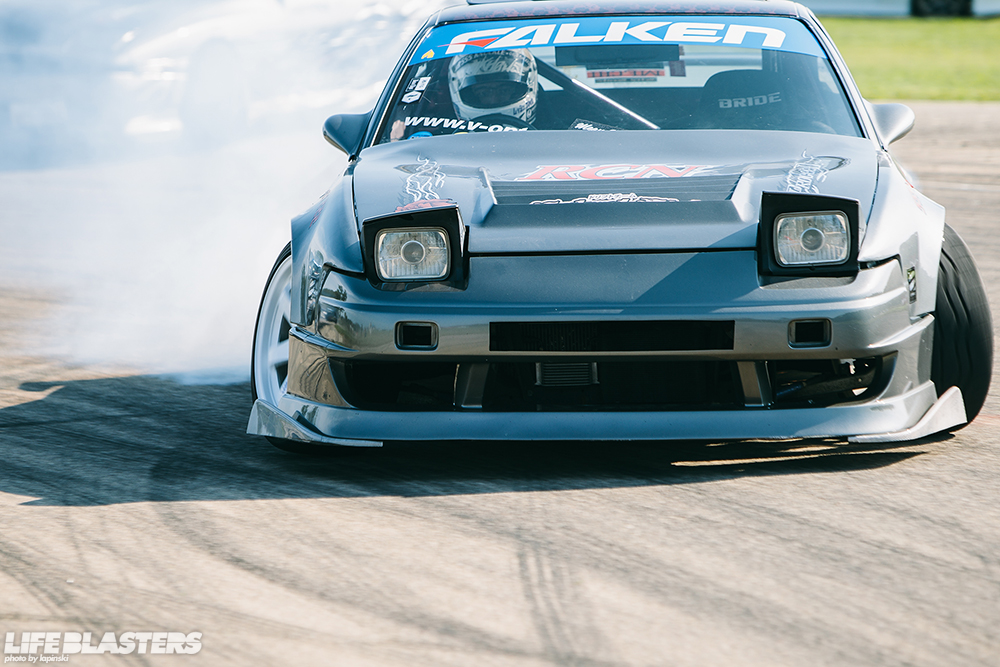 Last year, Saturday just turned into a jam session day. Multi car trains, ride alongs and last minute tuning and repairs. This year there were a few hours in the morning for practice and then it was right into the main competition.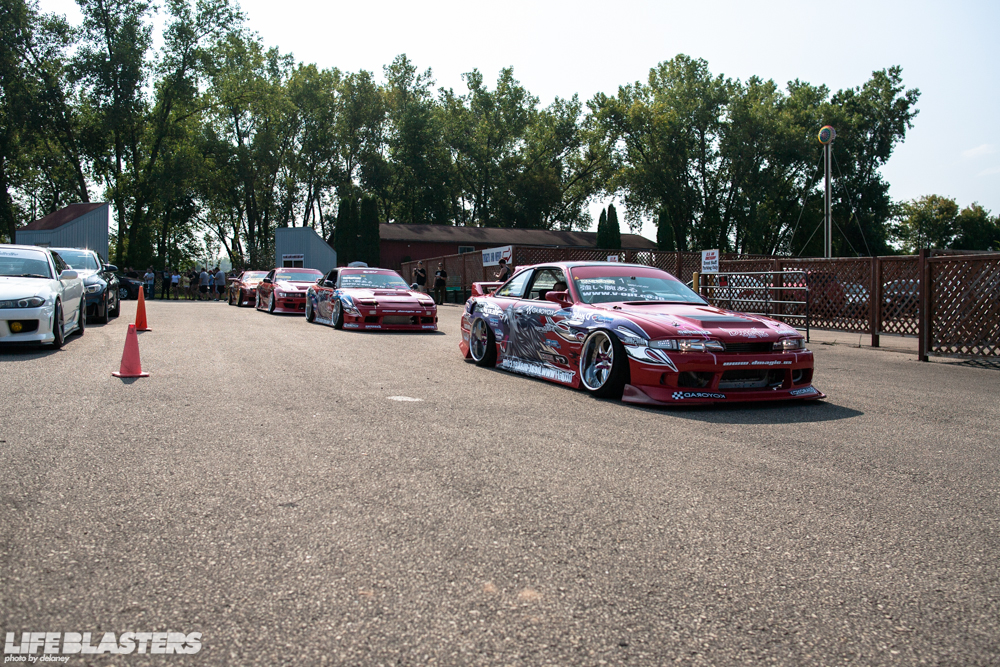 Animal Style was back this year with a four car team and were easily one of the crowd favorites again. I got to the track at nine, and Peter was there earlier than me. Neither one of us were really keen on being in the sun. I finally ventured out around 11 to check out the pits. Animal Style rolled up fashionably late. Mostly due to the fact that they didn't finish their liveries until something like 4am that morning.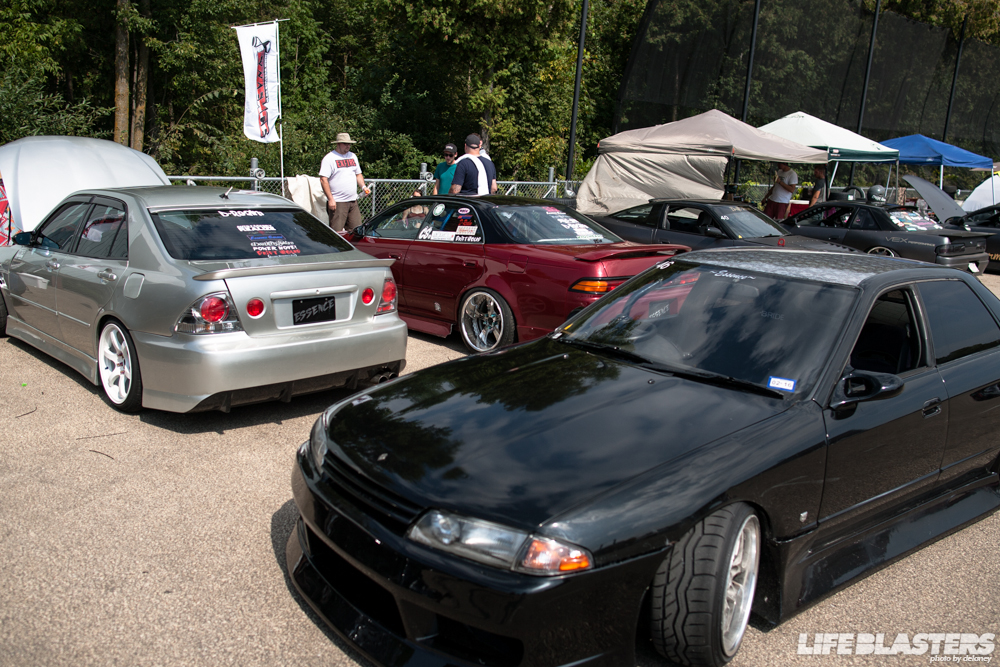 Last year's event was pretty low key being its first year. But this year was absolutely nuts. The paddock was filed with people, and the track was lined with people too. It was like the event doubled in size from last year. And I'm honestly not surprised. The quality of the cars and driving deserves this much attention.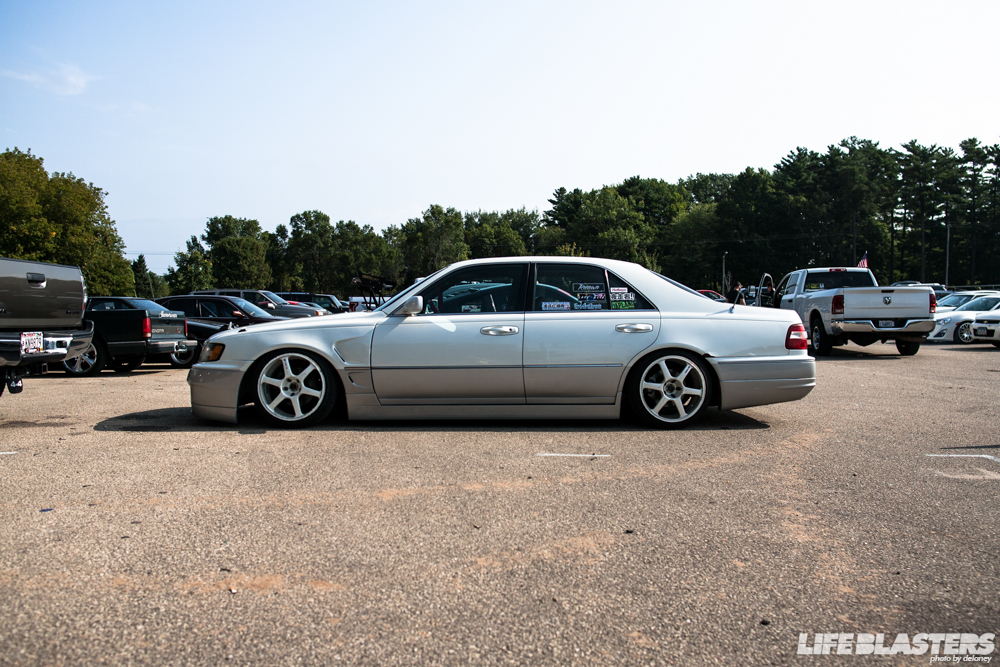 The best part about the the spectator boom was the parking lot. I don't know why, but for me nine times out of ten the parking lot is one of the best parts of a whole event.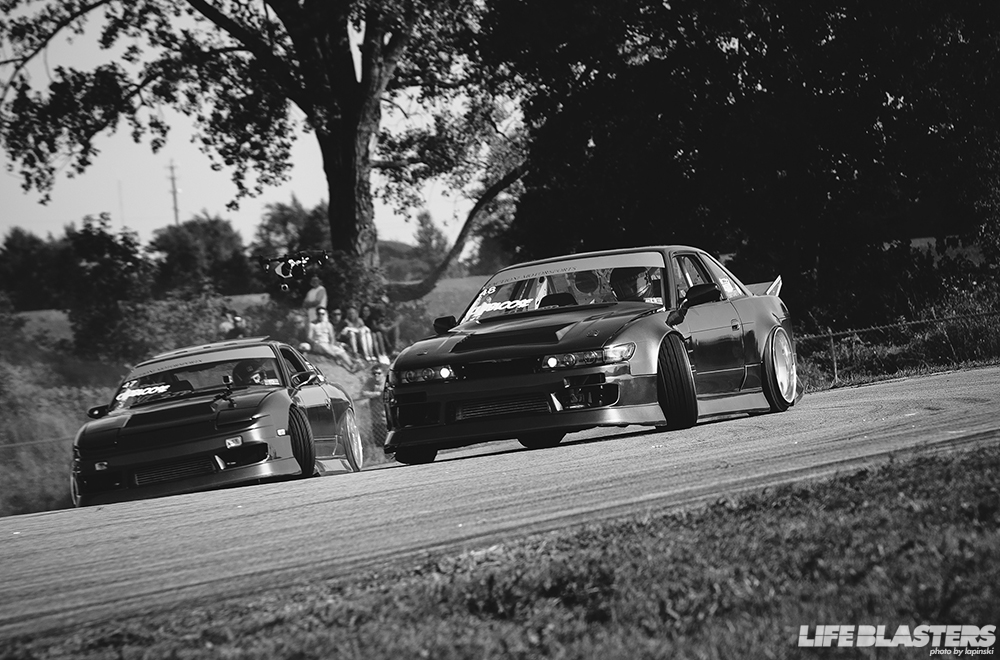 But I digress, it was time for the competition. The format was simple: Each team had two attempts to lay down their best runs. Because of the huge field, there was a small gap in between each team. It was almost constant team drifting for a solid hour.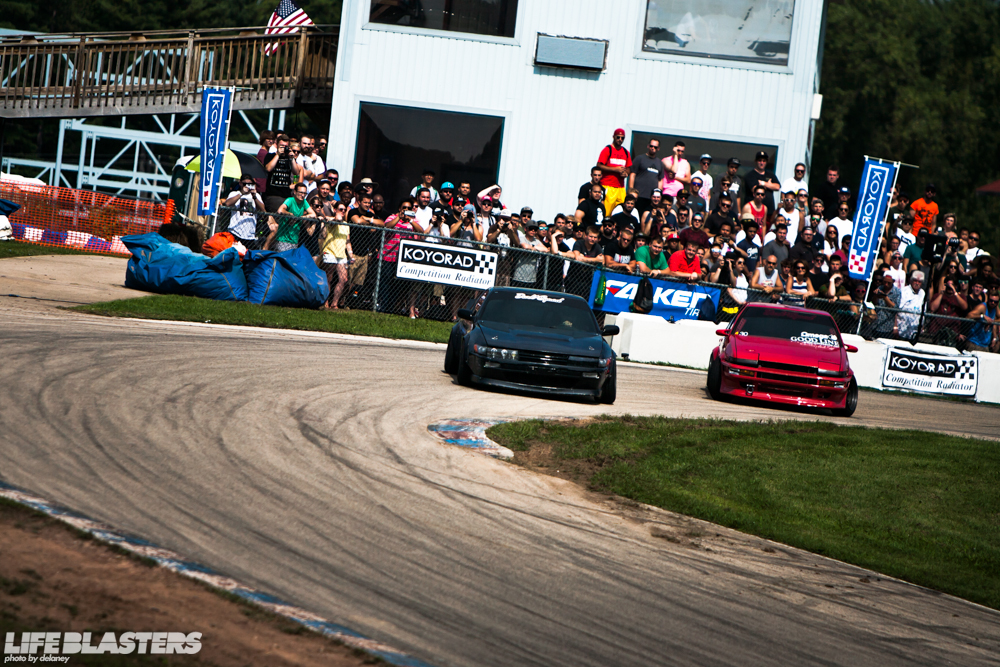 Teams varied from three cars to up to seven, which added a whole new level to the competition.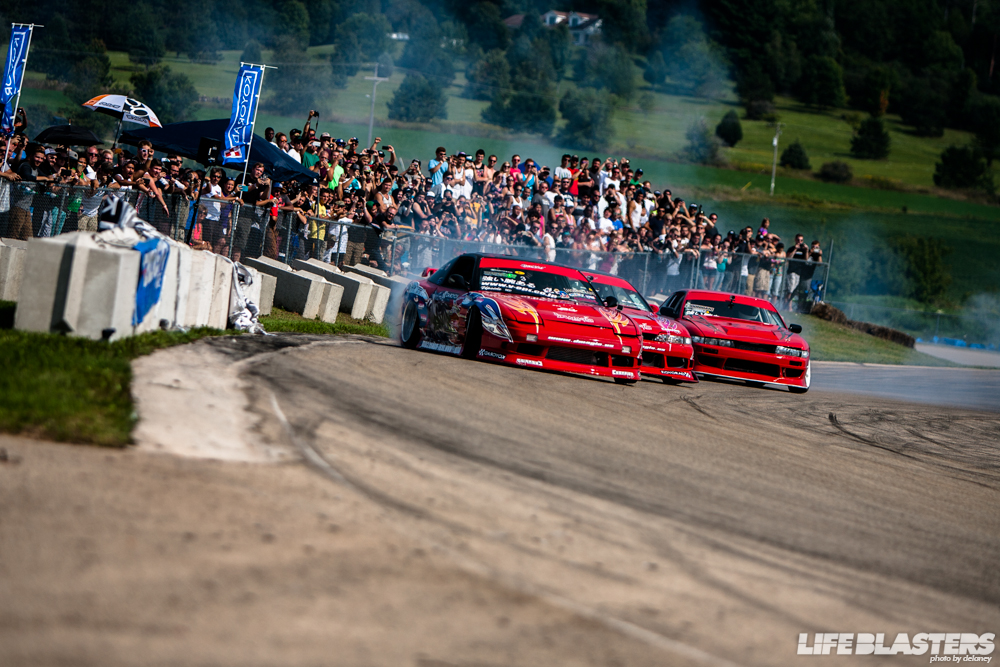 Animal Style went out and put down some killer runs, but they weren't enough to move on to the top four.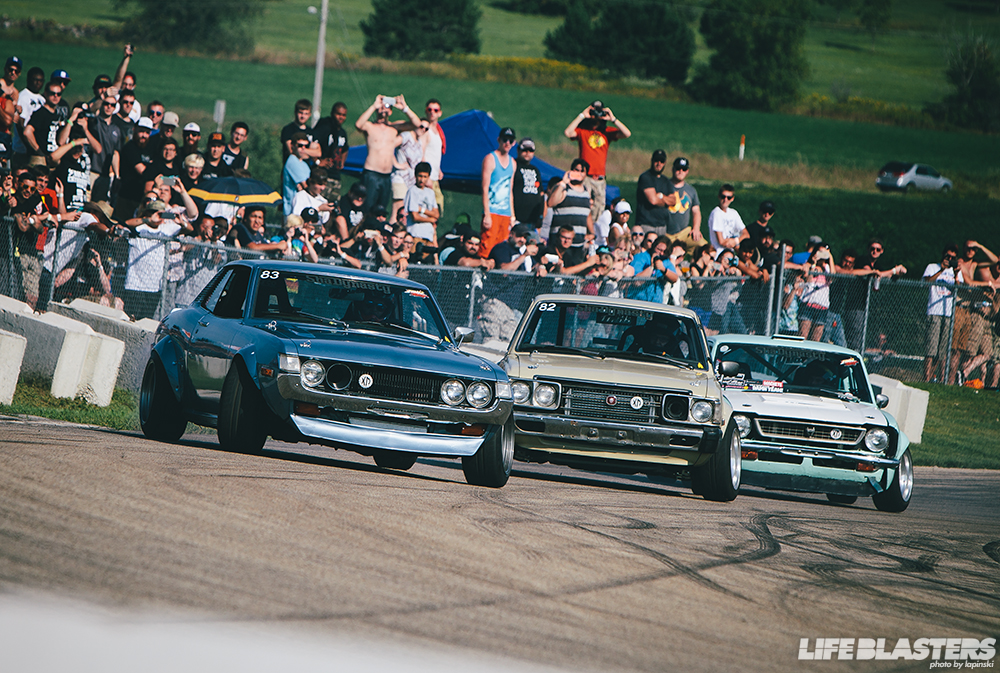 Well, top five. The judges had such a hard time narrowing it down to four, they decided to have a top five, then narrow it down to a top three. ShaDynasty, HeatBloom, Risky Devil, Proceed and Faction.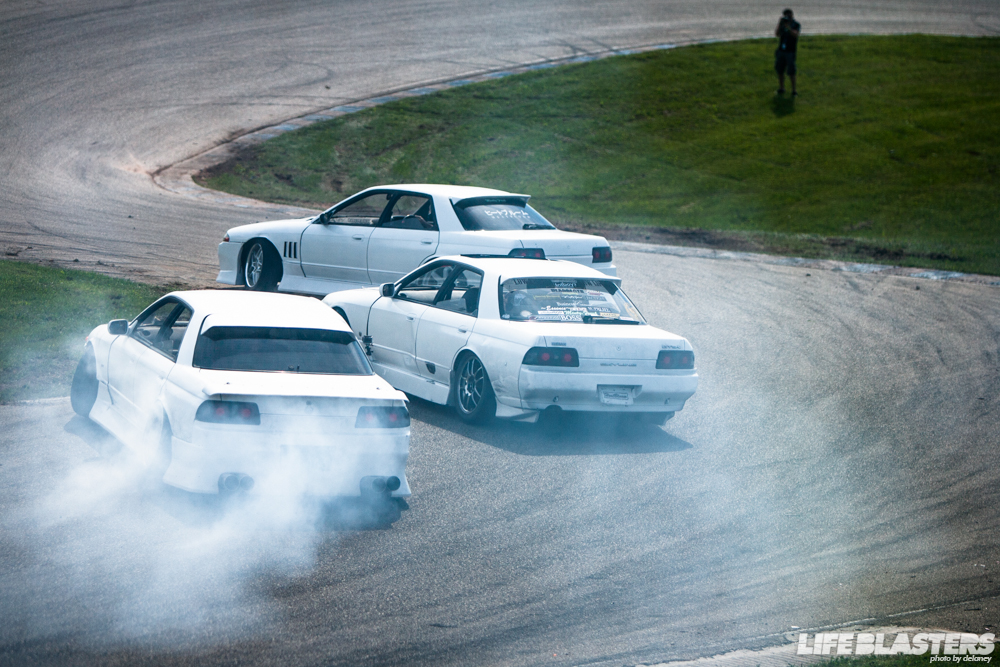 I was a fan of HeatBloom because I loved seeing the big four door R32s being thrown around in such unity.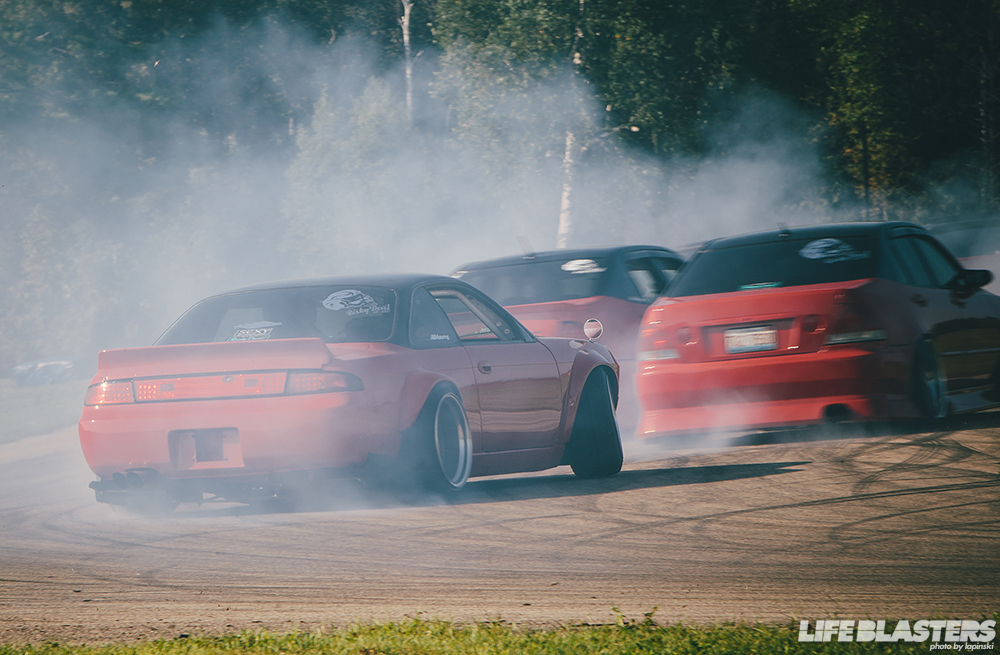 Risky Devil came out swinging with a seven car team. Although it seemed like every run they had, there was one car missing, replaced by another car that I hadn't seen in a previous run. But aside from that, their cars didn't only match in paint, but they matched each other on track too.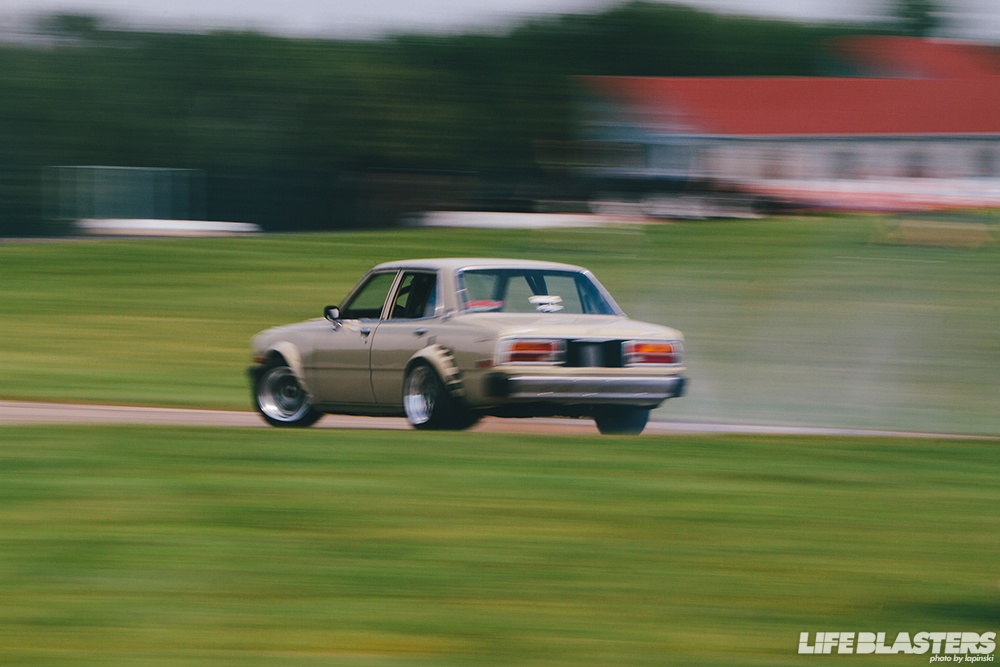 Even though the other teams in the finals had big teams and car counts, loud cars and matching paint and liveries, no one could out do the style of ShaDynasty. Their boxy '70s Toyotas always got the biggest cheers. And they weren't afraid to chuck them around. Compared to the other cars, they looked so small on the track, almost like they were miniature versions of bigger cars.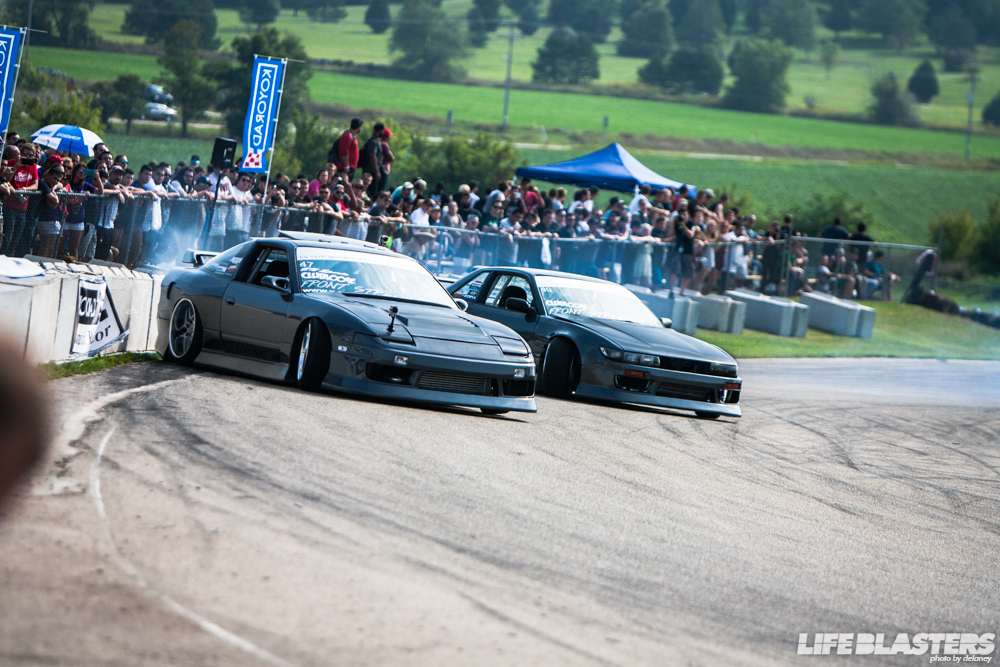 With the top five down, it was time for the final three. Faction, HeatBloom and Risky Devil would be fighting for the trophy.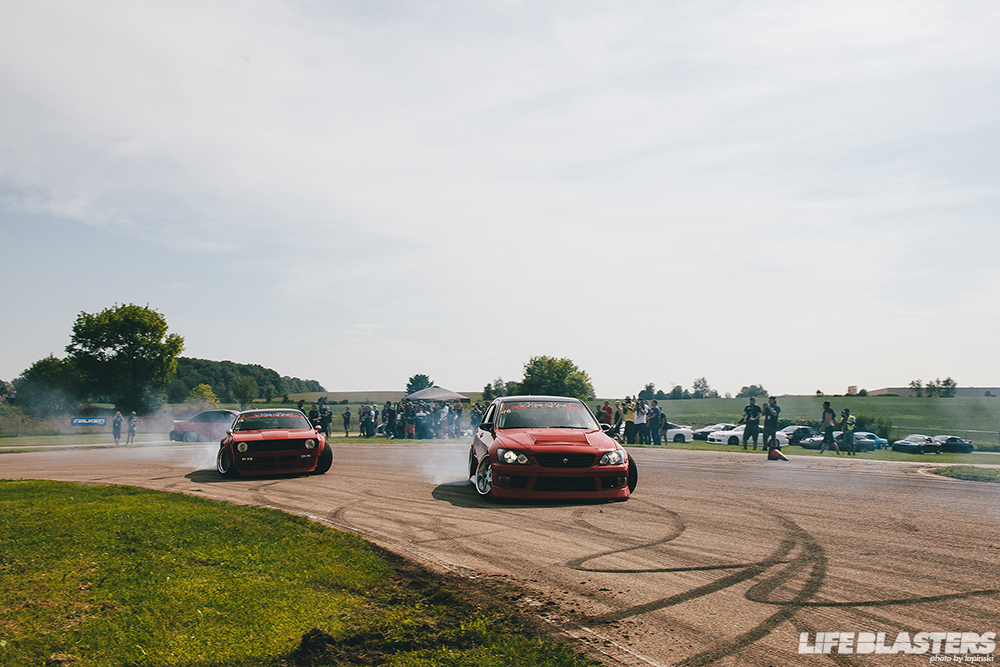 Each team now only had one run to make it count. If someone spun, you're out. If someone lost drift, you're out. One run was all that separated three teams from becoming the new Final Bout Champion.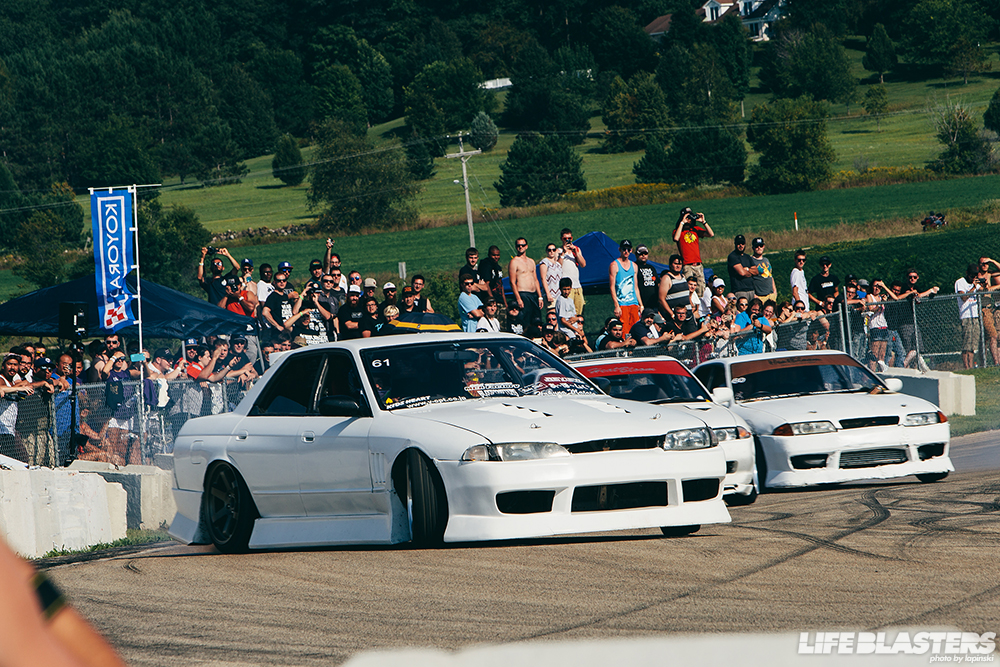 After the runs, the judges had a meeting, and it was determined that there was no need for a One More Time, they knew who had won. All three teams were called up to the front of the crowd and it was announced.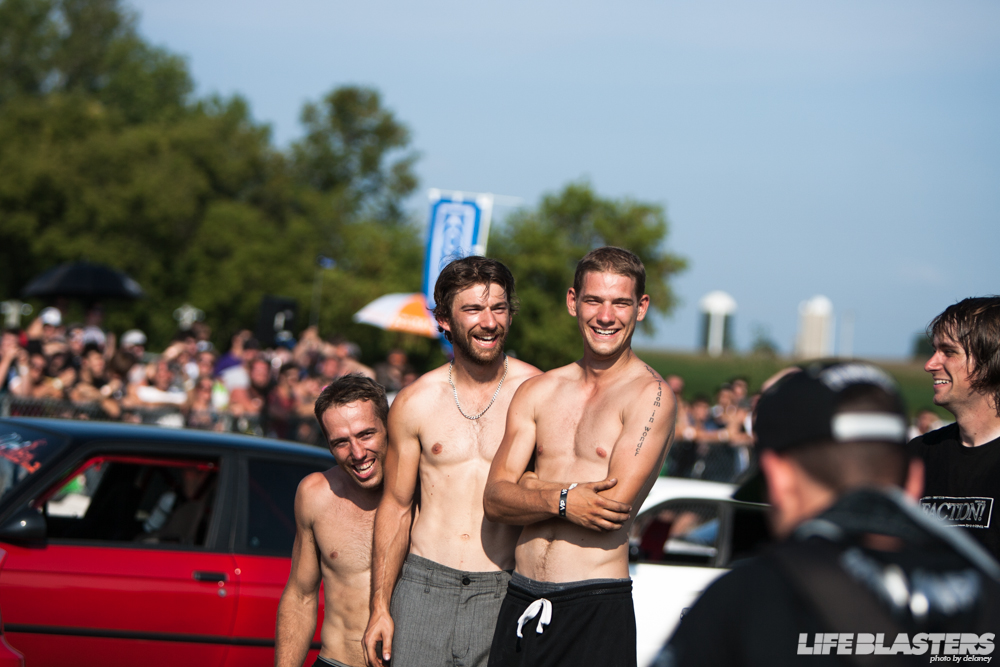 Faction took third, HeatBloom took second….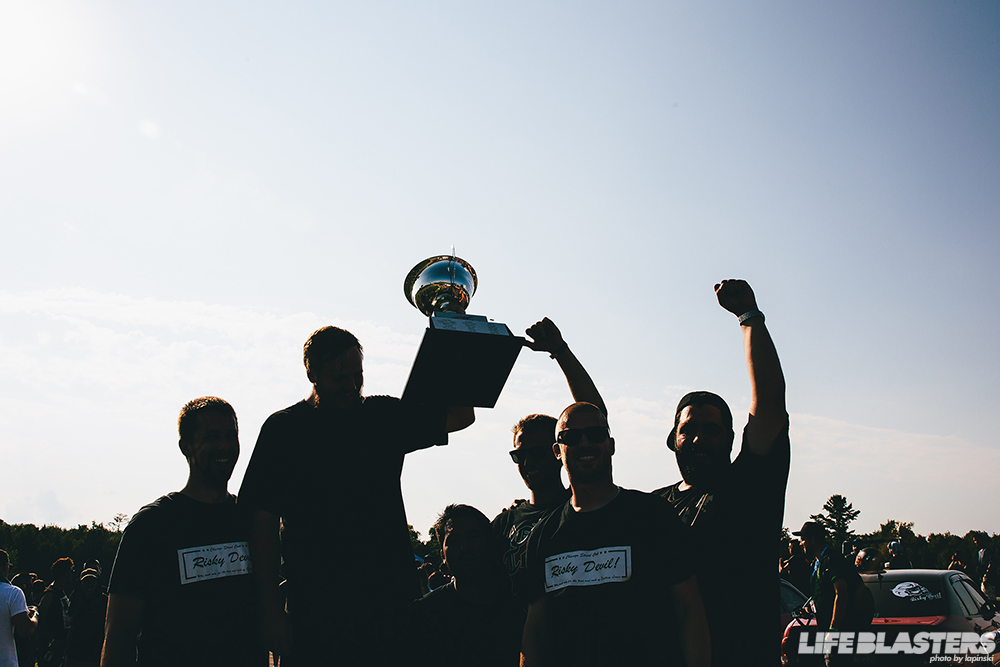 Leaving Risky Devil to take the win.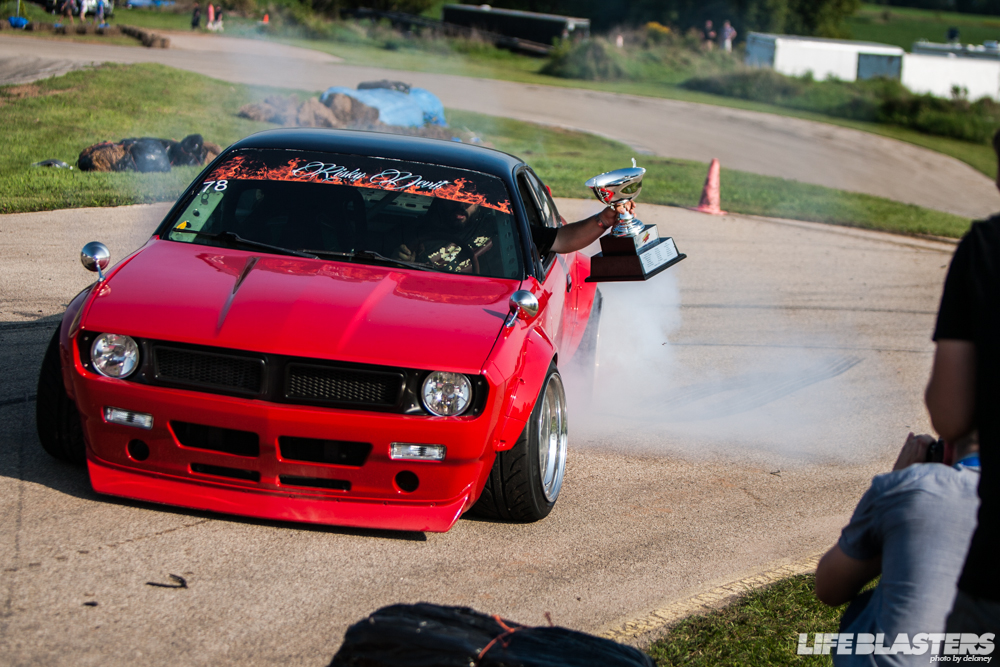 All that was left to do is a celebratory burnout with the trophy.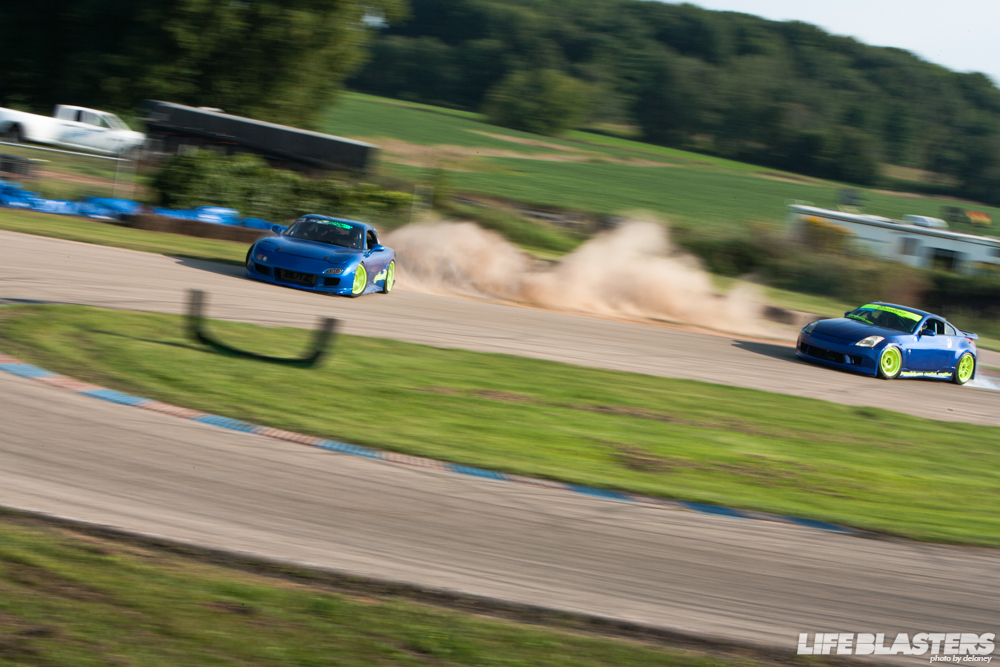 At this point, I was hungry, dehydrated, hot, and tired. I decided it was time to head back to the hotel for a cold shower and relax. The rest of the day was open for ride alongs and free runs.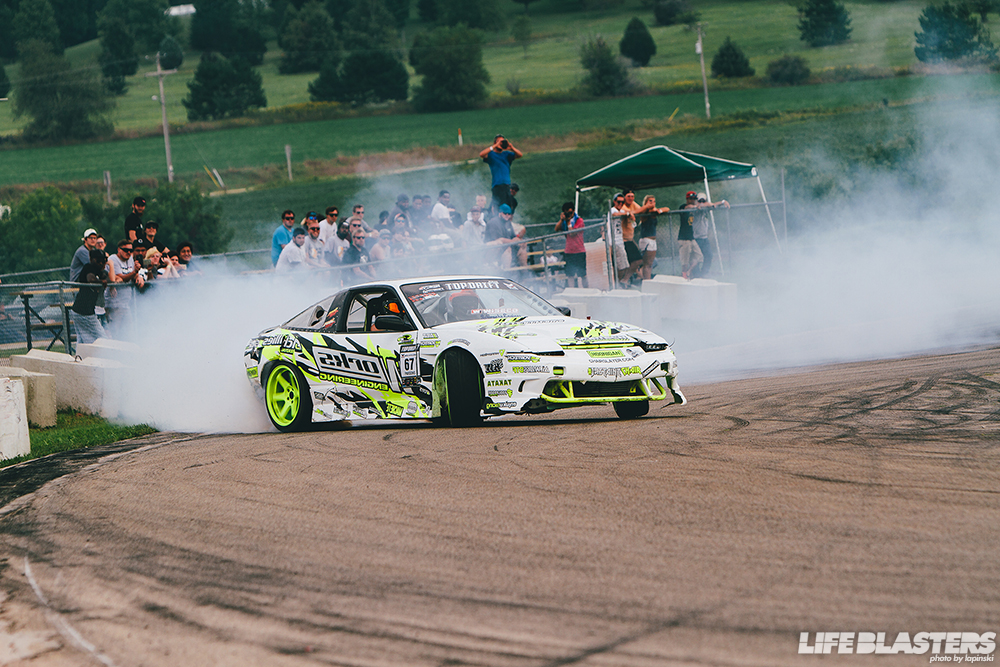 Rob Parsons came out with Hert on their way down to Englishtown for Freedom Moves which was the following weekend. After everything was said and done, Rob was allowed to take his incredible hand-driven car out for some runs. Unfortunately for me, I missed him run both days. But luckily Peter was still around to grab a few shots of.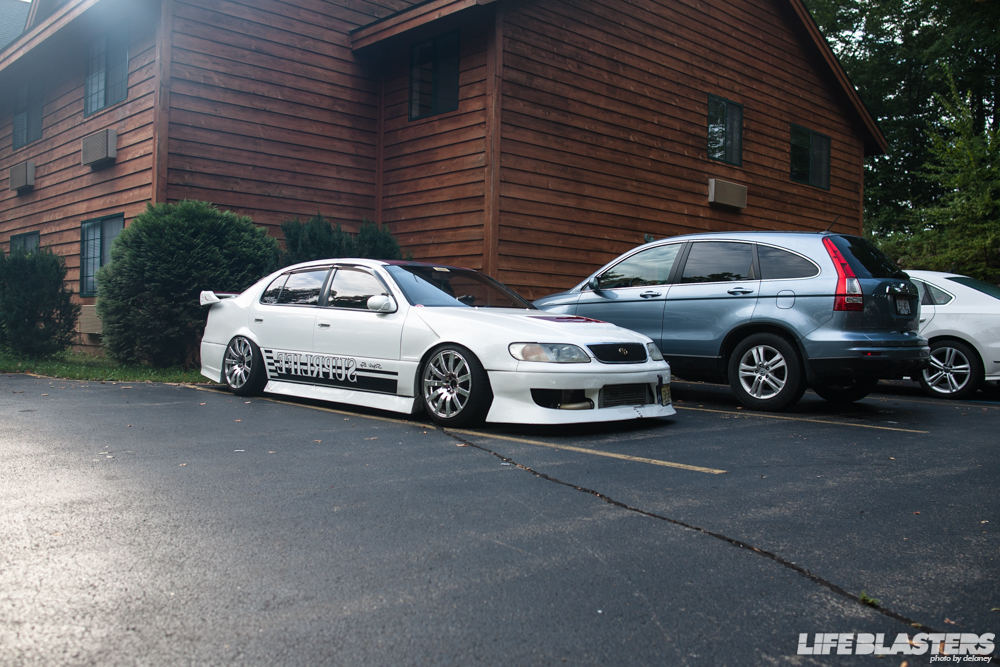 After a good sleep, day two started off brilliantly. I saw the SUPRLIFE Aristo from the window as I sat down to eat. This was one of my favorite cars from last year in the paring lot, and this year it looked ever better. The impressive part is, this car was driven all the way from the East Coast!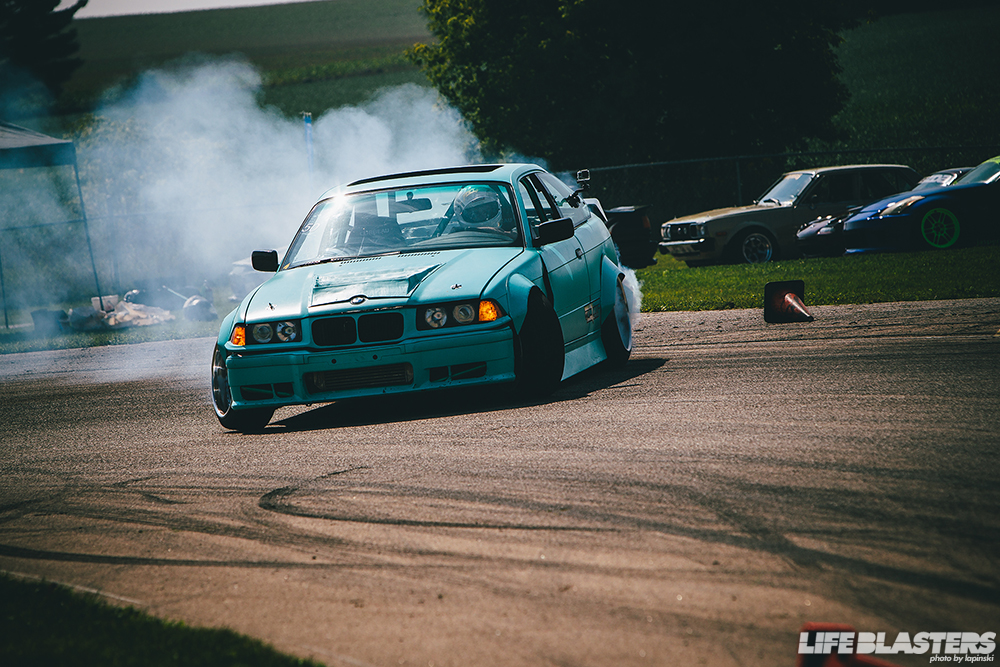 Sunday was entirely for free runs and ride alongs. With the main competition done, everyone was free to do whatever they wanted.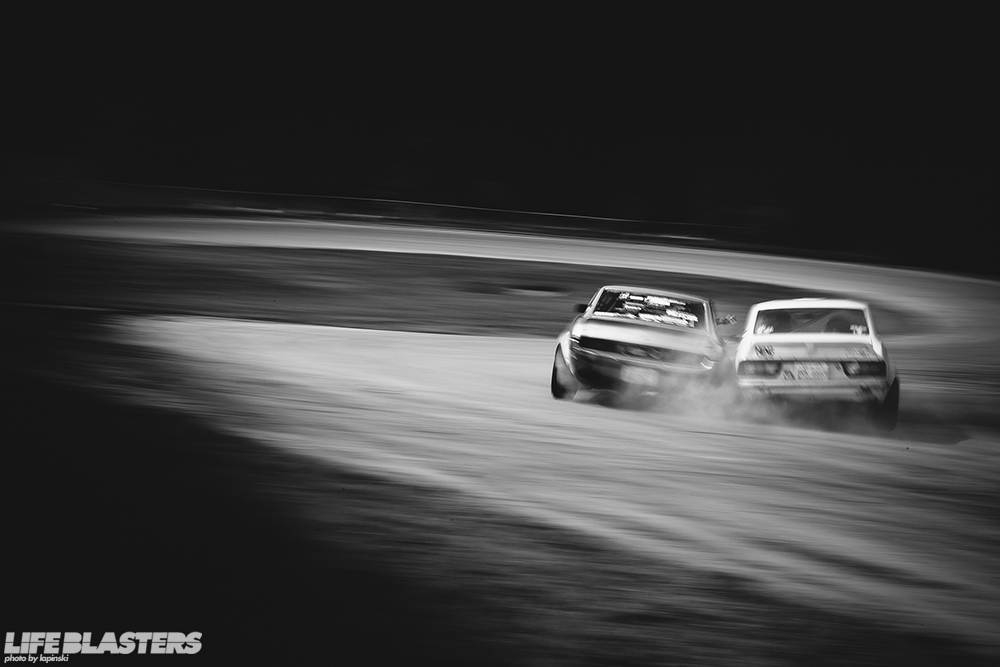 The entire course was open to drifting, the previous day only had a small section open for the judging. So everyone was having a good time linking the entire track.

A lot of cars were pushed to their limits the day before and other teams were packing up for the drive home. So the early part of Sunday was fairly sparse, but still put on a good show for the people who came back.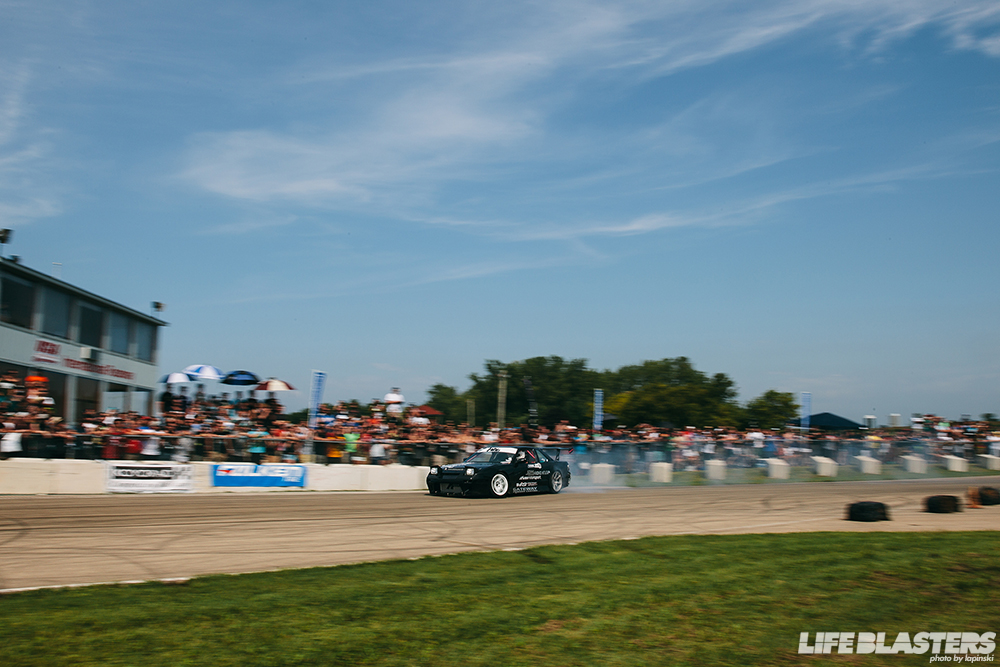 But with a 8+ hour drive home, I had to call it quits around noon and start the trek back.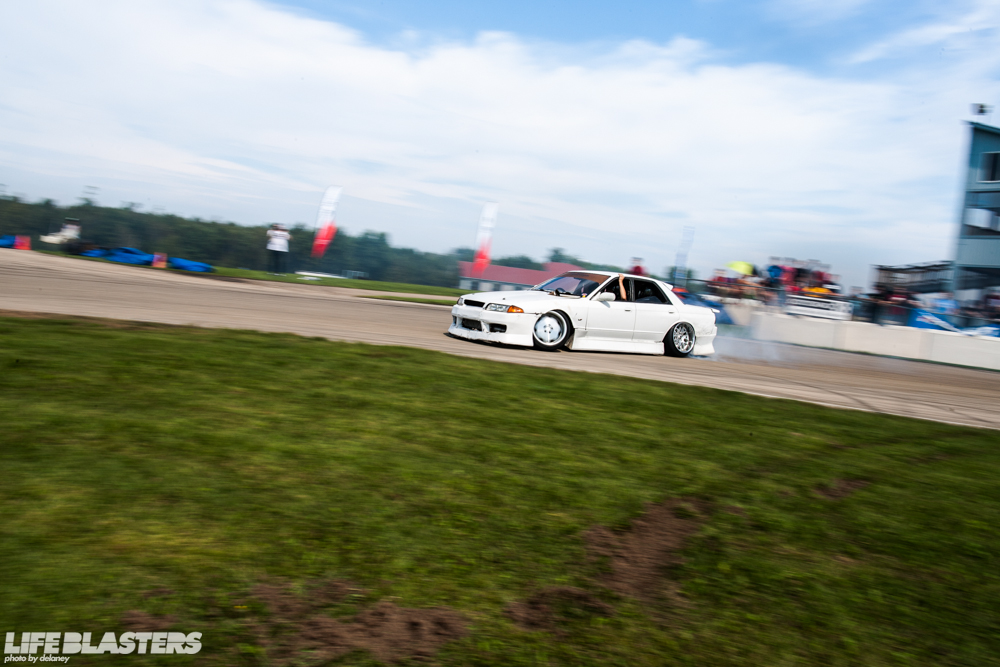 Another awesome year for Final Bout. The grassroots drifting scene is still going strong, and the teams are getting better and better. It still amazes me that teams came from all over North America to a little track in Wisconsin to compete. Based off the number of people in the crowd, and the number of teams, I don't see this event going away any time soon.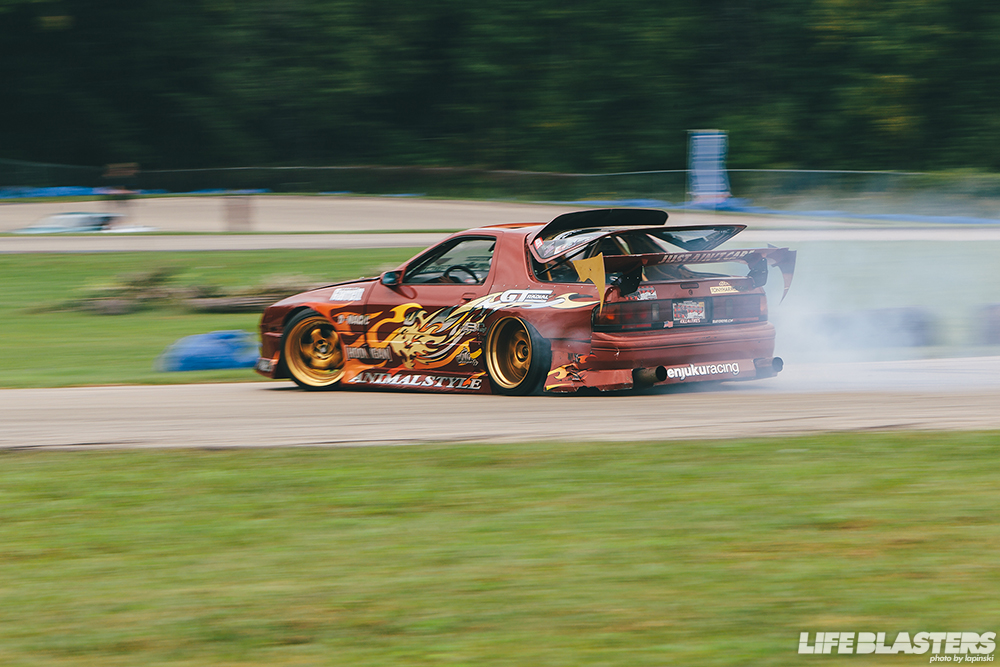 I feel like this is now an event that is a must see for anyone who is into drifting. Part of me wants to keep it a small grassroots get together, but I also really want it to succeed and become even bigger and better. But if it stays like this, it wouldn't bother me one bit.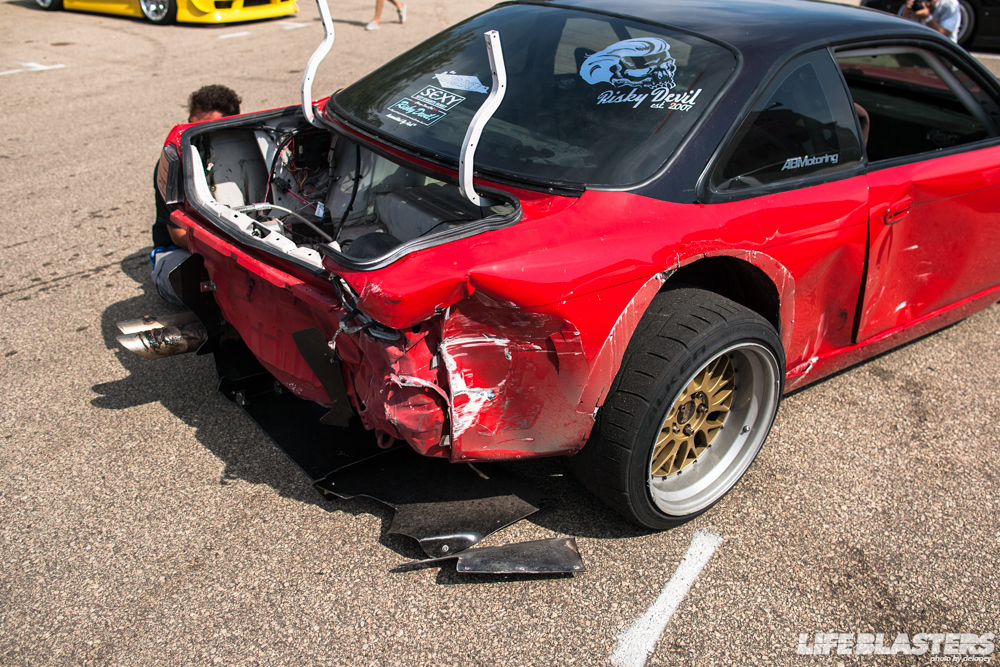 And if you were wondering about the Rocket Bunny S14, it was driven hard.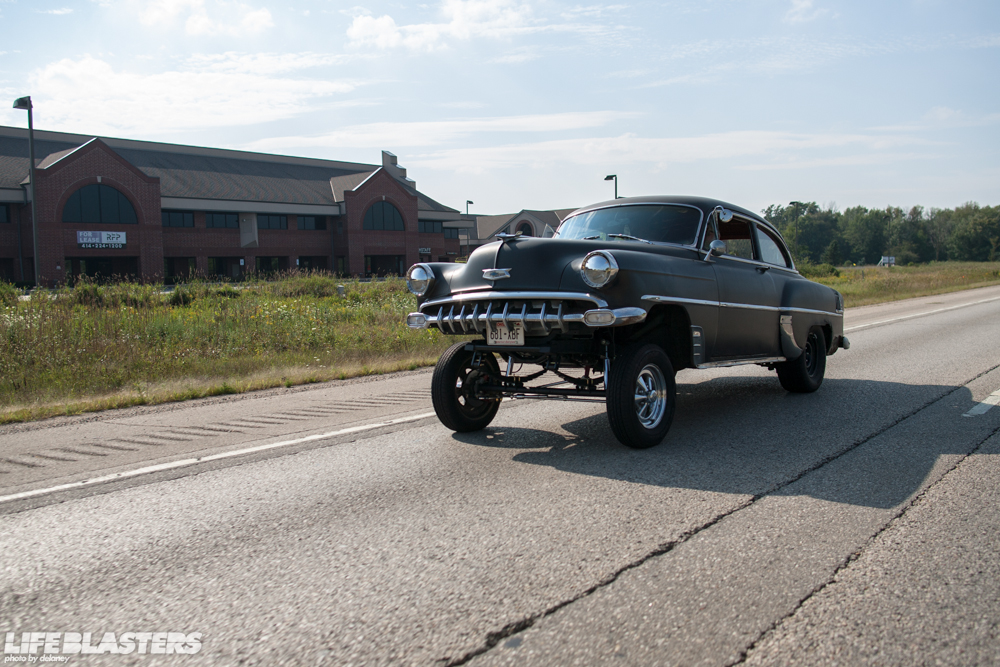 I also saw a Gasser on the way home, so that was cool.
-Delaney
Photos By Lapinski and Delaney
Email: delaney@lifebalsters.com
Instagram: @lifeblasters, @ericdelaney, @peter_laps