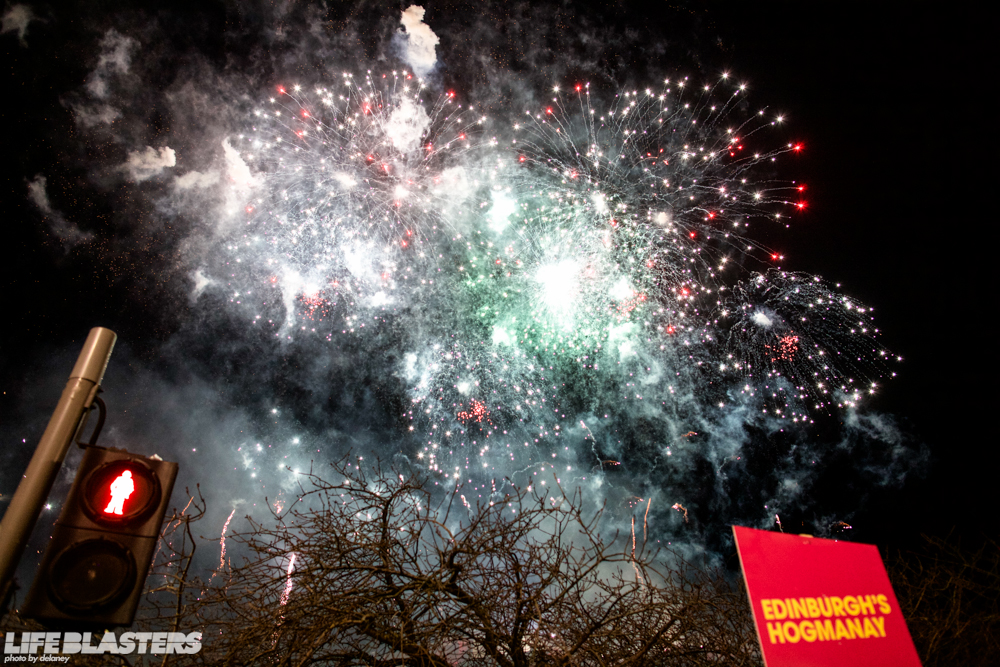 The beginning of 2015 was a first for me. Usually I spend New Years at home and go to sleep about five minutes after the ball drops in New York. But this year I watched the new year come in surrounded by thousands of people at the base of the Edinburgh Castle in Scotland. For me, there's no better way to start off a Best-of post.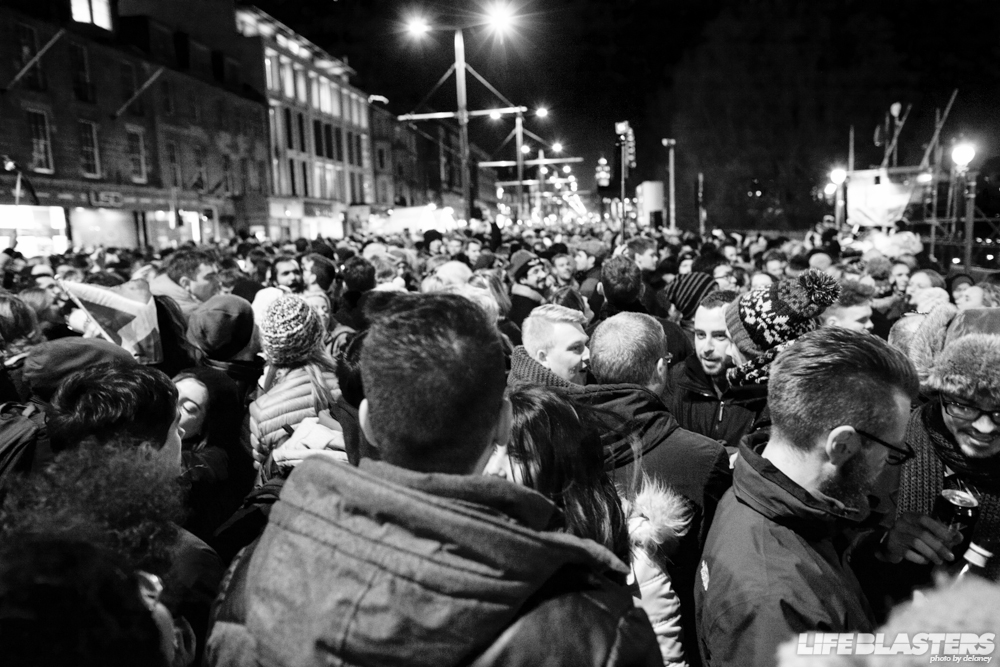 I'm not the biggest fan of large crowds, but this was different. Everyone was in a good mood, or drunk, and there was music, fireworks every hour and just a great vibe all around. There's something about starting a new year in a different country surrounded by people you don't know that makes it seem like this year will be the best one yet.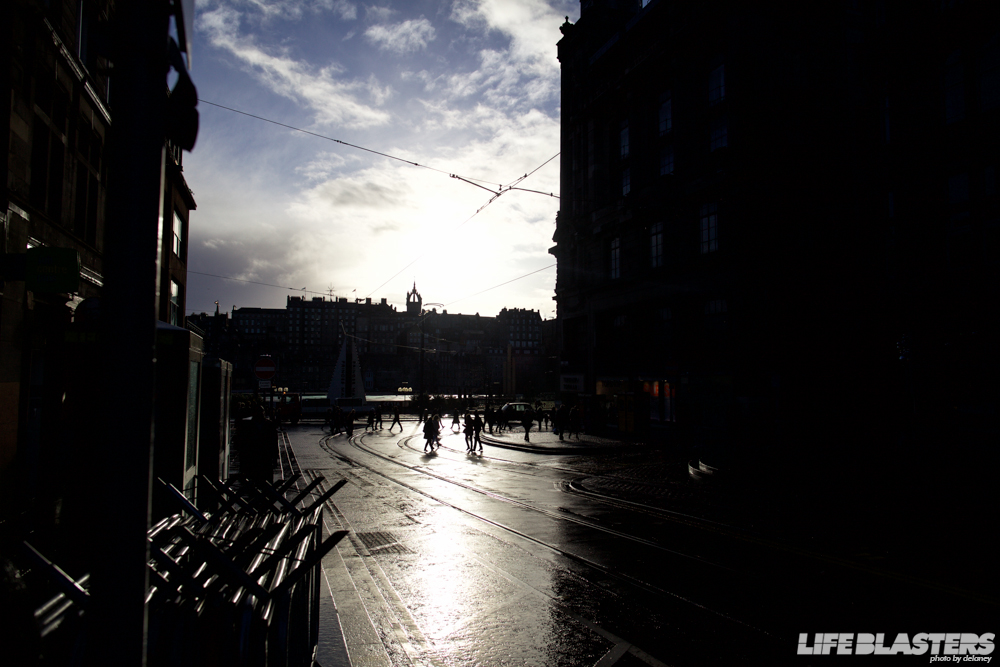 And with that country being Scotland, I wanted the year to start and end there.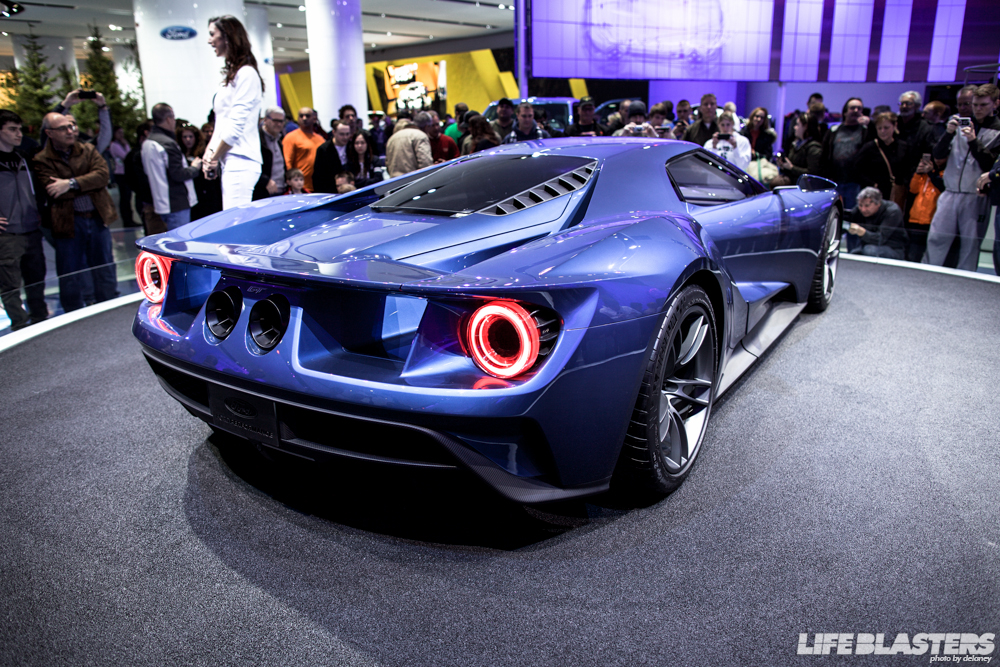 But back to reality, and for me that reality is Michigan and cars. So naturally that means starting the new automotive year off with the Detroit North American International Auto Show.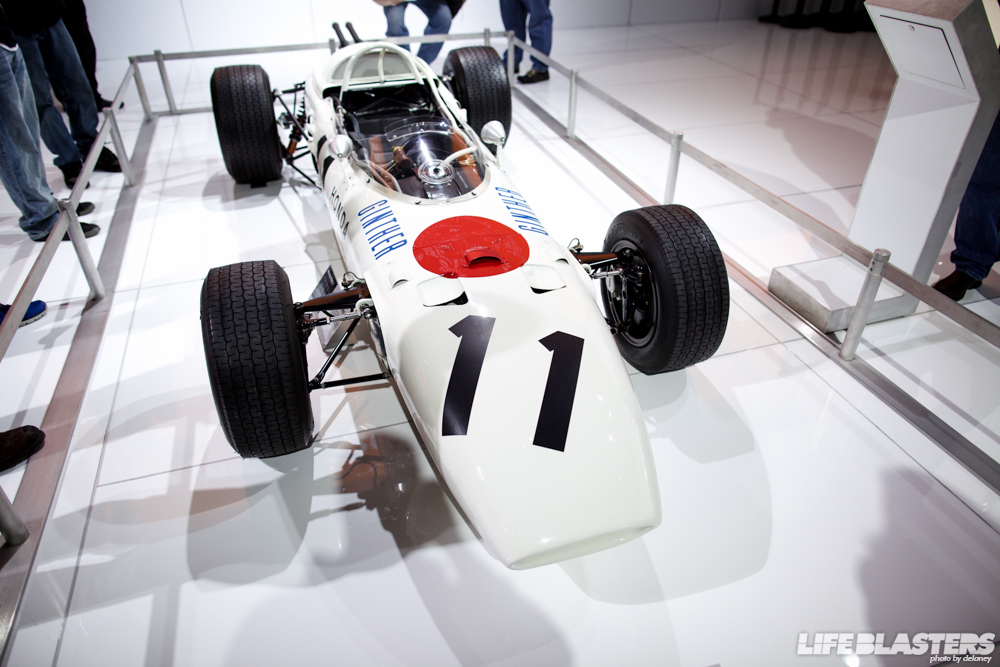 Detroit is the first major car show each year with huge reveals, and yet I was more interested in an old Honda Grand Prix car.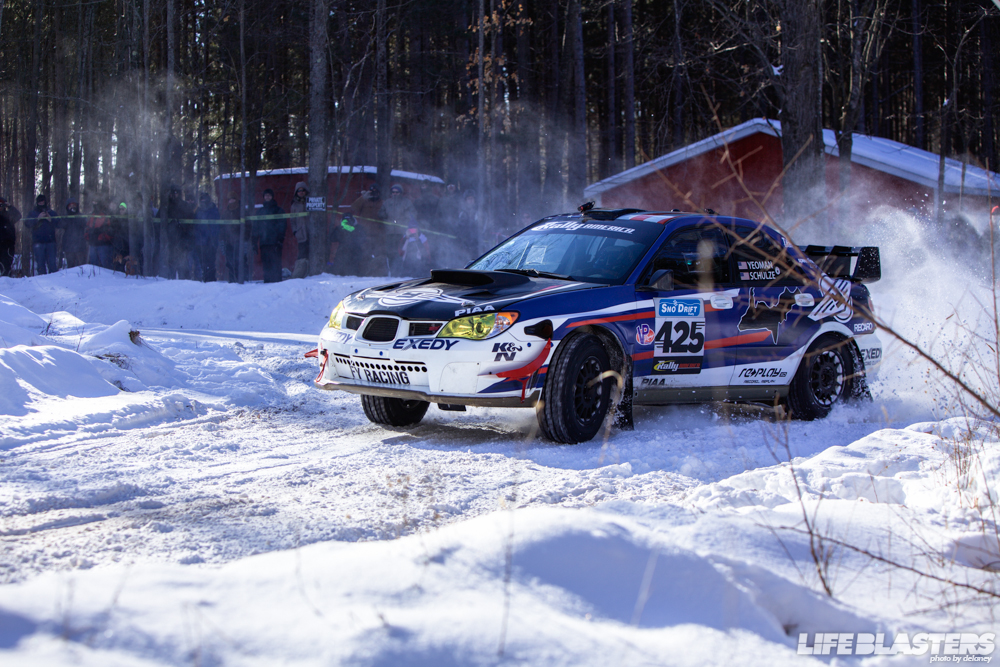 Every year Alex Wong and I drive to the middle of nowhere in Northern Michigan to see some cars slide around on the snow and ice.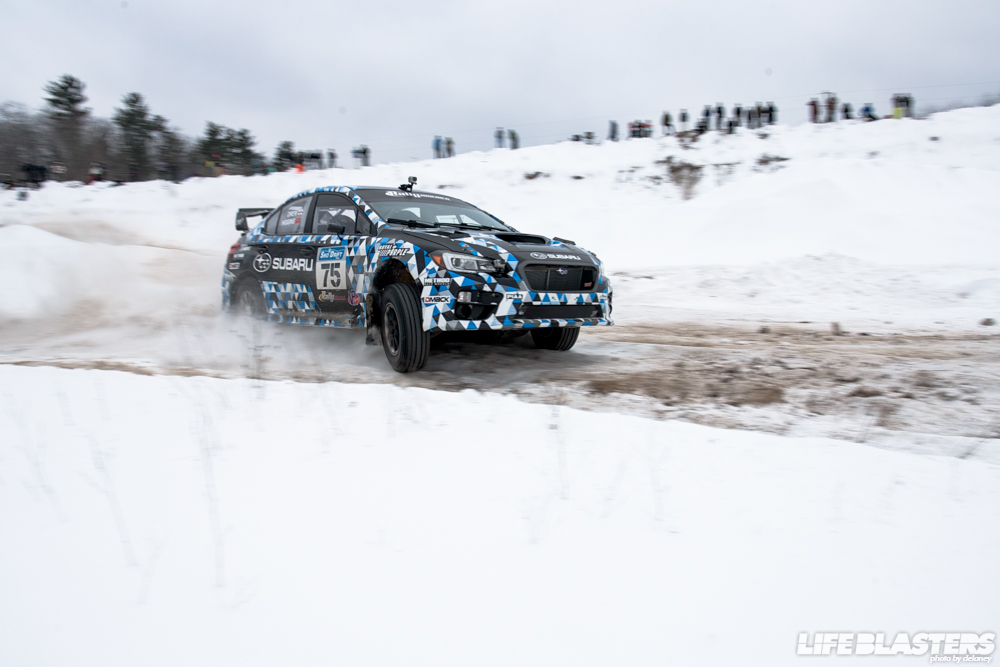 Sno Drift is the start of the Rally America series and is probably the hardest rally they face all year. Here in Michigan, chains and studded tires are not allowed, meaning the cars have to race on snow tires, even though a good amount of the stages get down to the ice.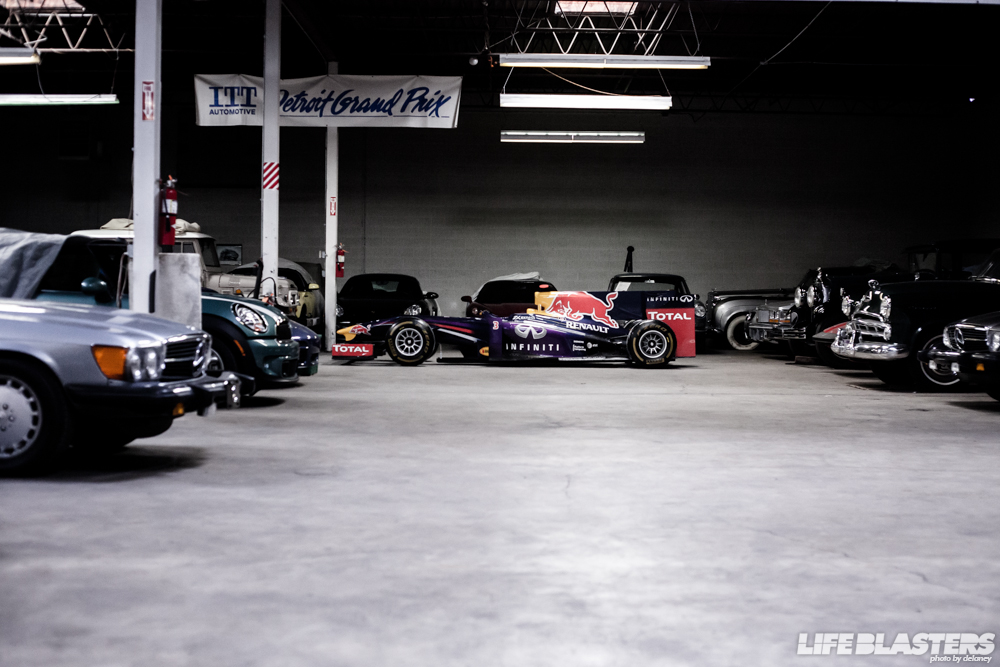 I've written a few stories about the secret warehouse around Ann Arbor, and visits there never disappoint. Just after we got back from Sno Drift, it was time for the monthly meeting for February, and with the Detroit Auto Show just ending, Infiniti needed a place to hold their F1 display car.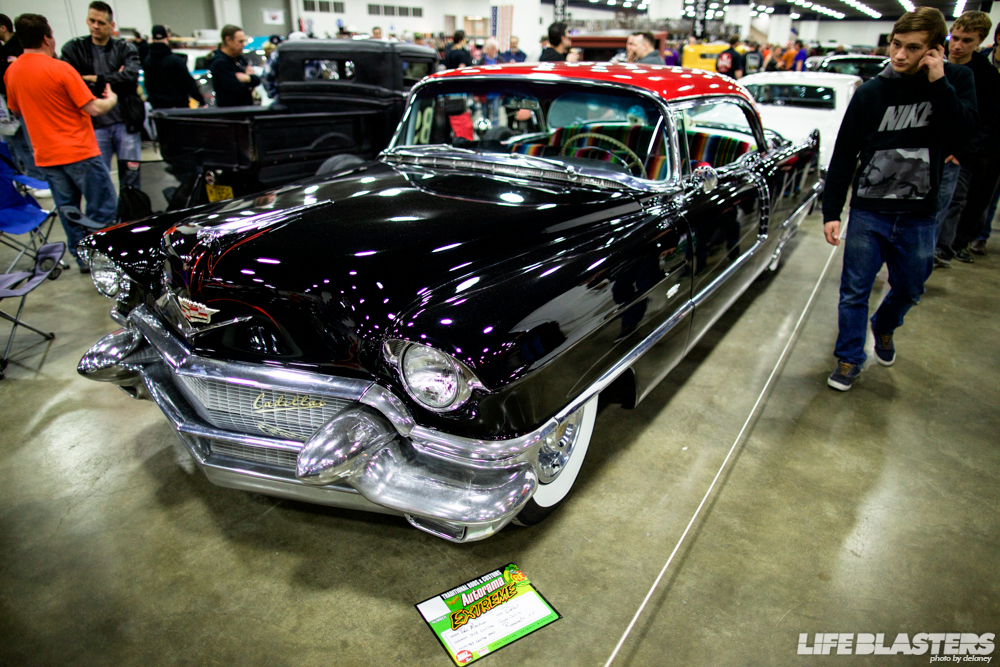 Not too long after the auto show, another show takes over Cobo Hall, and that's Autorama. I've never done a story, mostly because the cars are so tightly packed together and there are ropes everywhere. But, the basement is where it's at. It's the rat rod and kustom area. Maybe next year I'll finally get a story out of it.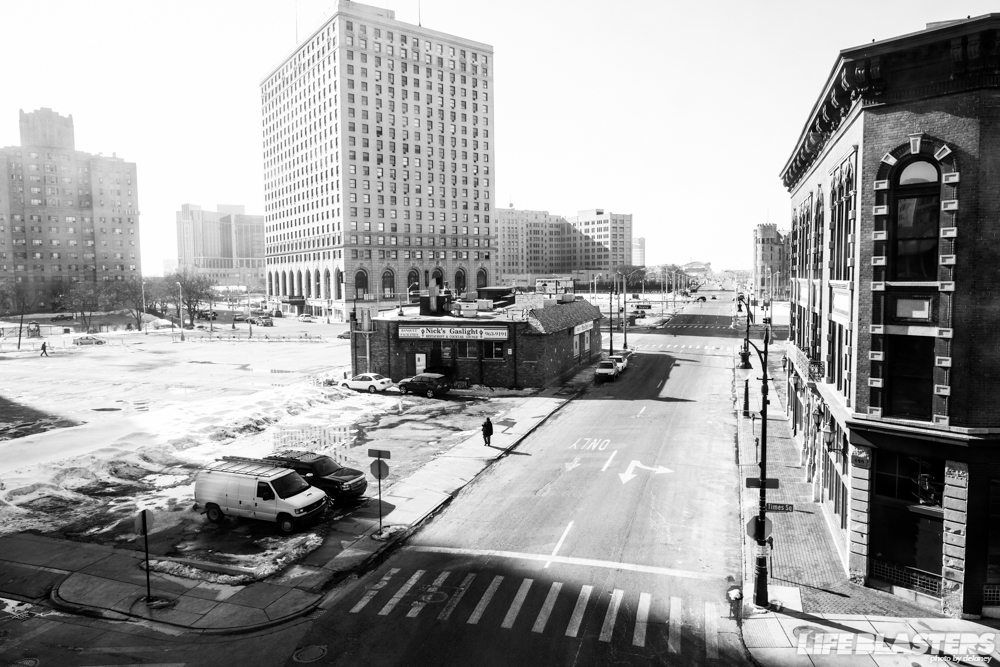 After the show we took the People Mover, basically an elevated subway, around Detroit back to the parking garage. It gave us a good look over the scenic city that is Detroit.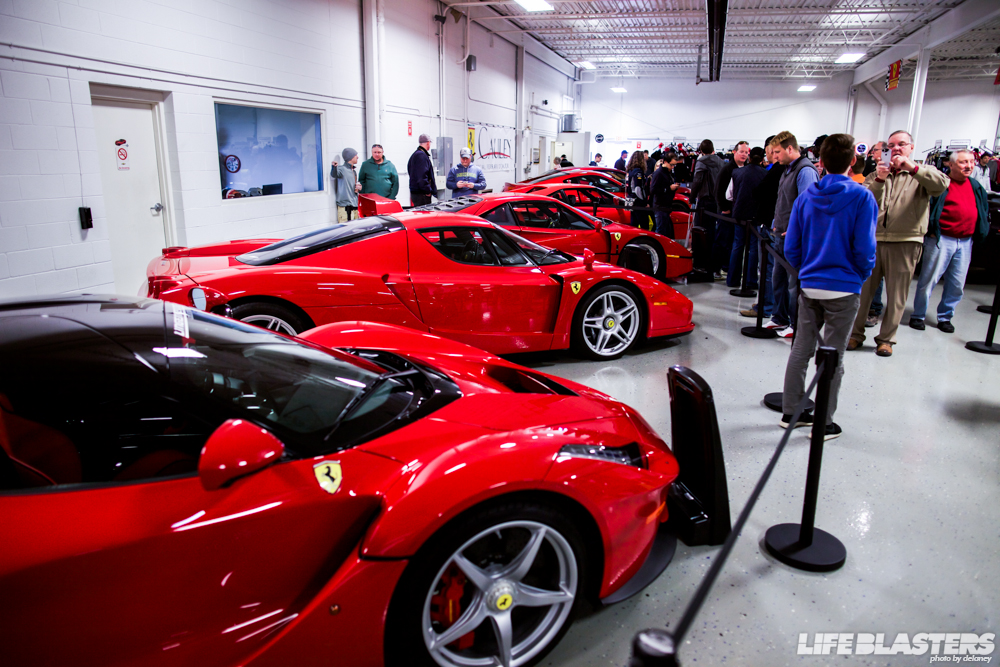 The Lingenfelter Collection has multiple open houses throughout the year, and we finally went back up to check out his collection. Not too much has really changed, but just before the show he received his LaFerrari. How can you not love a LaFerrari, Enzo, and F40 combo?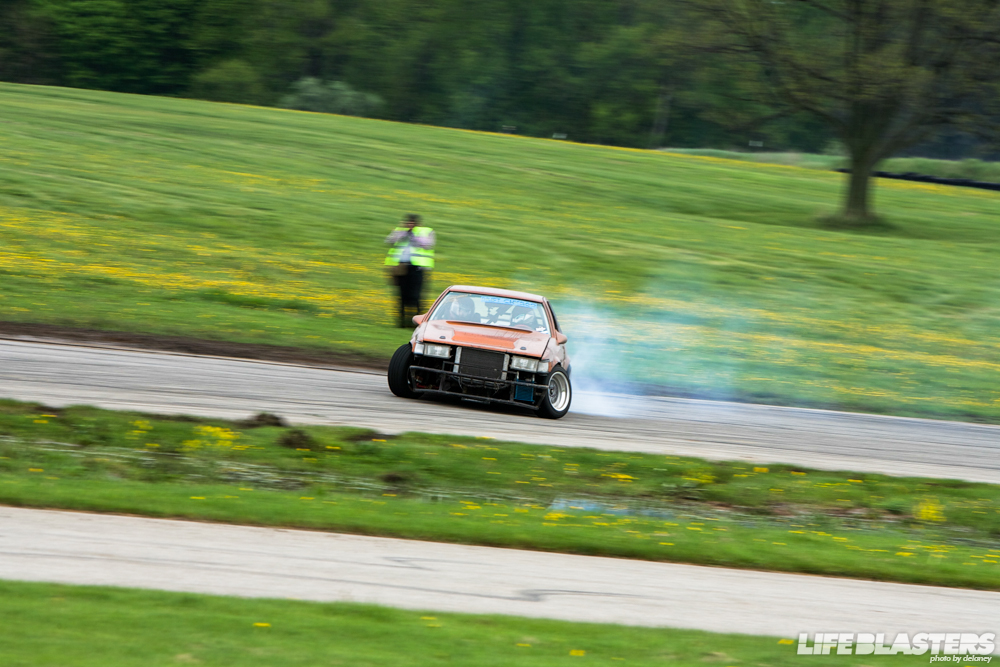 Before this year I had only been to a few drift events, but this year I really ramped up my attendance. I started off at No Star Bash that was held over on the west side of the state at Gingerman Raceway. Even though it was a small event, the grassroots feel was awesome. I can't wait for next year when they come back for the next No Star Bash.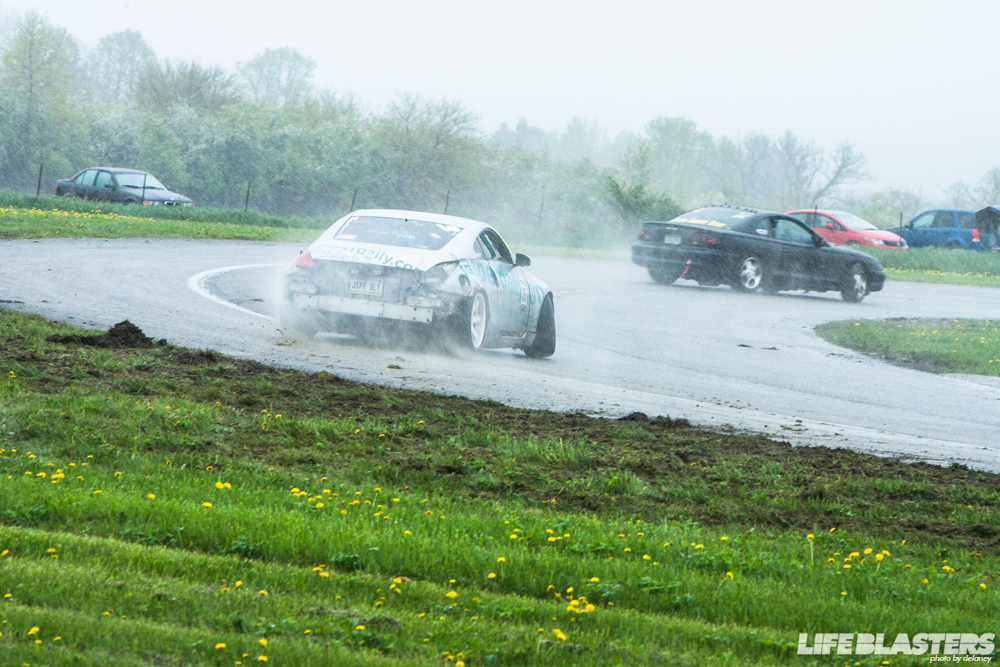 It set the tone for the year too, wet. The whole weekend it rained on and off, but not too long after we got there, it just poured. But in the spirit of grassroots drifting, it didn't stop anyone.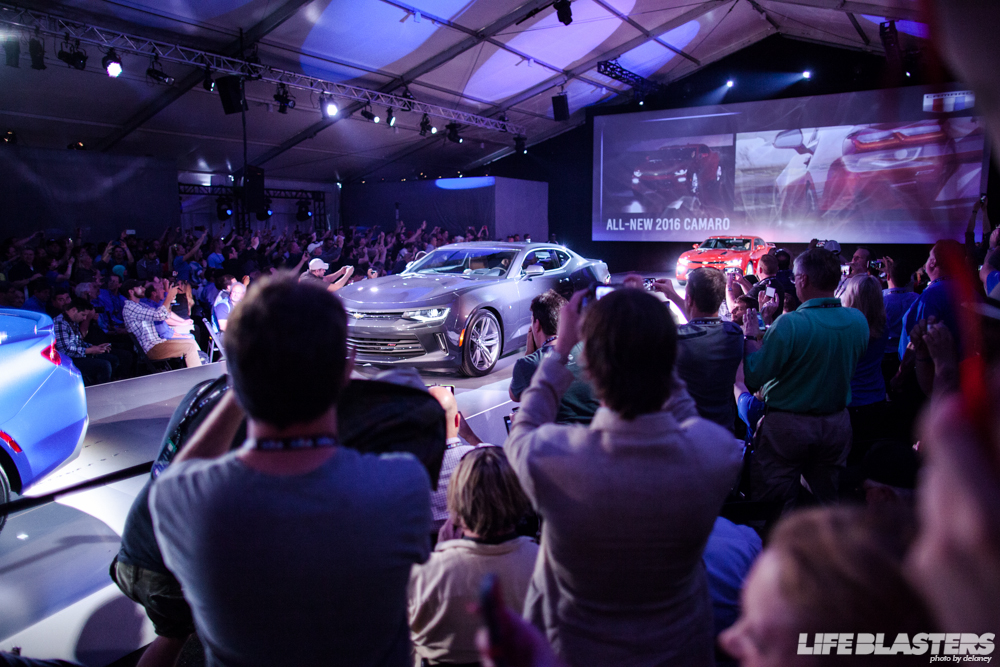 Another cool thing about living in the Detroit area is that we get to see a lot of new cars. We usually see new cars months before they hit the market in camo and other various states. My dad managed to get tickets to the debut of the new Camaro down on Belle Isle, but he was busy so my mom tagged along for the show.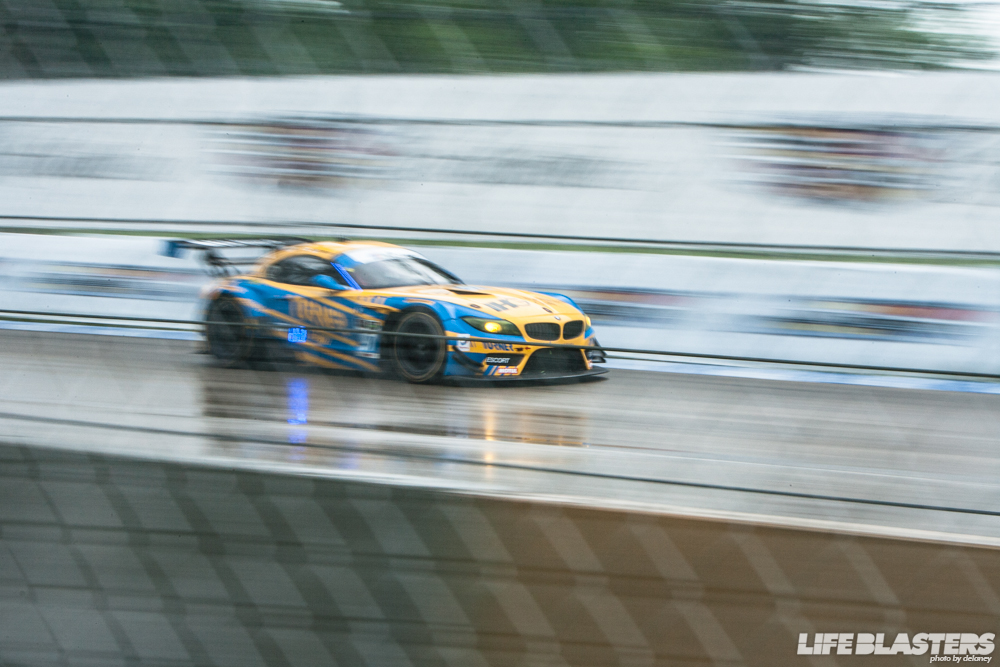 GM had decided to debut the new Camaro just before the Belle Isle Grand Prix. I'm not the biggest fan of the track, but how can you pass up free Friday? Just show up and watch all the practice and qualifying runs for free. And it rained, so that was both awesome and miserable.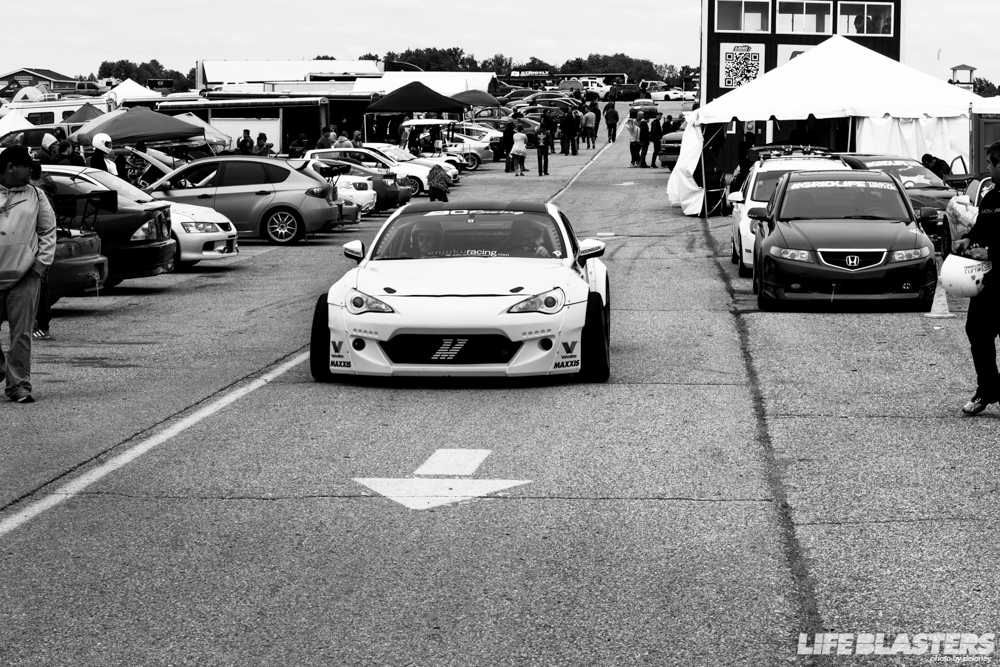 Instead of going back down to Detroit to be soaked all weekend, I went back over to Gingerman raceway to check out Gridlife. Some compare it to Gatebil, albeit on a much smaller scale. Drifting, time attack, car shows and music keep the crowd busy all weekend. Ryan Tuerck brought out his street FR-S for demo runs on Saturday. Unfortunately I didn't make it there on Saturday and missed his only run on Sunday, but all that means is I'll have to catch a ride with him next year.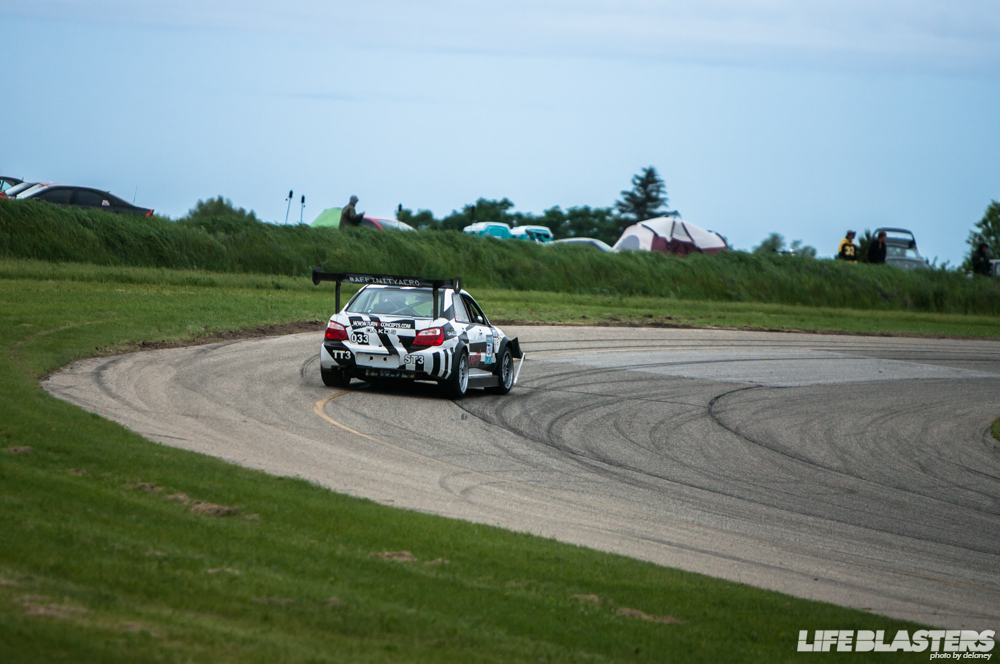 The Time attack cars were way more set up than I expected. Huge wings, massive front slitters and canards everywhere. It was pretty overcast and threatening for rain all day, so hopefully next year it'll be a little sunnier.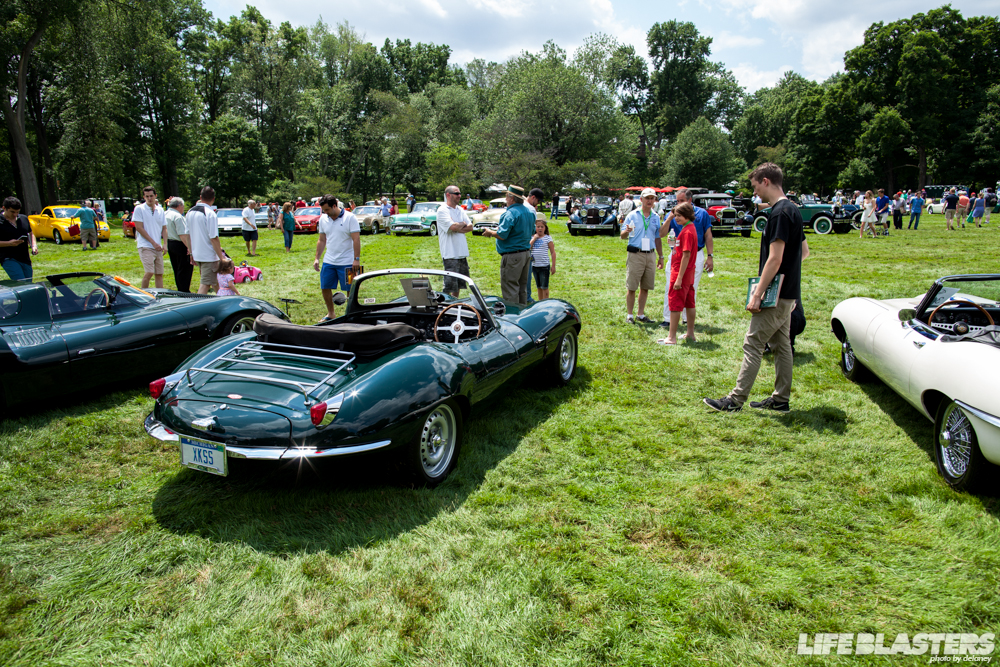 Every year on the East side of the state at the Edsel and Eleanor Ford house, there's a car show called Eyes on Design. It's a celebration of the design of the automobile. Imagine Pebble Beach, but on a much smaller scale. Some truly amazing cars were invited this year, but no car got my attention more than this XKSS. I've had an obsession with the XKSS for a while now, and seeing one in person blew my mind…until I did some research and found out it's a replica. I should've assumed too because real XKSSs go for millions of dollars, if they are even ever up for sale. But either way, it was an amazing replica. So good, in fact, it's probably still more than a new Jaguar.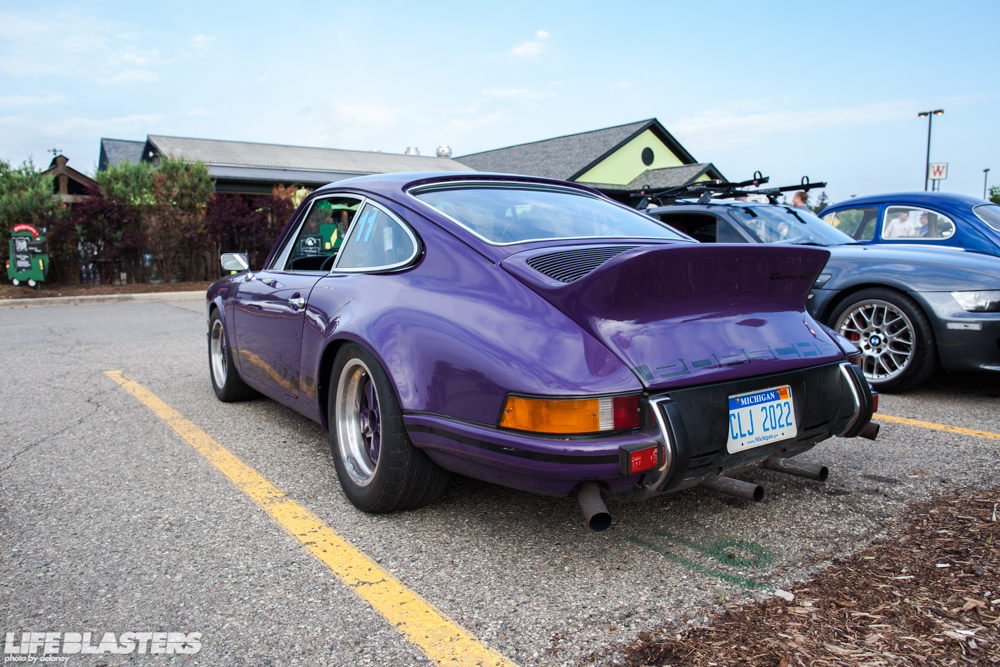 From one of my favorite cars of all time to my favorite car in Michigan. I went on about this car in my last story from the Warehouse, but I couldn't help not including it here too. I don't know much about it, but I do know that I love it. And four exhausts look awesome.  This is Cars and Coffee Ann Arbor.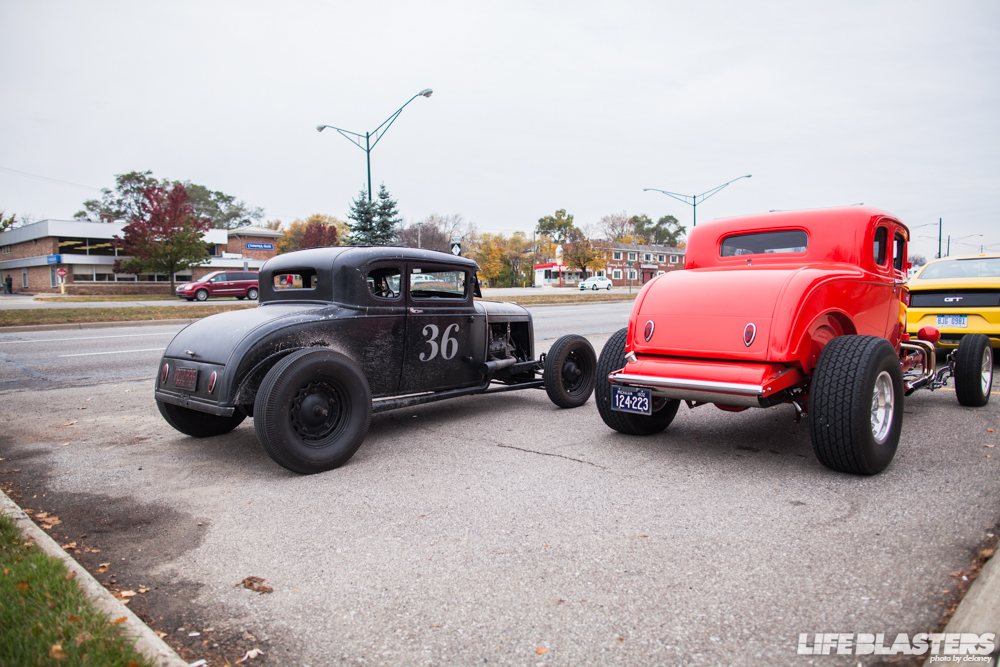 My absolute favorite place in Michigan has to be Pasteiner's Hobby Store. Every Saturday throughout the year they hold a car show. Not just any car show, the best one in Michigan in my mind.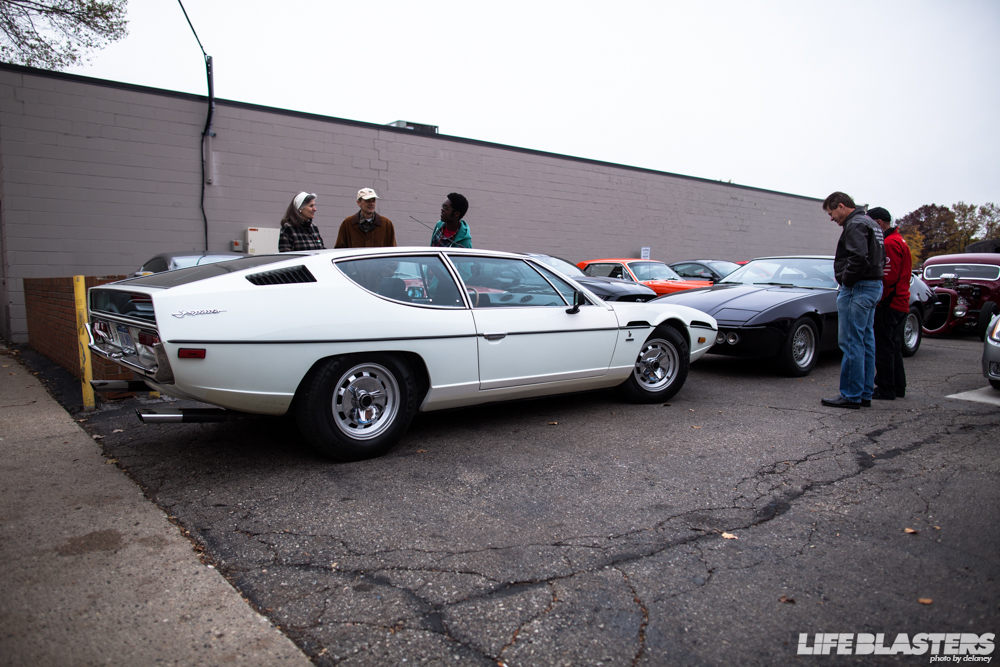 You never know what will show up, which shows how diverse the Metro Detroit area is. This Espada and the two Fords above were there on the same day. A four seater grand tourer and a car that ran at the Race of Gentlemen.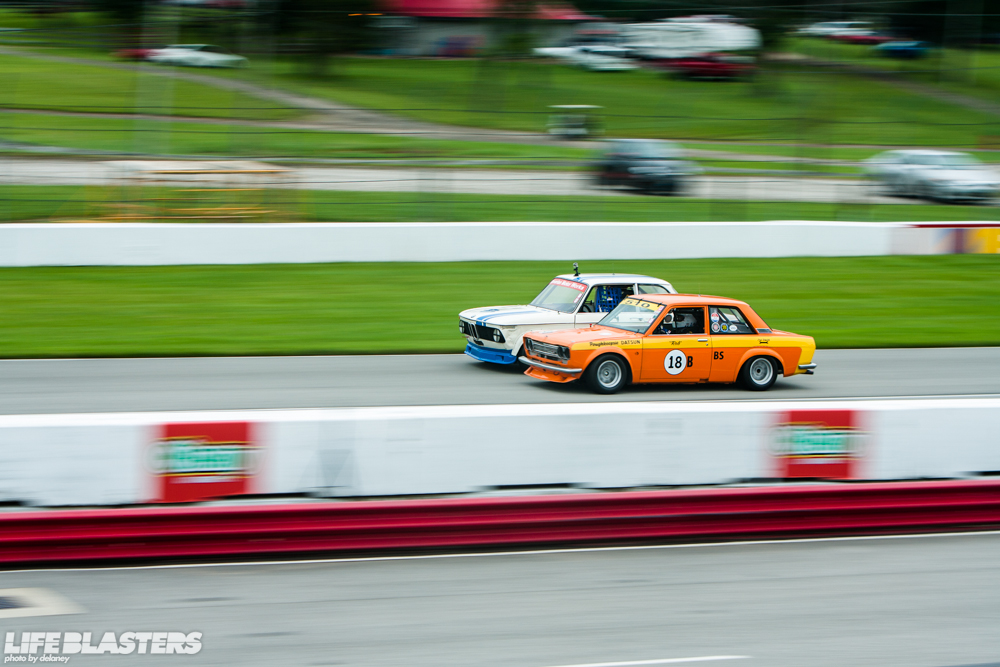 My obsession with historic racing really took off this year too. Mid Ohio doesn't have the largest field of cars, but a Datsun 510 and a 2002 going at it side by side is awesome.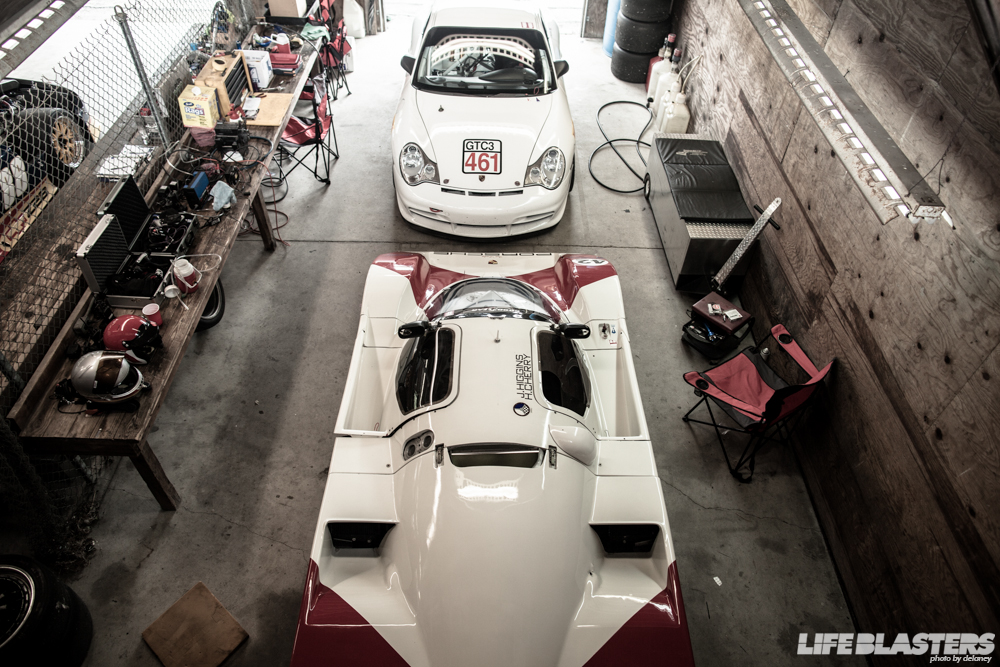 And there were enough Porsches and Porsche-based race cars to keep me happy even without making it to Rennsport.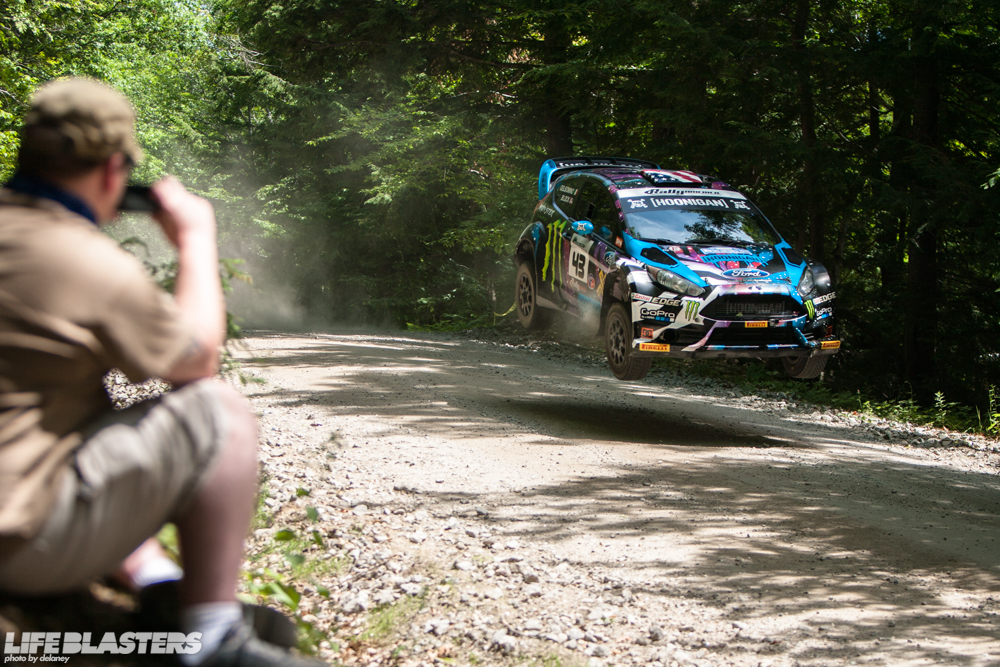 Alex was going over to Maine to shoot the New England Forest rally, and somehow we both thought it would be a good idea to drive there from Michigan. 13 hours later including four hours lost in Montreal, we finally arrived in Maine.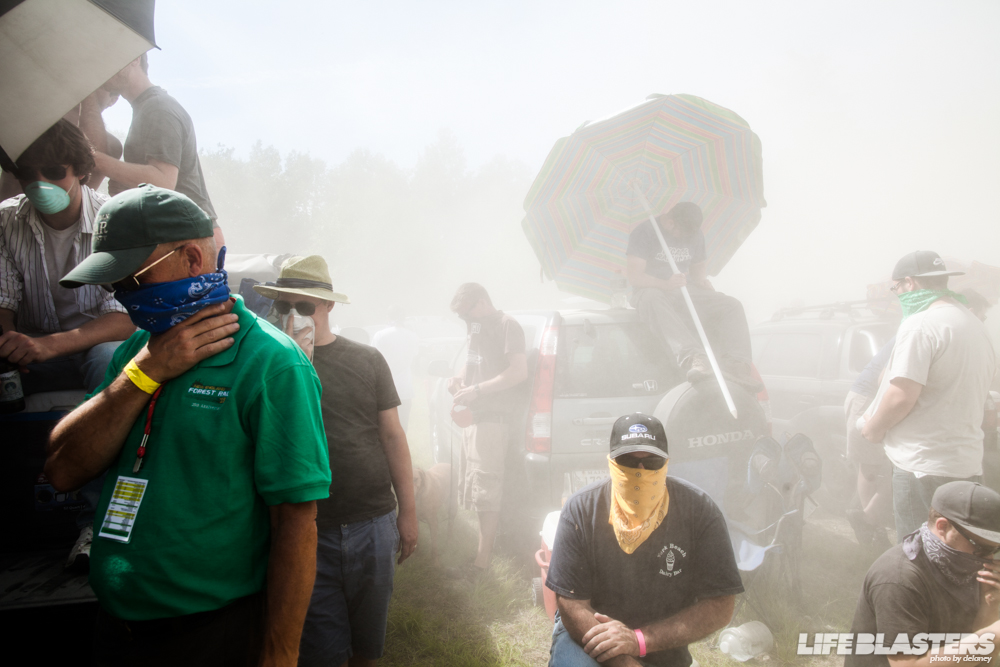 The rally itself was awesome, even though we probably lost a few years of our lives from breathing all the dust. Having Block, Pastrana, and Higgins all going at it again brought back a little bit of the magic that I remember from when I started going to rallies back in 2007.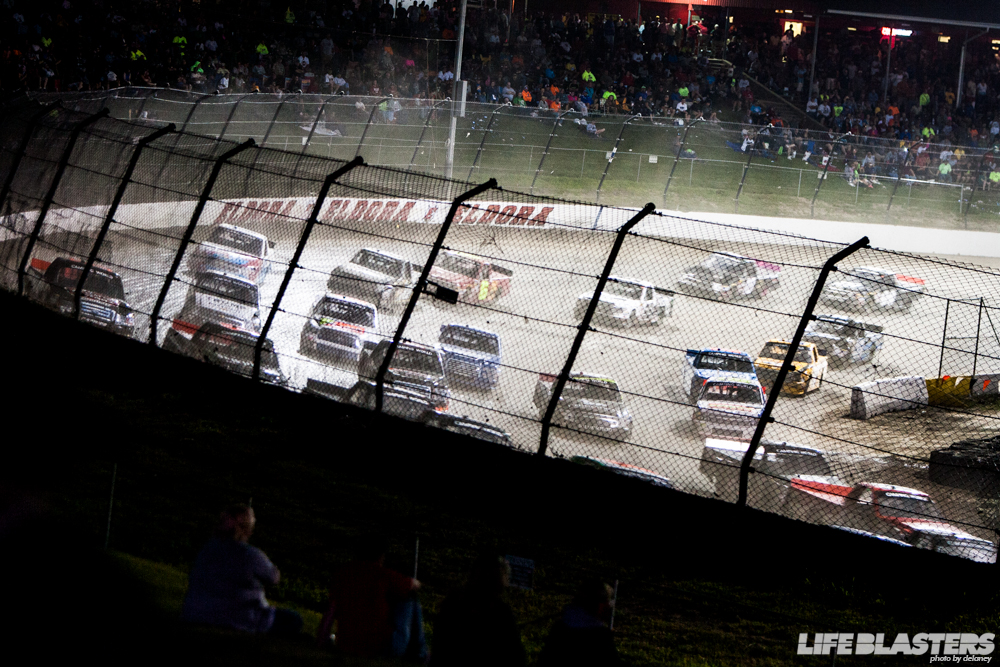 After I got back from Maine, it was the start of some truly amazing weeks. One of my favorite events in the whole country is the Mudsummer Classic. 32 trucks running seven wide on a half-mile dirt track is enough to keep a smile on anyone's face.

Mudsummer is held during the week, but the following weekend was packed with automotive events. There's a small track around Metro Detroit called Waterford Hills Raceway, and it has a shooting range! They too have a smaller historic race with mostly Minis and Cortinas. This car is an ex-Bobby Rahal Can Am car from the early eighties.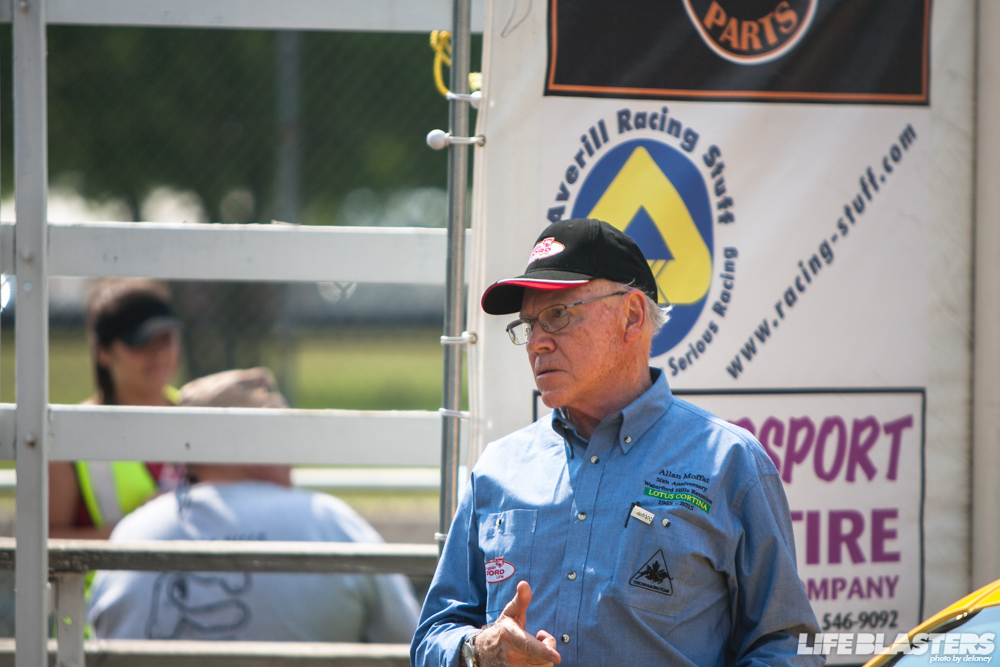 Even though it's a small event, they still had an impressive guest. Some people might not recognize the name, but this is Allan Moffat. He's won the 12 Hours of Sebring, the 1000Kms of Bathurst (four times), and just about any other racing series in Australia between 1965 and 1989. This is why I love these kind of events, you never know who or what you'll see.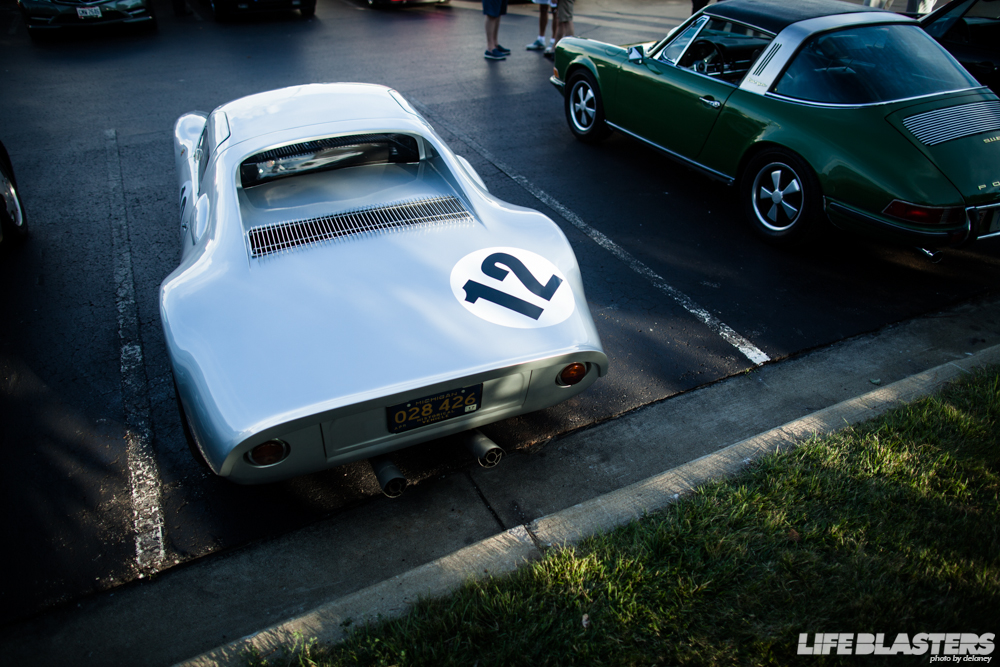 During the same weekend, a fancy hotel and golf course called the Inn at Saint John's holds their concours, called the Concours D'Elegance of America. In the days leading up, there are meetings of German cars and Italian cars. This Porsche 904 came out for the German meeting with a piece of paper that showed off its impressive history. 1964: Targa Florio 2nd overall, Seventh overall at Spa, and the winner of its class in the 1965 82 Hours of Nurburgring. Yes, 82 hours. This is one car I need to feature.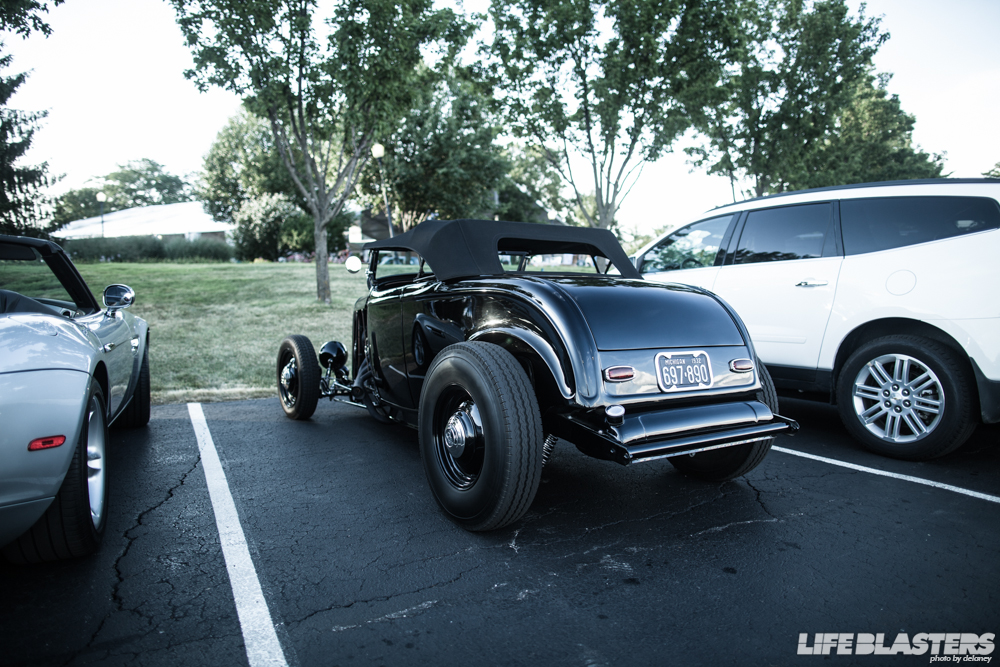 At the same time, there was a pre-auction show in another part of the hotel. The cars were amazing, exactly what you would expect from a concours level auction. But this Ford was in the parking lot. To say it is perfect doesn't do it justice, not even close.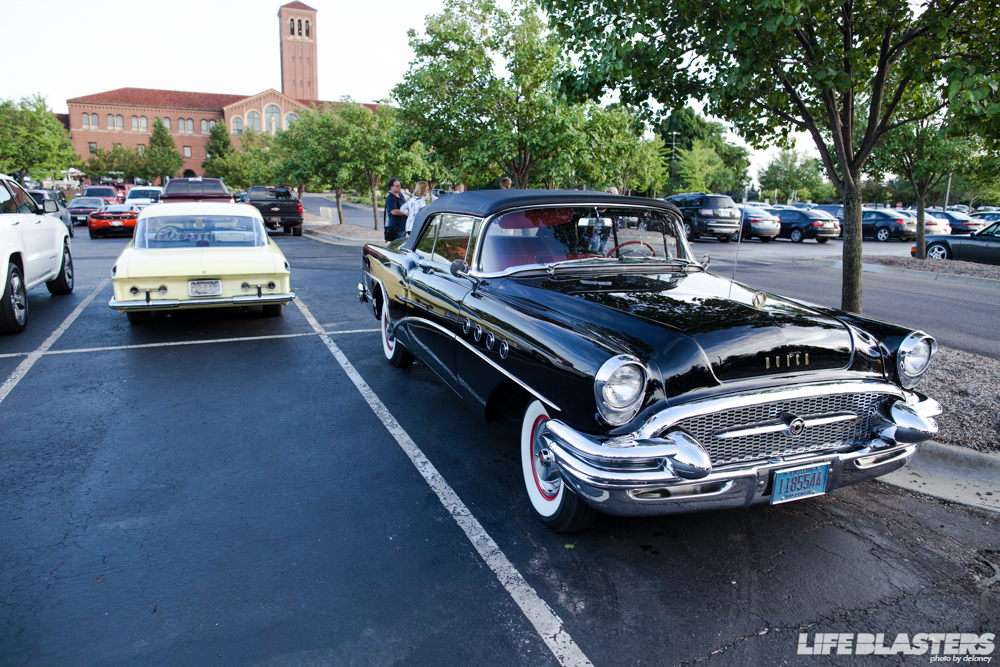 The next day was the Italian Gathering, but it was boring. The parking lot of the hotel though was a bit of a treasure trove. Like right here, a Buick Roadmaster with a Ghia L6.4 Prototype and a McLaren MP4-12C mixed in.

Car and Driver held their Cars and Coffee event, which had an awesome turnout, and their garage was pretty awesome too.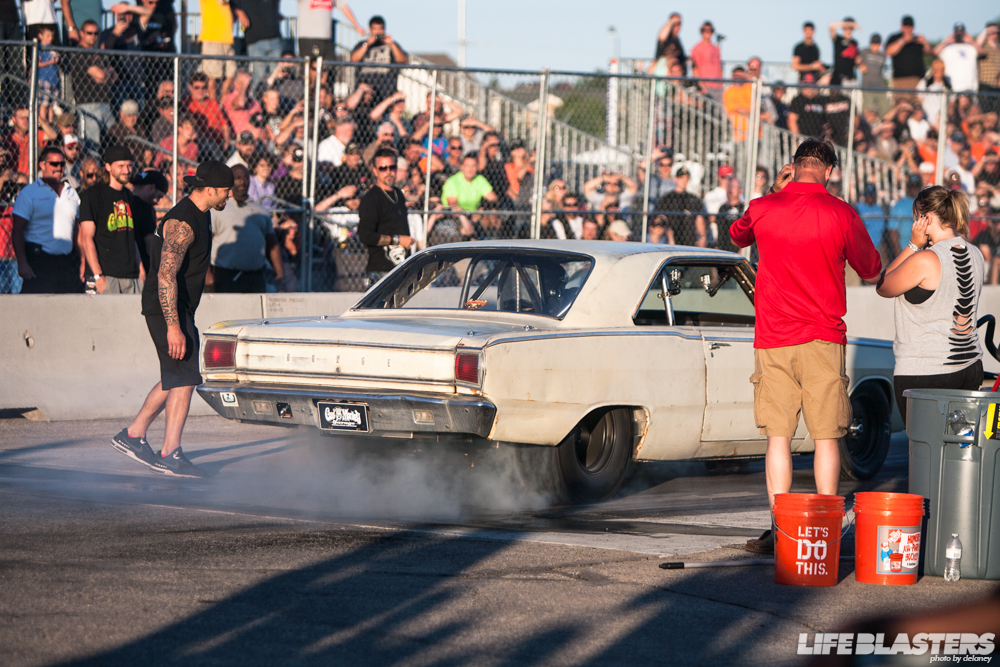 With one awesome weekend done, not too long later was another crazy weekend. The Woodward Dream Cruise was the main event, but a couple days before the guys from Roadkill held their first ever Roadkill Nights. They challenged Gas Monkey Garage to a Hellcat drag race as the main event.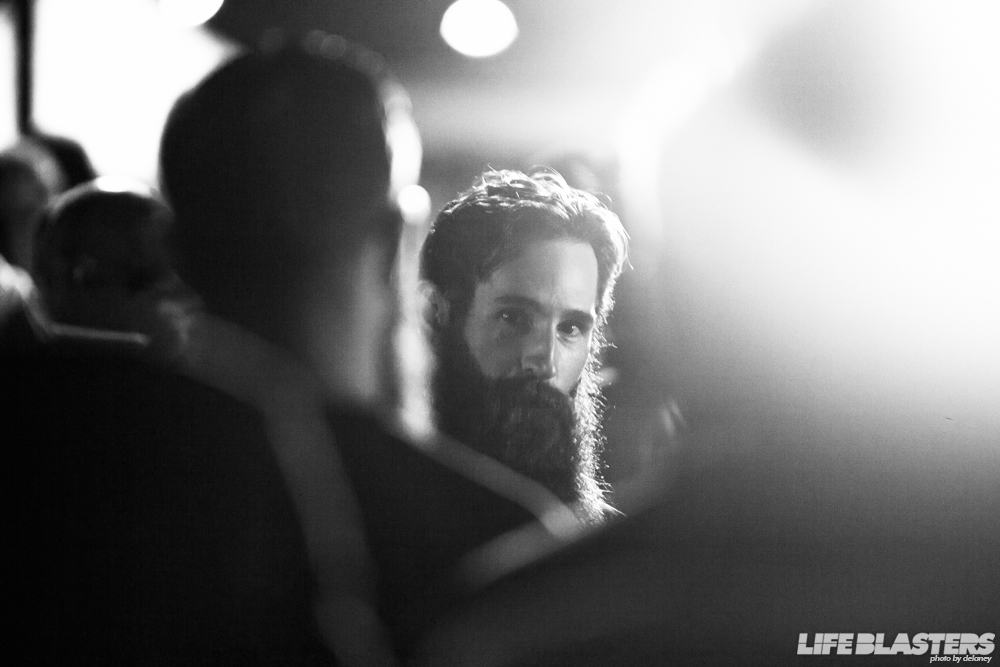 Even though Roadkill were the favorites, Gas Monkey took the win. Some say they didn't follow the rules, but it was all in good fun. And I'm sure Dodge loved all of it.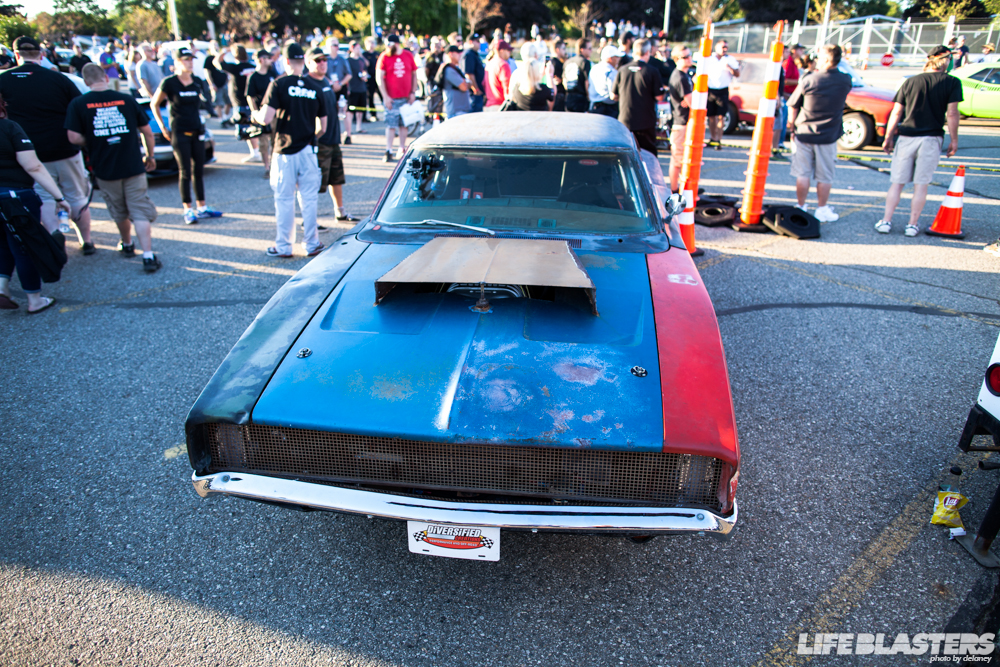 Seeing the famous General Mayhem was pretty cool too. Hard to believe that this car was a shell, then fitted with a Hemi from an old motorhome, and now has a Hellcat motor in it.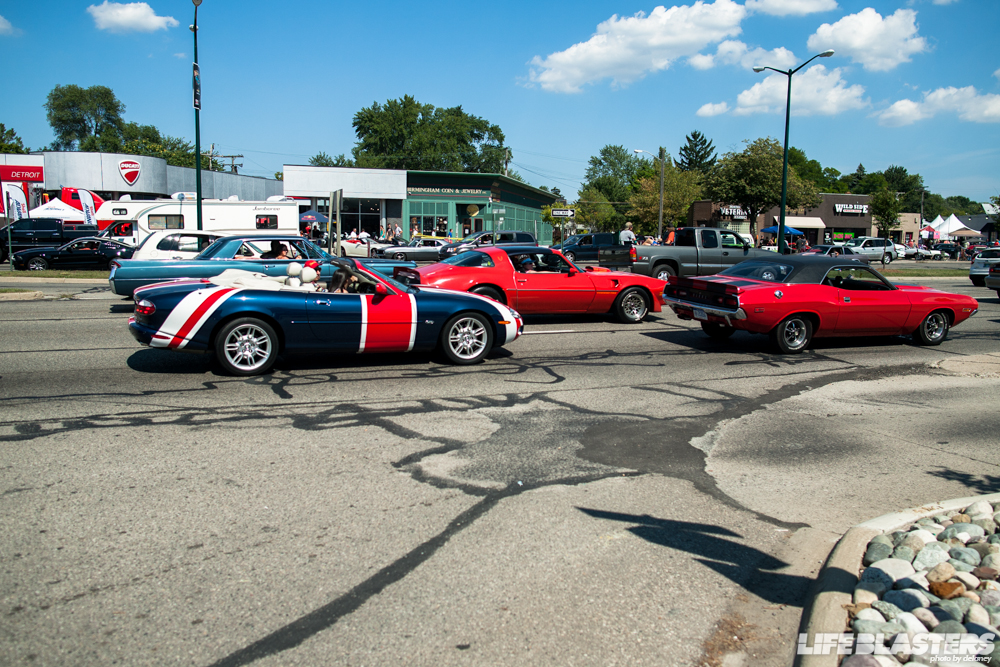 Then Saturday rolled around and it was time for the Dream Cruise, the largest single day automotive event in the world. No matter how hard you try, you will never be able to see the whole thing. 40,000 cars take part in the cruise.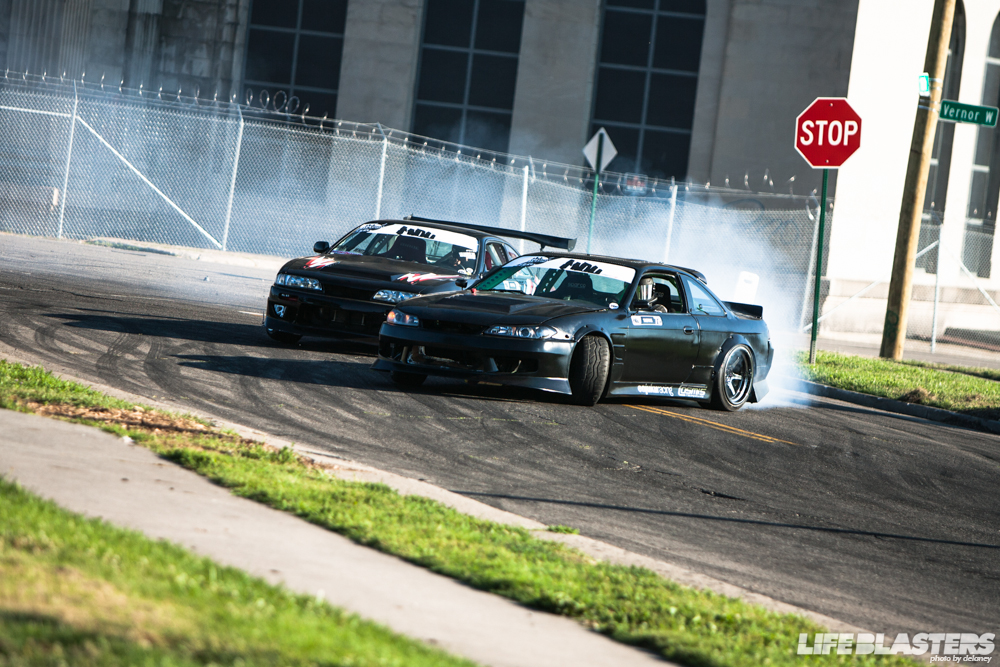 At the same time the Midwest Drift Union had their Streets of Detroit event in front of the old train station.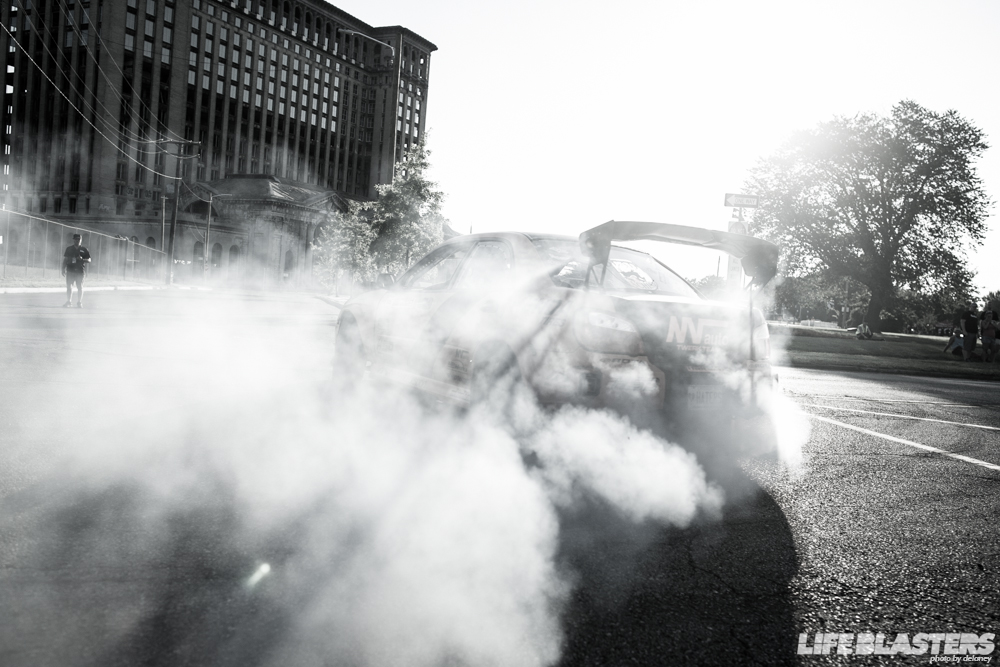 It's hard to beat that backdrop.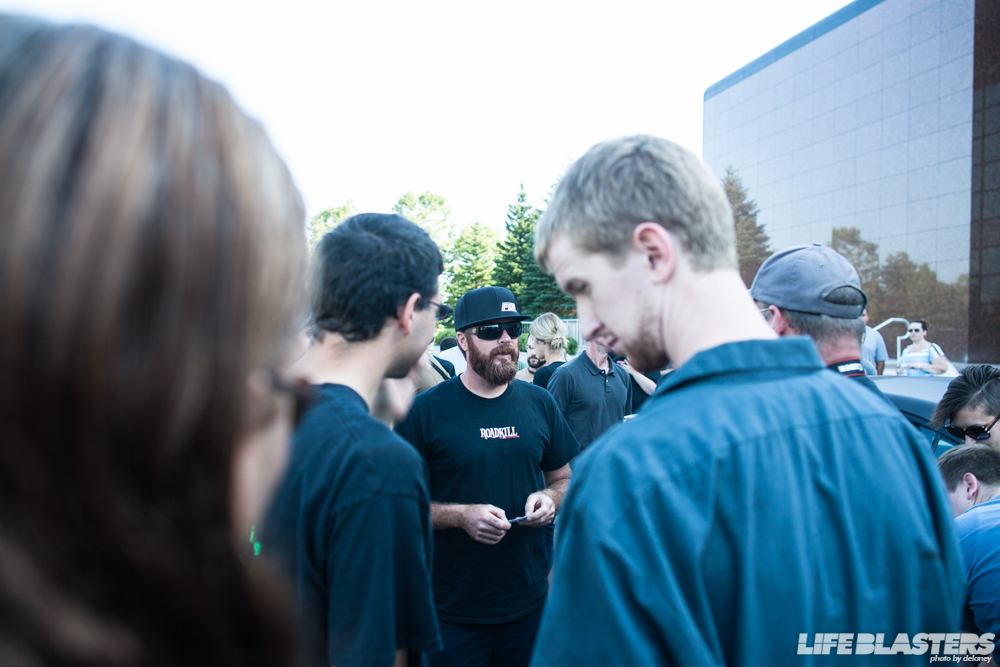 After the crazy, and insanely hot Saturday, Sunday was a nice, relaxed day with a little get together with the guys from RoadKill. Just a nice low-key meet and greet before they set off on their road trip.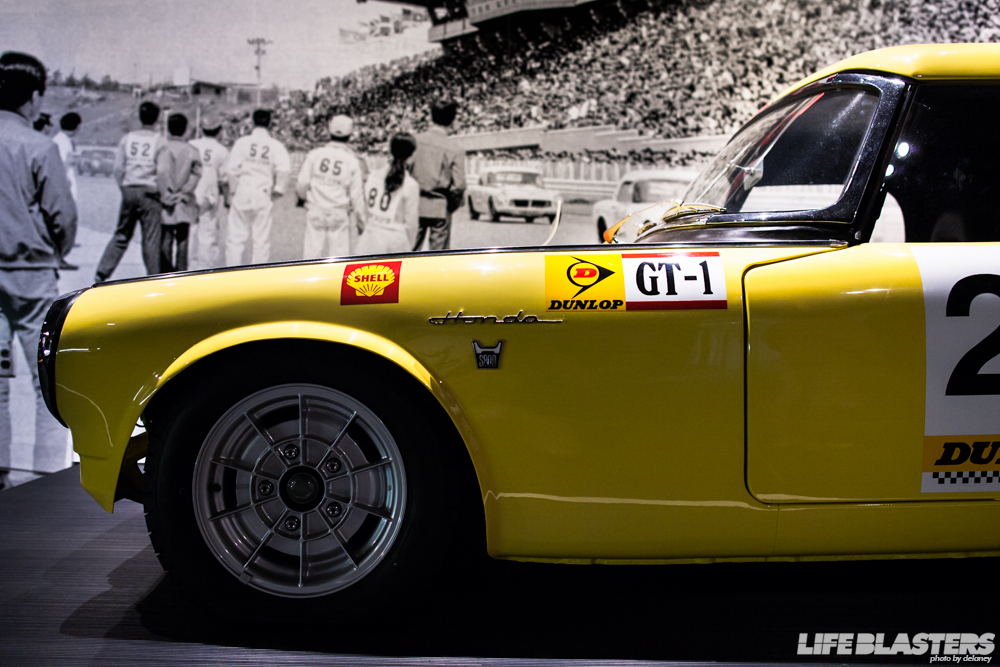 Everyone knows the Henry Ford Museum, but sharing the same parking is the Automotive Hall of Fame, a small museum that celebrates the pioneers of the automotive world. An entire section was dedicated to Soichiro Honda, including this S800 that won its class in the 1968 12 Hours of Suzuka.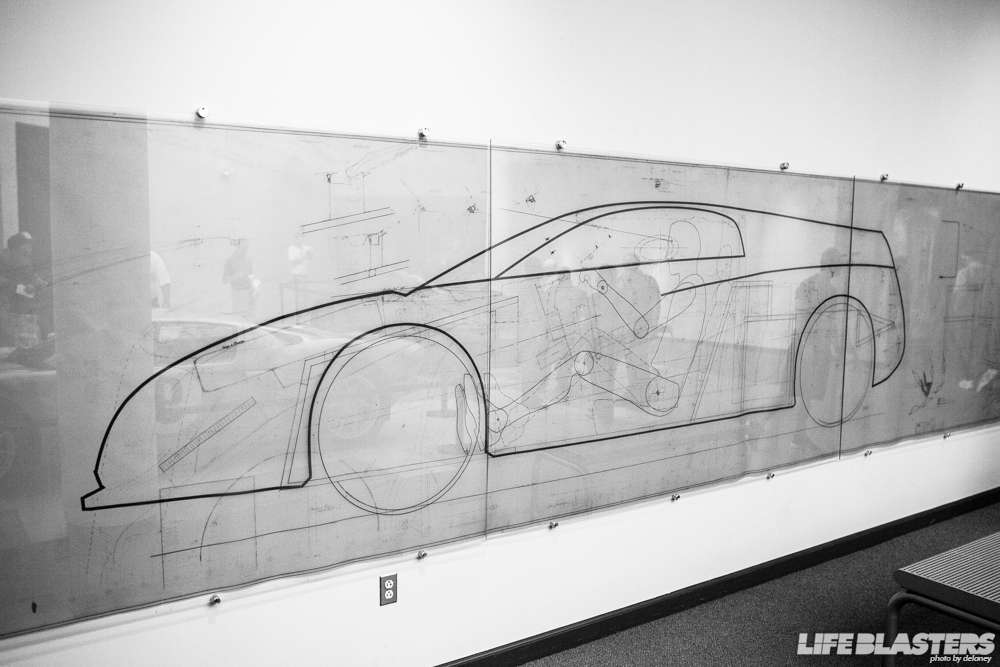 They also had this full-size sketch of the Alfa Romeo Scighera designed by Giugiaro.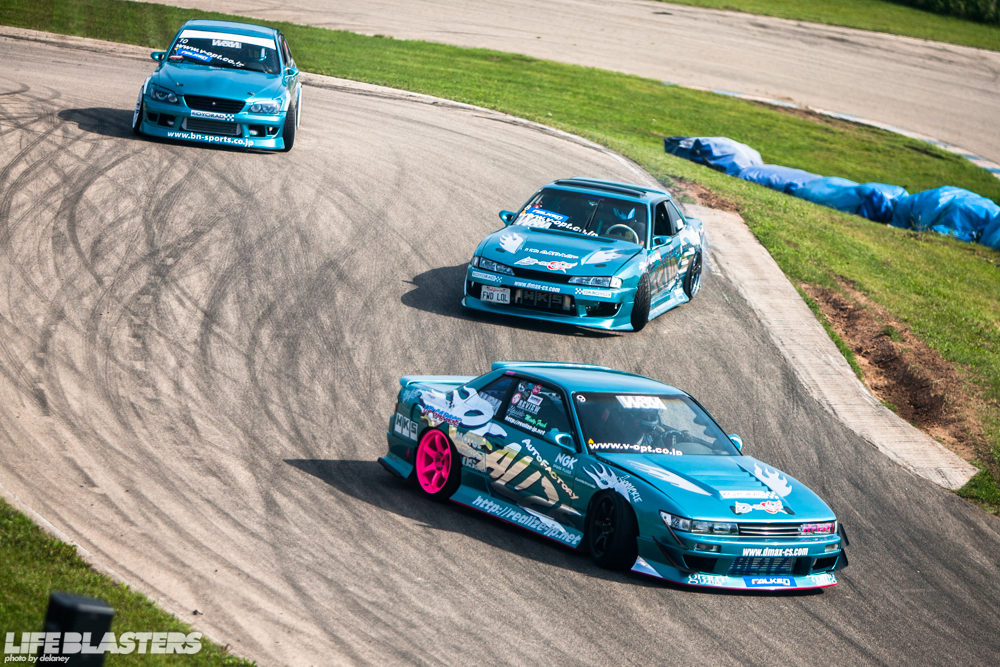 And after waiting on this since last year, it was time for Final Bout II. Teams from all over North America come to a little town in Wisconsin for one of, if not, the best grassroots drift events in the country.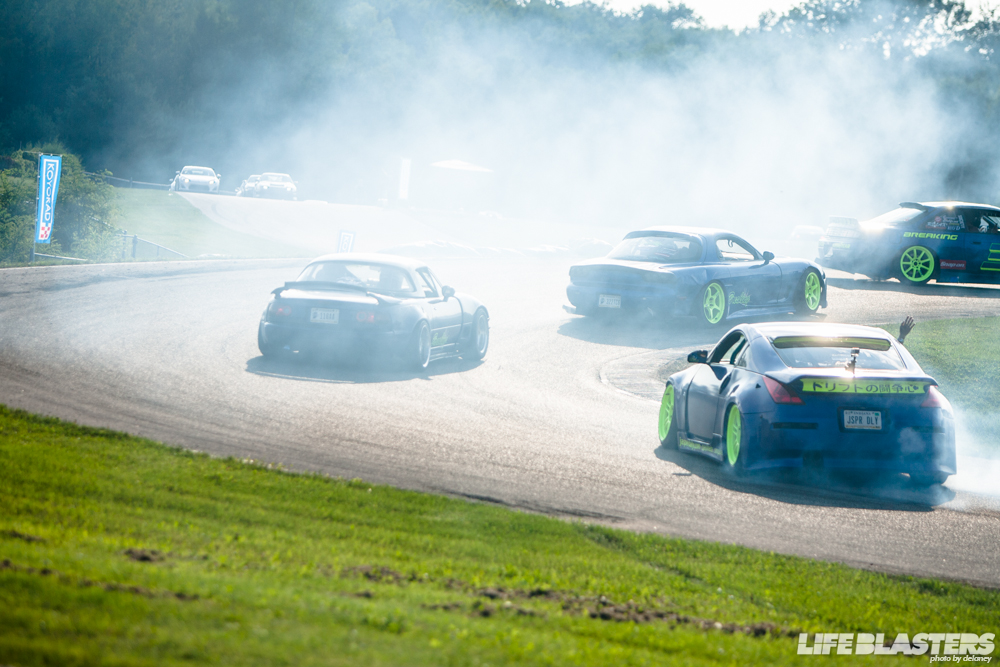 Event though it's technically a competition, most of the weekend is just a big party with teams doing tandem trains all weekend with each other. It's only in its second year, but has already doubled in size.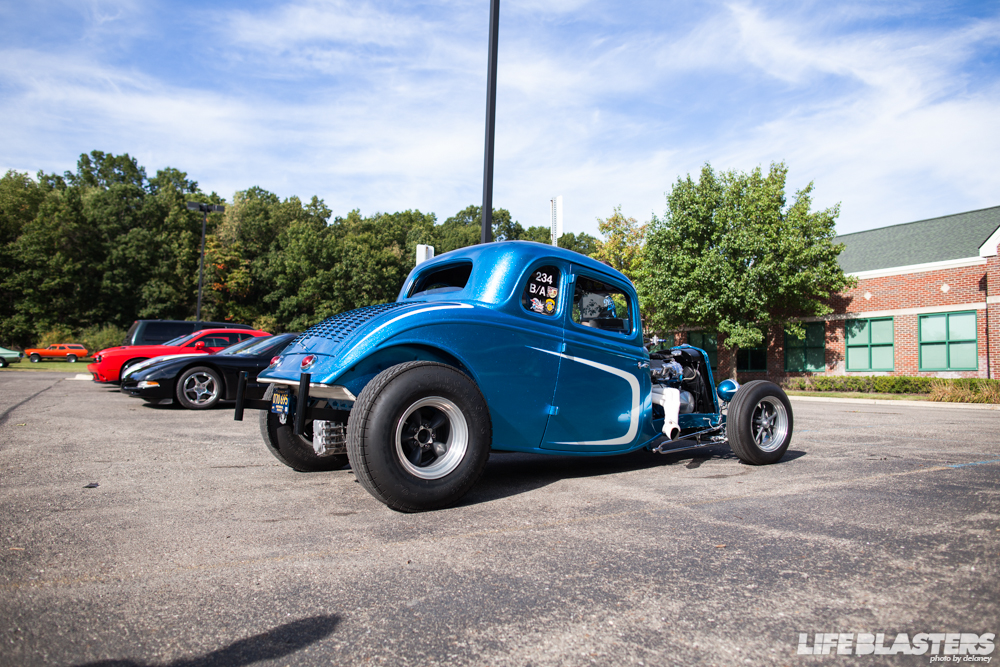 I try to get to as many events as possible, but sometimes it's the local shows that are the best. All of these events are spread out over the summer in all different places, but the photo above is from a local favorite. A restaurant in Milford, Michigan called Baker's holds a car show every Sunday afternoon throughout the summer. They even claim it to be the largest weekly cruise in, in America.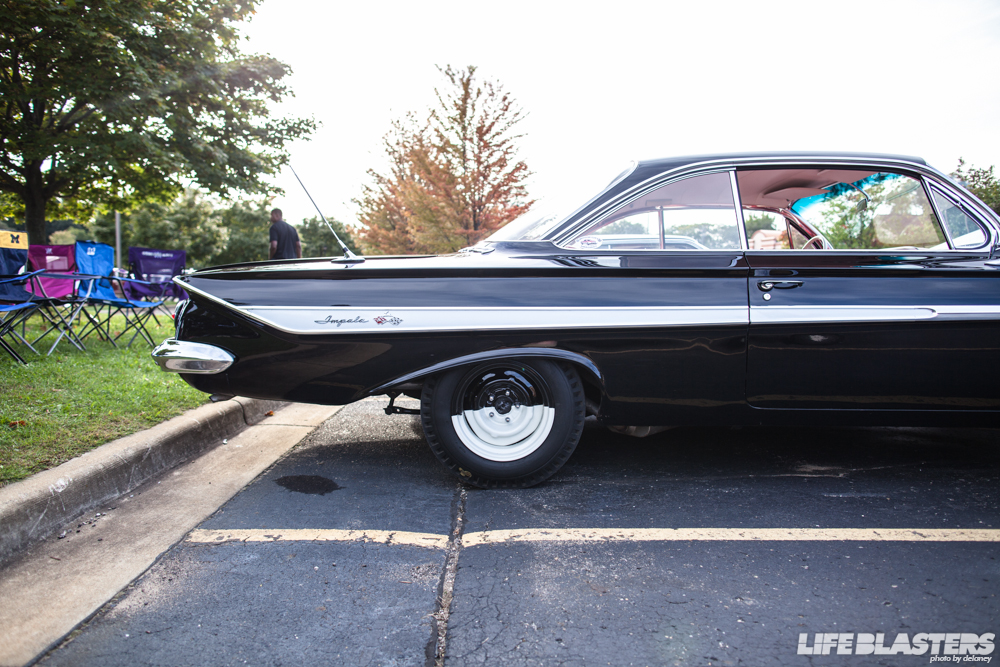 Since I live in Michigan, we're surrounded by muscle cars. Because of that, most of the shows are dominated by muscle cars and big Detroit iron. Including this Impala, which is a car that I shot every time I saw it. The black and white rear wheels are just awesome to me.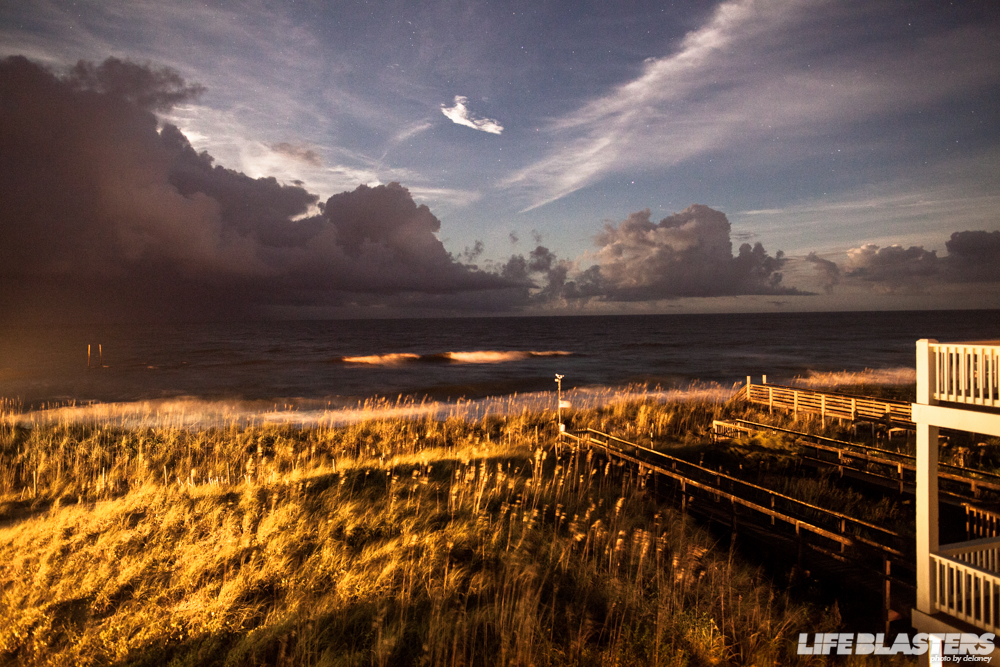 With the cold weather coming, we decided to take a family trip down to North Carolina to get a little ocean air before it was too late.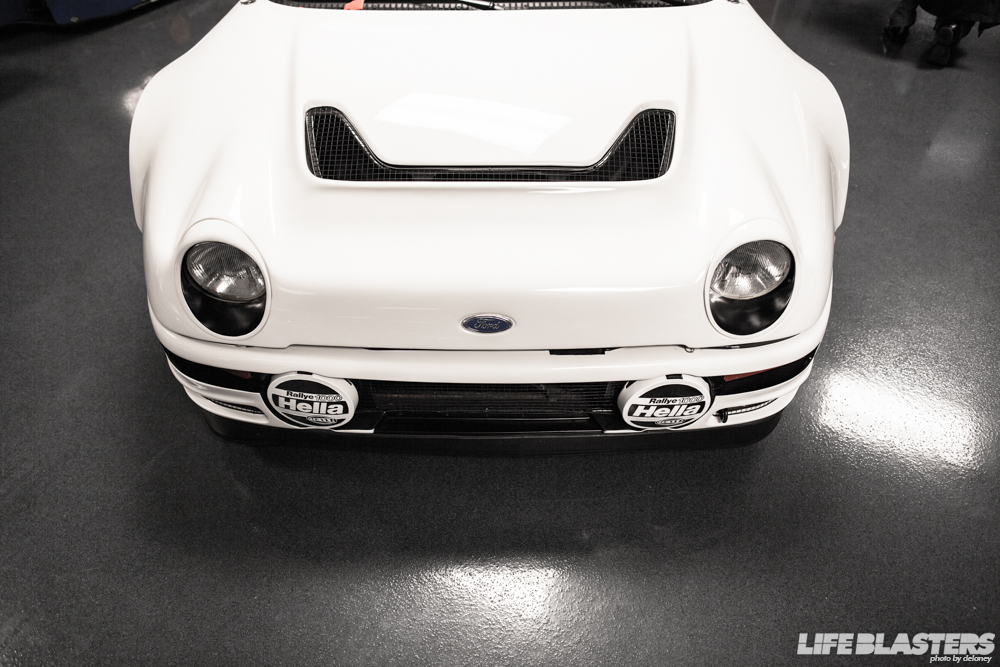 North Carolina wasn't quite the end of my year. I'll have two stories coming up that'll sum up these photos even more, but I'll just leave this RS200 here for now.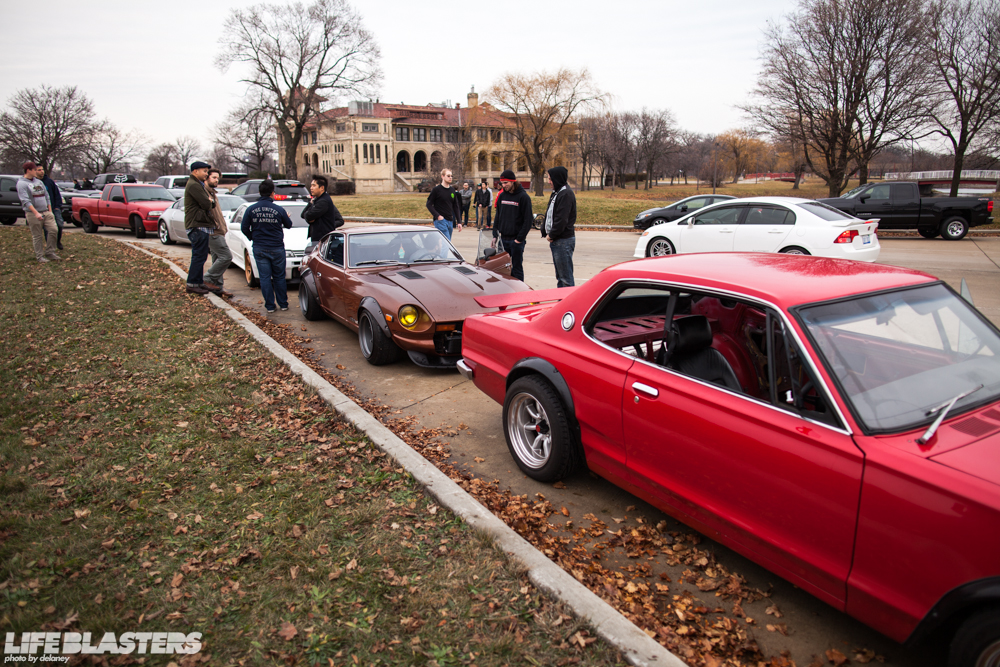 And what else do you do in Michigan on December 13 when the high is 63? Have a car show with over 1,000 people and 300 some cars on Belle Isle. Or as it was known, "The End of the Season (or is it?) Super Car Meat Meet in the D Part Deux, Back to the Island Again, Because Why Not."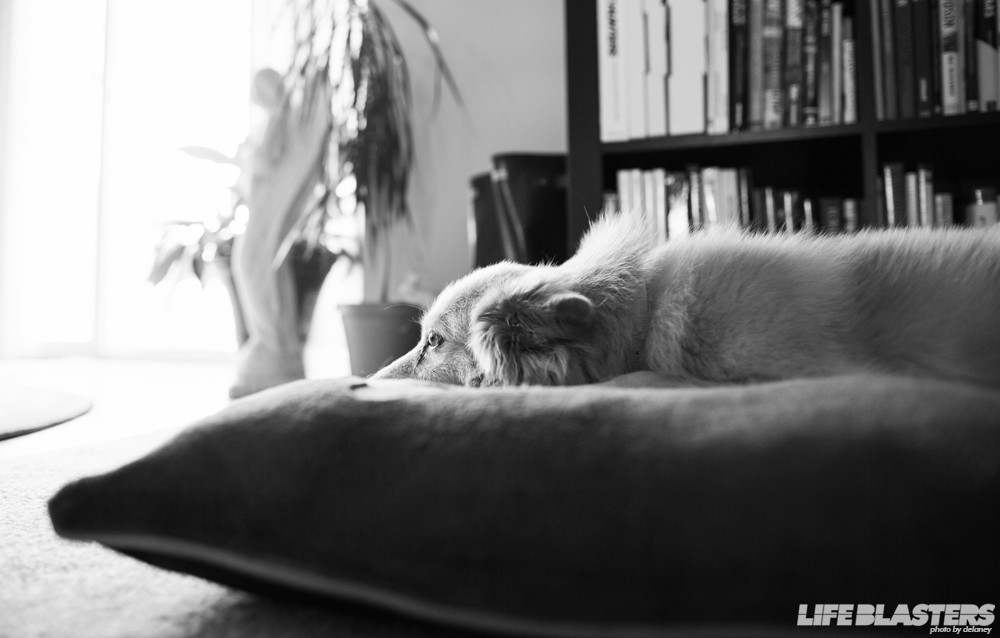 And we adopted a dog. Meet Fiona!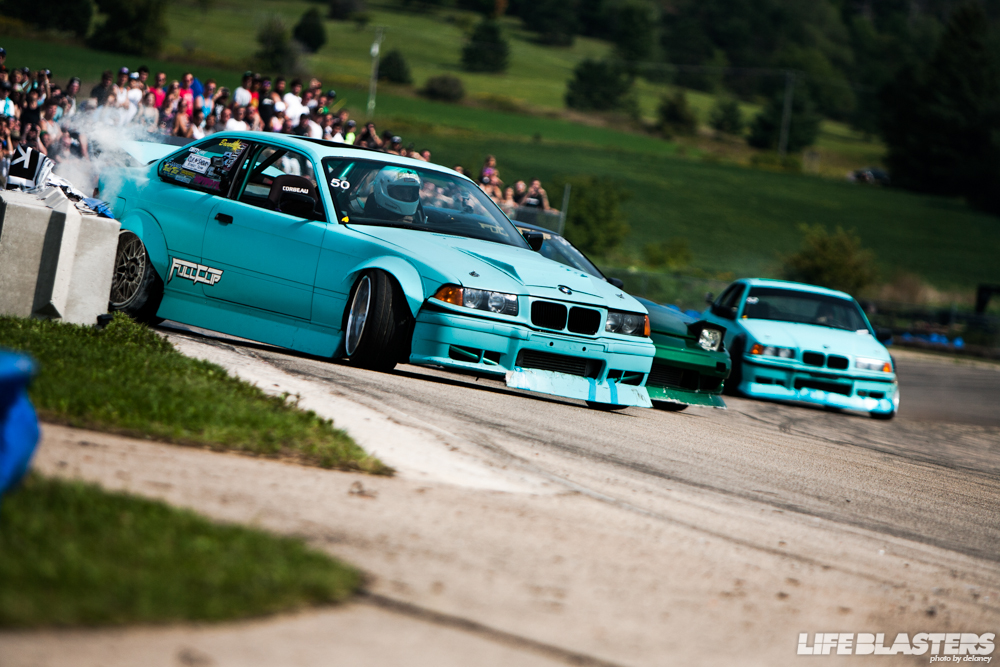 It's been an awesome year. From starting off in Scotland and going from drag racing, drifting, car shows, NASCAR, cruises and some historic races. I don't think I can ever get enough of cars or racing, but this year was pretty good. And add on top of that El Niño is keeping the temperature here in Michigan around the 40s, it'll be a hard year to beat. Although we're planning some stuff for next year that might even blow this one out of the water.
Delaney
Email: delaney@lifebalsters.com
Instagram: @lifeblasters, @ericdelaney