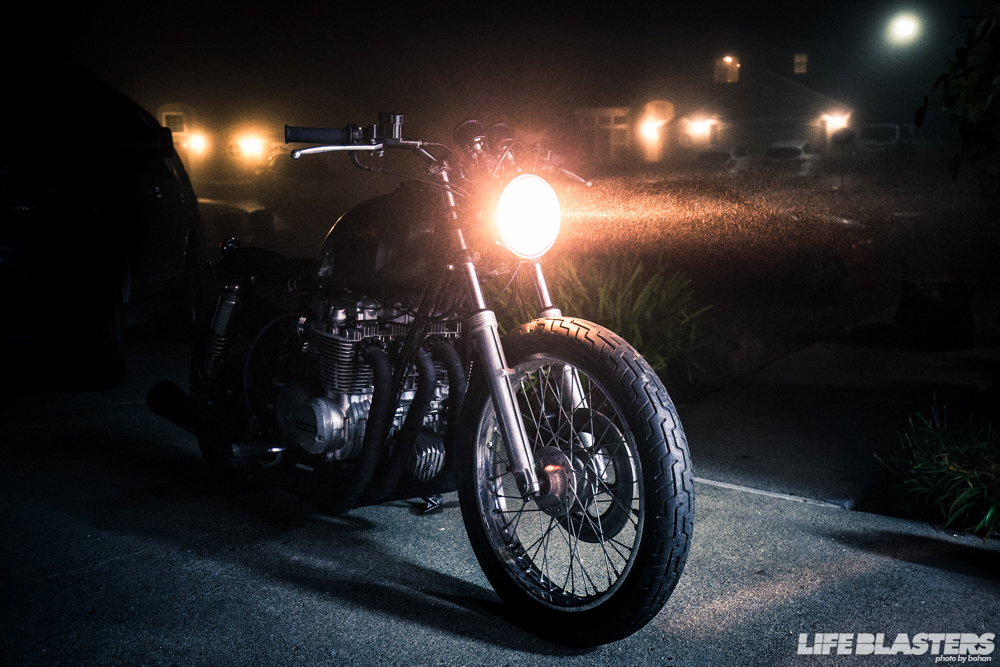 Benicia, California: Another year, another tally mark on the wall of life. In many ways, 2014 had been the worst year of my life, so I was happy when January 1st, 2015 came around. I was nearing the end of my 1980 CB650 build, and on a rainy January night I rolled it outside in a running condition for the first time.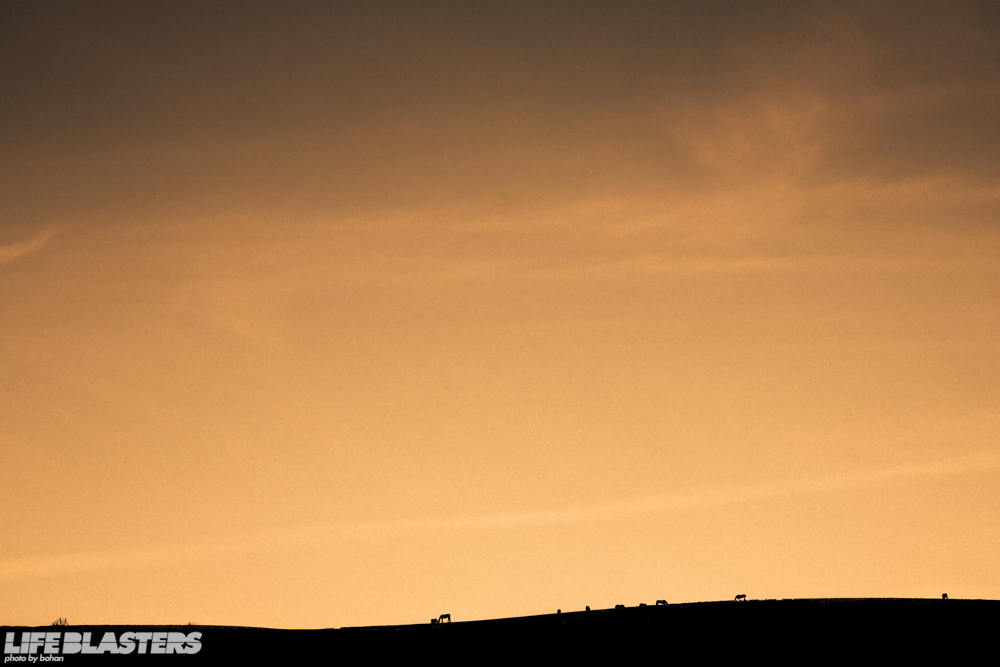 Union City, California: There's a horse ranch down the road from my house, and every once in a while the horses line up on the ridge.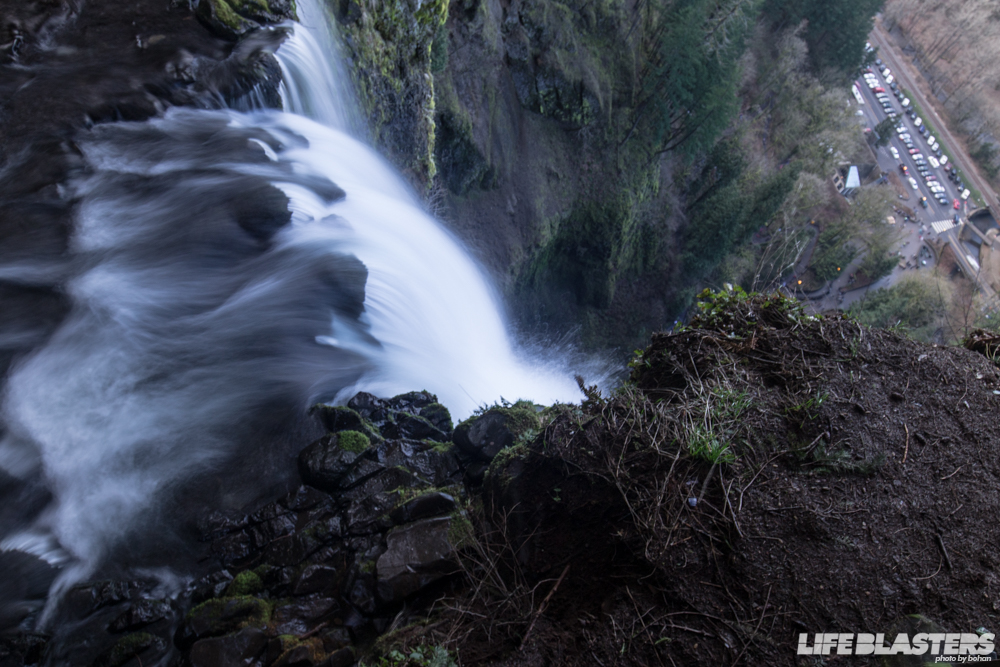 Multnomah Falls, Oregon: I see a lot of photos shot from the bottom, but I've never seen one from the top looking back down at the parking lot.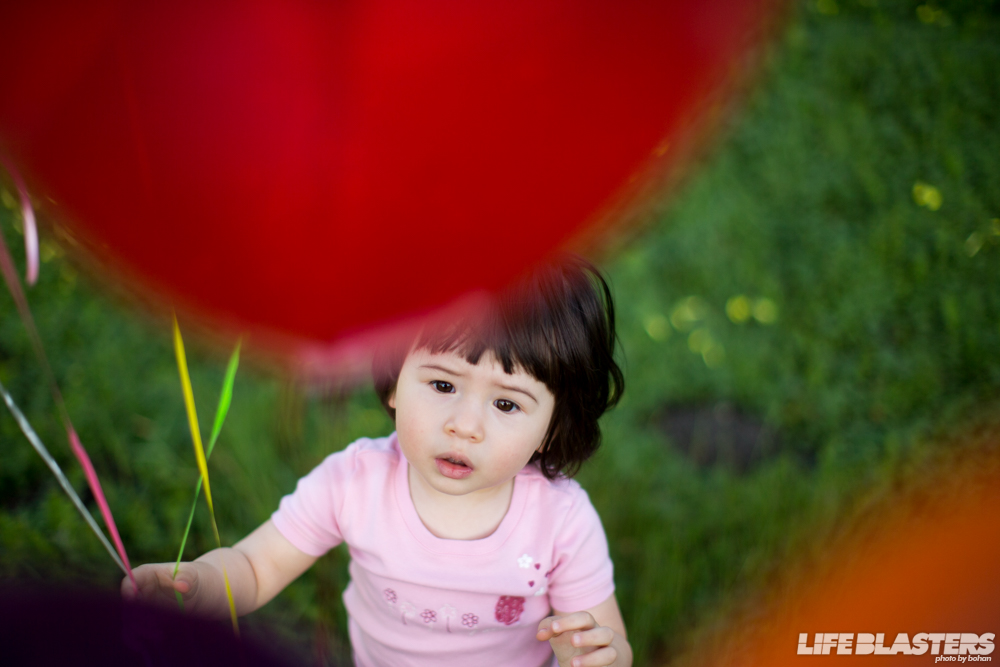 Hayward, California: Katharine loves balloons, so on her second birthday she got a handful of them.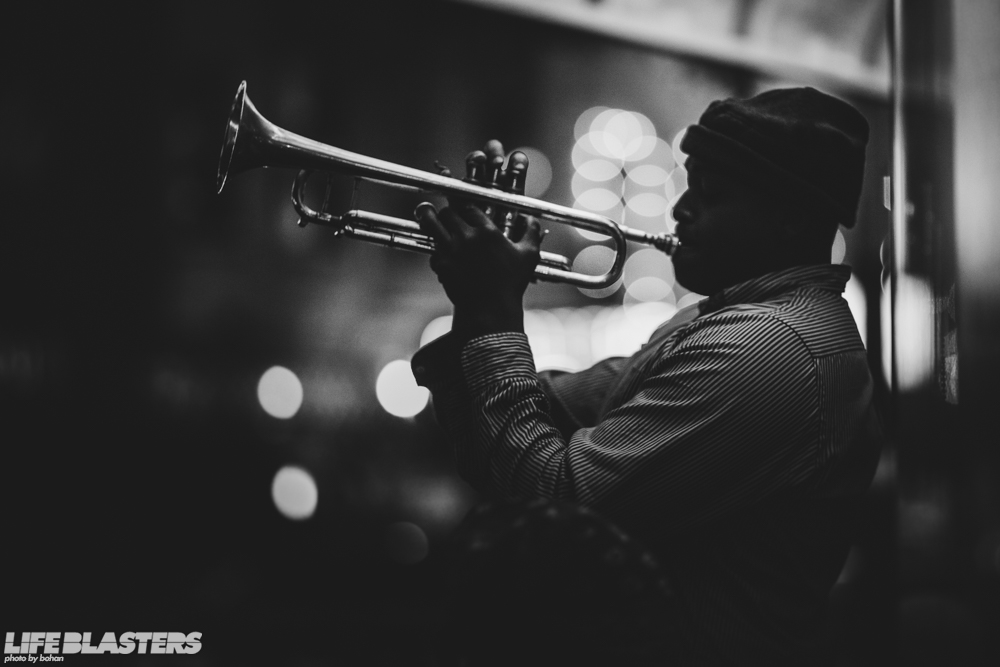 San Francisco, California: After drinks with the guys, we stepped outside and found a trumpeter entertaining anyone who'd stop and listen.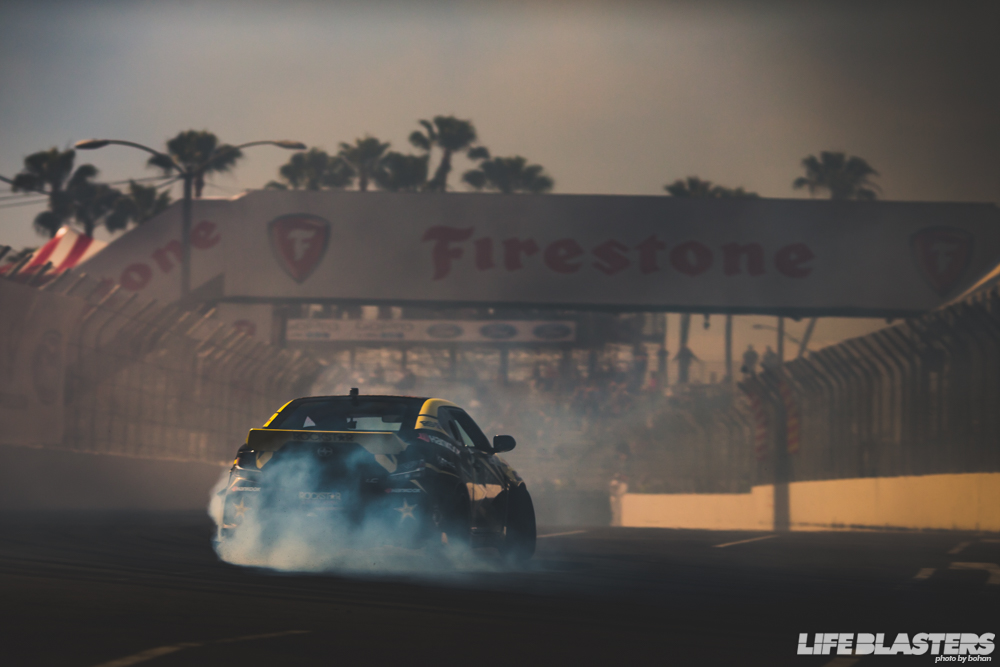 Long Beach, California: Fredric Aasbø debuted his new Rockstar sponsorship at Round 1 of Formula Drift.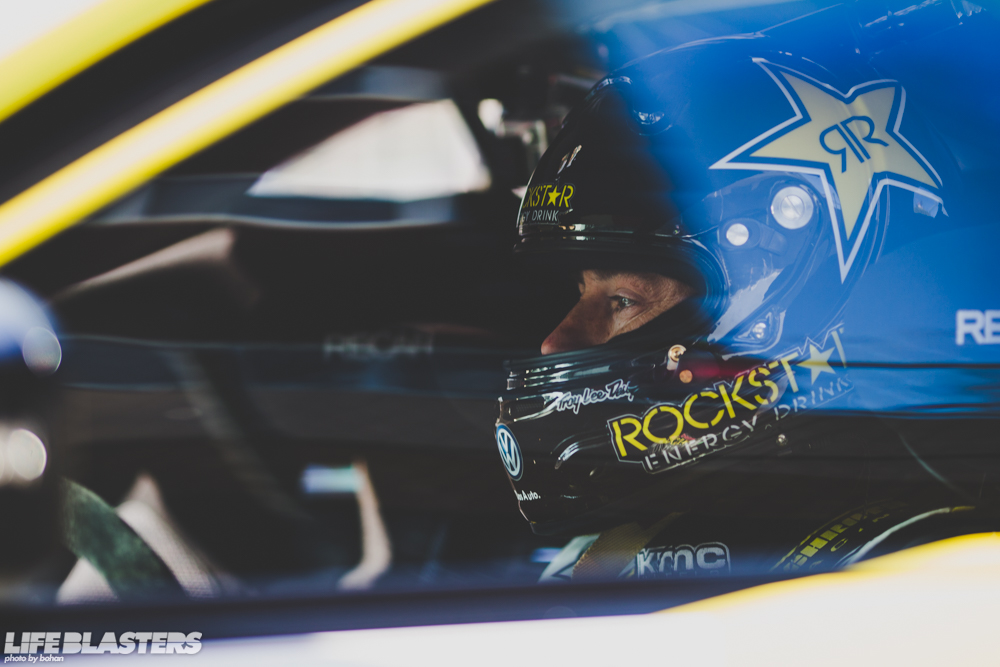 Tanner Foust returned to the series as well, though only for three rounds.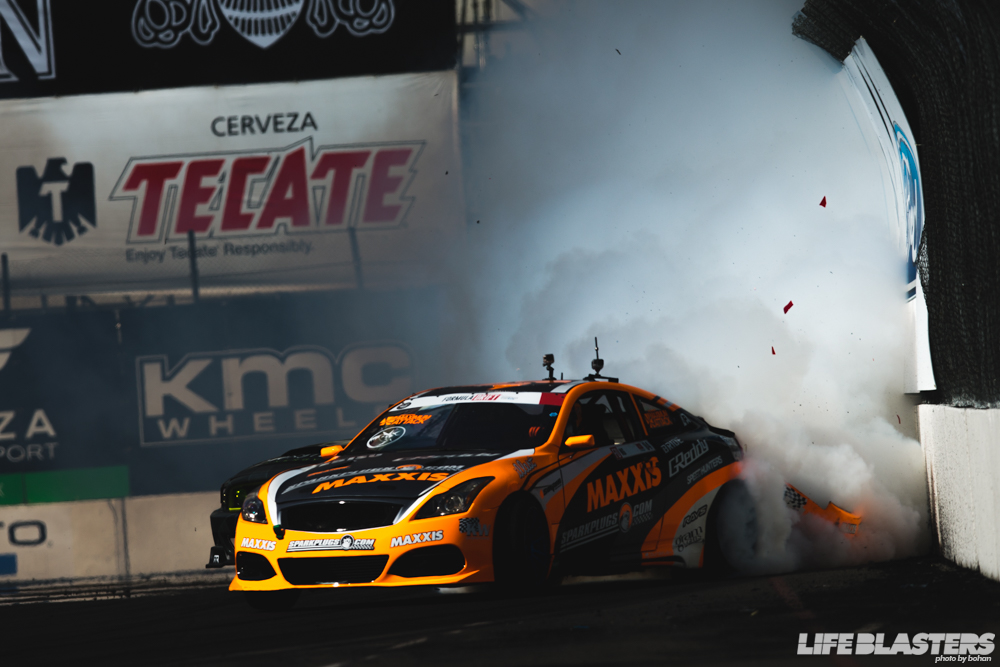 The first round of the season had no shortage of carnage.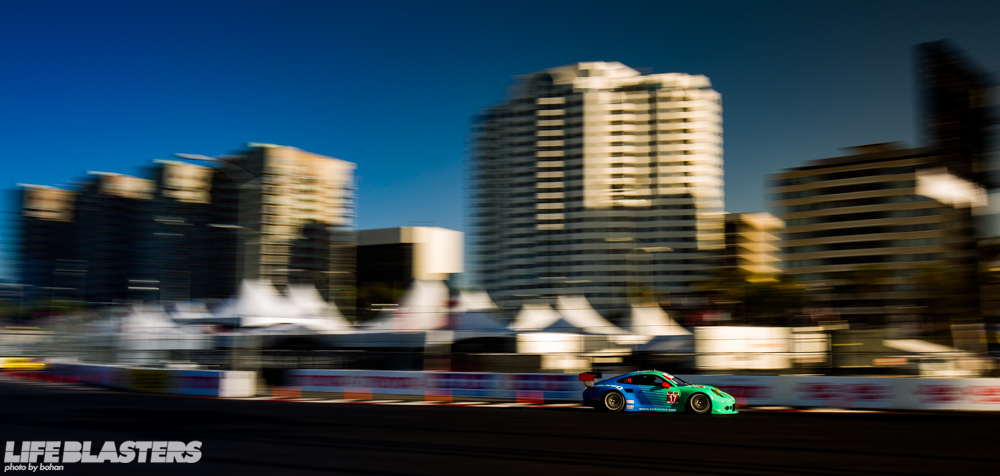 A week later, IMSA came to town and this would be the last season for the Falken Porsche program.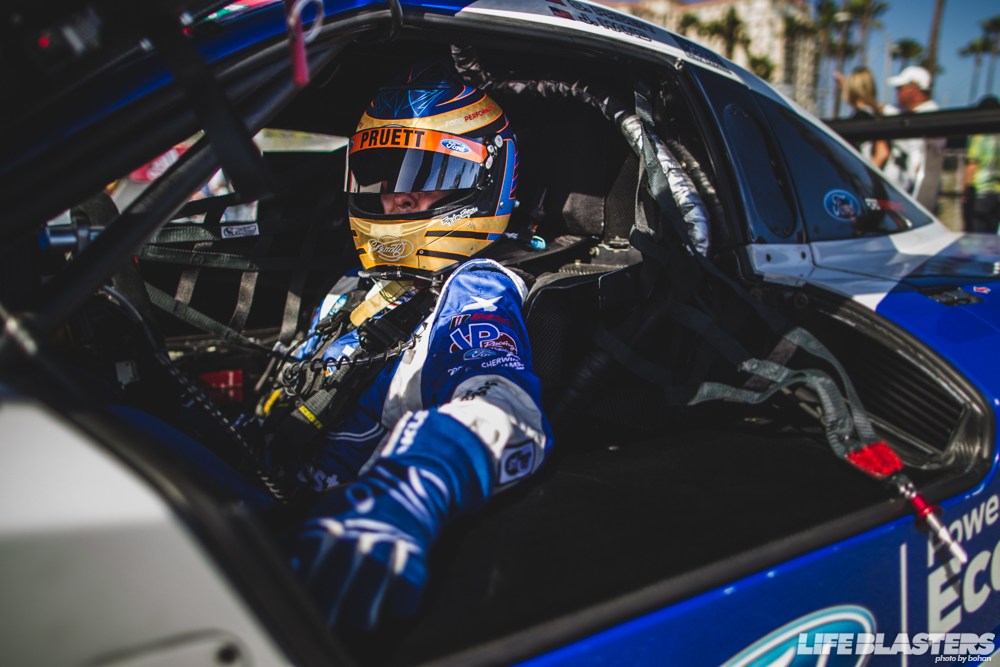 Scott Pruett waited patiently in the paddock for the gates to open up so he could head to the grid.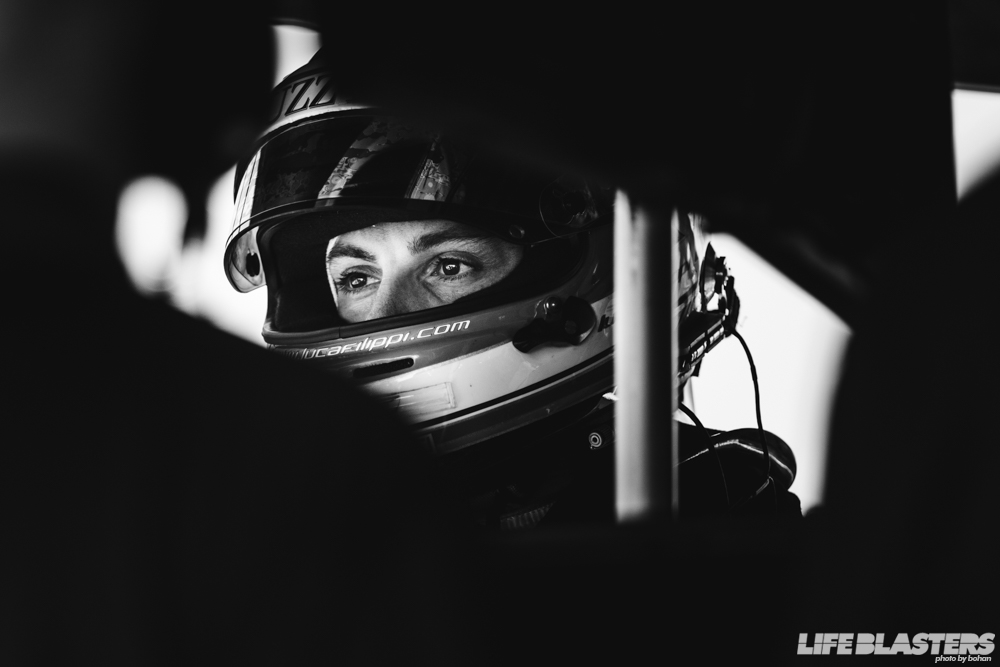 Luca Filippi prepared for his own race, the Grand Prix of Long Beach.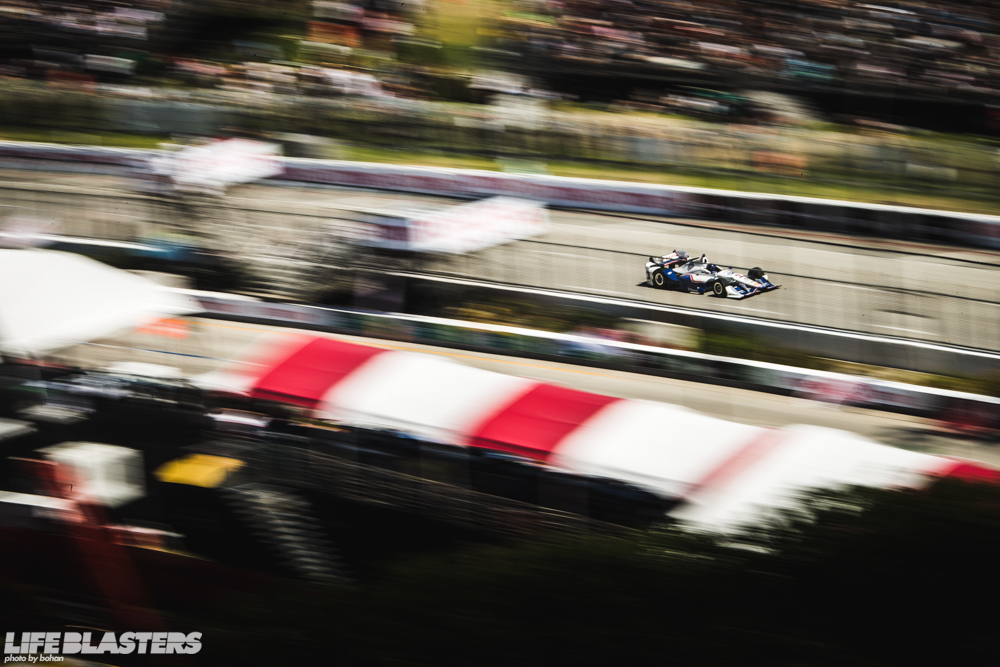 The top of the Hyatt is an infrequently used vantage point.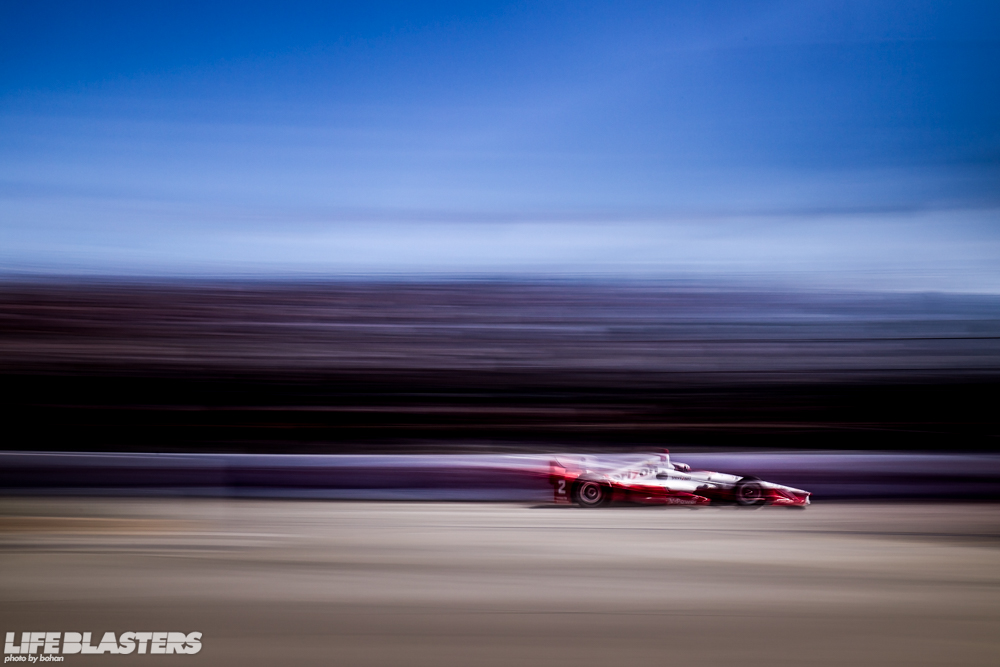 Having shot ten events at Long Beach, I started experimenting with different techniques to keep the variety up.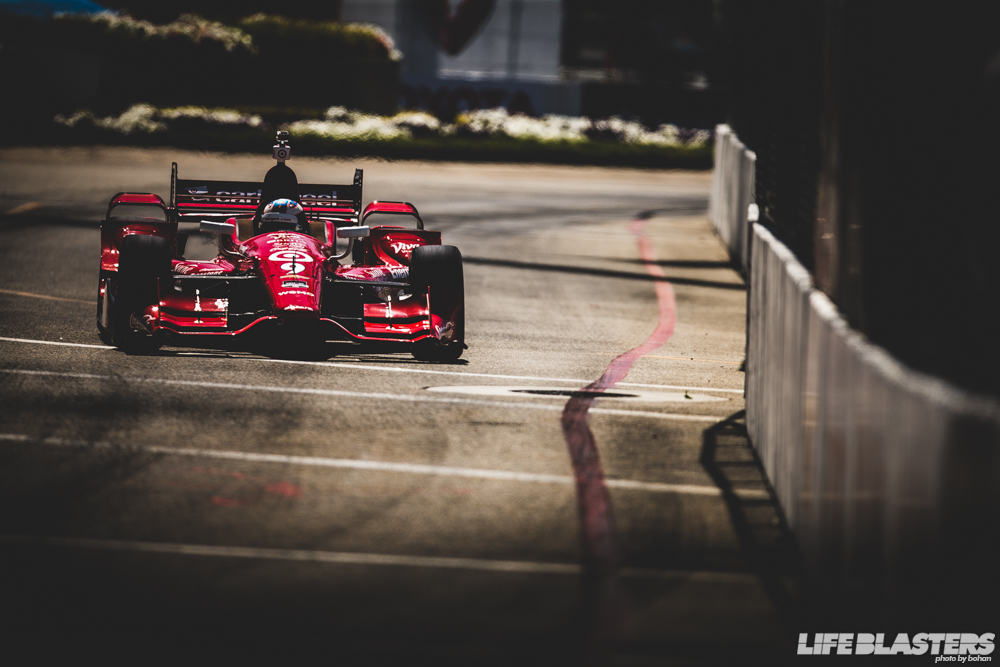 Scott Dixon ended up winning the race.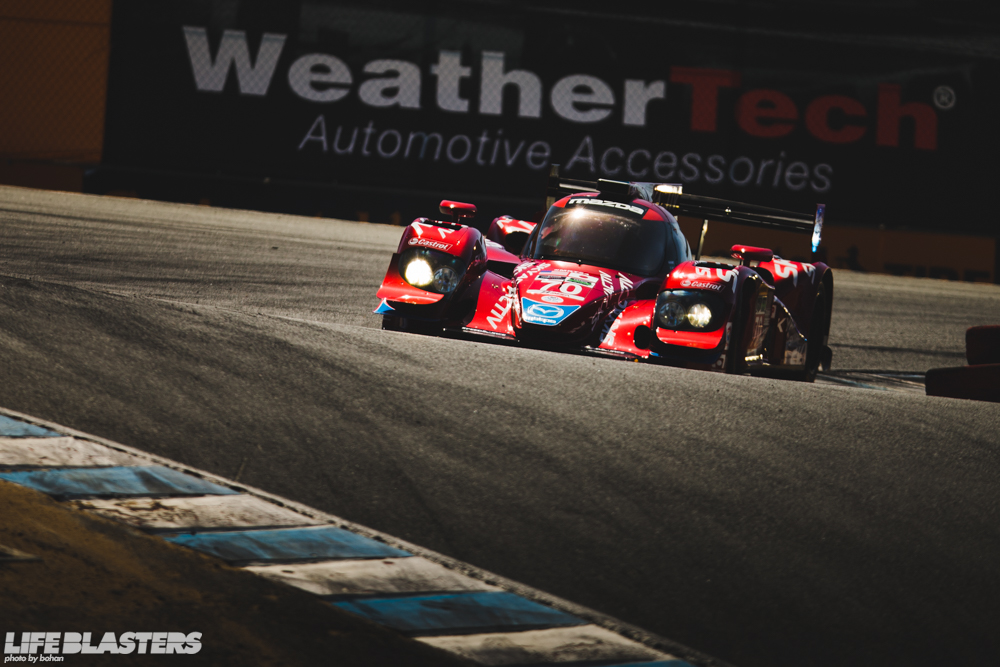 Monterey, California: I started shooting at Laguna Seca a lot more this year, and IMSA was first on the schedule.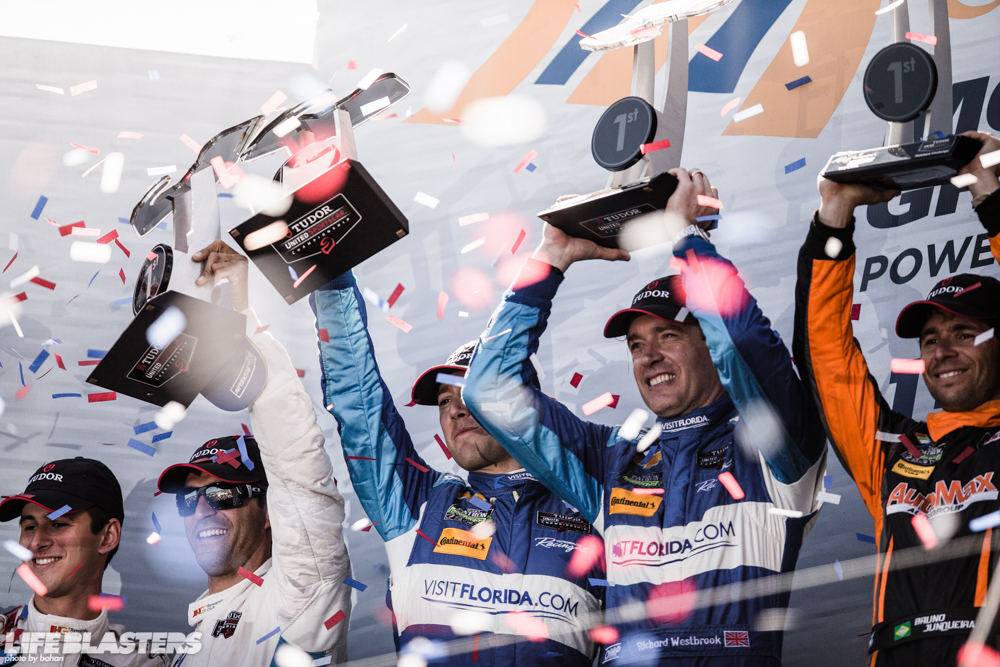 It must be a great feeling to win at such an iconic racetrack.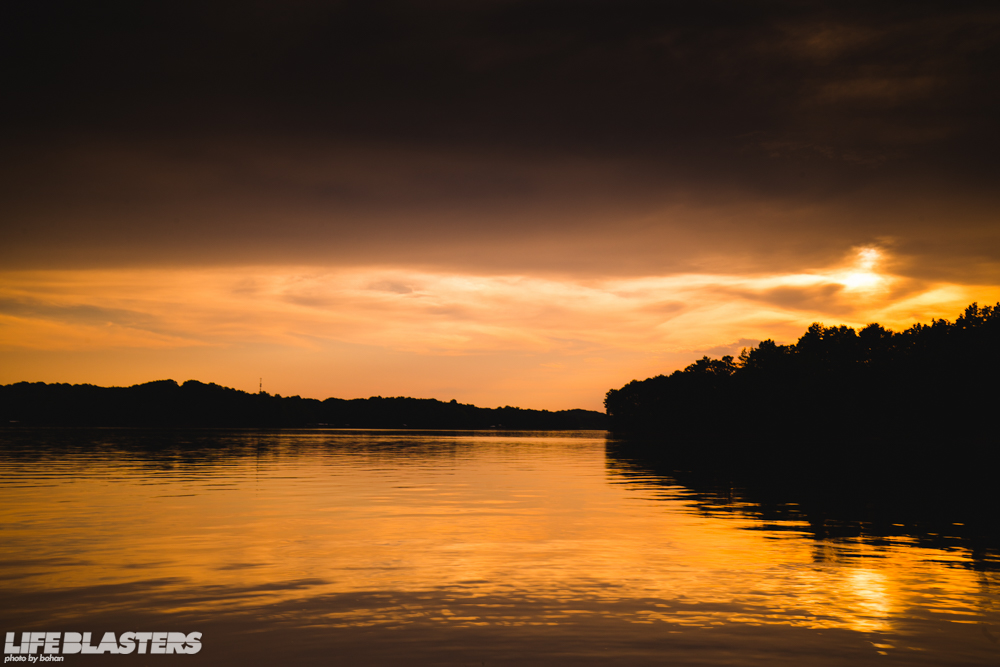 Lake Hartwell, South Carolina: In my quest to visit all 50 states, I made a quick trip across the Savannah River between days of FD Atlanta. For all the negative stereotypes about the South, it sure delivers in the Nature category.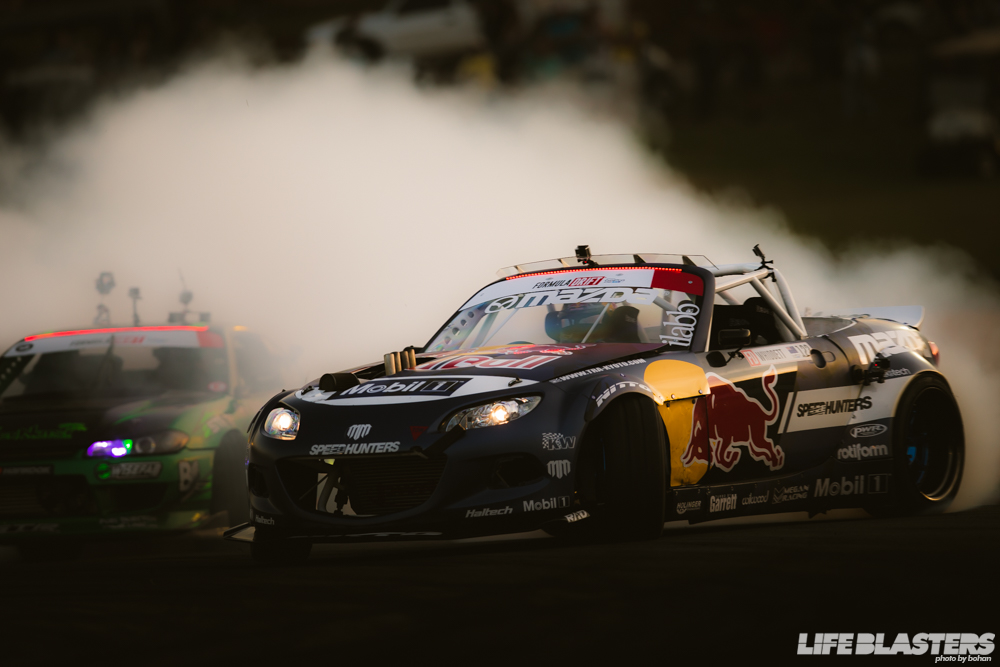 Braselton, Georgia: Back at the track, Mad Mike Whiddett debuted his RadBul four-rotor MX-5 in his return to FD.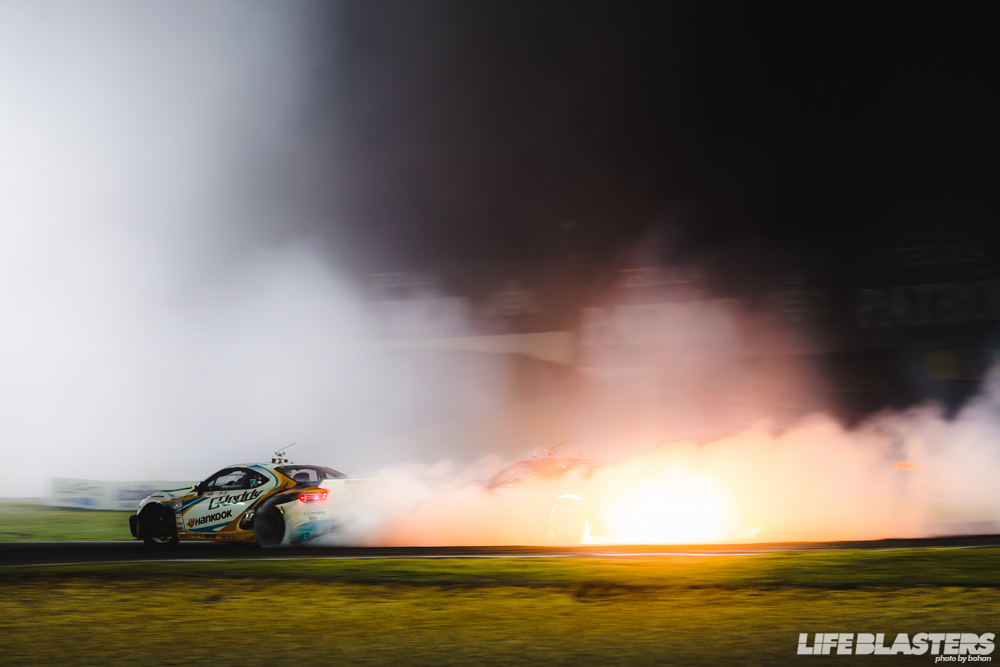 We didn't know it at the time, but fire would be a frequent feature of Formula Drift this season.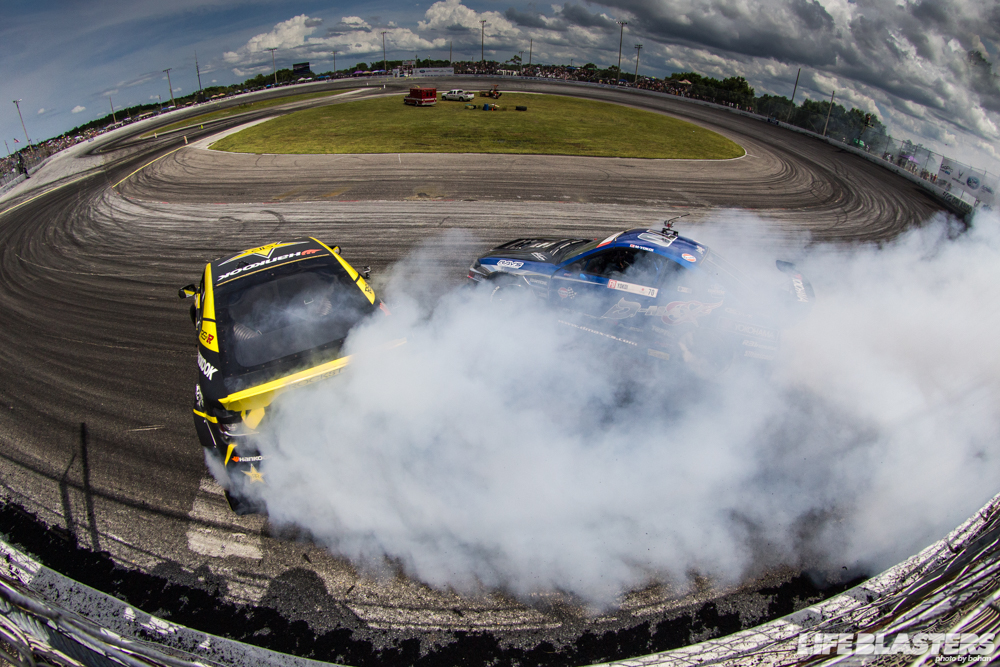 Orlando, Florida: There were no media areas at Orlando Speed World, so photographers had to compete with spectators for photo opportunities.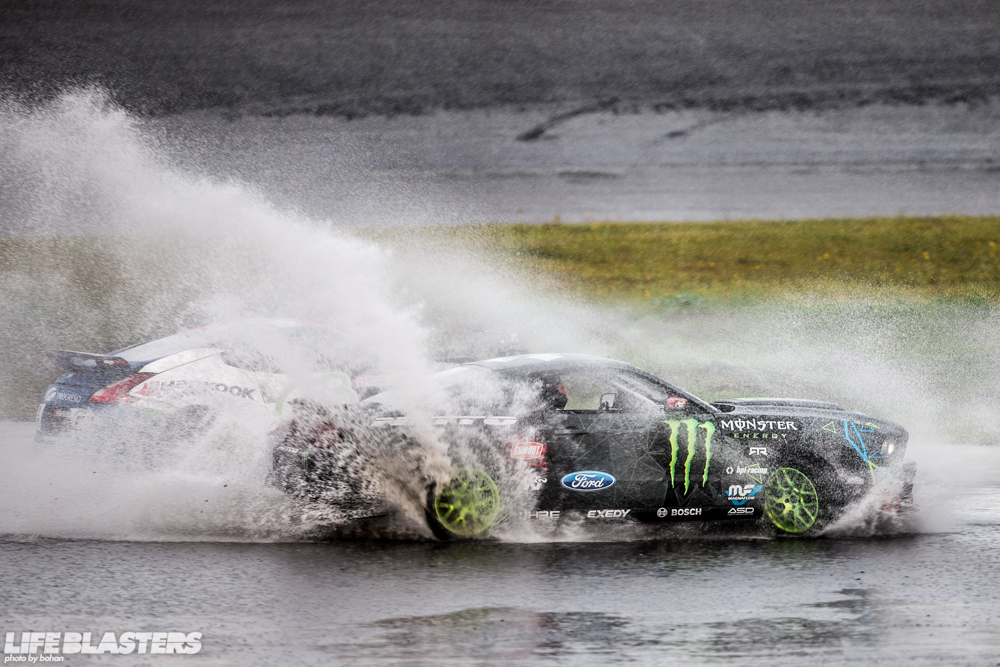 Rain would also be a major feature of 2015 for me.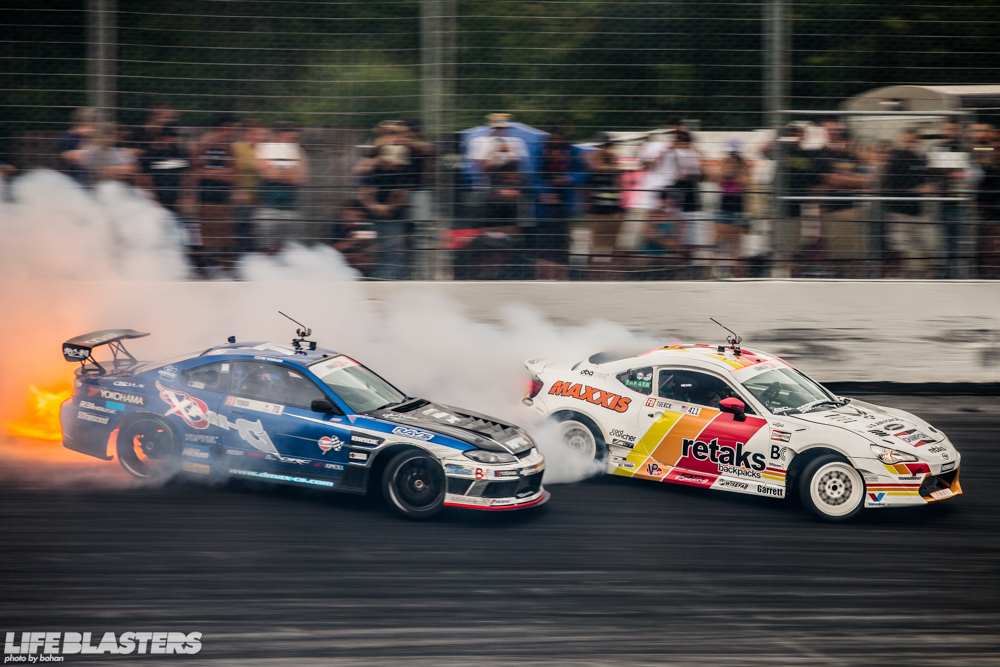 Did I mention fire?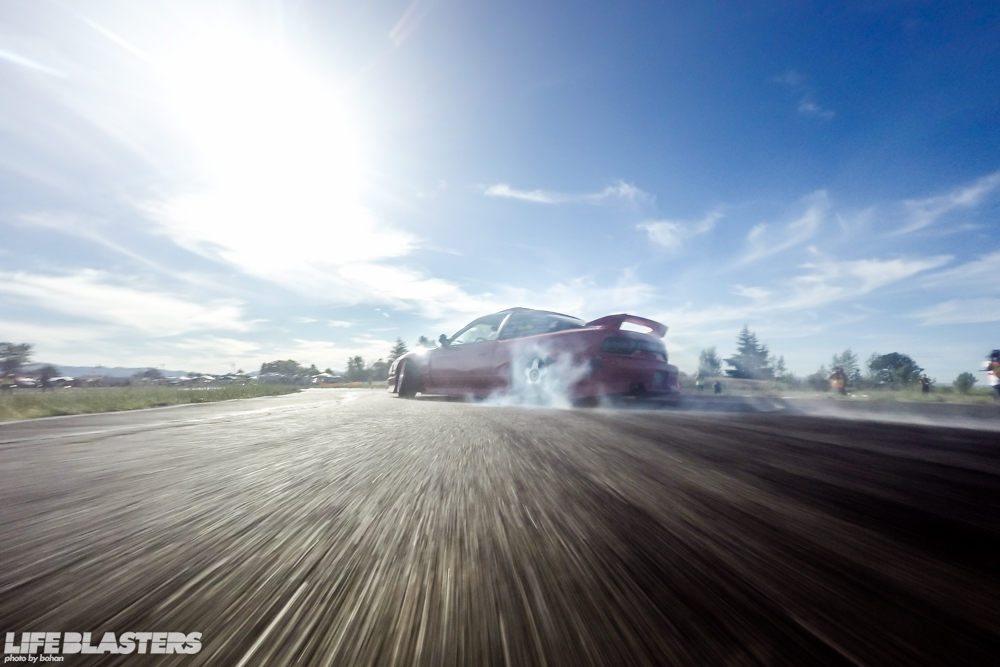 Medford, Oregon: Mounting cameras on cars is always fun, especially at grassroots bashes like Bash to the Future.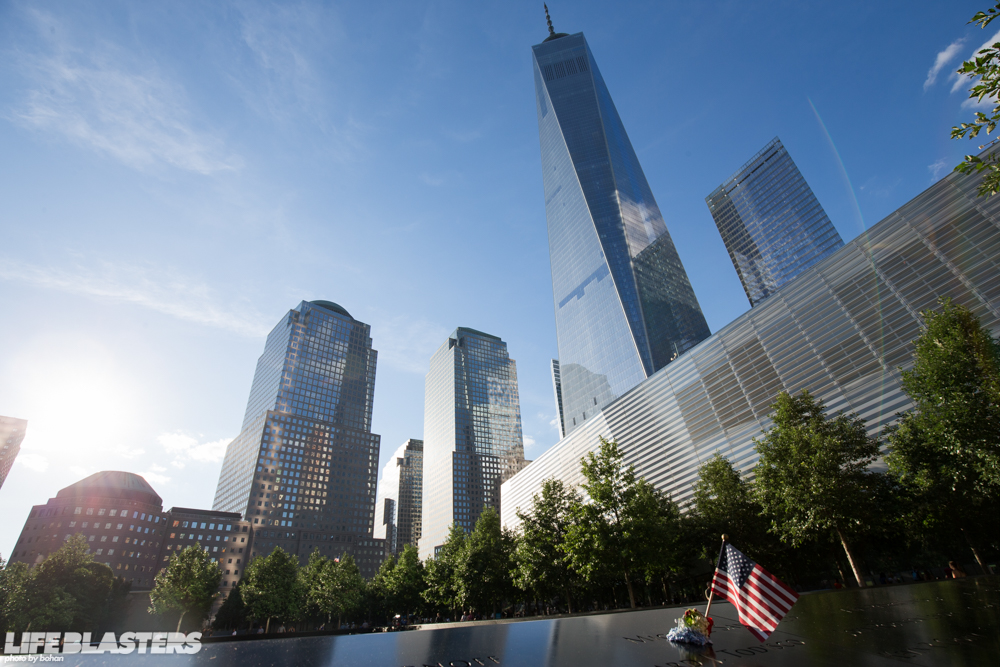 New York, New York: The new World Trade Center is nearly completed and the memorials in the plaza where the old twin towers once stood are a constant reminder of the tragedy.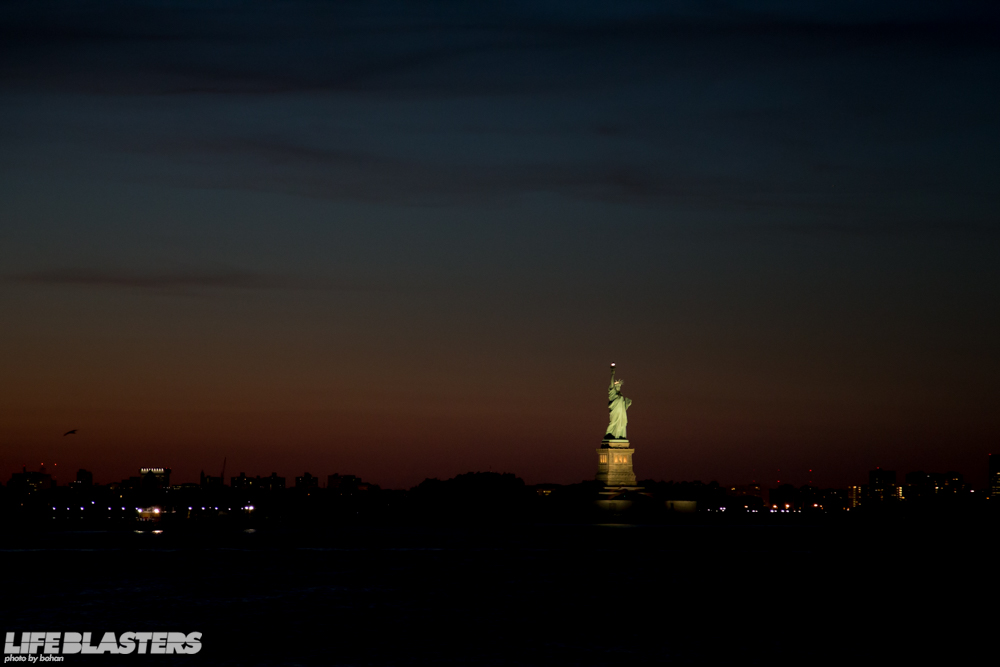 The statue of Liberty, as seen from the Staten Island Ferry.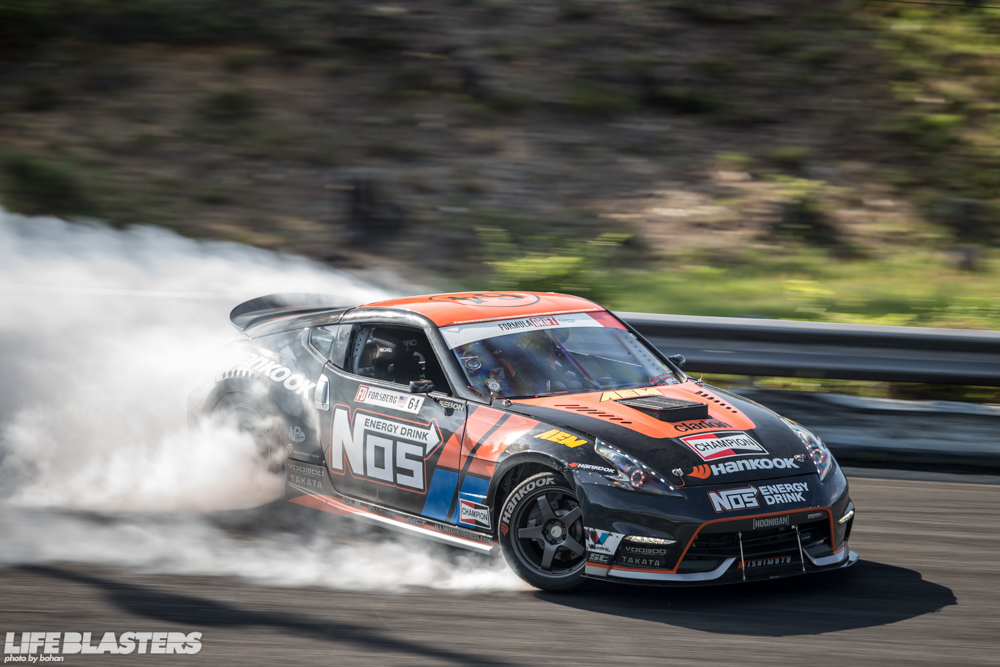 Wall, New Jersey: Chris Forsberg always puts on an impressive show.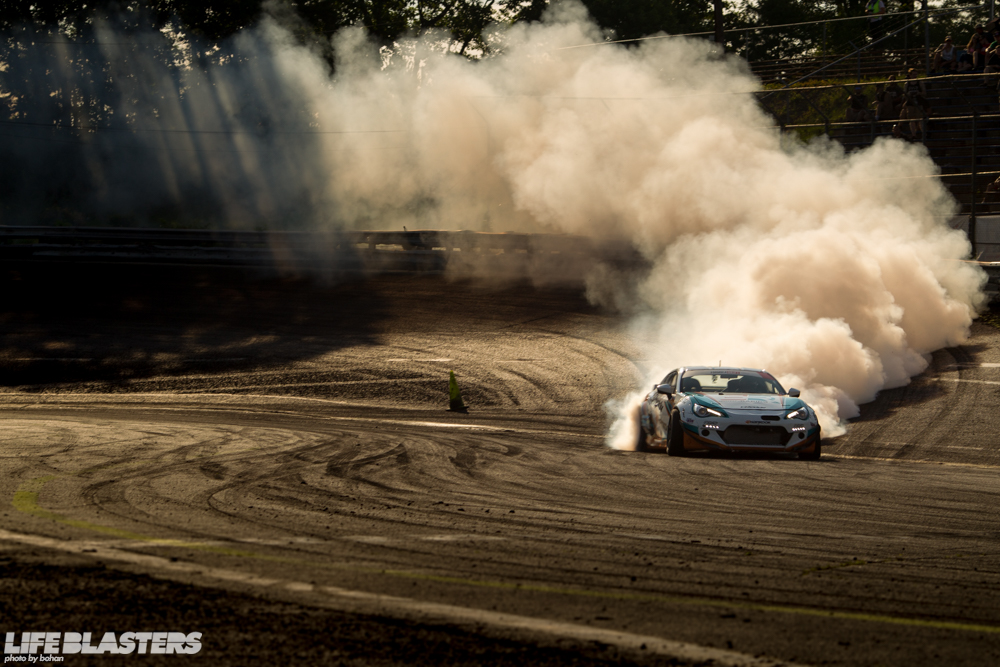 Ken Gushi was making his own run at the Championship this year.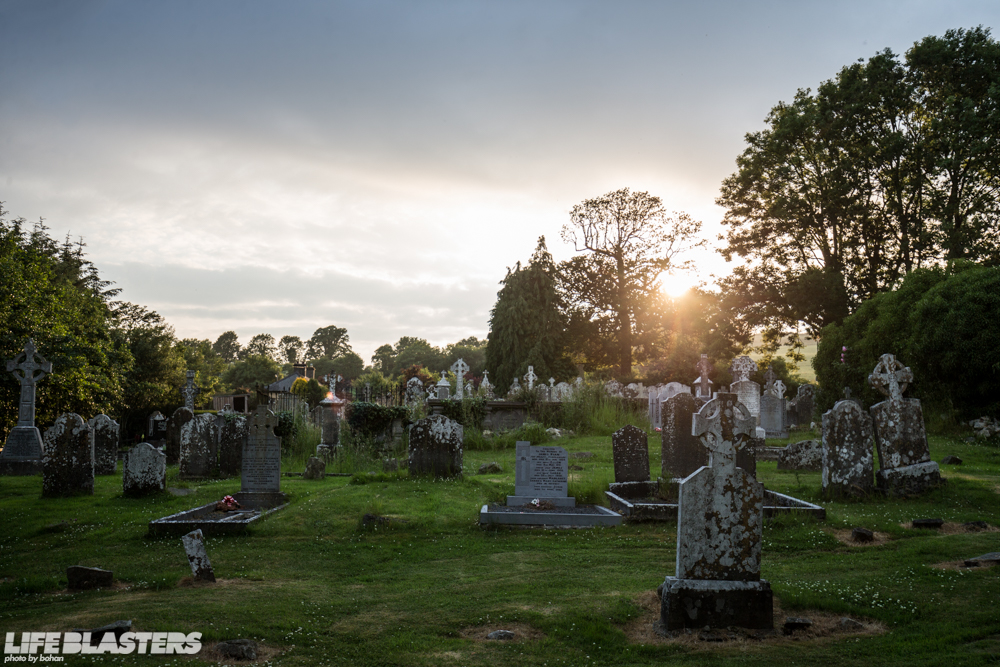 Killea, Ireland: I tracked down the graveyard where my great grandfather's great-great grandfather is buried.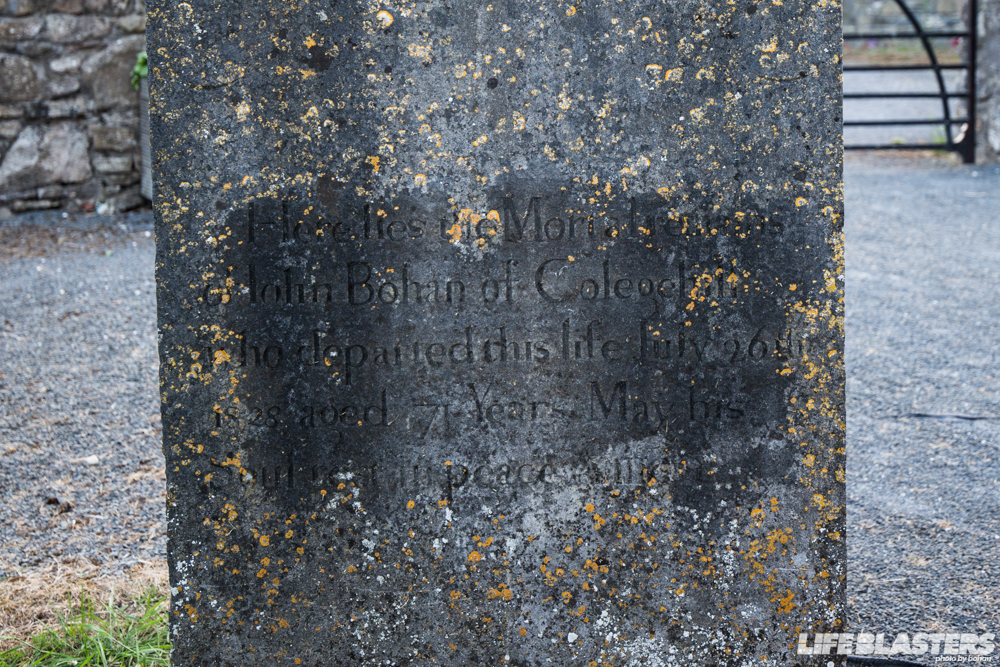 This is his grave. John Bohan, 1757-1828. He was the last of my line to die in Ireland.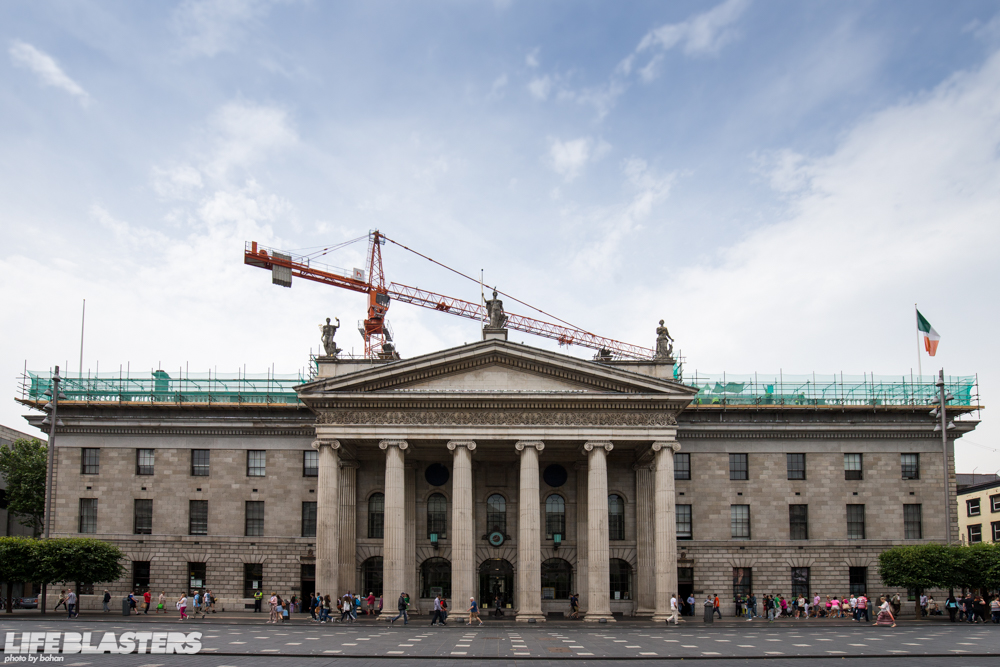 Dublin, Ireland: The General Post Office, undergoing repairs for the 100th anniversary of the 1916 Easter Rising.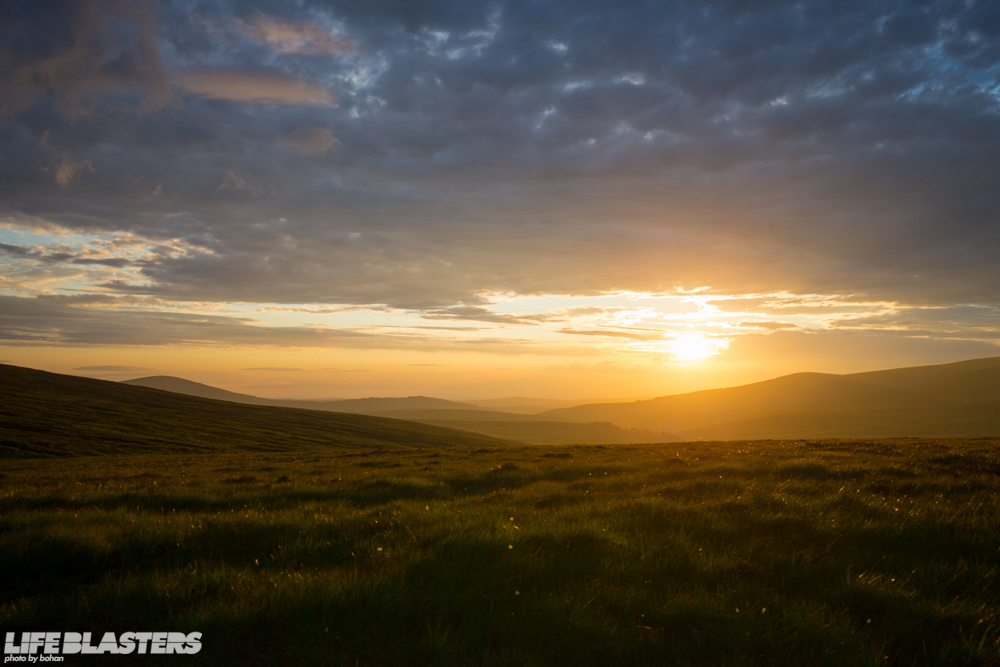 Sally Gap, Ireland: I never imagined a sunset over boggy hills could be so great.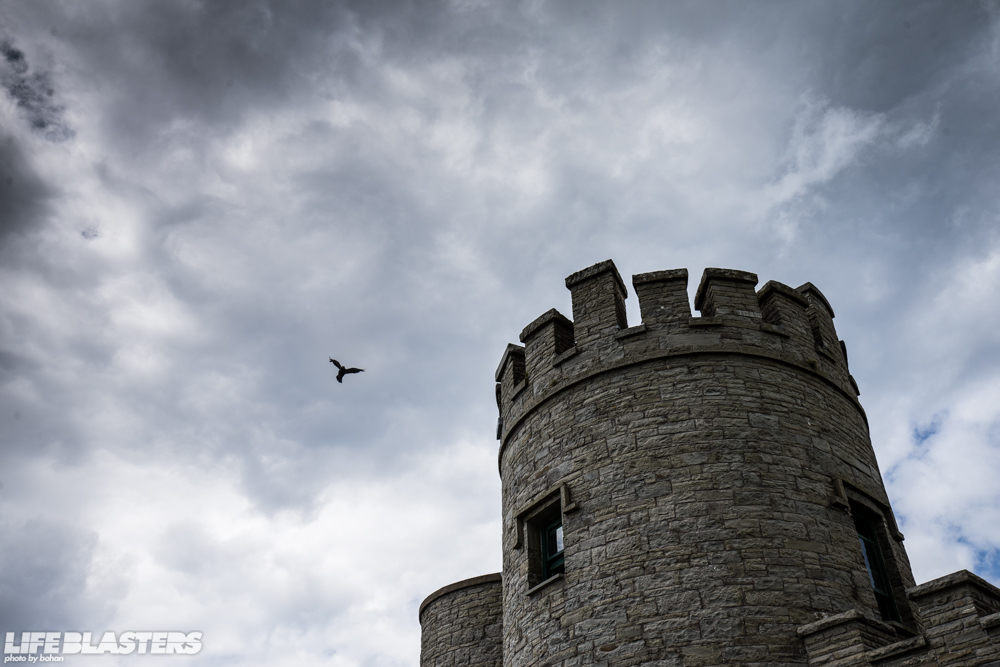 Cliffs of Moher, Ireland: A watchtower, a bird, and some clouds. What more do you need?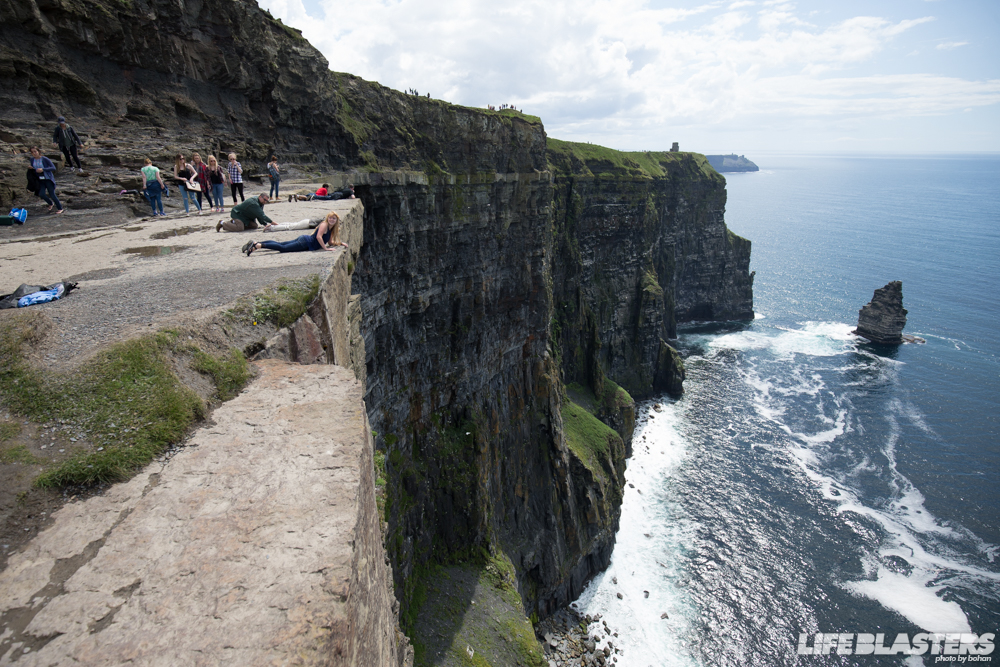 The cliffs themselves are stunning, towering some 120 meters over the Atlantic Ocean.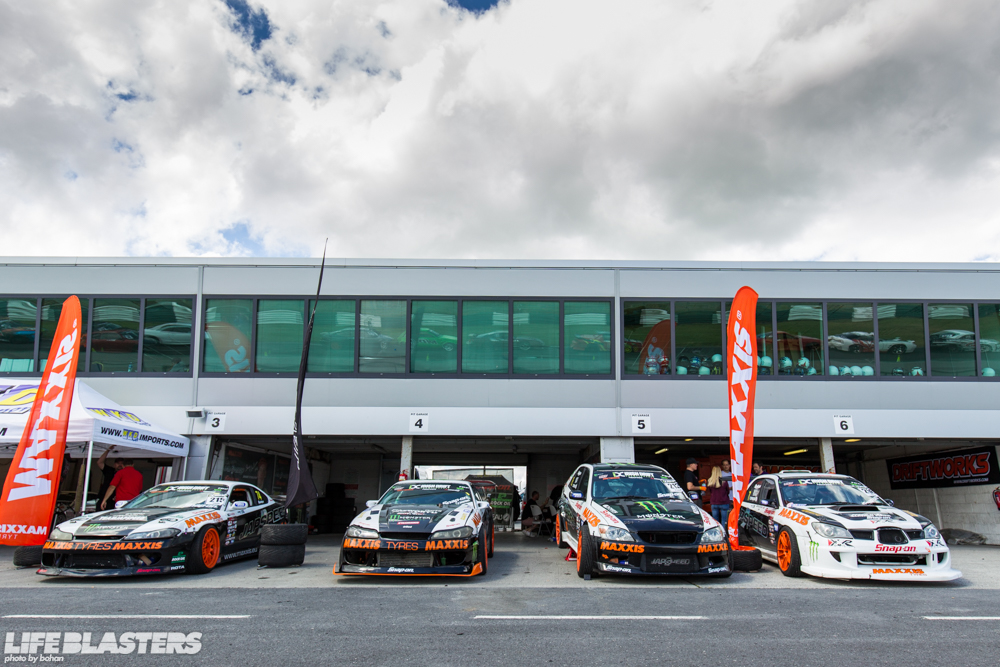 Naas, Ireland: I went to Mondello Park to check out Round 3 of the Irish Drifting Championship. Team JapSpeed had a strong presence.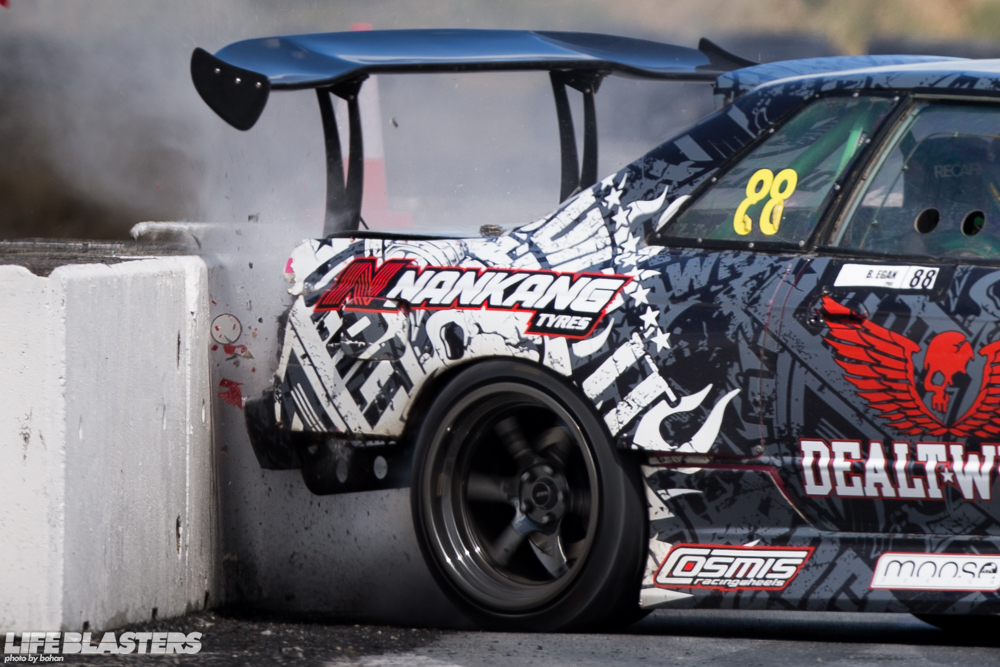 Irish drifting is pretty much on par with the US, as Brian Egan demonstrated with his crashy wall ride.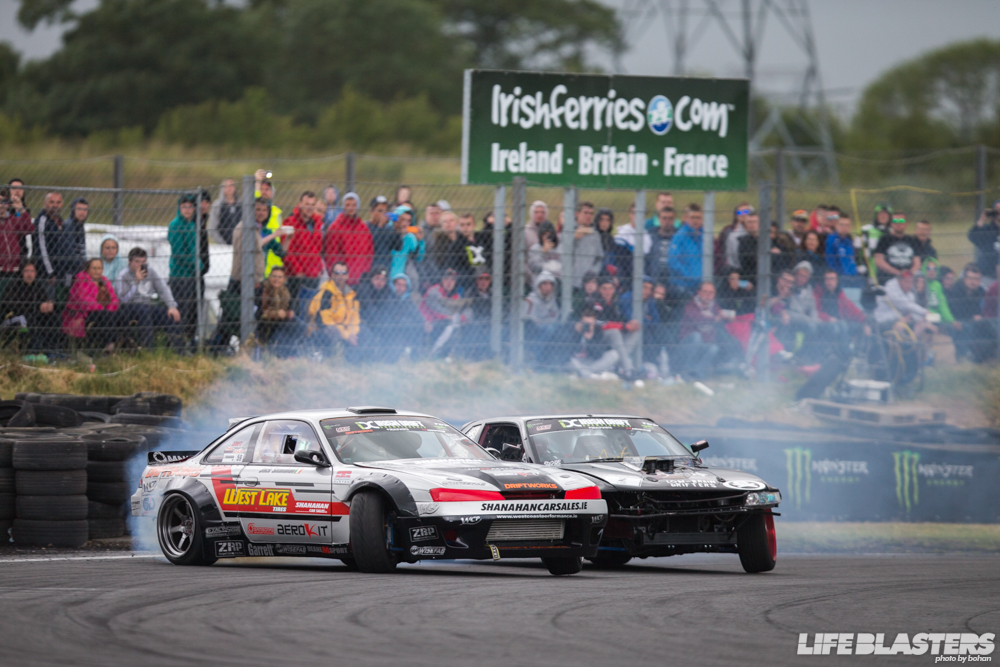 Luke Fink came from Australia to battle 15 year old Jack Shanahan, but Jack was victorious.

Jack was finally defeated in the final battle by another 15 year old, Tomás Kiely.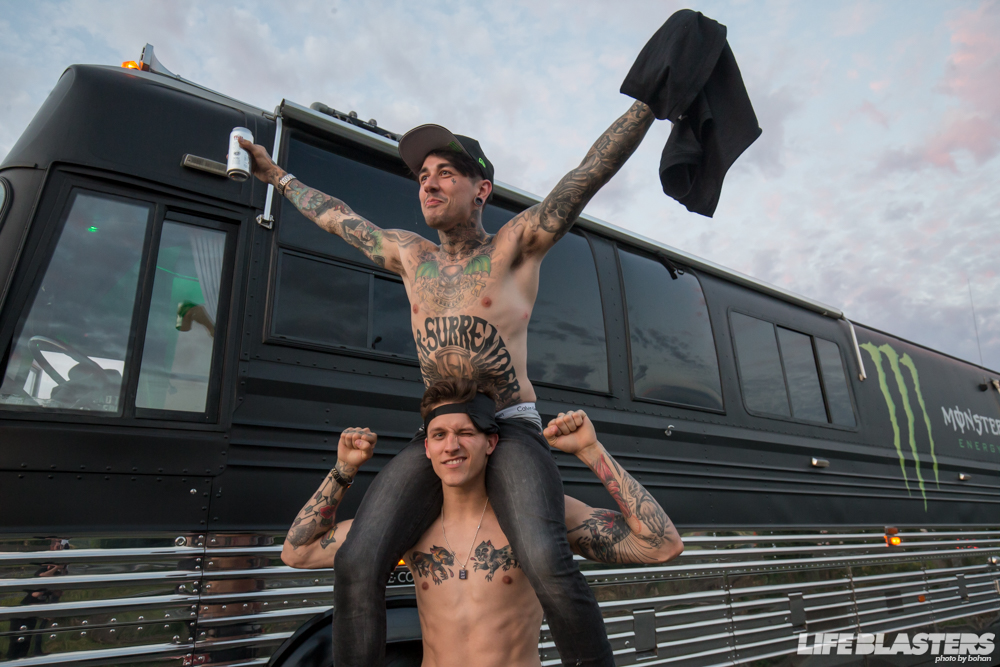 Dunkirk, France: I hitched a ride on the Monster Engergy bus with some athletes, media guys, and administrative guys. After getting out of the Chunnel we stopped to stretch out.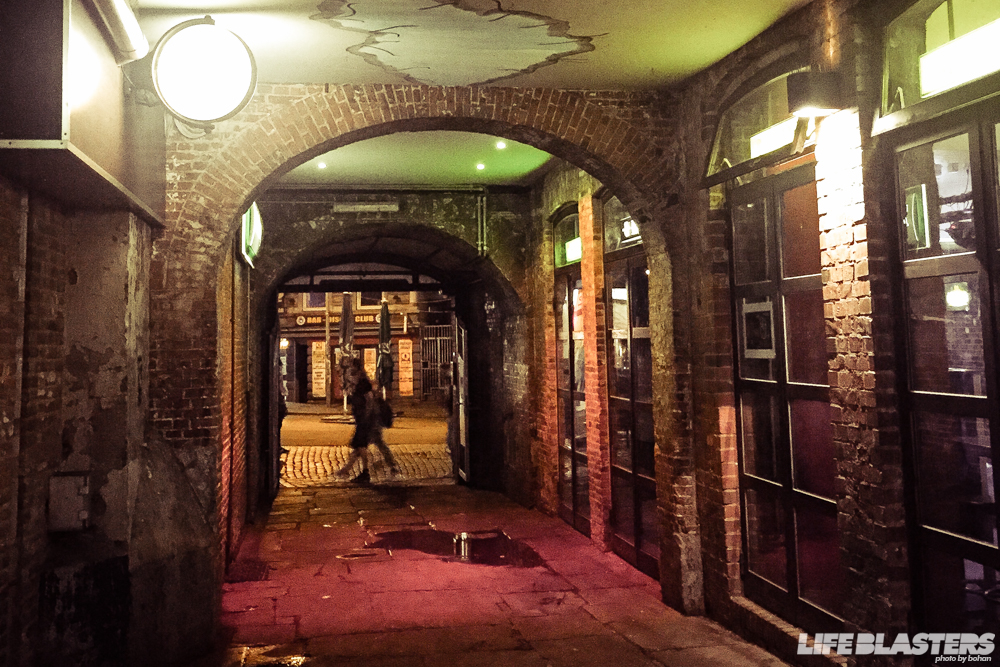 Hamburg, Germany: A night out in St. Pauli provided ample interesting people and architecture.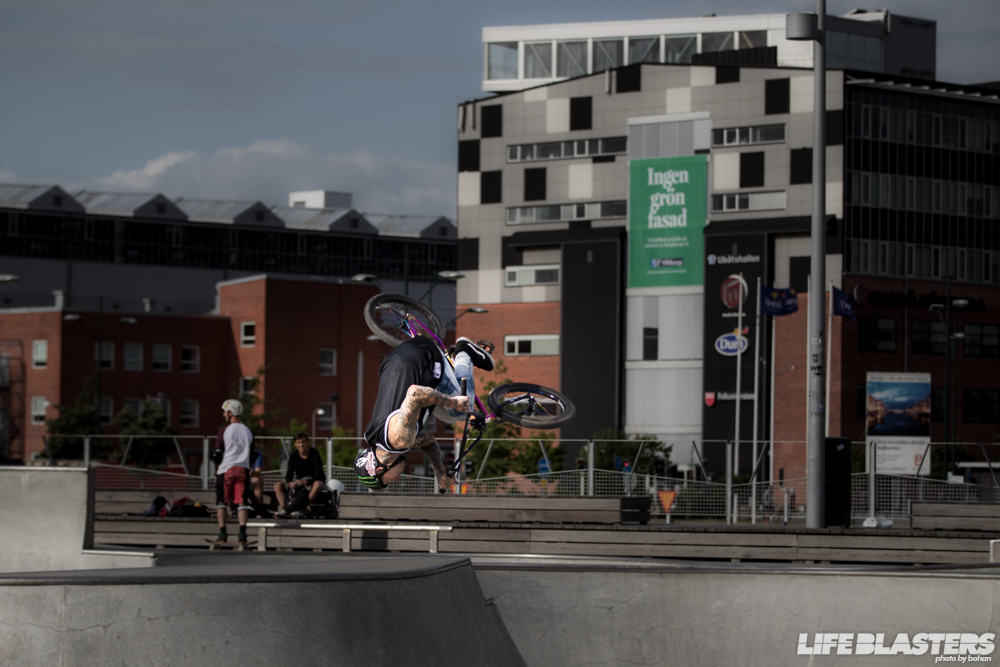 Malmo, Sweden: The Monster Energy bus stopped to let Harry and Leebo ride at a skatepark.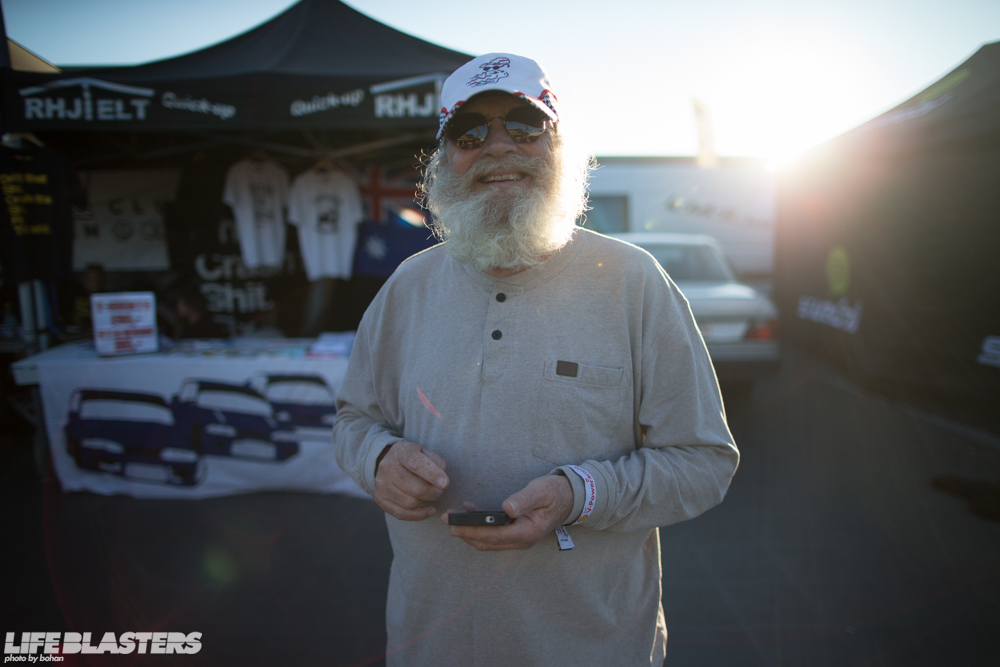 Rakkestad, Norway: I was halfway around the world and still managed to run into friends.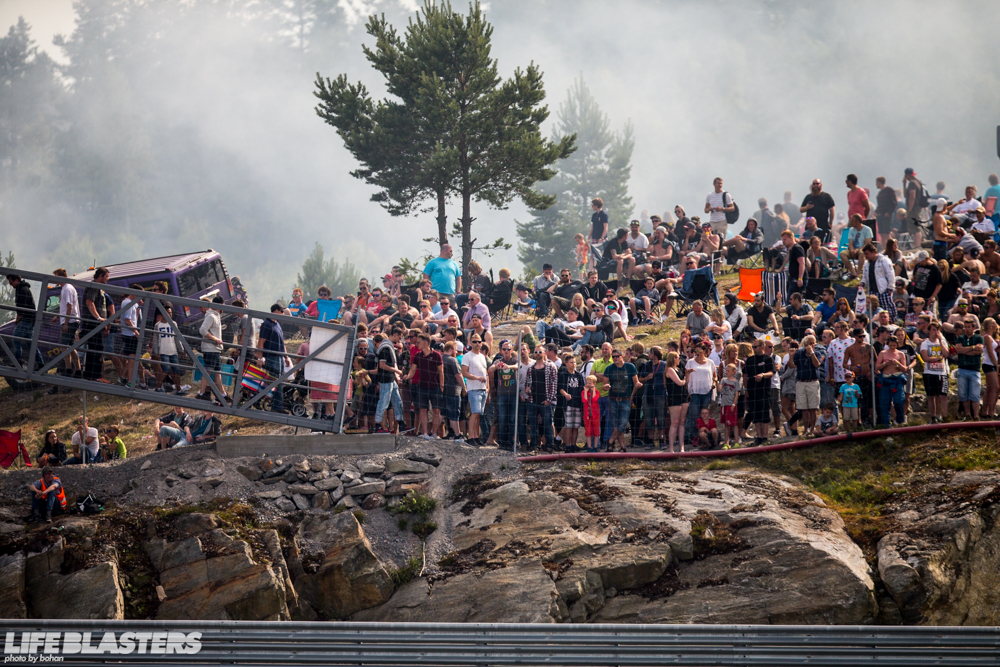 The crowd that gathered for Gatebil's July festival was absolutely insane.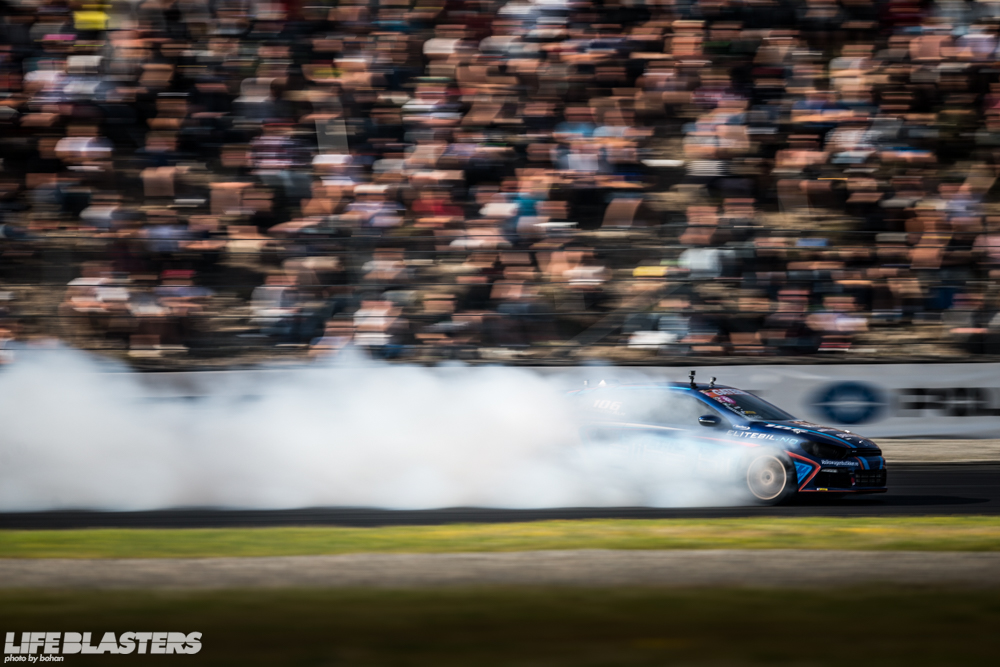 The drivers were crazier though.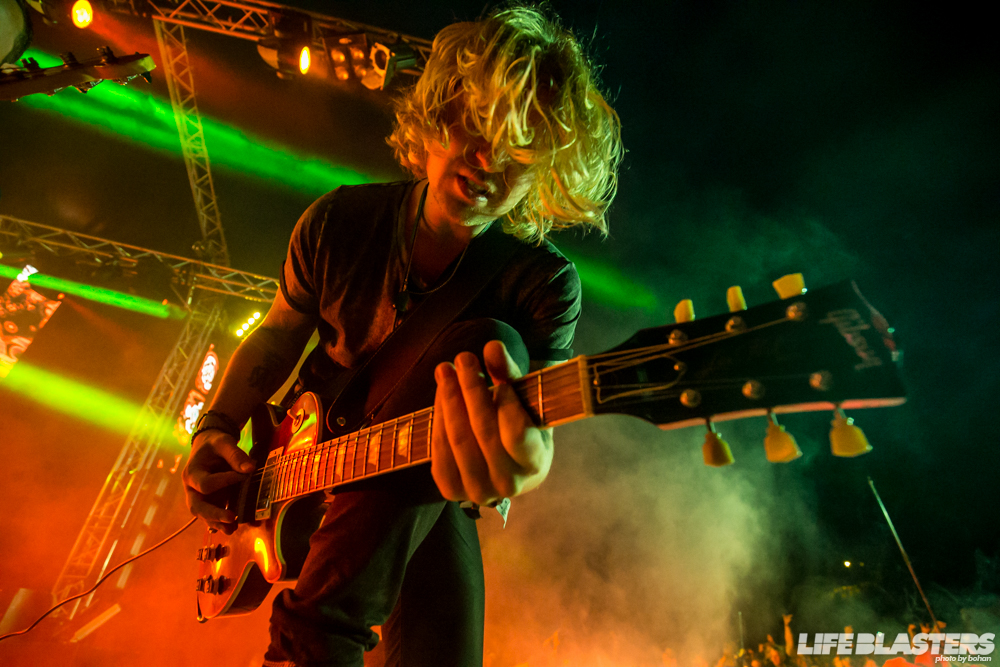 After the second day at the track, there was a party out in the woods with a fully equipped concert stage. I never thought I would see something like that.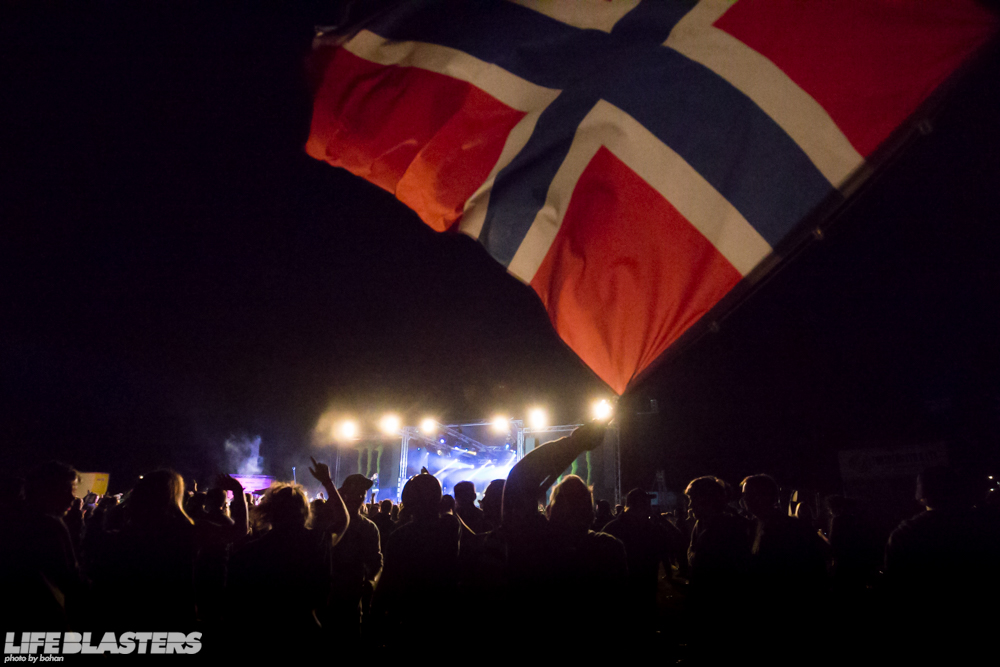 The crowd loved it, and most of them were camping just a few minutes' walk away.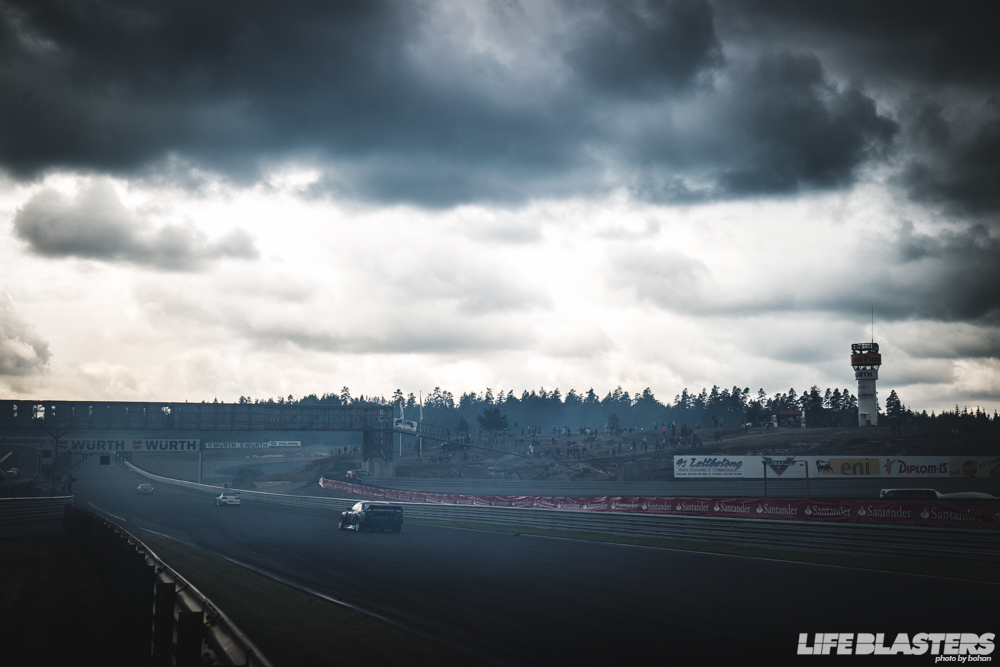 Rudskogen Motorsenter is a world-class racing facility and also Norway's oldest. I can't wait to go back.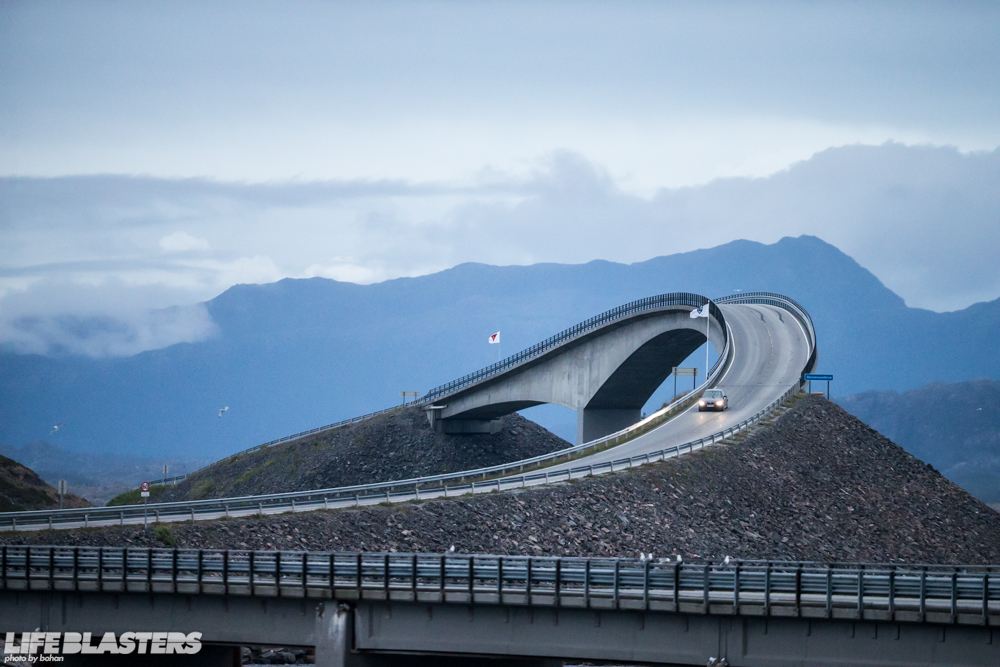 Vevang, Norway: Out on the coast is the Atlantic Ocean Road with its famous Storseisundet Bridge.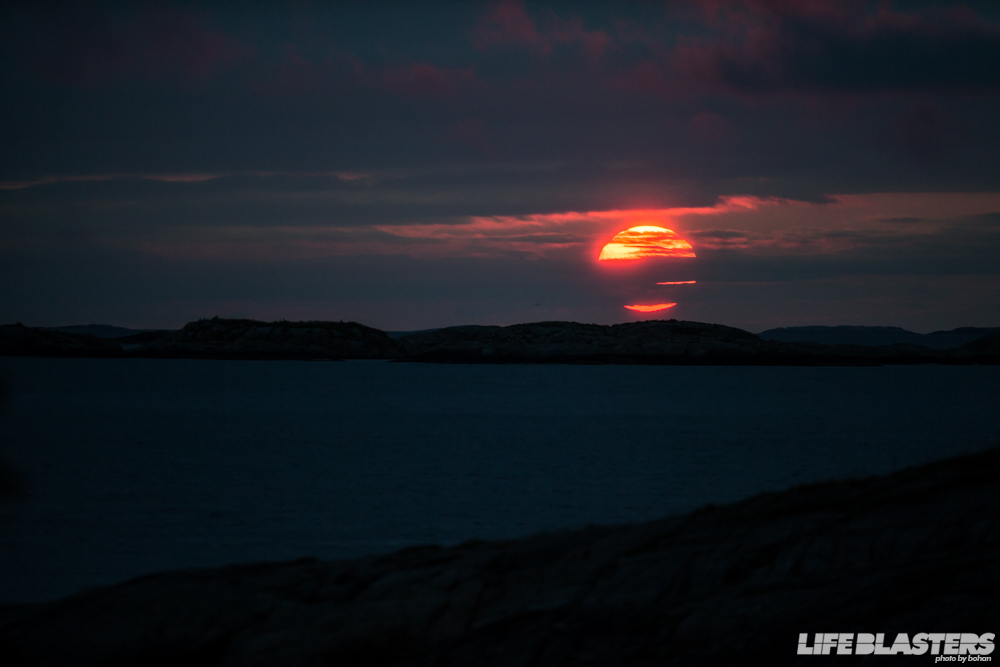 Looking out over the Atlantic Ocean from the bridge, I saw a midnight sunset.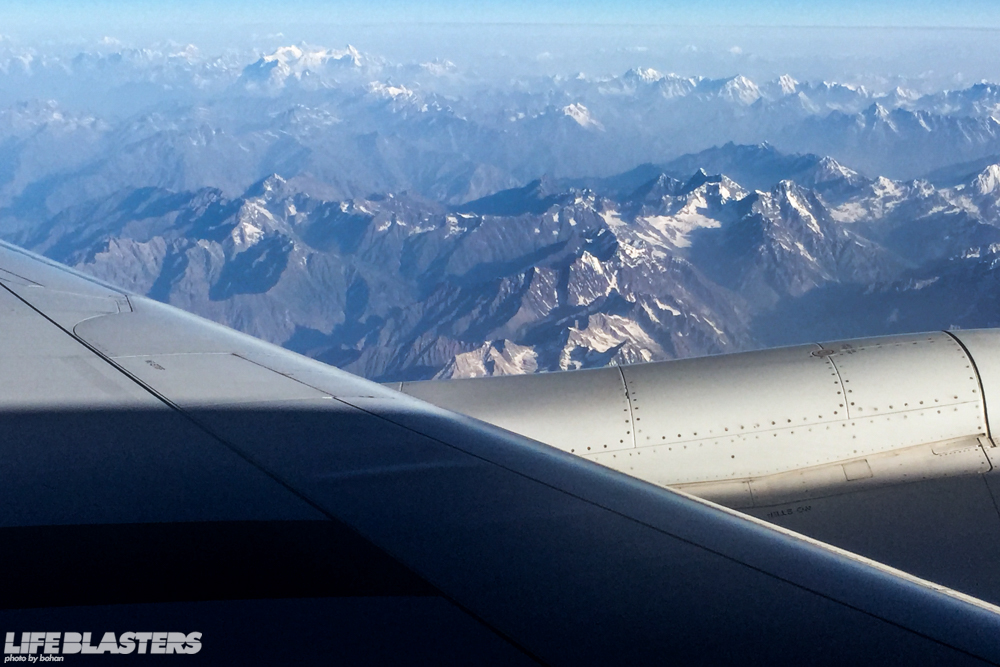 Pakistan: On the flight between Dubai and Tokyo I got a view of the Hindu Kush, mountains that have been important throughout history, from Alexander the Great to the Cold War.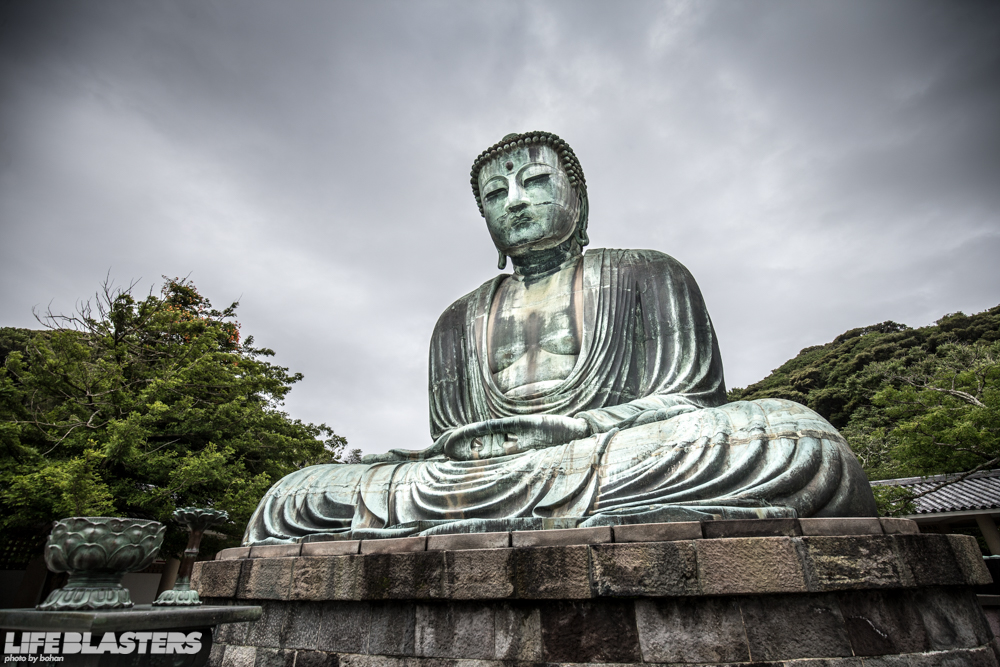 Kamakura, Japan: This cultural capital is full of temples, shrines, and, of course, the famous Daibutsu of Amida Buddha.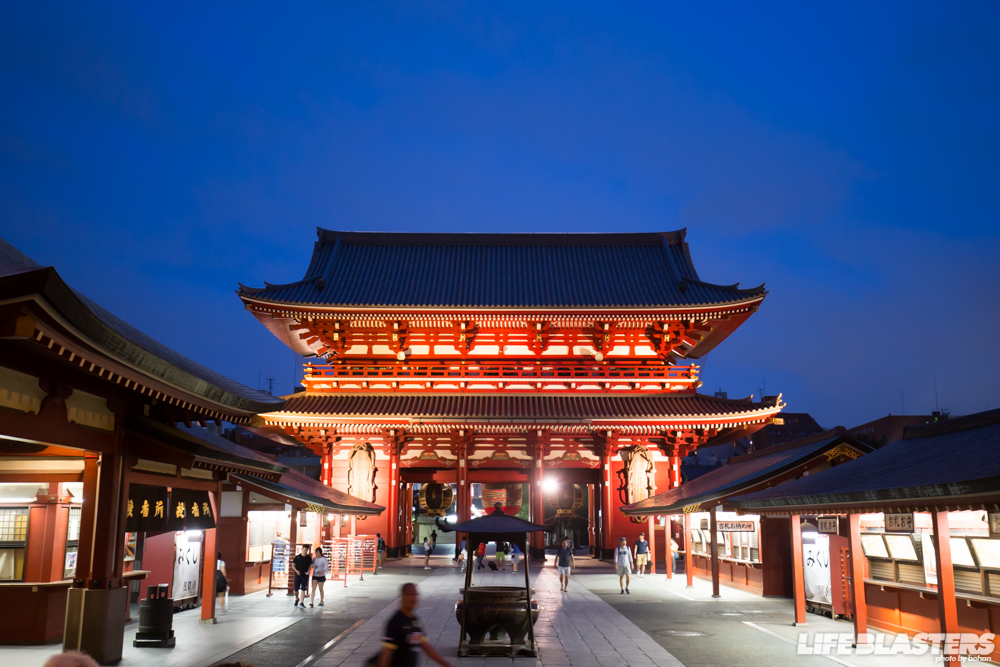 Tokyo, Japan: The riverfront district of Asakusa is home to many temples as well, including Senso-ji.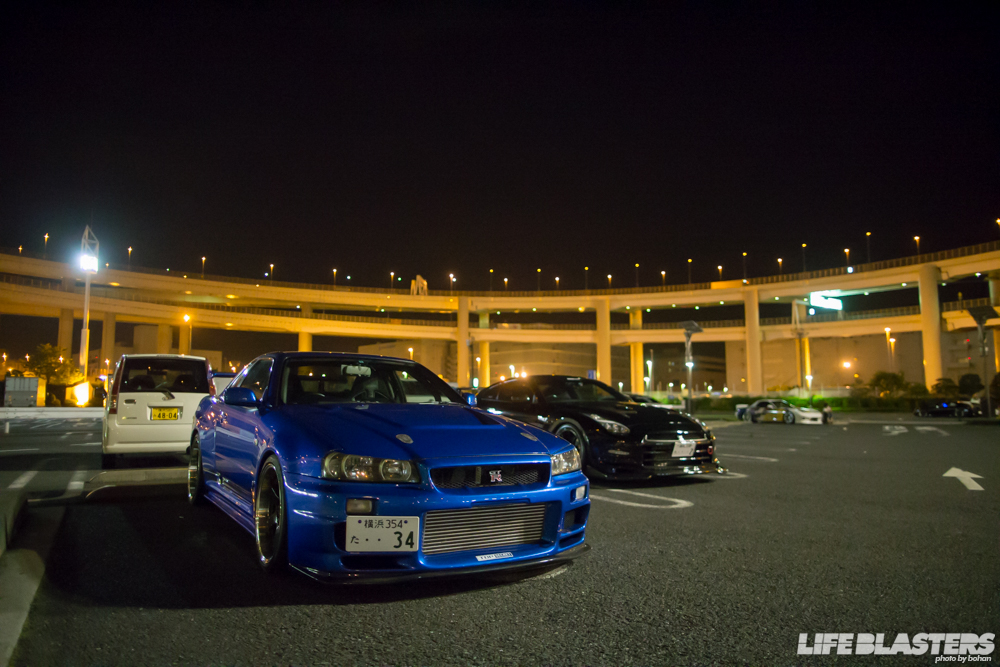 Yokohama, Japan: On a random Friday night, I managed to spot a couple GT-Rs at Daikoku, mixed in with a few other cars.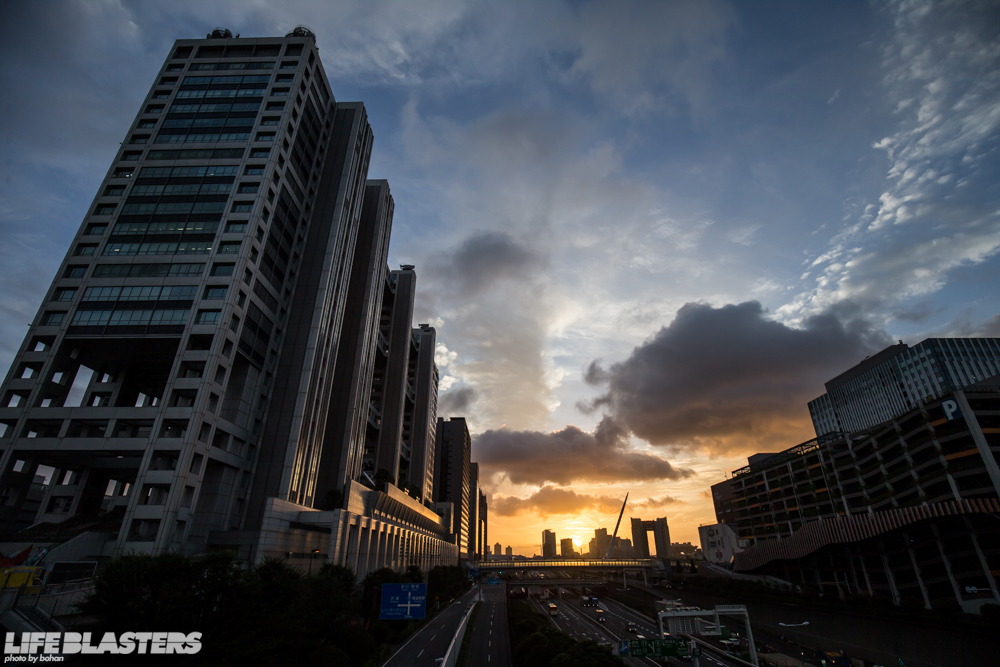 Tokyo, Japan: After Daikoku, my friend Nao took me to Odaiba for the sunrise, and it was amazing.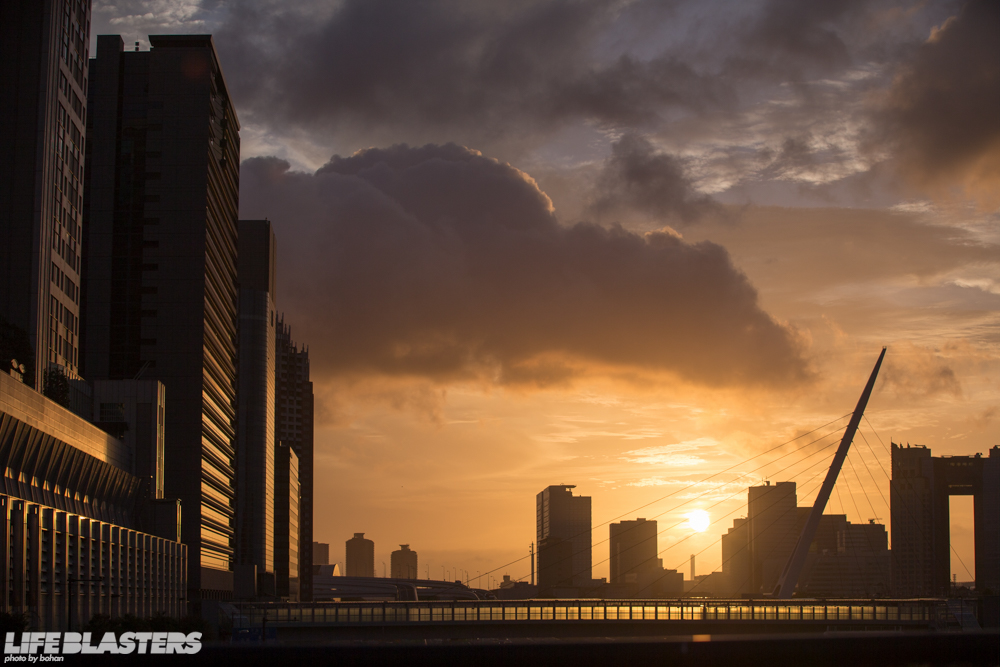 It was one of the best sunrises I'd ever seen, and seeing it in the Land of the Rising Sun made it that much better.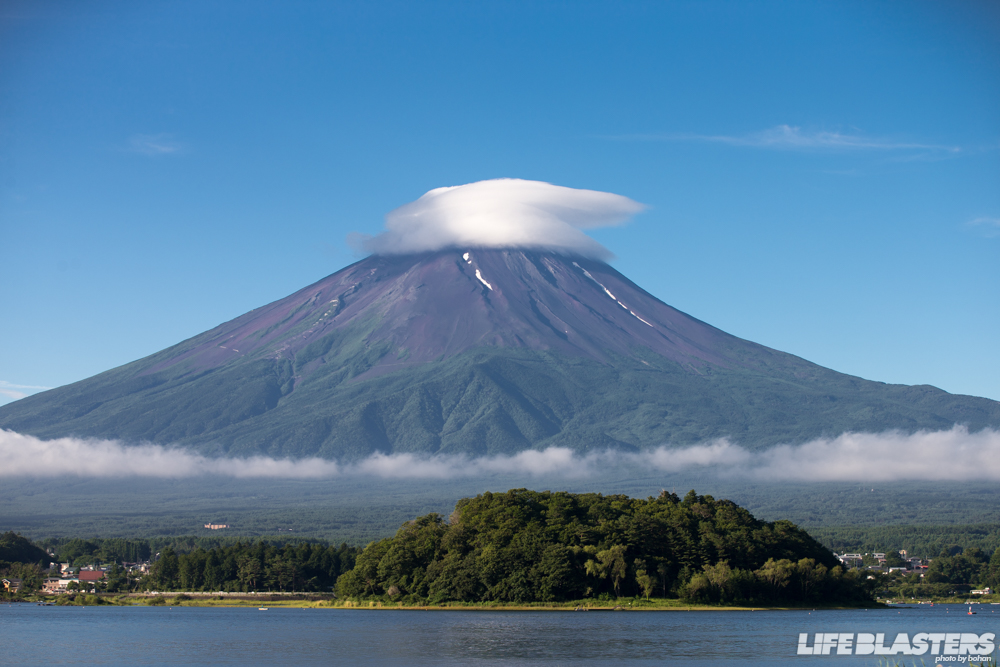 Oishi, Japan: Looking across Lake Kawaguchi, Mt. Fuji presented itself with a lenticular hat.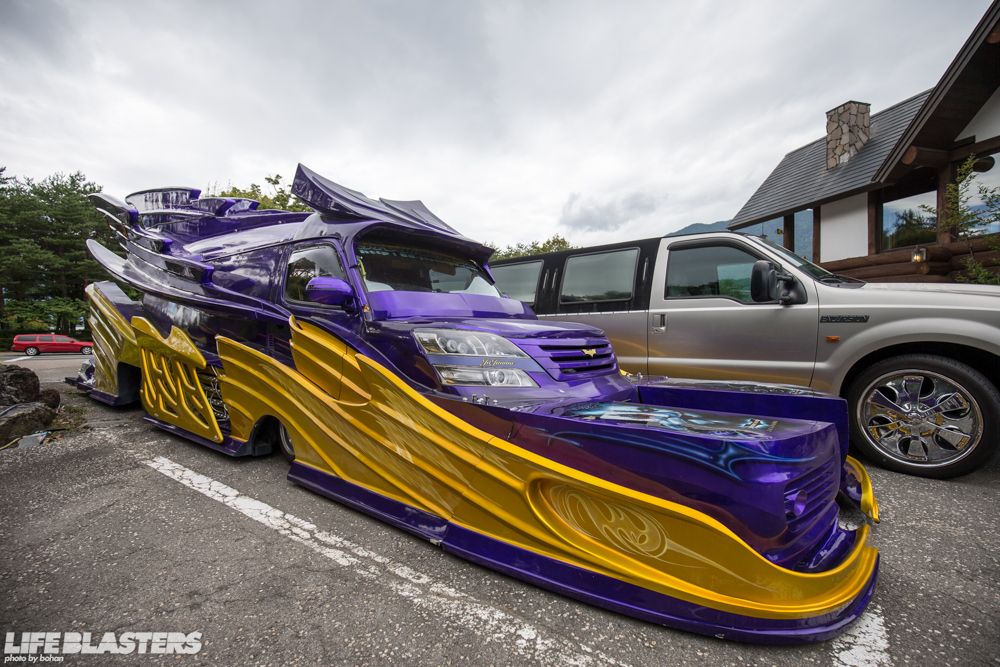 Kawaguchi, Japan: After lunch I spotted Naoki Mori's show-winning Bat Man Car. Vanning is by far the most outlandish show car style and it was a real treat to have randomly found one this well-known.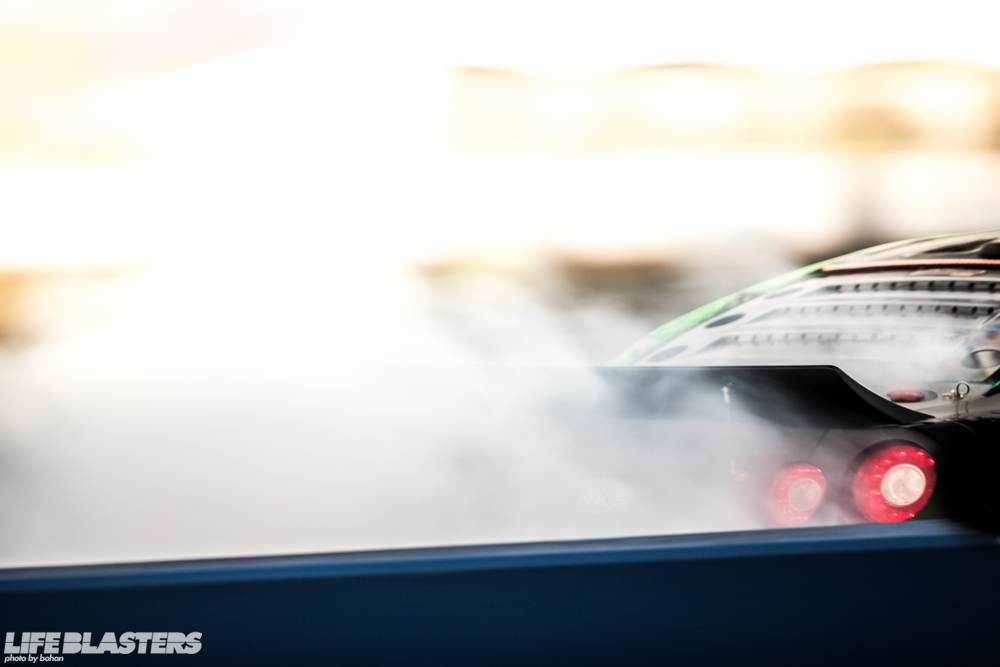 Monroe, Washington: Sometimes accidental photos turn out alright.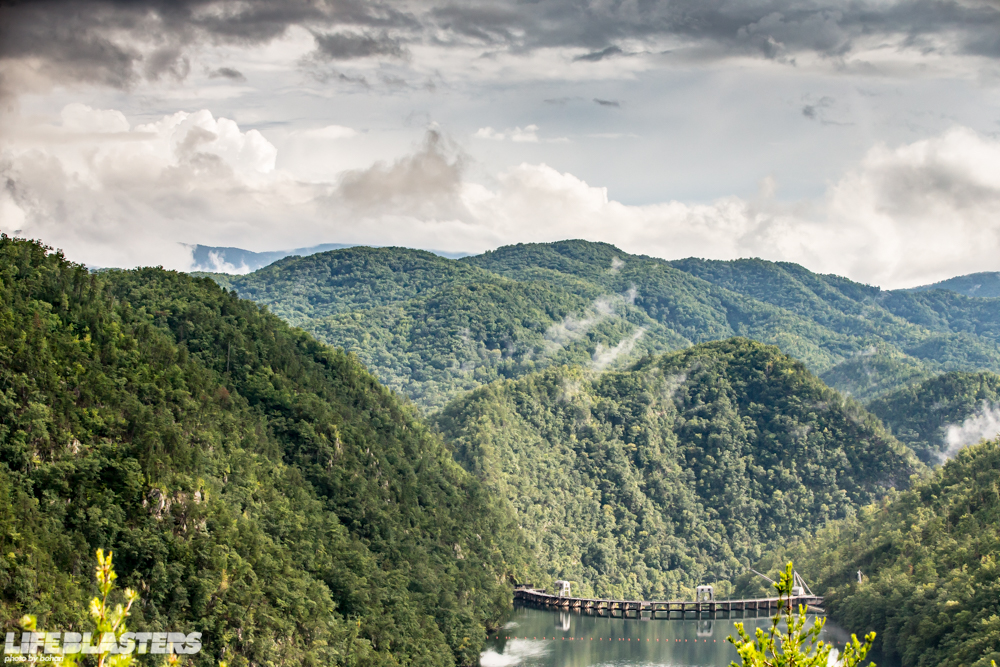 Chilhowee, Tennesee: The Tail of the Dragon provides ample Appalacian views.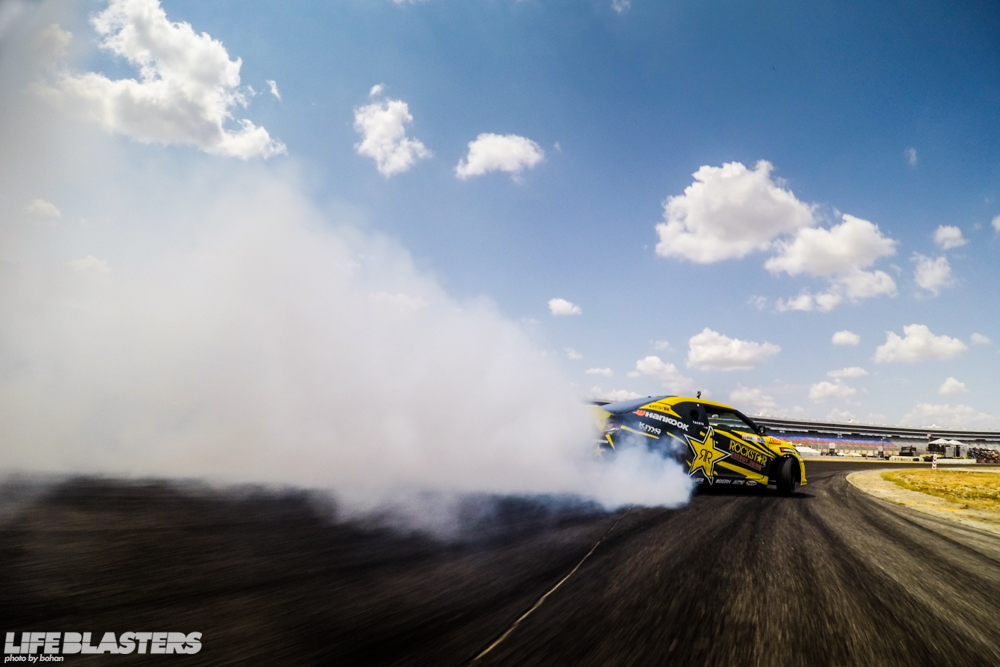 Fort Worth, Texas: Fredric Aasbø demonstrated how clouds are made.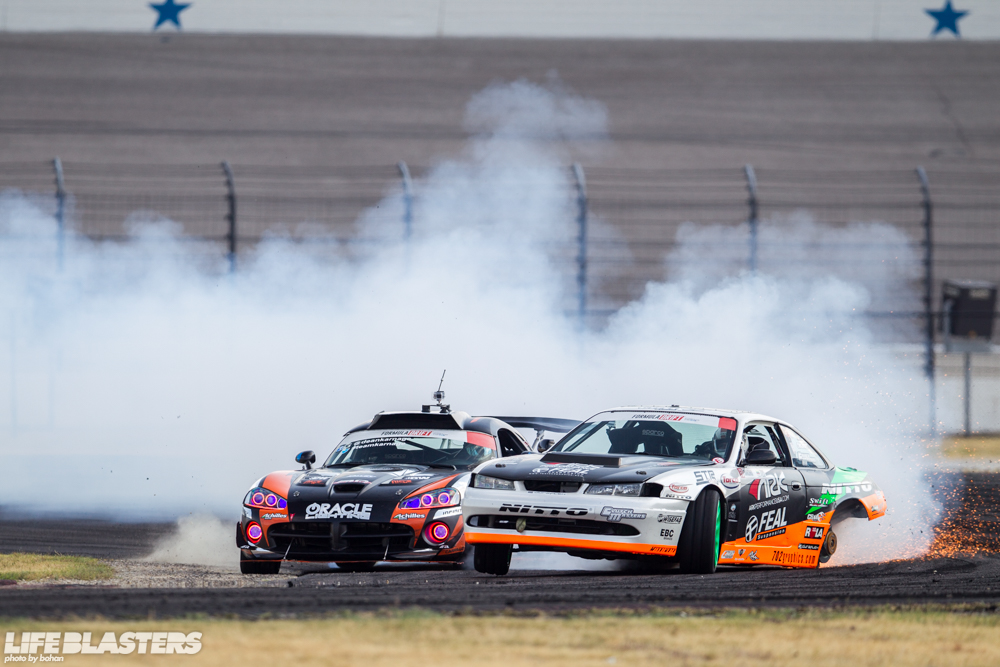 This was the heartbreaking moment Odi Bakchis lost his chance at the FD Championship.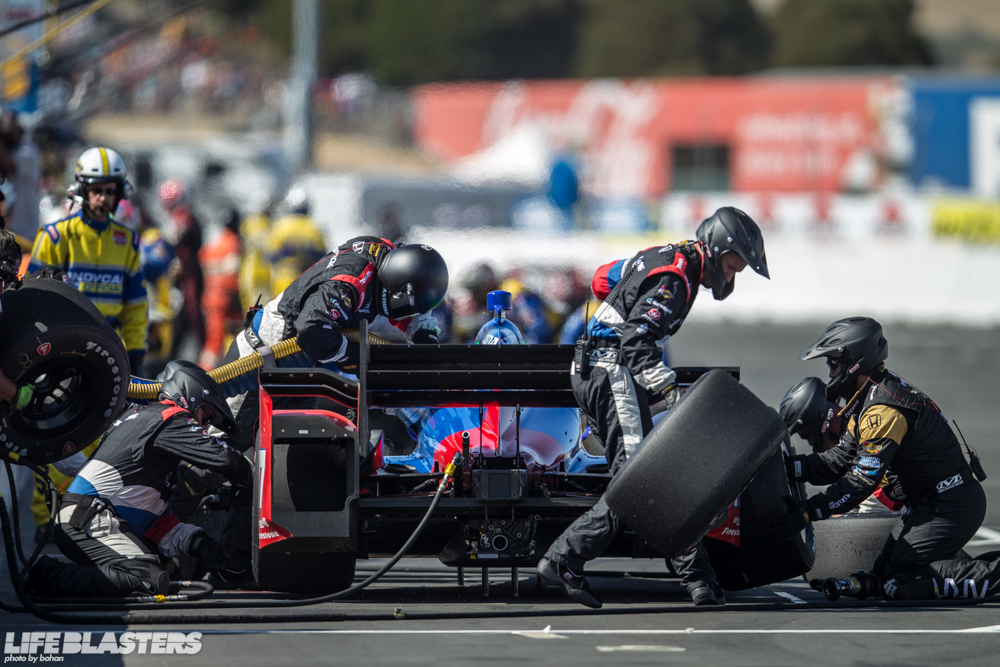 Sonoma, California: In the last Indy race of the year, the teams were trying to finish strong.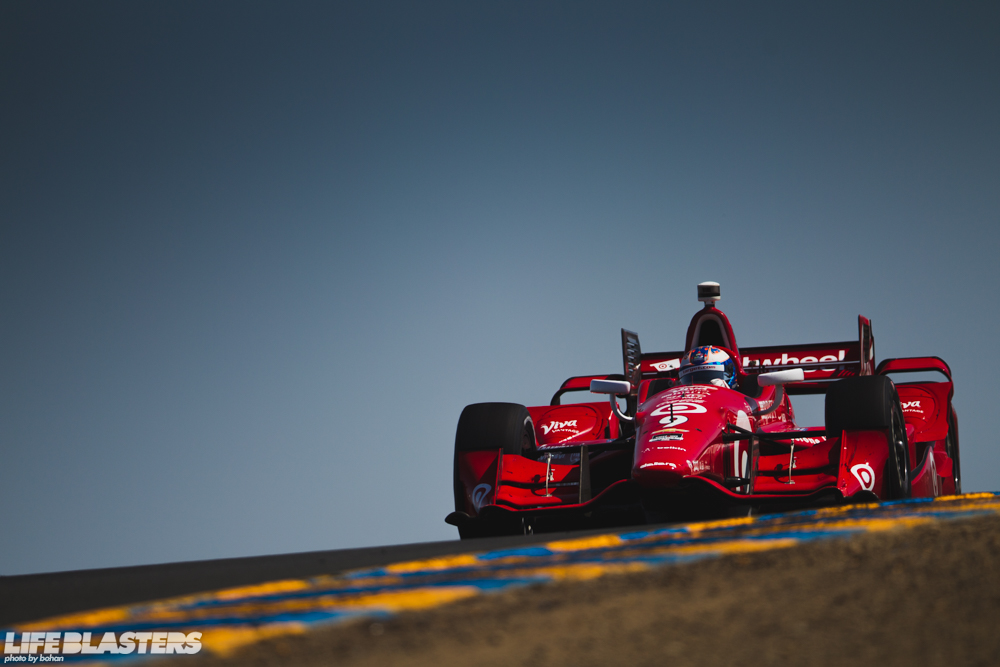 It was Scott Dixon who won the race and the Championship.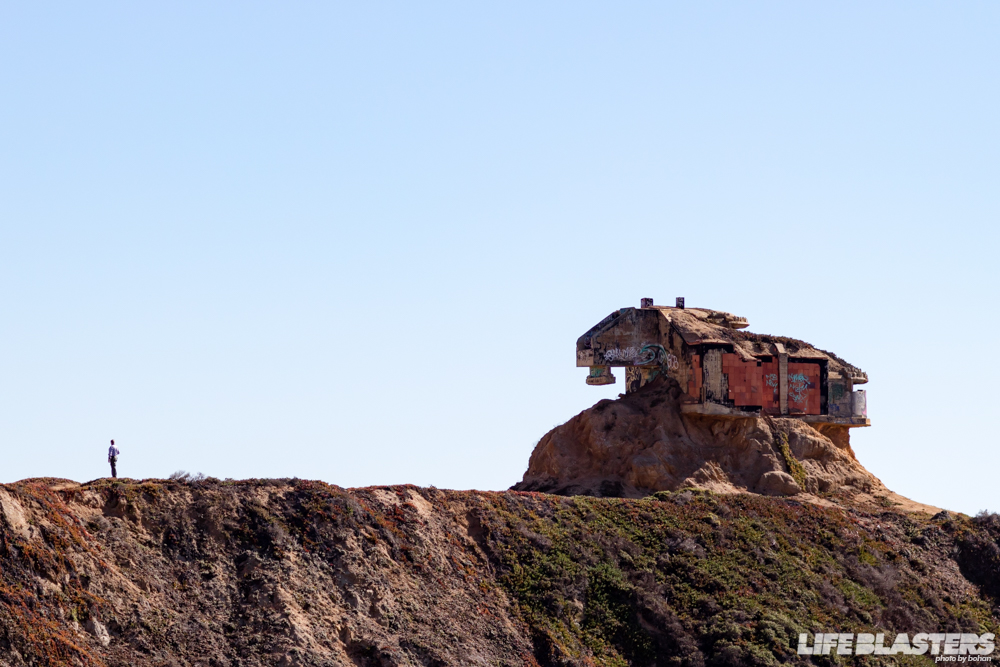 Devil's Slide, California: Erosion hasn't destroyed this World War II bunker quite yet.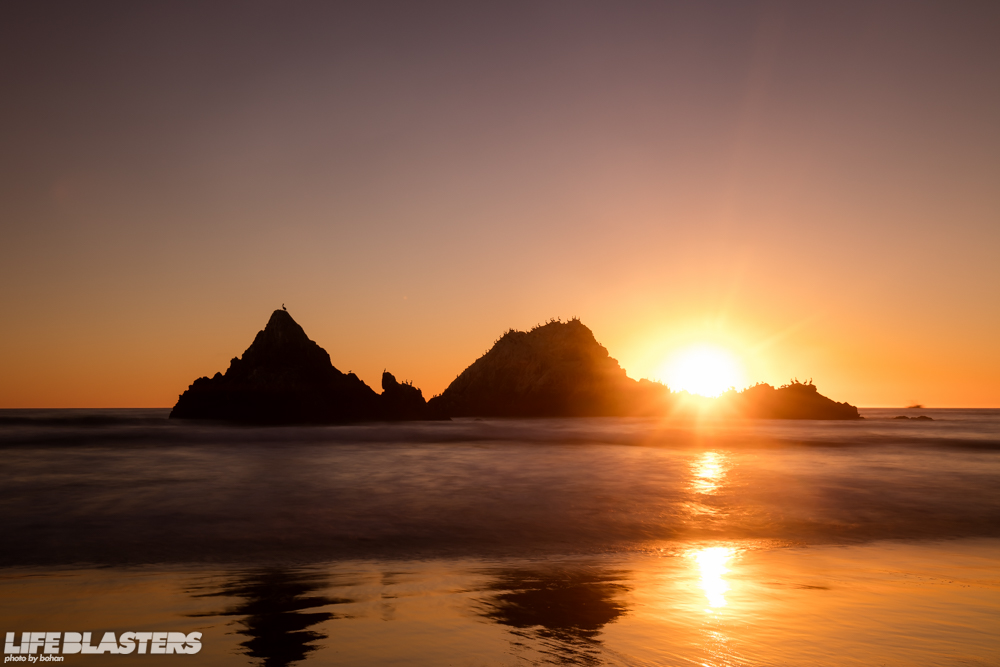 San Francisco, California: The sunset from Sutro Baths is classic, if not done to death, but it's for a good reason.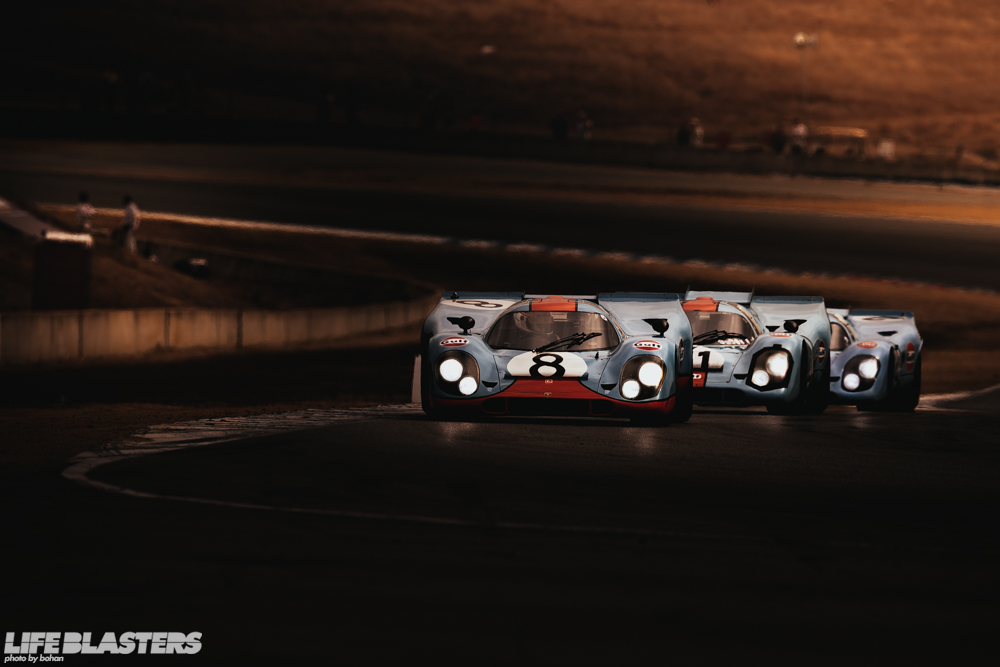 Monterey, California: Back at Laguna Seca for Rennsport Reunion. The Gulf Porsche 917s are one of my all-time favorite race cars, and seeing three of them on track together is incredibly rare. This is also my all-time most stolen photo.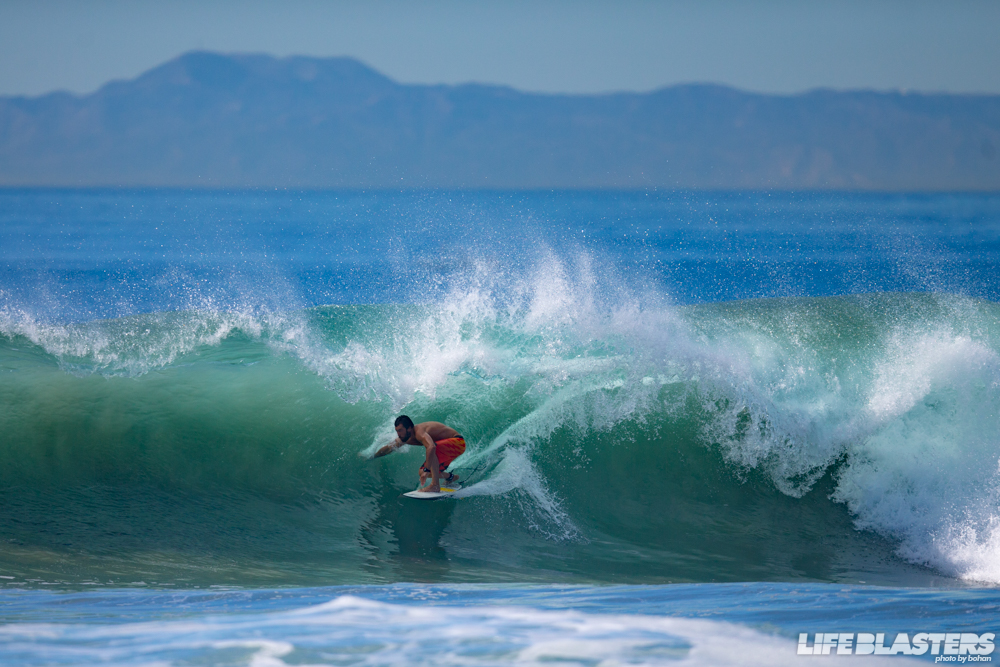 Huntington Beach, California: I hadn't shot surfing in a while, so it seemed like a good idea.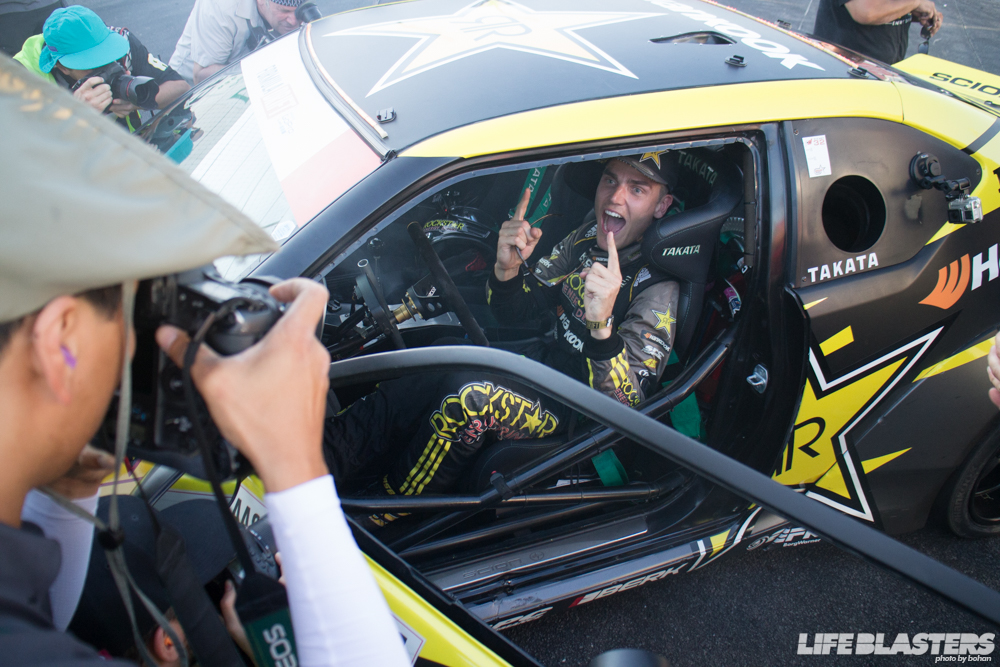 Irwindale, California: After just one battle, Fredric Aasbø wrapped up his first Formula Drift Championship. He was the happiest guy in the world at that moment.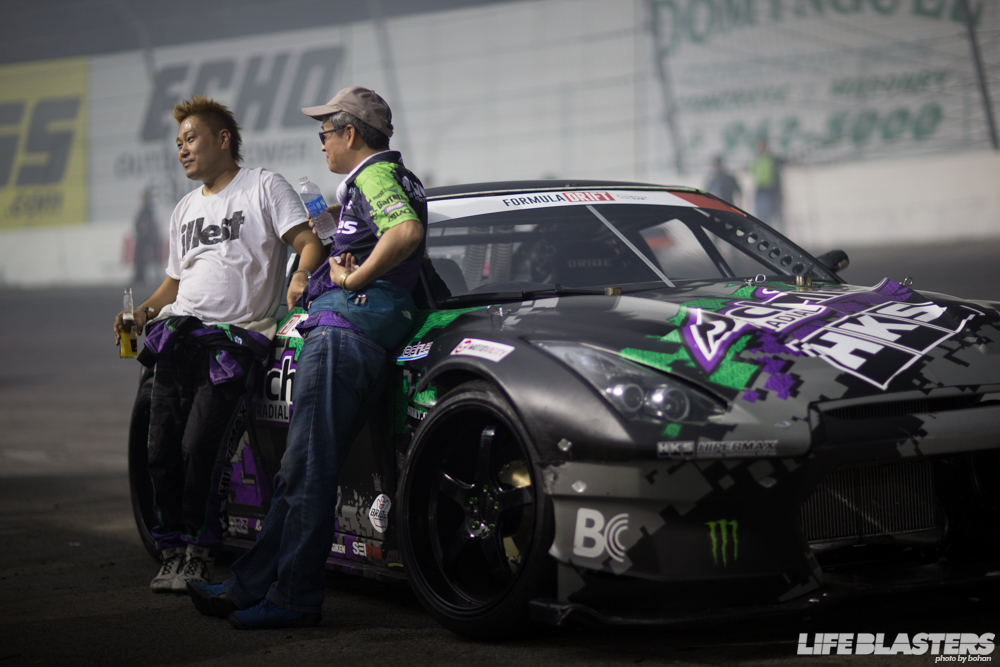 Daigo Saito had won at Irwindale the last three years in a row, but he fell to the Norwegian Hammer this time.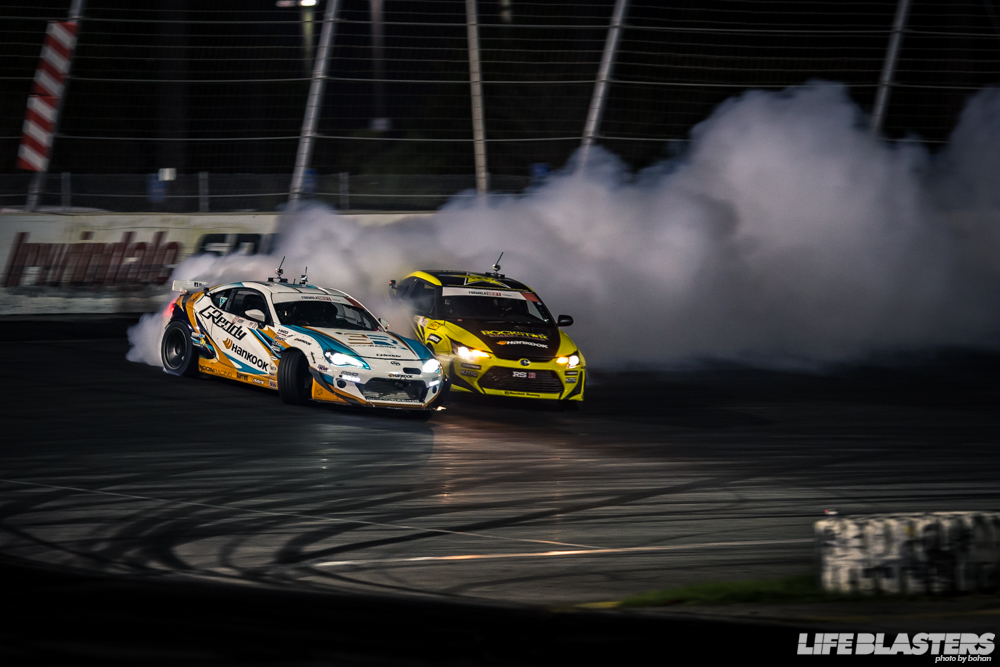 Aasbø went on to win the round too, after defeating his Scion Racing teammate Ken Gushi in the final battle.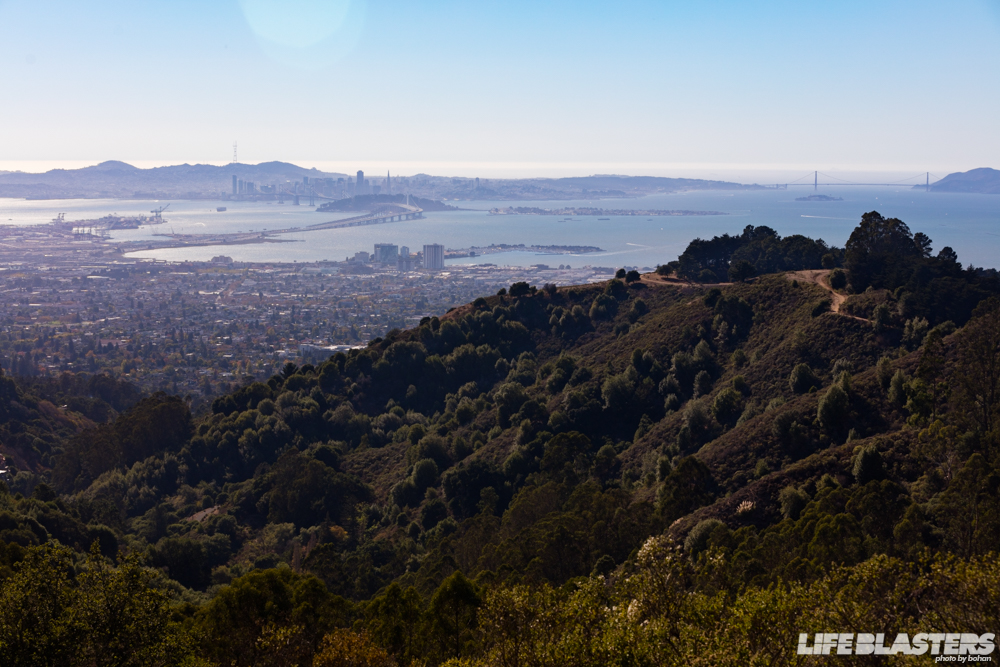 Berkeley, California: The old Bay Bridge is almost gone, and the new towers in Soma have really changed the San Francisco skyline.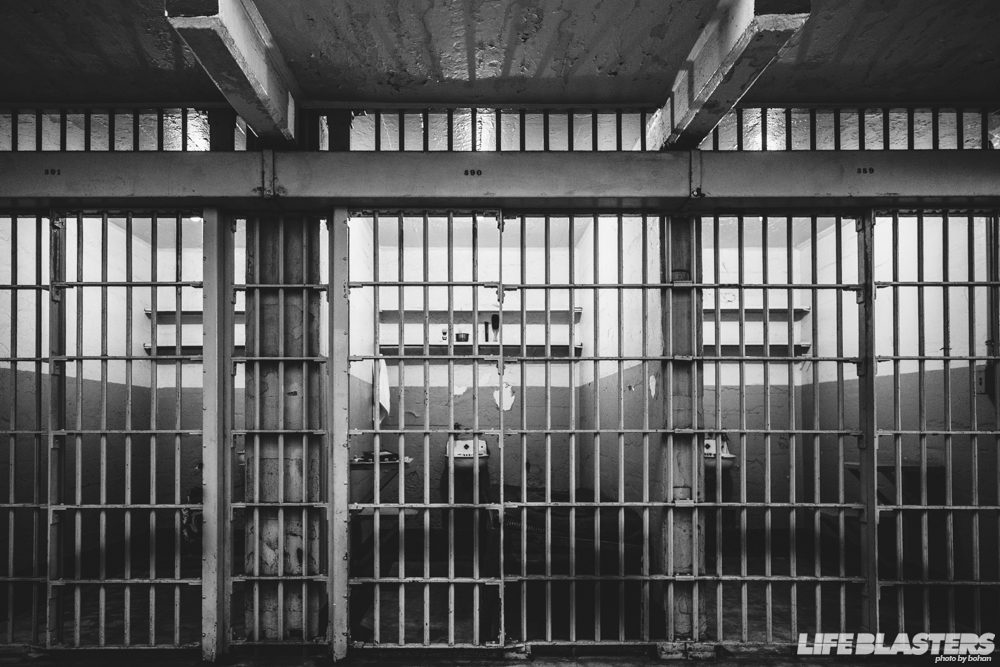 San Francisco, California: Alcatraz is no place I'd want to call home.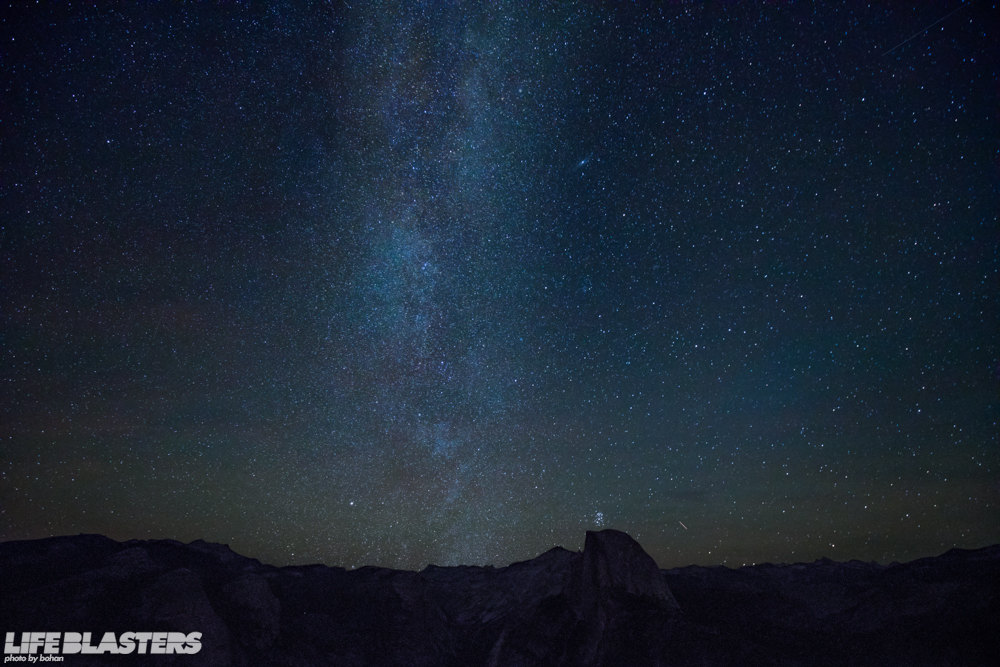 Yosemite, California: Halloween in Yosemite is spooky, but the crisp air lets the starlight through better. It also keeps the crowds away.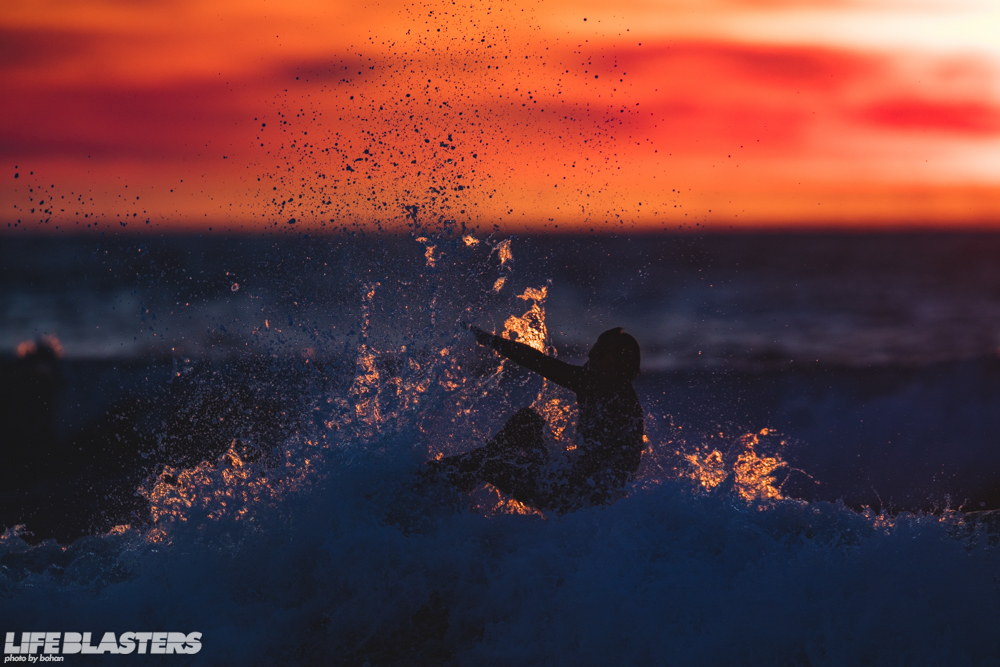 San Francisco, California: I think I'll start shooting surfing more often.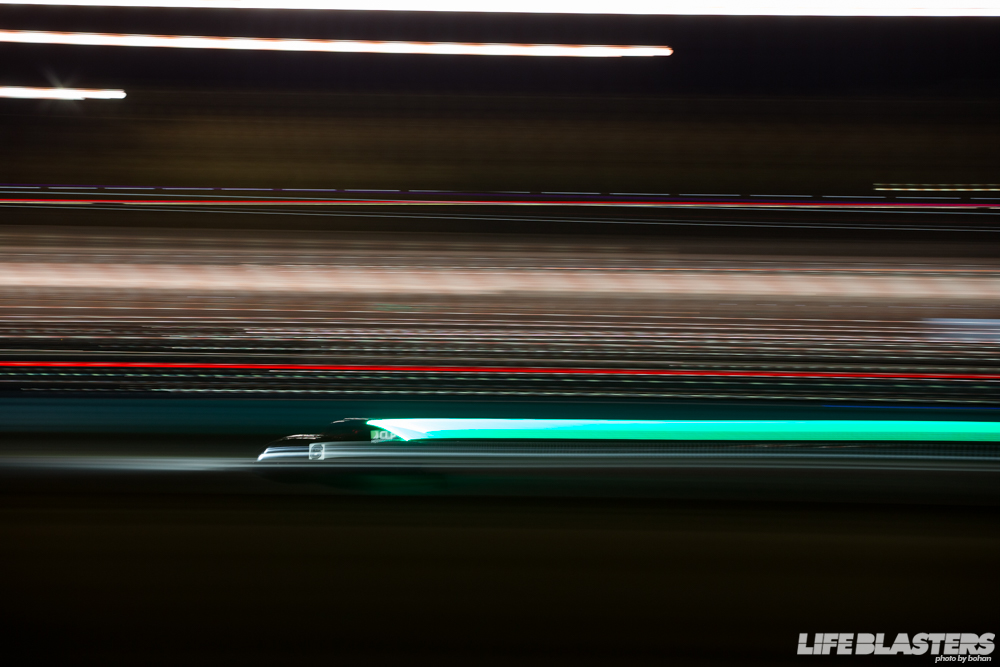 Willows, California: The 25 Hours of Thunderhill provides plenty of opportunities for unorthodox photography.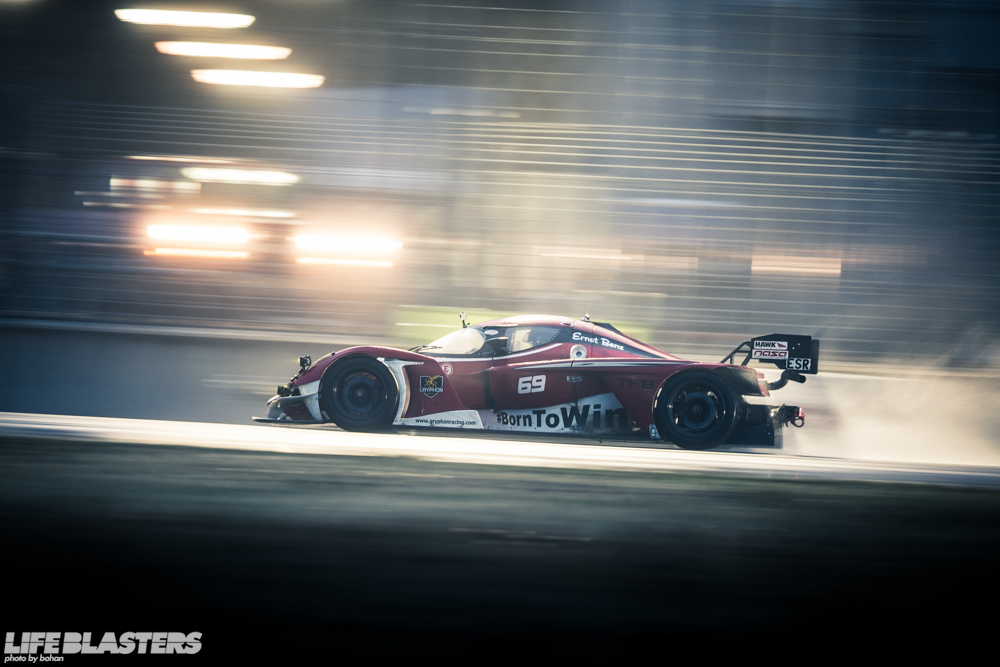 For the first time since I started shooting this race, it rained.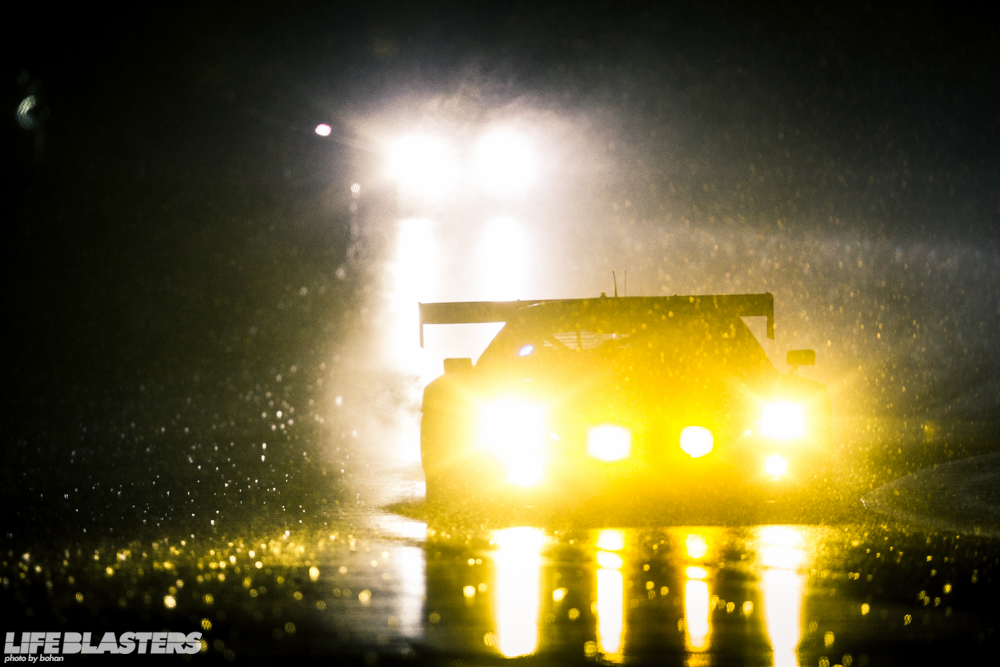 …And the rain made it incredible.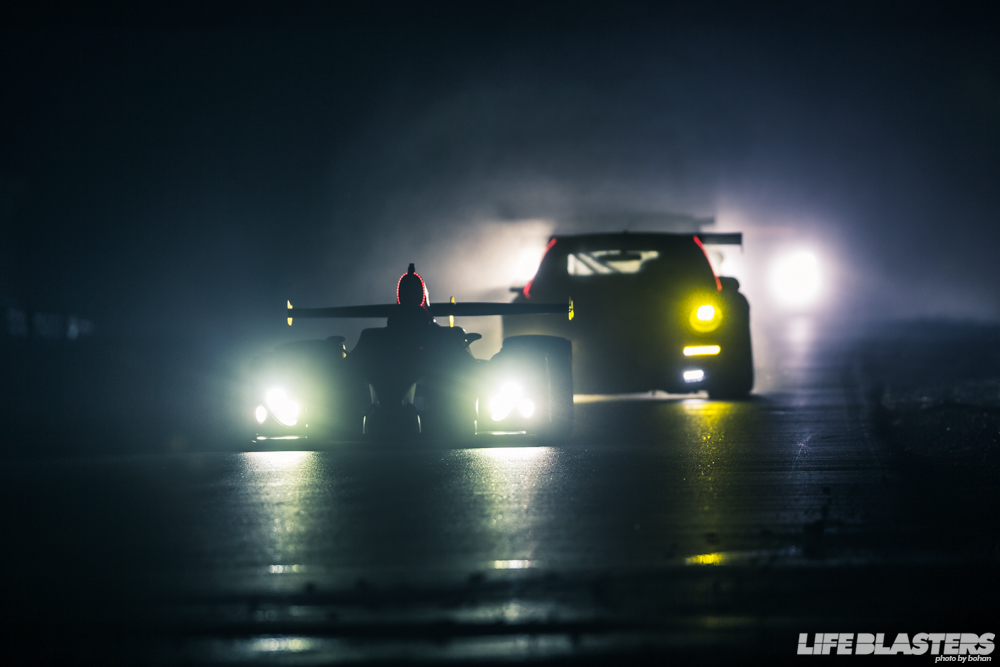 Even when it wasn't actively coming down, the mist added a whole new element to road racing, which is often lacking that kind of visual excitement that drifting's smoke or rally's dust provides.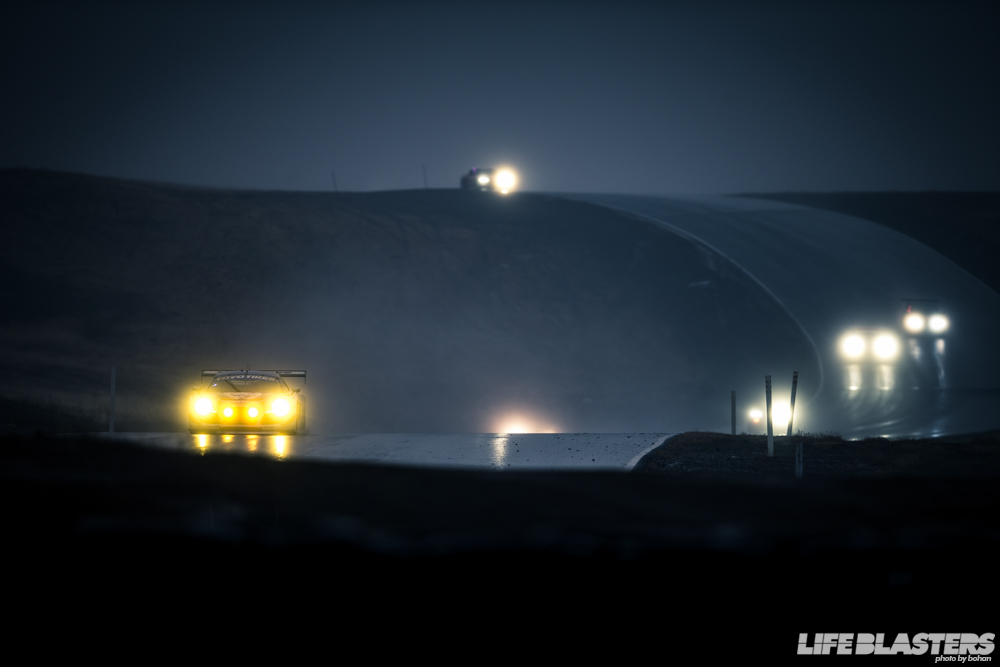 Flying Lizard's R8's quad headlights looked especially good in the rain.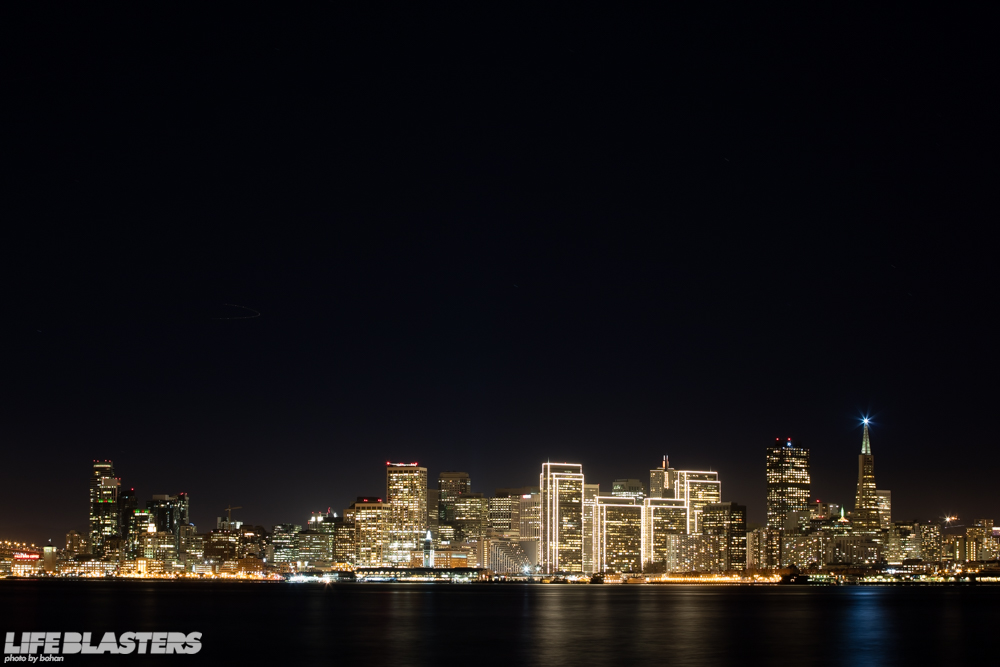 San Francisco, California: 2015 has come and gone and now I'm comfortably far from that epically disappointing 2014. I've got a feeling 2016 will be even better.