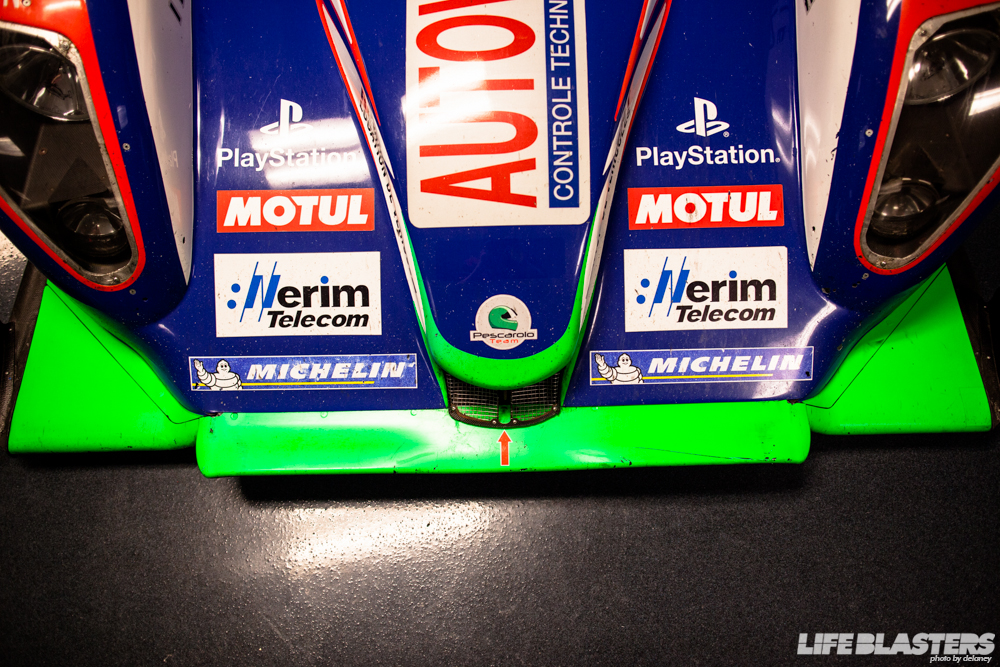 Last year I was invited to an open house at RM Motorsports in Wixom, Michigan. Before that day, I only knew vaguely of RM and what they did, but I wasn't ready for the shock I got when I entered their showroom. A couple weeks ago I got a message on Facebook from someone who worked at RM inviting me back to the shop for their 2015 open house. How could I say no?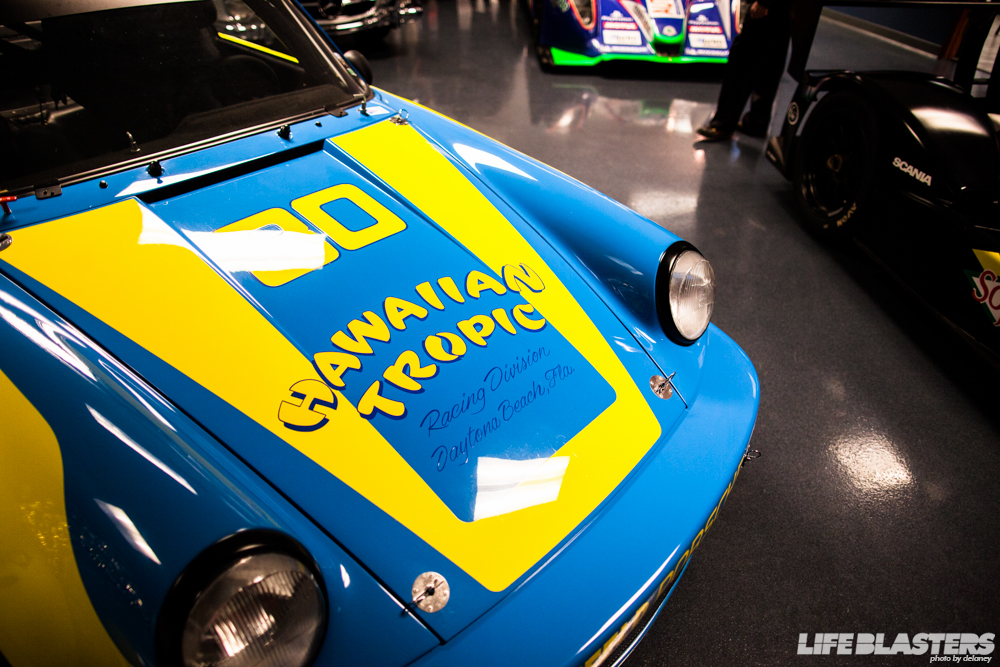 Last year's show room was awesome, a Penske Lola, ALMS Cadillac Prototype, a Nissan and some Can Am cars. This year though easily trumped last year.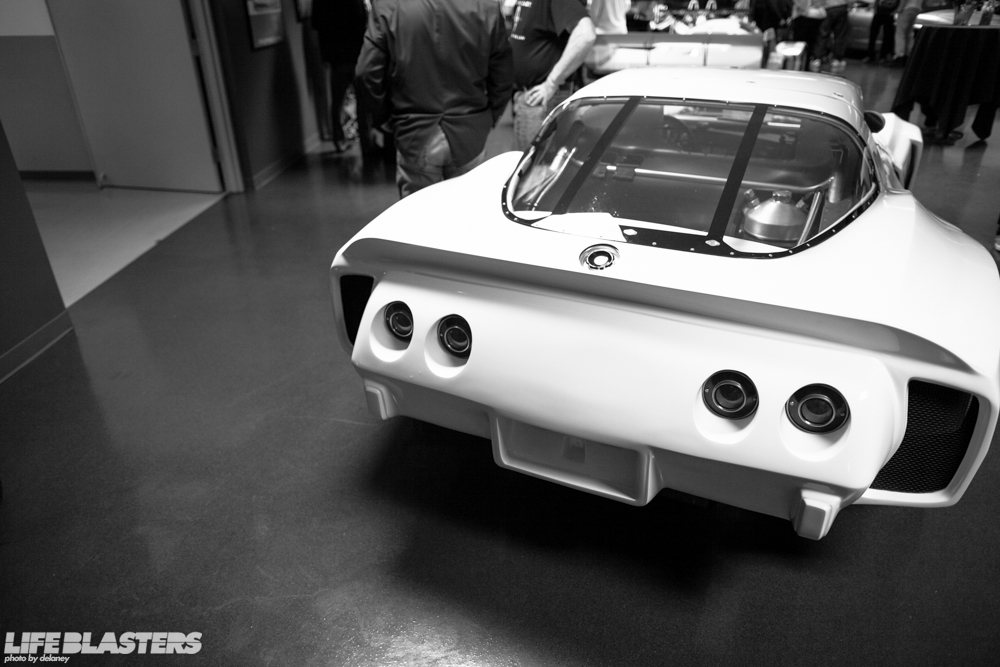 This Corvette was in the workshop last year getting all finished up, and this year it was out for display.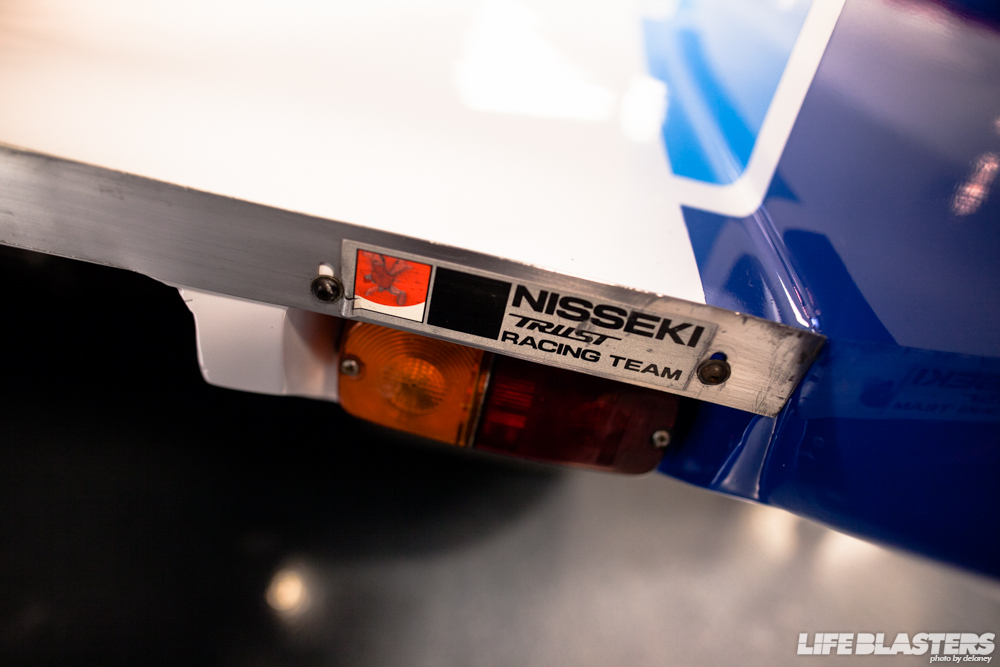 I also spotted a Nisseki branded rear deck lid from a 956 last year. To me, any Porsche race car is awesome, but the 956 and 917 are easily two of my favorites.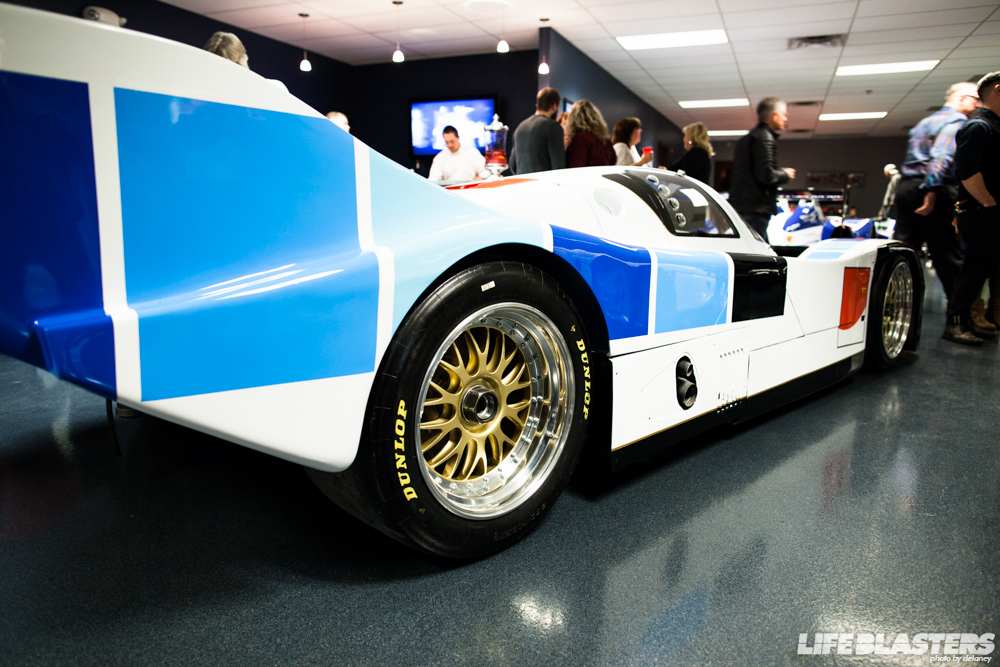 I was a little bummed last year when I didn't see the 956, but this year it was on display.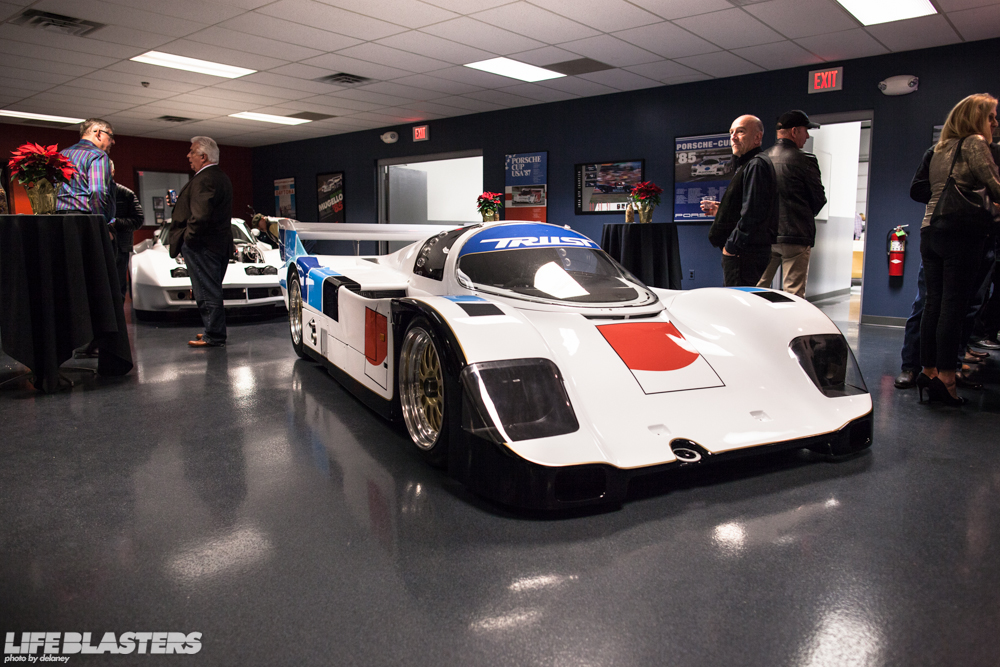 It was still missing its headlights and some of the livery, but seeing the car is good enough for me. Now just to see it running.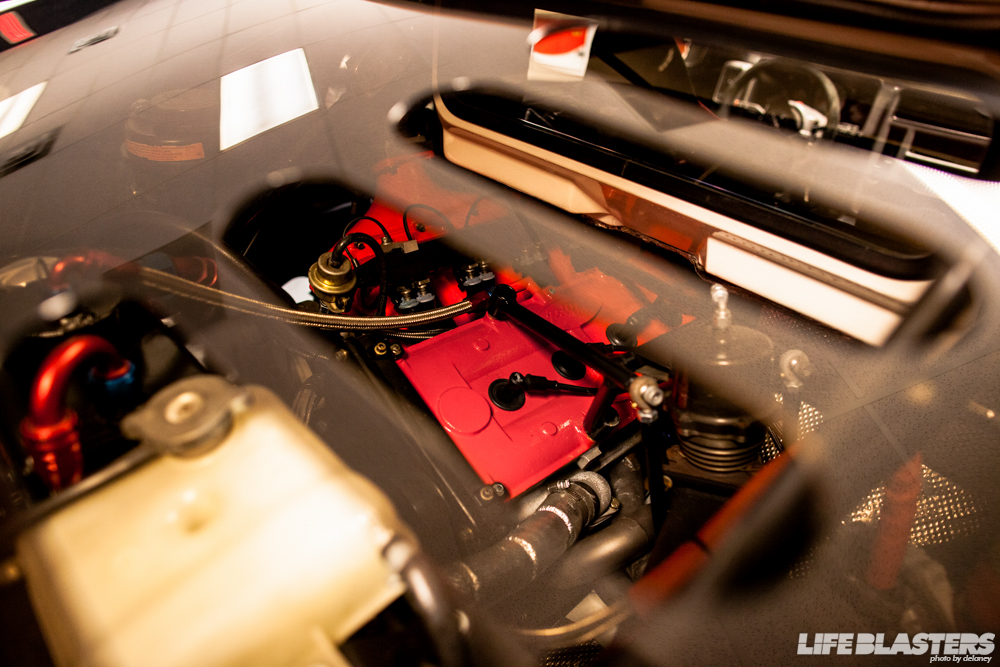 But there was one car that stood out to me even more than the 956. It wasn't even a race car, it was just a plain white car back in the corner.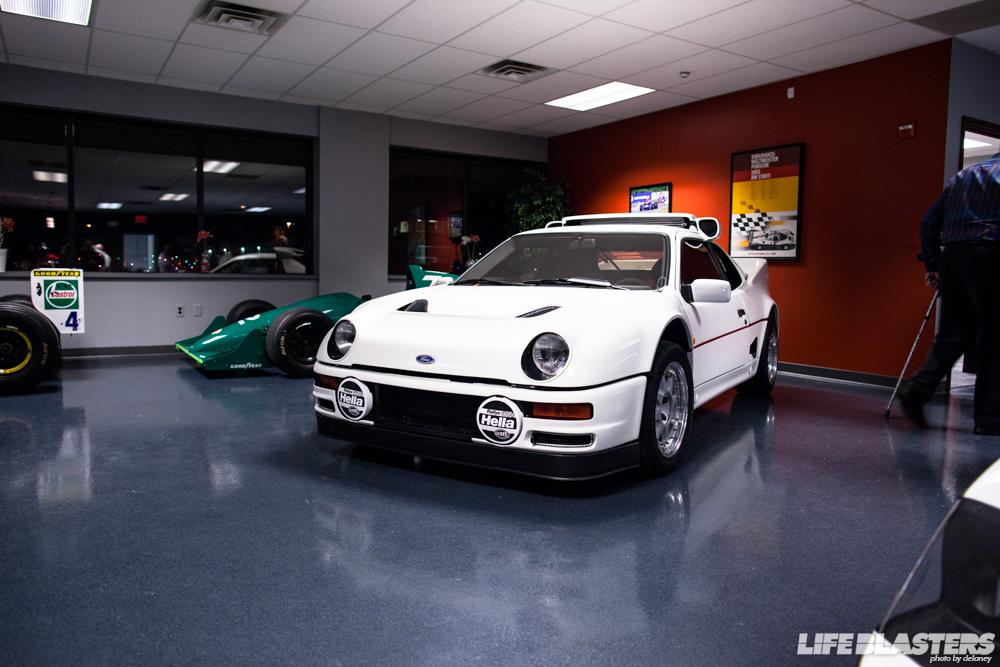 An RS200 Evo. Not only is it an RS200, but the Evo is a higher performance version of the RS200. Bigger turbos, intercoolers, variable boost settings and the torque could be split three different ways.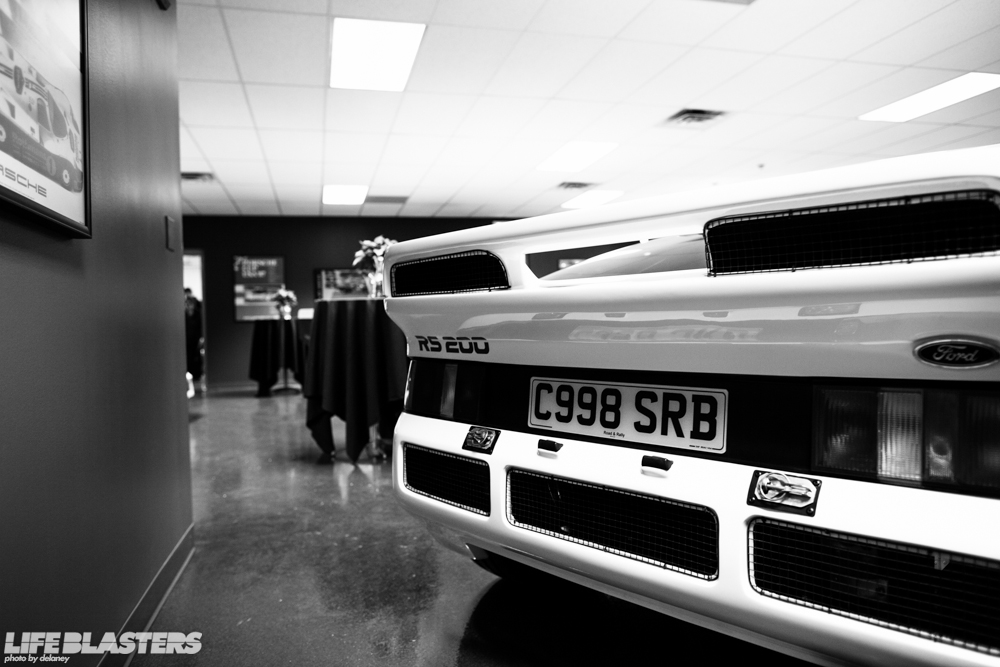 According to RM's website, this car was delivered to its owner in California in 1989 as a track and street car. And it's also worth noting that only 24 of the original 146 RS200s were upgraded to the Evo model. I love Group cars!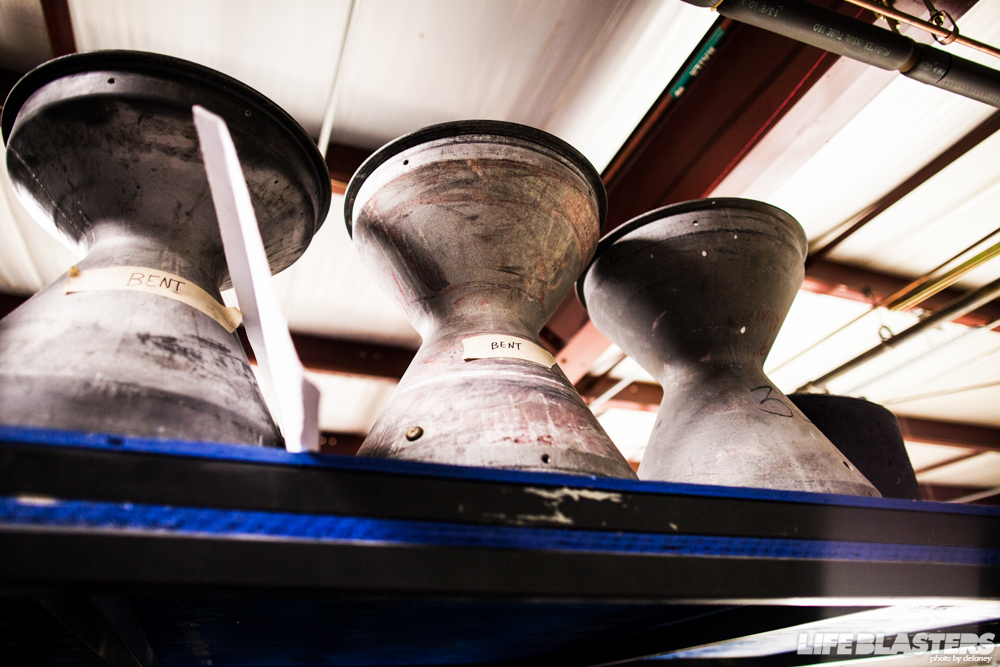 Moving into the garage, I headed to my favorite spot to check out the wheels. These look like vases or chairs, but they're wheels. Race wheels now are pretty wild, but this is a whole new level. I love Group B and I love old racing technology.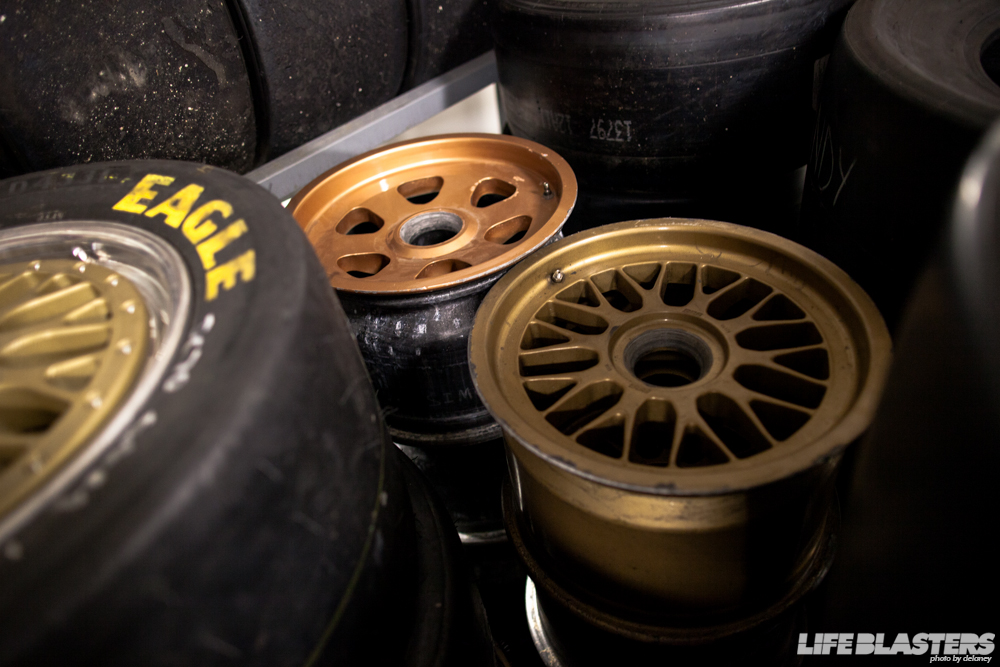 All over the place you could see almost every genre of racing and every era in wheel form. I love everything about cars, but I've always had a soft spot for wheels.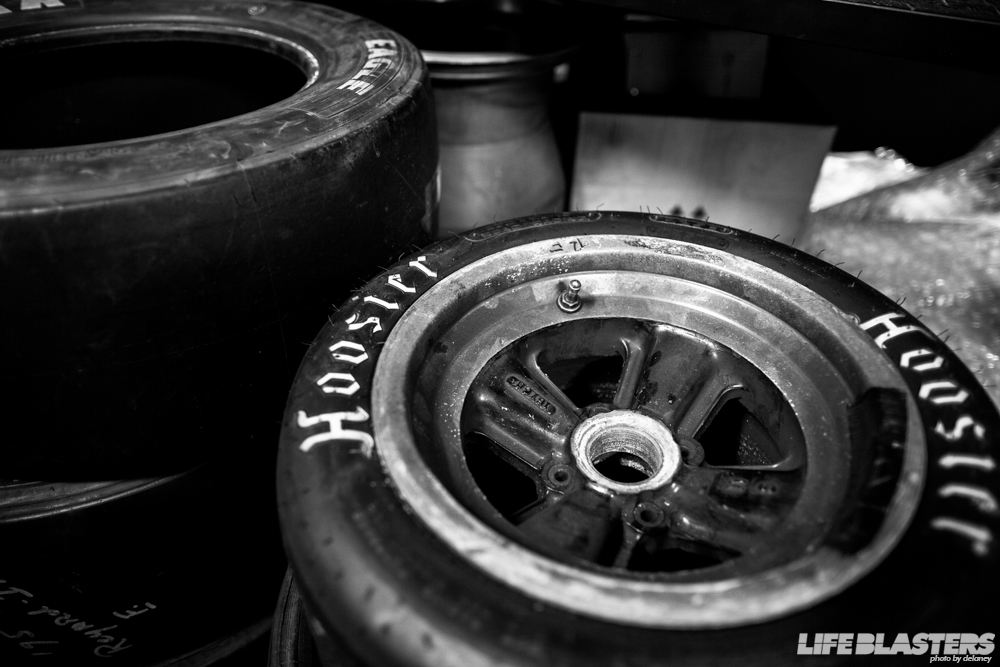 Especially the old school wheels like the vases a few photos above, and these wheels that look like they belong in a paddock in the '60s.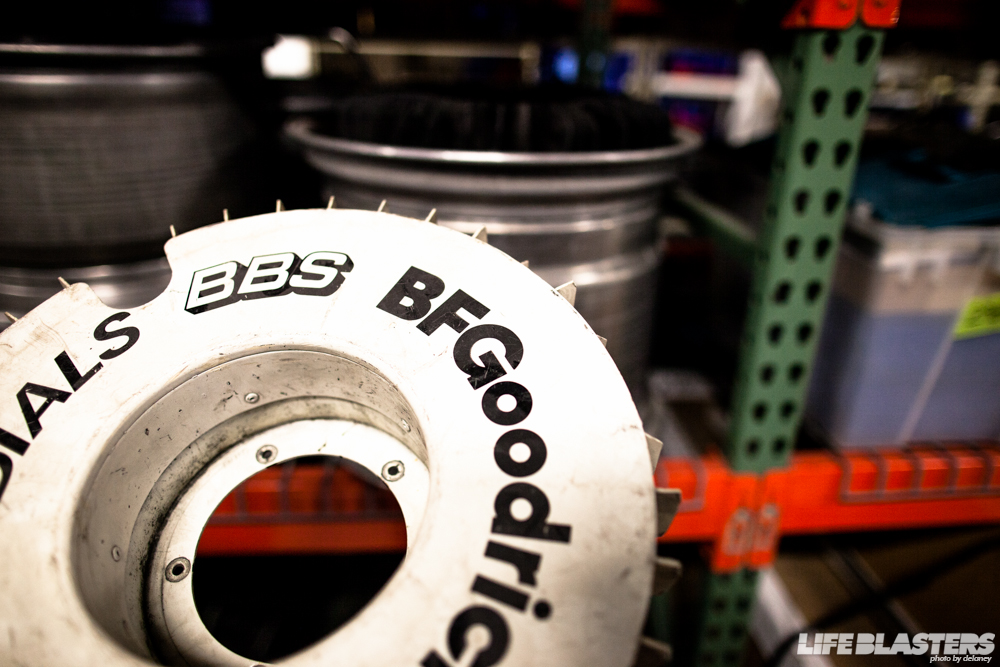 And ever since I really started getting into historic racing, turbo fans have fascinated me. From the Lancia Delta S4 to Porsche 935s, they instantly add a proper race look. Now just to make some for my Enkei 92s.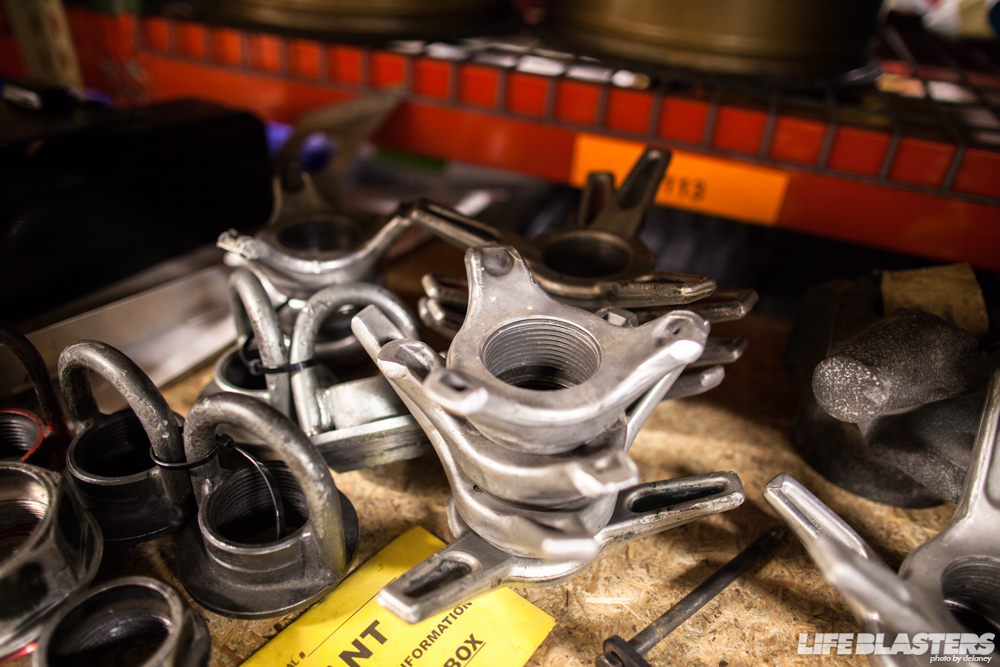 And to throw it back even further in history, RM even has knock offs ready to go. The storage area of this place is so impressive, that no amount of words or photos can do it justice. Everything you could want or need for historic racing is there.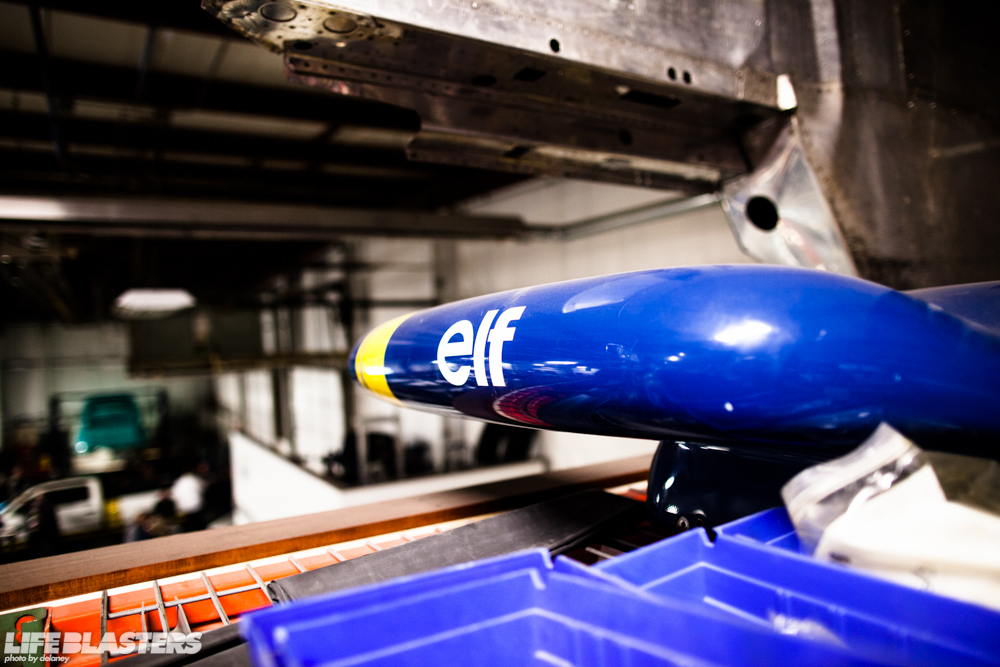 I saw this Terrell intake last year, and I'm still waiting for a six wheeler to show up one of these days.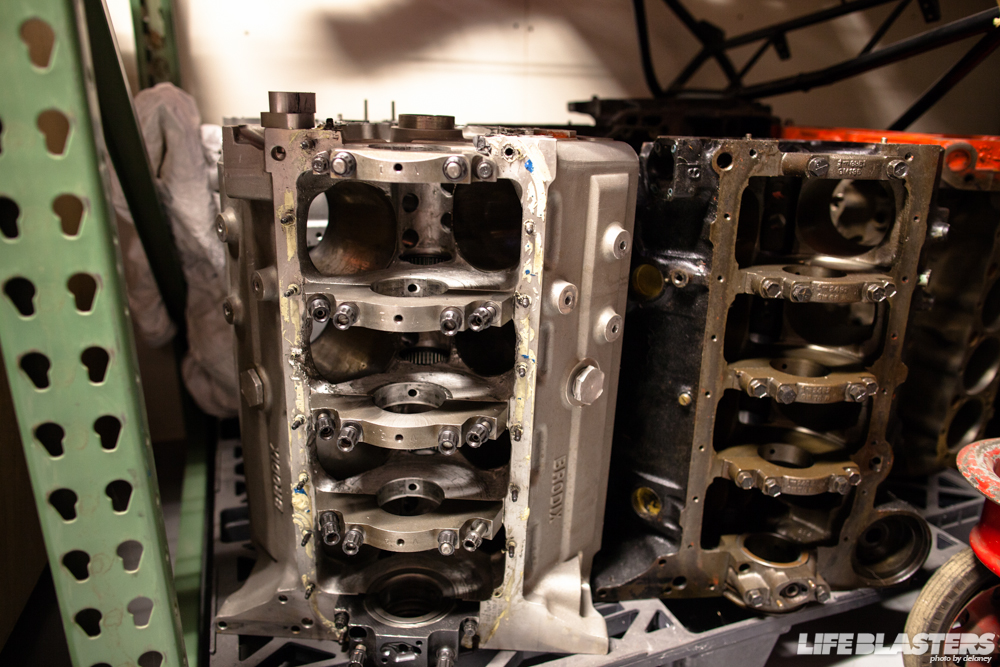 See what I mean about parts? Engine blocks? Got em.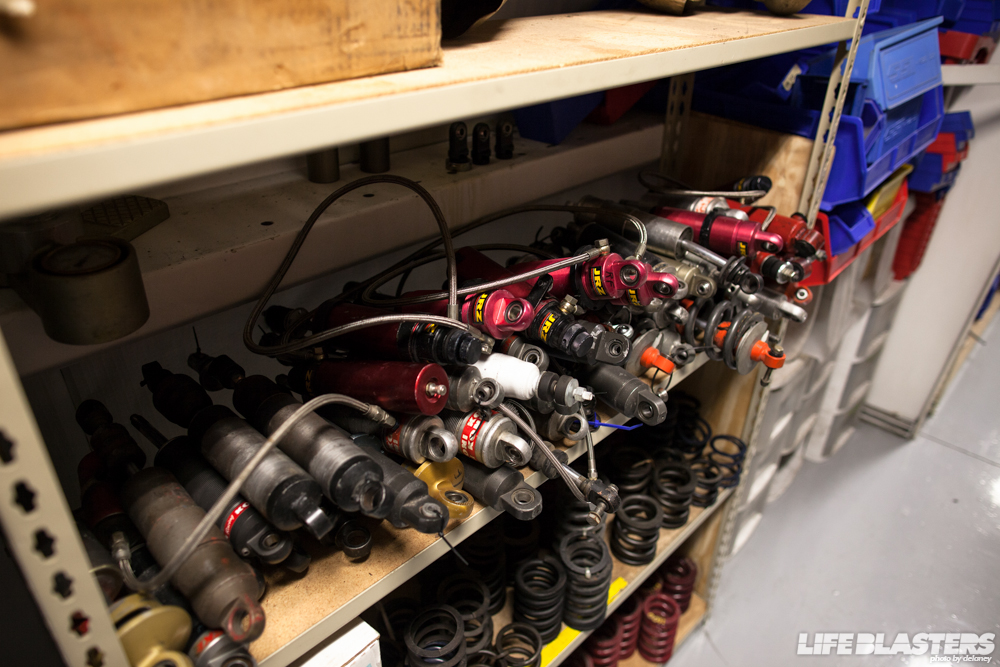 Shock absorbers, springs. Check.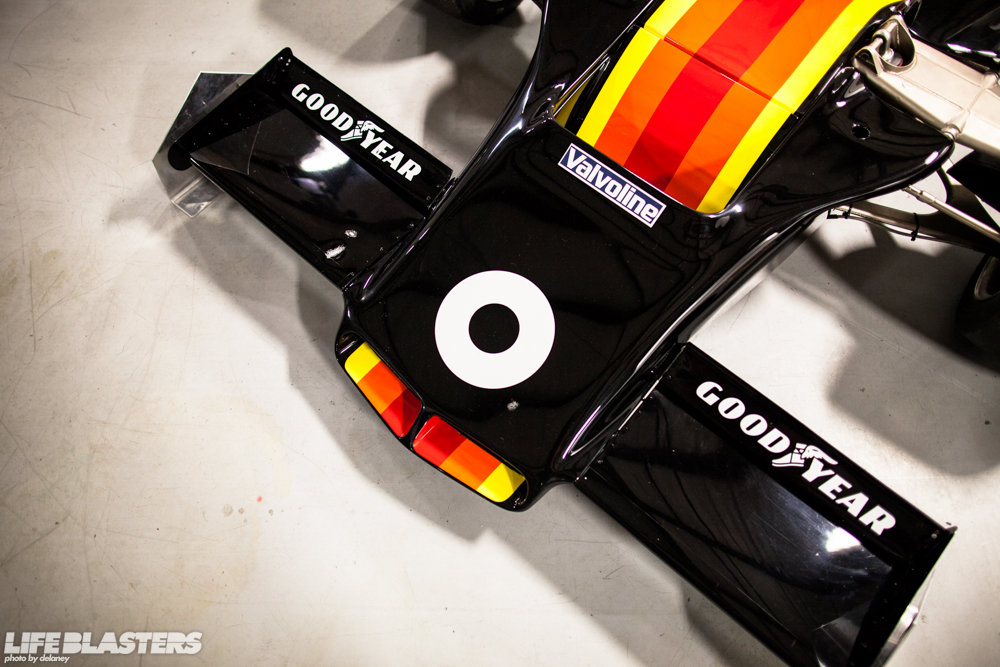 Enough on parts though, back to the cars. I forget when I first learned about Shadow, the race car company, but I've loved them for as long as I can remember. Their Can Am cars were amazing, and their F1 history isn't too bad either. Although I think this is a Formula 5000 car, but that zero is one of the most perfect zeros I have ever seen.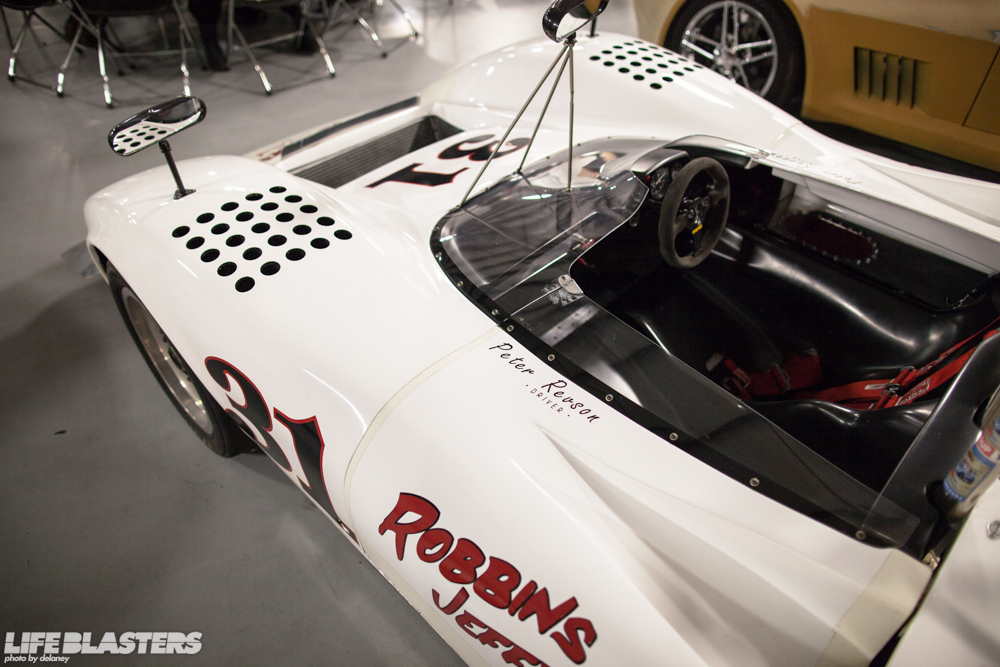 And then to another personal favorite era of mine, Can Am. It was basically Group B, just 20 years before and on race tracks. Back when too much power wasn't possible, and downforce was as simple as a big wing two feet in the air.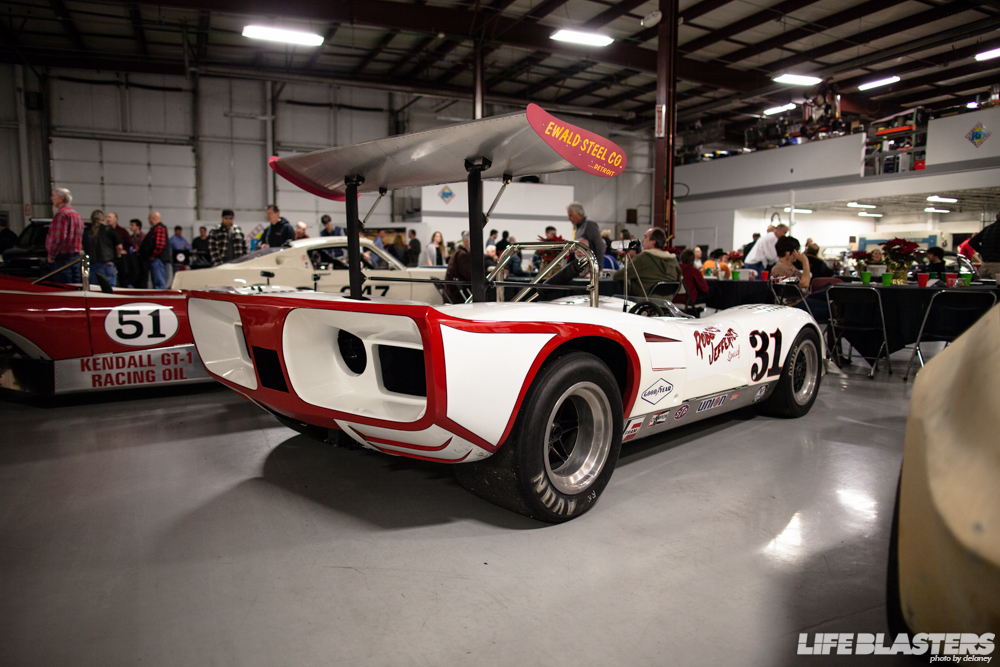 Before Penske and Porsche teamed up with their 1100+ horsepower 917-30, Ferrari, Ford, Chevrolet, Lola, McLaren, Shadow, Chaparral and countless other small teams would battle it out with the fastest and craziest cars ever to grace North American shores.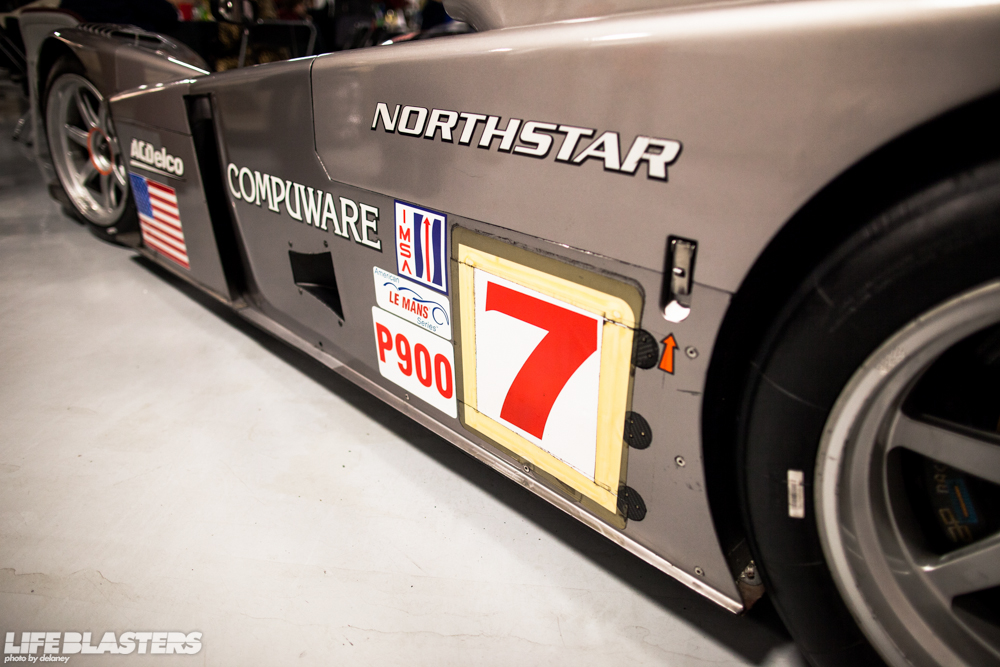 It kind of sucks that ALMS has fallen apart and the LMP category is almost dead here in America, but luckily there's places like RM that still keep them alive.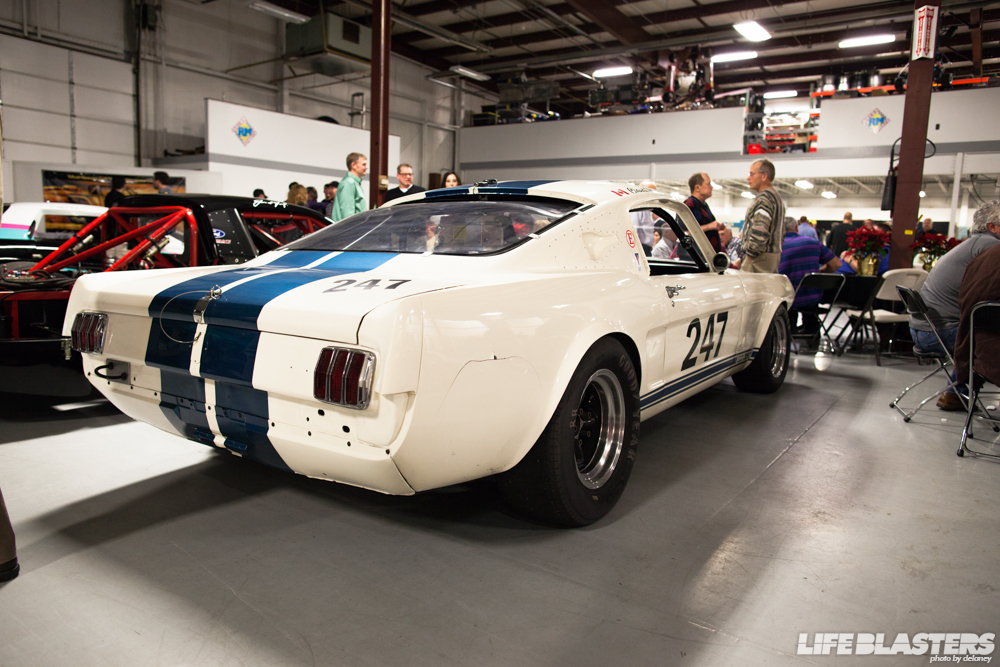 Also parked in the shop was this GT350.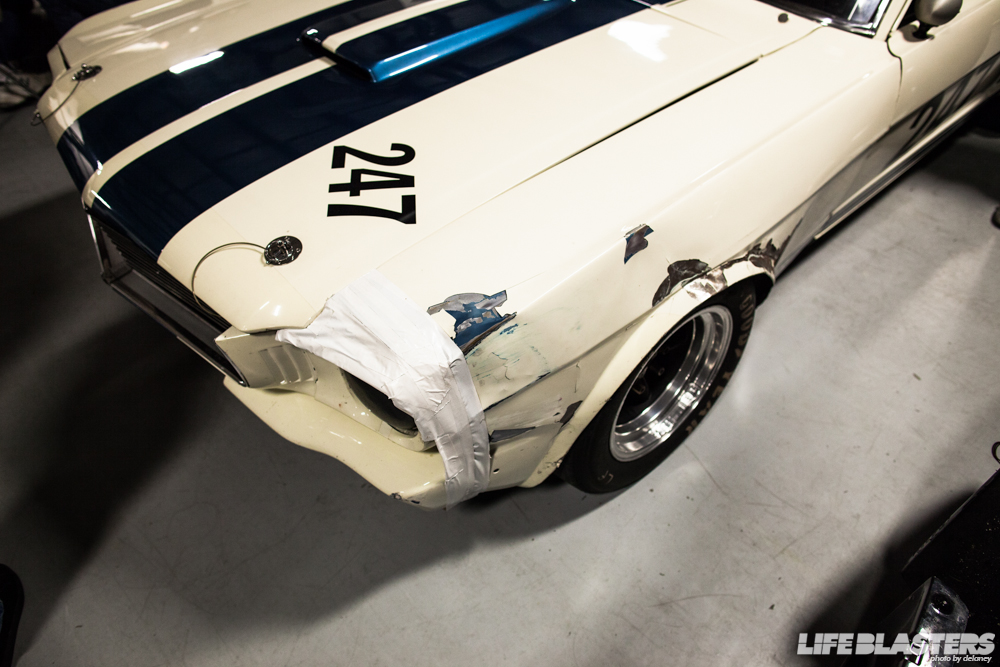 Some people may cringe at this, but to me it's just right. It's one thing to collect cars, but it's another to go out an race them hard. It's awesome seeing something like this still racing and still taking a little bit of damage.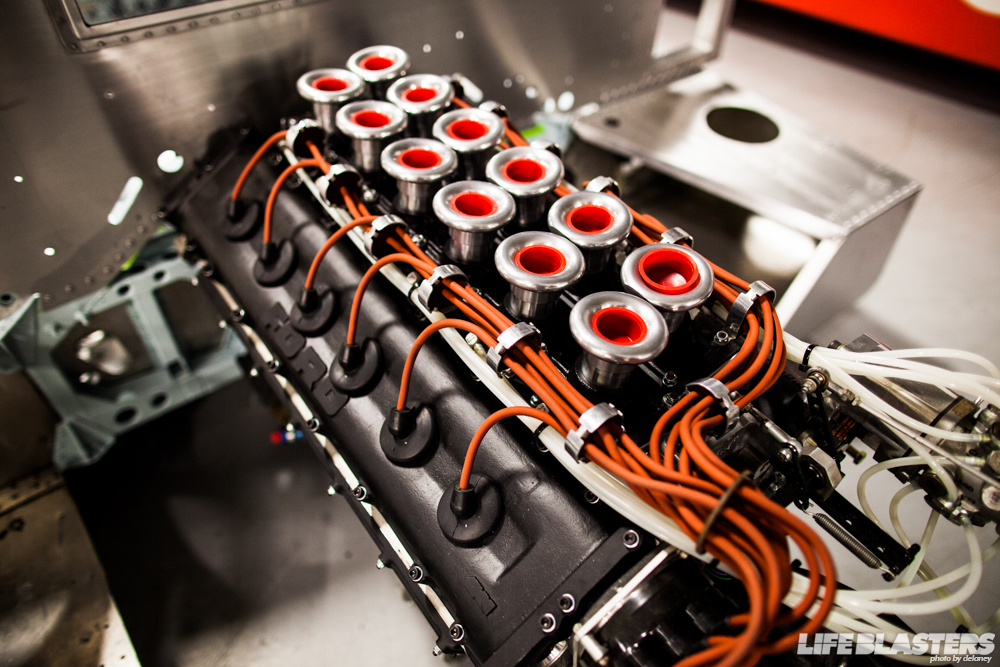 Last year there was a Mirage M6 Coupe body on display, but this year along side the body was the motor. The Ford Westlake V12 is a visual masterpiece to me. Even though the project was scrapped for being too slow, I can only imagine it sounded amazing.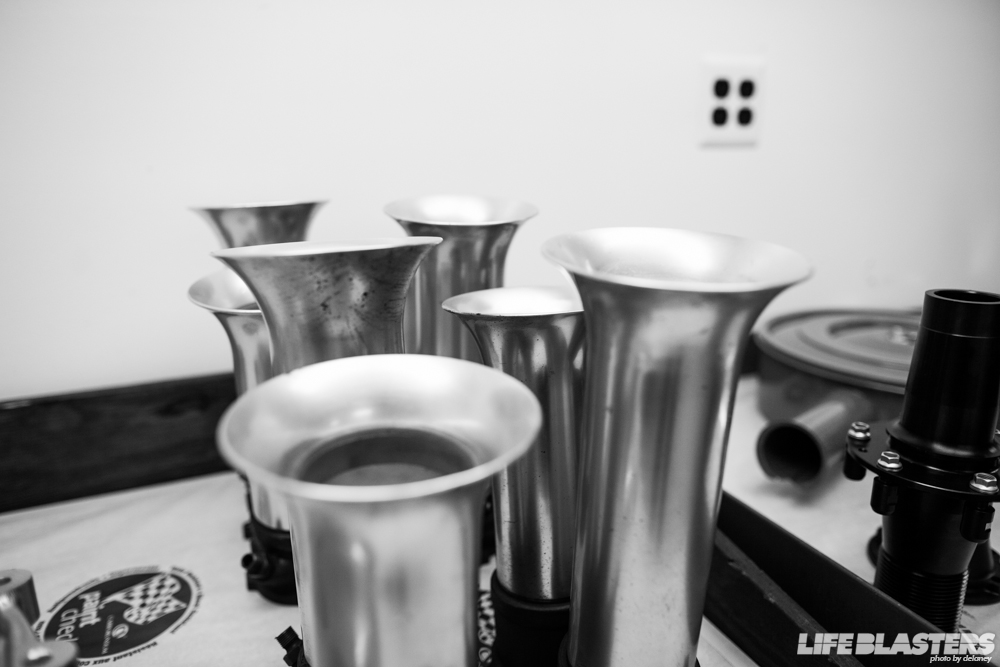 Back in the engine room were some calliope stacks from the Can Am cars.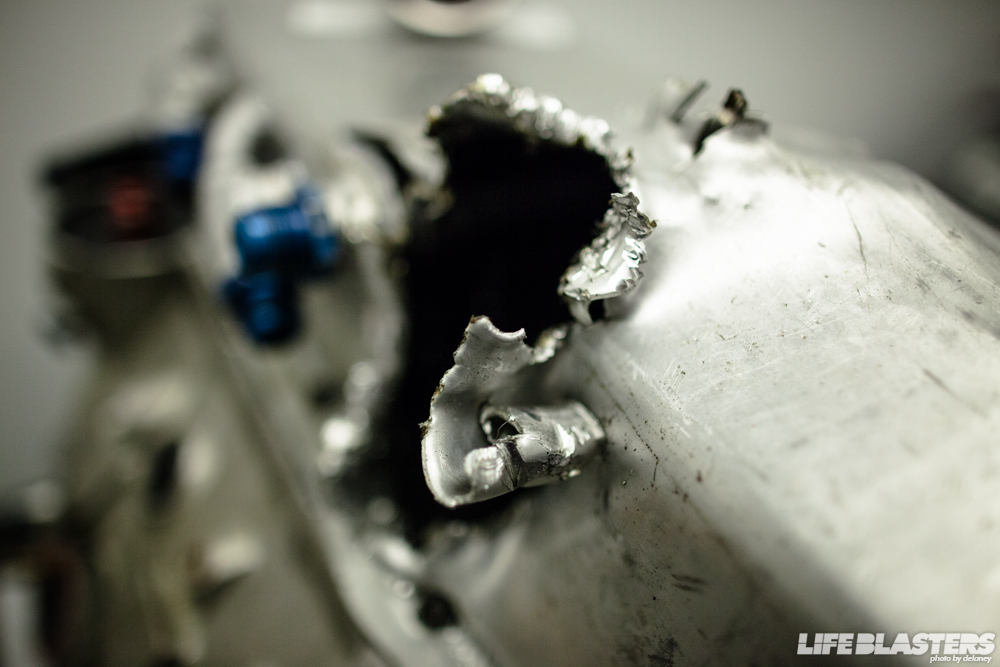 This motor was in for some repair. The hole in the oil pan was as big as a small fist, the inside was torn to bits.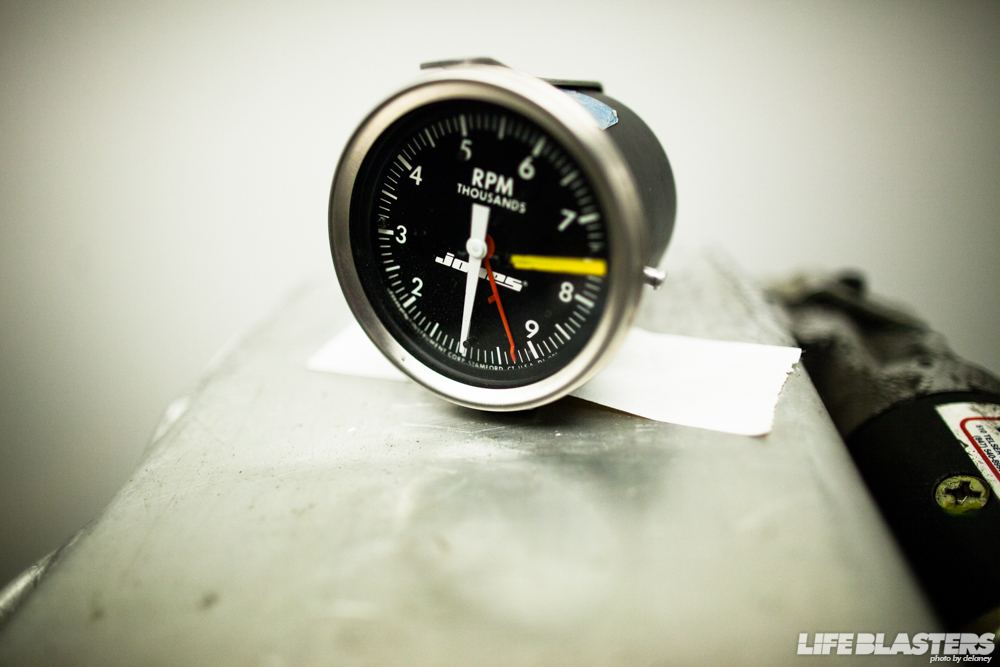 But if this tach had anything to do with it, I imagine hitting 9500 RPM with a 7500 limit could lead to some damage.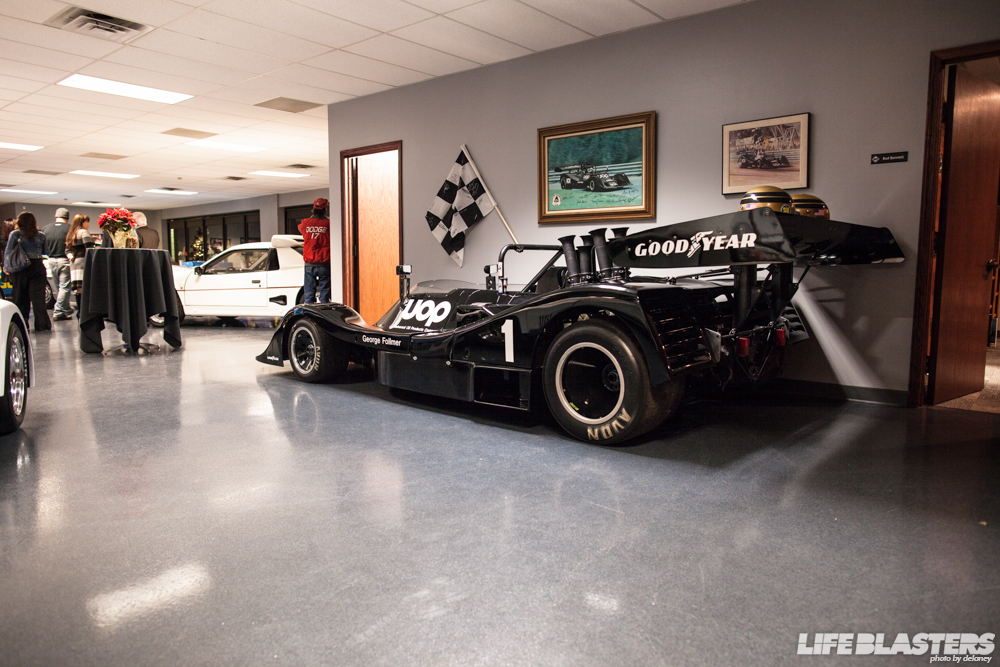 Another awesome open house at RM and I'm so glad they're local to me. The level of cars they work on and produce is amazing. And it's still crazy to me that there's a place that is only 30 minutes from my house that has an RS200, a 956 and a Shadow.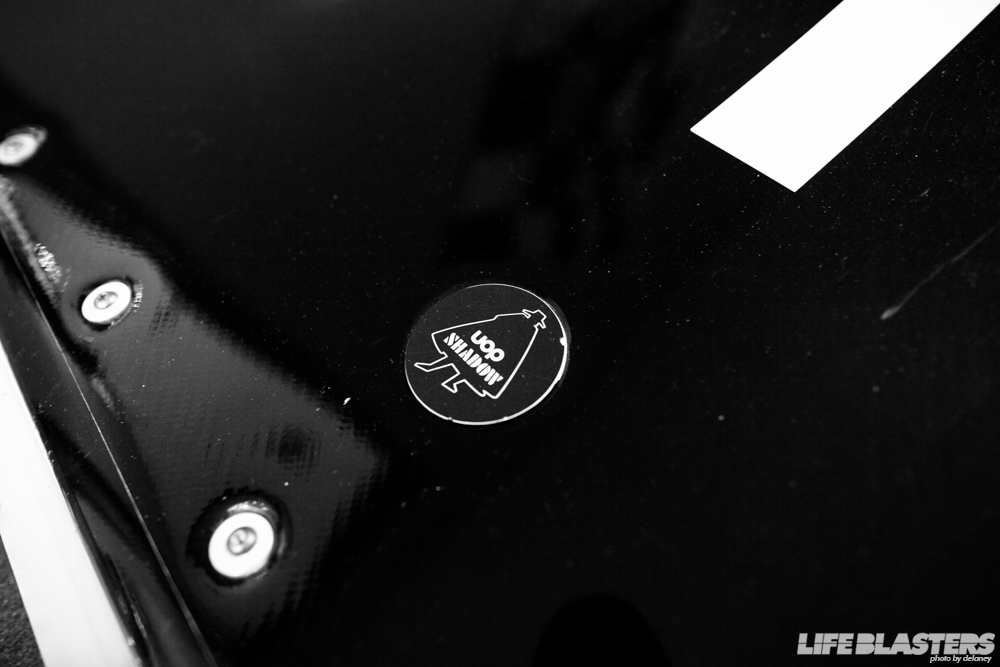 And since I've been rambling on about Shadow so much, I'll also have to say they have one of the coolest logos of all time.
-Delaney
Instagram: @lifeblasters