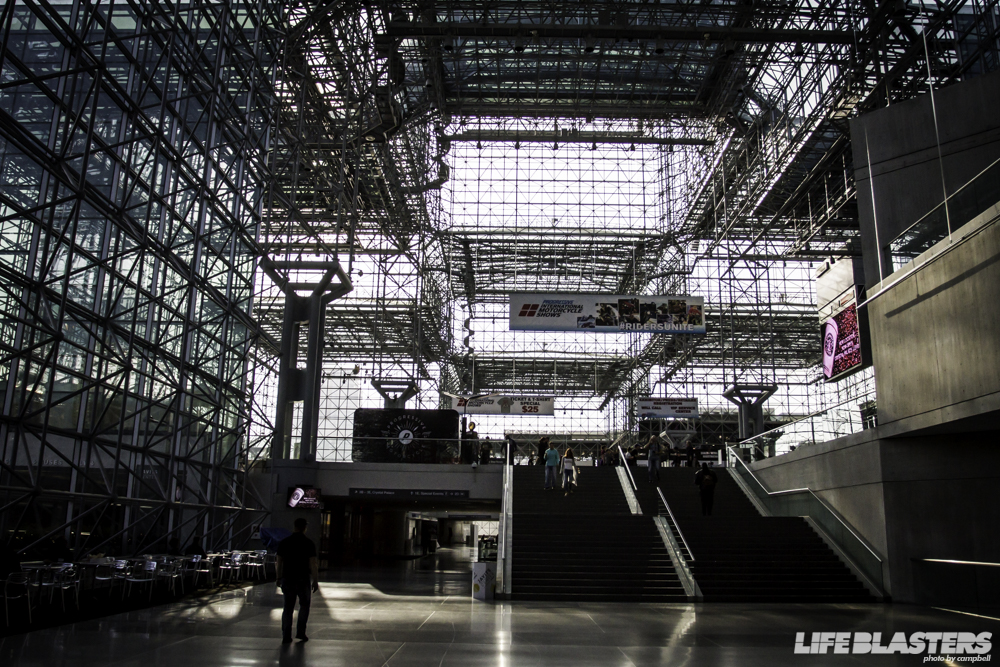 On December 13th I found my way to the Jacob Javits Convention Center in NYC.  This place has been one of the single biggest and sought-after locations for conventions, trade shows, and events since 1986.  Popular events like the International Auto Show and Comic Con are held here every year.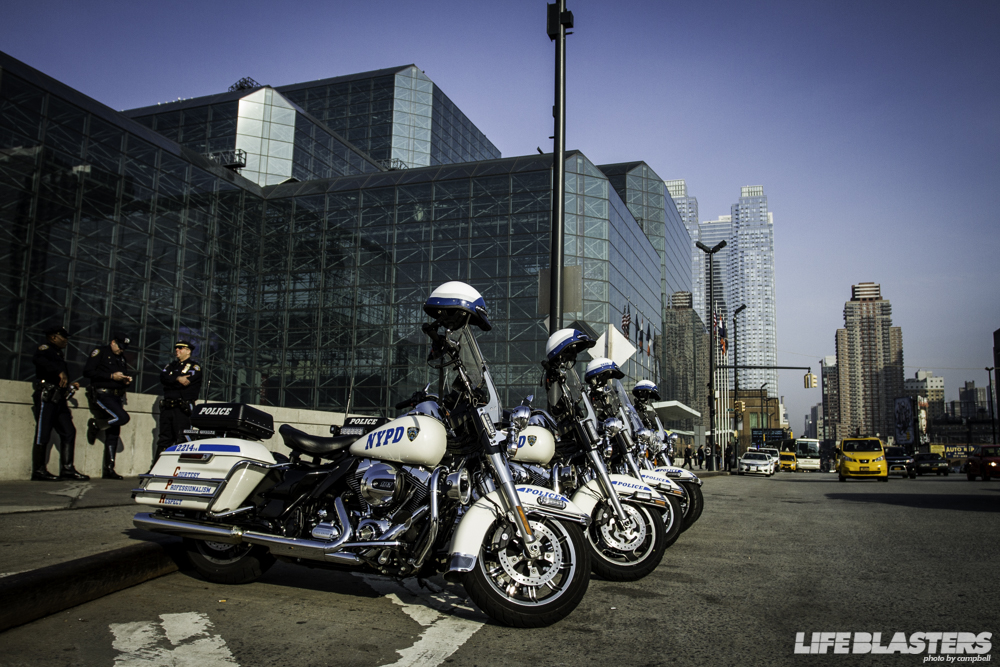 But this time of year is when the International Motorcycle Show arrives.  Luckily this winter had, so far, been pretty warm allowing more riders to cruise to the show.  I even caught some of the local NYPD lined up out front of the large glass Javits Center structure.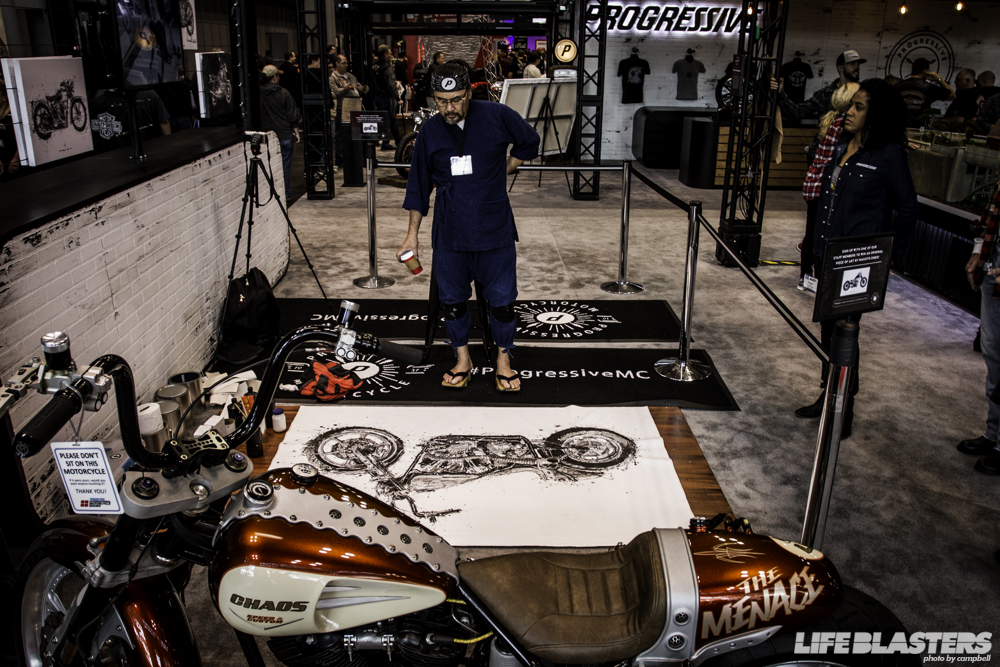 If there was one specific thing I would suggest checking out at the convention it's Makoto Endo's work.  He has been in the advertising industry for over 20 years, but his passion and focus really shows in his illustrations.  It just so happens he's big into motorbikes as well.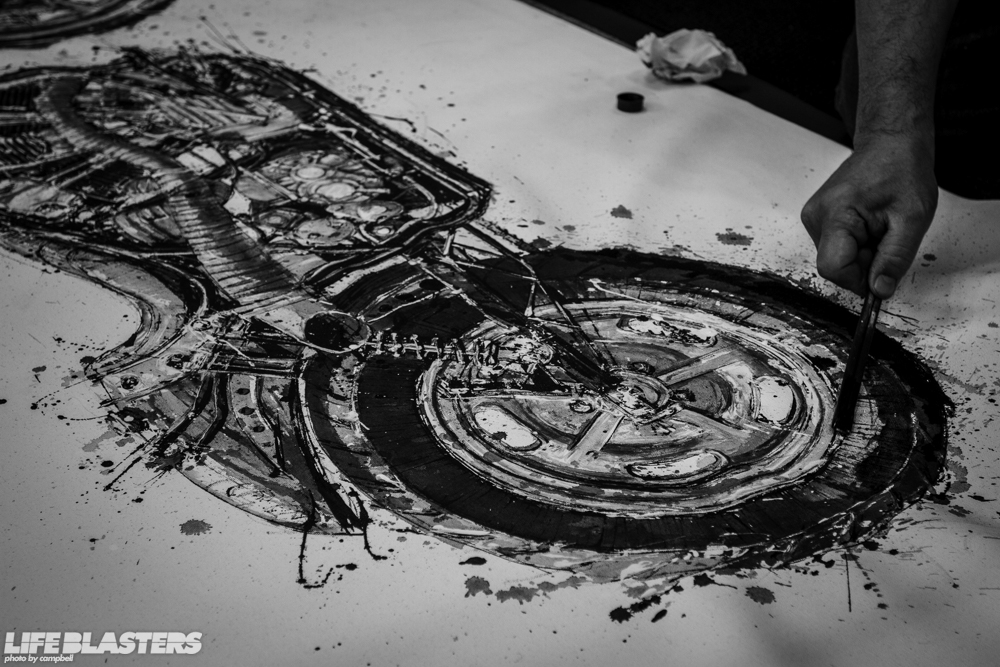 Having been able to catch his work two years in a row, it was clear to see his strict focus on his work.  He didn't seem phased by any of the people walking by, taking video or photos on their phones or even me when I took this photo kneeling right beside him.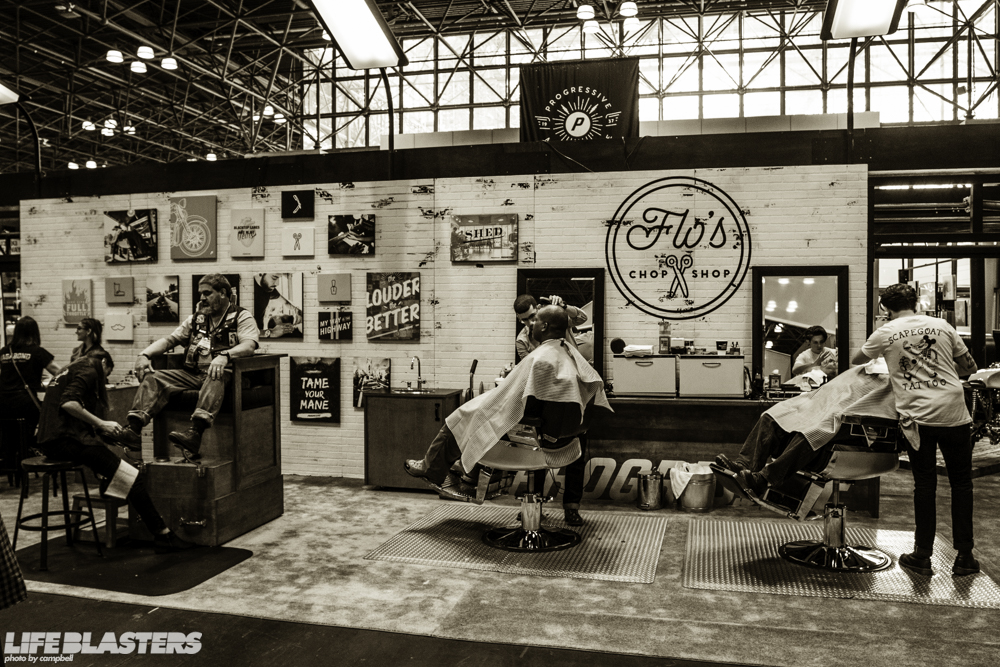 This  year there were a few new additions as far as vendors were concerned.  Normally you would find the usual manufactures and custom shop builds, then the gear vendors.  This year they also had some coffee vendors and Progressive even had "Flo's Chop Shop" barber shop setup.  Fresh cuts, beard trim, or shoe shining anyone?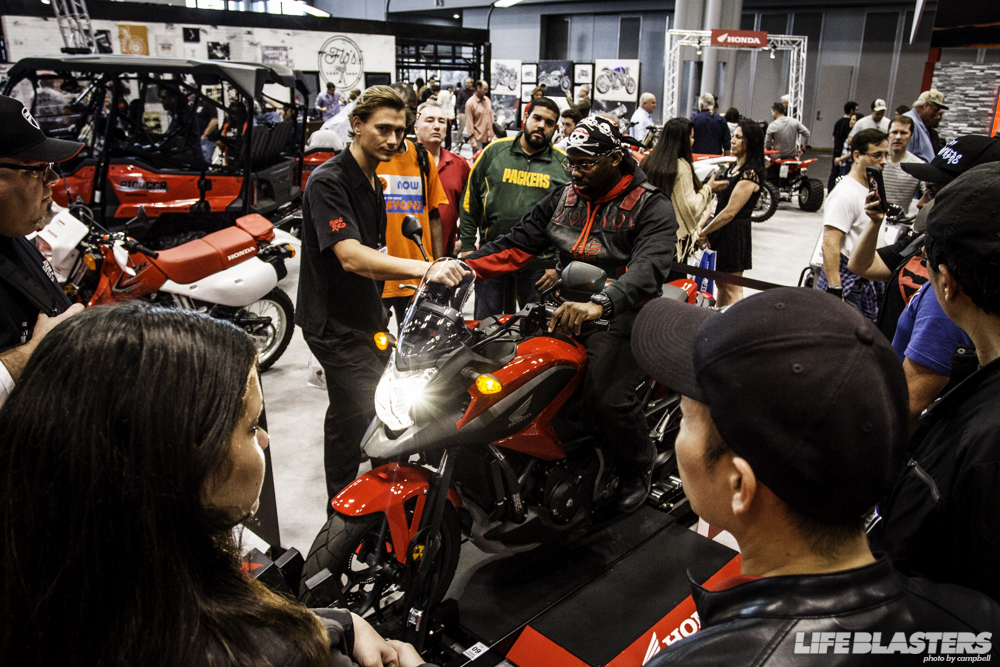 Naturally I was quickly distracted by loud noises and had to take a look at Honda's demo bike, but quickly distracted by another loud noise in the other direction.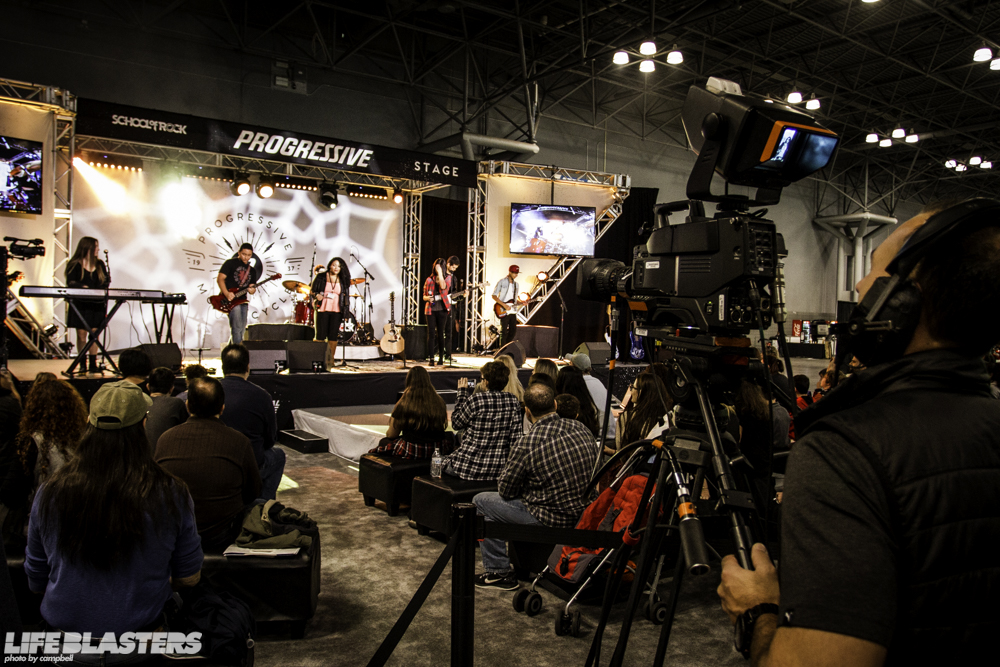 That loud noise being some rock and roll.  Another neat thing that Progressive actually puts together for the event is the live music, which consists of different high school bands.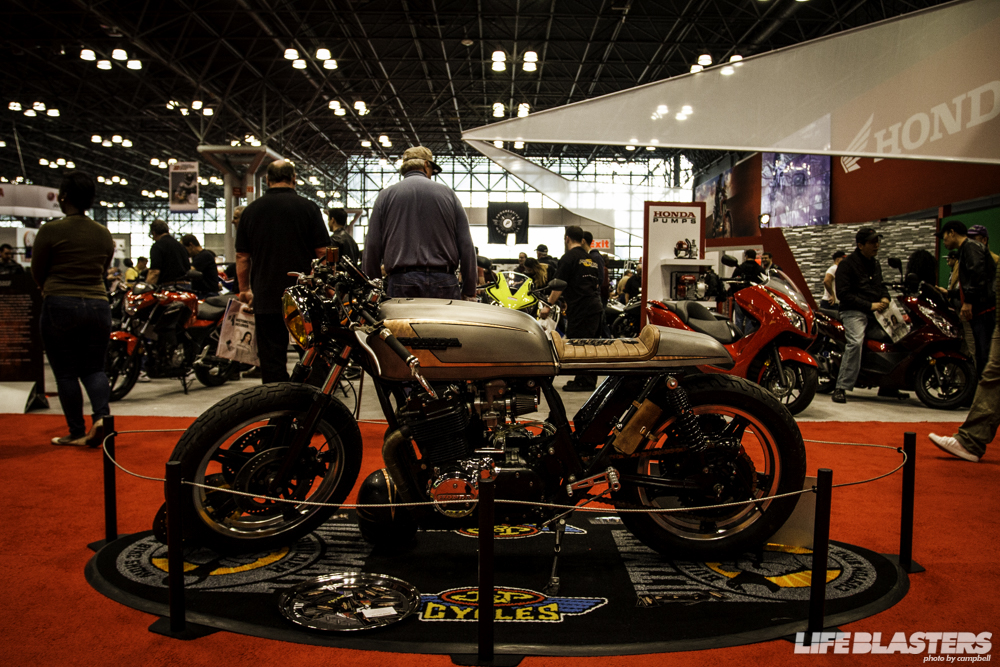 With all of the specific manufactures setup at the show, there was just no way to have one area for the custom shops.  So what seemed to be the norm was for custom bikes to roped off on their own, but throughout all of the isles that separate the other vendors.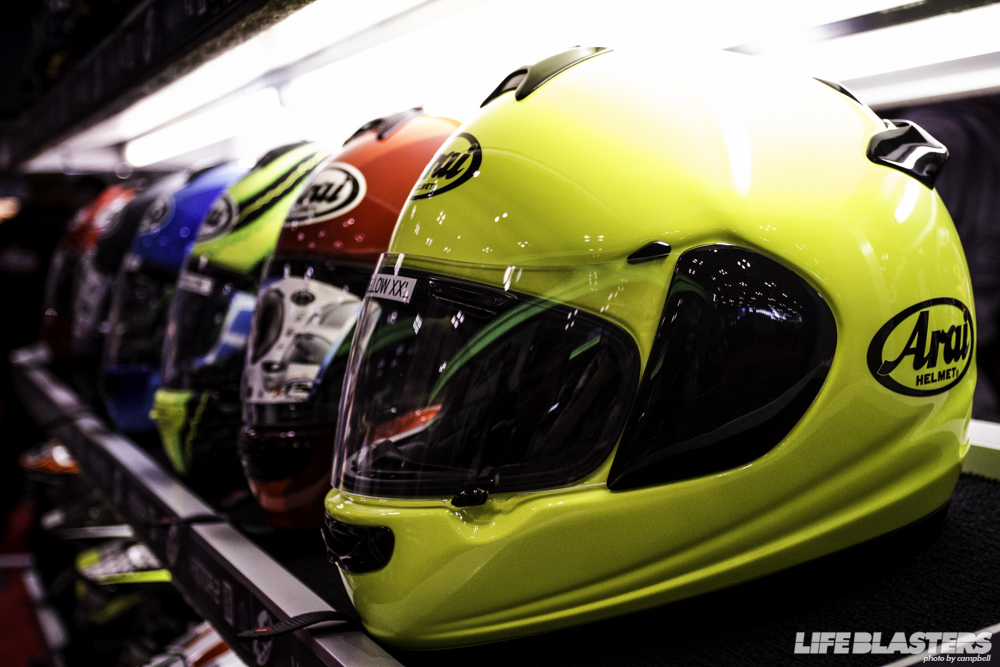 There's always plenty of gear to check out and try on between all the motorbikes vendors.   Over at the Arai display you could try on all of their helmets in all sizes and styles to really figure out exactly what you want.

Last year I noticed there was an area completely closed off for what looked like a stunt riding/staging area, but I must have missed the show.  Fortunately this year I had showed up right before they got started and was actually able to catch the show.  Kudos to these guys too, the finish on the concrete seemed to make for a pretty slick surface, but they seemed to pull it off just fine.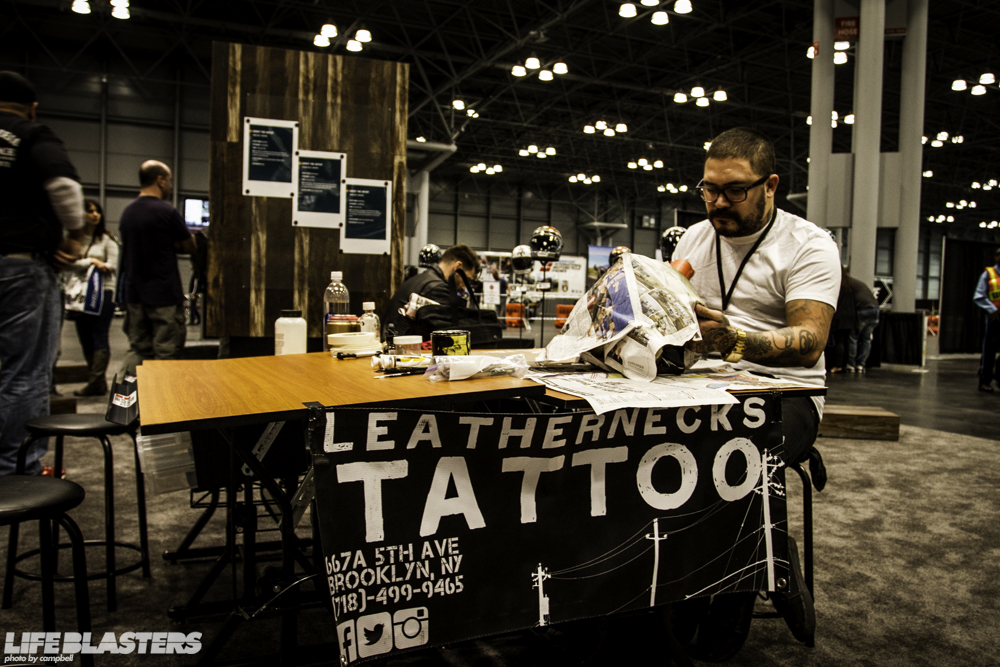 Not all of us are great artists, and I'm definitely speaking for myself as well.  I do well with cameras and I can rattle can a set of wheels or a bicycle frame, but that's about as far as it goes.  But being able to find and watch a tattoo artist work their magic on motorcycle helmets is pretty awesome.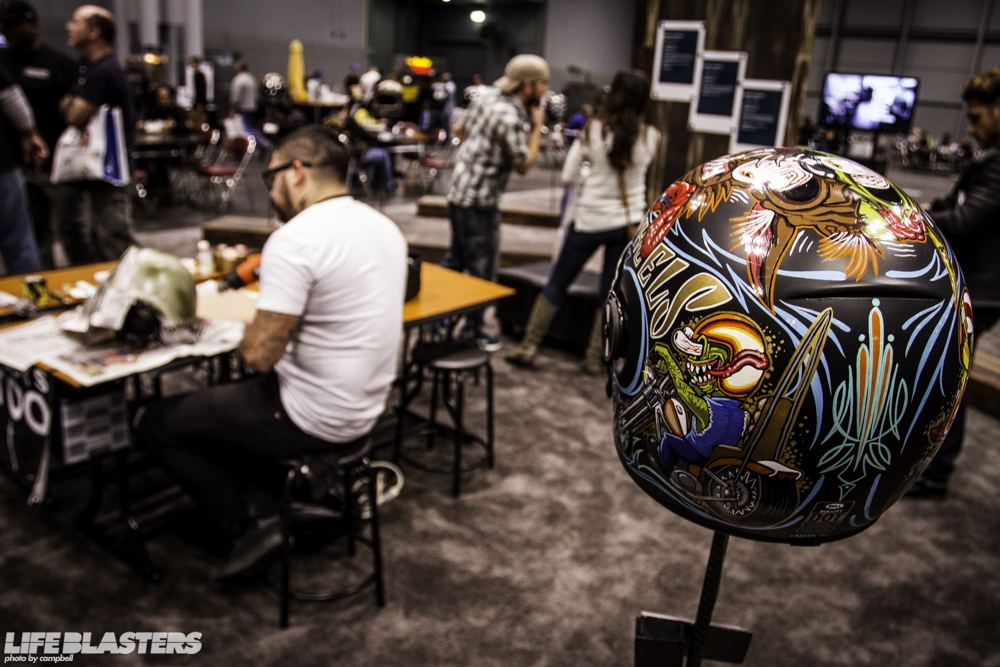 Where these guys were set up, they were working on some projects for spectators to check out.  But they still had a large variety on display surrounding their entire area.  It was difficult to walk through without imagining what they could to all of my helmets at home.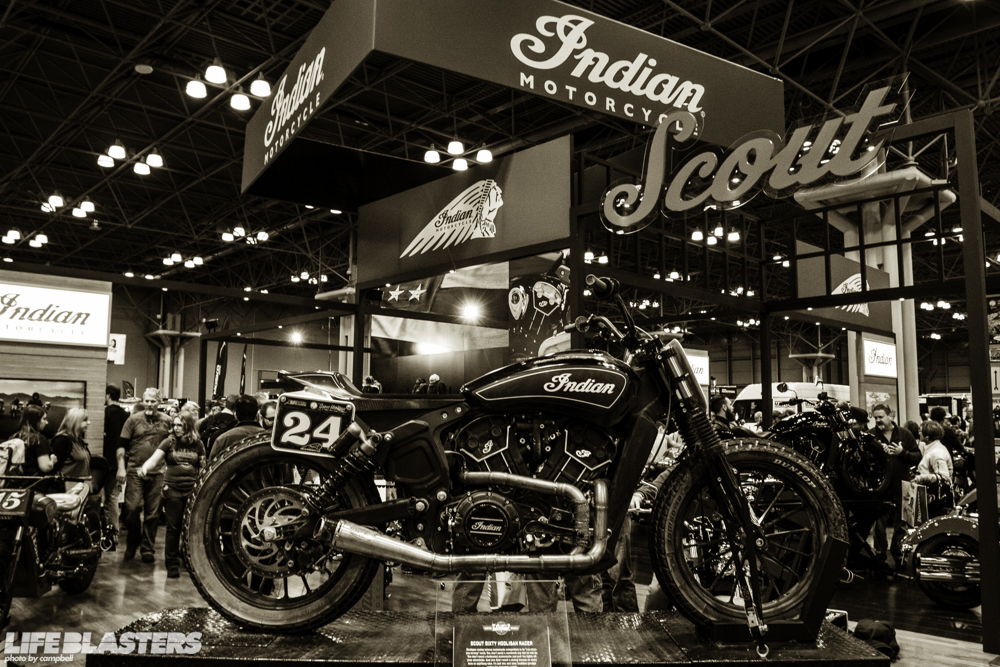 After making the trip to Wildwood, New Jersey for The Race of Gentlemen, I've started to notice Indian Motorcycles a lot more.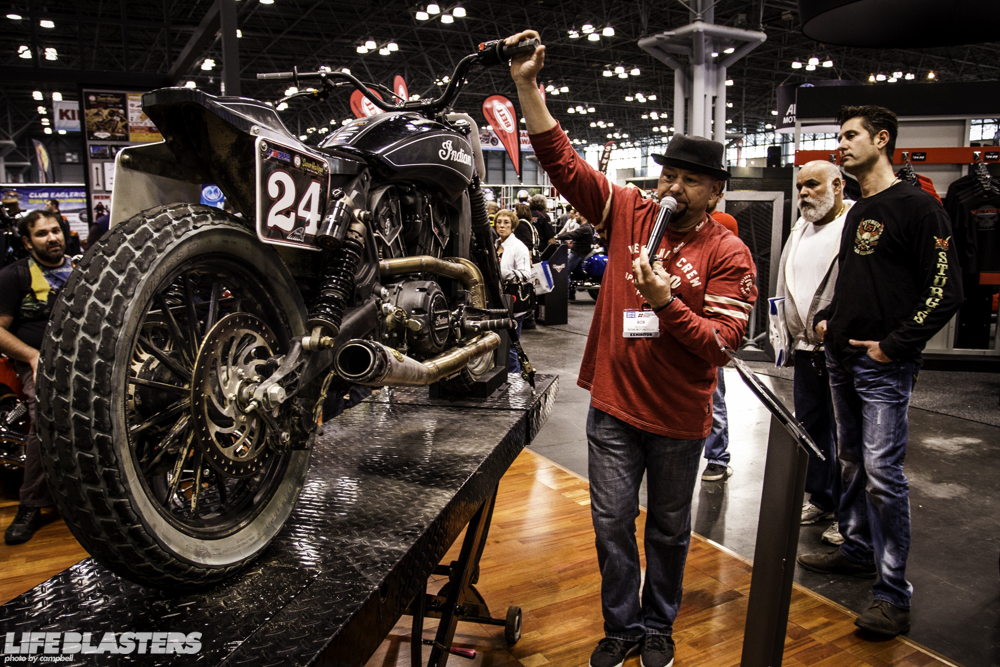 Naturally I fell in love with one of the Indian Motorcycles I can't have.  This was a pretty badass race bike and right here the Indian spokesman was chatting about the scrambler and about how they would be stripped down to the bare minimum, back in  the day.  And yes, it sounded amazing.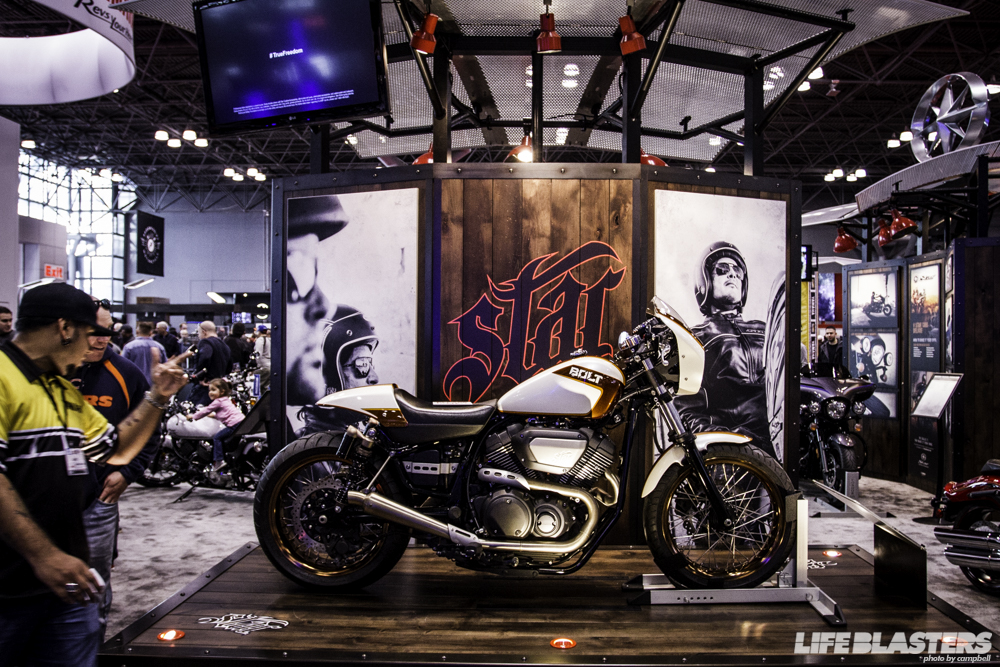 The Star Bolt.  If I could get a new bike, I think this would be it.  It might be considered an entry level cruiser but, it's still running a 942cc vs the 450cc Honda I have at home.  But I should probably stick to drooling on the Bolt and just put my Honda back together.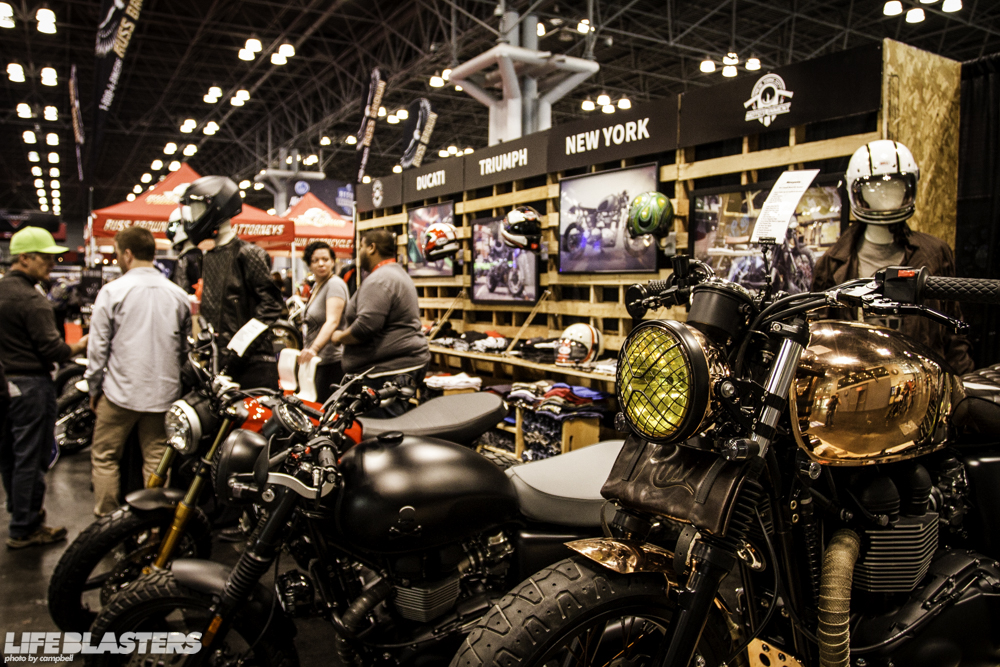 Then I walked by the Ducati Triumph New York corner.  I think it helped me decide to stick with the Honda project.  That or I want a British bike now.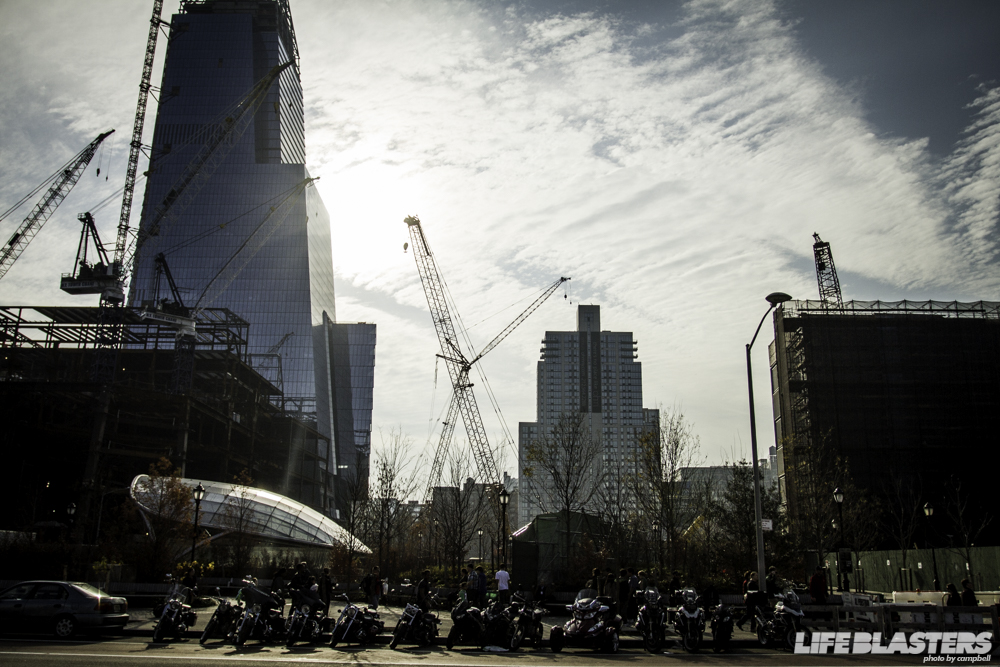 About 1pm I finally decided to head home and noticed the line up outside was just blowing up with plates from all over the east coast.  I guess we'll see what happens next year pending the weather.
-Matt Campbell