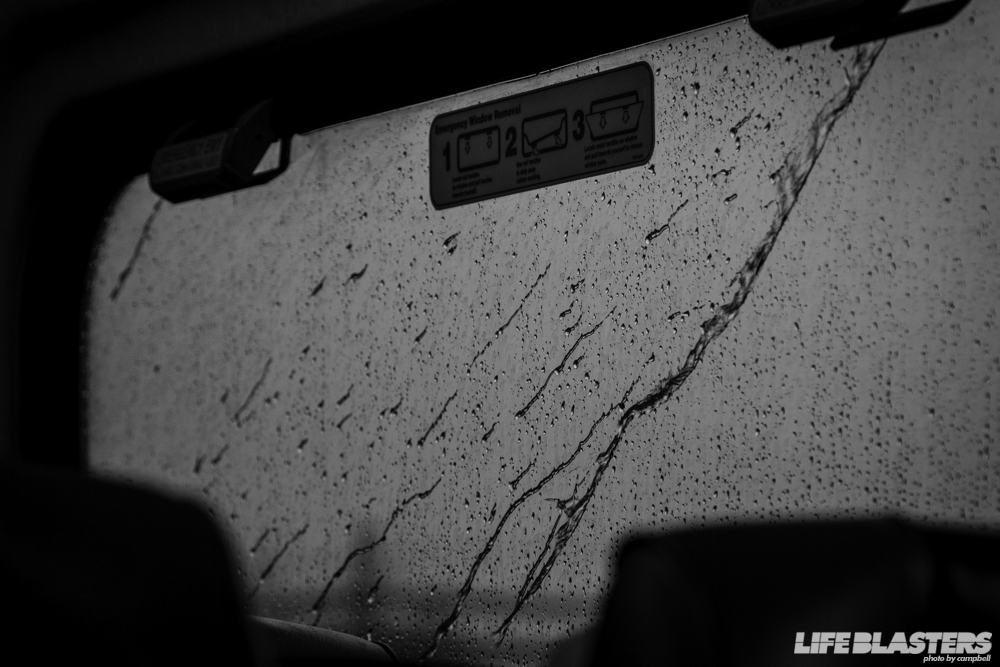 March 28th 2016.  It was grey and gloomy as I joined morning commuters on the LIRR to the city for the New York International Auto Show.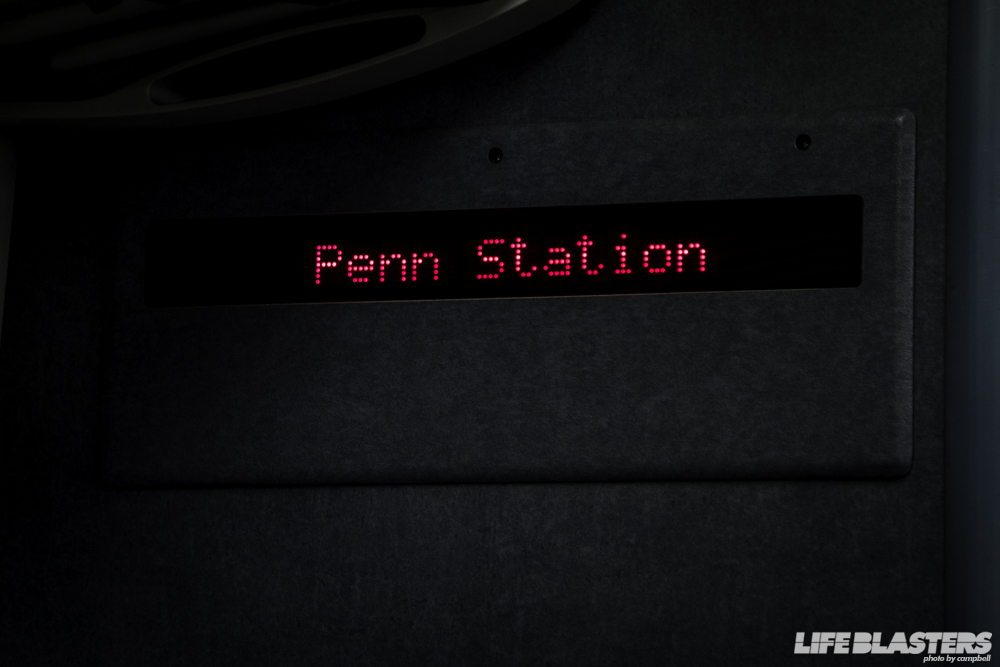 You always know you've almost arrived to Penn Station when you're streaming music and it suddenly cuts out as the LIRR makes it way under the city.  Another good indicator is this sign.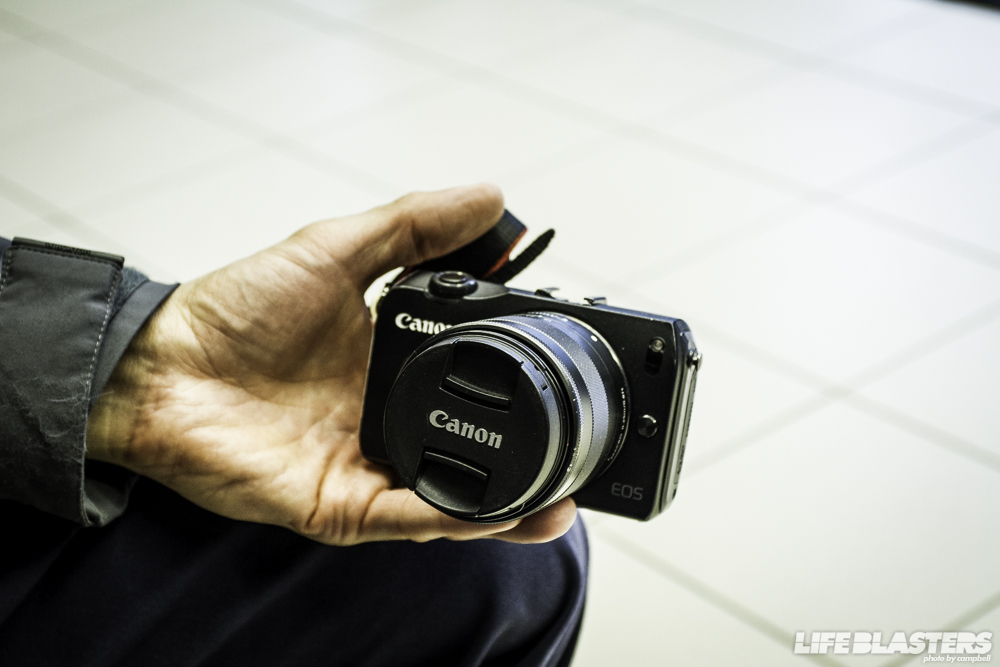 Once I had gotten out to the city streets I received a text from my brother, Raph.  He had beaten me to B&H where I had a "new to me" Canon EOS M2 waiting.  From there we trekked through the rainy concrete jungle down to the Javits Center.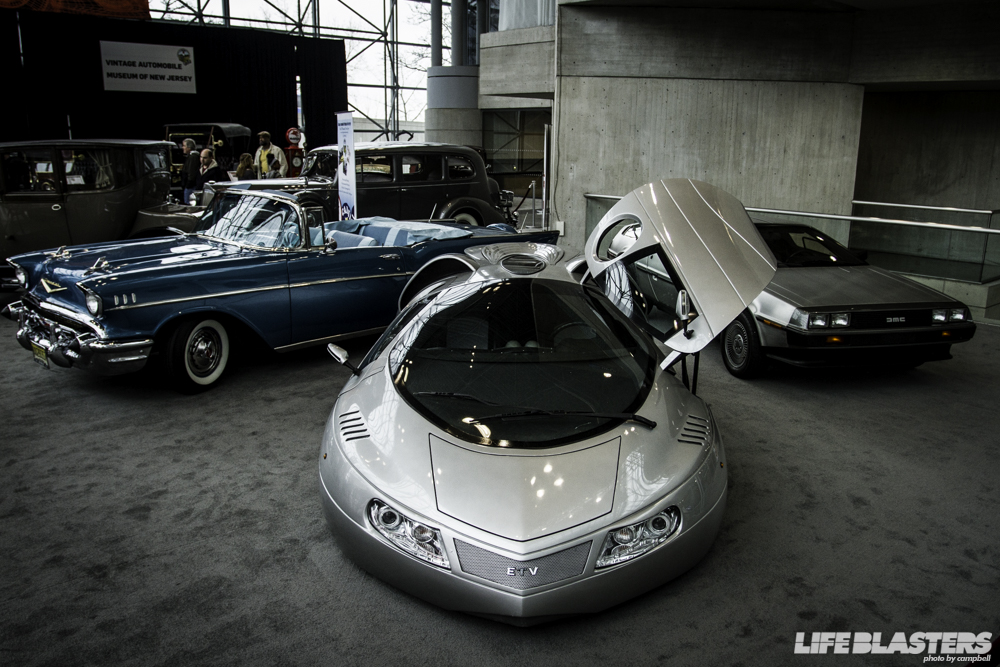 There are many hidden corners at the Javits Center and one of the first you might walk right past caught our eyes immediately.  It was hard to tell which of these three attracted us first.  Between the beautiful Bel Air from the 50s, the iconic time traveling Delorean from the 80s and the customized Chevy Aveo from space, aka E.T.V. it was hard to tell.  Definitely an odd mix.

Another car that caught my eye was actually a car I had never known about, the Chrysler 300G.  I'm not typically into a whole lot of "loud and flashy" designs myself, but there is something about the older large body cars with all their chrome accents, wide open grills and extreme flared fenders.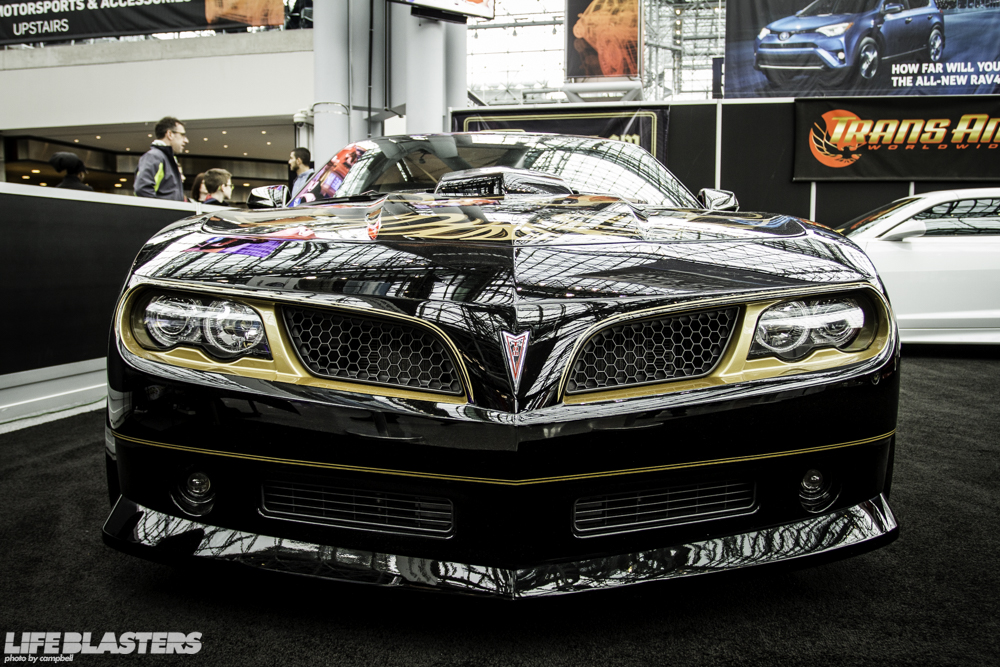 There is only so much one can say about the customized Camaro gone Trans-Am with a little BMW flare.  There definitely seemed to be some love and hate surrounding these cars. I heard someone mumble to their friend, "They changed the front end on a Camaro… So what?!"  At the same time folks were drooling and taking tons of photos.  Like Burt Reynolds said "Well, you've got it.  Whether you want it or not." Burt Reynolds introduces the new Bandit.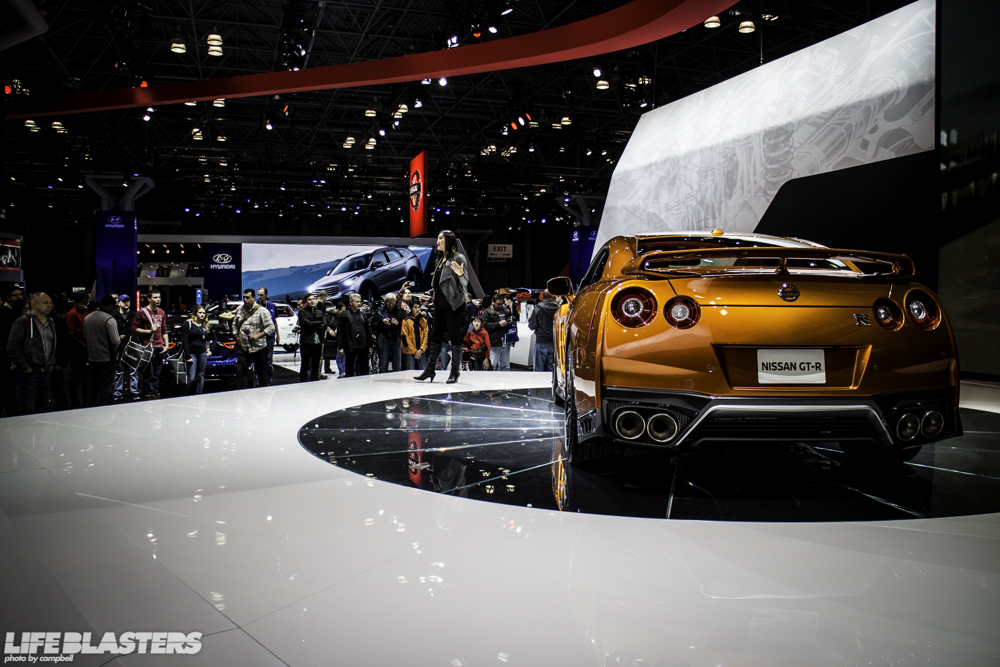 After seeing an article a few days before hand, I was really looking forward to seeing all the generations of the Skyline lined up.  Unfortunately that line-up was only part of the show for a special press day before being open to the public.  Definitely a big let down for the rest of us, but having seen the newly touched up GT-R wasn't all that bad.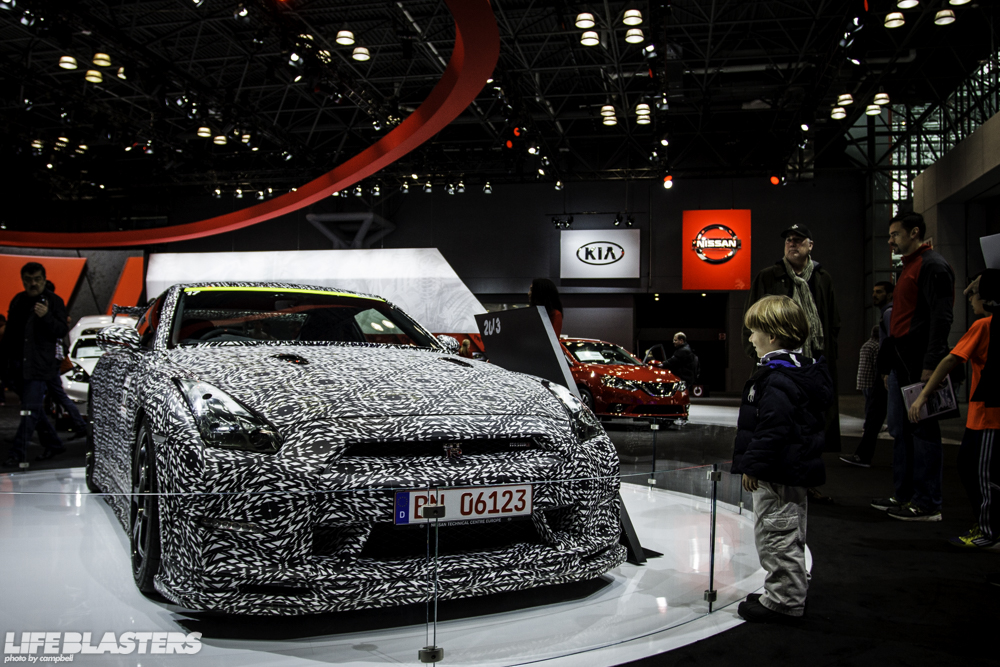 It's always great to see when parents take their children to these types of events.  Especially when they're clearly mesmerized and excited like this kid was.  Who knows what this kind of exposure could mean for this kid's future.  Parenting done right.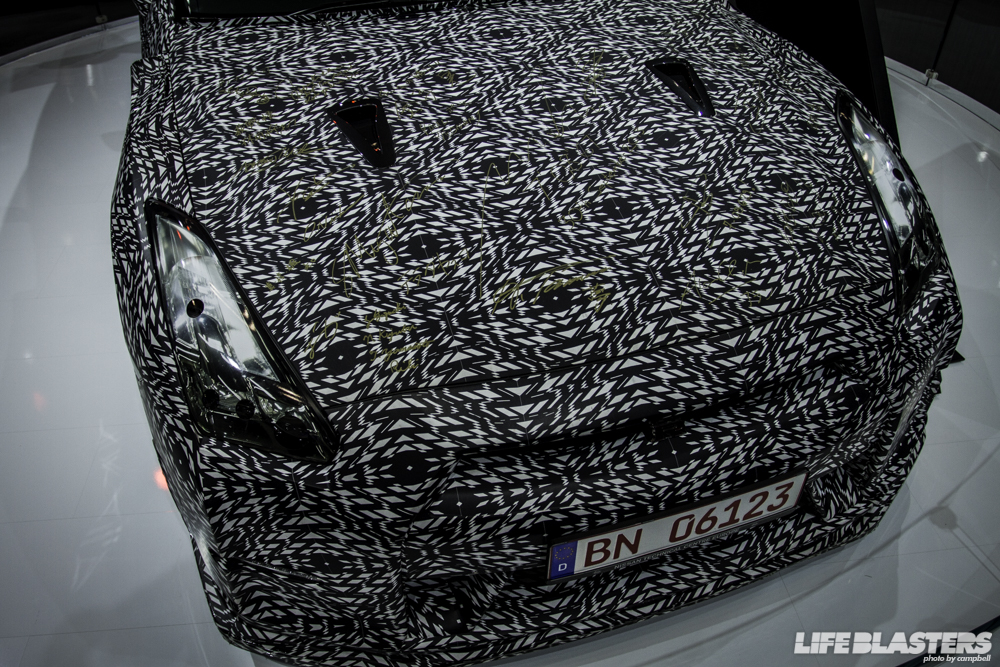 The kid kept trying to point something out to his father too that I had to investigate.  I hadn't noticed that this 2013 GT-R Nismo, still sporting its German number plates, actually had the team's signatures on the hood.  Even signed with gold pen, it was difficult to spot on the camo wrap.  Thanks for bringing this to my attention, kid.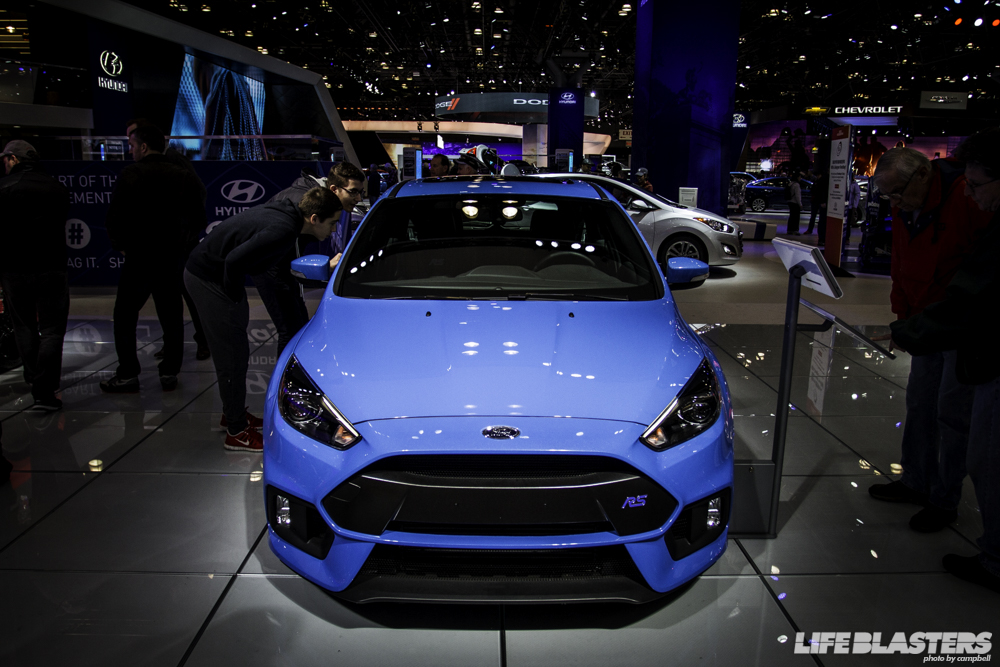 As we left Nissan we quickly found ourselves gravitating towards Ford for a very specific car.  But had to stop and check out Ford's biggest threat to the Subaru STI, the new Focus RS.  I'll leave that debate for the message boards and social media comments section.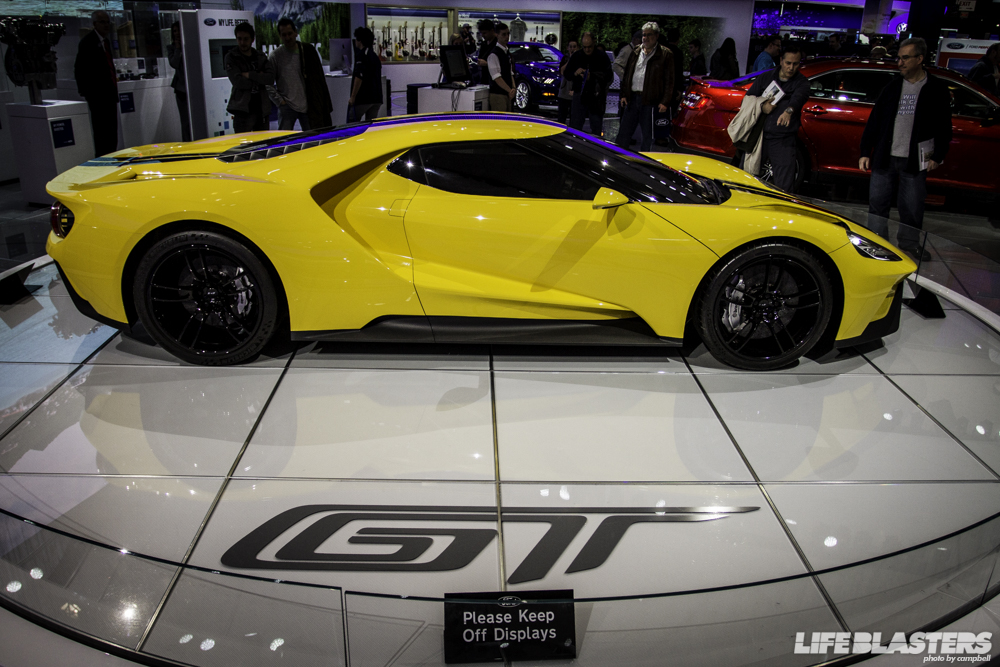 What brought Raph and me over to Ford was the new Ford GT.  Yes, this redesign was already released last year, but that doesn't make it any less great of a car worth mentioning.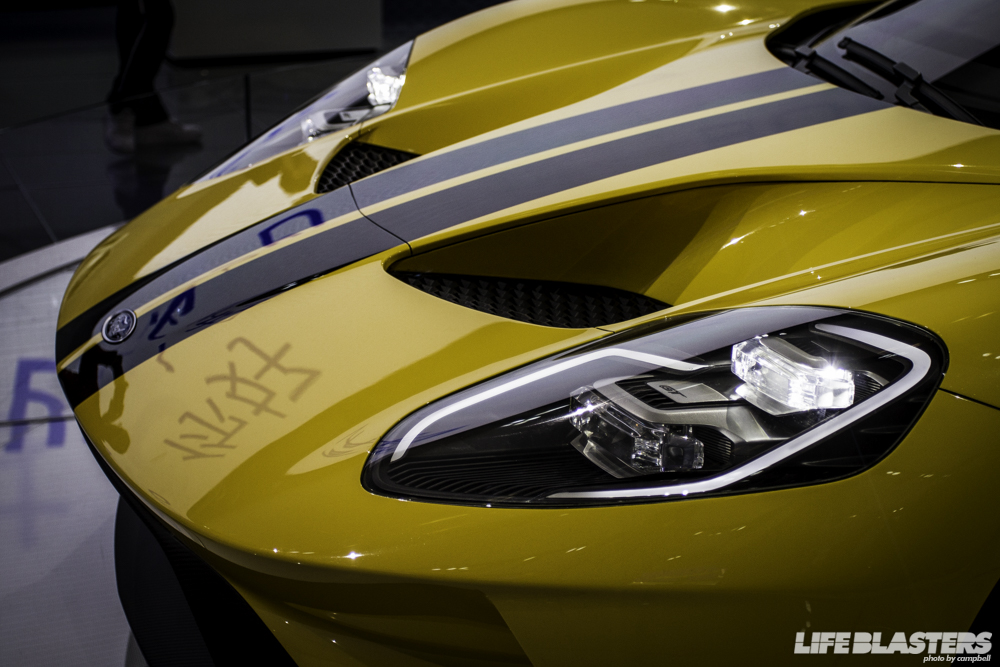 A friend recently went down to Florida for the 12 Hours of Sebring and had a chance to see the new Ford GT race car.  Just the way he tried to describe the sound and his excitement for it would make anyone want to witness it for themselves.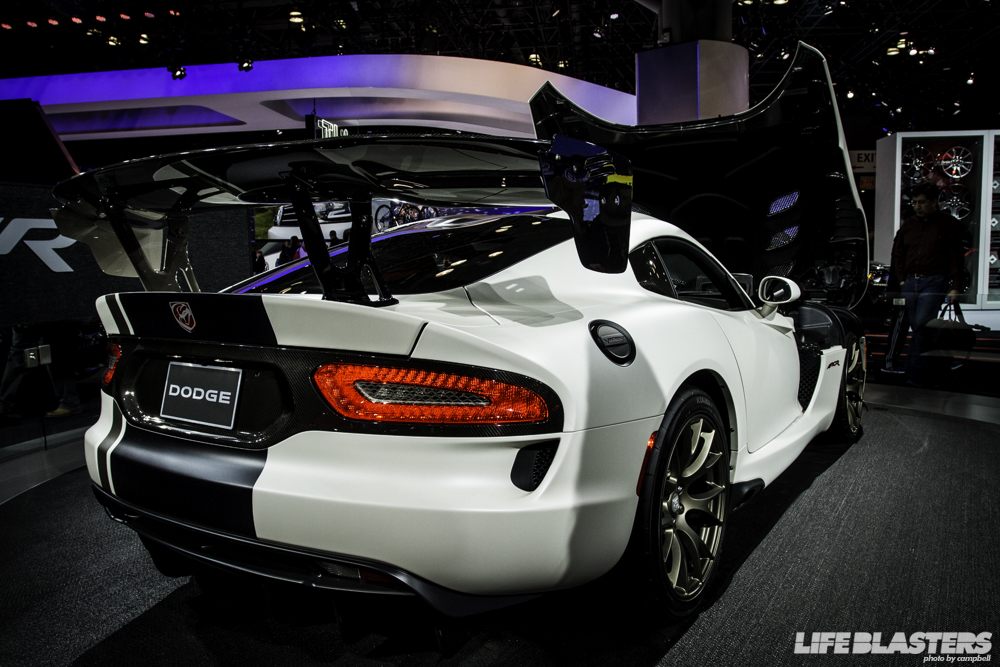 Seeing the latest form of the Dodge Viper always reminds me of when I lived in Michigan, "The Automotive Capital of the World."  When the Dodge Viper was redesigned and released, I remembering seeing two within that month.  The first on local roads in Novi, MI and the second time I was on M5 cruising at about 80mph and a yellow blur of a Viper nearly blew my doors off.  And if you go on Dodge's site you can build one just like this for about $150,000 give or take a few options.

On a much more affordable note, the all fun all new Mazda MX-5.  For a long time the first two generations of Miata seemed to be loved by Mazda guys and the like for years.  When the 3rd generation came out with a whole new design, and larger, I remember there being many more folks that just hated the new overhaul.  This time around it seems like they were really able to please the masses.  Like the original it sounded like they really tried to keep true to the spirit of a true "driver's car".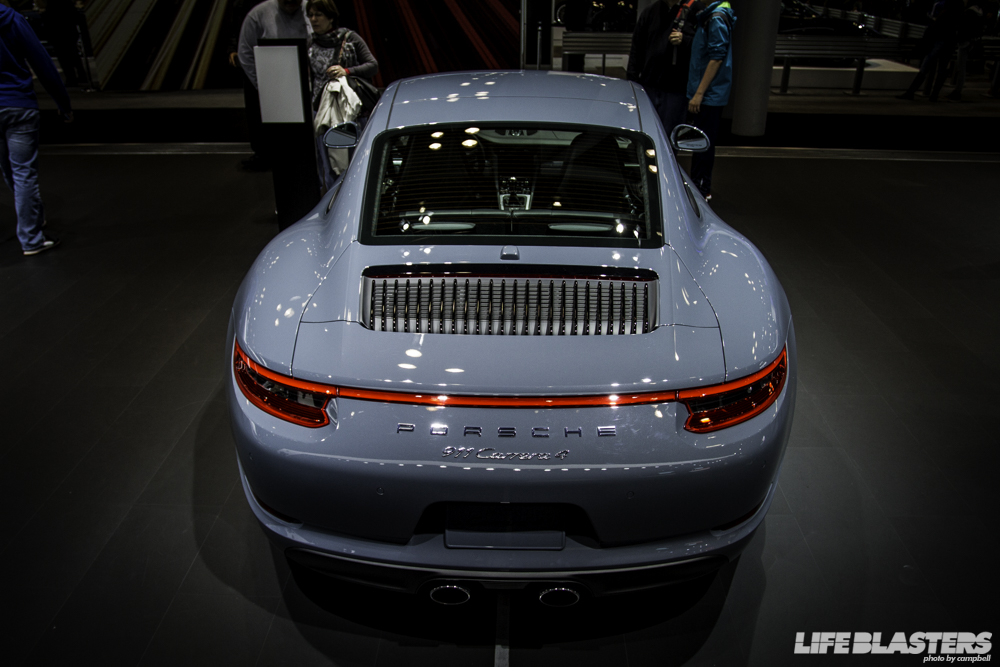 If there was any one area that we might get stuck in, it was definitely the Porsche display.  The Porsche 911 was always one of the top three cars that Raph and I would talk about on our "If I ever won the lottery…" list.  One thing we debated about with this new 911 Carrera 4 though, was the polished black venting on the back.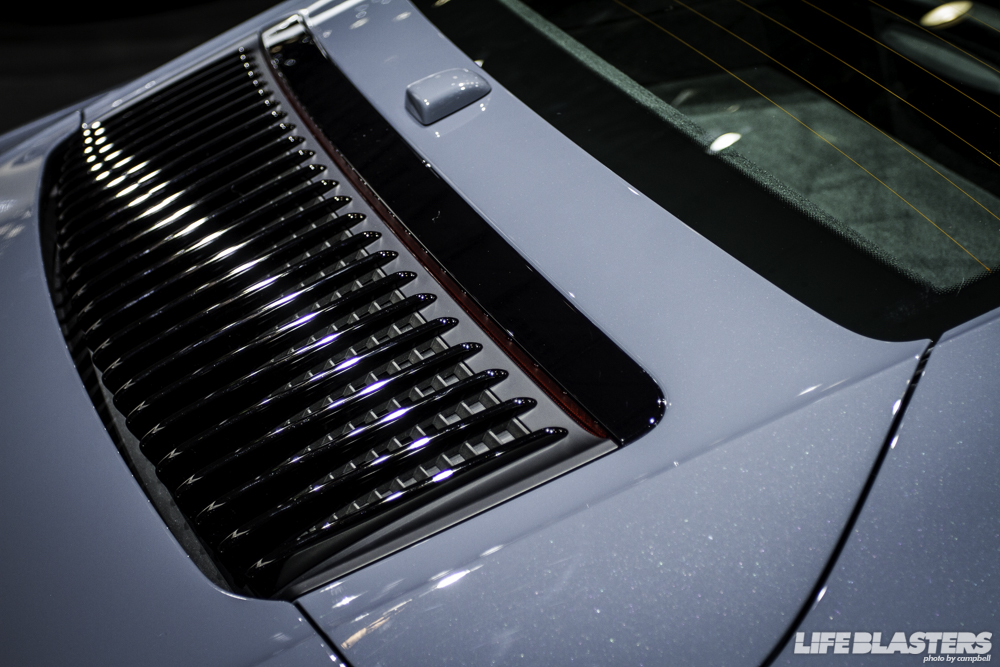 It seemed that after the mid 60s Porsche went and changed these vents to a horizontal design and vertical vents were a thing of the past.  Raph prefers the later, horizontal look.  Personally, I really liked this throwback to the older Porsches.  The second I noticed the vertical vents I immediately imagined 550 Spyders, Speedsters, 356's and the like.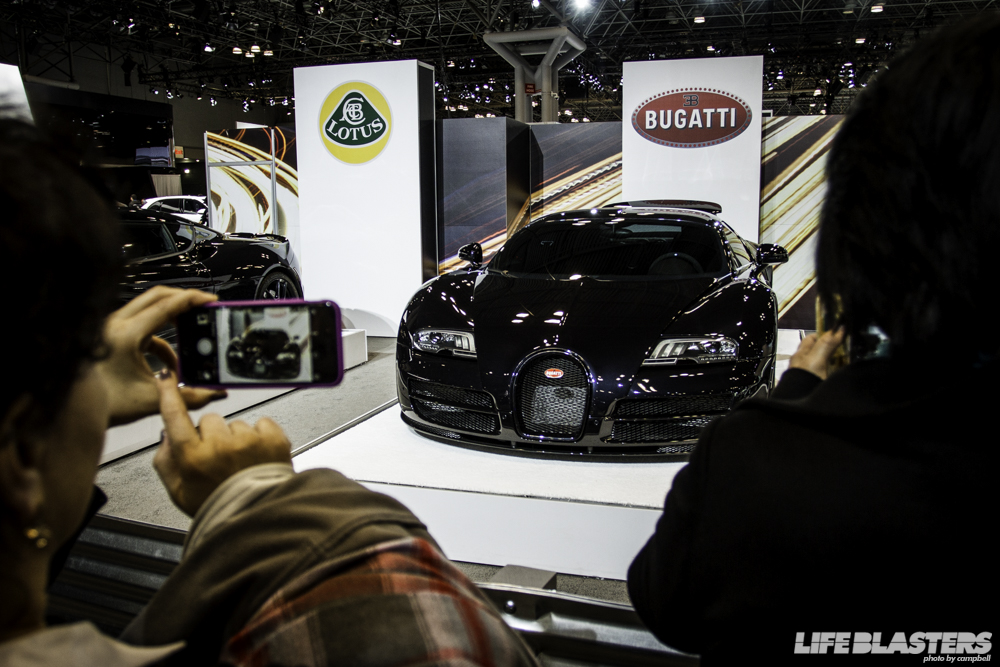 I never cared for the look of a Bugatti, but this one, completely blacked out, looked menacing.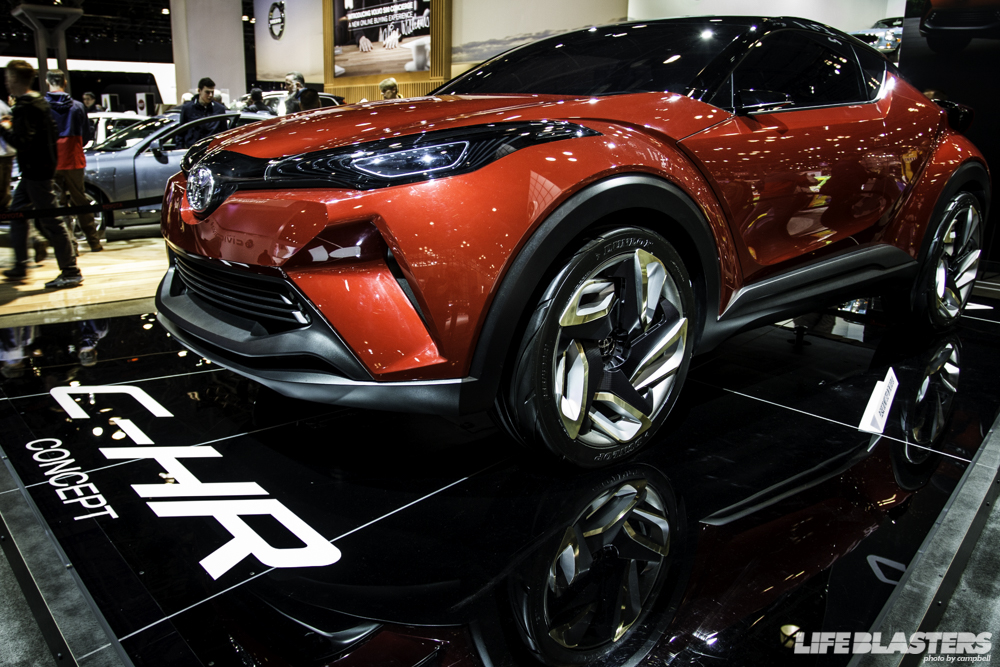 Concepts are always a great way to display what possibilities the future might hold as well as provide feedback from consumers, but in this case production for the new Toyota C-HR has been announced for 2017 here in the U.S.  At least overseas they will have this crossover available in a Hybrid, FWD version or a 1.2 turbo with your choice of FWD or AWD.  Hopefully we'll see all of these options stateside.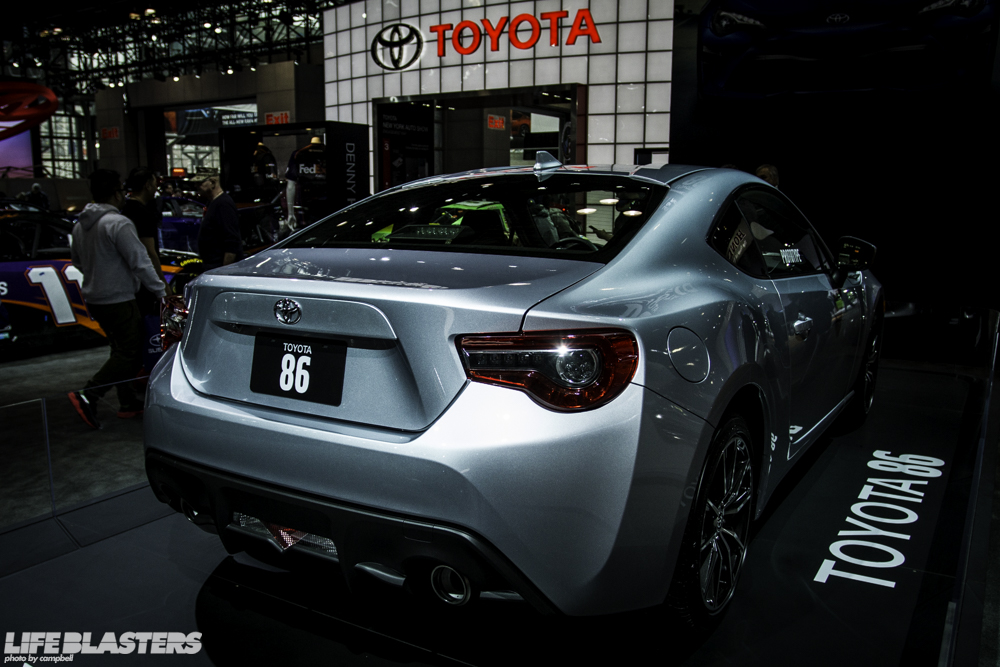 If anyone knows me well enough, they know I'm a big Toyota guy and as any Toyota guy knows, Toyota hasn't really had their own true sports car since the 90s.  But with recent news of Scion on their way out, it looks like, here in the states, Toyota will be rebadging their Scion FR-S into its true form as the new Toyota 86.  The original concept, to begin with, was to build a sports car that pays homage to the original Corolla Levin and Sprinter Trueno, chassis code AE86.  Despite any of the usual arguments, "Is it truly a Subaru or a Toyota?" again I leave that one to the message boards but take it as a small victory for Toyota for getting their balls back.  Hopefully Toyota can keep the ball rolling and get a production FT-1 in the mix.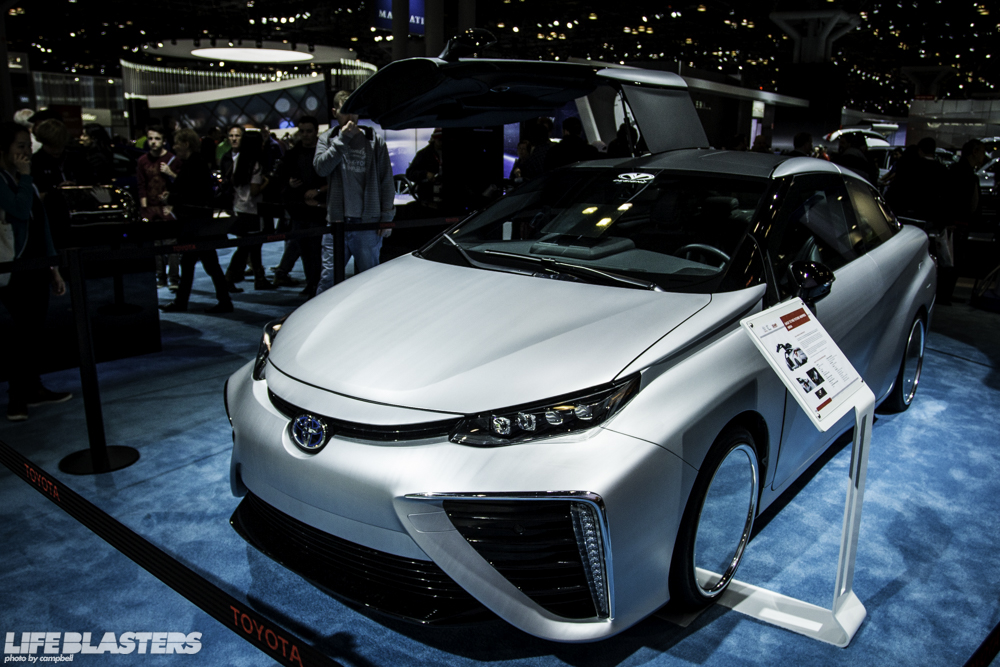 Granted Toyota may seem to have been a little absent on the sports car front, this doesn't mean they've been dormant by any means.  This exciting project is called Mirai, a new car that runs on hydrogen.  Like "Mr. Fusion" on Doc Brown's Delorean, in Back to the Future Part II, we will be able to recycle our trash into fuel.  Check out this video put out by Toyota on October 21 2015, Fueled by the Future.  (Back to the Future fans will recognize the significance of the date)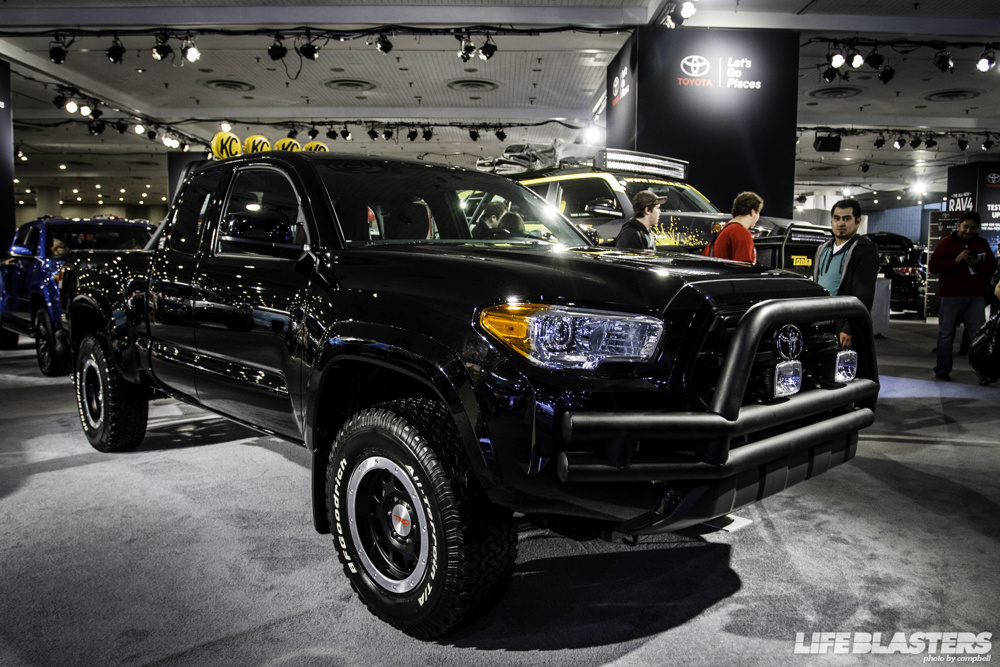 Also in the spirit of "Back to the Future Day" Toyota went ahead and turned one of their Tacomas into a modern version of Marty McFly's 1985 Toyota Hi-Lux Pickup truck.  Like Marty said "Wouldn't it be great to take that up to the lake tomorrow night?  We could throw our sleeping bags in the back…"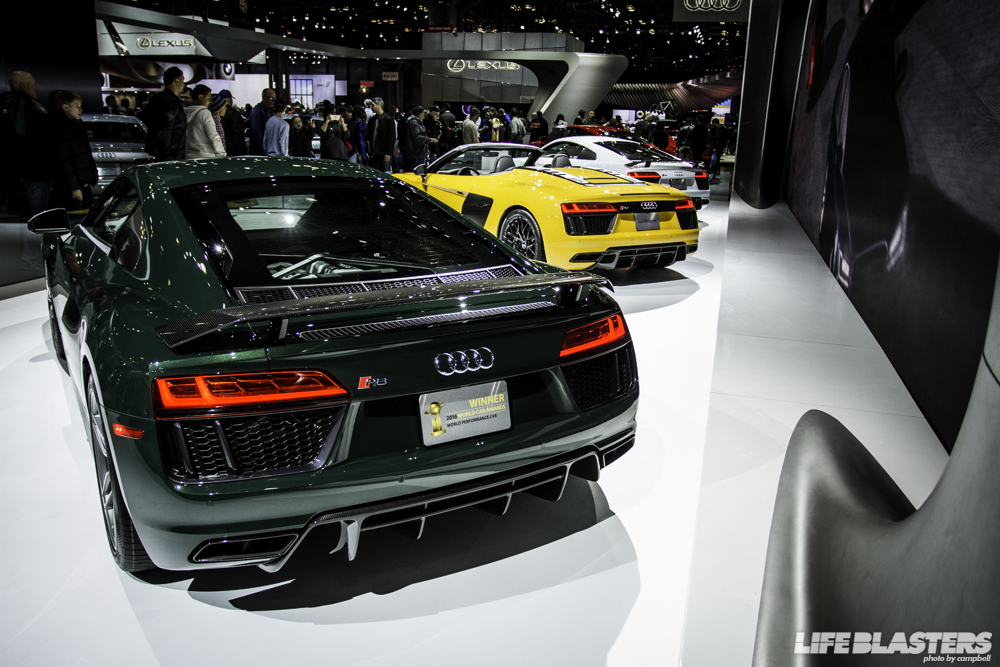 You really can't attend a show like this without wanting the most expensive cars each manufacture has to offer.  In this case Audi's R8 V10 Plus.  But why spend an extra $30,000 on an R8?  A few things we noticed on the Plus was the carbon fiber spoiler, full racing shell seats and what looked like a different exhaust.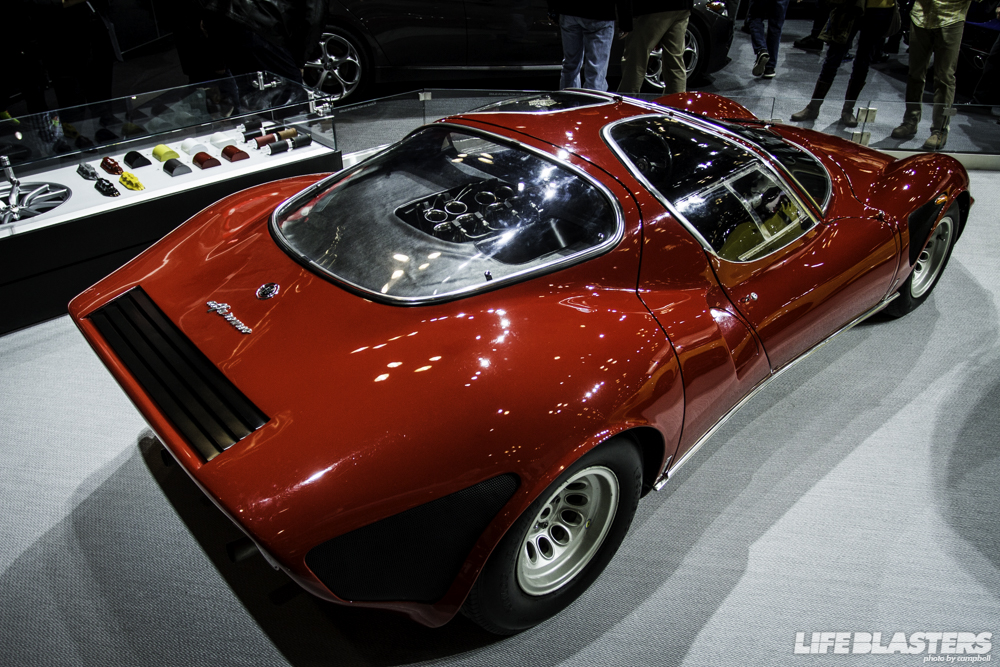 The 1968 Alfa Romeo 33 Stradale was easily the best car Alfa Romeo had at the show.  It's not that their new stuff wasn't good, but vintage cars very easily get my attention.  As it turns out "stradale" in Italian means "road-going" which makes sense as this is the street legal version of their race car, the Tipo 33.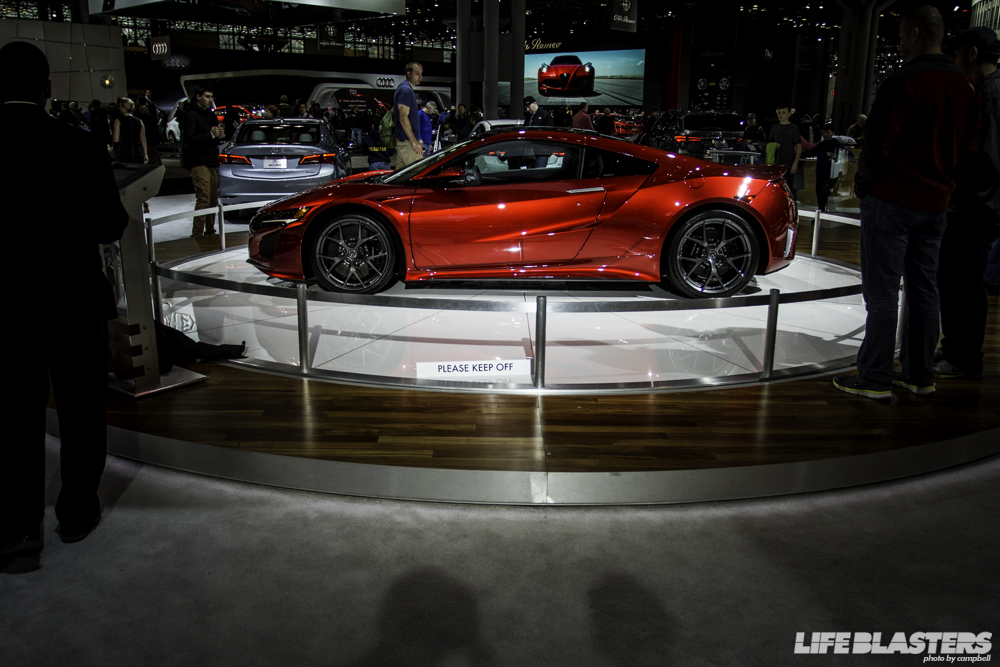 Now Raph and I obviously share a passion for all things automotive, have similar taste yet don't agree on every single car or detail.  You should hear us go back and forth about how we would modify a car.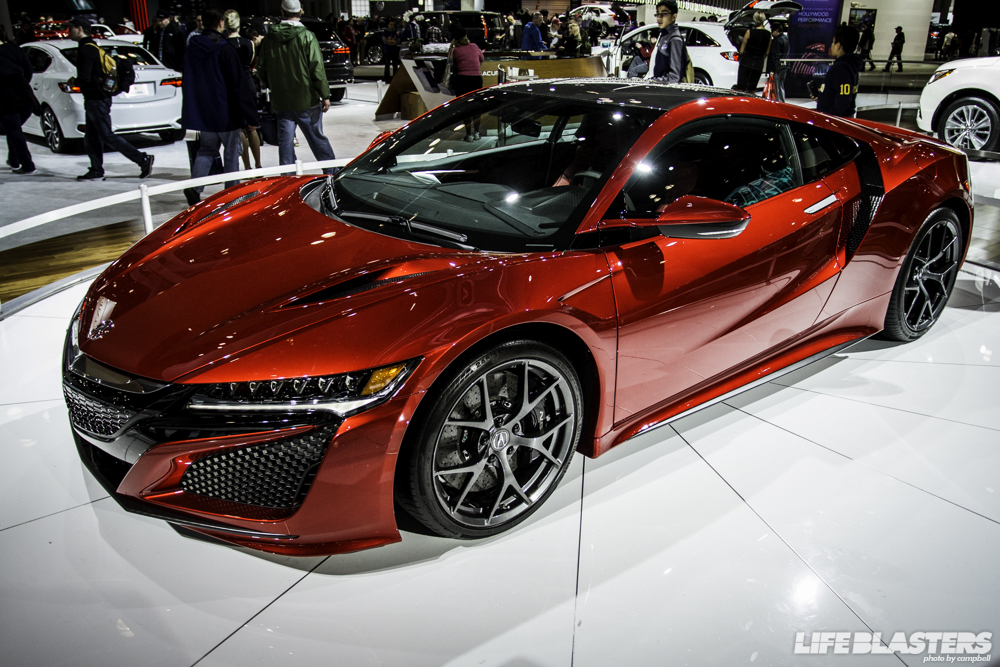 But standing in front of the new Acura NSX was one of those rare occasions where we actually fell in love with the same car for the same reasons.  I could safely speak for both of us when I say that we feel that Acura really hit the mark with this car.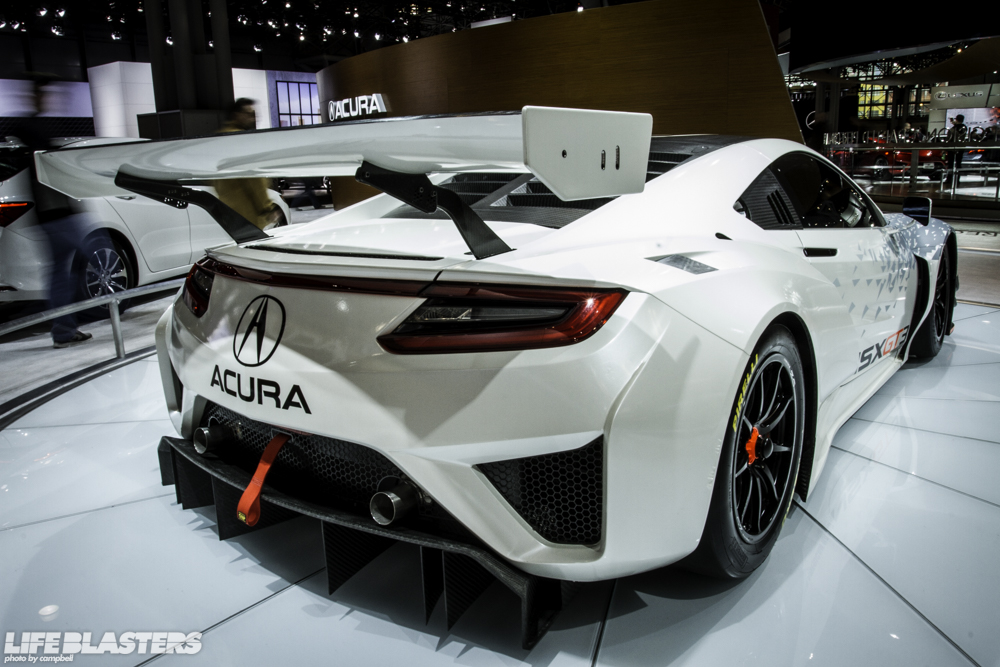 Definitely worth mentioning is Acura's NSX GT3 race car they released at the show, said to hit the track 2017.  Obvious differences between the race car and the production car where things like body work, roll cage and racing seats, as expected.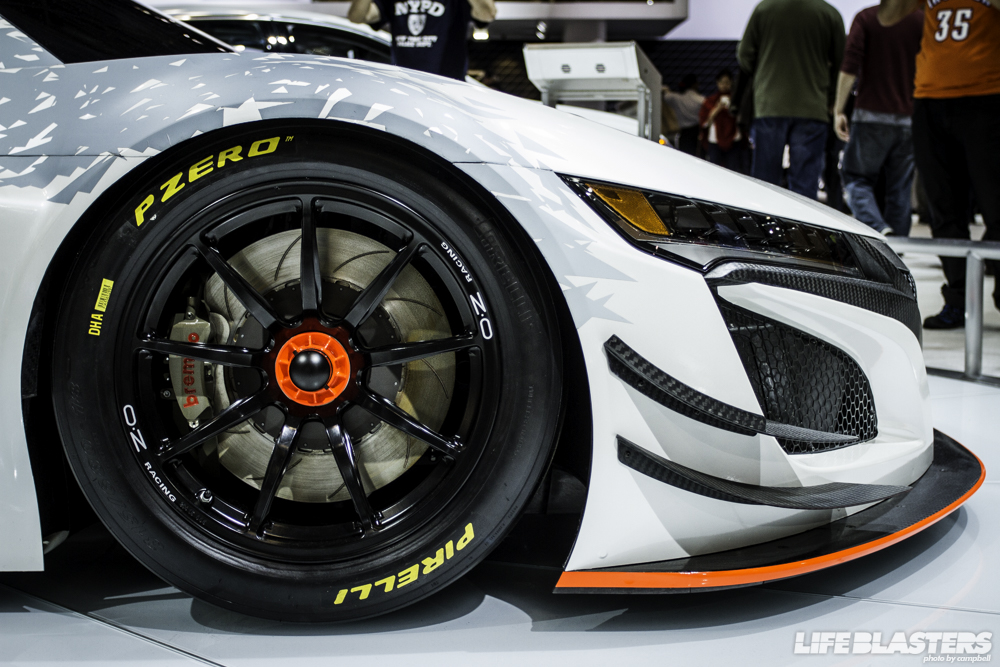 A couple of the biggest things that have been mentioned is that the race version is ditching the nine speed dual clutch automatic and AWD for a six speed sequential gearbox as well as switching back to RWD like the generation before it.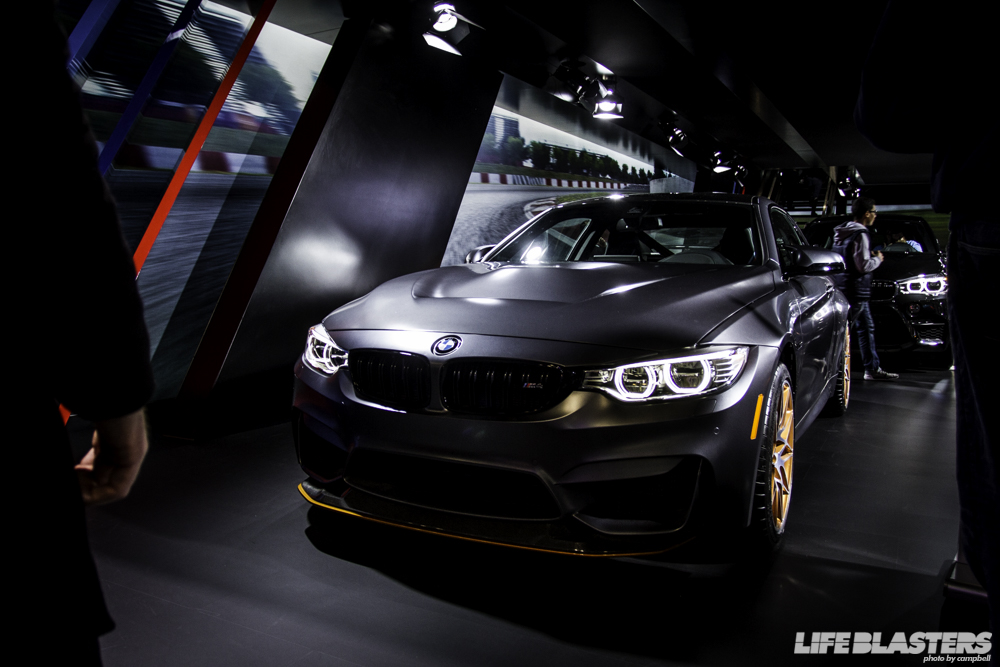 Here we had the BMW M4 GTS Coupe, what BMW had dubbed "The most agile, radical and powerful M4 ever."  Even though it has the same engine as your normal M4 road car there seems to be one major difference being this one has a water injection system.  Of course that alone doesn't make this car worth the price of about two regular M4s, there are plenty of other goodies that your money is going towards.  Personally, I can't wait to drive it myself… in future Gran Turismo or Forza video games.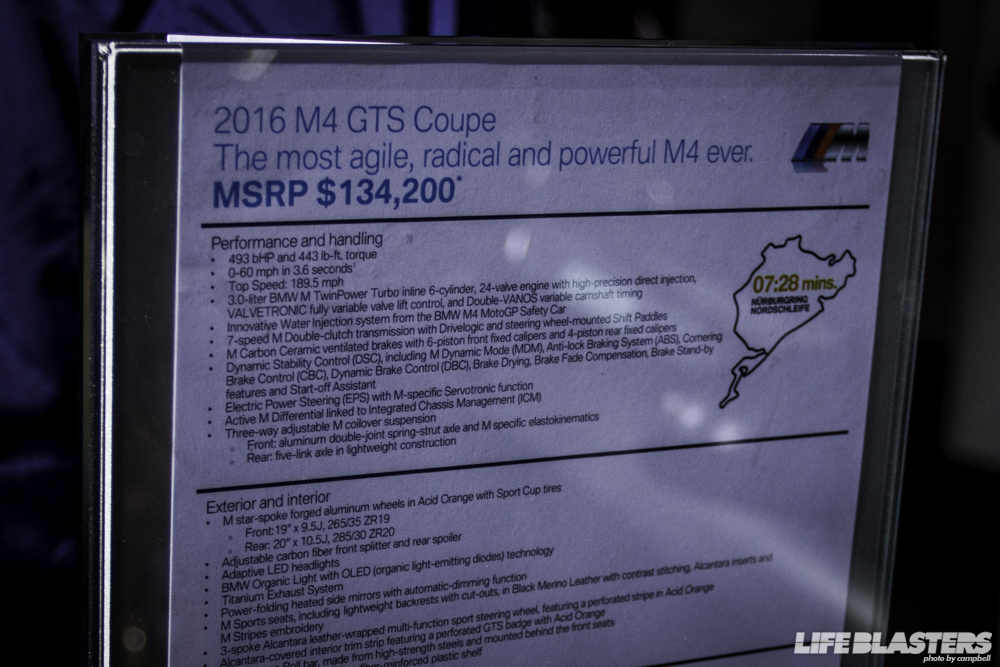 I wasn't kidding.  "The most agile, radical and powerful M4 ever." they even put it on the spec sheet next to car, right over the radical price tag.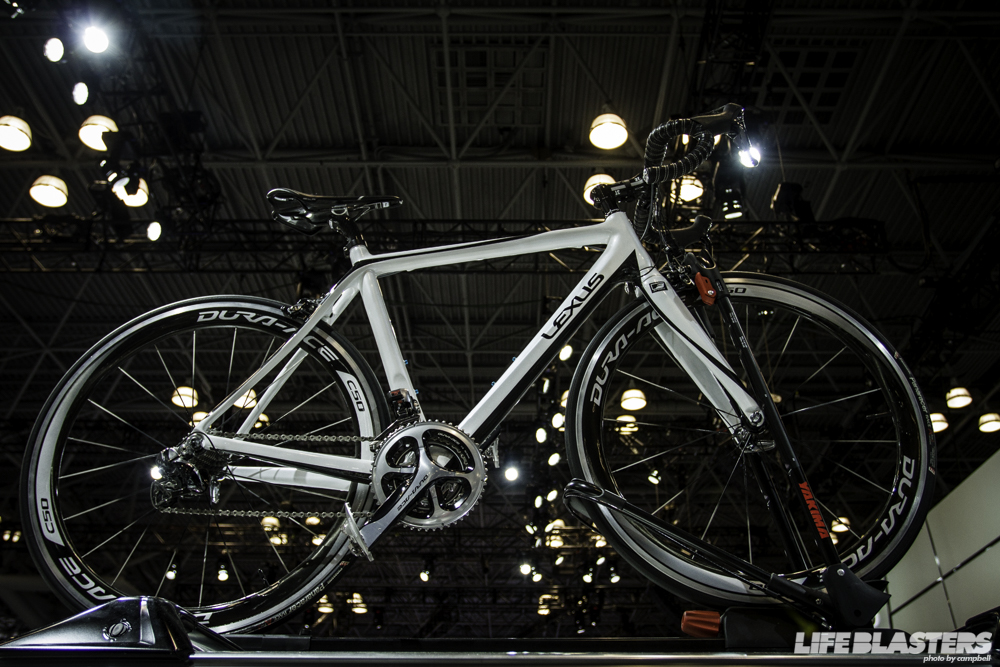 As usual, I found myself finding all of the bikes at the car show.  Raph being the more serious cyclist of the family didn't help much either.  Now we couldn't figure out who made this frame for Lexus, but it's very obvious where all of the components came from.  This one is for the bike nerds.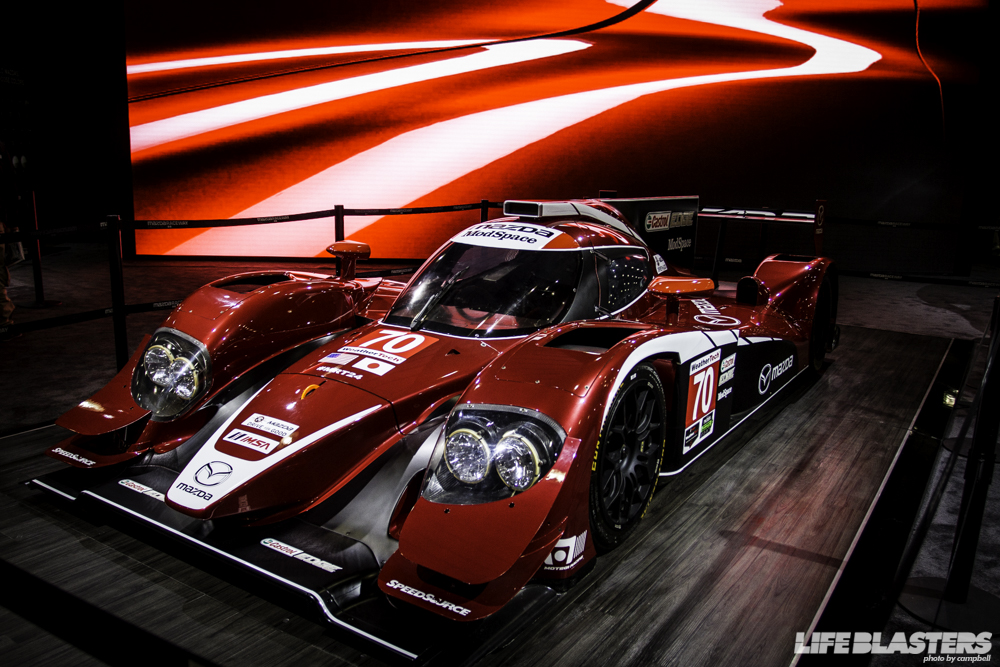 I haven't had an opportunity to see Mazda's SKYACTIV Prototype race car in action yet, but this was the second time I've seen it at the New York International Auto Show.  This time around I had to make sure to share it as I know Bohan captured this same #70 SKYACTIV car at Long Beach and Laguna Seca.  These are seriously some incredible cars.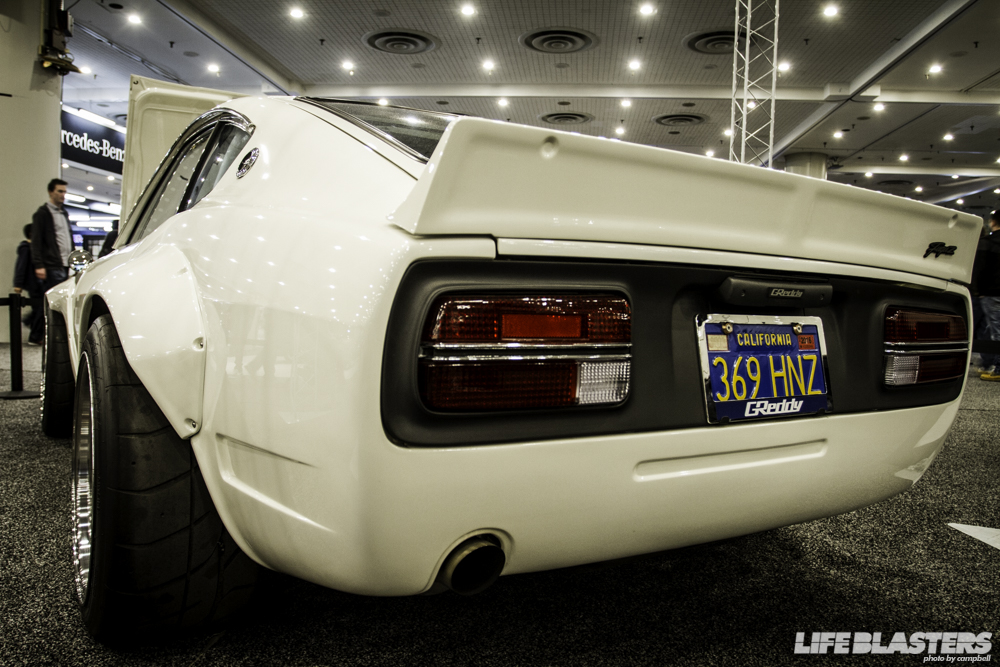 After all was said and done there was one last car we had to check out.  Sung Kang's ("Han" from the Fast & Furious franchise) Datsun "FuguZ" which was quietly tucked away in a corner in the lower level of the Javits Center.  The story behind this beautifully built Z is that it was originally just supposed to be a project between a group of friends and they were just going to document the build to share with the internet.  Little did they know it would gain so much popularity that it would later win an award or two, find itself a spot in the latest Gran Turismo video game and was even featured on Jay Leno's Garage.  One detail that will definitely make people look into this car is that it has an RB26 swap, but the unique kicker is that they ditched the turbos and made it NA.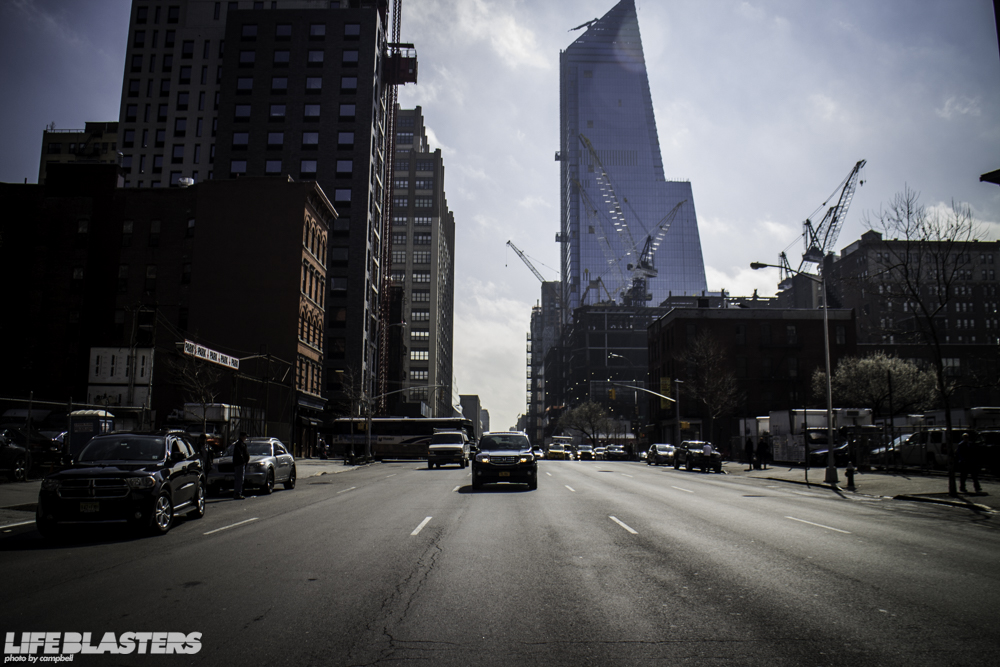 We finally got out of the Javits Center, the sun finally came out, and we finally hit the streets to find food.  This was also the perfect opportunity to put the DSLR away and concentrate more on shooting with the new mirrorless camera.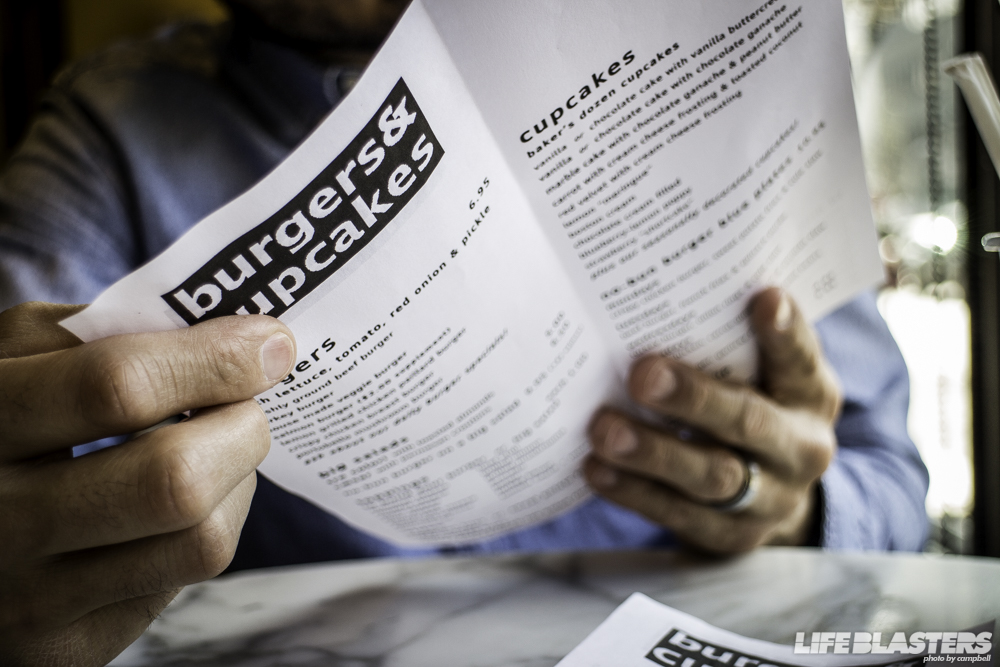 With the intention of finding something new, we decided to start walking towards Penn Station and just grab lunch at which ever place seemed interesting.  And one might wonder what a burger might taste like at a place called "Burgers & Cupcakes".  I'll say this, the burgers were great but could have been bigger and I need to go back and try the cupcakes.  Till then, it was time to hit Penn Station and head home.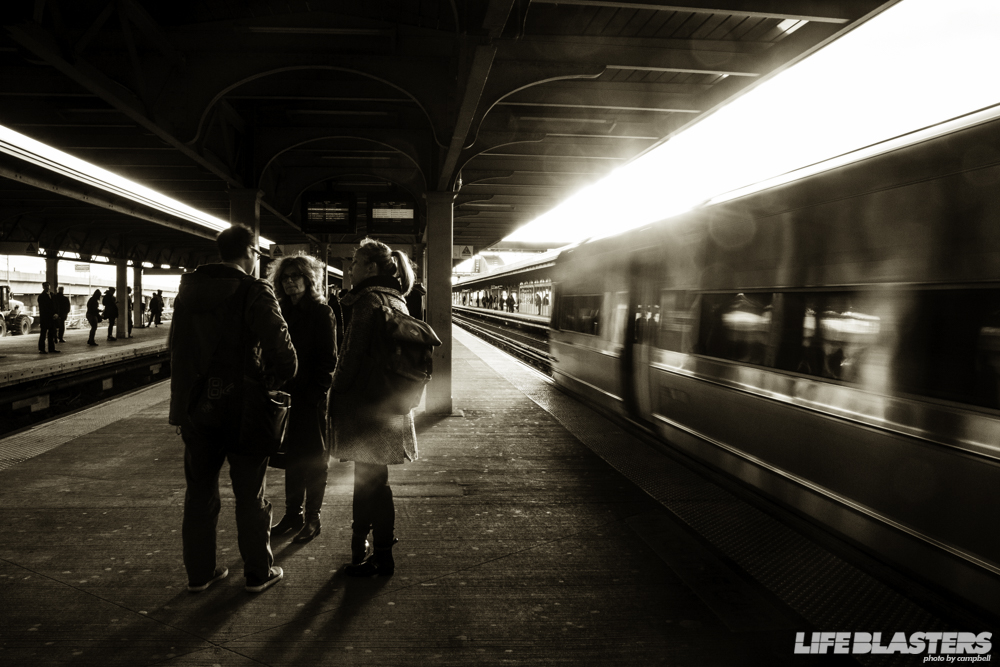 I had to transfer at Jamaica which just meant more time to shoot.

Over the years it seems the city just keeps reaching further and further into Long Island.  When I finally got back to town I had some time to kill, while waiting for my ride, so decided to walk about and talk some photos.  To my surprise I found that I'm now at that age where I can start saying things like "Back in my day, there weren't so many buildings here!  Them big cities are taking over." And so ends, another one of so many, New York International Auto Show trips.