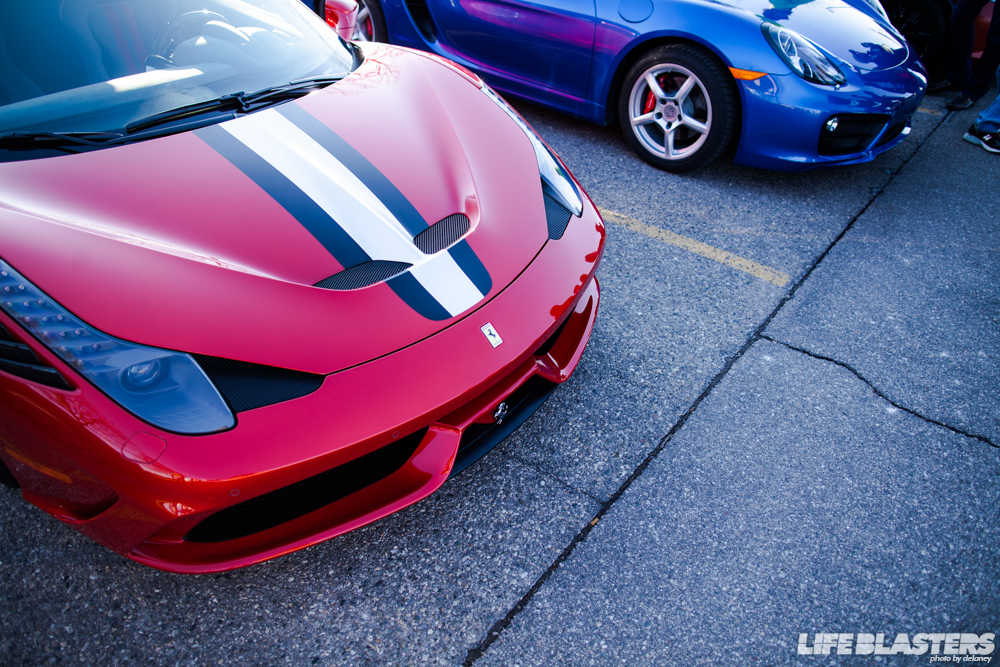 We had a pretty decent winter when I look back, but the last month or so, it got a little annoying. Cold, cloudy, rain and snow. Two weeks ago it was in between 20 and 30 degrees Fahrenheit. For being the second weekend of April, people weren't too happy. But this being Michigan, this weekend, two week later, it was in the mid 70s, spring is finally here. A perfect day for car shows.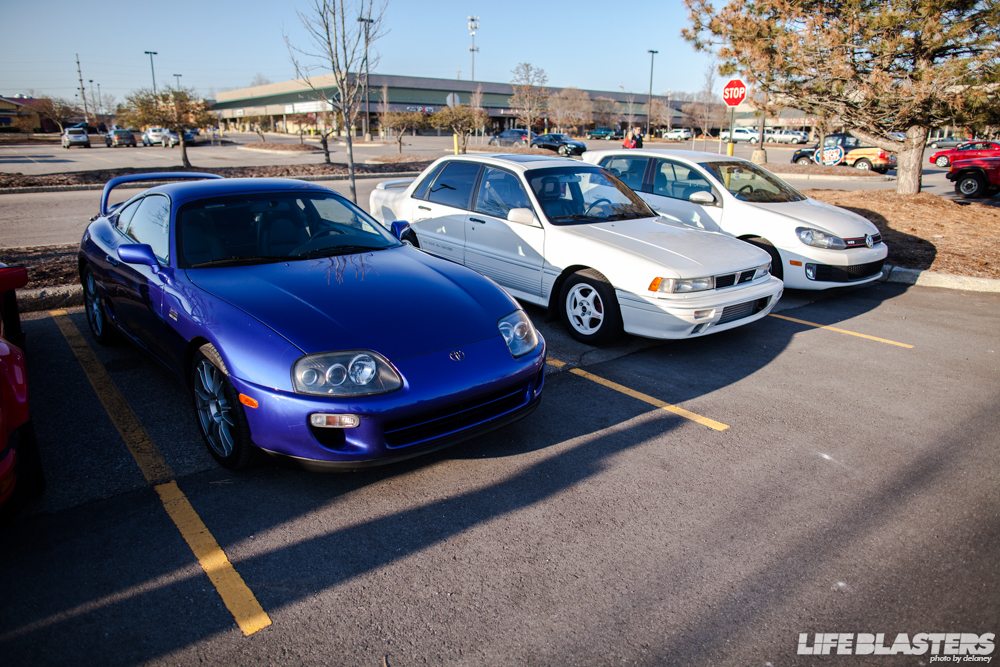 There were two shows that were planned out, first being Ann Arbor Cars and Coffee. It happens every 3rd Saturday at Zingerman's Roadhouse, and last year whenever I'd go it had a small turnout. Some Porsches and a couple other cars, but this year it seemed to explode. It must have been a mix of social media and word of mouth that made the turnout so large.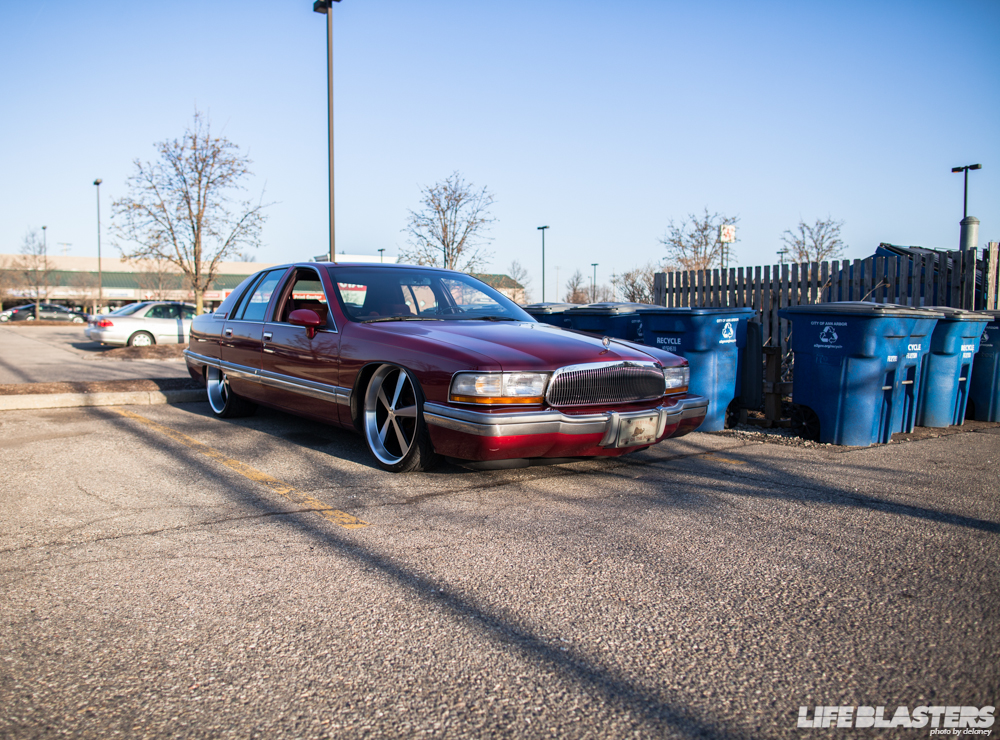 Ann Arbor has a mix of college students and wealthy business people. So the mix was pretty cool, a lot of hatchbacks and small sports cars, but also high-end Porsches and Ferraris. And an awesome Roadmaster.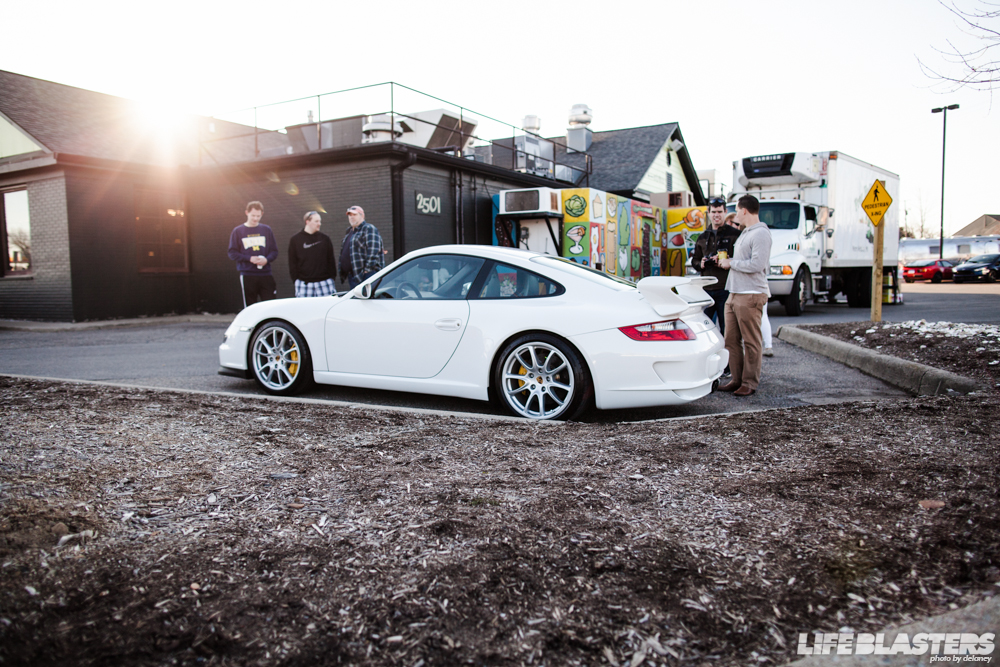 As far as I'm concerned, it's always a good show when a GT3 shows up.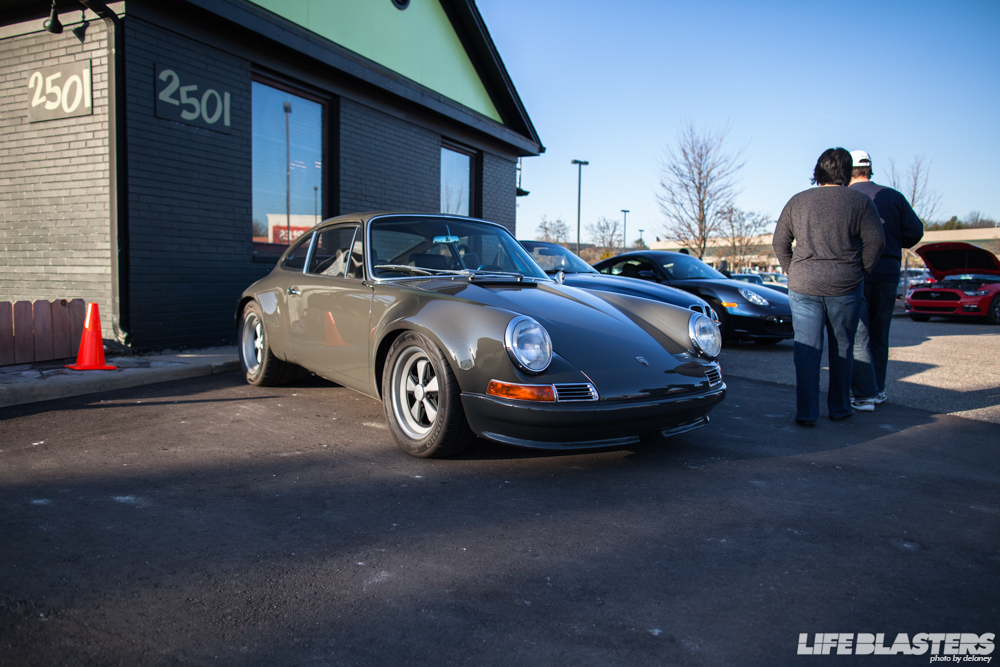 But there's something to be said about the original 911 too. And this grey suits this car perfectly.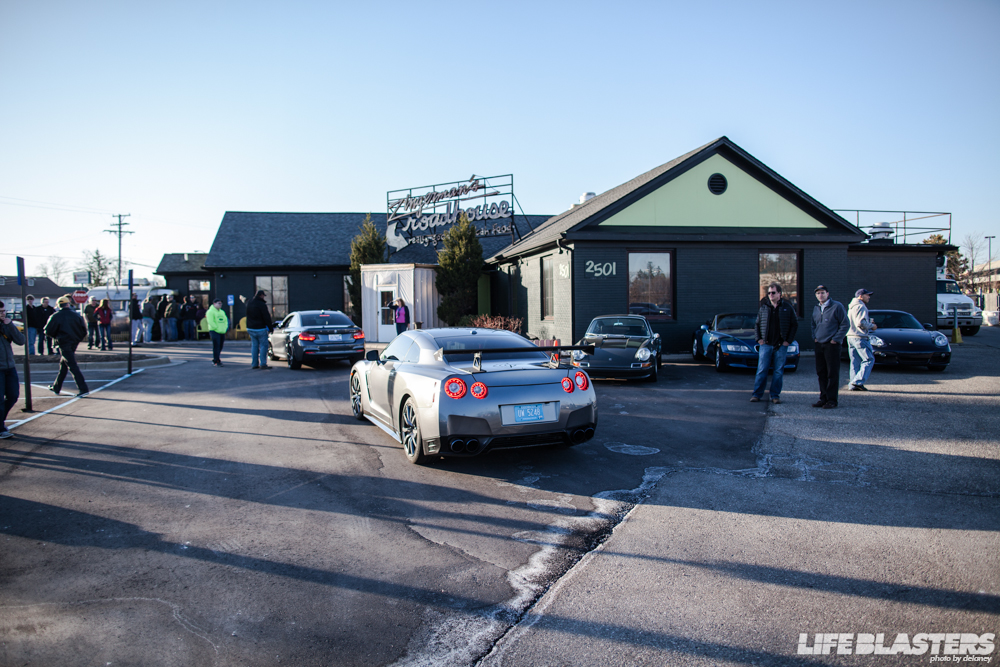 It's not a car show until a GTR shows up. Or in this case, two.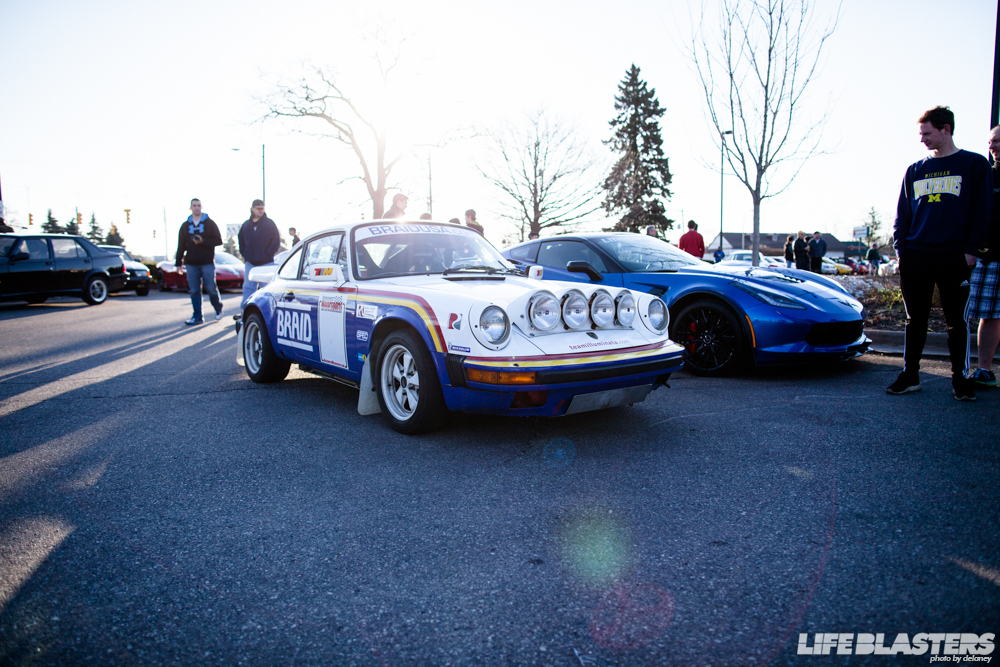 Then there's Paul Eddleston. He sells Braid wheels, and also has a decent little car collection. His most famous is probably this, his rally cross 911. The best part is that it isn't just dressed up to look cool, he runs it too.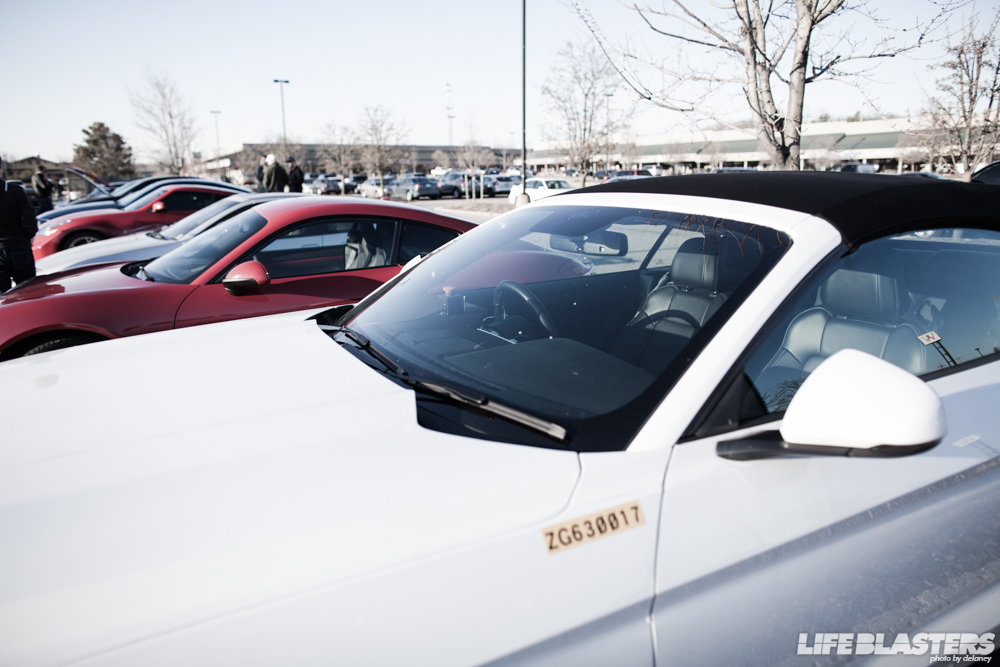 You never know what you'll see around the Detroit area. I saw this Mustang and overlooked it originally, but then I saw it had some scratches on the bumper. Turns out it was a RHD Mustang for the UK market.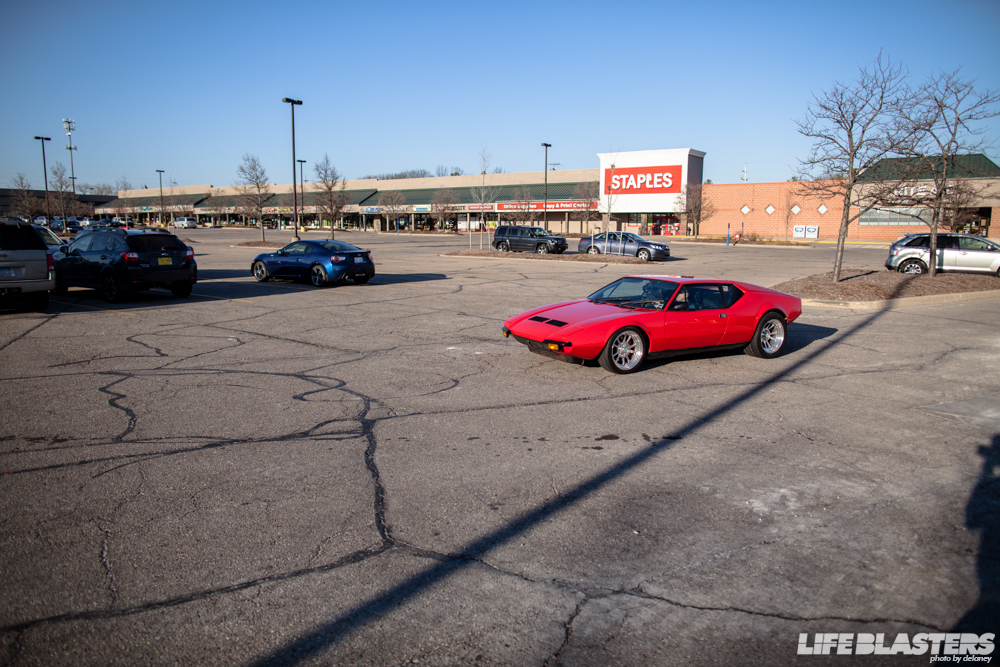 As we were getting ready to head out, we heard a familiar rumble of a V8. Not too long after and this Pantera came rolling in.

With Cars and Coffee Ann Arbor wrapping up, we headed over to Birmingham for Parking at Pasteiner's. I've done a story here before, and it still doesn't disappoint. As we pulled up this Tesla Model X was the first car I noticed.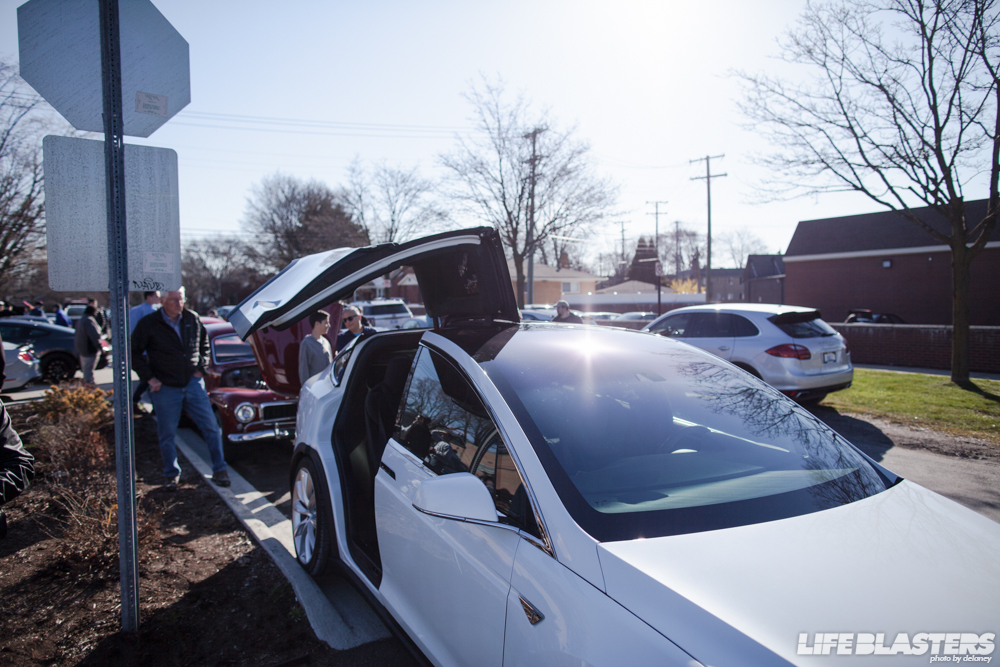 It feels weird saying I was so excited to see an electric car, but the stuff Tesla have been doing recently is just amazing. I mean, just look at these doors. It's not really necessary, but it is pretty cool.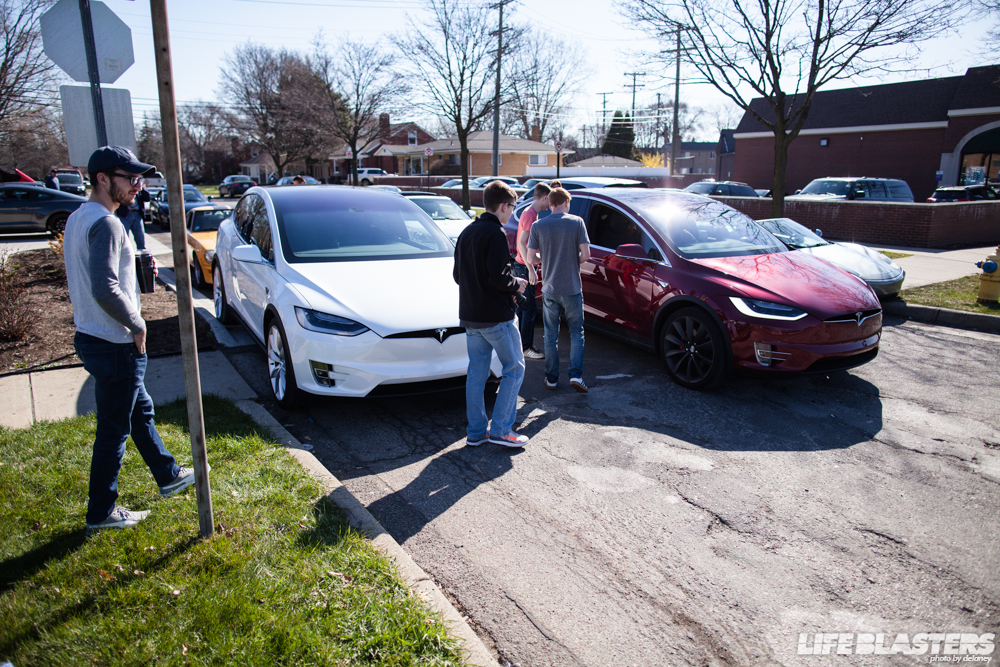 Before this, I'd never seen a Model X, then in one day I see two. The white Model X was at the show, but the red one just happened to be passing by. He circled about three times before finally coming back and parking. Both of these cars have pretty cool stories too, from what I've heard at least. The white one is a Founders Edition, and it's number 64. I heard the first 100 went to people who know Elon Musk personally, and this car happens to belong to Ford. The red one is the first Model X in Michigan that was delivered in January.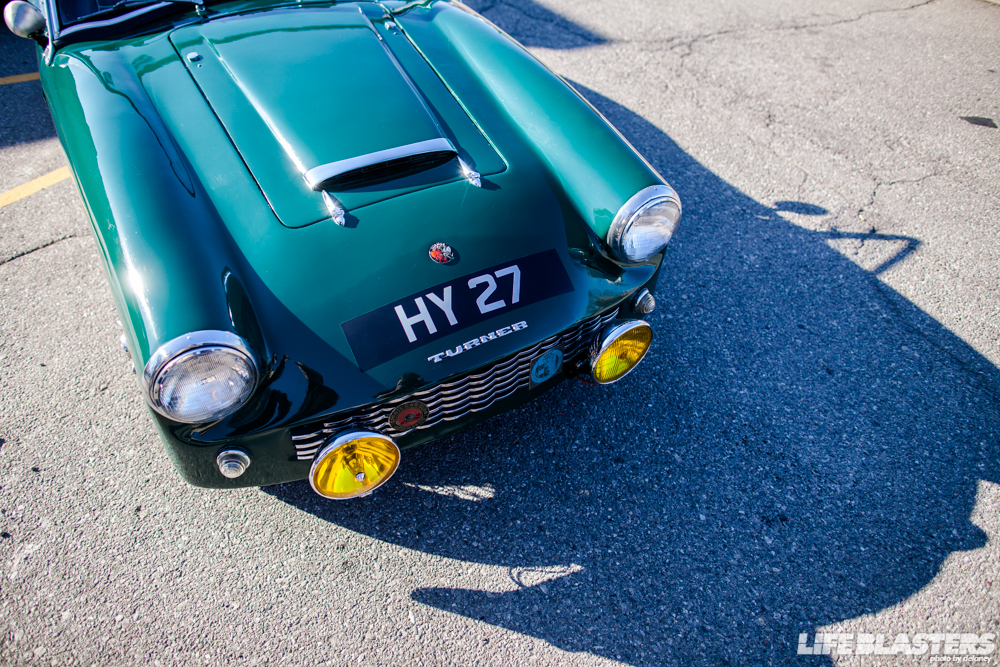 From brand new electric cars, to an old British sports car. The Turner is a car that I'm assuming most people have never heard of. I never knew about it until I saw this exact car last year.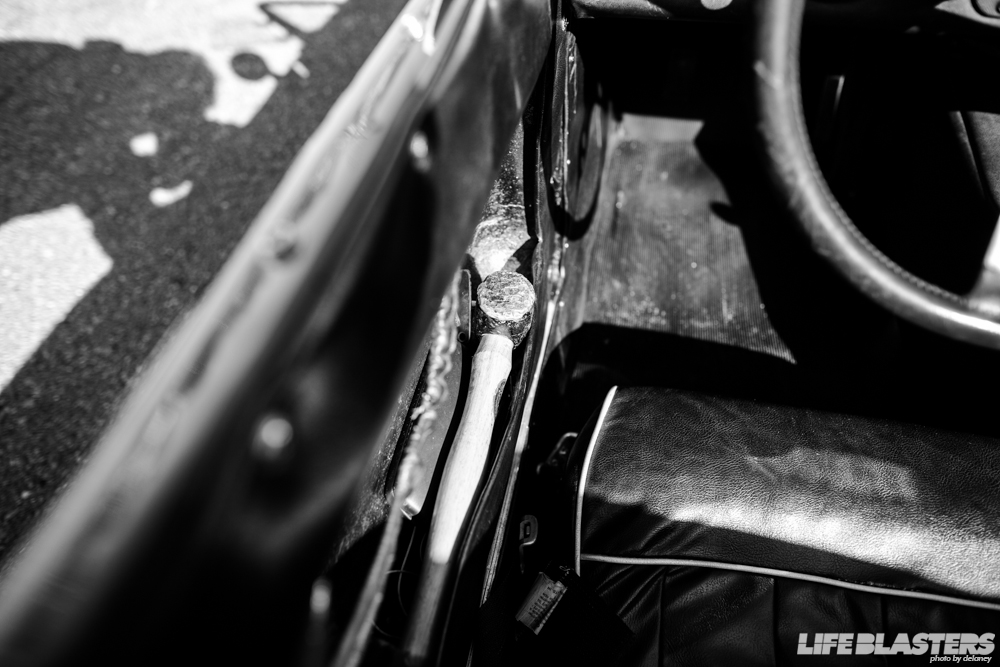 But the coolest part about the car was this. A little copper hammer for the knockoff on the wheels. It never hurts to be prepared!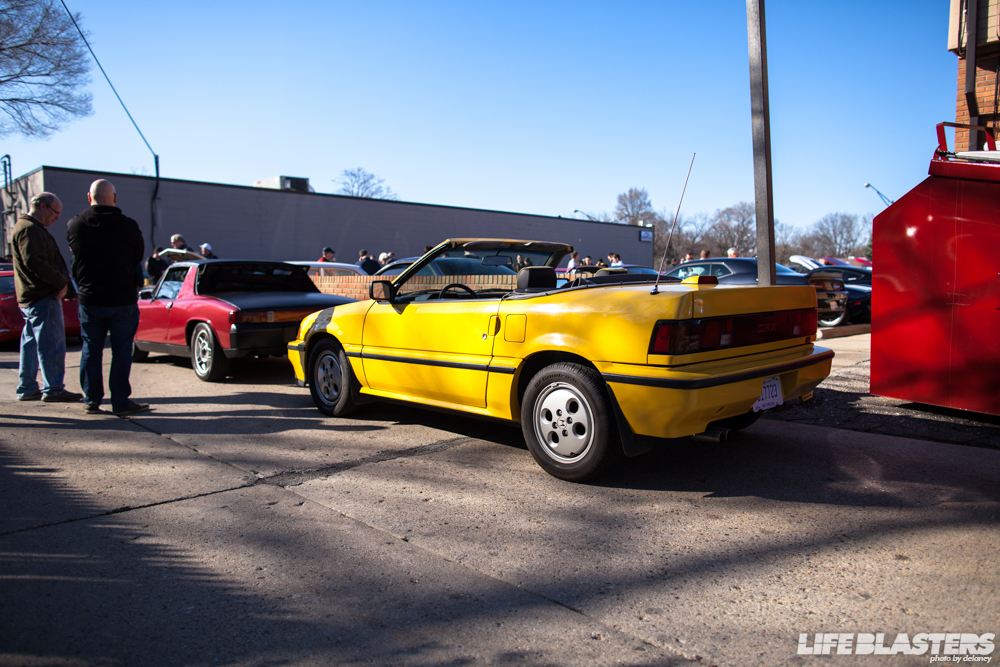 To further prove you never know what will show up at Pasteiner's, this CRX convertible done by Straman. Apparently there were only 309 Straman CRX's produced, and only 50 still in the wild. I see this car pop up on Jalopnik every once and awhile, but never actually read about it.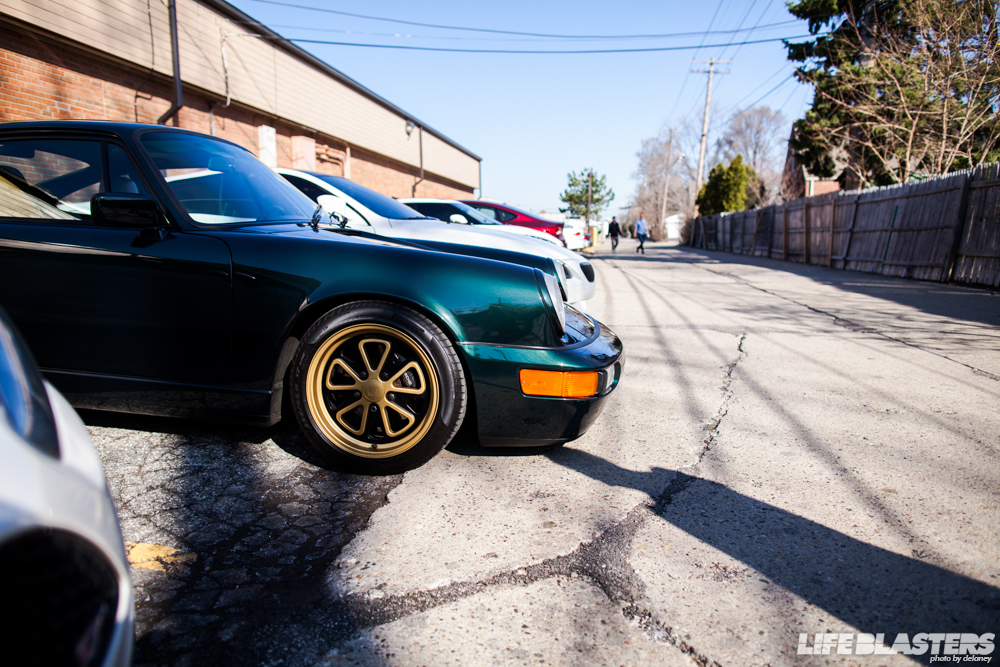 With Magnus Walker getting increasingly more popular, it was only a matter of time before his fifteen52 wheels showed up around here. But nothing could match the exhaust note this car had, I'm bummed I couldn't get a video.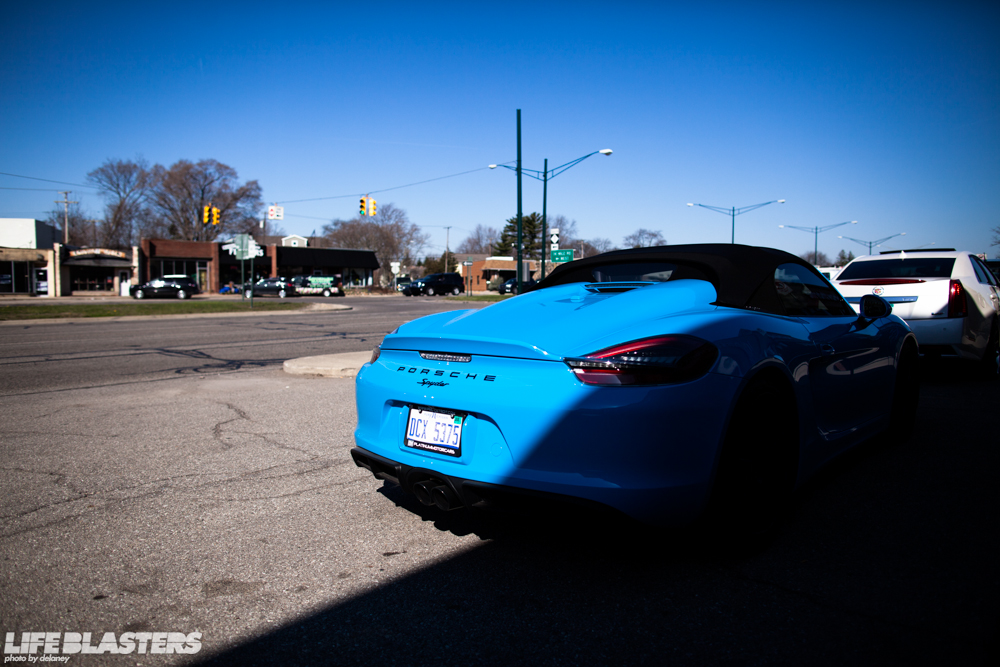 But this Porsche, I couldn't stop looking at it. I couldn't believe the color, I hunted it down after it drove by and just stared at it. When it's time to get my GT3RS, this is the color I'll be getting.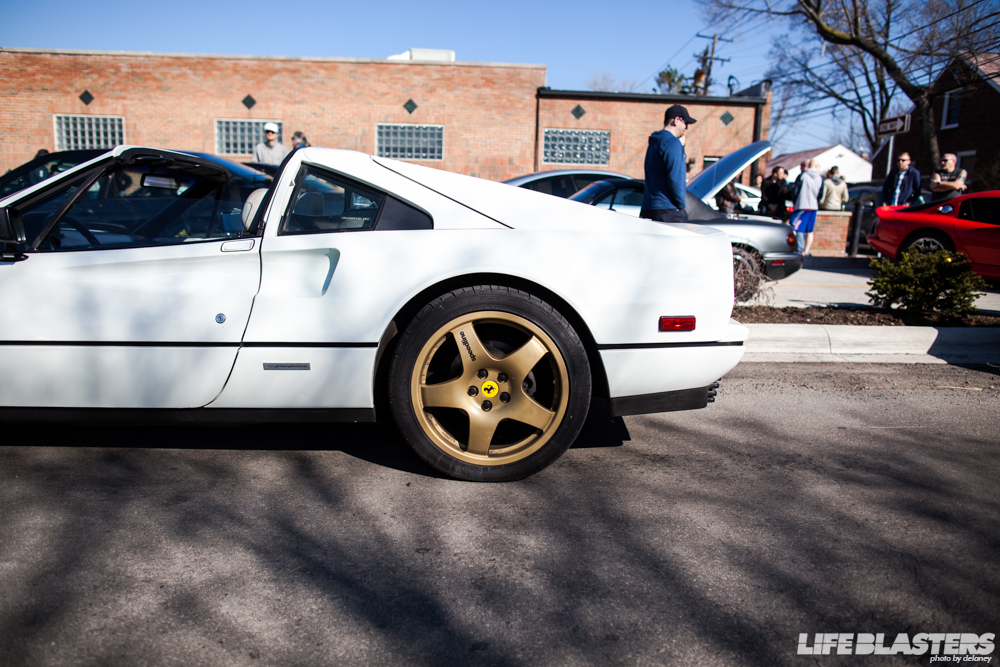 These Ferrari F355 Challenge wheels look perfect on this 308.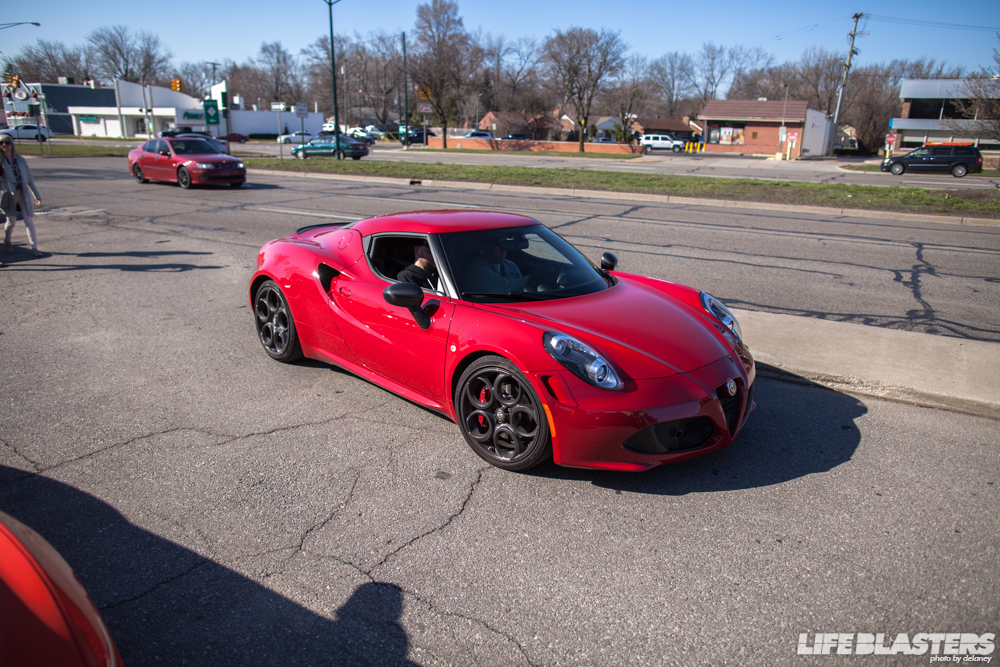 From one Italian to another, this Alfa Romeo 4C Launch Edition then pulled in.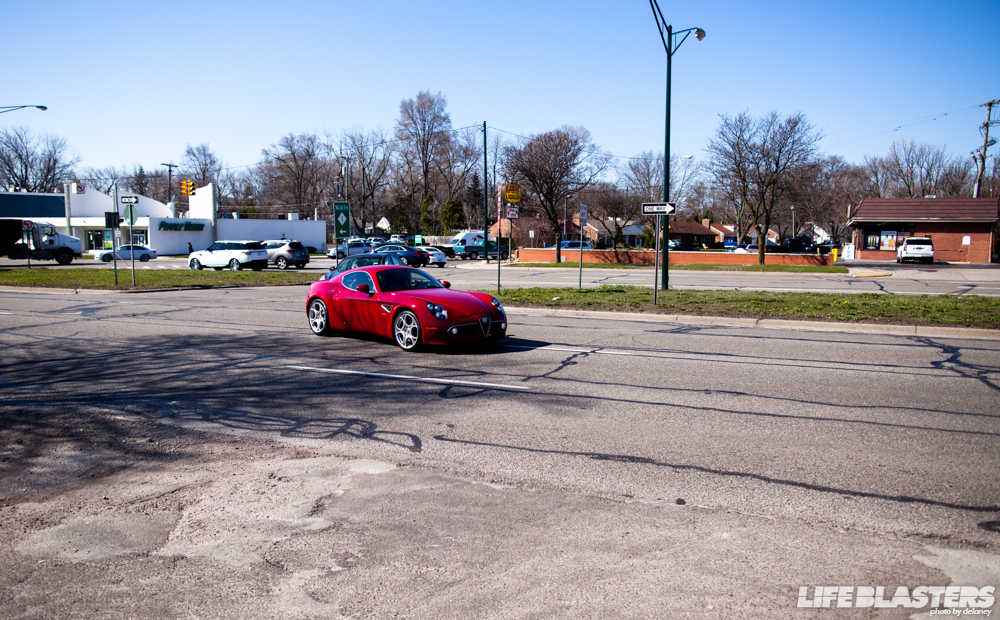 While the 4C was cool, this 8C really got people excited. Seeing an 8C is rare at dealership, so seeing one pull up out of nowhere is almost unheard of around here.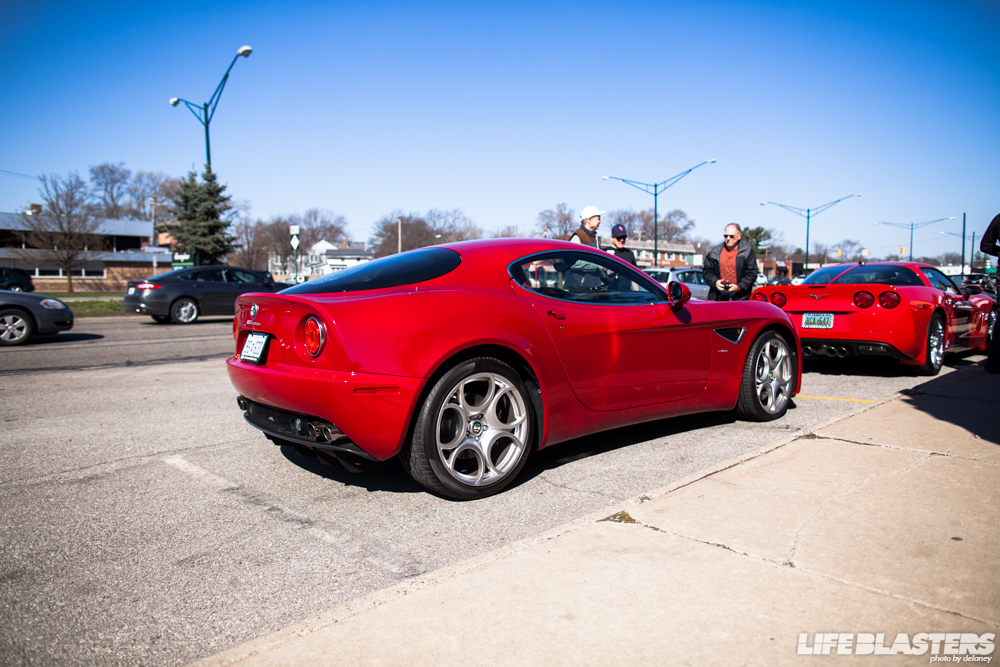 You have to love the first nice day of spring.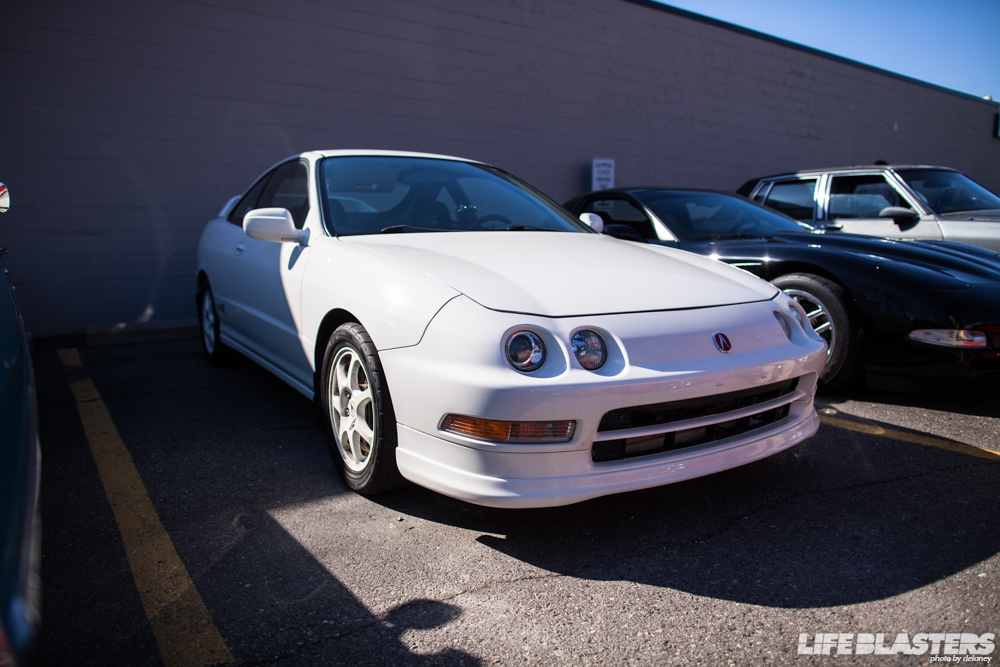 But this car really took me back. The Integra was my dream car when I was younger, my friend's brother had an awesome Integra, and I always dreamed about owning one. When I could finally drive, I'd since lost a little bit of interest in the Integra, but I still smile whenever I see one. Seeing this Type R mixed in with the hot rods and exotics was a nice throwback.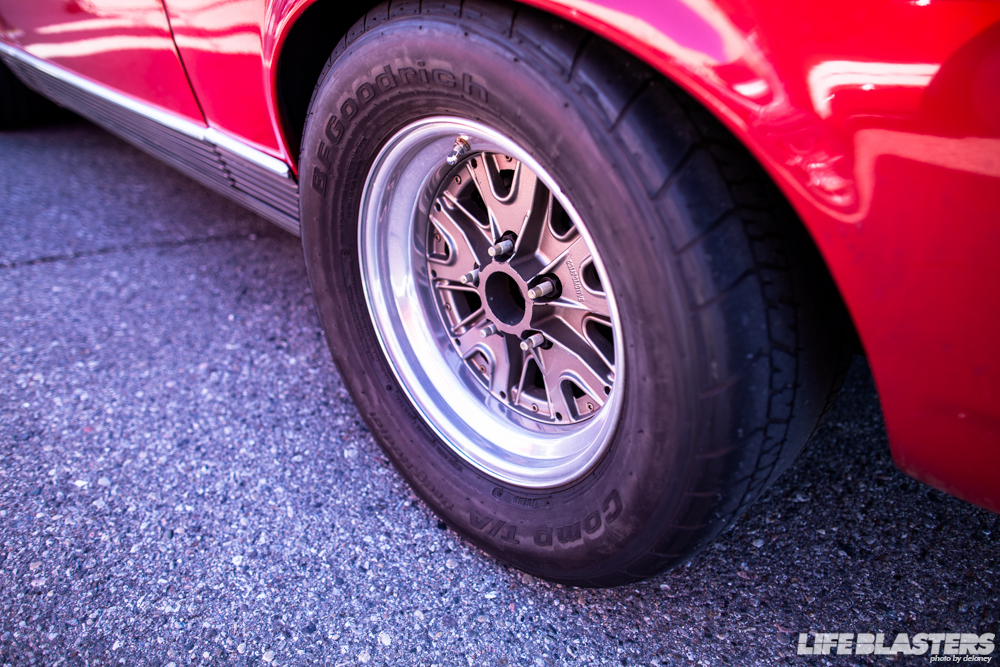 Aren't these wheels awesome? Mach 1 Mustang on Compomotives is a perfect combo.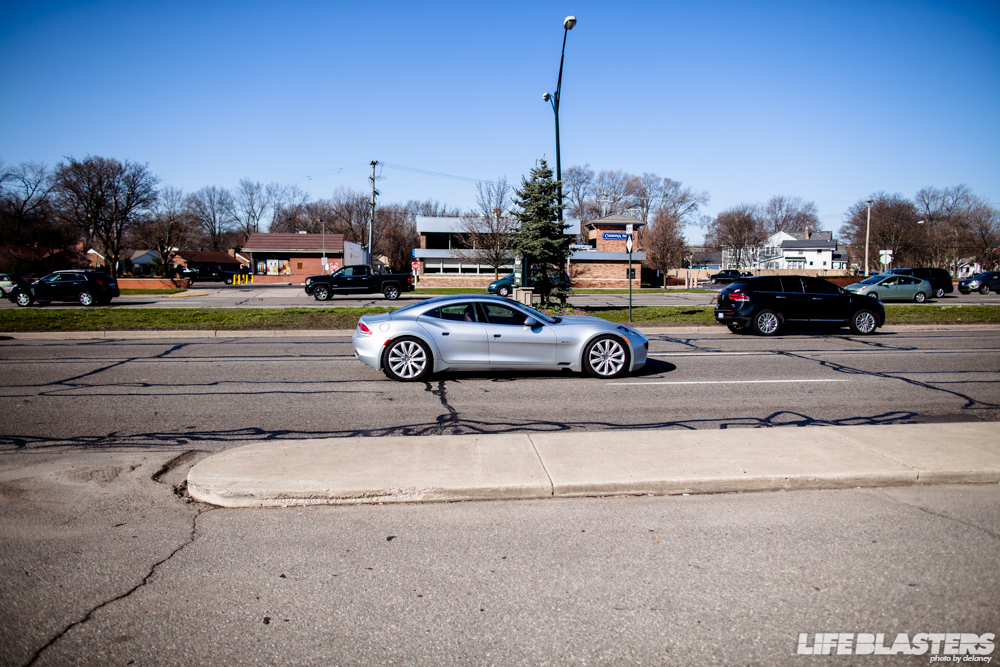 The cool thing about Pasteiner's is the fact that it's on Woodward, so you never know what will drive by. I still think this Fisker Karma looks way better than the Tesla, but we all know how that little battle ended.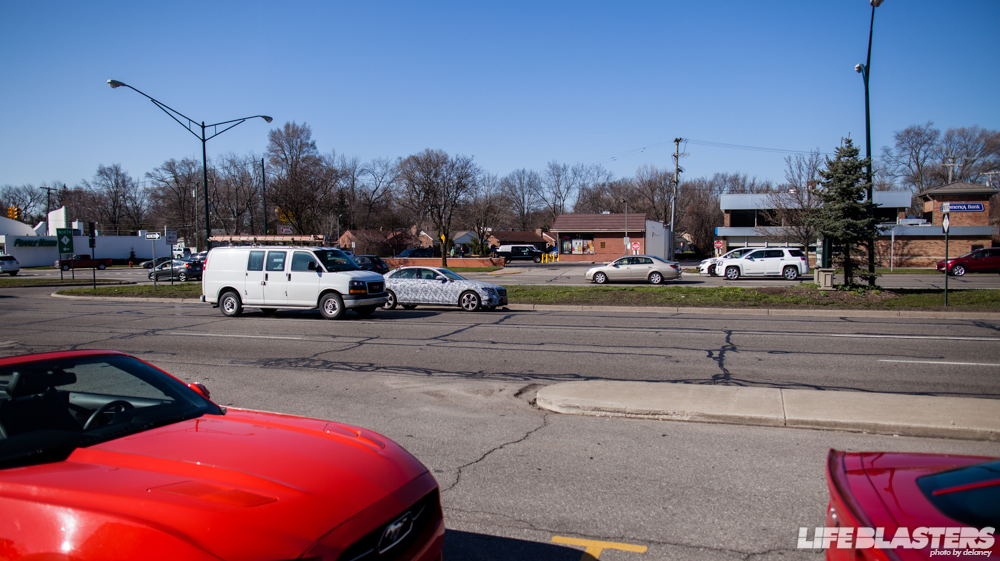 And it never fails that at least one camouflaged car comes by. This new Mercedes was just passing by, I didn't even see the other camoed Chrysler Pacifica behind the white Terrain in the background. Just a typical day on Woodward.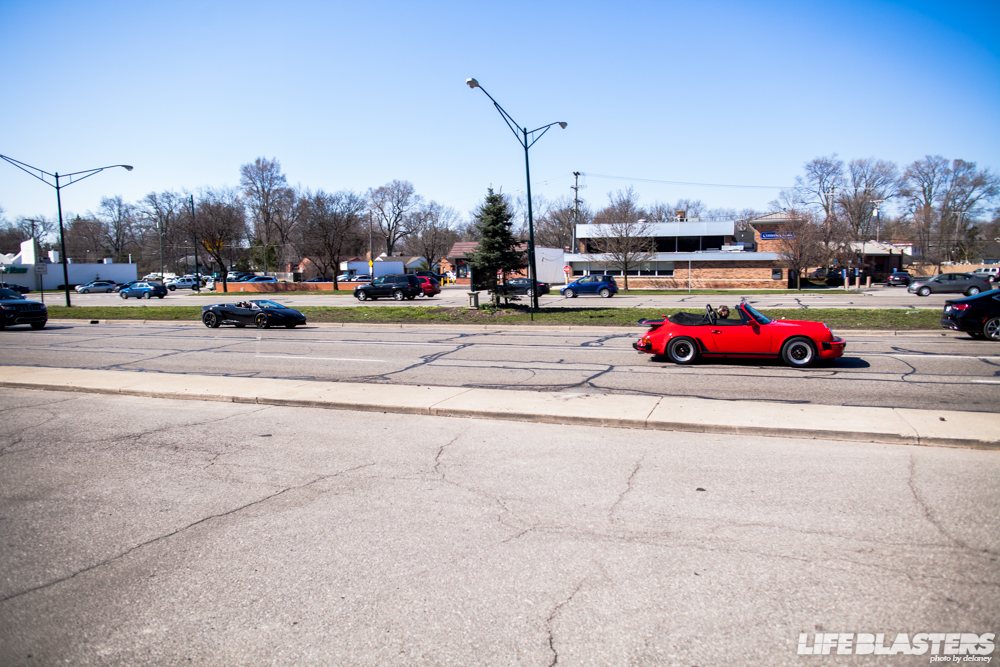 This Porsche and Lamborghini weren't even at the show, they were just enjoying a perfect day on Woodward.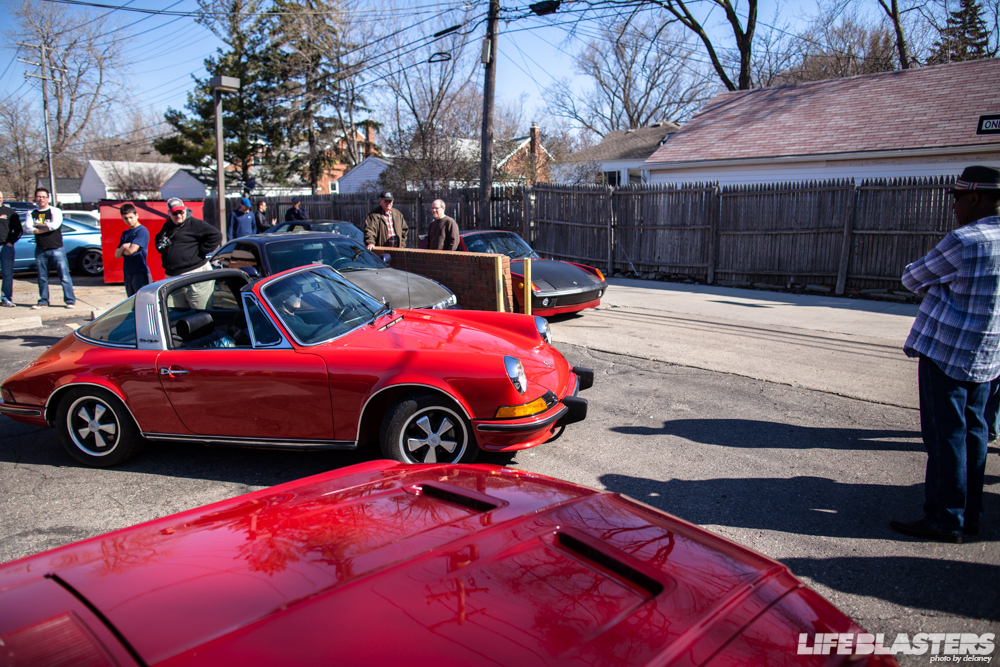 Once 10:30 rolled around, it was time to clear out.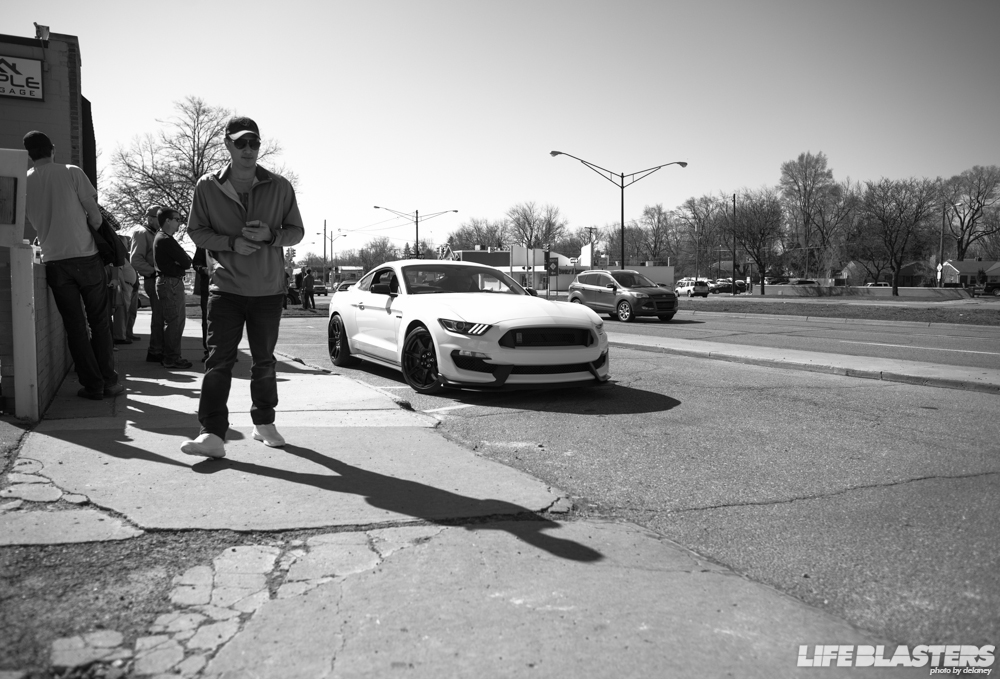 Then it was time for my dude here to get ready to drop his new mixtape, with the help of a new GT350. One of about seven that came out. And no, no Mustang crashing joke. Although one did get a little sideways on the way out.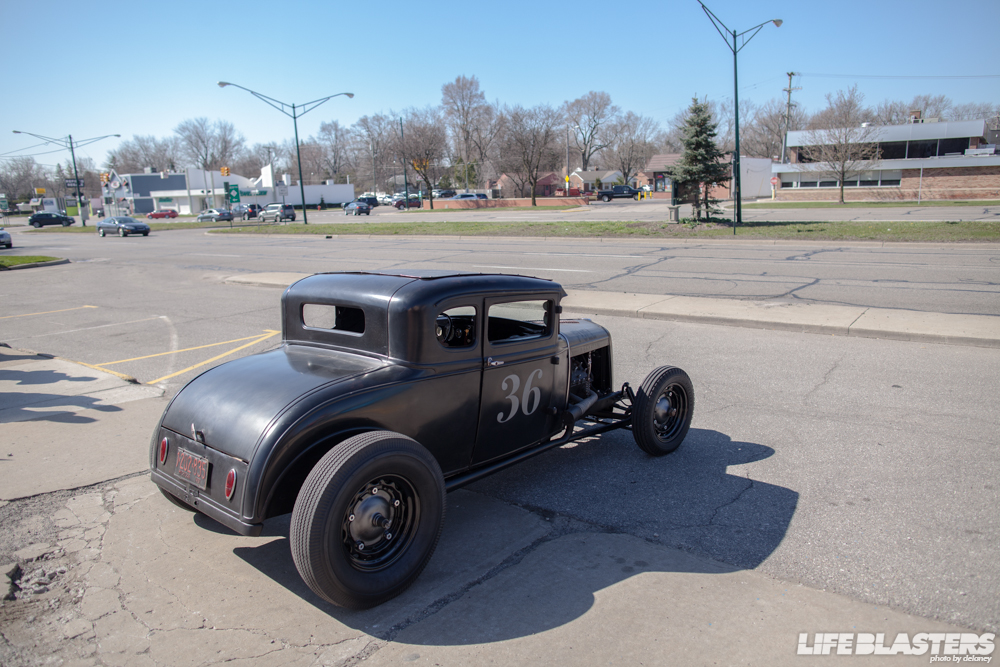 But is there any better way to spend the first nice day of 2016? Two car shows, some amazing cars and always awesome people. Hopefully this is only the beginning of an awesome 2016 for all of us at Life Blasters, and everyone else.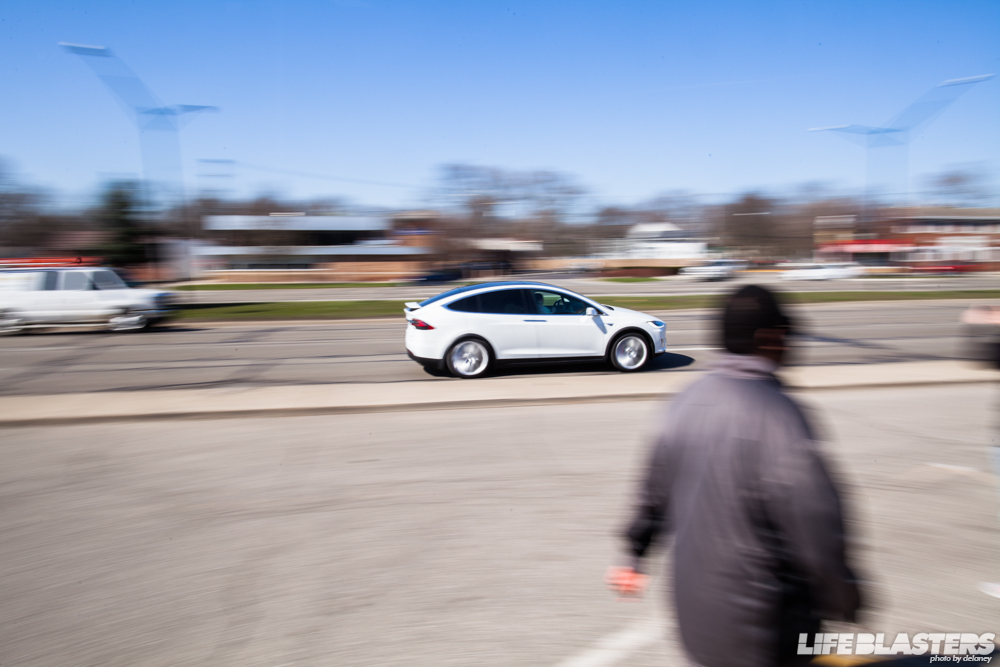 I know this guy had a good time launching off. I've seen the videos of the Model S P85D's launching in ludicrous mode, but seeing it in person is even more amazing.
Delaney
Email: delaney@lifebalsters.com
Instagram: @lifeblasters, @ericdelaney