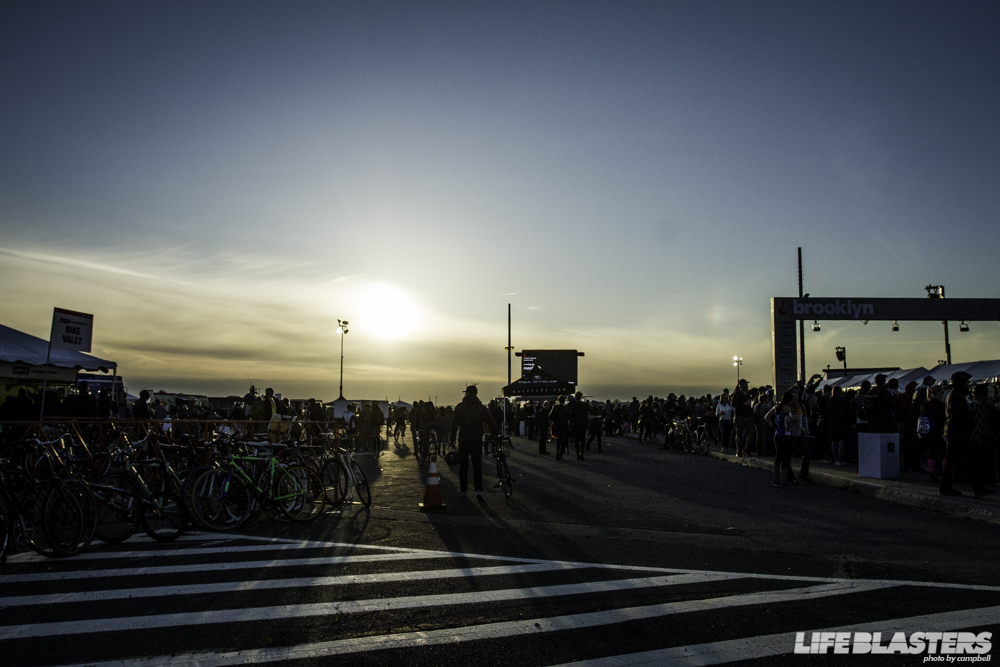 Back in April I had received a text asking "Hey, Red Hook is this weekend.  You going?"  Having never heard of this race before I found myself in Red Hook, Brooklyn just a couple nights later, in complete awe by the energy surrounding this event.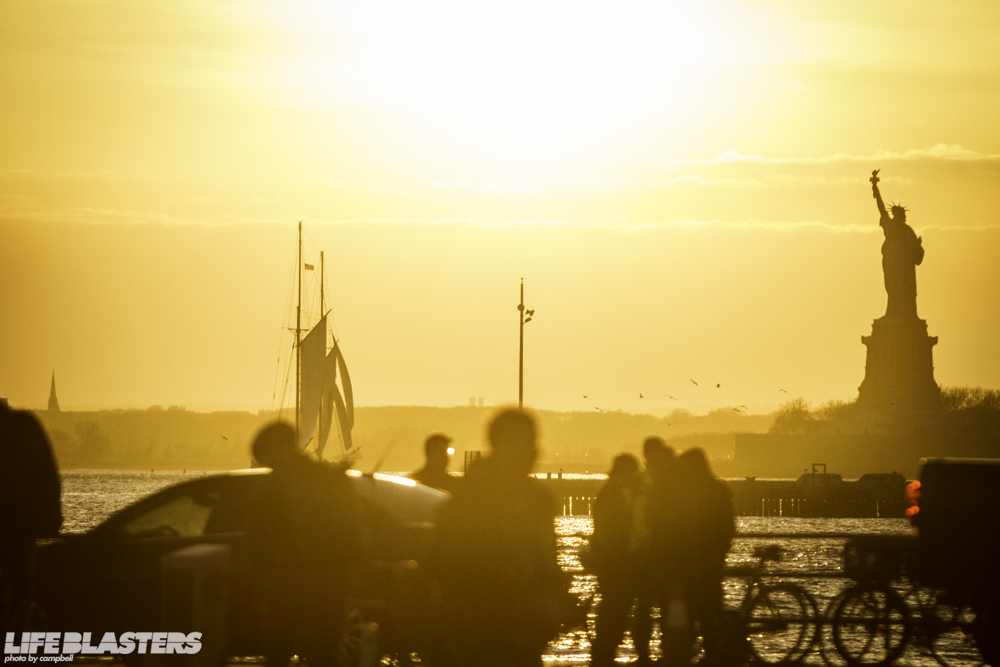 The Red Hook Crit started back in Red Hook, Brooklyn in 2008 and not as one might think.  In short this is a cycling race using track bikes, more commonly known as a "fixie", doing multiple laps around a short, technical track which is made up of designated city streets.  It was originally organized to celebrate a man's 25th birthday, David Trimble.  Not exactly a sanctioned event as this inaugural event had no sponsors, no prizes, no promotion and no permits.  Each year the event seems to have grown in one large step after the next.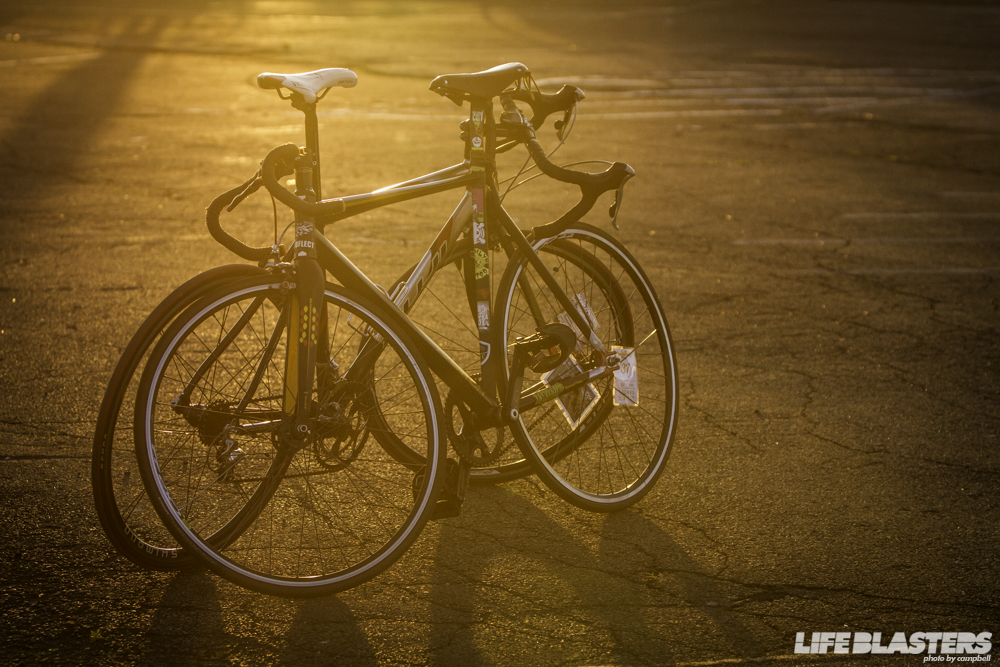 2009 brought triple the entries, over 100 spectators, filmmakers, photographers and even a piece in The New York Times titled "A Brooklyn Bike Race Worthy of James Dean"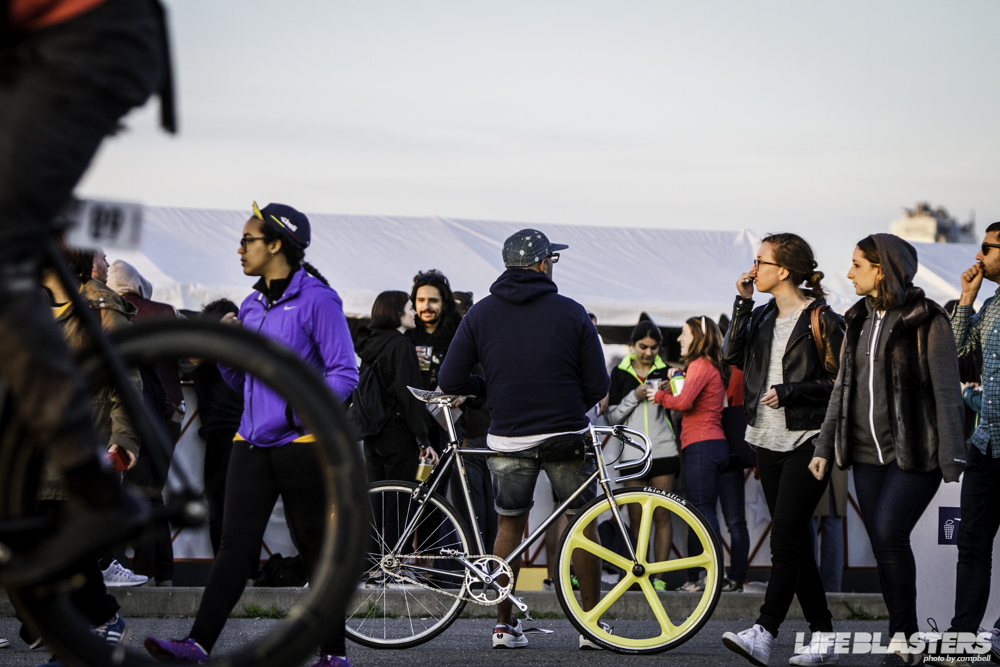 2010 not only brought in its first sponsors but the event had grown so much in popularity, in the cycling world, that this was also the first year the race even extended to Milano, Italy.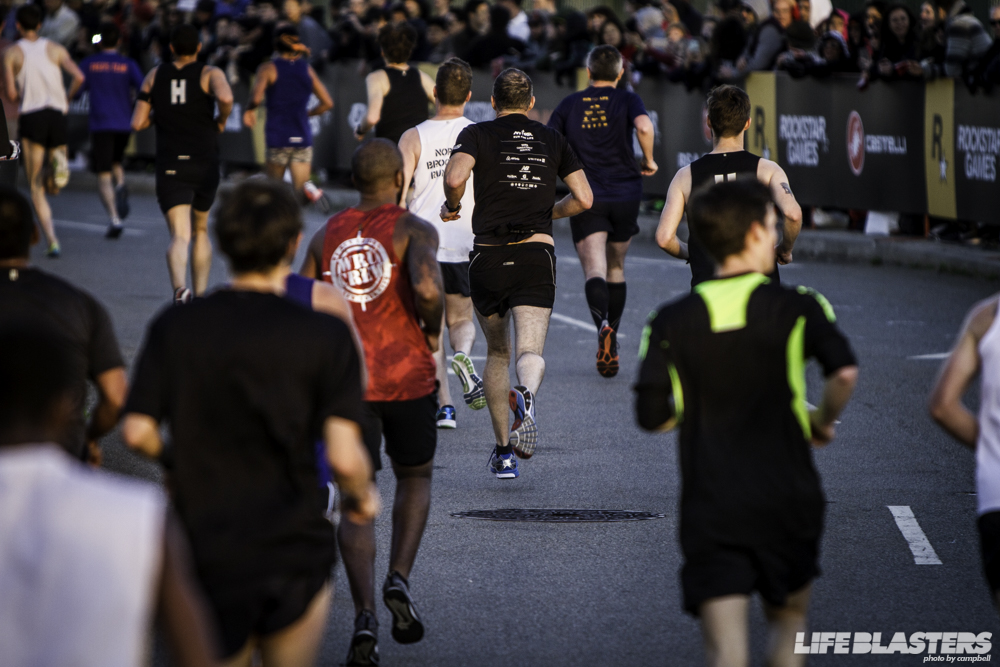 2012 the event really started to blow up.  A 5k run was added to the beginning of the event, 4,000 spectators showed up from 10 different countries and there were 350 entries.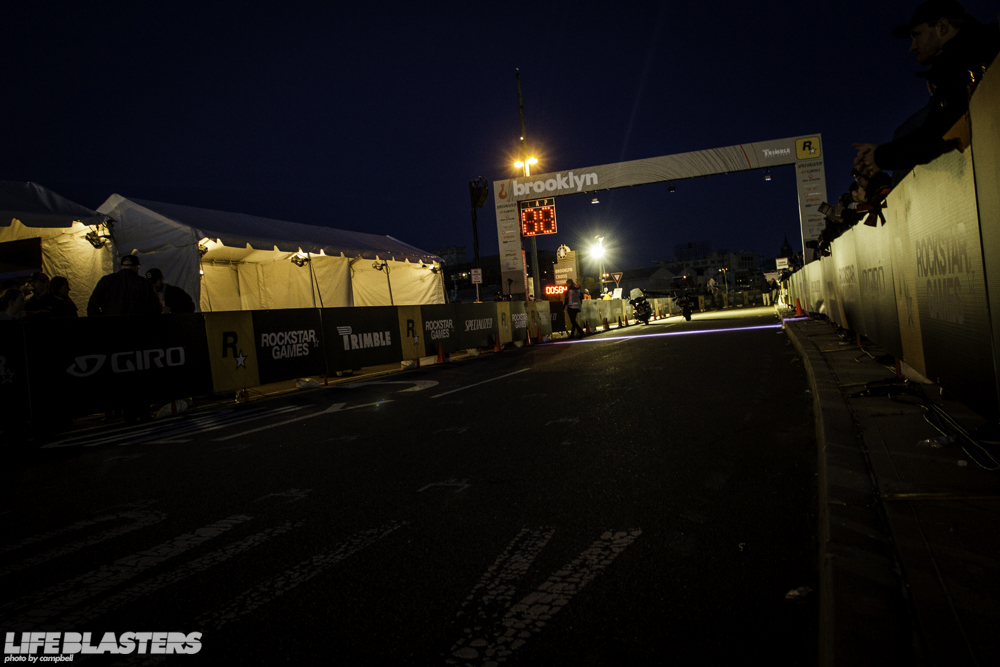 2014 the event continues to grow world wide and added Barcelona, Spain to the list and kicked off their first Red Hook Crit with well over 5,000 spectators.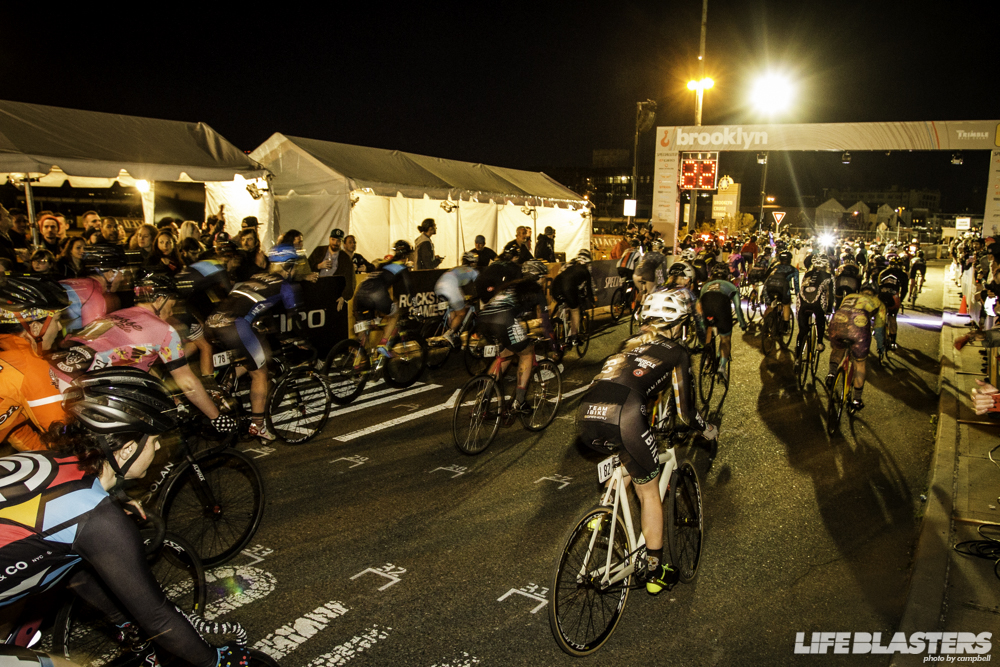 Also in 2014 there seemed to be so many entries that the group had to be split up into separate Men's and Women's heats.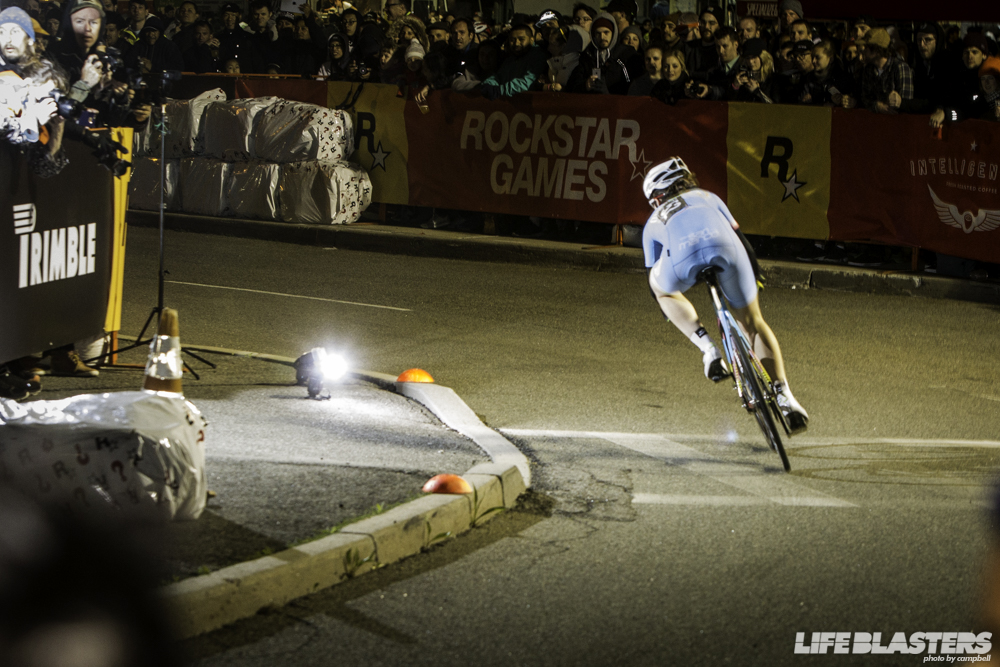 Not only did this attract more women to compete in the event but that year in Brooklyn the weather really put the competitors through the ringer.  But the nasty, heavy rain and high winds didn't stop these ladies from rolling through and kicking ass, setting the tone for the future of women in this event.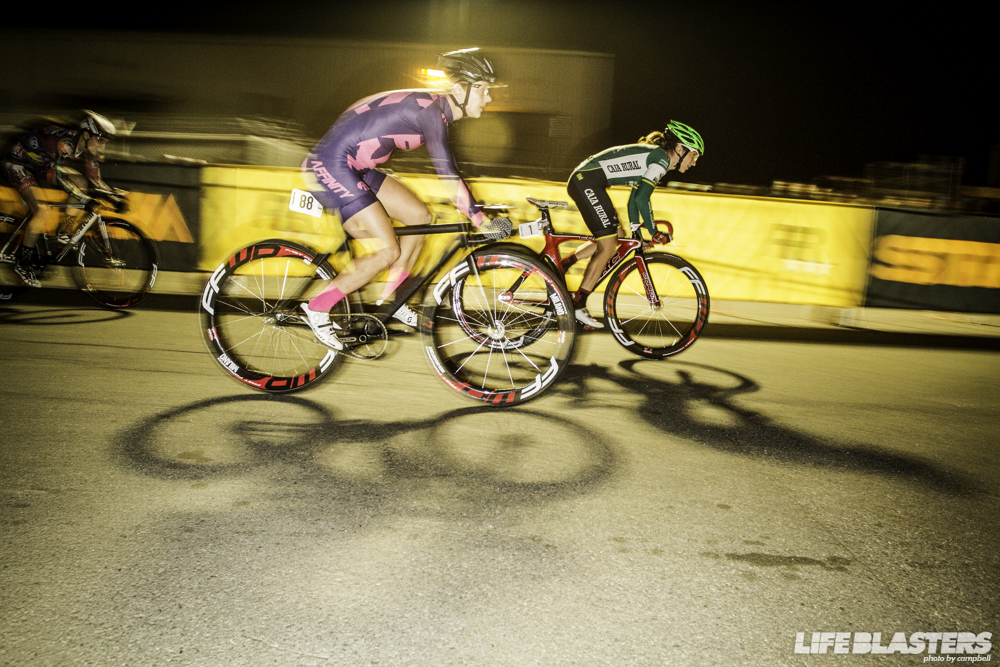 2015 was race number 8 for Brooklyn, number 6 for Milano, 3 for Barcelona and London was introduced for their first annual Red Hook Crit.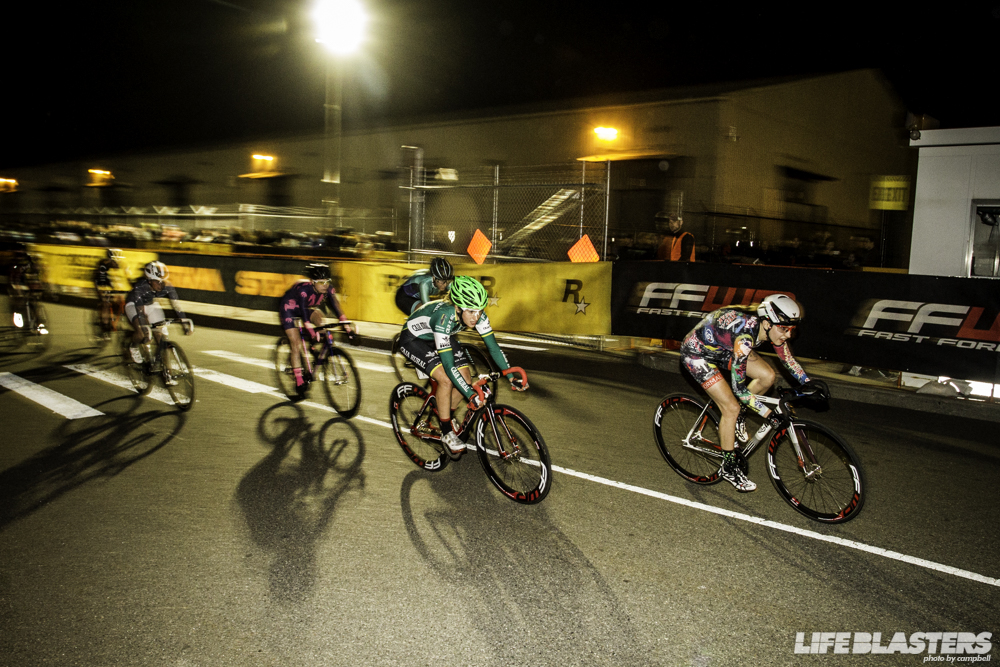 Which then brings us to my first visit of the Red Hook Crit, Brooklyn No. 9.  After 9 years worth of rapid growth in an event that started as an unofficial birthday race I found myself surrounded by big name sponsor, vendors' banners and tents, thousands of fans and hundreds of competitors and their full teams.  First up was the women's group and I was immediately blown away by the power, speed and endurance of these ladies.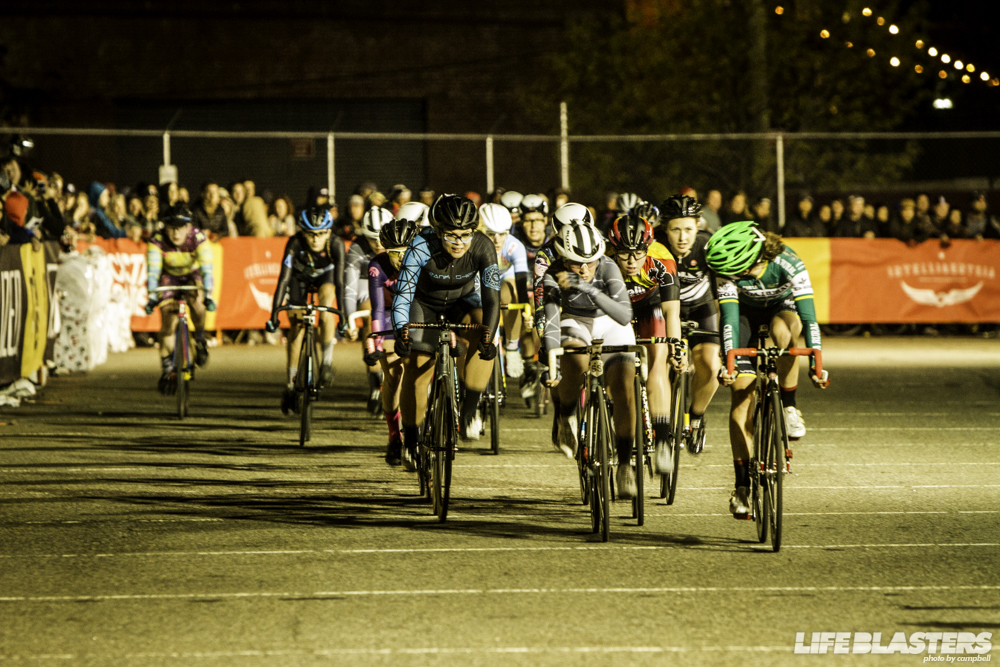 Reaching speeds of about 40km/h, these ladies were truly battling it out with everything they had.  But this didn't stop riders like Keira McVitty (UK), Ash Duban (US) and Kim Lucie (US) from putting the pressure on leading rider Ainara Elbusto (ES)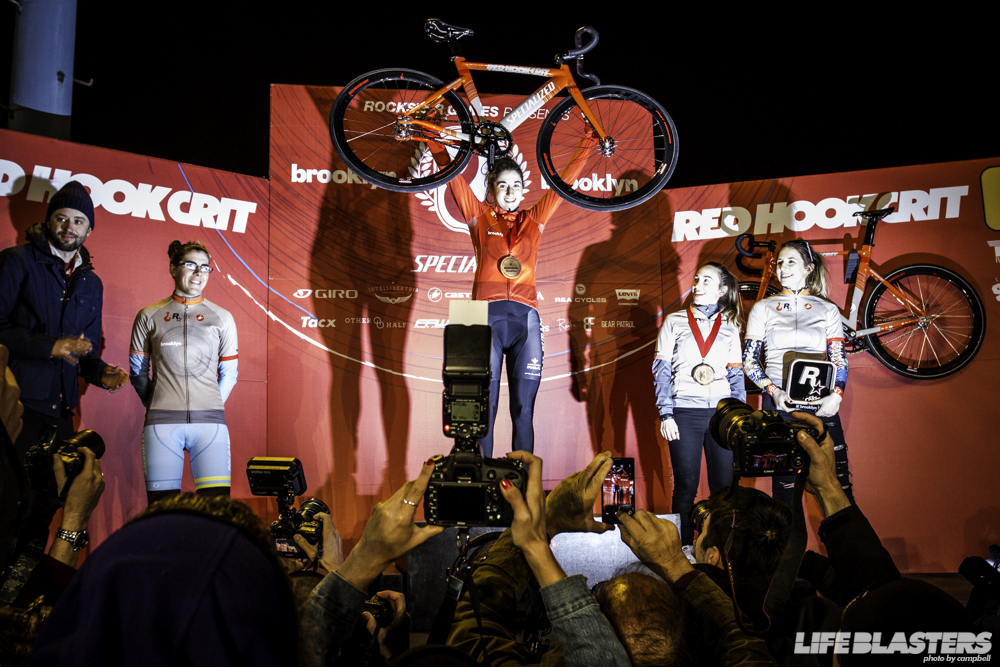 Unfortunately, toward the end of the race, there was a crash that took out some riders.  Giving others a chance at sprinting their way onto the podium.  But Ainara Elbusto was able to keep her position at the front of the pack, claiming the top of the podium as well as the limited edition Red Hook, Specialized Langster Pro track bike.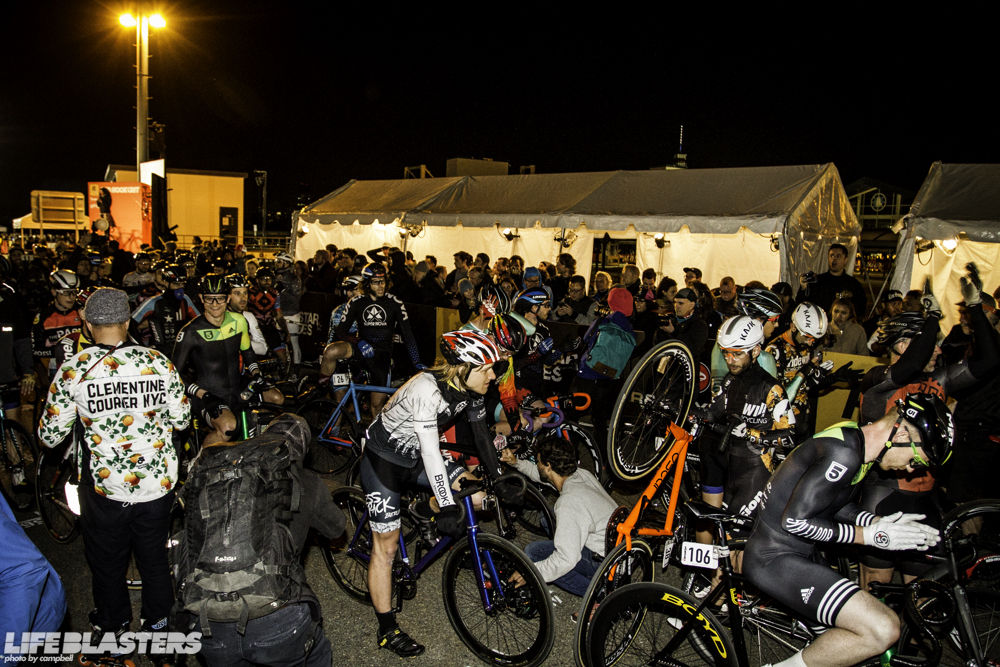 Next up was the men's crit.  Pole position riders were called up to the start line as the rest of the riders came in, fresh off the rollers, warmed up and ready for the 26 lap race.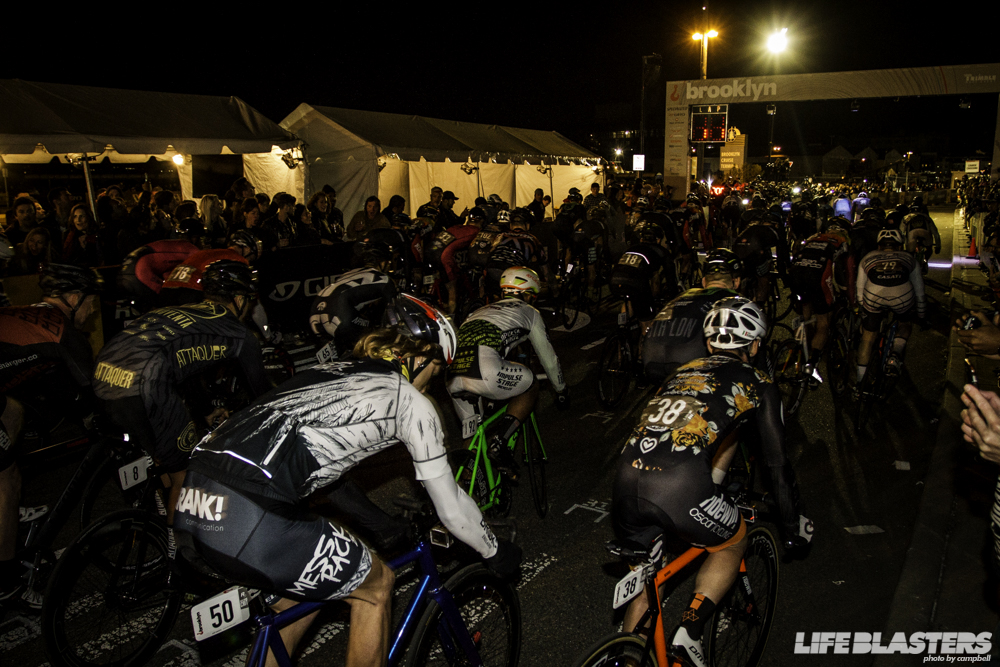 The later it got the colder it became and yet the folks in the crowd still wouldn't let up there positions near the finish as they continued to cheer on their favorite riders and represent their countries.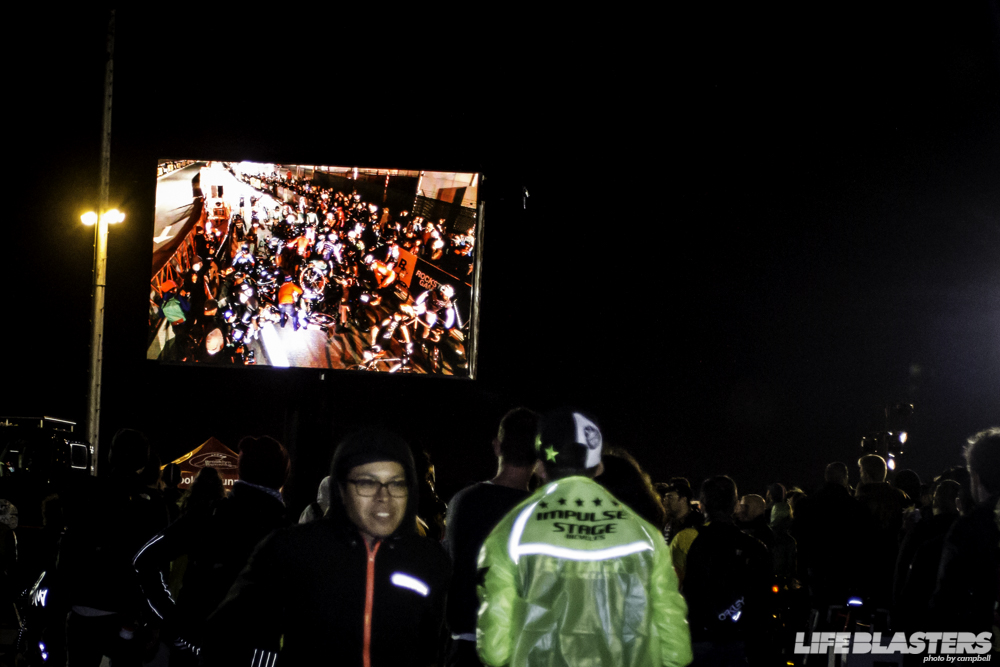 Unfortunately there was a couple false starts during the men's crit.  The worse of it being the lead moto had some kind of malfunction and stalled right at the start.  The moto rider wasn't able to get the bike started quick enough as riders, mid pack, weren't able to spot the moto until it was too late. Red Hook Crit Crash (spectator's phone footage)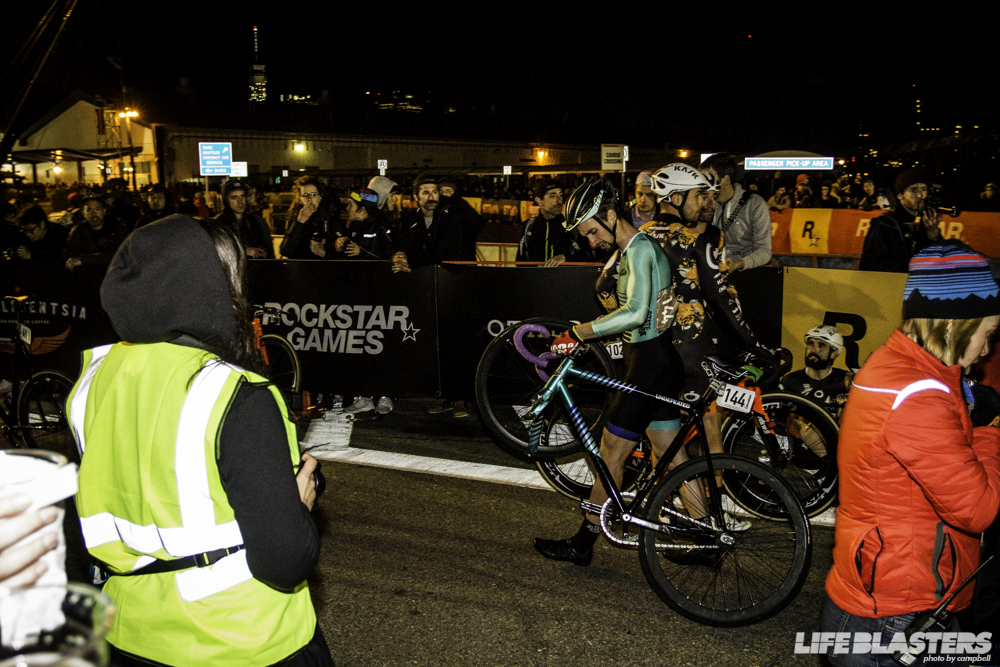 Due to the number of injuries and broken bikes, there were plenty of riders that weren't able to continue racing after only a moment's worth of actual race time.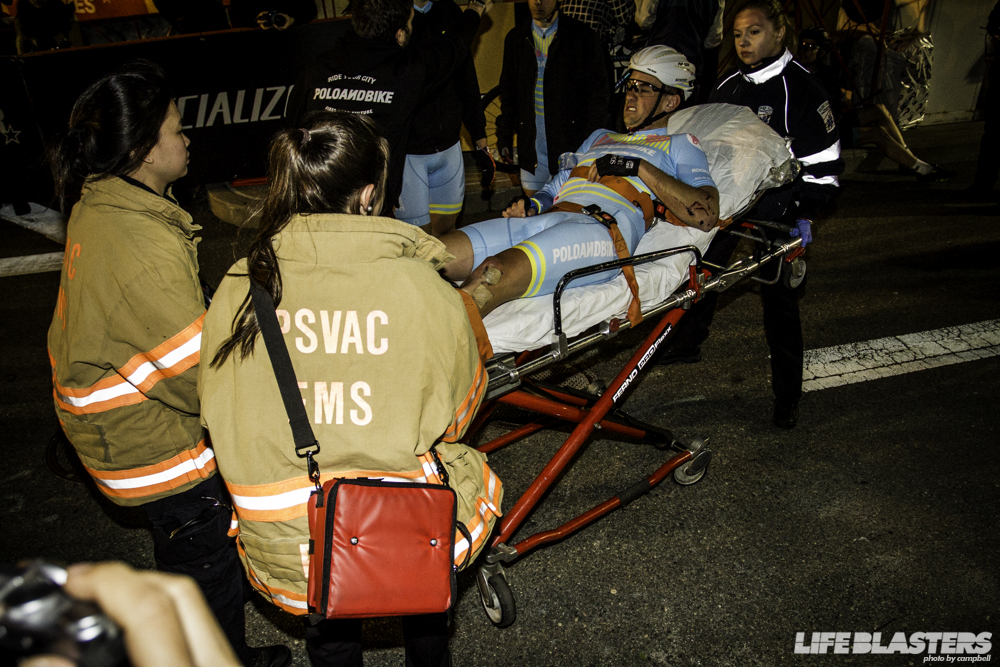 For legal reasons, events like this are required to have a specific amount of staff on hand, especially when it comes to paramedics.  But with all of the injuries from the moto crash they were all tied up and the race had to be put on hold until they could have ambulances and personal back into position for the race/any other potential accidents.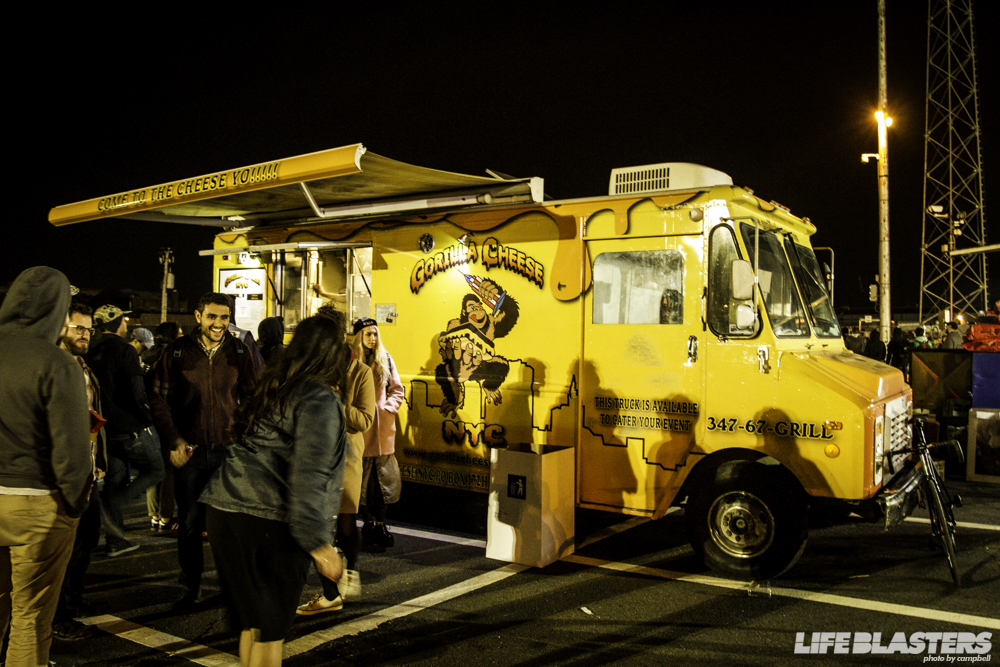 The announcers did their best to make it perfectly clear that this would take some time so they encouraged everyone to take a break from the cold and have themselves a snack and a beer. Personally, I had to check out the Gorilla Cheese truck.  I only have 5 words to share at this point, Fried Mac and Cheese Bites.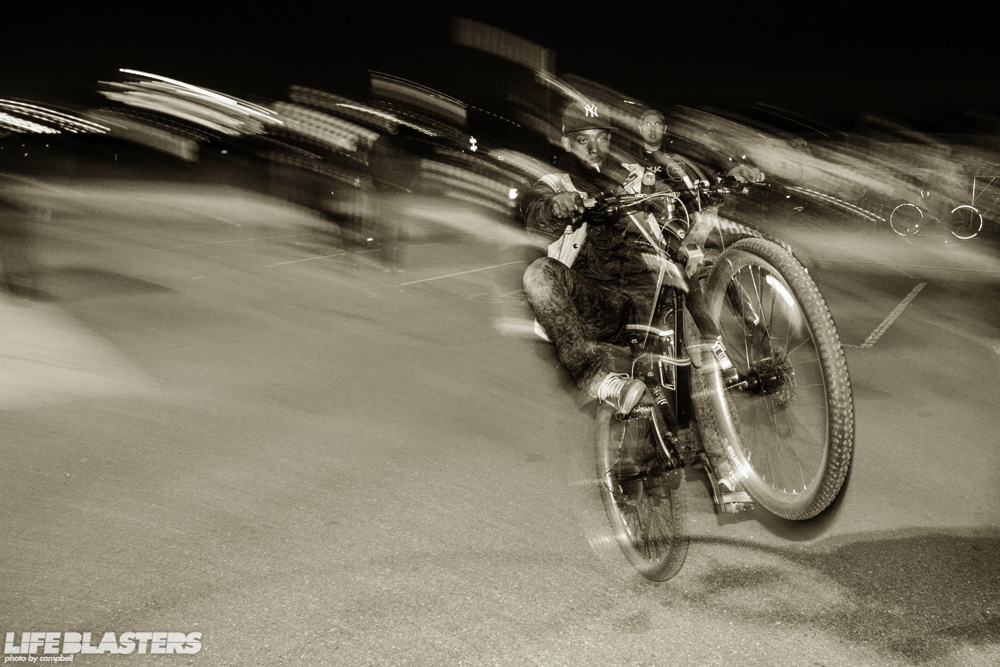 This guy needs to be mentioned.  I didn't get a chance to talk to him at all, but I also never saw him ride on two wheels.  I have never in my life witnessed someone riding a wheelie so casually.  But these were the types of guys that kept everyone a bit more entertained while waiting.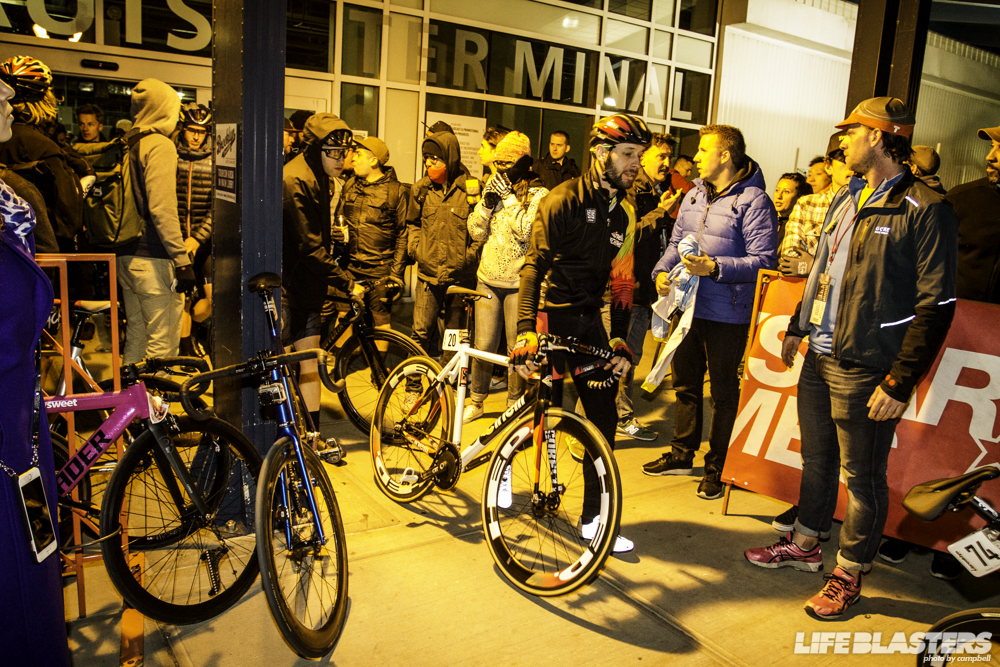 Suddenly riders started pouring out of the Brooklyn Cruise Terminal and spectators rushed back to reclaim their spots along the fence to catch the much anticipated action.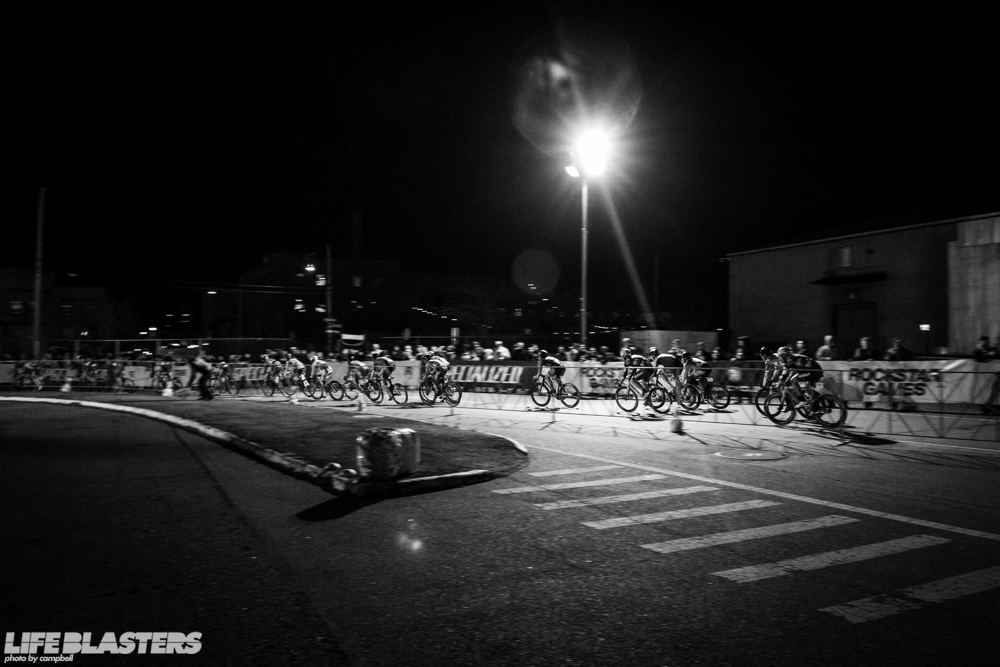 Only moments later the event was back on.  Spectators happily ringing their cowbells and shouting to riders/teams as they flew by.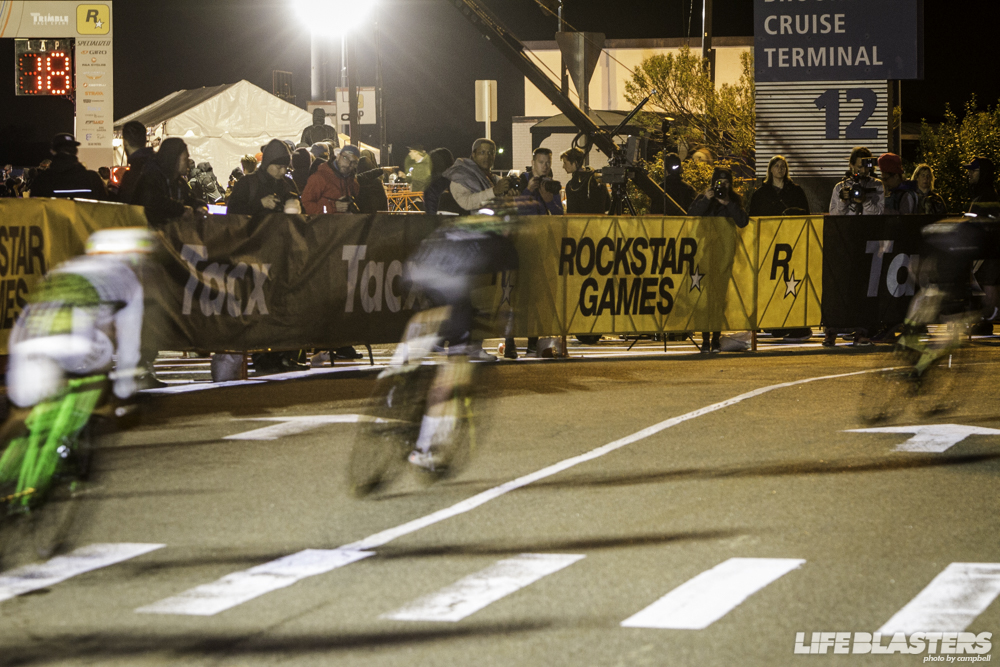 When I first showed up at this race I honestly thought it would be similar to shooting motorsports only easier since they weren't hitting nearly the same speeds a car might.  These riders, the men and women racers, definitely proved that theory wrong as I found myself speed walking the entire course, in the opposite direction, and constantly on my toes.  Again, the speeds that these racers were hitting was incredible.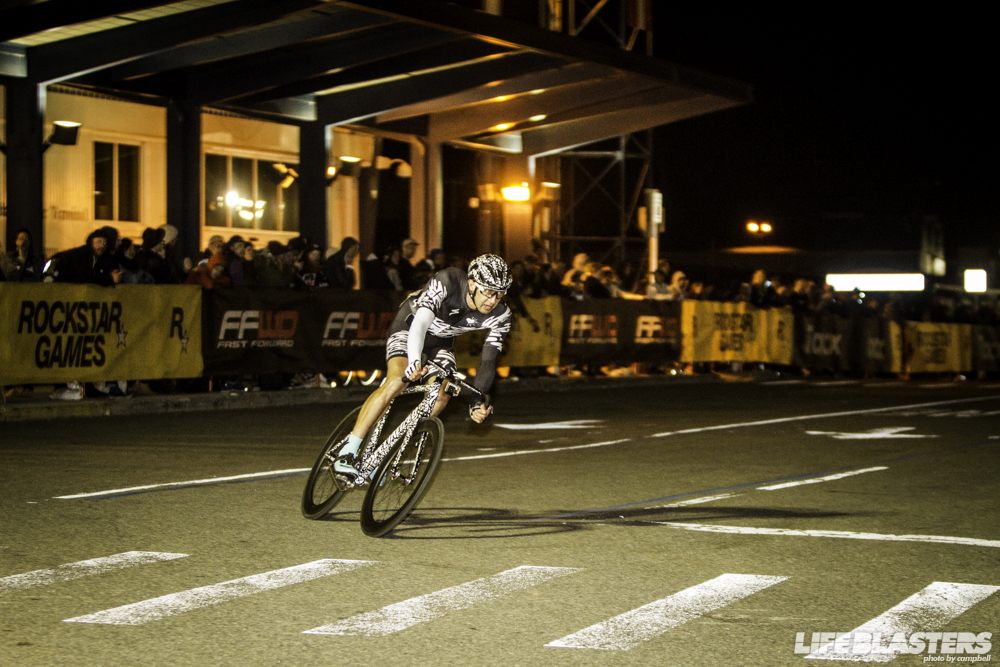 The most impressive rider, that had everybody cheering, was Colin Strickland (US).  With the peloton being as small as it was, it was difficult for teams to really chase after Strickland when he decided to break away from the pack.  With a lead of 4 seconds it still seemed plausible, but as the laps went on, Strickland's lead grew from 4 seconds to a 20 second lead.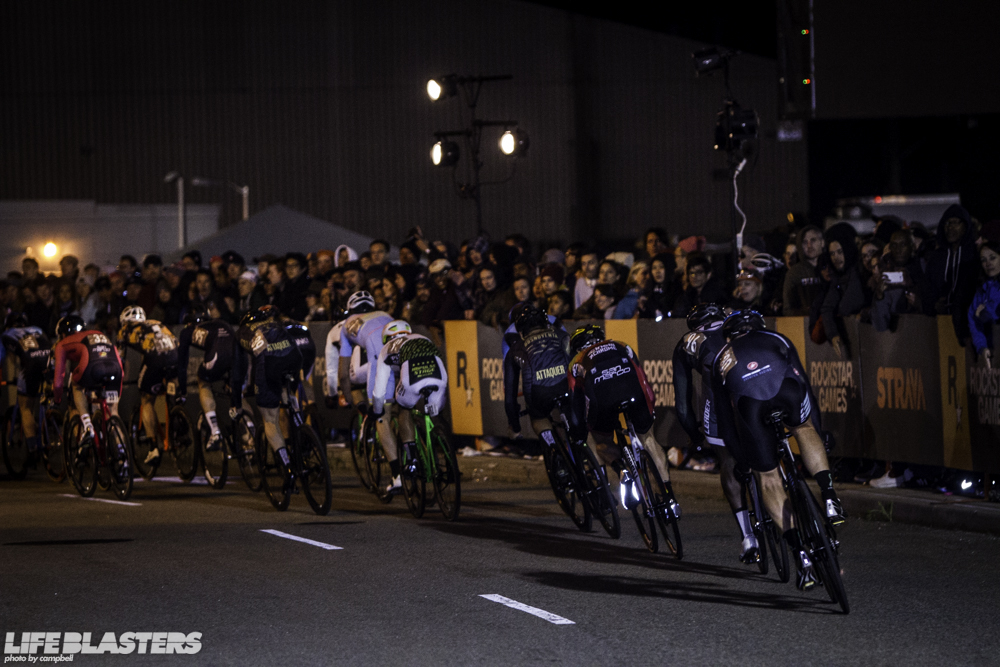 At that point Strickland bringing home the win for Allez Allez – Specialized team was pretty obvious.  Yet the battle for other podium position continued as you heard a crowd of many languages losing their minds when the racers rounded the last corner and sprinted in for the finish.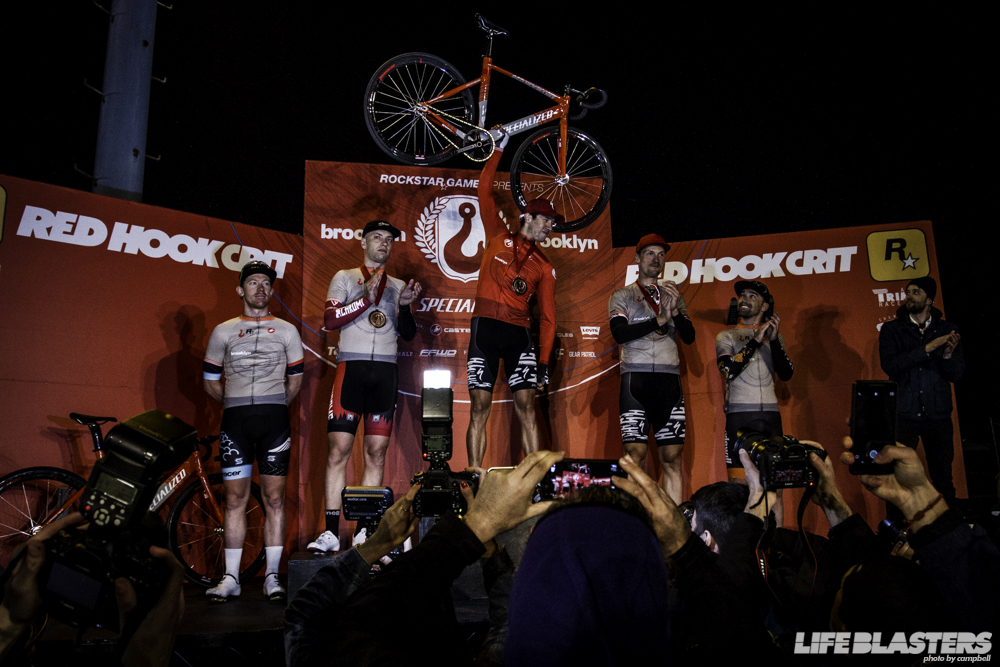 As Strickland cruised his final stretch into first, claiming his new Specialized Langster Pro, Ivan Ravaioli, bolted his way into 2nd followed by Aldo Ilesic (SO), Daniele Callegarin (IT) and Daniel Holloway (US).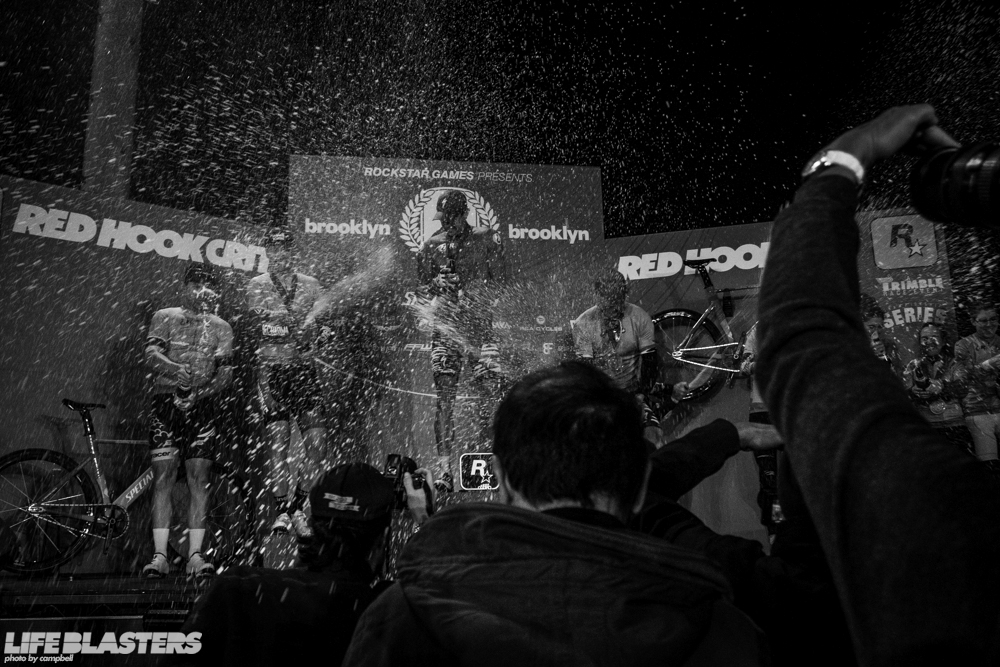 Competitors in this event come from many other genres of cycling such as road racing, veledrome/track racing and even bike messengers.  But something about the Red Hook Crit seems to take these riders and really set them apart as a truly elite group of individuals.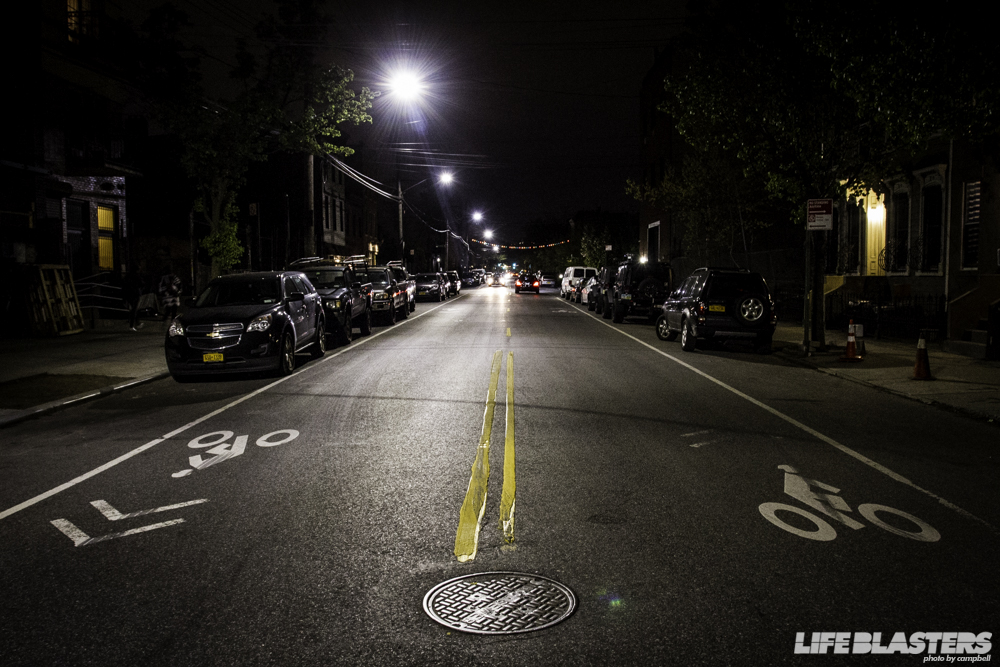 I made it a point to park further away to avoid wasting time looking for a spot.  Although it seemed I might have parked a little too far, especially after watching such an intense race, I really wished I brought my bike.