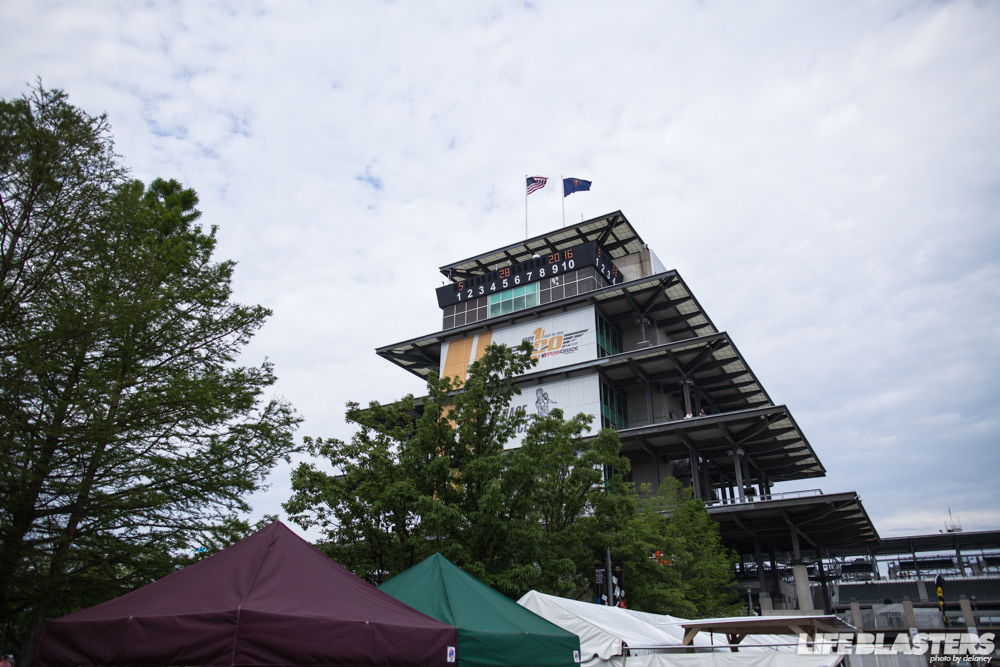 Well here we are, 100 years in the making. Well not years exactly, but runnings. The first 500 was held in 1911, but six races were missed due to World War I and World War II. Here we are in 2016, the biggest Indy 500 ever, and easily one of the biggest races ever, period.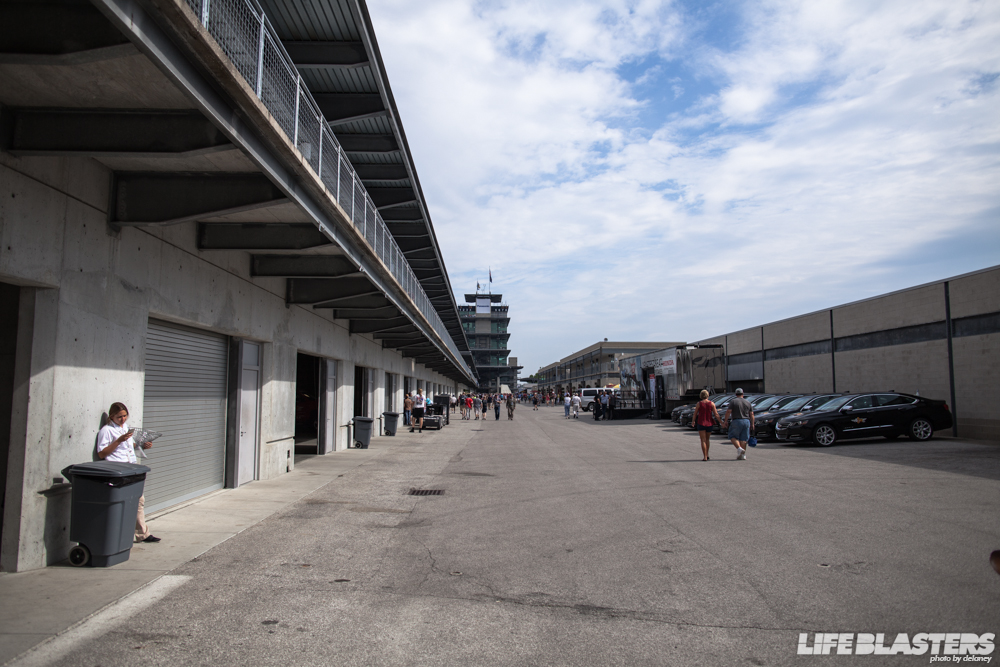 We got there on Saturday to a relaxed and open race track. Saturday is Legends day, pretty much a historic day to celebrate the past years of Indy. And this year was even bigger, thanks to the anniversary.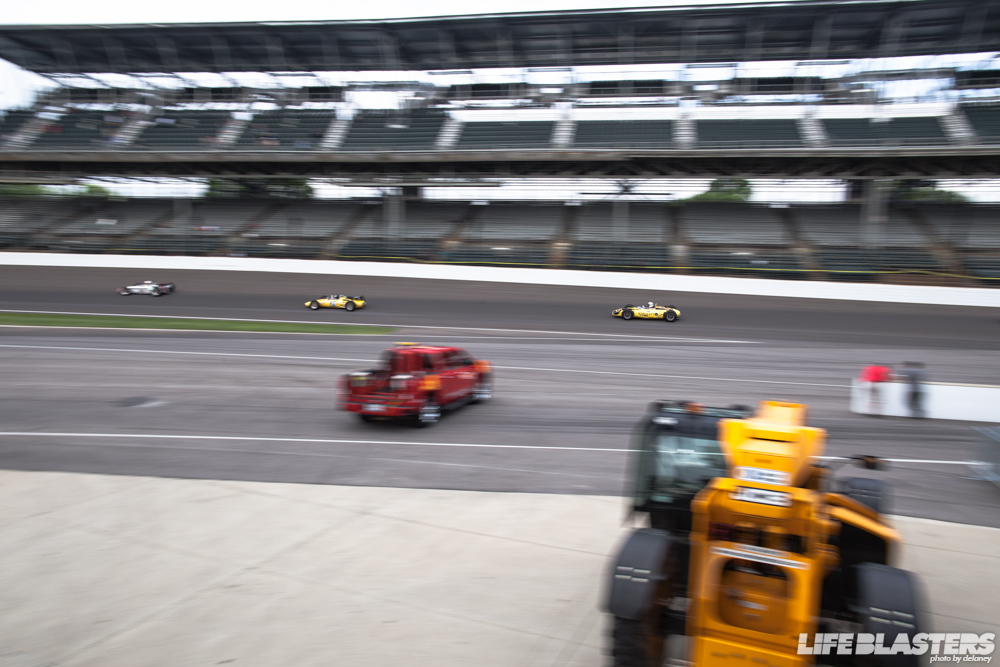 The morning started off with various groups of cars running. First were the cars from the teens up to the forties. After that was a group that got my attention, the fifties to seventies.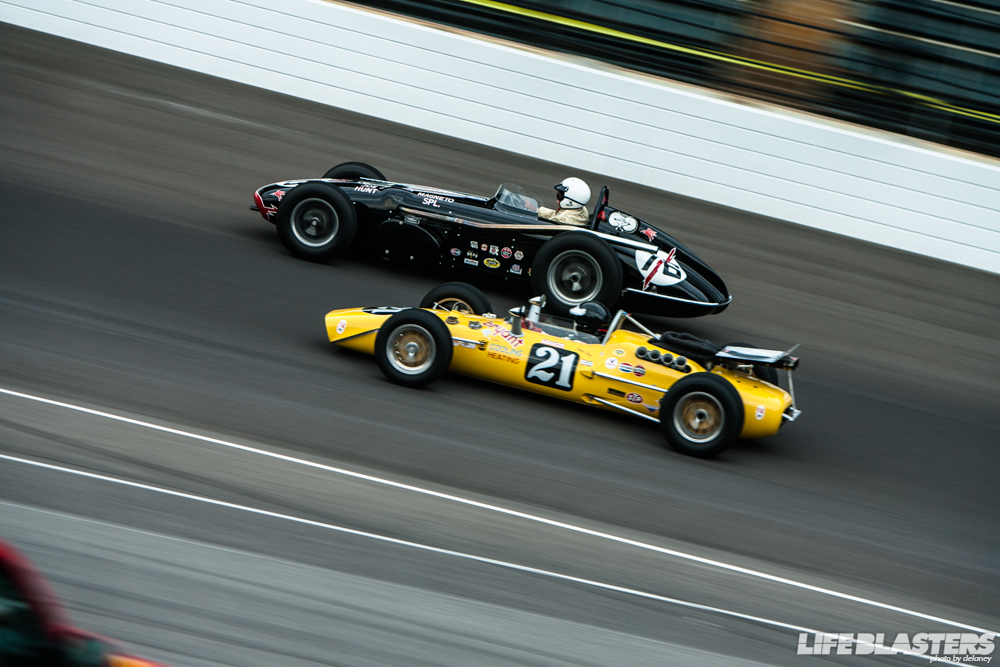 The cars in this era were amazing. From the switch to rear engine from front engine to the inclusion of turbos. This is the era of excessive power. And see that little aluminum piece on the back of the yellow car? That's basically the grandparent to the racing wings you see now.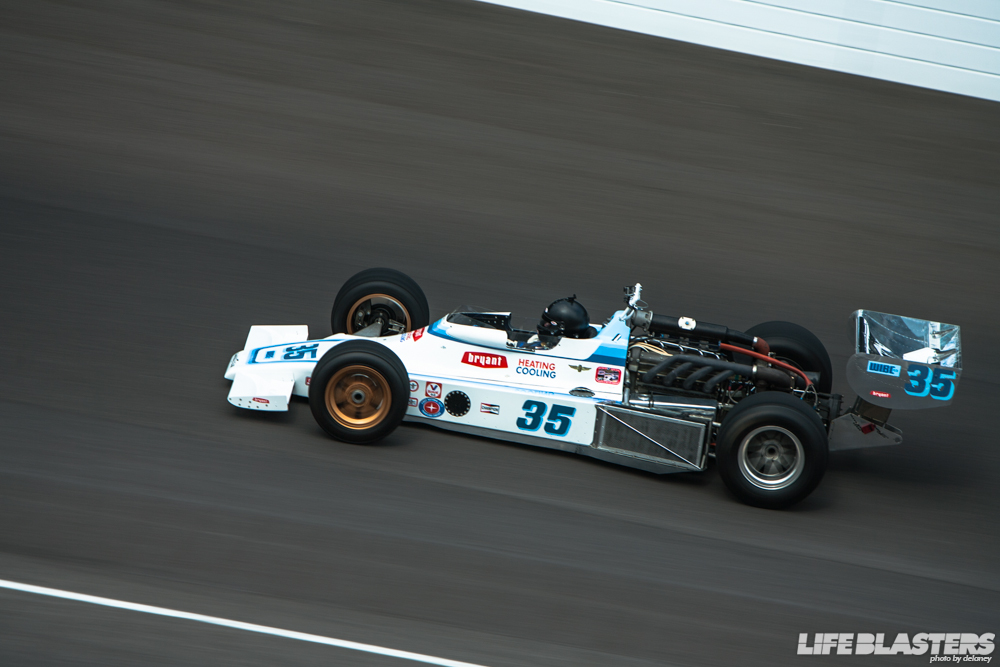 Big wings, turbo charged V8s and some of the most famous names in motorsport history.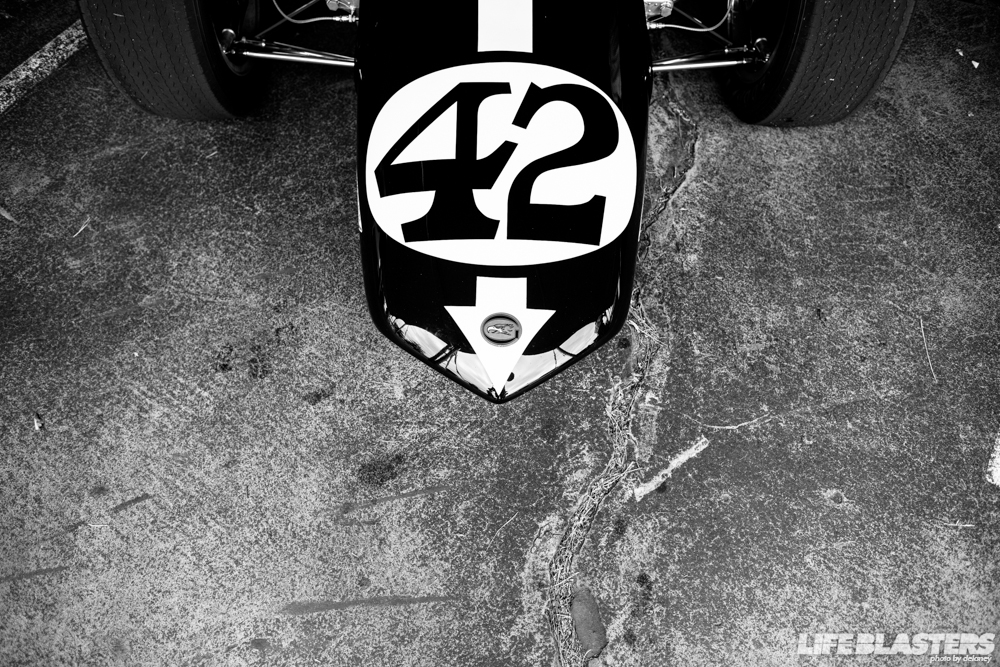 After their laps we headed to their makeshift paddock to see them up close.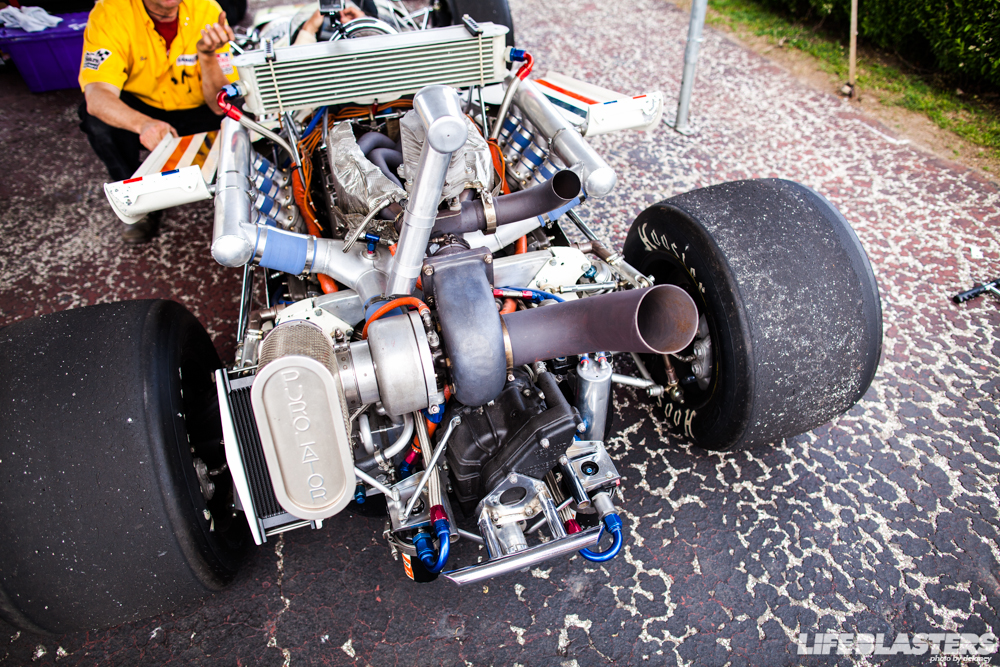 And to try to make sense of all that piping.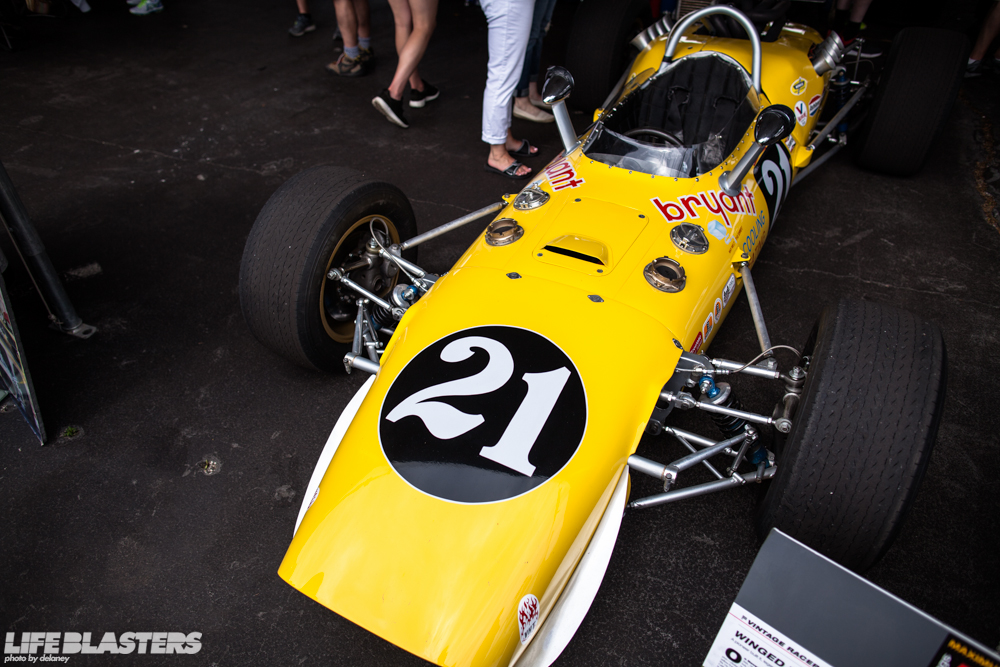 It was cool to be so close to some of these cars. Like this one for example, Rolla Vollstedt's 67-B raced by Jimmy Clark at Riverside in 1967. Clark won two Formula 1 championships and one Indy 500, so to have the chance to be this close to something he drove was awesome. This car has an amazing story, for anyone who is like me and loves to read about these somewhat obscure cars, check out Hemming's story on the car here.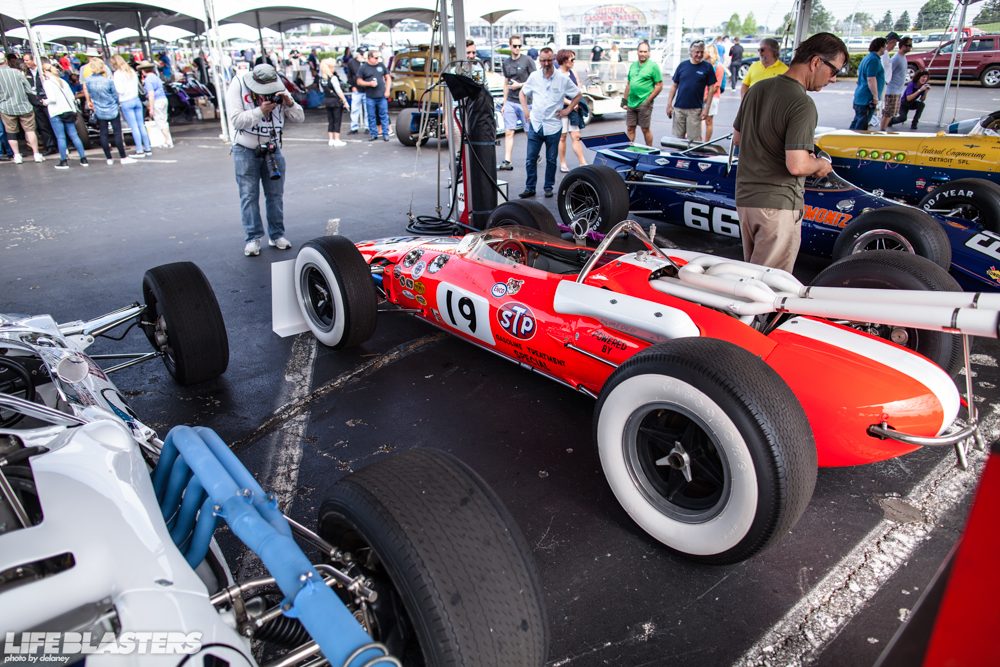 One Jimmy Clark was cool, but two is incredible. This is Clark's 1966 Indy 500 car where he finished 2nd. And this is probably one of the most famous race cars to have ever raced in the Indy 500. The white pipes, the white walls and of course the famous STP orange.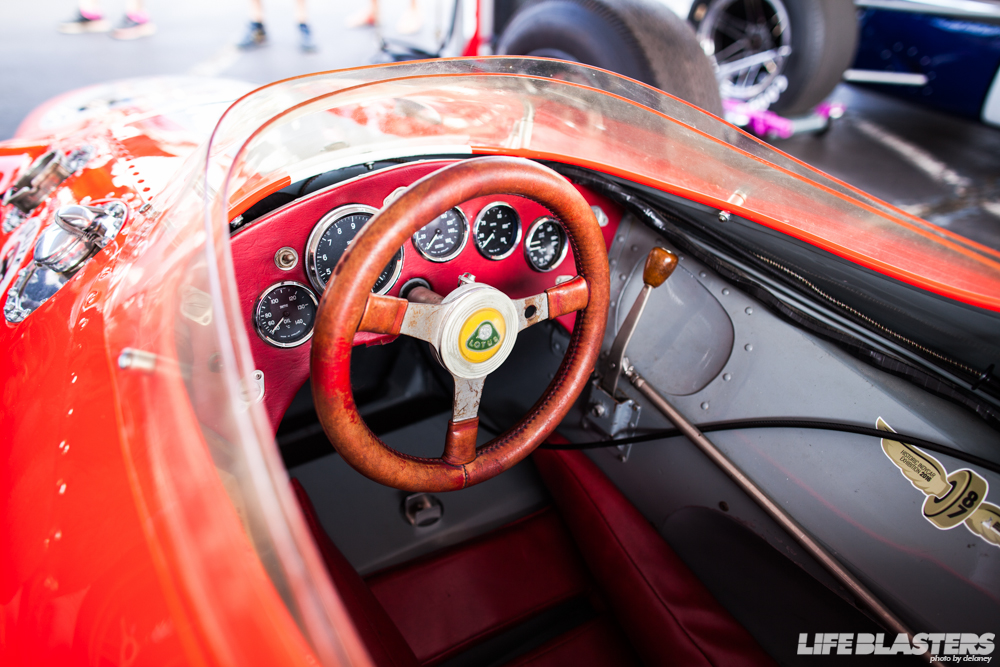 The leather wheel, the wooden shift knob. Perfection.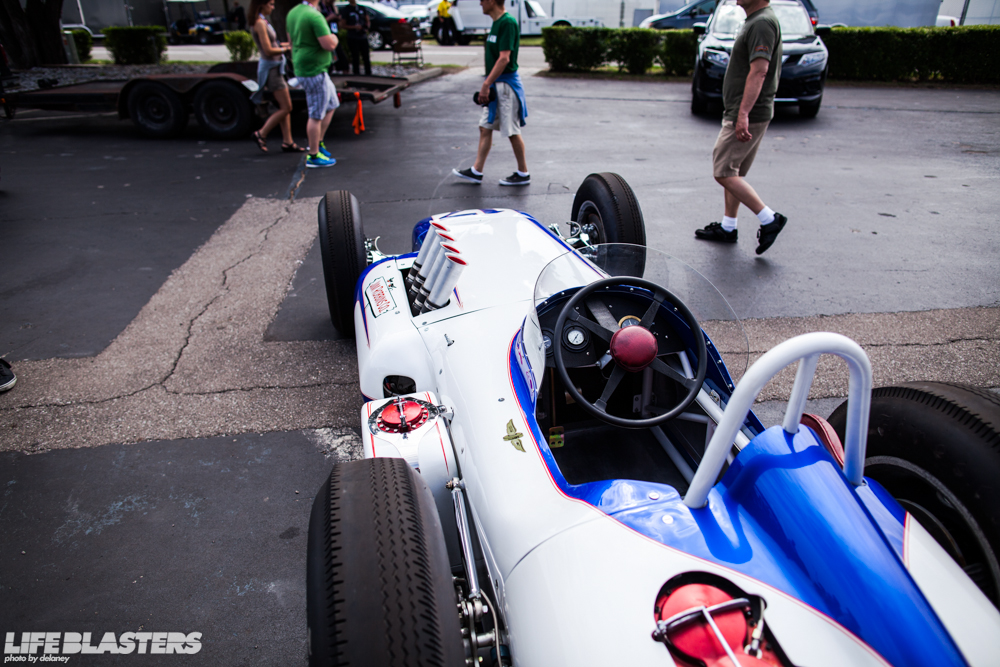 It's funny to look back and see how many wild ideas were implemented in these cars to go for the win. Like here, the engine is offset way to the left to help the car really stick around the corners.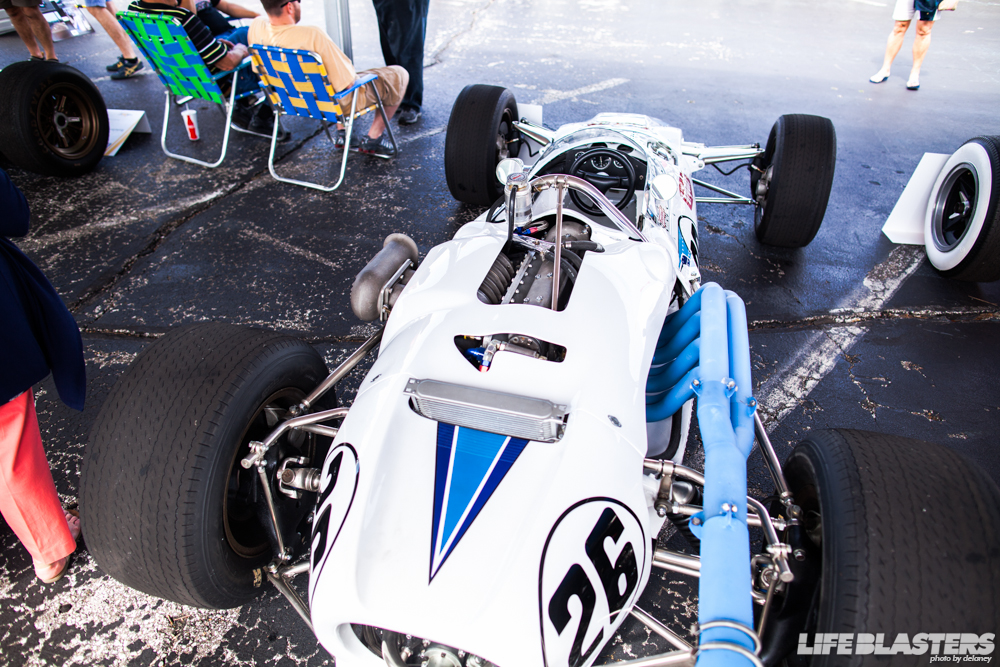 Or just stick a scoop right out the side.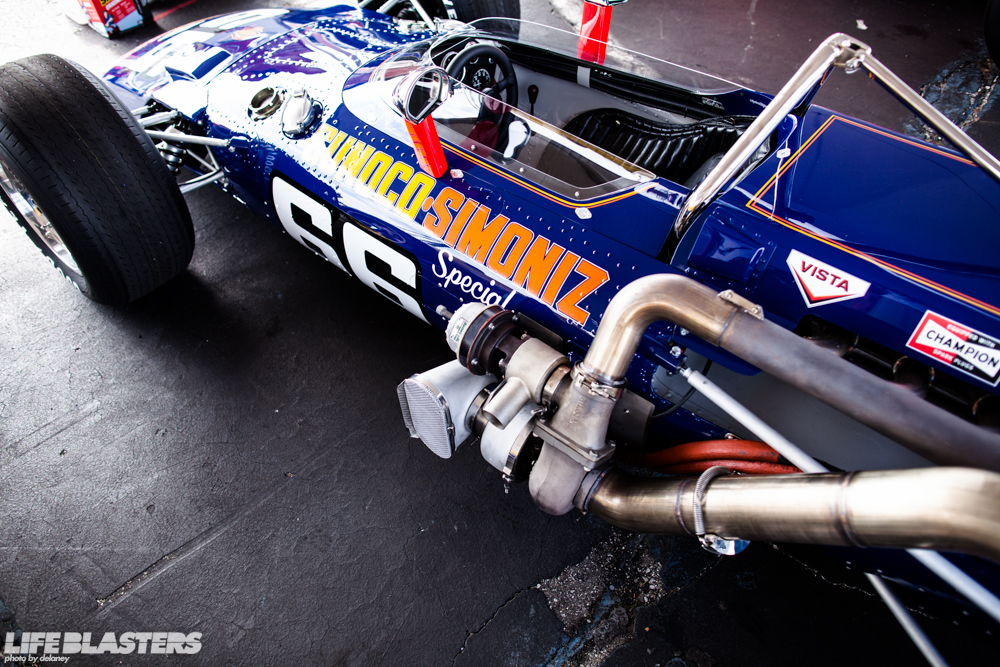 Scoop out the side, turbo hanging off the side or a turbine. The '60s and '70s were awesome.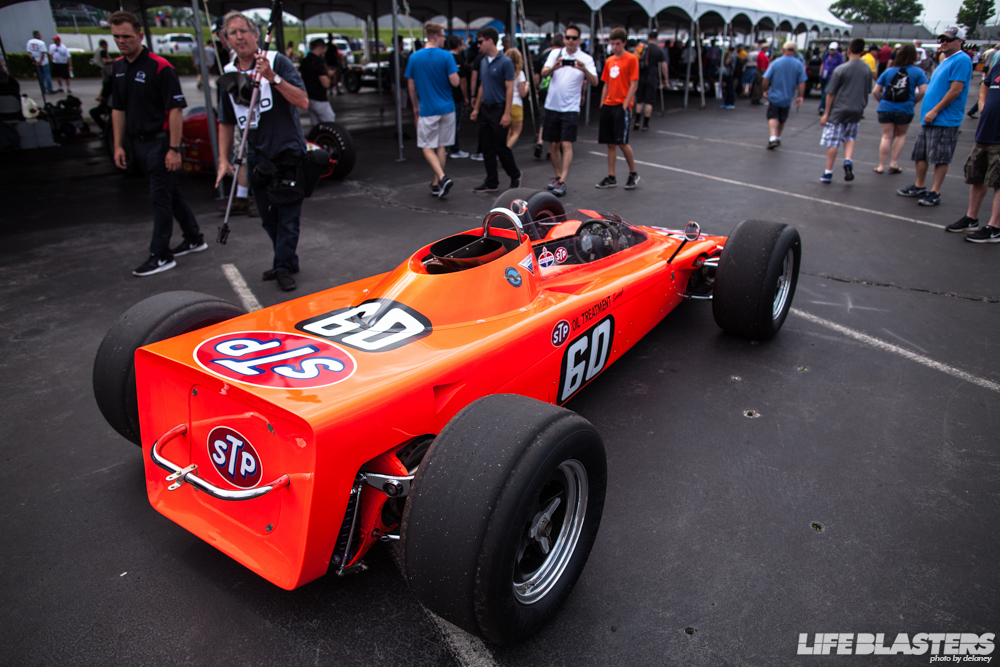 Seeing these cars only made me wish I could hear them at full chatter during their heyday.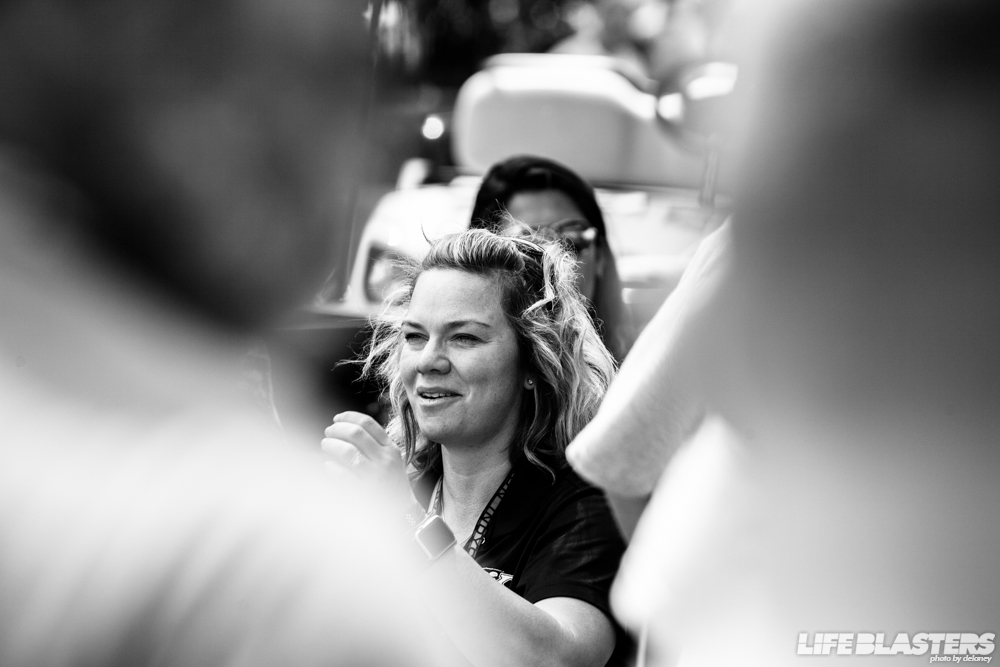 Every living driver who has won the Indy 500 was there. Along with the winners, there was a huge turnout of past drivers too.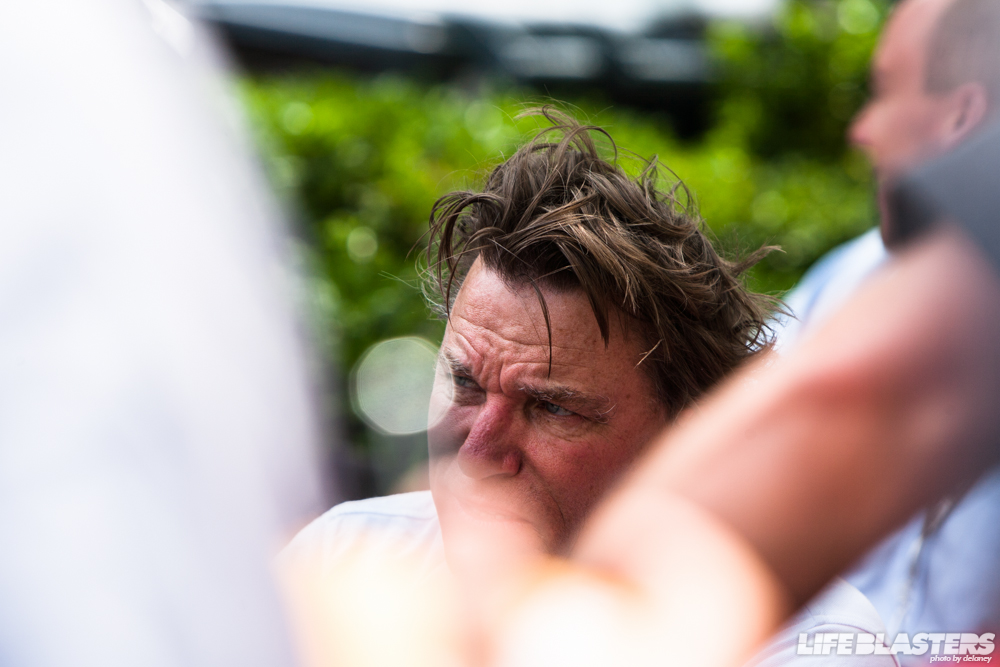 Including 24 Hours of Le Mans winner Stefan Johansson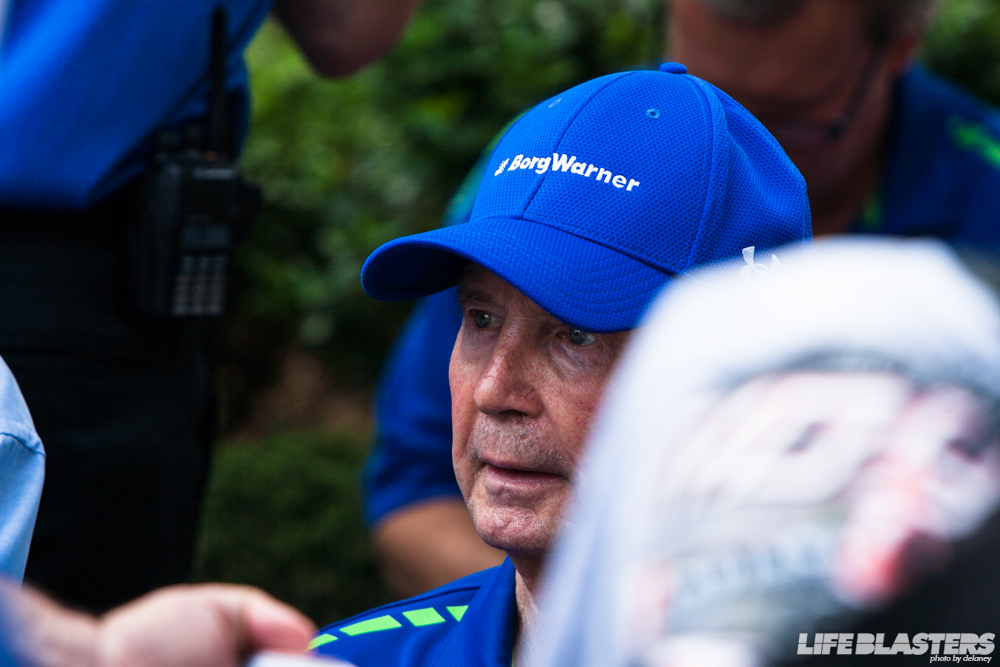 And all around awesome guy Parnelli Jones.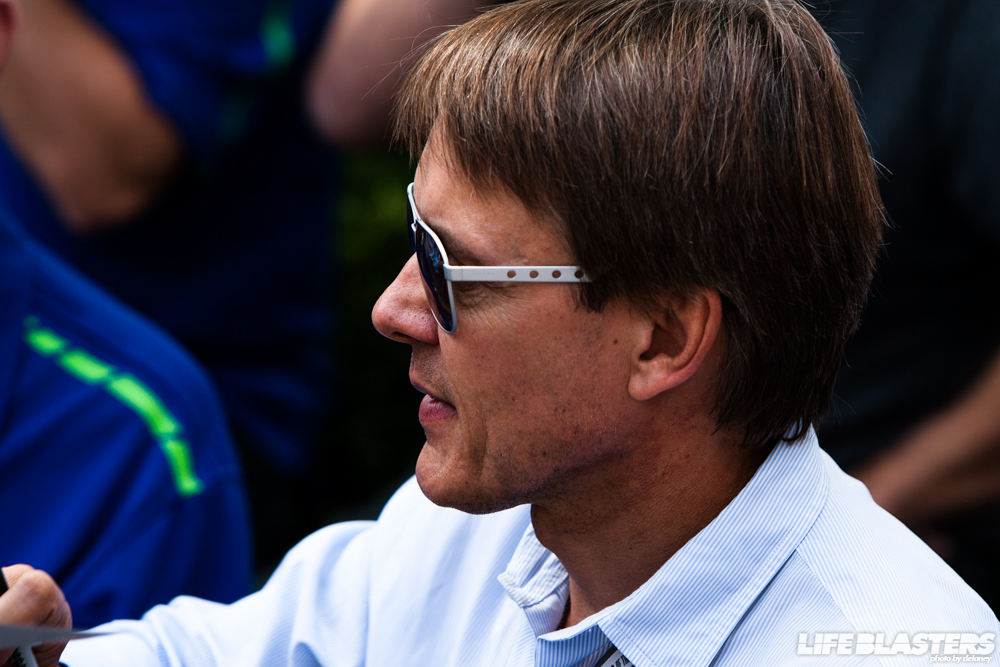 Adrian Fernandez.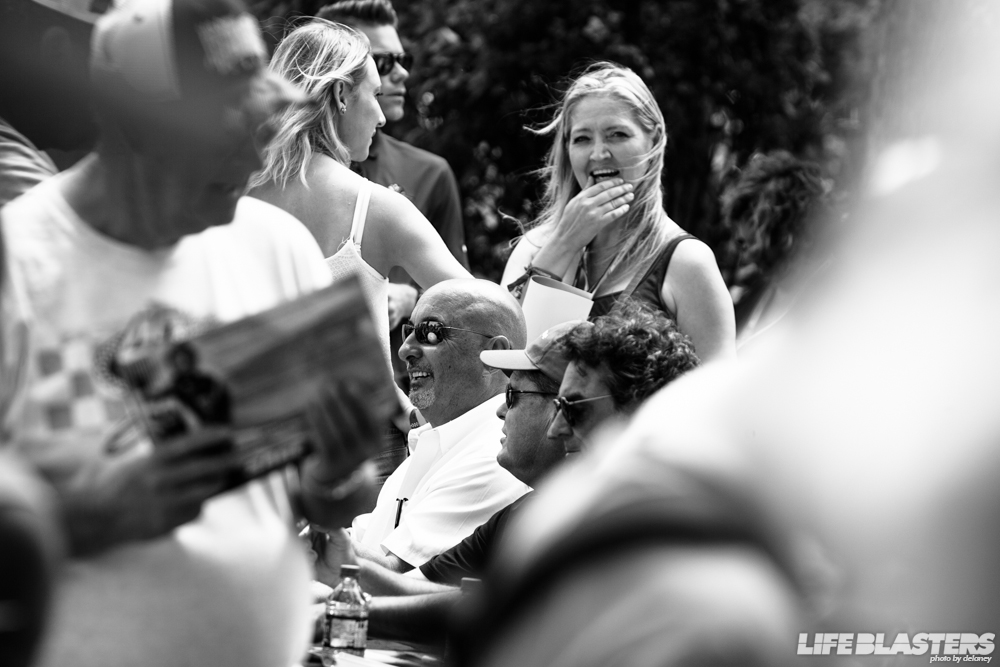 Bobby Rahal.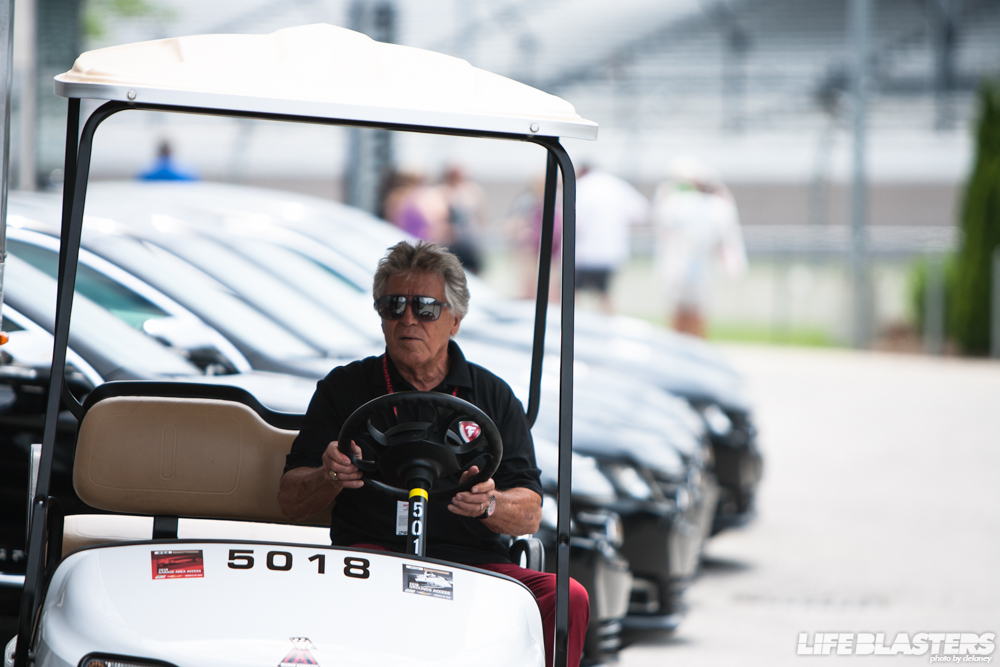 And of course the ever present Mario Andretti.

Fast forward to the next day. Sunday. The big day. The first completely sold out Indy 500 since the first race back in 1911. They even had to stop selling general admission tickets on Wednesday because there were so many people.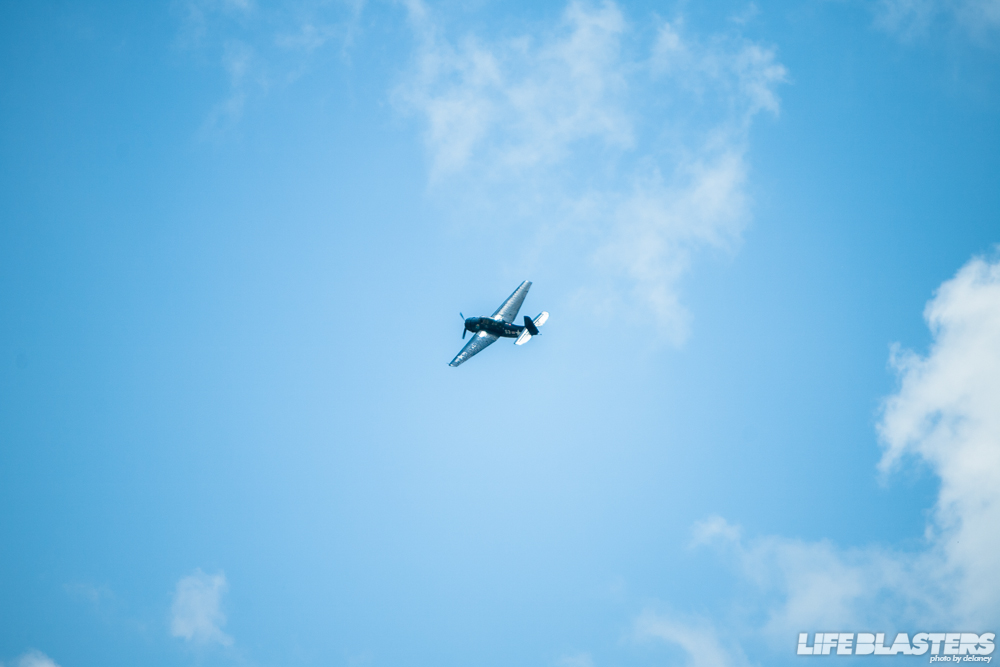 And what's a race without a flyover?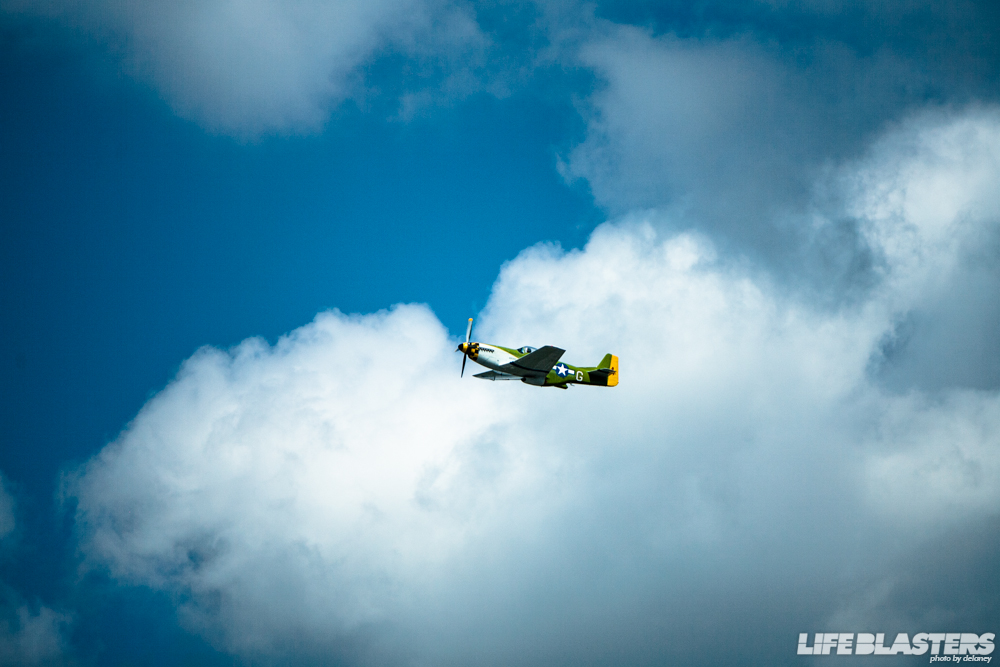 Or two?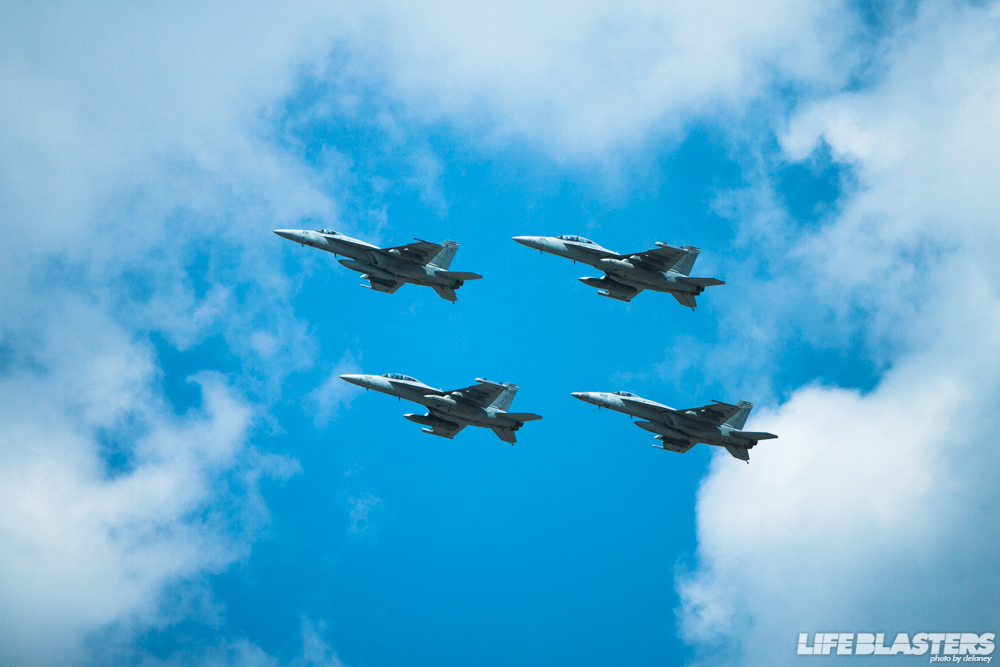 And those were just for the Memorial Day festivities.

My original plan was to be by the pagoda when the balloons were launched, but I completely forgot about all of that. Instead we watched from atop the golf course. If I wasn't worried about getting photos, this would've been a perfect place to relax for the race.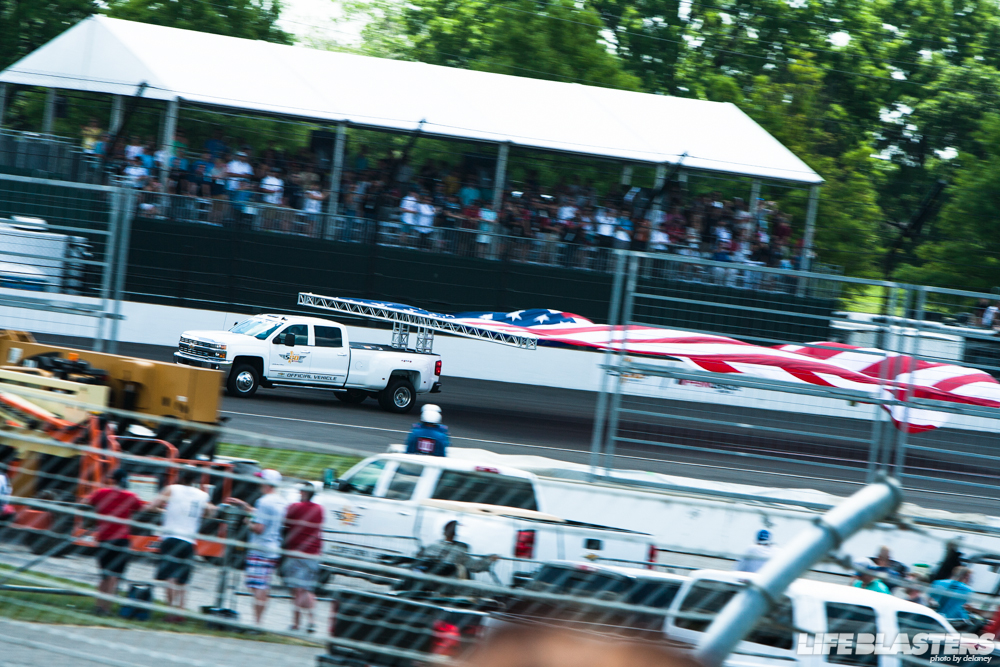 Since the race is always held during the Memorial Day Weekend, the Indianapolis Motor Speedway never skips out on the fanfare. The crowd screamed when this flag made its way around.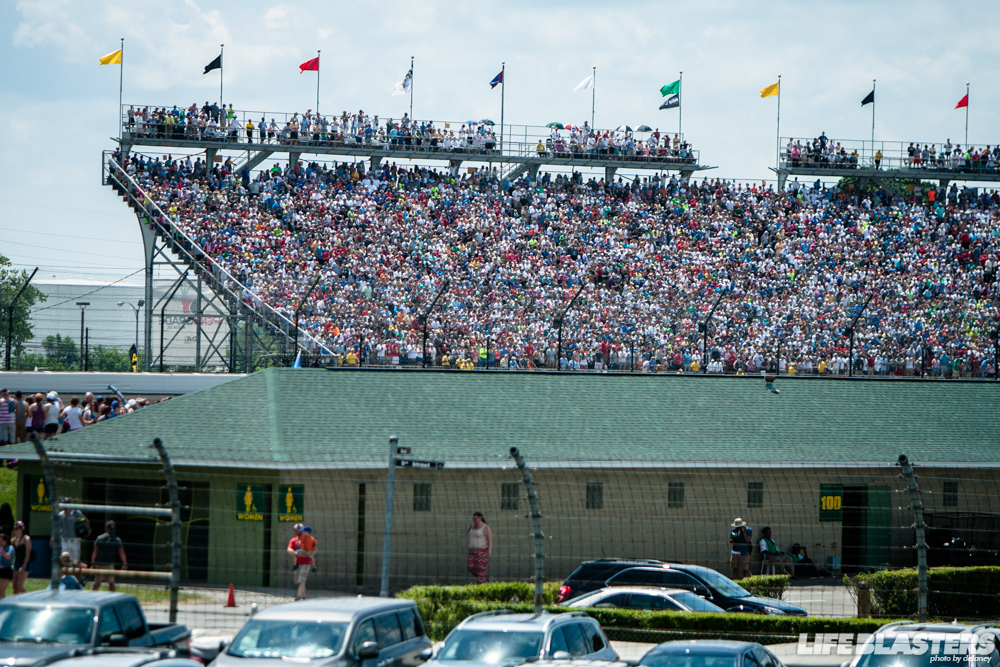 I mentioned how this was a sold out event, the numbers are staggering. 350,000 people filled the raceway. Just to give you an idea, we were the 57th largest city in the country. The Indianapolis Motor Speedway was roughly the size of Anaheim, CA. 1 in every 1,000 persons in the United States was at the Indy 500. I still can't wrap my head around that.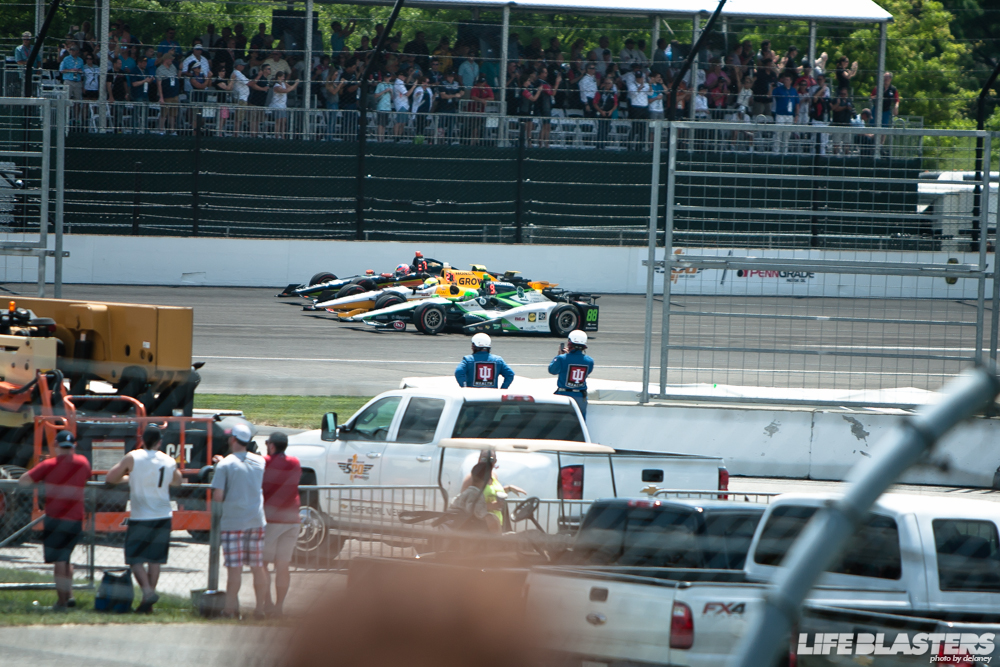 Darius Rucker sang the National Anthem, then it was time for the famous three wide pace laps.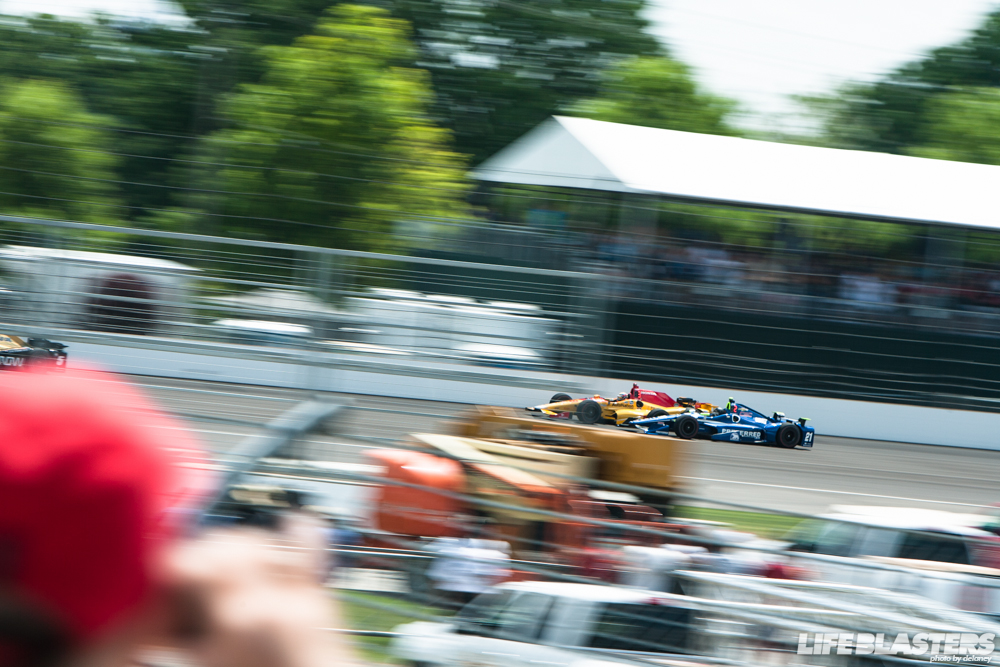 Then they were off.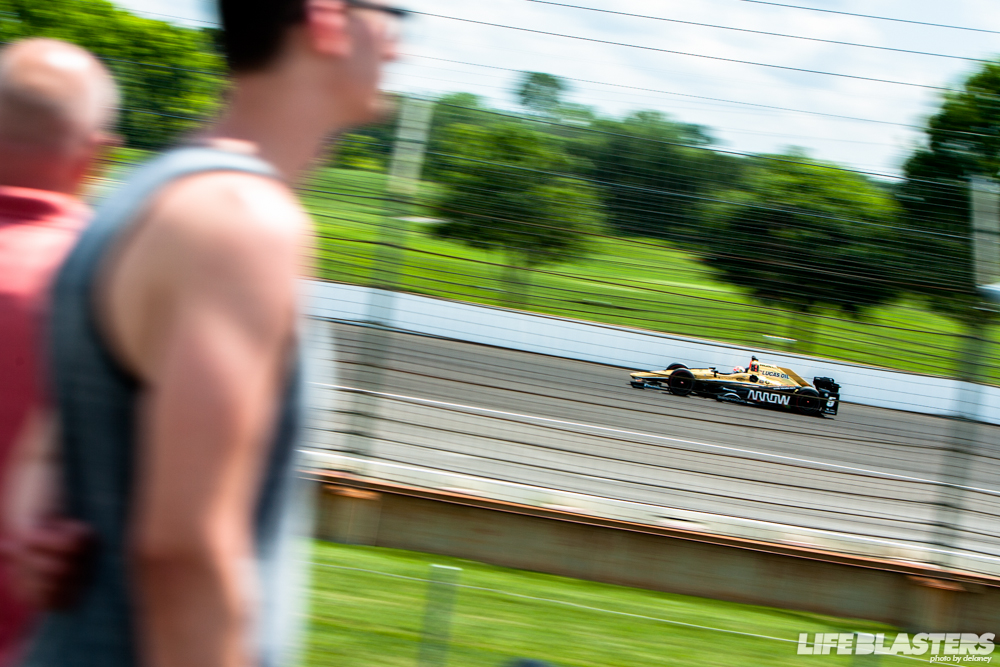 James Hinchcliffe was seriously injured last year during practice for the Indy 500, then came back this year and got the pole.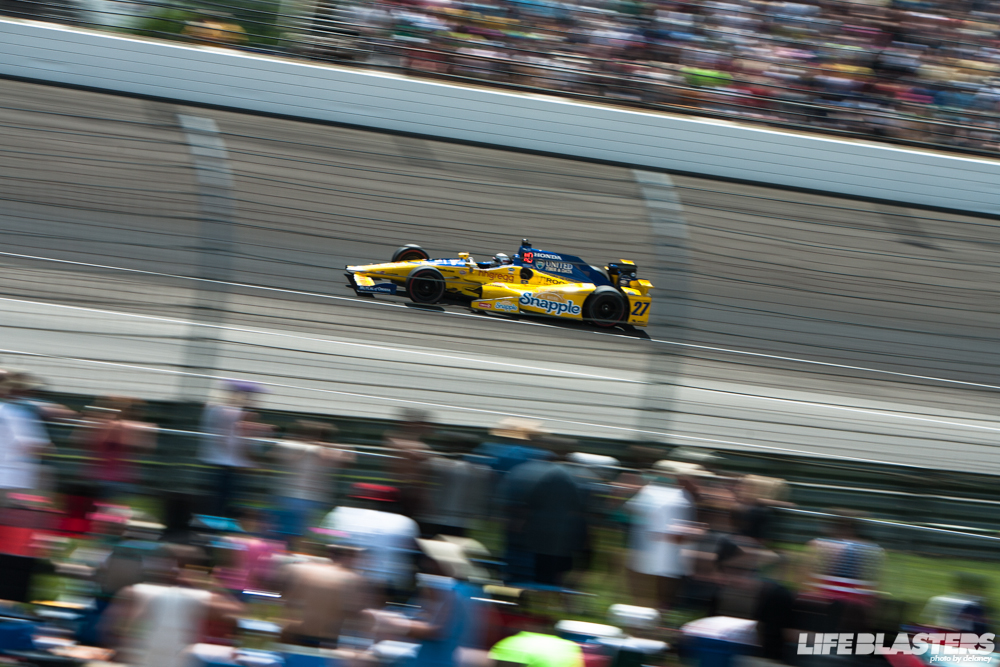 This trip was a last minute decision, which meant I was just a regular spectator. So I spent most of the race walking all over trying to find perfect spots.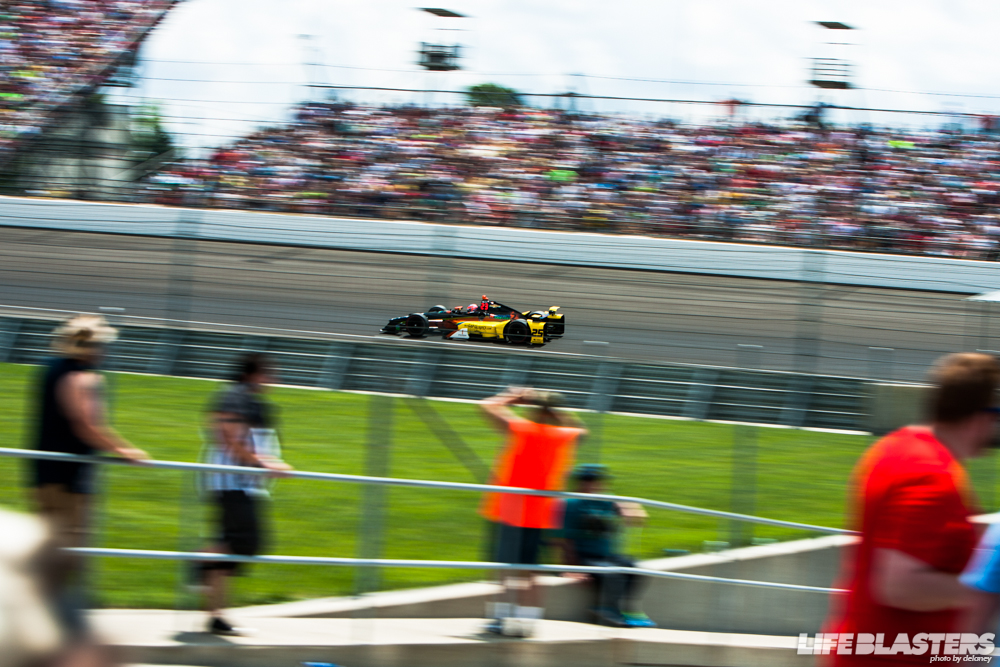 If there was a spot where you could see the track, you better believe it was filled in. But that's more believable when you think about it as a small city.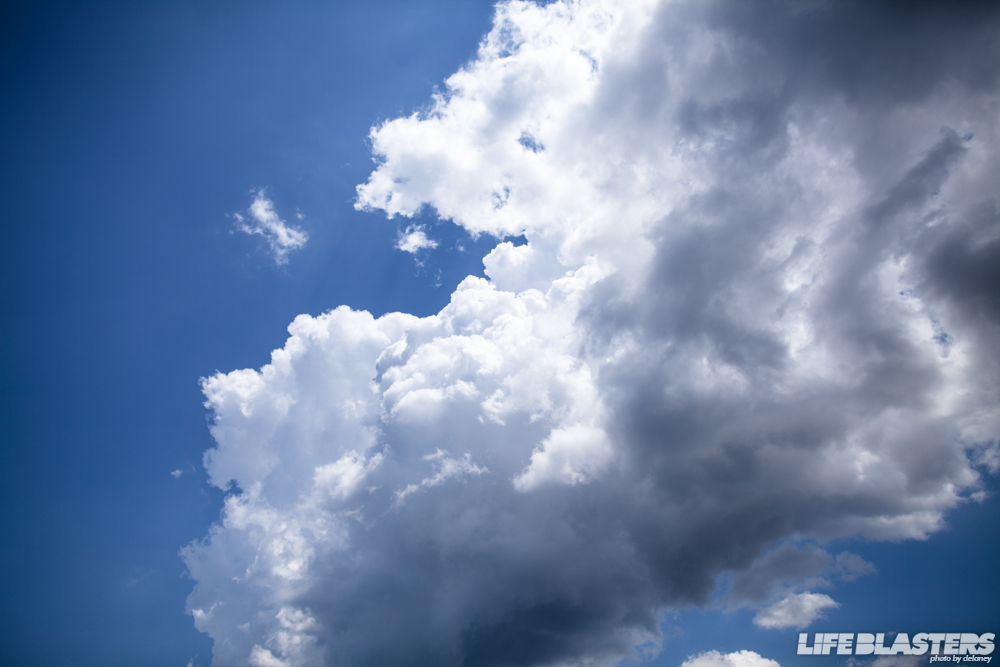 The weather forecast said it would be high eighties and sunny for race day. Which is perfect for the race, but not so much for walking. Luckily this cloud gave us a good 35 minutes of shade. Thanks!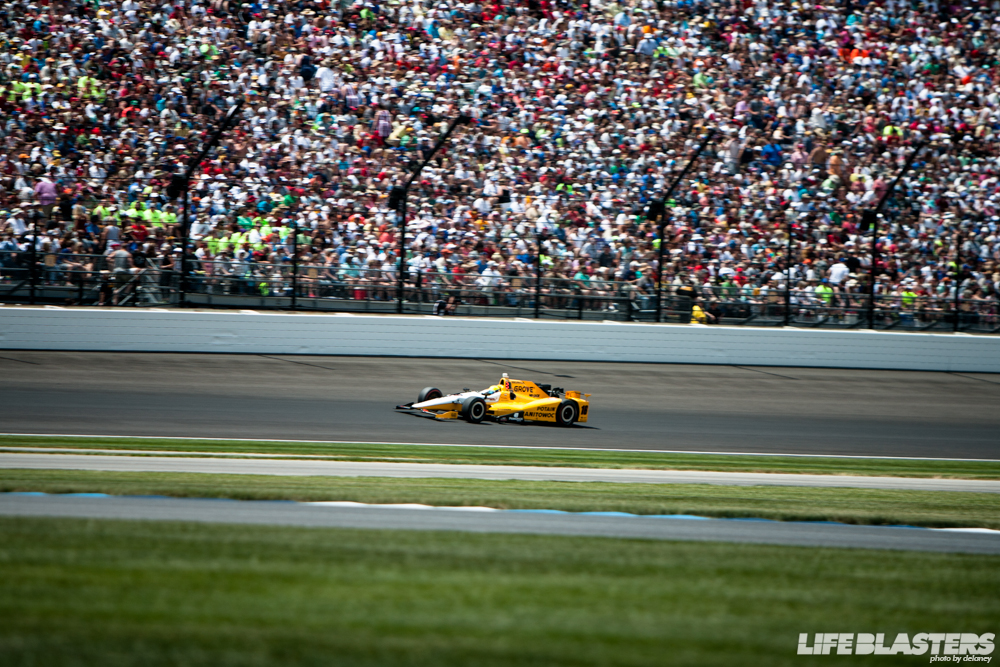 At points it looked like a wall of people surrounding the cars.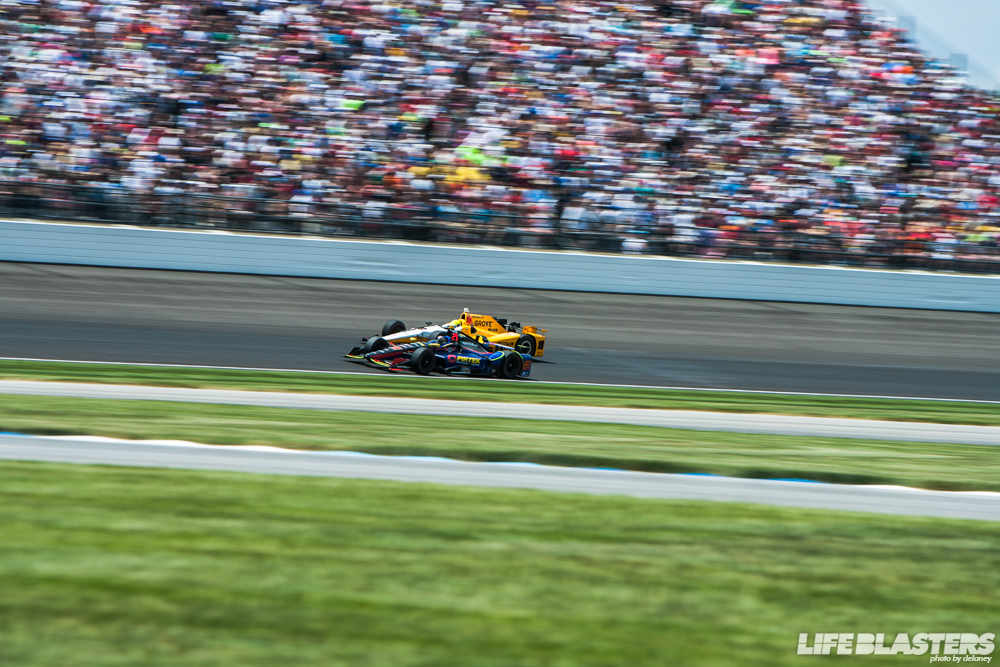 Anyone who has ever been to a race can agree that 95% of the time you have no idea what is going on. You just sit there and enjoy. But it's always cool seeing cars pass each other.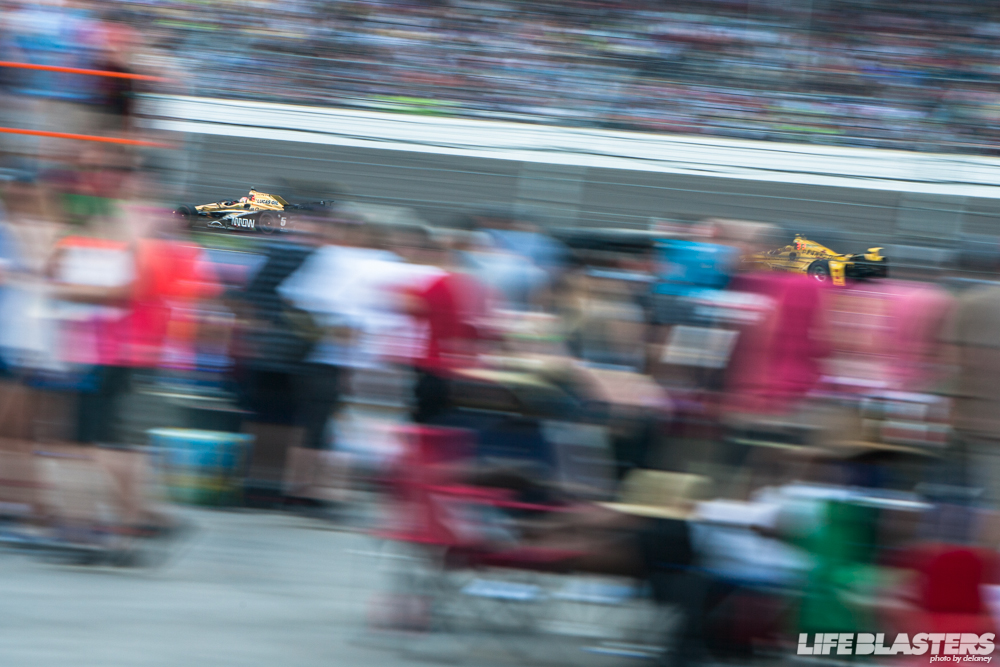 And speaking of passing, Hinchcliffe and Ryan Hunter-Reay were going back and forth for the lead. Hinch would get a good run into turn one then hold the lead for a lap, then Hunter-Reay would get a run into turn three and take the lead.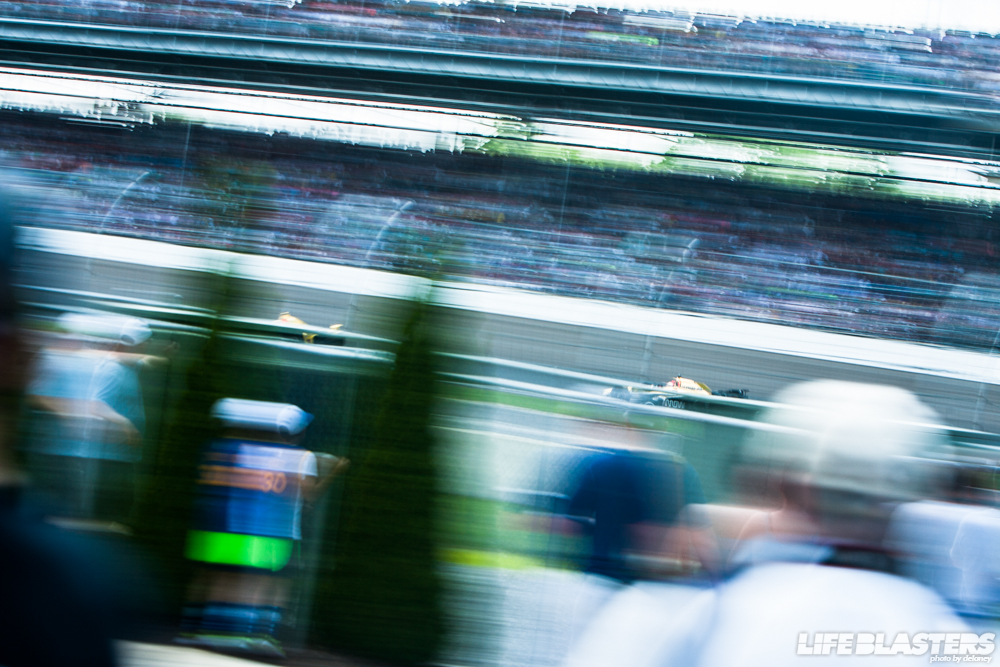 It seemed like a never ending battle between the two for a good majority of the race. Have you ever tried to pan cars going 220+ mph without knowing when they'll come into view? Well this is the result.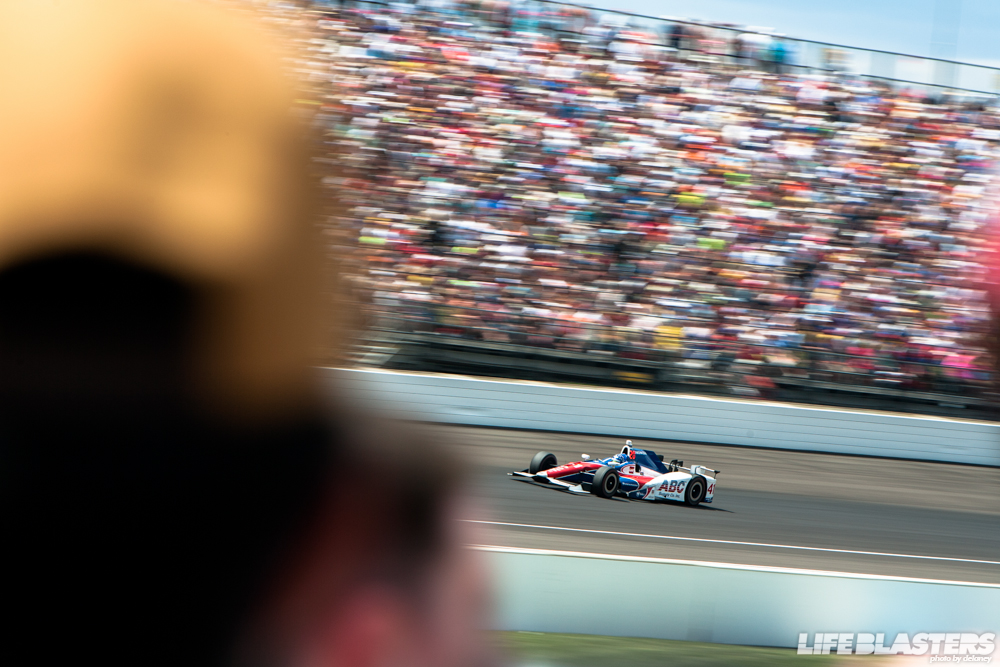 With about 20 to go, we headed all the way from turn one to turn four to get ready for what hopefully would be a drag race for the win. But what really happened blew everyone's mind.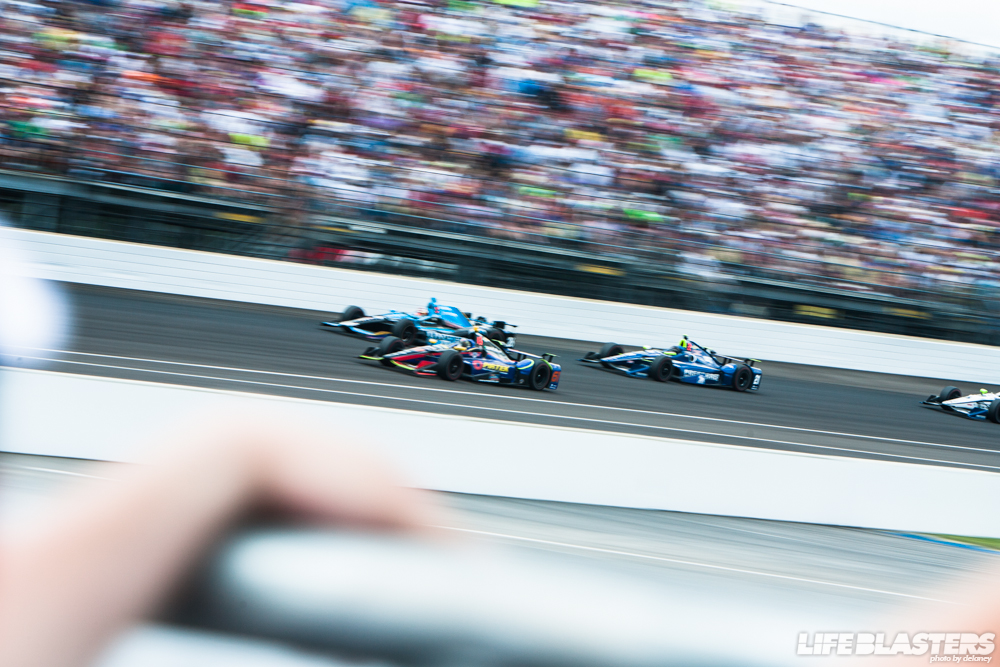 The race was relatively clean with only a few cautions, which meant the race came down to fuel mileage. With five laps to go it seemed like it was anyone's race. It seemed like every lap someone in the top three would come in for fuel, but there was one who didn't.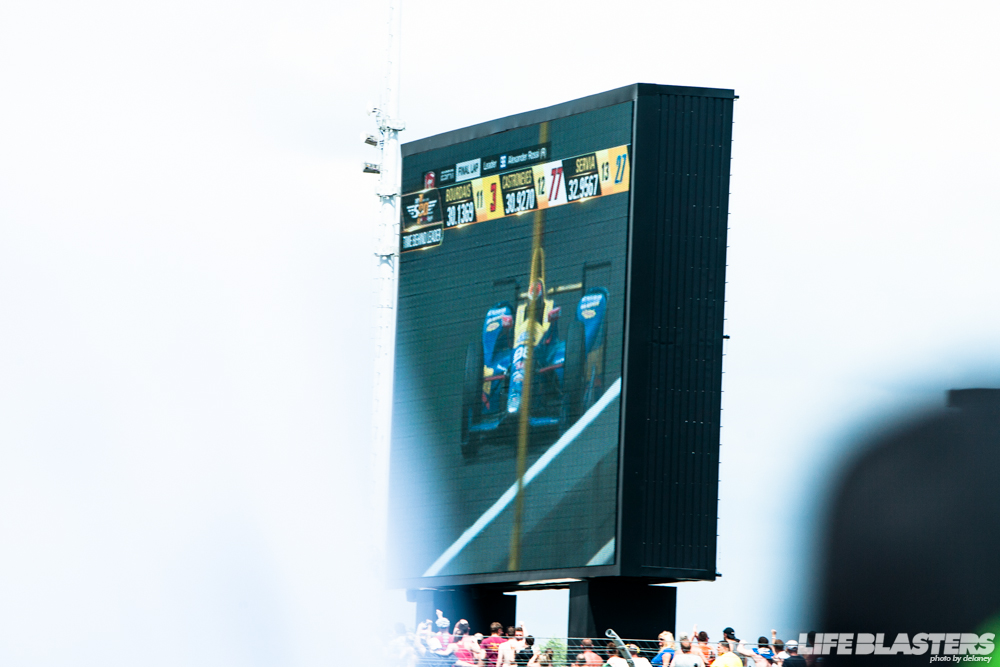 I heard Alexander Rossi's name over the intercom and what sounded like him leading, but I couldn't be sure. Luckily we were right next to a massive screen, and it confirmed it, Rossi was leading on the final lap. But his pace had slowed so much that it seemed like it was a matter of seconds before he ran out of fuel. Were we really going to see a rookie win the Indy 500 on its 100th running because of a risky fuel call?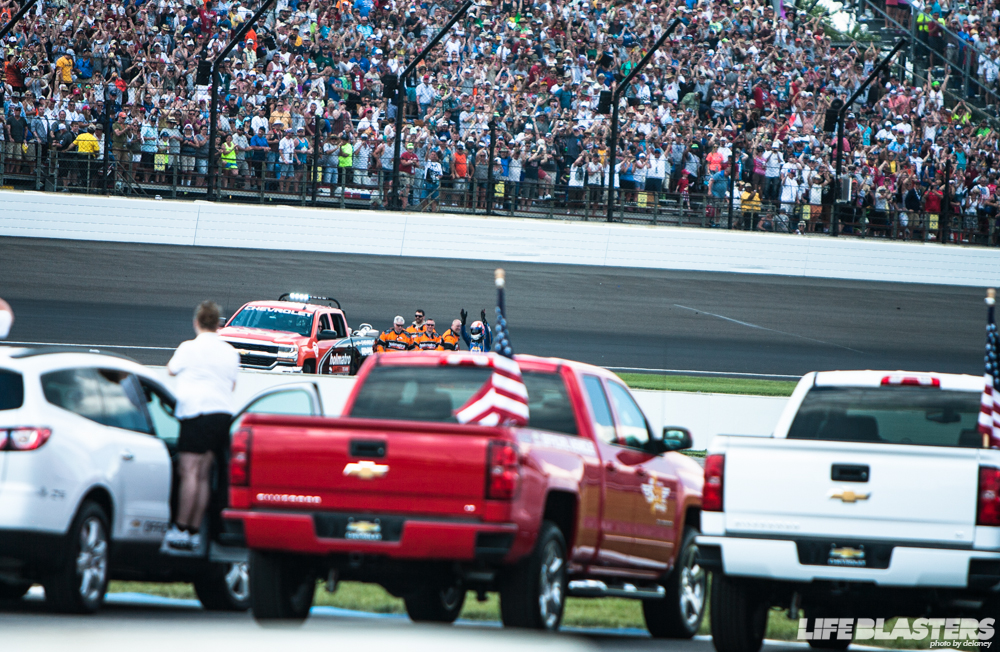 Yes. Somehow Rossi had just enough fuel and a big enough gap to coast the car home. He was low on fuel, his car came to a stop on the exit of turn four on his victory lap. He must've won the race with just a few gallons left.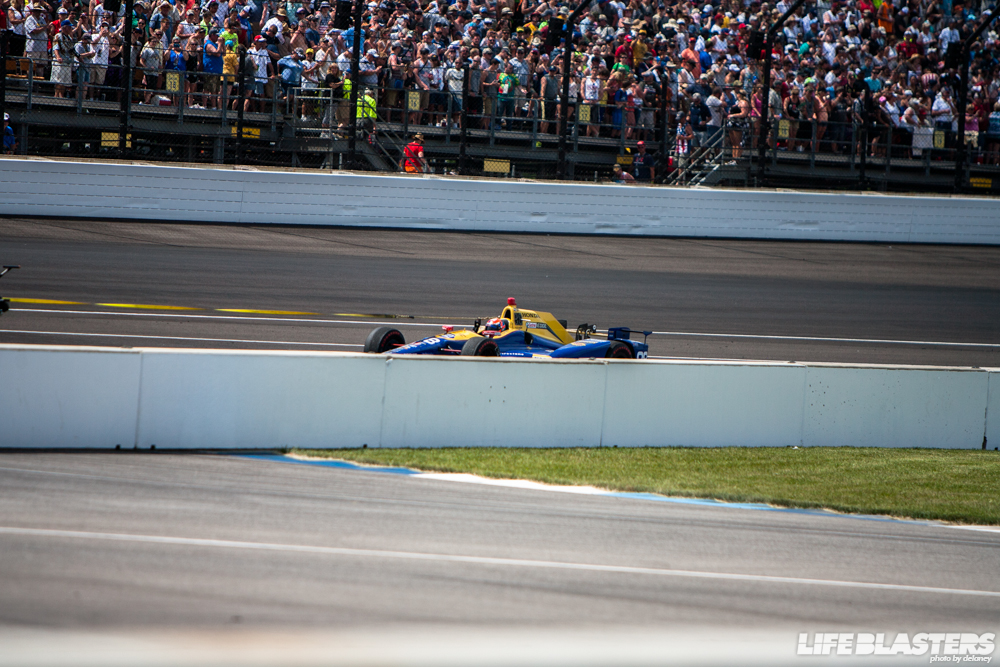 This will be the only time Rossi will be happy behind a tow vehicle.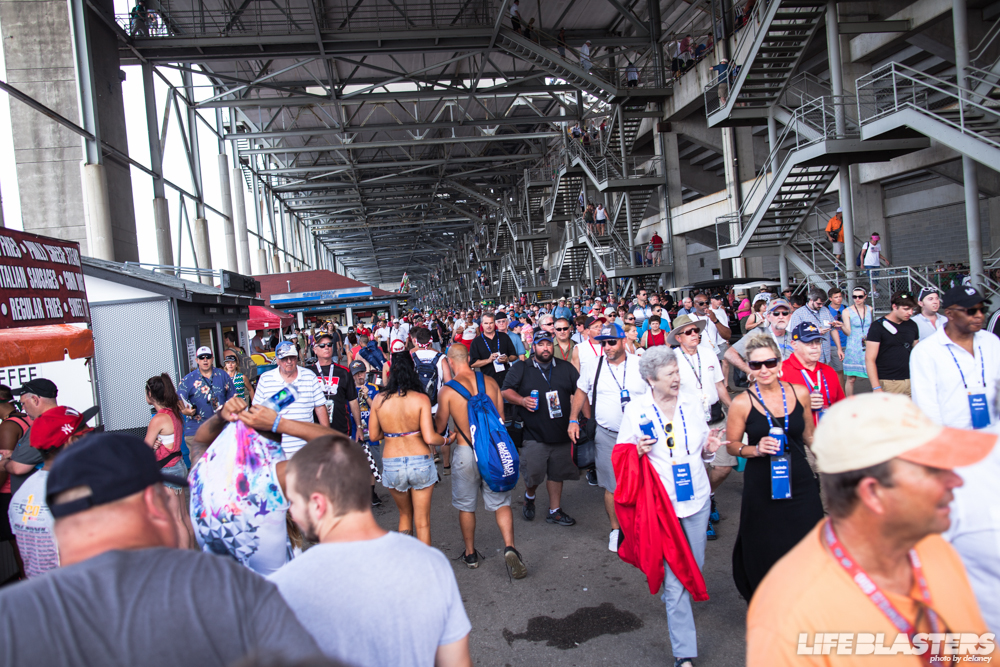 While most people were heading out, we headed over towards the podium to hopefully catch a glimpse of the newest Indy 500 Champion. Even though it not as noticeable in this photo, it felt like something out of some crazy post apocalyptic movie. Just a hoard of people with people coming down all the stair cases and even more people walking across the top of us.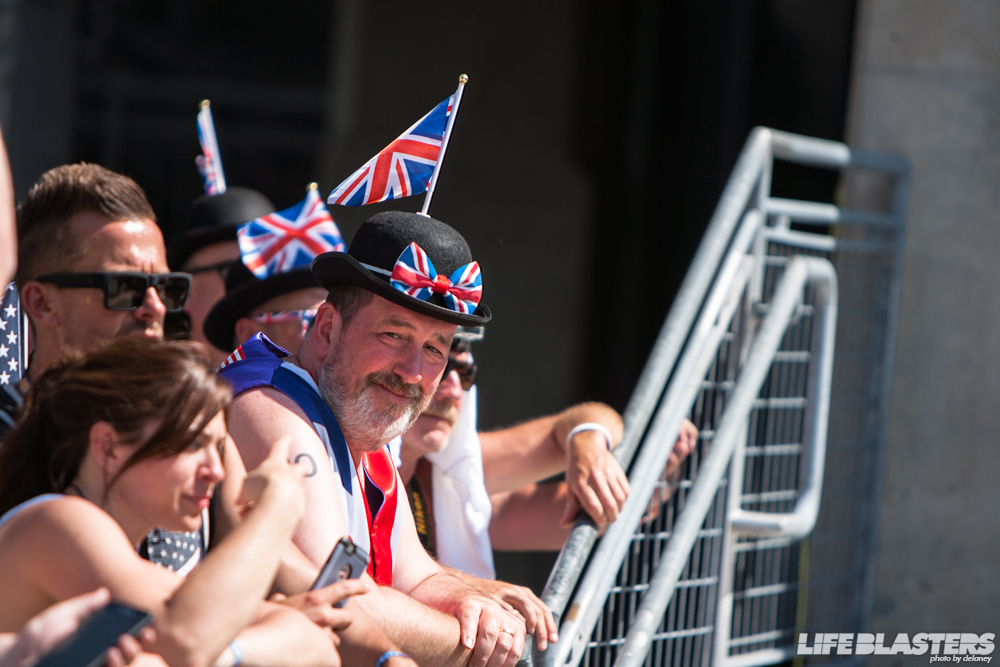 I was pretty surprised on how small the crowd was behind the podium, especially since it was right next to the tunnel out.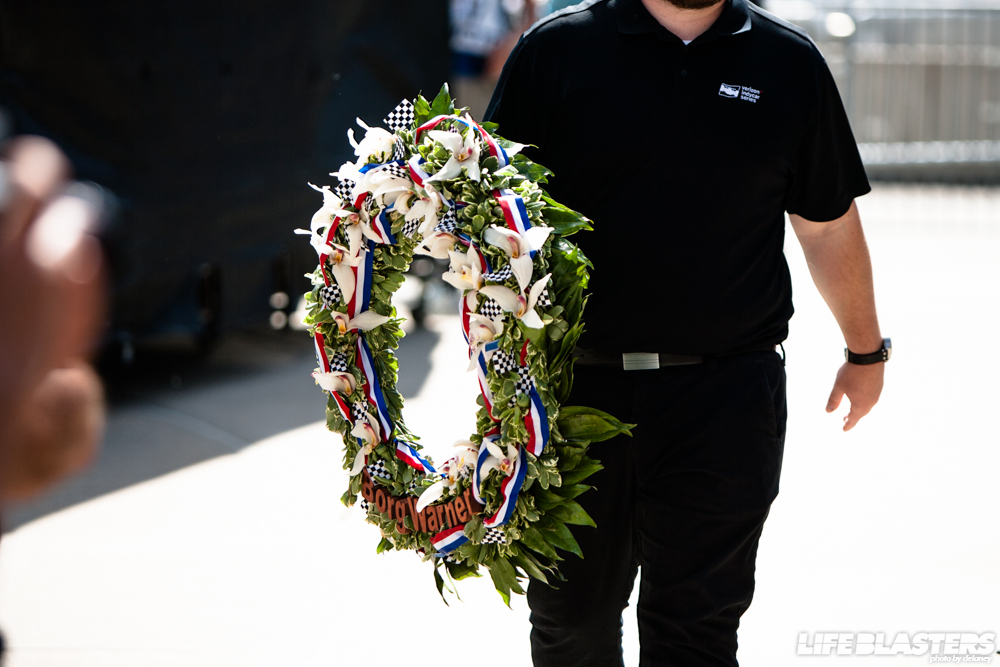 But we did get to see the wreath to end all wreaths.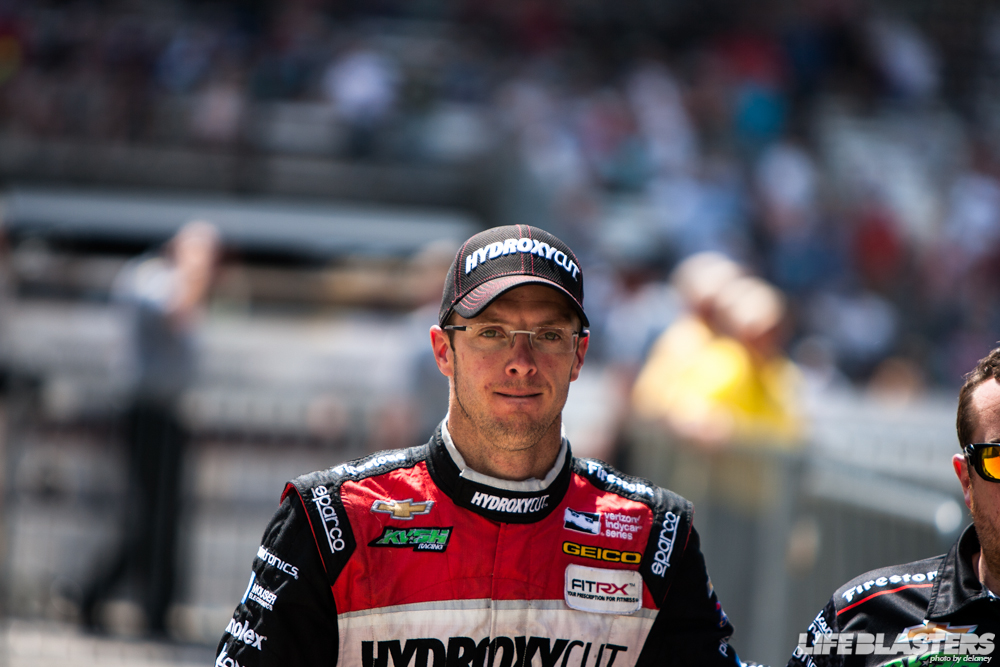 And Sebastien Bourdais was cool enough to walk by.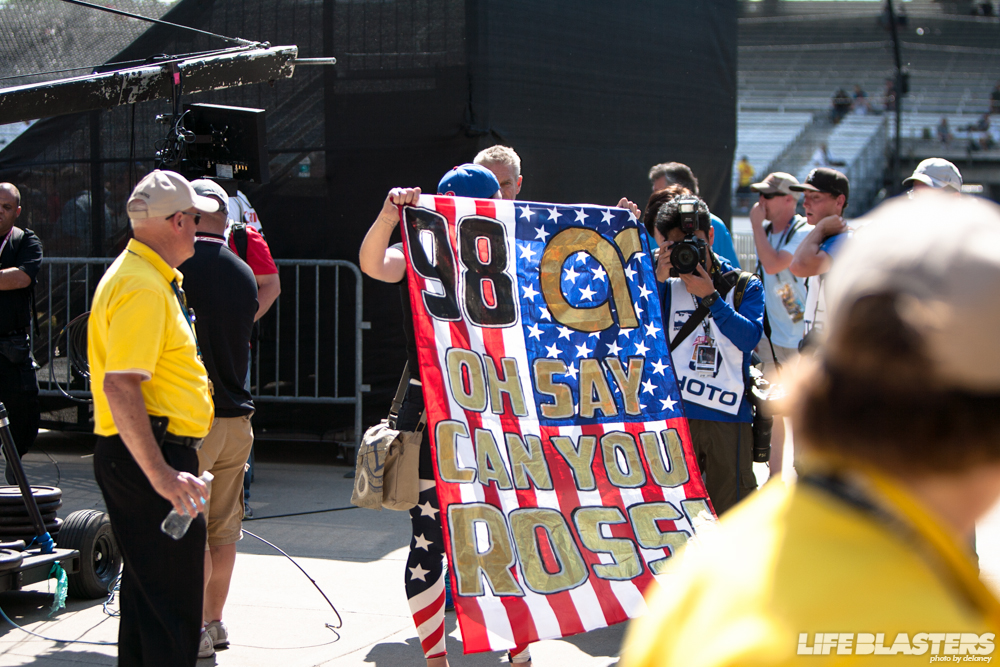 And then there was this lady, Sarah Conners. I don't know what she does, but she goes hard. This isn't the first time she's made a flag for Rossi, she's a huge fan. She even got invited up to victory lane to pose with Rossi.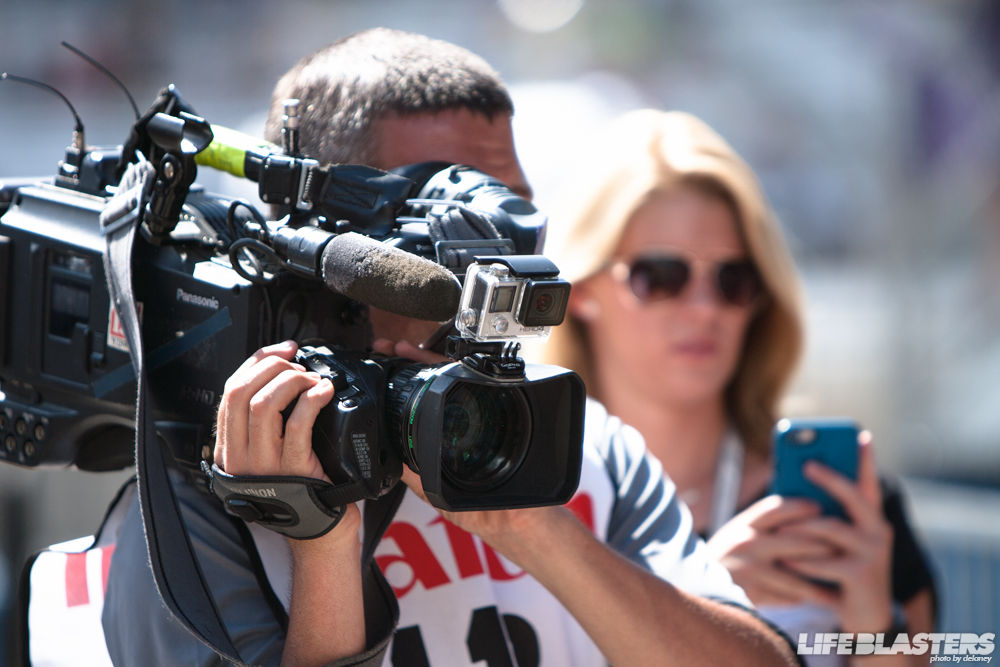 And she got all sorts of attention. I mean all sorts. There must've been about 50 or 60 photographers that stopped and took photos of her flag. Including this guy who likes getting videos of his videos.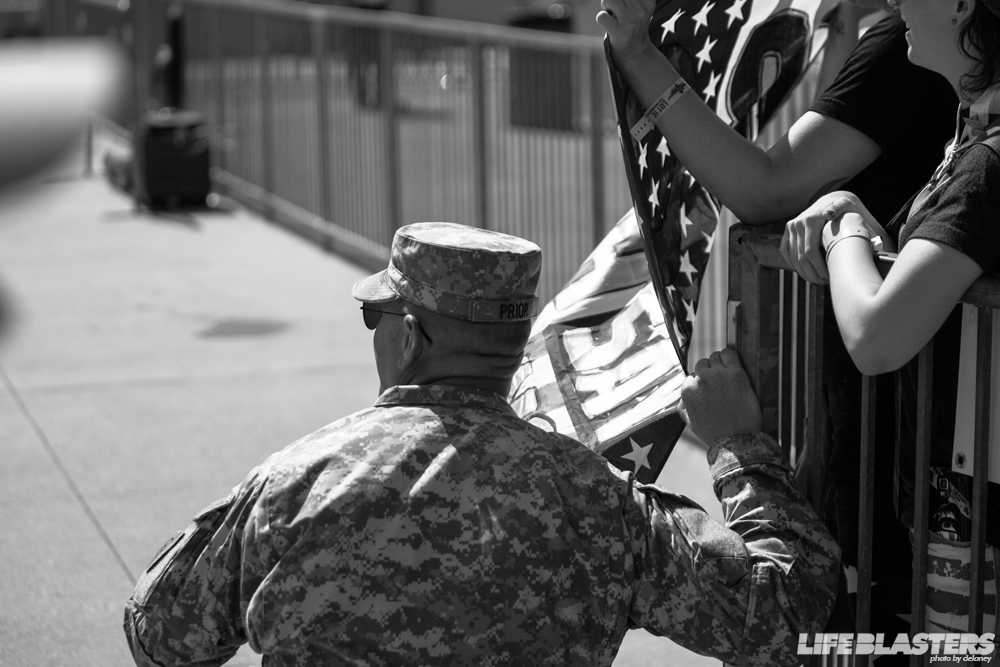 And some veteran love too.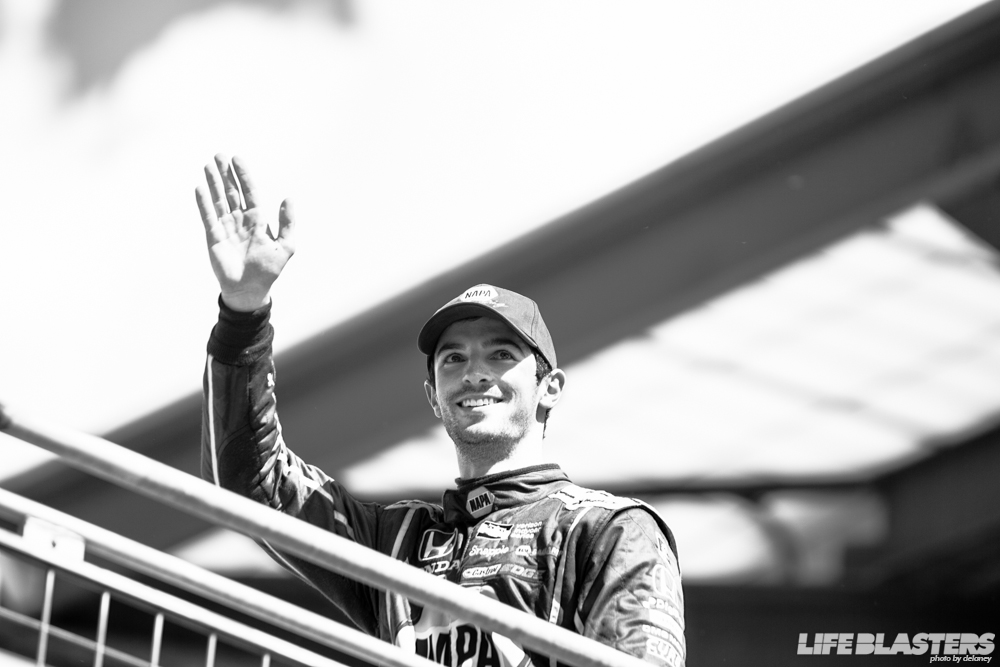 Then it was time to see the champ. We stood there for about an hour and half which was totally worth it. To both see Rossi, and to let the crowds disperse a bit. I heard Tony Kanaan say that "he has no idea how this is going to change his life."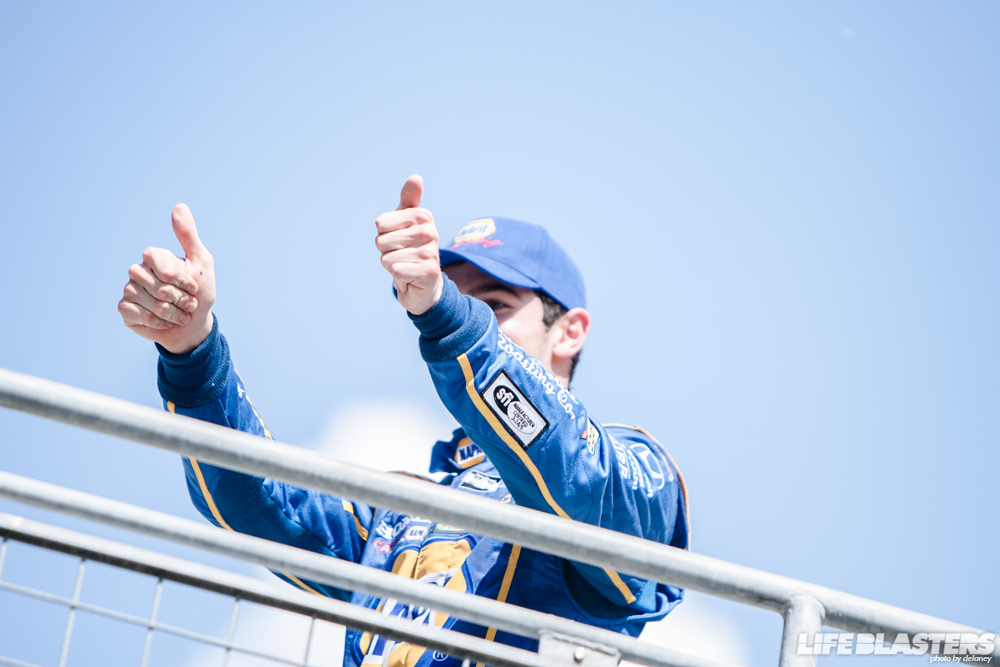 And I think at this moment, Rossi had no idea what was going on. He just won one of the biggest races there is, he won the 100th running of one the biggest races. He had 350,000 people cheering him on. That's more than anyone could process. I'm sure even right now he's still processing it all.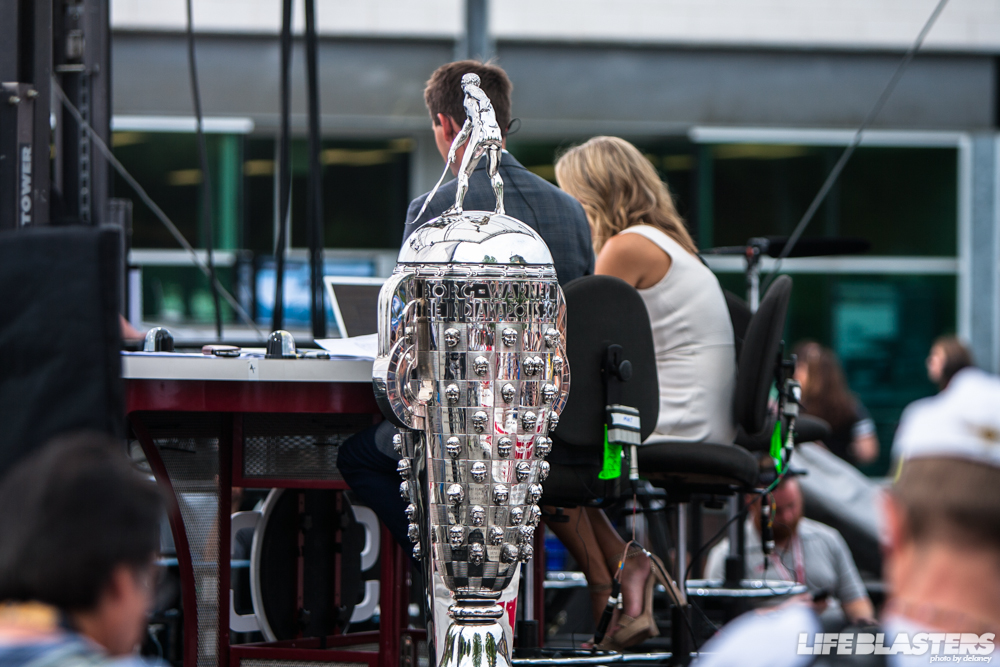 His face will be forever etched in the side of the Borg-Warner trophy.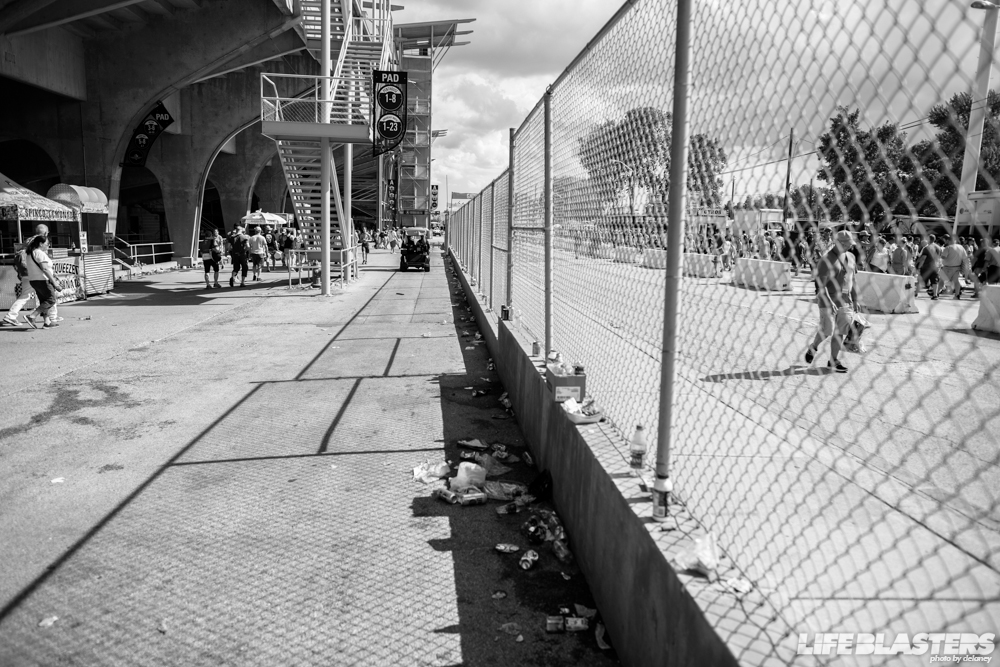 After almost two hours of post race, we headed out to the car. The aftermath was astonishing. Cans and bottles everywhere. Trash, paper, wrappers and food everywhere. But what would you expect from cramming 350,000 people into a race track for four hours?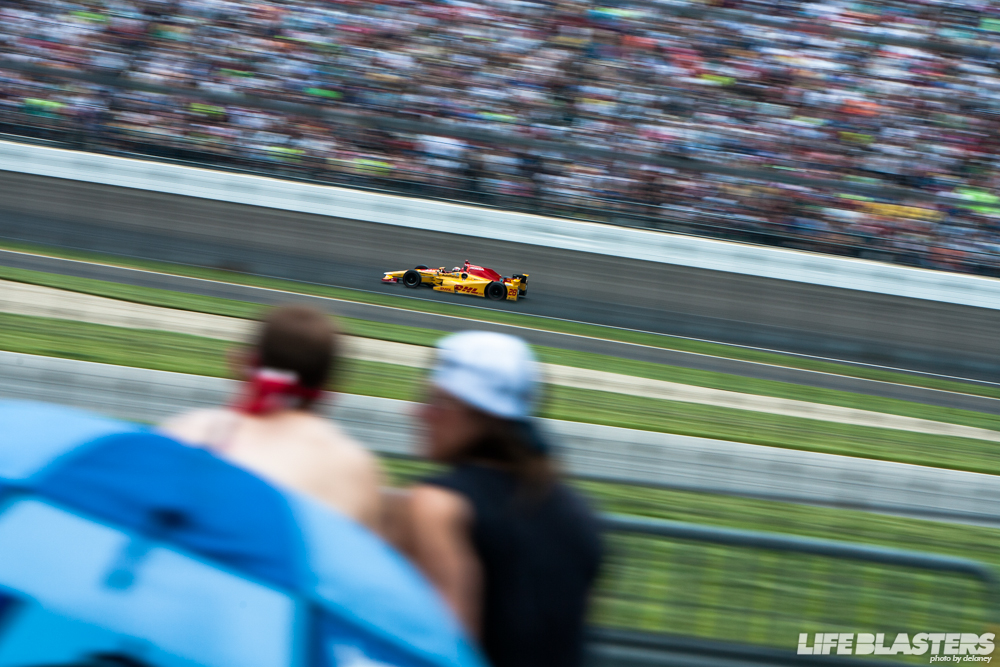 What a weekend! The 100th running of one of the most famous races in motorsport. It'll never happen again, the 24 Hours of Le Mans will be running only their 84th race this year, it was only the 58th running of the Daytona 500 and the 74th running of the Monaco Grand Prix. But here Indy is, 100 races strong and still going with a sold out crowd. Sure the reason it was sold out was due to the fact it was the 100th running, but it shows how many people still care about it. People want to look back and say, "I was at the 100th Indy 500." And we saw an American rookie win. I think it's safe to say that there wasn't one person upset about the outcome of this race. A 24 year old making his first ever start in the Indy 500 wins. Almost the perfect ending to a historic weekend.
Delaney
Email: delaney@lifebalsters.com
Instagram: @lifeblasters, @ericdelaney