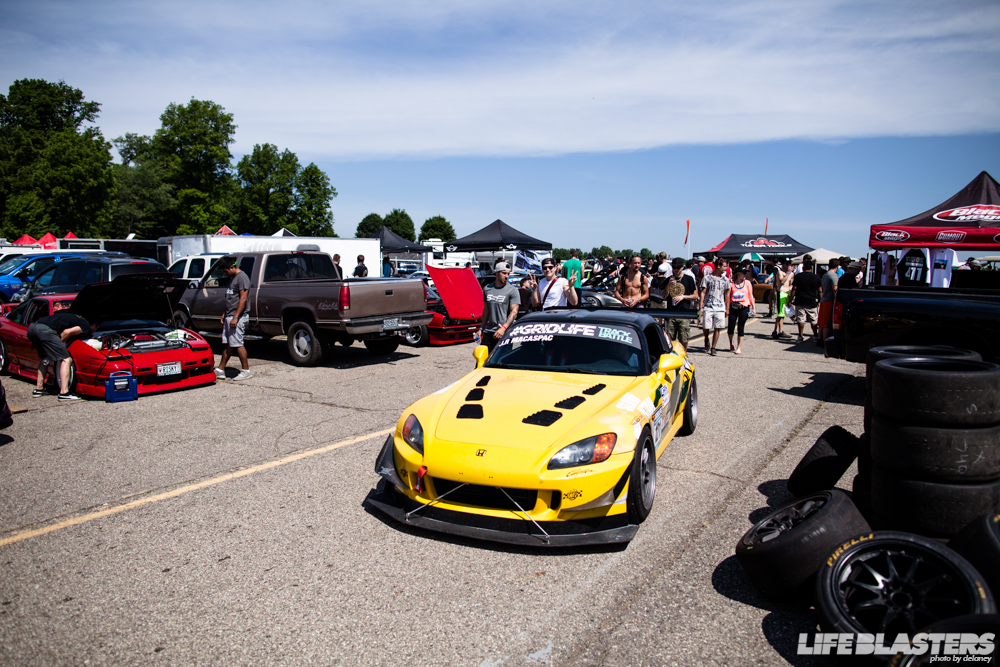 Gridlife. I'm not really sure how to sum it all up. Drifting, time attack, high performance driving education, concerts, car show, camping and partying. I guess that's it in a nutshell.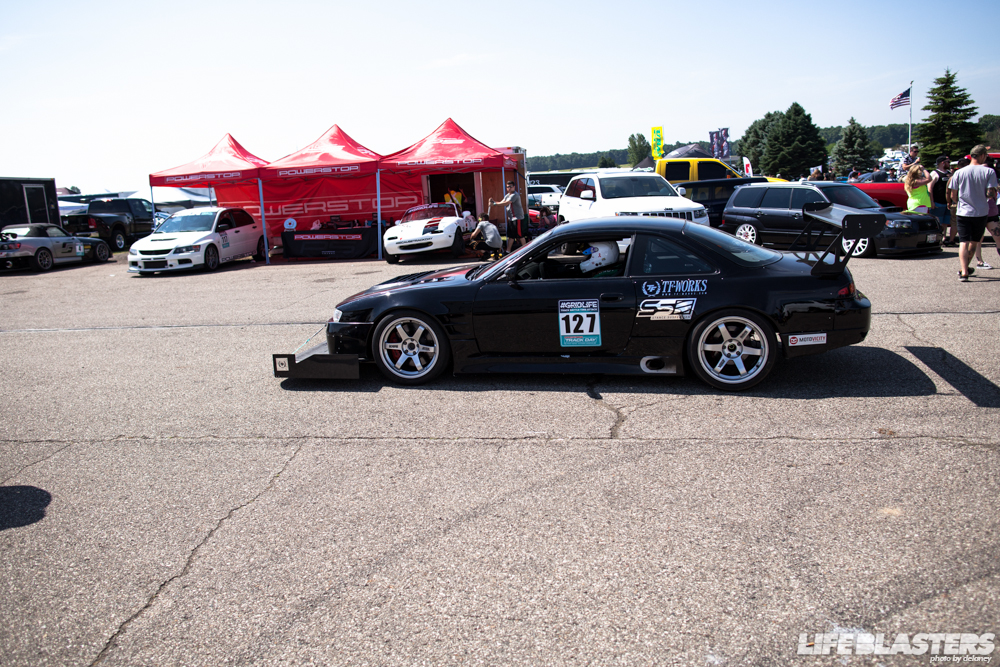 The first Gridlife was held in 2014, I was there last year only on Sunday, this year's event was just insane. Perfect weather and big names made this the biggest Gridlife to date, and I can only assume next year will be even bigger.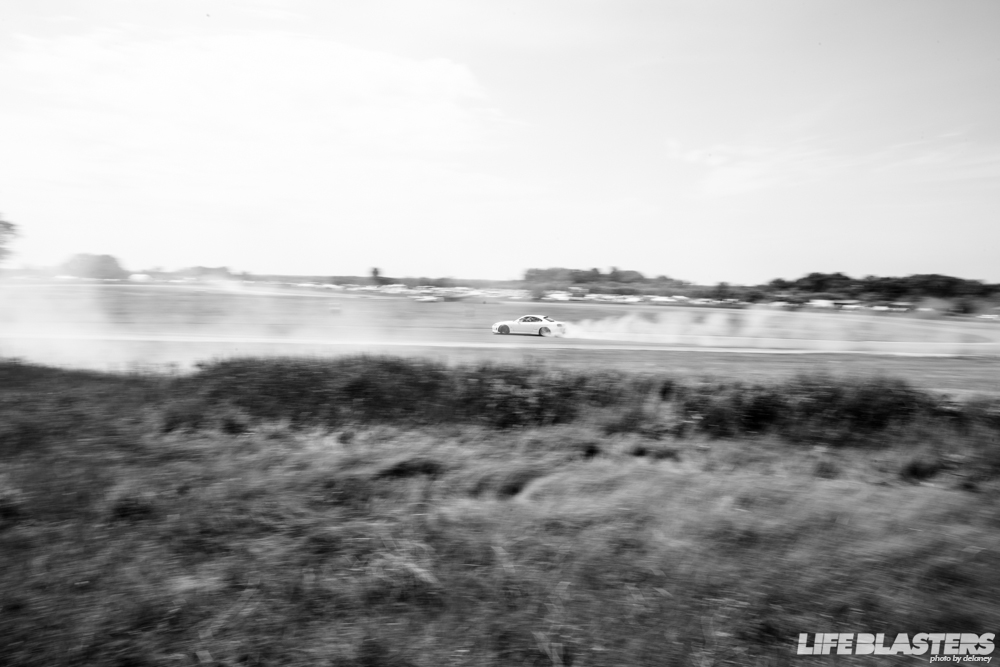 The coolest part for me is the fact that it's held at Gingerman Raceway right here in Michigan. Having something as big and diverse as this so close is awesome. 2 and a half hours from my house, and I'm at one of the best U.S. automotive events of the summer.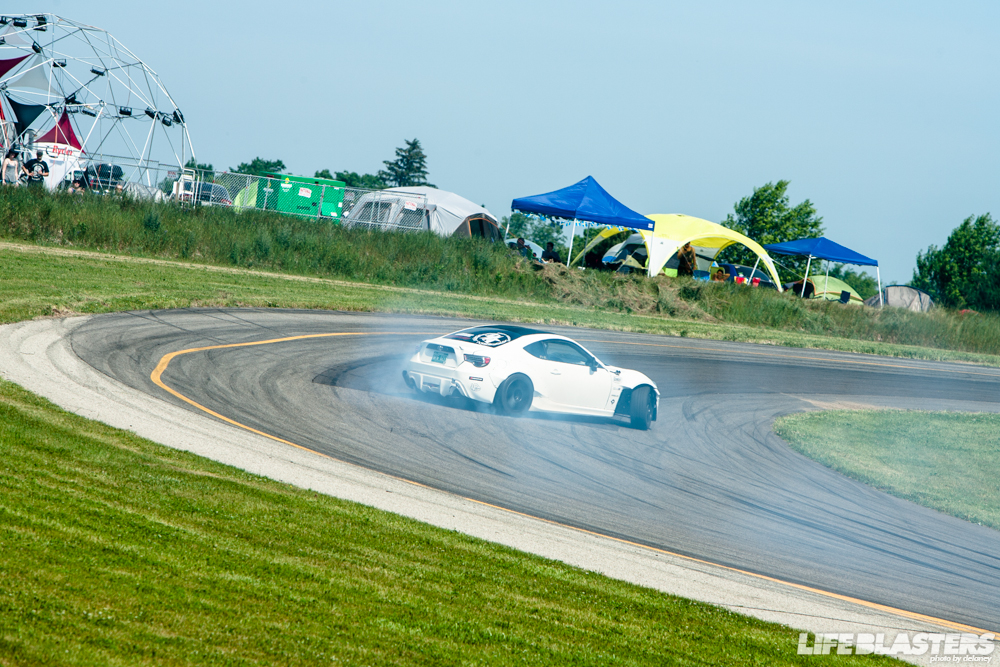 The biggest name at Gridlife was Ryan Tuerck. Tuerck came out last year and killed it, and he loved it so much he couldn't pass up coming back with his FRS "street" car. And like last year, he was chucking his car around like mad.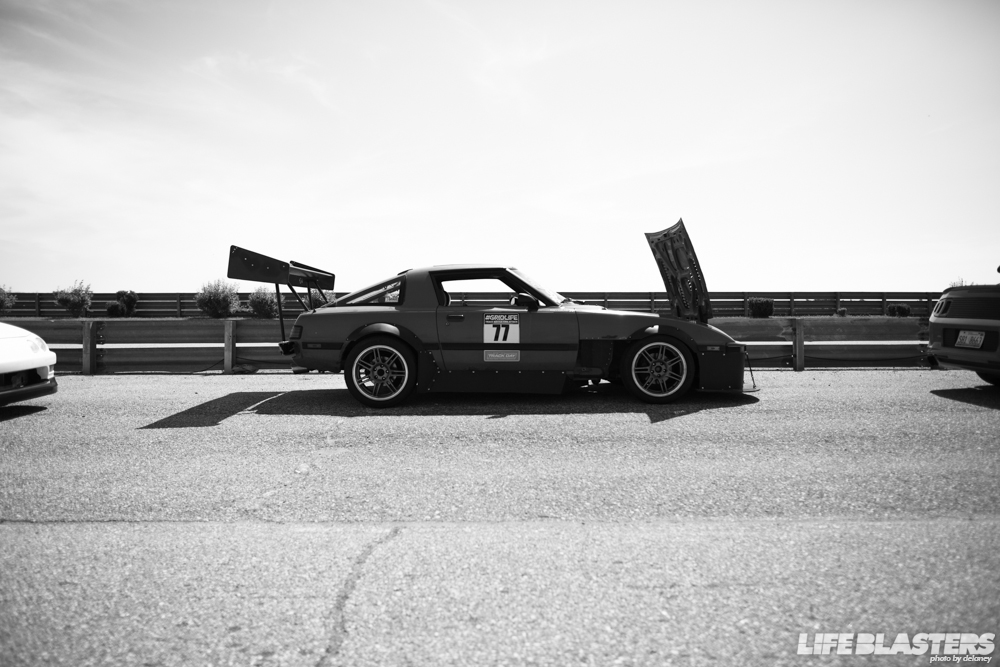 I haven't been to Gatebil, yet, but this event seemed like it could easily be a U.S. equivalent someday. I say that because of cars like this RX7.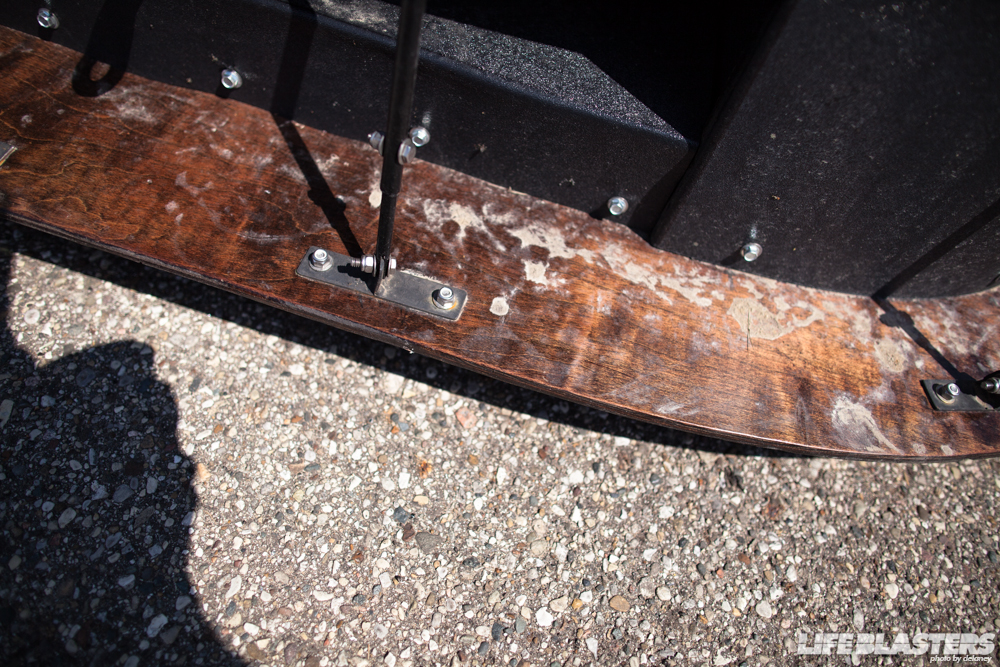 Classy and efficient.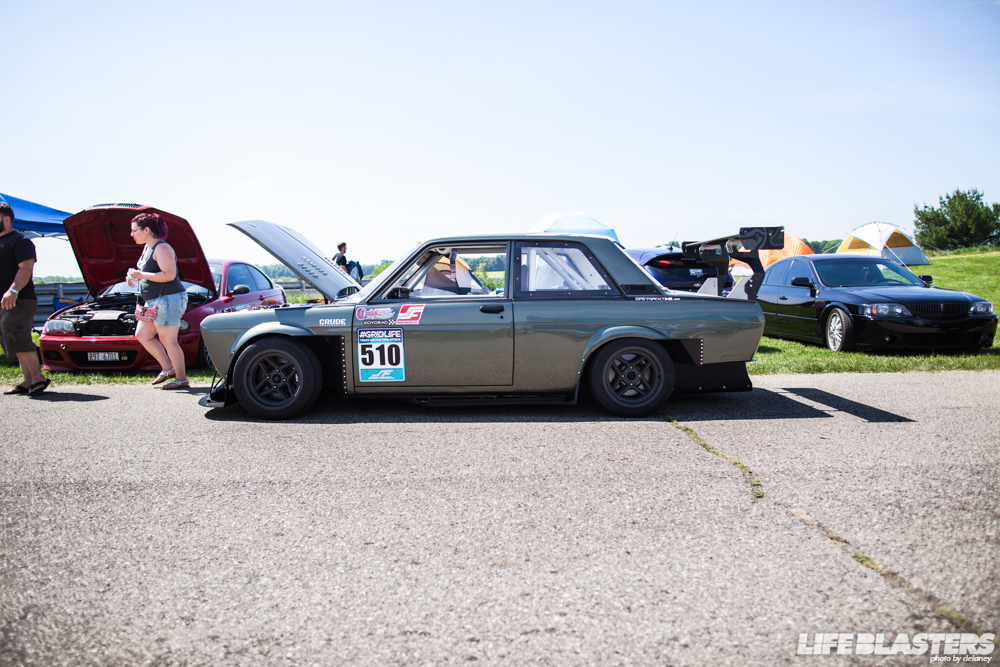 This 510 was the most famous car of the weekend though. I couldn't go 5 minutes without seeing it on Facebook or Instagram.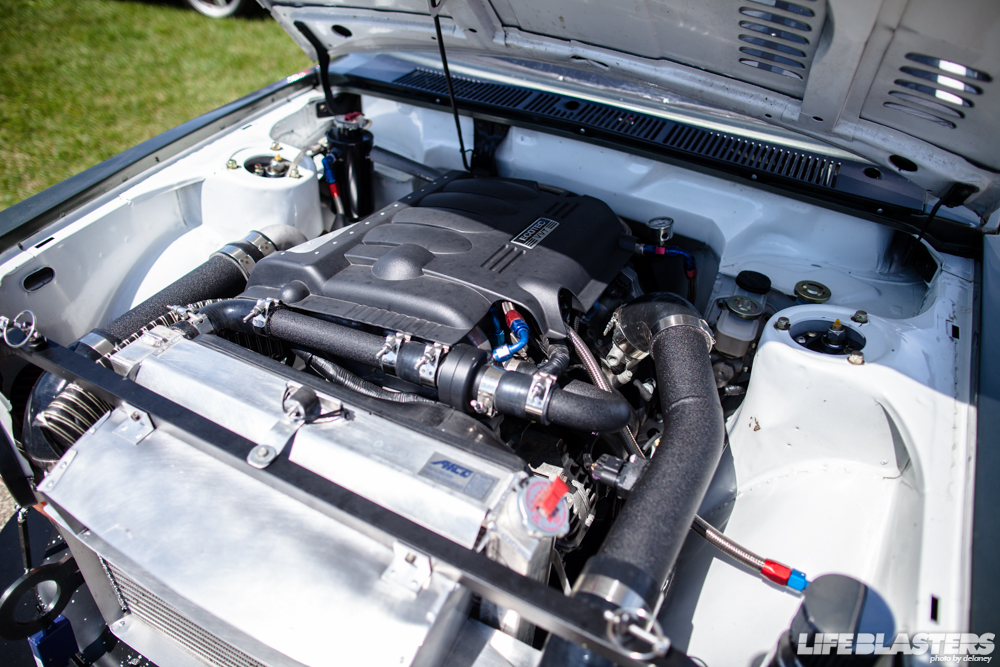 The motor swap only helped the interest. A 2.0 liter turbo EcoTech motor out of a Solstice.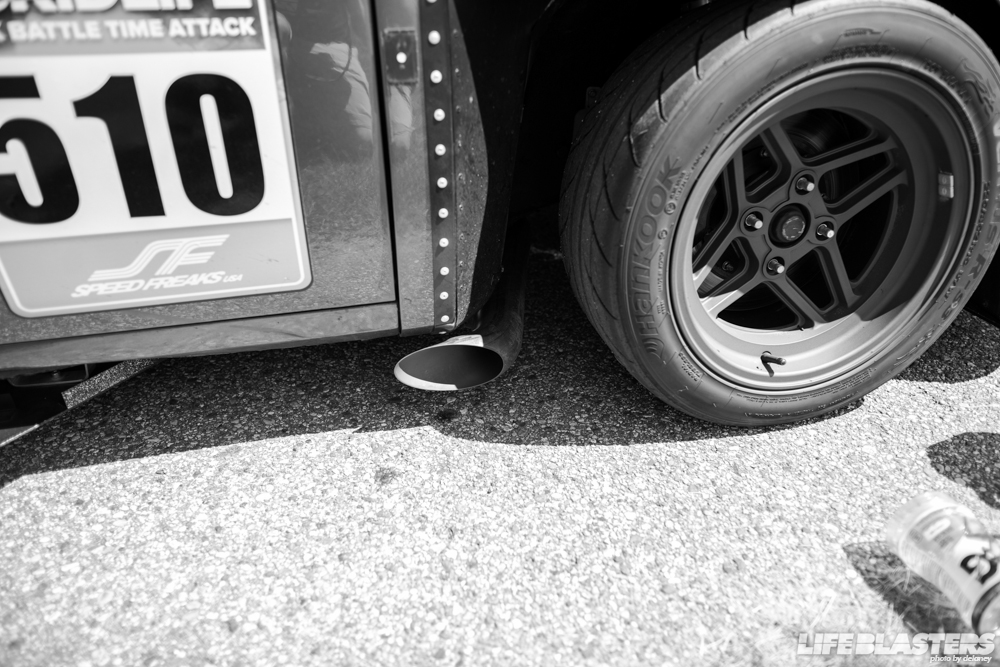 And I loved the exhaust right out behind the front right wheel.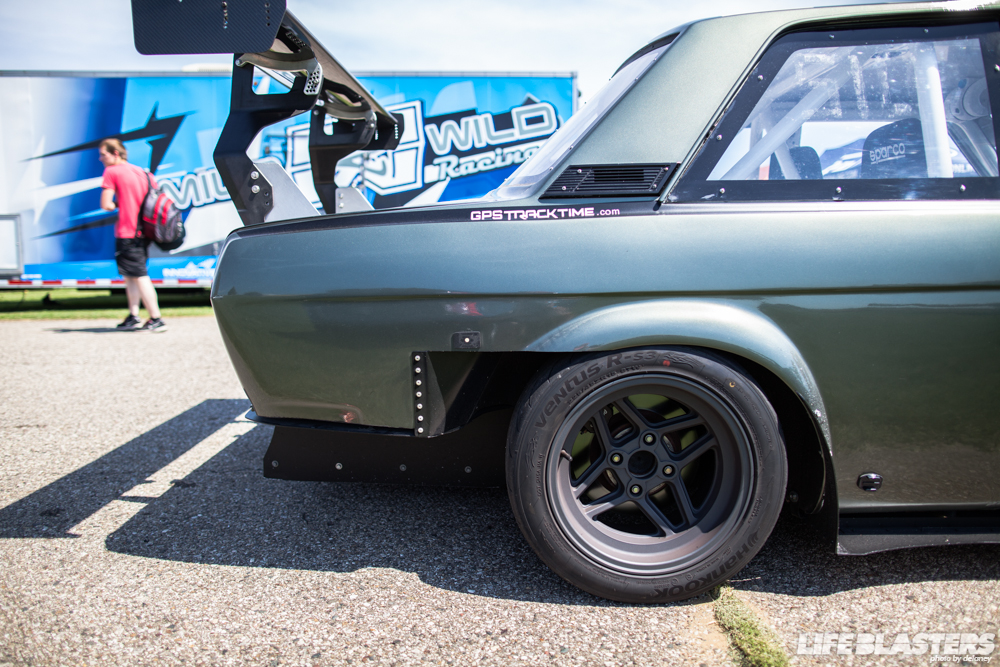 And you have to love time attack aero.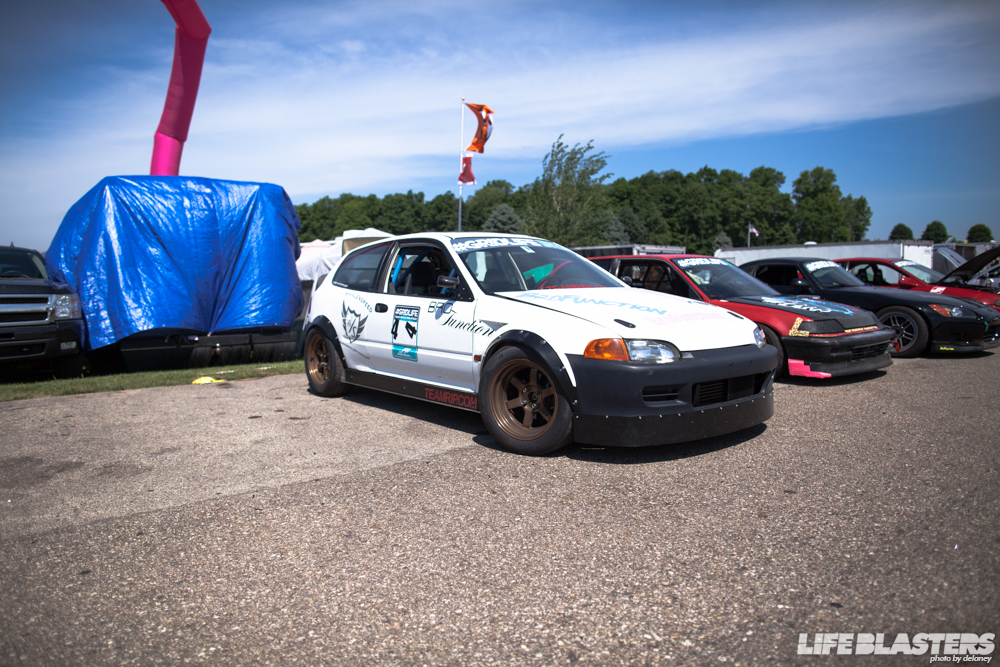 I think the most popular manufacturer on had was Honda. I don't know how many Civics and S2000s I saw, but it seemed like out of every couple of cars there'd be a Honda. I love this one because of the wide track and nice meaty tires.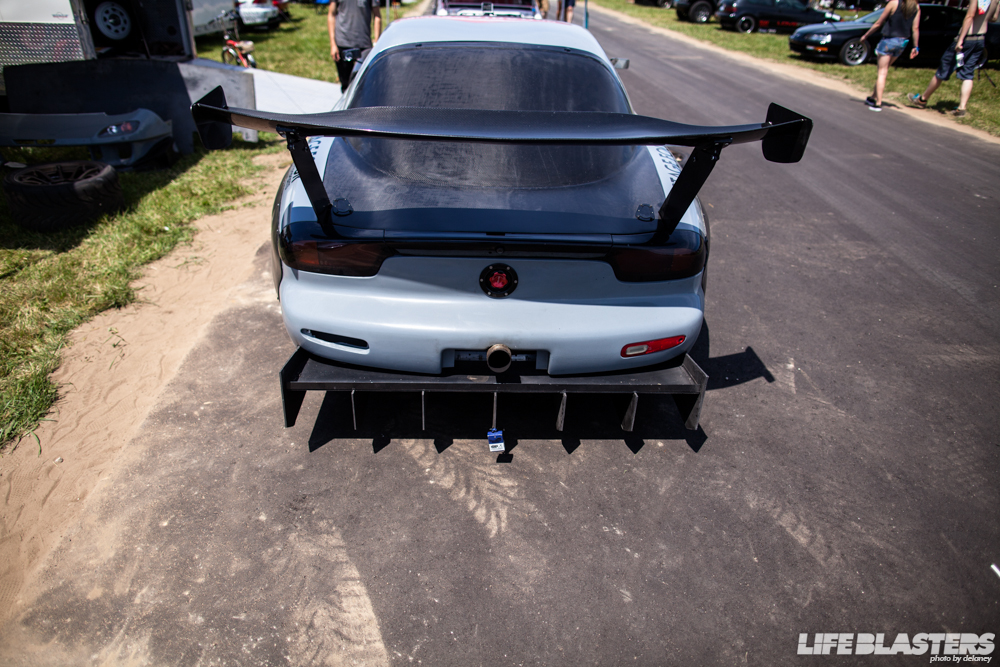 When I saw this RX7 I thought I was down in Australia or Japan for World Time Attack Challenge. The Carbon fibre, the matte body work and massive rear diffuser just oozed full out time attack.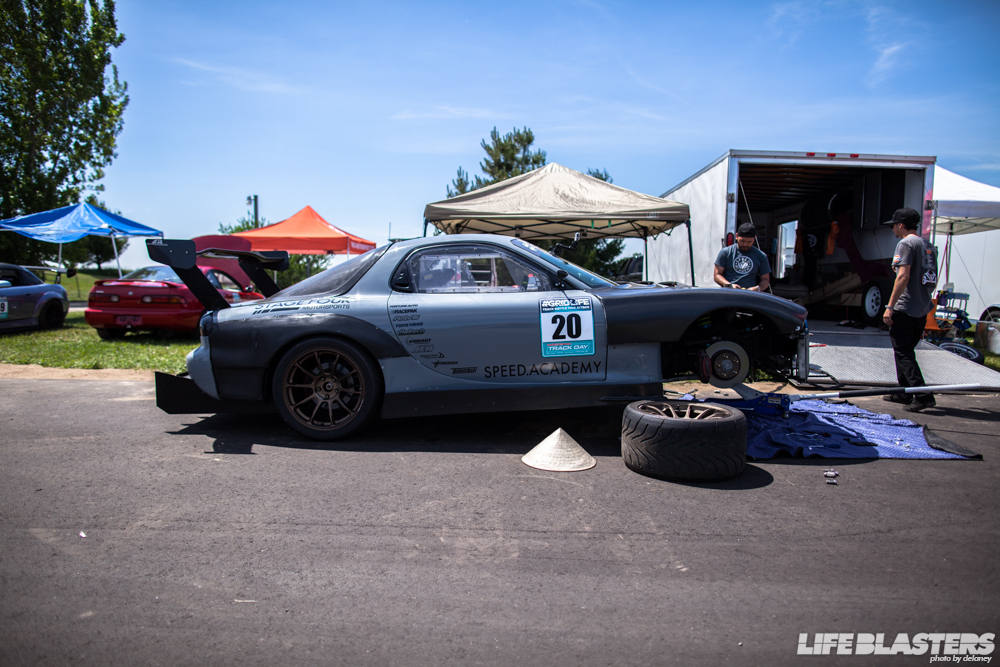 Plus the fact you can never go wrong with an FD RX7.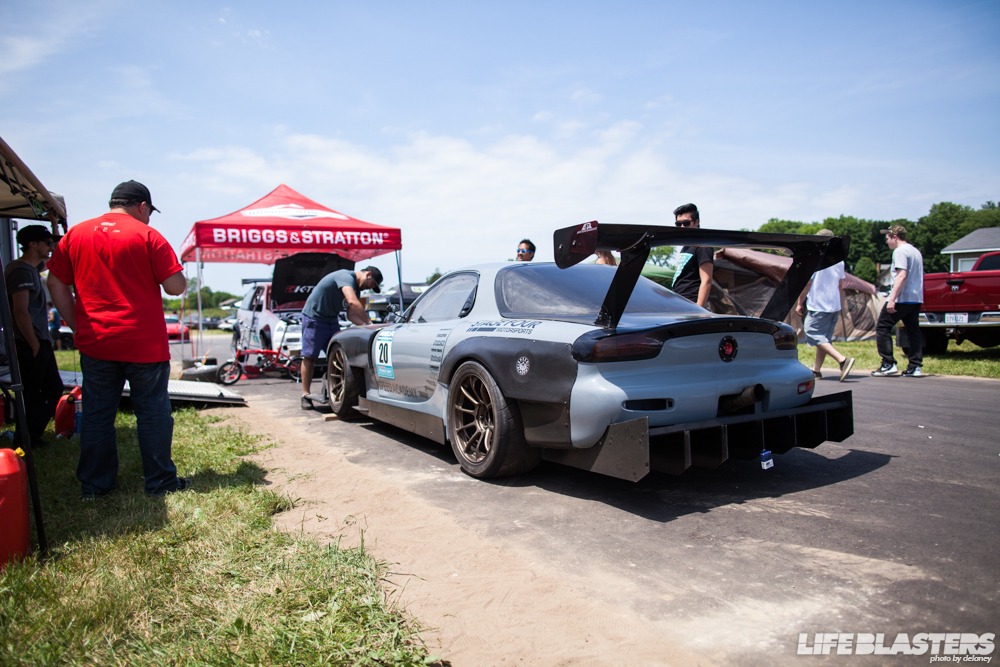 Right?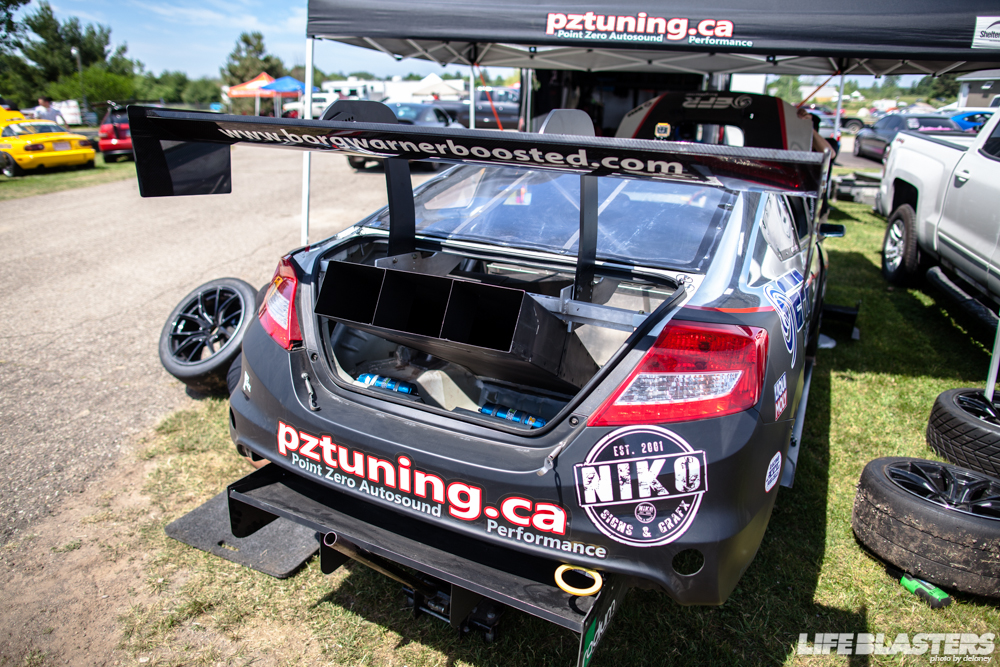 The story with this Honda is pretty cool. It's all experimental, the aero was designed using CFD Computational Fluid Dynamics CAD and featured a NACA duct under the car that funneled the air up and out through this opening in the rear. The transmission on the car broke the day before, so they were stuck with a stock trans on a built motor.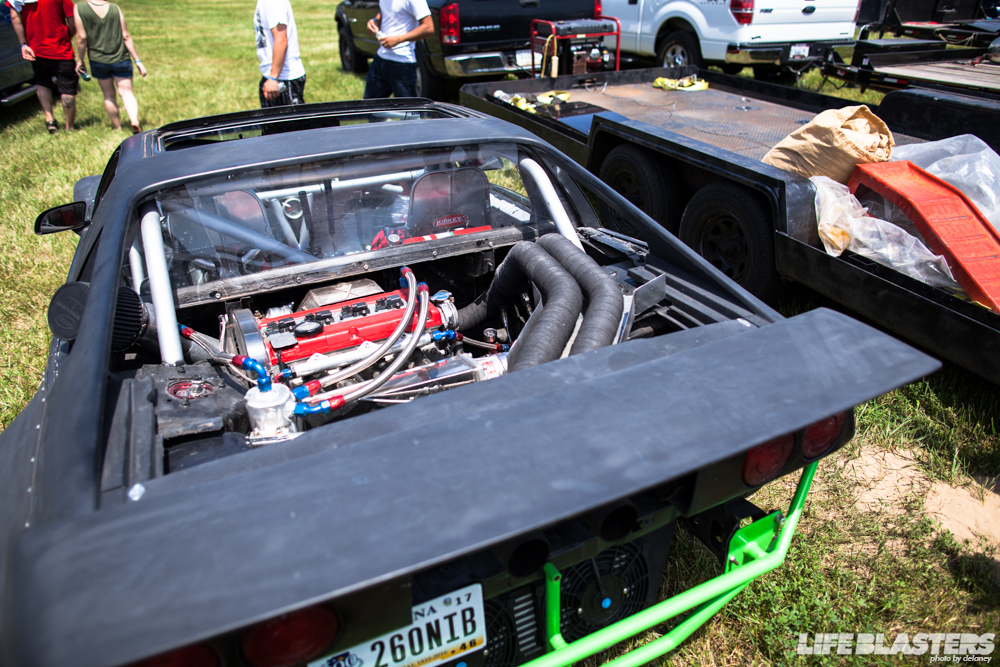 And another famous car was this Fiero. It's a Fiero with an Eclipse drivetrain and 500 horsepower. On low boost.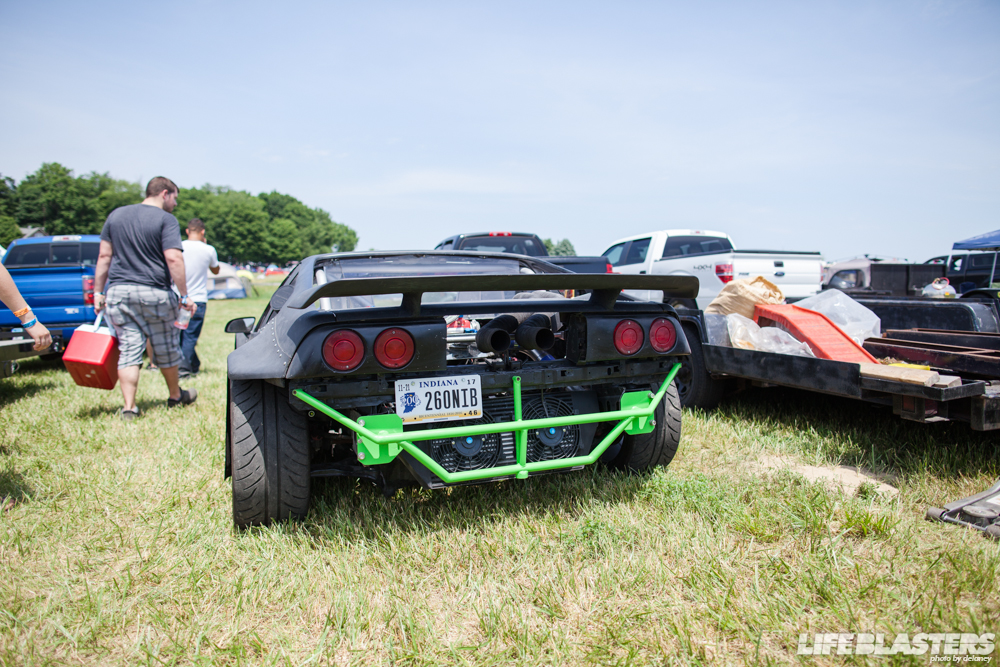 The Fiero is powered by a 4G63 that came out of the Eclipse after a crash. That Eclipse was a drag car, which explains why the motor is built to about 800 horsepower when on full boost.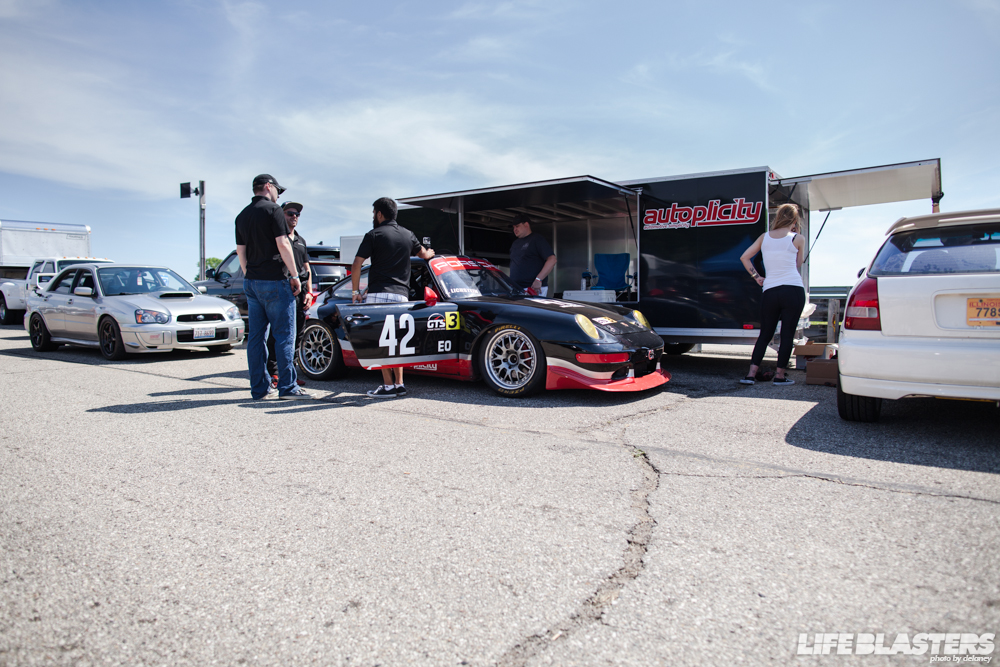 From one crazy homemade race car to a crazy factory built race car. Unfortunately this Porsche didn't run all day, but it still looked awesome, even parked.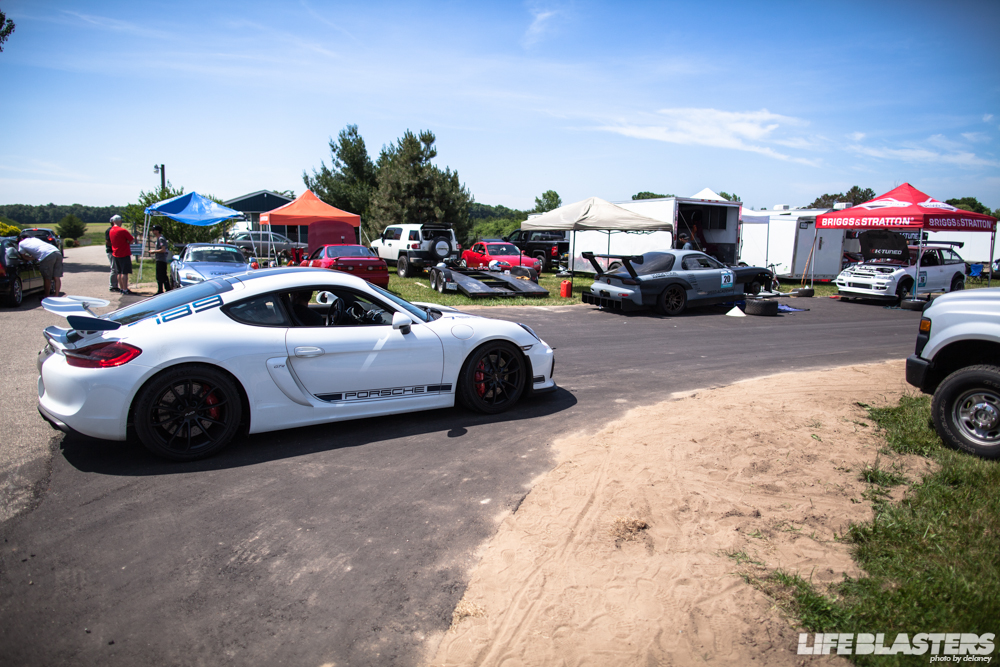 You can't have a race until there's a Porsche. I think that's law.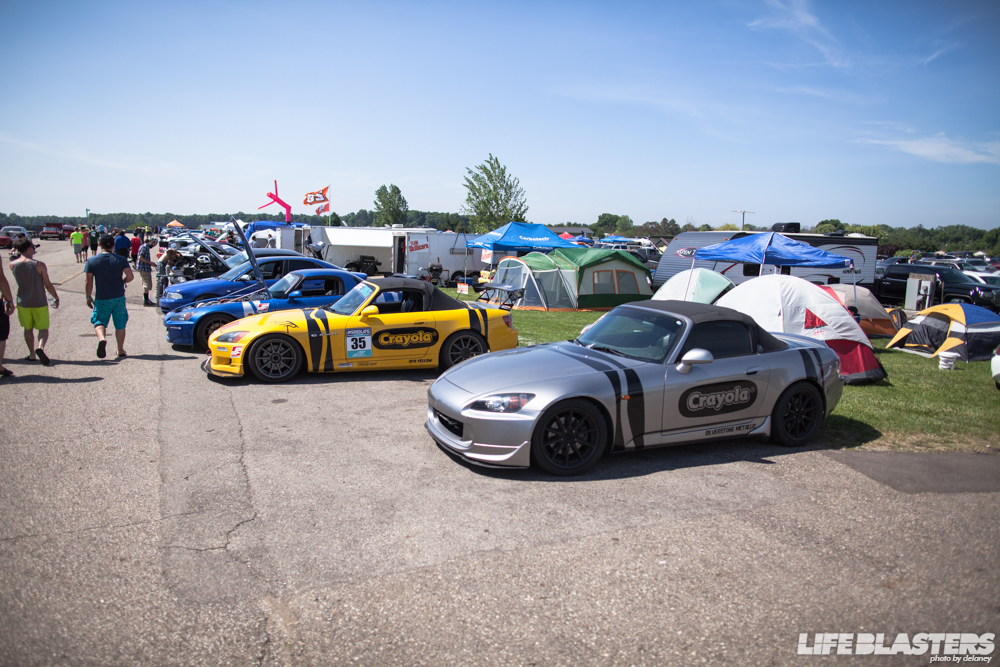 There's plenty of racing teams out there, and this has to be near the top for best team livery.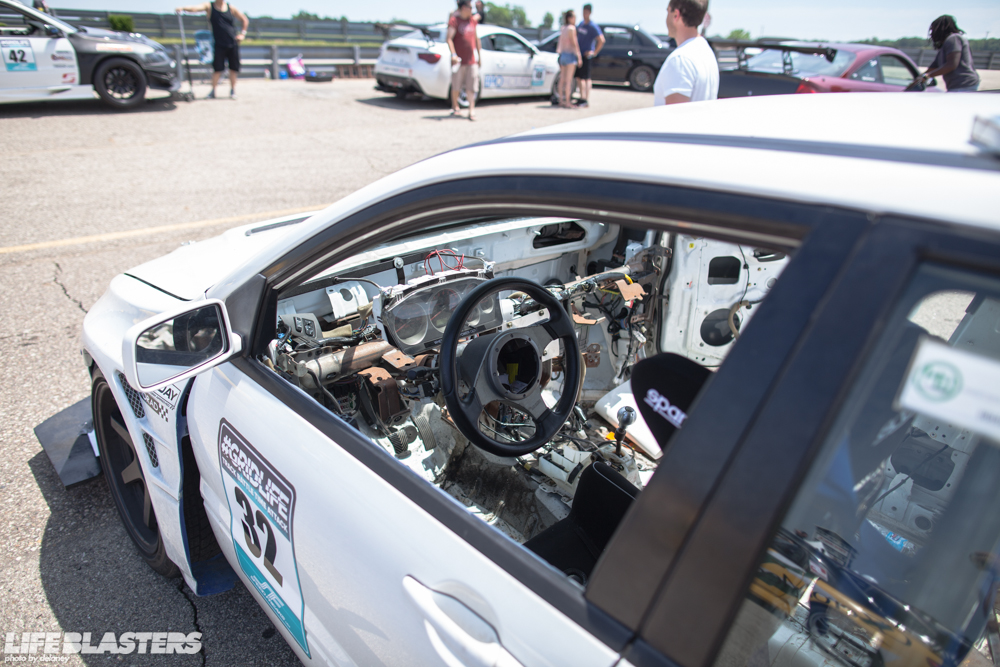 What's one quick way to make a time attack car? Gut everything.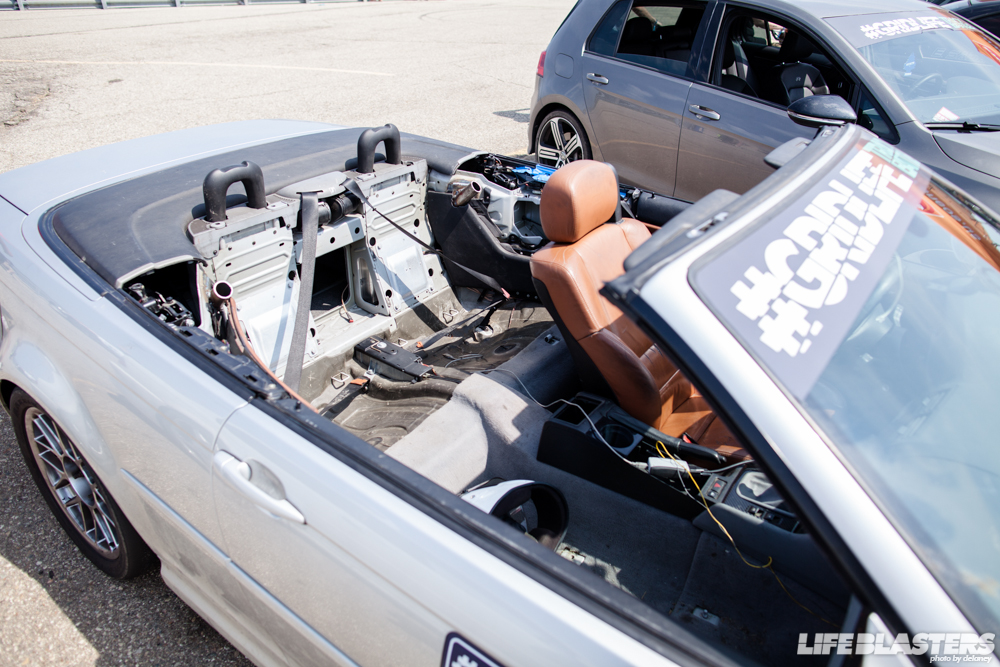 But make sure you keep the leather seat.

I do love how clean this Civic is. With all the hate that goes along with Civics, there were plenty of Civics here to break that stigma.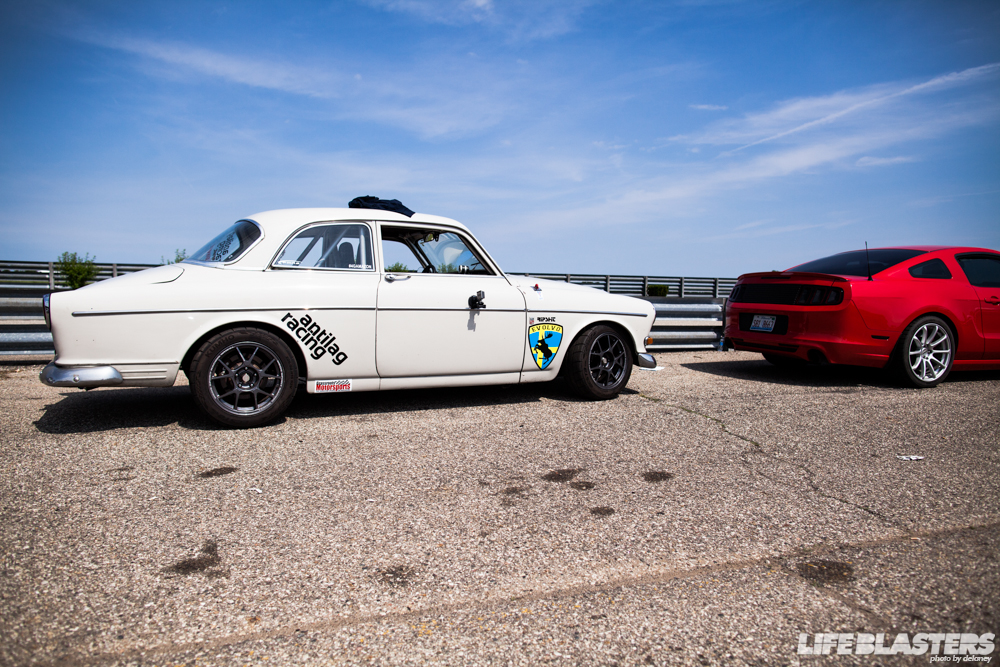 A 4G63 in a Volvo Amazon? Gridlife is awesome.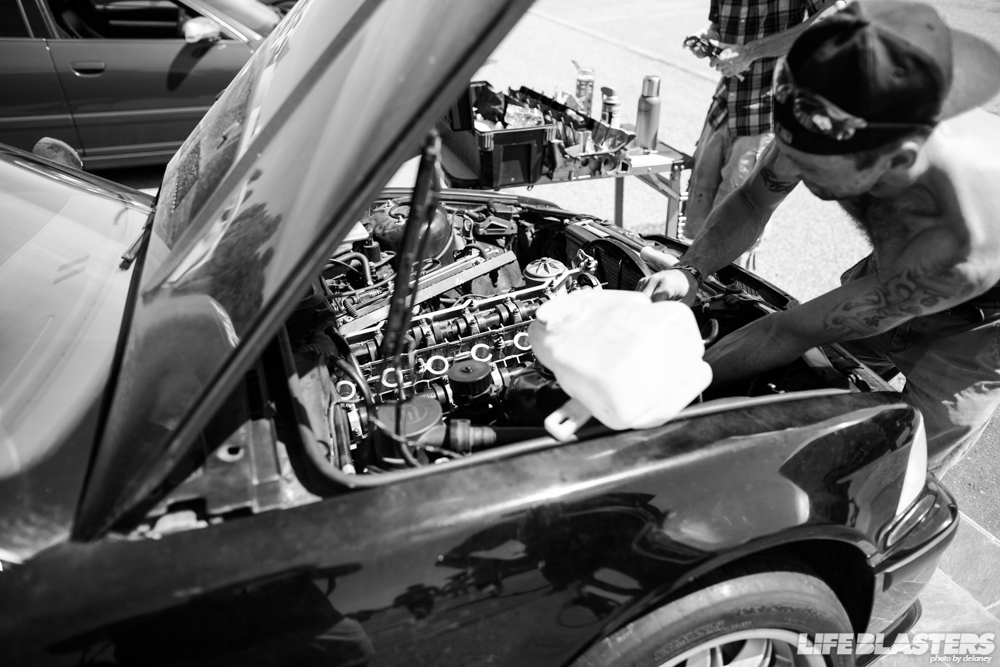 This poor guy seemed to have spent the entire day working on his motor. I didn't follow his progress through the entire day. But I think he was working on his exhaust manifold, whatever it was it wasn't a quick fix.

I skipped over most of the GTRs, but I had to appreciate the hard work this one had been doing.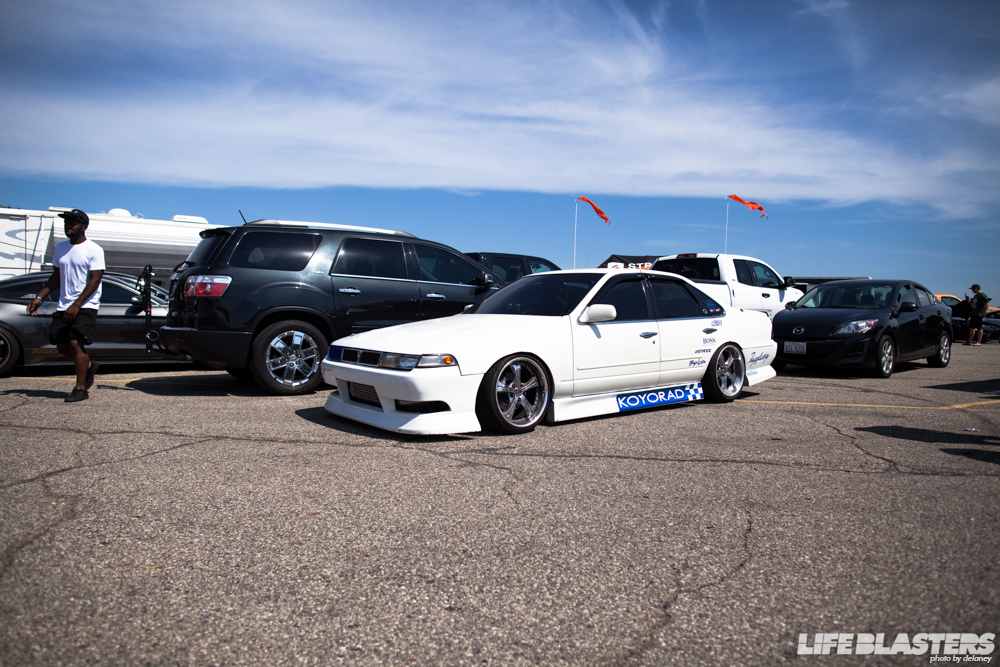 From grip cars to drift cars. Not only did Gridlife have a good lineup of Time Attack cars, it also brought out a good number of drifters too.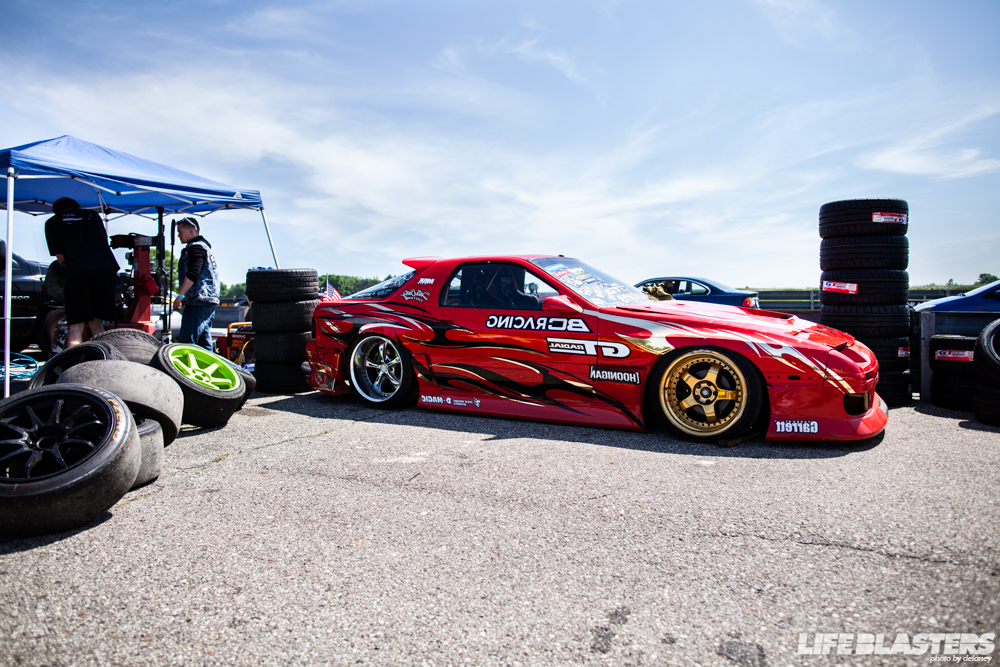 So, you know you've made it as an event when Hert shows up to run his car a couple times, before breaking something.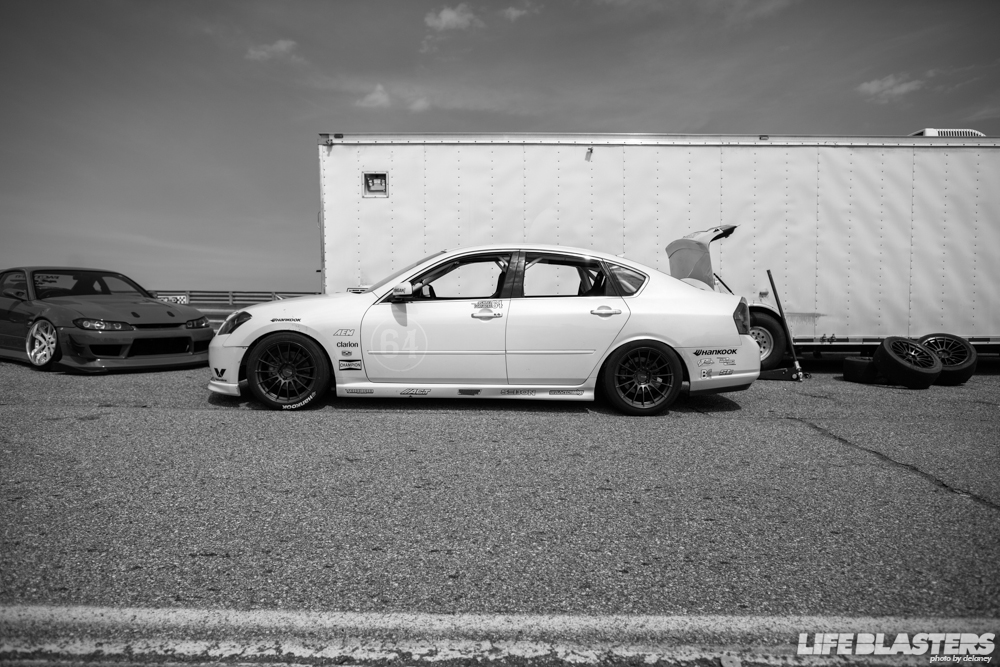 I knew Tuerck was one of the visiting stars, and I was really surprised when I saw Chris Forsberg's 4 door Infinity too.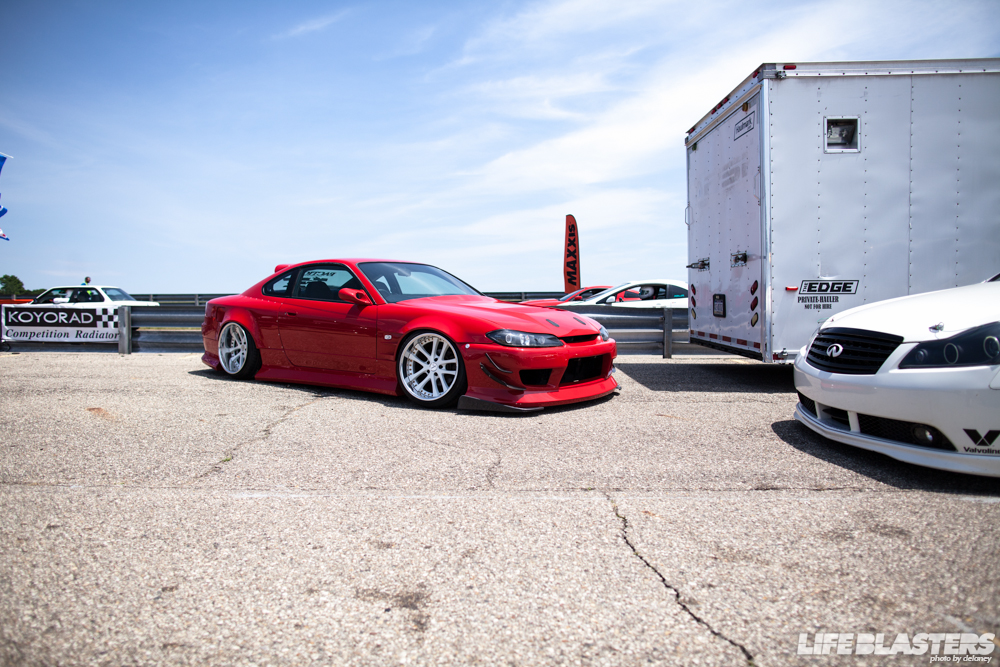 Turns out Geoff Stonebeck hauled it out along side his S15. This car was incredibly clean.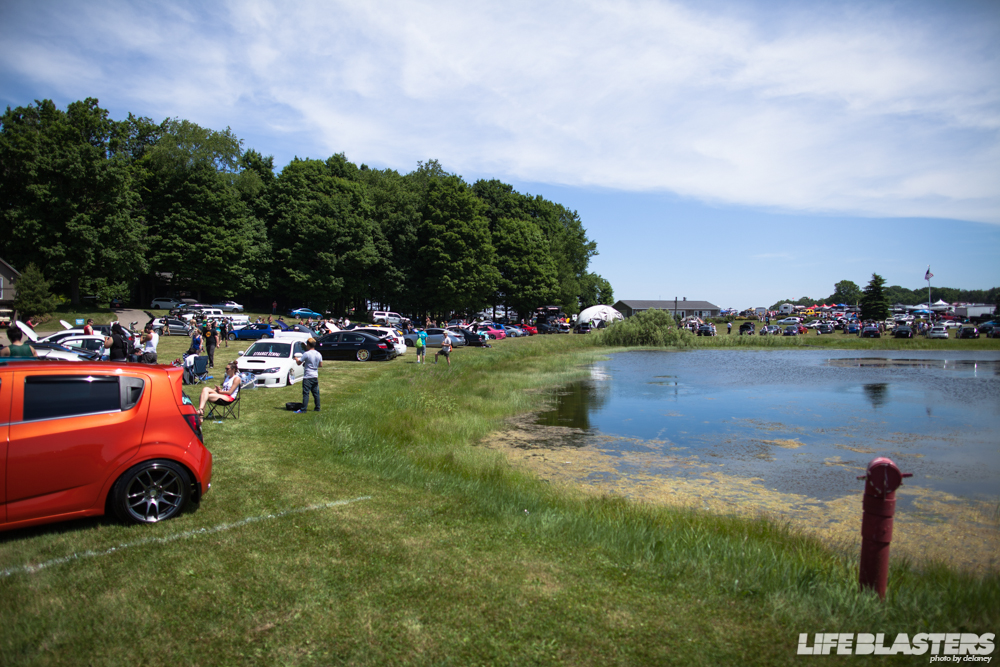 Not every car is built to be a race car, so on top of everything else, there was a car show!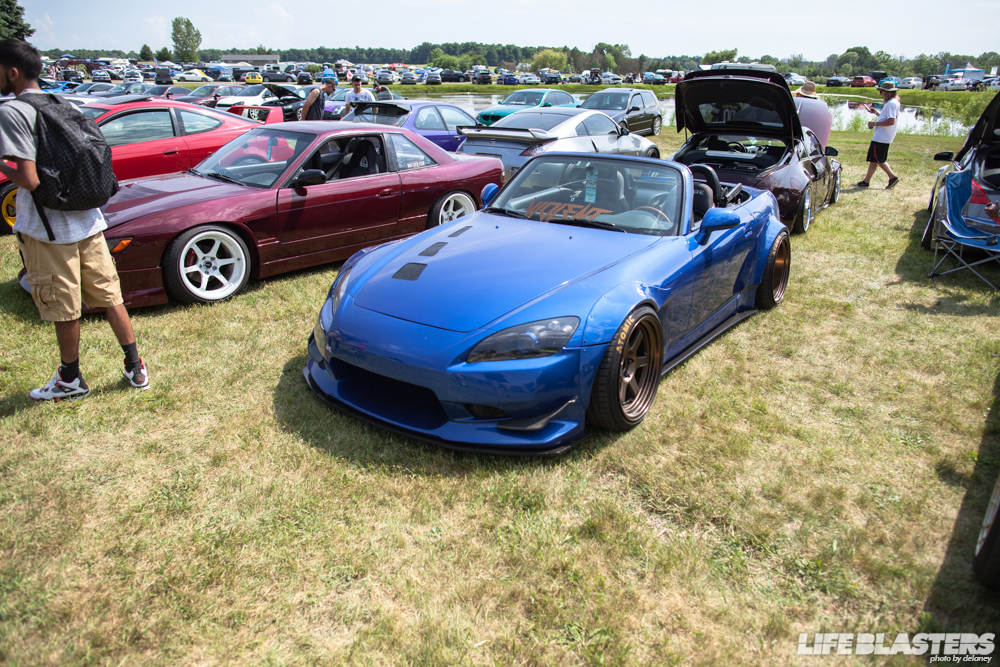 Some say wide body kits are getting old. I say keep it up.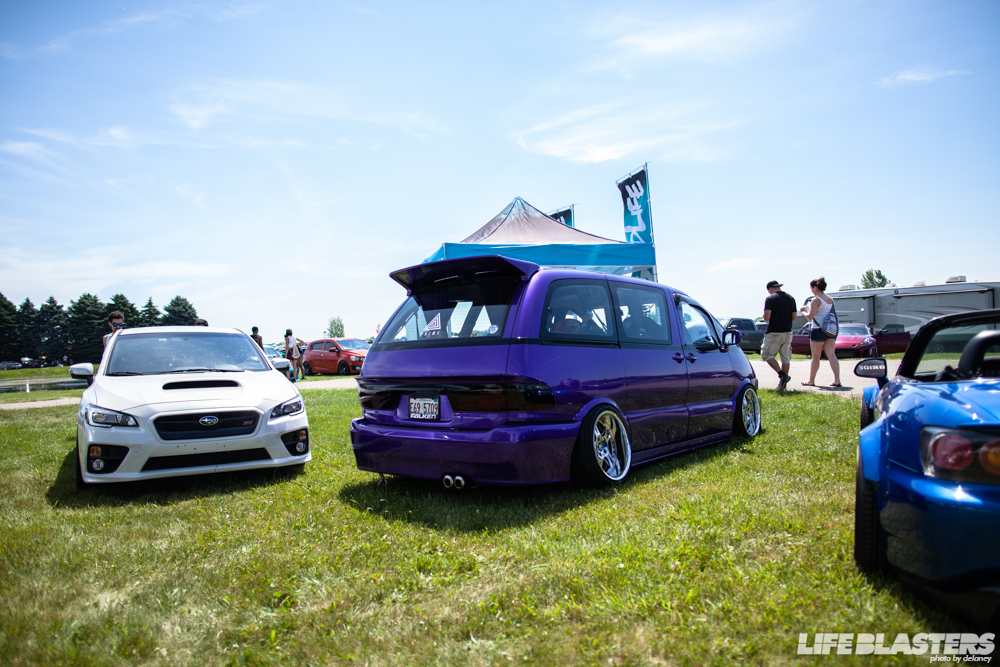 The VIP style seemed to be a little more prevalent this year. This Previa was here last year, and it looks good.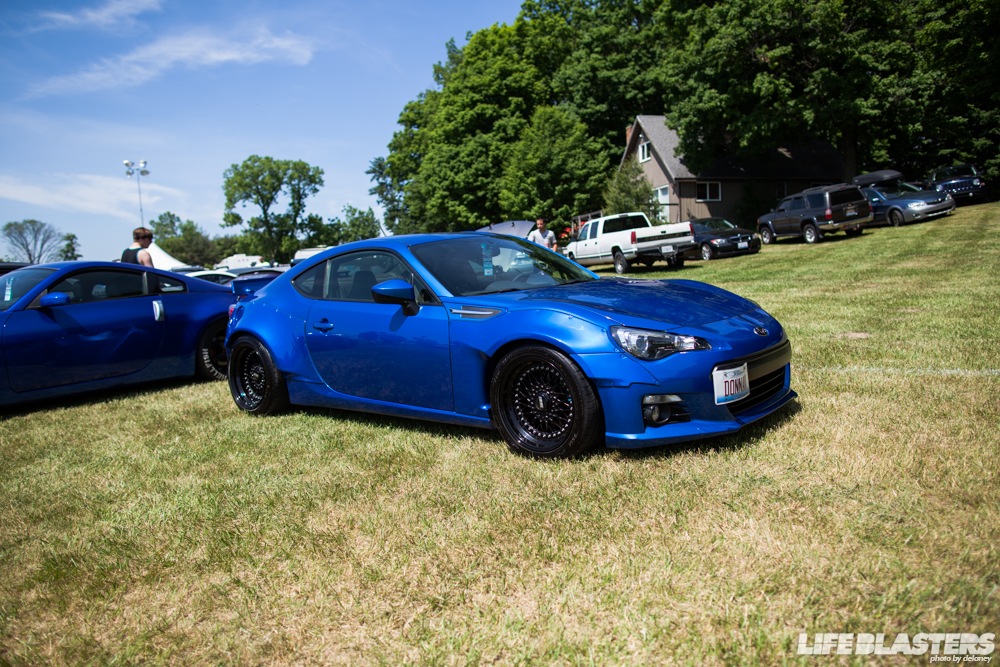 Same goes for this BRZ.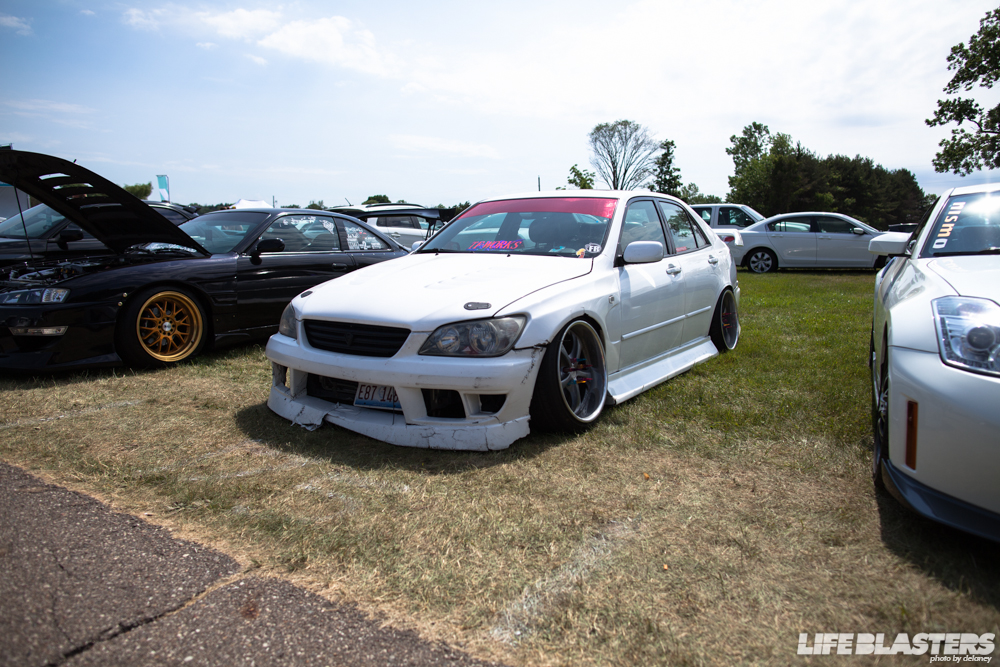 But this IS300 took it for me. There's something about the beat up body kit that makes it look properly used. It's clean, but broken, it's not built to be a show car, but it's not built to look like a race car.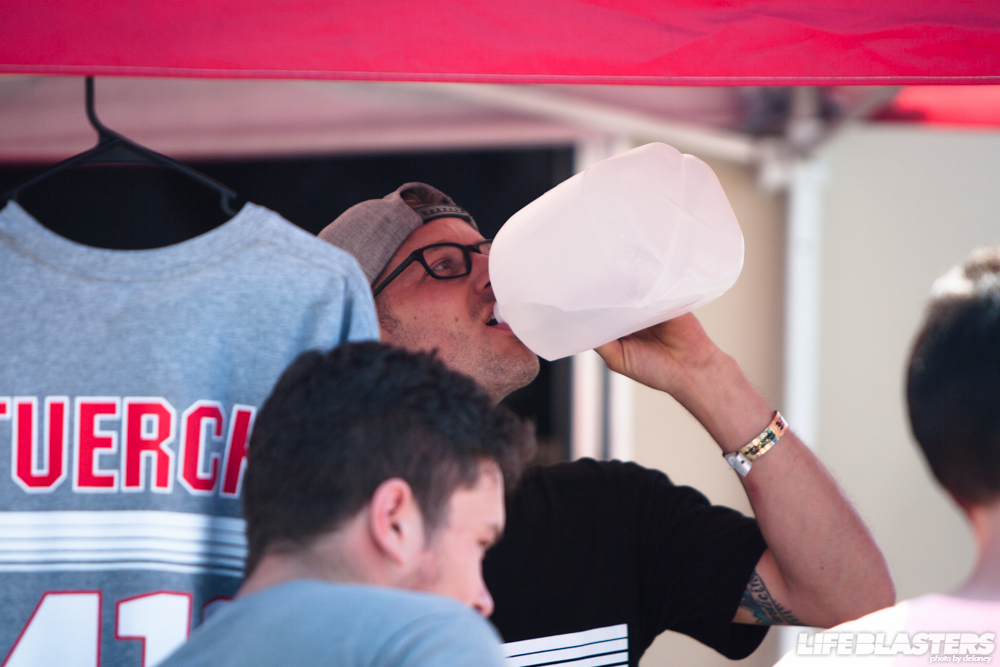 Did I mention it was hot? For one, one gallon of water was nowhere near enough for the day.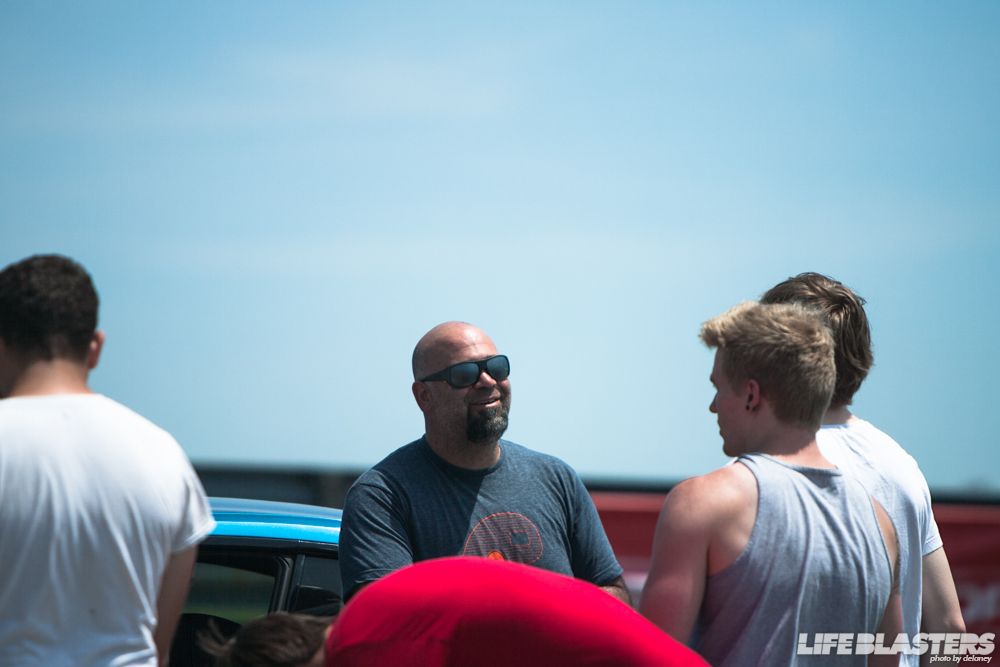 Matt Farah was another guest that came out for the festivities. He drove Larry Chen around acting as a camera car drive, and Jarod Deanda was there to commentate for the drifting session.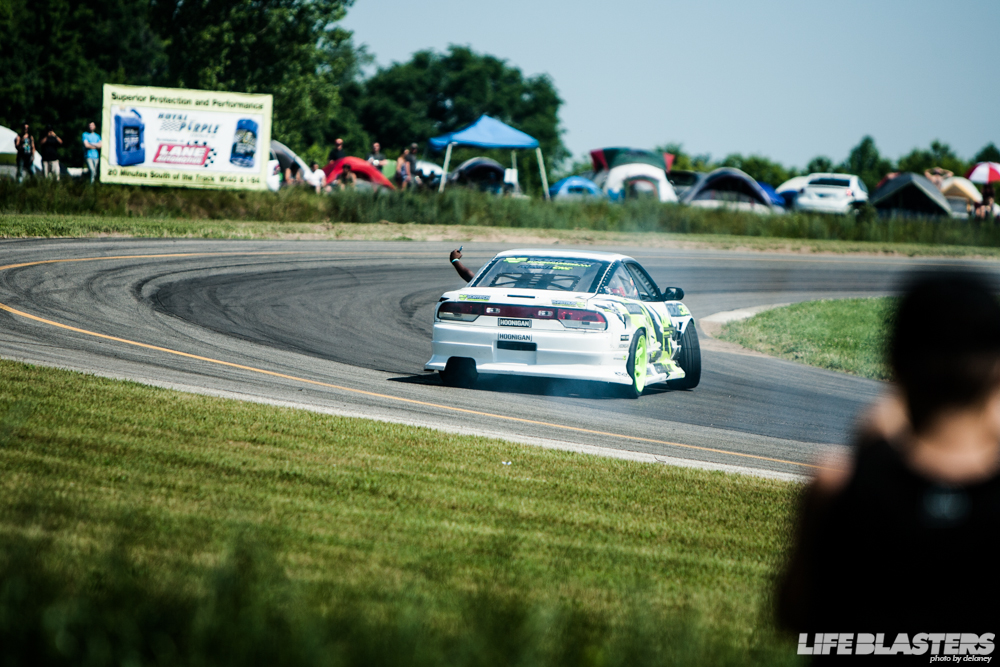 Enough parked cars though, time again for action. Hert brought out Rob Parson, the Chairslayer, to play too. It's incredible watching him control that car with hand controls.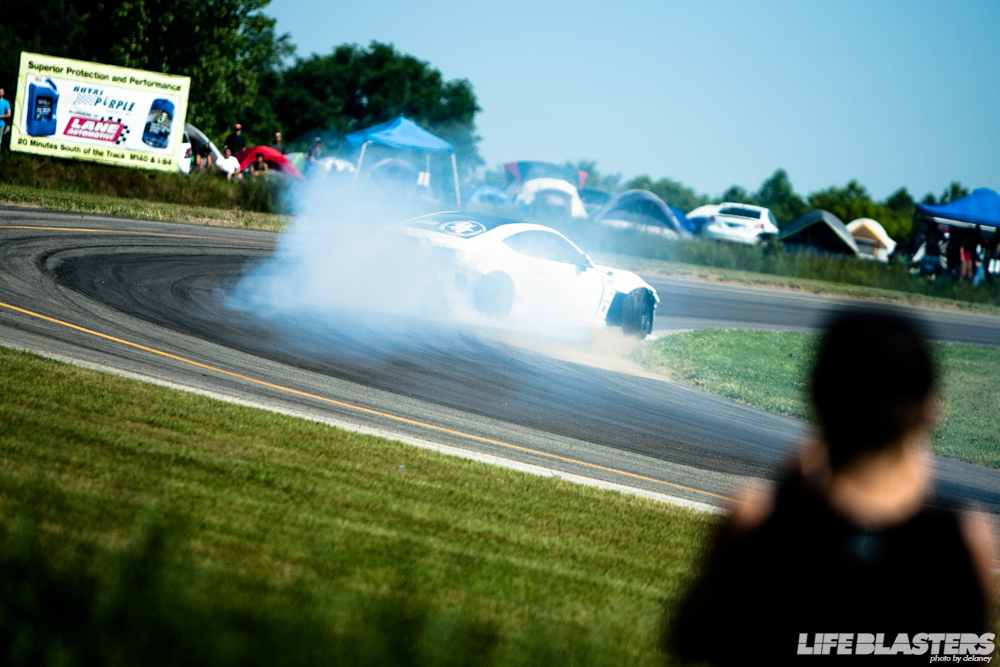 Ryan was putting his "street car" to proper use. The long straights and tight corners were perfect for high speed entries.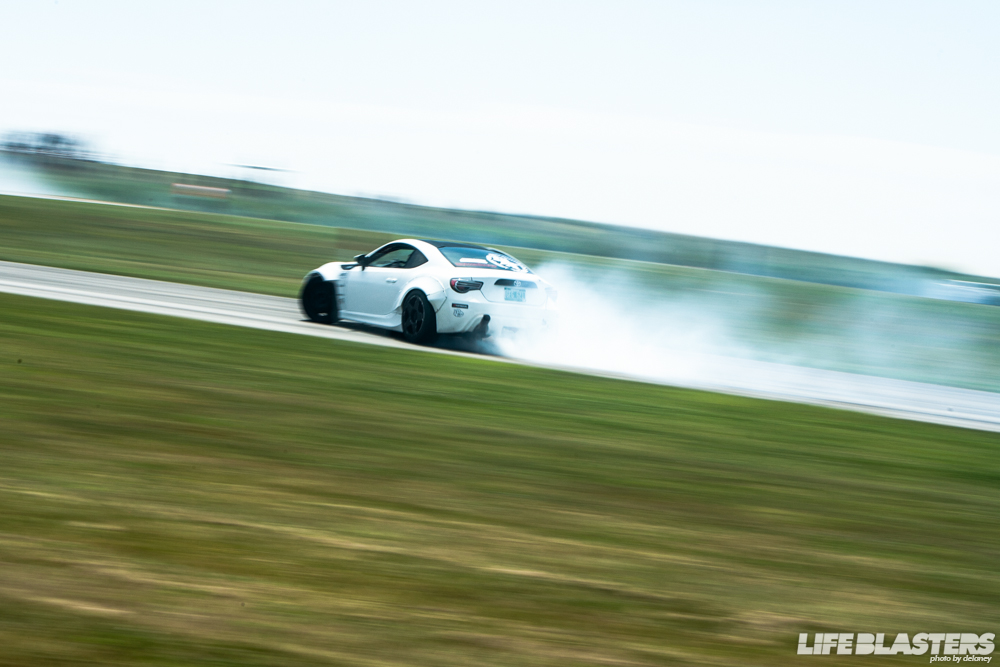 Ryan looked like he was having a blast.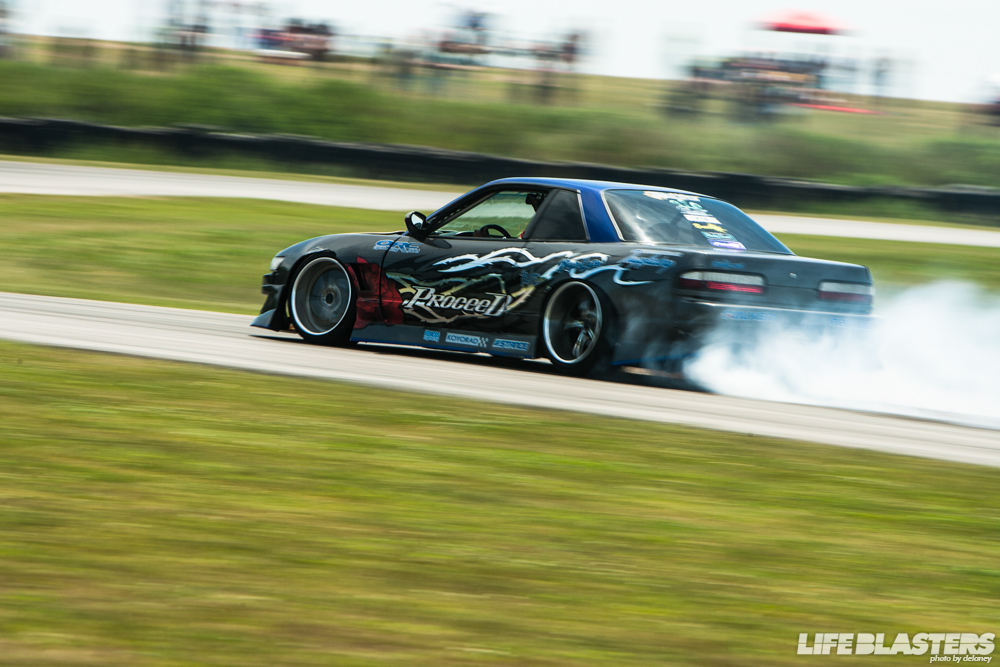 Since Gingerman is on the west side of Michigan, a lot of Chicago teams make the short trek out. A few guys from Proceed made it.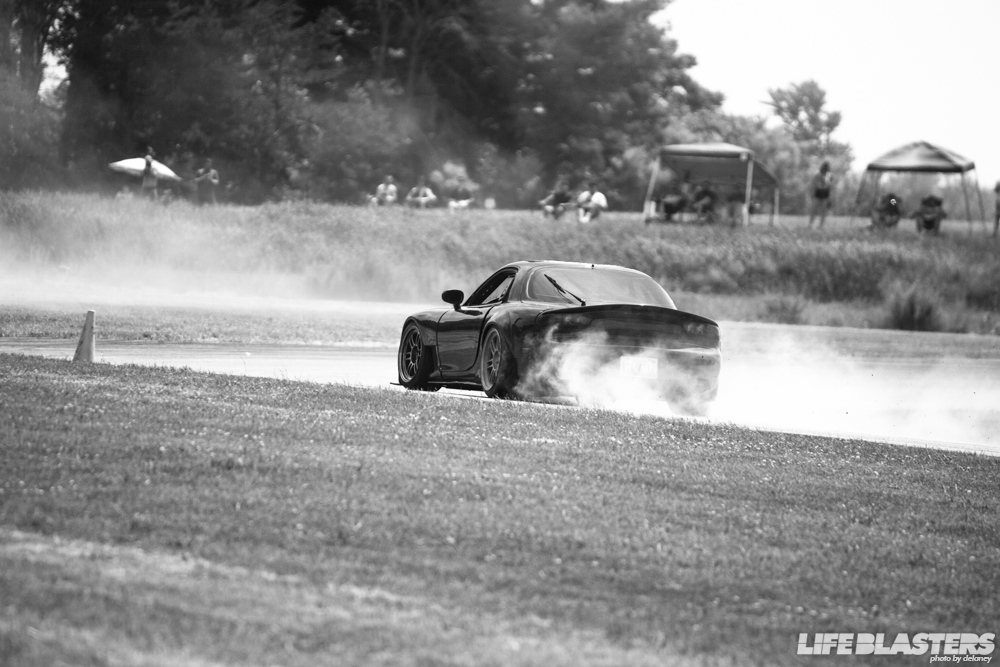 And one representative from High Fade, the team that won the first ever Final Bout.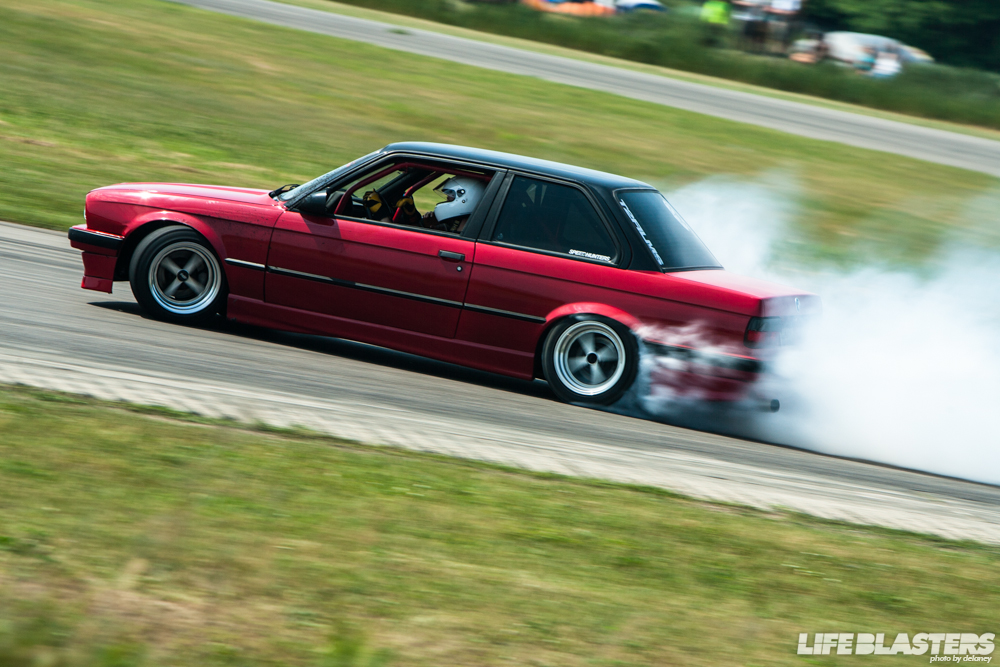 And Risky Devil had their colors on the track too.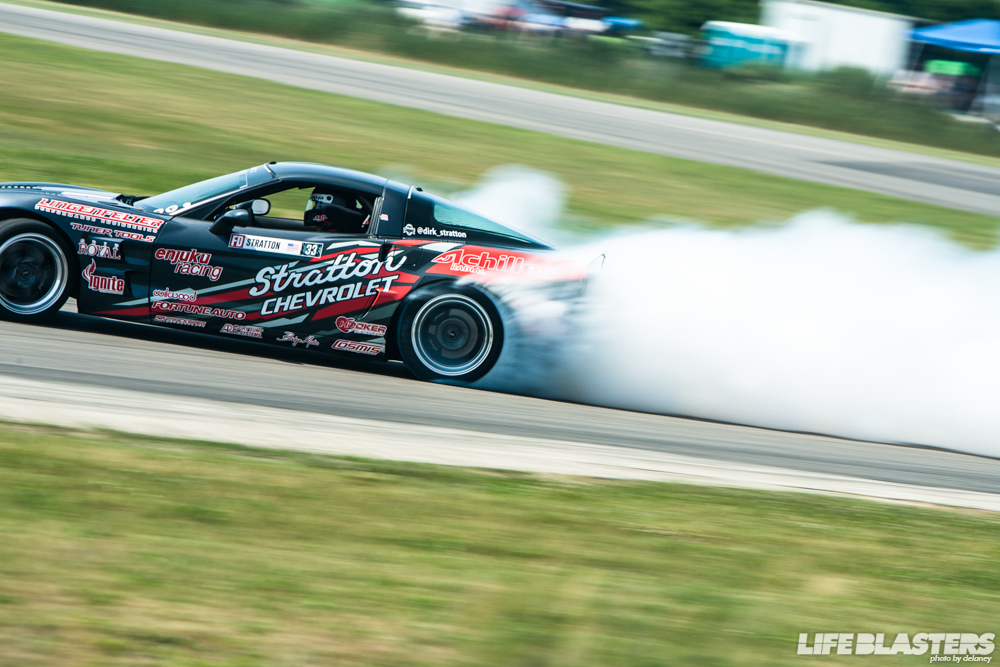 Midwest Drift Union had a pretty good turnout of their regulars. And I'm pretty sure Dirk Stratton made the most smoke all weekend.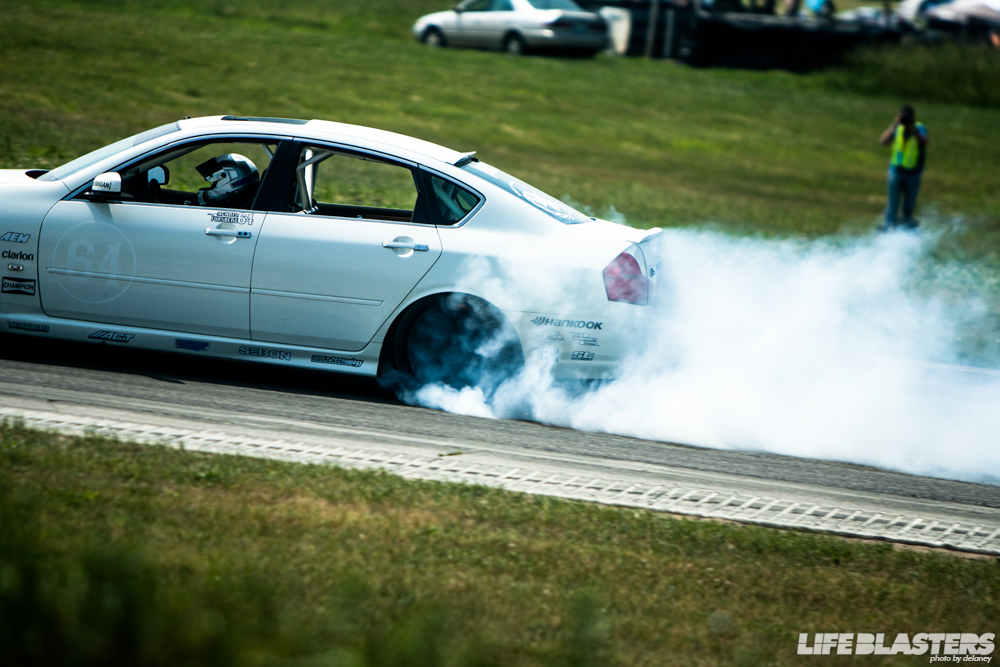 Stonebeck was putting Forsberg's Infinity to good use too.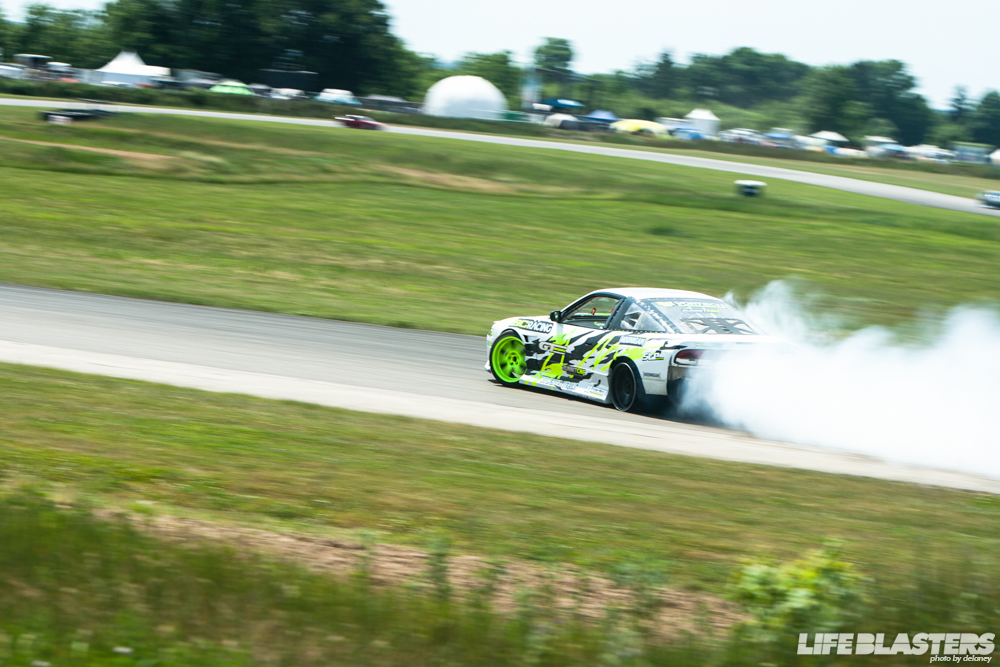 I guess you don't always need the tire on the wheel.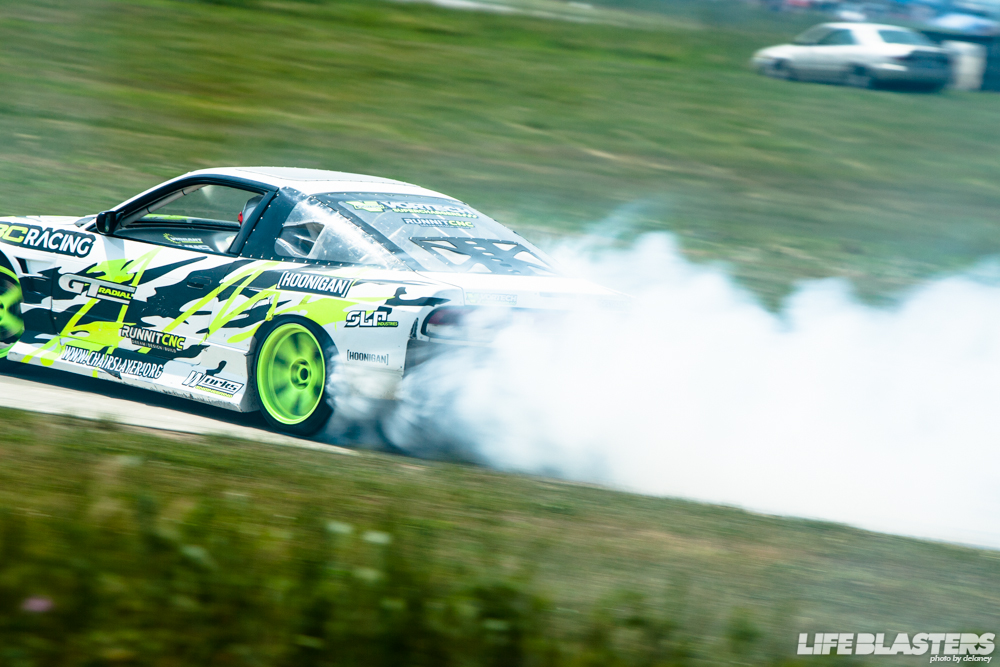 I love the way smoke comes both off and out of the cars.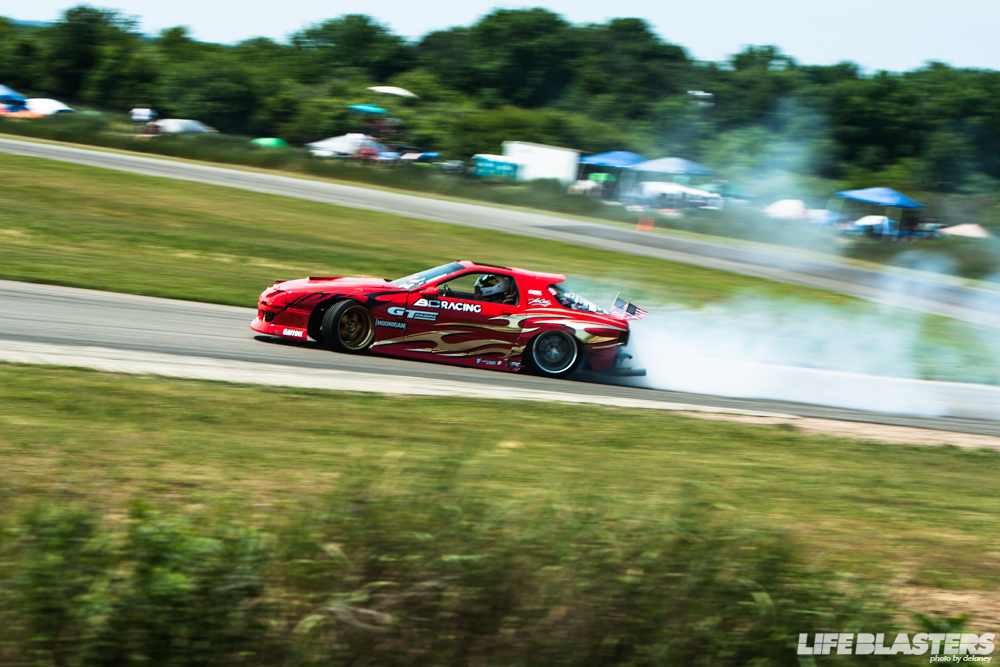 Hert made a few appearances, but it seemed to always end up being only a pass or two. Maybe the heat was a little too much for his car. But it's always awesome to have him out here.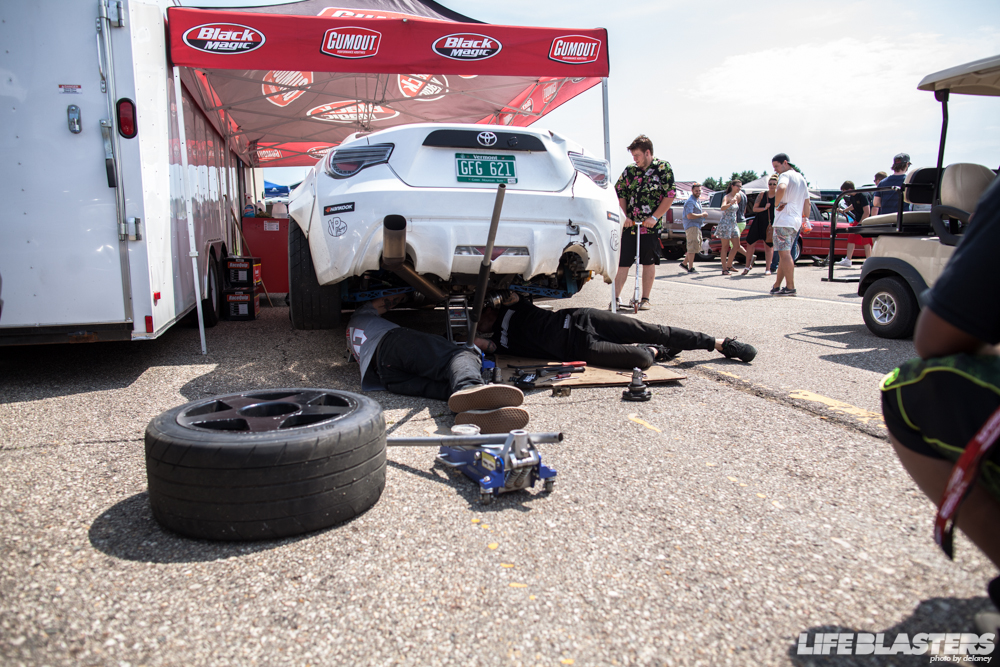 Near the end of the day, Larry was getting rolling shots of Stonebeck and Tuerck together, until Tuerck spun and drove directly into the paddock though pit out. This would explain why.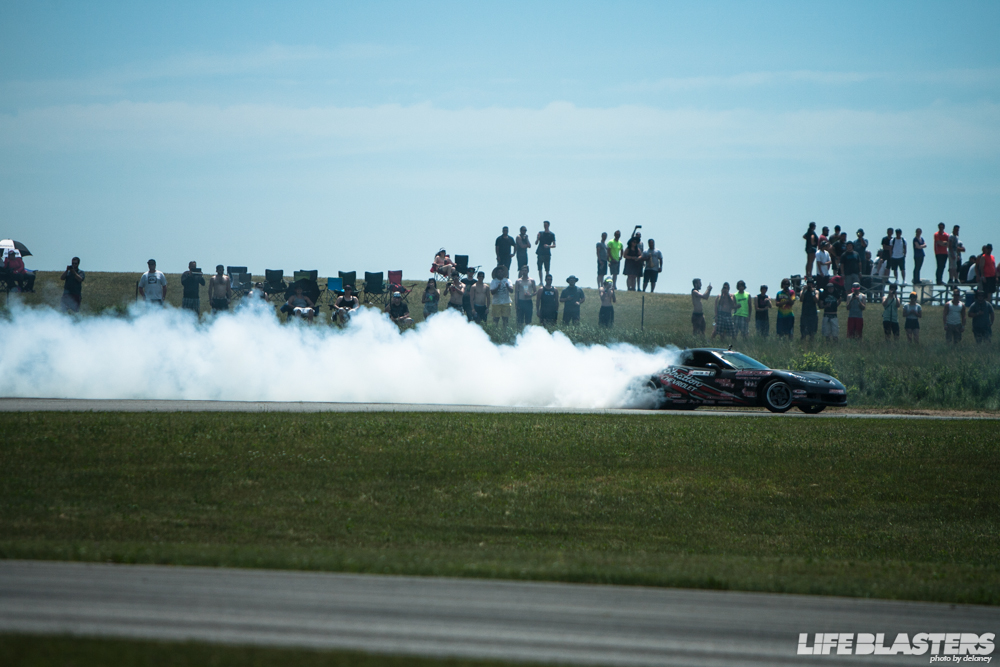 While the HPDE and Time Attack were cool, they didn't pull nearly the crowd that drifting did. Every time the cars went out for their warm up lap, the fences would quickly fill up. How can you not like the spectacle of drifting? The noise, smell and control is always fun to watch. And it was cool because there was no competition, it was just freestyle. Which is why many drivers would initiate at incredibly high speeds and spin. It was all about having fun.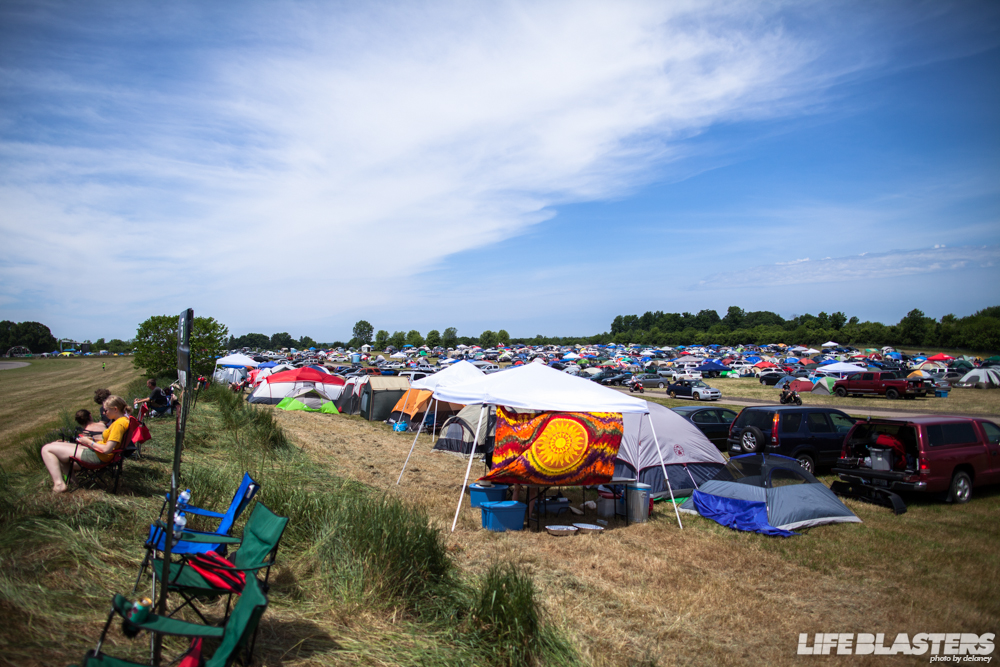 And speaking of crowds, there was no shortage of people. I have never seen Gingerman this packed.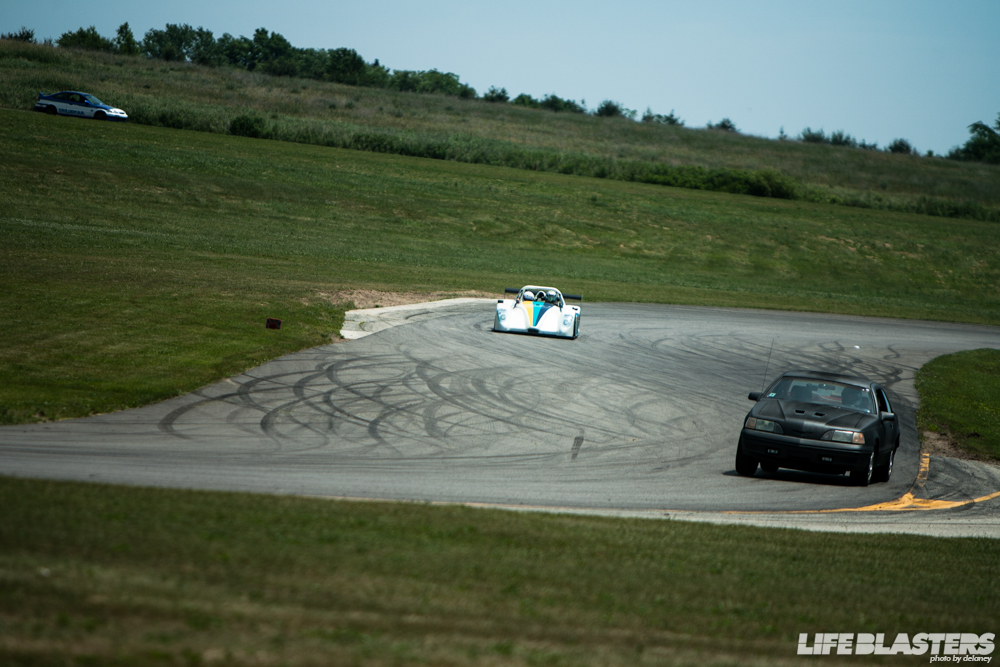 Have you ever seen a Radical and Turbo Coupe Thunderbird on a racetrack together before? You're welcome.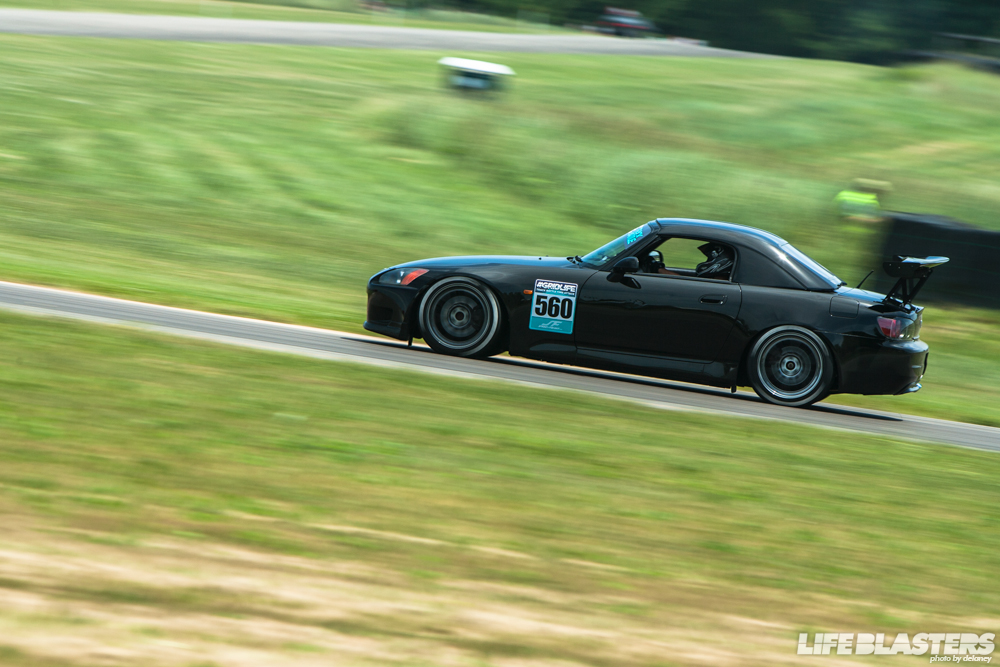 It was cool to see some actual time attack again. Even though we didn't have too many full out crazy builds, it's always cool to see different styles.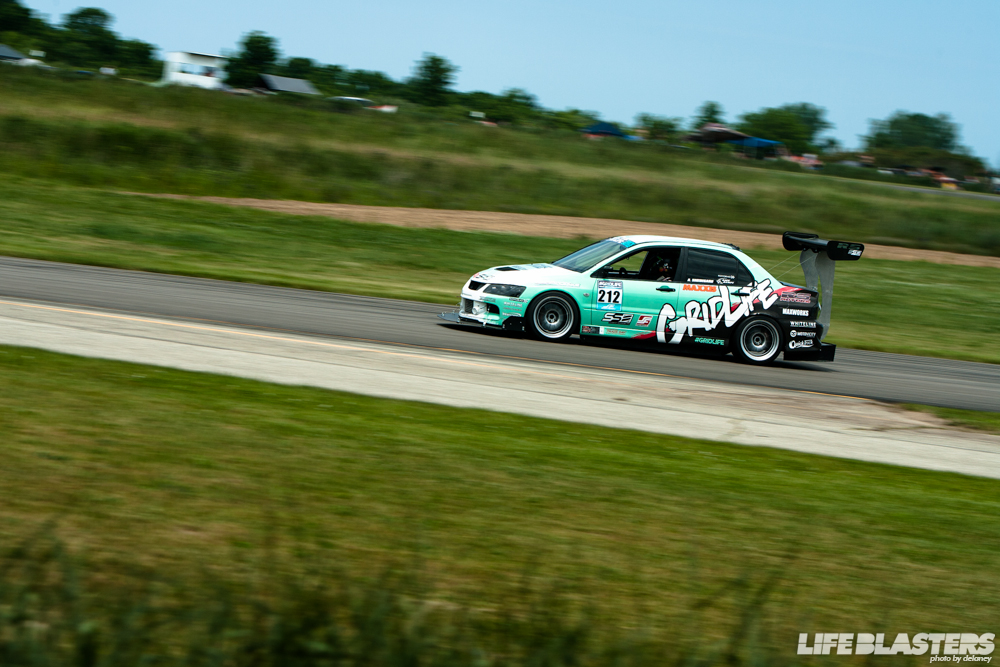 I'm so used to seeing Subarus at rally events, it was refreshing to see a large number of Evos this time.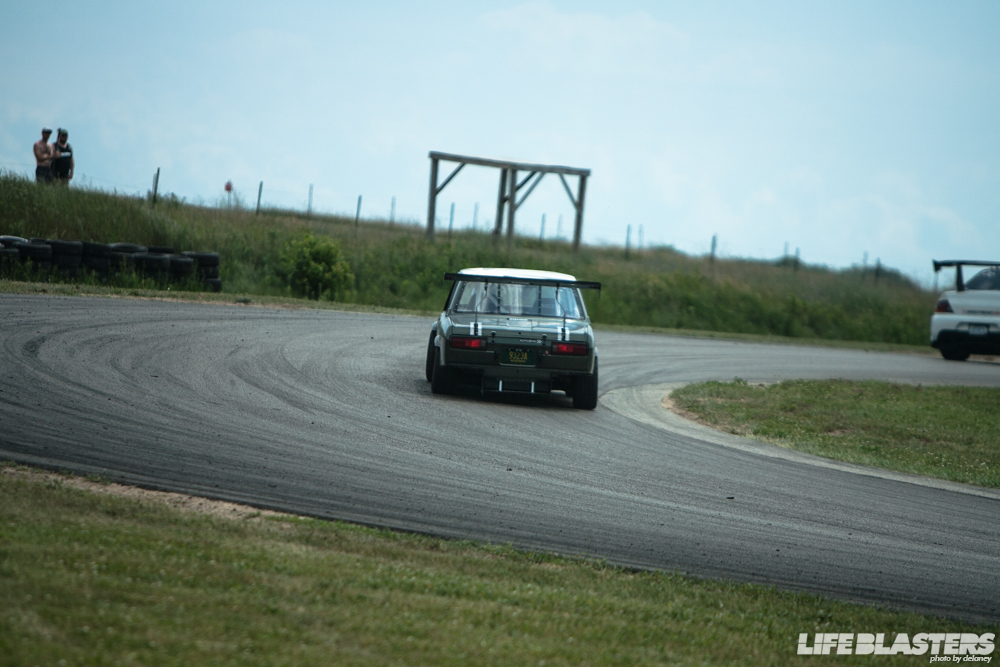 And it was cool to see the 510 running.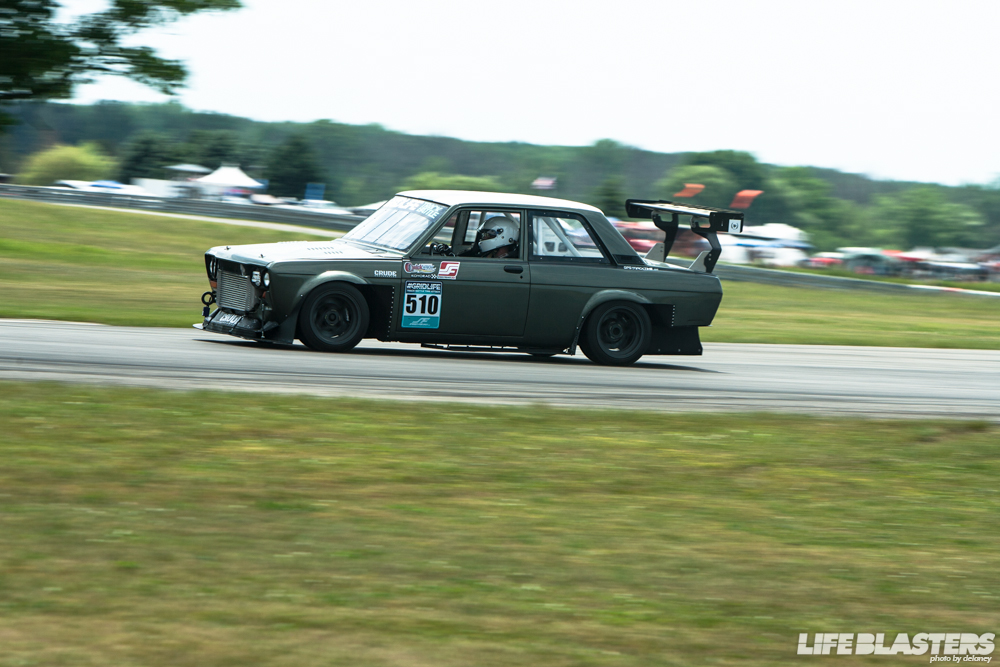 Very cool.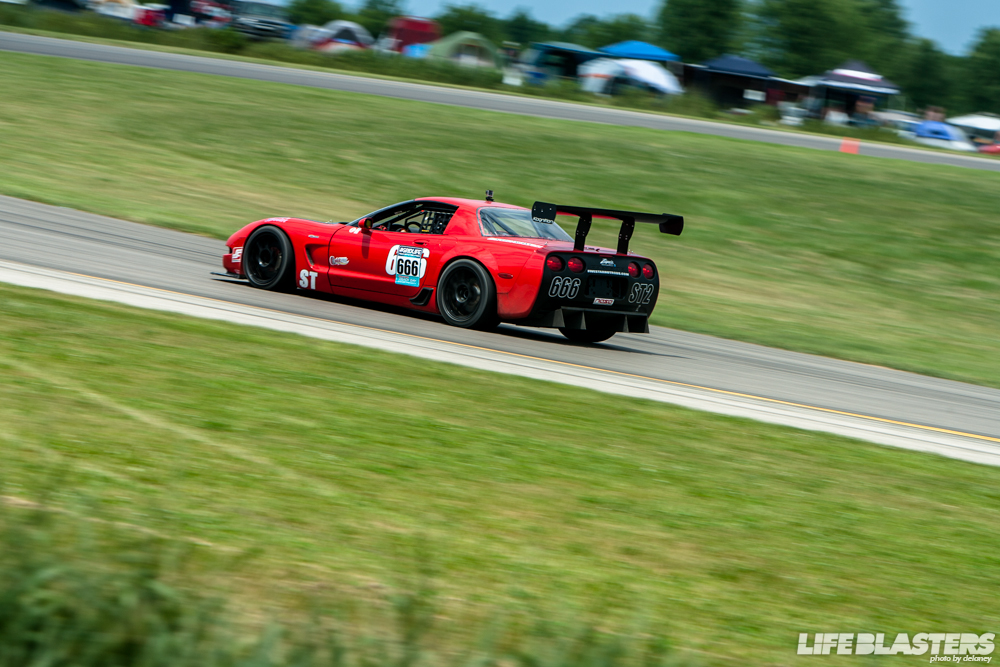 Most of the cars were Japanese and European. But like with Porsche, it's hard to have an event without at least one Corvette. These cars have proven to be very versatile- drag racing, drifting, time attack, GT racing and even the Corvette Prototypes.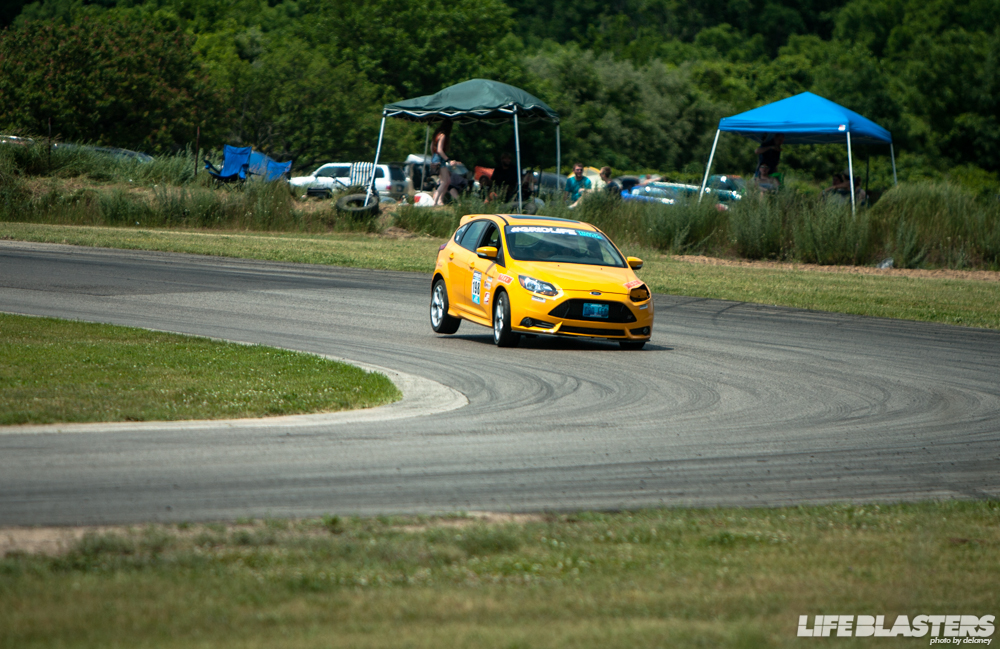 Gingerman has some pretty good run offs, so I think a lot of people felt comfortable pushing their cars a little harder than usual. Like this ST, every time he came around the corner his right rear wheel would shoot into the air. I also love how he took out the left headlight to get just a little more airflow.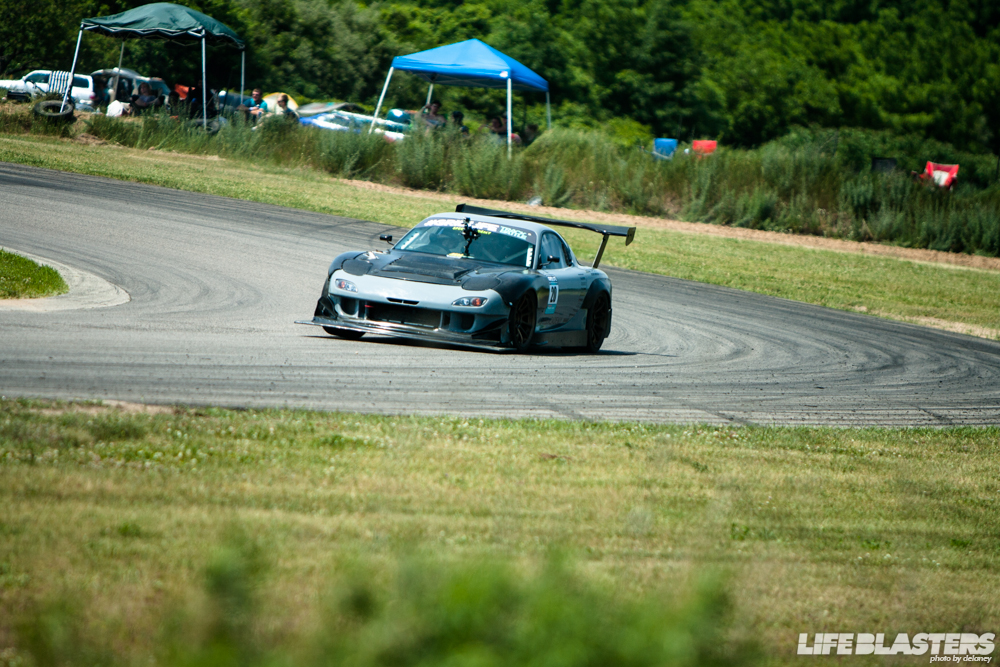 Like every other car I was excited to see, the RX7 seemed to be having trouble and limped around the course for the 10 minute session.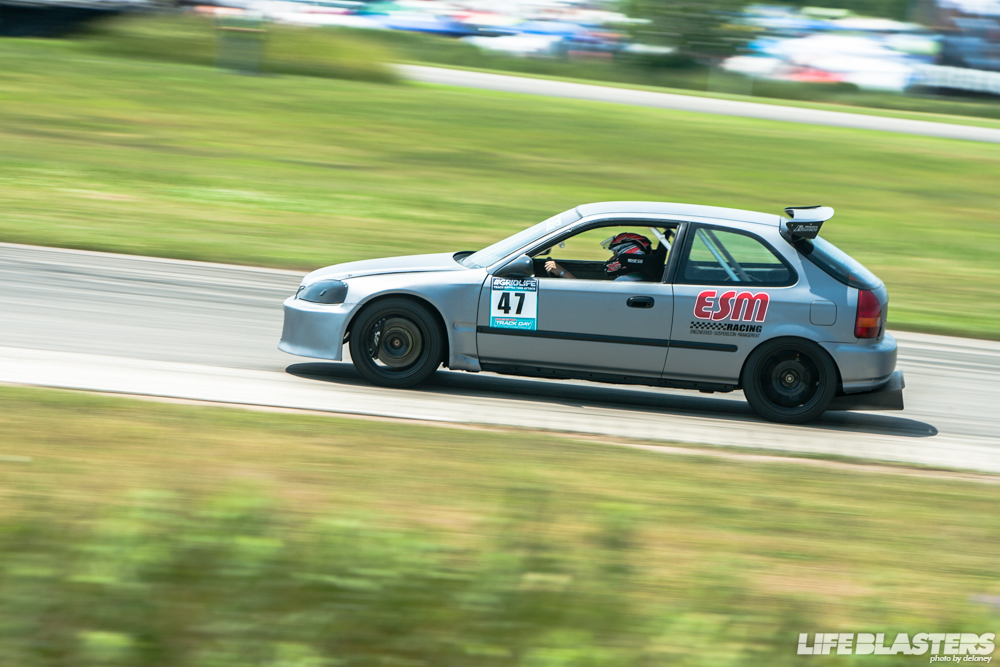 This Civic had no problems though. Once his boost built up, the front tires were searching for traction and second gear ended quickly.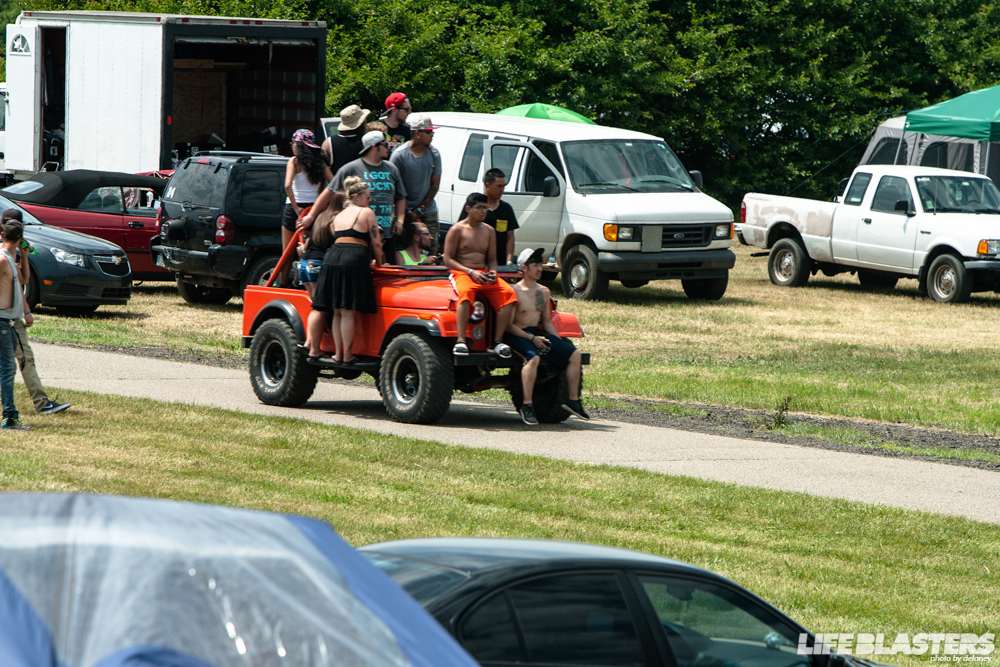 The temperature never really let up the entire day, so people found other ways to trek from one side of the track to the other.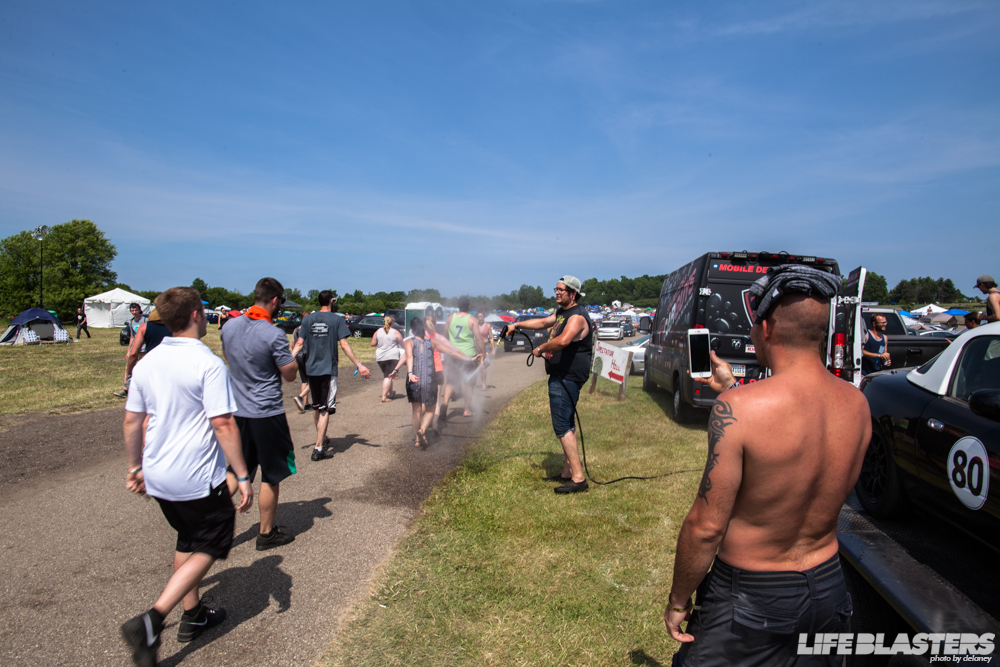 Or just made ways to keep cool.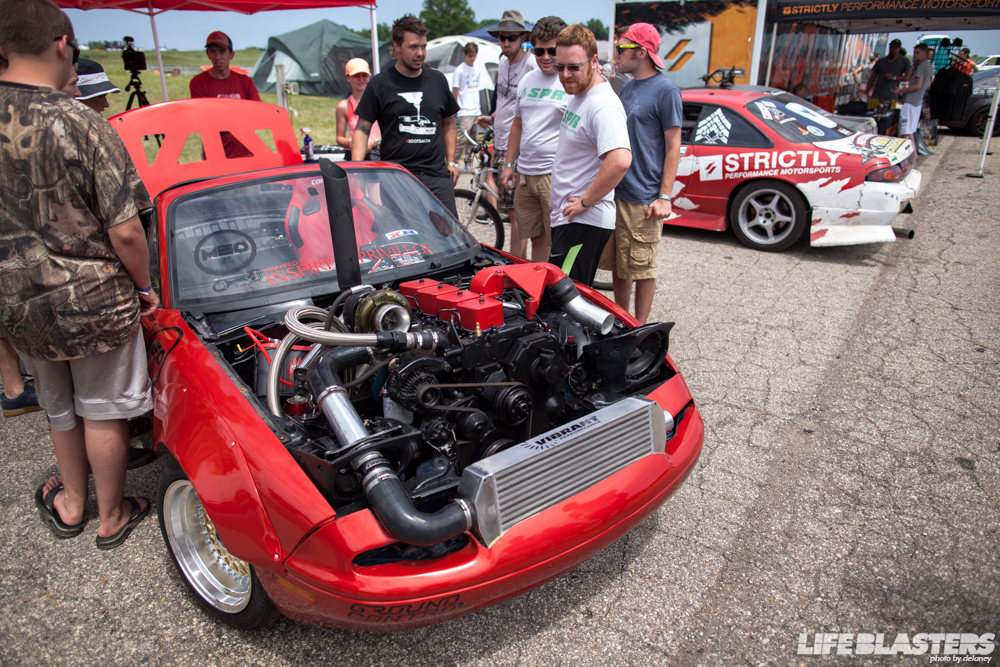 Also on hand was the Cummins powered Miata. They worked over the course of the event building it, so it never ran on track. But seeing a Cummins diesel crammed into a Miata isn't something you'll see too often.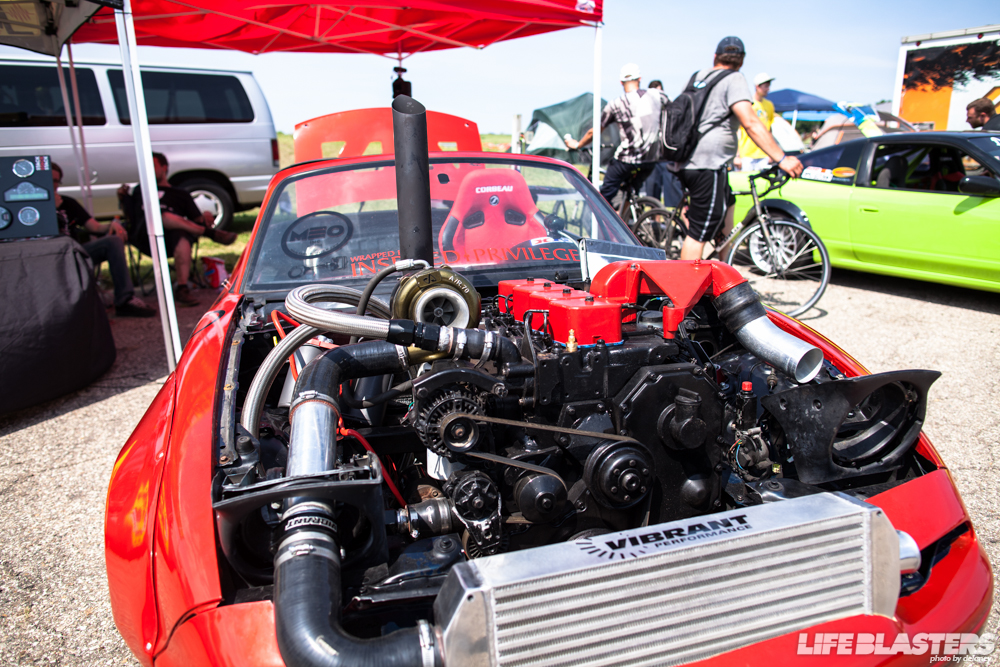 Necessary? No. Awesome, Yes.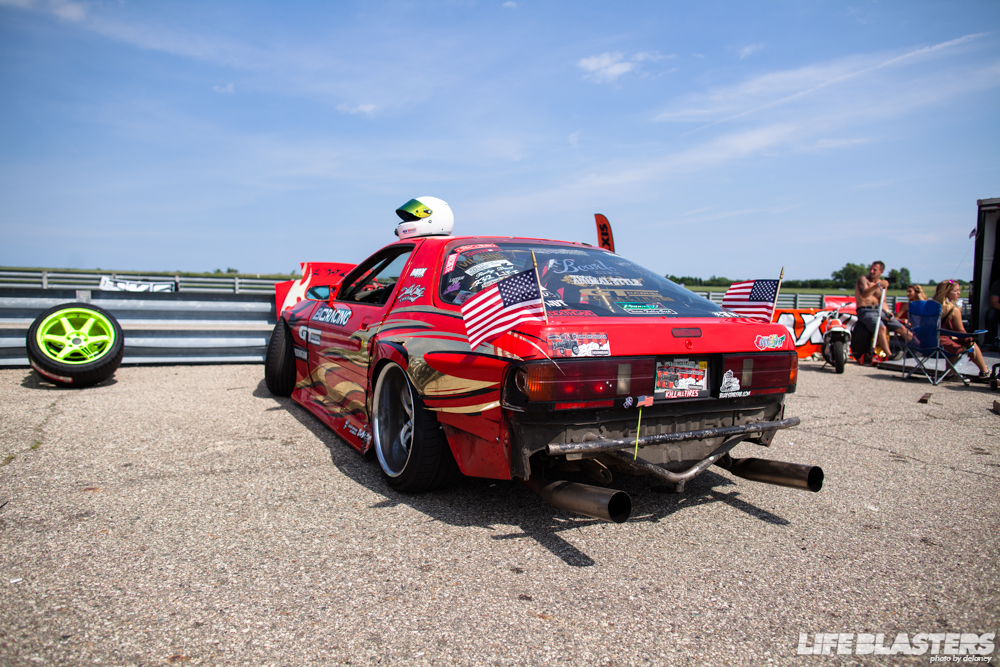 And all of this was just Saturday. Gridlife is three days of shows, racing, drifting, fun and music. I'm glad to see that it is doing so well, especially because it started off as an idea that a few people thought would be fun. I'm sure next year will now be even bigger and better.
Delaney
Email: delaney@lifebalsters.com
Instagram: @lifeblasters, @ericdelaney