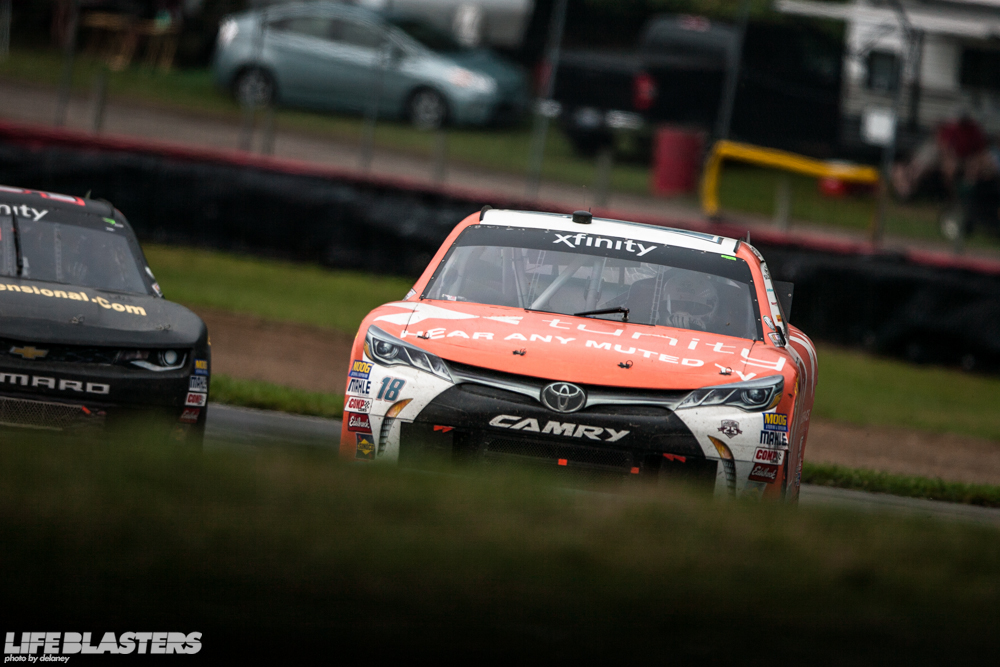 I don't know what my problem is, but it seems no matter where I go it rains. Usually it's a little annoying dealing with rain, but when it's the NASCAR Xfinity Series at Mid Ohio, it's awesome.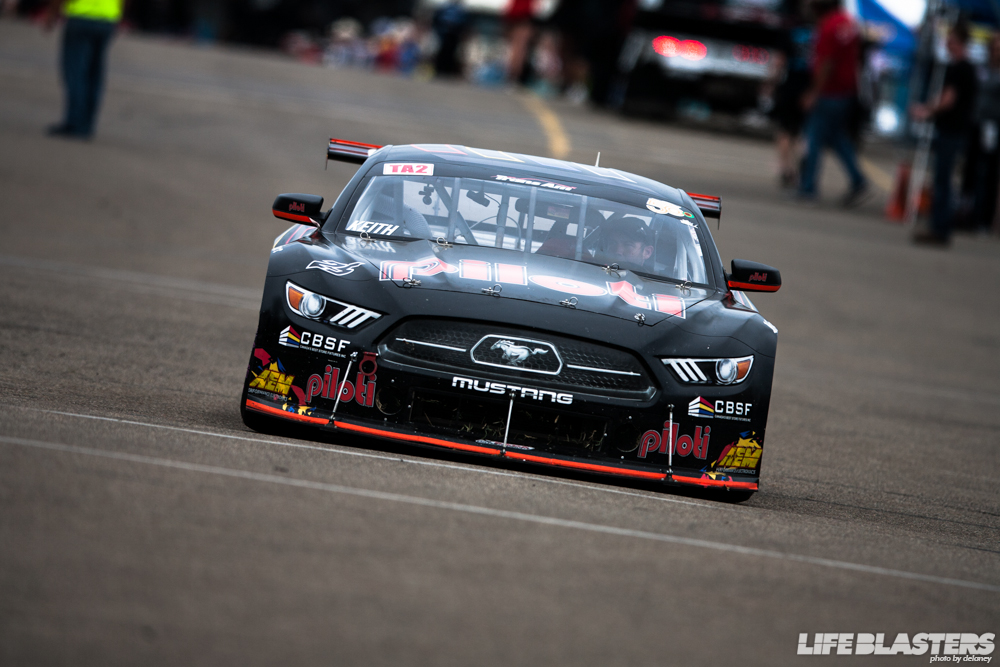 Mid Ohio is one of my favorite tracks in the US, I grew up coming here so it holds a special place in my heart. I think it's really cool that NASCAR has been experimenting with road courses with the Xfinity Series by having them run various courses all over North America.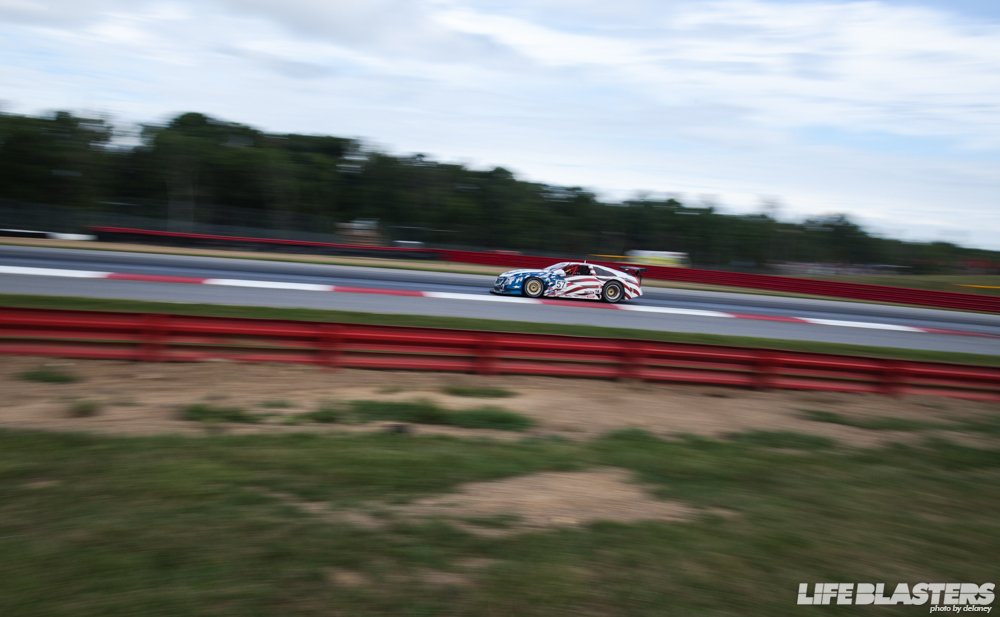 The Trans Am Series was one of two supporting series on hand too. While the cars aren't as cool as the old Javelins and Camaros, the TA2 and TA cars are pretty mean looking. This Cadillac is pretty menacing.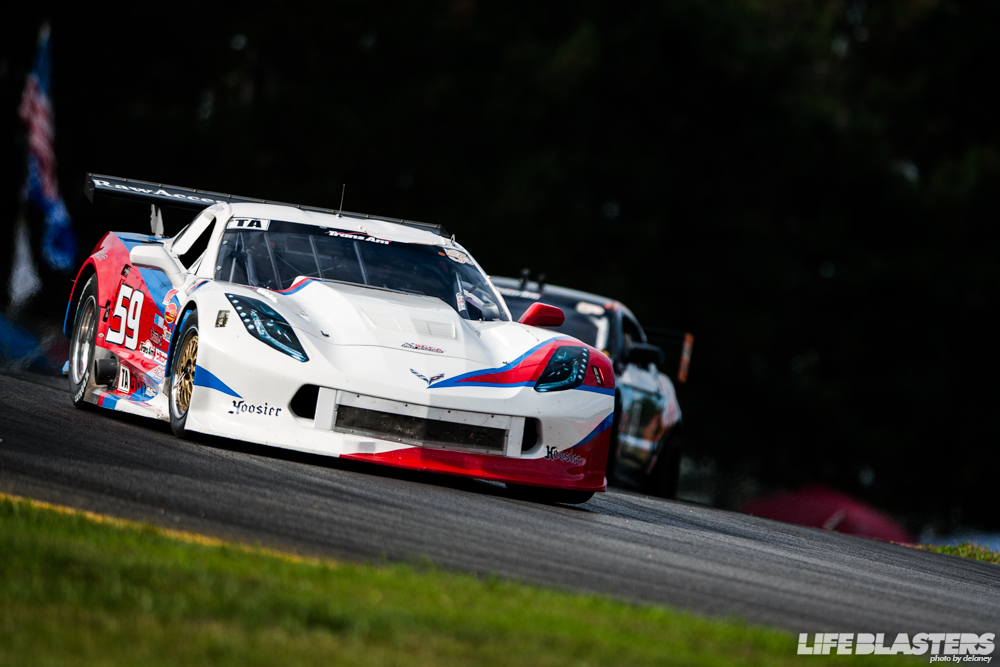 Even the Corvettes have a pretty meaty look to them. I sometimes forget that Trans Am is still around, but with a pretty healthy field of cars, it looks like it's still going strong.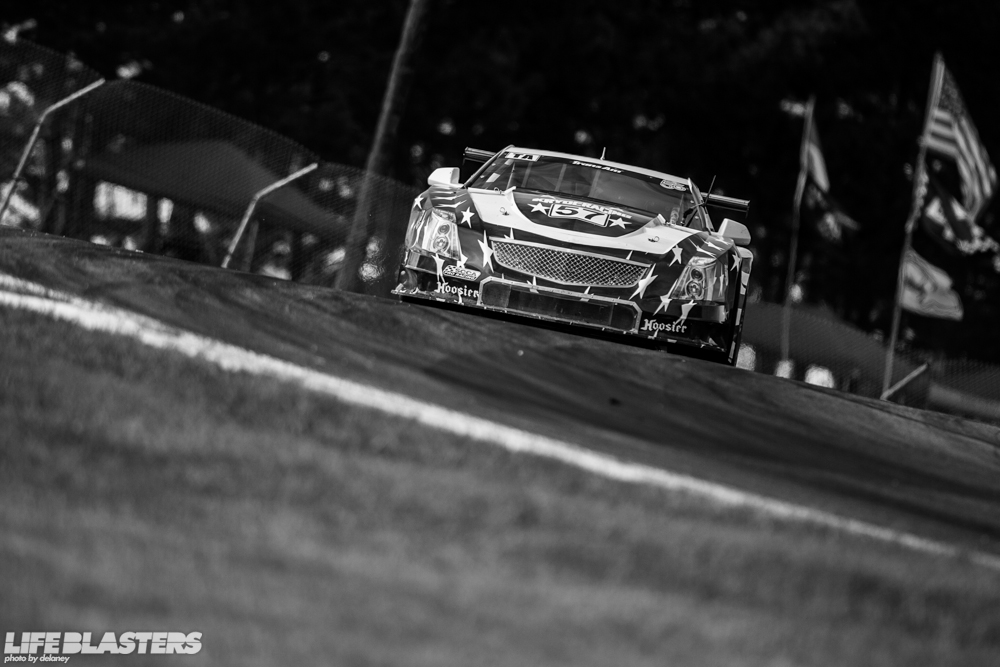 I do love the Cadillac.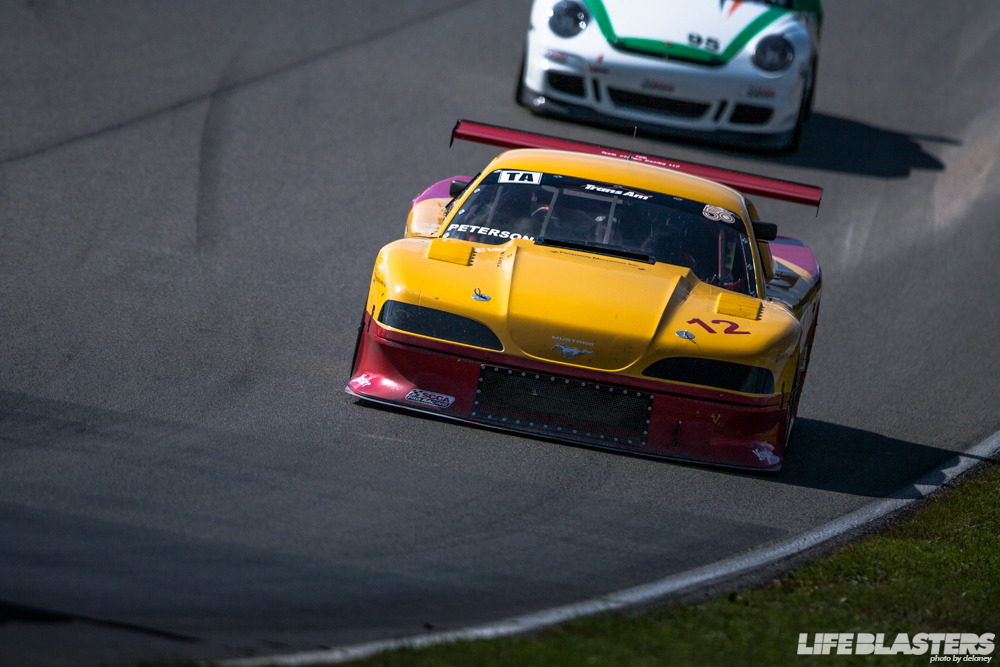 But you can't beat the old Mustang. Every other Mustang was either the current generation or the last gen, but this guy was still running the old school Mustang from the '90s. This is the era of Trans Am I remember.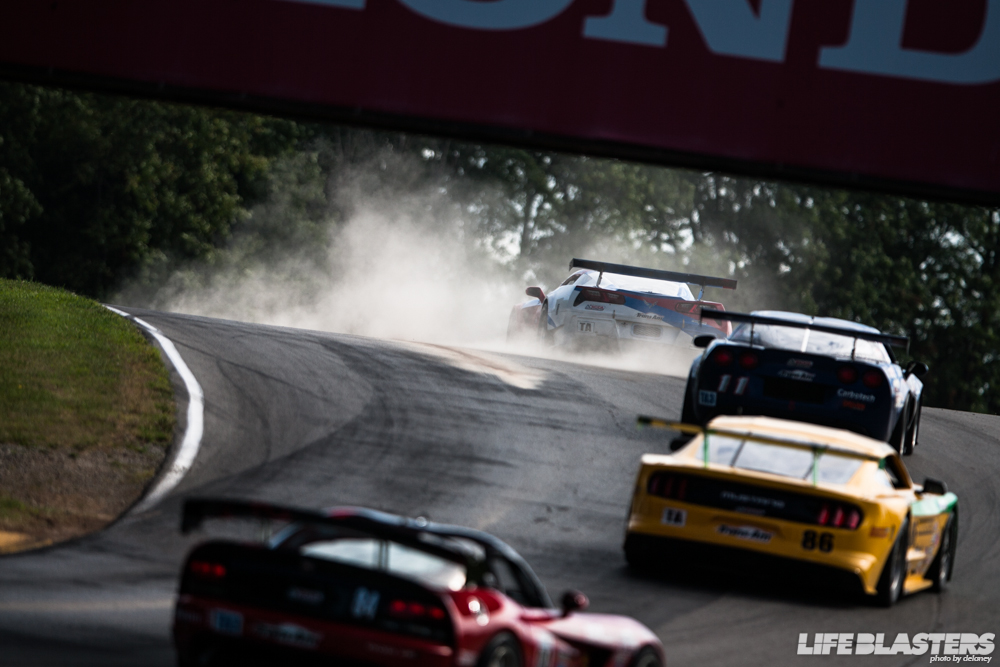 There was a pretty heavy crash when a Corvette spun out, tried to rejoin the track and was t-boned, so the race ended under caution.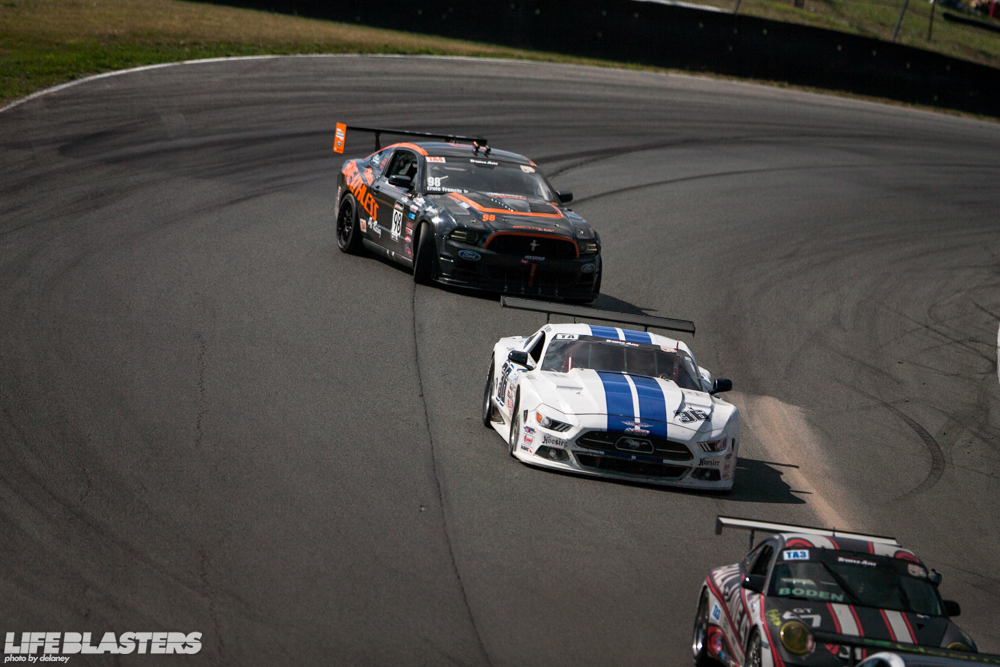 During the cool down lap this guy in the Mustang was sliding around every corner.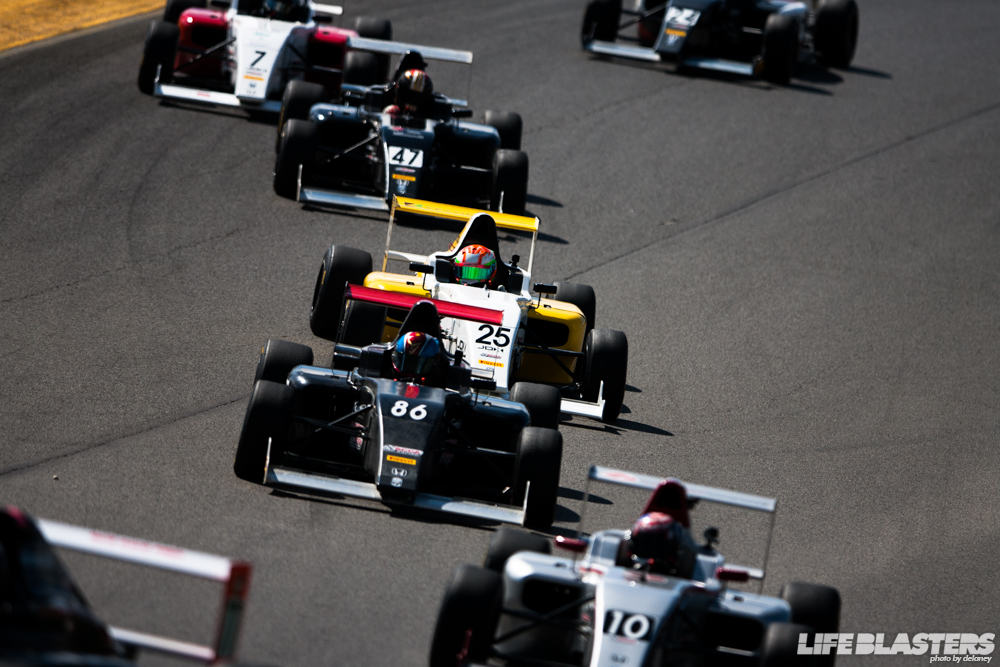 After Trans Am was the F4 Championship. It's the first year for F4 and it was cool to see some open wheel racing this year too.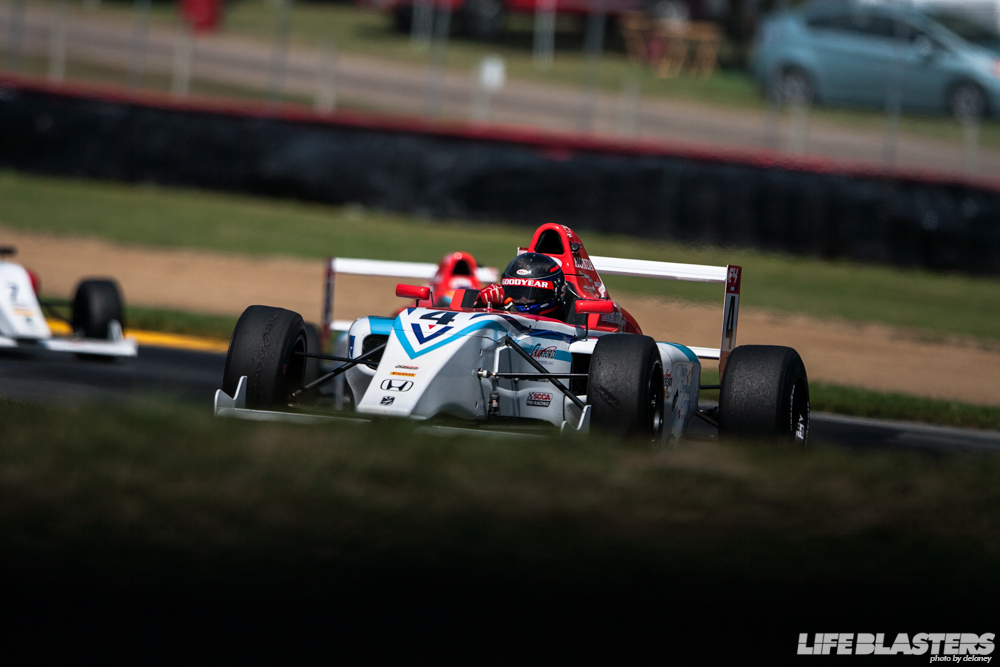 These drivers are probably future IndyCar drivers and maybe even F1 drivers. One of these drivers could be the next Michael Schumacher, who knows?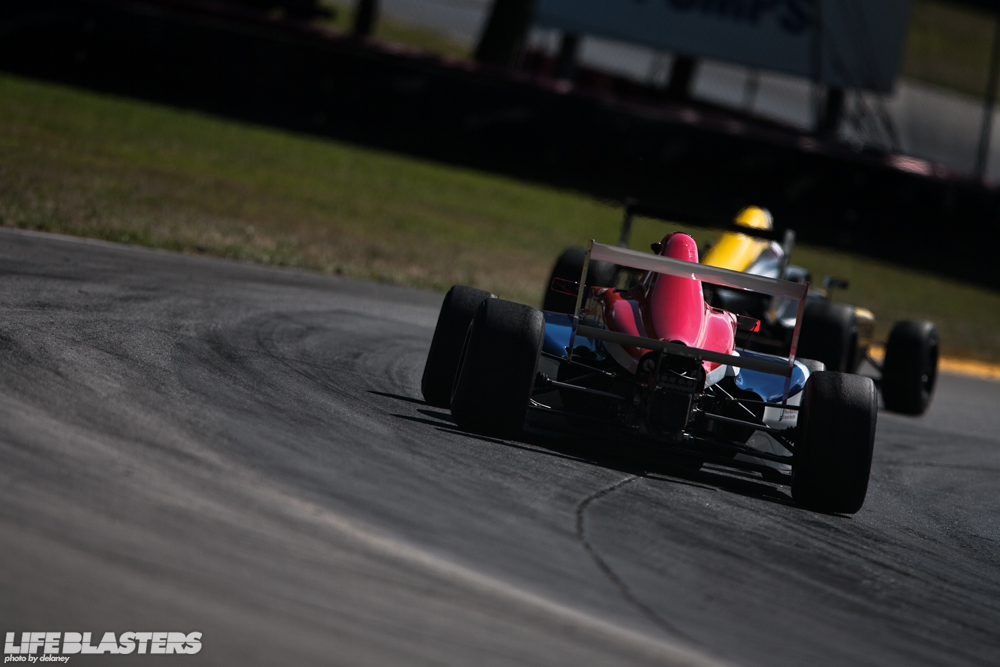 They too ended under caution, little did I know how much caution time this day would bring.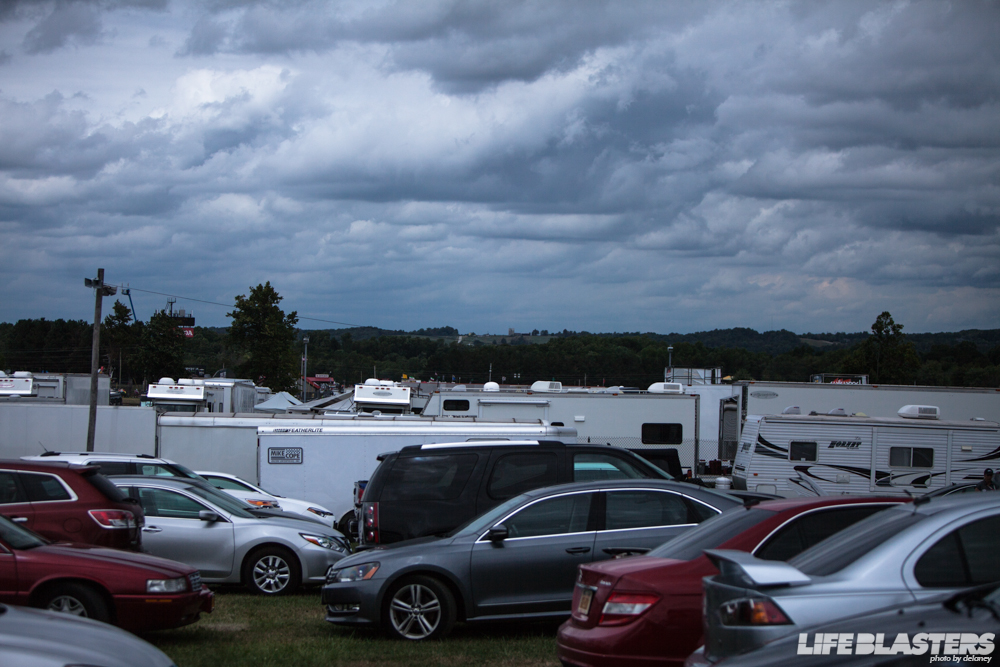 I kept checking the weather the week leading up to the race and there was a 90% chance for heavy storms. Which sounded awesome for racing, but bad for possible red flags and delayed races. The day of the race chances dropped down to around 30%, but about an hour before the race the clouds looked as if they were ready to make things interesting.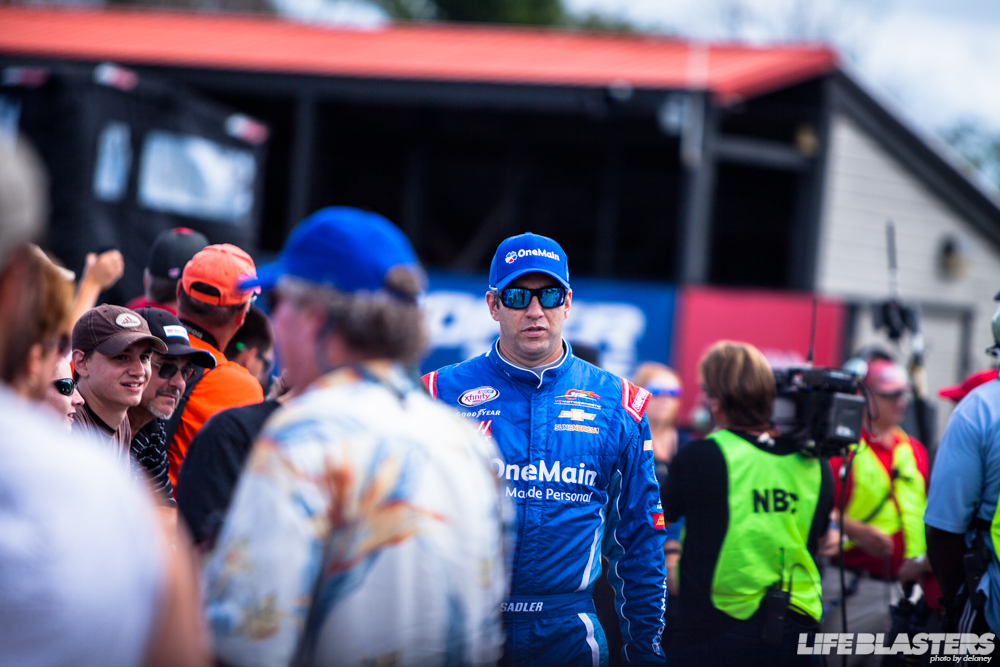 But they didn't slow anyone down.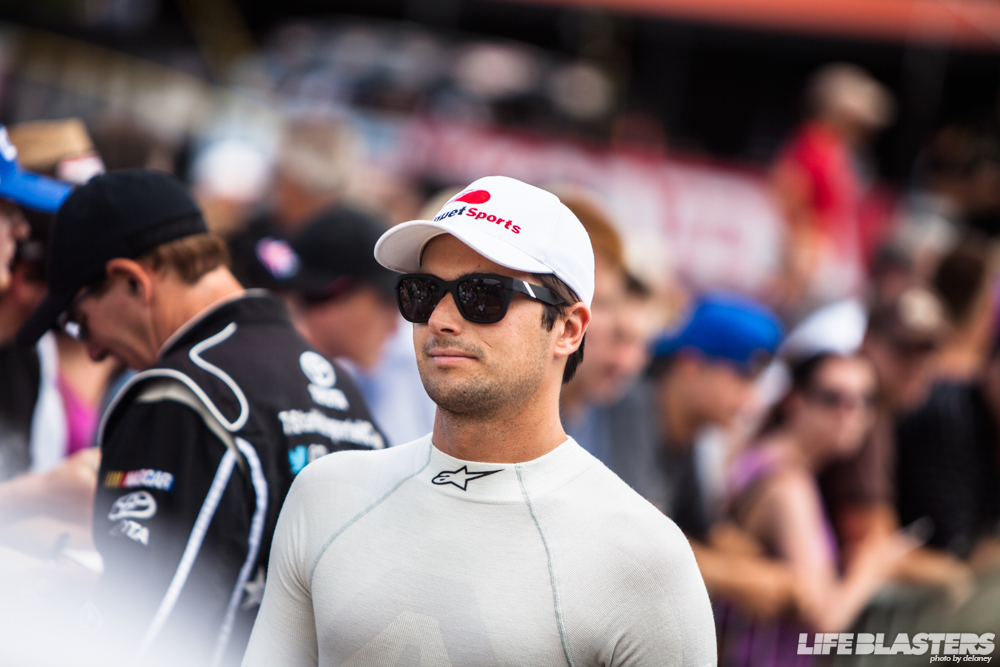 It seems like Nelson Piquet Jr. shows up everywhere.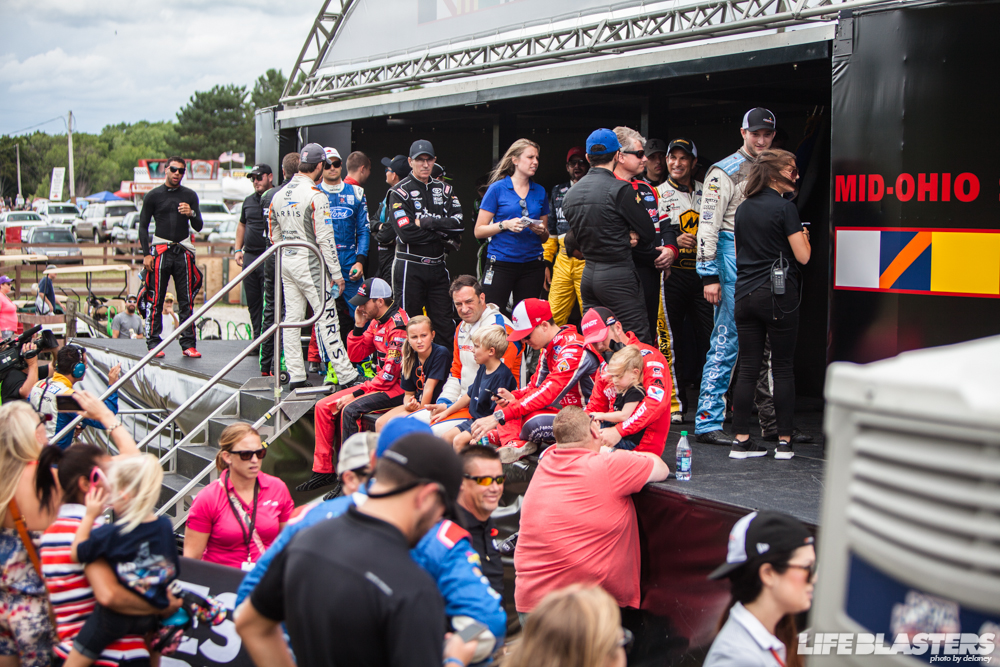 Everyone has seen driver introductions from the other side, but you don't always see it from the back.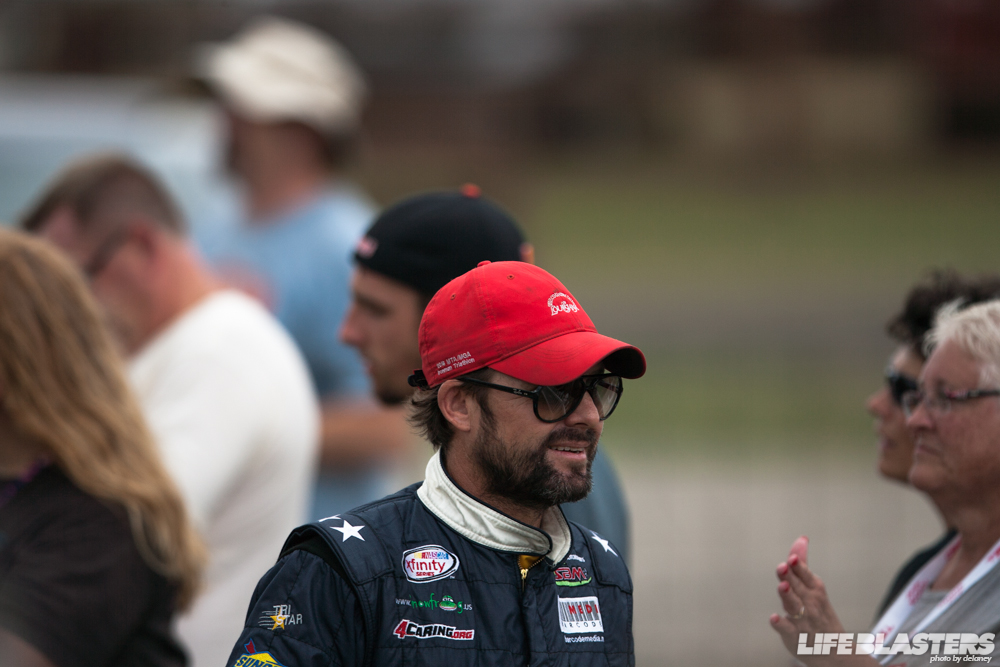 This is Stanton Barrett, and most people probably haven't heard of him. He's been racing in various NASCAR levels since 1992 and he's a stunt man. But the reason I have him in this story, back in the old NASCAR games, I'm talking NASCAR 2002, NASCAR 2003 era, I always picked him as my driver. No idea why, but it was cool seeing him in person.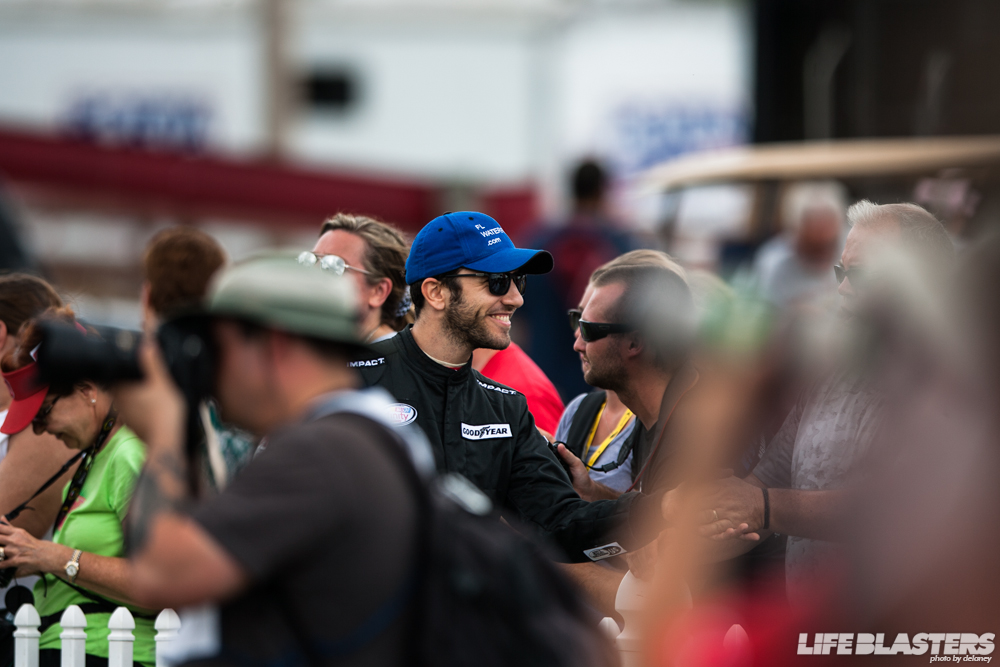 Alon Day is from Israel and usually races in Europe, but made his NASCAR debut here at Mid Ohio. He also raced a Dodge Challenger, even though Dodge pulled out of NASCAR back in 2013. Some called it the zombie car.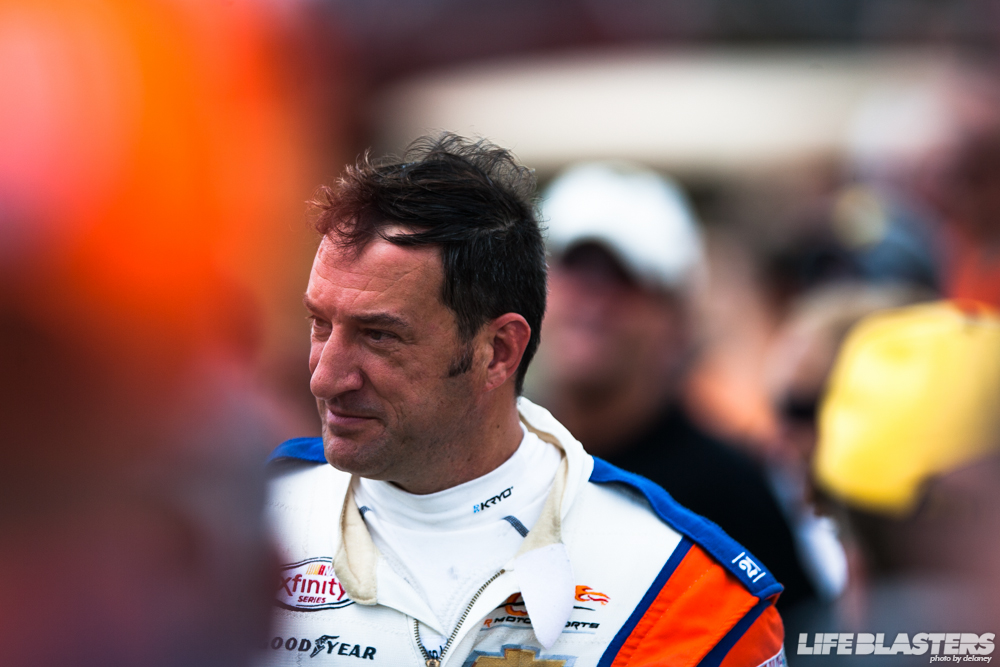 From Queensland, Australia is Kenny Habul. A road course ringer, he comes in to race at road courses to help out teams who might not have a driver that feels comfortable on road courses.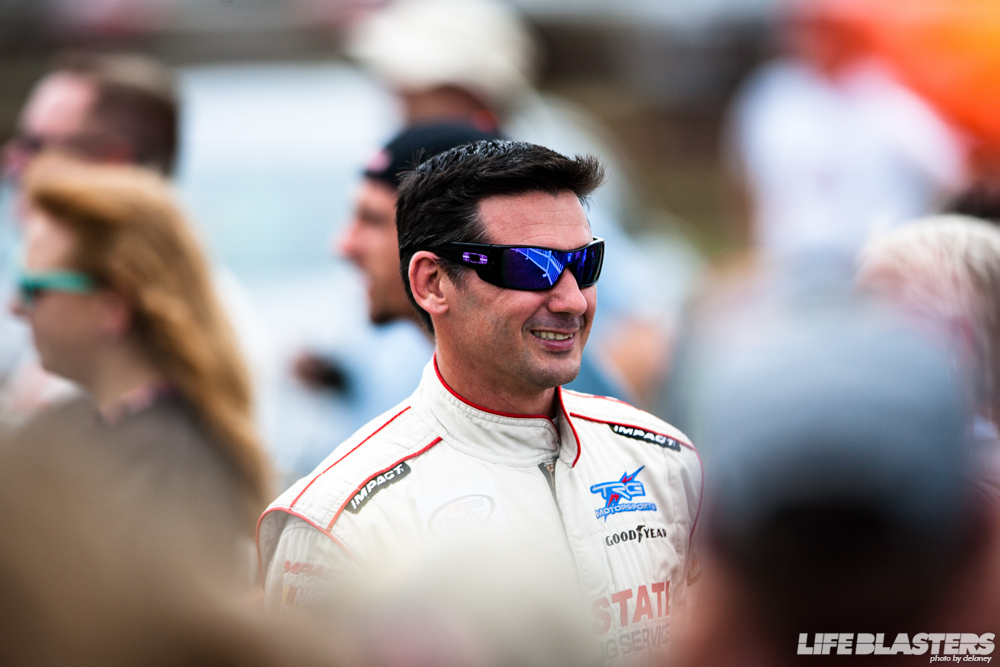 Another road course ringer was Andy Lally who was called in the week before to race.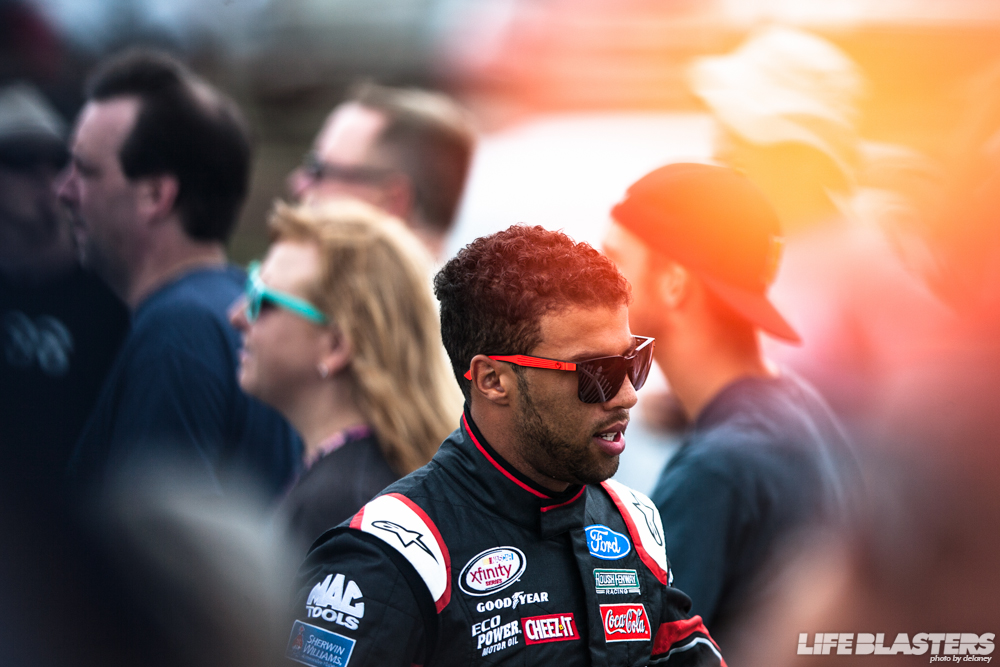 My favorite driver is Darrel Wallace though. He won the first Mudsummer Classic (Eldora Dirt Derby,) I went to in 2013.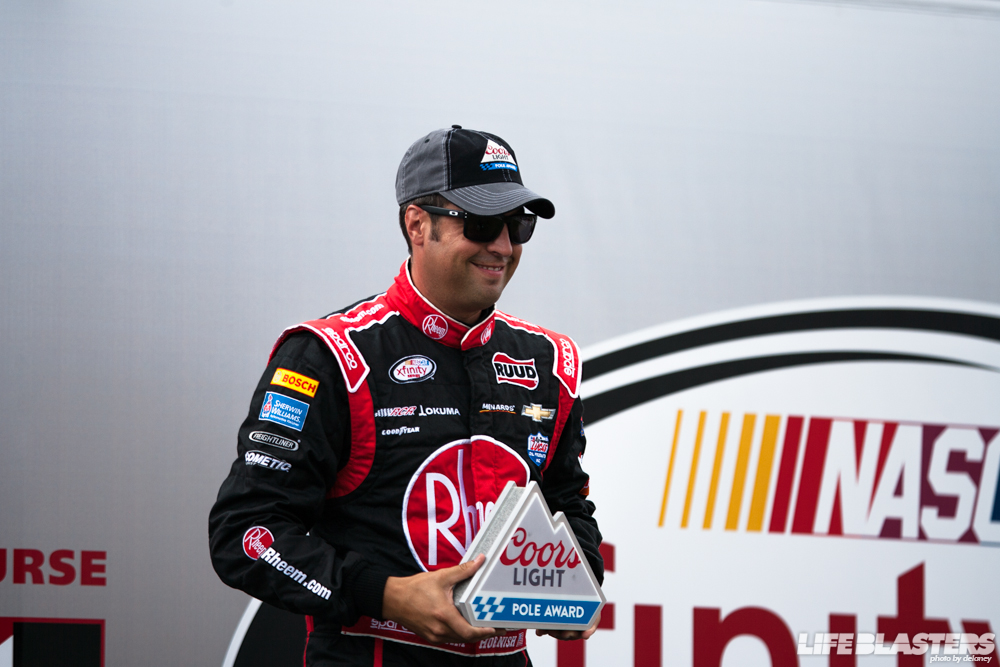 But the crowd favorite was local boy Sam Hornish Jr. He was born 2 hours away from Mid Ohio, so of course he has a good feel of the track. Good enough to grab the pole.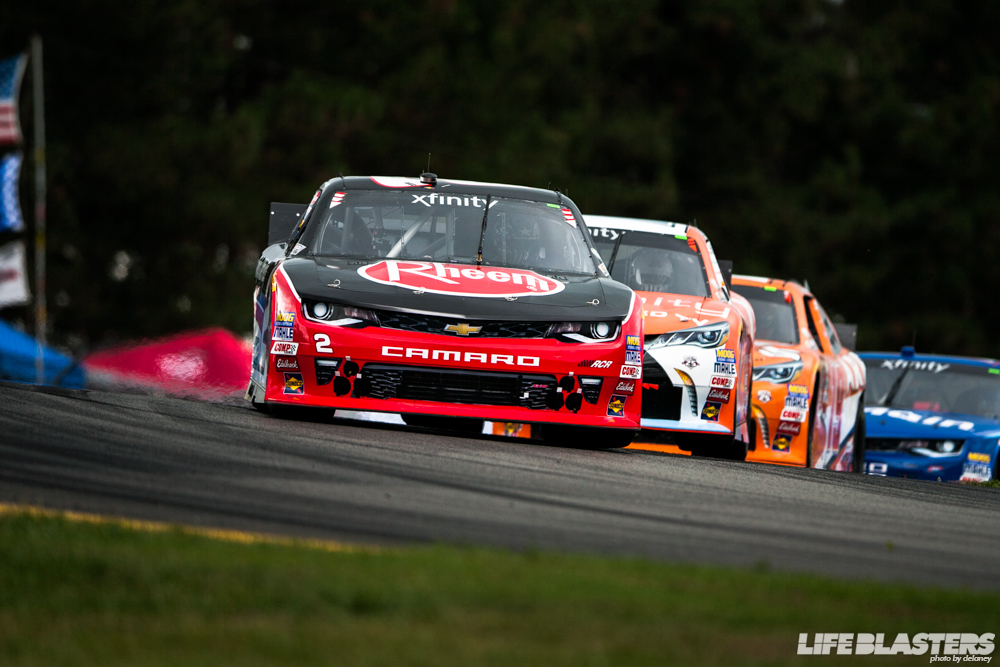 One thing I love about Mid Ohio is the elevation changes. Depending on where you are, the cars are either higher than you or lower than you. It's a fun to track to experiment with.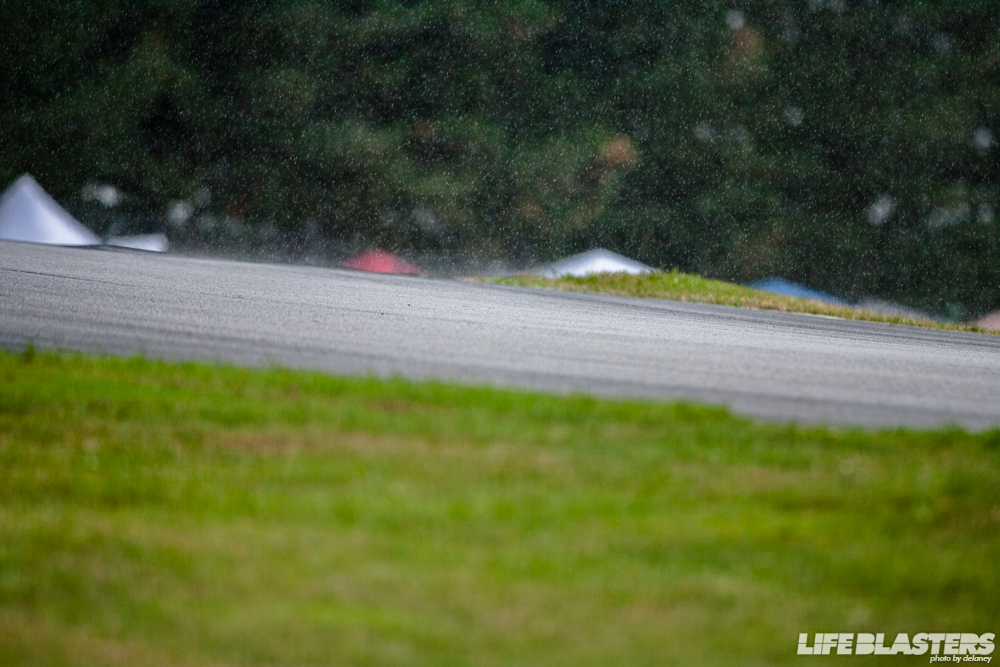 The race started off dry, but about three laps in a few drops started, then a couple laps later it got heavier.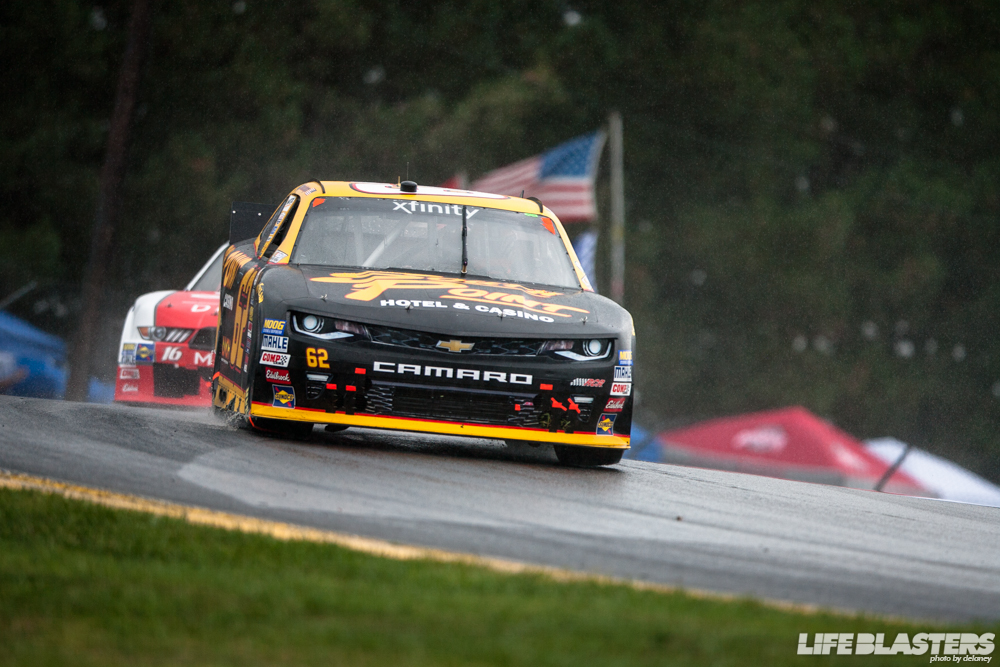 But it was no big deal, just a minor rain period wasn't going to slow anyone down.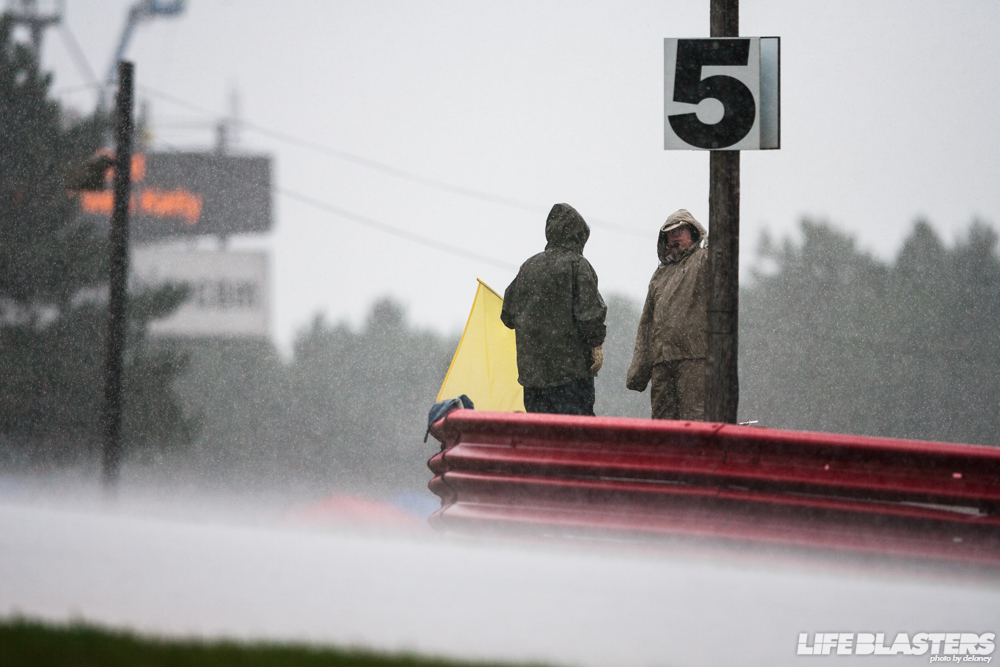 Mother nature had other plans though. Not too much later the skies really opened up. I haven't seen rain this heavy at a race in a long time.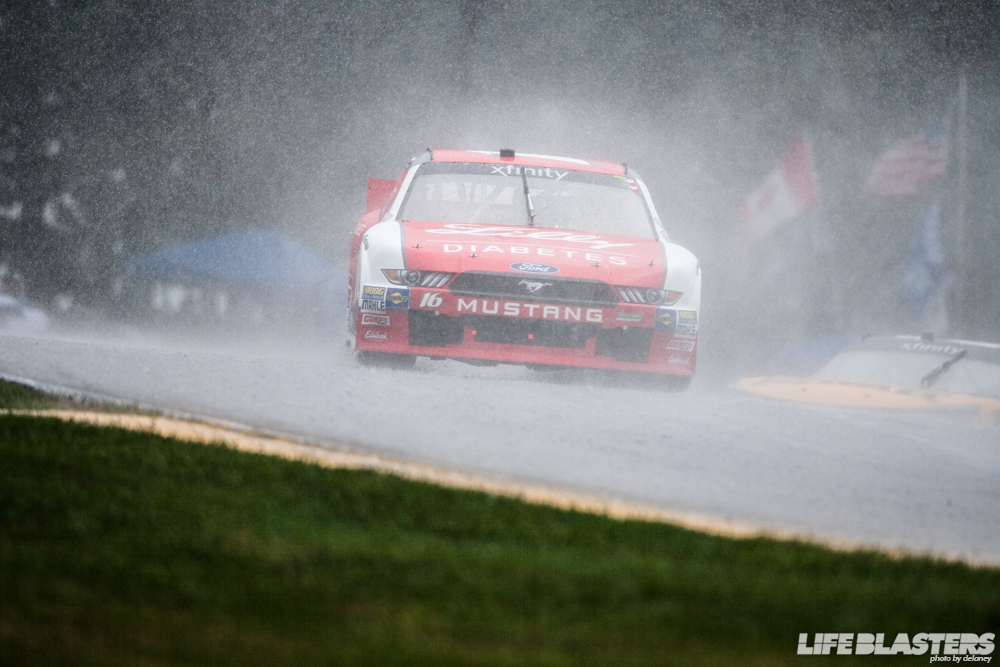 NASCAR never threw the red flag though. Many, many caution flags, but never the red.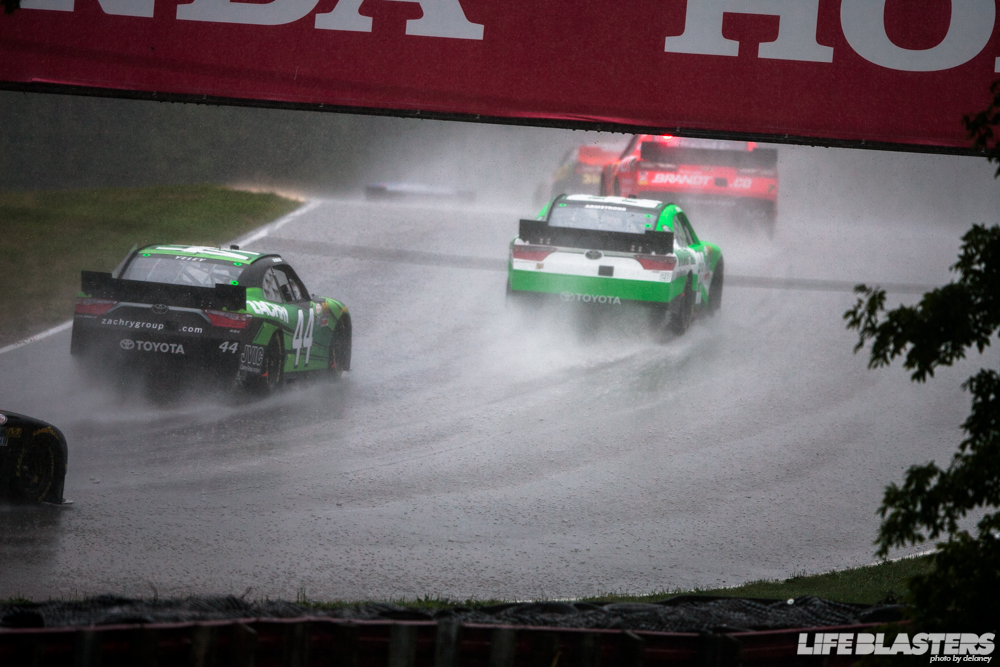 Which was cool at first, but the race that usually lasts about an hour and a half slowly crept into endurance race length.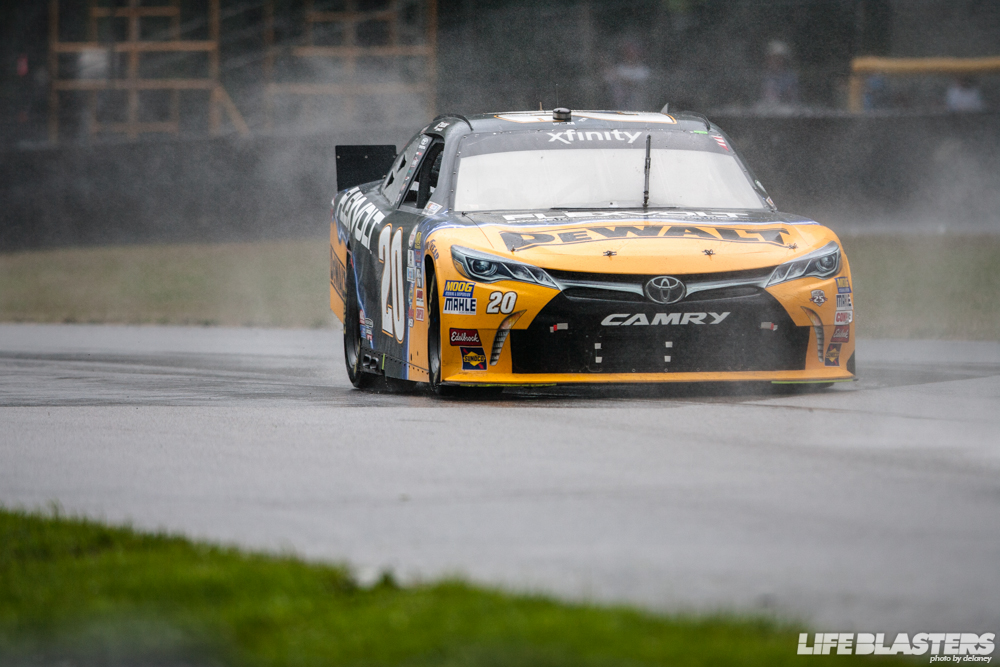 The first major rain storm cooled off and drivers were still trying to figure out just how slippy the track was. Here's the proper rain racing line exiting the esses.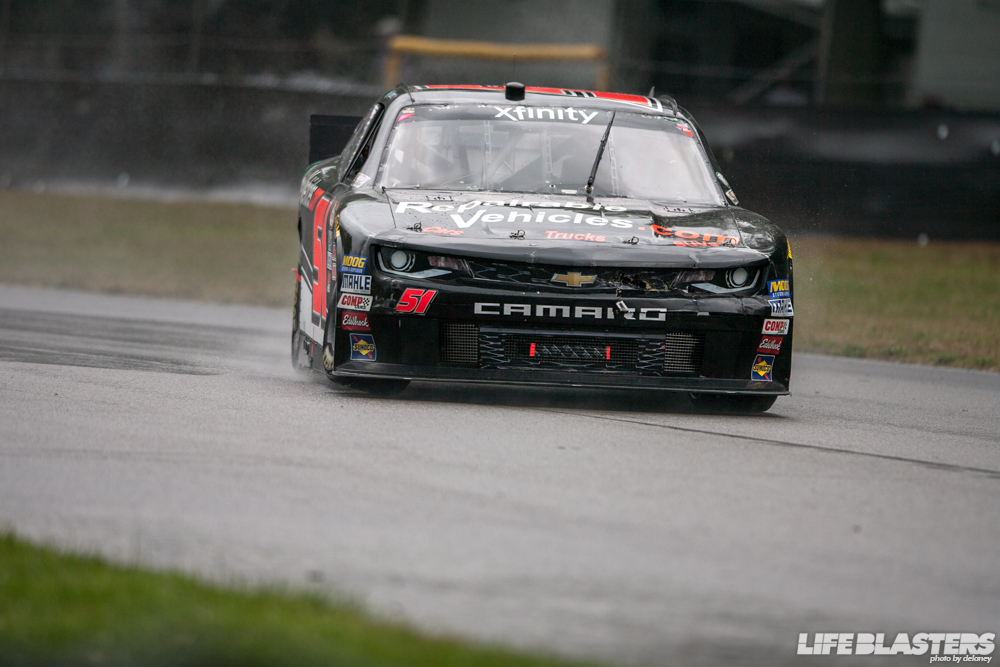 A little hot.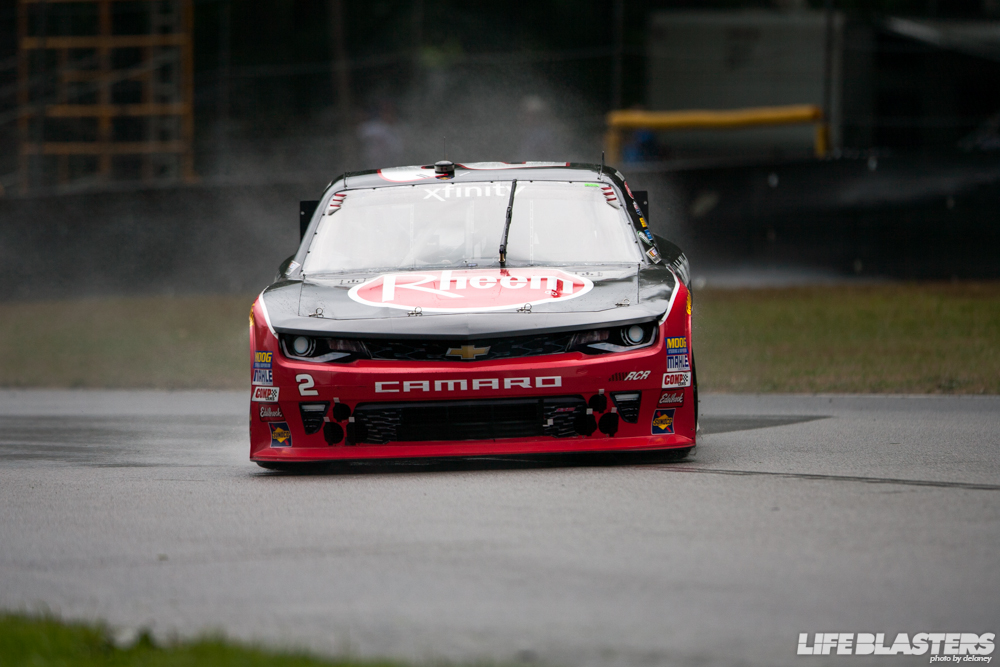 Really pushing it.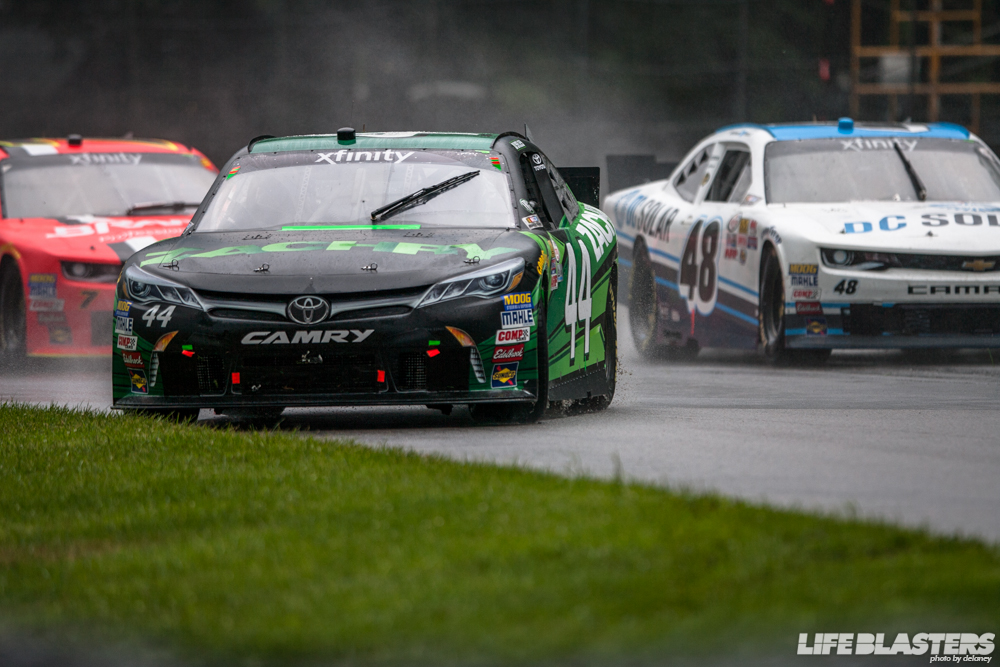 And almost a spin. But these guys are driving 850 horsepower cars on what feels like ice.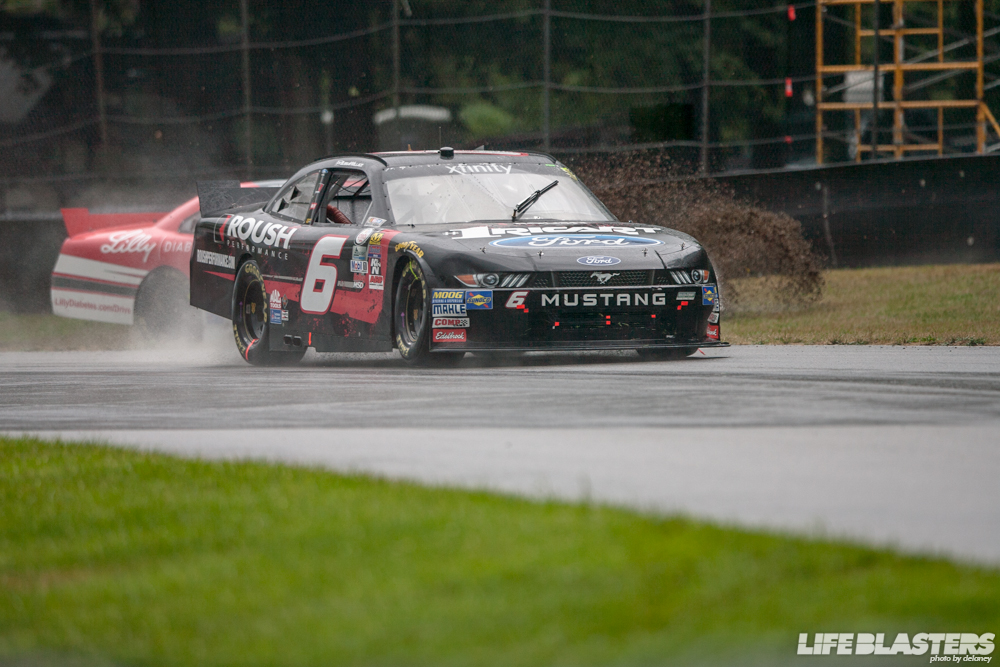 Bubba Wallace was trying to hide Ryan Reed. See all the dirt and gravel back there?

This corner brought out understeer and oversteer.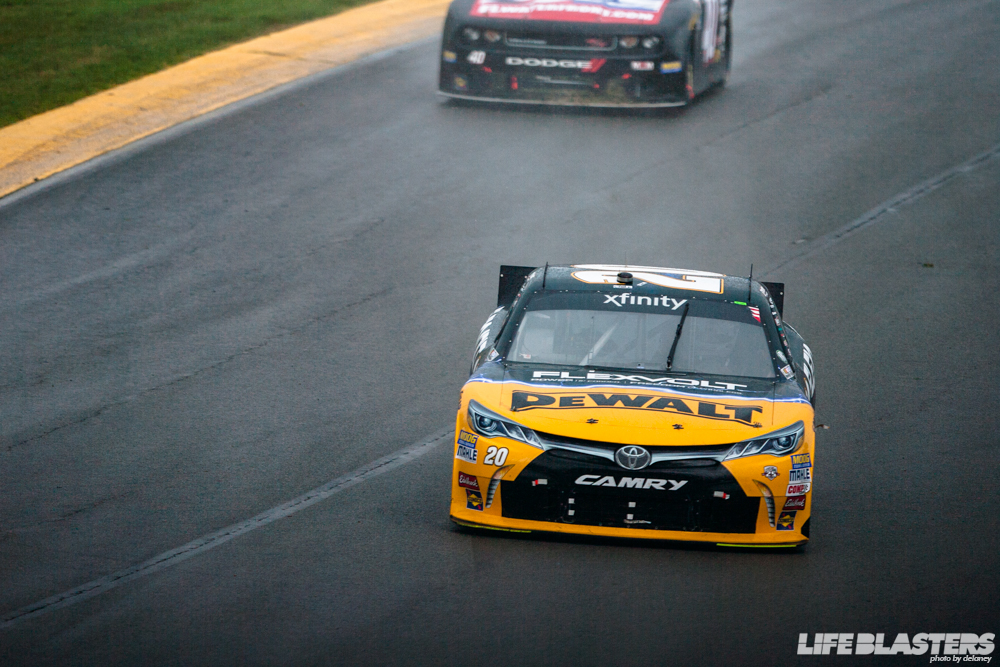 After a little bit the rain seemed to have stopped and the racing line started to dry. It seems like we might get some good racing in finally.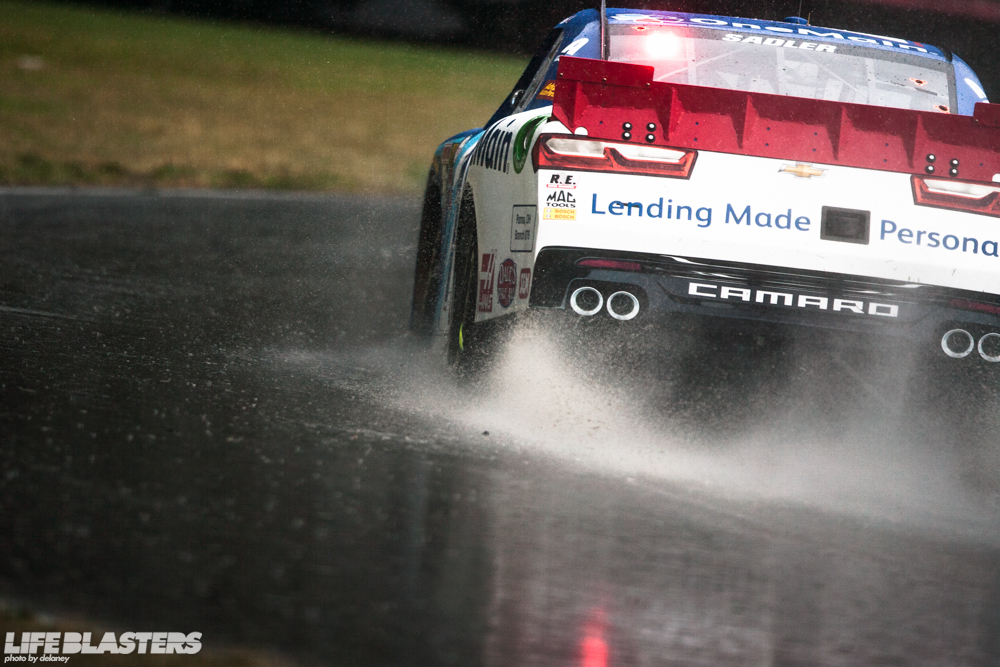 Nope. The skies yet again opened up and made the track look like a lake.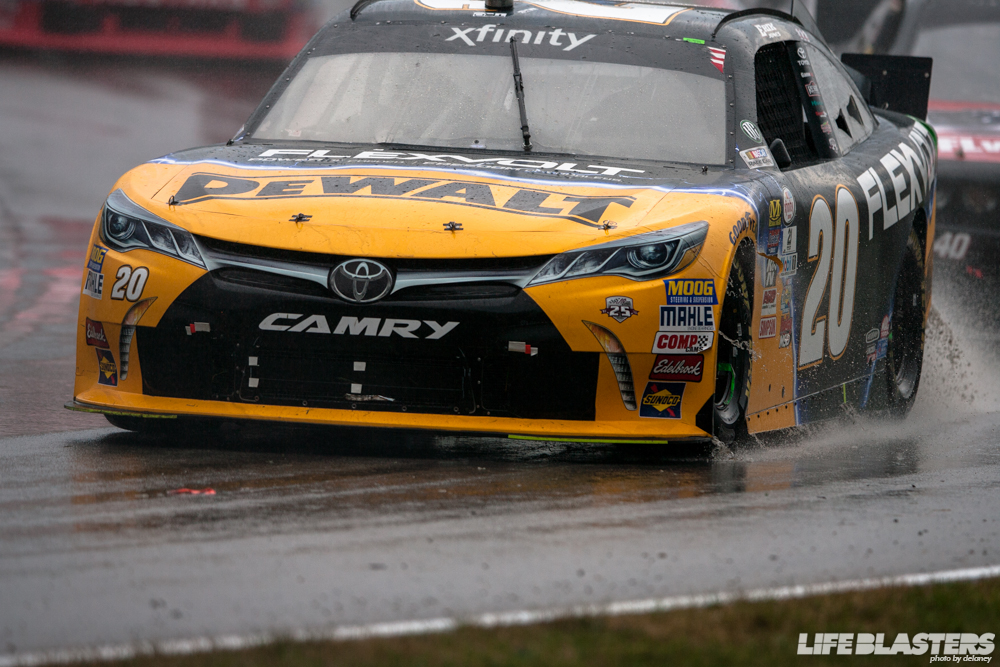 But how cool is it to see rain streaming off a NASCAR? Not something you'll see too much.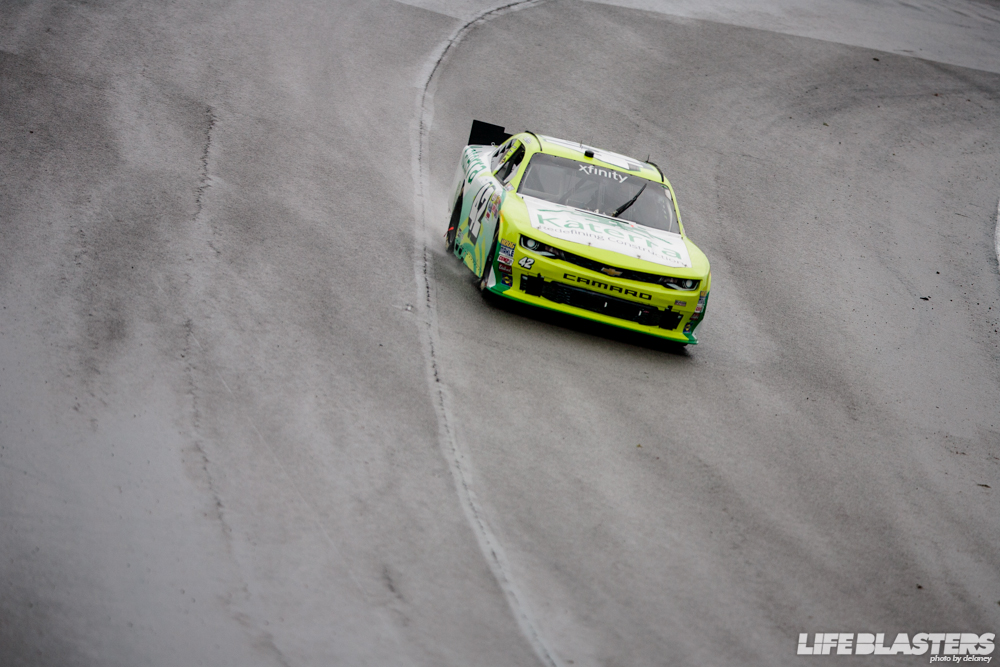 I shot at a place I'd never been before. I never realized how steep the esses were.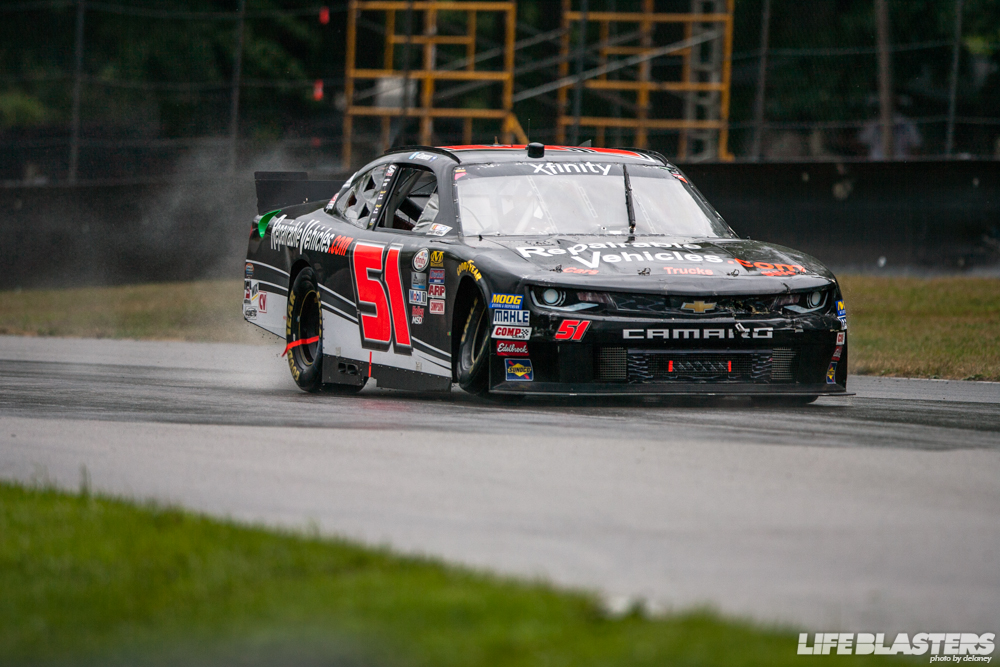 Of course with the rain, damage came too. I have no idea what happened, but I don't think they wanted this much camber.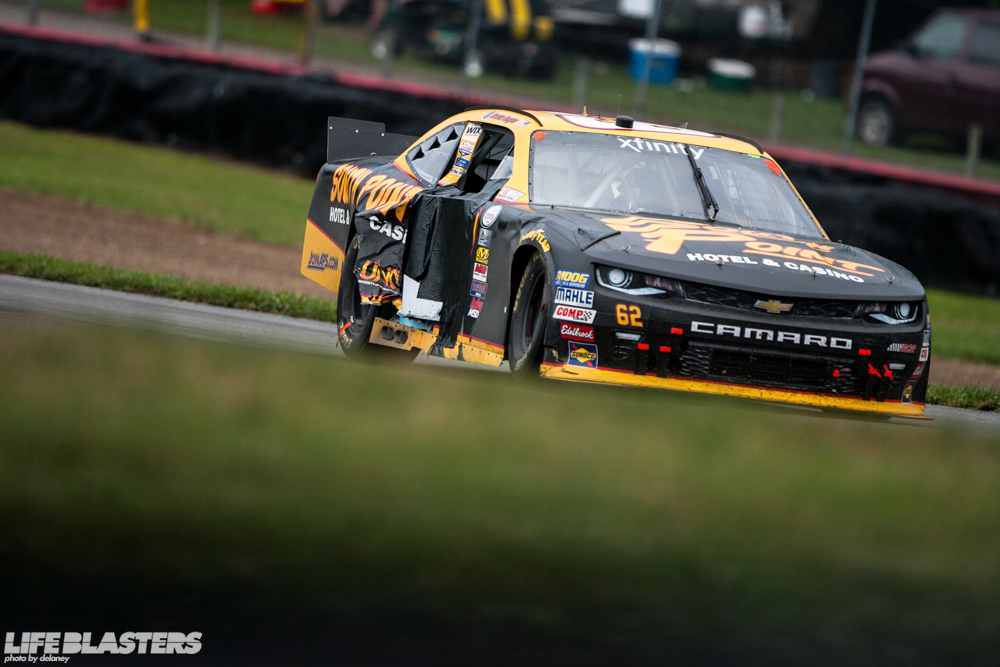 At some point Brendan Gaughan got hit in the side and tore away all the sheet metal all the way down to the roll cage. Nothing some bear bond tape can't fix.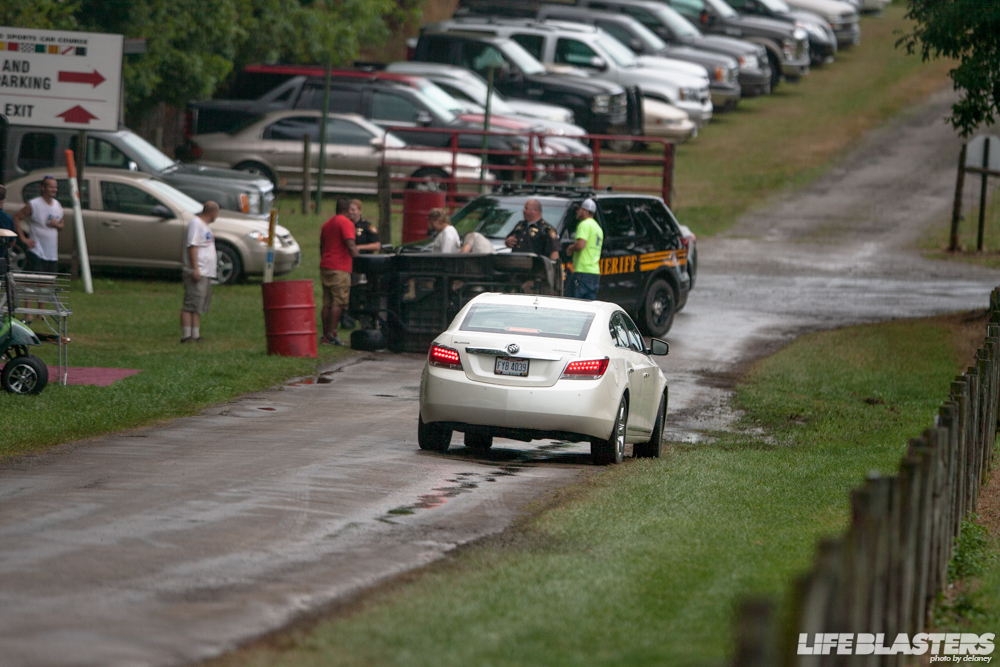 Even the fans got in on the action and flipped a golf cart. I'm bummed I didn't see it happen.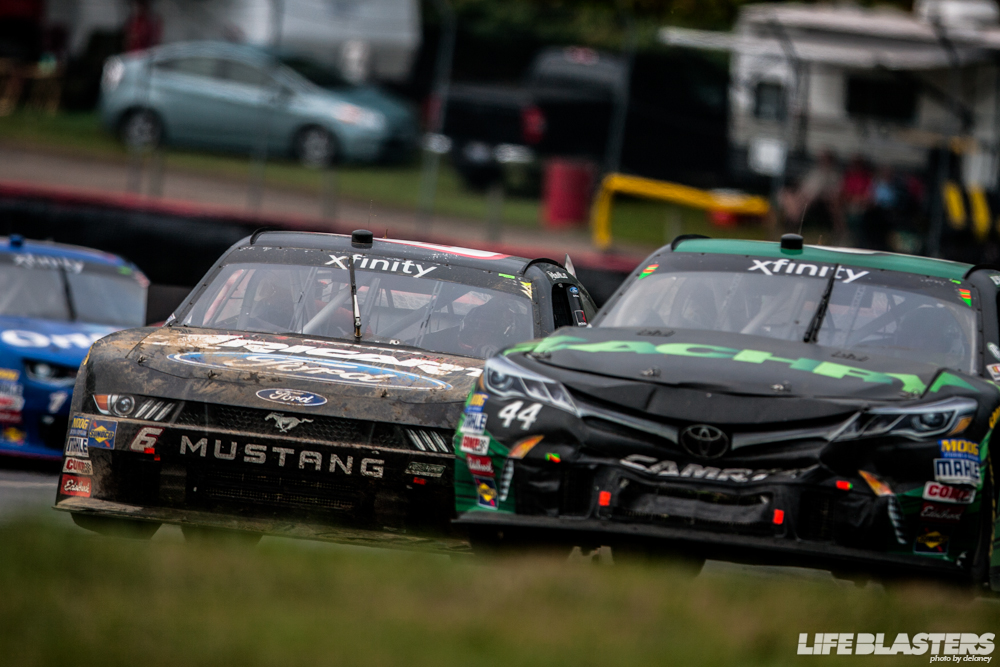 The race was only about half way but most cars were either covered in mud or had some damage on them.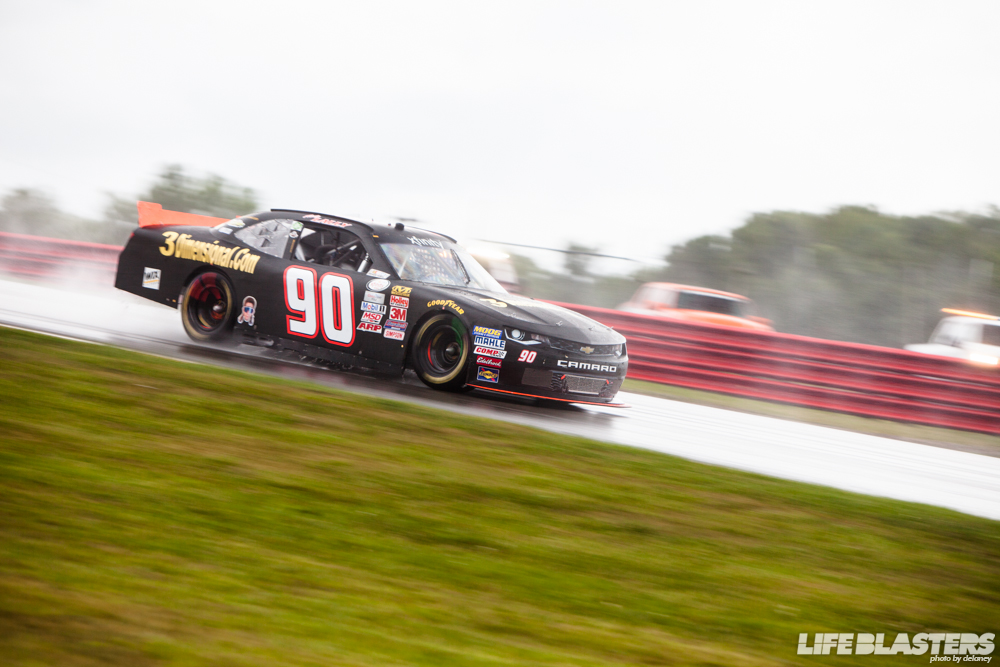 Andy Lally was a favorite to win because of his road racing skill and ability to race in the rain. But the constant on and off rain threw off everyone's strategies and made it almost a free for all.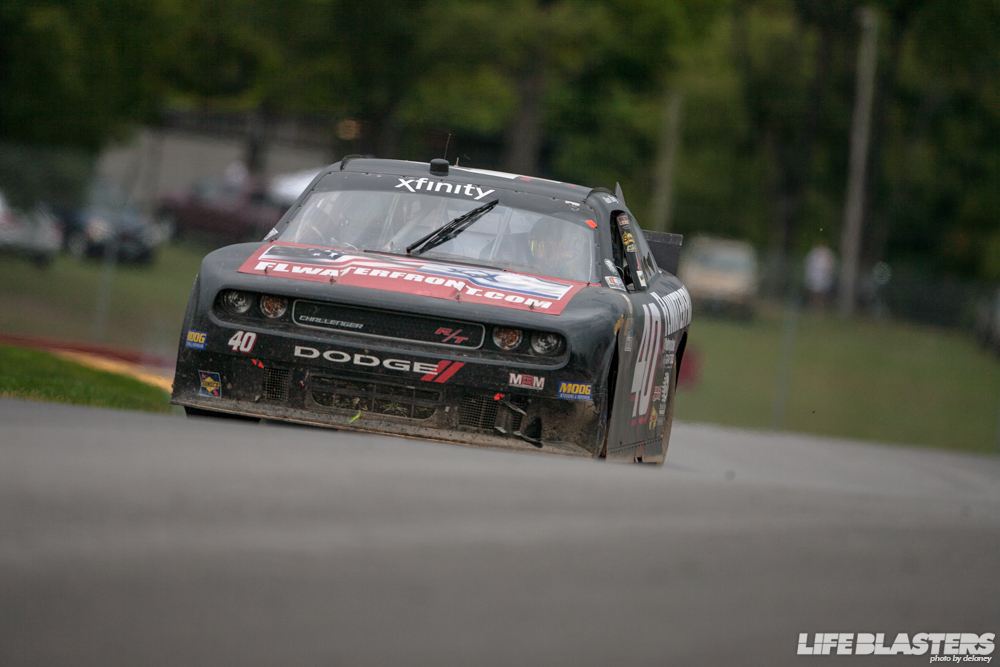 Here's the zombie Dodge, mud, grass and all.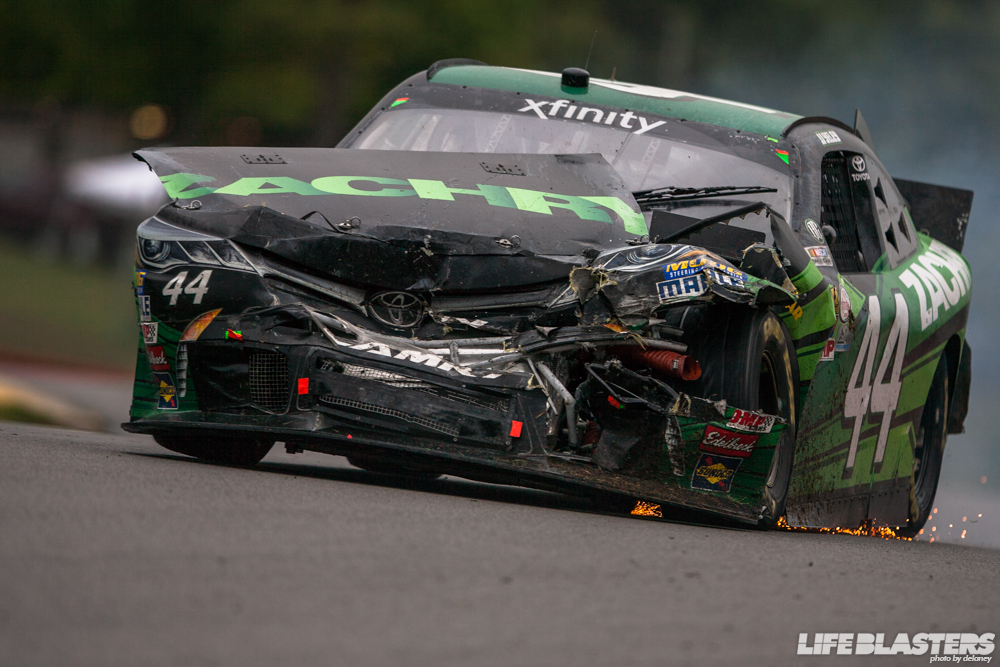 At this point in time I had no idea what lap they were on, or who was leading. The rain was coming back and cars looked like they had been racing for weeks. I almost gave up and left, but I forced my self to stay to see it through to the end.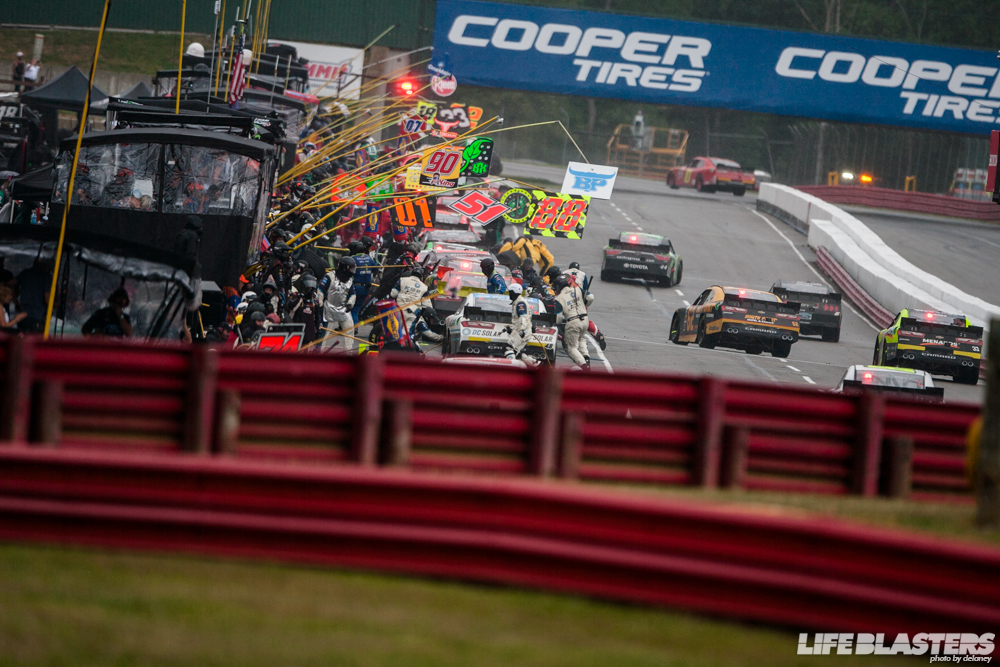 This is the second of two pit stops separated by about a lap. First the cars came in for slicks, then on the out lap (under caution of course,) the rain started again so they all came in for rain tires again.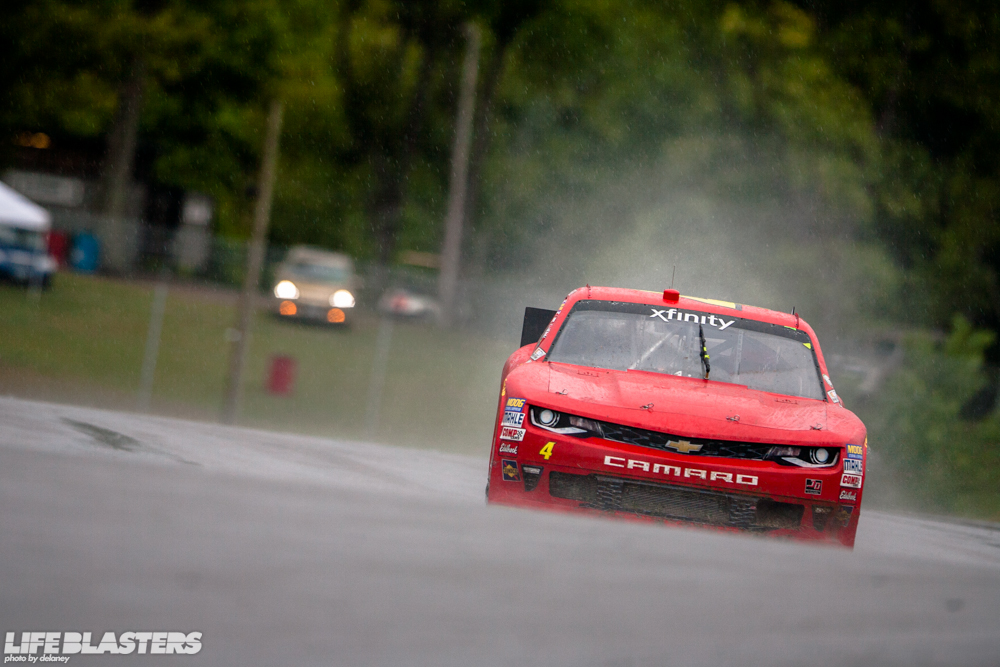 NASCAR and rooster tails are pretty awesome.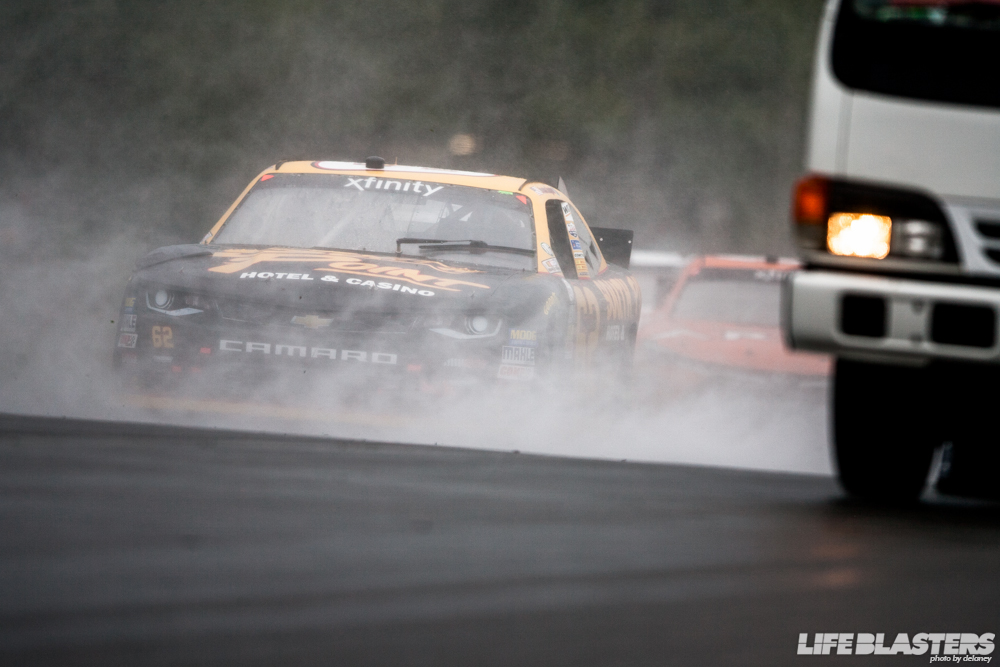 This was an interesting moment. I'm not sure if it was a lapse in communication or what, but the entire field went past the air dryers while they sprayed the rain back onto the cars.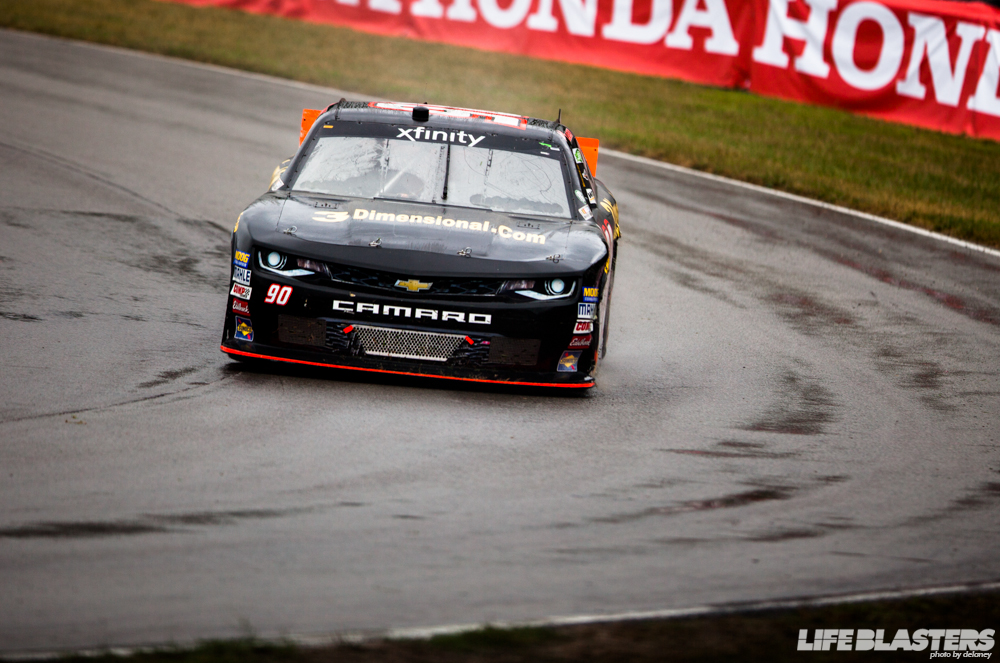 Andy's windscreen doesn't have a tint or anything, that is condensation from the water being blown back into his car all over the inside of his windscreen. Andy had to drive out of his side windows and relied on his spotters to tell him where he was so he knew where to brake. Wet road racing at its finest.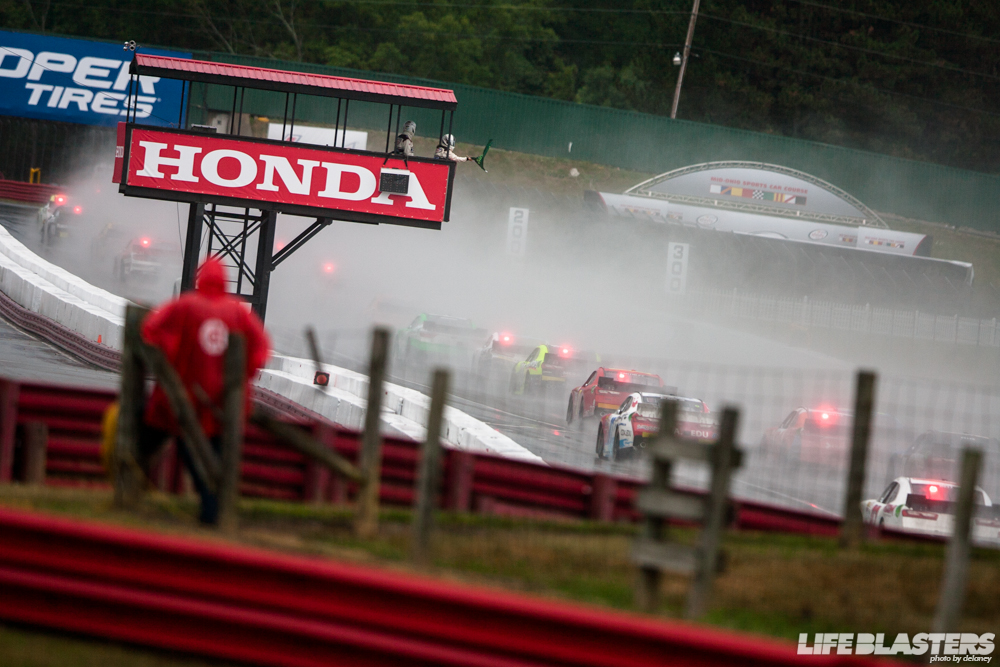 Although at times I feel like no one could see where they were going.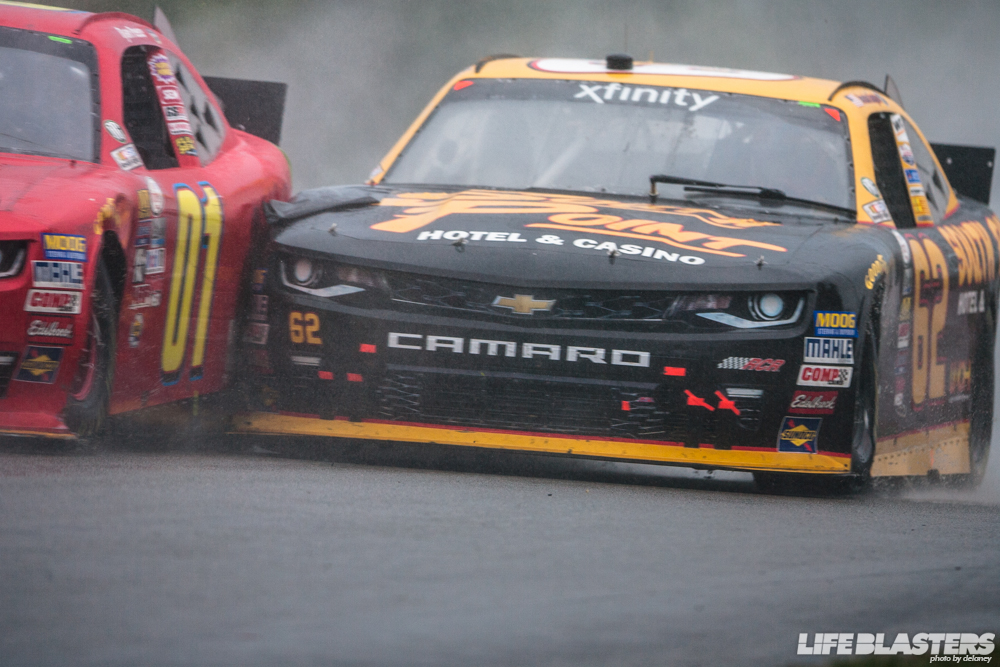 With everyone bunched up and the laps counting down, it once again turned into mayhem with cars spinning, and leaning on each other all over the track.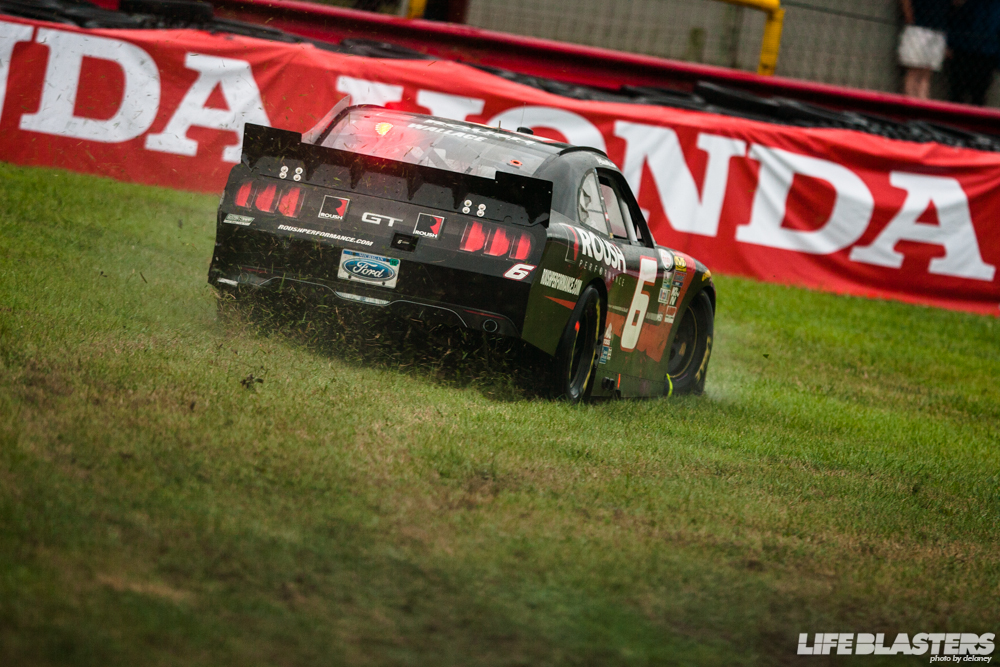 Bubba Wallace seemed like he was running away with the race for a few laps, but coming into the carousel he over cooked it and went right off.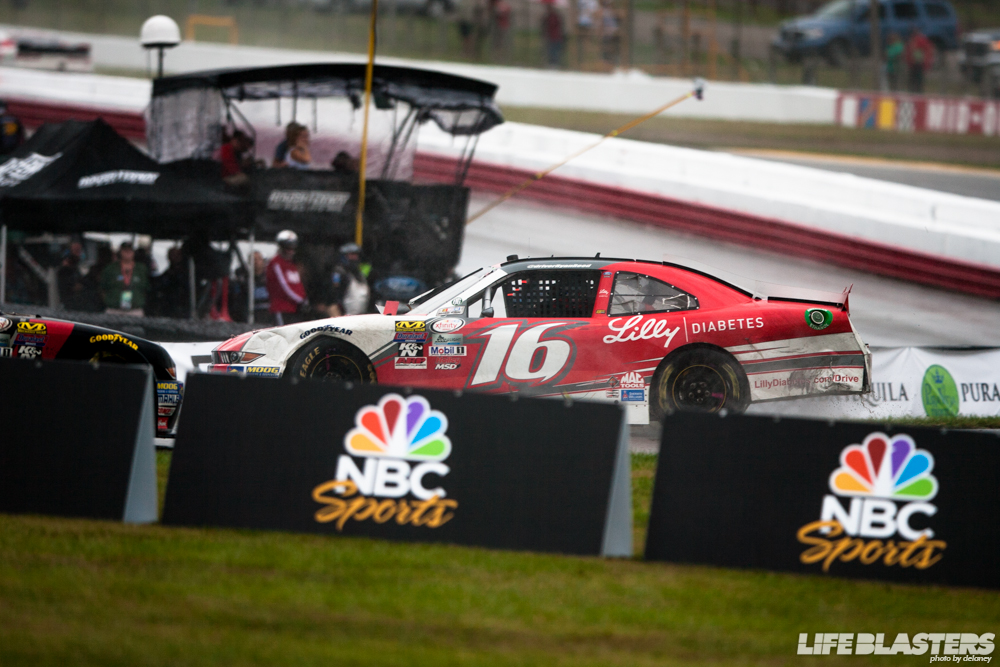 Then the rain once again picked up.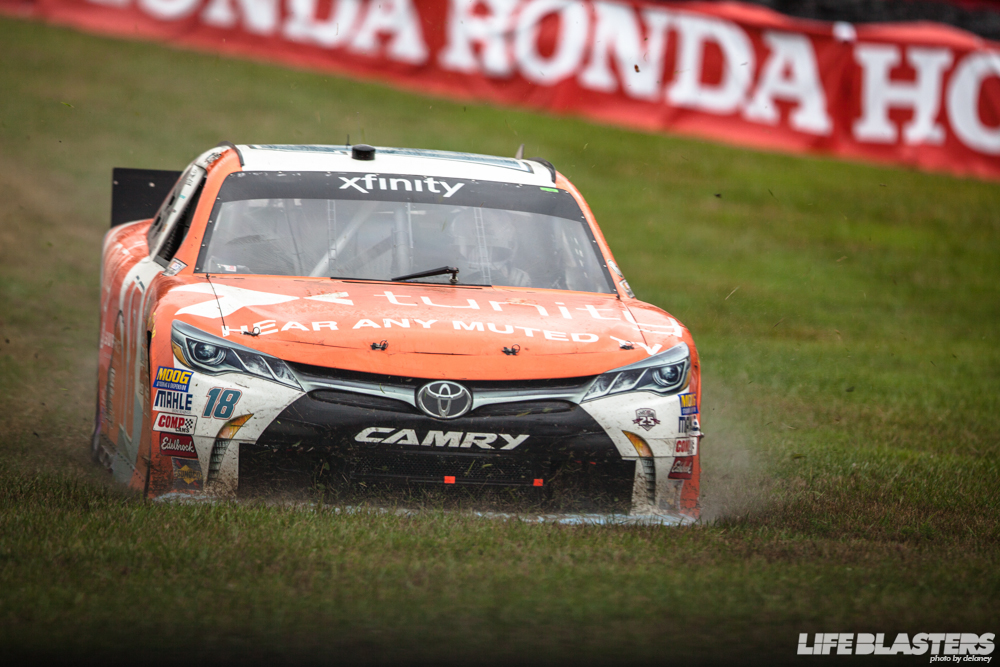 The carousel turned into a danger zone with at least one car going off every lap for a while.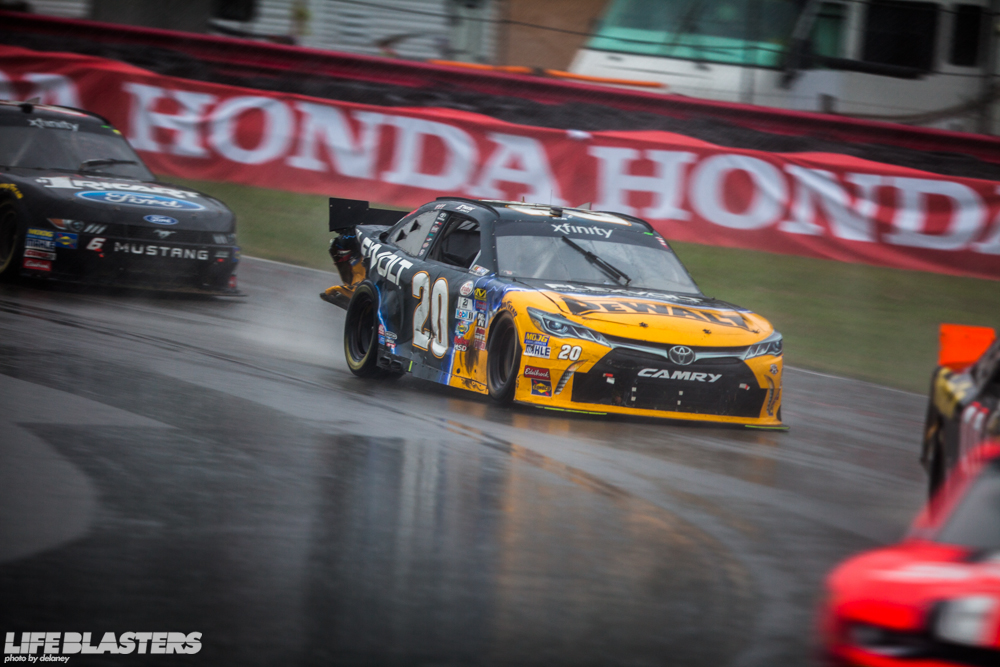 Cars would come by each lap with more and more damage.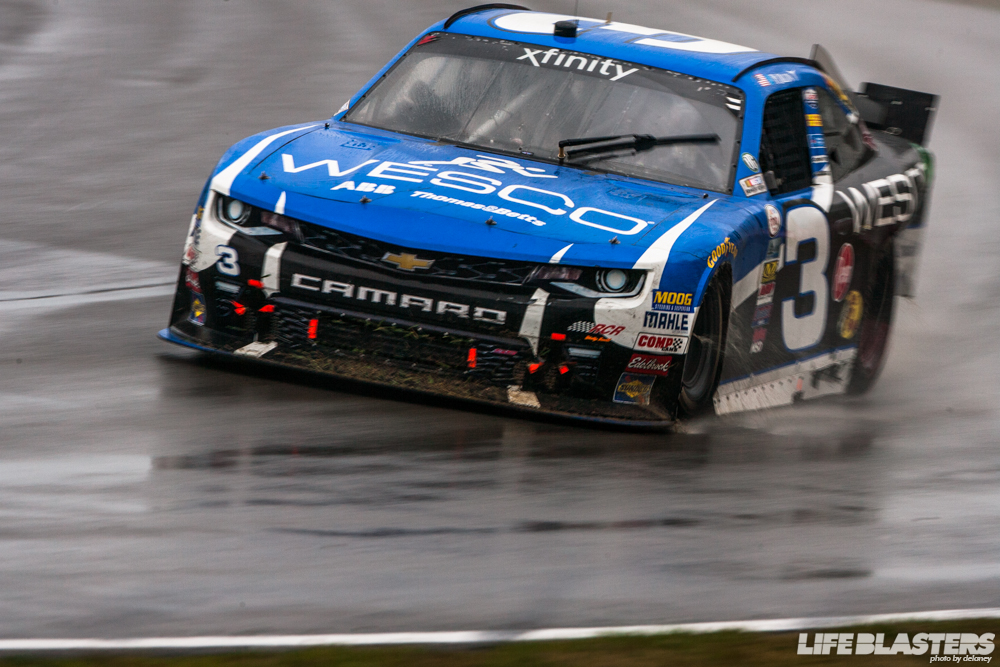 It seemed like Ty Dillon was going take the win near the end of the race. He was driving smooth and seemed to have a good lead over the rest of the field.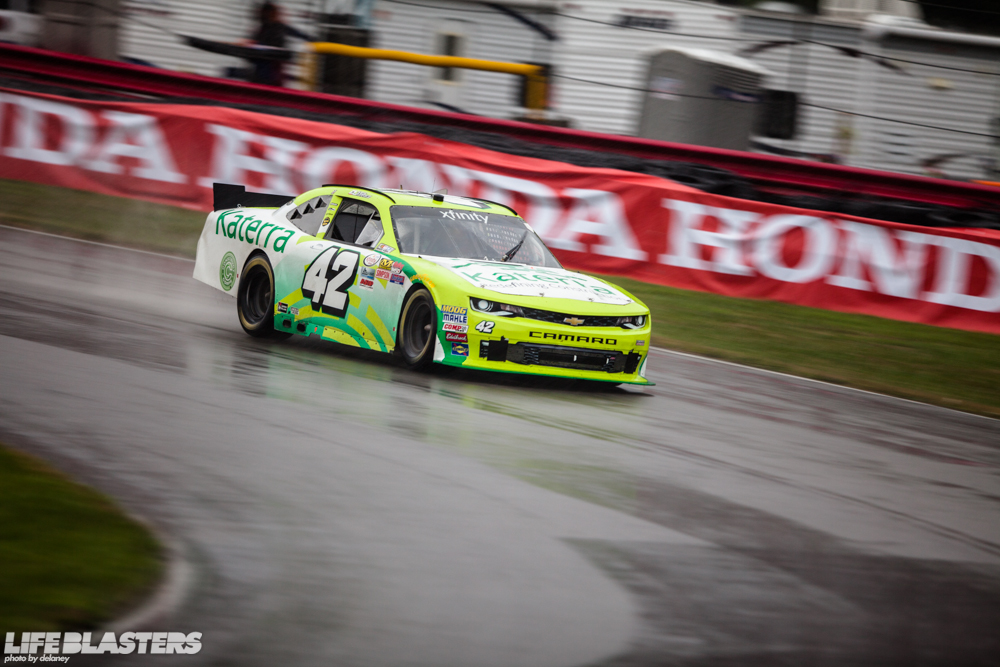 Out of nowhere Justin Marks took over and started leading. I'm not sure where he came from or how he took the lead, but he ran away with it.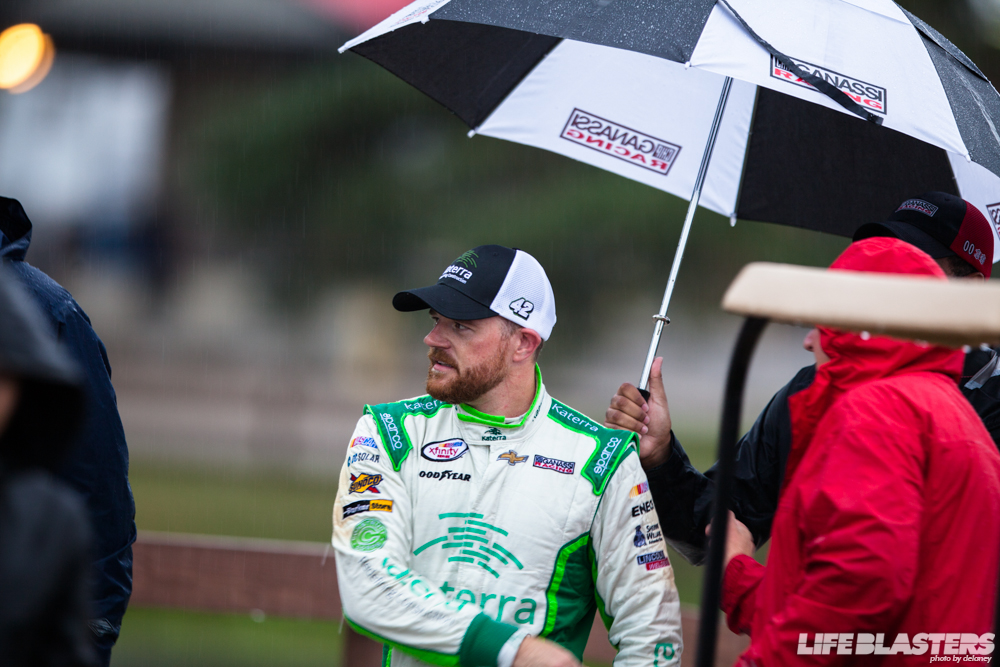 Justin held on and took his first ever Xfinity Series win at one of the wildest and longest NASCAR races I've ever seen.

The race lasted so long that NBC rushed him over to the makeshift victory lane so they could get his interview and end their program.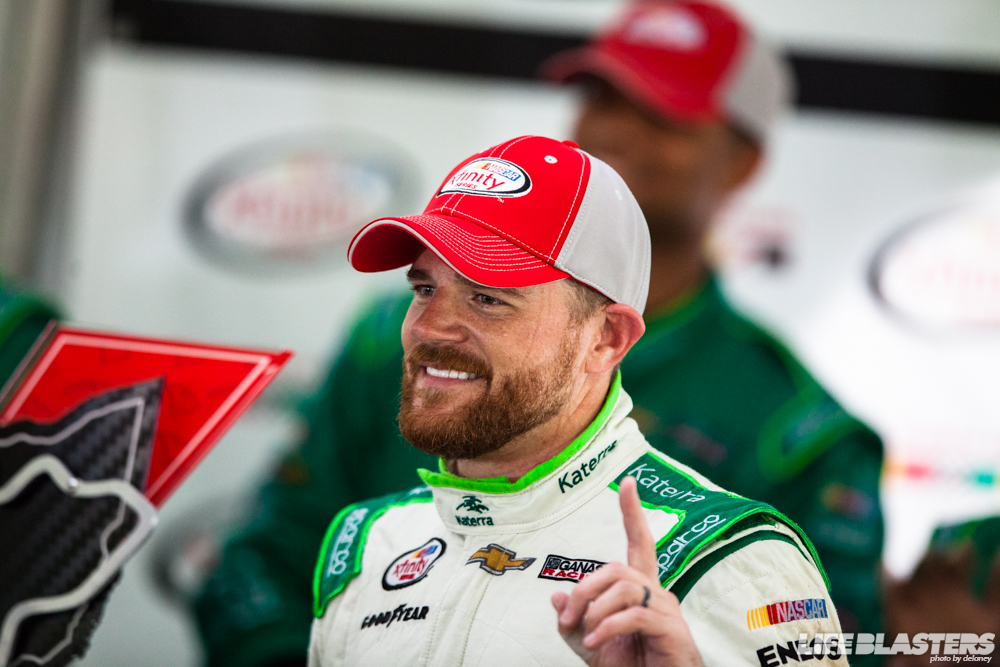 It's always cool getting to see a first time winner. Especially in a race that could've been won by anyone.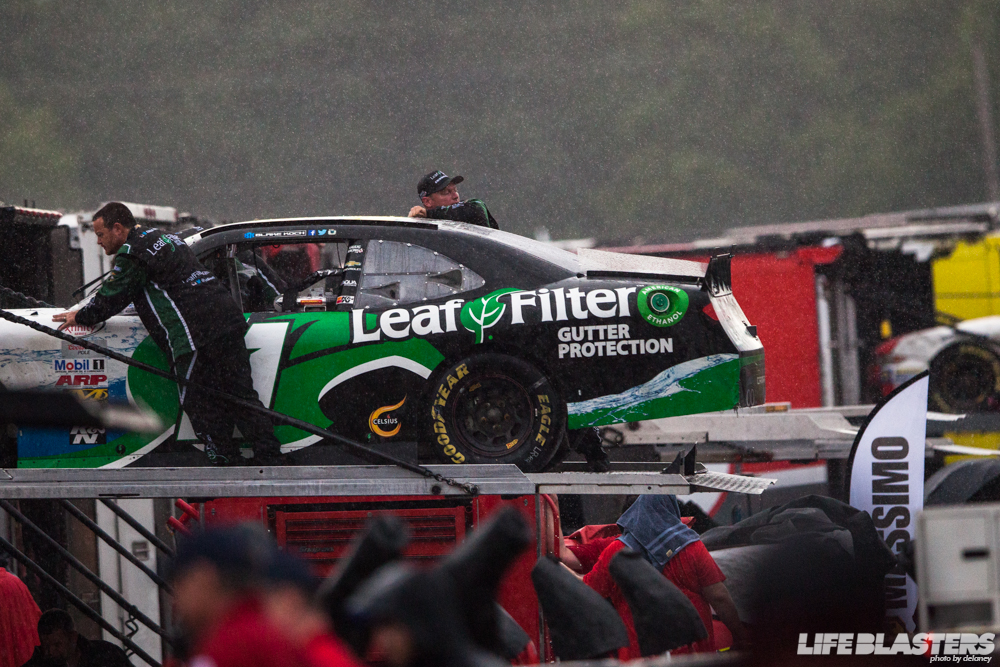 During the victory celebration, the skies opened up once again just to remind the teams of what they just went through.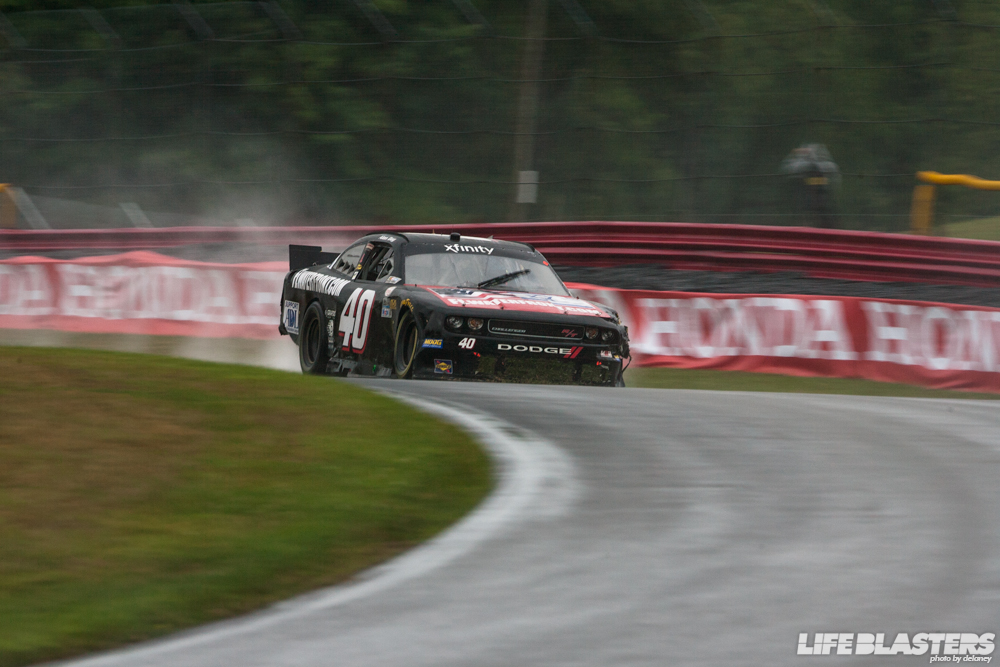 A race that should've lasted about an hour and a half ended up taking around 3 hours. I was miserable, soaked from head to toe, and exhausted, but I'm glad NASCAR let the race run the full length. They could've red flagged and ran it the next day or even call it at half, but they knew the fans were there and they were staying no matter what. I also saw a lot of people making fun of the race because of all the spins and cautions. A lot of these drivers are still kids who have only been racing at this level for a few years. I don't care what racing series this was, even F1 would've had trouble in rain like this.
Delaney