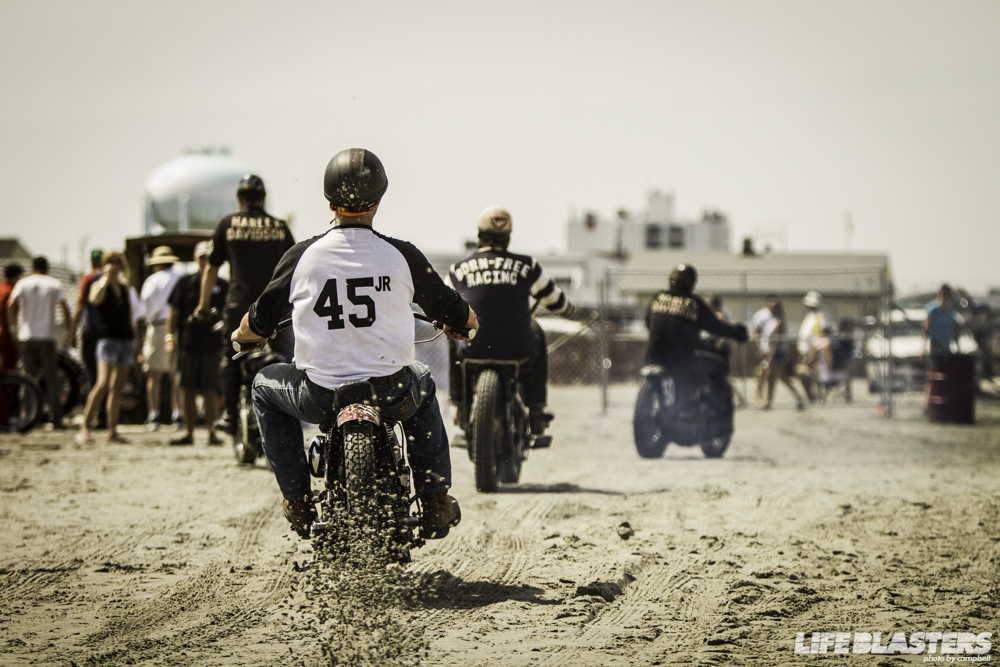 After going to The Race of Gentlemen back in 2015 in Wildwood, New Jersey, I just had to go again in this year. After finding out they were also going to be a running the event on the West Coast I mentioned it to Bohan and he immediately suggested "Why not come for TROG and just check out California? I can show you around and we can go to Yosemite." I've always wanted to go to Cali but I think he knew he'd have me sold with Yosemite.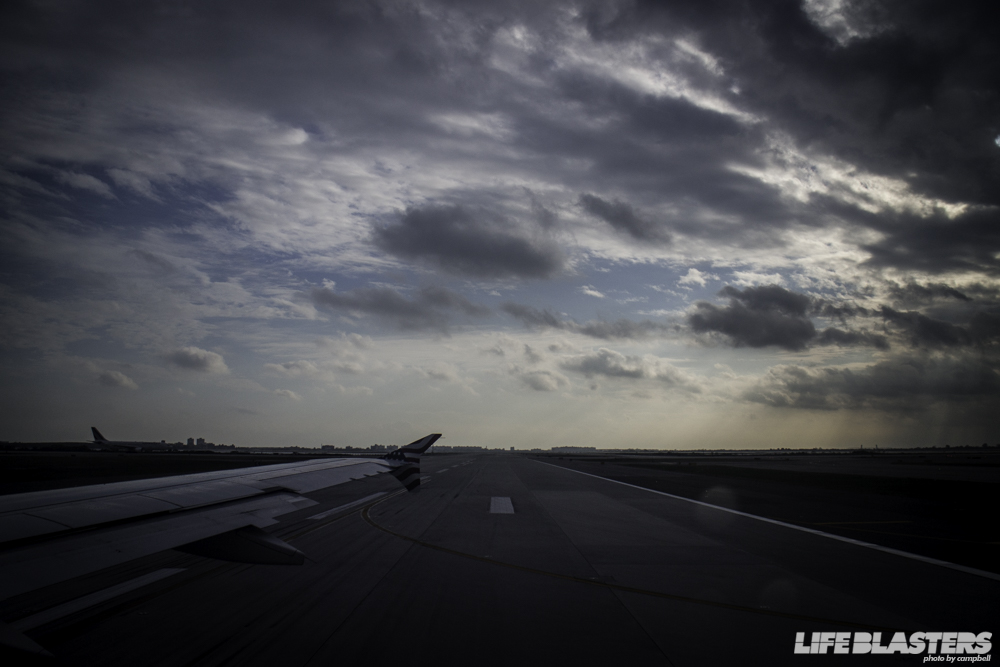 After months of plotting and planning with Master Blaster Bohan, I felt as if I was suddenly on a plane leaving JFK headed to SFO for the first time ever. What started as a trip for a specific weekend event turned into an 11 day trip and this flight was hardly the beginning.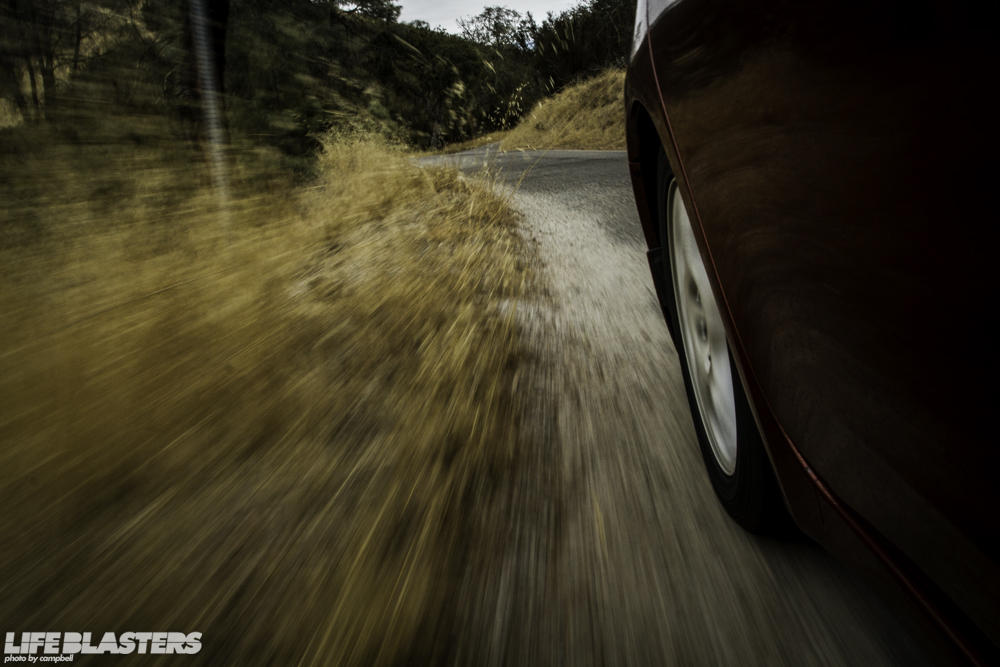 After a long, late, flight I didn't even think about grabbing my camera, I was just ready for food and sleep. Bohan picked me up from the airport and we immediately found it a bit odd that after the handful of trips we've done together this was the first time he was picking me up. After getting through some traffic and getting to his place for some Cali pizza I don't remember going to bed I was so tired. But the next thing I knew we were back in the car heading south to Pismo Beach for TROG. Naturally we saw some signs for something cool and took a detour.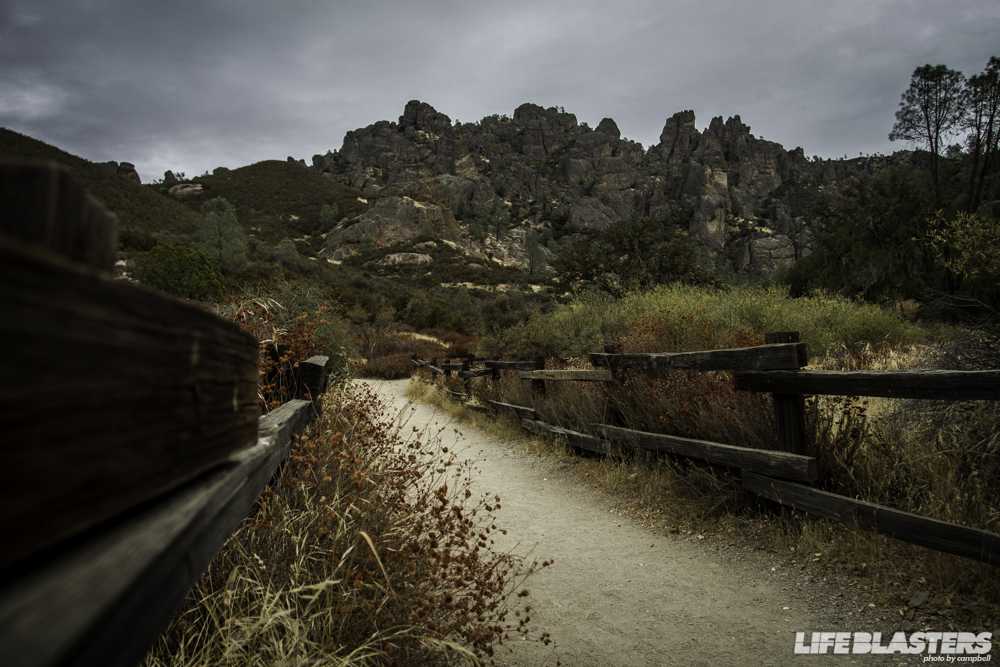 Pinnacles National Park. If only we had more time to hike around, but even still I was in awe with how beautiful and scenic the area was. At this point I hadn't even been in Cali for a full 24 hours and already felt like getting on a plane home might be difficult. Had to shake that feeling quick, the trip just started.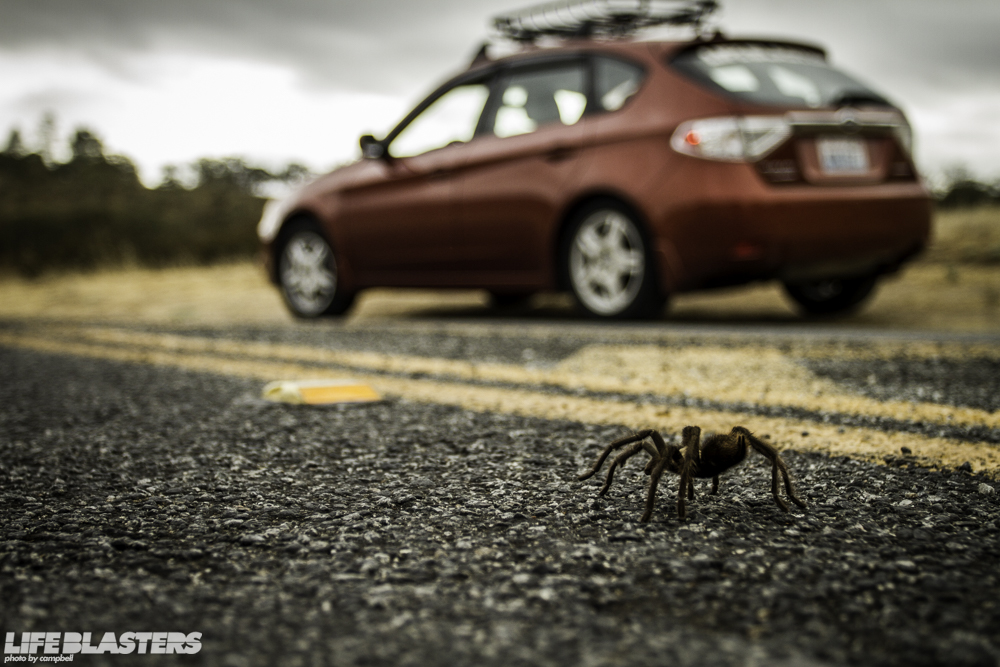 When we finally decided to leave the Pinnacles, Bohan was just driving through the parking gate when he suddenly braked and said, "Hey check it out, a tarantula!" I had never actually seen a tarantula, not even in any kind of pet store on Long Island. Of course I got excited and had to get out and get some photos. As it turns out we did piss off our fuzzy friend, it held its front legs up towards us so we backed off. Apparently, according to Google, that was actually it's way of saying "Back off bro, you don't want this!"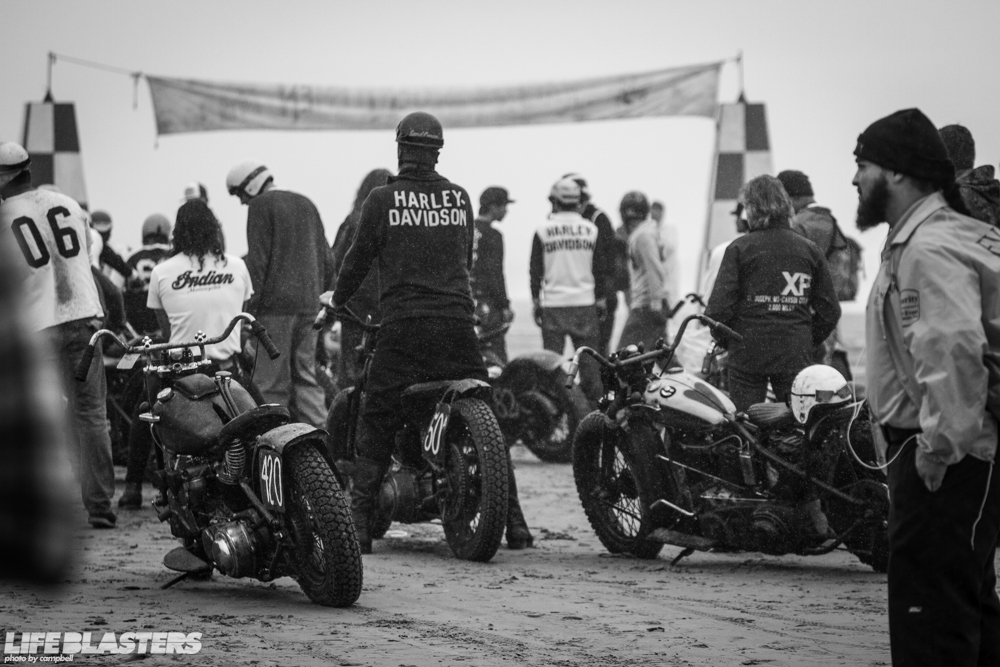 This is my "Long Story Short" as far as my west coast TROG experience goes. California hasn't gotten much rain in a very long time, years, and it would just so happen that as soon as I got there a storm came in about the same time. This caused plenty of delays at the event since the tides ended up flooding out most of the area on the beach that was set for the race.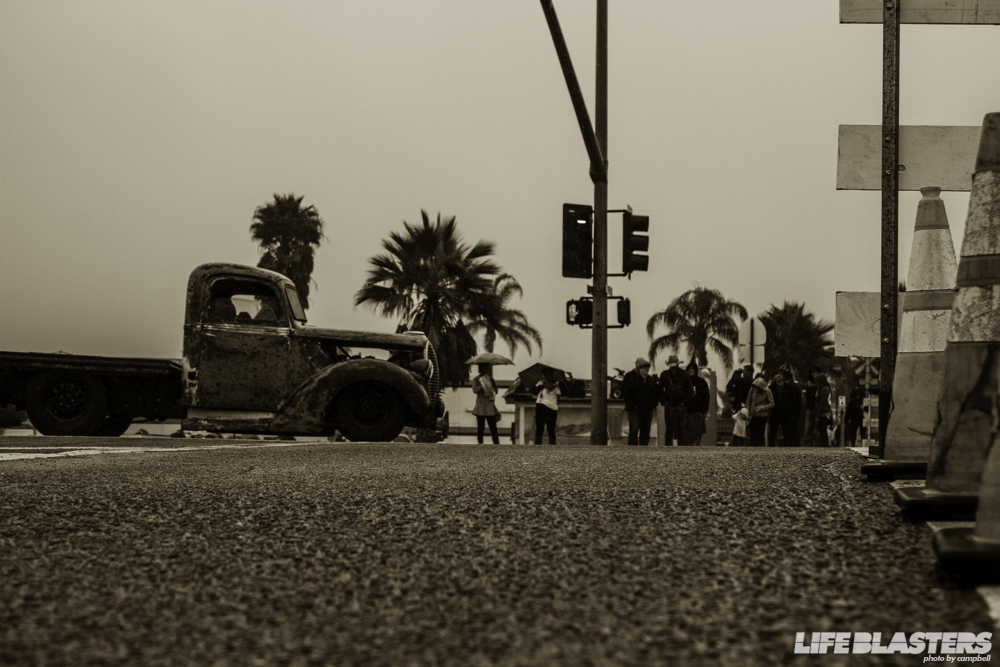 As much as I did get to enjoy a bunch of old school rat rods and motorcycles, the first bad sign was walking up to the entrance, where all these volunteers were getting rained on, as well as all of their paperwork. Things seemed very much out of sorts and I had made a comment about not being notified about the delays when they suddenly told us we would still have to buy tickets even though we were credentialed media. The gal was obviously a volunteer and just gave me this annoyed, miserable look and said "Trust me… organization is a big issue right now." Bohan decided to not even shoot the event, on principle.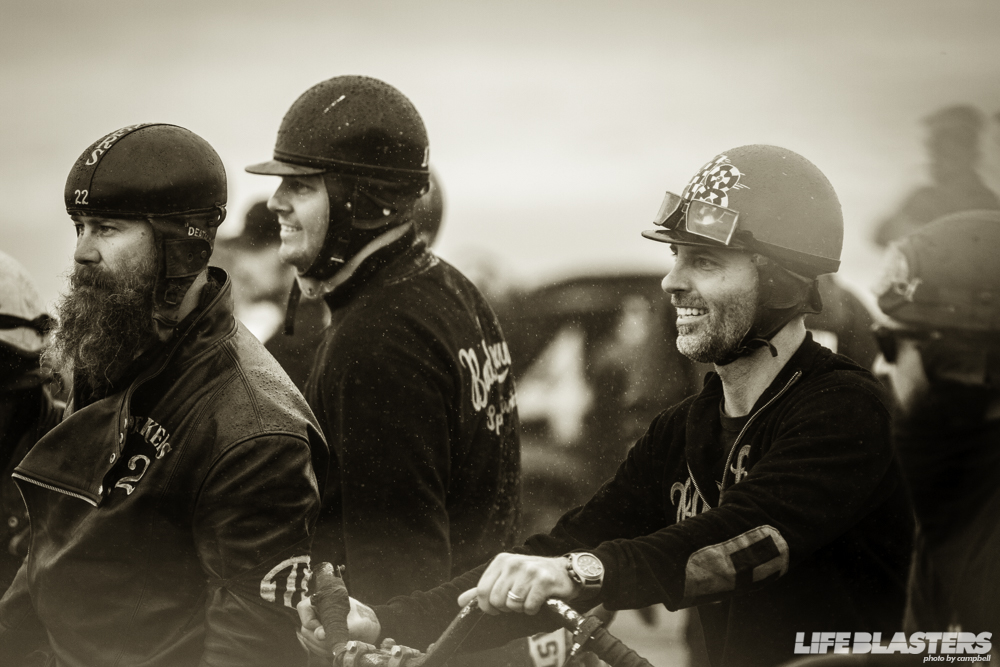 I spent a few hours walking up and down the beach, shooting cars in the lot and competitors lining up, while being told at gates that either media wasn't allowed through or walking up on other media folks arguing to get through certain areas with little luck. After the lack-of-access hiccup it was finally time to start racing.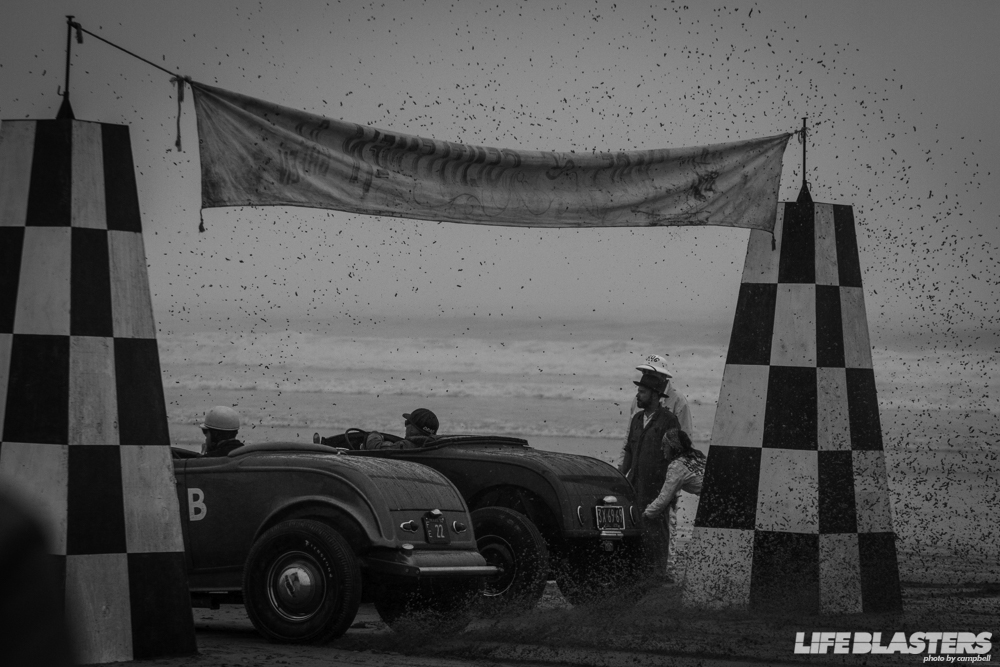 Despite the issues with the weather, it seemed like the spirits of the competitors were still good, and spectators' attitudes were on and off. Some media seemed frustrated, myself included. But with cars lining up the excitement was building back up. That was until I realized that the view here wasn't set up as well as they normally do in Jersey. Back east they usually have long mounds of sand built up by the fence, allowing people to stand at the fence or on the mounds of sand so that they can watch over those standing at the fence. But when you have everyone standing on flat ground and you have someone like me, who's a whopping 5′ 5″, you're not going to see shit unless you squeeze through and stand in the same spot for a while. I caught this start of the first racers off for the event and decided to bail. Besides, the sooner we get back to Bohan's the sooner we can take his daughter to the pumpkin patch. I'm not going to ruin her chance at a good time for a event that was a bust for us.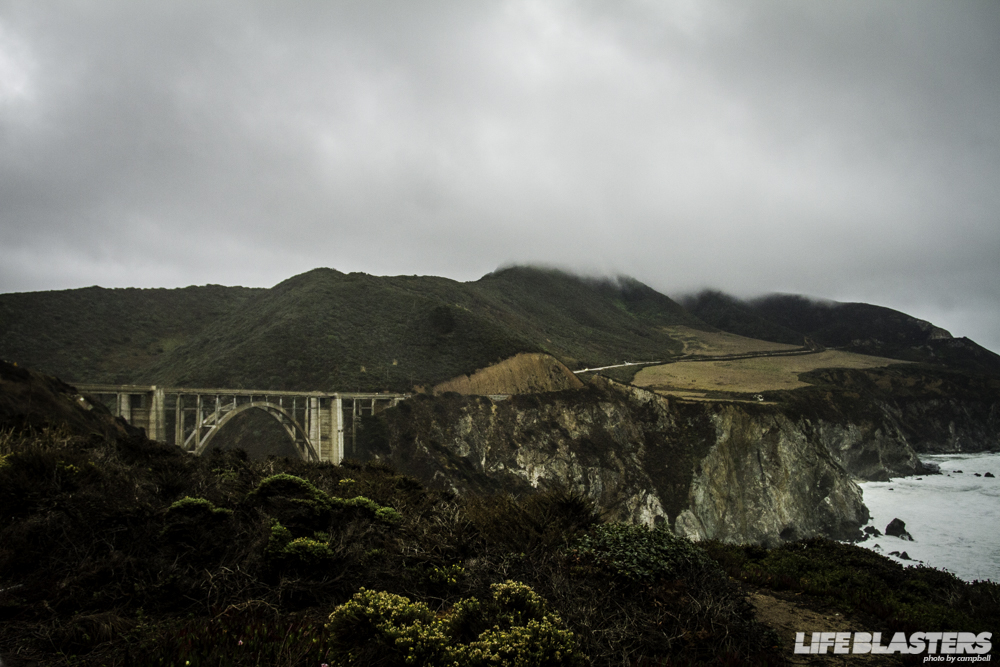 I was going to write a story on TROG alone, but since I didn't spend as much time there as I had originally planned, I decided to just write about my entire trip. But while Bohan and I drove the coast back towards San Francisco, we did try to type up my original vent from when I got in the car and started telling him about what happened at TROG and it started like this. "So how was it?" Bohan asked. "Meh… I'm not that good at reading lips, but you know how you can tell when someone is saying "What the fuck?!" Well I definitely saw a lot of "What the Fuck?!" – me.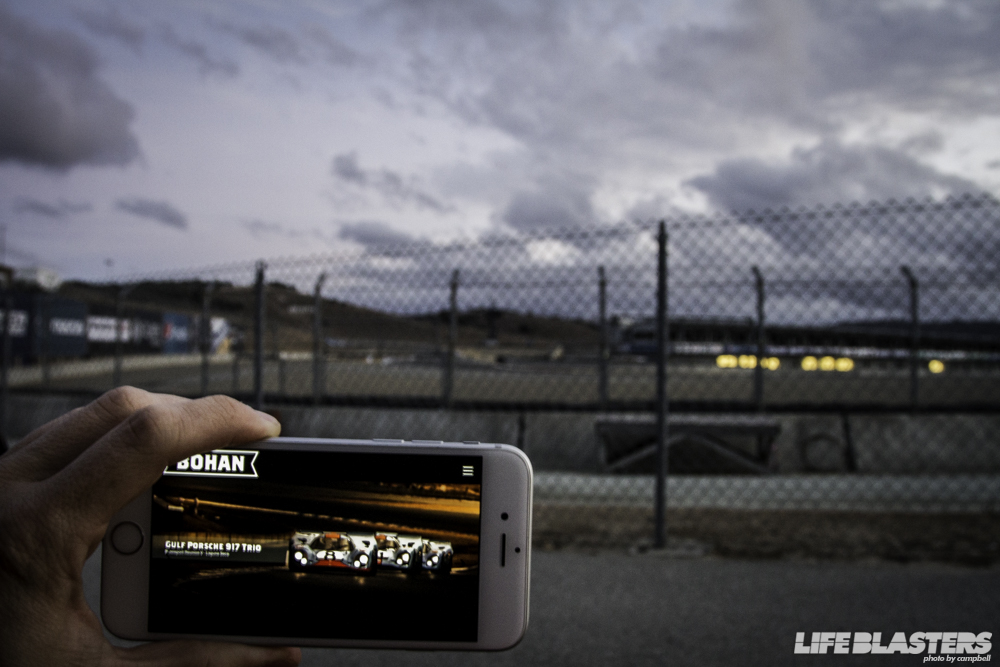 One thing we didn't have planned, but worked out since we left TROG so early, we were able to make a quick stop at the famous Mazda Raceway Laguna Seca. It was a ghost town but being able to see the track first hand after years of trying to attack the famous corkscrew and always coming in too hot on Turn 11 in video games, I was finally there in real time. Even at an empty track I still had this feeling of awe. Fun fact, this is where Bohan took one of my favorite photos of his, the "Gulf Porsche 917 Trio".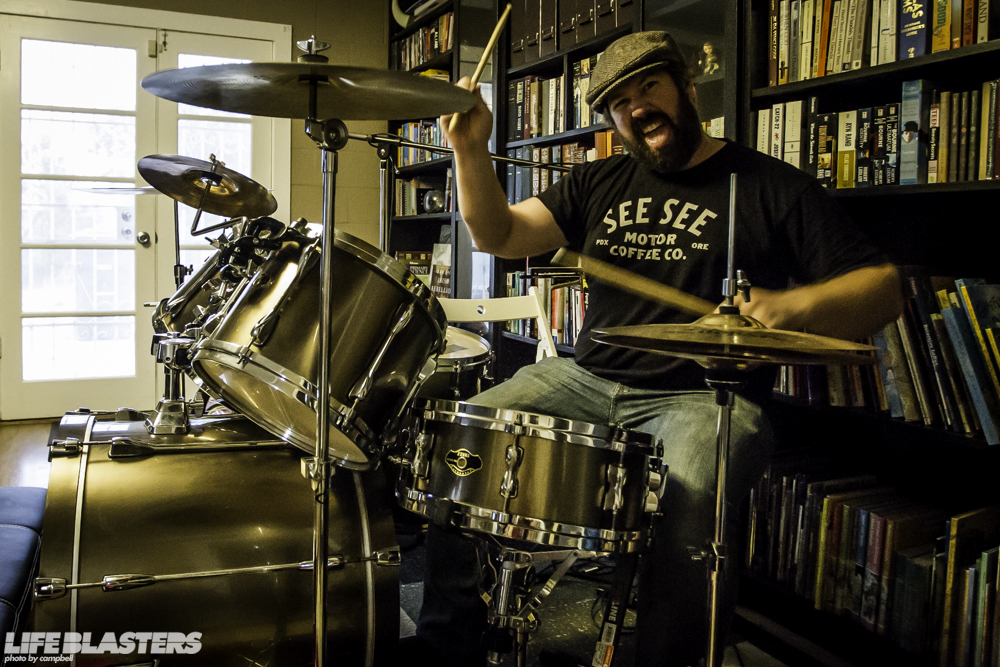 Back to Bohan HQ for a quick jam session.

Rain or shine the Bohans are always down for an adventure. Cali was catching up on rain? That didn't stop them from going to the pumpkin patch.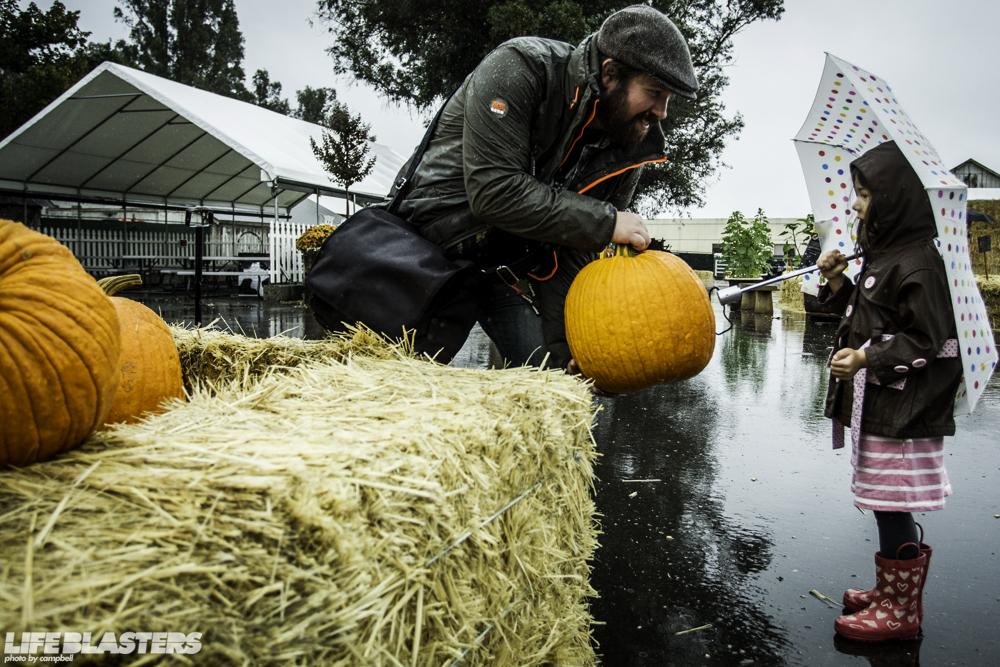 "I want that one!" – Katharine "This one?" – Bohan "OF COURSE!" – Katharine. If there was a word cloud for Katharine while I was there, "of course" would take up a lot of space. This kid has a lot to say and she's hilarious.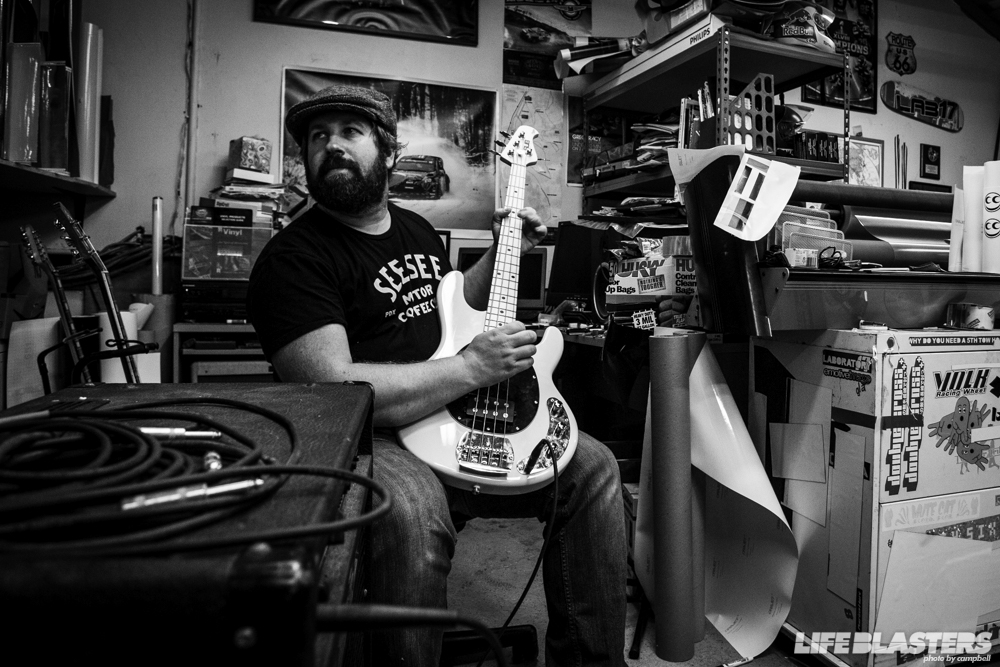 Jam session!

The following night we met up with Life Blaster Co-Founder, Mr. Geoff Pitts. He had recently picked up this bike and done some work to get it up and running. So Bohan and I hopped in the Blastfinder and followed Geoff into San Francisco for some rolling photos and donuts.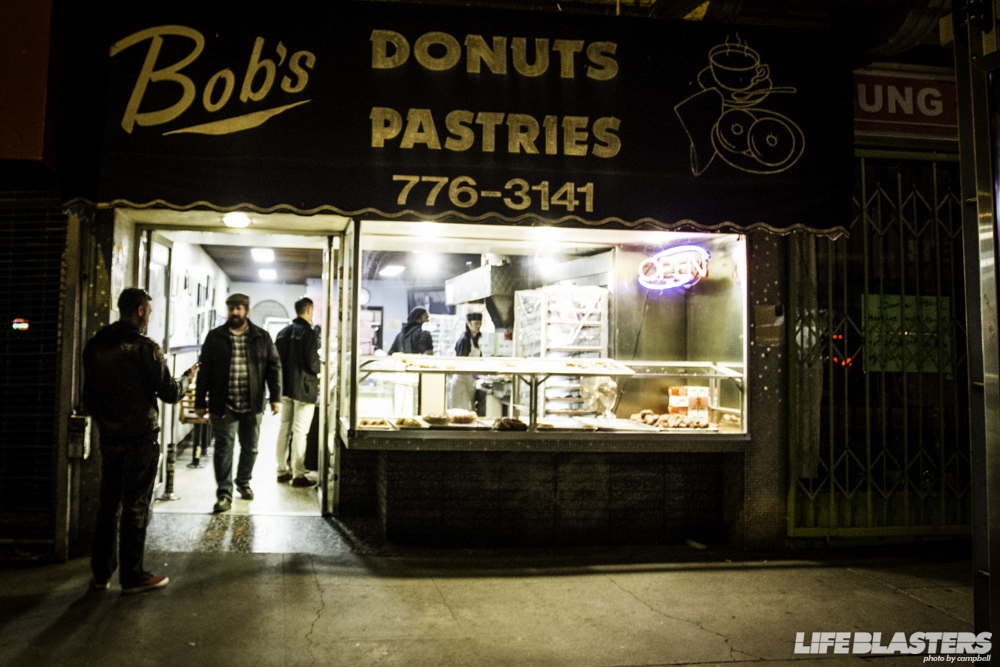 But not just any donuts, Bob's Donuts. This place was one of the things on the "To Do" list that I was very excited about. The first time I heard of this place was back in 2014 at FD Jersey, where I first met Geoff, and I had been dreaming about it ever since.

Sounded good enough for me.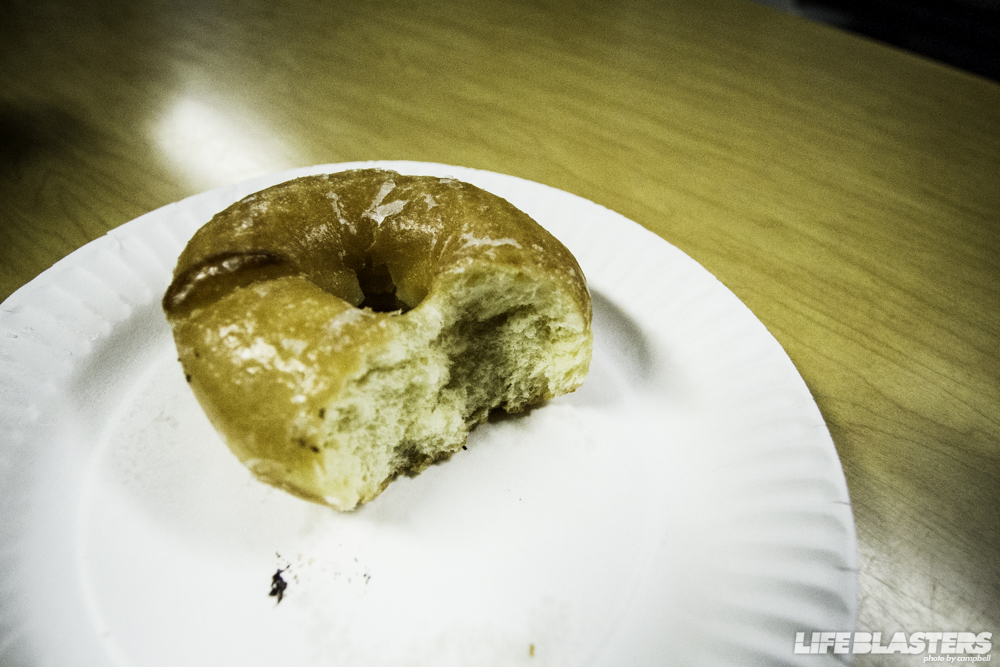 It was incredible. We walked in and took a seat while Geoff threw a couple paper plates on the counter and gave me a glazed donut as well as a chocolate frosted donut, they were easily the best donuts I had ever enjoyed. I've had good donuts at bakeries before, but much more dressed up type of stuff. But if you can take the basics, like a glazed donut, and make it so well that you don't even think about the other stuff, that's a win.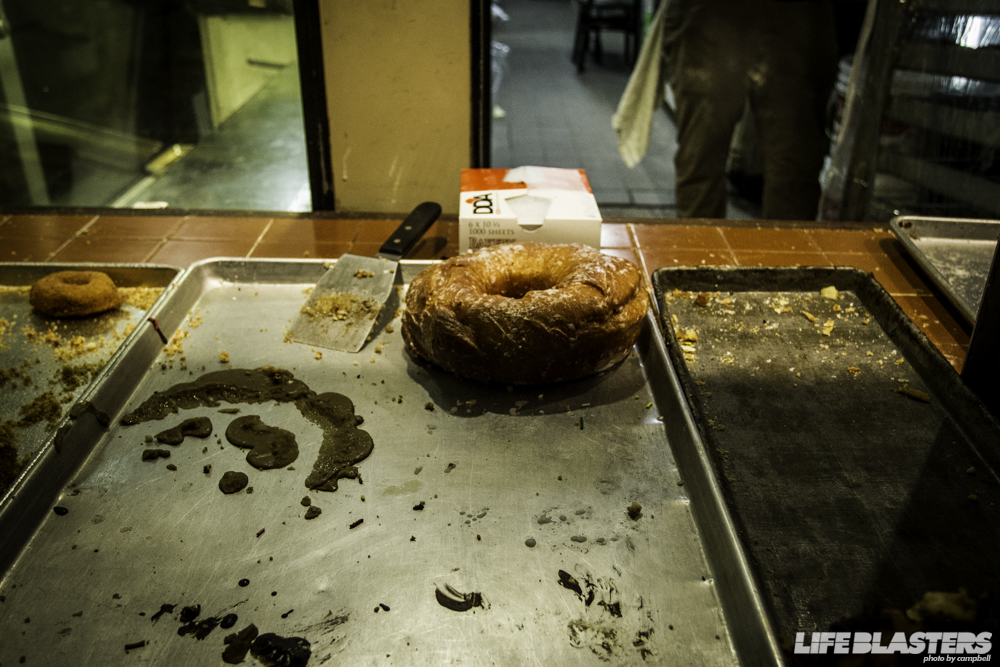 After stuffing my face with three amazing donuts we decided it was time to head out. But I had to at least get a photo of "The Big One". Next time I will buy one of these, but I don't think I have what it takes to do the challenge. Do you think you can eat this entire thing in three minutes or less? Bob's Donuts Challenge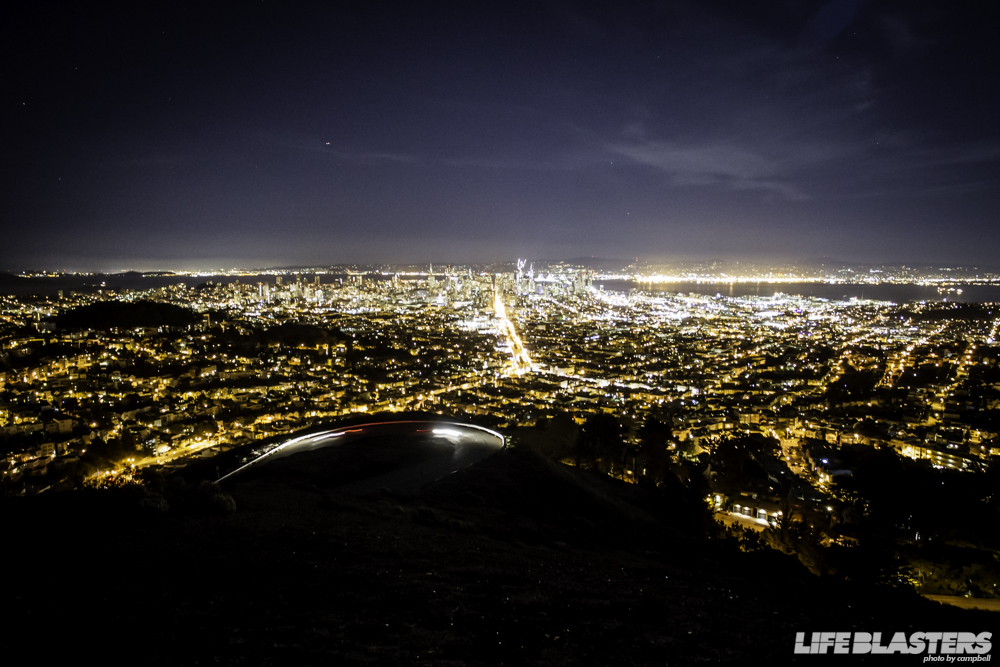 After Bob's Donuts, Geoff and Bohan decided to take me up to Twin Peaks for this great view of San Francisco.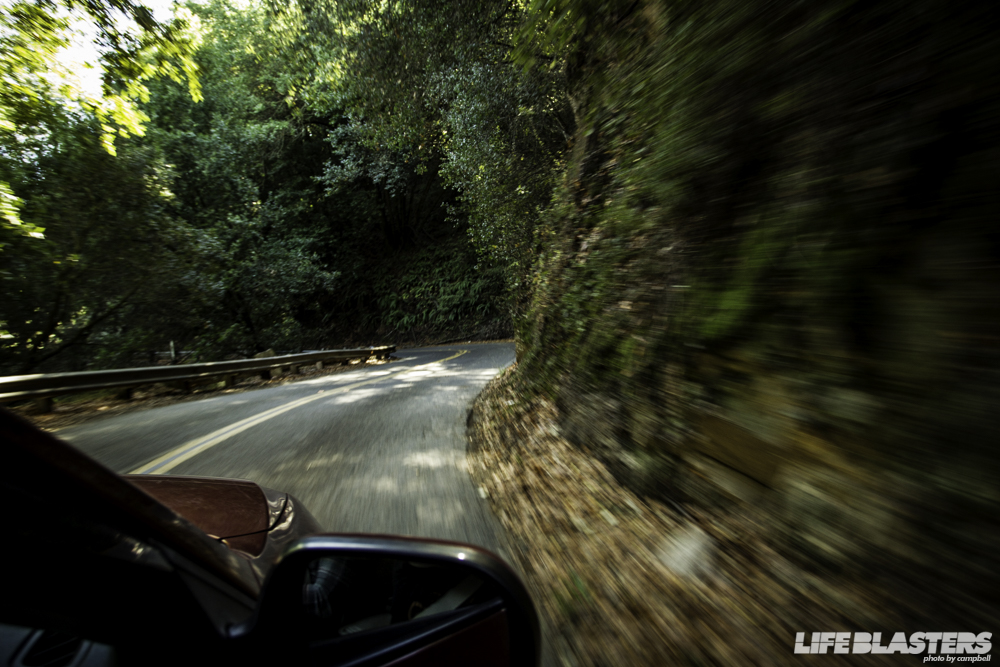 I definitely bugged Bohan about showing me some fun roads and legitimate California tacos. So the next day we hopped in the car to head over to east Oakland and he was sure to take me on the more fun route. This fun windy section of Pinehurst road was great. Plenty of quick corners through heavily wooded sections into a couple more clear areas with great views, I could live here just for the roads.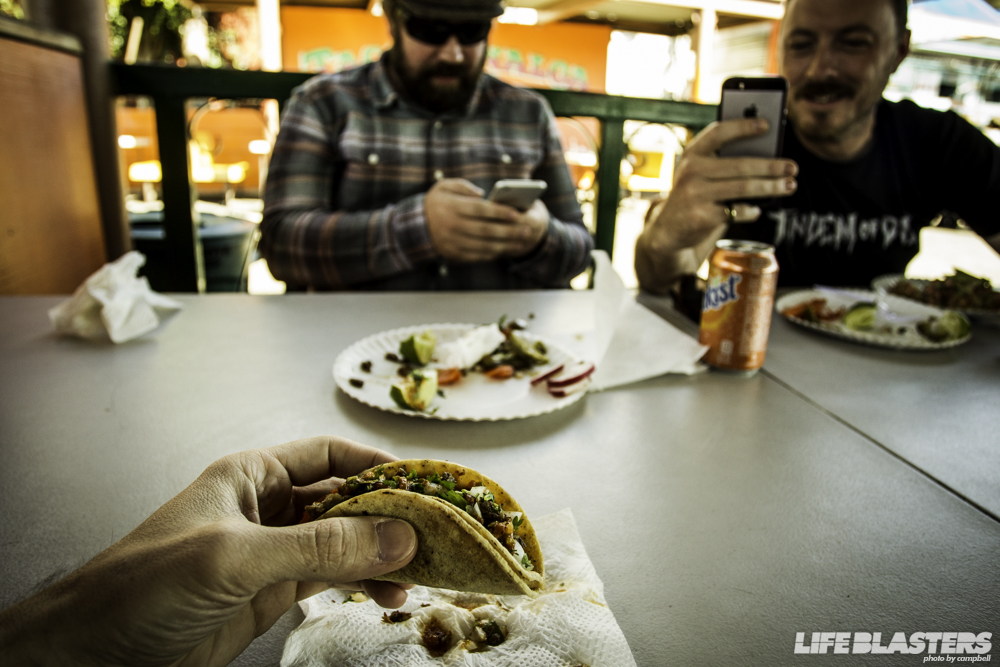 After the drive we finally pull up to this small lot and spotted a familiar looking bike. Geoff was waiting and I was quickly introduced to authentic California tacos at the Tacos Sinaloa truck. Hands down the best tacos I ever had and apparently this isn't even the best around, but sorry New York, our tacos still can't touch these. As I took this photo I heard Geoff laugh while he recorded me on Snapchat saying "Fucking photographers!"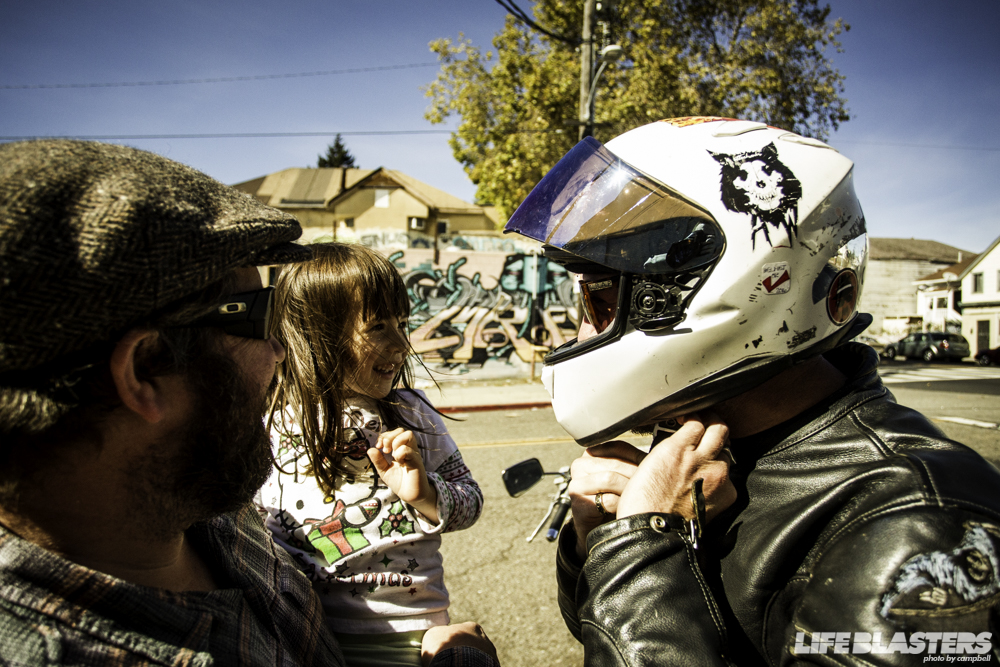 After tacos we took a short trip down the road for lunch 2, banh mi. "Bang Bang" Lunch was officially over and it was time to head back to the house. Later Geoff! Thanks for helping show me around and getting awesome food, till next time my friend.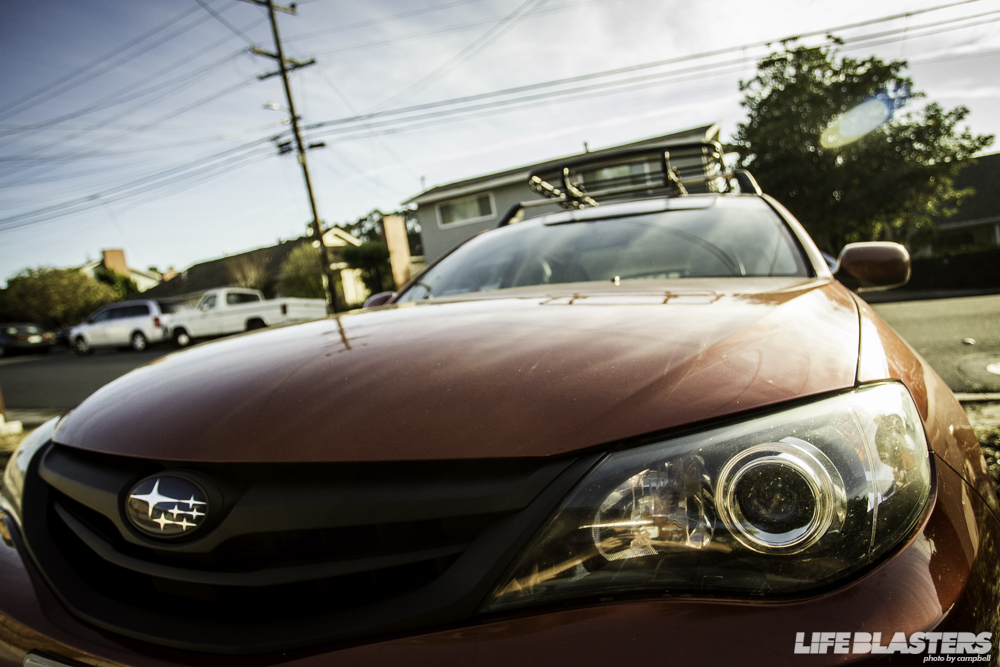 Back at Bohan's we decided now was a good time to paint his grille completely flat black. Sometimes the most simple modifications can make anything look that much better. I still say it looks SO much better.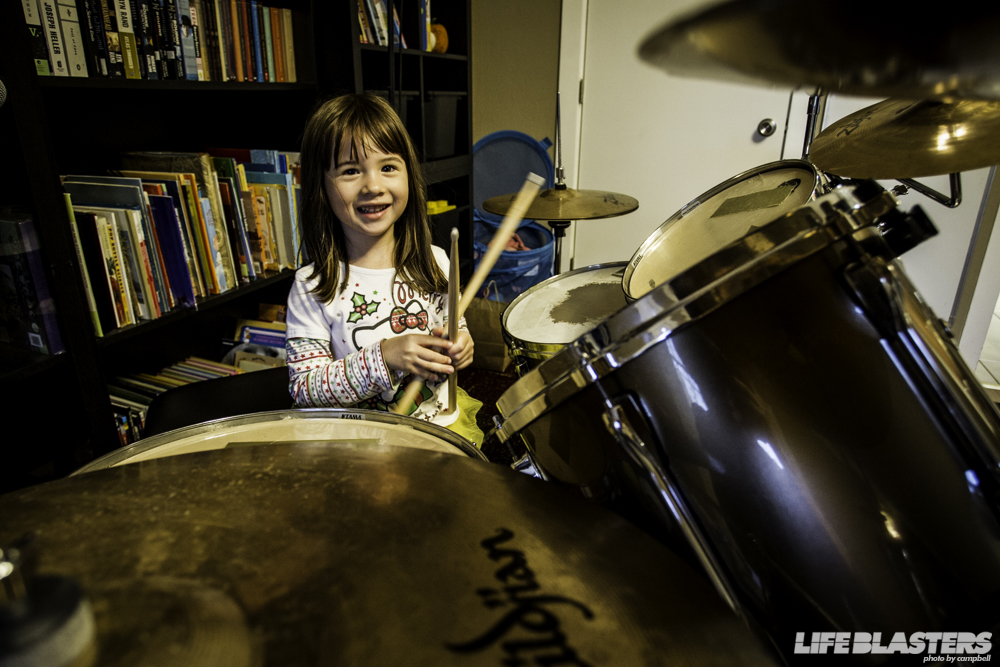 Jam session!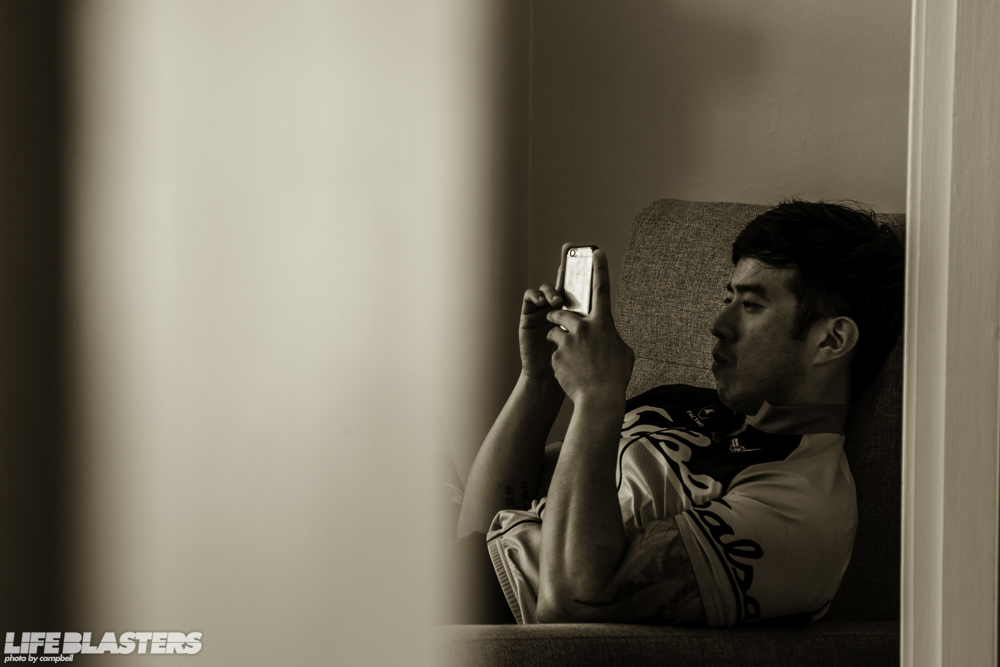 Thursday was bike day with Jeff Yun. Jeff's a long time friend of my brother's and has been living in Cali for some years now. Once he saw a post of mine on Instagram, in California, he messaged me quick and offered me gear to borrow to get some pedaling in. Lucky for me, Jeff was able to get some work done at home and have time for a ride. It was pretty awesome considering I haven't seen Jeff in about 12 years and we picked up like hardly any time had passed. But when it comes to my brother and myself, when you're family you're family.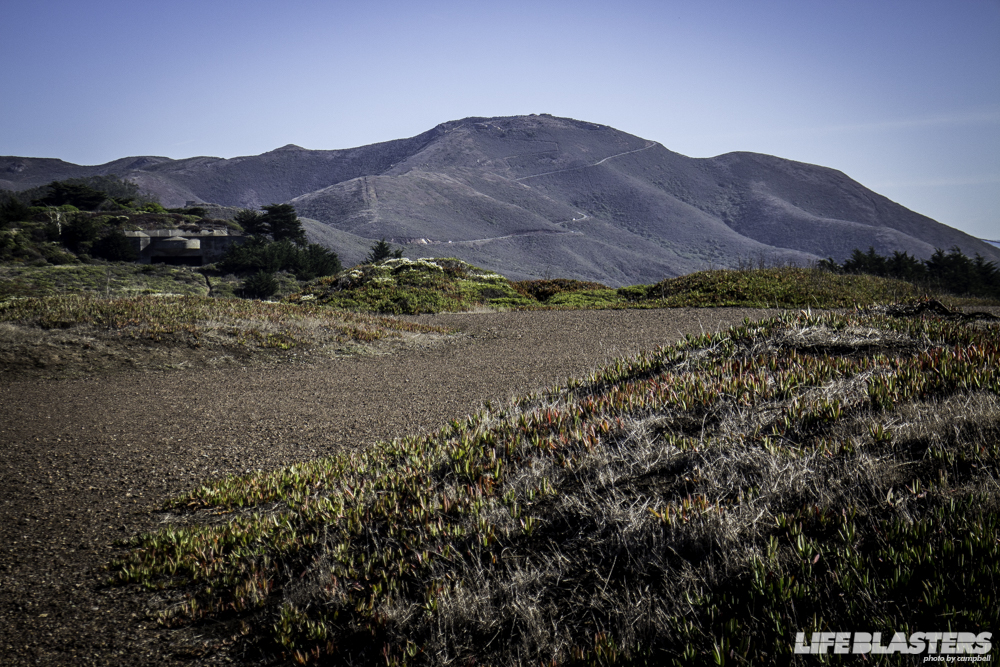 Now it was really cool that my first time actually seeing the Golden Gate Bridge, I got to ride across it on a bicycle. We did about 19 miles which typically isn't a big deal for me, but again I'm from Long Island, elevation isn't exactly something I'm used to. This ride was my personal highest elevation ridden at 2,289ft. The road in this photo is Conzelman Rd, the biggest, fastest downhill I have ever ridden. Definitely a little nerve racking flying down at 45mph with a cliff and the ocean to my left, but now that I've done it once I'm pretty sure I can do it faster next time.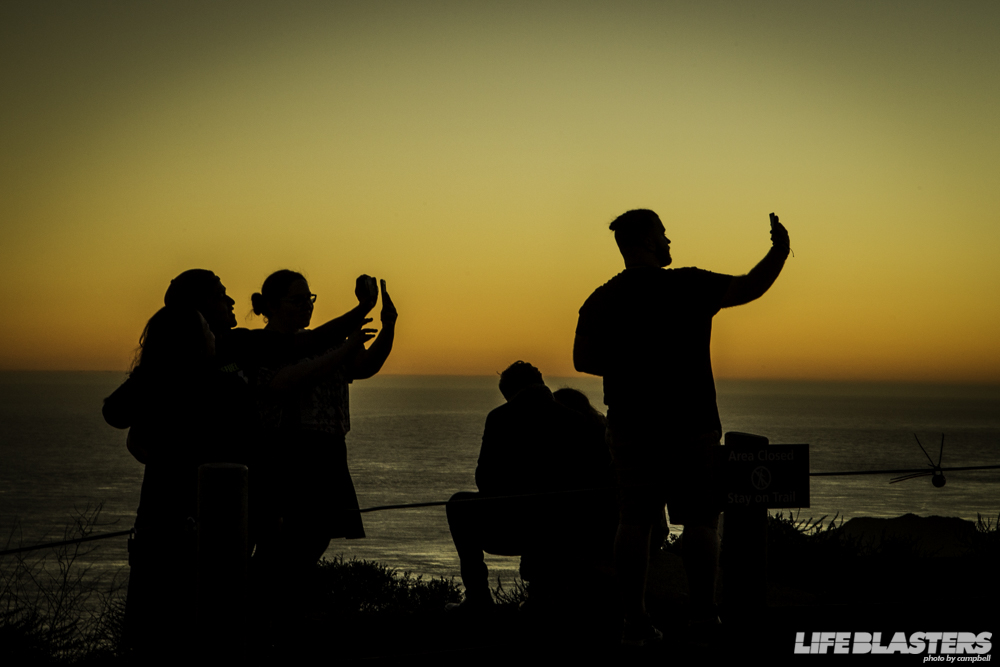 After getting back to Jeff's, getting cleaned up and having lunch with him and his wife, Kerri, I drove around looking for a few spots to take photos of the Golden Gate Bridge. It definitely started to get more crowed as the sun was setting. I assumed the guy to the right was working on a project when I heard him tell the gals he was with "I'm supposed to just get a silhouette…" not a bad idea, thanks.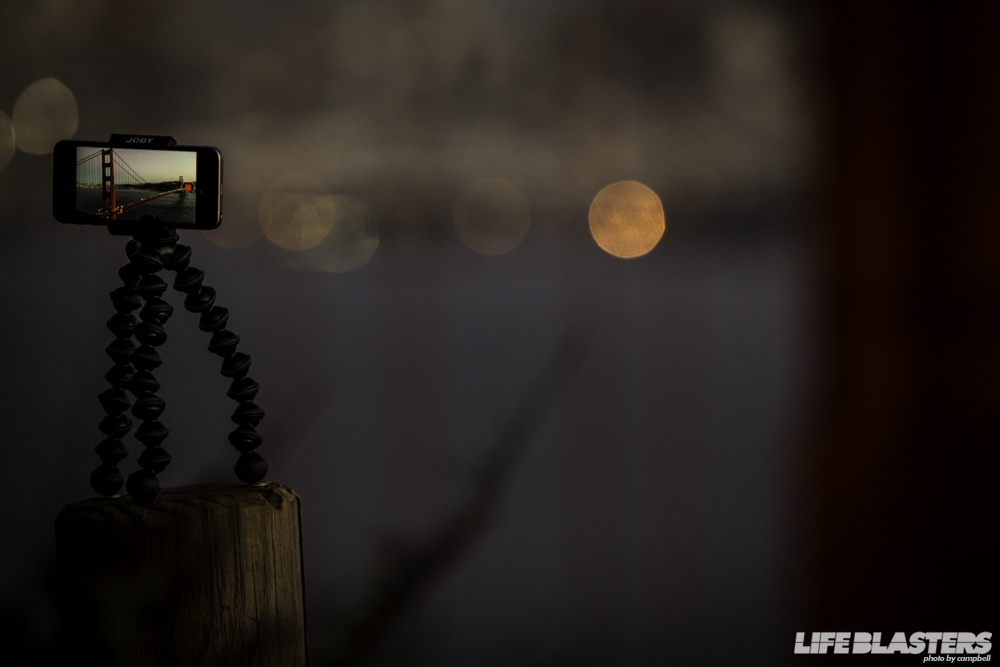 There were so many folks shooting here in every form. From legit digital photo gear to point & shoots, 35mm film, and plenty of cell phones. I was really interested in seeing this guy's time lapse of the sun setting, traffic and city lights turning on but I forgot to ask if he was posting it on Instgram or the like. And finding it was impossible, try searching #GoldenGateBridge and see how quickly it updates.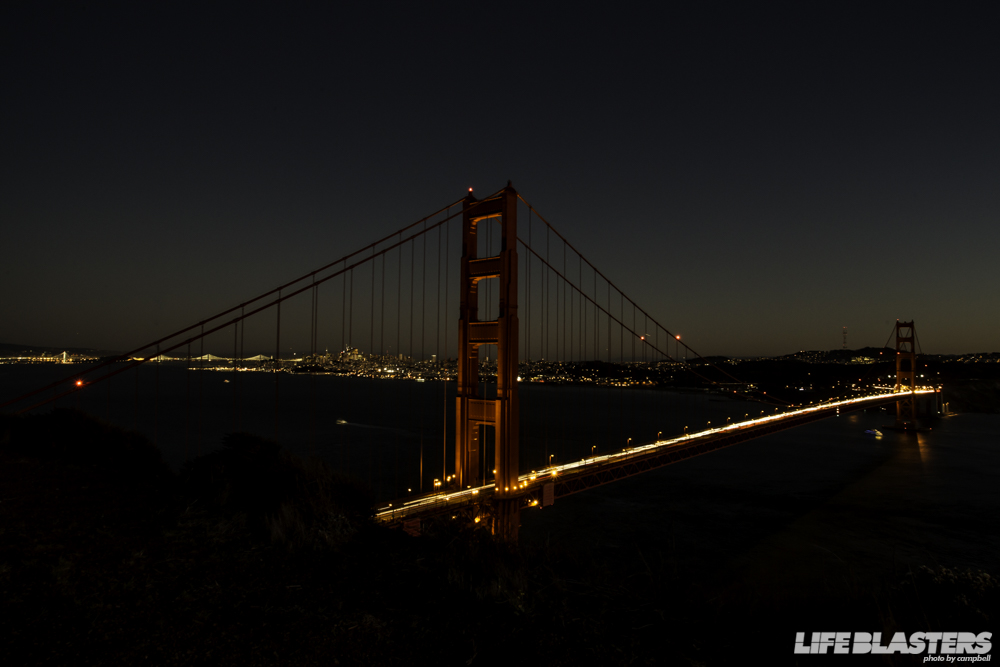 After a few hundred photos I thought about fellow blaster Marcel Langer, when we were last in Brooklyn together. Marcel told me "Sometimes it's fun to find those iconic photos and take your own version." Of all the photos I took of the Golden Gate Bridge, here's my iconic version.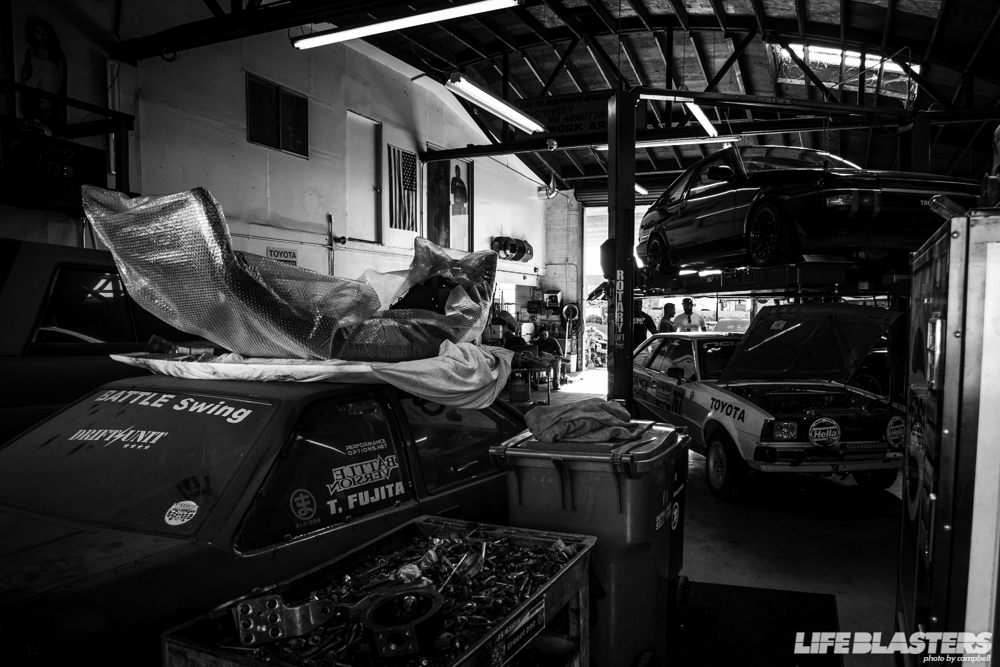 Those who know me, know I'm a big Toyota fan and one time I was talking to Bohan about old school Toyotas and he told me, "We have plenty of those here." Naturally this was the biggest thing on my list, I needed to see ALL of the old Toyotas California had to offer. That being absolutely impossible, Bohan had an alternative plan and that was to take me to Performance Options, in Oakland. One step in and there were Corollas, Celicas, and trucks, it's possible I found heaven.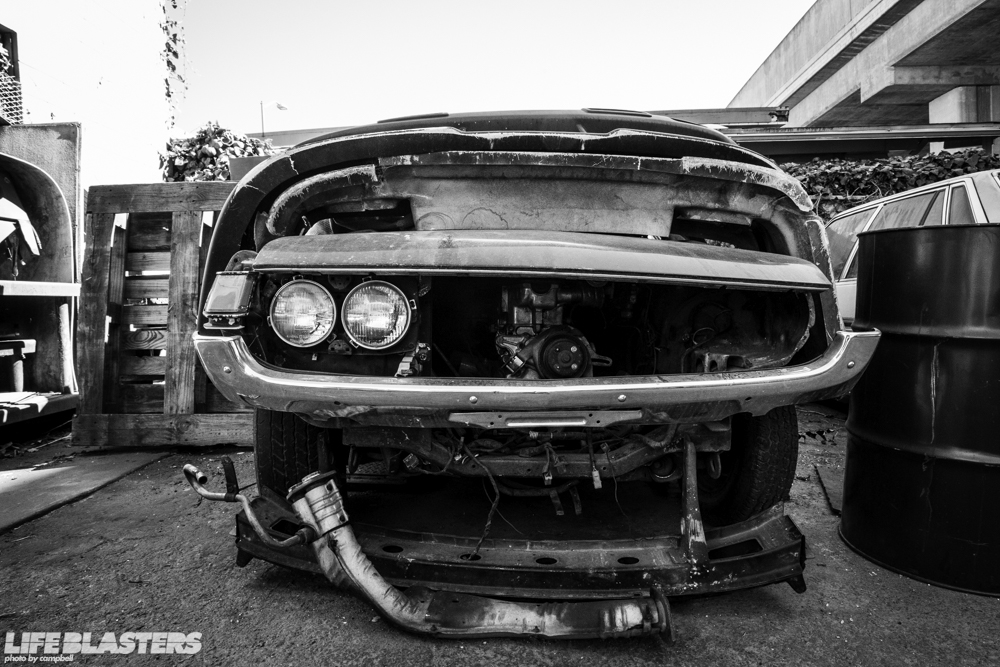 There was a yard out back with what looked like old parts cars and torn down race cars. Still in awe, I couldn't help but try to shoot it all, I even heard someone laugh and ask, "Is he still shooting the junkyard?!" Yes, yes I am still shooting the junkyard, I'm obsessed!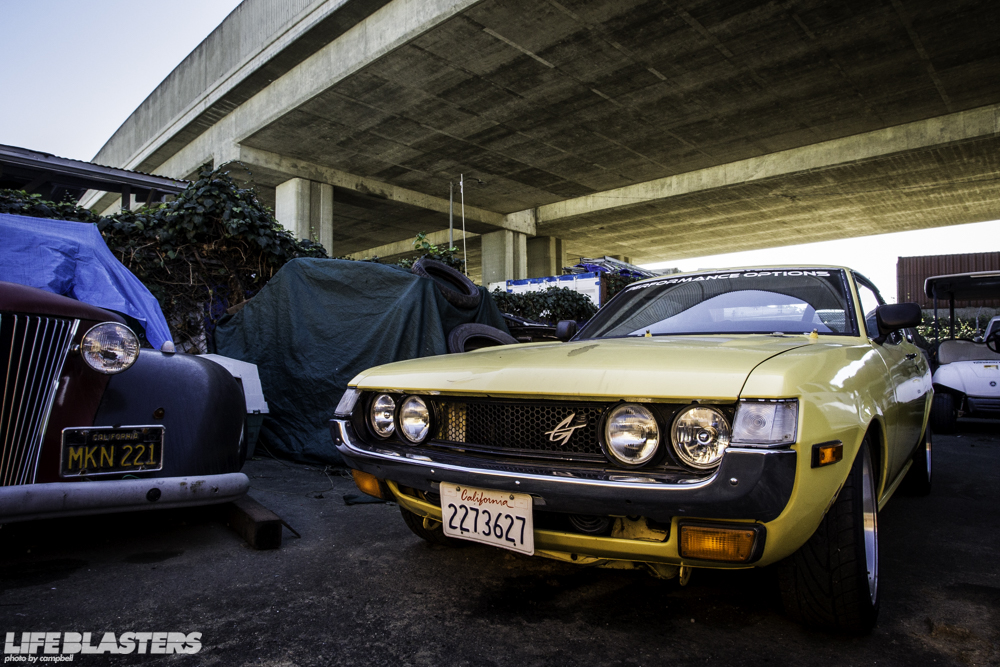 This was when my heart stopped. My first two fun project cars were 1991 Toyota Celica ST's that were the cars that led me to discover my dream car, the early 70s Celica GT in yellow, and this was the first one I have ever actually seen in person. There's just something about the early 70s Celicas that have a special place in my heart. Some dream about exotic super cars, old American Muscle classics and what have you, and as much as I do appreciate all of those cars, it's the old Japanese cars that do it for me. This Celica is #1 on my "list" of dream cars.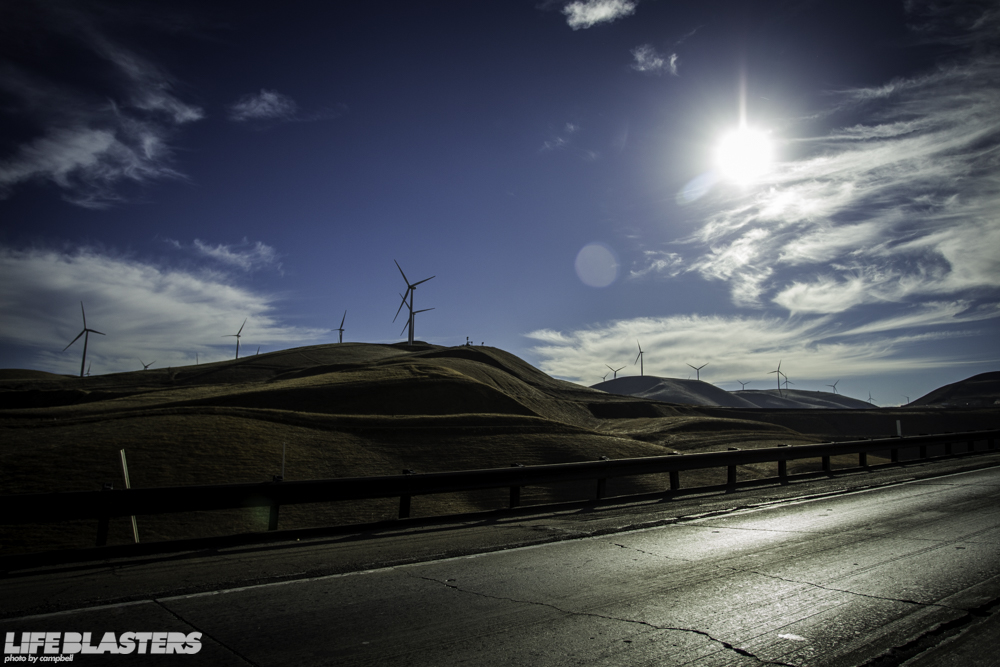 Only a few hours later we were on the road again, this time we were heading east to Yosemite. According to Google Maps this would be a 45 hour drive from New York for me, but leaving from Bohan's place, only about 4 hours. We just needed to make sure we stopped for root beer on the way.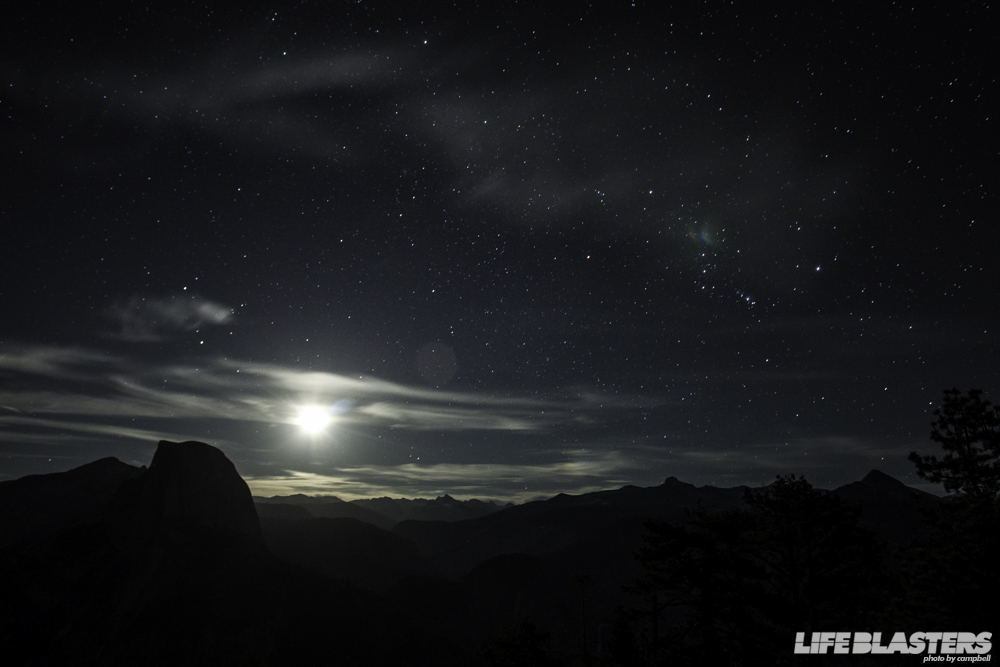 One type of photo I have never been able to successfully take, the way I wanted, was a legitimate photo of the stars. I could go on about how much light pollution in New York sucks, but I'd rather mention how amazing it was to be at Glacier Point at night catching the moon rise over Half Dome. Taking this photo was actually more of an experience than I originally expected it would be.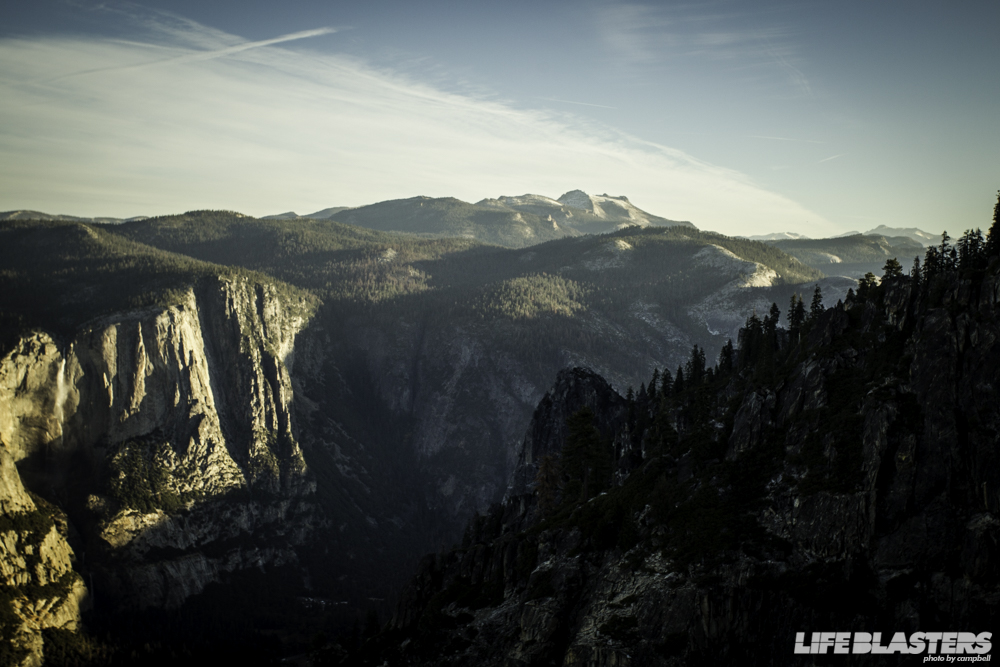 The following morning we woke up pretty early to try to catch the sunrise and ended up driving down, then hiking over, to Taft Point. Yet another amazing view. Getting on a plane back to New York is going to be very difficult and we were on day 10 at this point.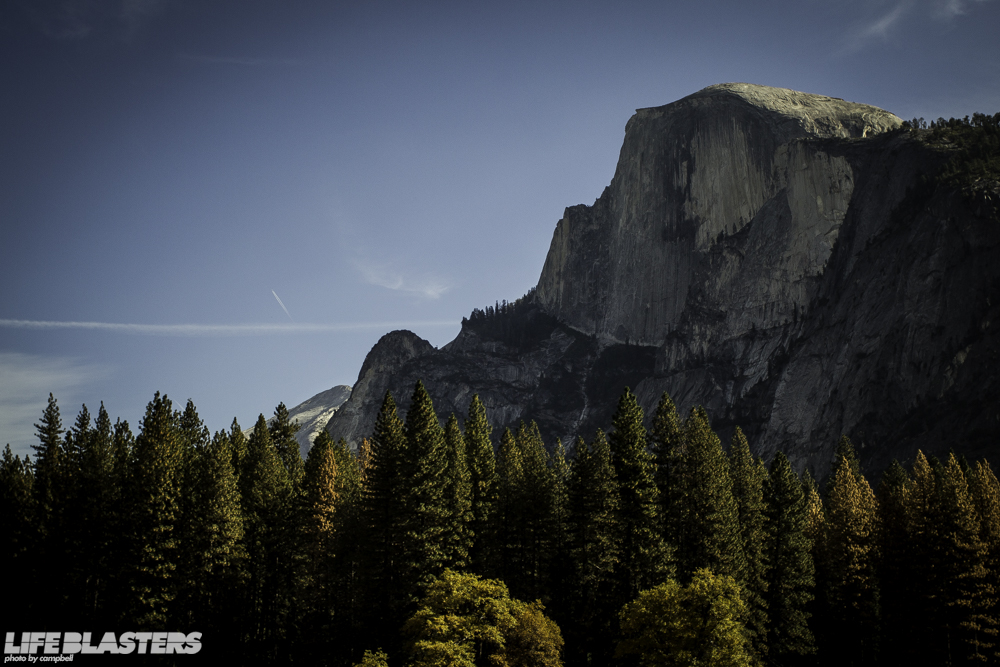 I could go crazy posting tons of the photos that I took at Yosemite, but there are just too many. This place was seriously something else that I still can't get over. Half Dome was one of those places I've always heard about over the years but never really spent much time thinking about it. Now I look at these photos and remember standing at ground level looking up in amazement.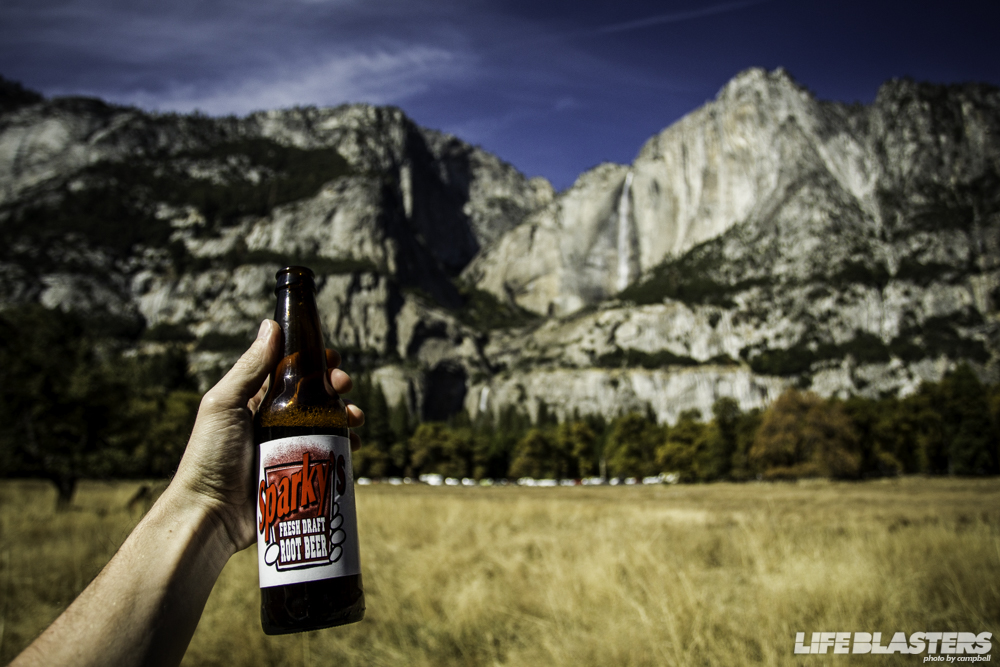 Before hiking around more it was time for my first Sparky's Root Beer, the official favorite root beer of Life Blasters. Andrew made it a point to save the Sparky's till this point in the trip and when I tasted it, it really made his old article, Root Beer Snobs, from 2011 come together for me. It's nice to know there are more root beer snobs around, since it seems most people I know hate it and are part of that "It tastes like medicine" group.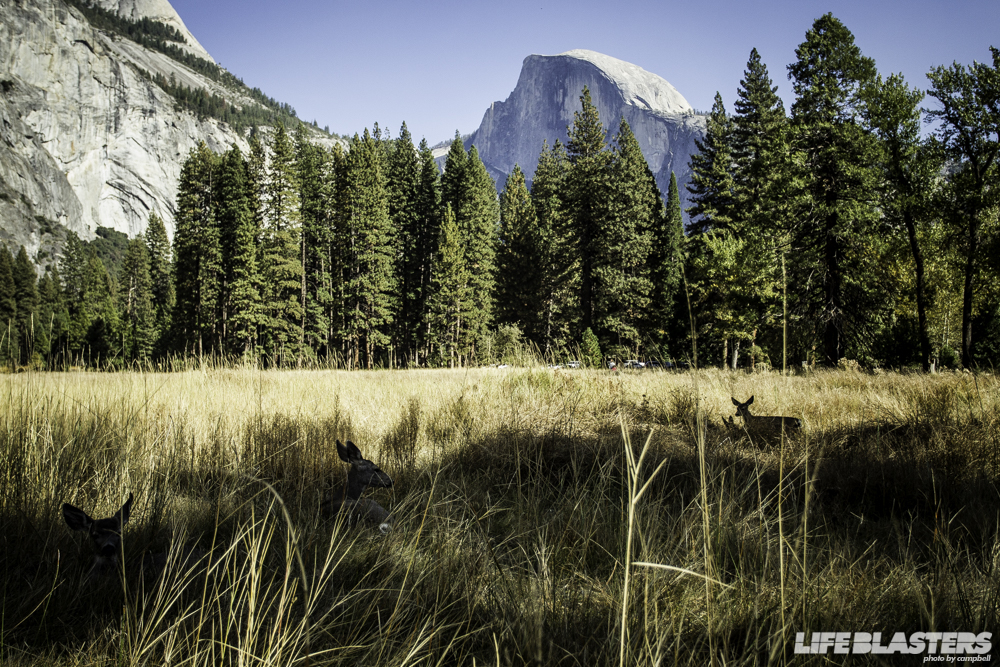 Even on the way back to the car we noticed this bunch in the tall grass. We spotted two deer and did our best to get closer and eventually noticed there was actually 4 or 5 of them lying in the grass. They actually didn't seem bothered by our presence at all, but once some folks walking by started to notice and tried to come in closer, but too loudly, then they started to seem a little more alert. We pretty much hung out till the people left before us, in hopes that without us in the tall grass, less people would notice them and they could just continue to chill.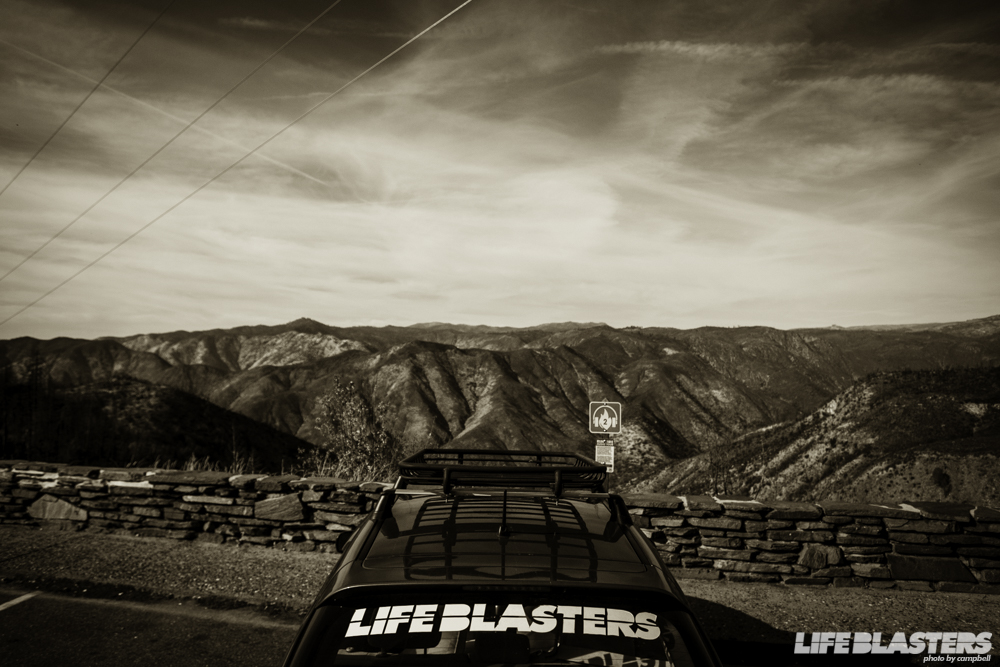 Knowing how much I enjoy driving, Bohan did let me enjoy some of the beautiful roads in his Impreza. Driving out of Yosemite was pretty fun within the mountains and leaving wasn't as windy in this area but still fun. We did make a quick stop at Rim of the World for this view of Stanislaus National Forest, which burned in 2013.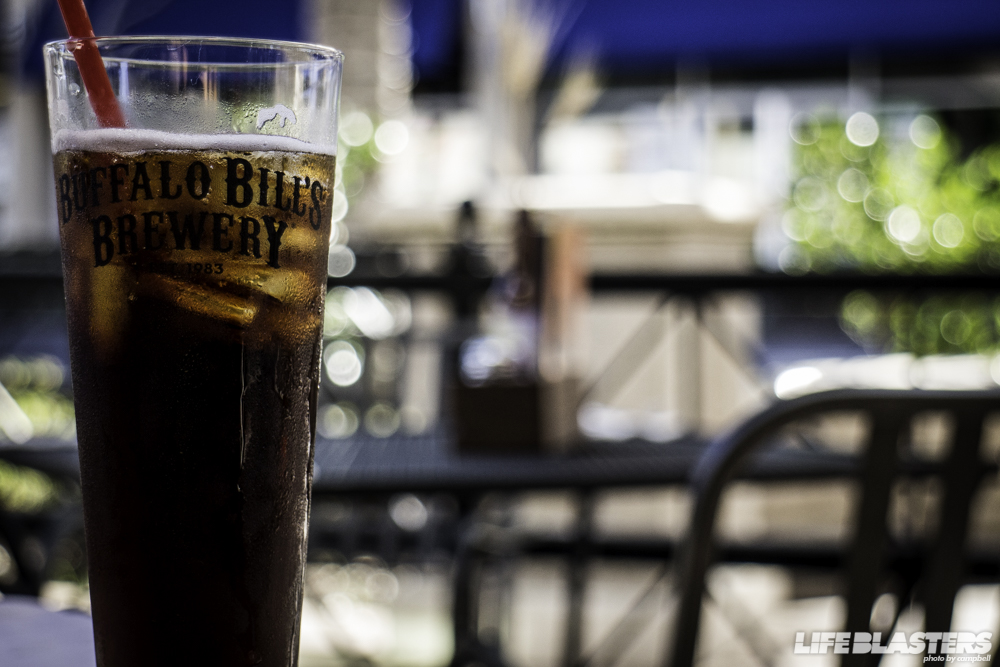 My final day in California was pretty relaxing. Grabbed lunch with Bohan and had my final root beer of the trip at a cool spot called Buffalo Bill's Brewery. But it wasn't long before we had to head to the airport.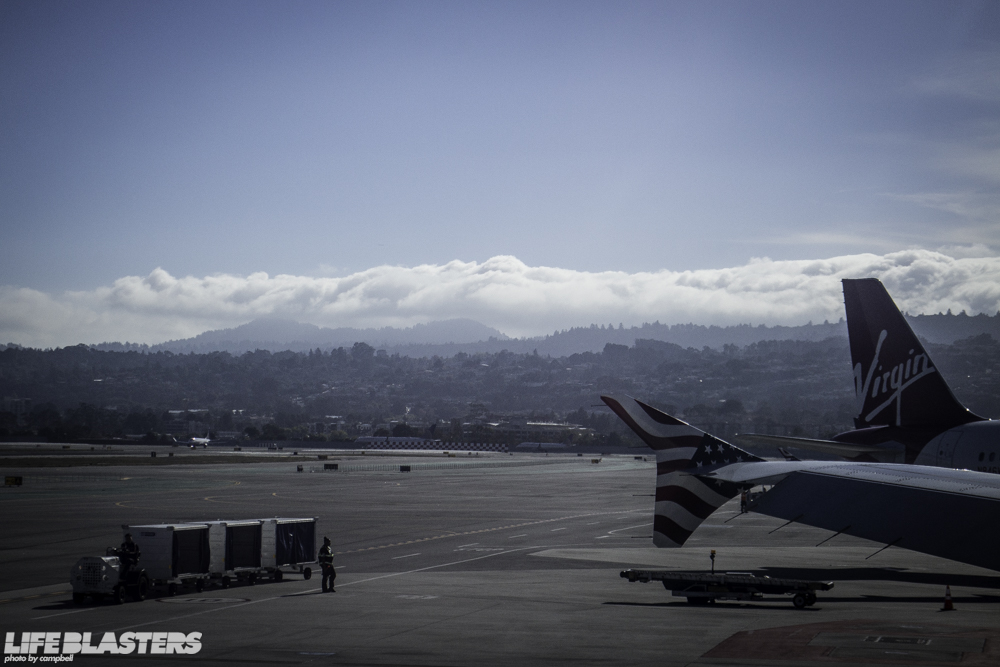 Sitting on the tarmac I found myself looking out my window and I couldn't help but think it'll be a while before I see this kind of elevation change again. In about 6 hours I'll be looking out this same window at a much more level grounded city.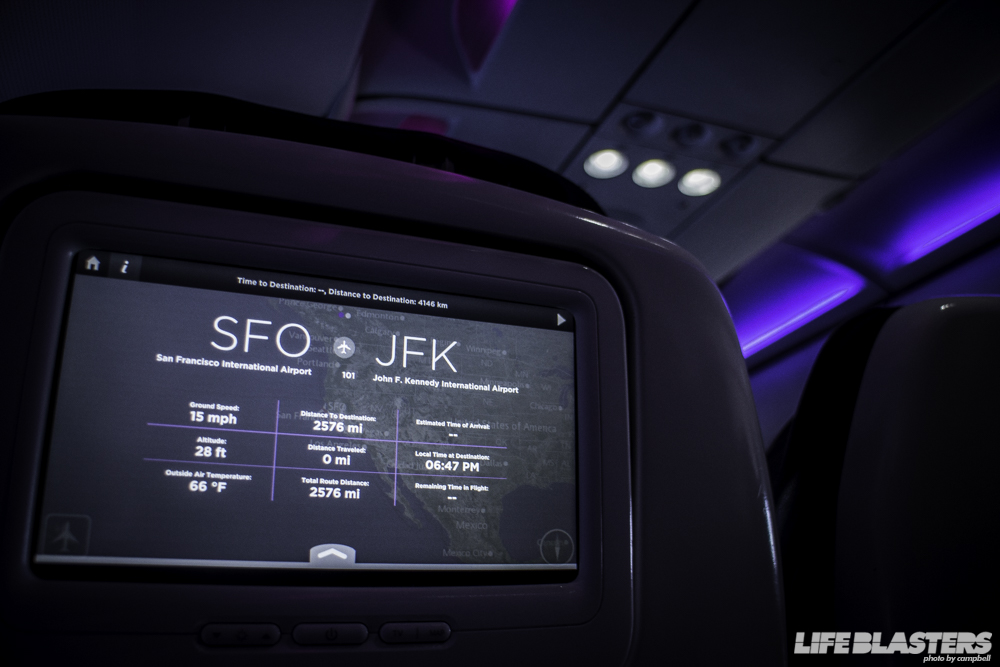 2,576 miles to day dream about the last 11 days of awesome.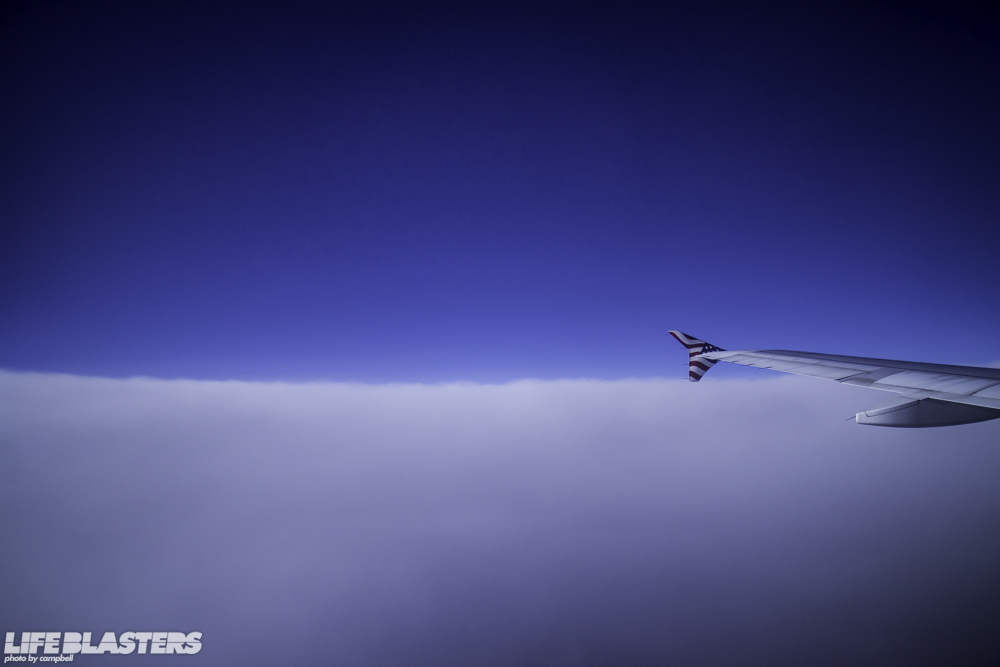 And just like that California was behind me, but I definitely plan on going back to explore even more. Maybe next time I'll drive.