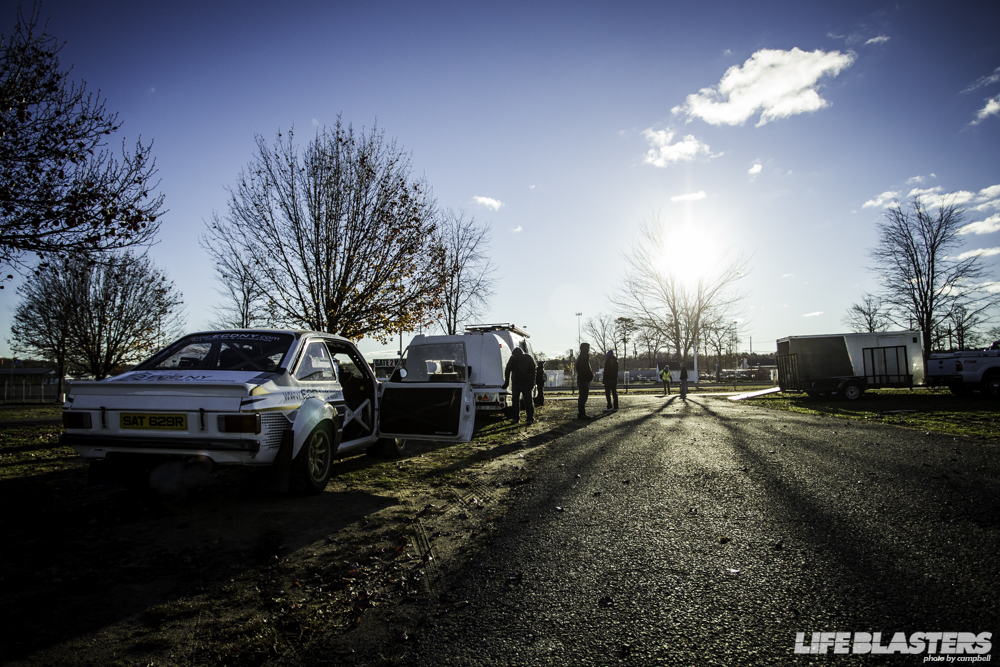 2016 is almost over and I went through the entire year without going to a single rally event. That was until I received a message from my friend Erin Kelly, a rally co-driver, asking if I was planning on going to some rally sprint on December 4th. The sprint was being held at Raceway Park in Englishtown, New Jersey. With zero traffic at night, from Long Island, I could get there in about an hour. I was down.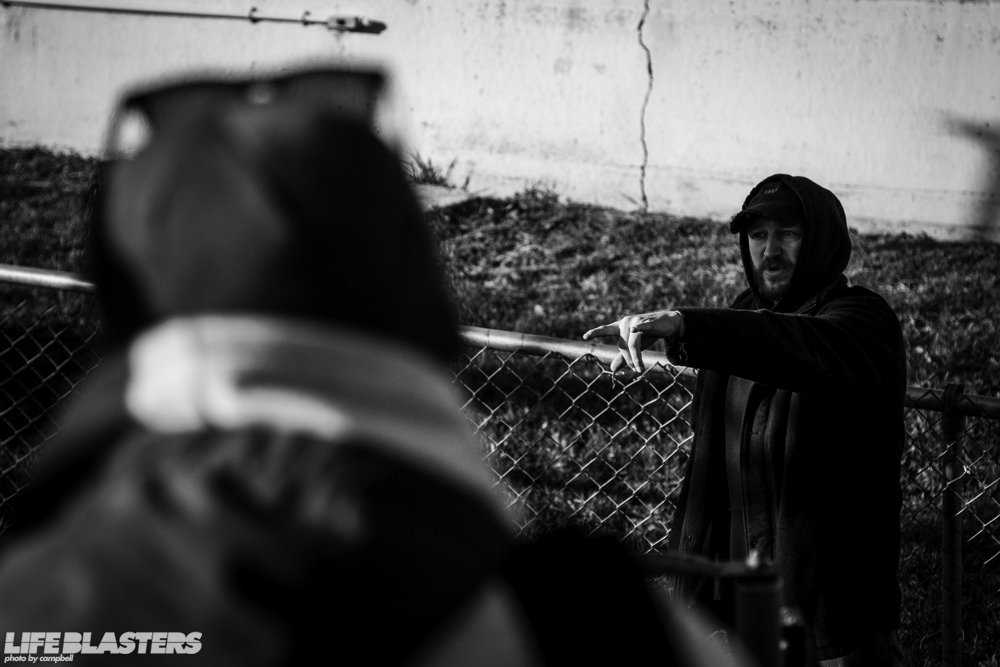 Broken Motorsports' owner, Will Petrow, was the "Man Behind the Curtain" as far as putting together this first ever rally sprint at Etown, of course with help from NASA Rally Sport, and a few teammates/friends. Early that morning the others were still running about getting ready to set it off while Petrow was taking care of our media and volunteer meeting.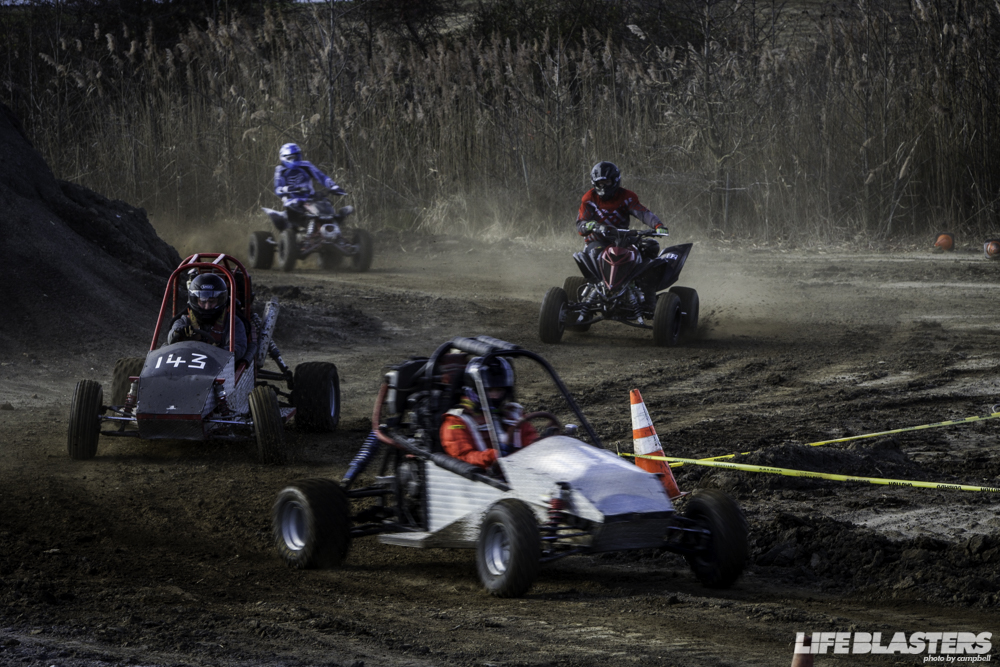 A fun aspect of NASA Rally Sport events is their mix of vehicles. A couple of years ago I shot SandBlast, another NASA event, and there were rally cars as well as dirt bikes. This time around they decided to throw in these badass karts and quads.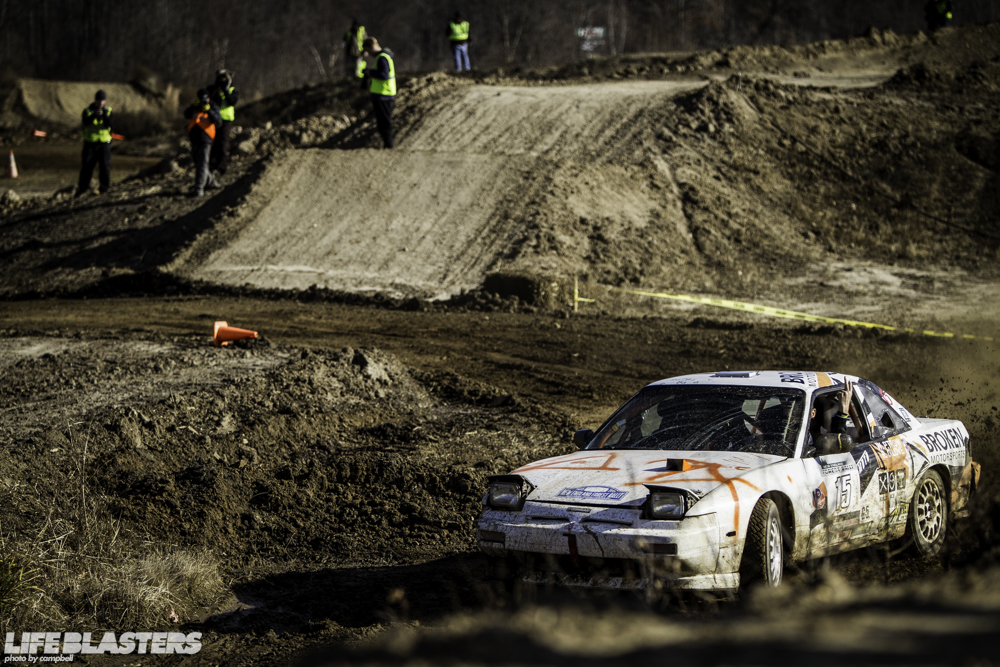 Competitors at sprints aren't required to have co-drivers so it's not uncommon that they will get a parade lap to get familiar with the course. That also gives those with co-drivers a chance to make up their notes from scratch. Even Petrow did a parade lap in his "Do it all" S13.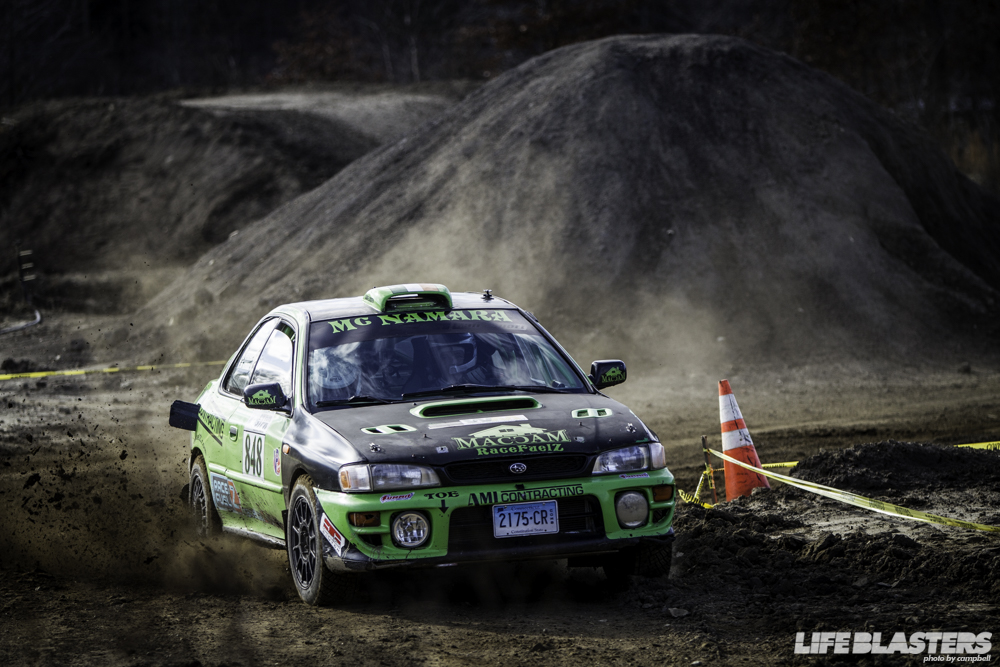 After taking a tour of the track with the rest of the media folks it was finally time to race. Now it's not unusual to see drag racing, drifting, and motocross events at Etown, but there is no rally course at this venue. That was at least until someone had the bright idea of opening up a couple fences and combining one of the dirt bike courses with the road course.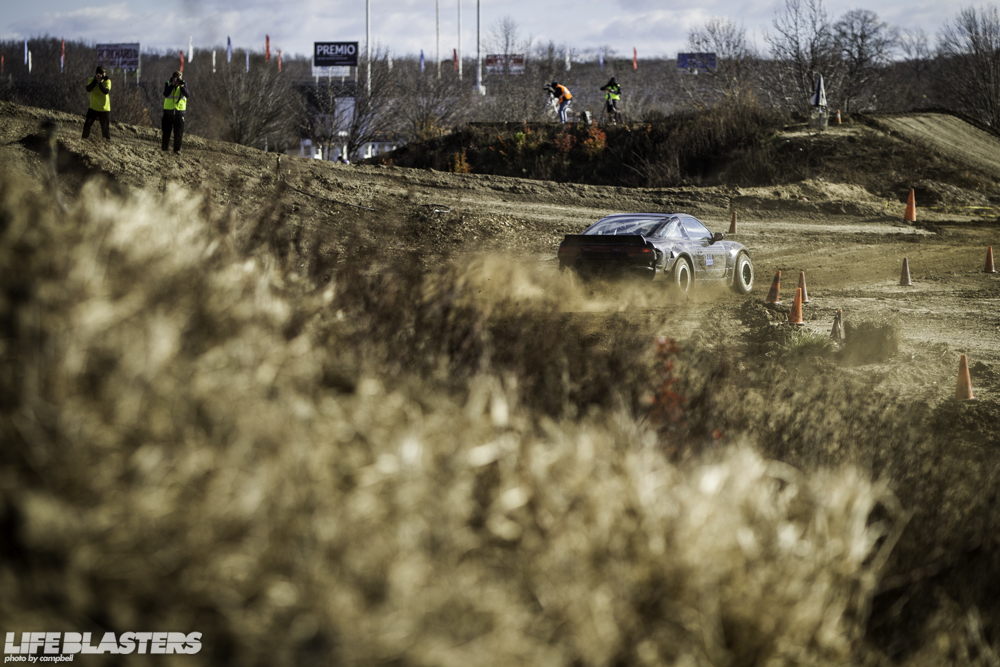 Now this I found fun and interesting. I've seen Bobby Calhoun drift his S13 here at East Coast Bash, but never thought I'd see someone rally their drift car, excluding Petrow. From what I heard, Calhoun basically threw snow tires on his 1UZ powered S chassis and said "Fuck it".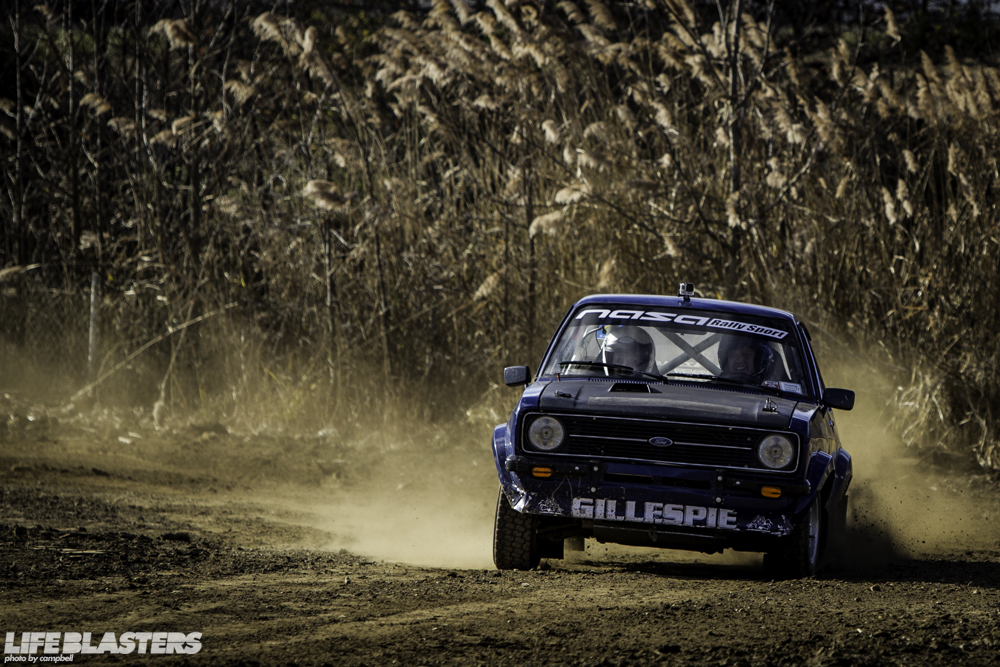 Being a rally enthusiast you can't not be excited to see an old Mark Two Ford Escort tearing ass in the gravel. And apparently you can't hold back your excitement when driving one either. I'd have to say this car came around the corners with more smiles than any other competitor. Hands down my favorite Ford.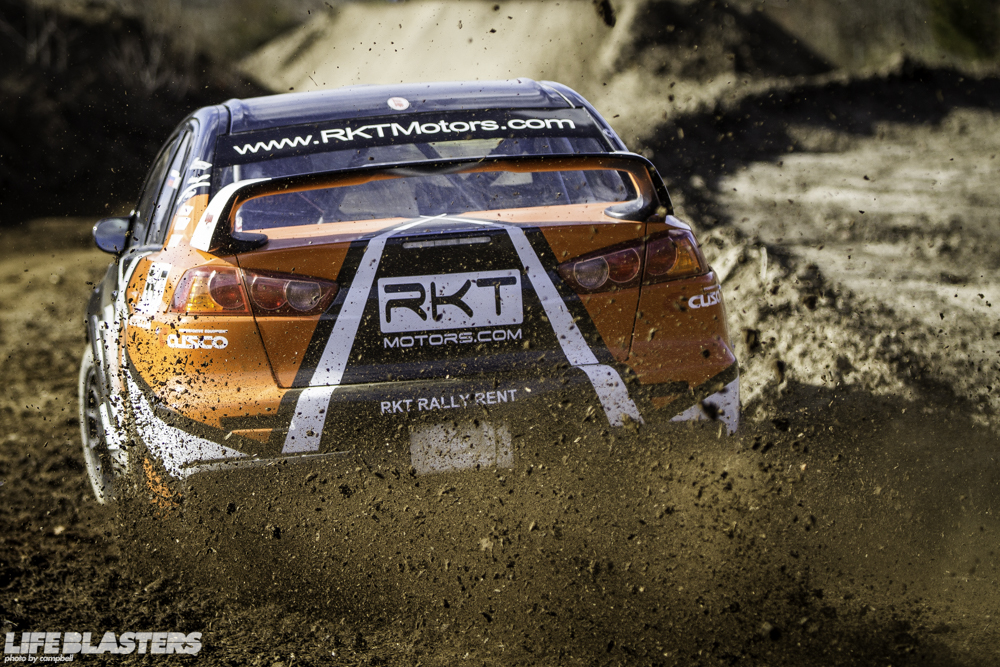 There's nothing better than an Evo X ripping a corner, tail happy and throwing up gravel.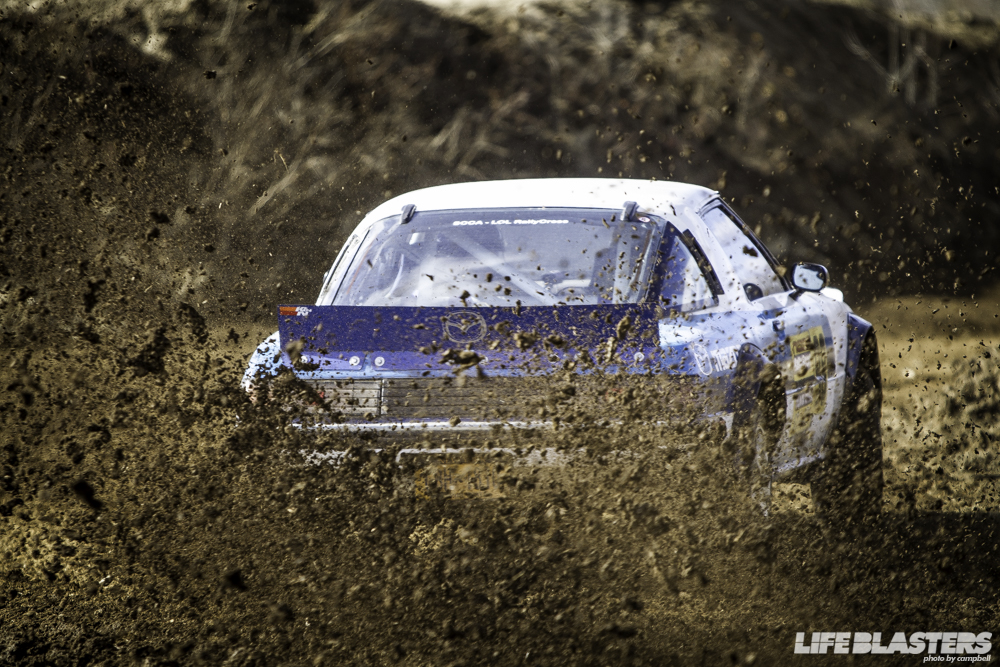 Wait, yes there is. A first generation RX-7 ripping a corner throwing all of the gravel. RWD = OG Rally Status.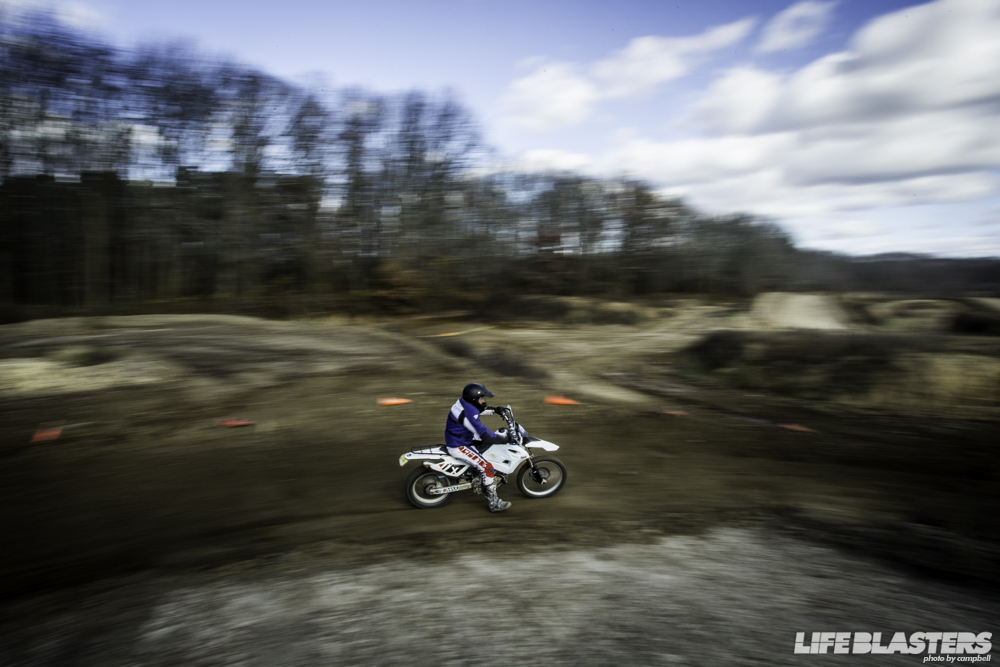 Unfortunately for Andrew Folcher, he was the only motorcycle competitor out of 26 competitors at this event.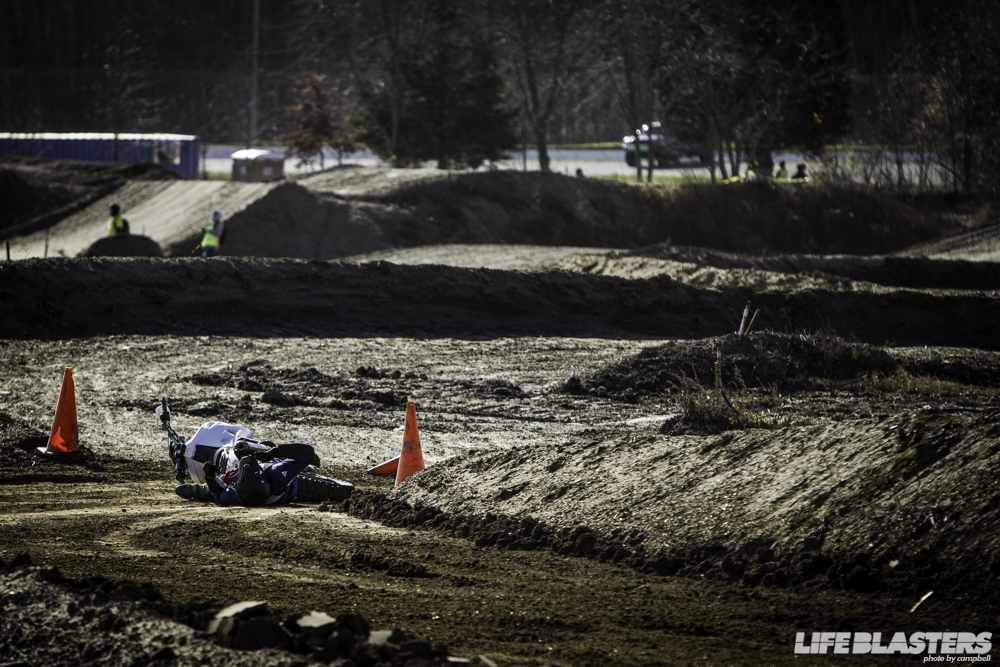 Fortunately, even after taking a spill, he still came in first place! But on a serious note, the fall wasn't terrible and he was able to get up and off the course unhurt.

Watching the cars run the course made it look very tight, technical and challenging for just a 2.1 mile stage. But the quad and kart guys had a lot more room to really get on the throttle it seemed. They could really use as much or as little of the course as they wanted.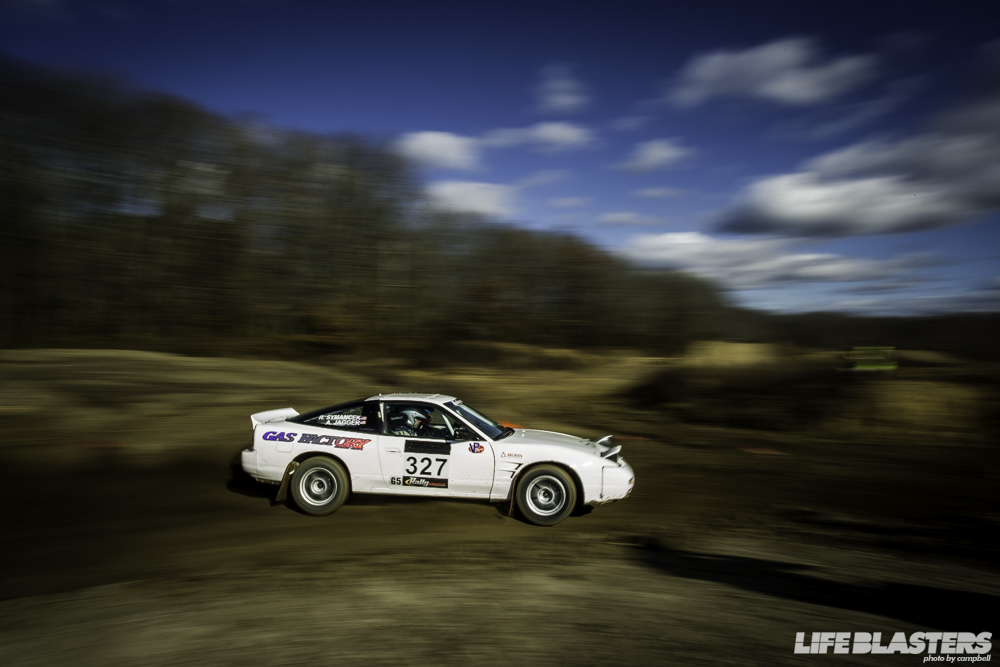 You can hardly go to a East Coast rally event without running into the one and only Ryan Symancek, co-driving for Alex Jagger in his S13. For those who don't know who Ryan Symancek is, do yourself a favor and check out his series with /Drive, on YouTube, /MY LIFE as a RALLYIST. Currently a few episodes into his 2nd season.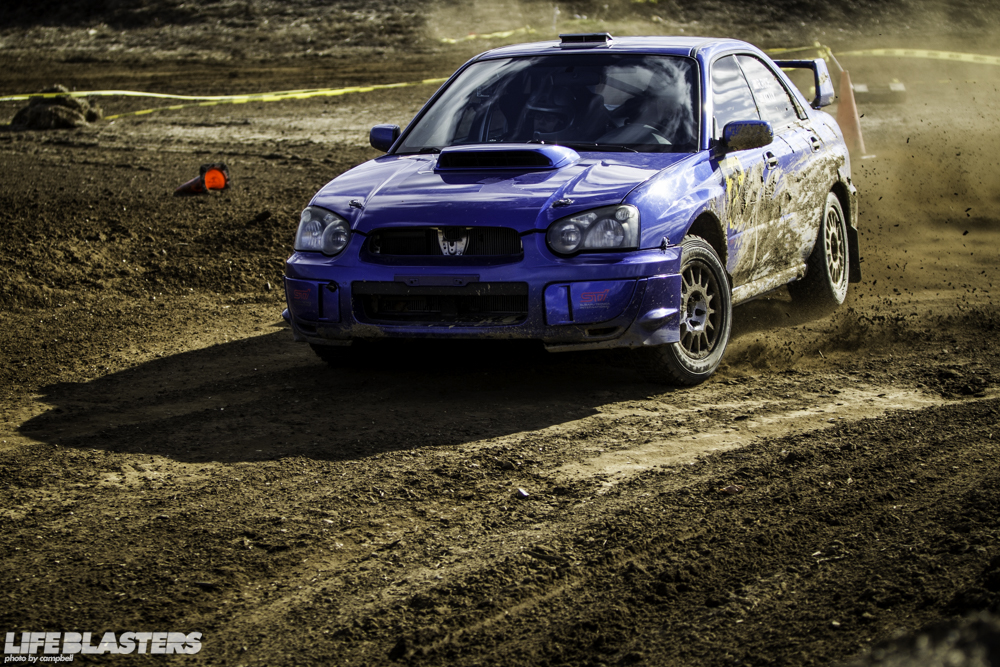 Earlier I had mentioned my friend Erin, the co-driver who originally made me aware of this event. Well here she is running with Ryan Rice in his very deceiving looking, blue Subaru. This shot was taking at "that left 1 hairpin turn" at about 2:53 in their onboard video. Also, if you were ever curious if teams ever did a race together and just let loose and really enjoyed the fun of racing, here is that video Rice/Kelly in-car at Etown Rally Sprint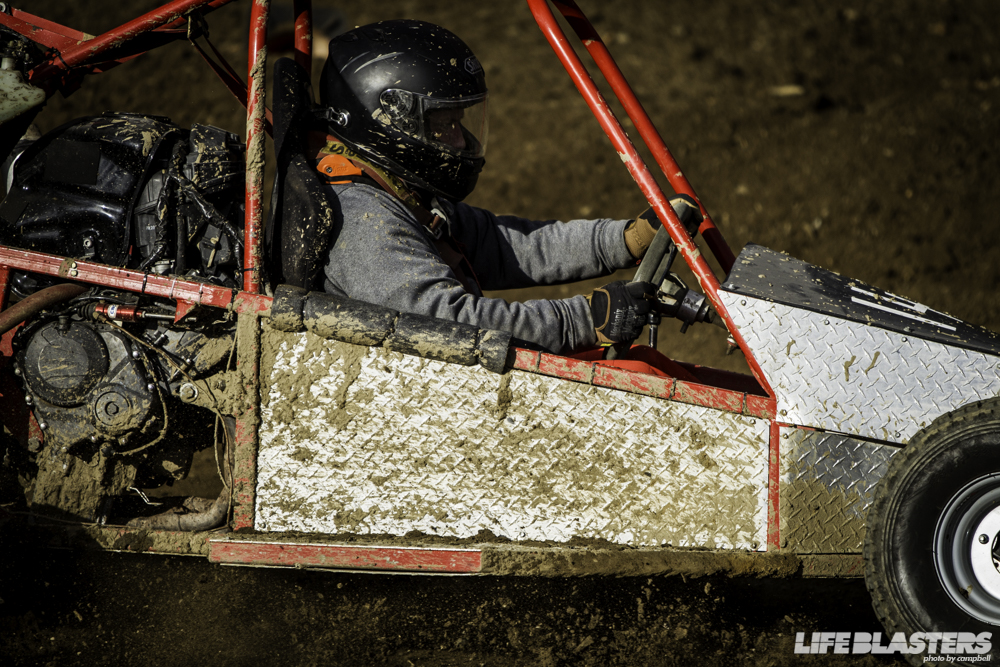 Everyone was finally finishing up their first runs of the day and would head in for maintenance, food and most of all to warm up.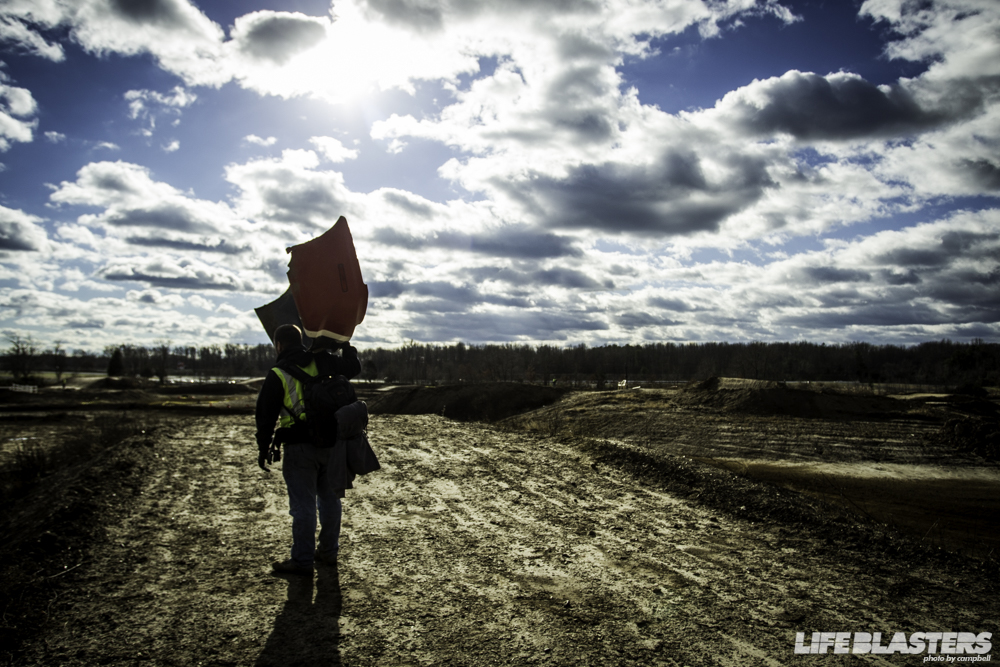 Naturally I also ran into my good friend, and fellow photographer, Jordan Apgar. Being a local Jersey guy and friends with the Broken Motorsports folks, he actually had a big hand in helping set up the course and was able to figure out safe areas for media to access on the gravel section. He had more than enough responsibilities at this event, from parking coordinator and course setter to photographer and media coordinator (aka keeping an eye on media making their way into danger areas). And still quick to help bring parts left on course back to their respective teams.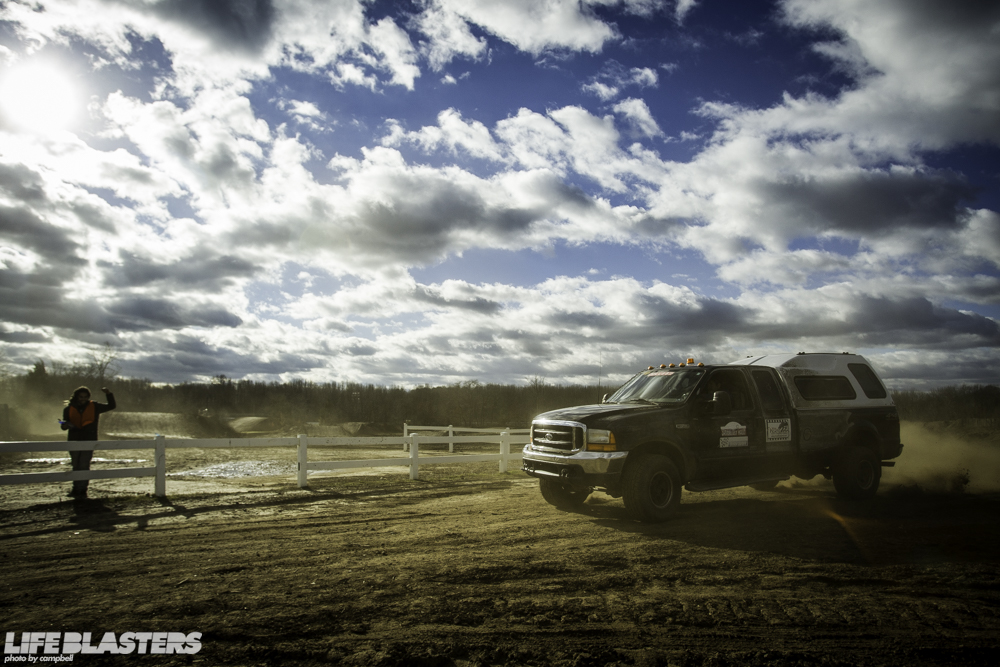 A man who usually doesn't need an introduction, but you can't see his mustache and he's not in his usual Rally Ranger, Gary De Masi. De Masi was telling me he was prepping his Rally Ranger for another future event so he couldn't compete at Etown. But this kind of thing never stopped him from making it to events and helping out. Besides, being sweep has the fun perk of enjoying the course when you're last in for lunch.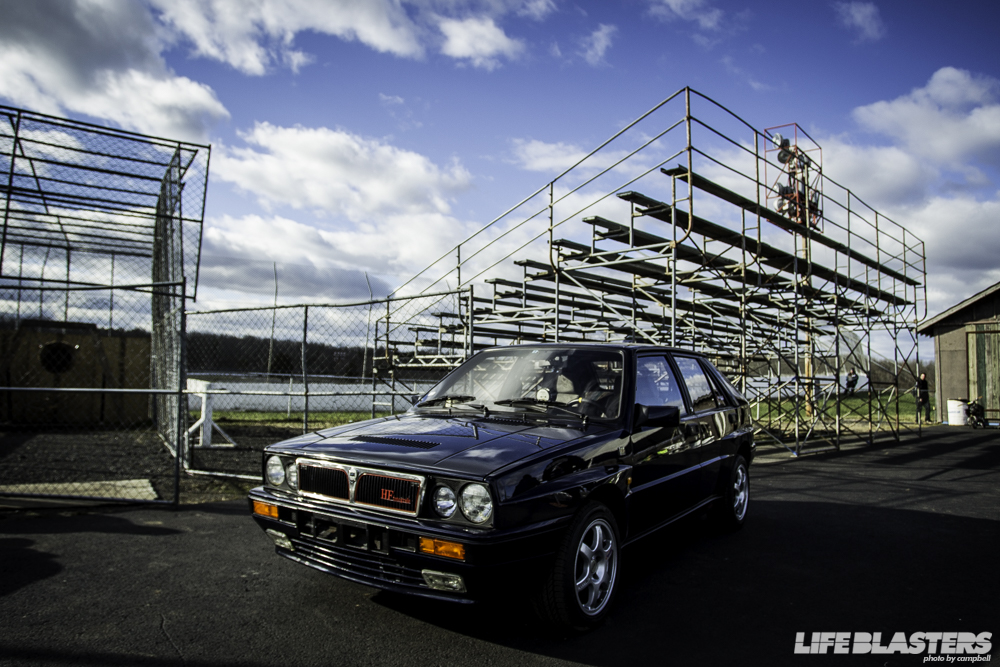 Came in for lunch and saw this beautiful gem. This one is for Delaney as I know it's high on his list.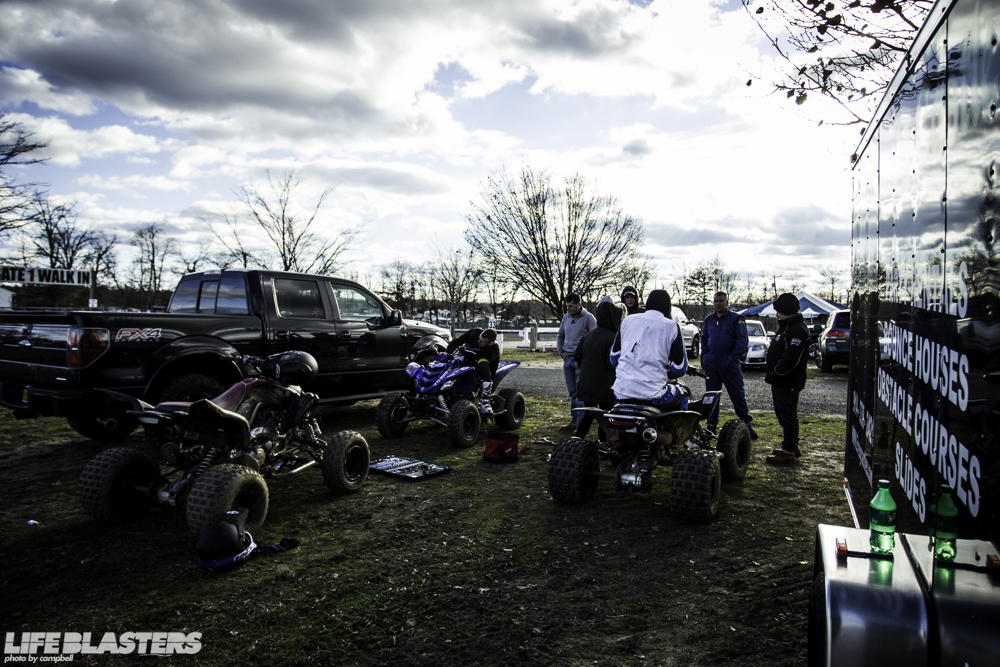 There was really no dedicated service time which was cool. It really seemed to take a lot of pressure off the teams as they were able to work on their cars between runs. And it seemed that most folks out here really utilized that time and were able to actual relax at lunch.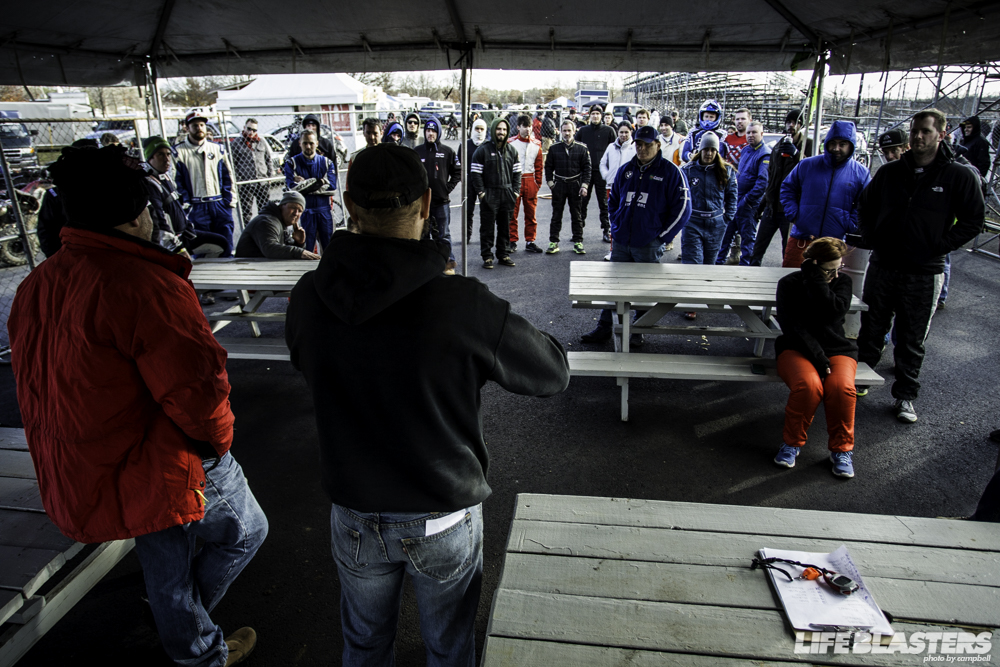 After enough time to warm up, eat up and gear up for round two Petrow and Marcel Ciascai held a quick drivers meeting to talk about a couple key points since the 2nd half of the day the track was run in reverse.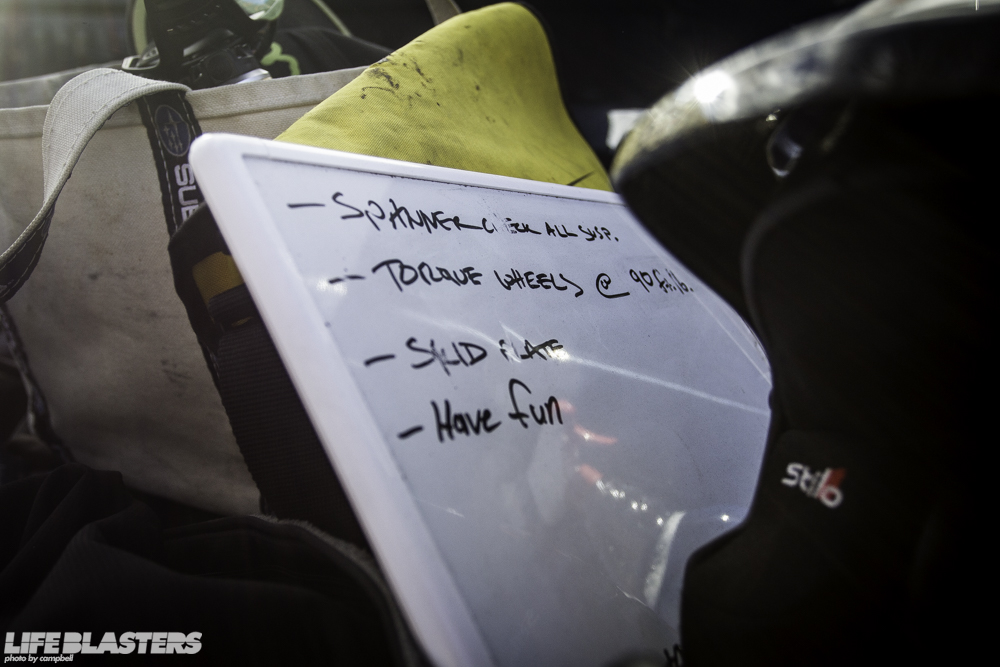 One thing I personally like more and more about sprints is that they seem more like faster rallyx events. More serious in safety since there is definitely more speed and more risk, but definitely more laid back than a full stage rally. Still plenty of rush without as much hustle must be a nice change from time to time.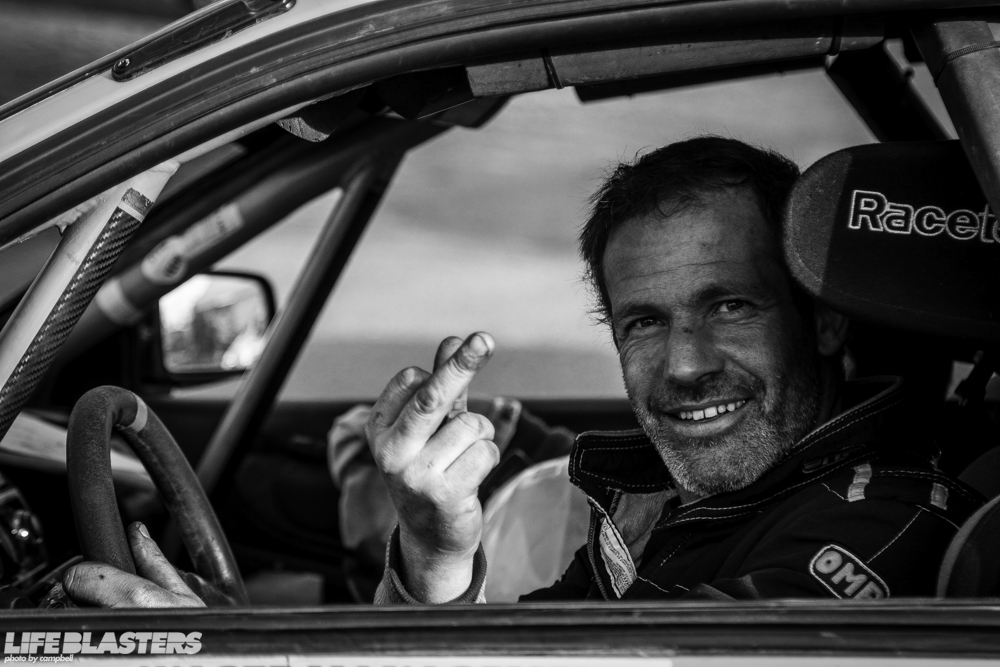 A quick friendly salute from our favorite Irish pal, Brian McNamara of Flying Frog Rallying, and it's back to the windy course.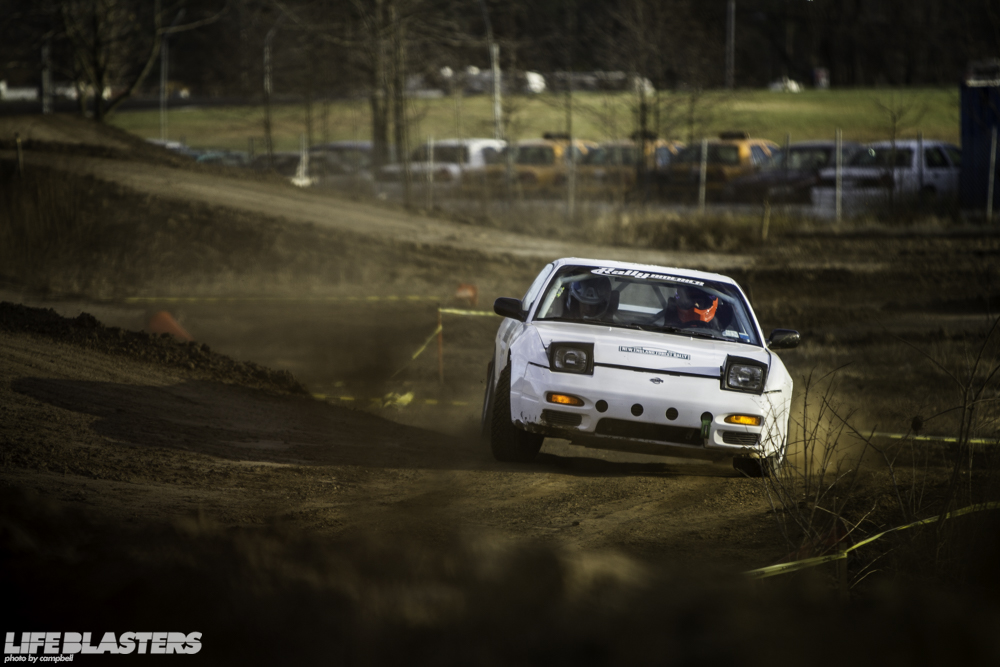 Growing up on Long Island is rough for a rally fan as we hardly even have dirt lots to fool around in. So the majority of S chassis I've seen over the years have always been built as street and drift cars. And even so it seems like only in recent years they're starting to make more of an appearance in the U.S. rally world. I've always had an appreciation for these cars and I'm definitely happy to see them in the dirt.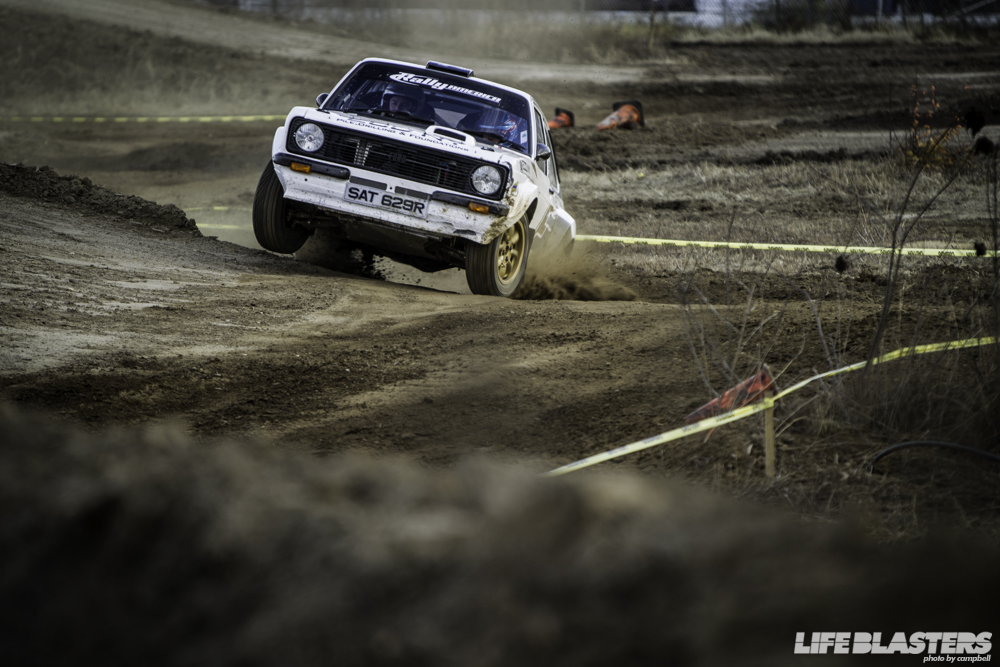 Easily the crowd favorite of the event was the other Mk2 Ford Escort, piloted by Barry McKenna. Any time I heard this car coming up, I also noticed all of the other media folks would immediately raise their cameras to catch him though the course. Granted I can't say I wasn't one of them. Again, my favorite Ford.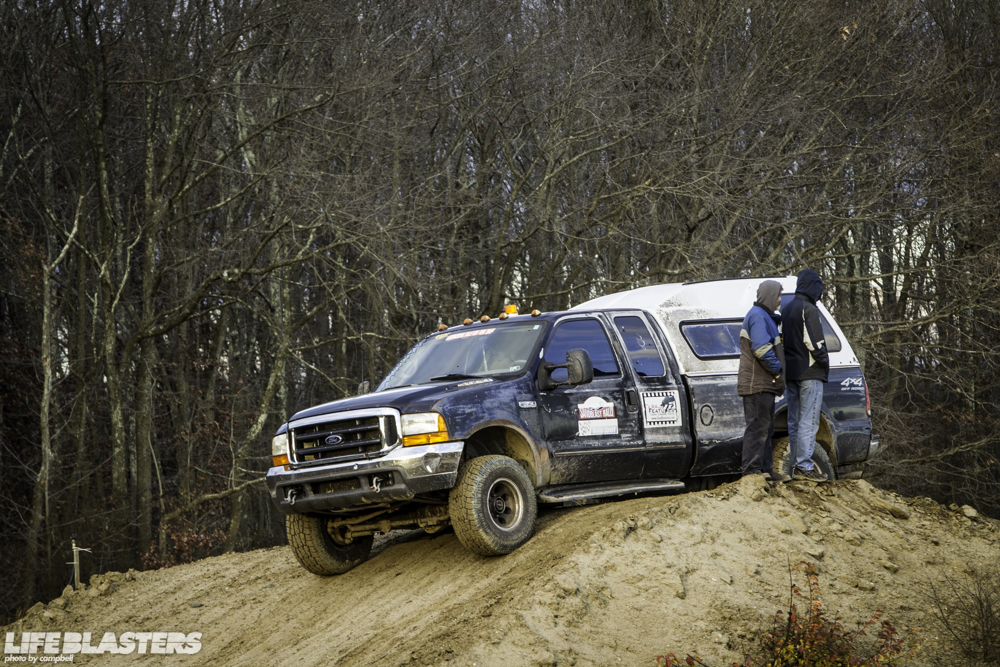 De Masi had a couple spots through the event, but having the high ground was key. Being able to park on the top of the largest dirt bike jump was definitely an advantage, allowing him to be a quick responder when anyone did have an off or mechanical issue.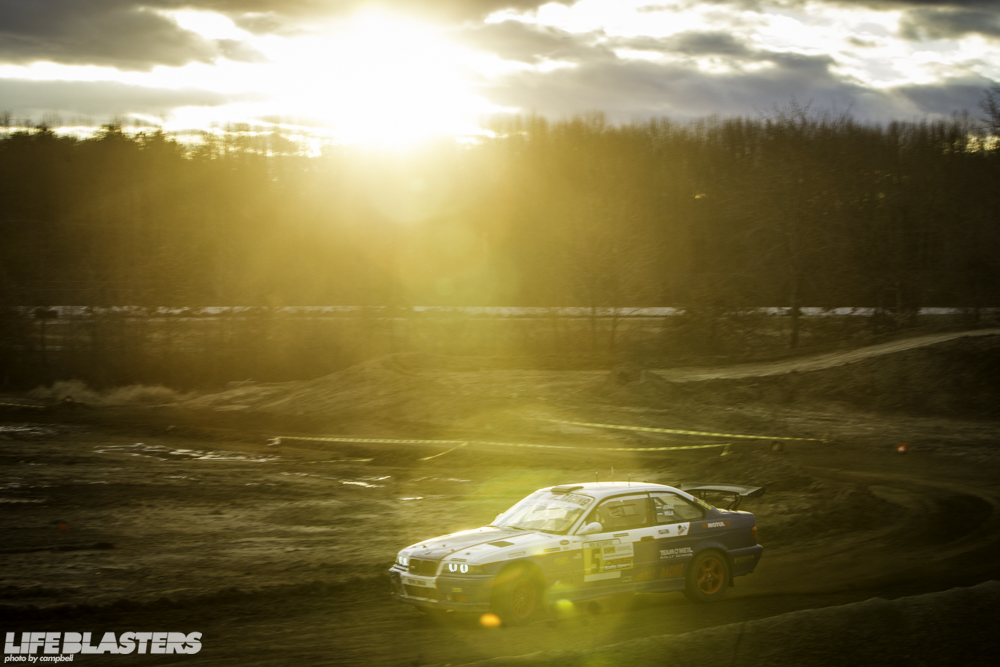 With the racing ending at 5pm, the sun setting was all the warning everyone needed to make sure they were back in line to get in all their runs before sweep was to be called back in.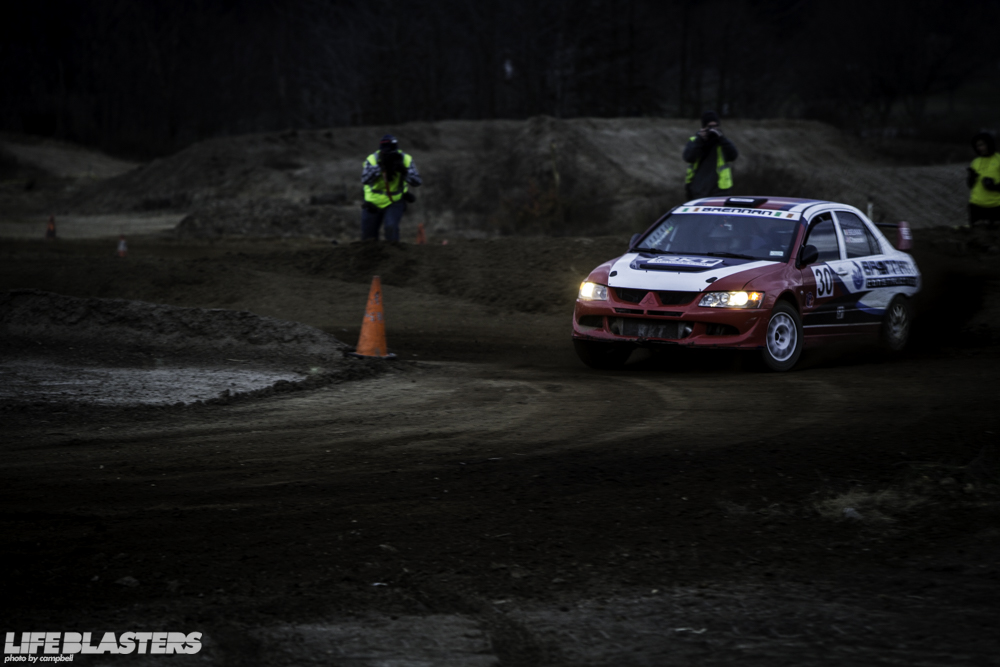 It ended up getting just dark enough that some media guys quit a little earlier than others. The down side was it really wasn't dark enough, long enough, to justify running full light pod setups.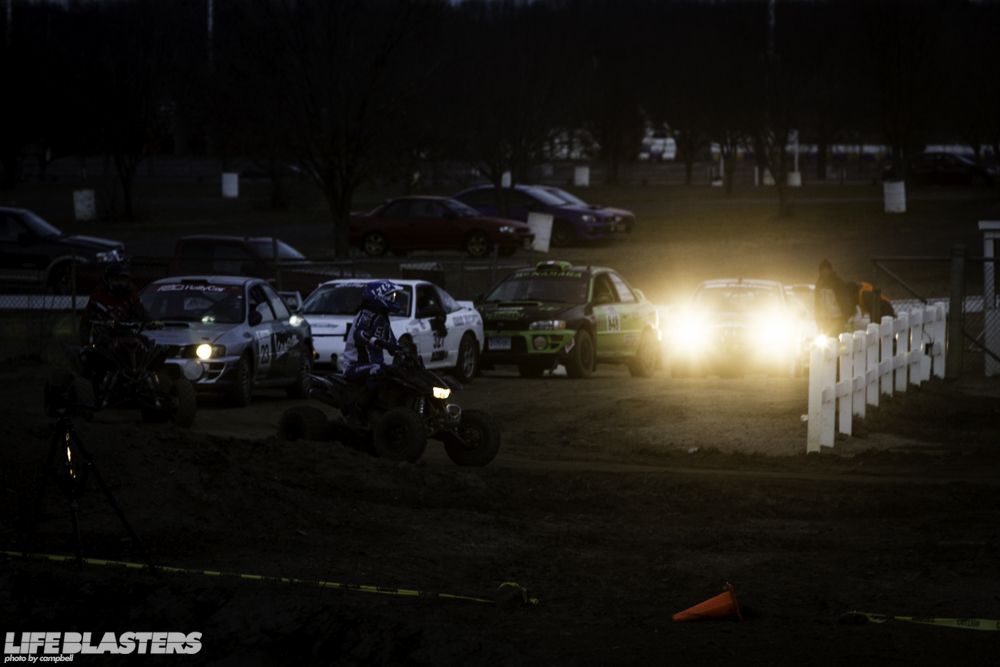 Before it was too late, Petrow made sure to sneak in line and get a fun run in, himself. This time in a "New to me" car that is and isn't exactly new to him.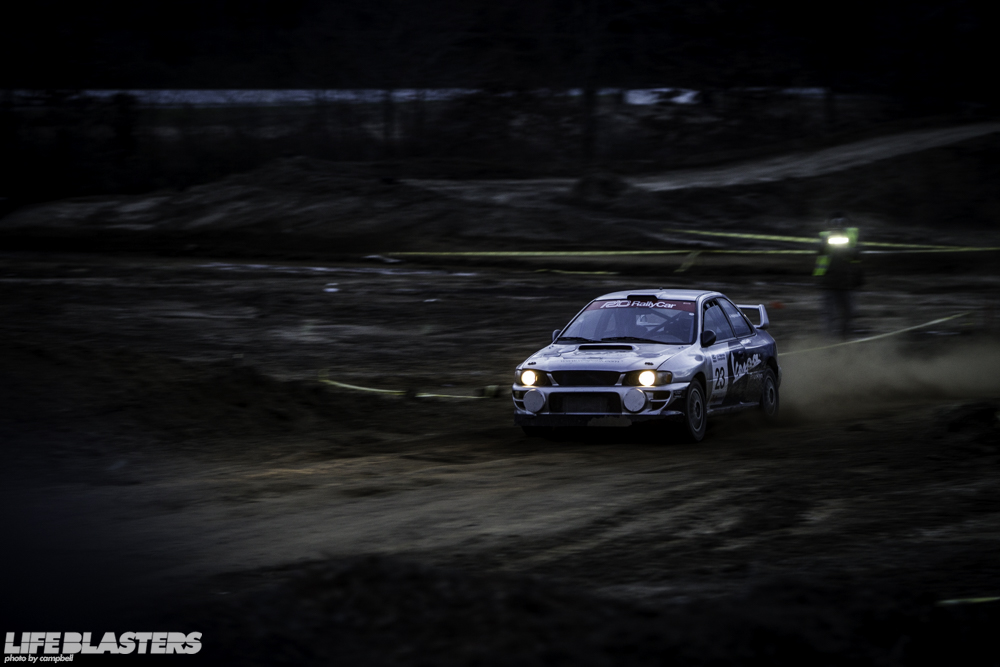 This is Petrow's recently purchased, 1995 EJ22T-powered, Subaru Impreza coupe… Quattro. New to him as he's now the owner, but this isn't unfamiliar territory as this car is the first rally car he ever worked on back in 2001/2002.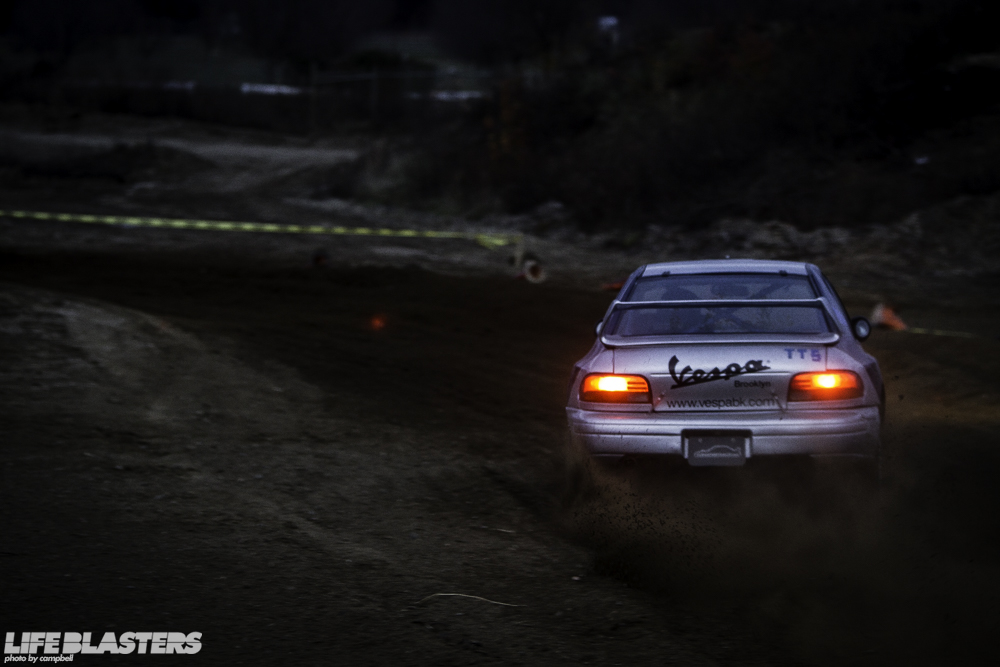 Anti-lag never sound so good and Petrow definitely seemed to be having a blast running the course at the tail end of a long damn day of herding competitors, volunteers and results. This was a much deserved victory lap.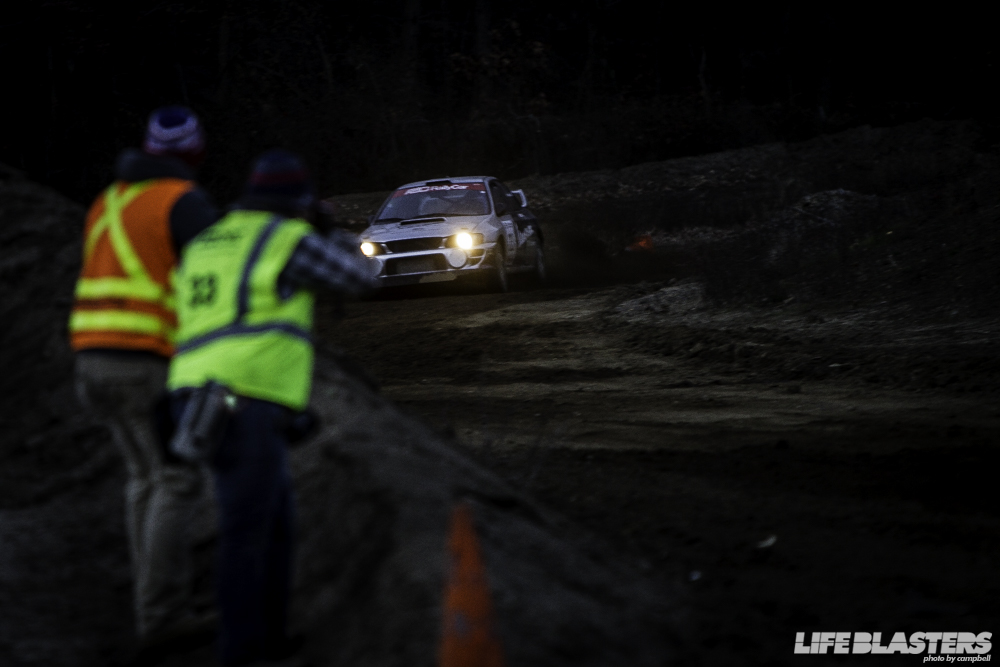 Everyone was really anticipating seeing this car run the course after seeing the posts on Facebook, especially the post of it first being fired up at the Broken Motorsports HQ. All eyes, and cameras, were on this silver backfiring beast as it came blaring around corners tossing dirt in every direction.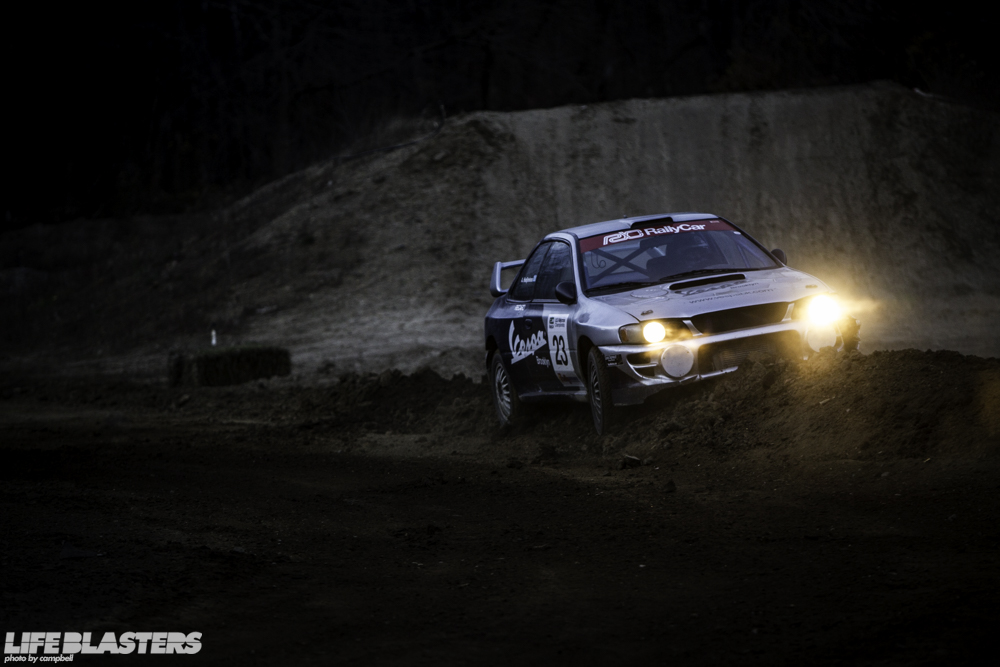 Oh shit… Well the event was still a great success despite the quick visit to the bank.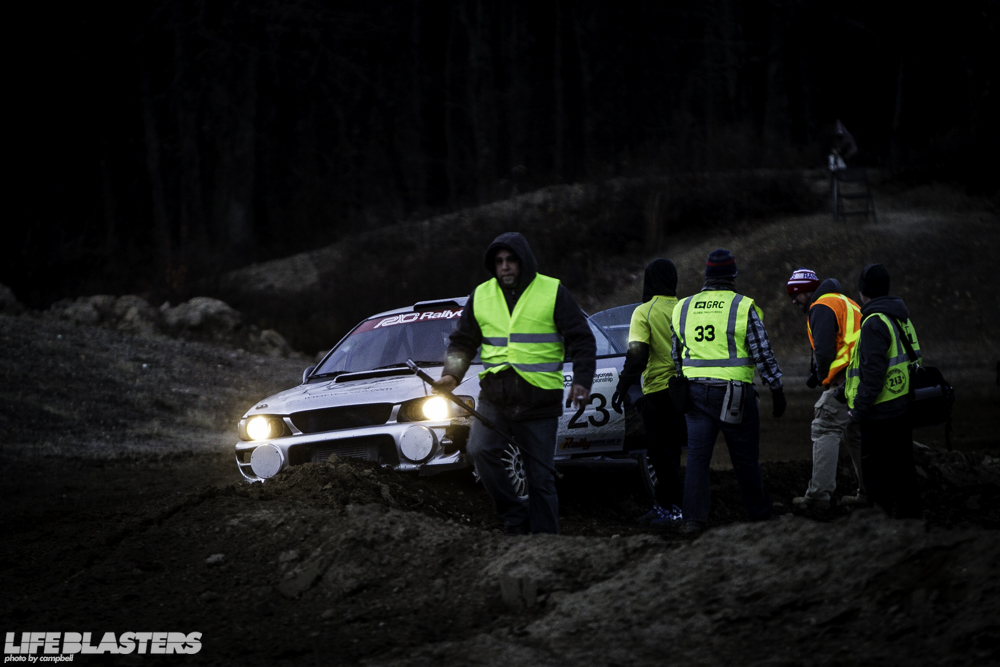 Luckily there was still plenty of media on the course to help wait for a sweep vehicle. #DammitPetrow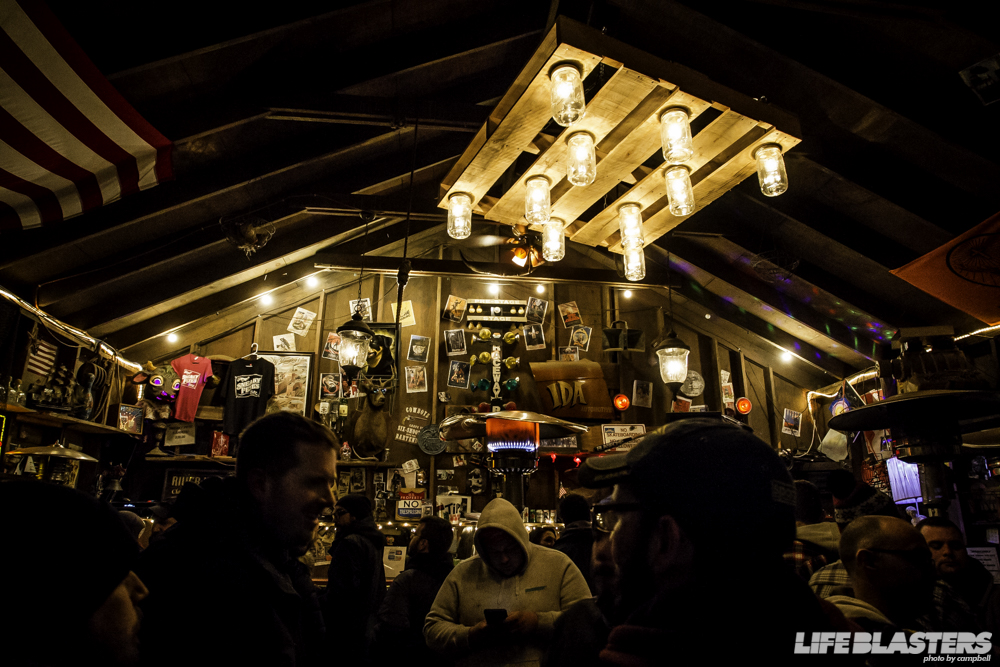 Again it was a successful first time rally sprint over at Raceway Park. There were smiles all around and beers to be had over at Sneaky Pete's Bar where everyone waited for the result while catching up with ol' rally pals. Don't feel bad if you've missed the event either, it's already been announced that the next sprint at Etown will be February 11th. Here's to hoping for a snow covered sprint!
-Matt