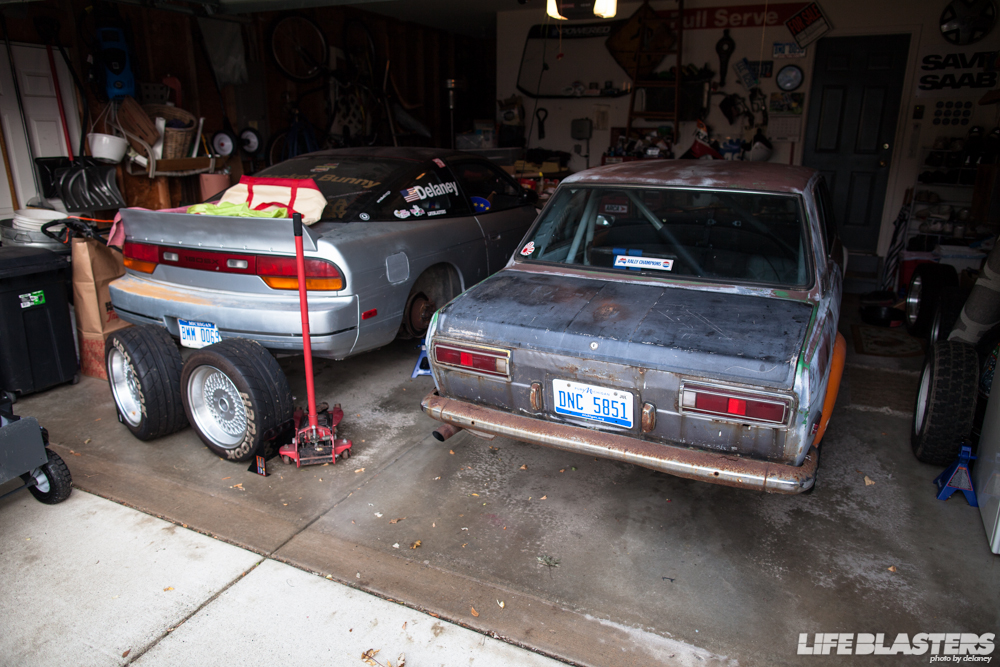 I'll admit it, I have a problem. I love cars, I love seeing them race, I love taking photos of them, and I love owning them. Which leads me to the old Datsun on the right.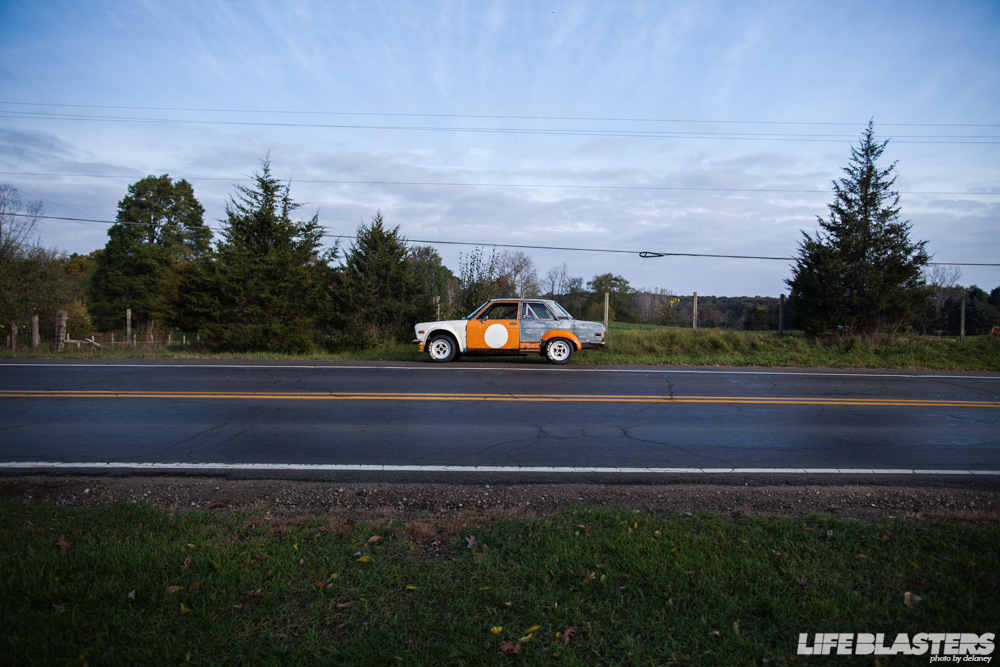 A 1973 Datsun 510 I found on Craigslist a few months back. Craigslist is a dangerous place for me because you never know what might show up. One night I was cruising the Metro Detroit page and came across this Datsun.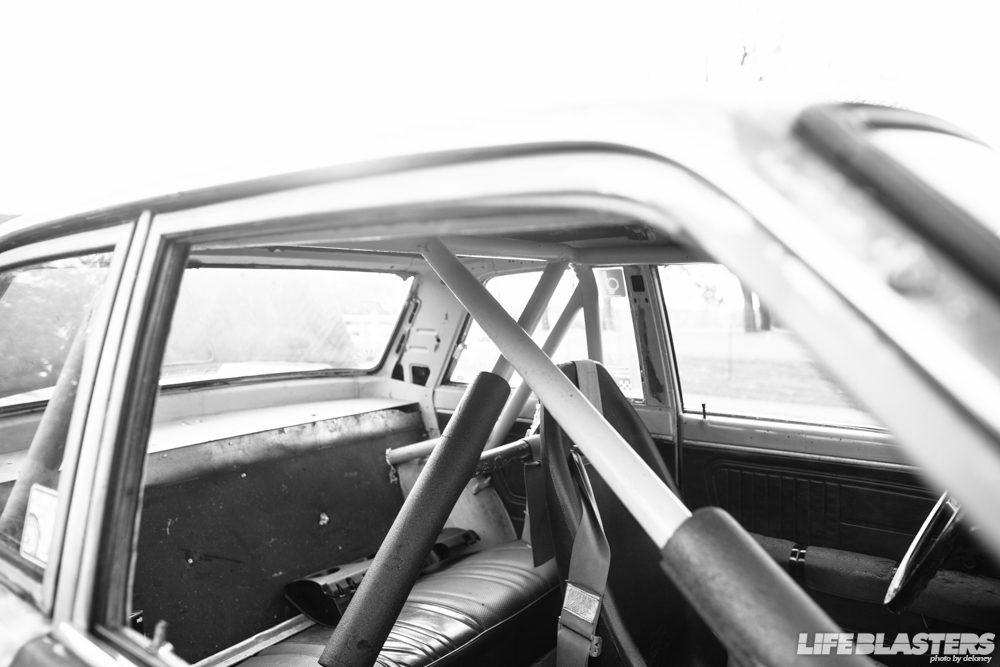 I think everyone has a soft spot for the 510. It was a quick, small sports car that showed its muscle on the race track, especially with BRE.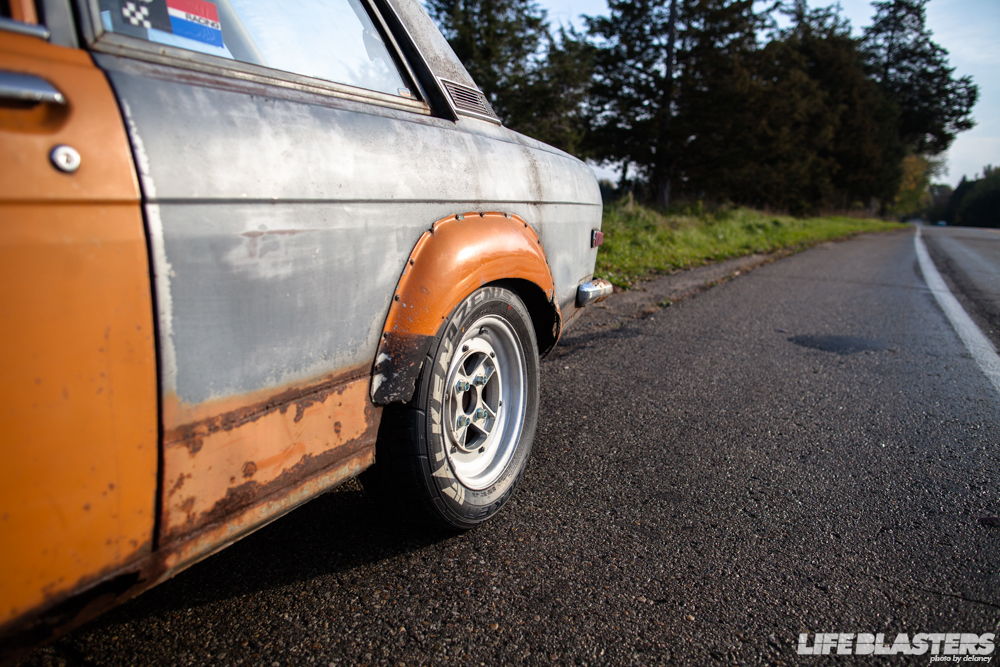 So now imagine you're on Craigslist and come across a 1973 Datsun 510 with a roll cage and fender flares for less than $3,000 USD. Most people would probably think it's pretty cool then move on. Not me. A few days later we were going to pick it up.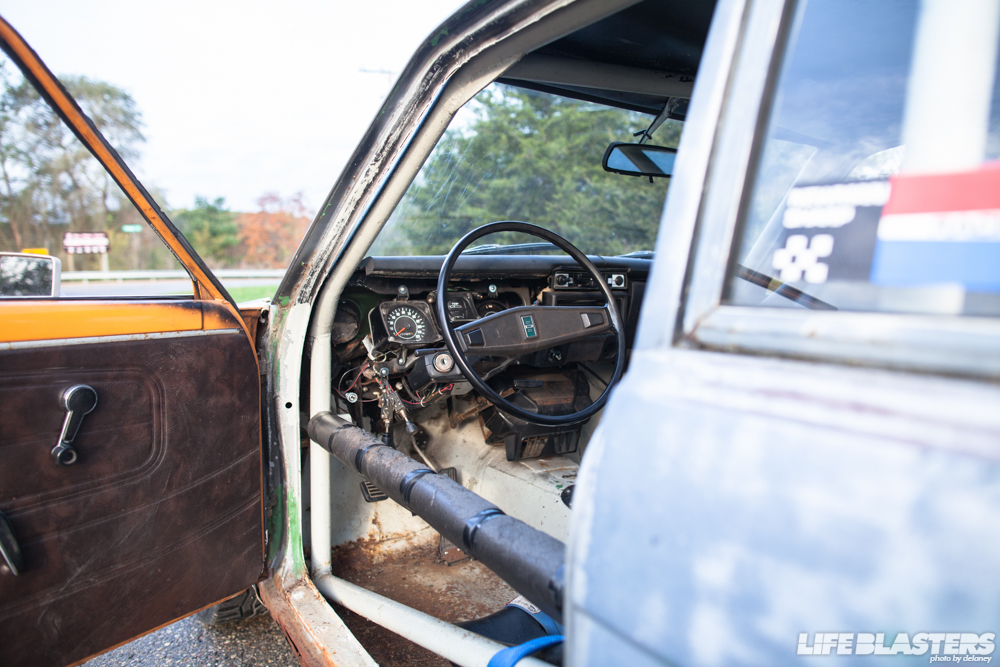 The ad said the car was running and ready to go. But it wasn't that easy. The previous owner drove it everyday to work, but one day suffered an unexpected medical emergency and the car sat for a year while he the and family worked through it. He was no longer able to drive the car so it went up for sale.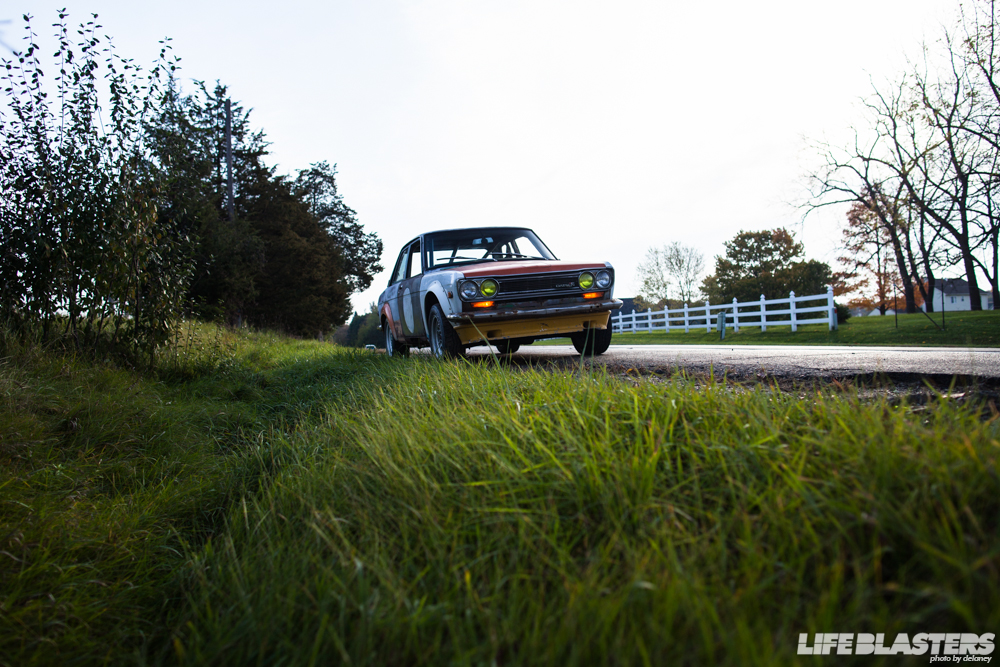 First thing we needed to do was get a new battery. No surprise there after sitting for a year. The car started right up no worries. But then we couldn't get it in gear. It sat so long the slave cylinder seal dried up and cracked after we started pumping the clutch. Again, it sat for a year so we weren't too surprised. Luckily my friend was local and rented a U-Haul trailer and towed it home, thanks Xander.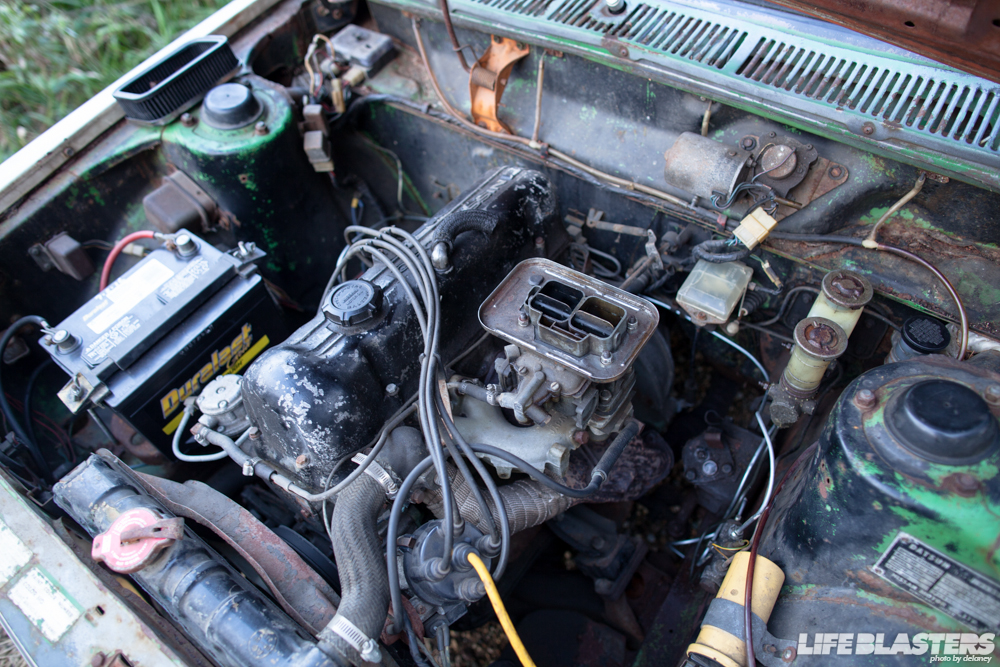 Along with the cage and flares, the car also came with an upgraded engine. The previous owner swapped in a 1.8 liter out of a Datsun pick up along with a transmission out of a Datsun Roadster. A cam gives the car a nice lope too.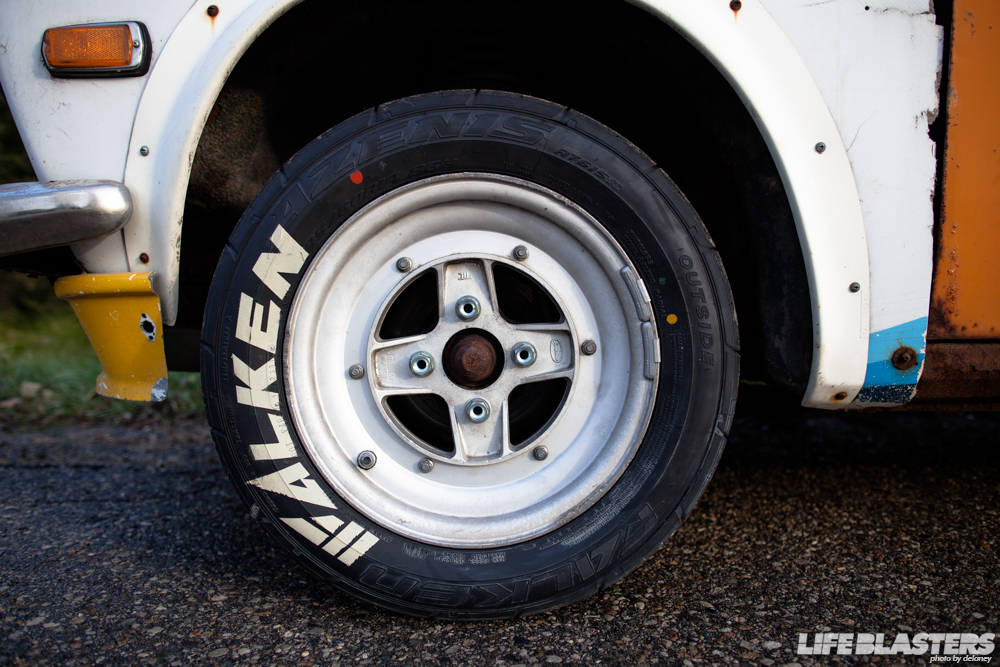 The car came with some steelies and one Watanabe Formula 1 wheel. I wanted to keep the old school appearance on the car so I went to eBay and found 4thUP. I went with a set of SSR MK.IIs with Falken Azenis rubber. A Craigslist car on eBay wheels.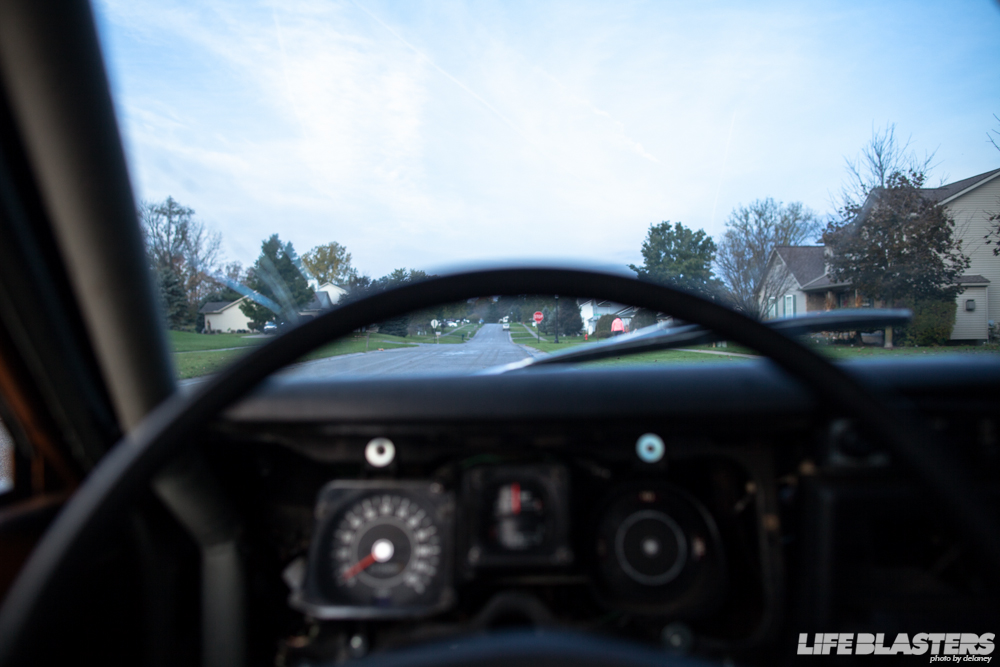 The seat is bolted to the floor making it somewhat difficult for anyone to see over the dash. I'm 6'3″ and this is pretty much my view. But it's that race car feel you get being bolted to the floor that really makes this car a blast.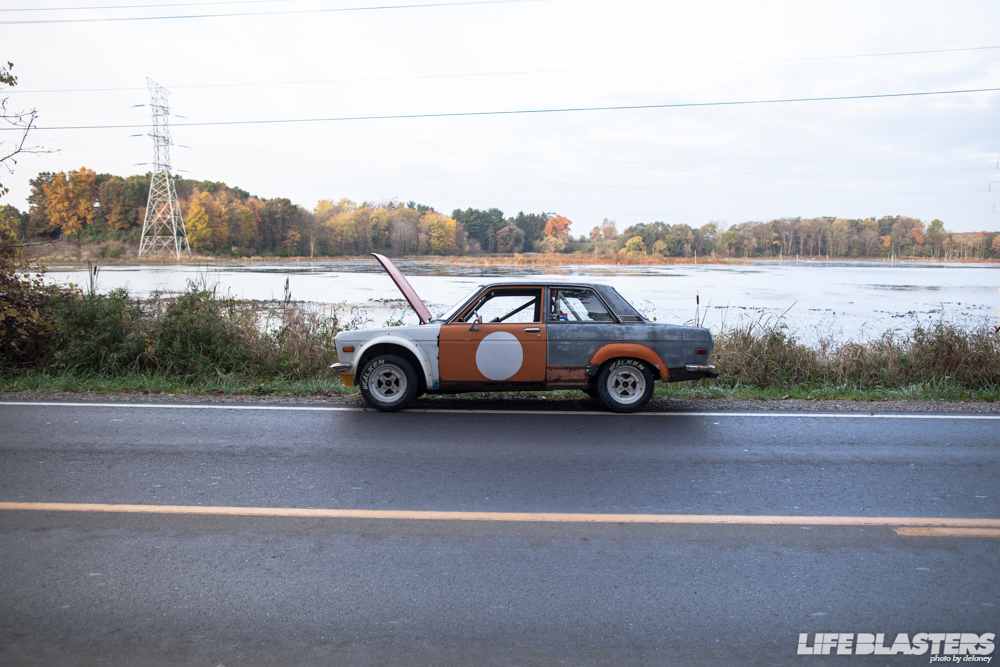 So that leads to all the photos in this story. We have six cars at our house, for three people. Winter is coming and the daily drivers need to get in the garage. So we rented a storage place for the 510 for the winter. The storage lot was a brief 10 miles away, no problem.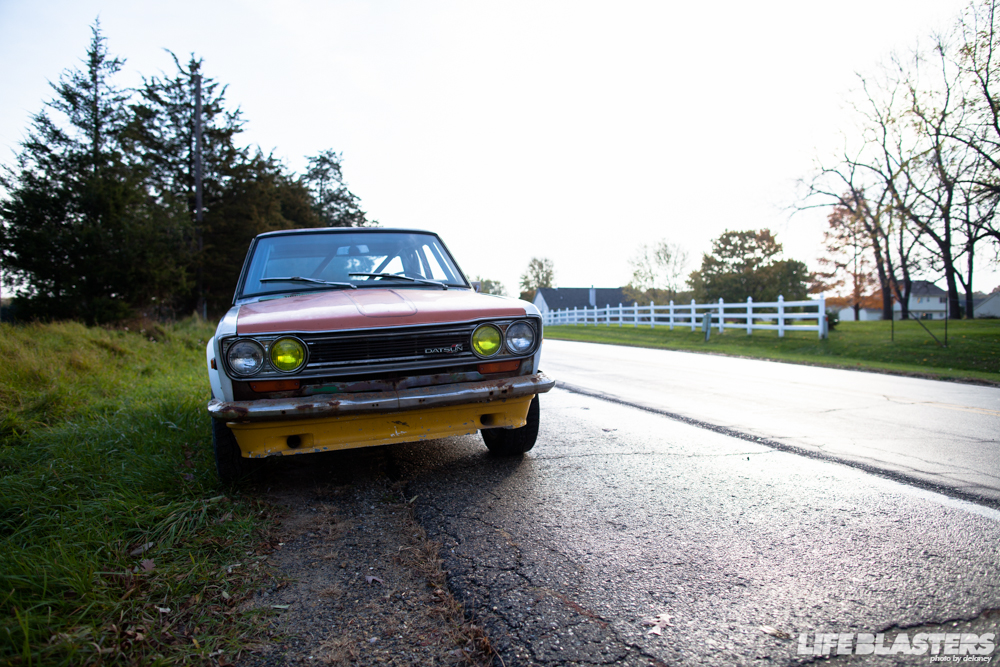 We're no experts, we have no idea about the carb or the electronic ignition system on this car, but every few hundred feet up to a couple miles the car would just cut out and sputter to a stop. I found myself on the side of the road for most of the trip.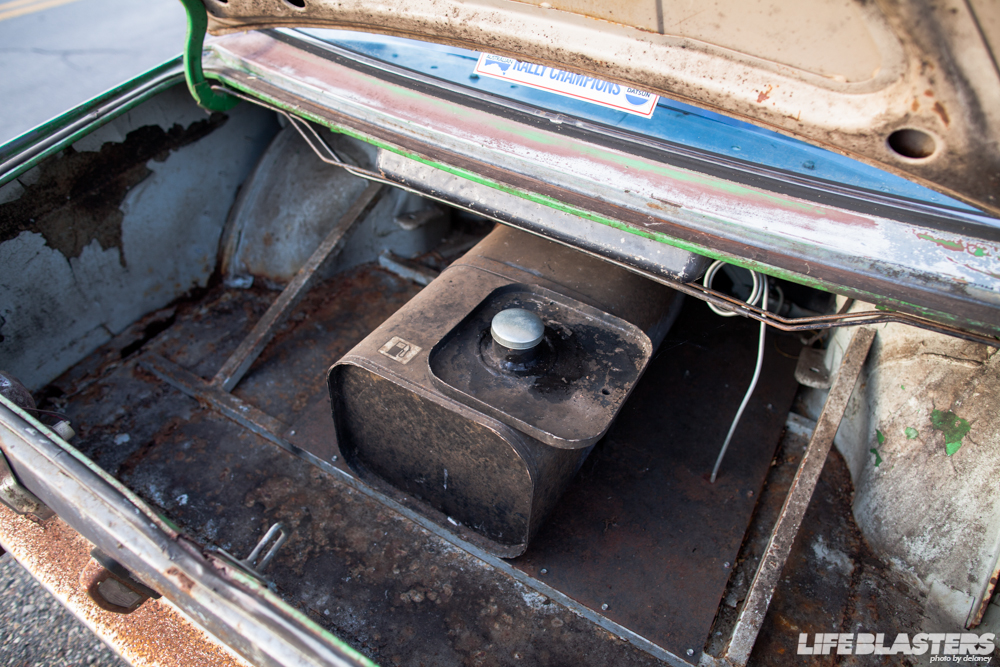 At first it seemed like we just weren't getting gas, and after a little fill up it seemed like everything was fine.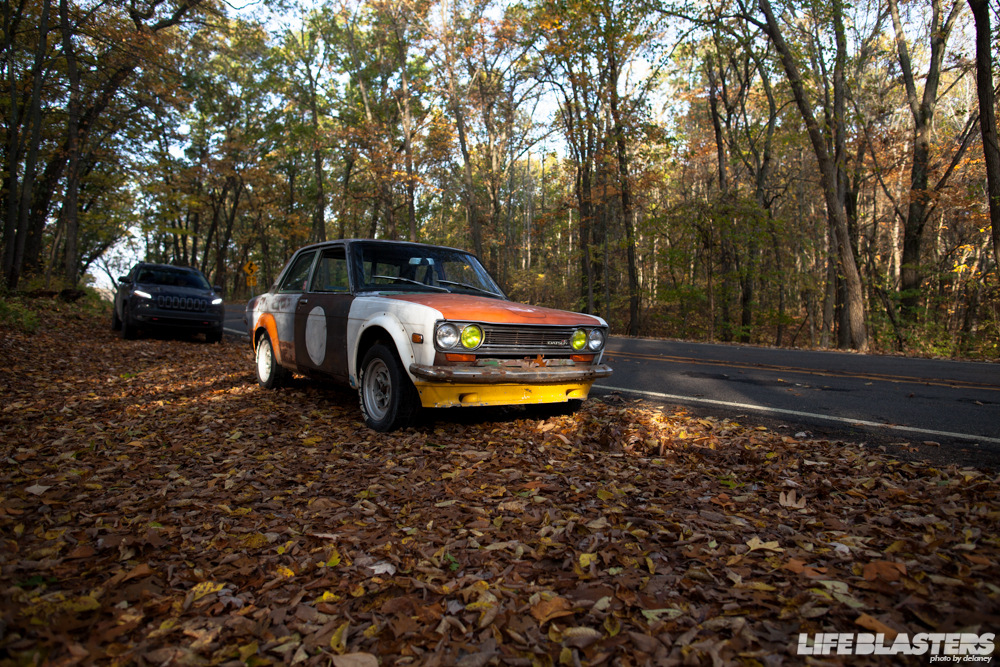 Wishful thinking. It started sputtering again. EDIT: Here I am two and a half months later looking over this story and the car is still not running. It might be because of rust in the fuel tank clogging up the fuel filter. At least that's what we're hoping.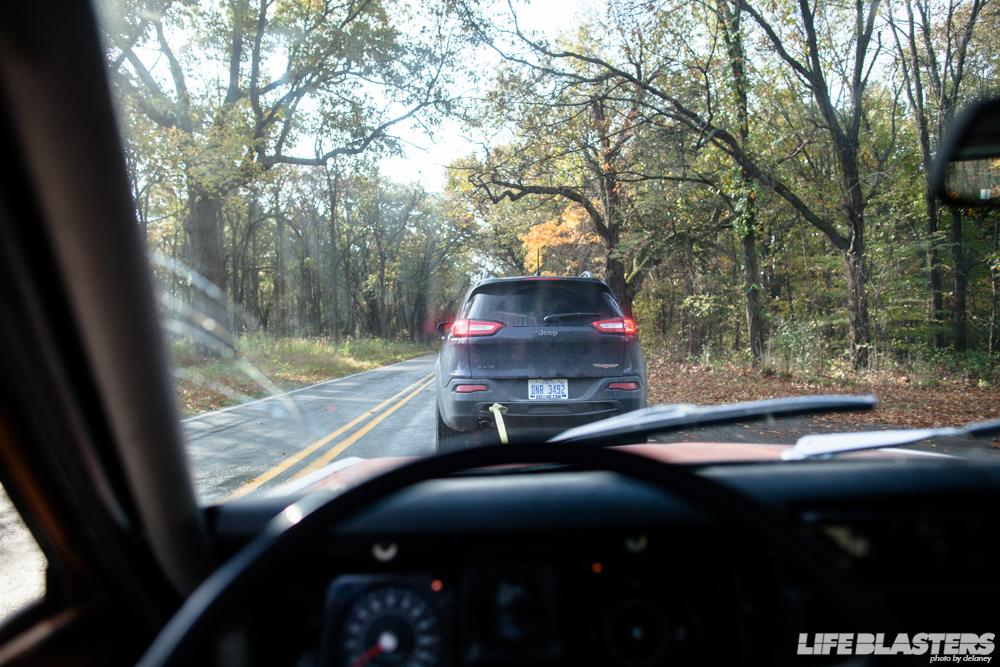 After spending some time trying to figure the problem out, we gave up and towed it to the storage lot.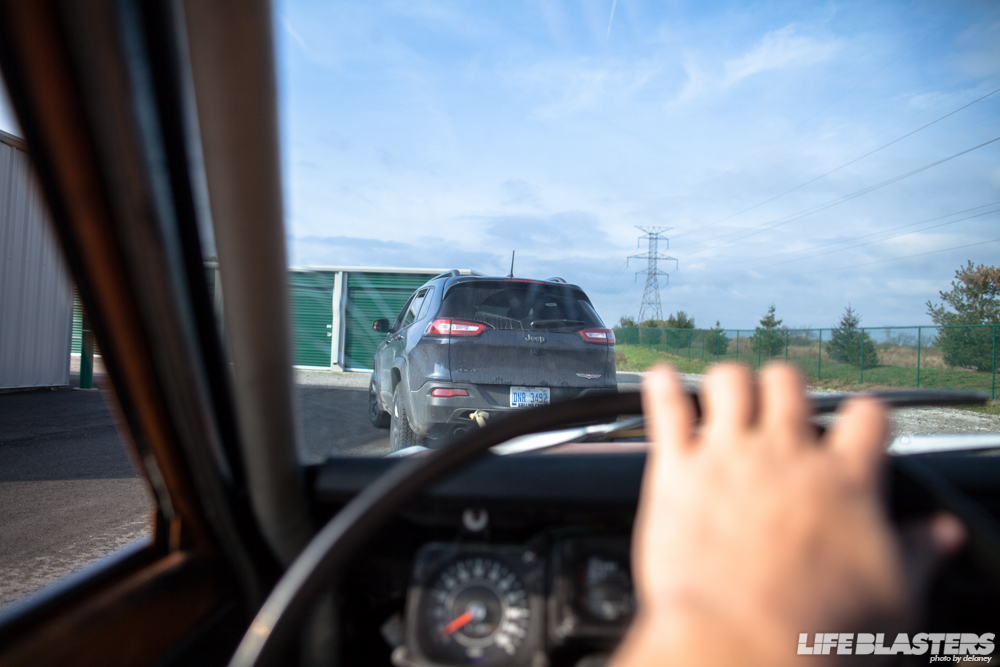 We finally pulled into the storage lot at 11:20am. After we left at 8:50am. So much for a quick ten mile drive.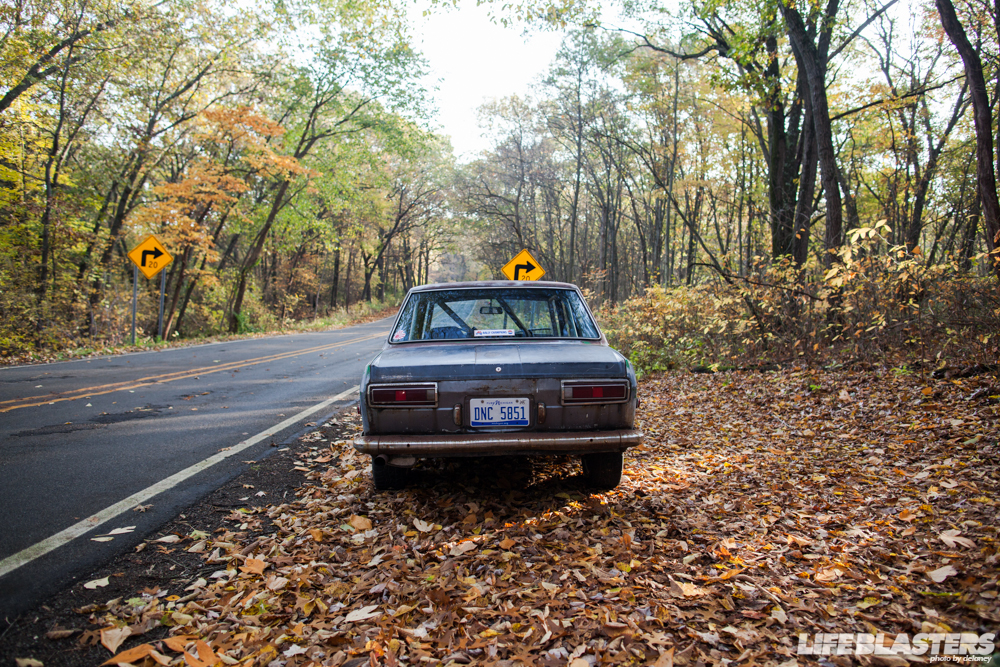 But those few miles after gassing up the car felt great. No power steering really makes driving a whole new experience and driving an old stripped out car is awesome.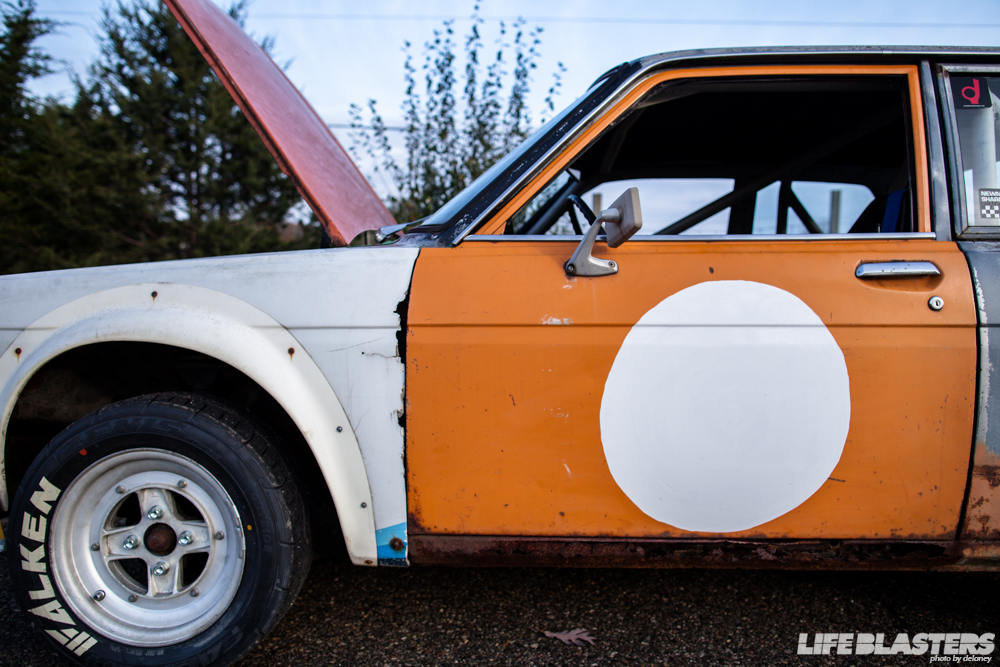 I have some plans for the car after we get it running strong again. Get underneath and redo the suspension, swap the rear drums out for disks and paint it McLaren Orange like the old F1 cars from the late '60s.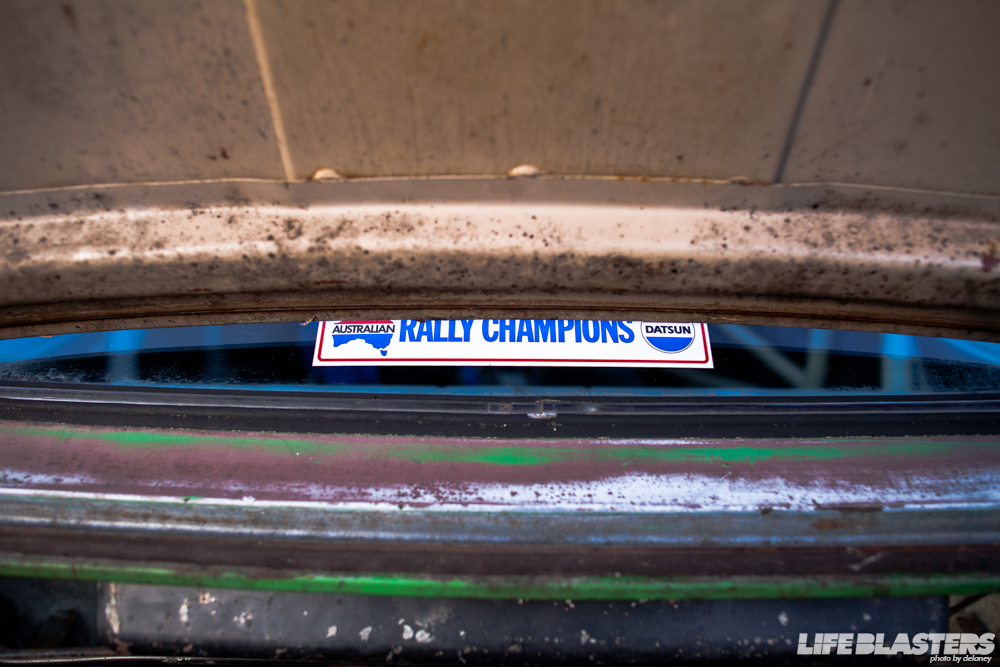 But of course Craigslist has struck again and I'm currently looking into a 1967 Nissan Patrol to add another Nissan to the fleet. EDIT: Again two and half months later and the Patrol never happened. But many other cars came and went of the time period. A Datsun B210, Datsun 620, 1949 Desoto. I probably would've bought one of them if I had more room.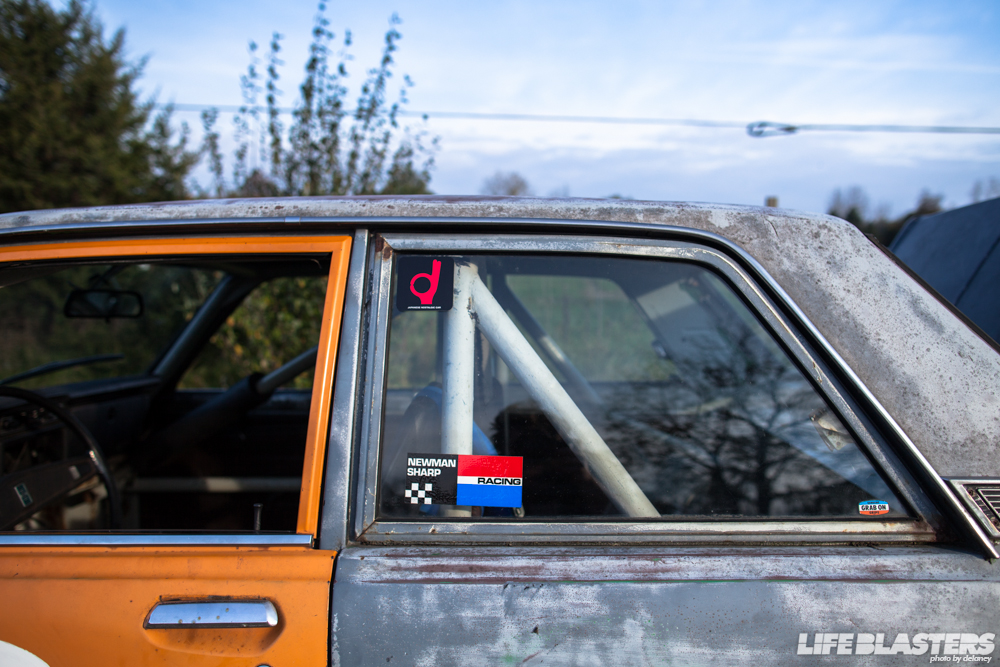 It's not perfect, but what more could you expect from a cheap spur of the moment Craigslist buy? It's a fun car that's worth the time and effort put into it. Like I tell everyone, how could I pass up on such a good deal? And simply, just because.
Delaney
Email: delaney@lifebalsters.com
Instagram: @lifeblasters, @ericdelaney