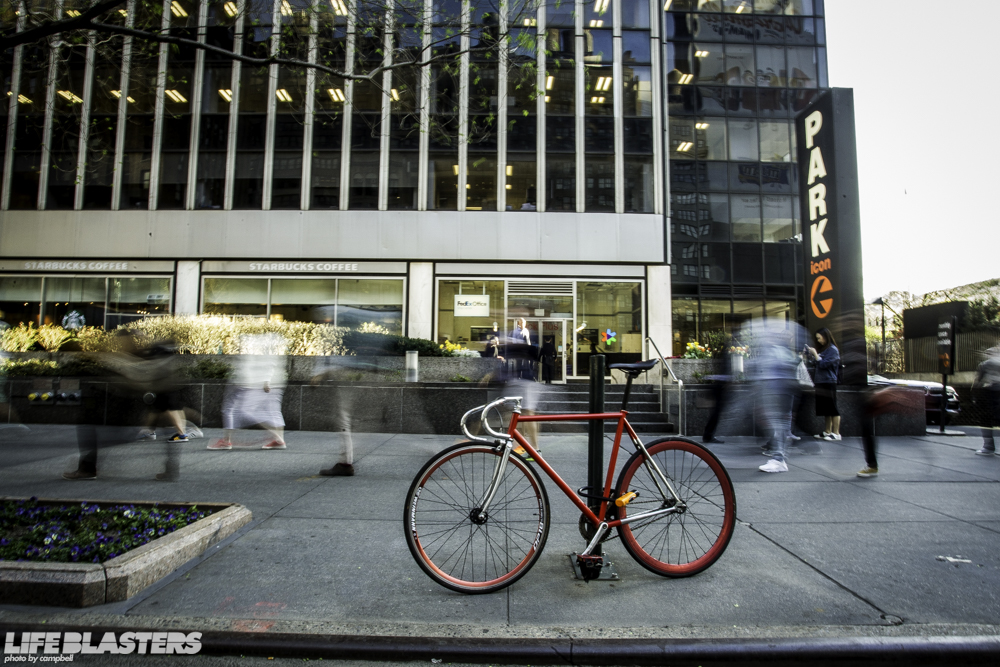 It was about that time of year again where I found myself wondering through the city making way towards the Javits Center looking for cars.  Not that that ever stops me from finding bikes on the way.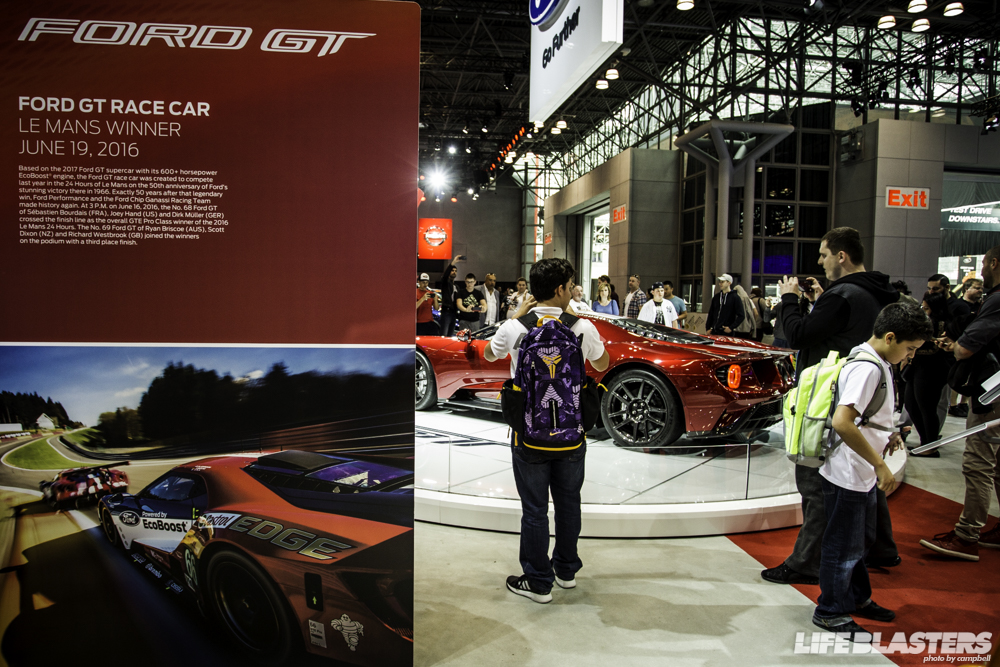 Every year I seem to make my way through the car show in the same pattern and it always starts with Ford.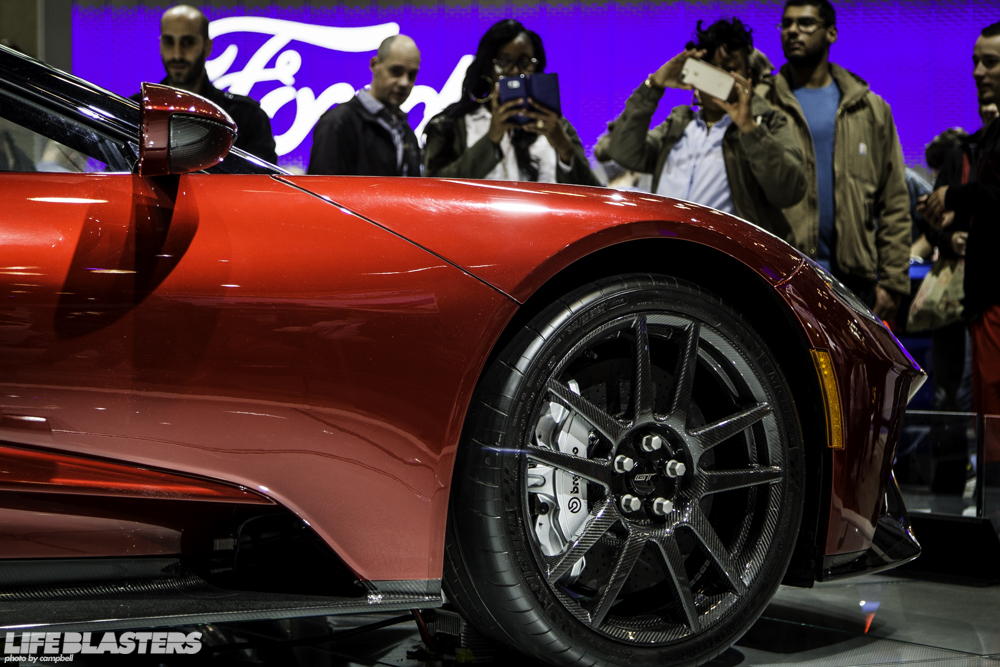 Not that going through Ford is a problem or anything, as the latest Ford GT was still gorgeous as ever, especially now with their new, 100% real, carbon fiber wheels.  Shave over 8lbs and gain stronger wheels for only about $14,000+ yeah, let's check that off on the list of options at the dealership.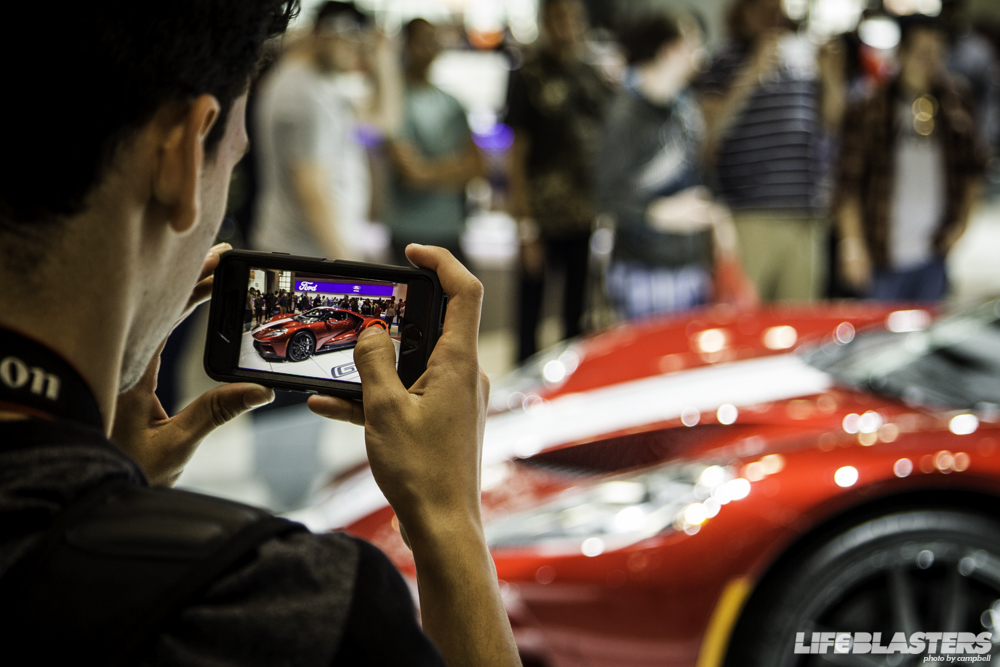 Till then, like others, I'll stick to photos and day dreams.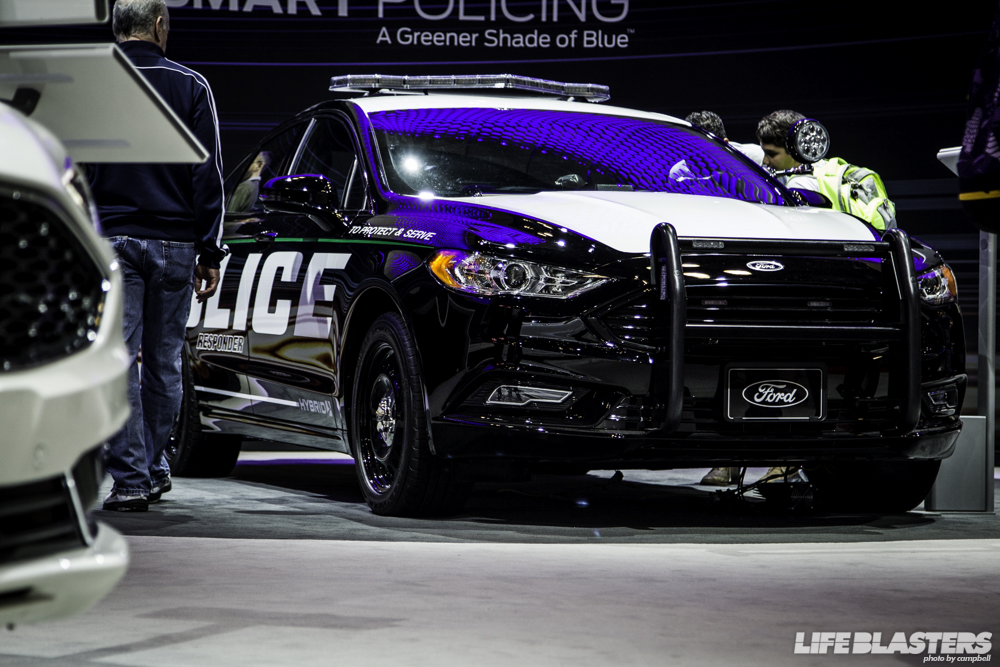 Meanwhile, on the other side of the spectrum, Ford is also ready to chase you down in their new hybrid Police Interceptor.  Built off of the latest Ford Fusion, with the usual law enforcement additions making it an overall beefier vehicle, it's also first, most, economic cruiser around.  38 mpg isn't too bad for what was built as a "High Speed Chase" vehicle.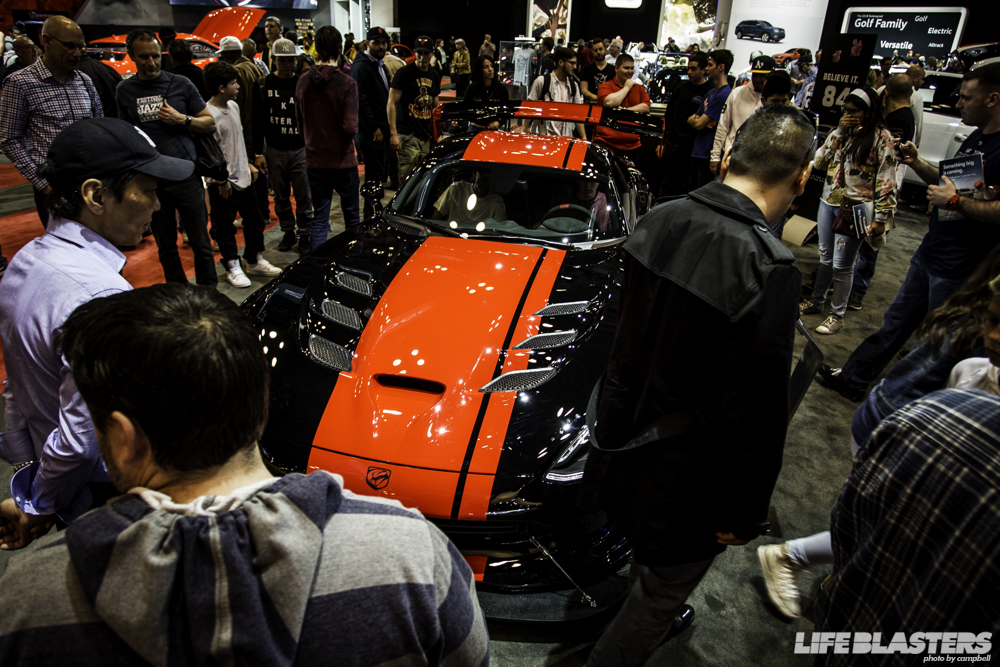 Another area that seemed to draw a crowd was Dodge, with their Viper ACR.  The biggest news on the Viper being that Dodge has decided to finally end production after 25 years of building one of America's greatest sports cars.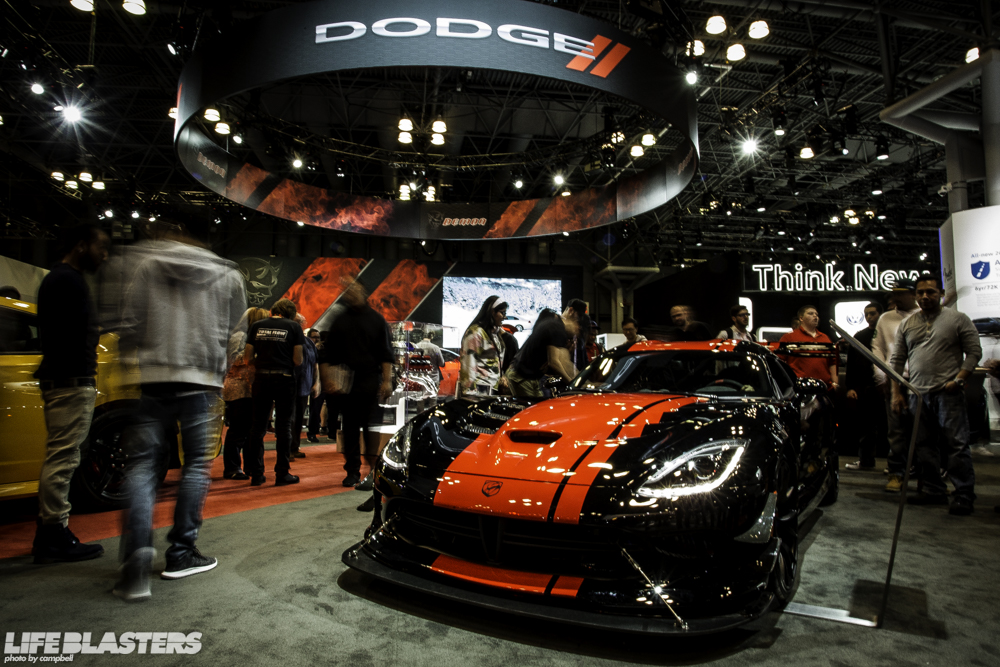 Dodge and Pennzoil have seemed to already come to terms with the long lasting relationship and put together this farewell video, The Last Viper.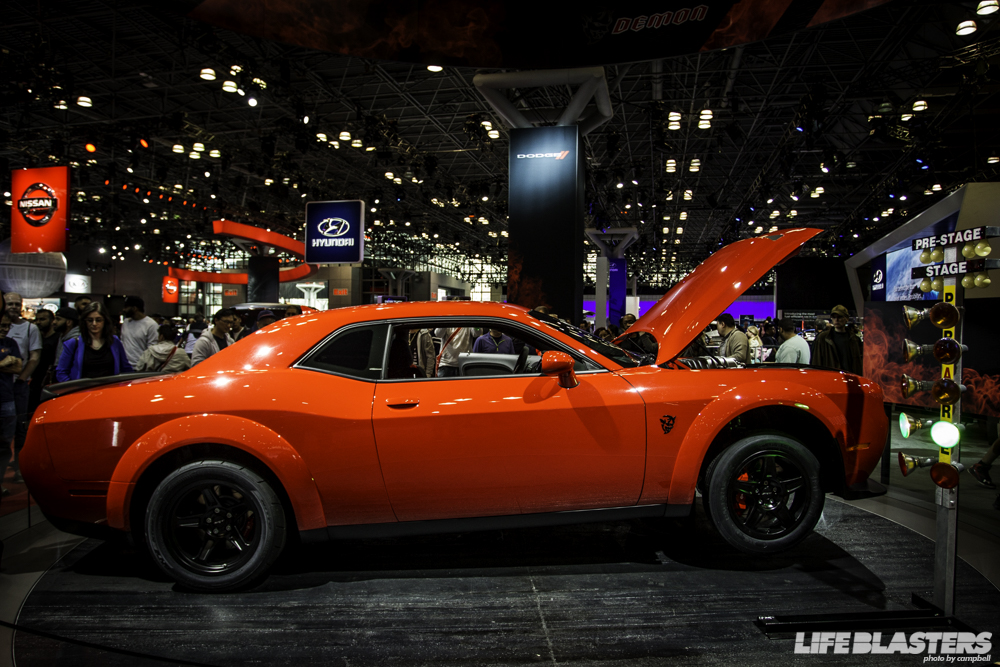 They say "Every cloud cloud has a silver lining" and with the loss of the Dodge Viper, comes new life in the form of the new Challenger SRT Demon.  It really seems like the days of production hotrods have really come back over last few years.  This Demon child from Dodge seems to really be stirring folks up.  Who wouldn't be interested in a production car capably of wheelies and options like a drag kit crate and less seats for weight reduction?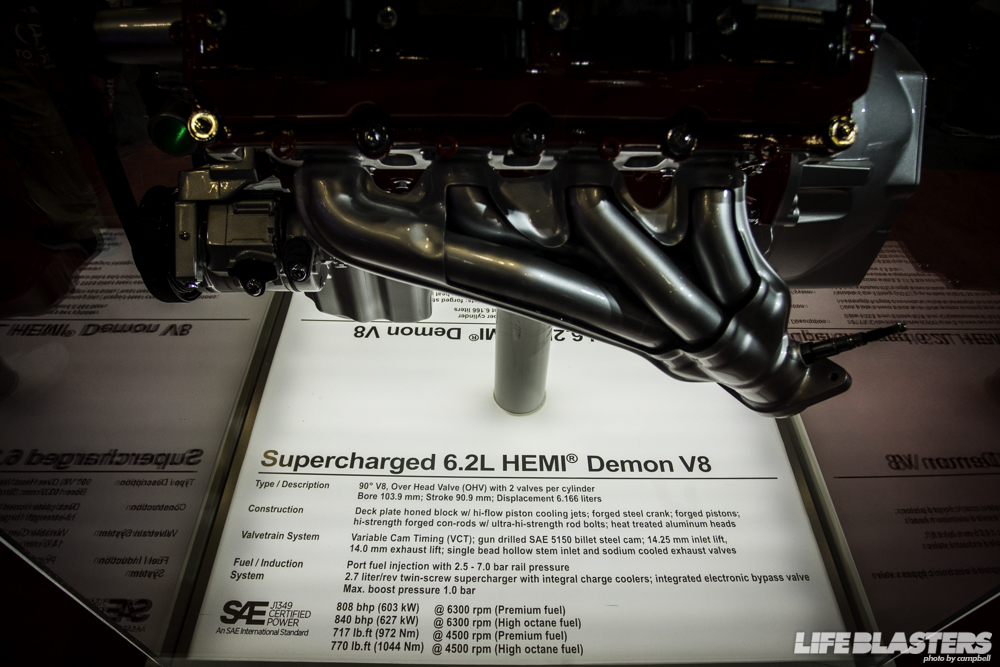 Dodge has put together one hell of a car with an incredible list of "Firsts", like the first production car to have the highest horsepower.  808hp on pump gas to begin with is pretty insane, 840hp on high octane fuel.  And that doesn't even scratch the surface of what has been done here.  And forget the limiting it to just the drag strip, I was curious to know how this thing might handle when you take the skinny wheels of the front and swap it with the 315/40R18's.  Either way, I think we can all agree that future of the Demon should be pretty exciting.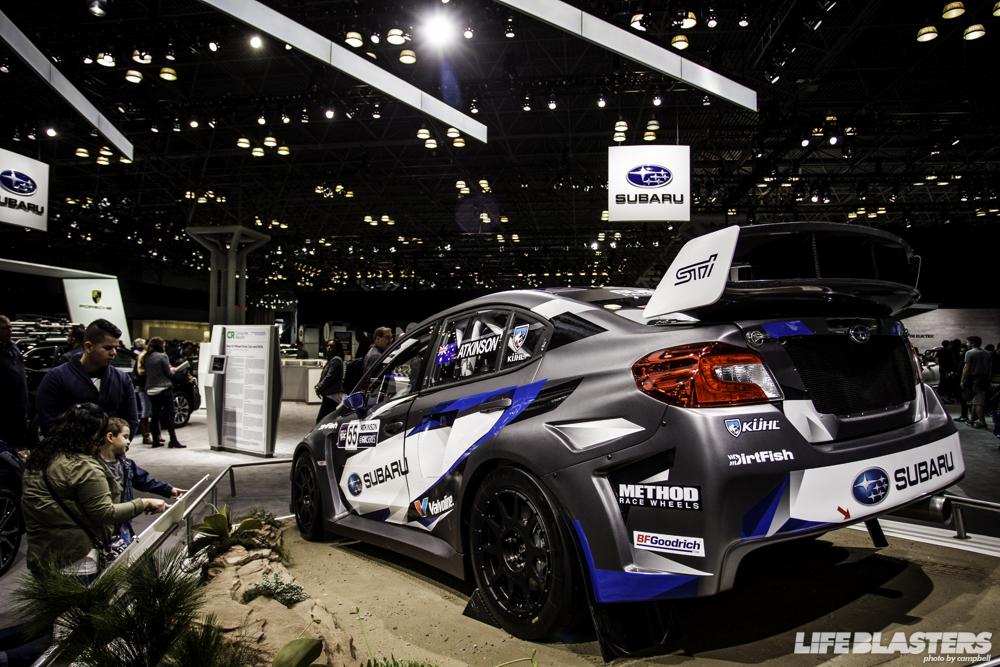 Over at Subaru there was some models that seemed to be freshened up a bit.  The XV Crosstrek has their newly updated look for 2018, the Imprezas have been a little more refined and appear to been slightly stretched a touch.  Nothing too exciting but I naturally found myself hovering around Chris Atkinson's GRC car.  In a large room full of production cars, race cars always win.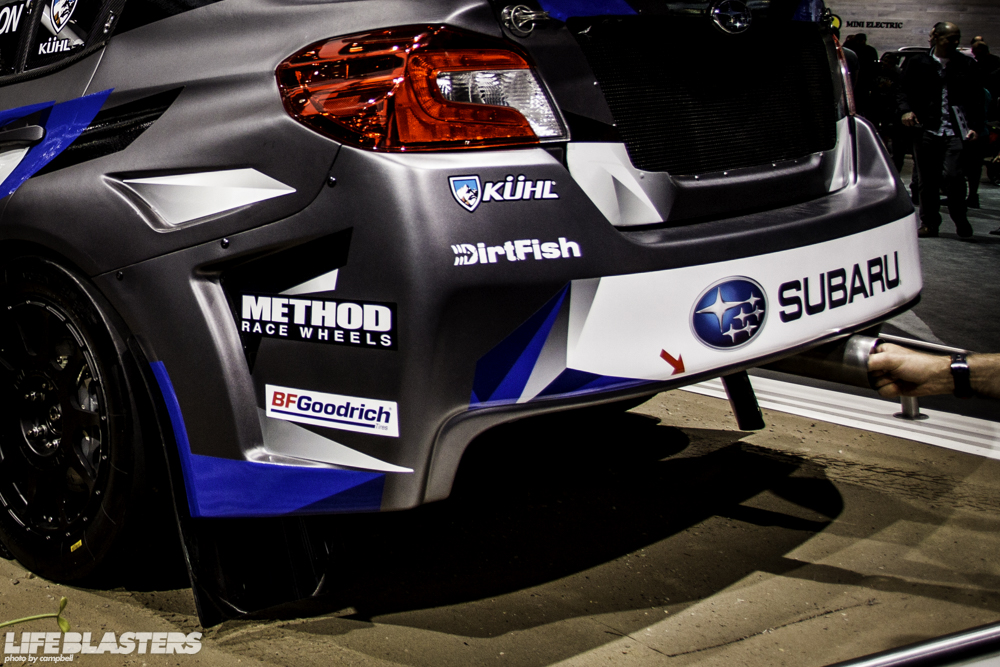 And yes, I didn't realize till later that I did in fact get a photo of someone trying to fit their fist in Chris Atkinson's GRC car.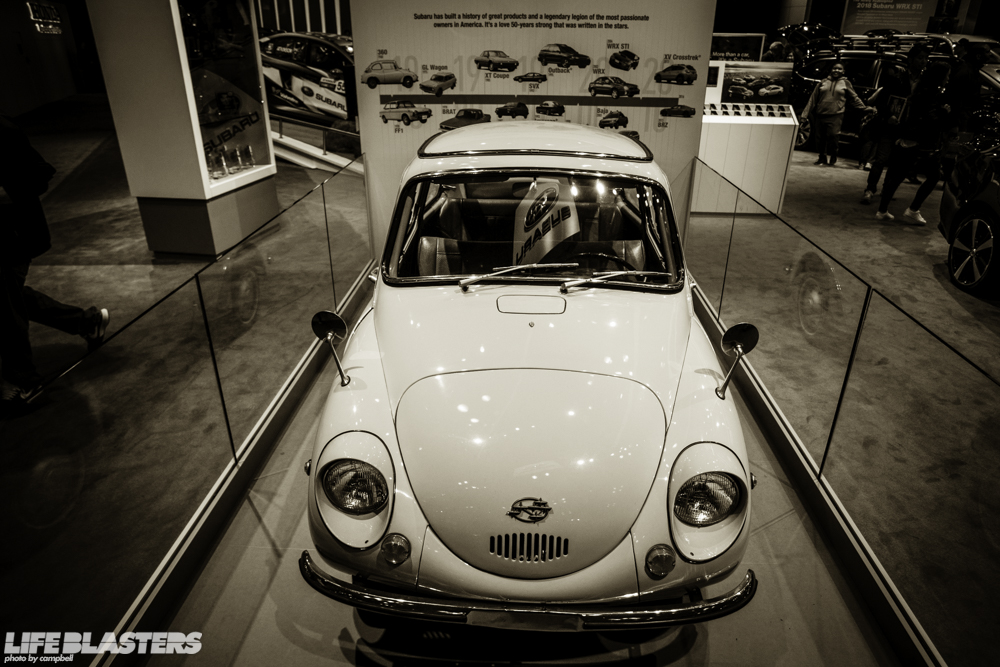 Before I claim that racecars always win, I should remind myself that vintage usually takes the cake.  I was about to leave the Subaru area when I spotted this ol' 1968 Subaru 360 in amazing condition.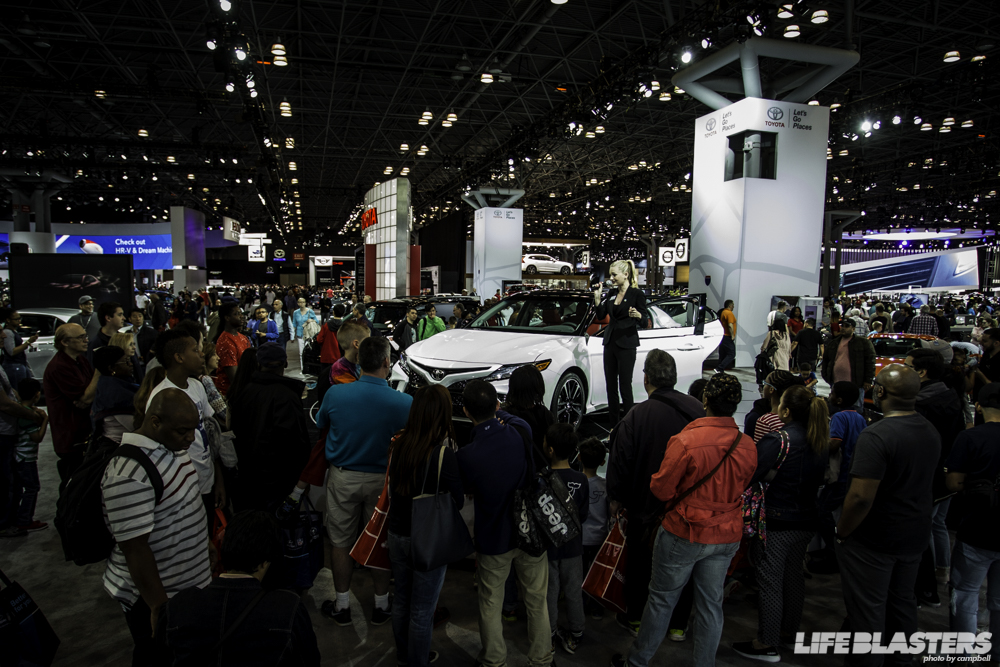 One thing I've always noticed was that Toyota always seems to draw the largest crowd.  Even with a lack of sports cars over the years, there is always something new and big to show off.  This year they seemed to really concentrate on their Camry.  Finally a newer design that sets it a little more appart from the other mundane sedans on the road without looking too wild.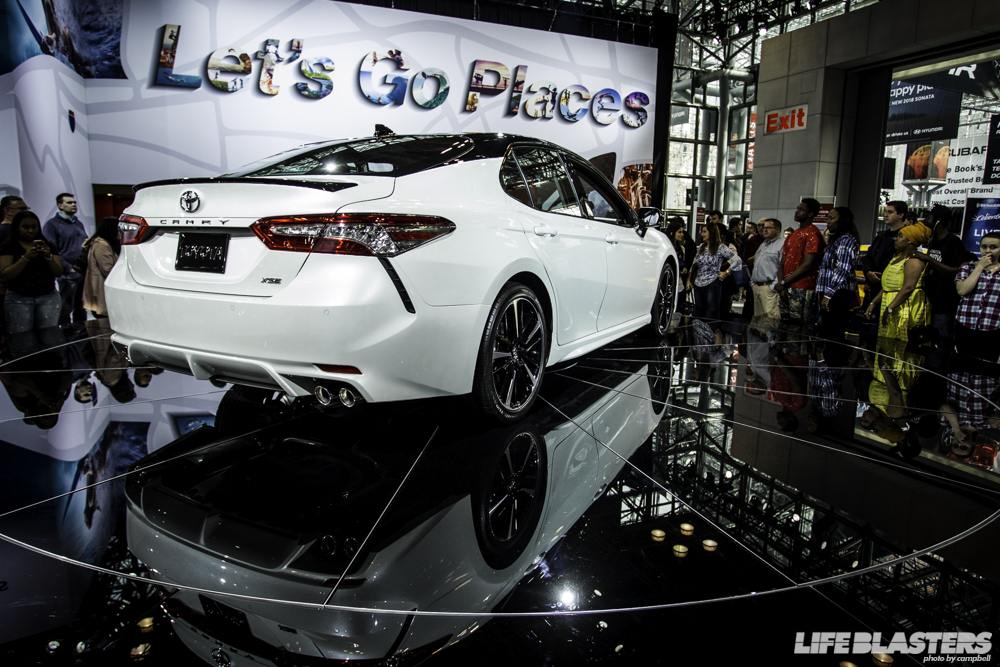 Oddly enough, the spokeswoman was talking about the Camry's new 360 camera option.  Not only is there the, now-a-days typical, reverse camera, but now you can also have 2 side cameras and a front camera for a 360 degree view while parking.  Hopefully that'll help people from banging up each other's cars, or at least they'll see for sure when they make contact.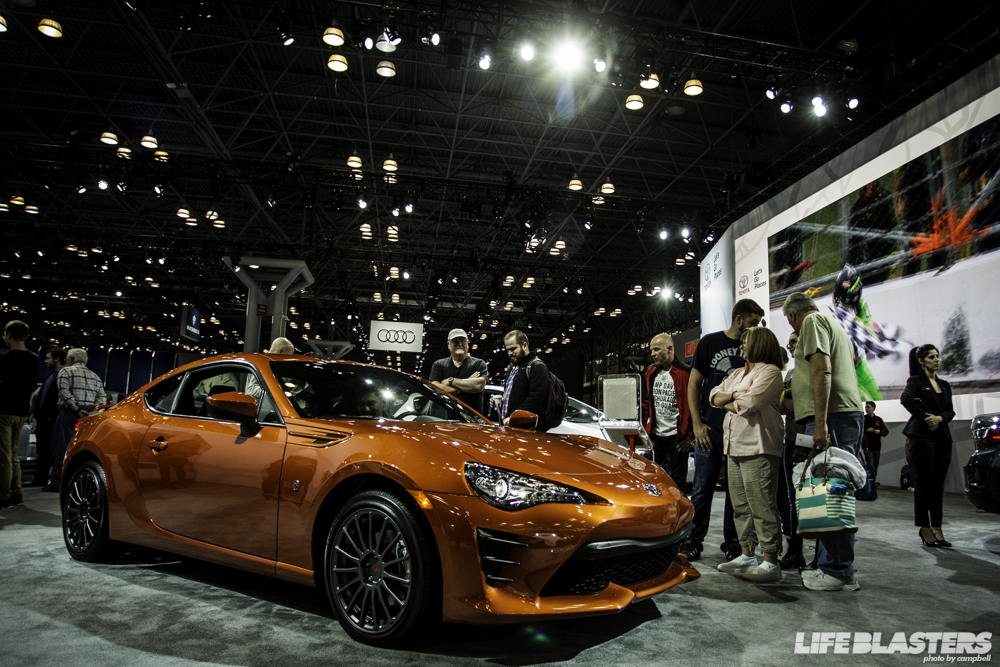 Another fun thing to mention is that GT86, formally know as the Scion FR-S here in the states.  With Scion out of the picture it's finally starting to feel like Toyota has a little more to offer than the usual eco box commuter car.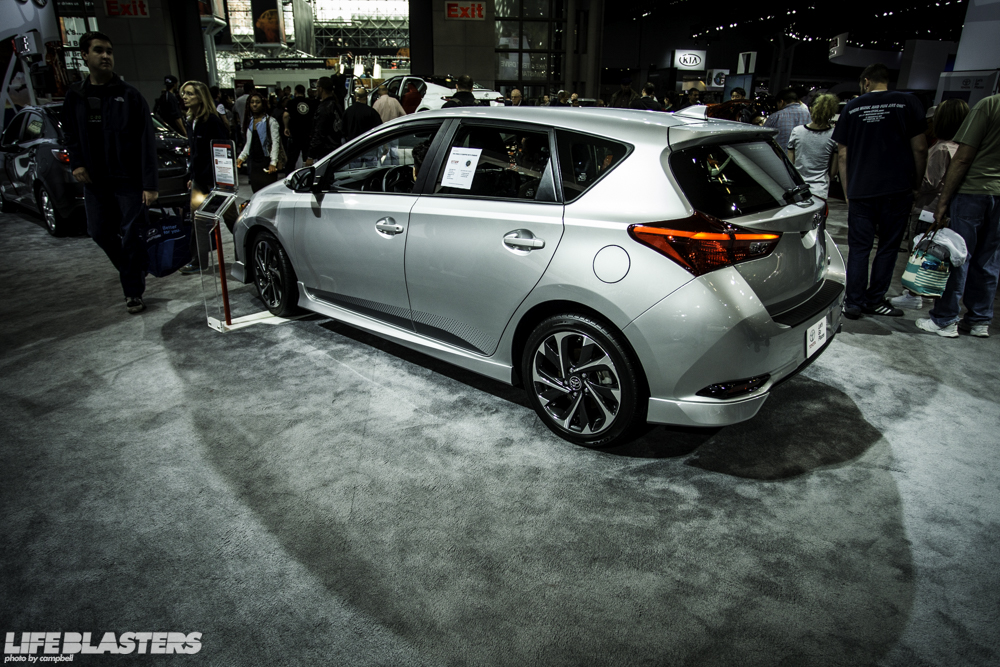 Not only has the FR-S been rebranded, properly, but the latest Scion iM has also been rebranded as a Toyota Corolla hatch back.  The last Corolla hatchback we had was back in the 80s during the hachi era and we missed out on the Corolla hatch of the 90s.  My personal hope is to see this new hatch in full rally attire tearing up the stages like back in the 90s.  And that Toyota doesn't cheat again.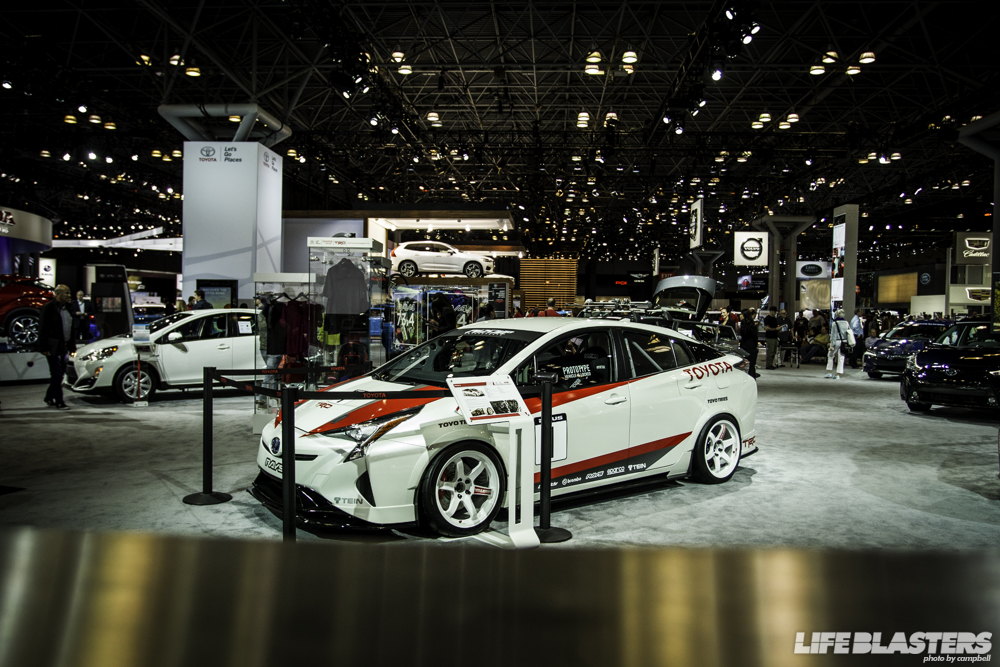 Prius Race Car.  Just because I know this car pisses people off.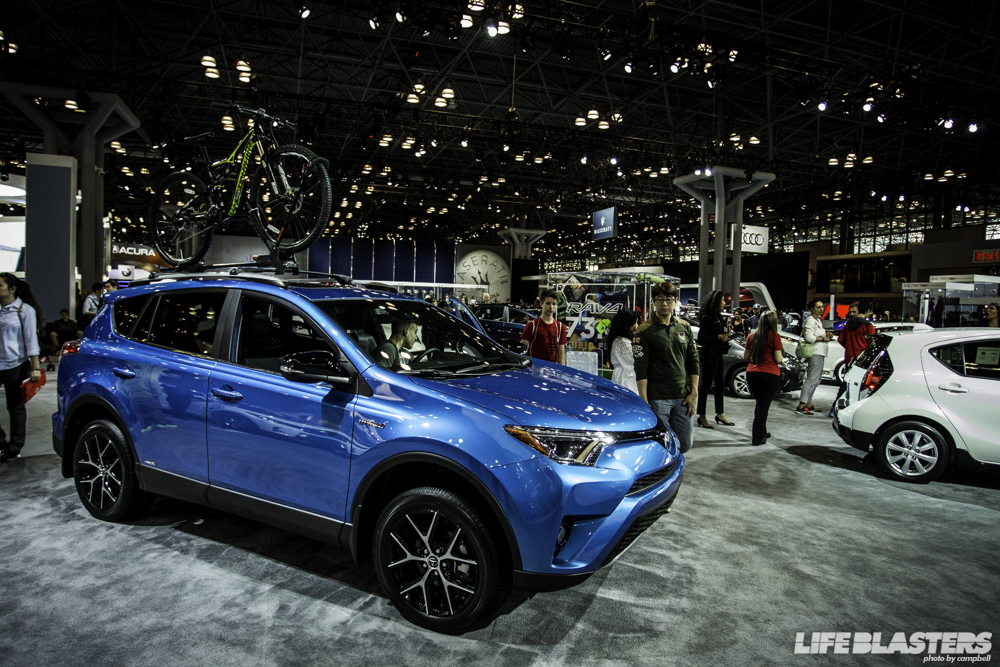 There is one specific reason I need to mention the Toyota Rav4, this one specifically.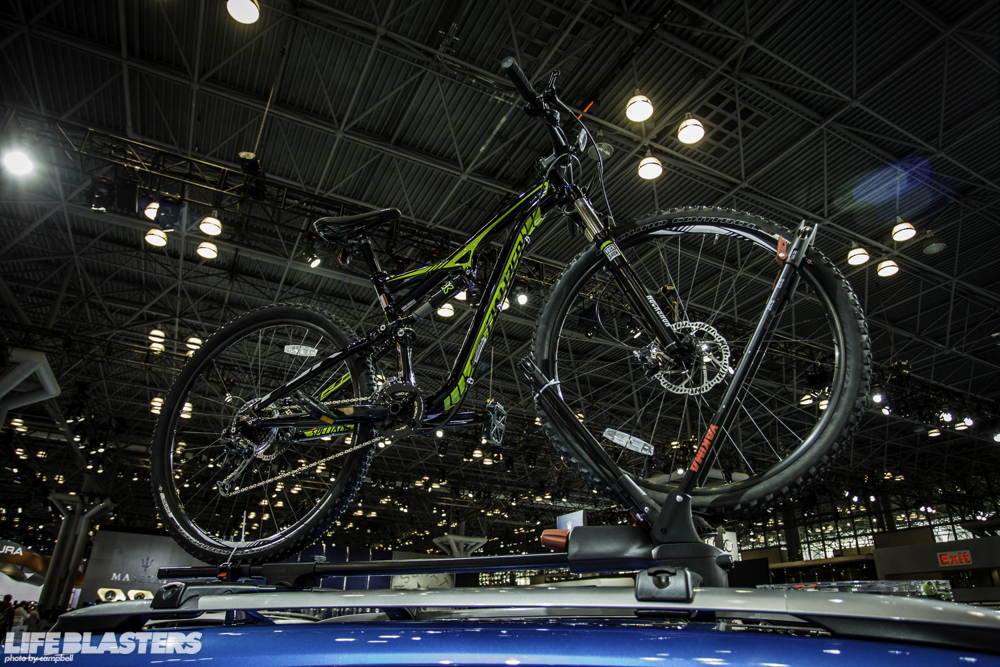 Specialized Stumpjumper FSR.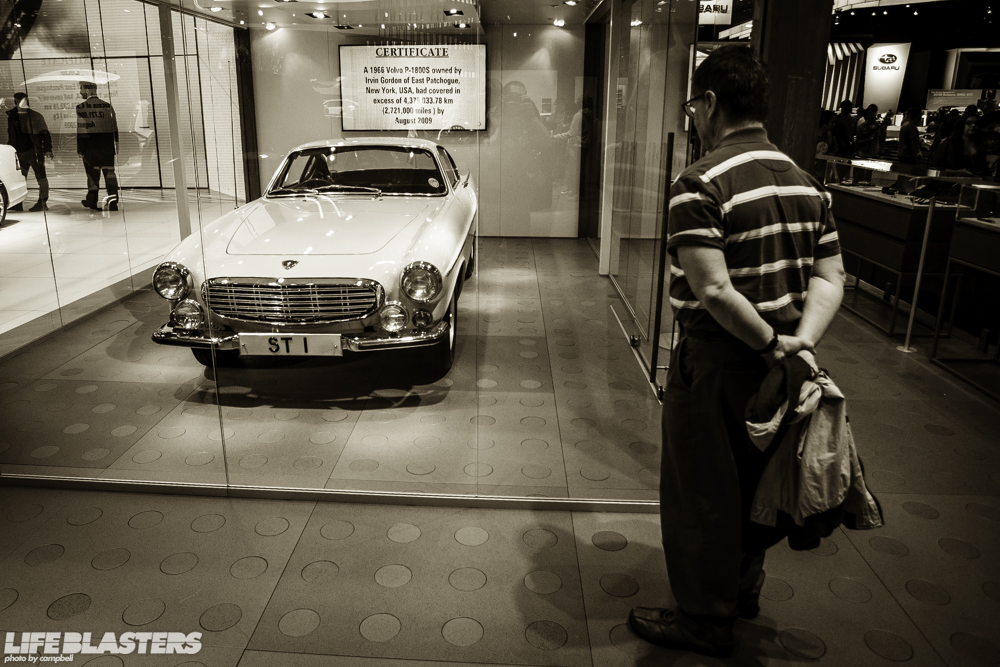 It's always easy to catch people checking out cars at a car show, but it's always great to capture the moment when someone is really taking it all in.  I wonder what this gentlemen's story is.  Did he own a Volvo P1800 like this one?  First date in one?  Epic road trip?  Roger Moore fan?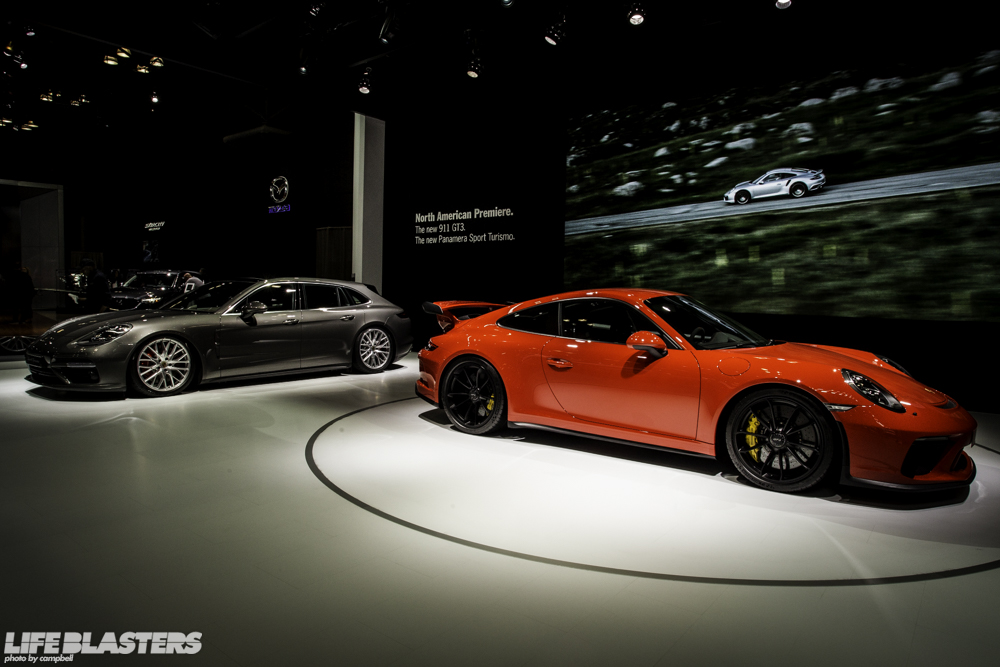 As usual I found my way to the land of high end boxer heaven.  No one can deny the beauty of this red 911 GT3 but there is definitely the few, like myself, that would take notice to the new Panamera Sport Turismo.