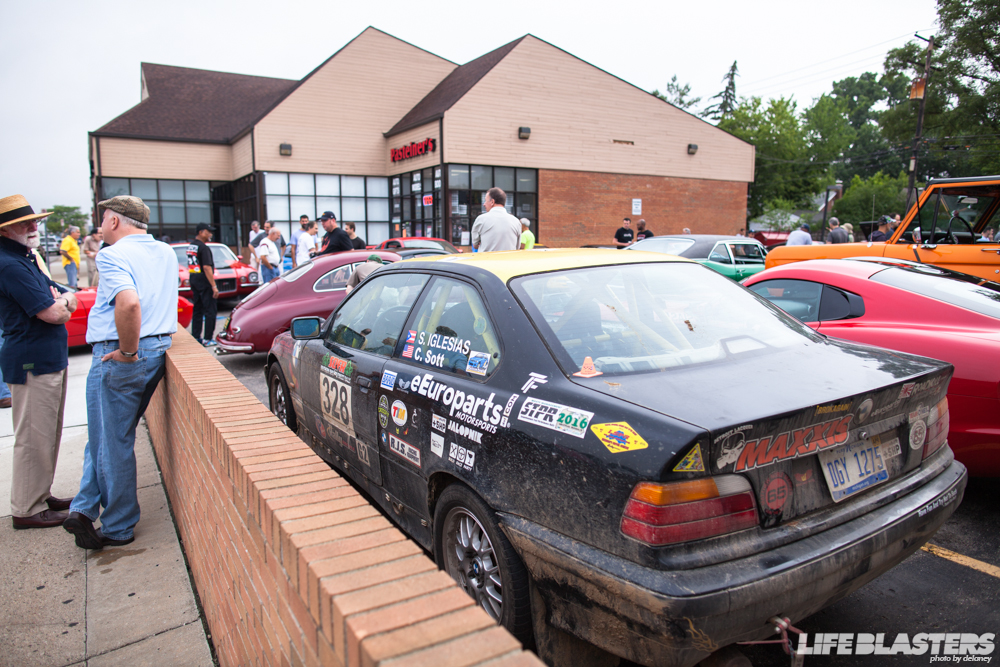 As with any day or event, I usually try to start with a car show. With the car scene in Michigan always changing, you never know what might show up.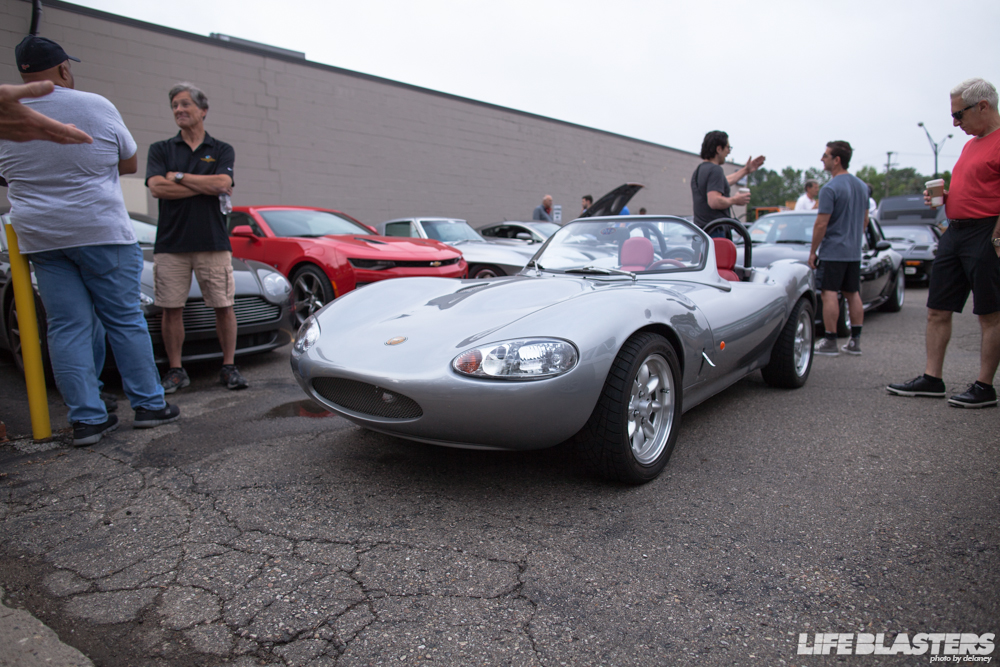 Like this Ginetta for example.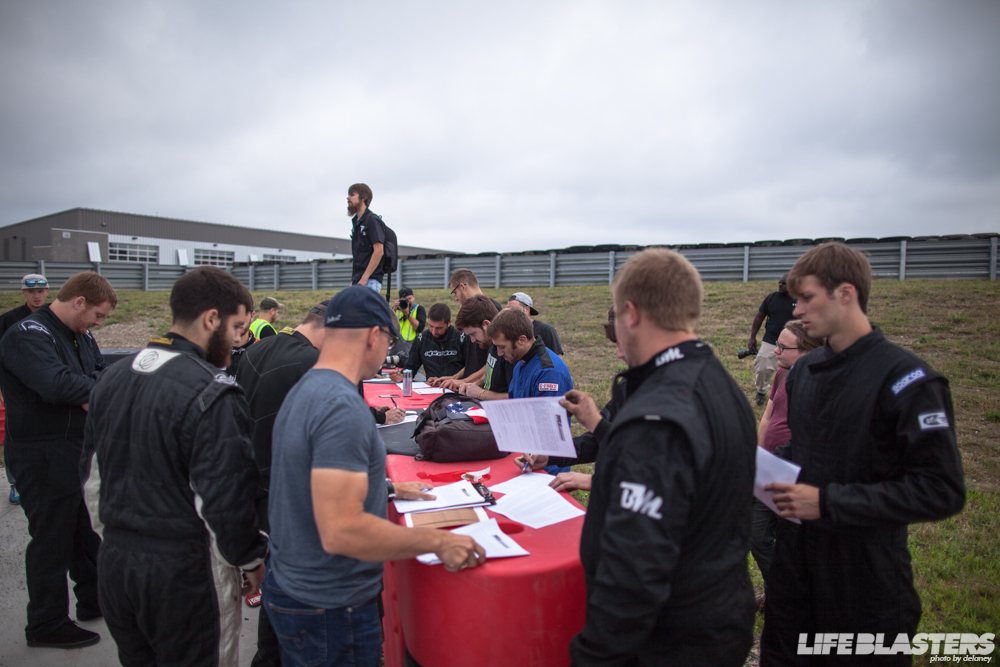 But the main goal for the day was shooting the Midwest Drift Union at the M1 Concourse in Pontiac Michigan. MDU used the old train depot in Downtown Detroit before, but stopped using it a few years ago. That's where the M1 Concourse comes in.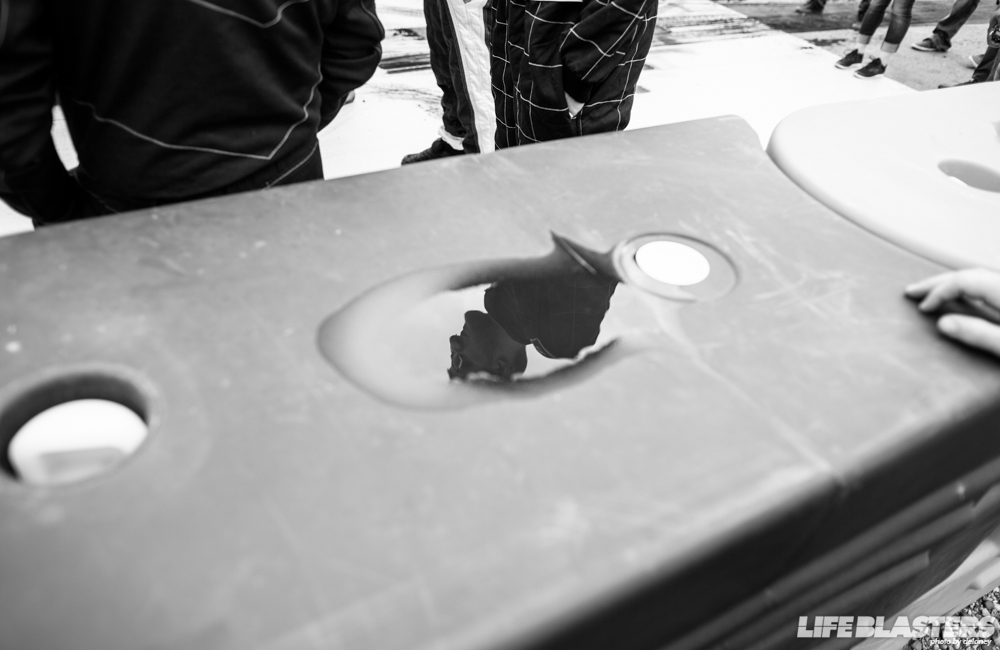 I have to admit I wsn't really up on who was going to be there, but since the MDU came back to Michigan I had to be there.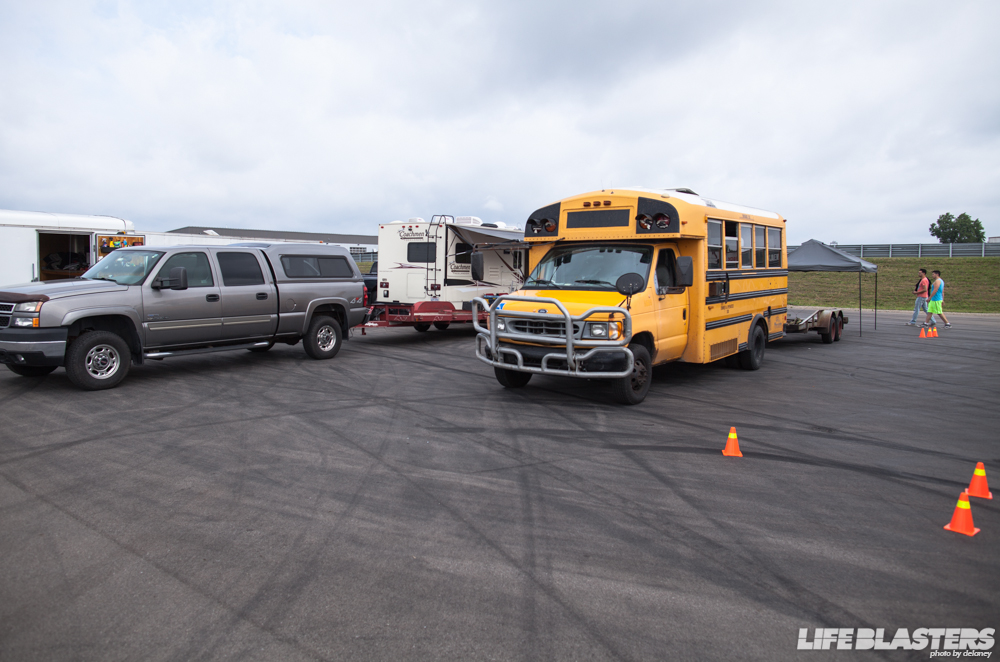 The tow rigs and cars of some of the teams are so grassroots. It's awesome.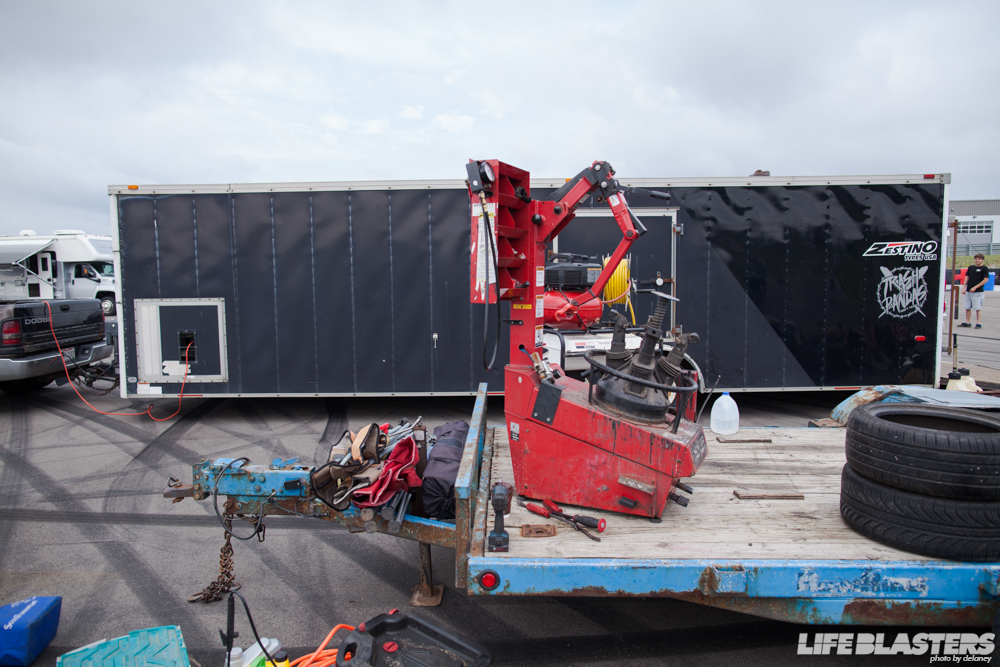 And others just have their tire mounting machines right there too.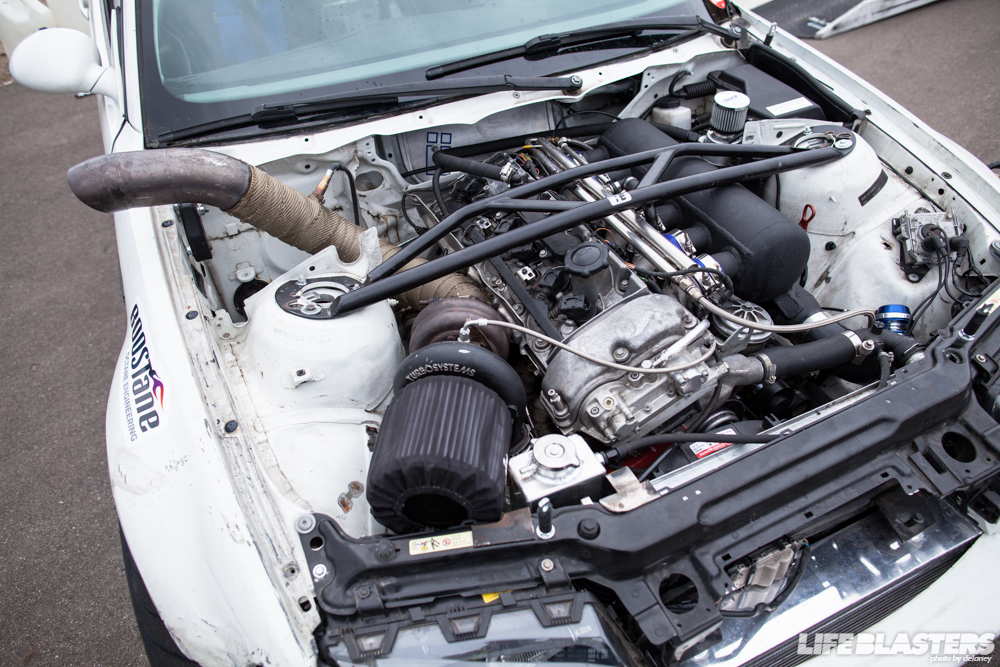 Some of the cars looked pretty serious, like this M3 with the exhaust just dumping right out of the hood.

There were also three Pro 2 drivers who came out to do a little demo for the crowd.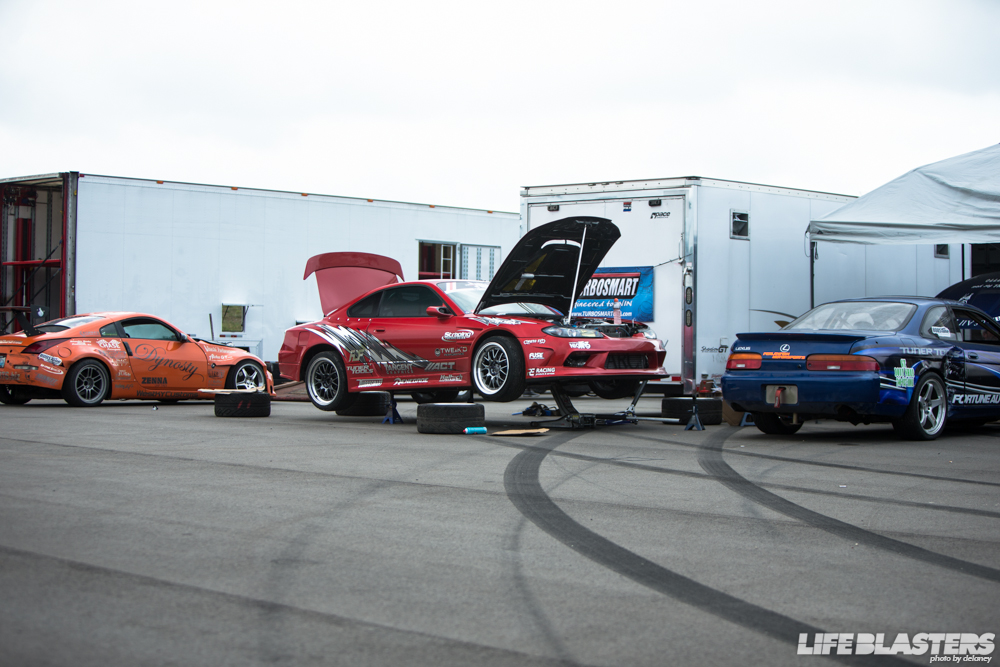 Dylan Sharpe brought out his incredibly clean S15 to compete.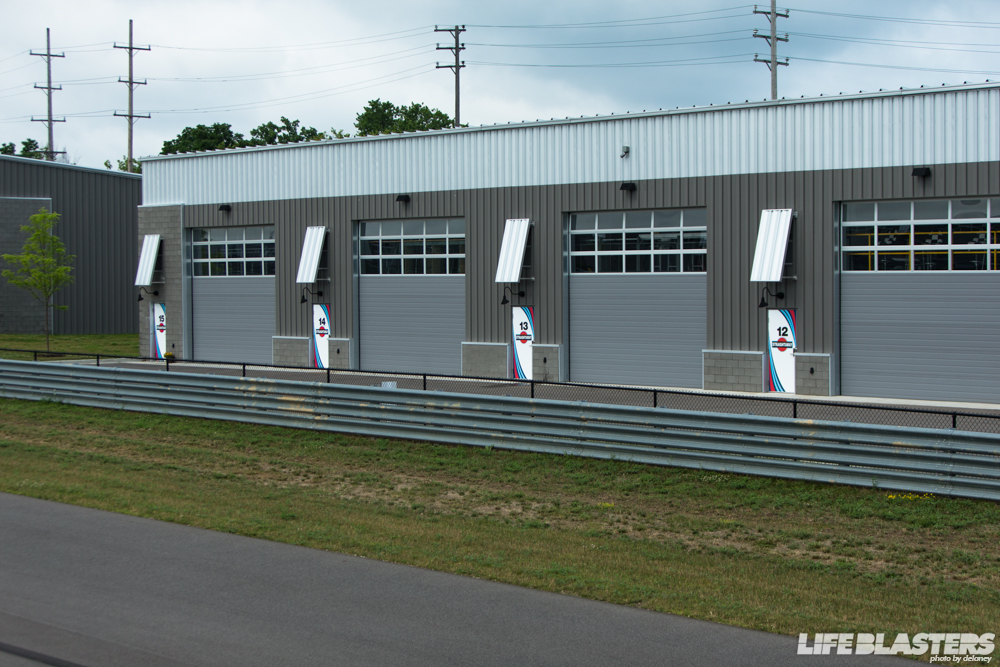 M1 Concourse is a private track with private garages. I remember when I first heard about the plans for M1, I had no idea it could actually happen. But, here we are.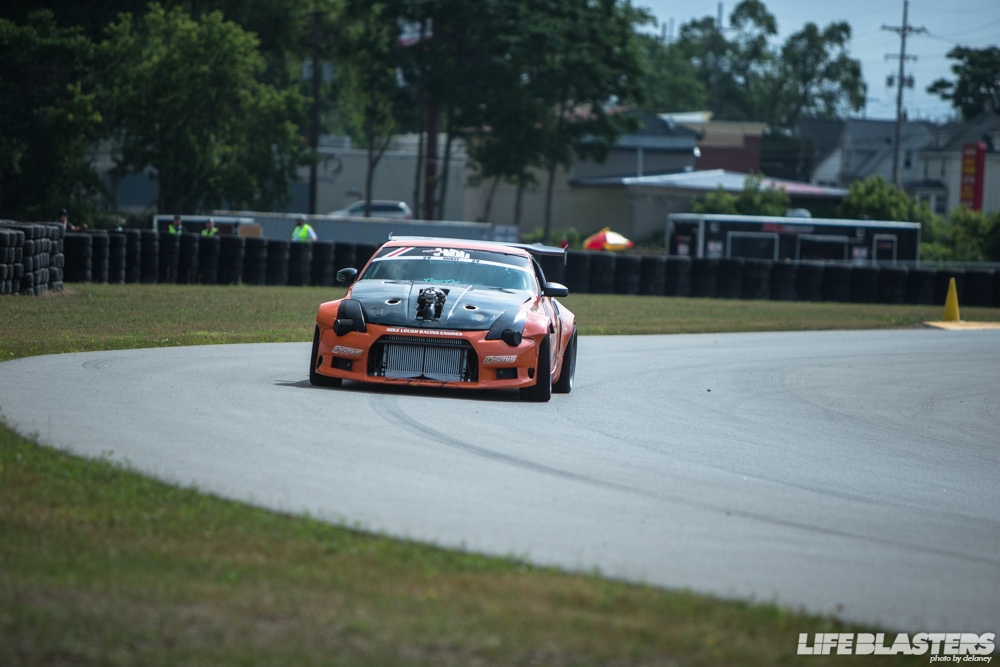 The track is still fairly new and no other drifting has been done on it aside from some Dodge stuff and a couple demos here and there. The track itself is also super narrow, so the drivers were given two hours of practice to get used to the track.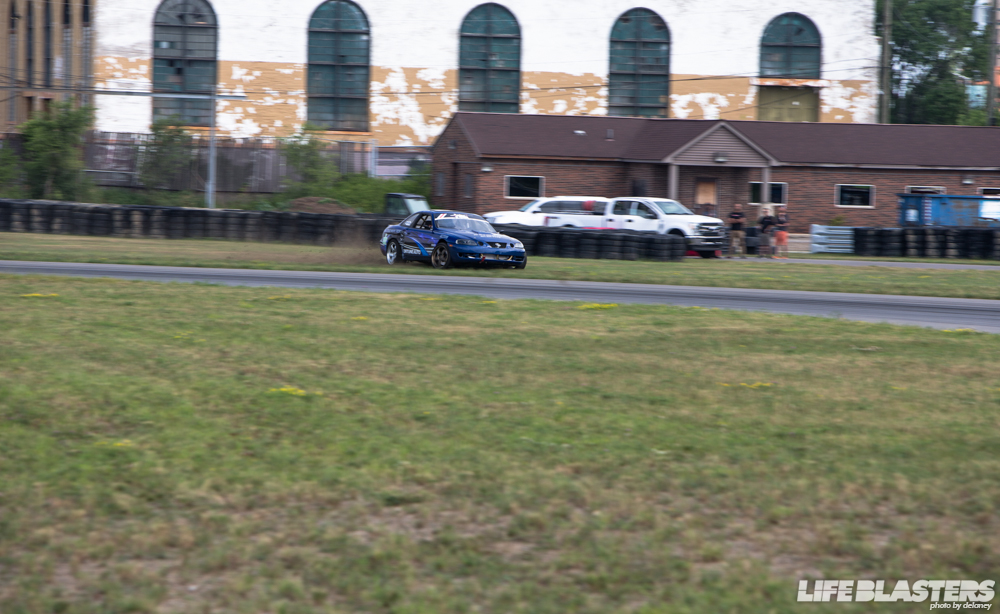 They need it. The course ran down a straight, into this sweeping right hander, then up another longer straight into a tight right hairpin turn.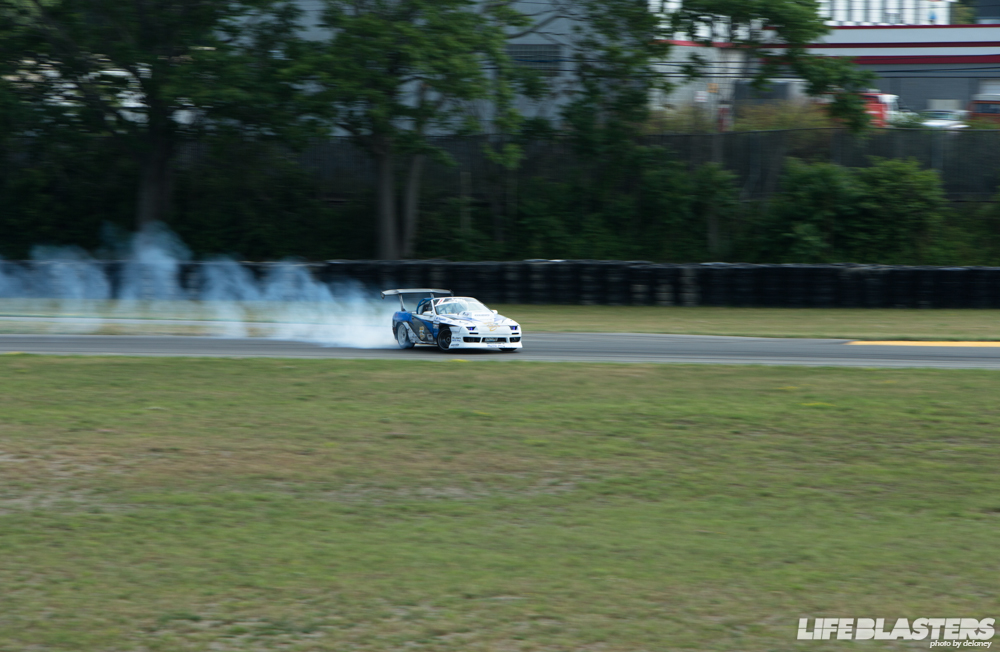 Drifting is interesting to shoot because there's only a few places to stand. So everyone really bunches up, but whatever, it's still fun.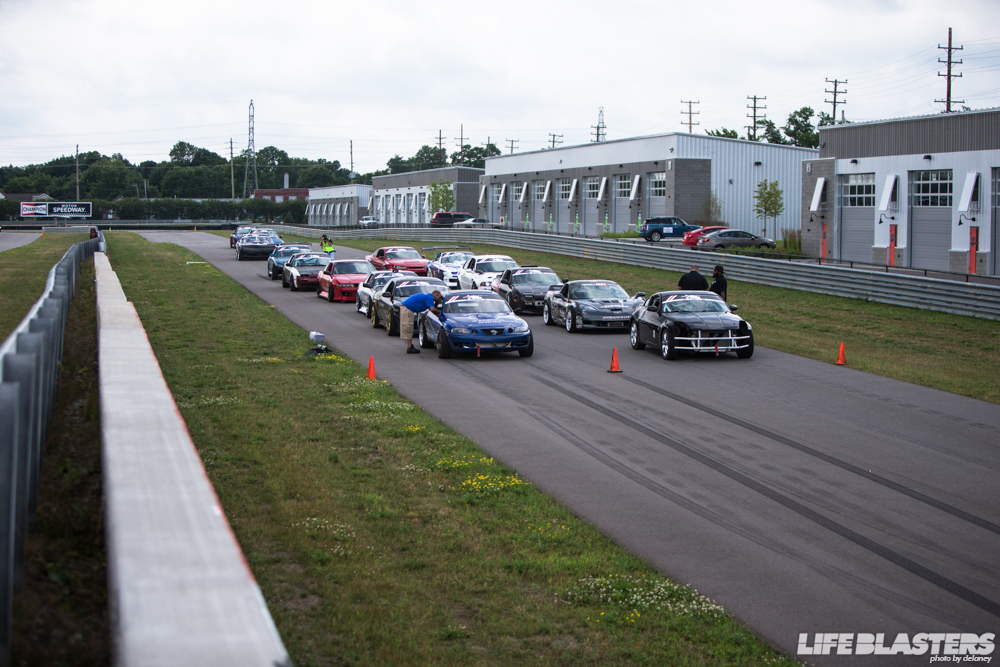 There were 16 drivers altogether, so everyone made the top 16. The practice was a bit of mess with maybe about an hour of driving over the two hour allotted time. A bit of a mess with some clean up, but it's all good.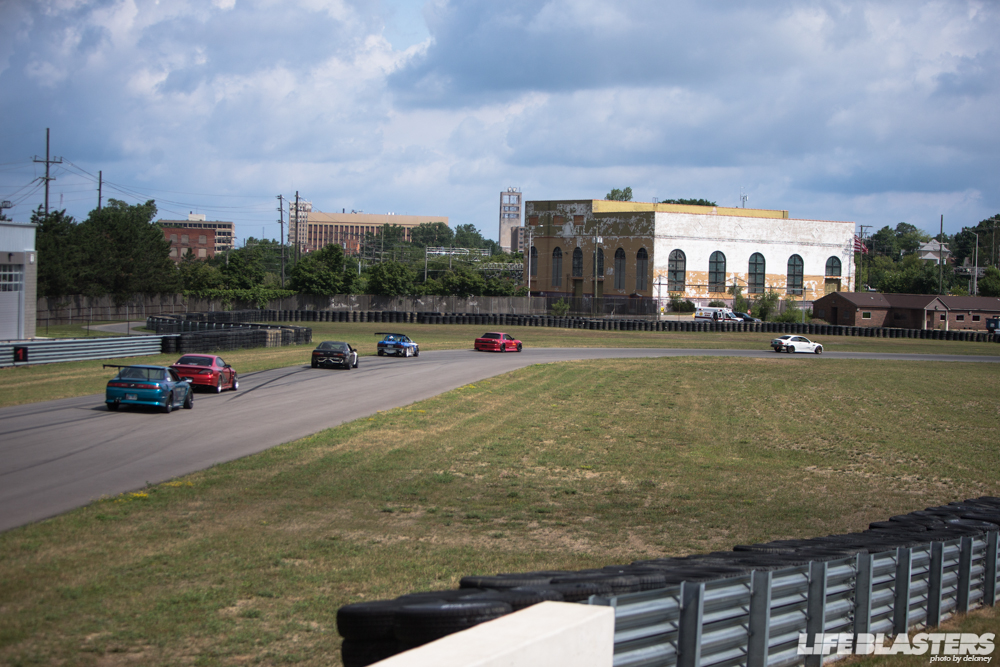 After some practice it was decided to add another kanji point on the straight before the hairpin. So all the drivers had a little parade to see the new layout.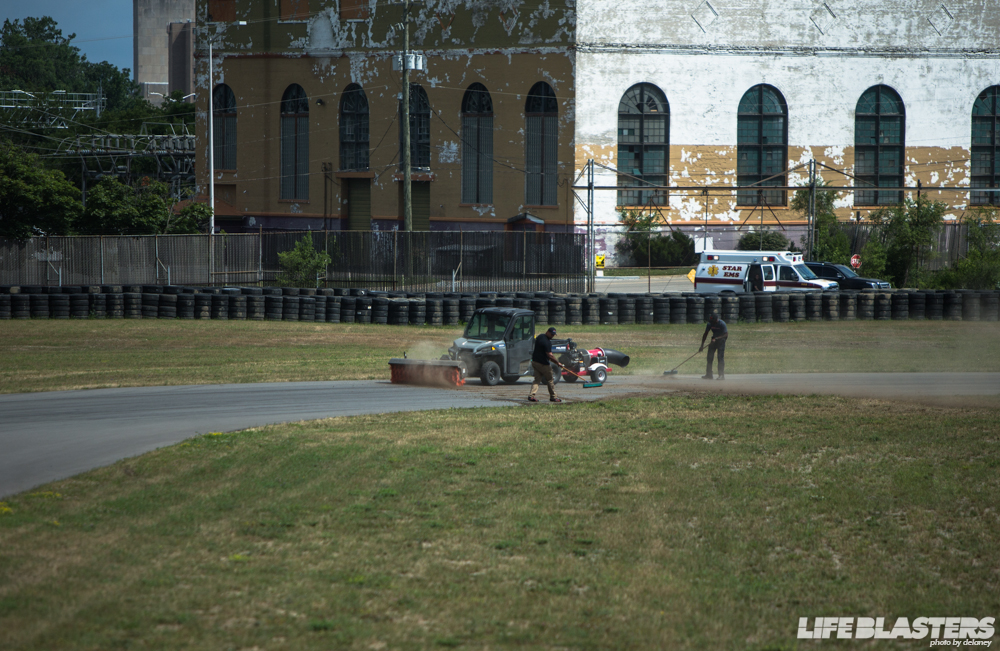 With M1 being so new, there were a lot of stops to clean the track off. But since some of the cars in the garages include Porsche 918s and LaFerraris, it's understandable they want the track clean.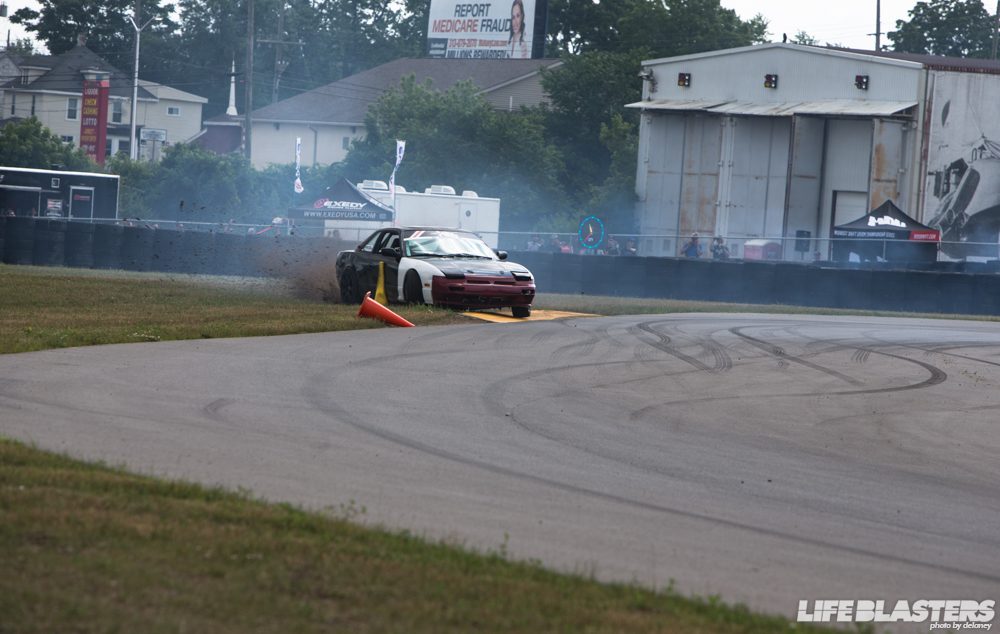 A lot of cones were hit too.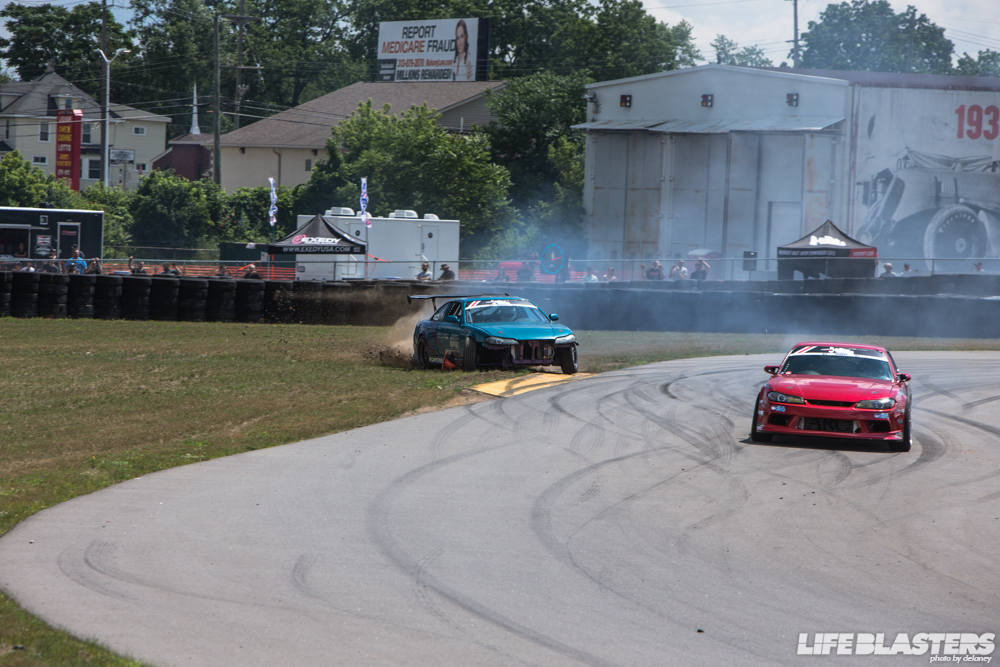 A lot.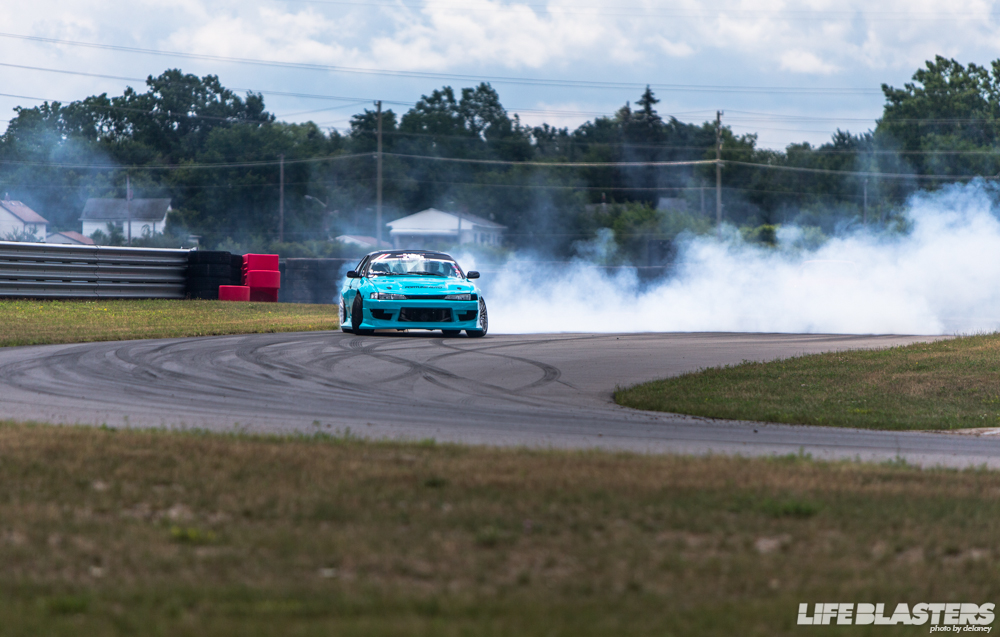 But once everyone started getting a feel for the track the runs became more and more consistent and it was easy to see who would be fighting for the win.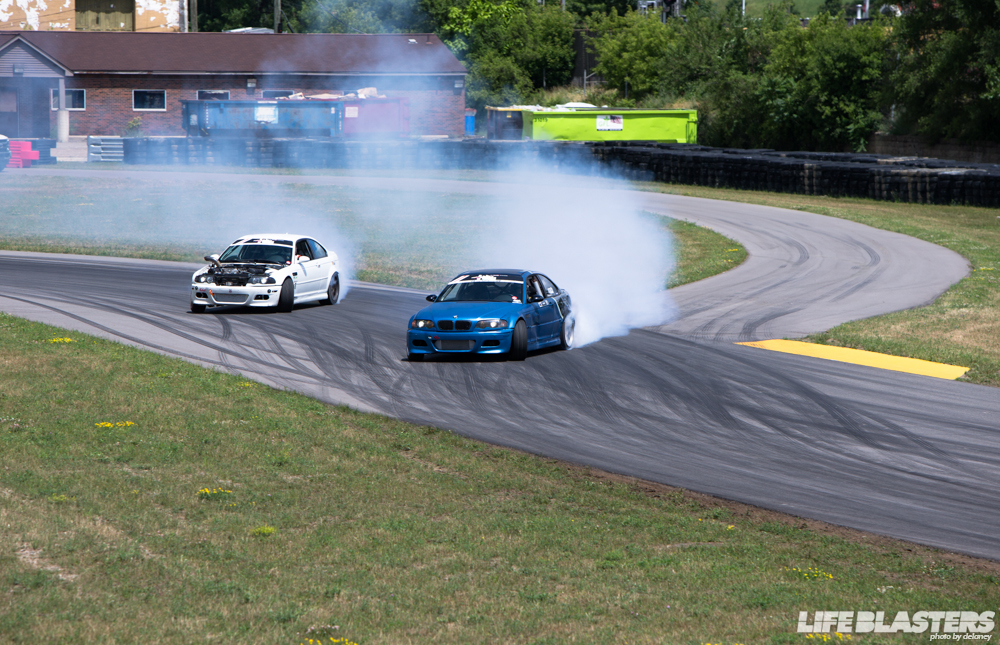 With more confidence, the practice runs started going to tandem runs.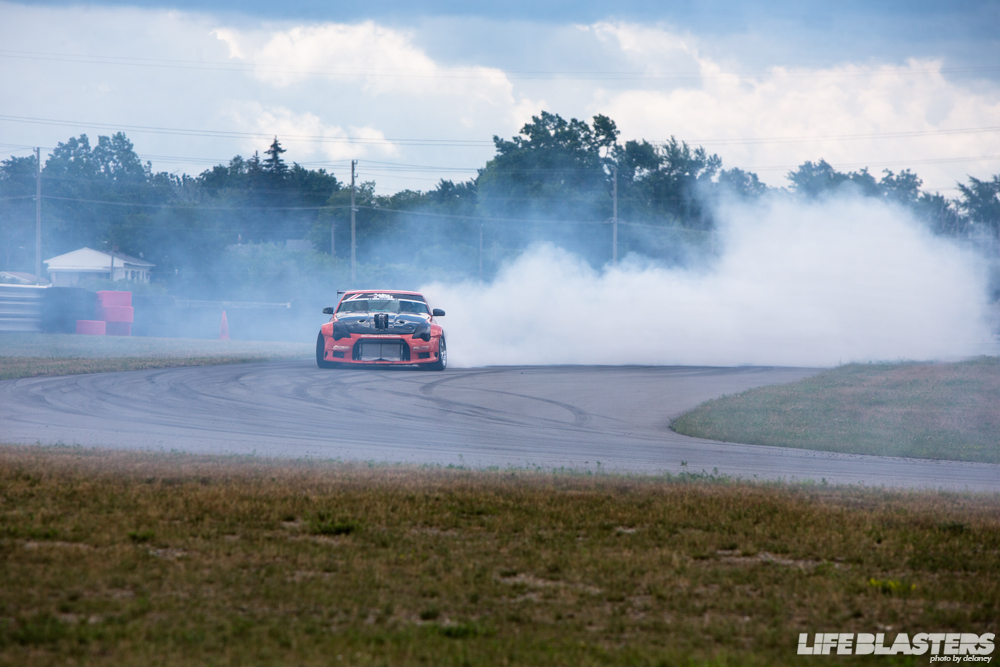 And more smoke.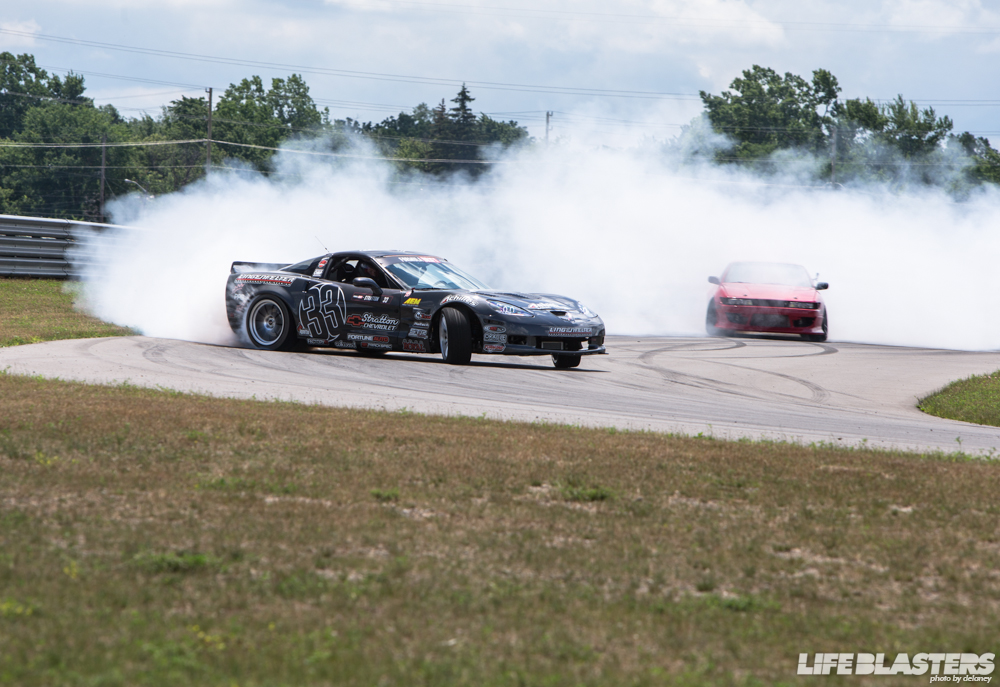 Mike Skudlarek, Andrew Lewis and Dirk Stratton had about 20 or 30 minutes worth of open track time to put on a Pro 2 show and burn some tires.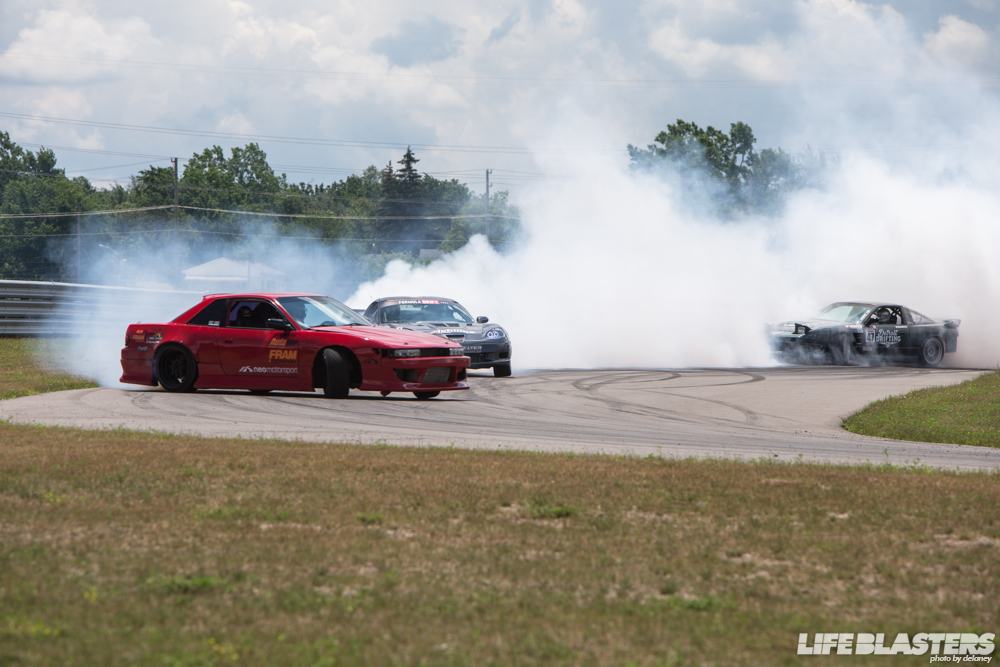 It was a great smoke show, with Dirk again making an insane amount of smoke.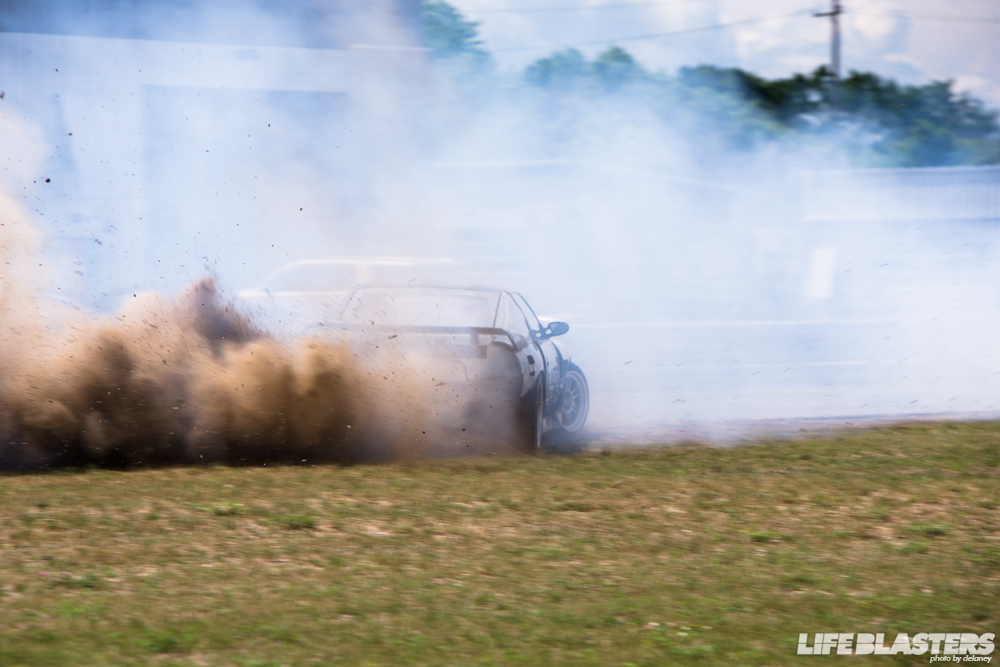 All the new grass that was growing didn't stand a chance.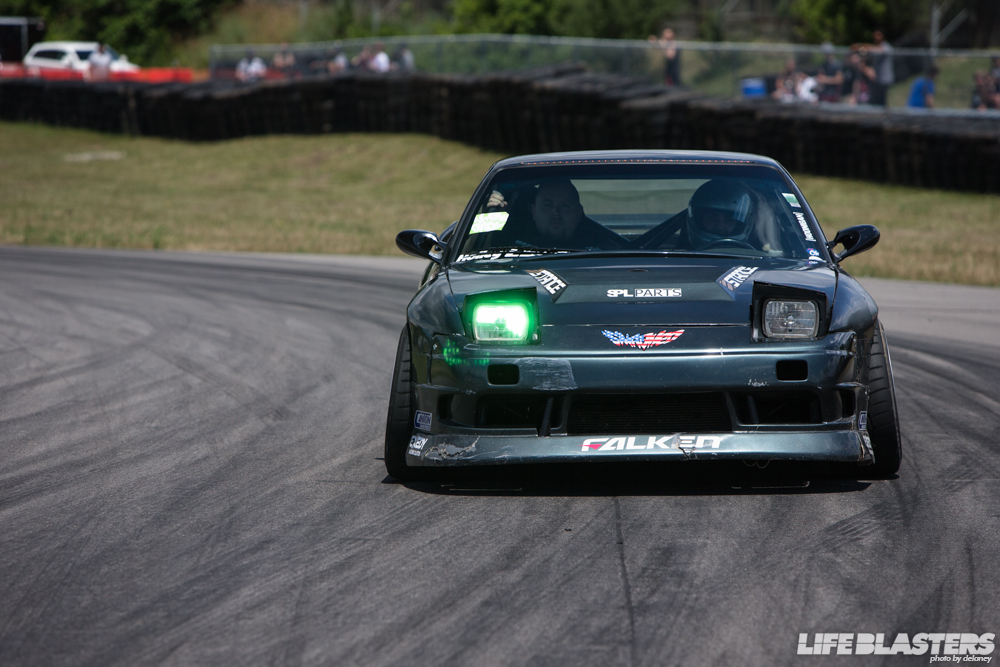 After their demo was done it was a quick break before qualifying runs. All the media jumped in the bed of a pickup. As we were leaving Mike Skudlarek pulled up behind us and had about nine cameras facing him.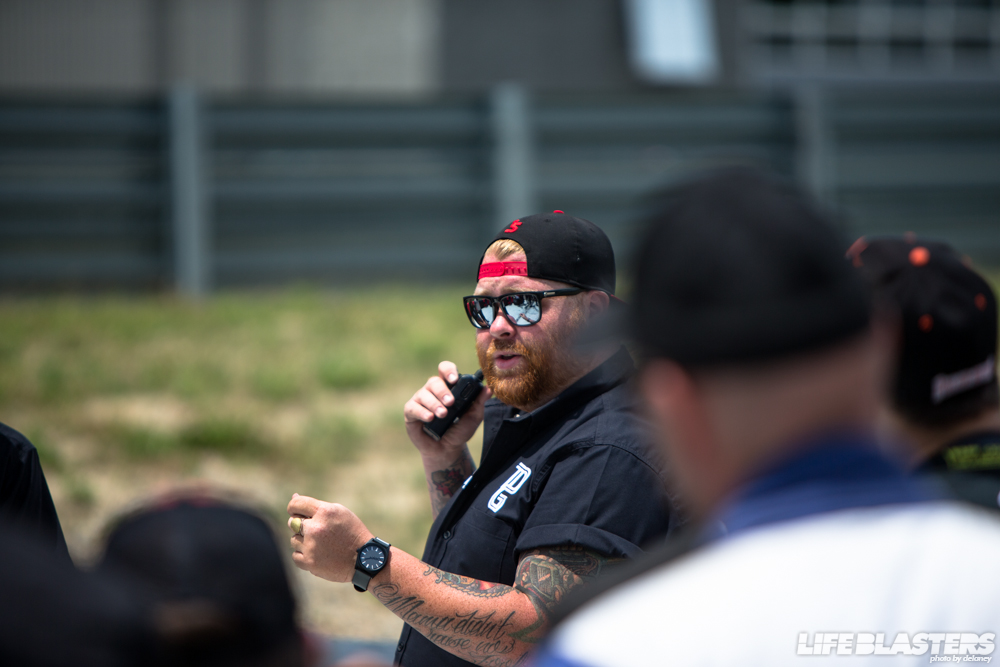 After lunch there was a quick drivers meeting. Since there were 16 cars, half would be knocked out in qualifying. Giving us a top 8 battle.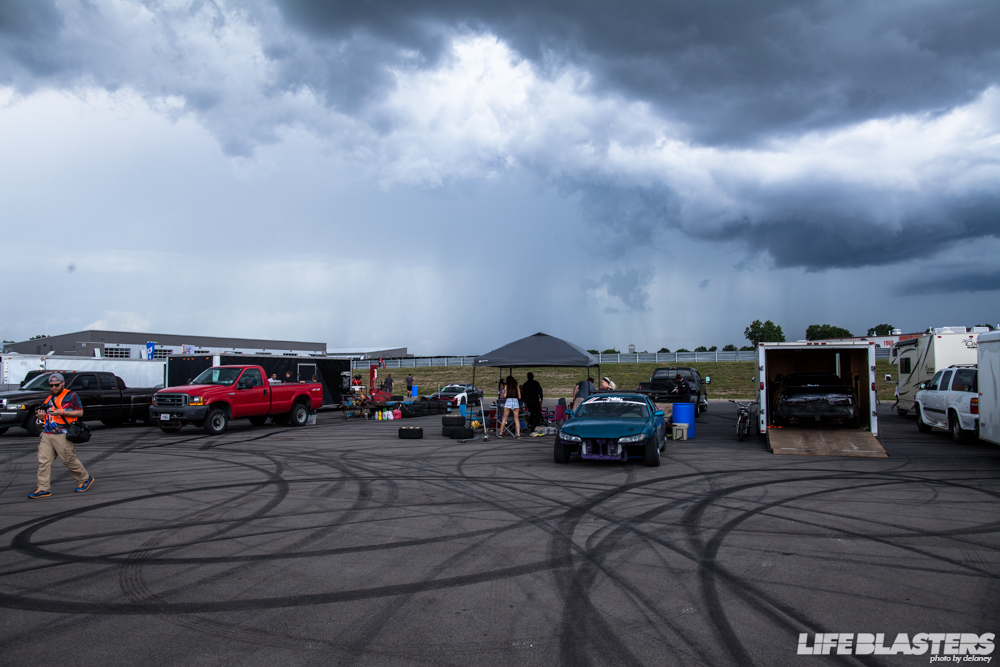 Just as everyone was getting ready to head out, we were told to find cover because there were reports of golf ball sized hail near by. But that missed us.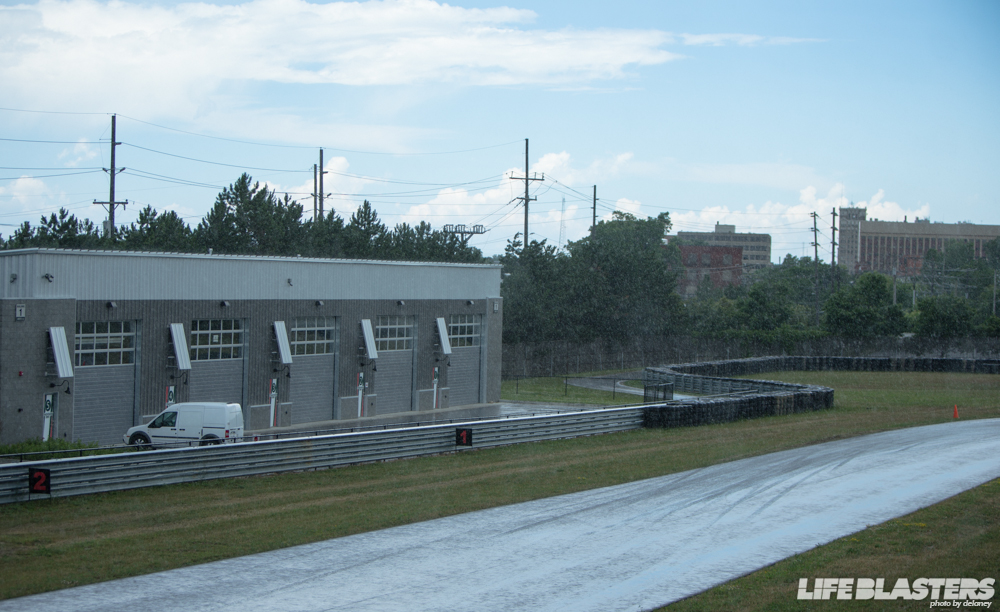 But then it rained.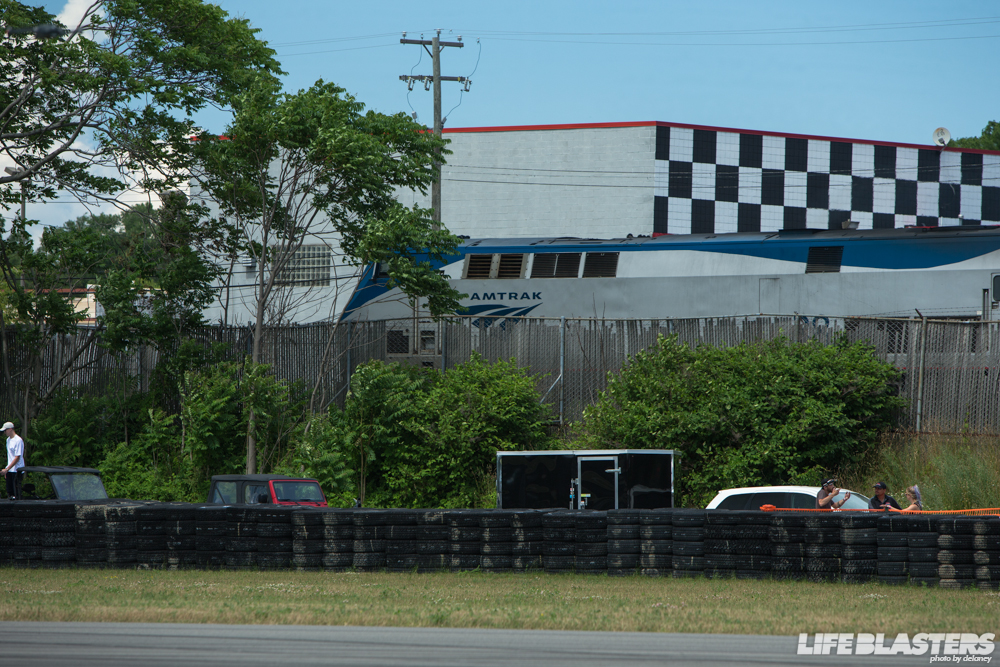 M1 is next to rail line that Amtrak uses, so you can see race cars and trains at the same time. Win win.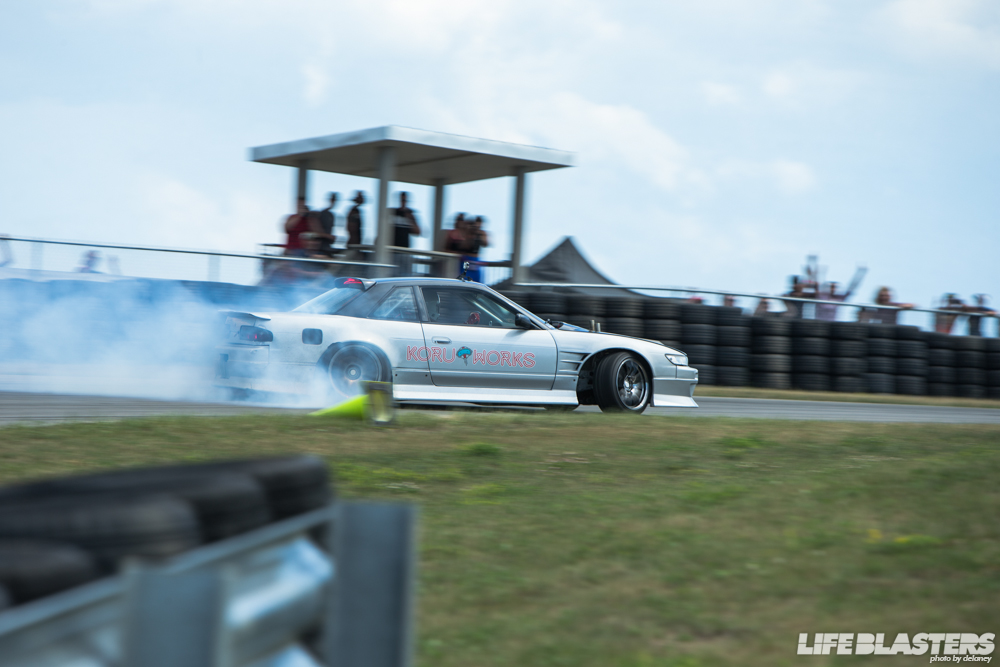 Since qualifying meant eight drivers were going home, everyone was giving it their all.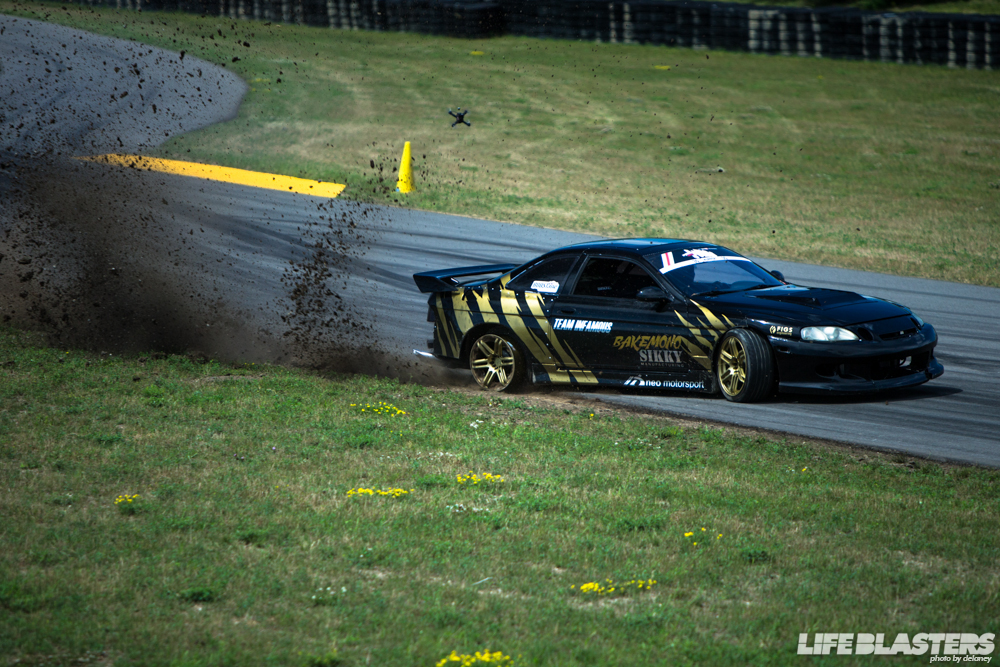 With two mani points, a lot of people were dirt dropping right here. Like Connor Huppert, who dropped so hard he debeaded his tire. He still finished the run.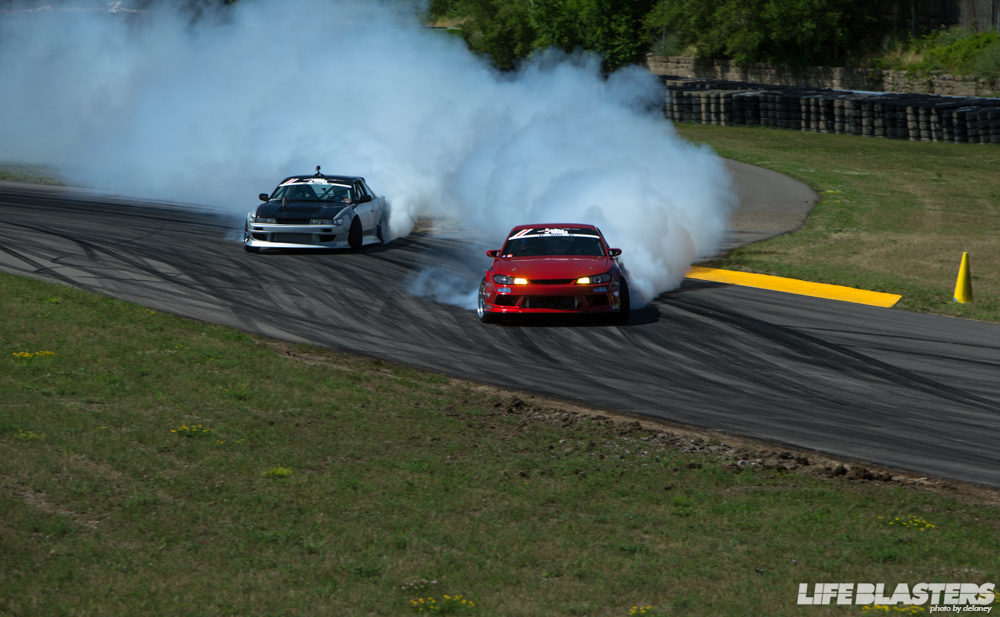 With qualifying over it was time for the Great 8. The last eight really put on a good show.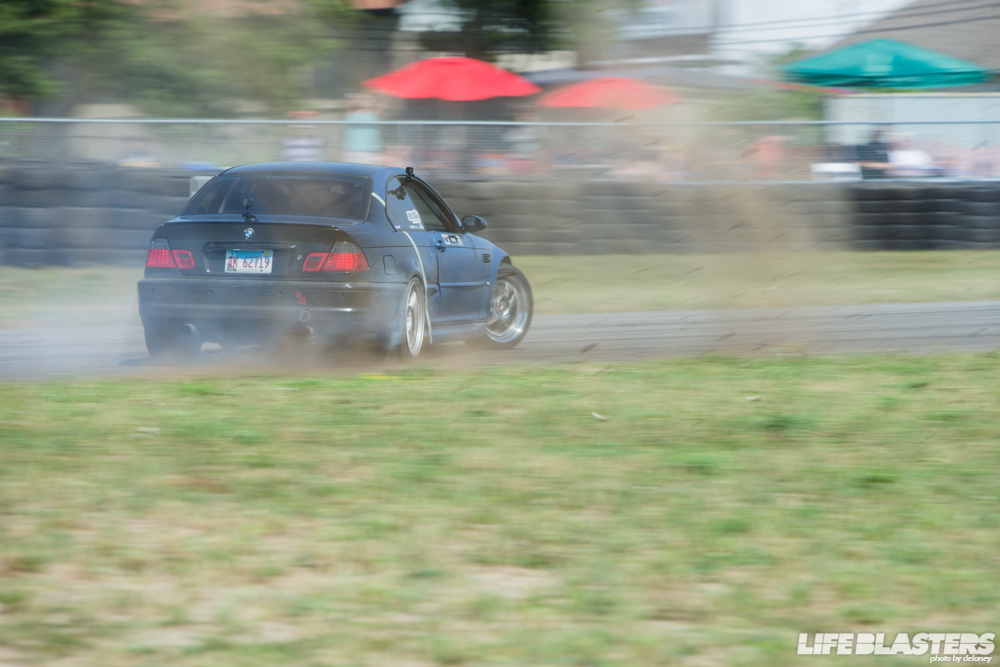 People were pretty much just letting it all hang out. Garett Denton had to call five minutes, but didn't get the repairs done in time, so Dan Nikov got a bye run.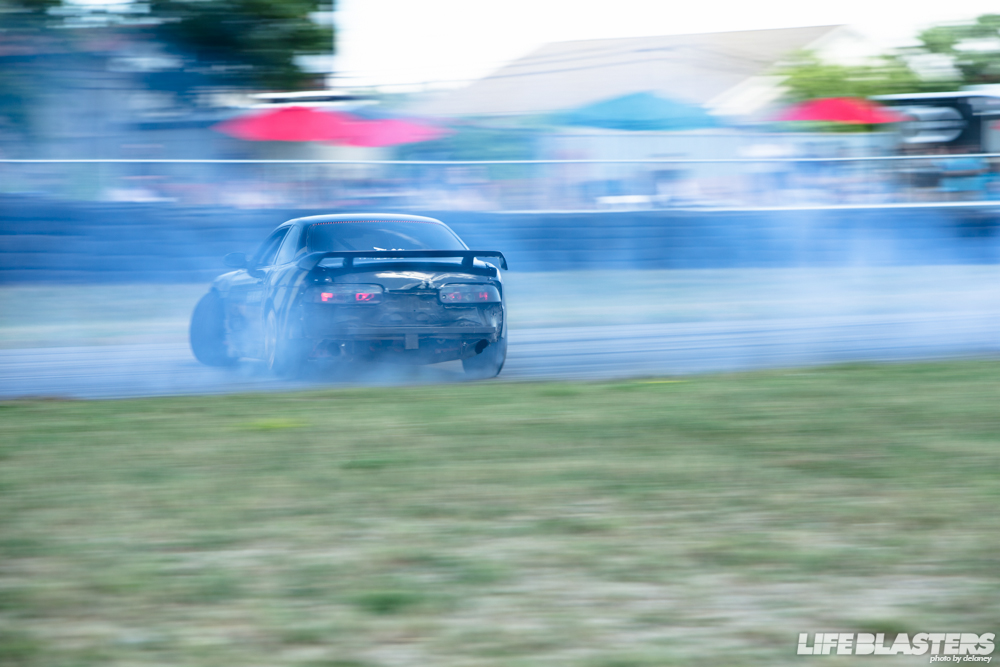 It was pretty surprising how fast it went from qualifying to the finals. Since the track was so smooth and new, most drivers didn't need to change tires so it was just run after run.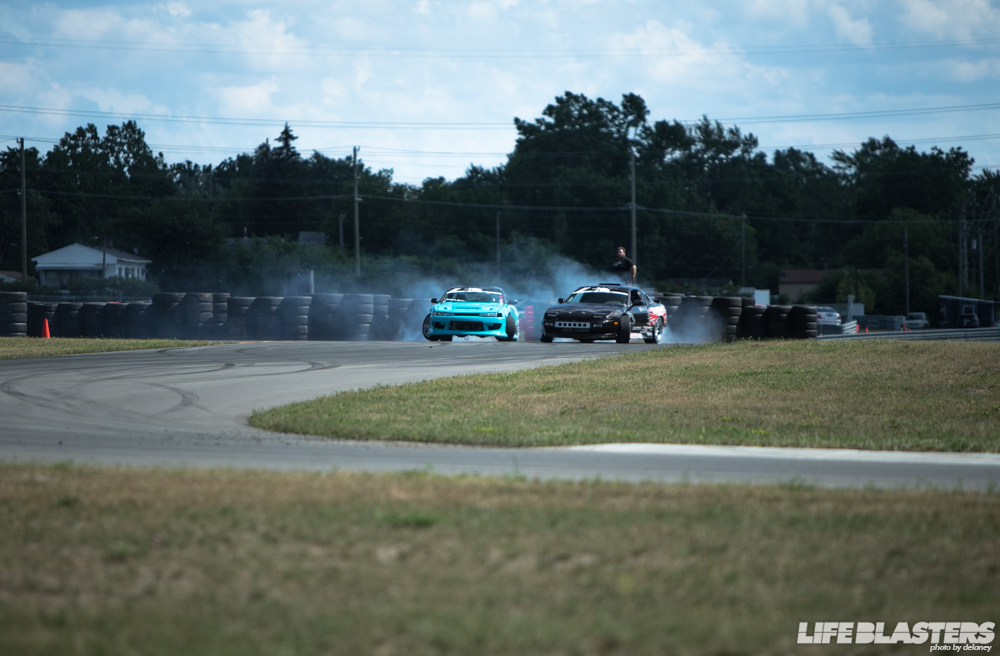 The finals came down to Noah Michaels in the S13 and Geoff Donati in the S14. The two of them had an incredible battle.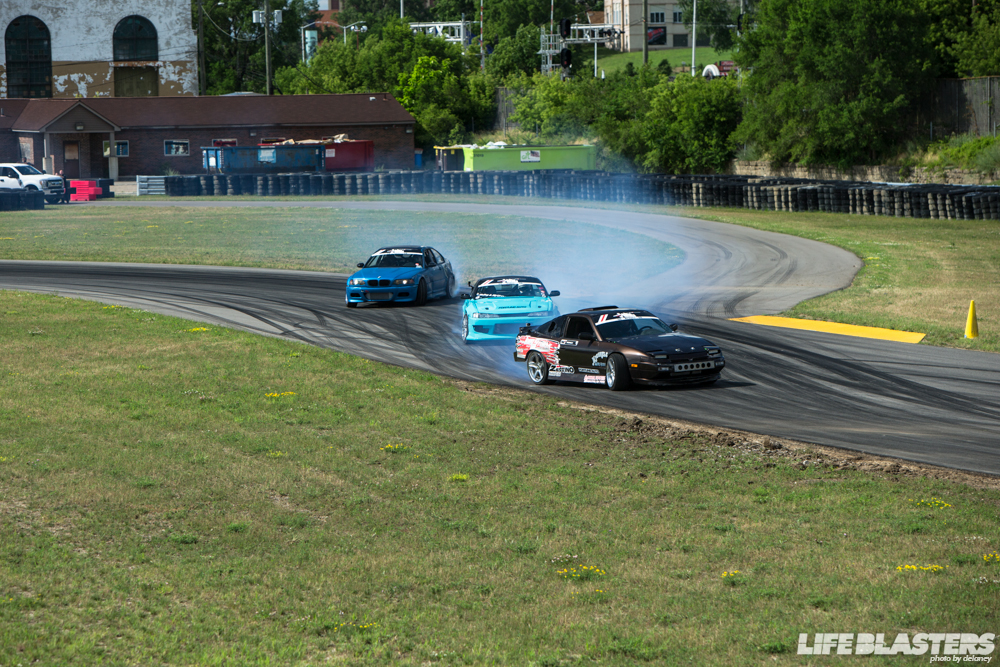 But it wasn't enough to force a one more time. The judges decided to have Michaels, Donati and Nikov all come drifting up together.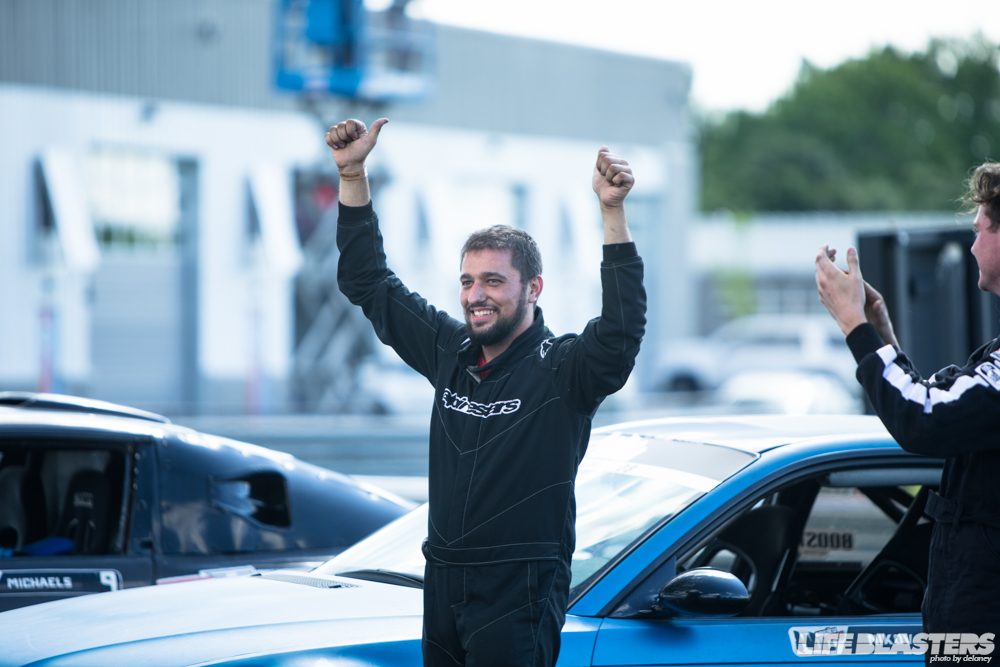 Nikov got third.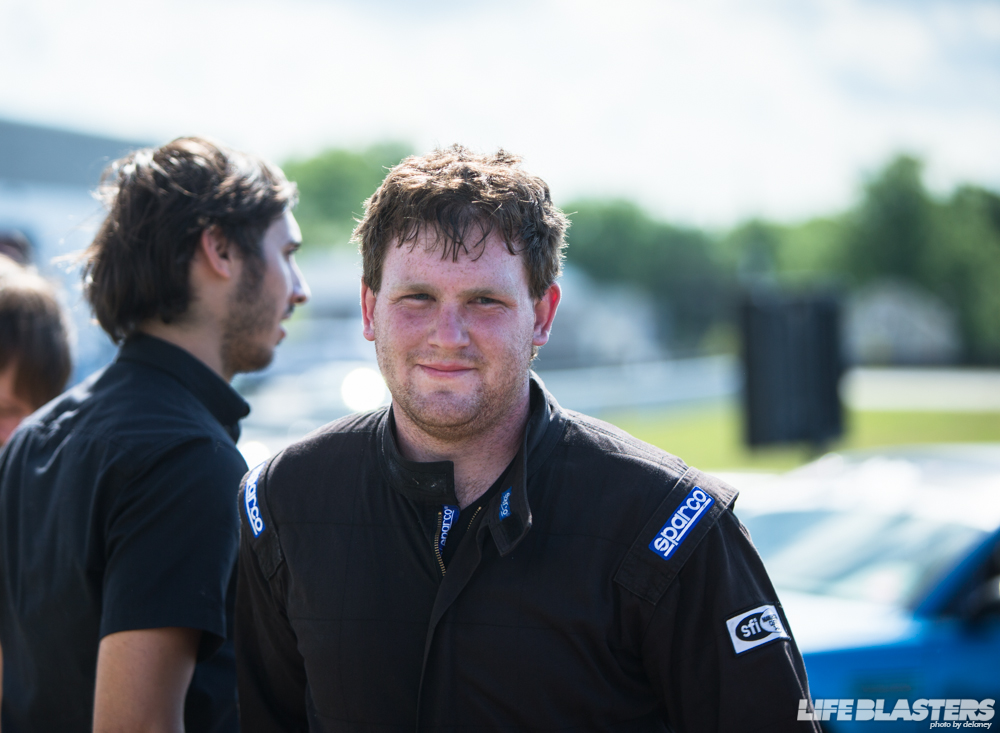 Michaels in the pignose S13, my favorite because of his car, came in second.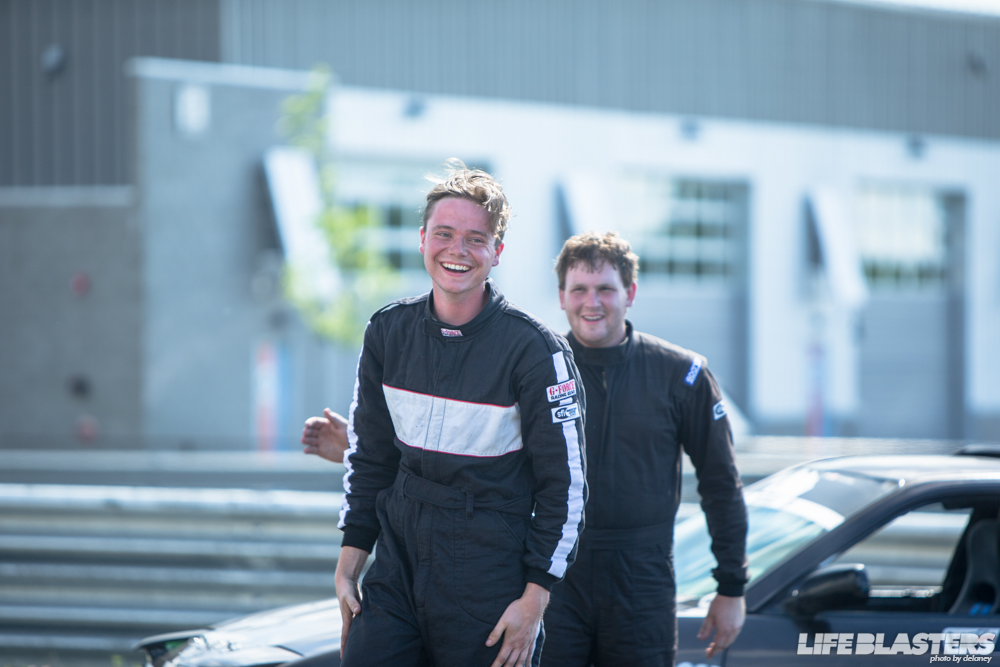 And Geoff Donati took the win. Donati was throwing down clean runs all day, he seemed to have the event almost wrapped up all day.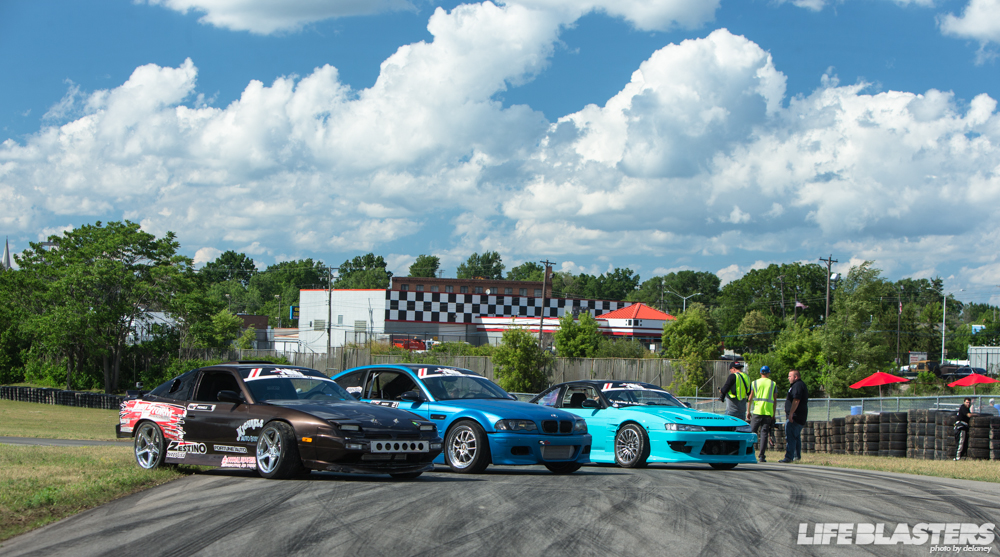 There were some hiccups along the way, but it was awesome to see some drifting at the M1 Concourse. M1 has been hosting as many events as they can recently, so hopefully we'll see more drifting here later. It may not be quite as cool as the event right down in Detroit, but man the M1 Concourse is an amazing facility.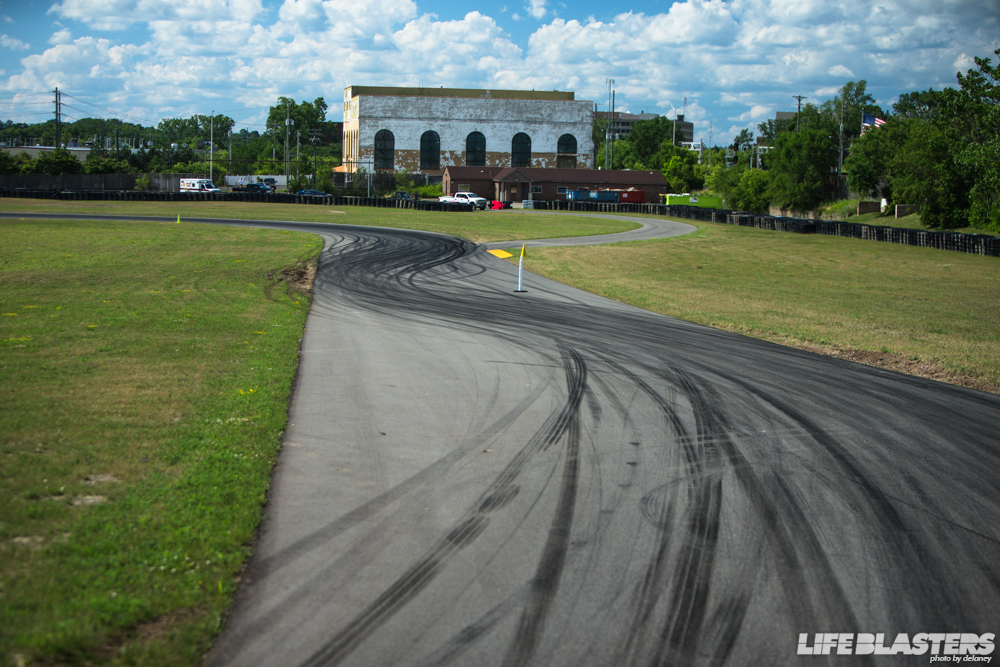 Is there a better way to break in a new course than with some drifters?
Delaney
Email: delaney@lifebalsters.com
Instagram: @lifeblasters, @ericdelaney