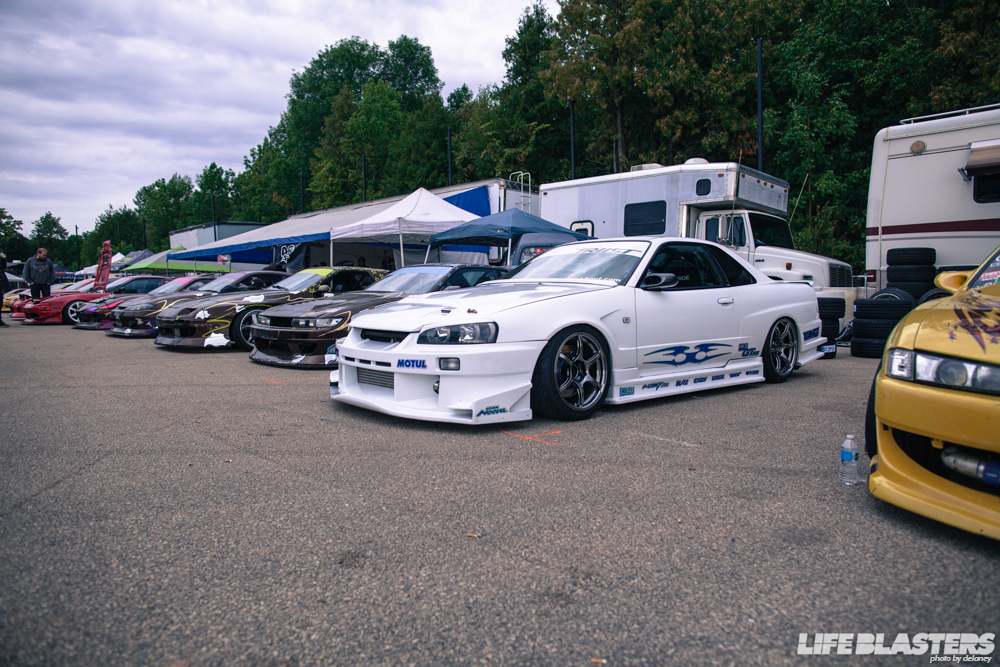 Final Bout is no doubt one of the best grassroots drift events in the Unites States, maybe even the world. The style, the camaraderie and the fact that people from all over North America hauled their cars to a small town in Wisconsin for drifting. But sadly, all good things must come to an end.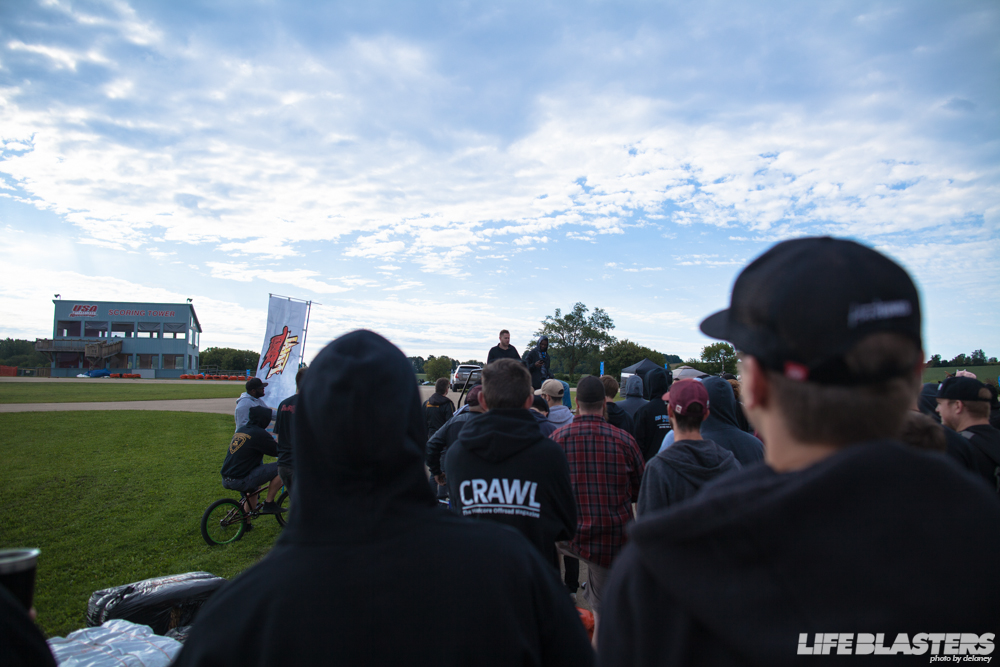 The media meeting was right after the drivers meeting on Saturday morning. That's when Ilia and Simba announced to us that this was truly the Final, Final Bout.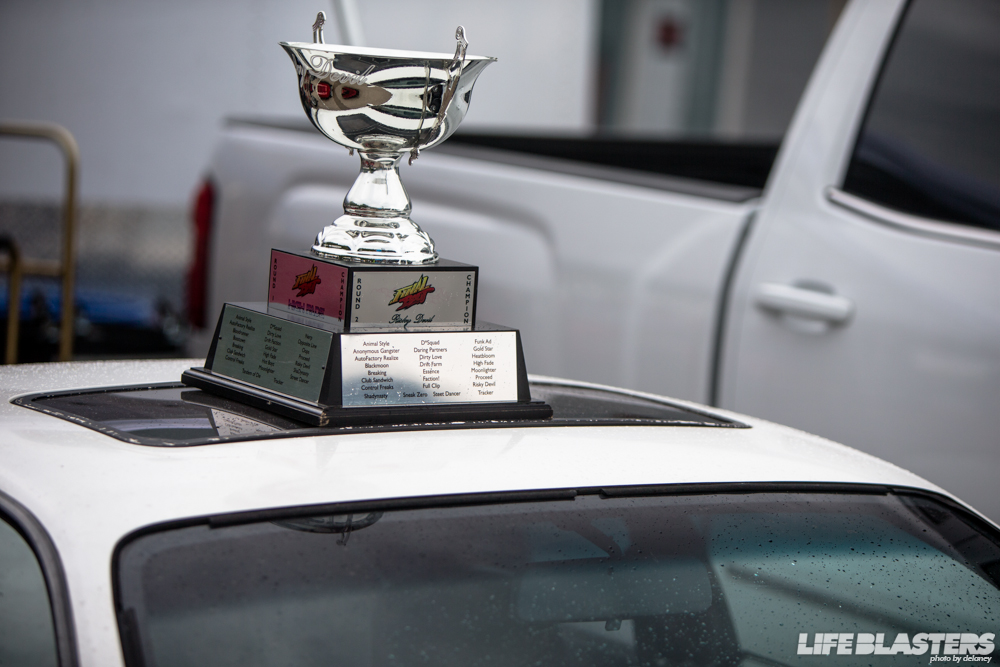 I was lucky enough to shoot all three Final Bout, thanks to Peter! But it was insane to see how much the event had grown in just three years. Technically they had four years, but 2016 saw three different stages, which were basically qualifiers for this Final Bout. But the three main Final Bouts were incredible.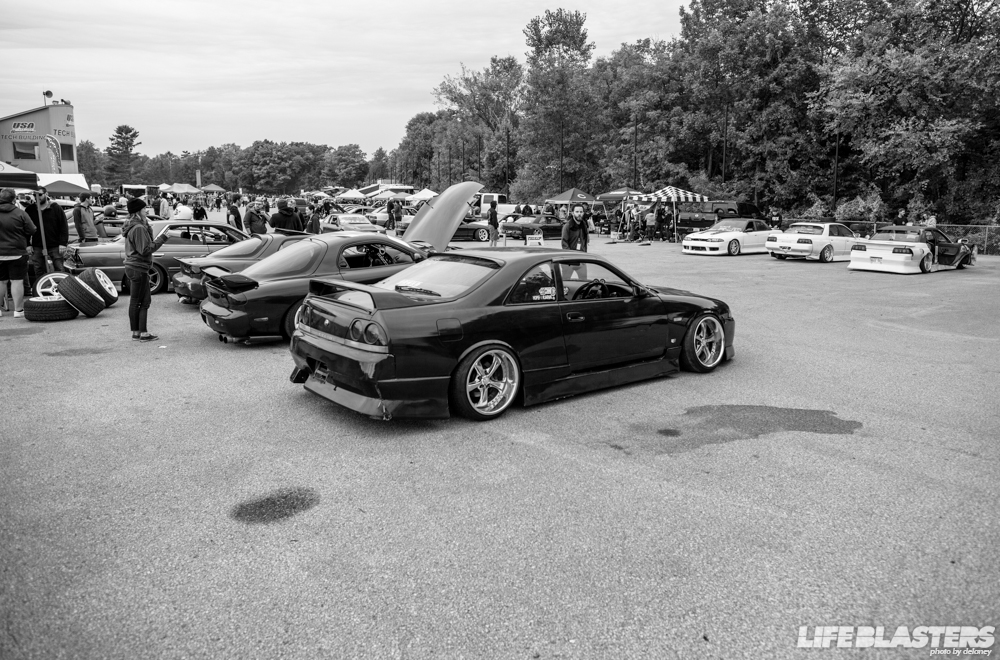 The fact is that people brought their cars, their trucks, their friends from every corner of the country all the way to a small town in Wisconsin just for some drifting. There were no big prizes, no big cash pots, just the love of style and drifting.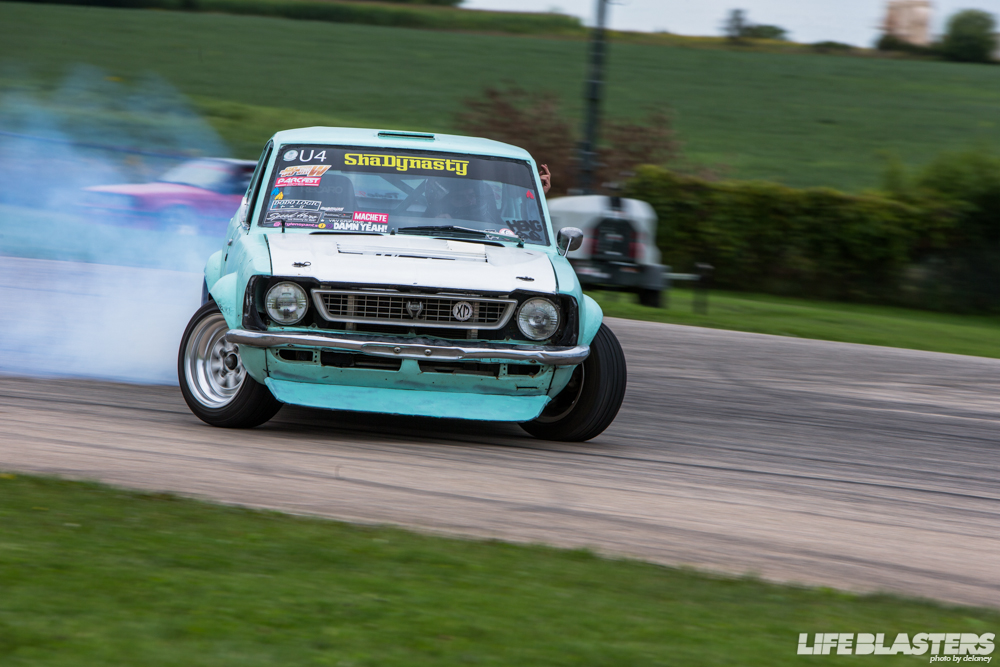 I've been saying it since 2014, but I think Final Bout was the best grassroots drift event in the country, even top five in the world. Teams like ShaDynasty prove that.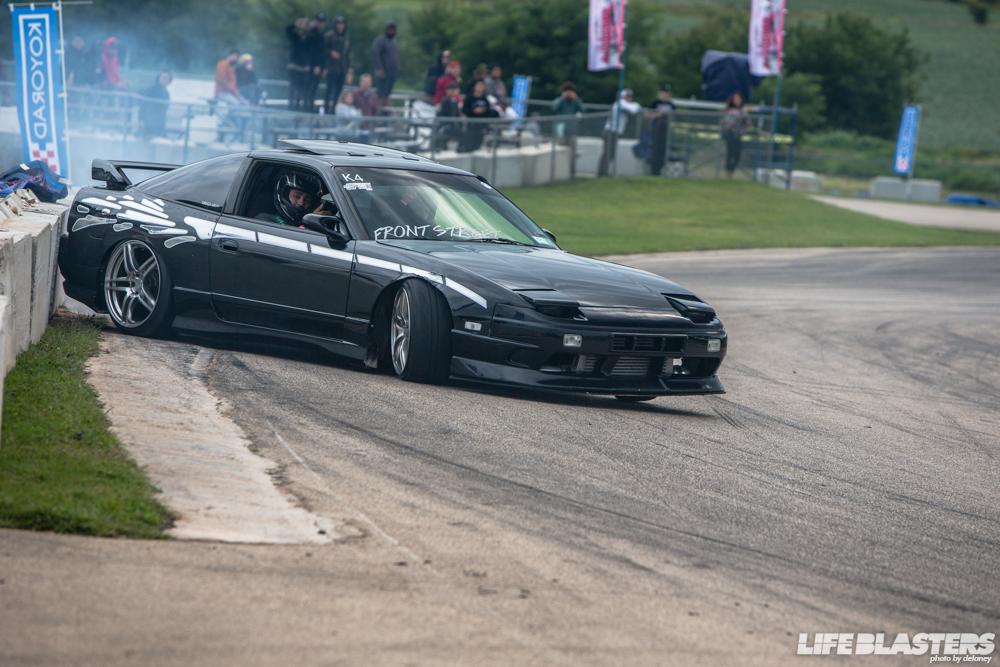 Most of the morning was open for free practice. Final Bout covered both Saturday and Sunday, but the competition only lasted a few hours in the middle of Saturday. Meaning this Final Bout was more of a jam session than anything else. A perfect way to end.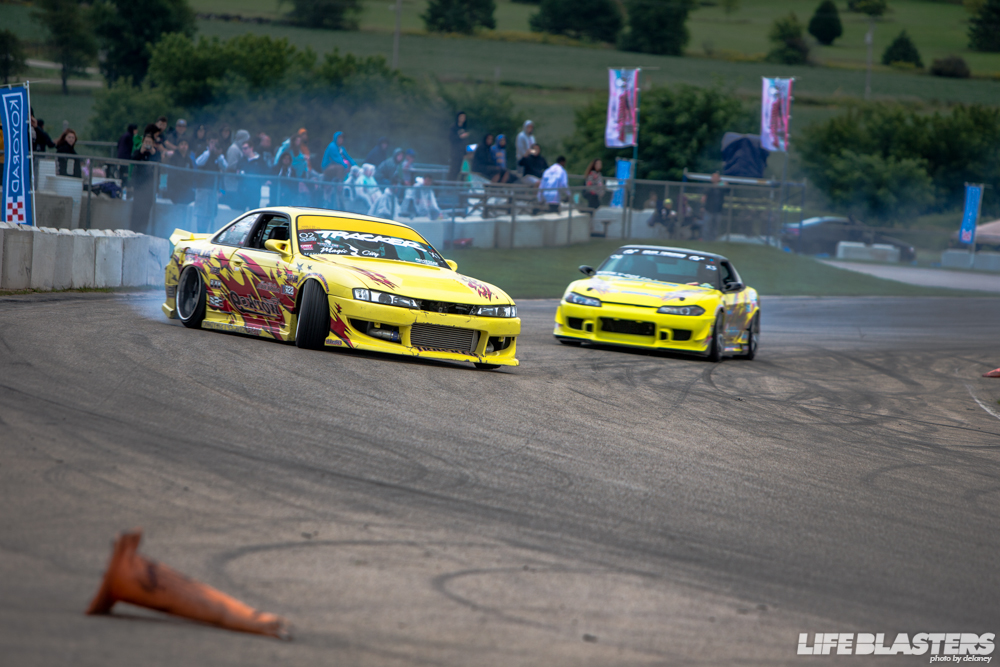 Is there any better way to spend a weekend in August than watching cars drift?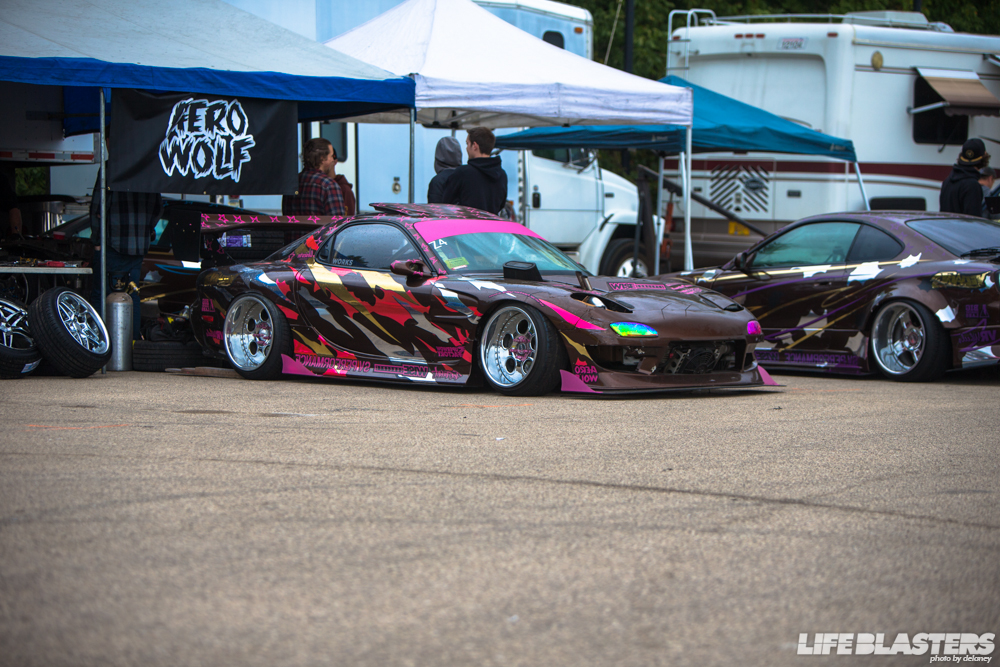 I have to admit that I focused on this car all weekend. I've always loved the Villains' cars, but this was the first time I've seen them in person. I heard that Scott's car was twin charged, supercharged and turbocharged.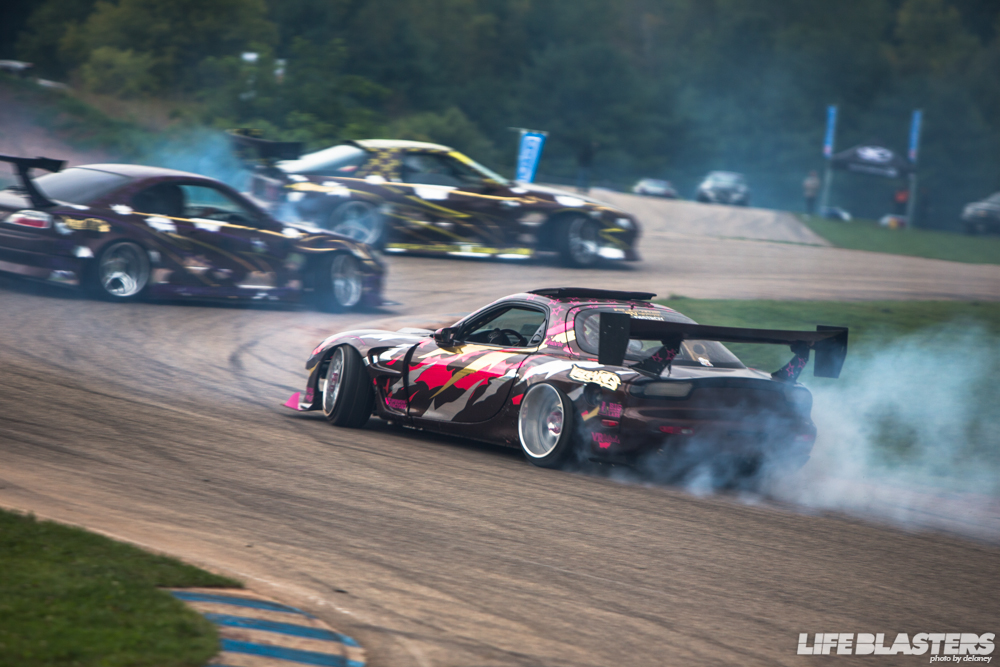 The noise it made when it was coming at you was incredible. The whine from the supercharger was awesome, then the blow off from the turbo just makes your brain scramble for a second.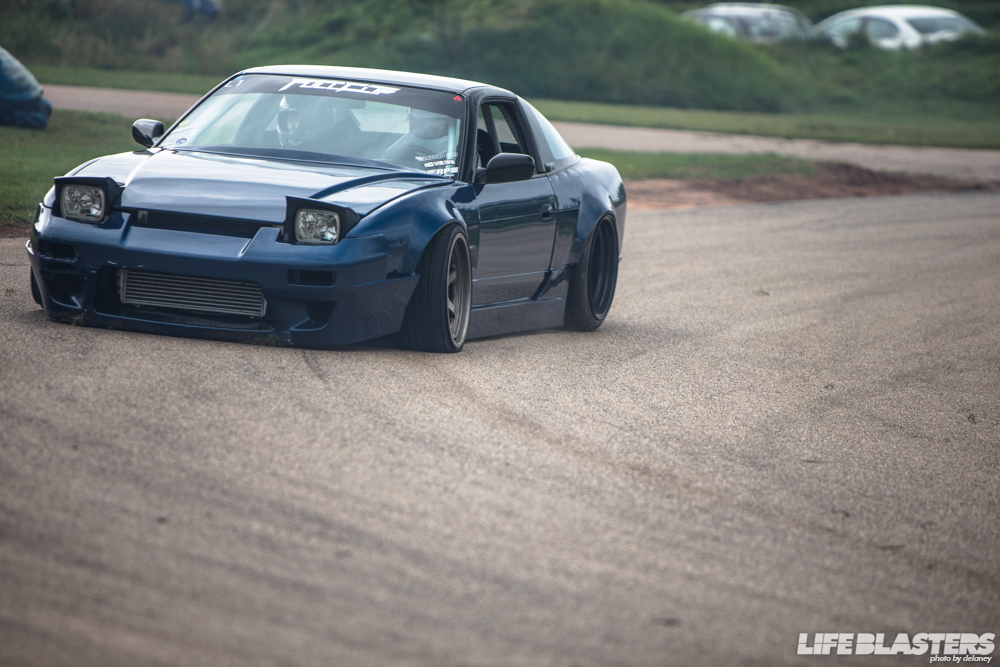 Sometimes you debead a tire. Sometimes you debead two at once.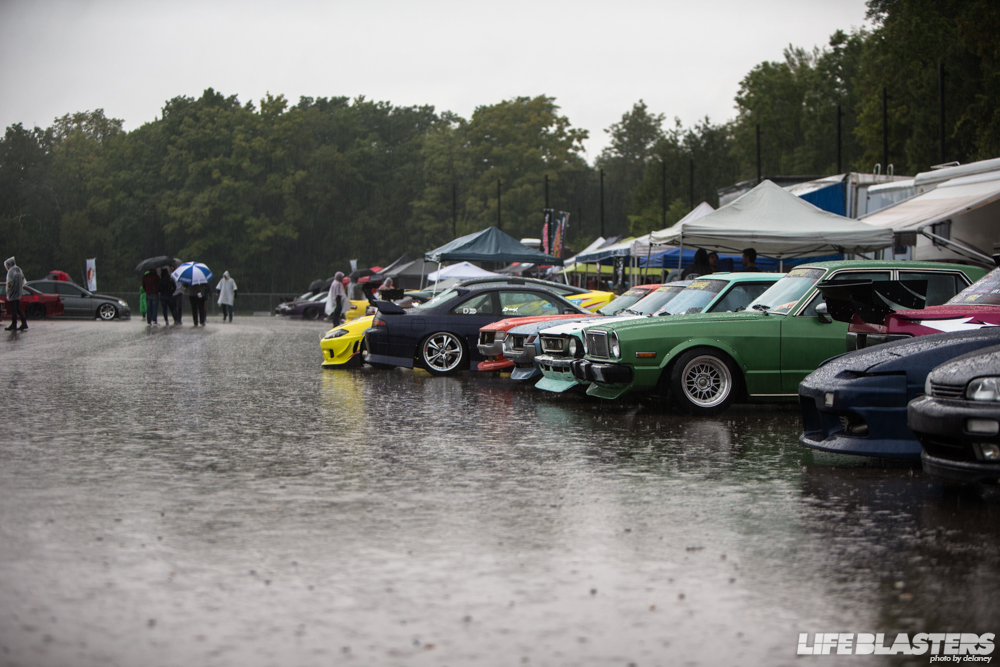 After practice we had an hour lunch break, and luckily the skies waited until the break to really open up.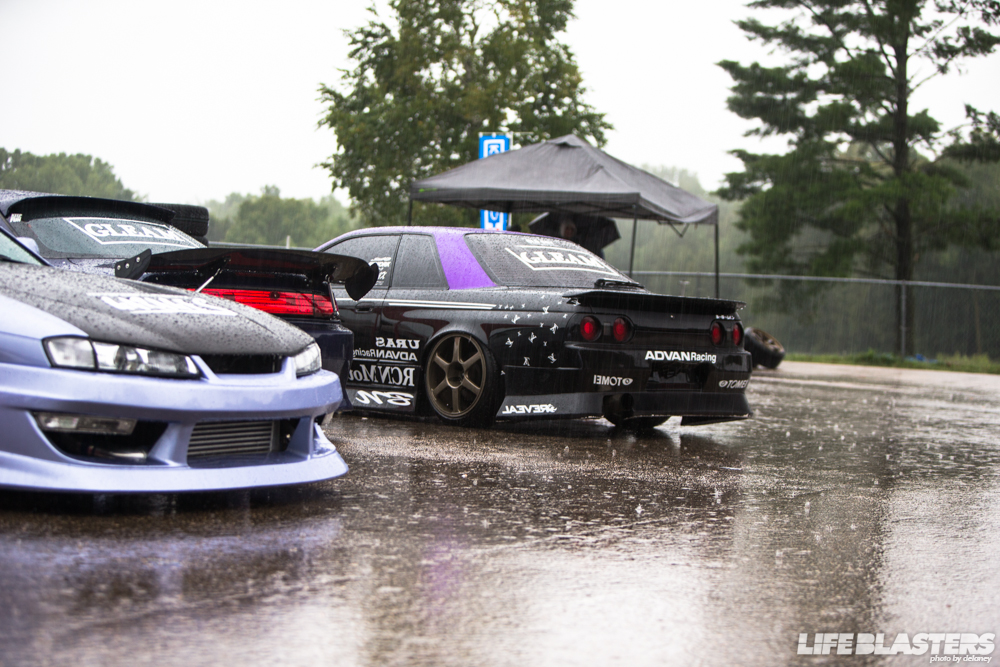 Last year it was about 80F degrees and up all weekend and it was slightly miserable. This year it rarely went about 65F degrees.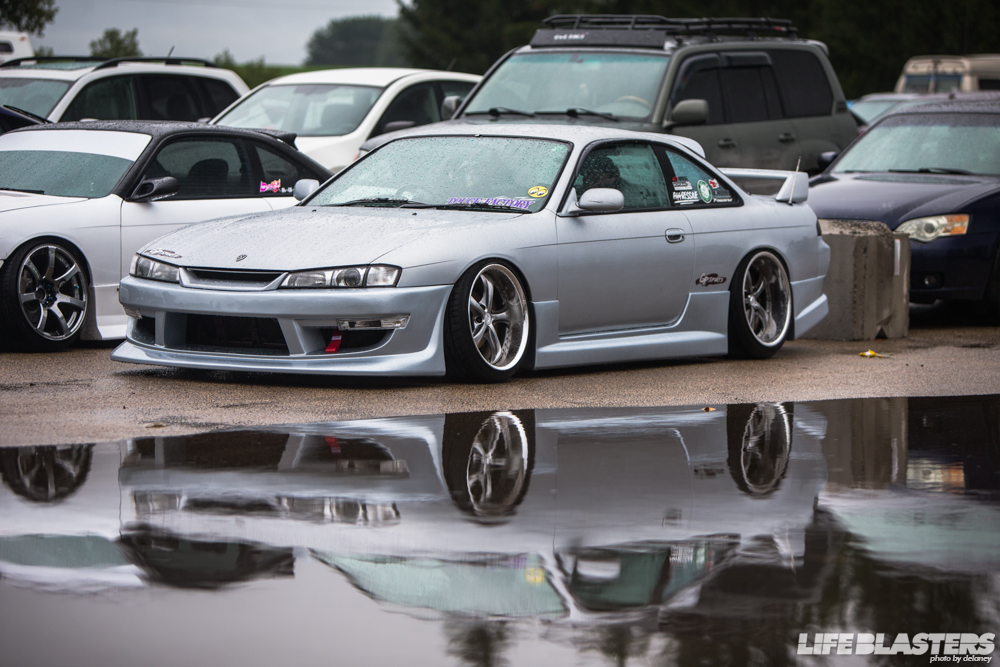 I don't know how many people took this photo, but how could you not. And the poor guy was just trying to grab a quick nap.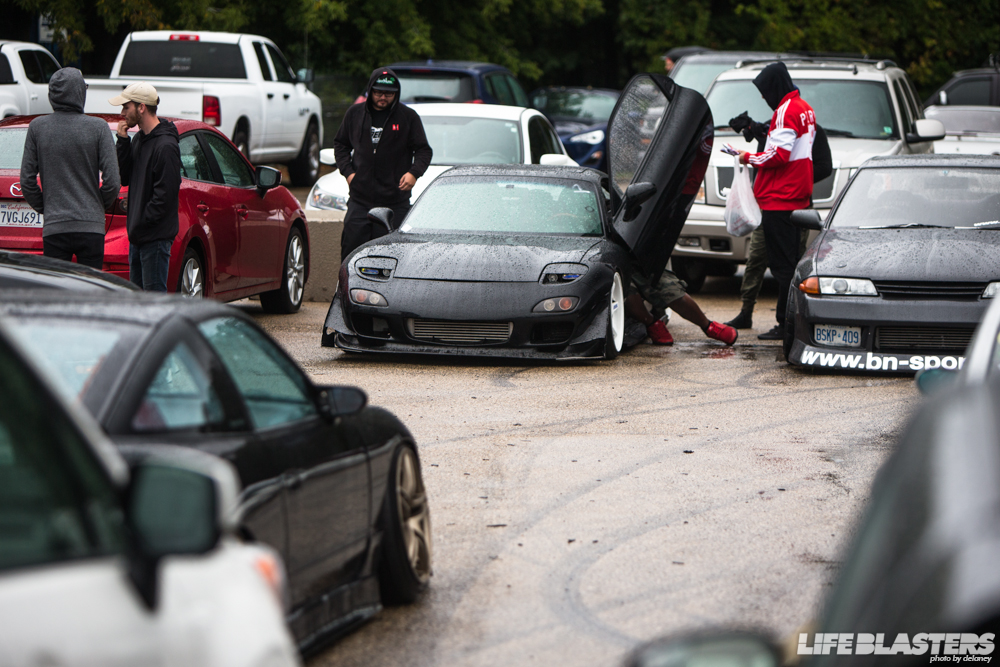 I don't know why lowered cars with aero can pull off lambo doors.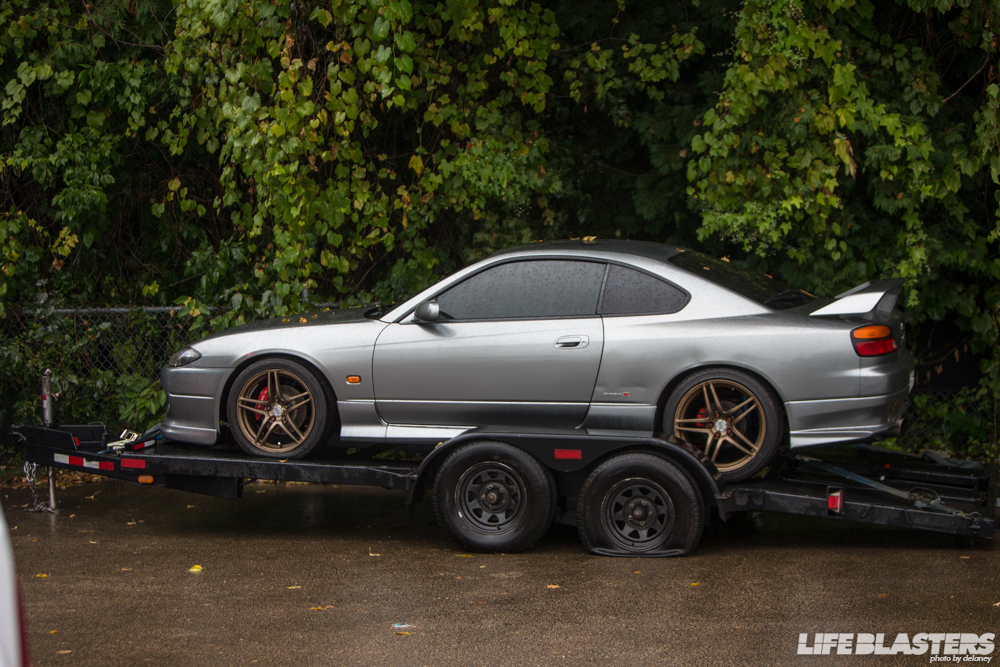 I don't know the story behind this, but seeing an S15 on a trailer with a flat tire is cool. Courtesy of Dylan Sharpe.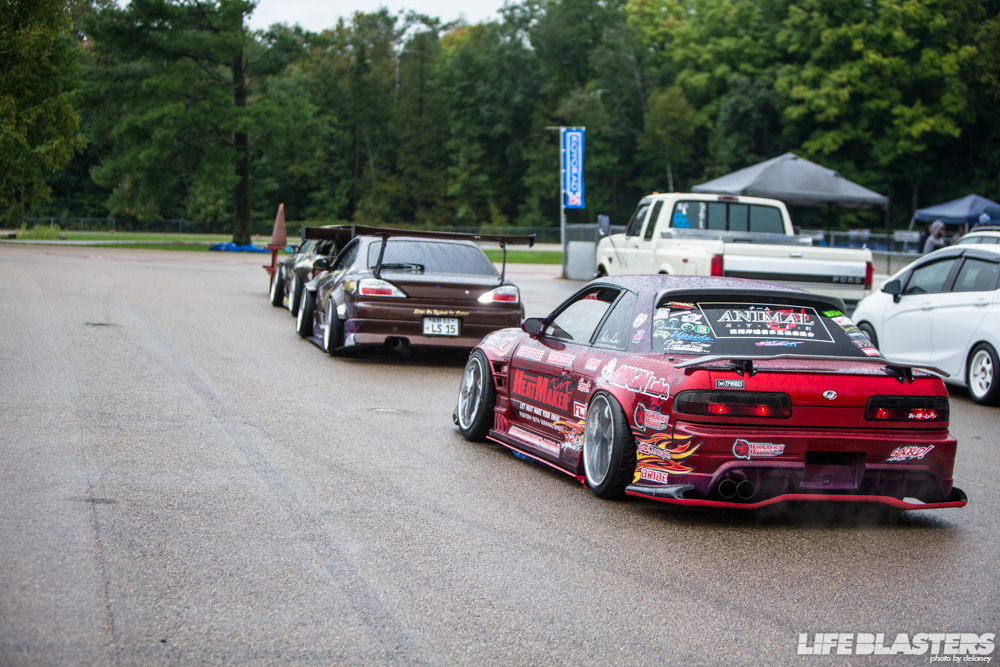 Because of the rain, there was a small window of time for practice and track drying.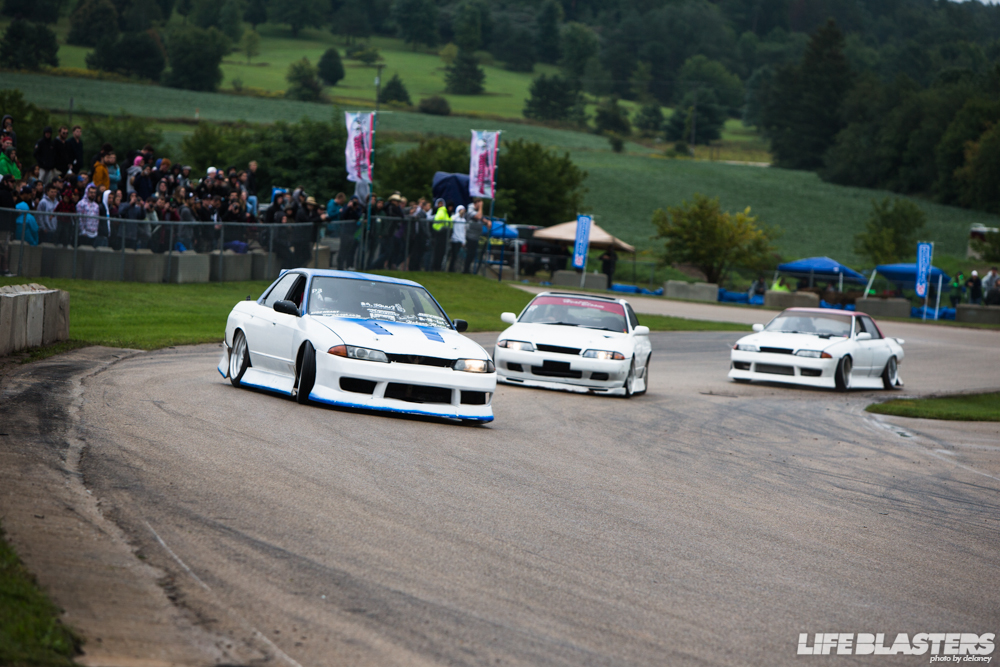 I really wanted a Skyline after the weekend.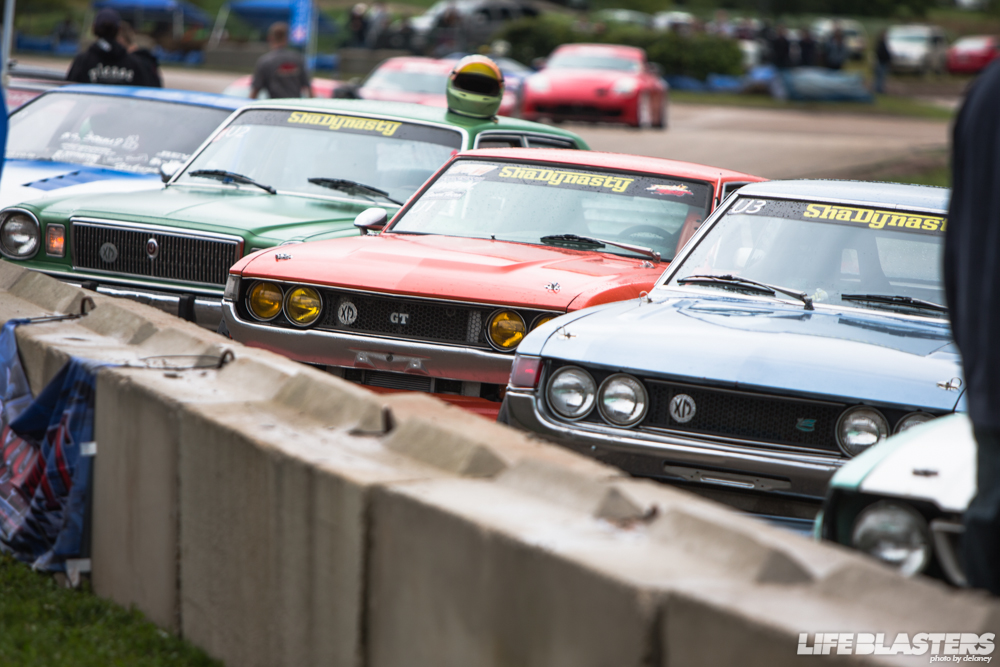 In previous years teams were introduced during a parade lap, this year was a little different.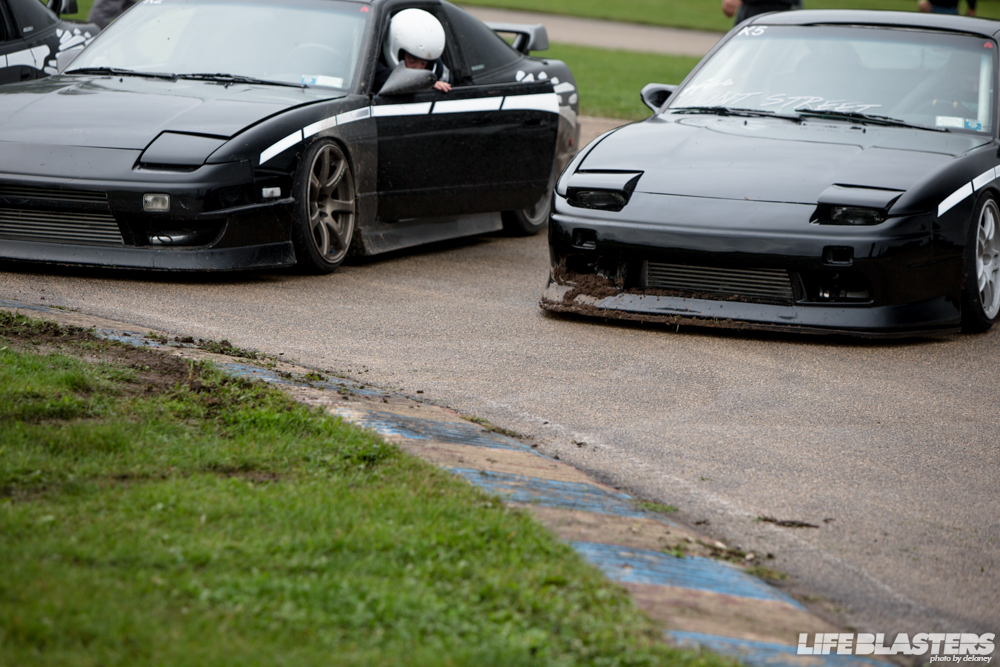 All the teams lined up side by side and front to back.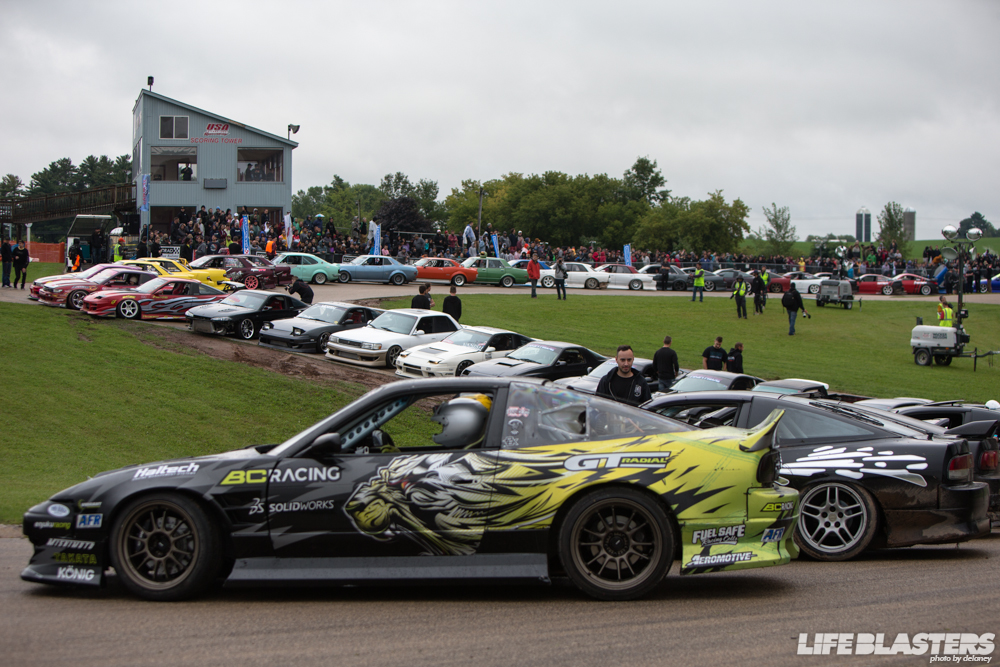 It turned into the most stylish parking lot in the country.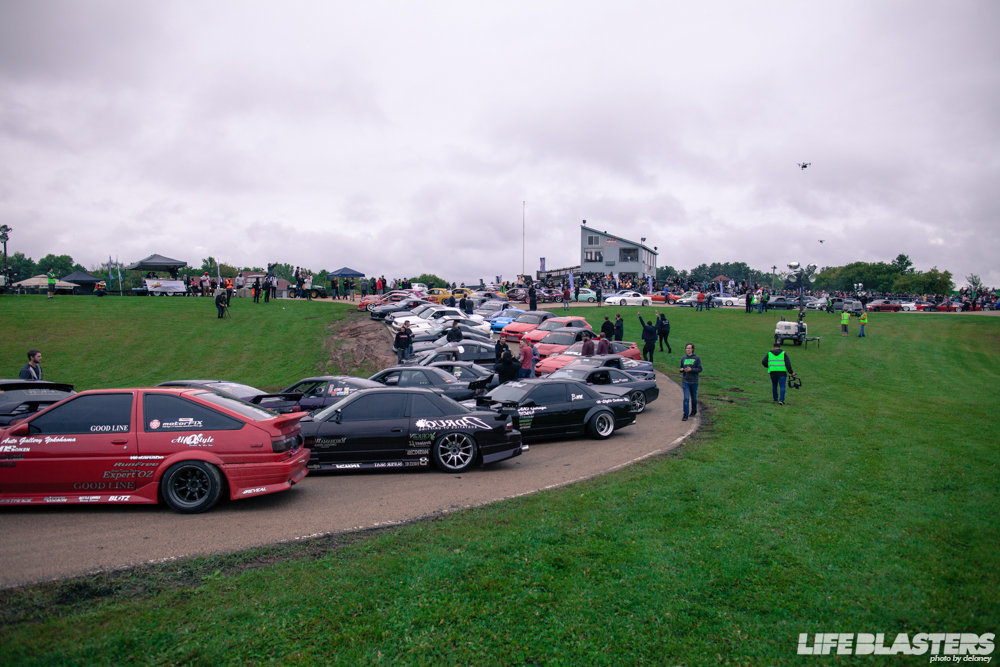 How awesome is that?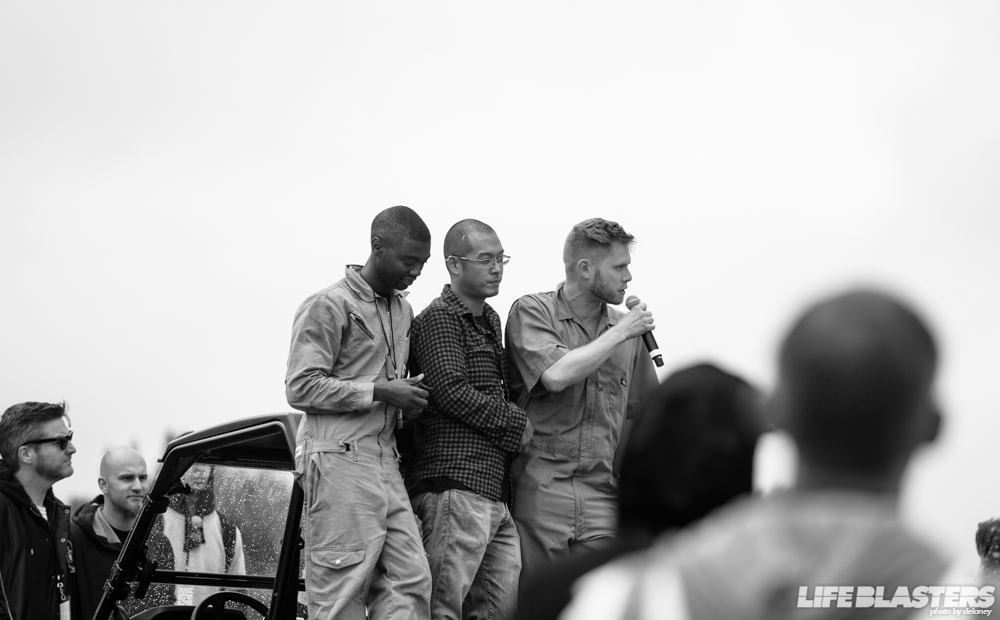 Then it was time for Ilia, Phil and Simba to announce to the crowd that this was the last Final Bout and said they hoped that what Final Bout accomplished would continue on with other events.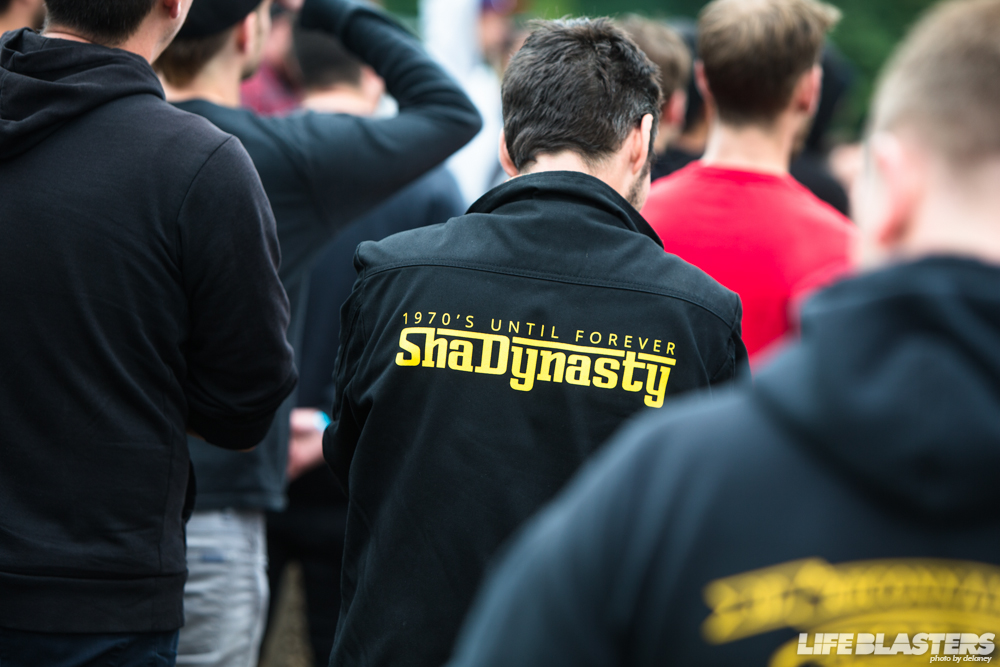 Then there was a quick drivers meeting followed by the competition.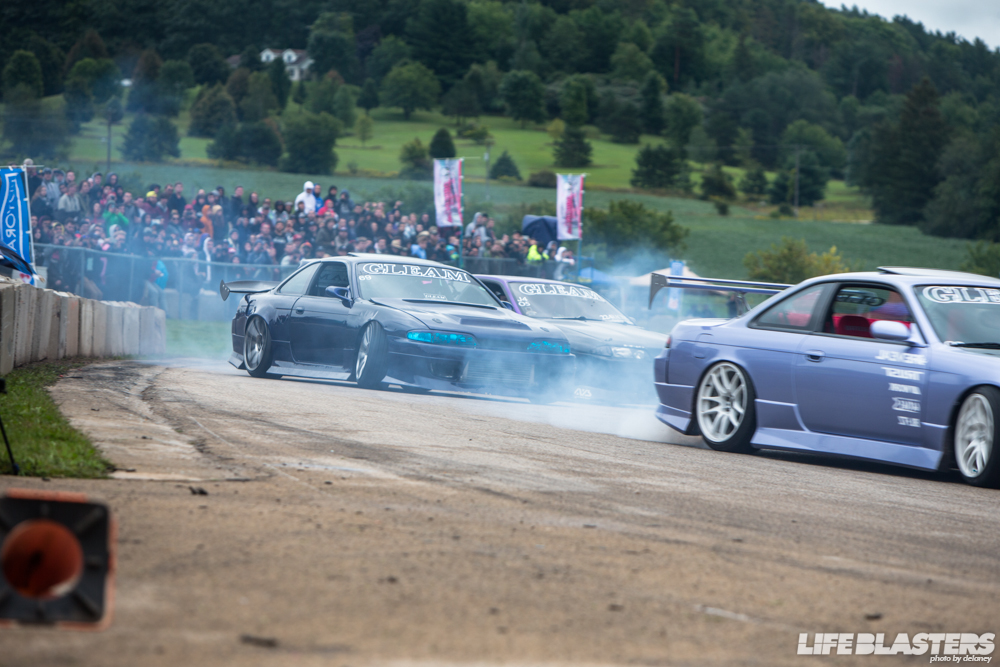 And being the last event, everyone went all out.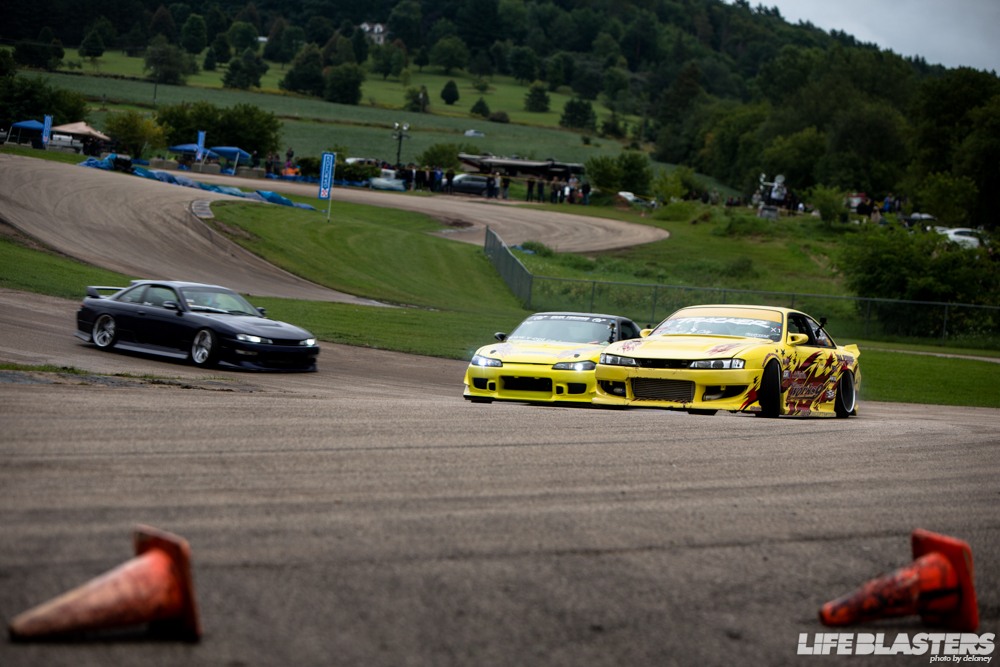 People always talk about the elevation changes at USAir. Unless you're there it's hard to get it, but this might help a little.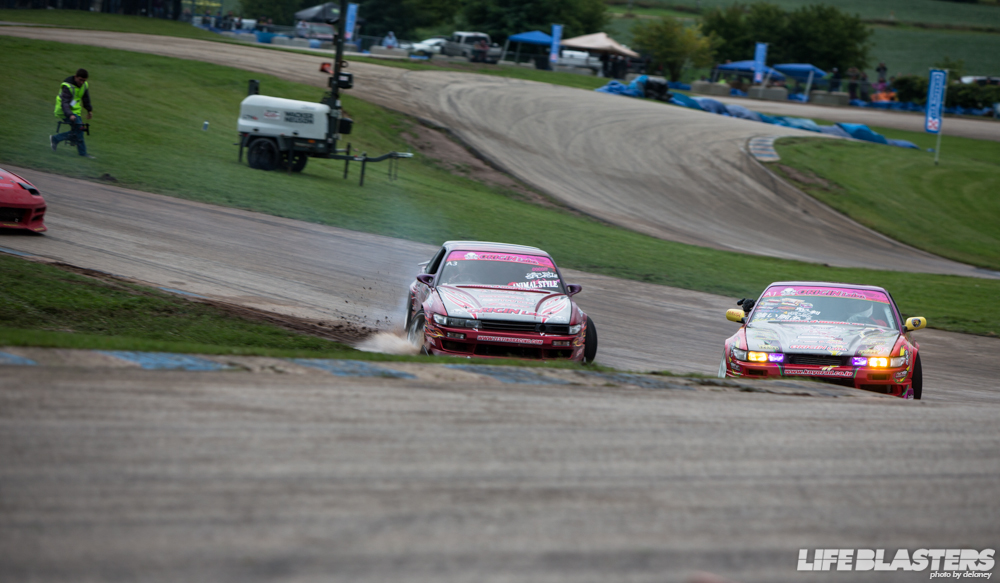 The rain was pretty intense earlier and even though the track was pretty dry, there was still a gnarly puddle on the inside of the little valley. It looked awesome when it was hit!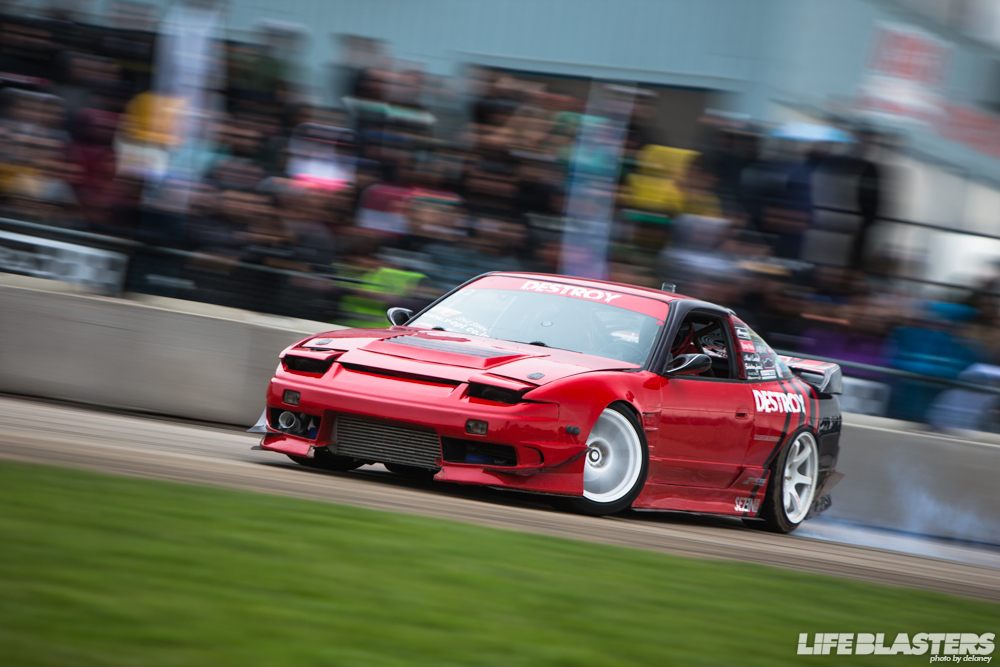 While the Villains RX7 was my choice for car of the weekend, Destroy had my vote for best livery. Simple and clean. Plus the Advan livery looks good reversed.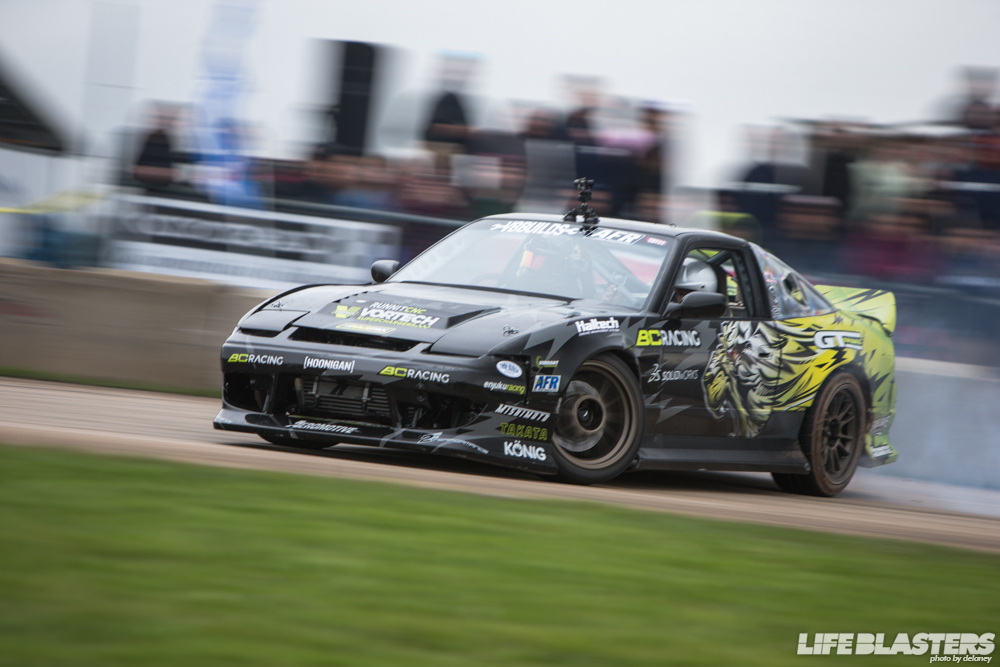 Something happened to one of the team cars, so Rob Parsons stepped in as a fill in. How nice.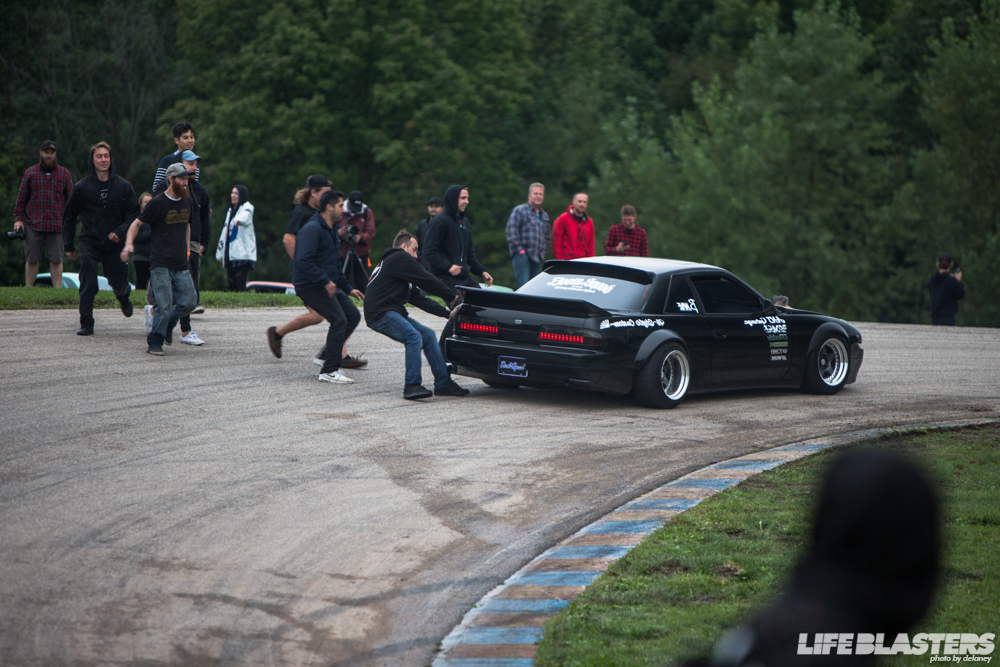 Sure Final Bout is a competition, but that doesn't stop them from helping each other.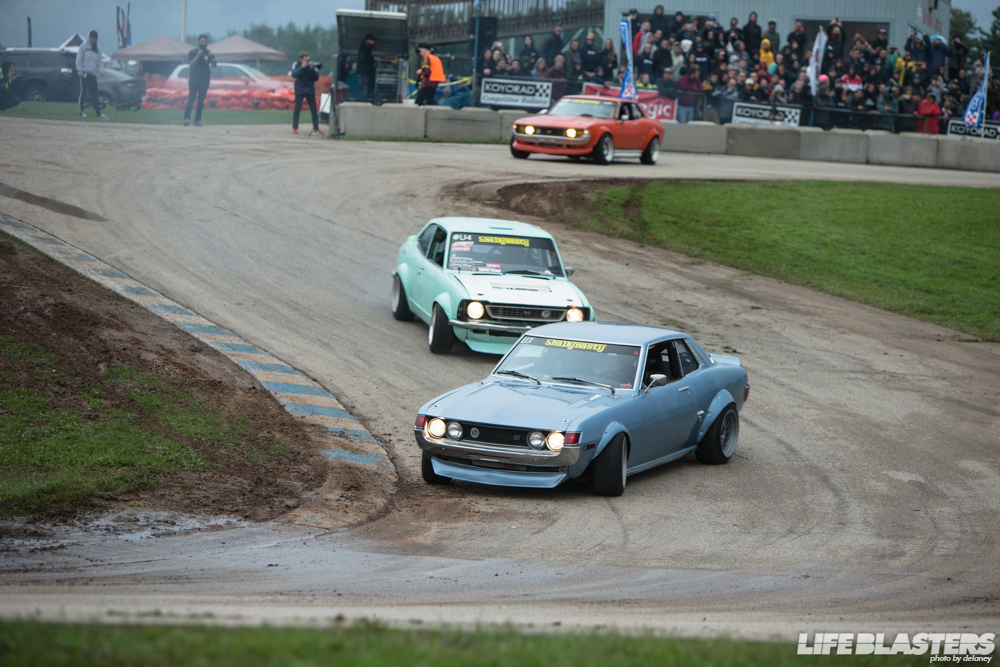 You can never have enough ShaDynasty.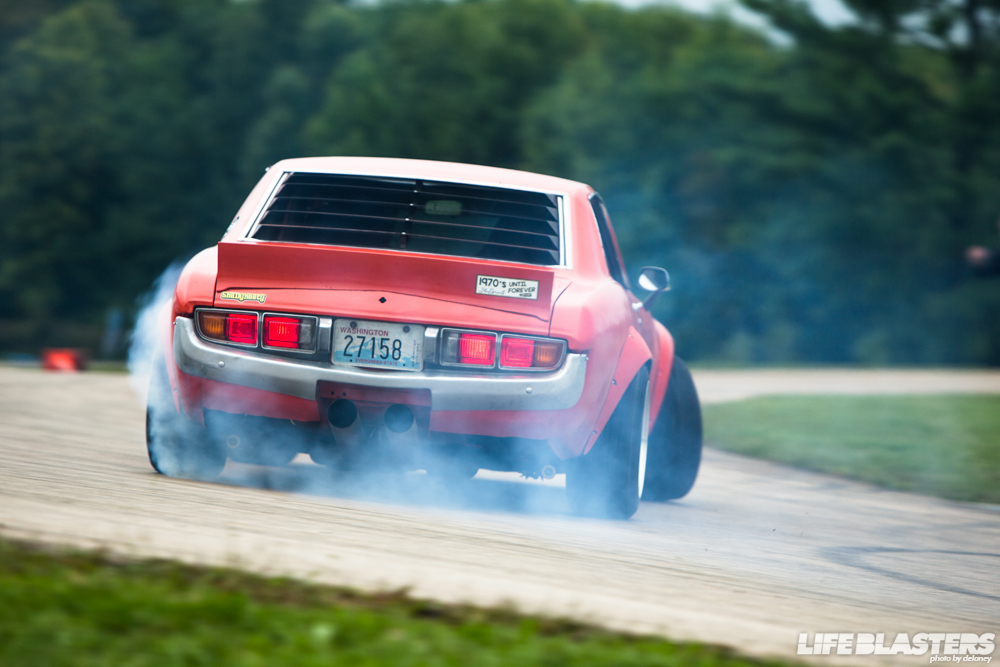 I never could get enough of this exhaust set up!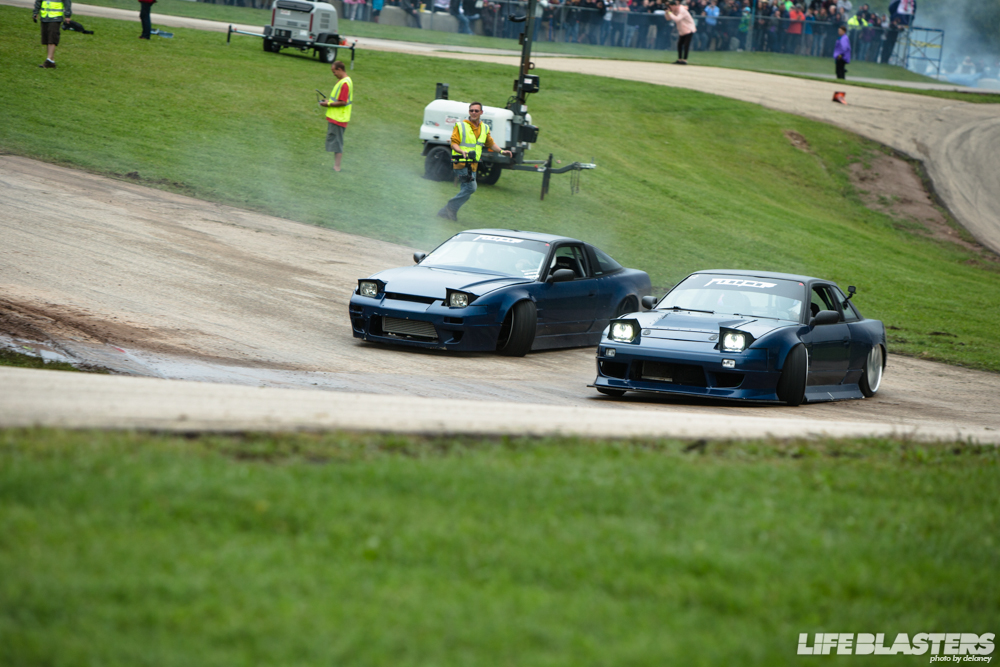 One thing that amazed me about Final Bout is the fact that all the cars look so good. I've been to various drift events, East Coast Bash, No Star Bash, Mid West Drift Union, but the team coordination that you see at Final Bout is just amazing. And Full Clip were up there for best looking team.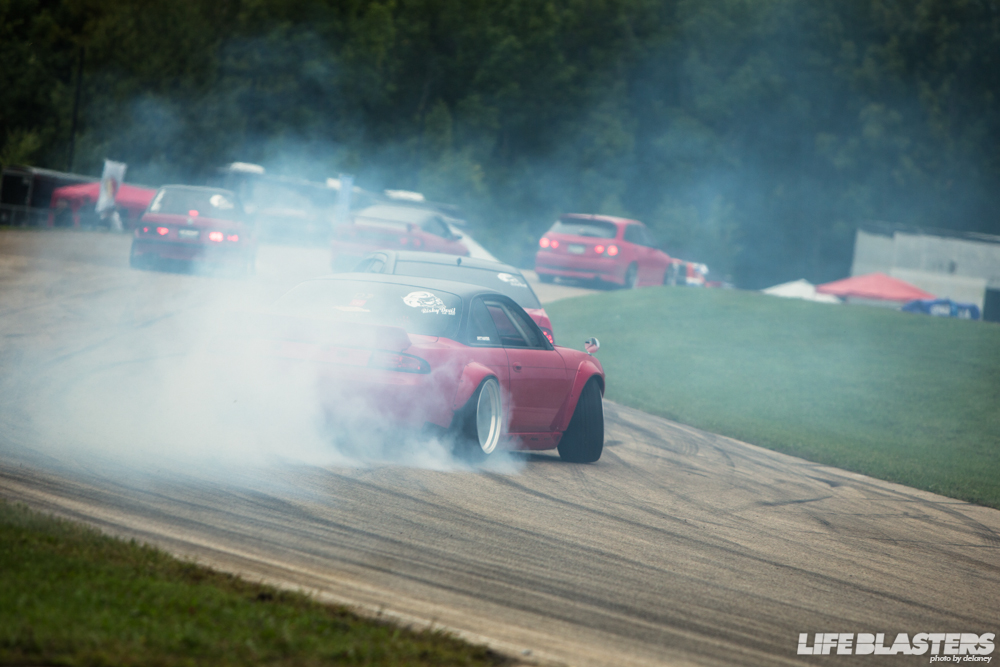 You can't have a Final Bout story without Risky Devil.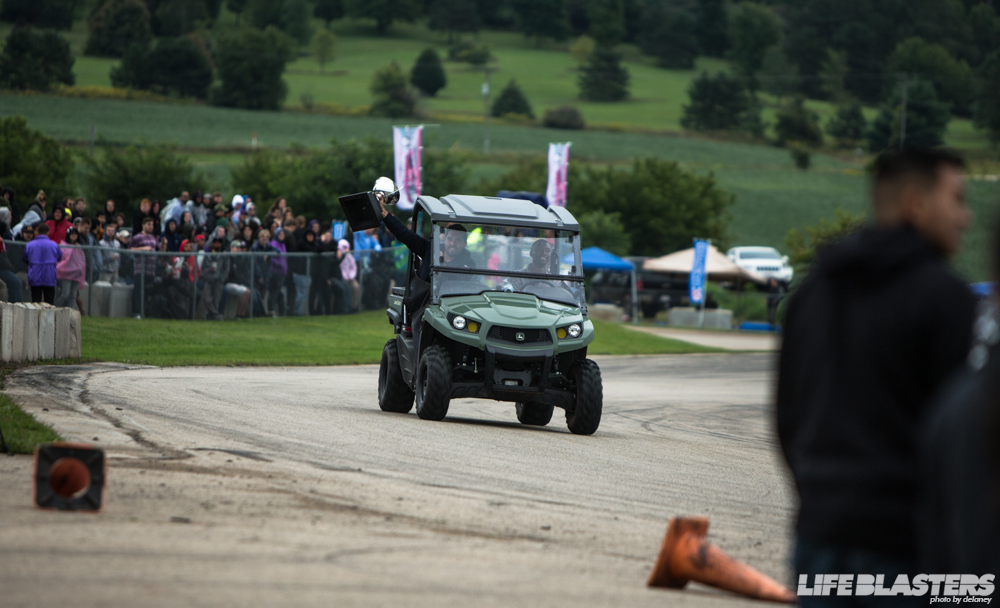 After the main event, it was time for the Final Four.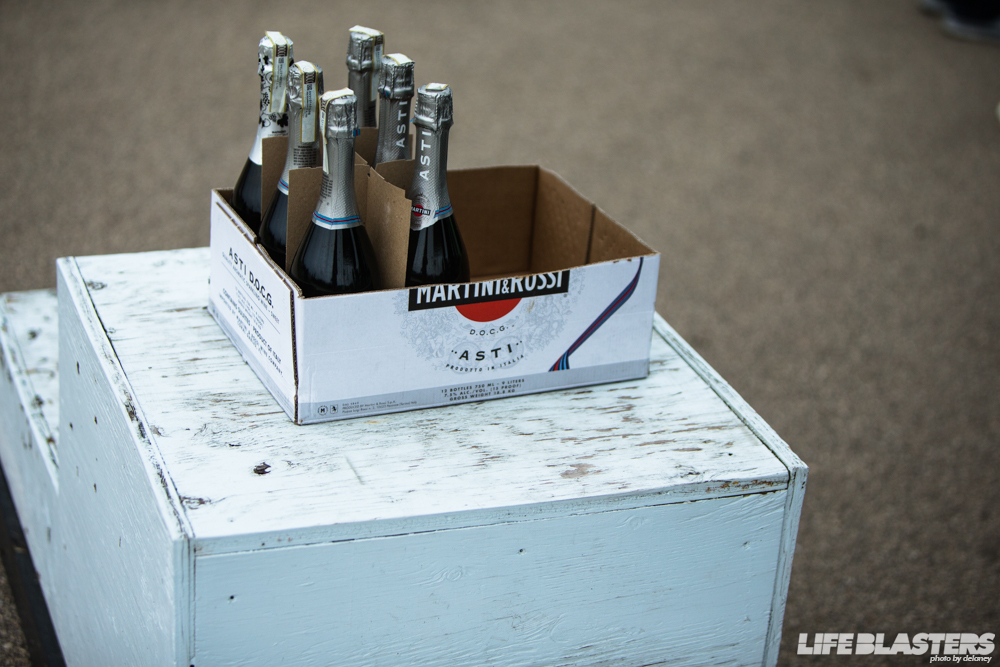 Now it's a proper motorsport event when Martini and Rossi is involved.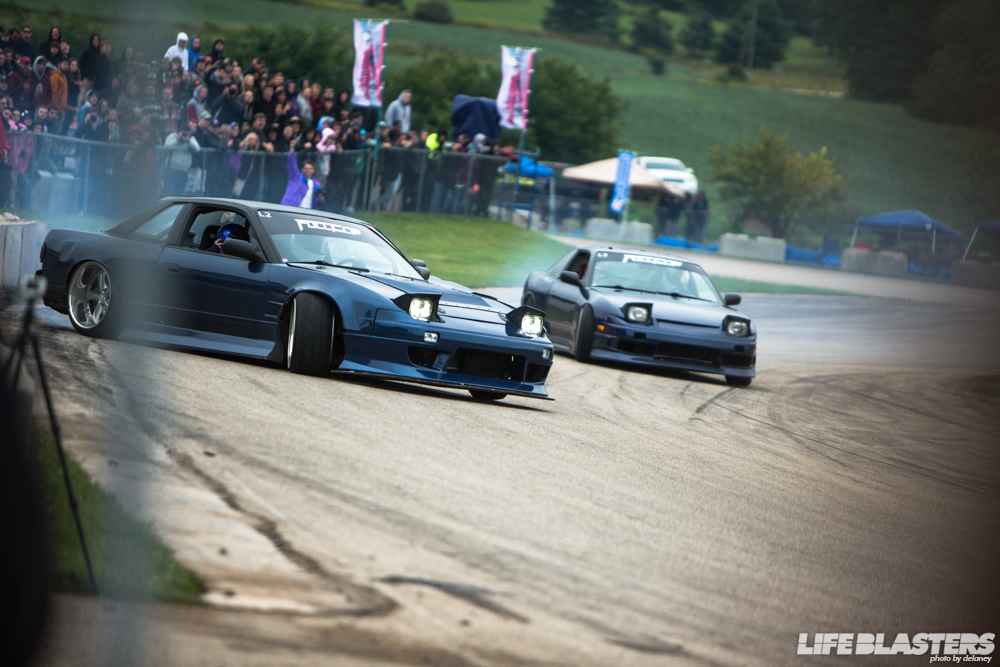 The Final Four was set. Full Clip.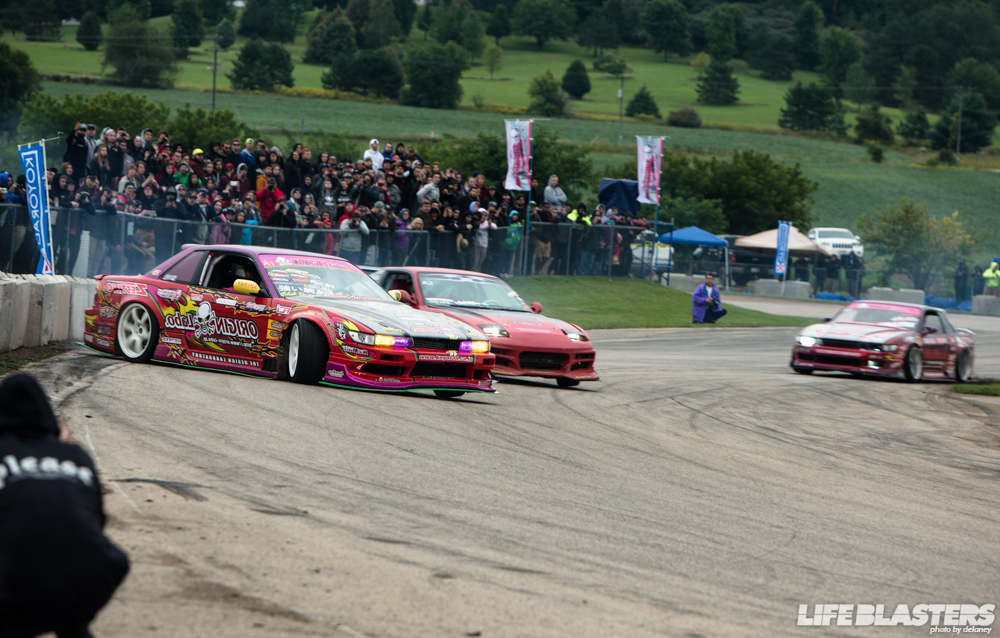 Animal Style.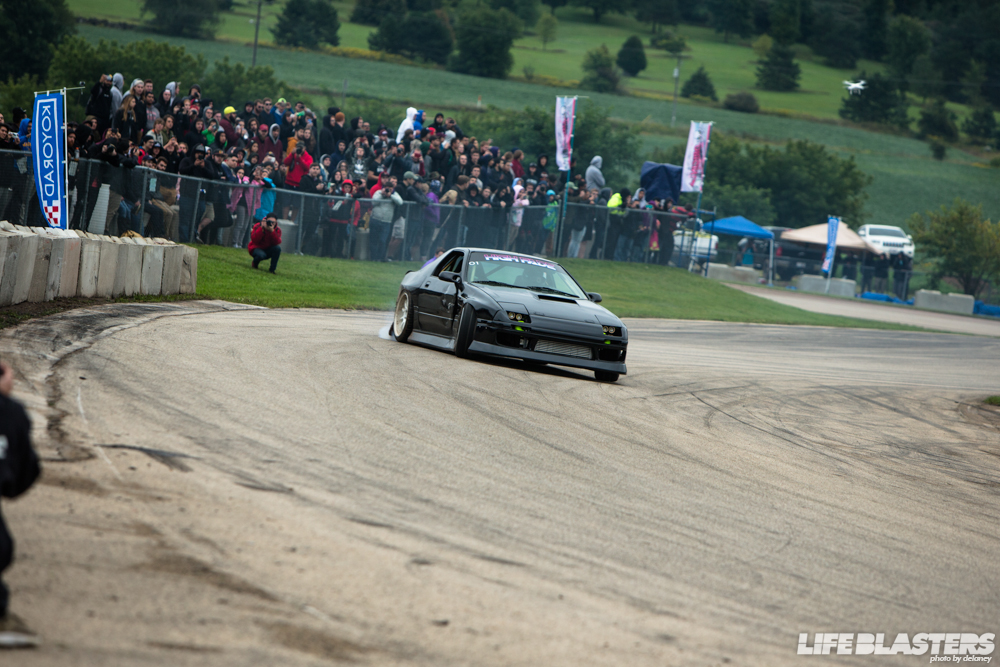 Final Bout I winners, High Fade.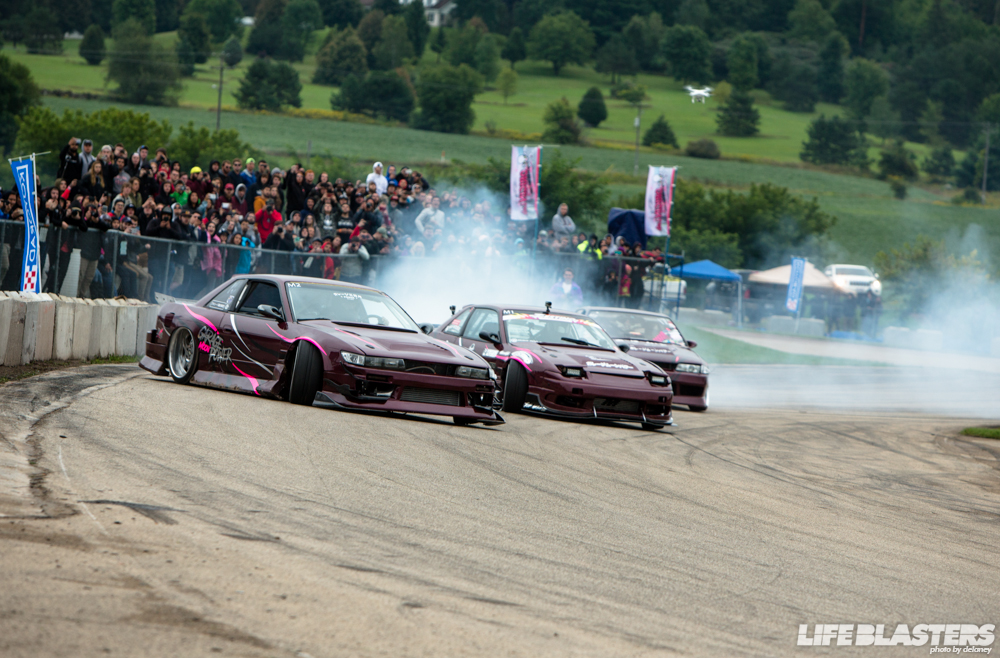 And Final Bout first timers and the first Southern team hailing from the ATL, Garage Moon Power.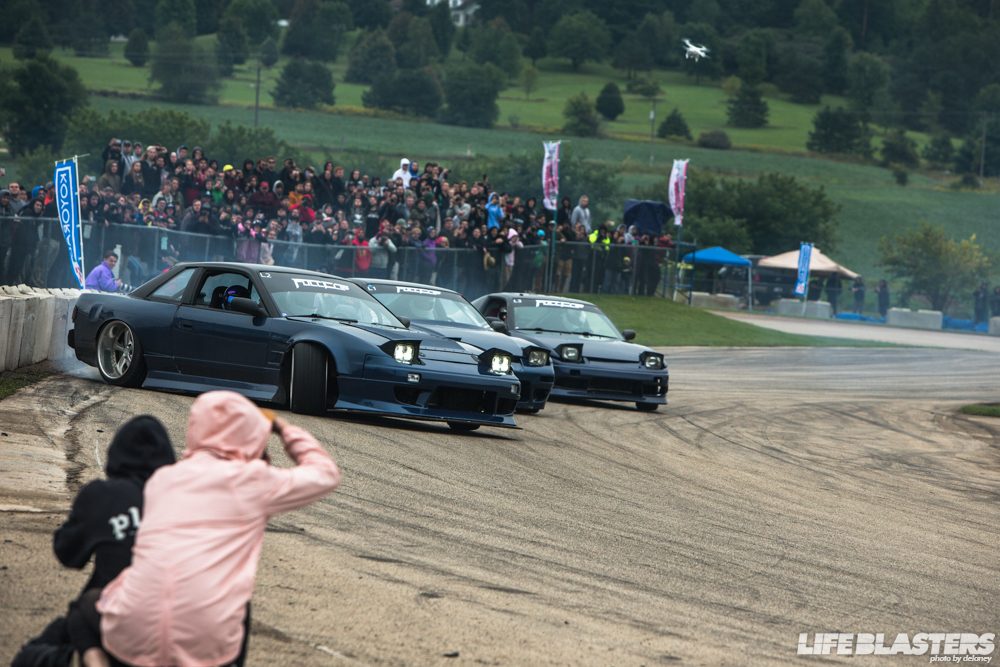 The finals were crazy. Garage Moon Power and Full Clip were killing it. High Fade had a problem in the hairpin just before the judging section, leaving them in a shambles. Animal Style had some car problems, breaking up their formation too.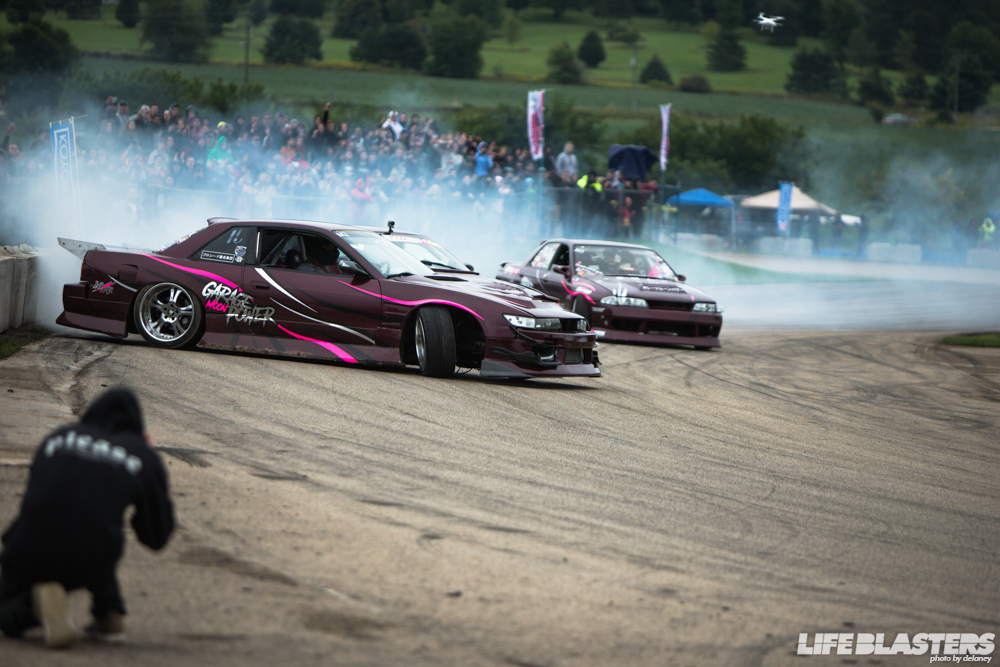 Garage Moon Power had two solid runs, the only team to have two clean runs after Full Clip got fouled up in the hairpin too, it was a run away. But during the judges deliberation, the crowd overruled and demanded a one more time for each team. One final run for each team would determine the champion of Final Bout III.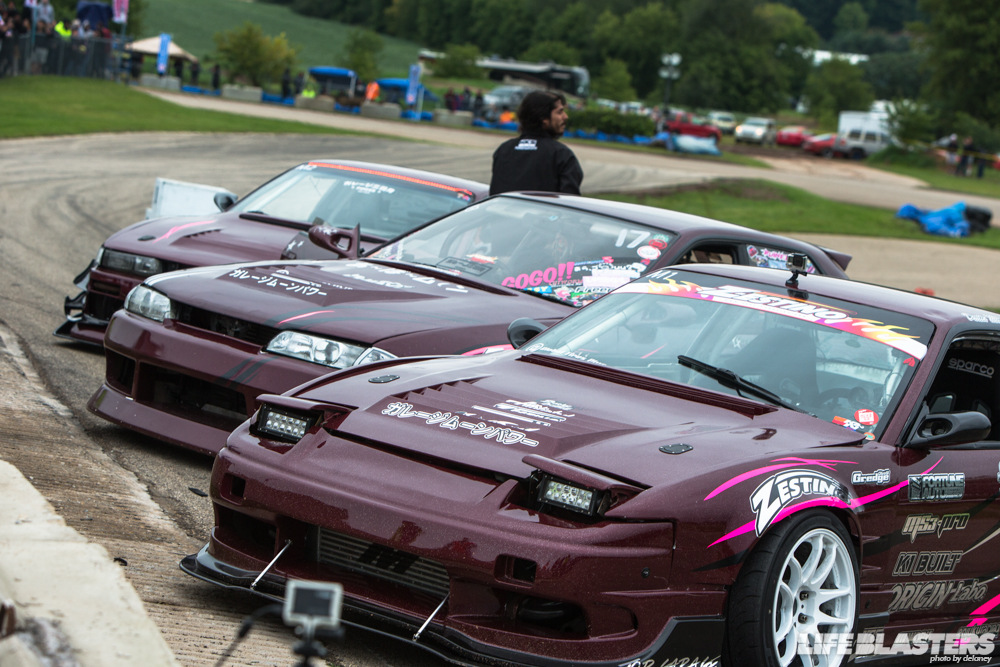 High Fade had another spin, Animal Style had a problem because Julian's car had a transmission problem, Full Clip had a decent run, but once again Garage Moon Power threw down an amazing run.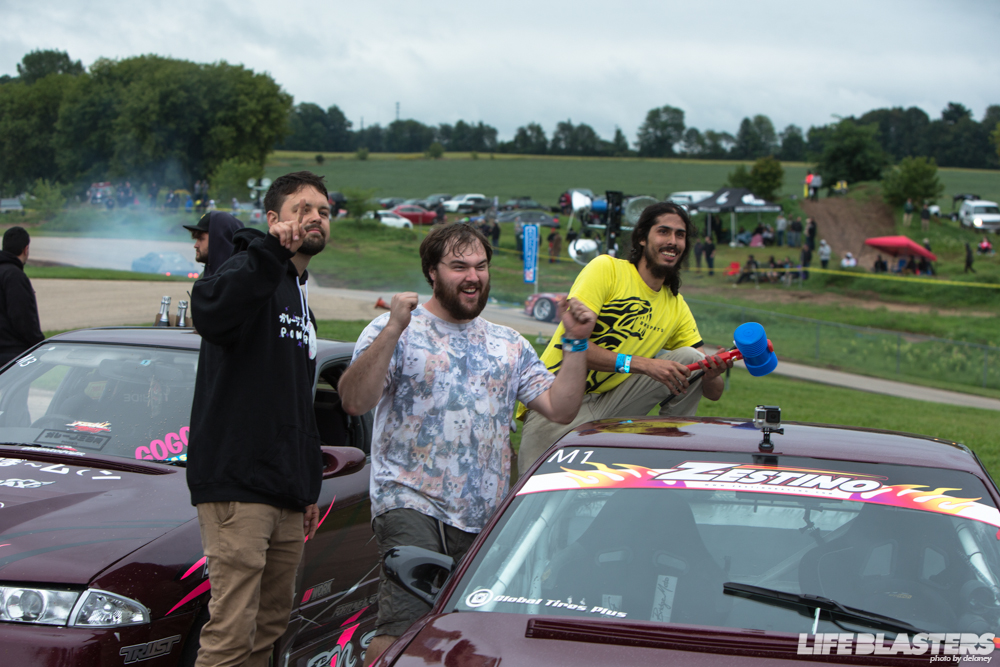 The cool thing about GMP, they were so laid back and happy to be there.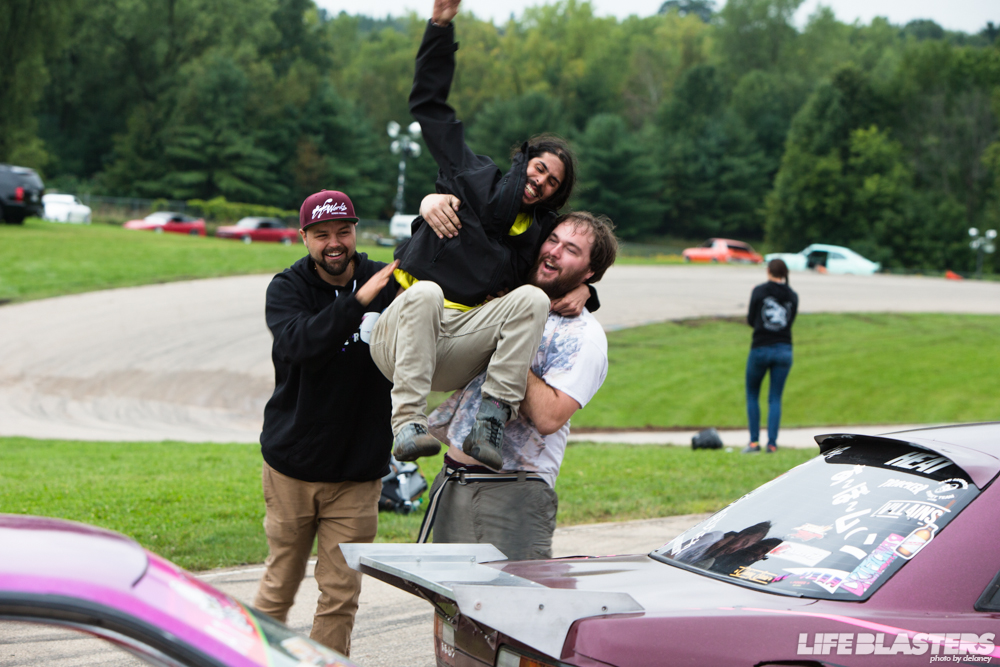 Then it was announced, Garage Moon Power were champions. First timers luck? No. First timers skill.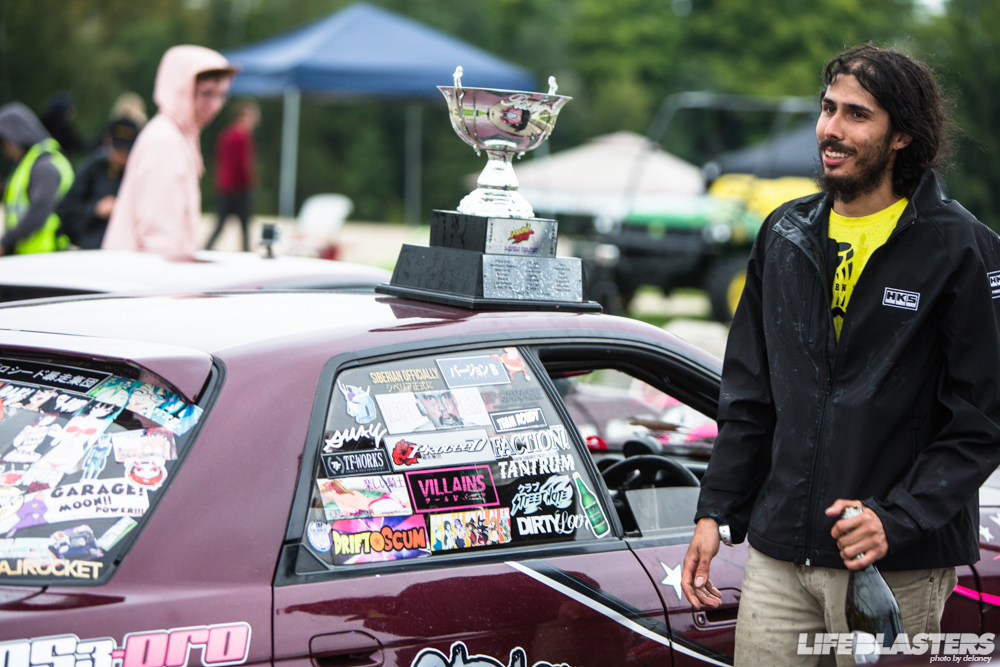 Now all that was left, open track.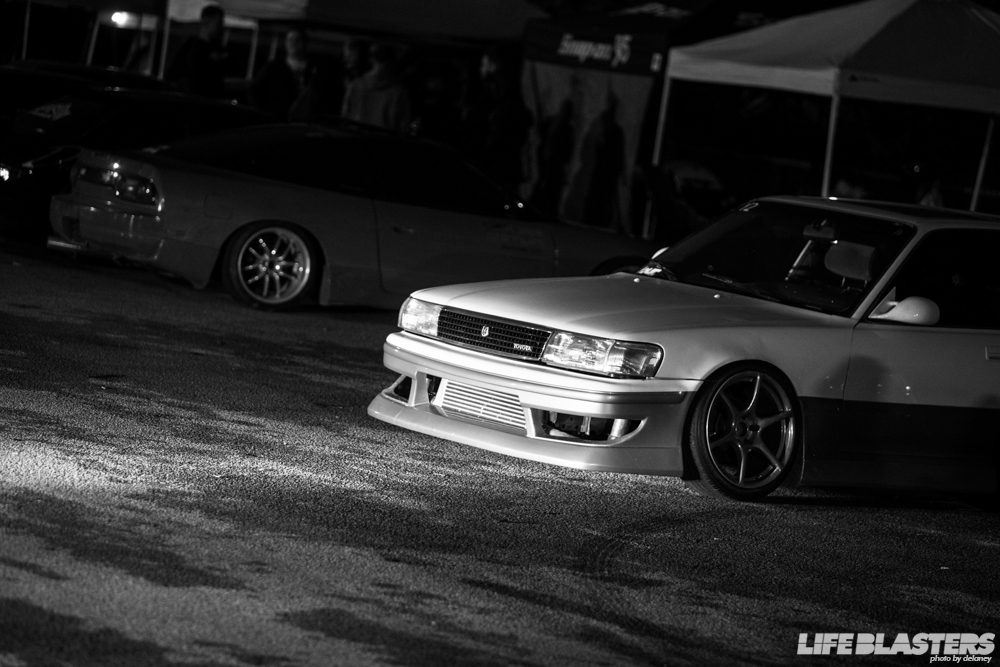 Another first for Final Bout, night drifting. I think drifting ended at midnight, a solid 13+ hour day of drifting.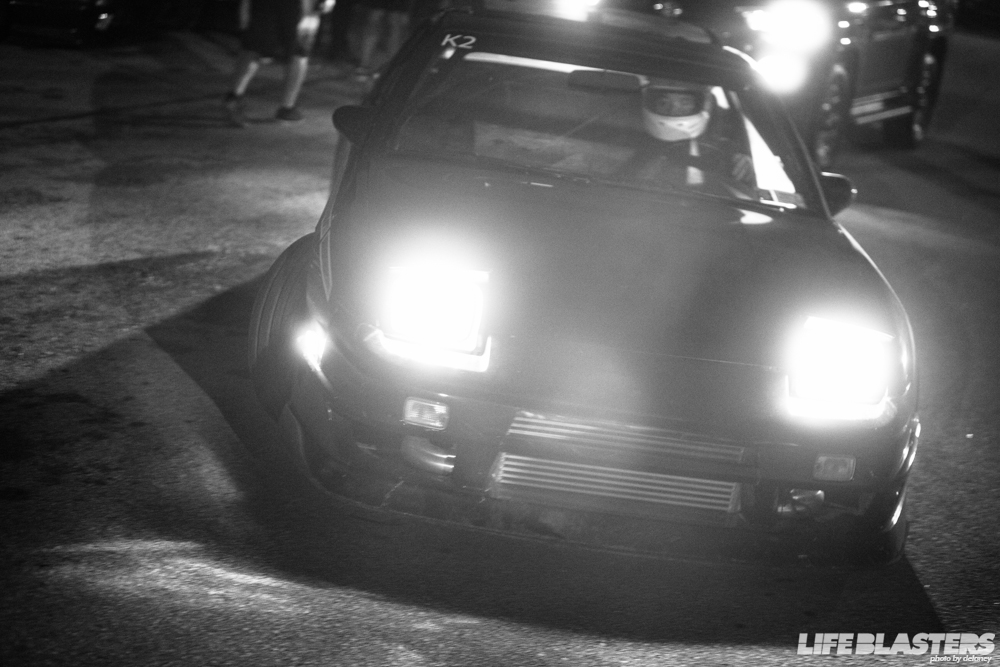 I don't really have much to say other than drifting under the lights is awesome. So I'll just stop talking.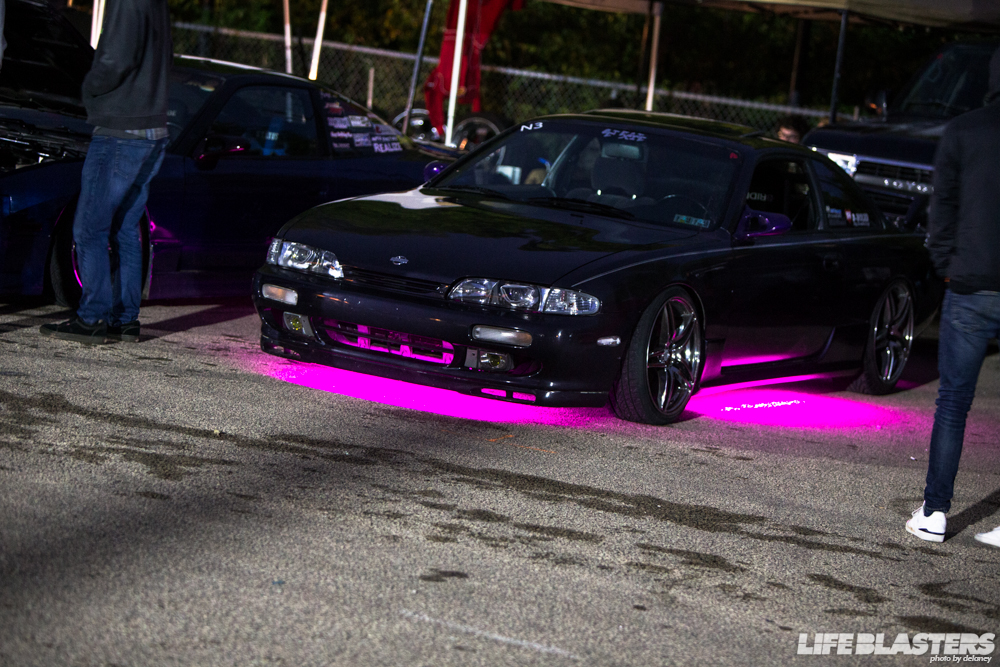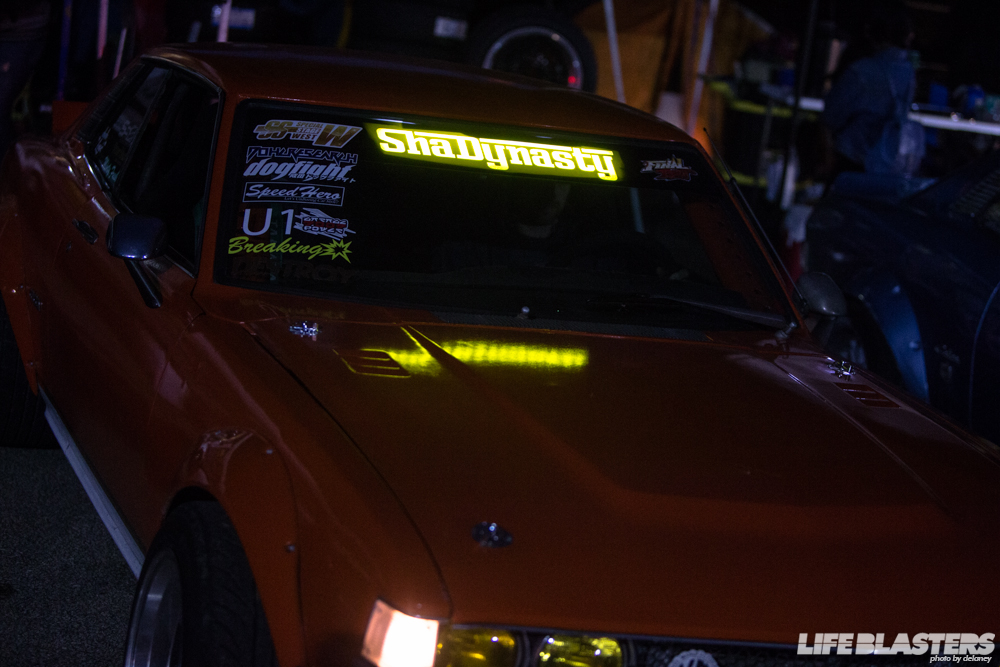 ShaDynasty won the light show.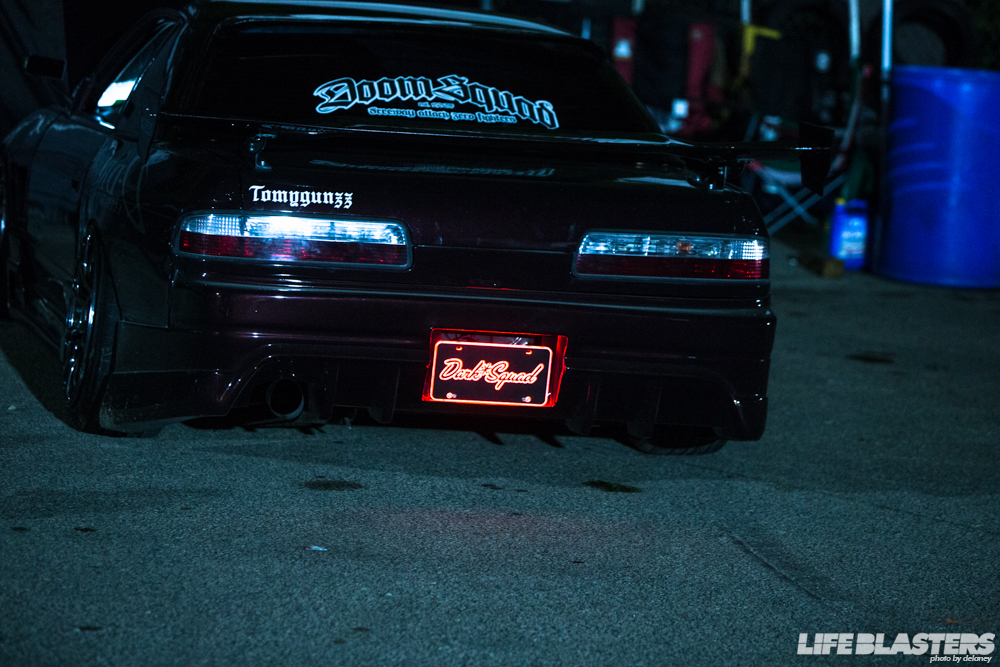 Dark*Squad was second.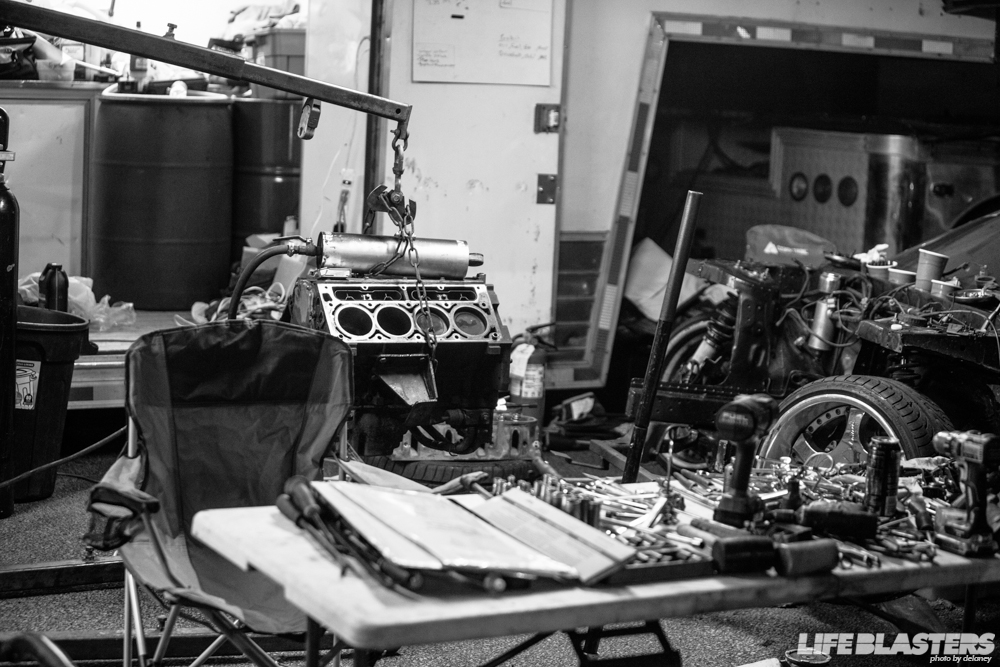 Villains' S13 had a engine problem, so they pulled the entire engine and fixed it right there.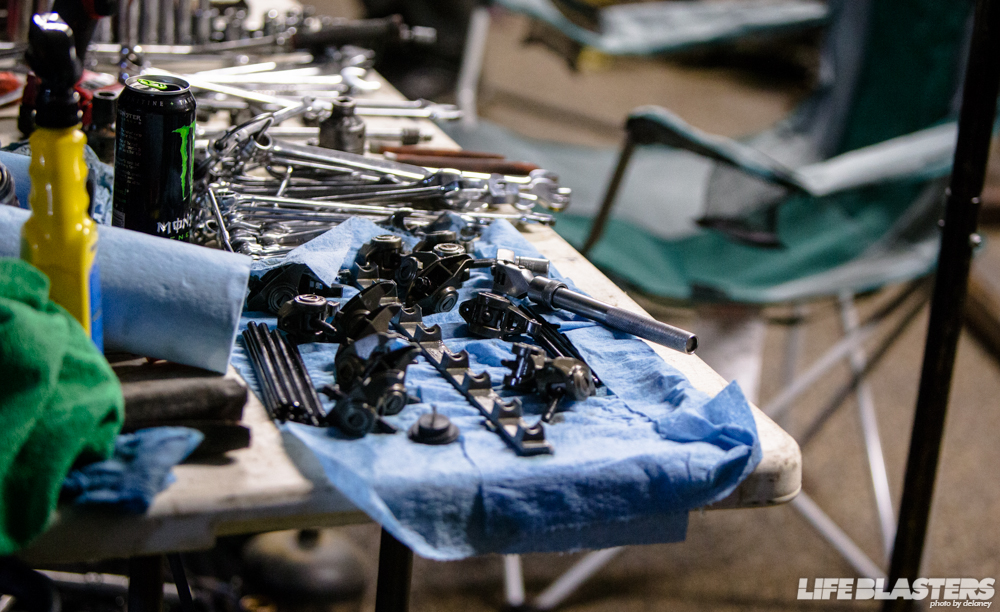 Literally pulled the whole engine apart.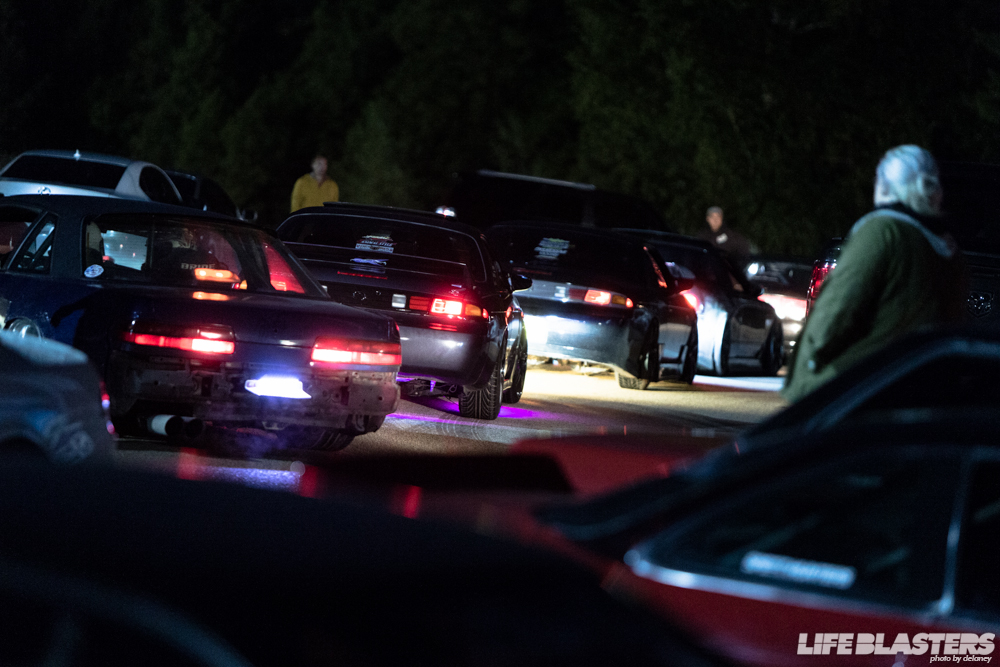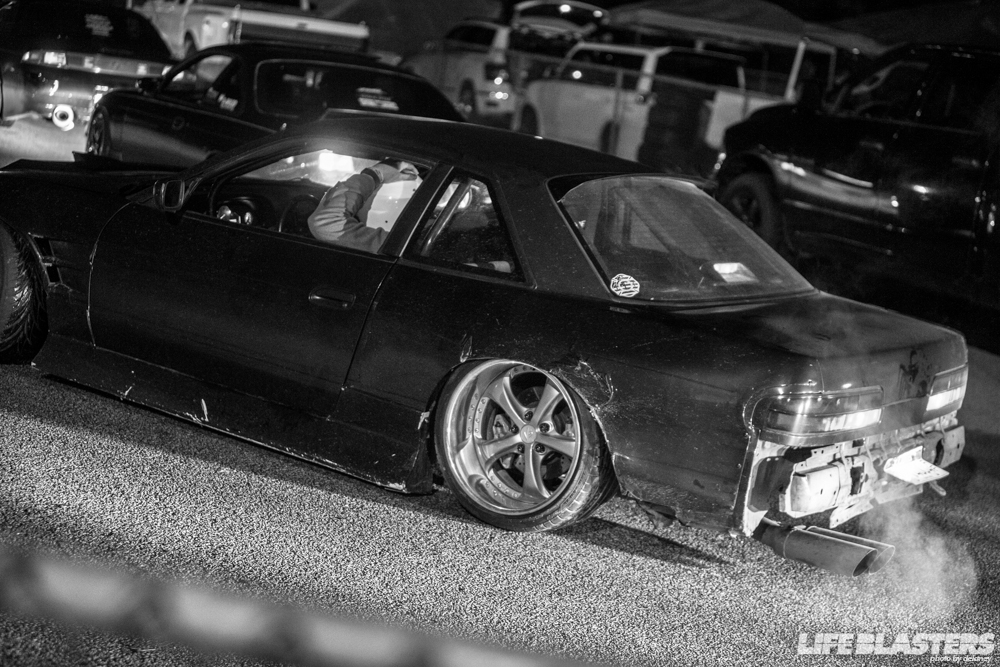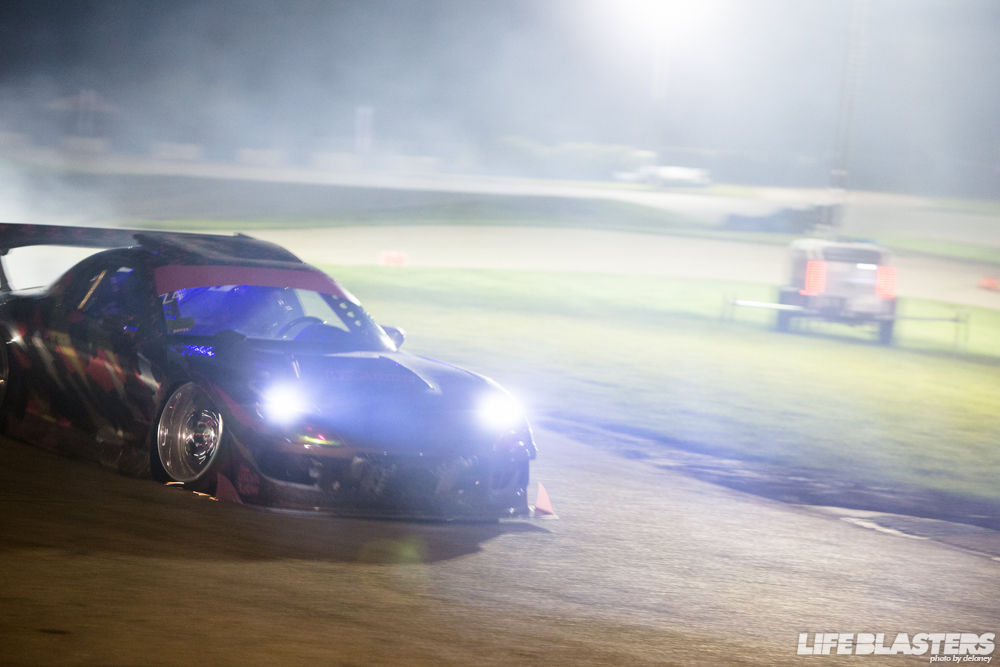 Sparks are cool.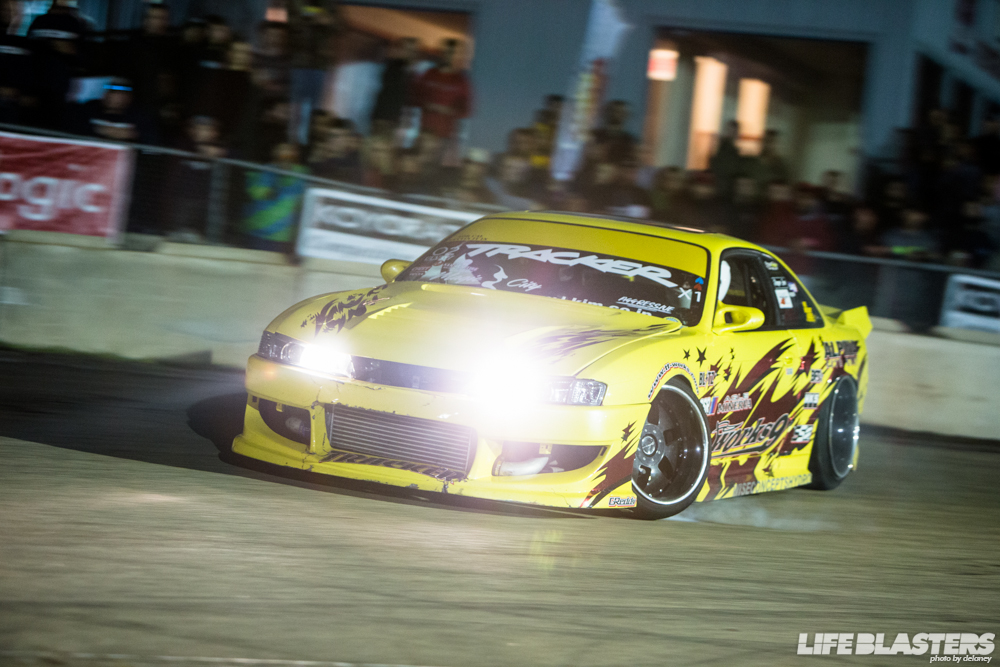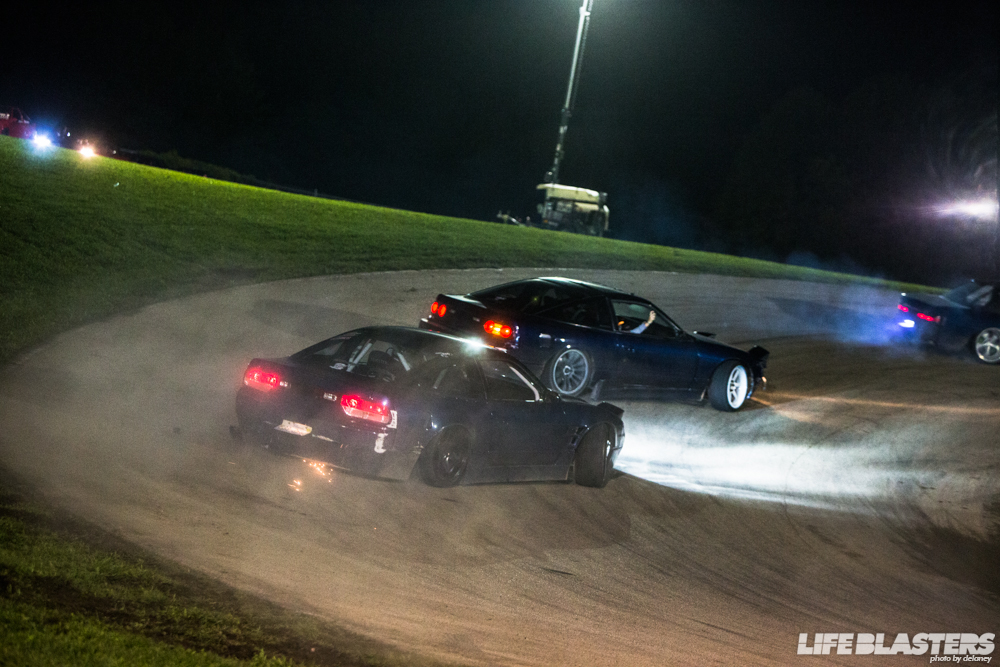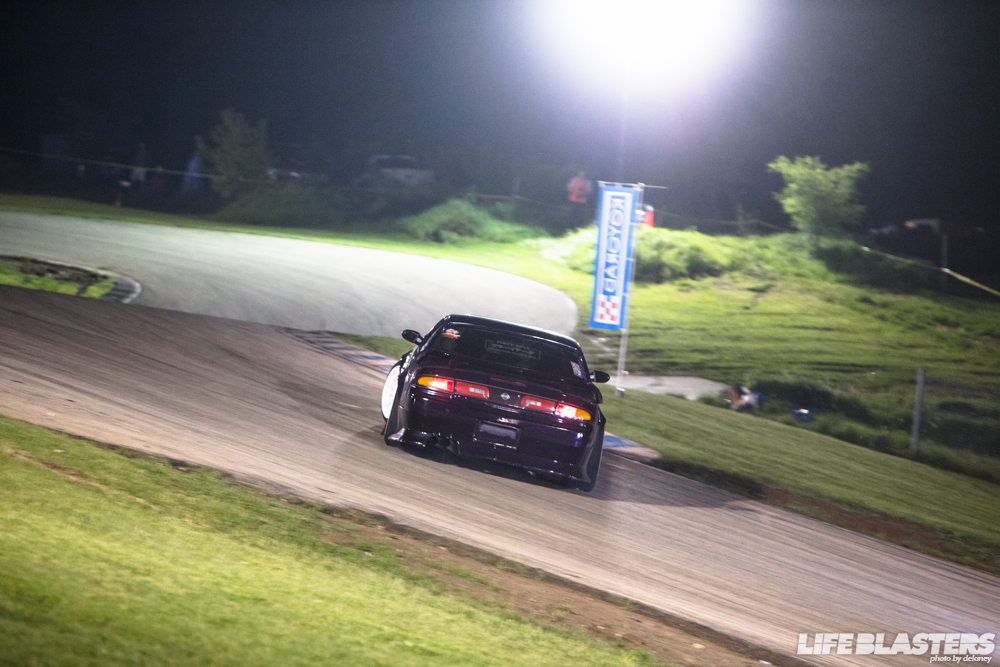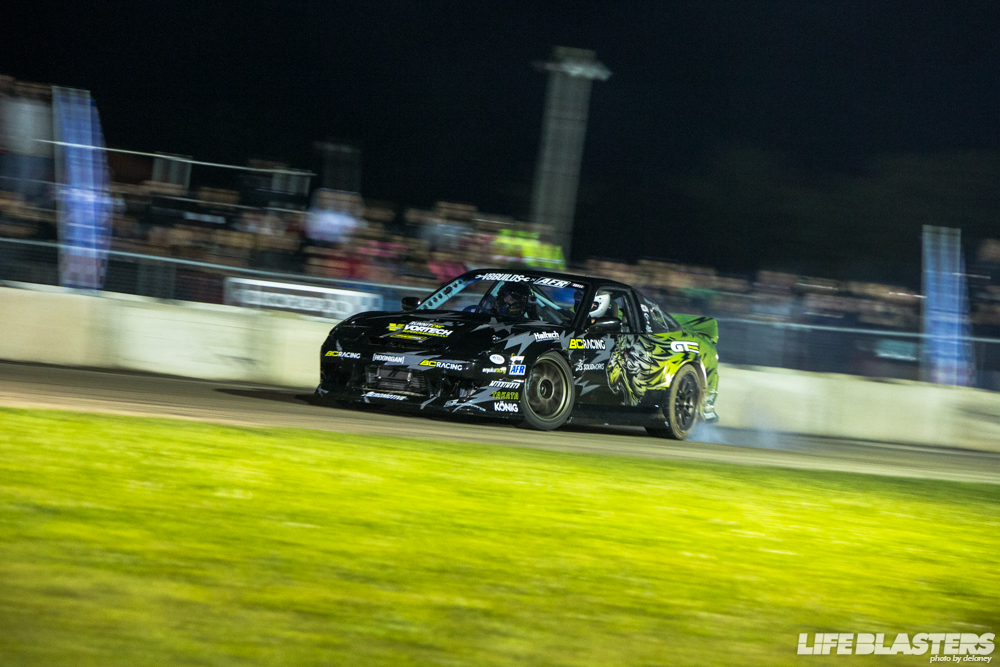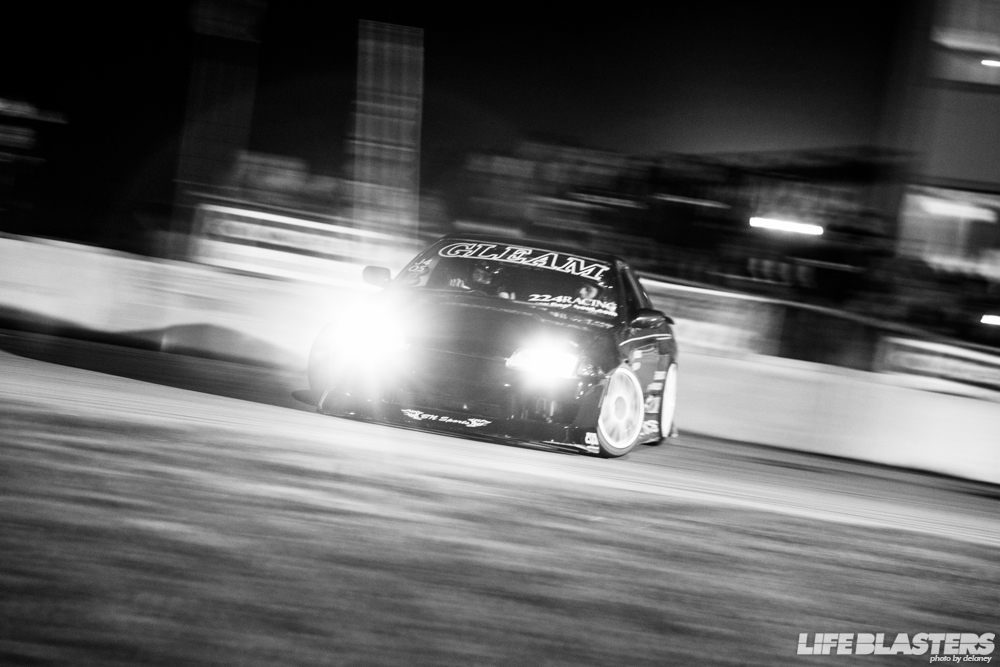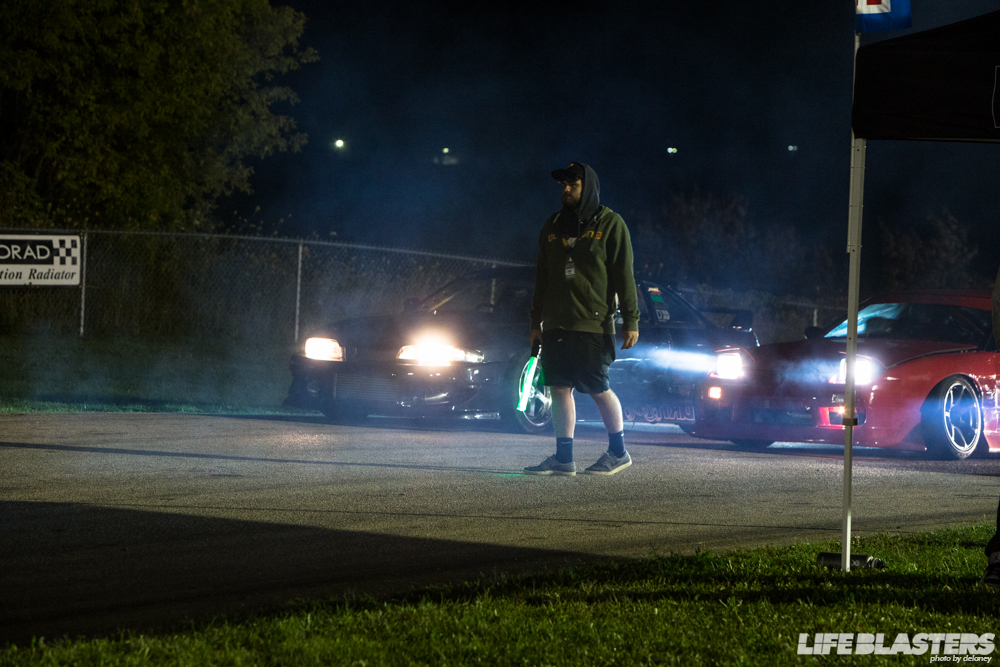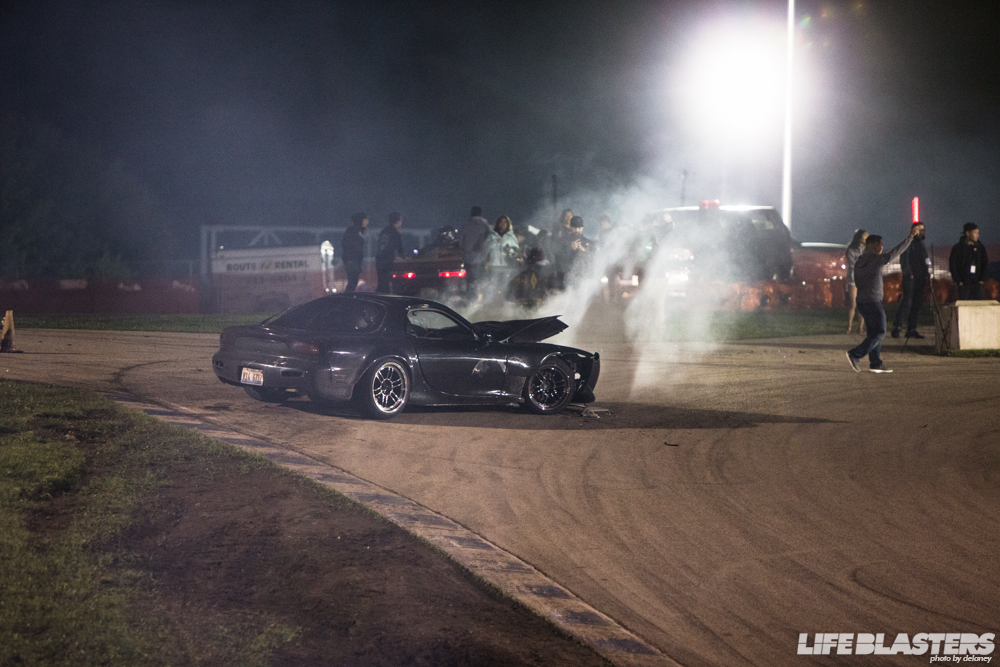 Unfortunately things didn't go exactly to plan for everyone.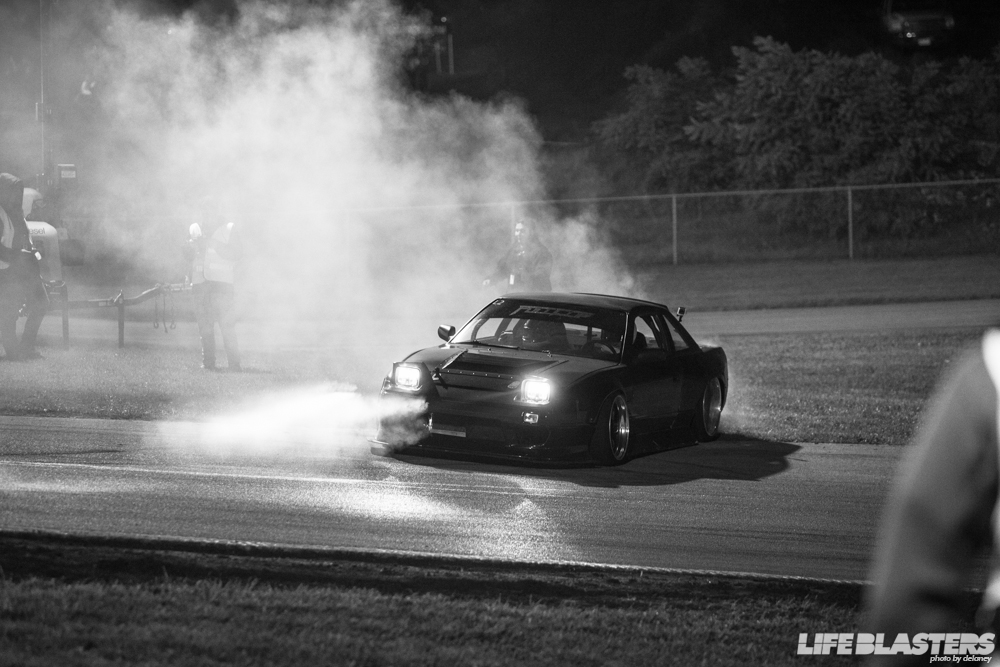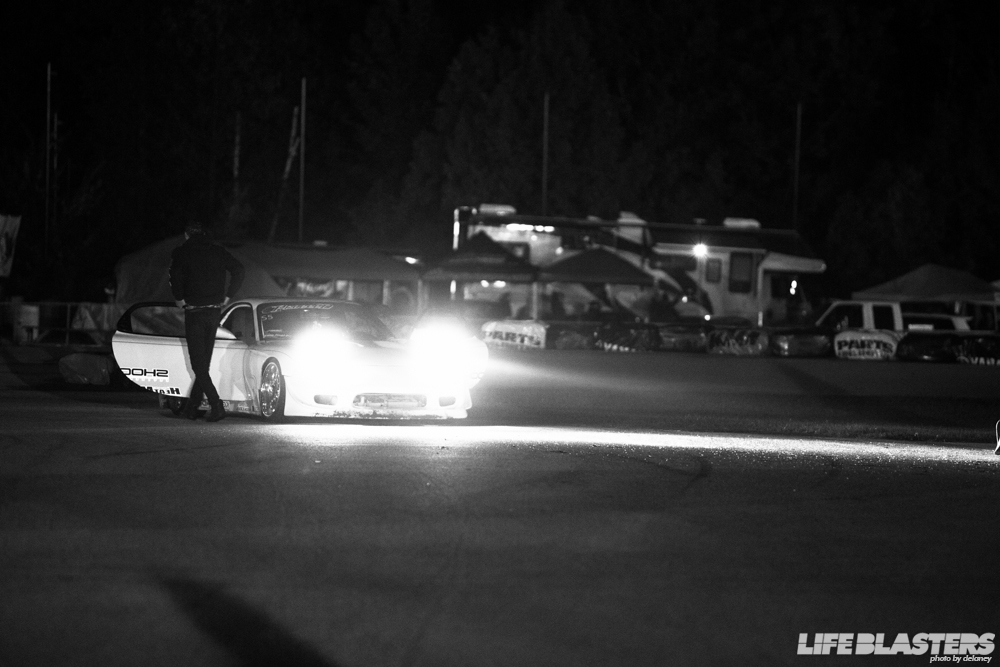 Ilia's new FD RX7 was incredible to say the least. And it shot flames every now and then.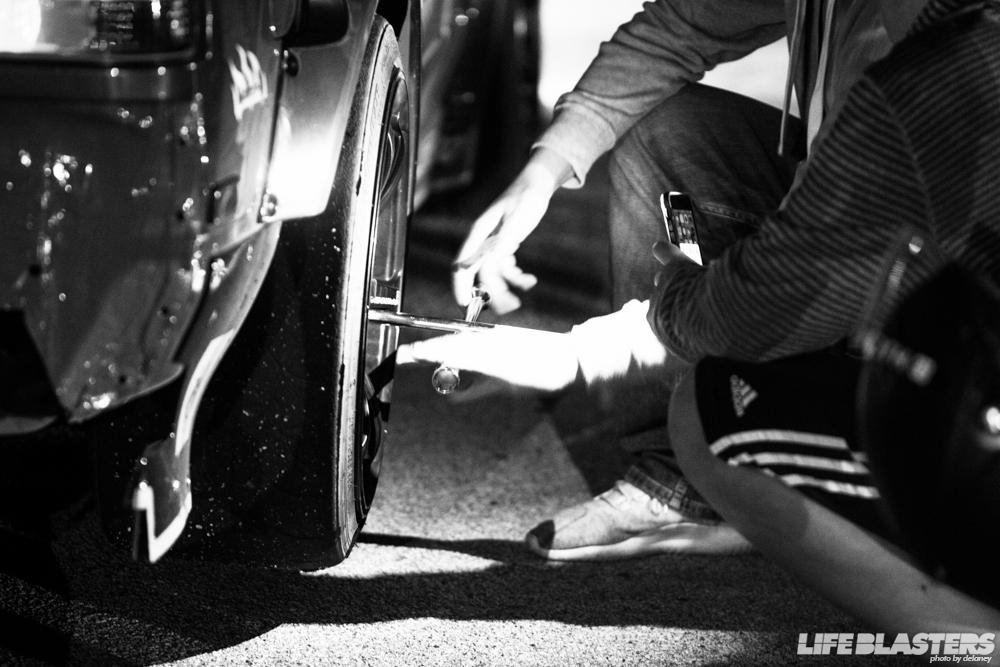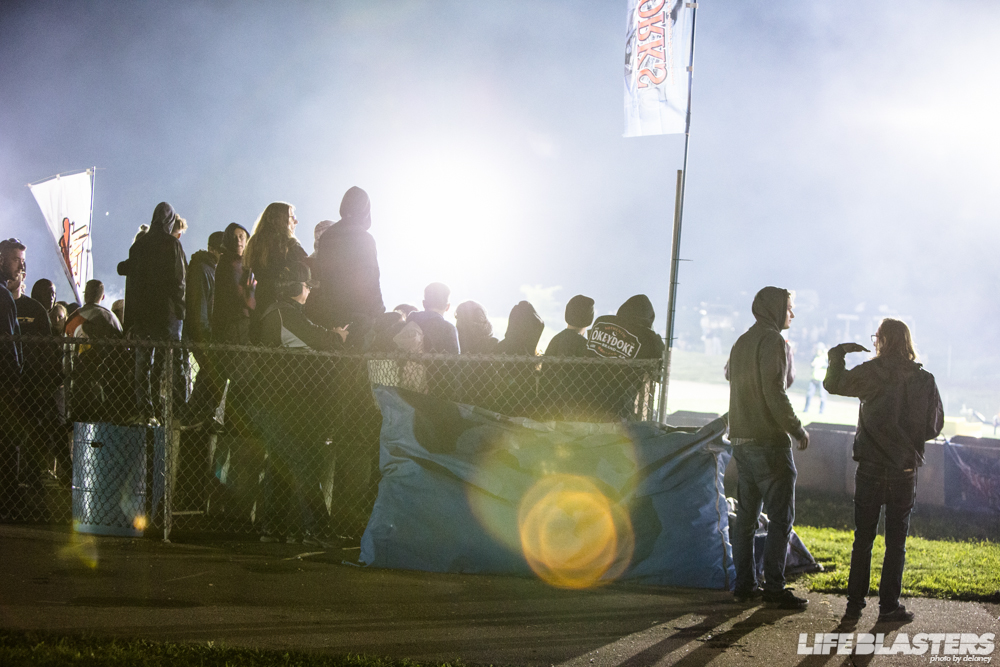 You really have to give it to the fans. They, like the drivers and teams have come from all over the country, even from all over the world.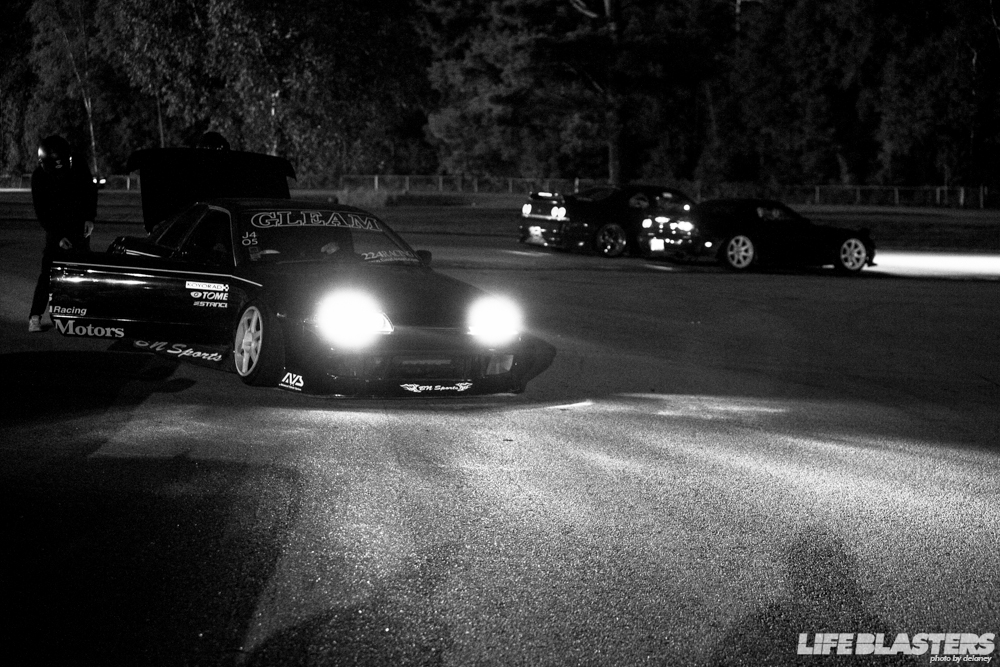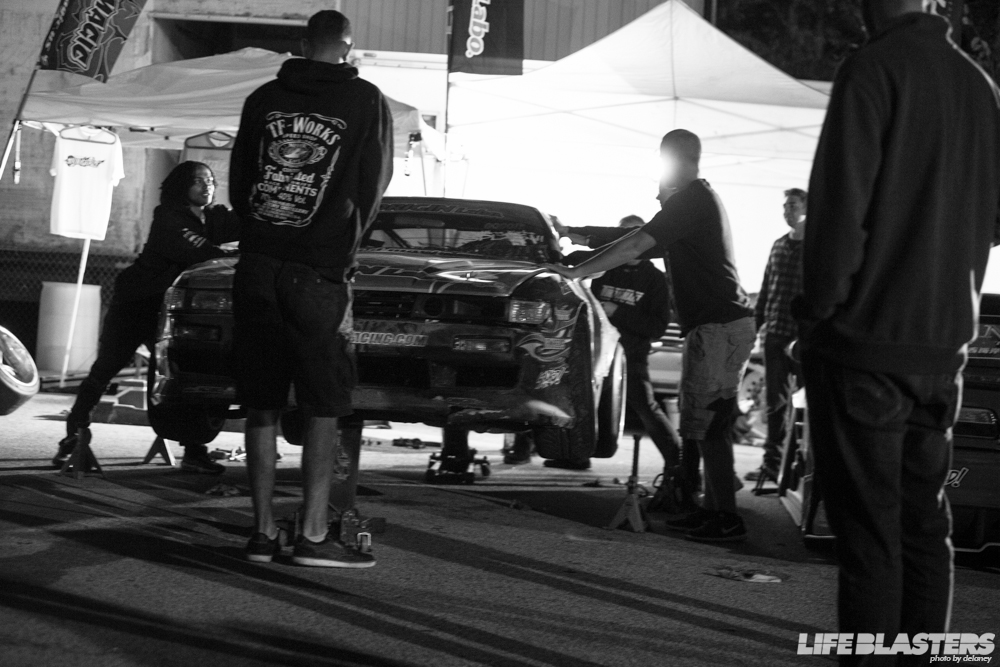 Julian was fixing his transmission, then decided to lower it using two floor jacks. That's safe, right? Right.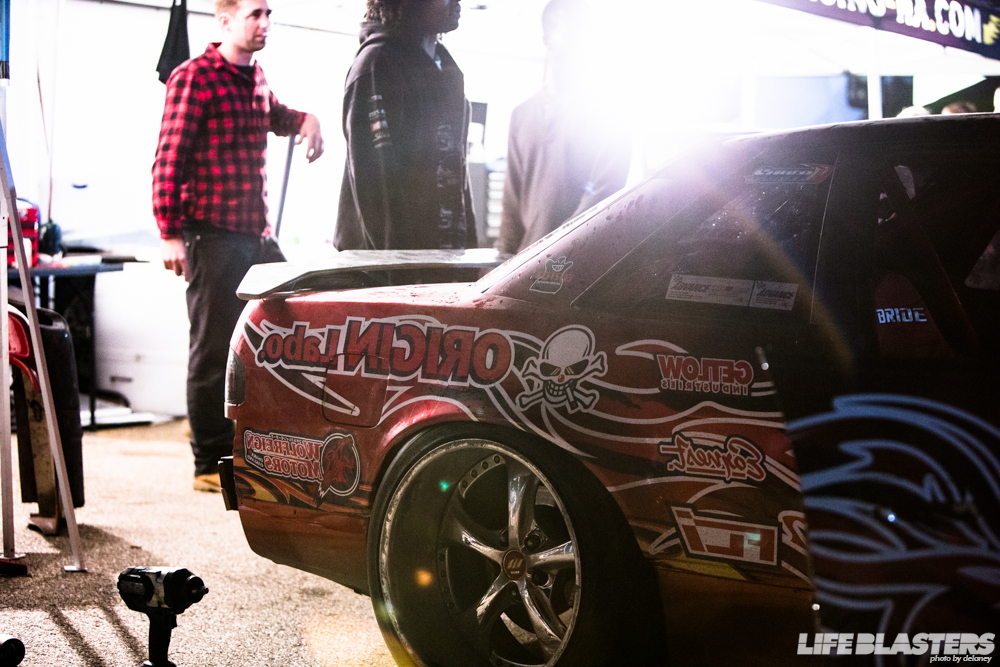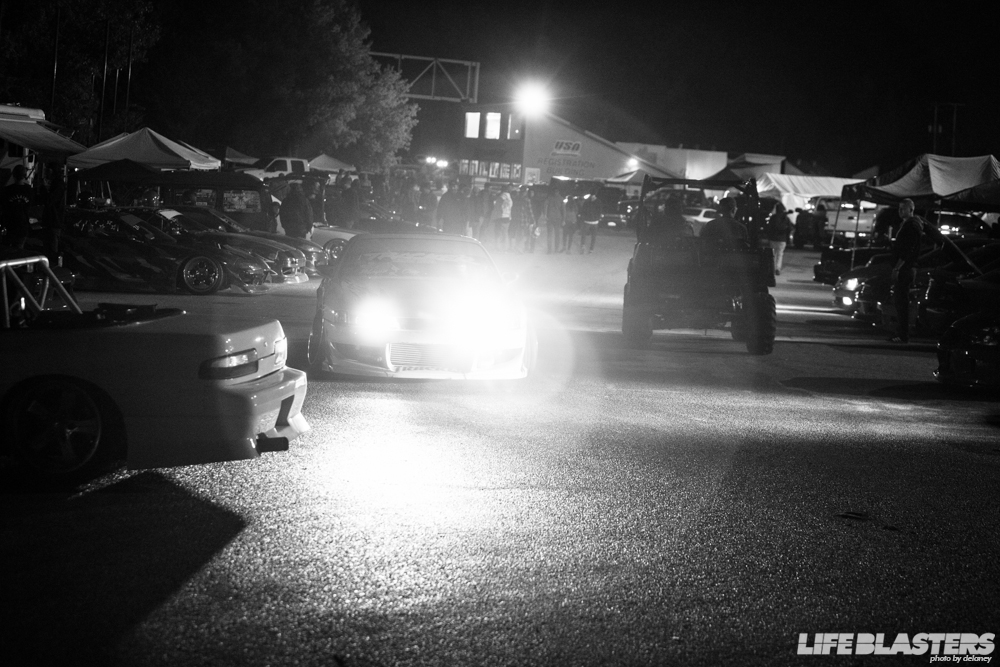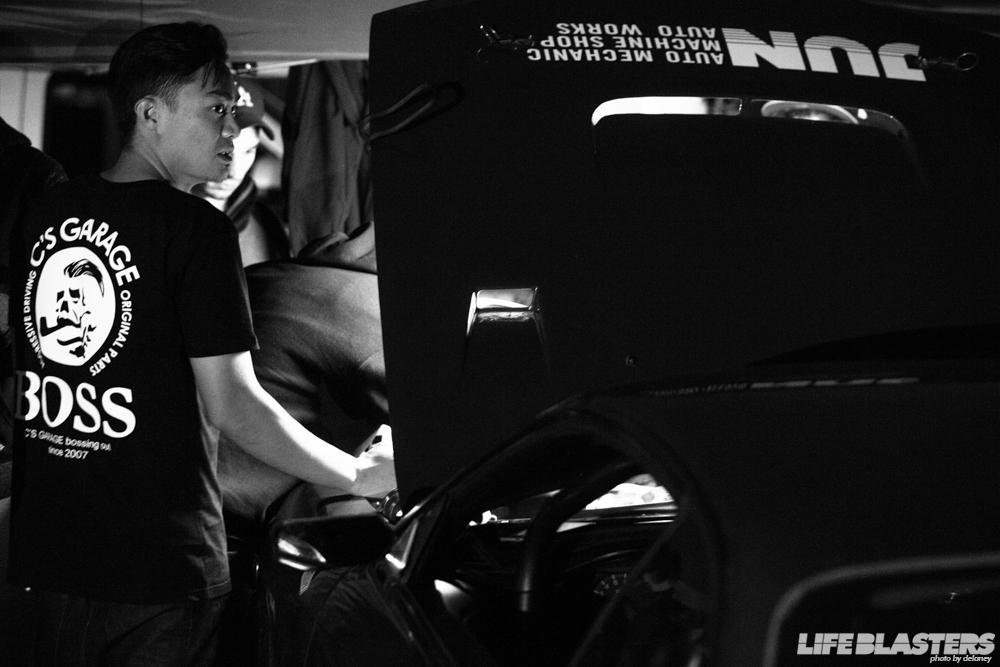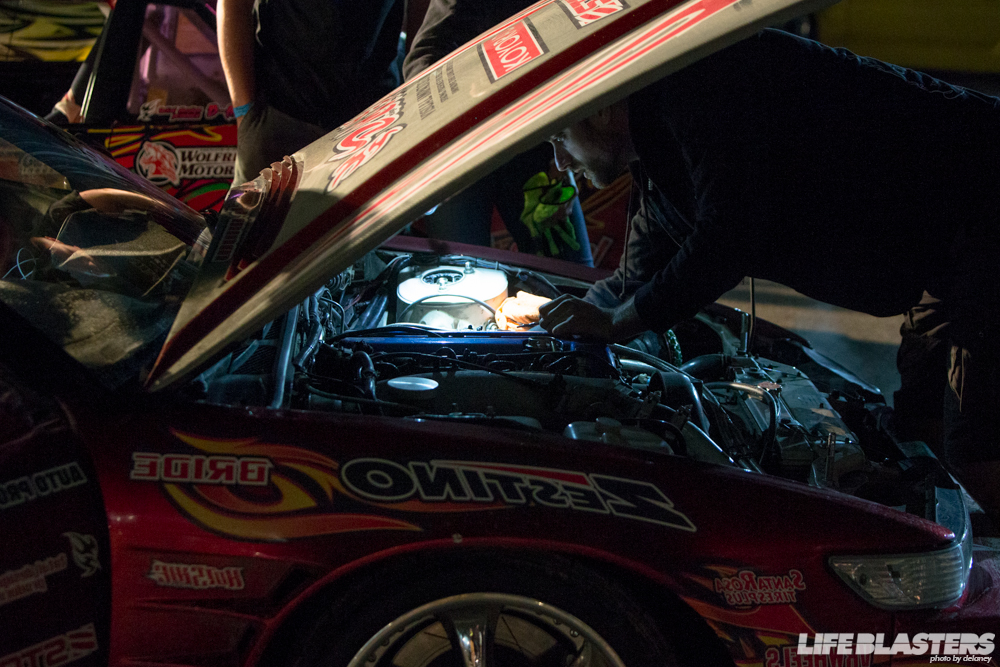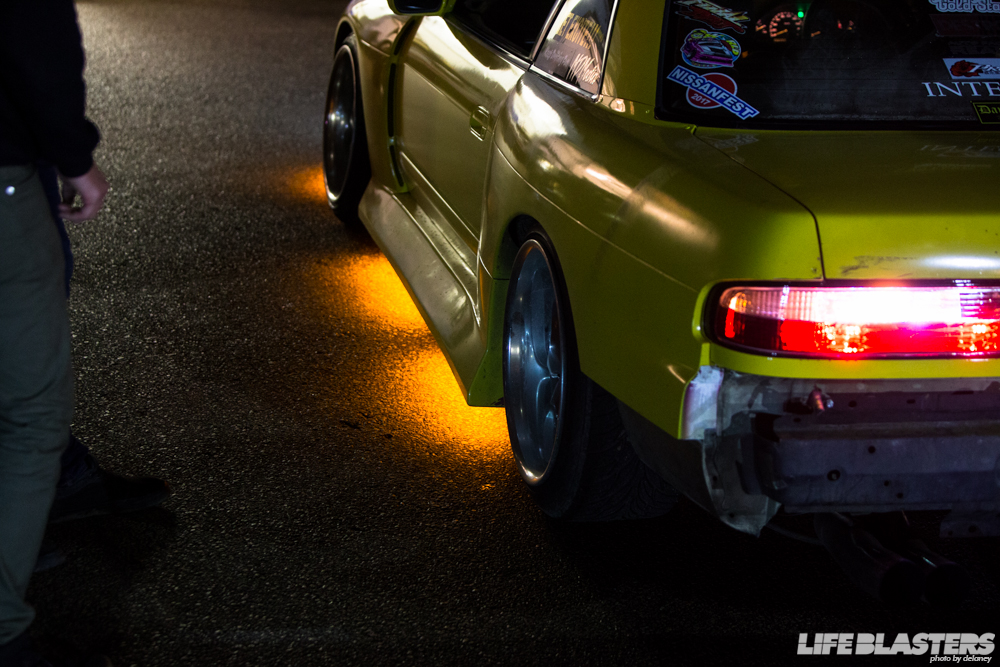 Underglows are back.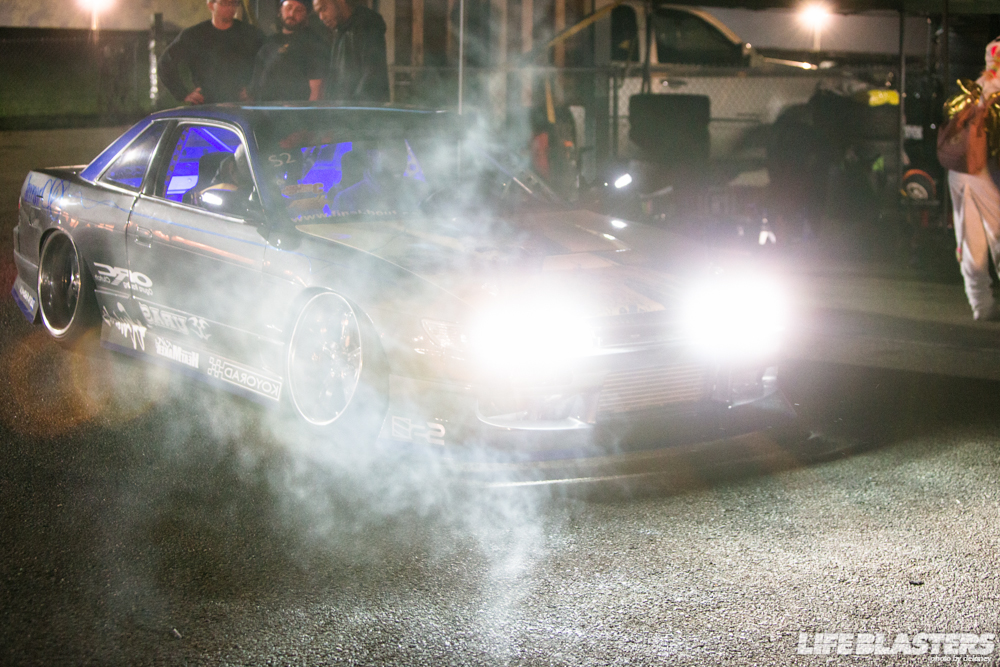 Sick vape cloud.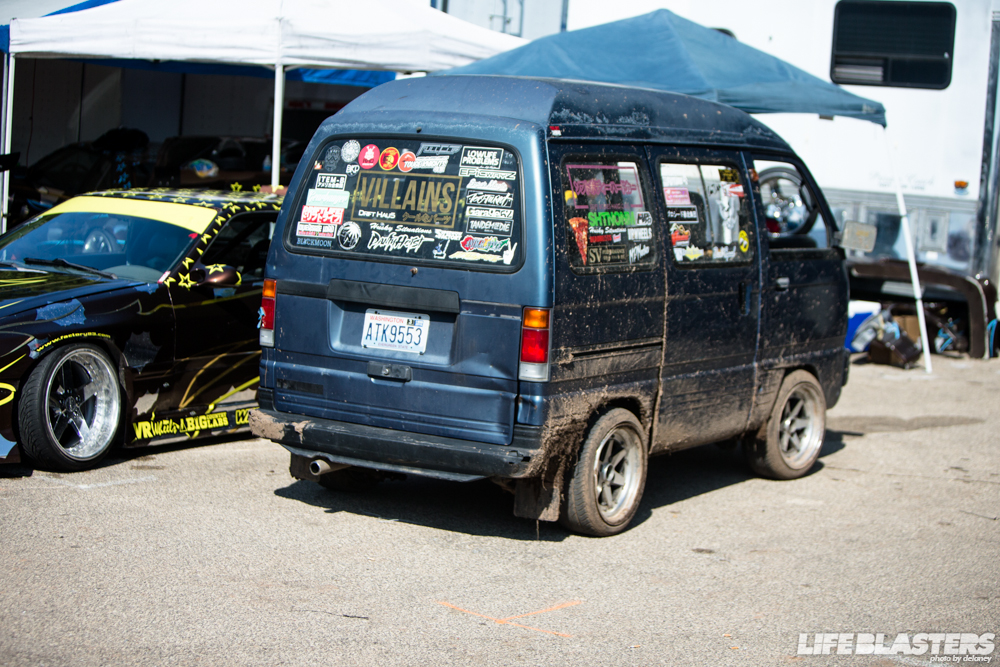 I had to catch a boat in the afternoon, so I only had a couple of hours on Sunday to check everything out. Villains had their awesome pit truck out too.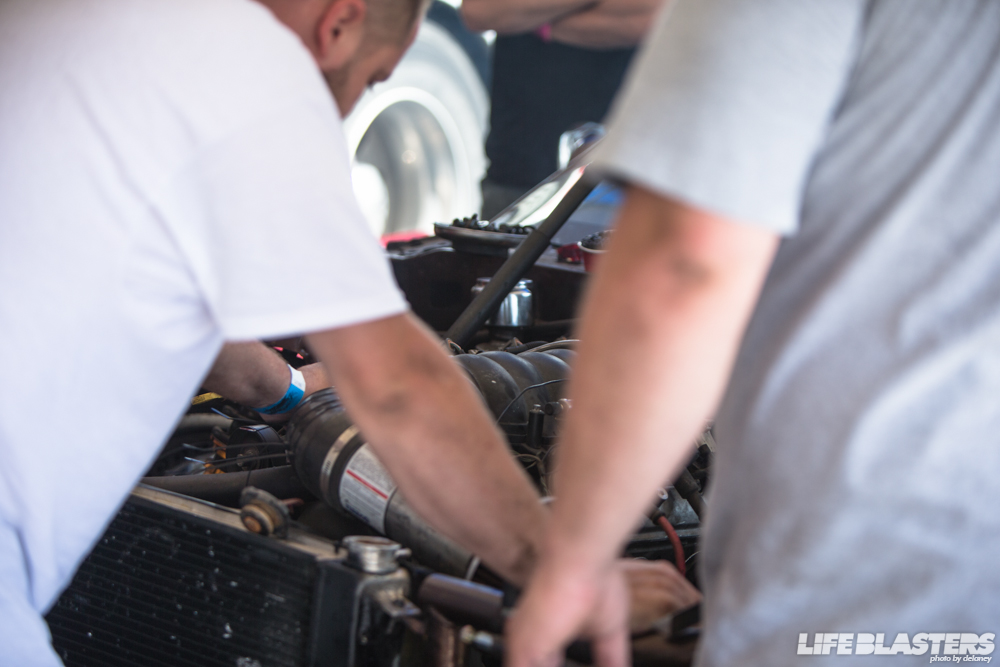 They also got the S13's V8 back together and running. An all night thrash, I'm sure.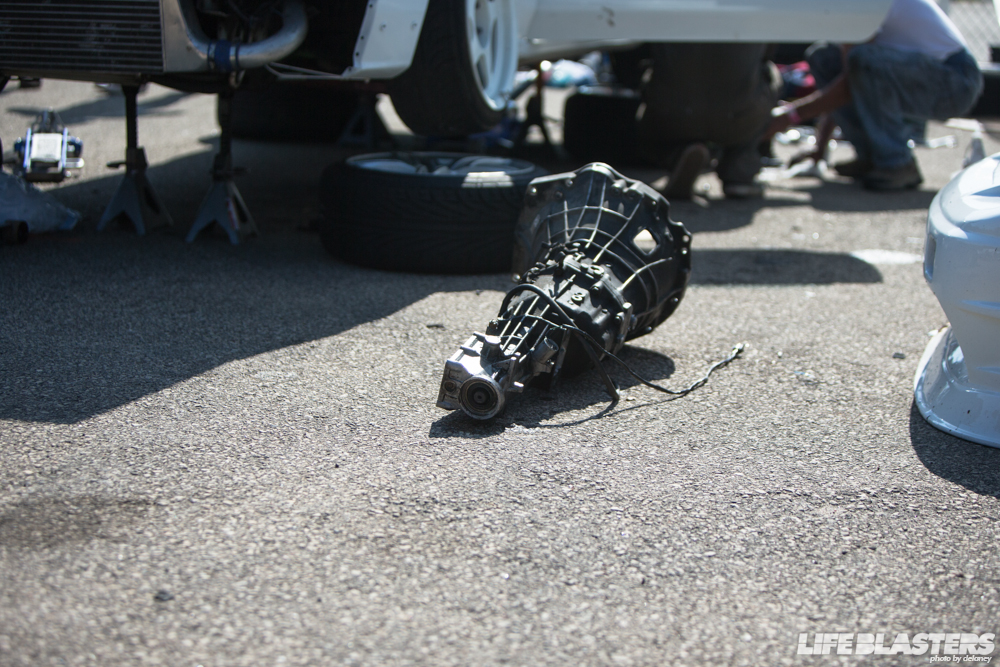 They weren't the only ones doing massive repairs. This is again why I love Final Bout. Sunday, no competition, no real need to even drive, but people were still pulling their trans, working on brakes, and rebuilding engines just to run again. It's somewhat upsetting that this is the Final, Final Bout.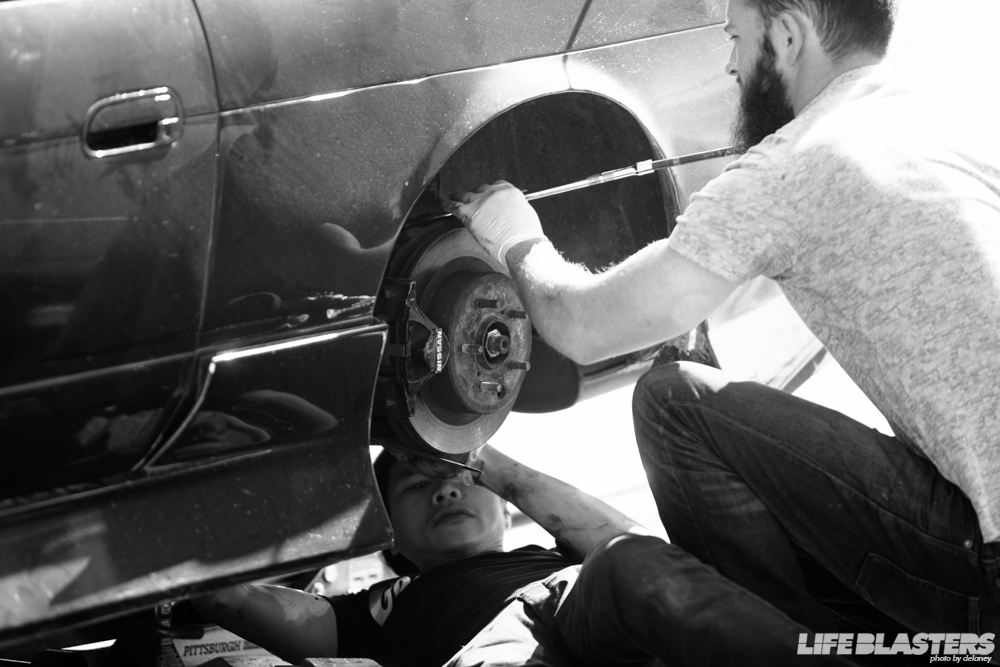 Whatever it takes.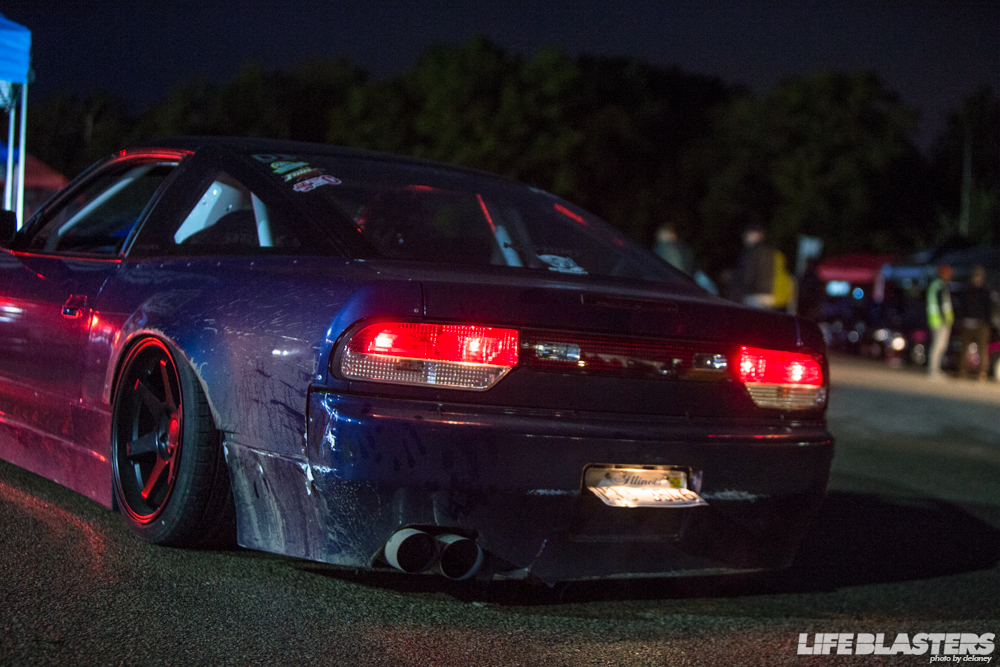 Final Bout is somewhat of a revolution in the American drifting world. Bringing together teams from all over the country. Bringing back style and team coordination for one weekend a year in a small town in Wisconsin. A little bit of competition, a little bit of a of a party, and 100% a good time.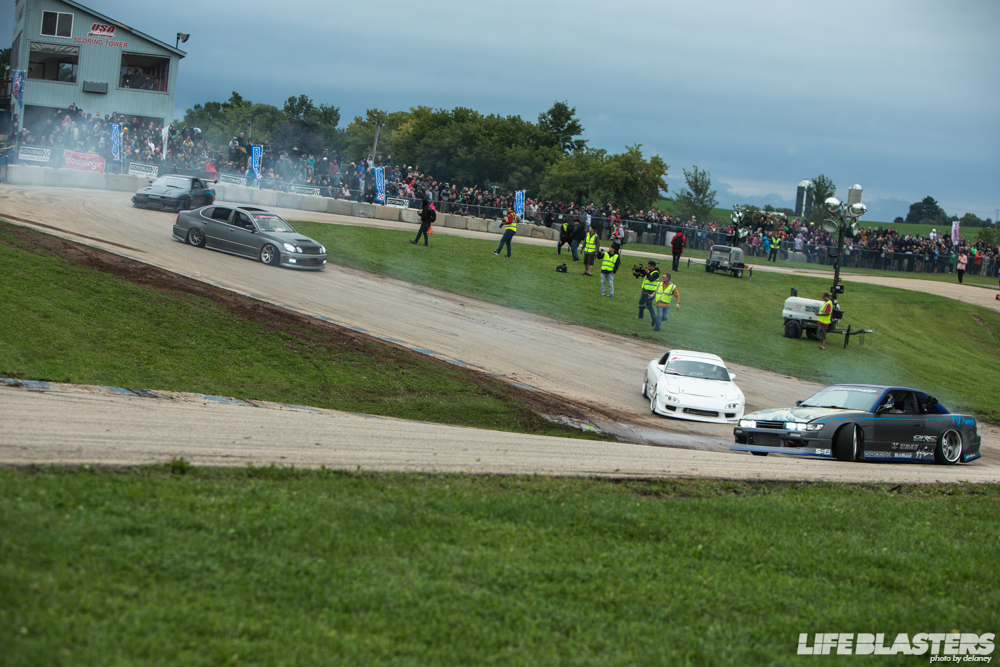 Thanks to everyone who was a part of it. ClubFR, USAir for hosting the event, Ilia, Simba, the rest of Team Proceed, and Phil for spearheading the event and organizing everything and everyone else that helped make this event what it was. All the teams for lugging their cars and rigs from every corner of the US and Canada to compete. All the fans that drove and flew in from all over the world to make each event bigger than the last. I've always liked drifting, but Final Bout was in a different league. I looked forward to it each year, so next year will be interesting, hopefully now that Final Bout is gone, other events will step up and keep the Final Bout ethos alive. And thanks to Peter Lapinski for telling me about this event back in 2014. It's been amazing Final Bout, thank you.
Delaney
Email: delaney@lifebalsters.com
Instagram: @lifeblasters, @ericdelaney