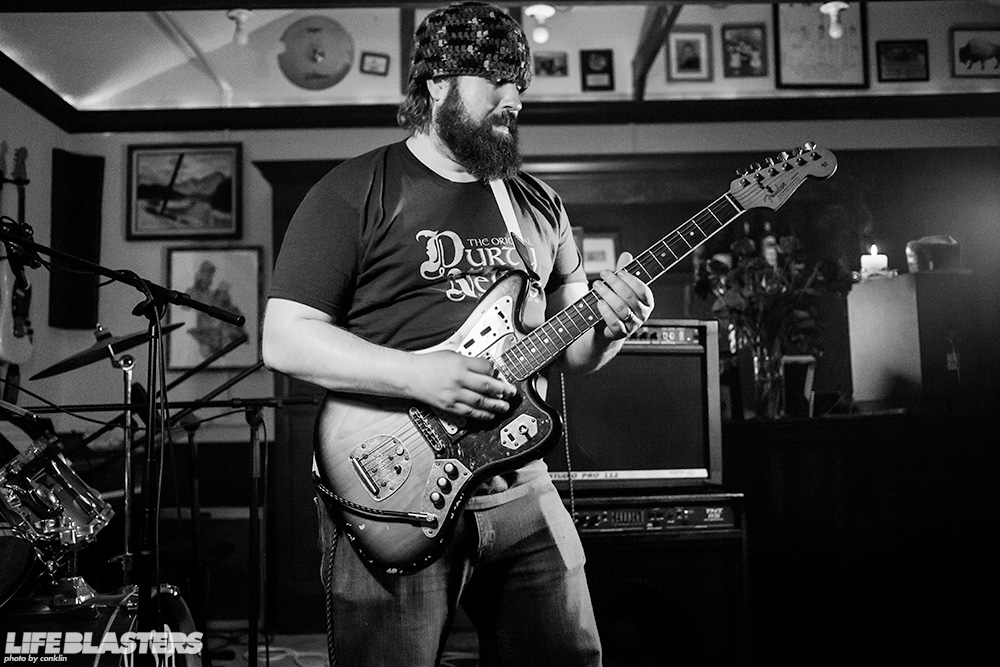 2017 was a radically different year for me, if the past decade had been any indication of what I'd be doing. FD Irwindale in 2016 was my 50th round in ten seasons so I decided to take a break. I also ran out of clients, so that made it an easy decision. I also wrote a book that fall, thought I hadn't meant to. After road tripping around the western US in the summer of 2016, I sat down to write a Life Blasters article and it ended up being 265 pages long. It's available on Amazon and Barnes & Noble if you're interested. I'd also gotten back into music in 2016, and I had plans to release an album in 2017. The last significant change of 2016 was selling out of my vinyl graphics business. With music to be made and no vinyl equipment taking up space in my garage, the stage was set.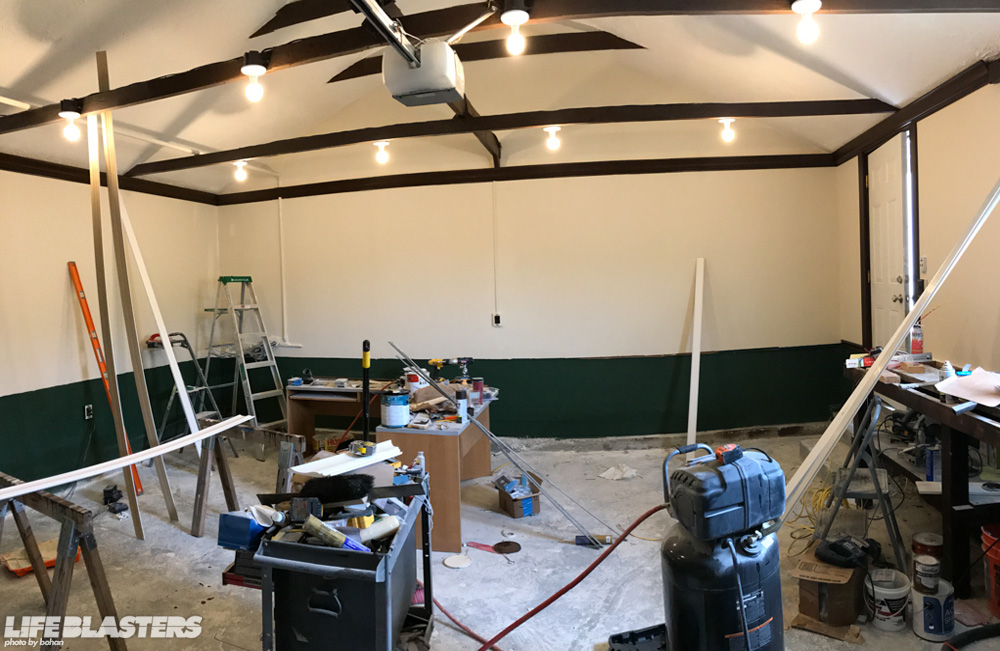 In January I got to work remodeling my garage, adding insulation, new drywall, and fancy trim.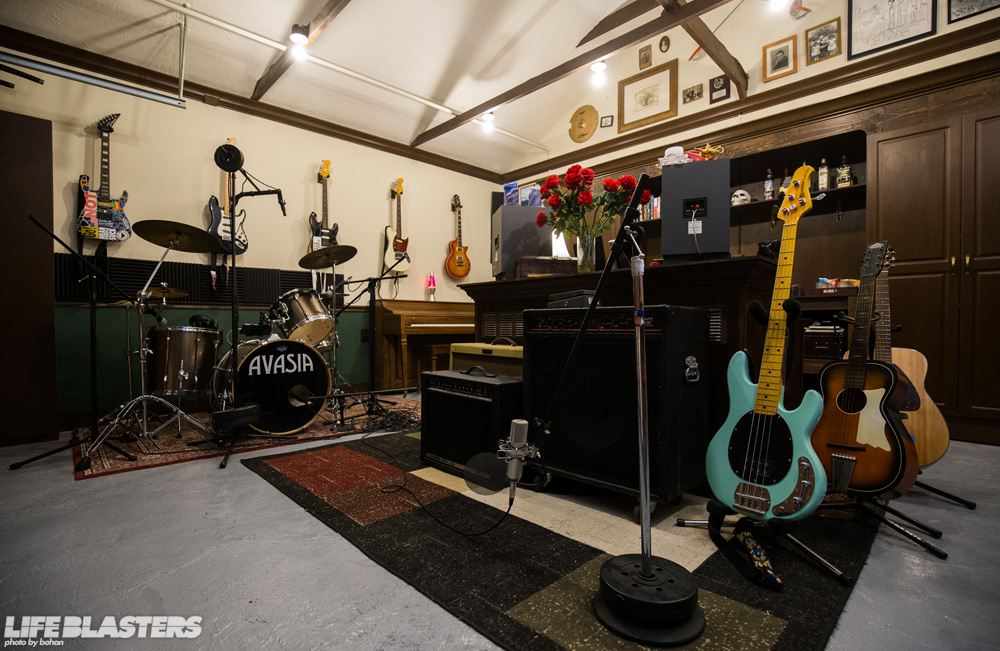 It's now a comfortable chill-spot with styling cues of an Irish pub and a modest amount of recording gear too. My first project was re-recording an album my band in high school had recorded 1997. The first release was the single Reach Into Your Pocket, available on Amazon.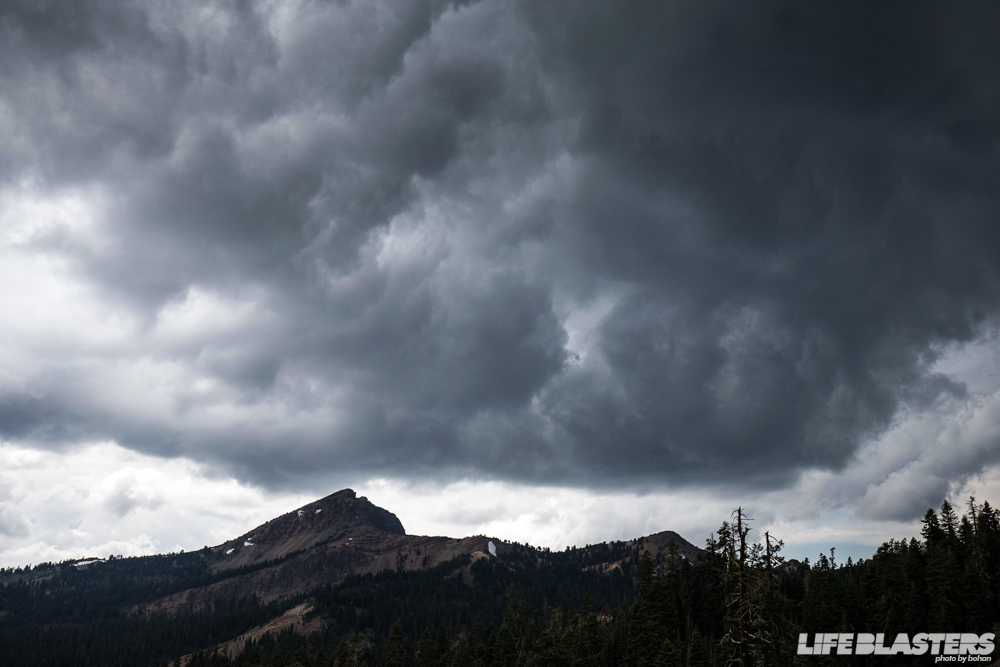 My dad flew down from Seattle to hang out in the summer, and we stopped by Lassen Volcanic National Park on the way back north together.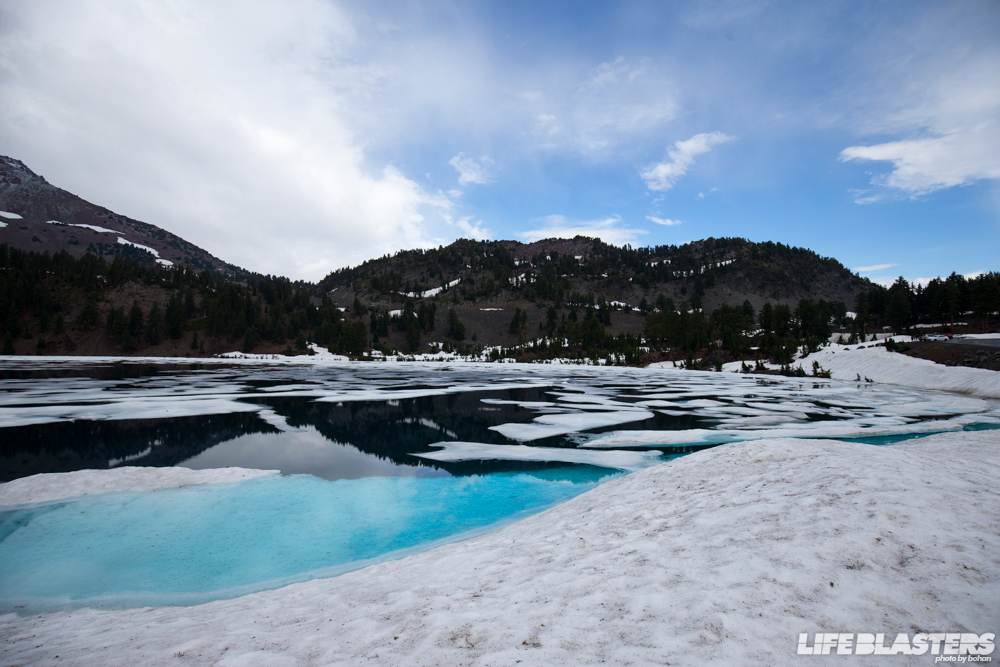 I wasn't really expecting a partially frozen lake in California in August.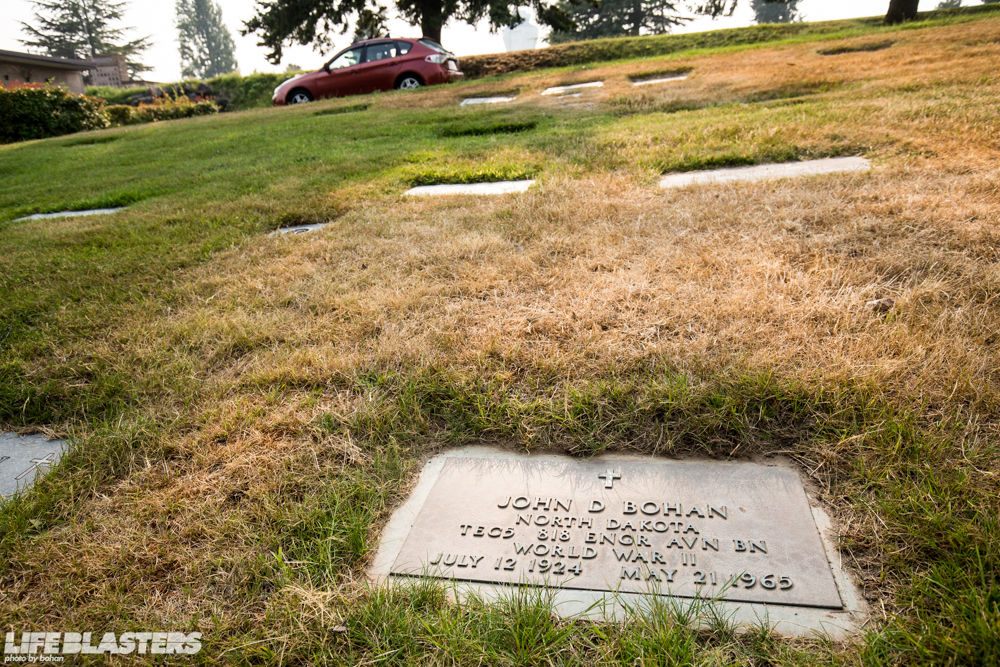 My dad took me to see his dad's/my grandfather's grave for the first time. It was also his first time back there since the burial in 1965.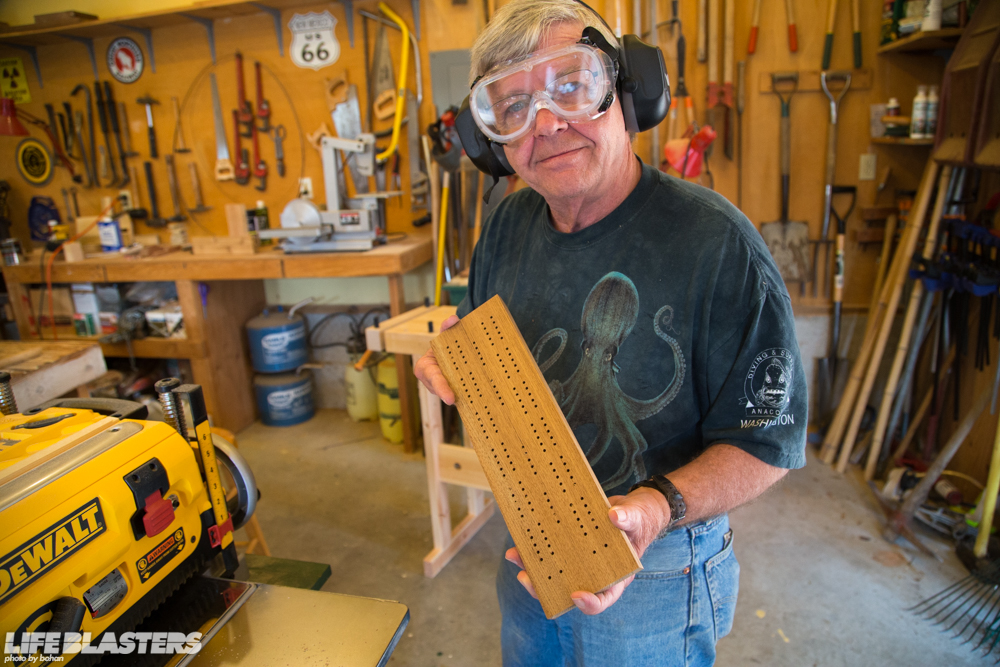 My dad is a woodworker among other things, and I basically grew up in his wood shop learning how to make stuff. So this time we made cribbage boards.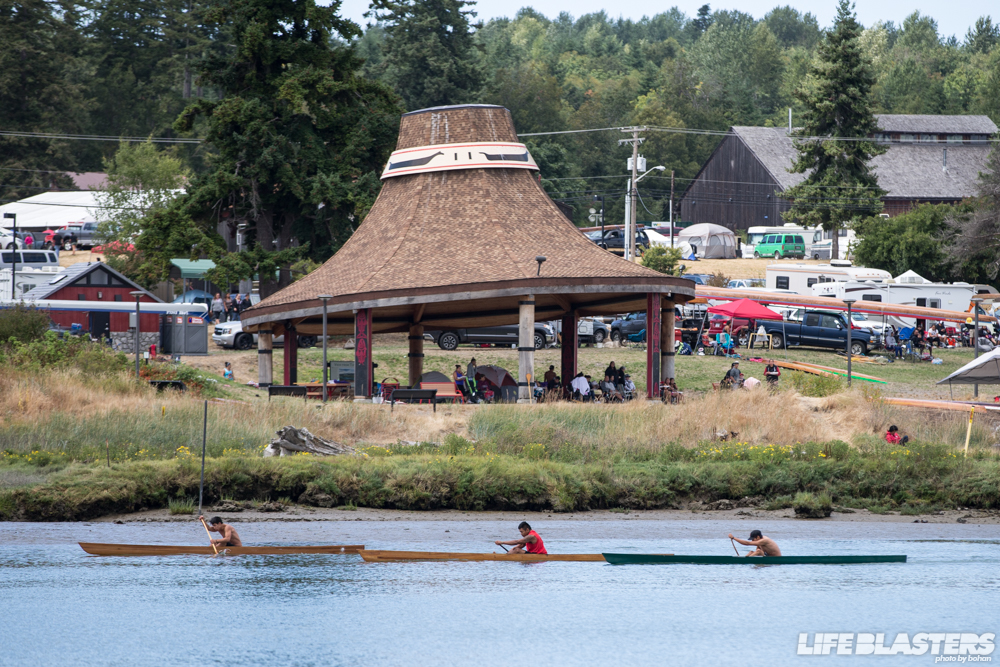 On a stop by the tourist town of Laconner, we just happened to be there during the Swinomish canoe races. There were men's and women's singles and doubles.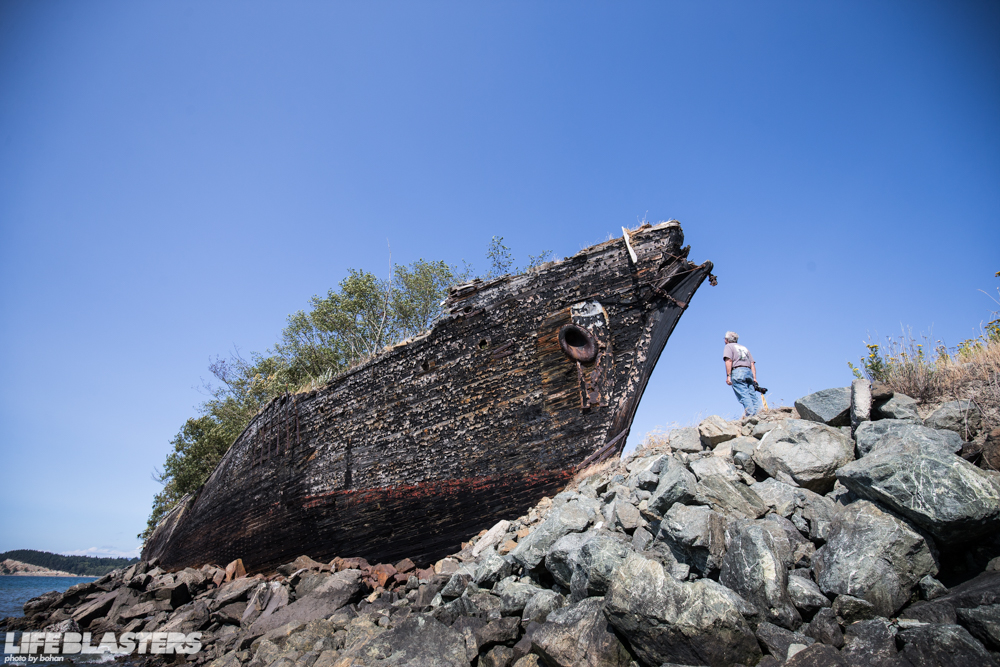 A scuttled ship full of trees isn't exactly a usual thing to see, but you can find this one in Anacortes.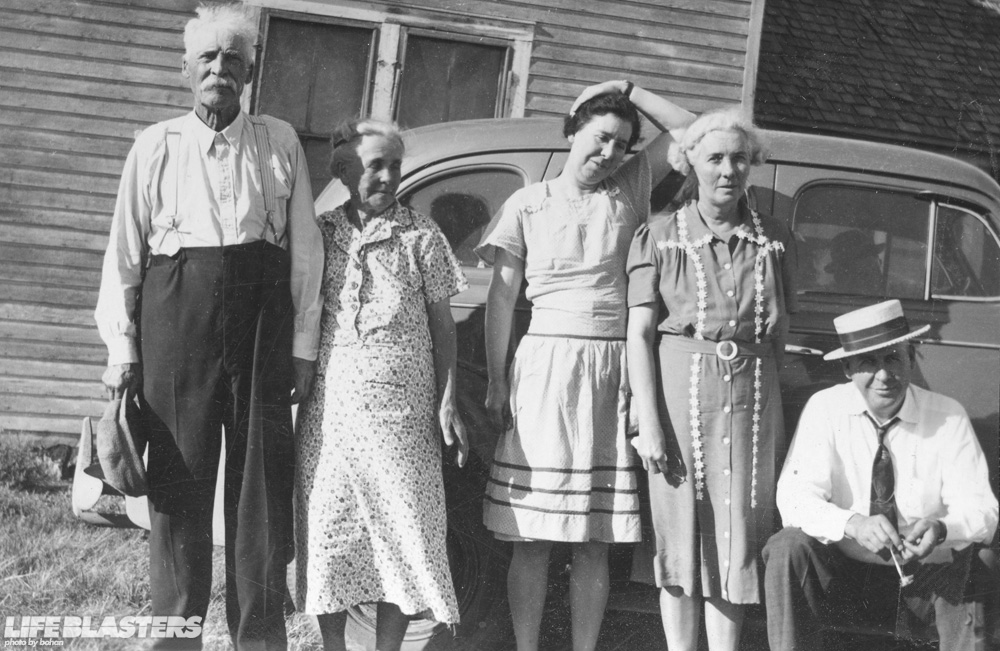 While I was in Washington, my dad gave me a box of family photos and documents. Here we have my great great grandparents John and Mary Bohan on the left and my great grandfather Jack Bohan on the right, with two of Jack's sisters in the middle. The photo was taken in the late '30s at the homestead in North Dakota they acquired in 1903. The box has been a great resource for my genealogy work, which consumed much of my free time in 2017.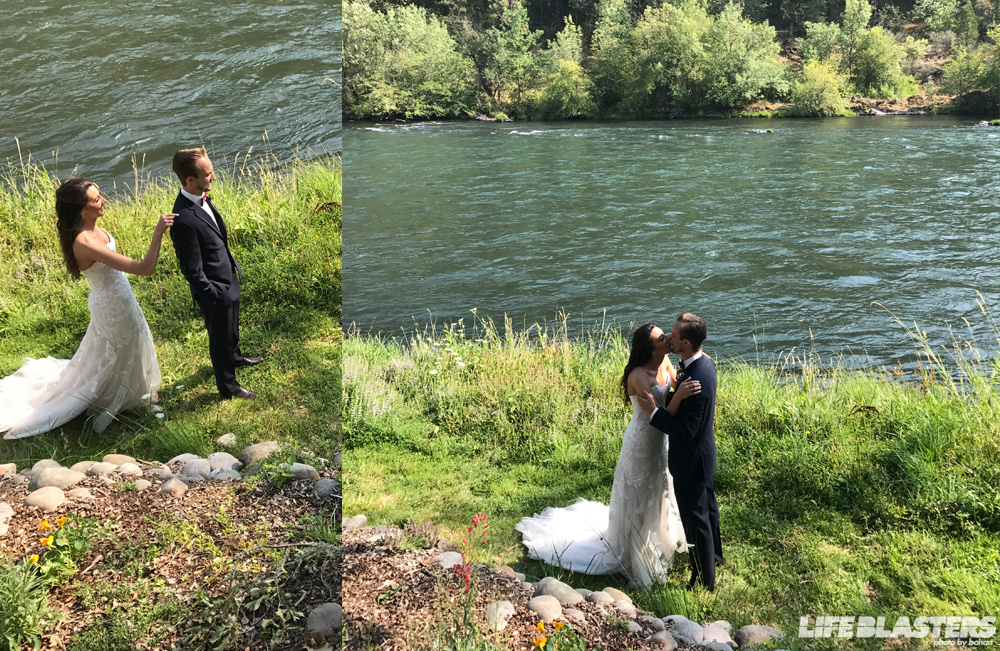 Shreeve scheduled his Medford wedding perfectly for my drive back to California. Or maybe Katelyn scheduled it. Either way it worked out just right! Driving to Washington and back was my only traveling in 2017, in stark contrast to the ten or so flying trips I'd been doing every year.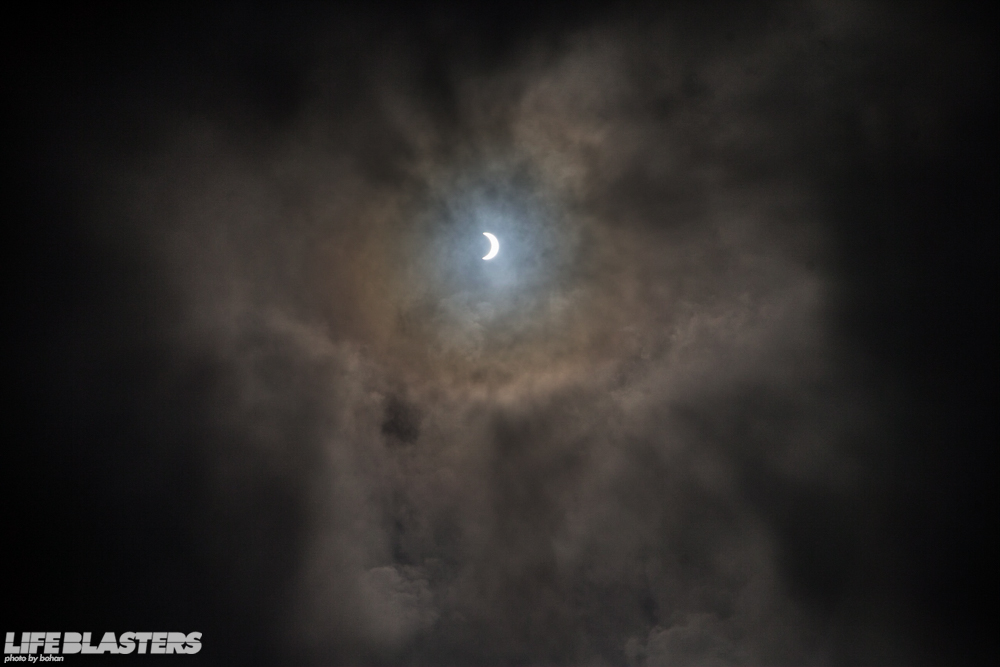 Oh yeah, there was an eclipse. It was so cloudy I thought I'd miss it, but a few thin spots provided views that did not require eclipse glasses.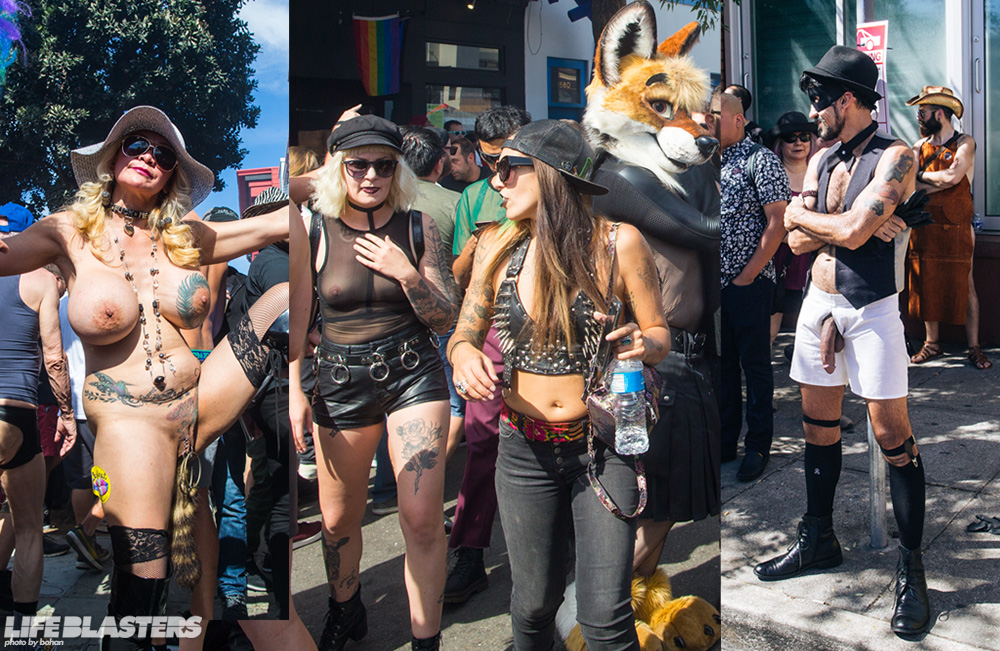 Back in San Francisco, it was time for the Folsom Street Fair. It's quite the experience.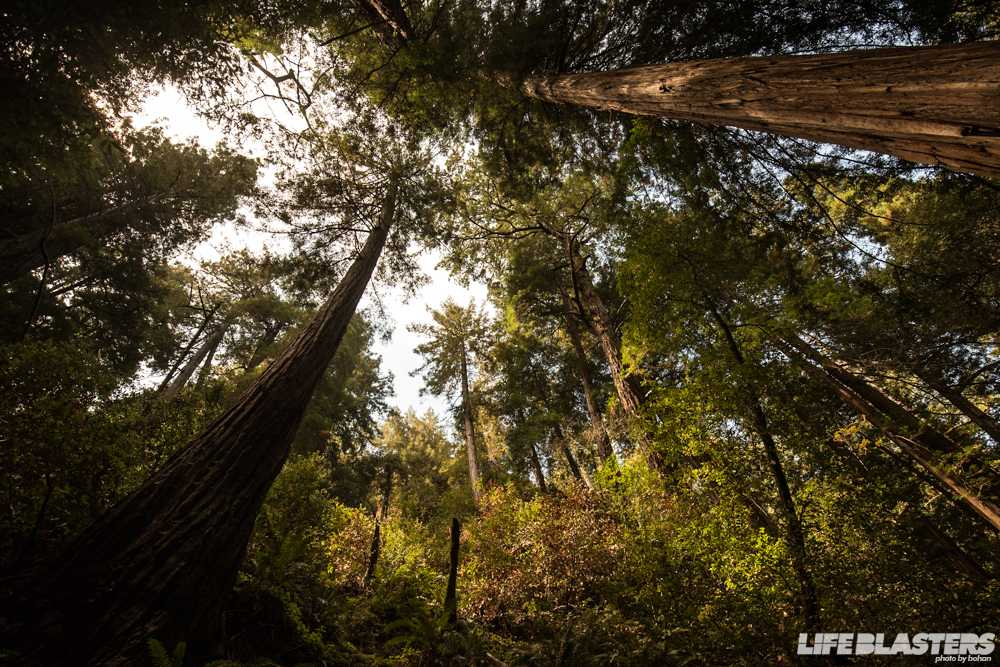 And then it was time to visit Muir Woods.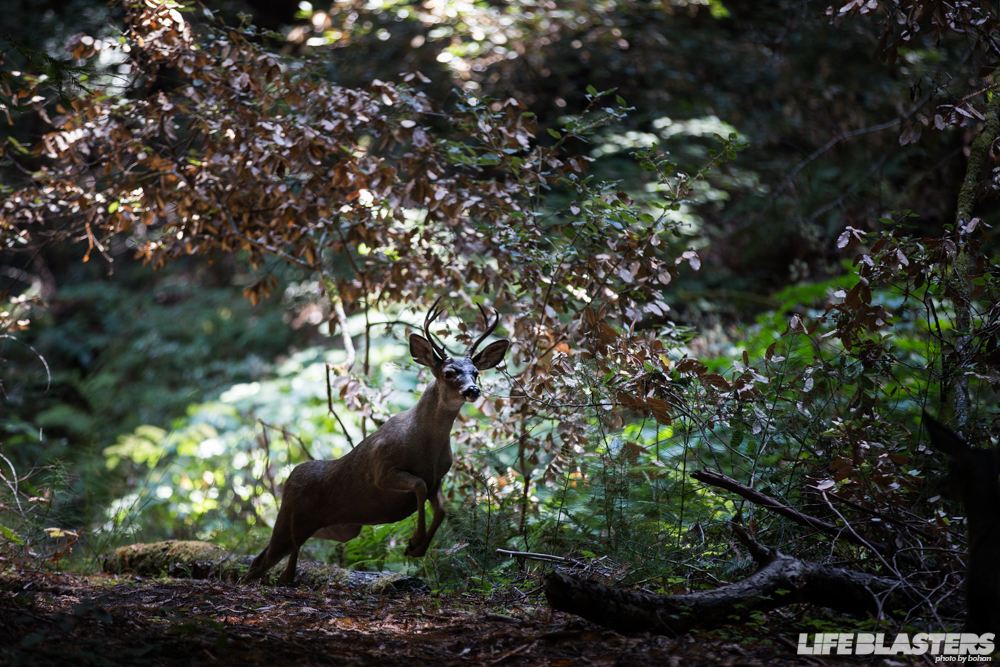 This was one horny buck, chasing a doe all over the Woods.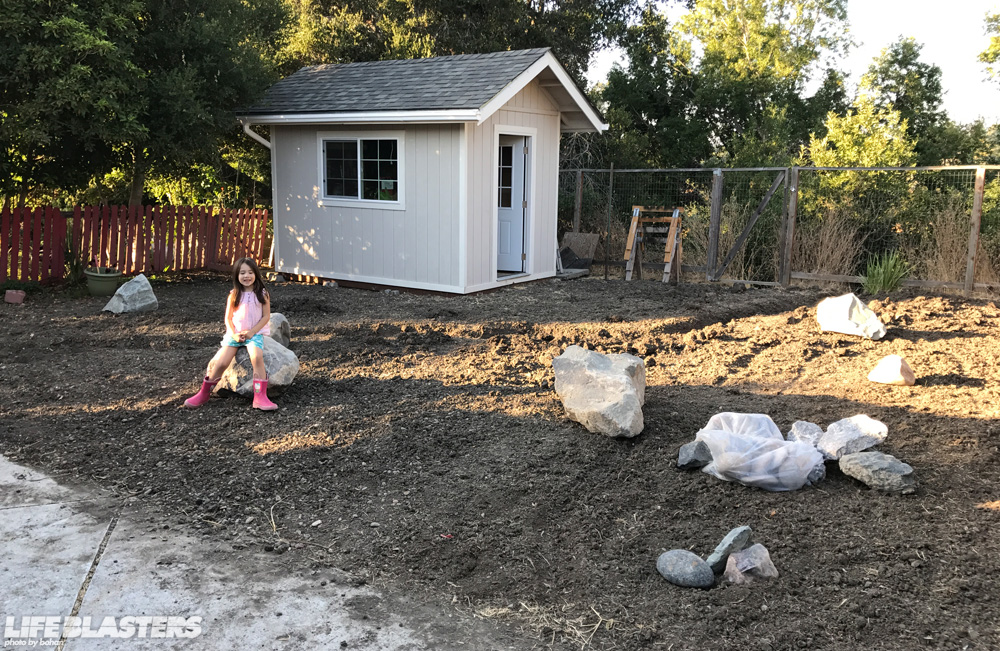 Since the drought was officially over, it was time to make a new back yard. I'd never watered the grass and the clay soil had cracks in it so deep I couldn't see the bottom. So, I tilled it and did some landscaping, and then planted a lawn.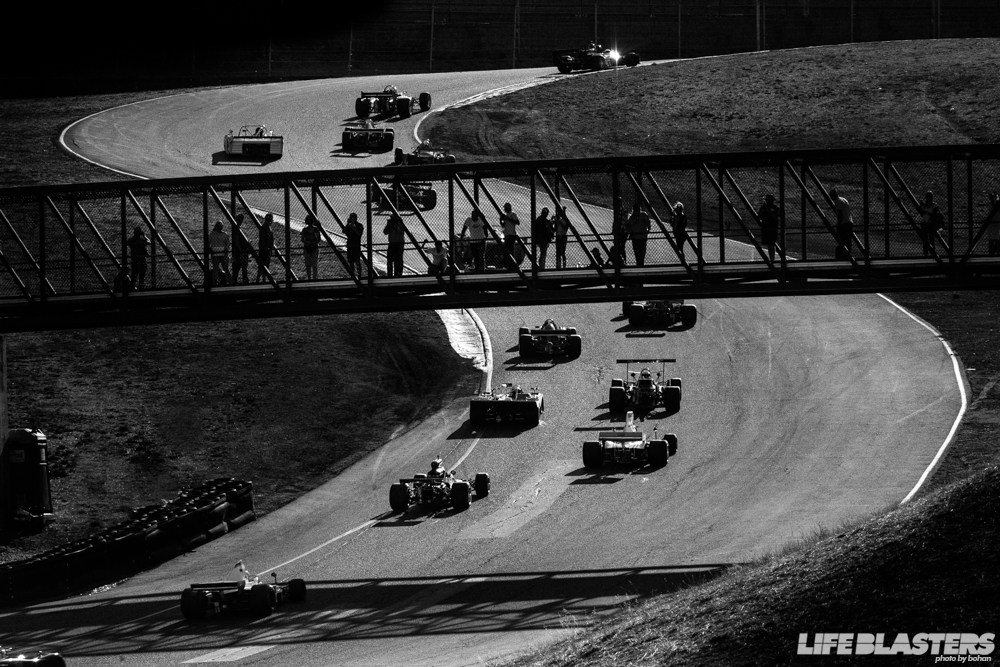 CSRG at Sonoma was a great opportunity to see vintage Formula 1 and other cars.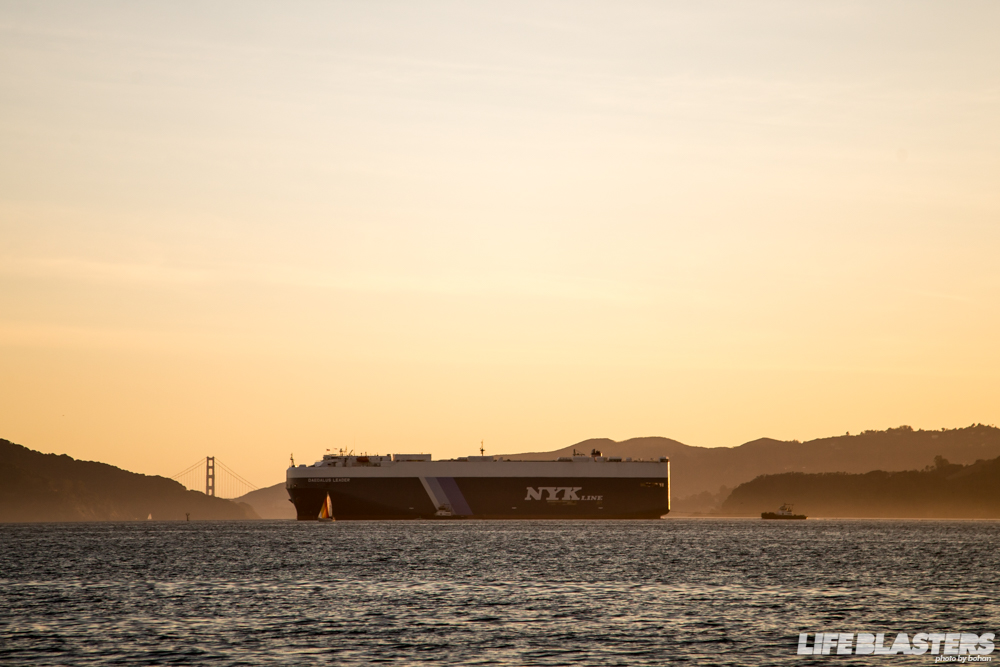 Sittin' on the dock of the bay, watchin' the tide roll away.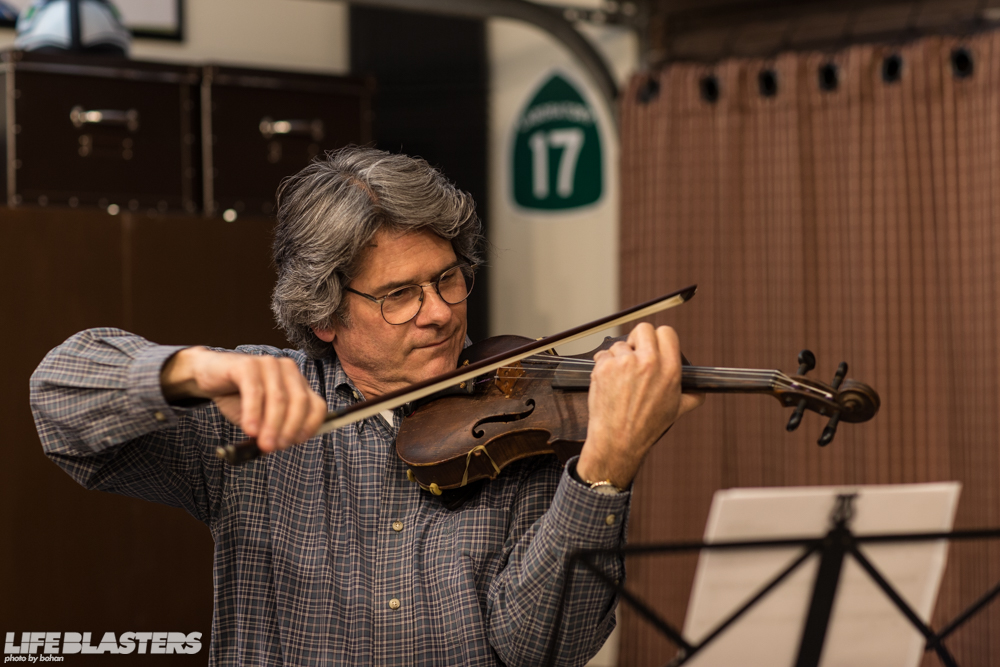 Back in the studio, violinist and professor Philip Santos came to record some parts for the upcoming album. Here he's playing the 112-year-old violin that belonged to my great-great-great-uncle Dan Bohan (1871-1953). The second release was the single Funk Salad, available on Amazon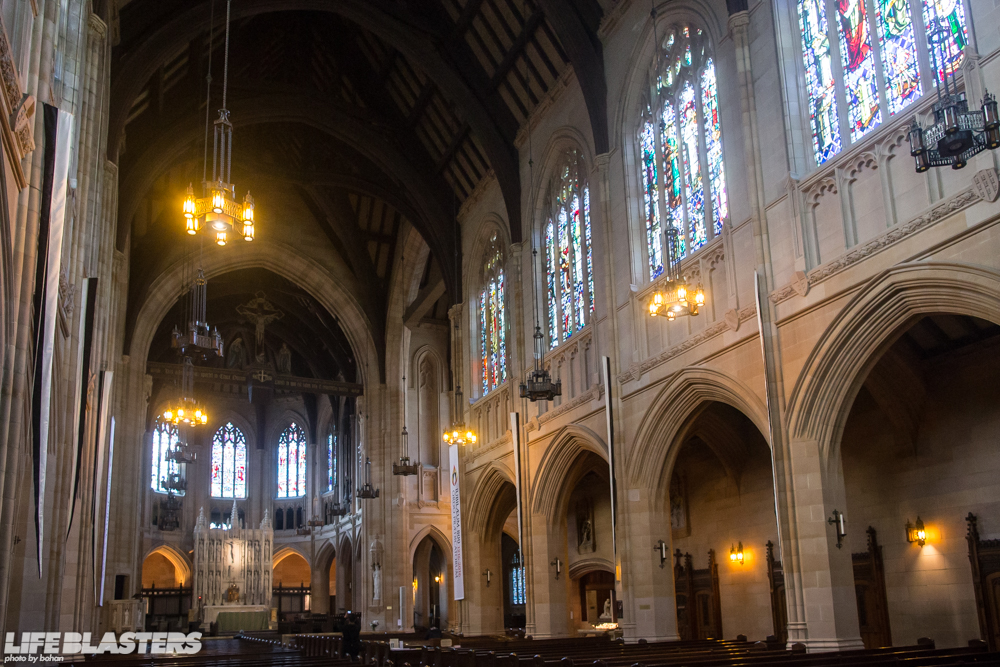 My genealogy work led me to some ancillary interests, like old architecture styles, and Gothic in particular. I found time to go on a self-guided neo-Gothic cathedral tour of San Francisco. This one is St. Dominic's in the Western Addition.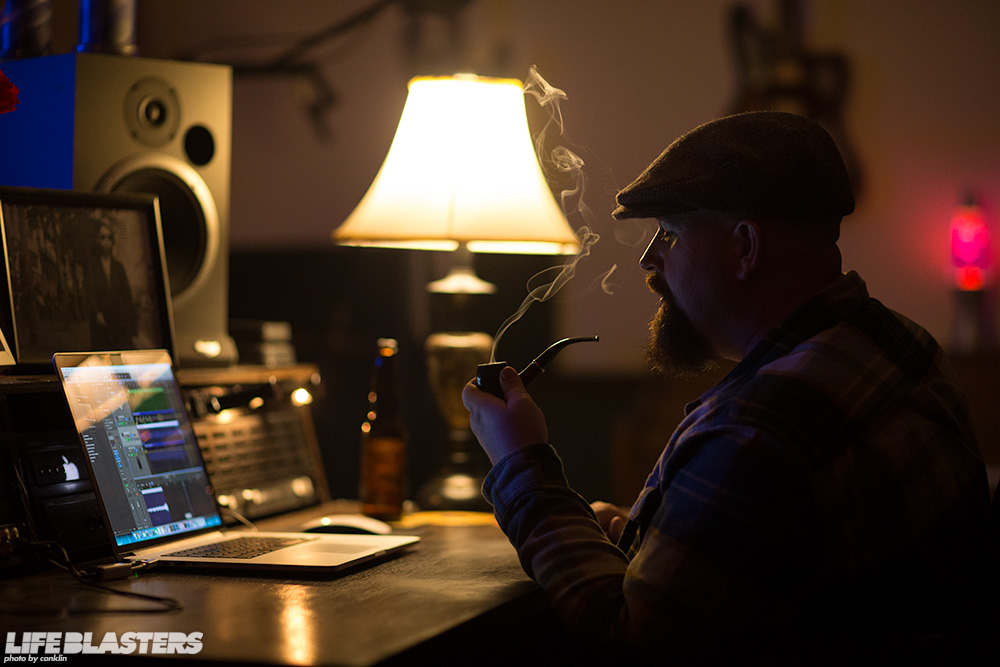 It was crunch-time in the studio, and I finished the album Bowman's Capsule in late October, followed by the third and final single Hippie Logger Jock in November. Both are available on Amazon.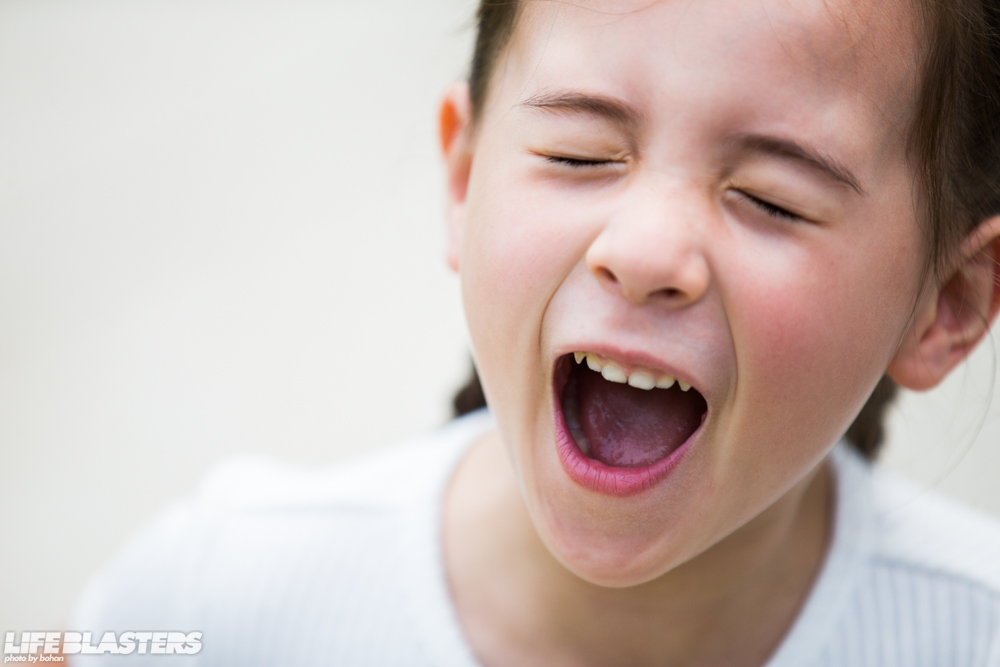 Katharine always enjoys taking Christmas card photos. Can't you tell?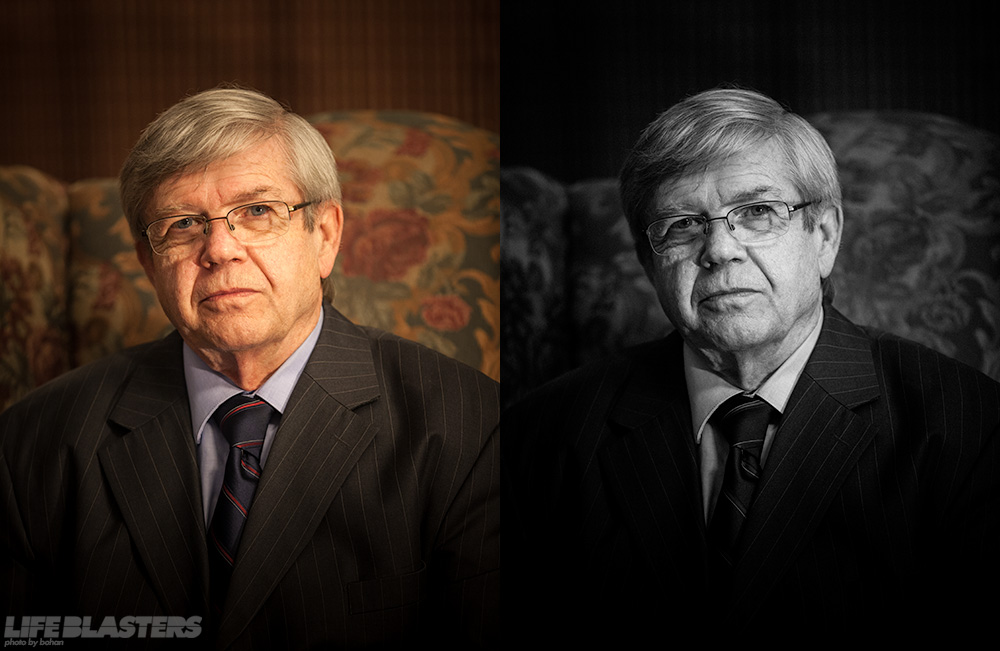 My dad flew down again for Christmas and we did a portrait session while he was here.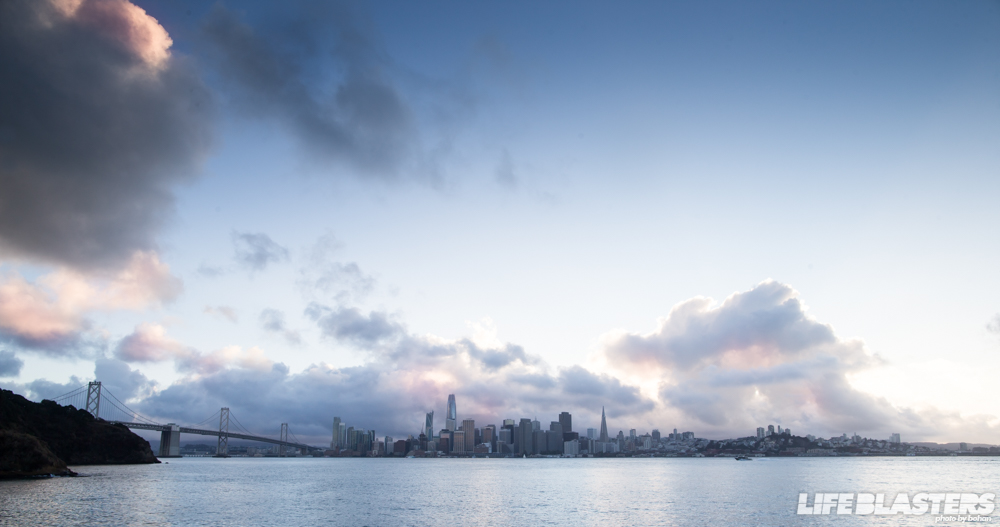 And just like that the year was over as quickly as it started. What's in store for 2018? More music and more flying trips, that's for sure. Maybe another book as well…
.:Bohan