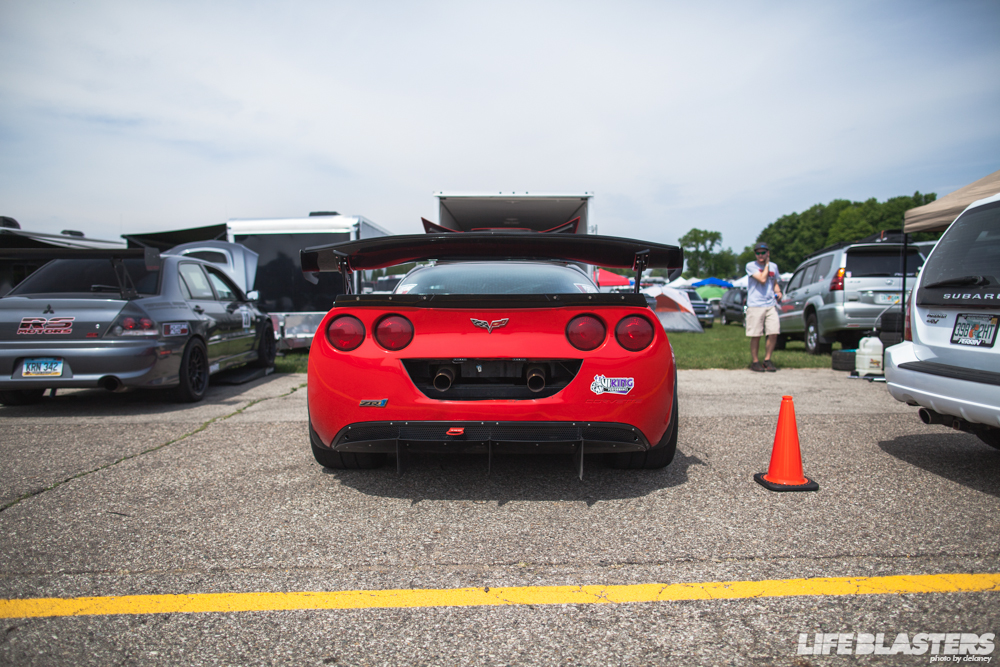 It seems like every year Gridlife gets bigger and bigger. Last year it seemed like it was at maximum capacity, but somehow the Gridlife crew managed to top it. I overheard some conversations that Gingerman Raceway was actually completely full.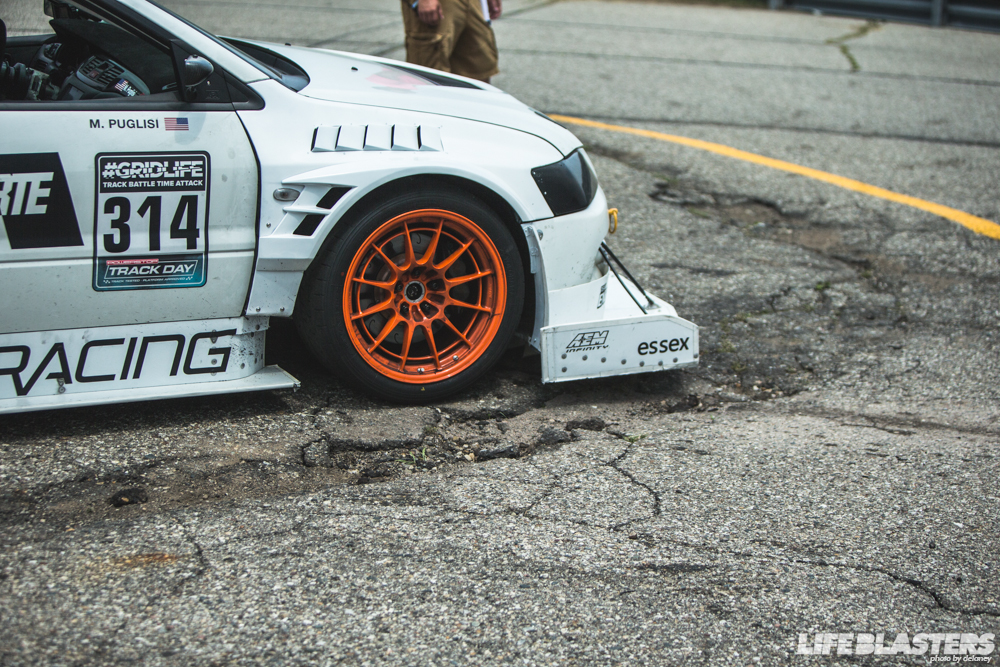 But it's easy to see why Gridlife sells out like it does. There's really nothing else like it around, especially here in the Midwest. Gridlife is basically a mixture of drift, grip, show and music. Think Gatebil but in America, with slightly less horsepower.

Every year the time attack classes get more and more serious. This S14 has been around before, but since we don't have too many time attack events around here, I never get tired of the massive aero.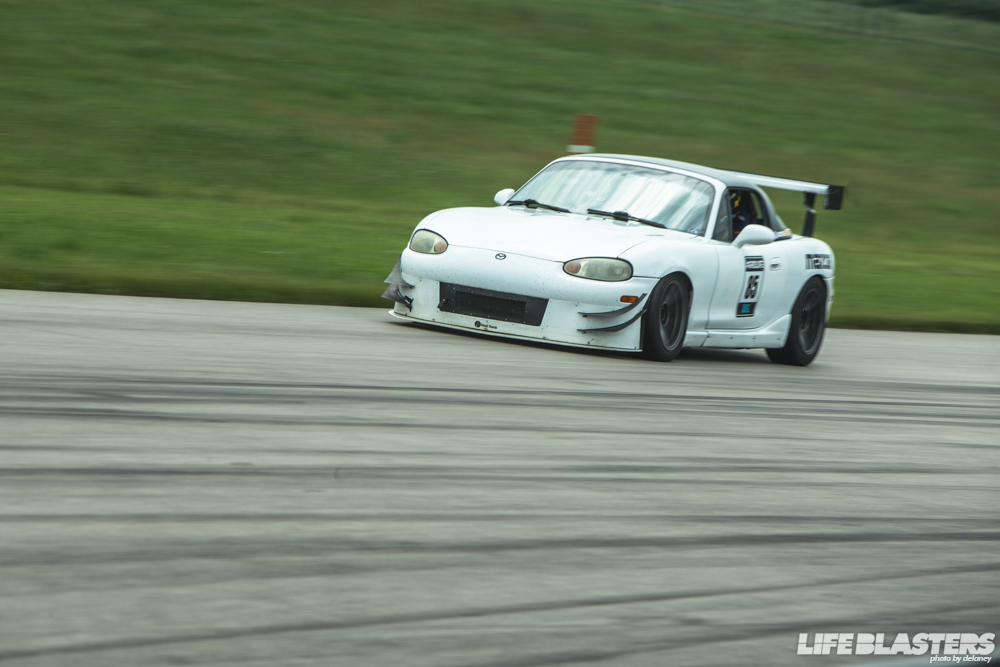 In between the main time attack events and the drifting, the track is open to various levels of HPDE and Track Days. Which gives people the chance to really test their driving abilities, but in a safe place. Drivers are also given classes and have instructors ride with them. While it's not the most hardcore racing event, it's a good in-between filler and means plenty of on track action all day.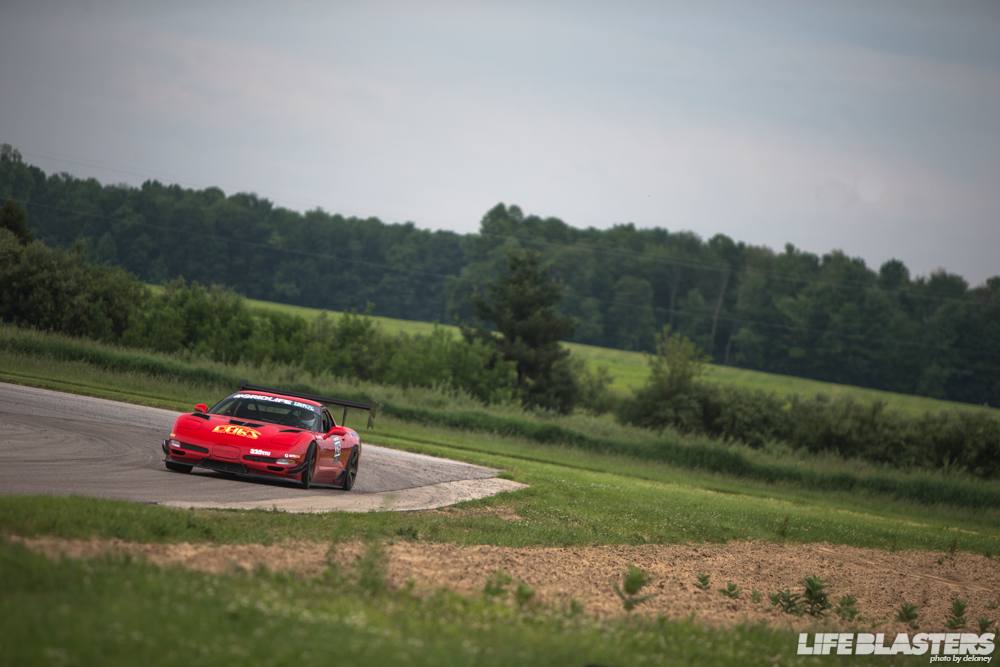 But the Time Attack guys really push it. The last straightaway ends into a sharp right hander into another long straight. All that downforce doesn't always mean grip.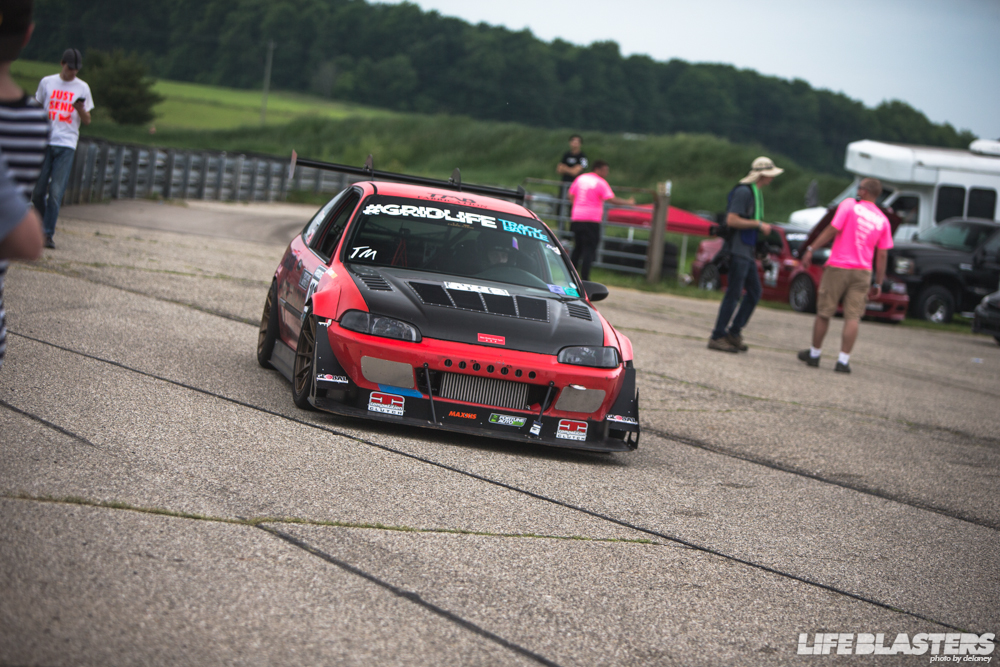 Most people like to laugh at FWD cars, but with proper downforce and a proper driver, they can be a quick menace.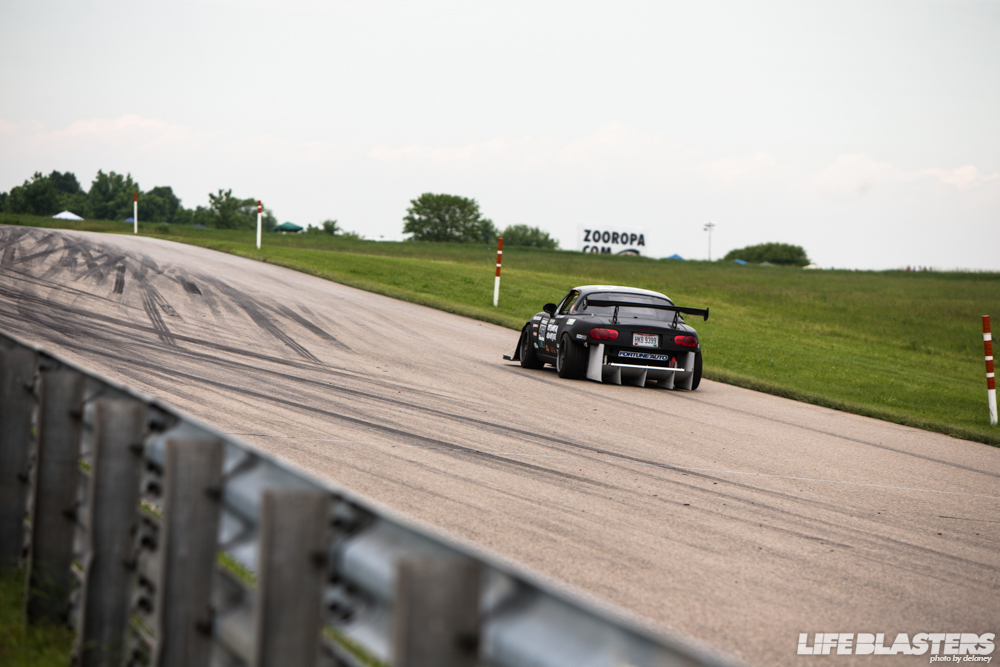 Rear diffusers are so cool.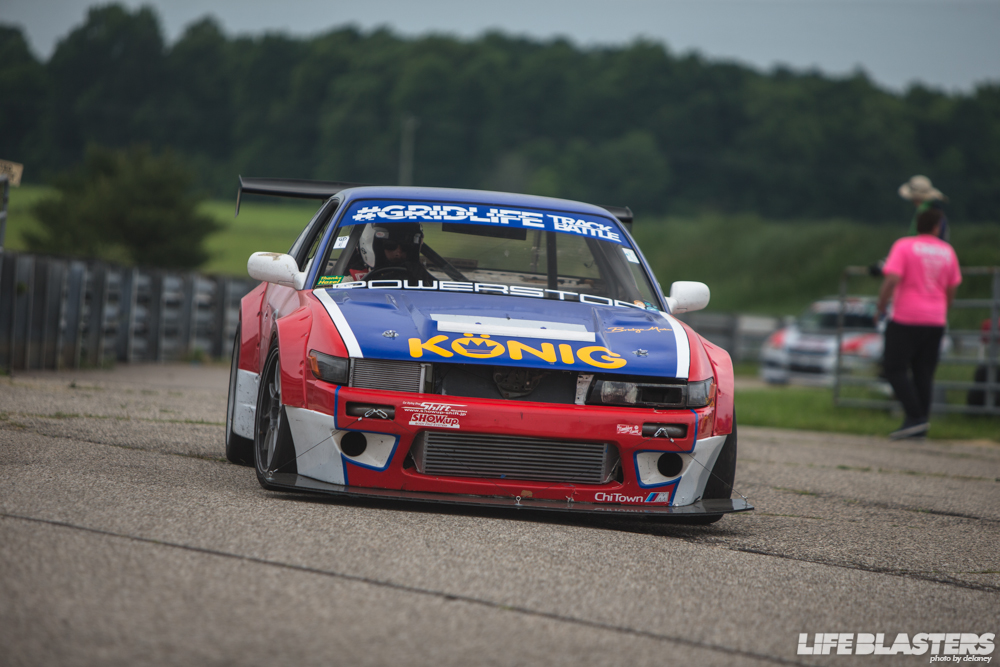 I've seen photos of this car on the Gridlife Instagram, but never saw it in person. The nice throwback to the old Planters Peanut sponsored Datsuns of the '70s is a nice touch. And the wide body isn't a bad addition either.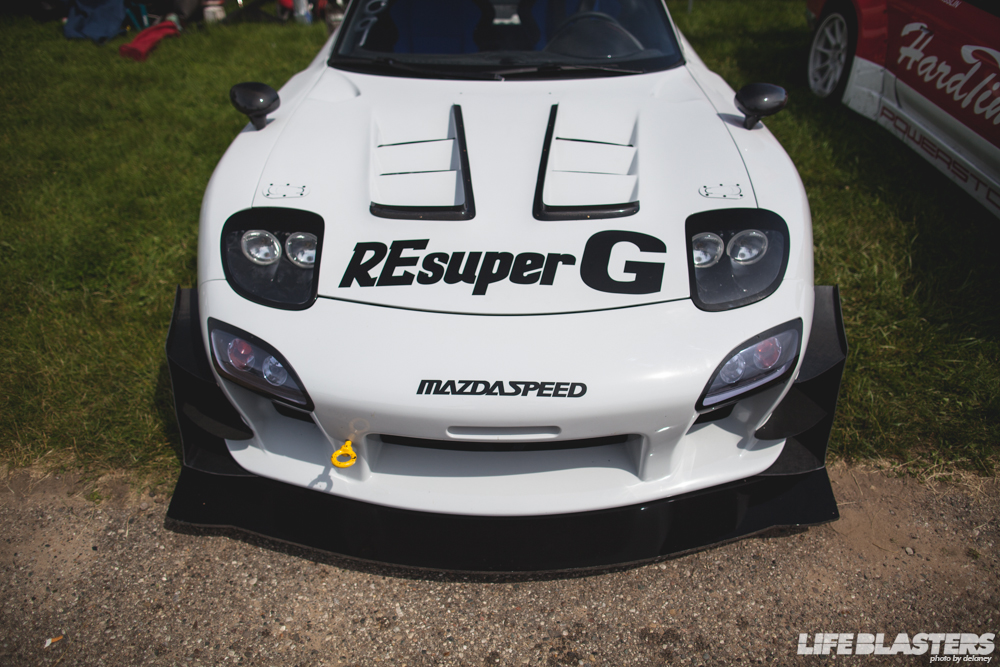 Along side the S13 was this awesome RX7. I've always loved the front foglights on the N1 front bumpers. The FD is already an amazing looking car, but these foglights are just perfect.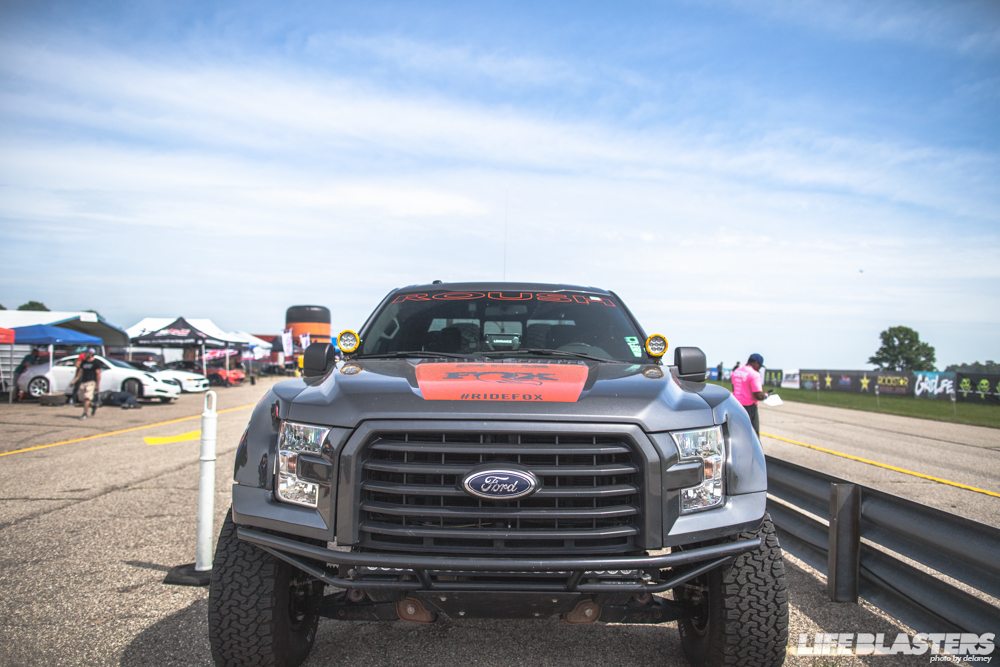 Justin Pawlak had this awesome Raptor prerunner in the paddock all weekend. While there were tons of amazing cars, I did kept coming back to this.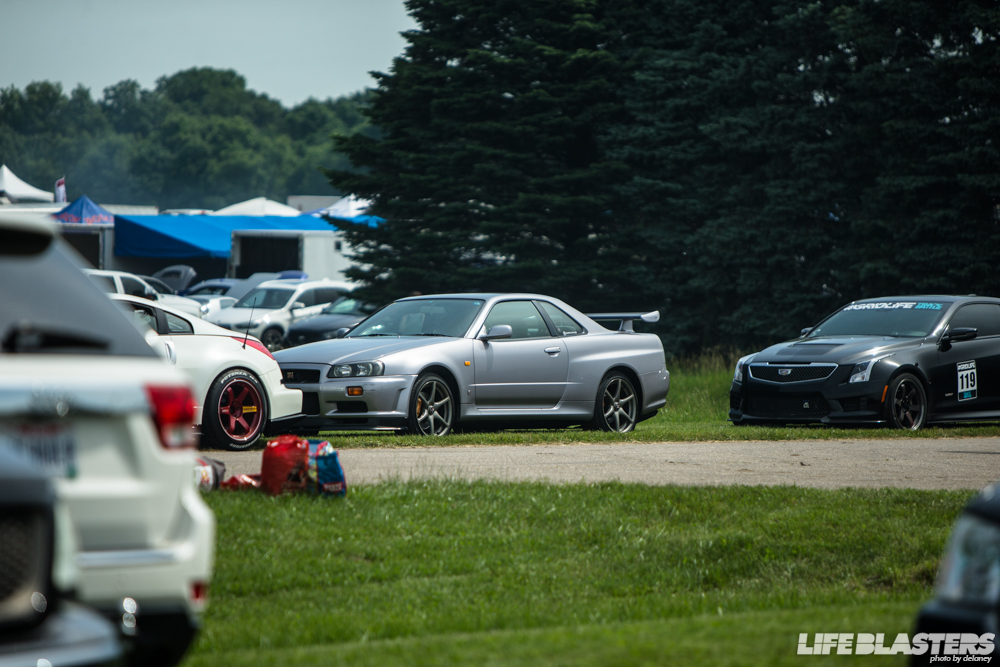 Speaking of awesome, this totally stock R34 GTR passed me when I first got to the track. While R34s aren't too rare to see anymore, seeing one with its original wheels is pretty rare.

It doesn't matter what you drive, as long as you push it. Evo? CRX?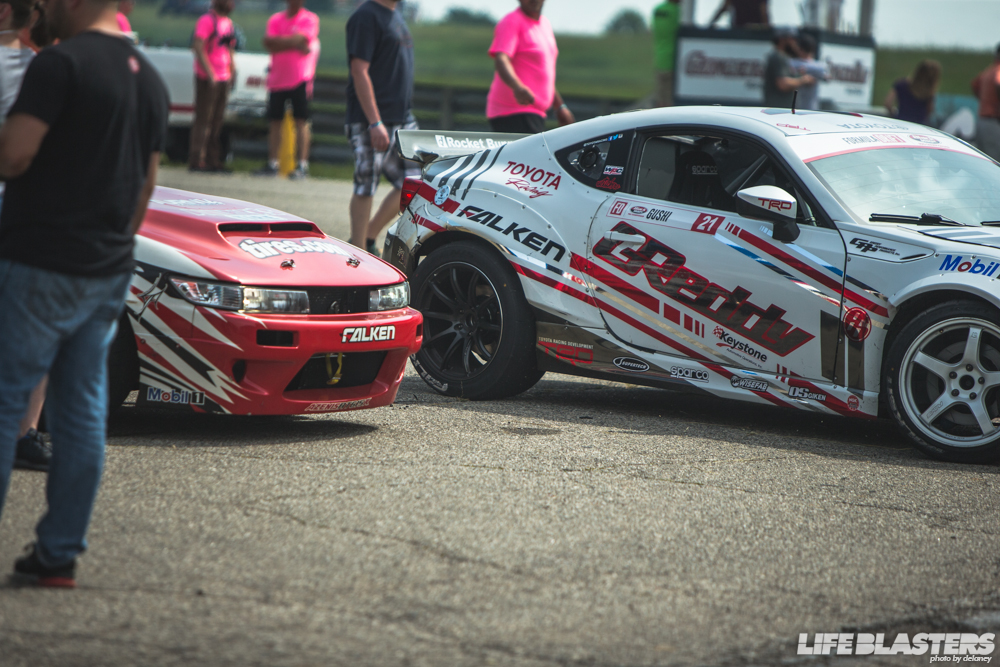 But let's talk about the real main event, drifting.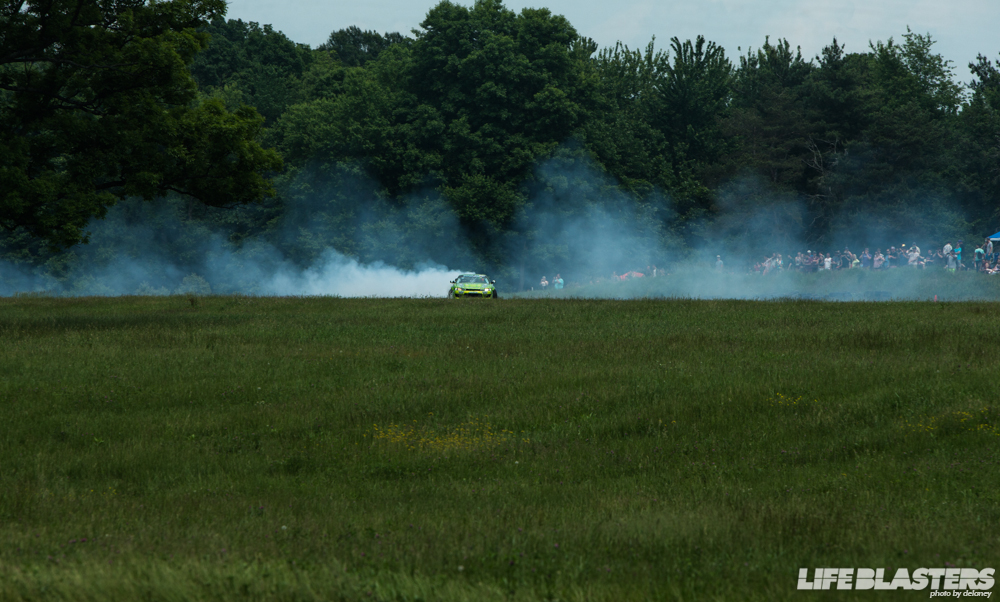 While Gridlife likes to keep their events incredibly diverse, the drifting always gets the crowd to come and line the sides of the track.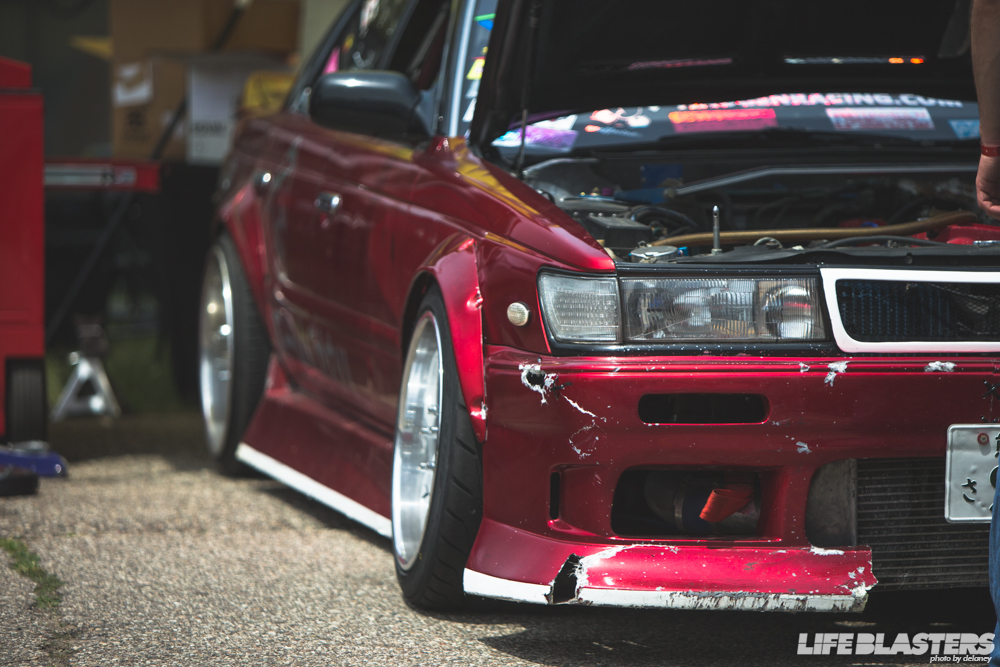 While the pro cars are awesome, I've always been fond of the privateer cars. The style and individual touches just make the cars so awesome.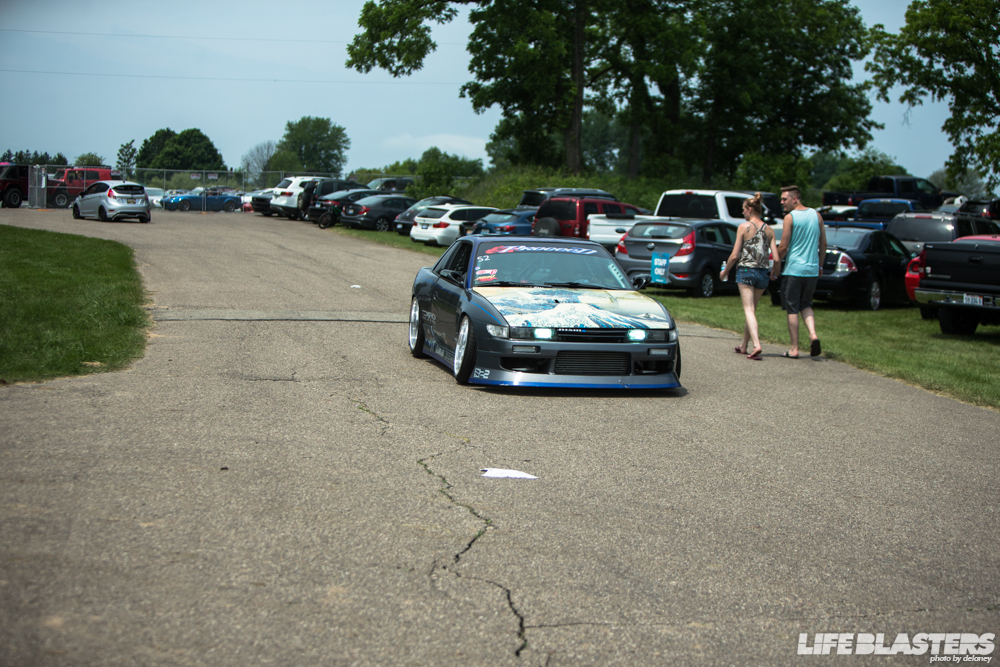 You know it's a true party when Team Proceed shows up.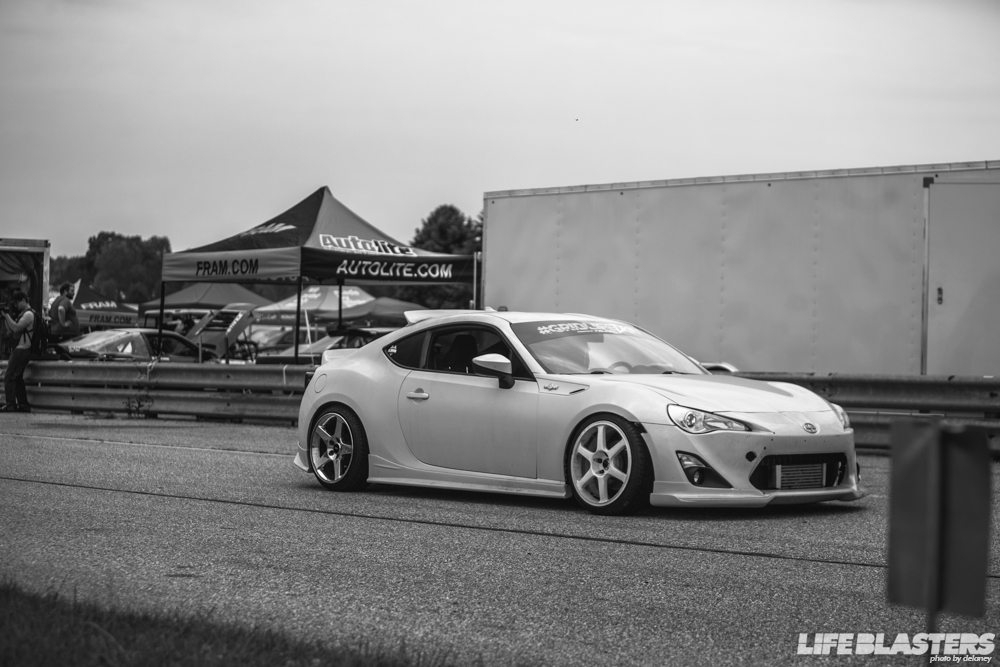 I absolutely loved this FR-S. Clean, but still aggressive, even with the Mustang rear wheels.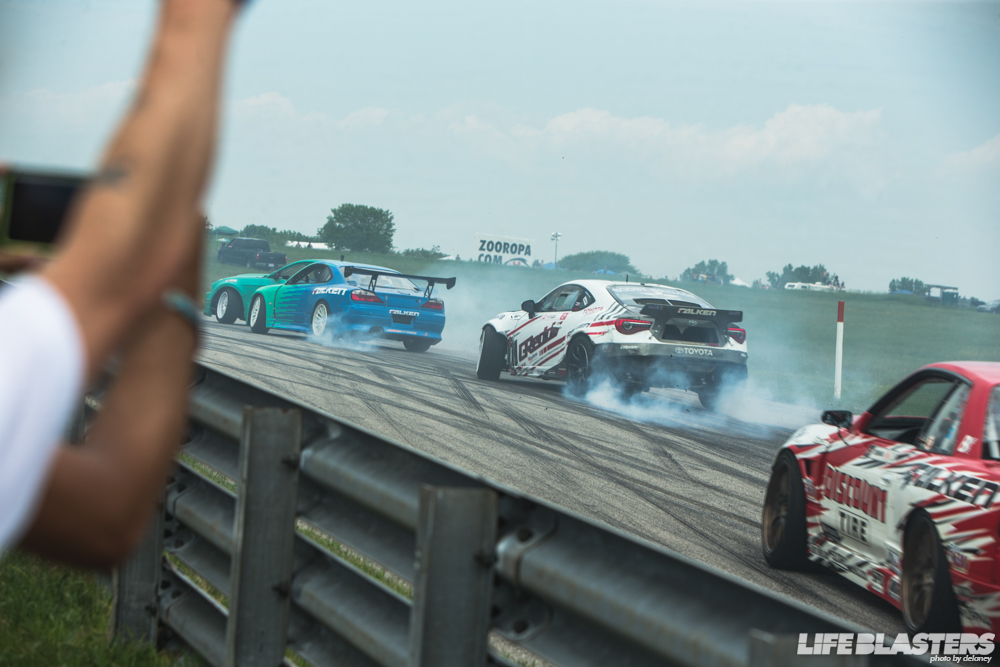 Like last year, Team Falken brought out a huge number of cars from their historic collection and current cars.

I never get tired of the commitment the drivers have coming into turn one. Throw it to the left, slide back out to the right and slide trough the left handed turn one as fast as possible with as much angle as possible.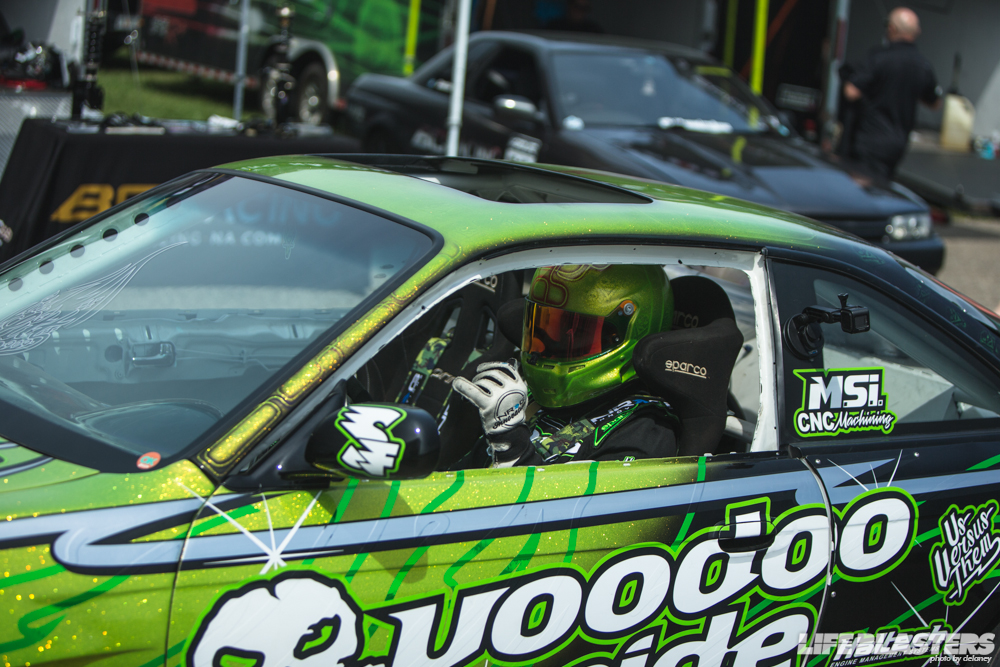 While Team Falken had an awesome line up, I was happy to see Ryan Litteral back. Between seeing him go crazy on the Hoonigan channel and how he goes all out at Gingerman he is always a sight to behold.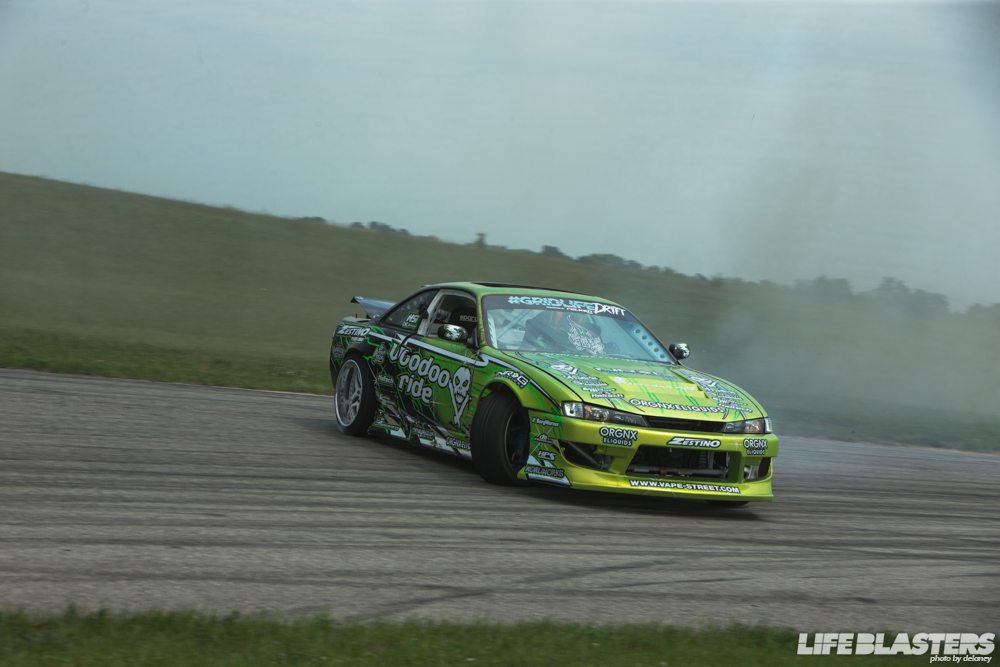 Every corner, all weekend, he came into turn one like this.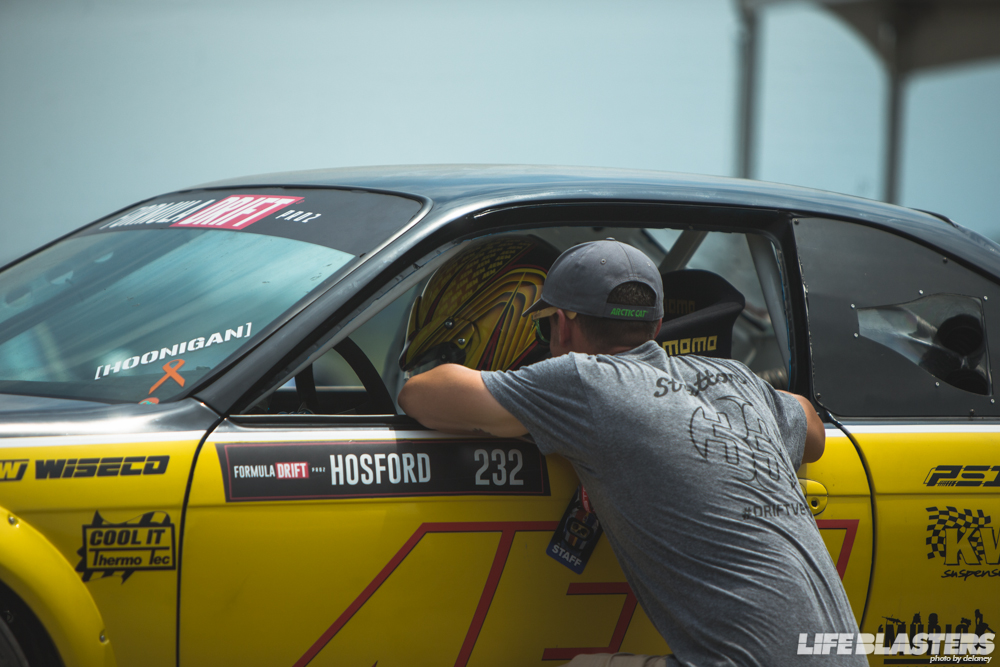 Corey Hosford brought out his Boss kitted S14 for some runs too.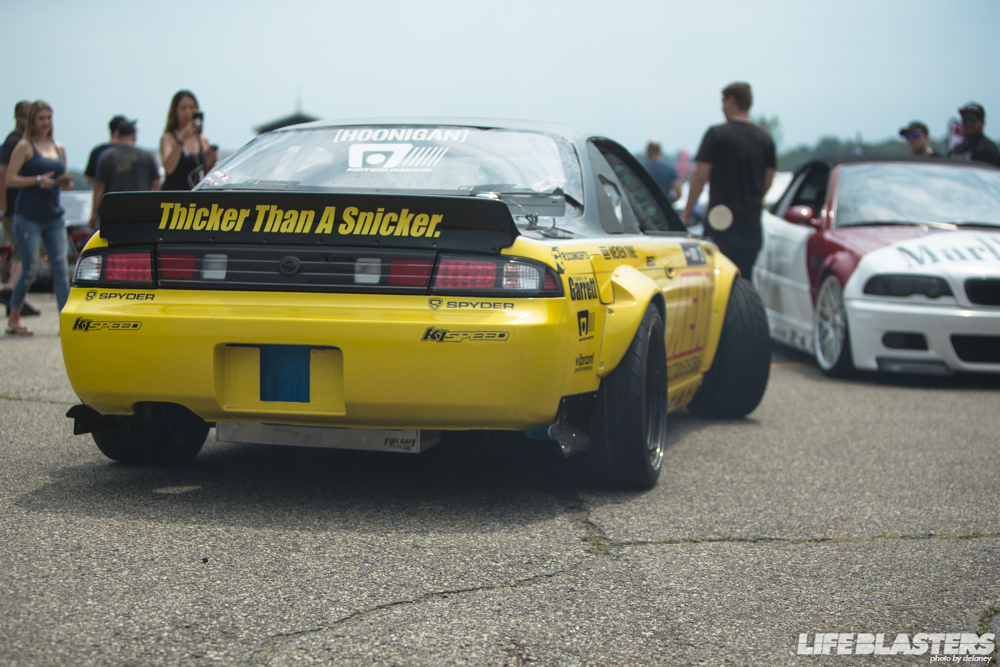 True.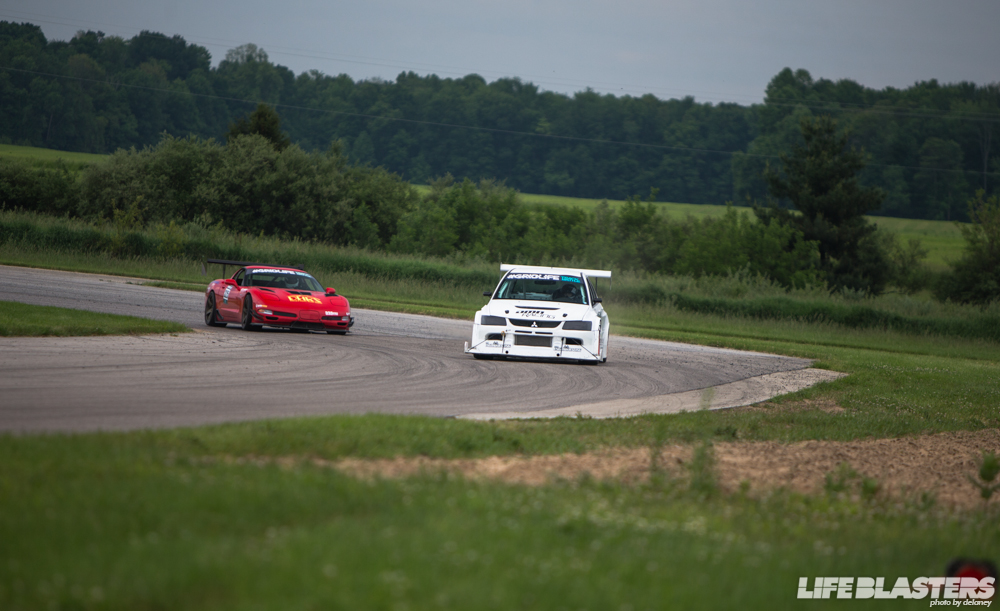 The time attack cars were practicing for their touge battles. Basically, the cars would set their times, the next day they would line up and get two runs. One car would lead for one lap, then the chase car would lead. The best time of the two would win, just like the old touge battles.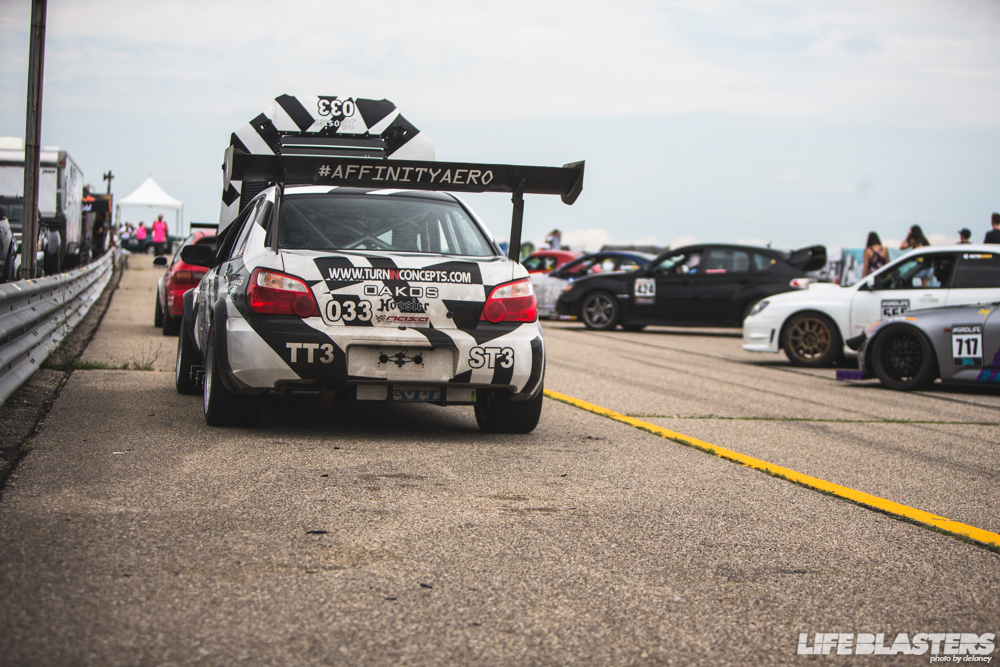 The combination of all the cars at Gridlife never gets old.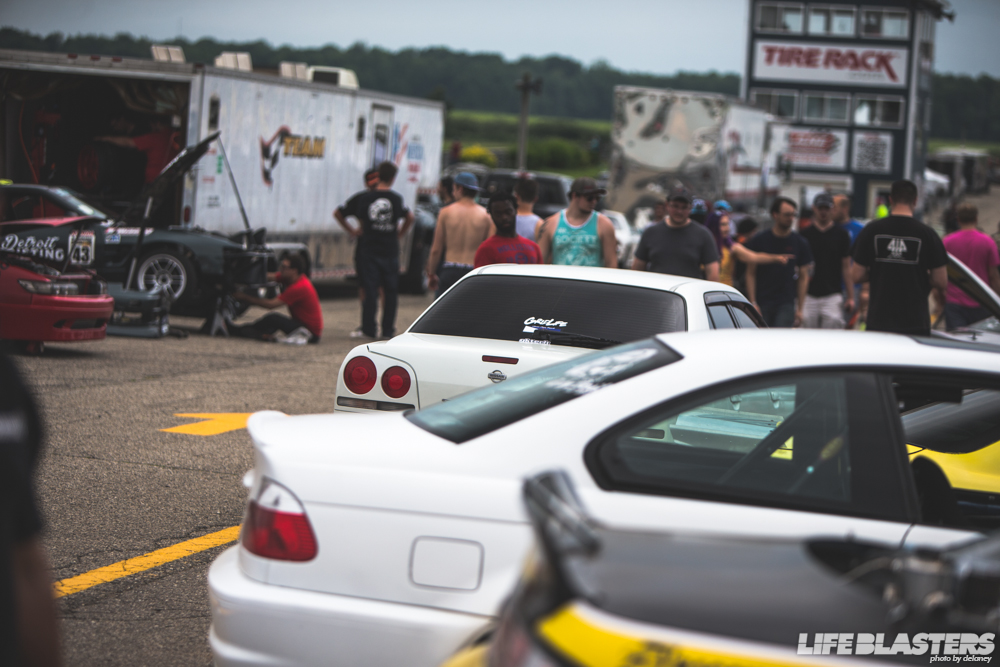 I'm amazed at how many R34s there are now.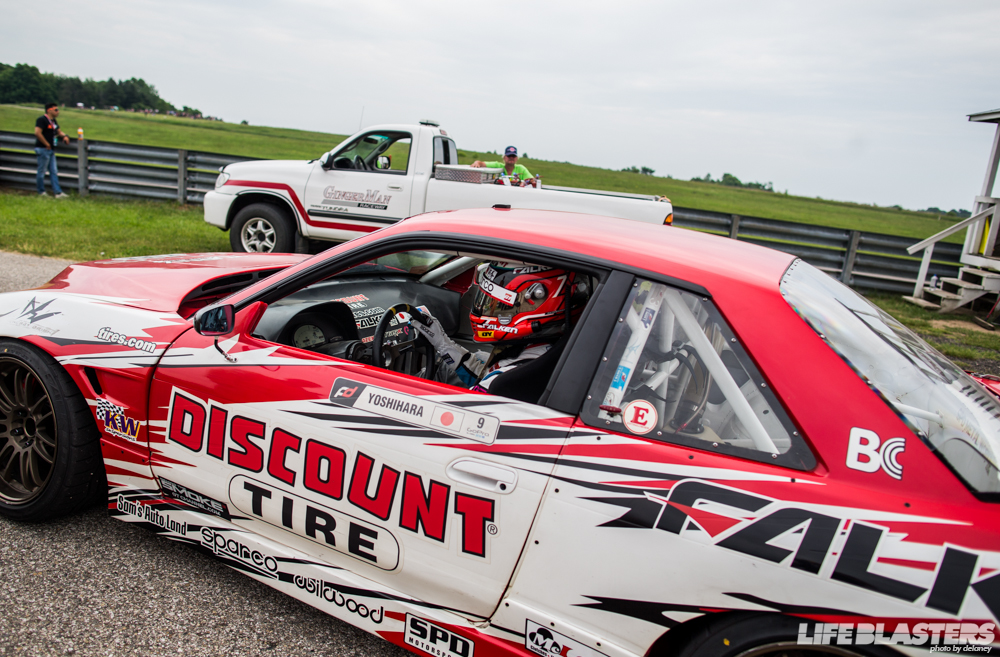 For the drifters, there was a decent line up of drivers. Yoshihara.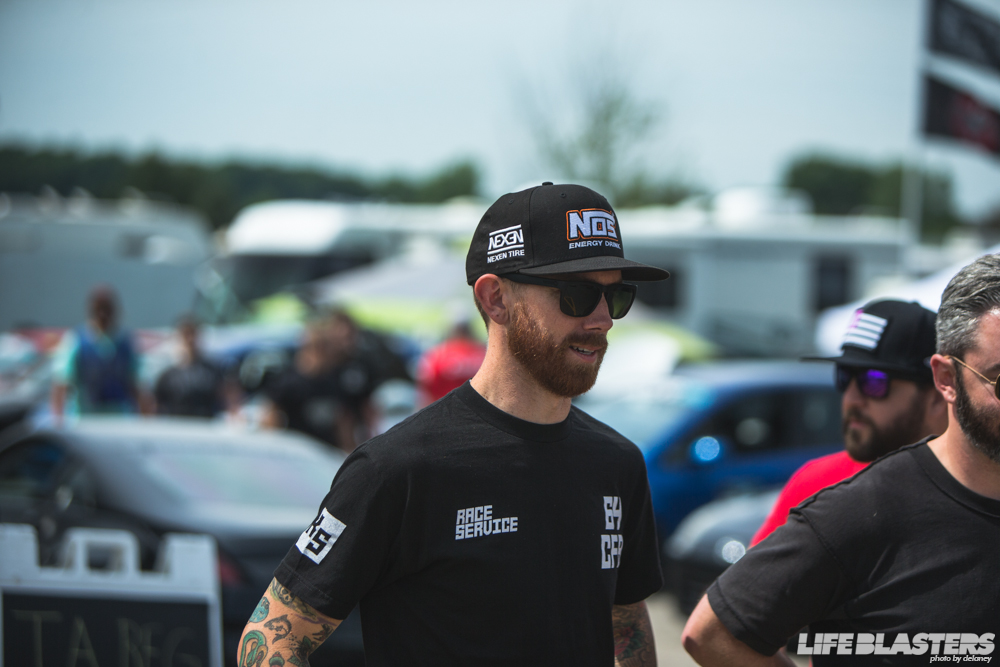 Forsberg.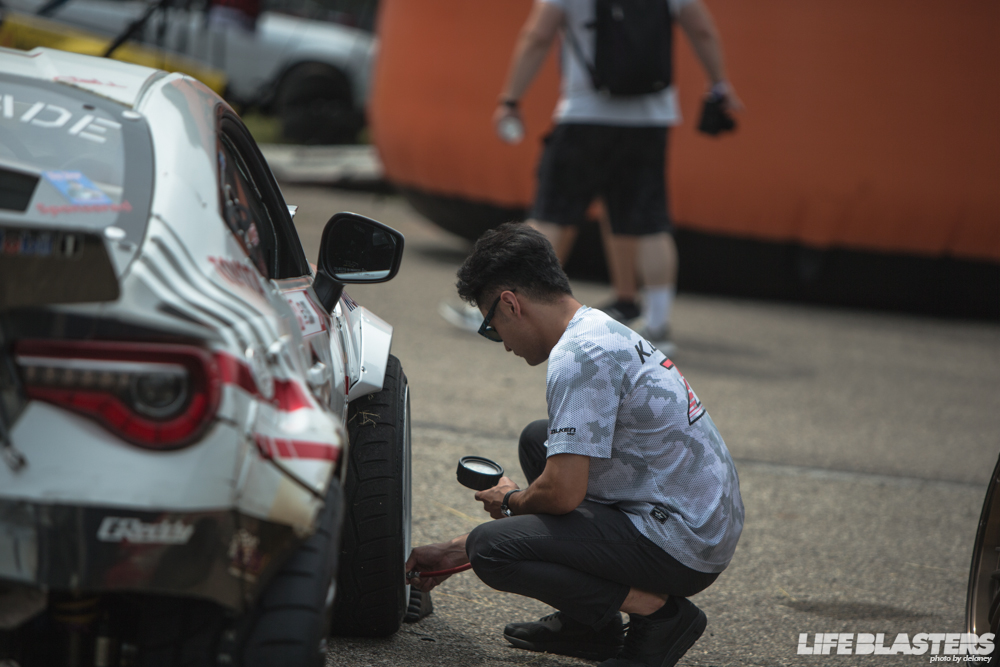 Gushi.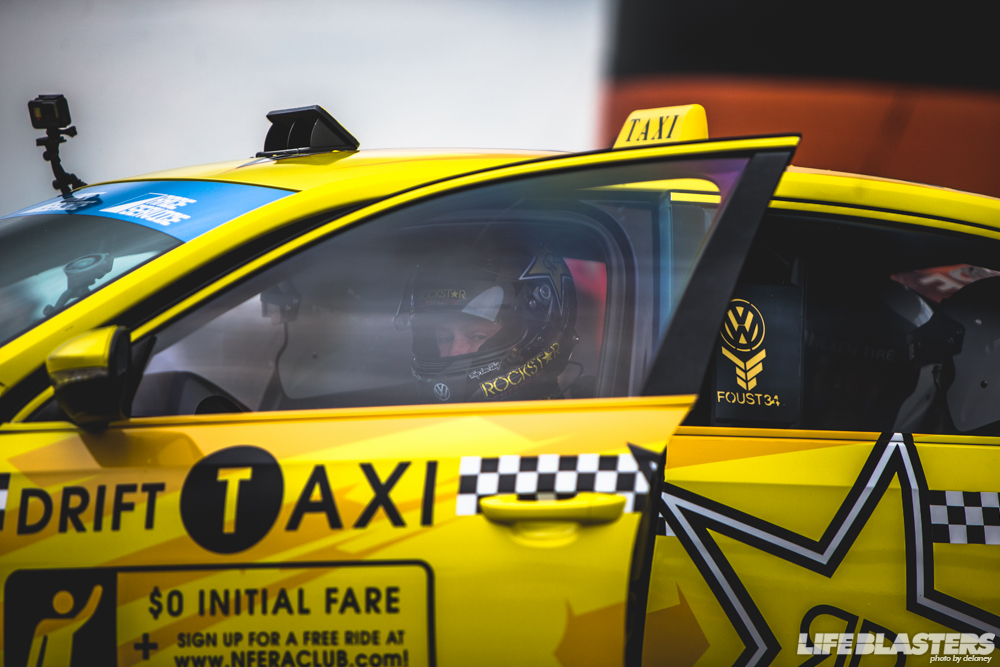 Foust.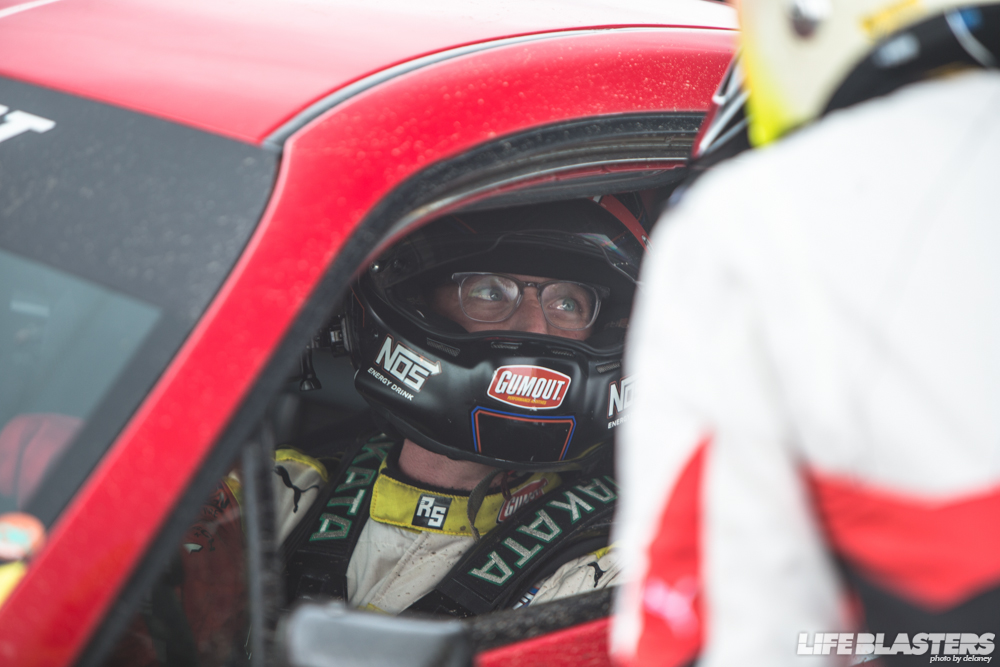 Tuerck.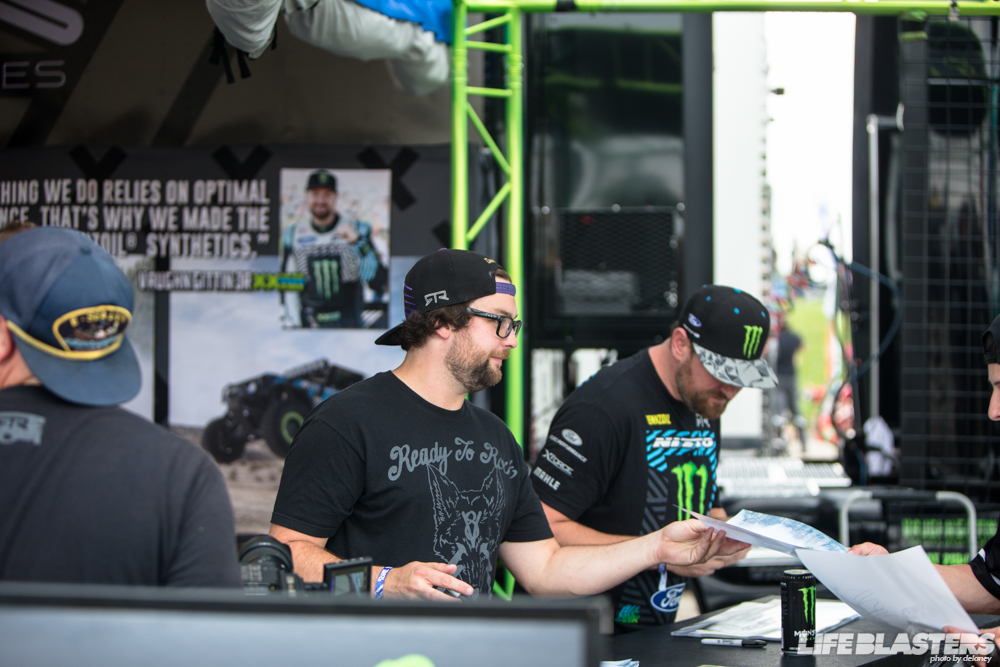 Denofa and Gitten too.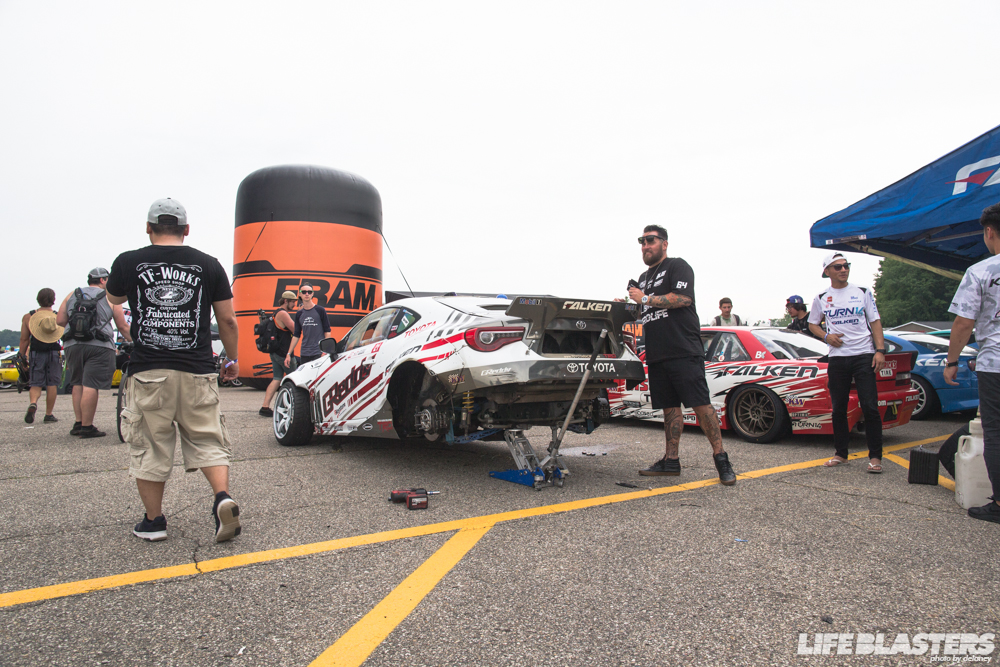 And Jared DeAnda was on hand to lend his voice.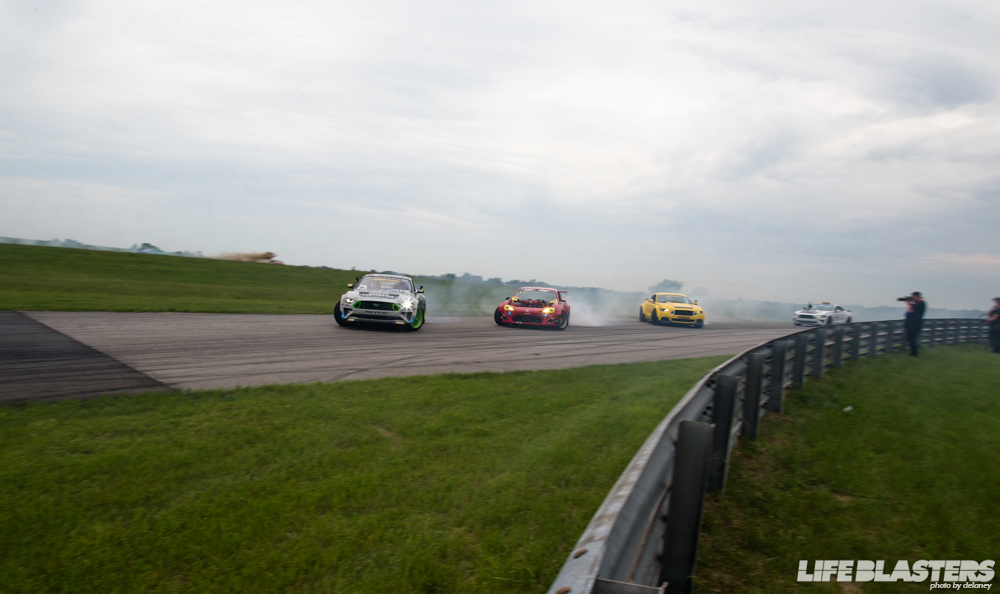 The Gitten, Tuerck and Denofa combo was a regular sight all weekend.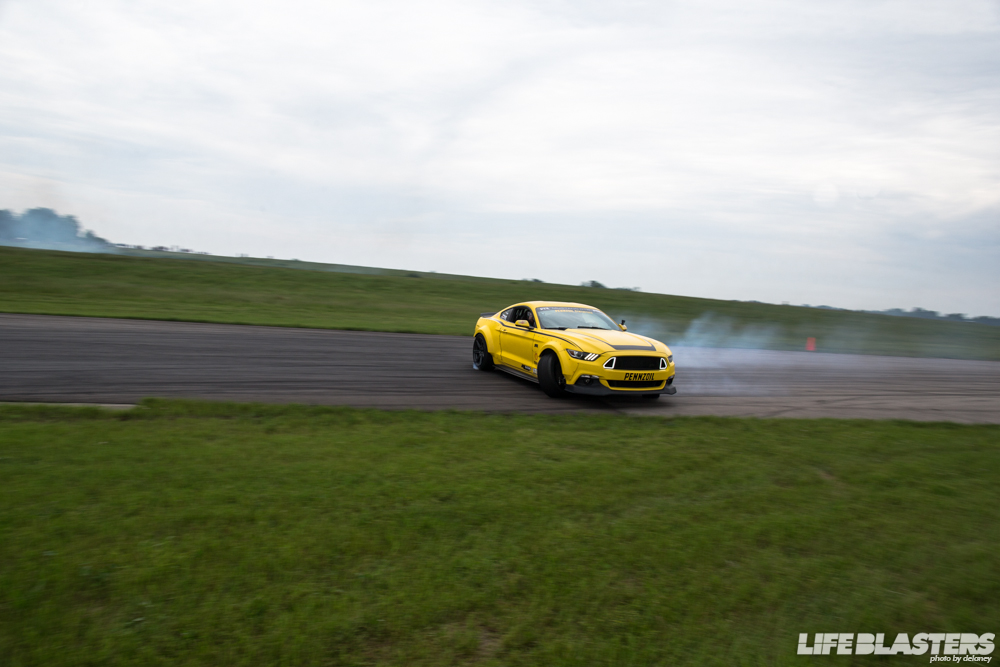 Although when Denofa was alone, he wasn't afraid to huck his Mustang.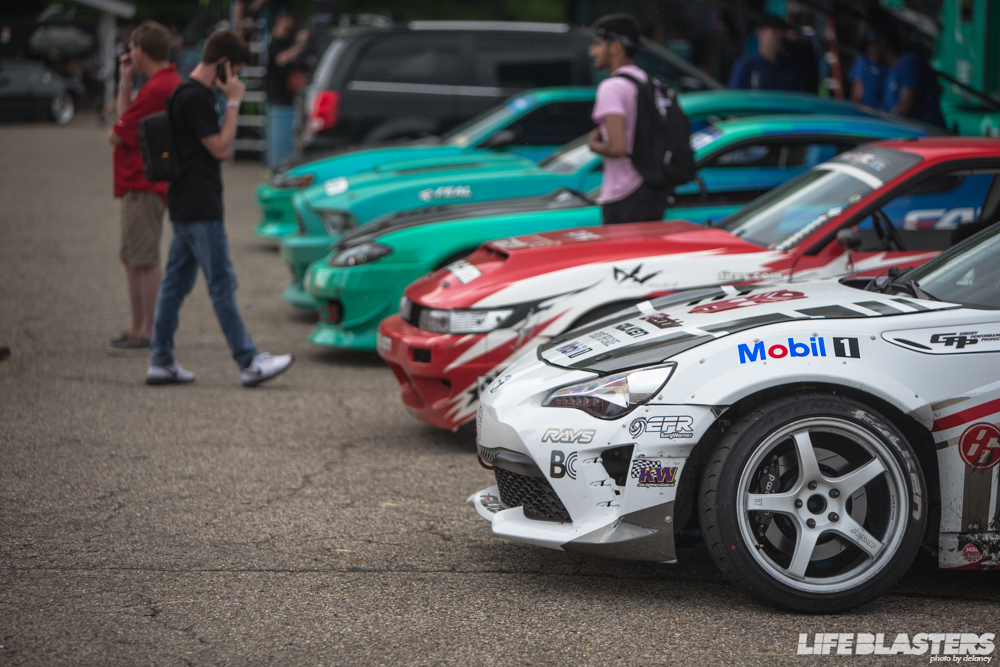 All the Falken cars together.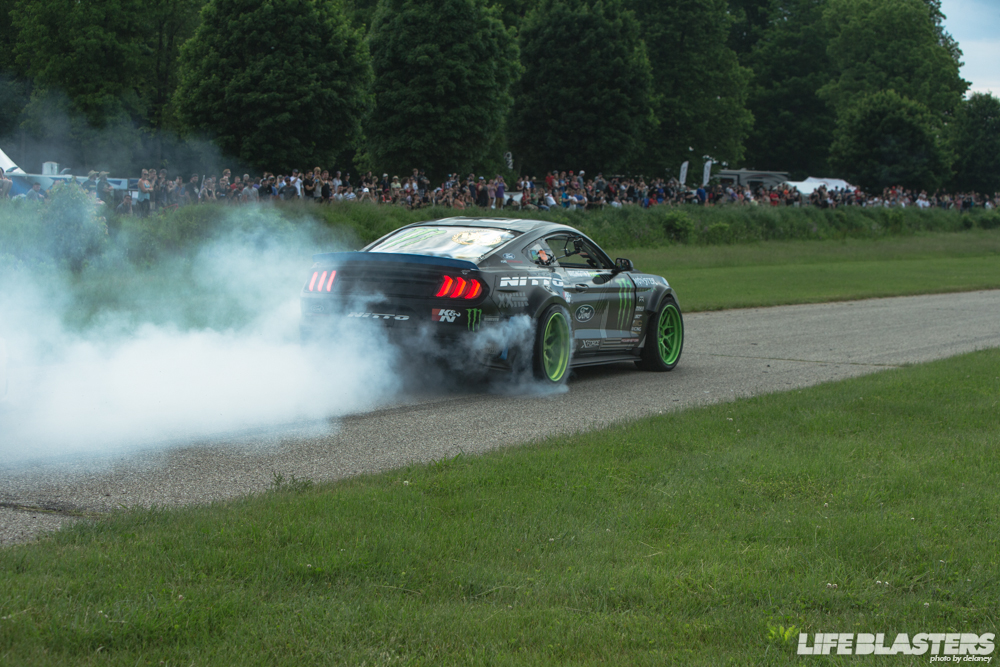 Have to warm up the tires somewhere.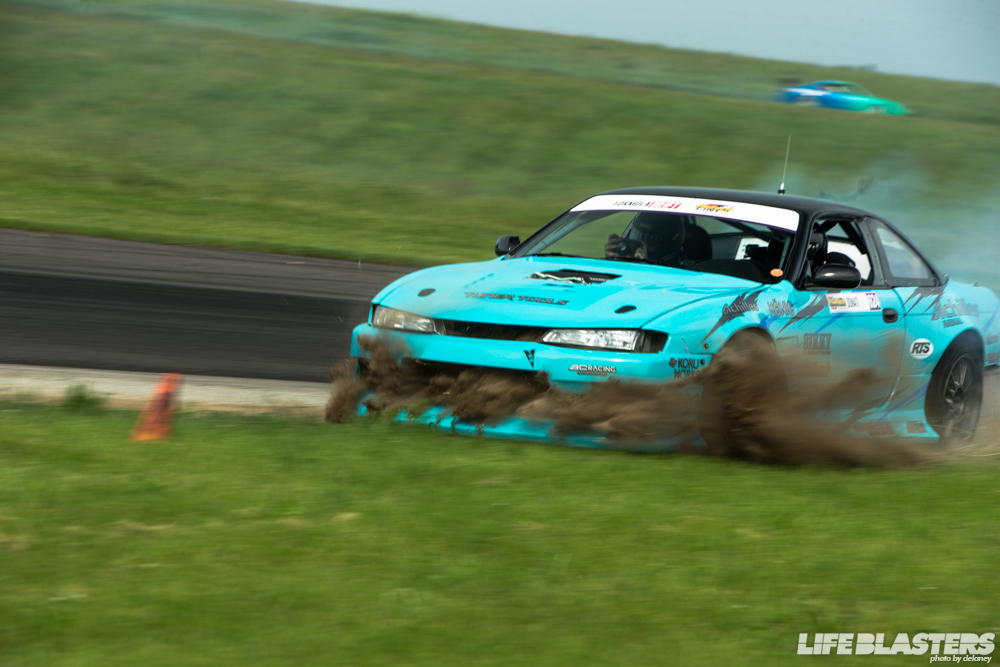 With so much drifting action, every once in a while something goes a little wrong.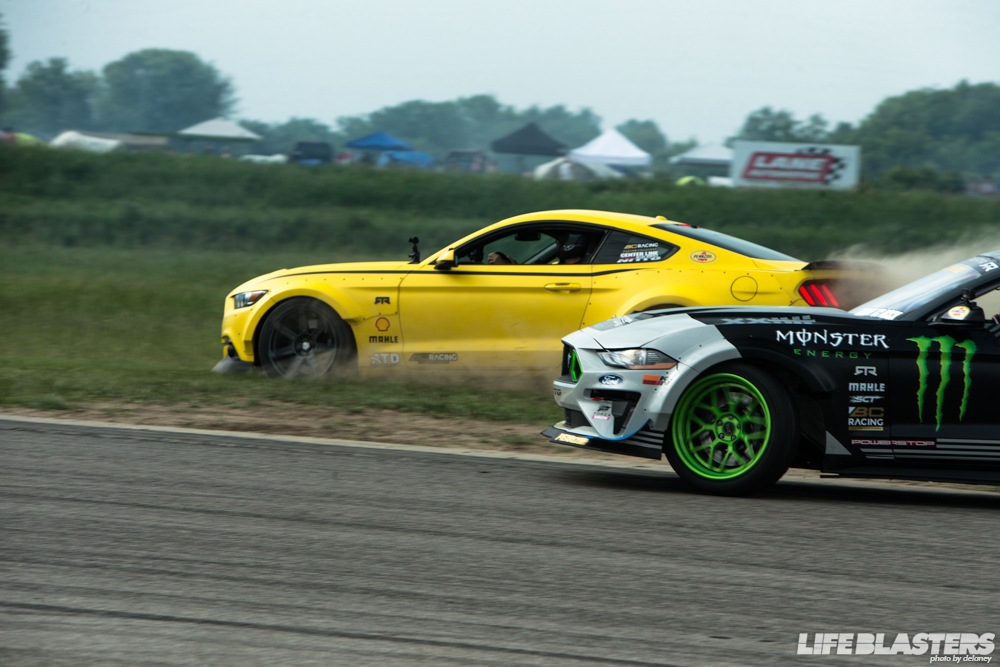 It's all good though.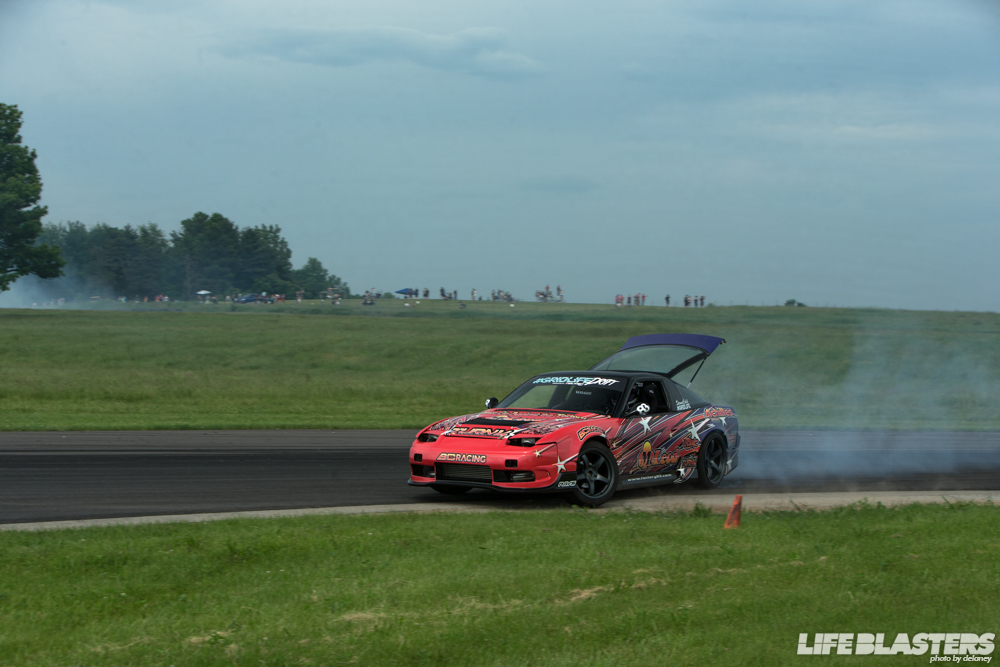 Extra downforce never really hurts either.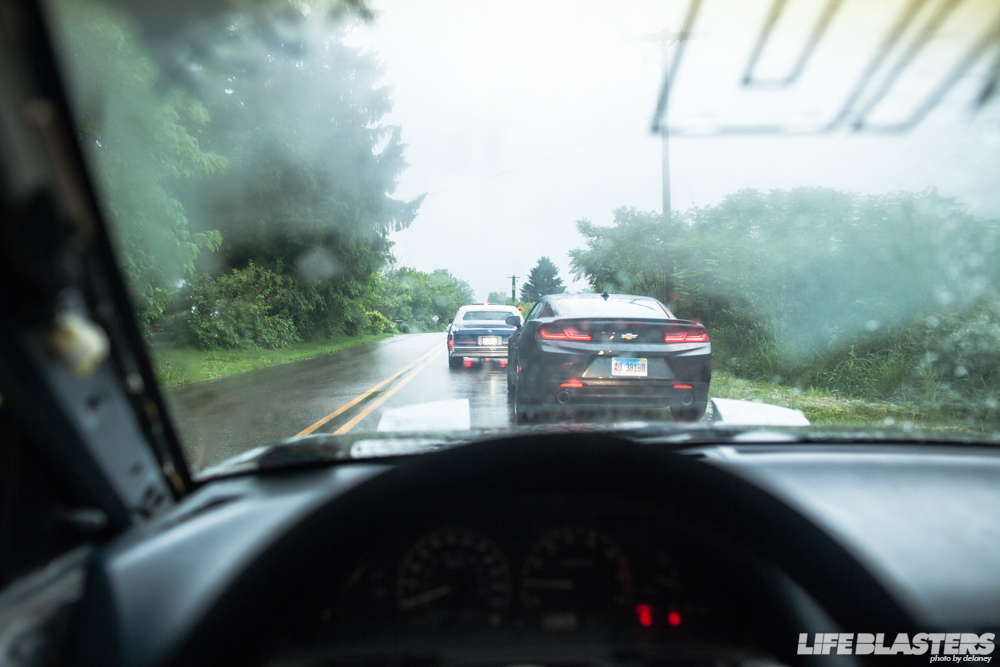 Saturday morning, the skies absolutely opened up. The drive to the track in a lowered 240 wasn't ideal especially when some puddles here higher than the car. We had to wait outside the gates for about 45 minutes. Some people were upset, but there was some lighting so all the gate workers had to get to safety.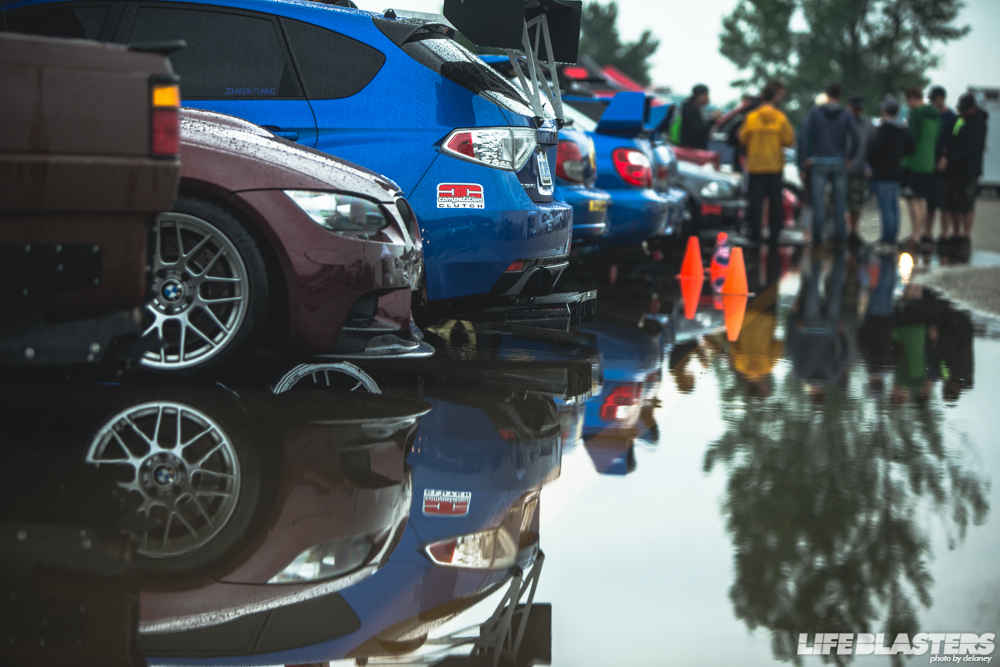 You can see how much rain fell.

Car cover, nope. Just need a good tarp.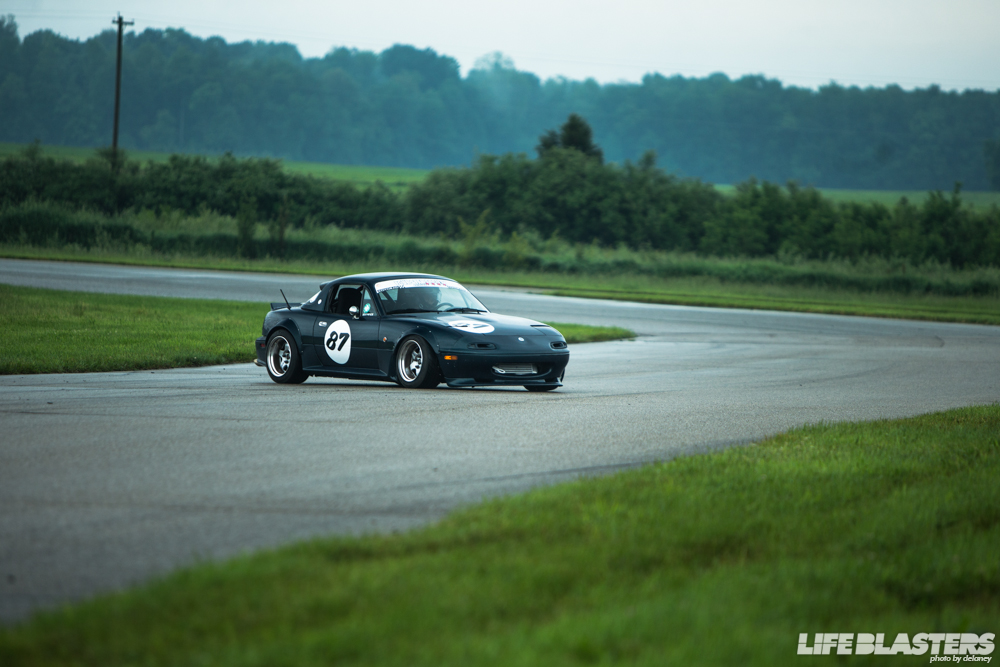 The HPDE cars were out and some had a harder time with the wet track than others. But after this spin, this Miata was looking good.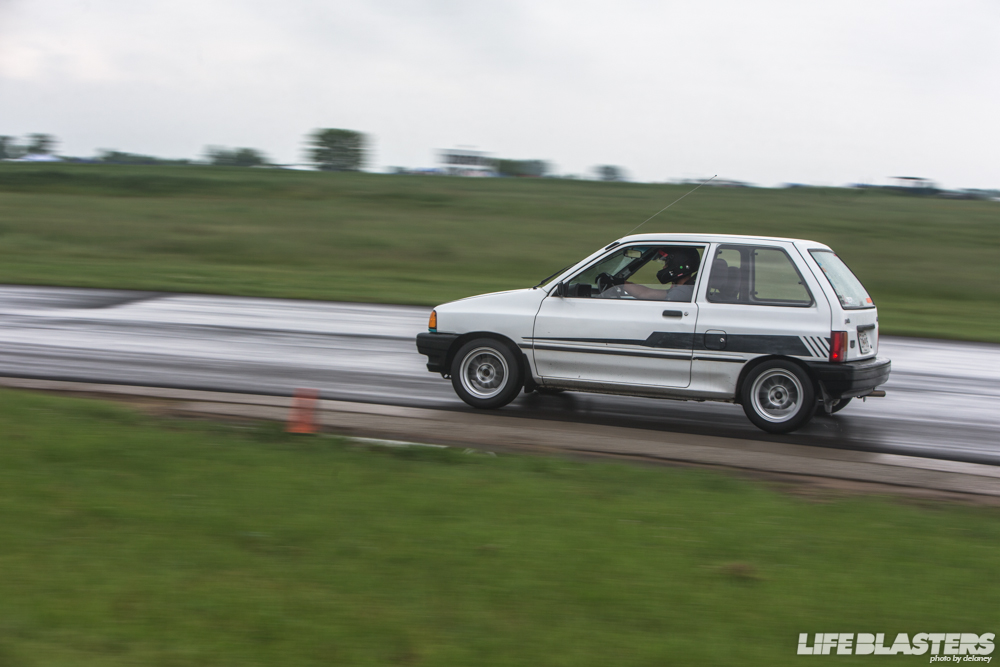 Anything is a race car.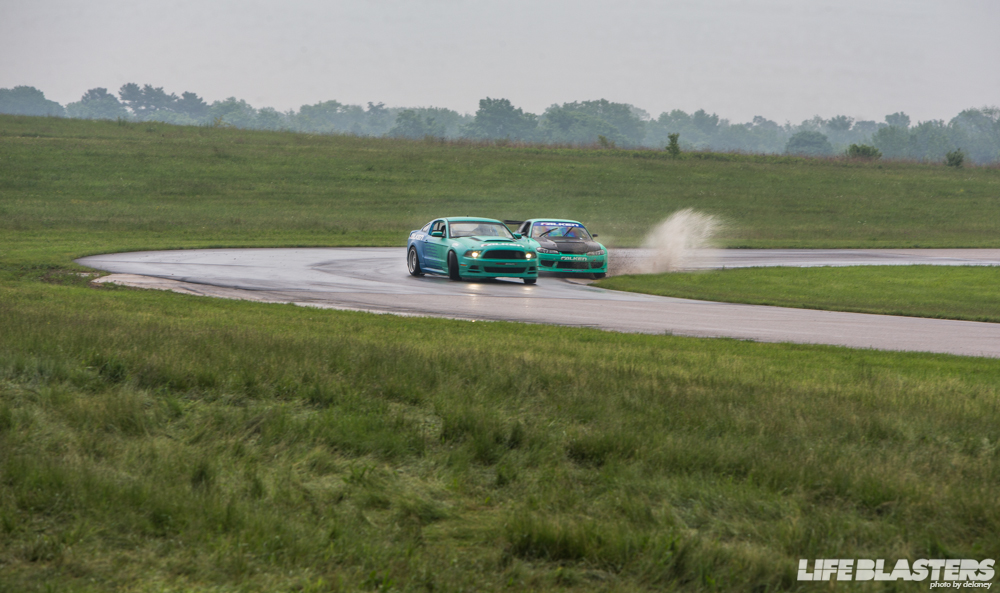 The drifters couldn't careless about the rain. Puddle drops make everything cooler.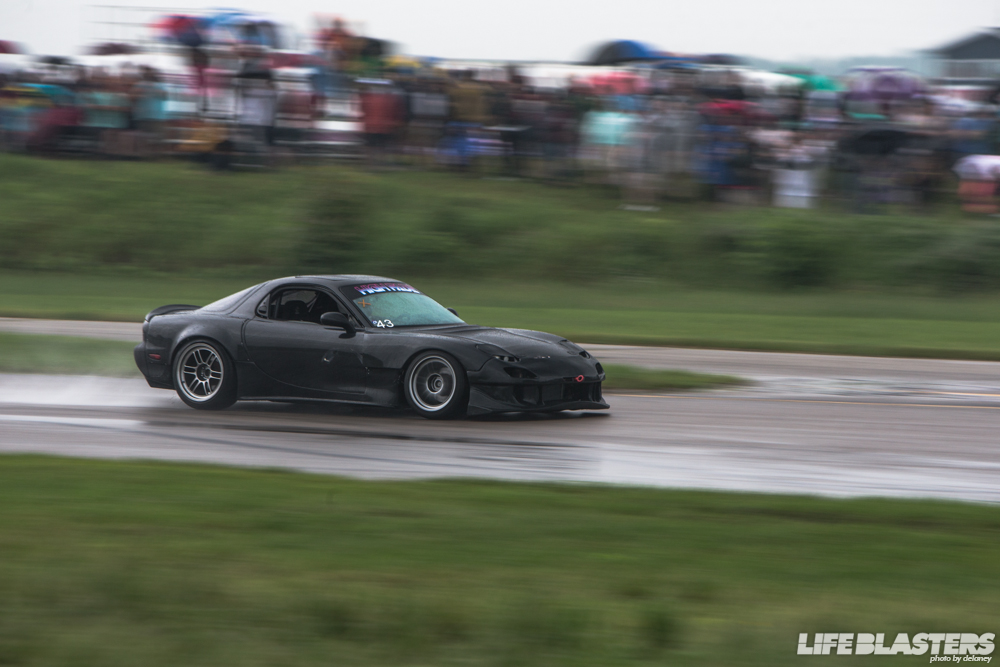 V8 power and some rain, perfect for drifting.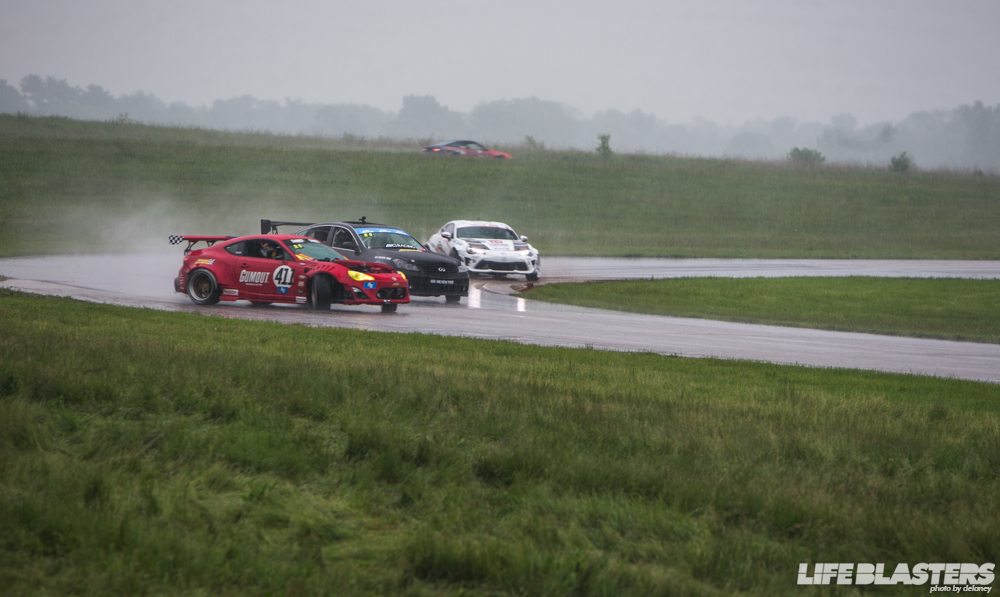 Rain or no rain, it's still a party.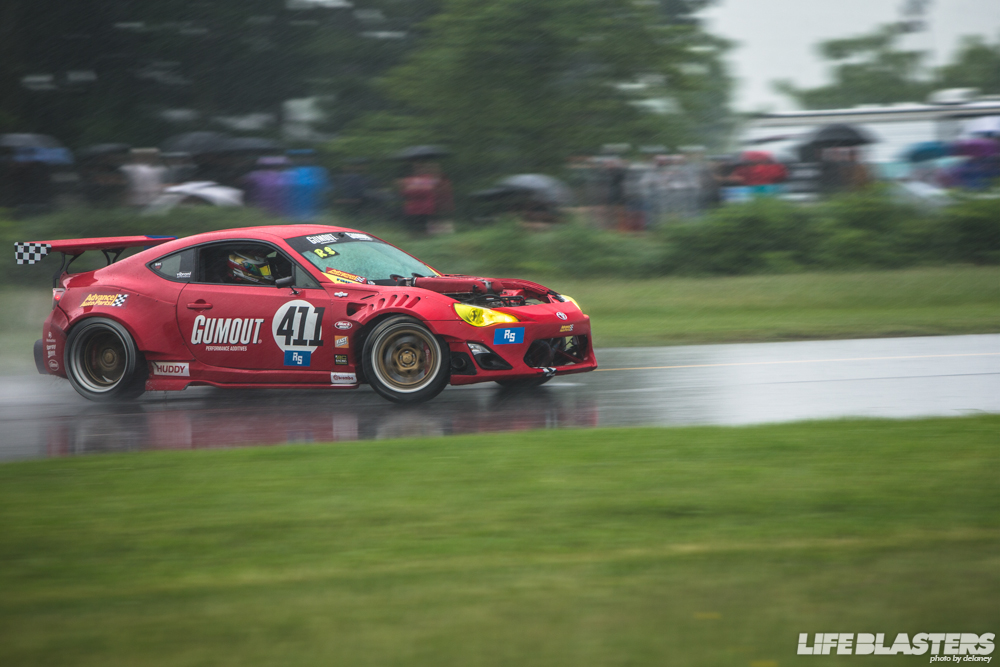 I've always loved rainy photos, the rain going against the car always makes for an awesome looking photo.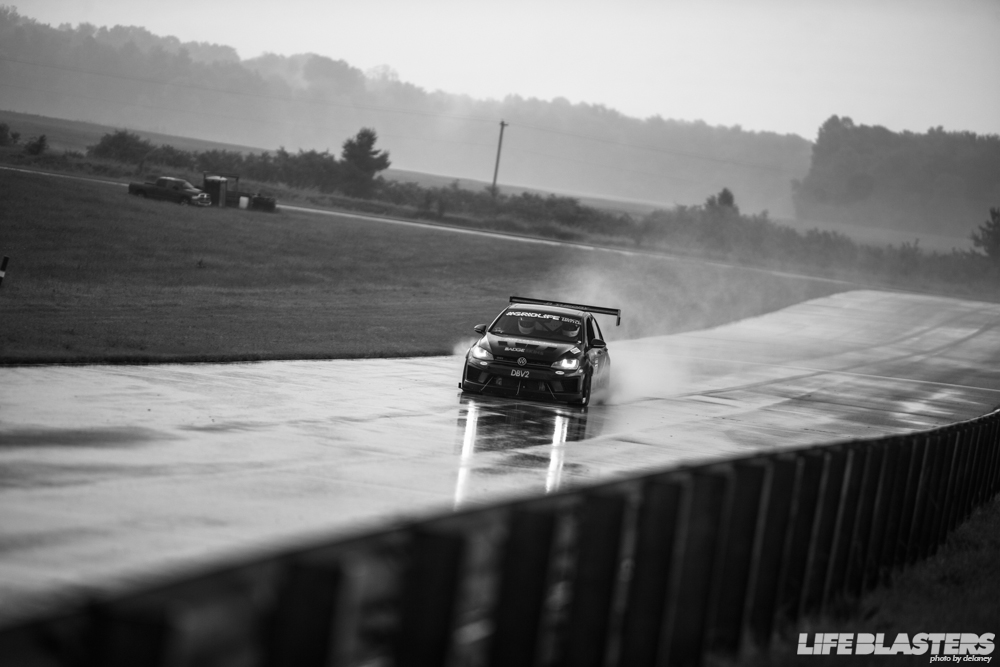 And rooster tails never fail to disappoint.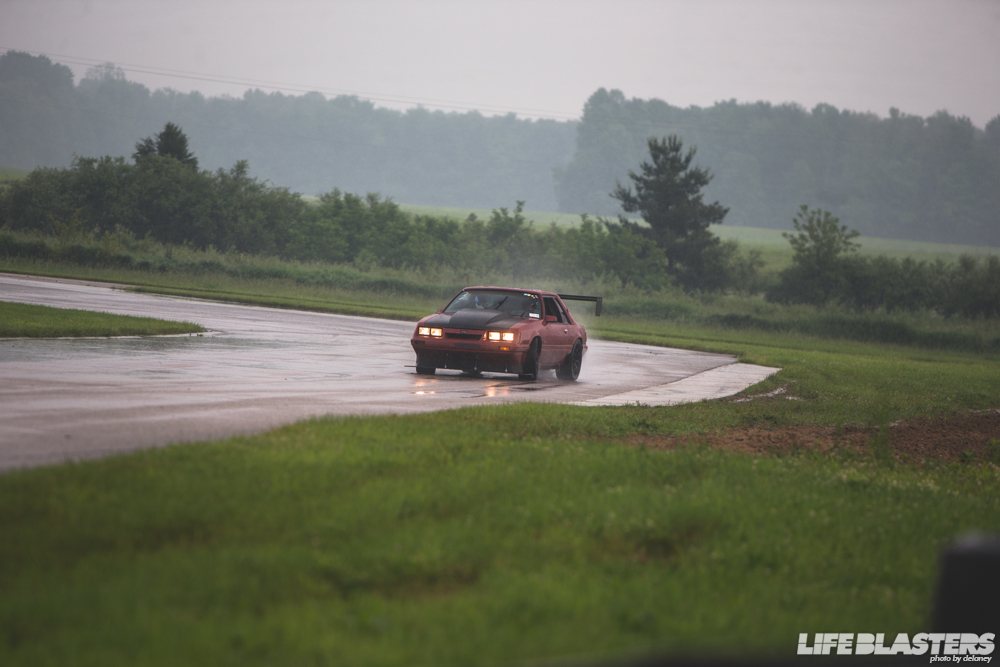 Cars were sideways here wether it was dry or wet.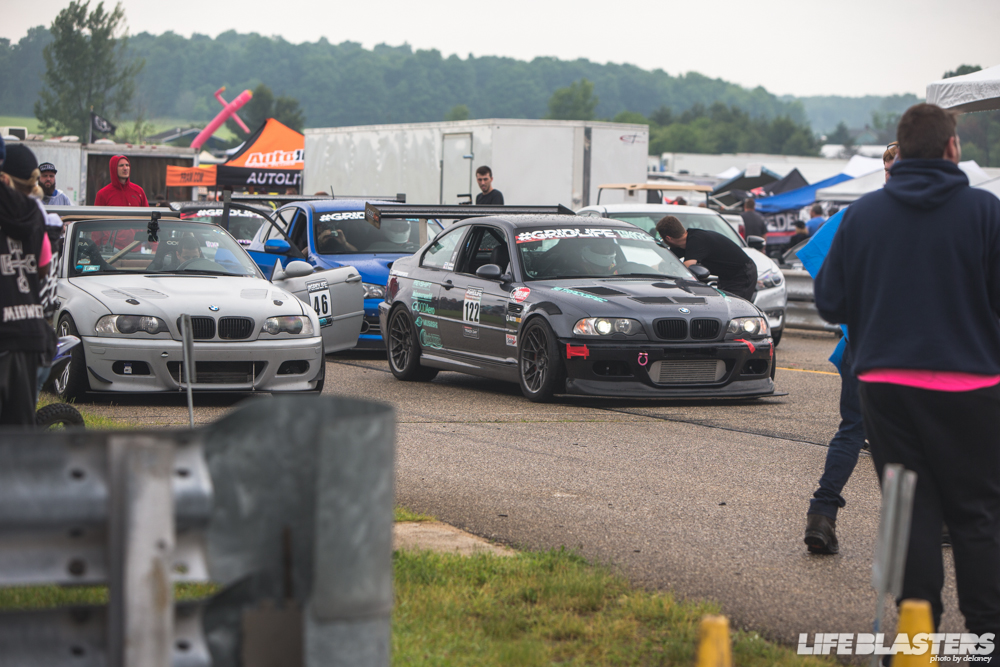 M3s seem to be the perfect time attack car.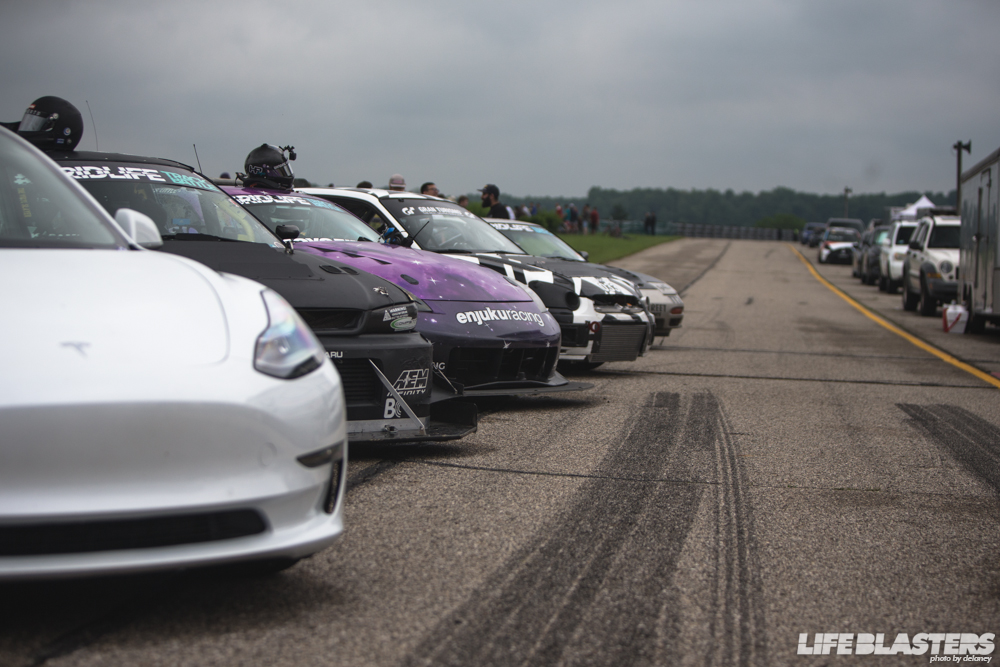 All these purpose built cars, and a Tesla.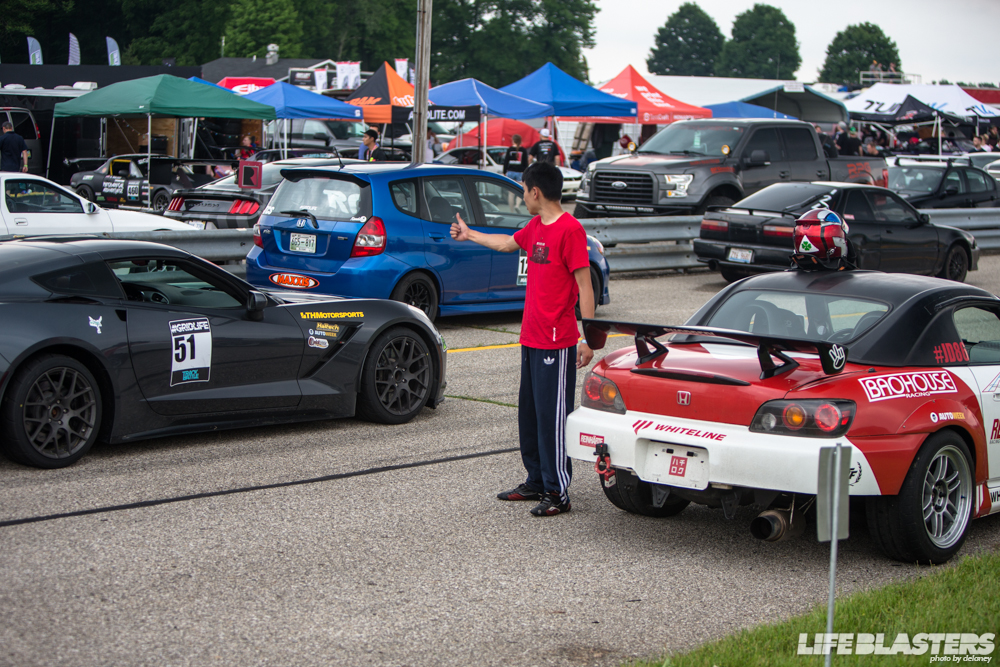 Saturday started with the touge battles.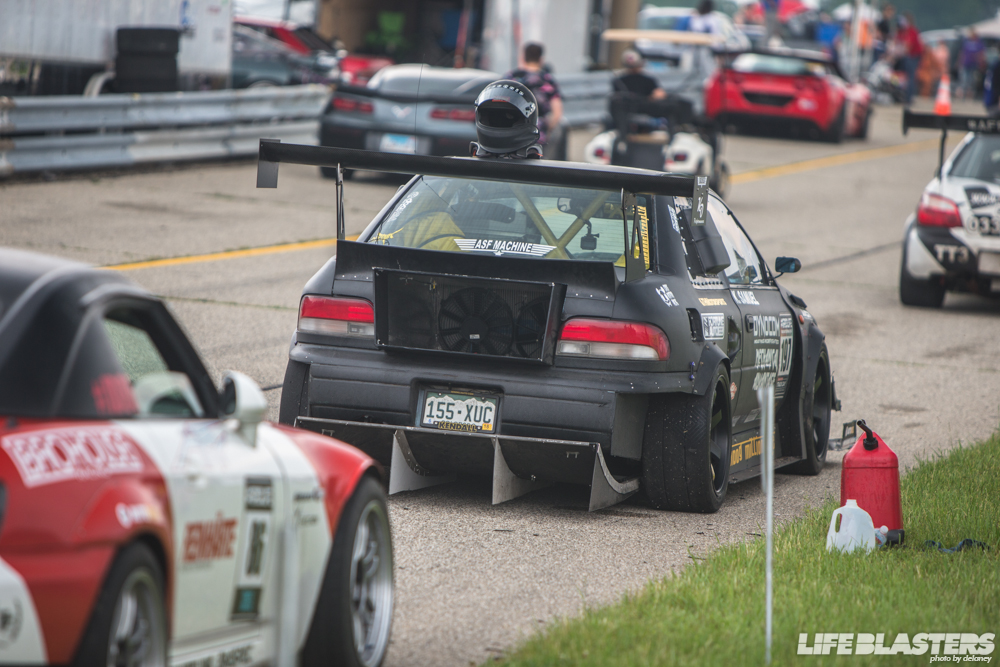 Ready for battle.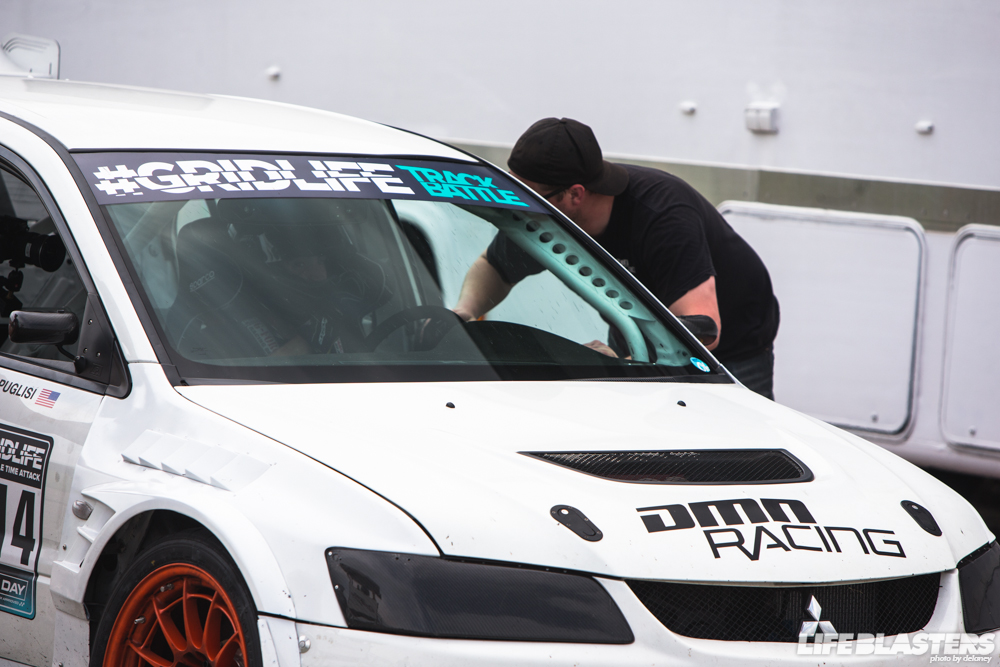 Mike Puglisi came out on top after all the battles were done.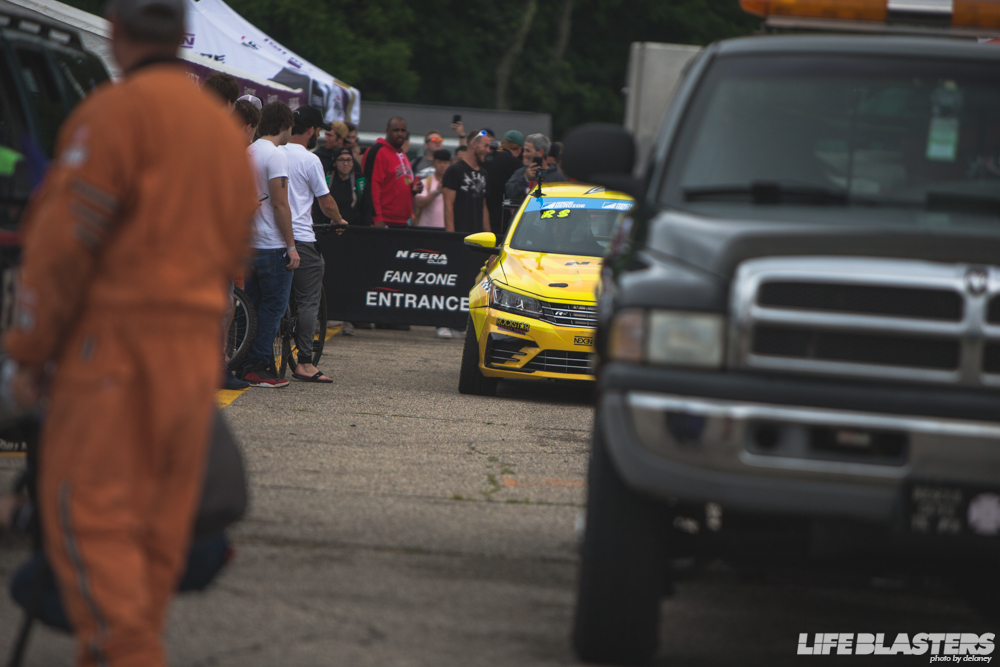 After the battles were done, once again the drifting was back on.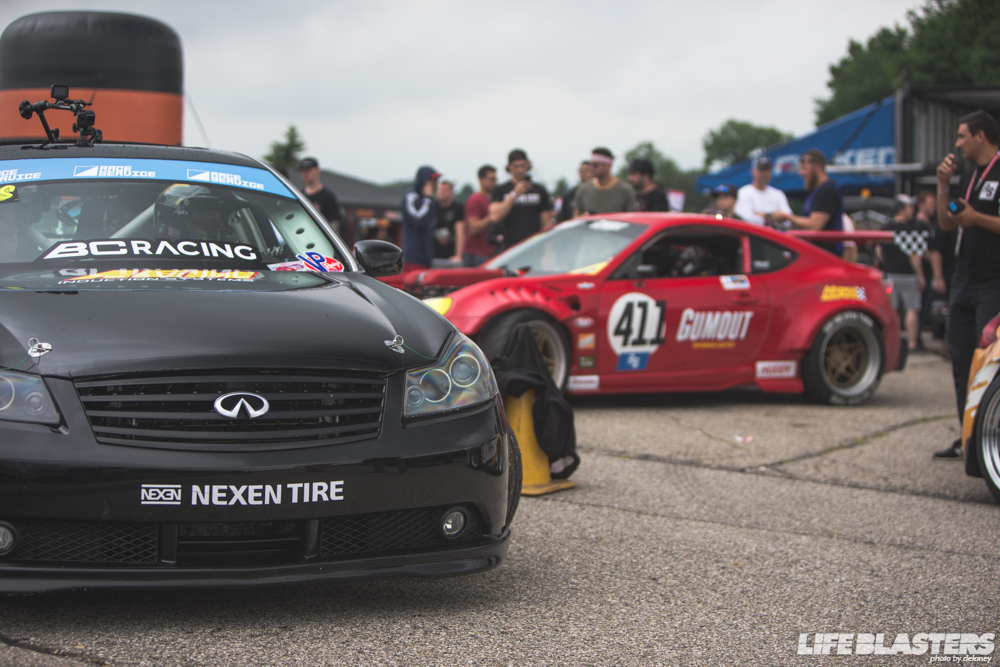 Forsberg didn't have his drift taxi available on Friday, but by Saturday he and Foust were ready for some four seater drifting.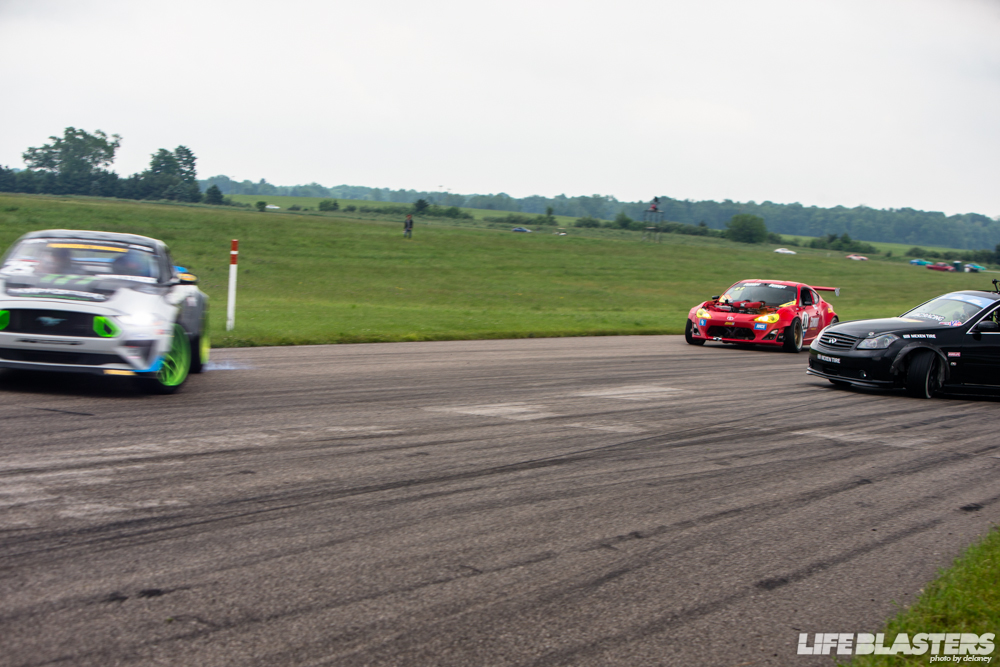 The coolest part about the long straight entry, you can really see everyone's differing style of entry.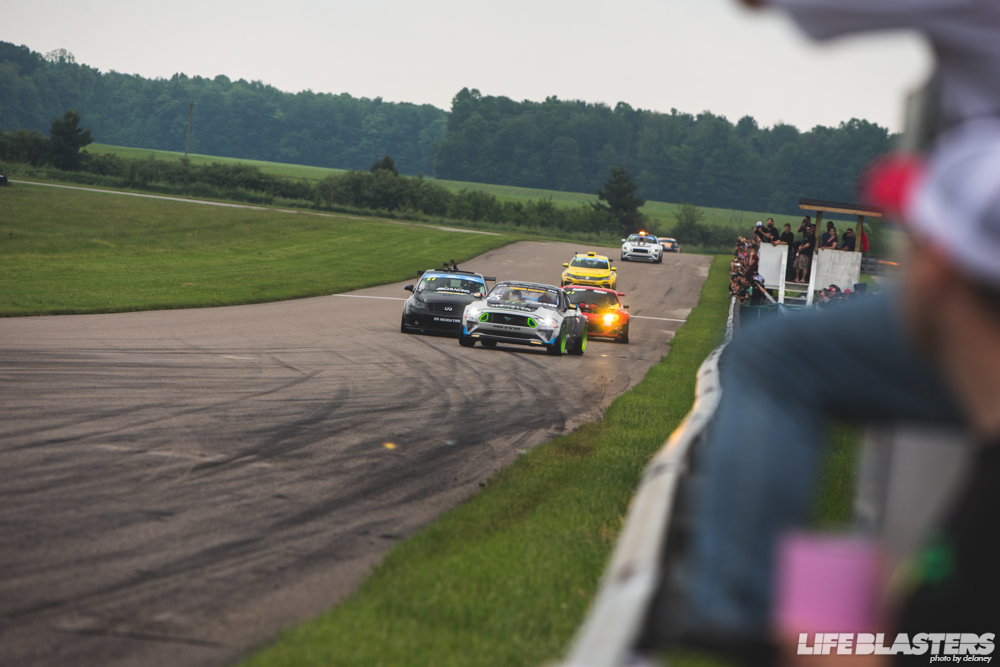 How awesome is this lineup?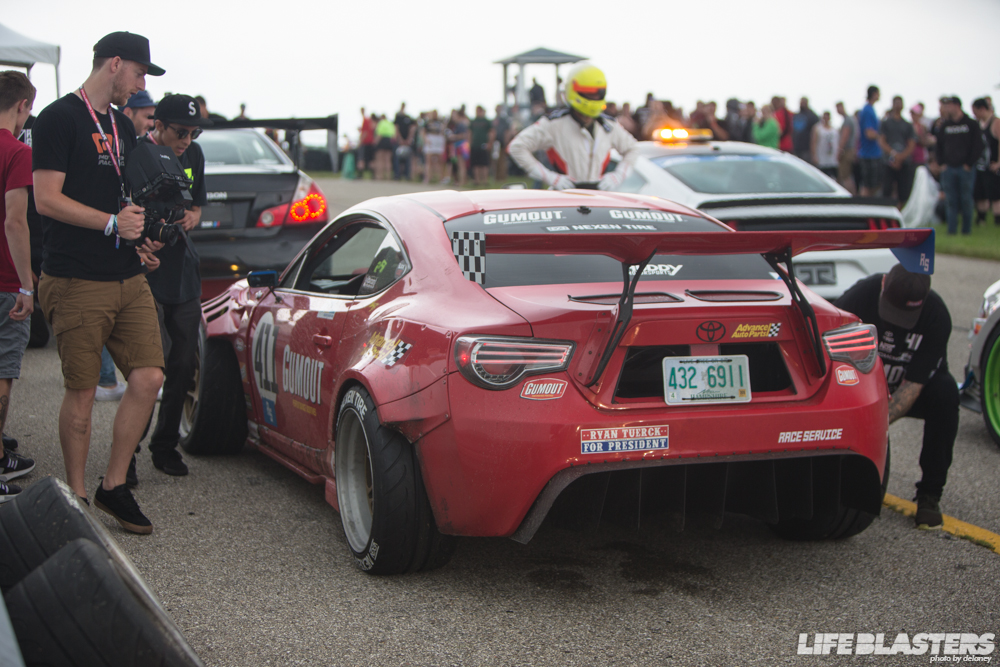 A red flag was thrown due to some mechanical failures so all the cars had to come in wait it out.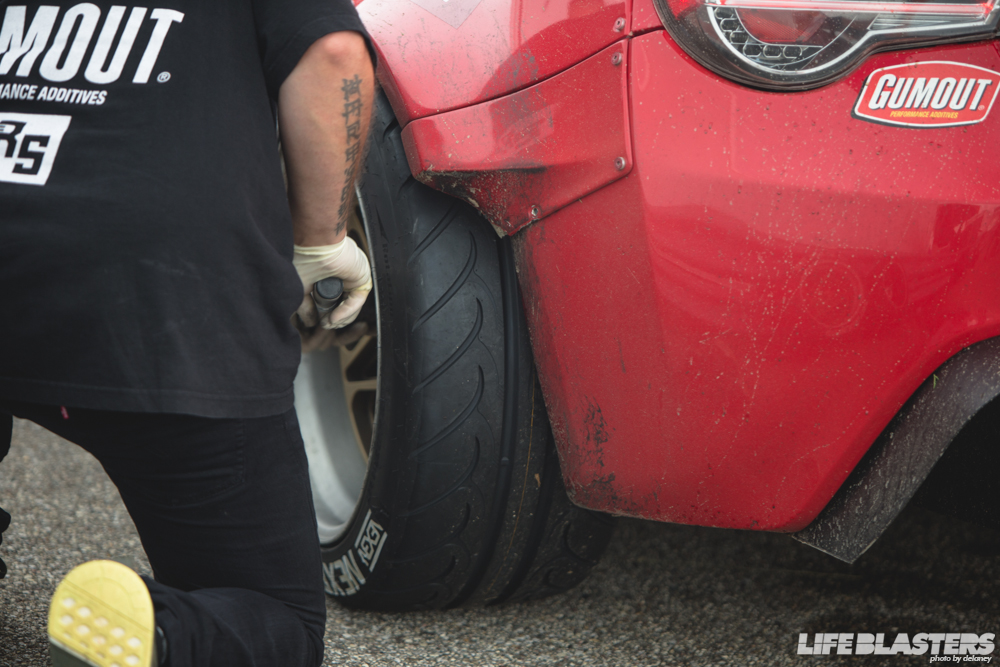 Perfect time to change the tires for another run.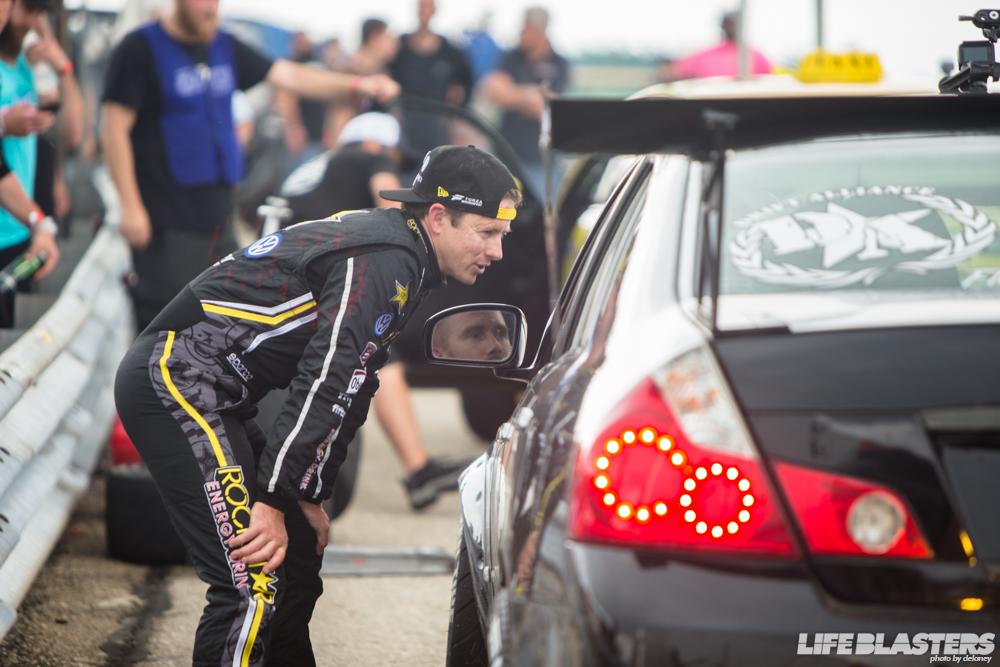 And a quick debrief and maybe planning for what's next.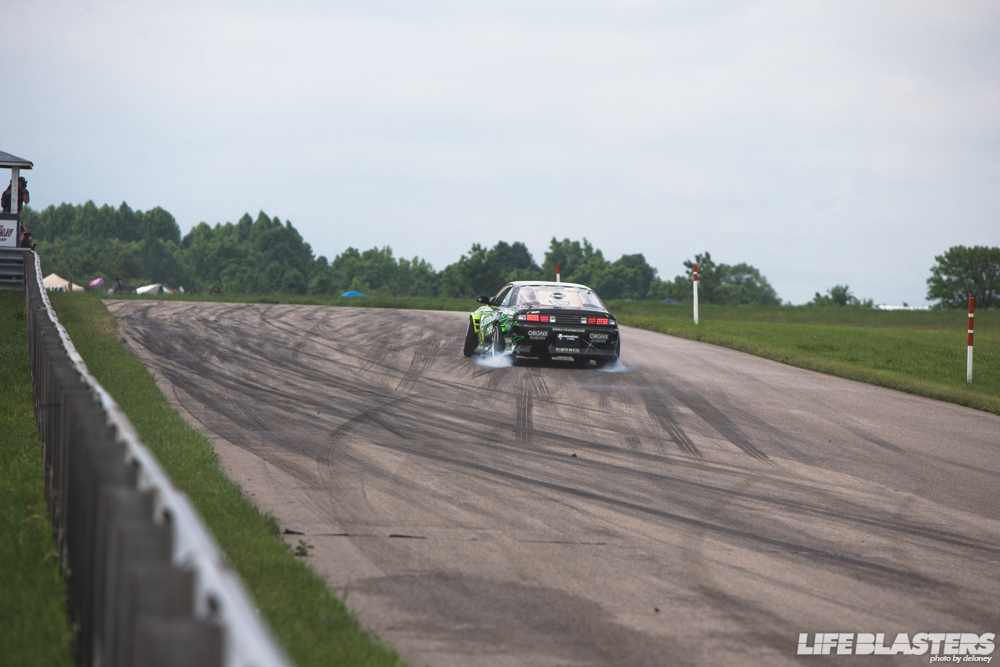 I've always loved the little puff of smoke when the tires first lock up.

And then Ryan throws it into turn one.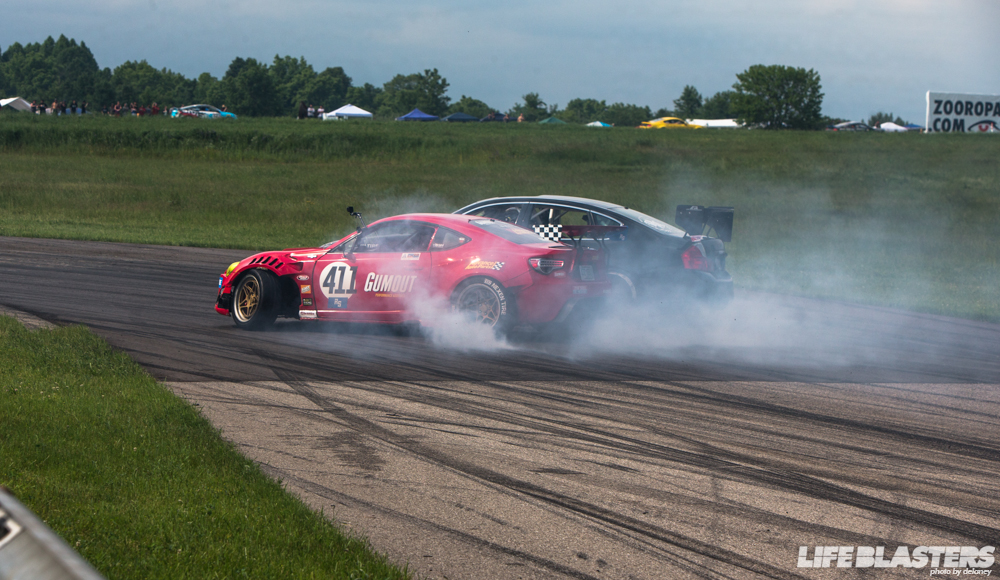 Just two bros chucking their cars into turn one.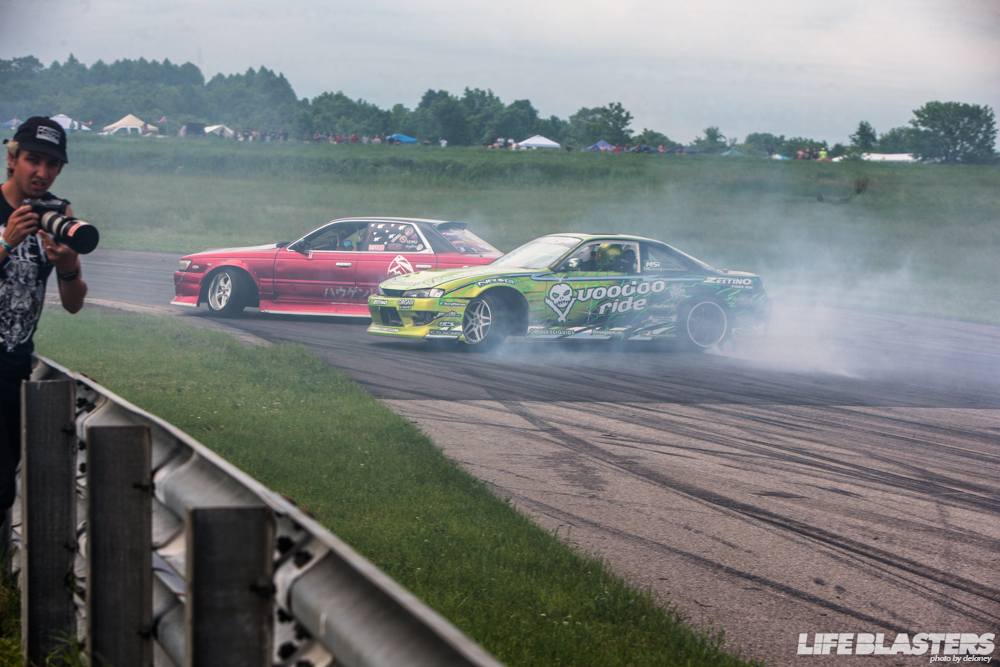 The average angle of attack for turn one, the Litteral angle for turn one.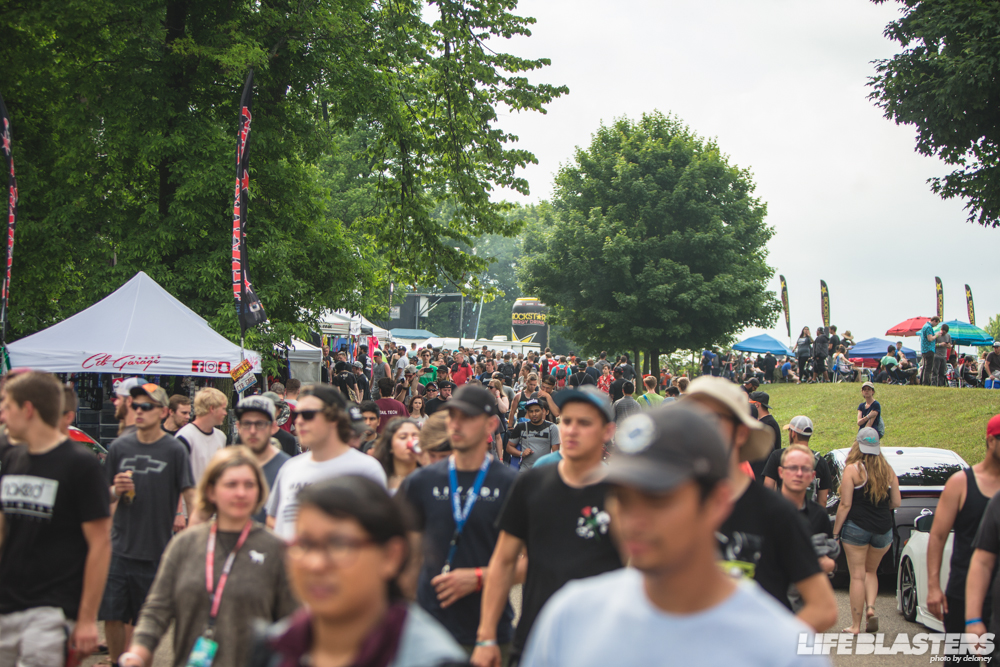 Even though rain came and went all weekend, this years Gridlife was absolutely packed. It was an amazing time and everyone went all out to put on an amazing show. The Gridlife crew somehow managed to keep the whole event running smooth and clean even with the weather. And somehow managed to squeeze all these people within the confines of Gingerman.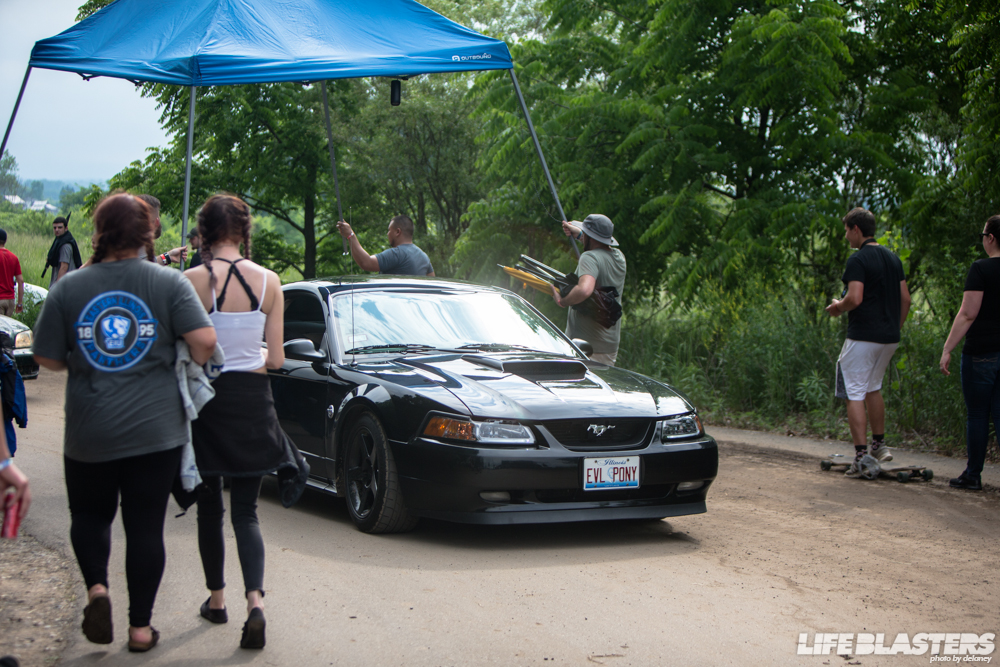 I decided to call it a weekend at the end of Saturday, mostly due to the weather that once again was coming in off Lake Michigan. On the way out I followed these fans heading out with their tent fully intact. If this one photo doesn't sum up Gridlife 2018, I don't know what could.
Delaney
Email: delaney@lifebalsters.com
Instagram: @lifeblasters, @ericdelaney